Make a Vintage Style Bird Nest-Home Decor
16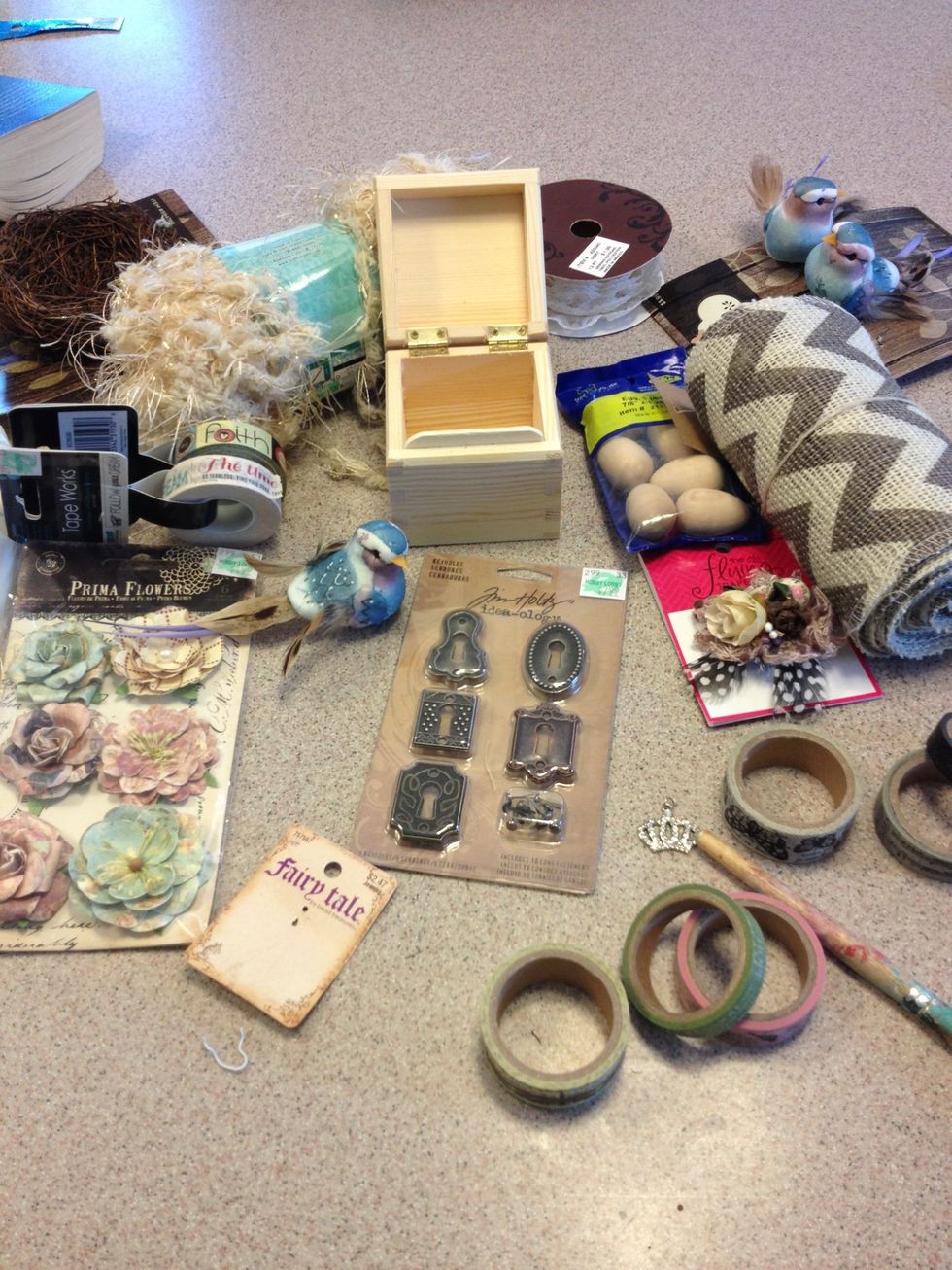 Gather your materials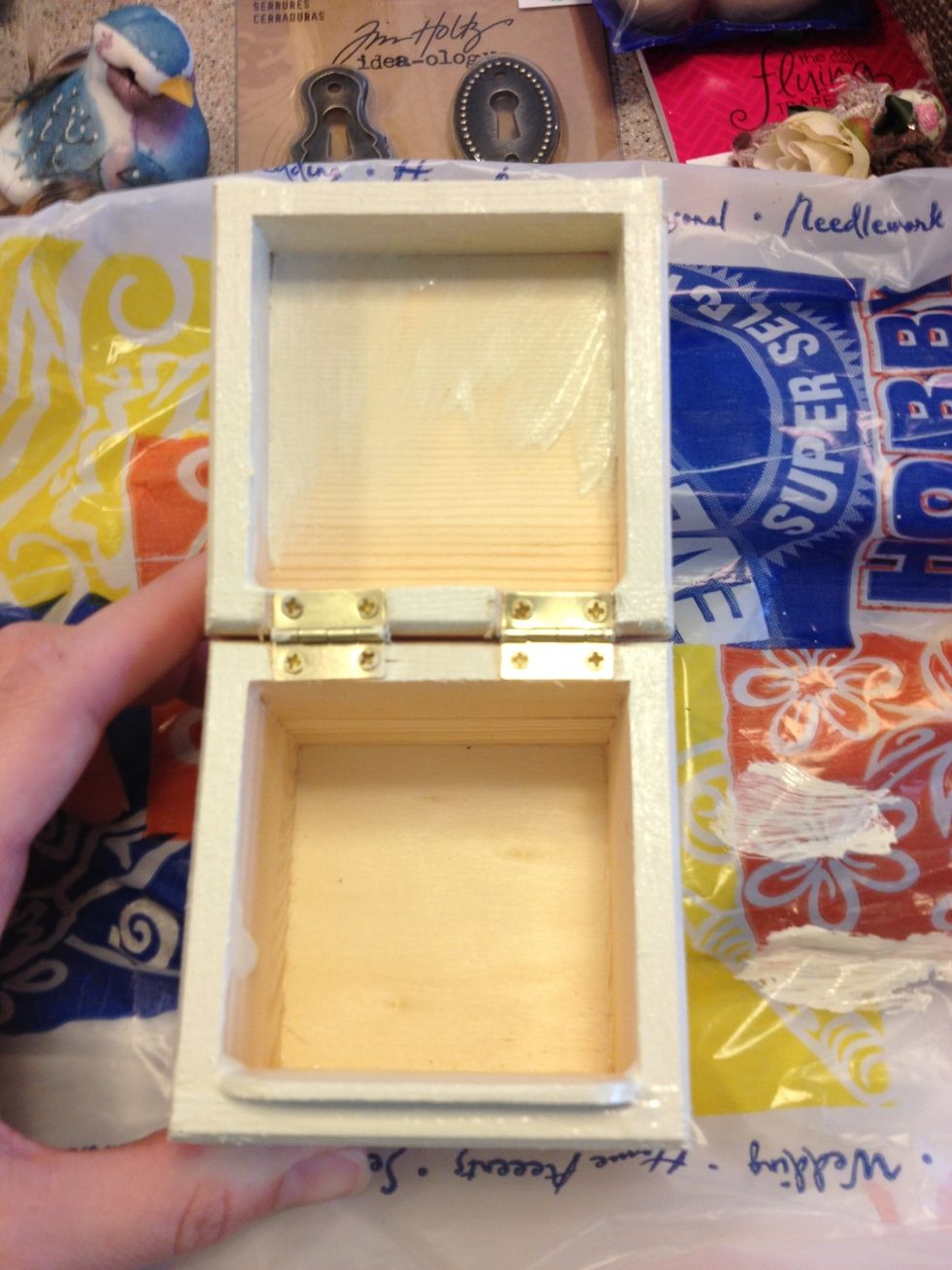 Add some paint on the edges of the inside of the box. Most of it will be covered with paper.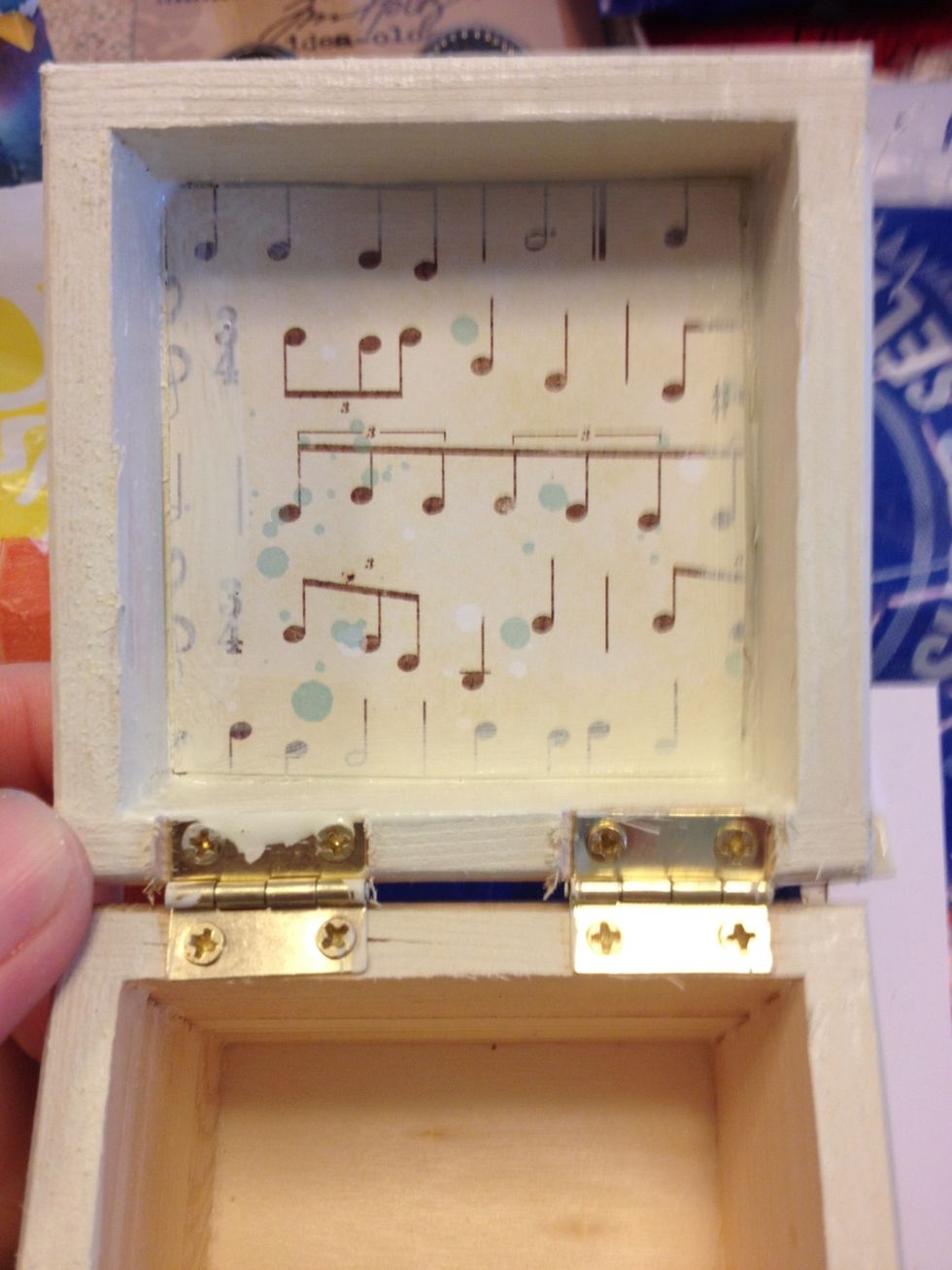 Cut a piece of patterned paper to fit on the inside lid and secure it using mod podge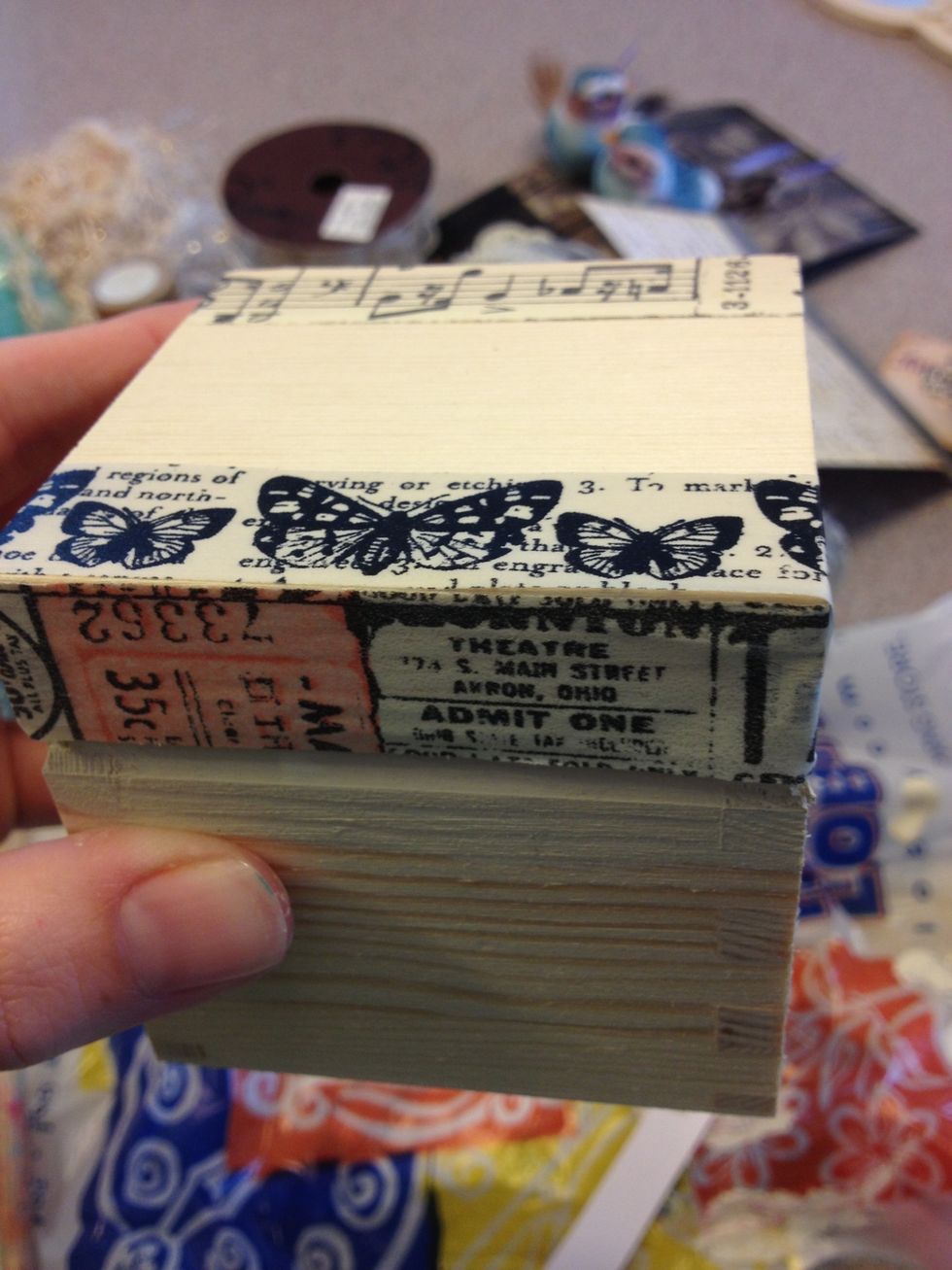 Cover the entire box with different types of washi tape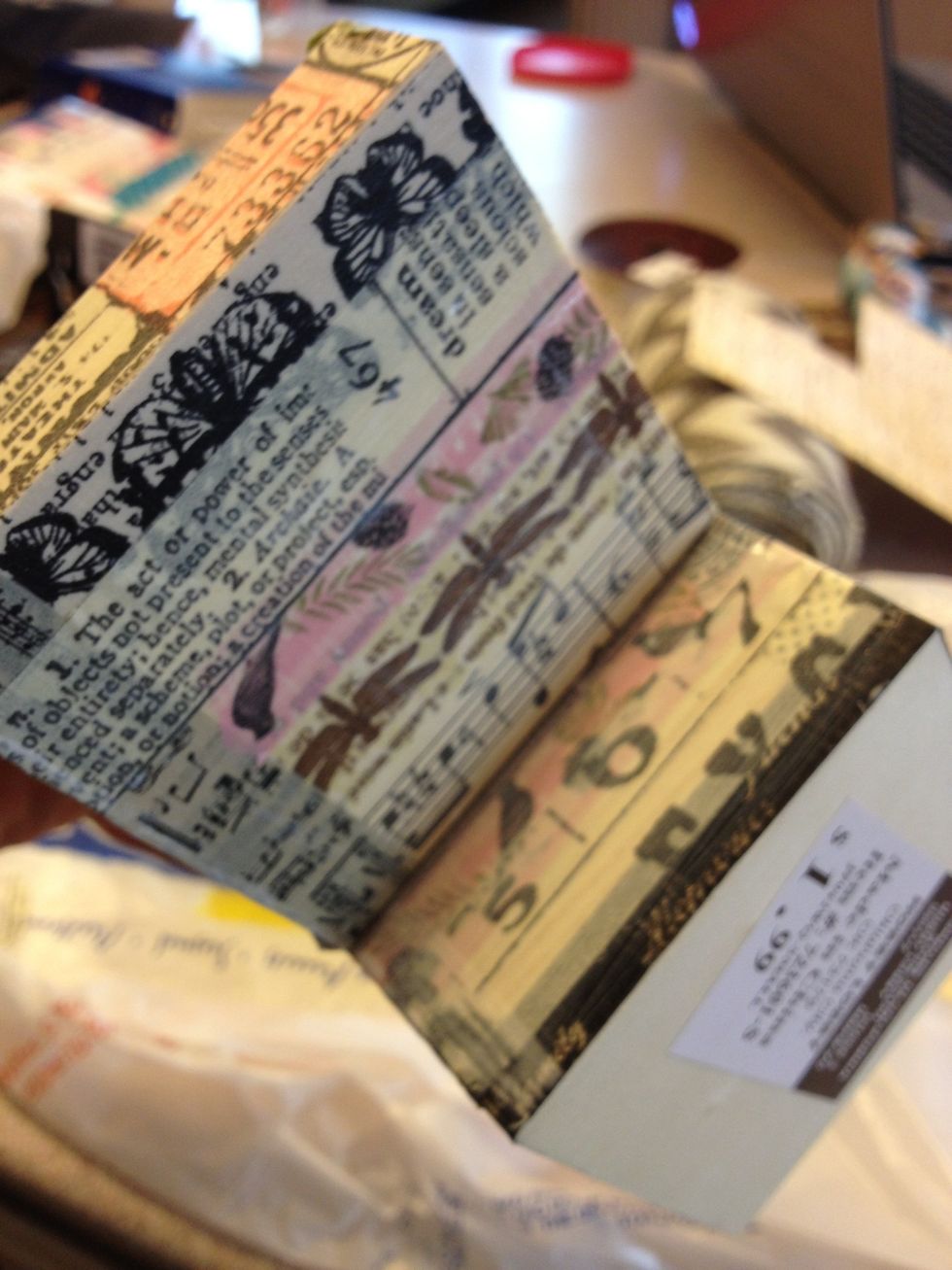 When the box is completely covered with the tape, cover the entire thing with mod podge or gel medium to help the tape stick and also to protect it from sun damage and give it a finished look. Let dry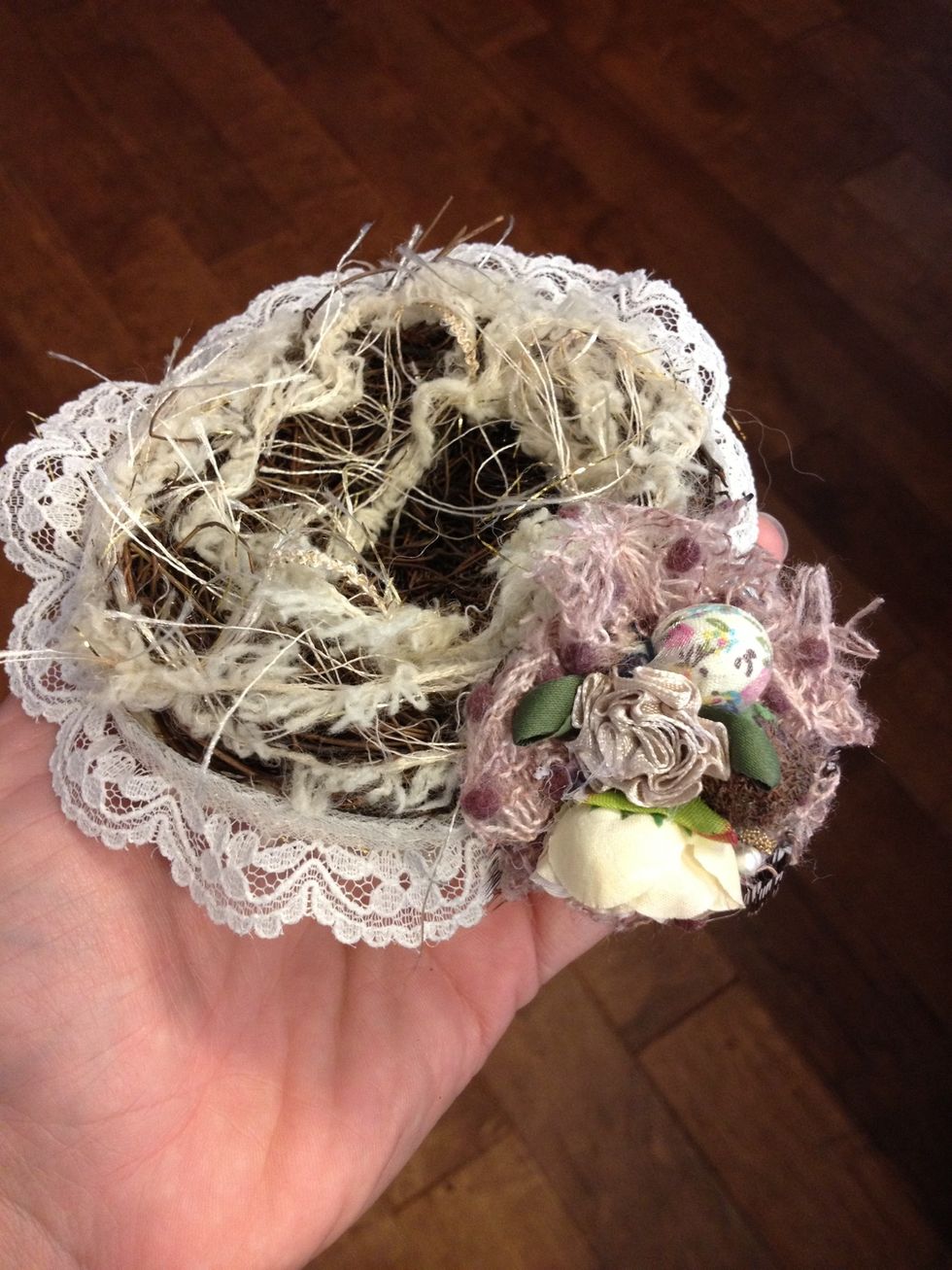 While the box is drying, assemble the nest. Wrap the lace and yarn around it. You can secure with a little hot glue.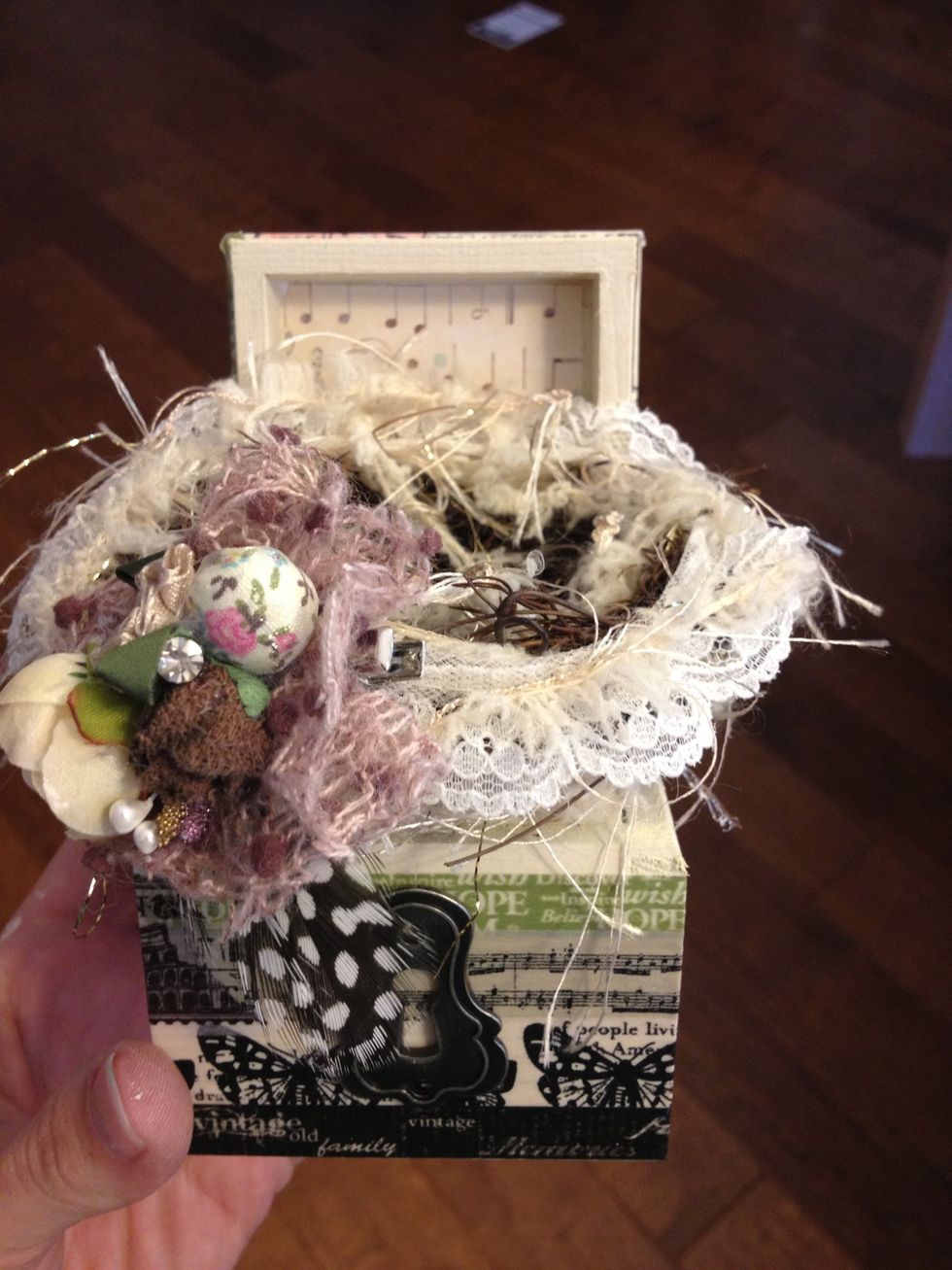 Attach the bird nest to the inside of the box. Put some glue on the inside of the lid too, so that the lid remains open.
Hot glue the little crown charm in the bird's head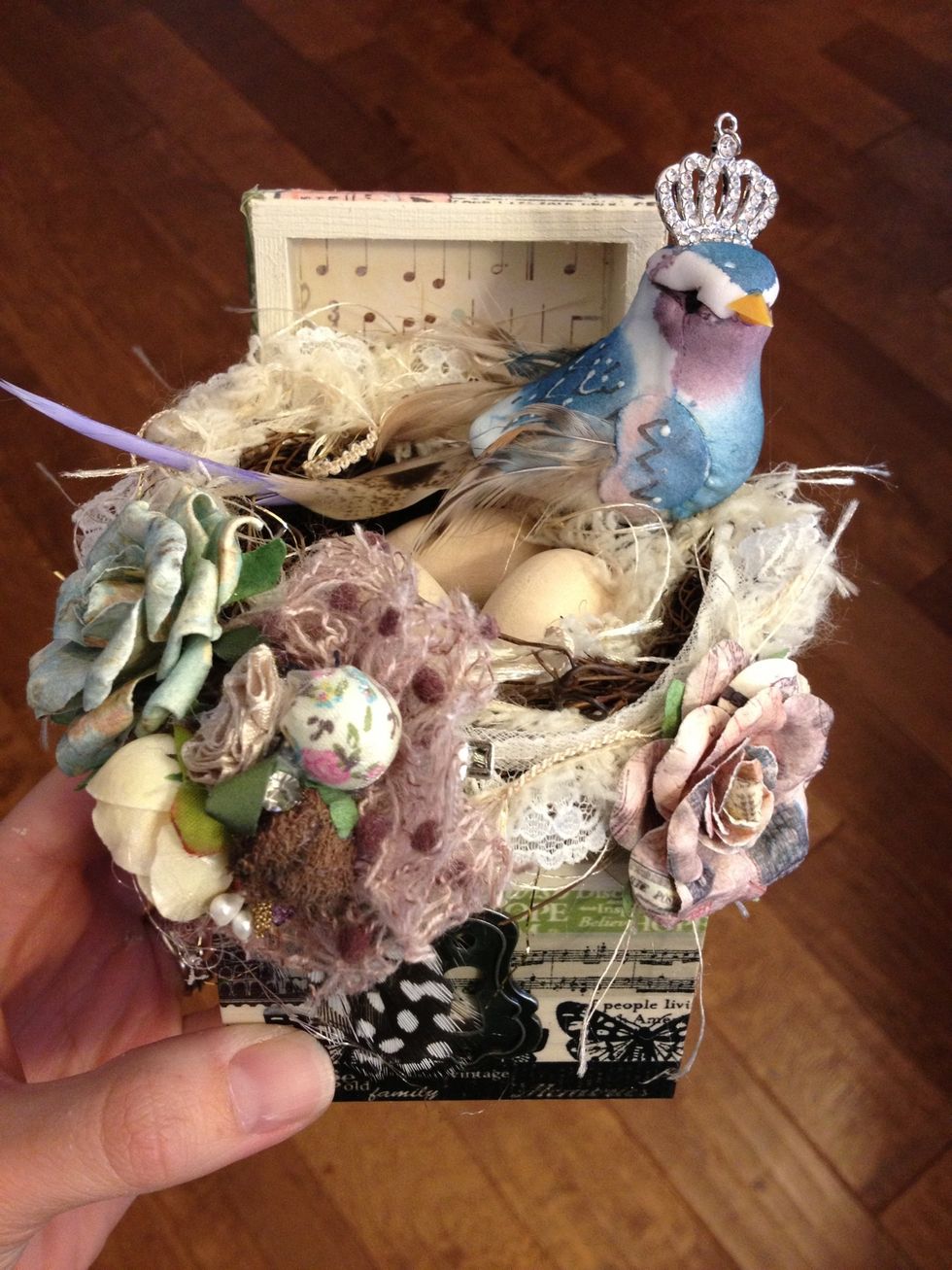 Continue to embellish the box using the paper flowers and adding the keyhole at the bottom.
Go over the entire piece with Tim Holtz distress ink in vintage photo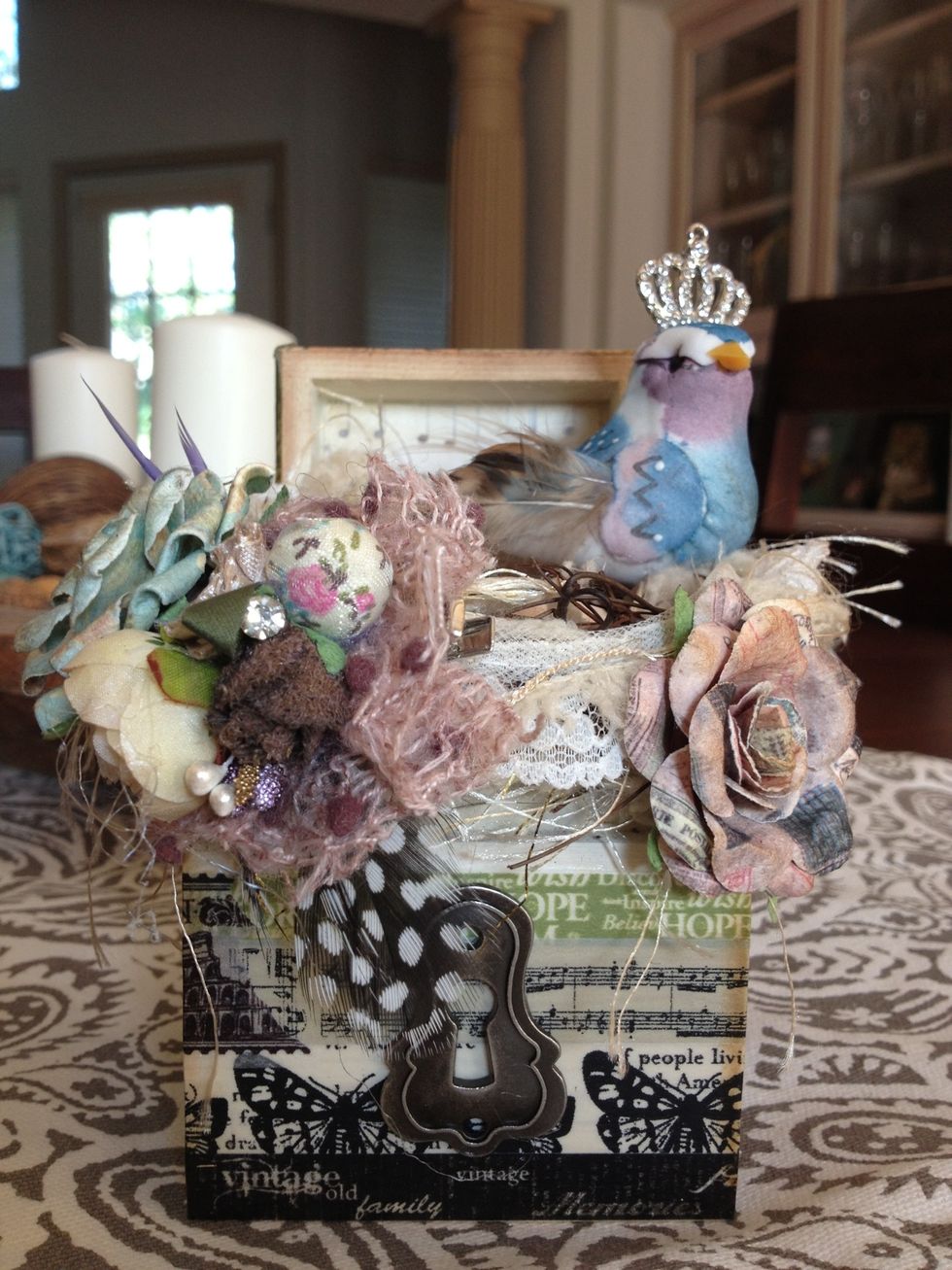 All done!
Small wooden box
Premade bird nest
Bird
Small jewelry crown
Paint
Washi tape
Keyholes-Tim Holtz
Wooden eggs-plain
Patterned papers
Paper flowers-Prima
Yarn
Hot glue gun and glue sticks
Lace
Mod podge or gel medium
Melissa Johnson
I am a self employed small business owner, mom to 5, wife, and artist. I love creating mixed media projects, art journaling, and scrapbooking.