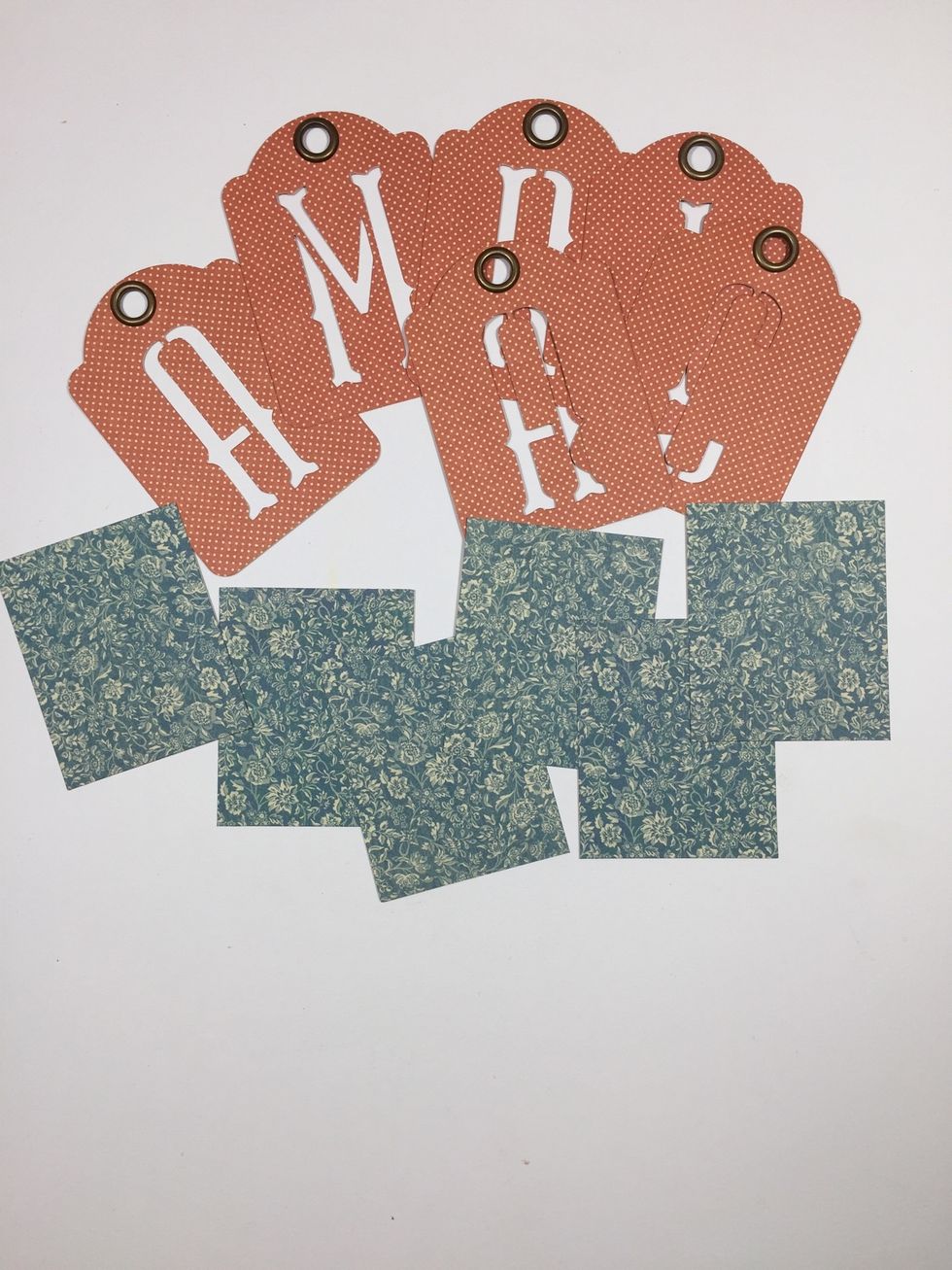 Select the alphabet banner tags to spell your desired word. Cut the same numbers of blue pattern paper pieces measuring 2 1/4" x 2 3/4".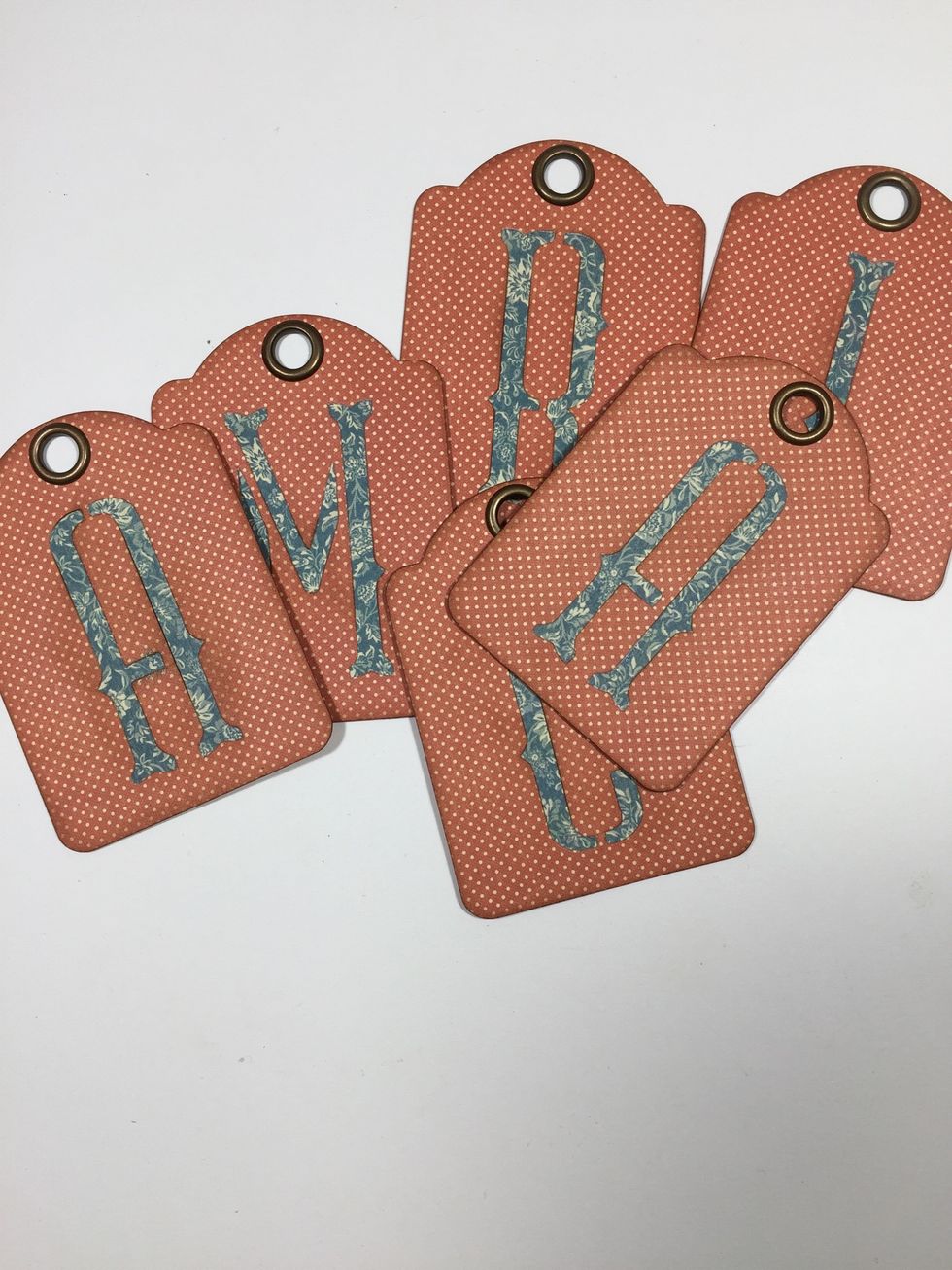 Adhere the blue paper pieces to the backs of the alphabet tags so the blue shows through. Ink edges of banner tags with a brown ink.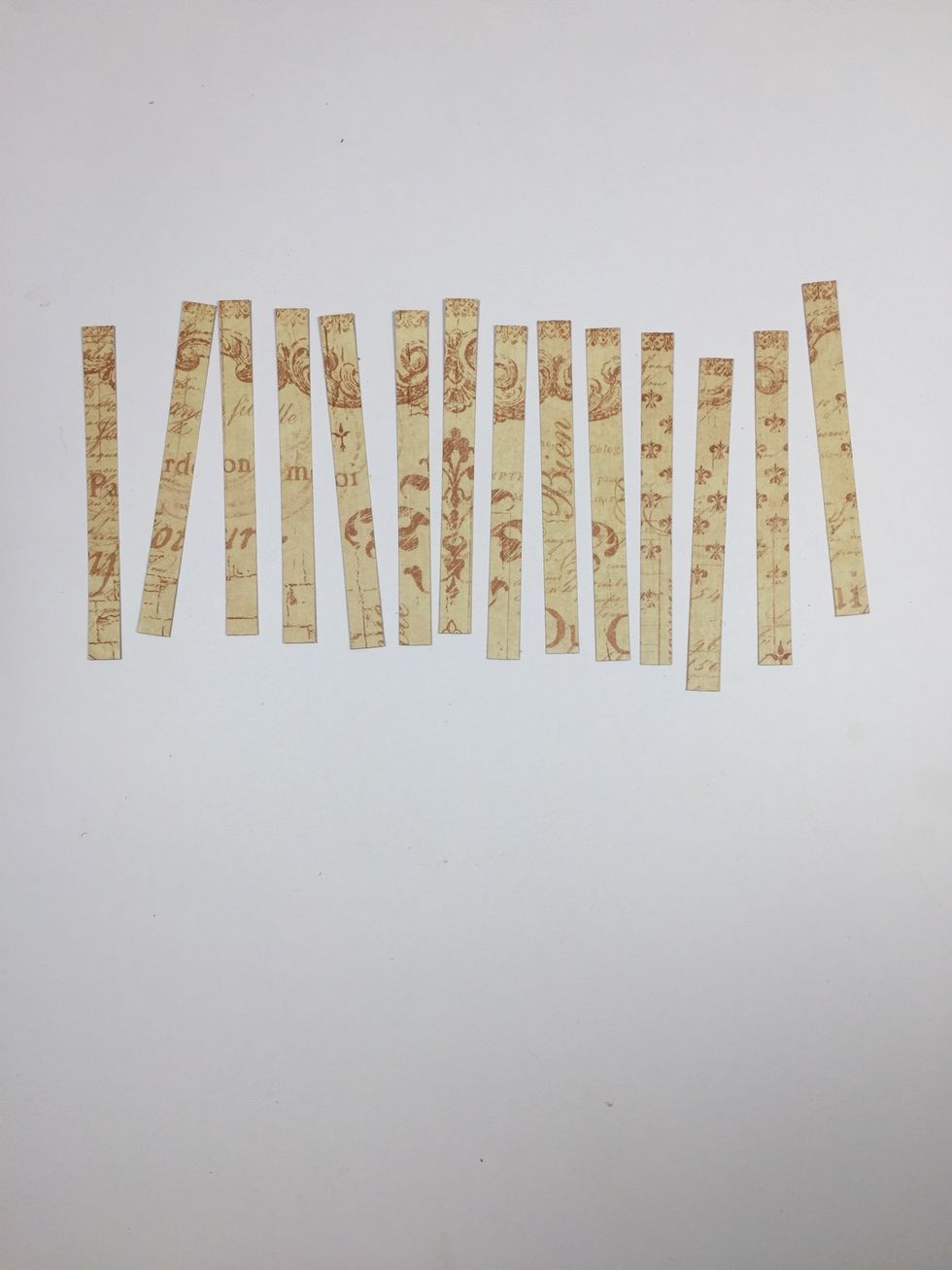 Cut two strips of light colored pattern paper for each banner tag, measuring 3/8" x 3 3/4" each.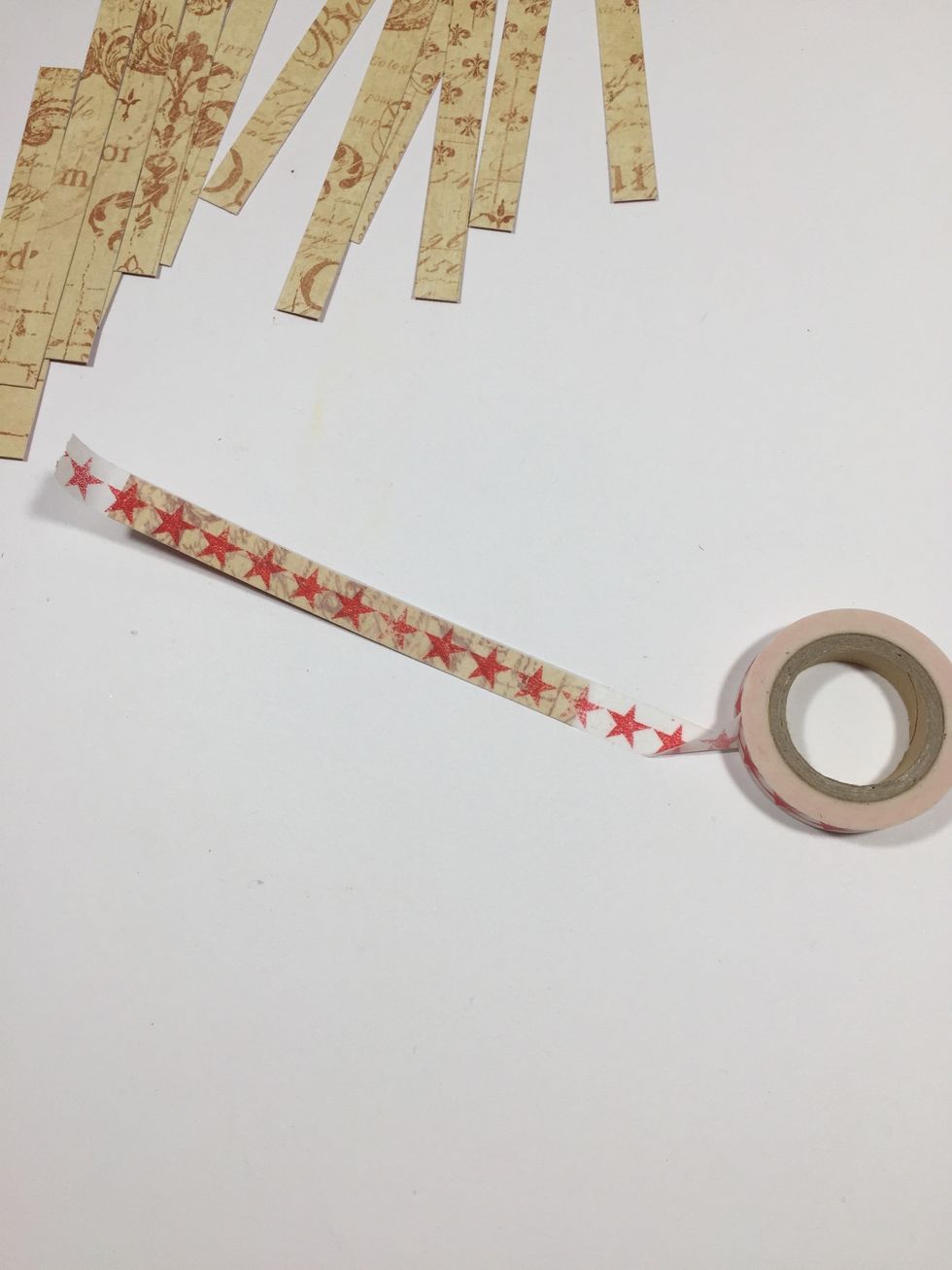 Place a strip of patriotic washi tape over each paper strip. The light paper behind the washi makes the design "pop" and gives it a more vintage look.
Adhere two strips to each banner tag and trim excess, then re-ink the edges.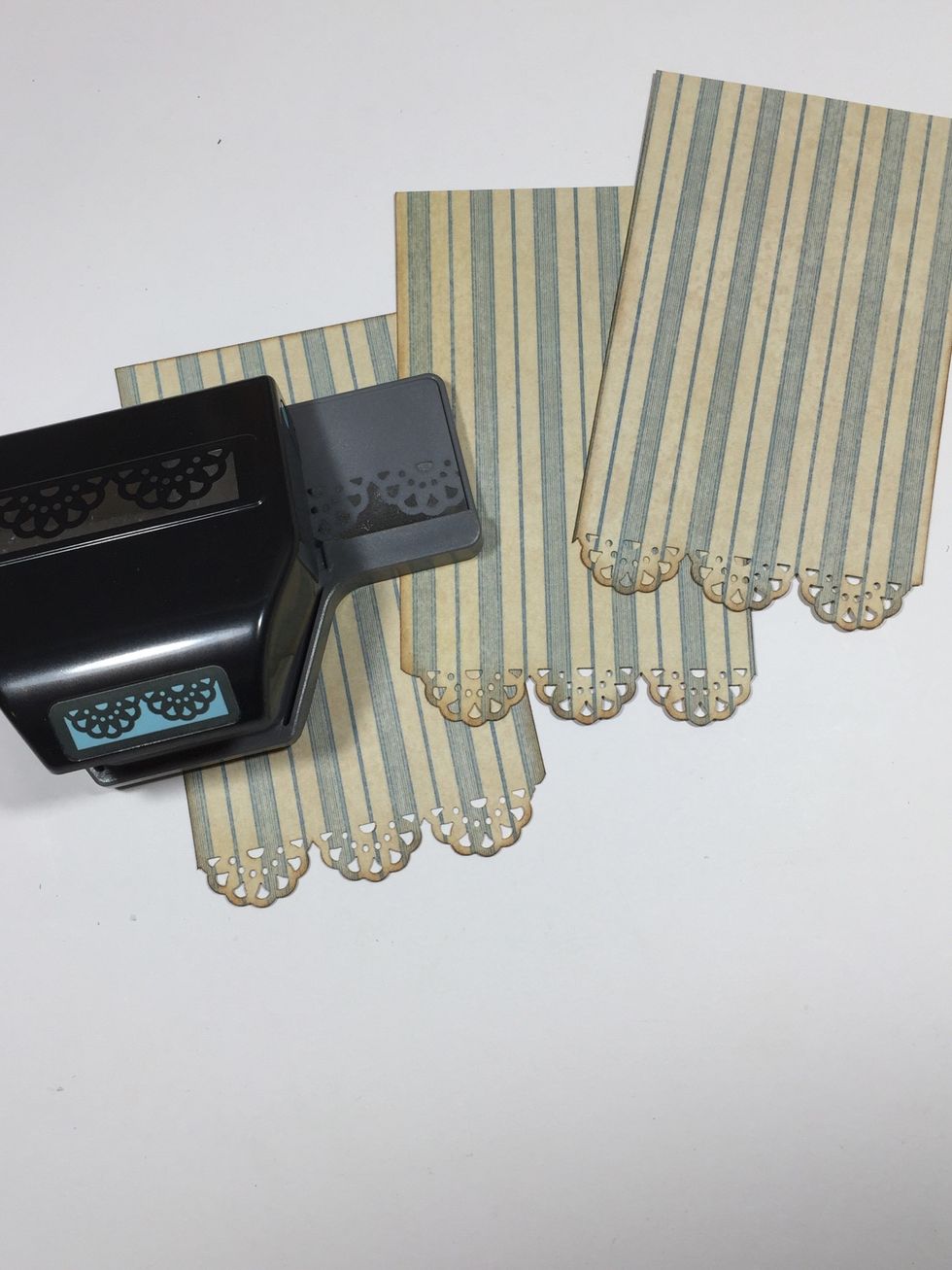 Cut blue striped paper pieces for each tag, measuring 2 7/8" x 4 3/4". Punch the bottom edge with a decorative border punch.
Place a banner tag on the striped paper and draw a pencil line 1/4" from top edge as shown.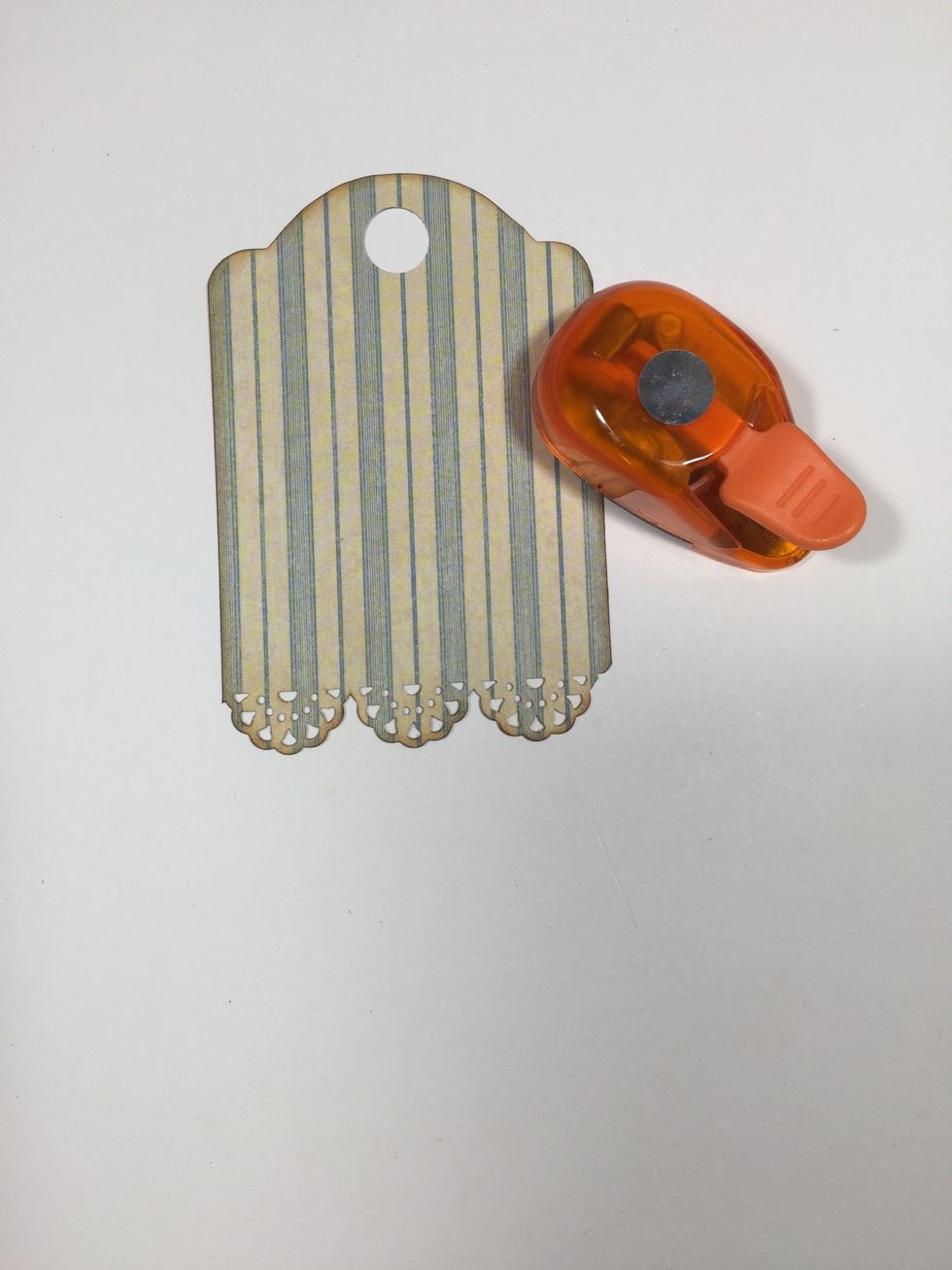 Cut along the pencil line and punch the hole with a 1/2" circle punch. Ink edges.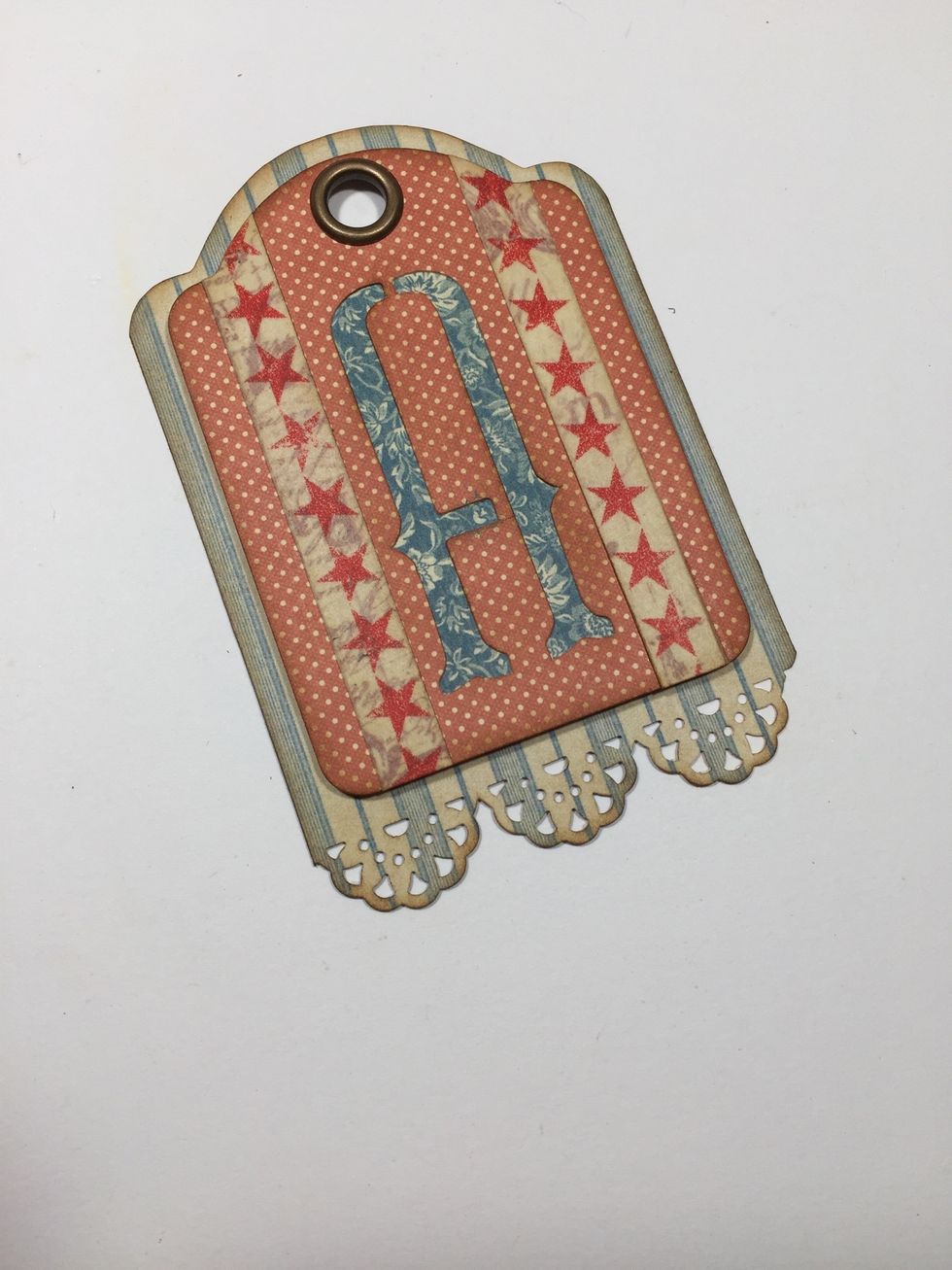 Adhere the banner tags to each striped piece with dimensional foam tape.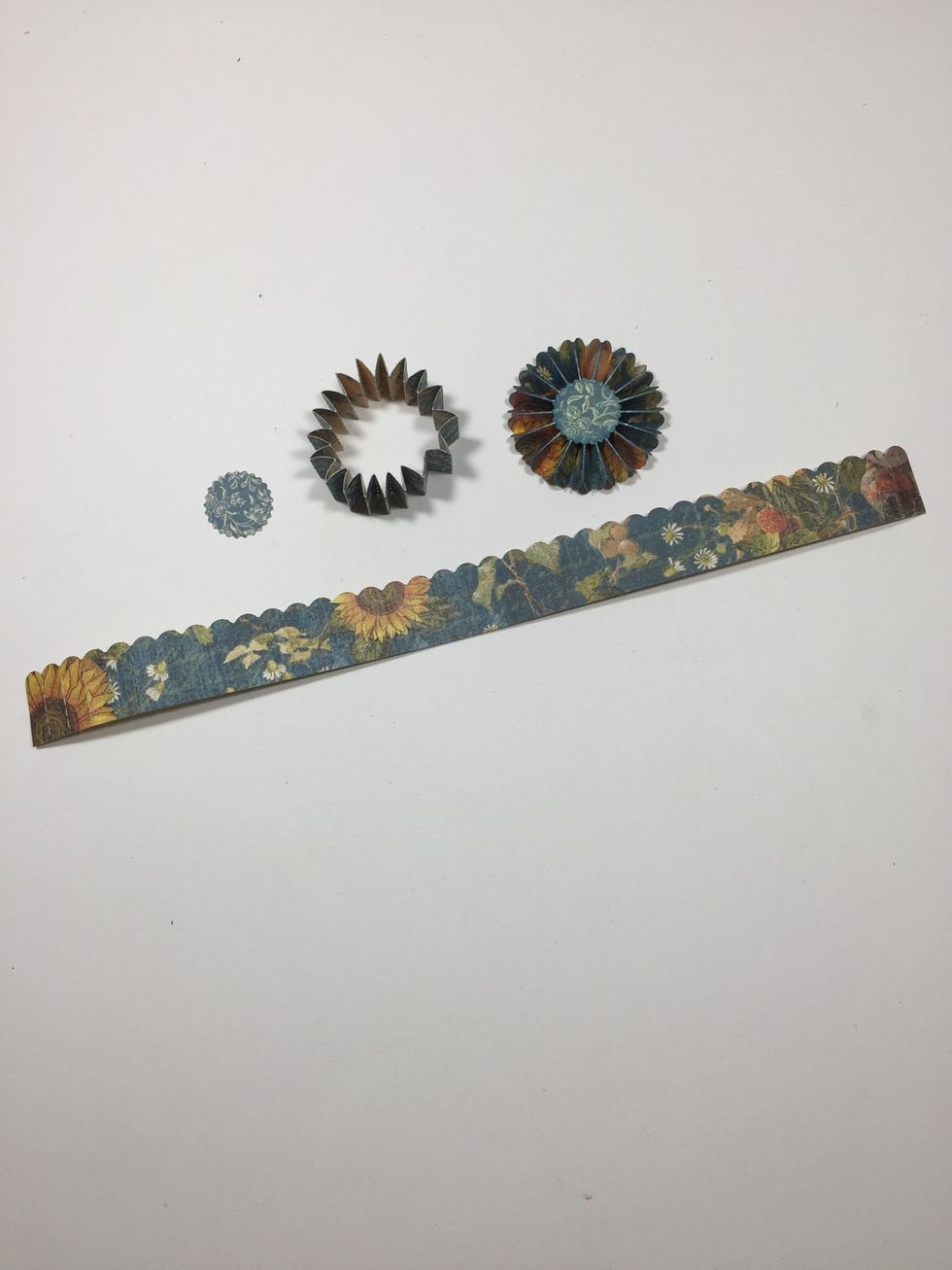 Create paper rosettes using various paper scraps. There are dies and SVG cuts available to make paper rosettes easily. I've shown the pieces before and after assembly.
Mix and match papers or use the same papers to create a uniform look. Either is fine. It's your option!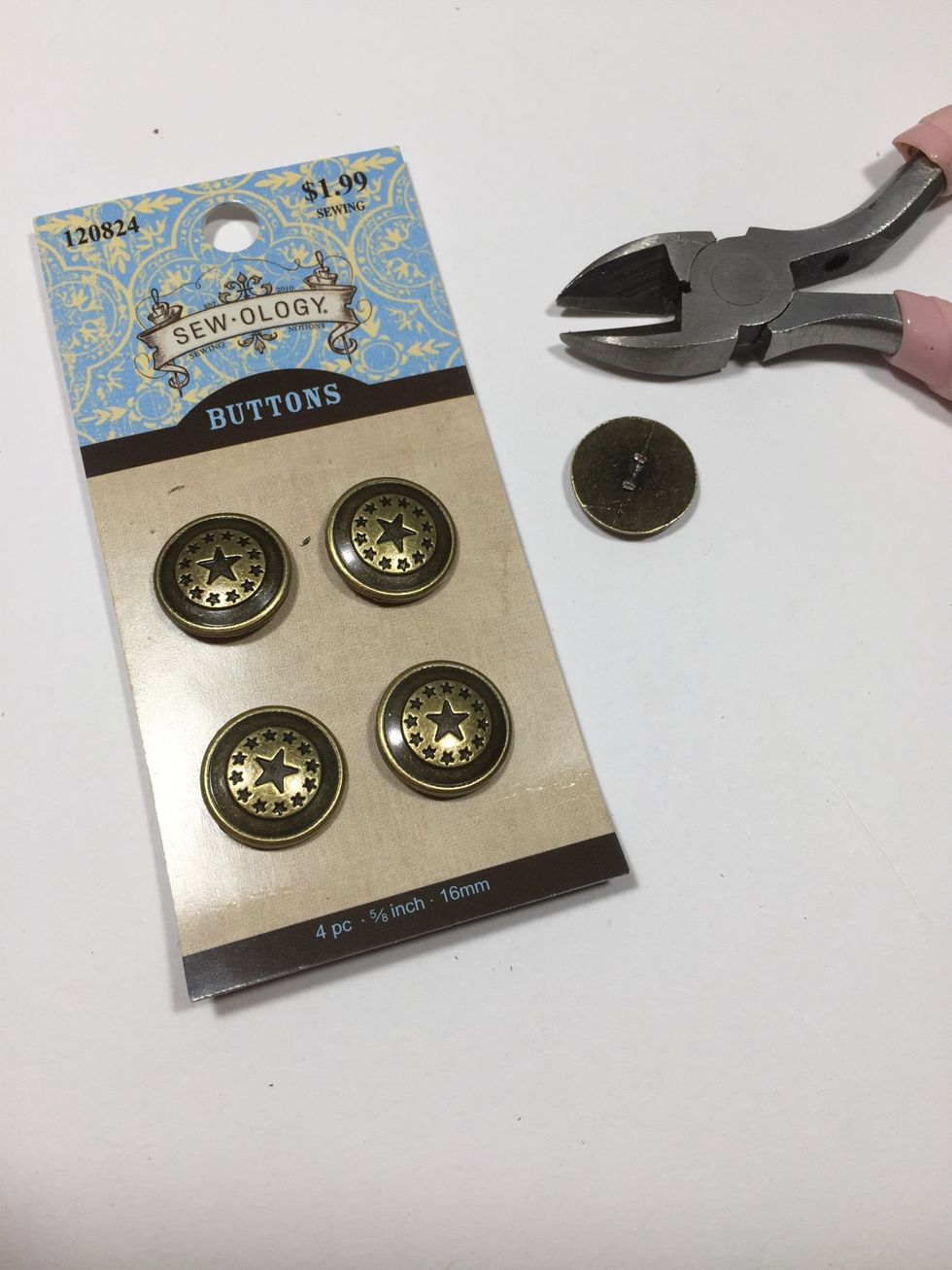 These buttons at my local craft store were perfect for my patriotic banner. Simply snip the button shank off the back carefully, using wire snips.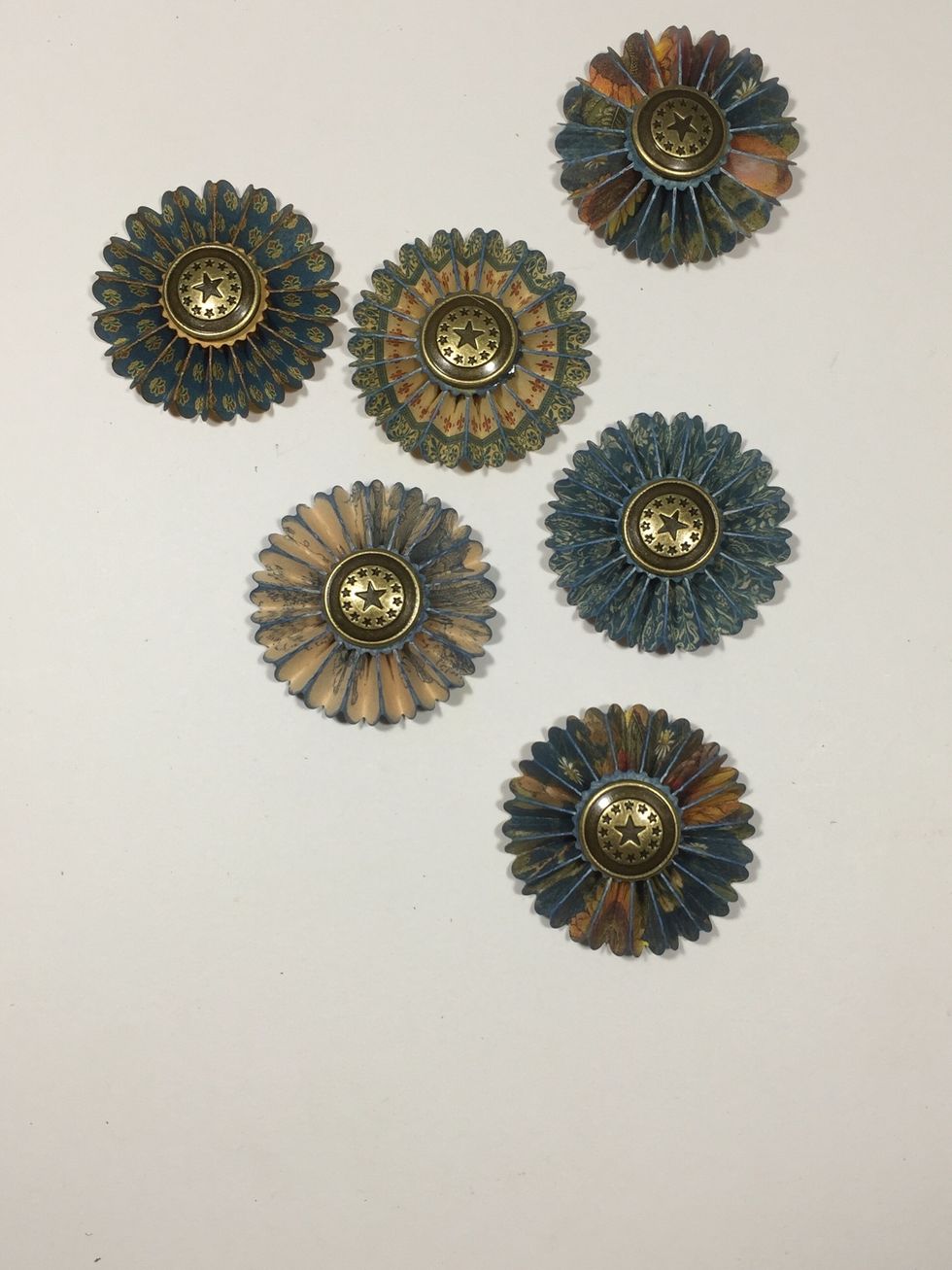 Use strong metal glue to adhere the button heads to the center of each rosette.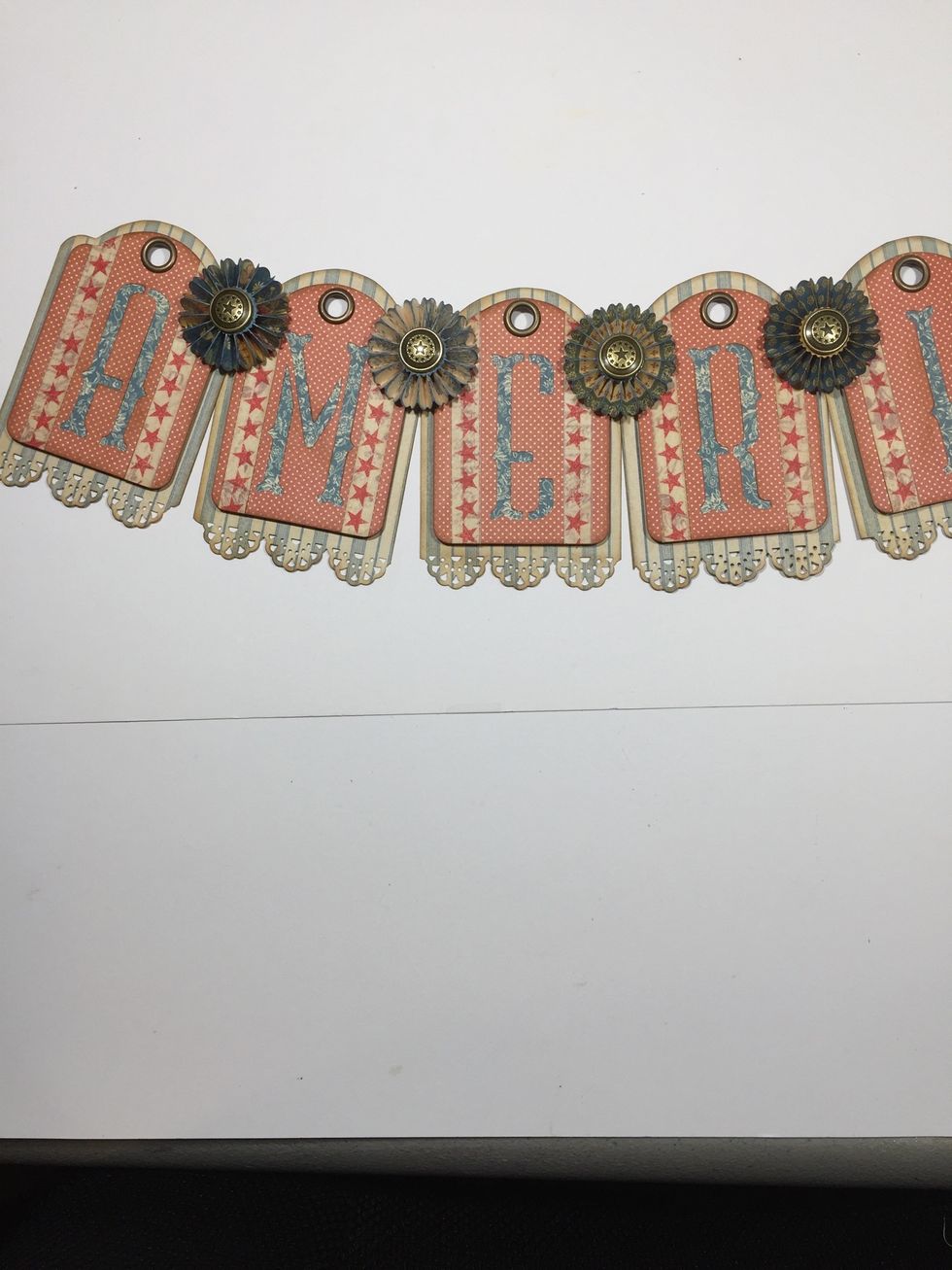 Arrange the banner tags so they overlap slightly and join together with a rosette between each letter.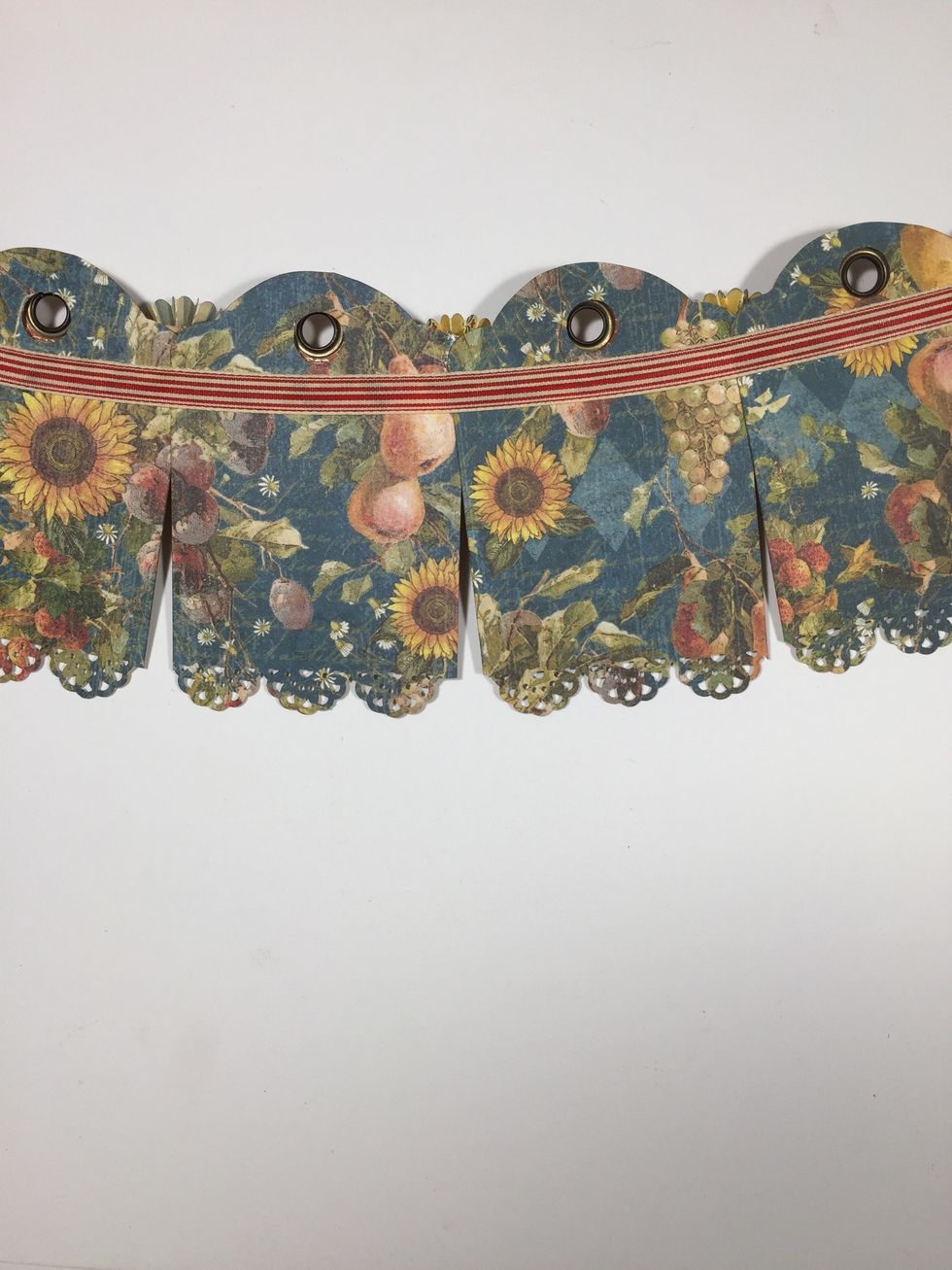 When the banner is dry, flip face down and adhere a long ribbon across the back. You'll hang your banner with this ribbon so make sure to have plenty of extra on each end.
Insert a 6" length of ribbon through each tag's hole, then tie another ribbon around it, tying into a bow.
Hang your banner in your home to celebrate all patriotic holidays.
Thanks for checking out my Snapguide! For more ideas and inspiration, please visit my blog: AnnettesCreativeJourney.blogspot.com
Garphic 45 French Country papers
Graphic 45 Red ATC Alphabet Banners
Ribbons in patriotic colors
Brass star buttons
Adhesive, scissors, pencil