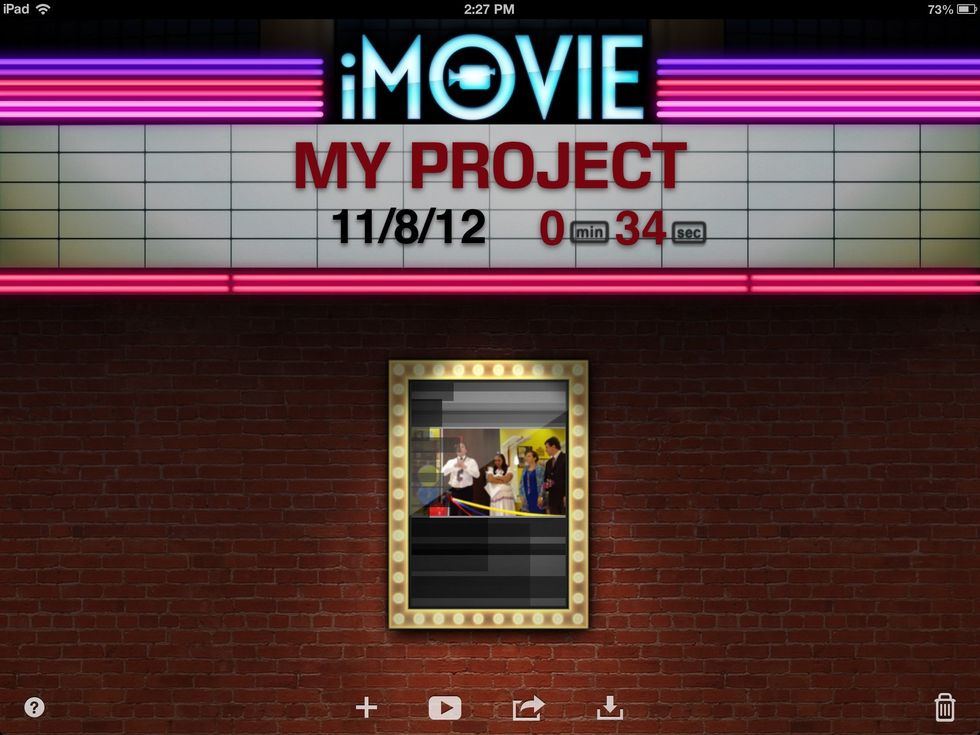 Tap on the + sign and select new project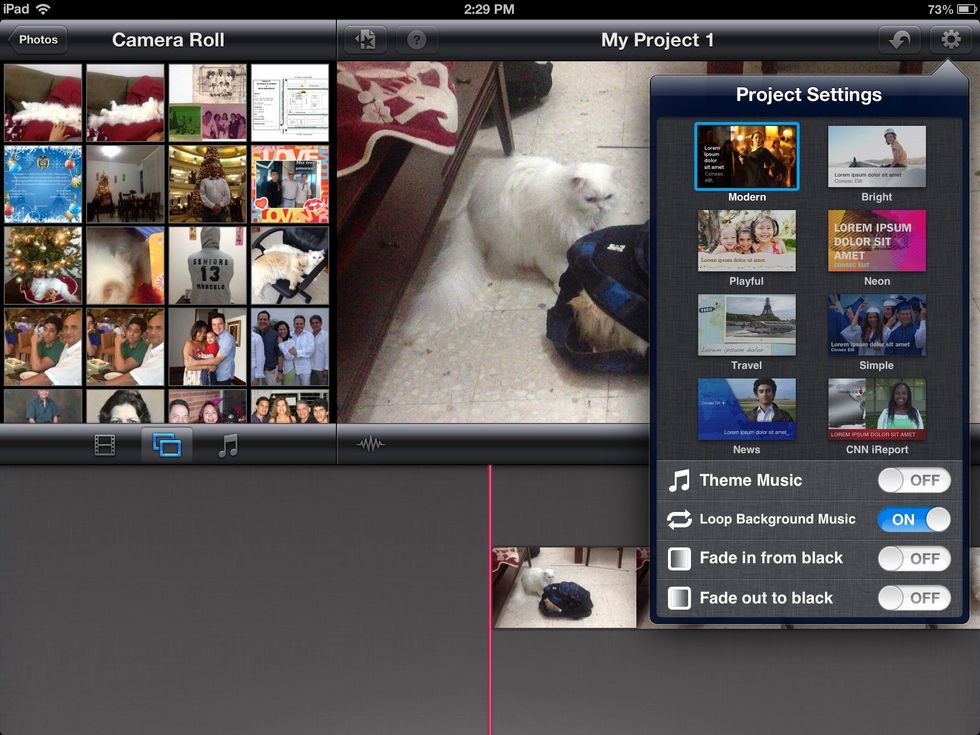 The app works better on landscape mode.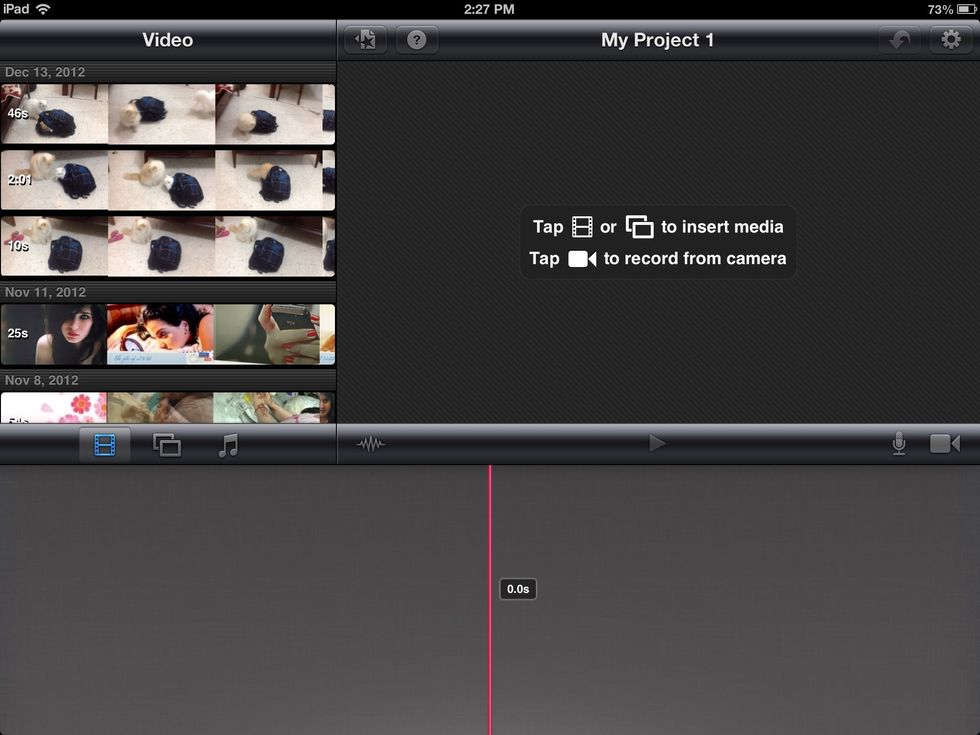 Tap on the video or picture icons to insert them from your camera roll or take them in the app.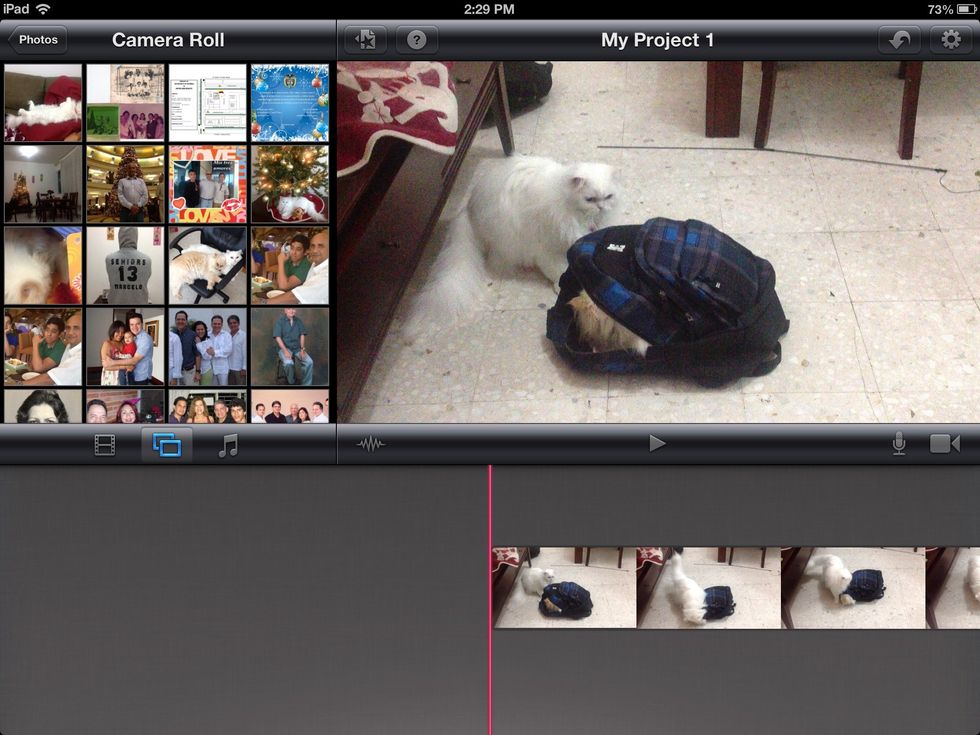 Choose pictures by tapping on them.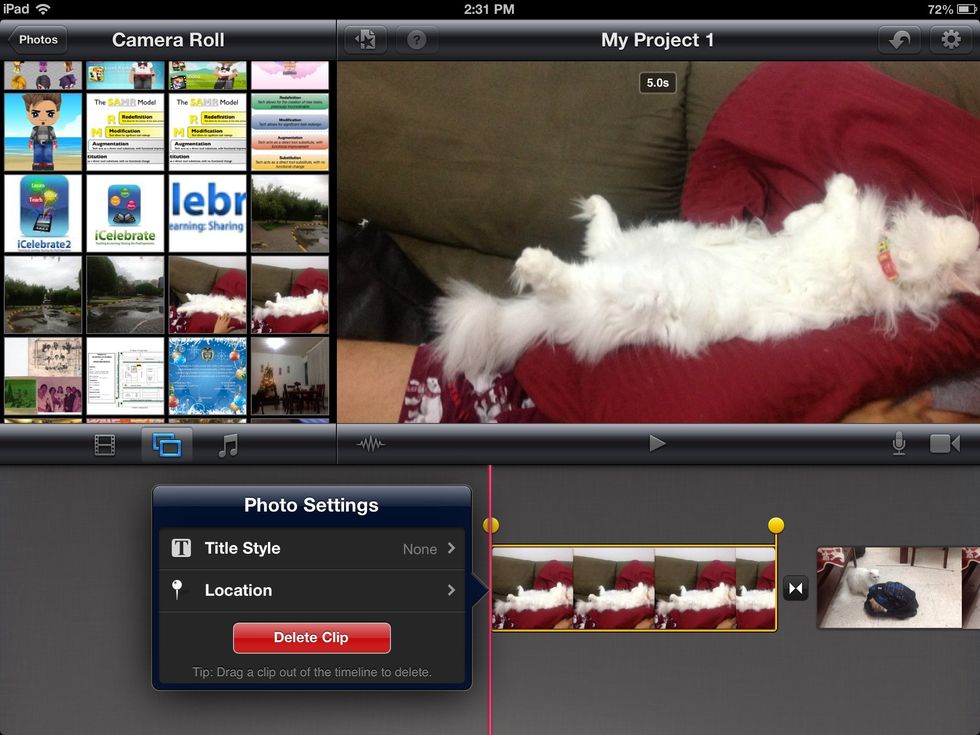 Add captions. You need to double tap on the picture first. Choose a style and location on the slide.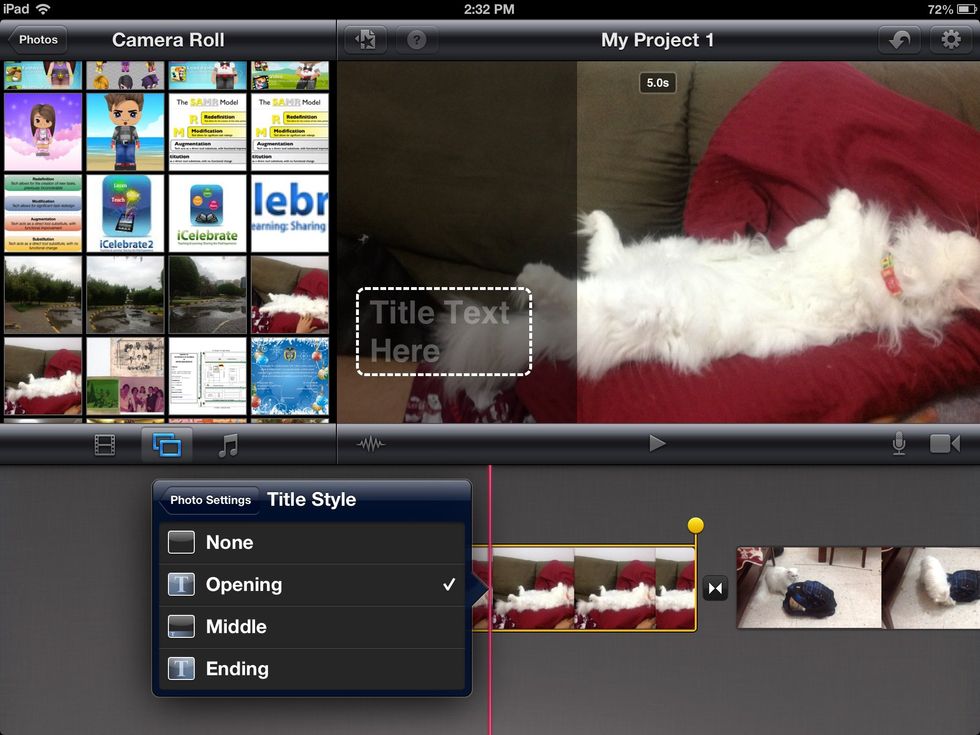 Add text.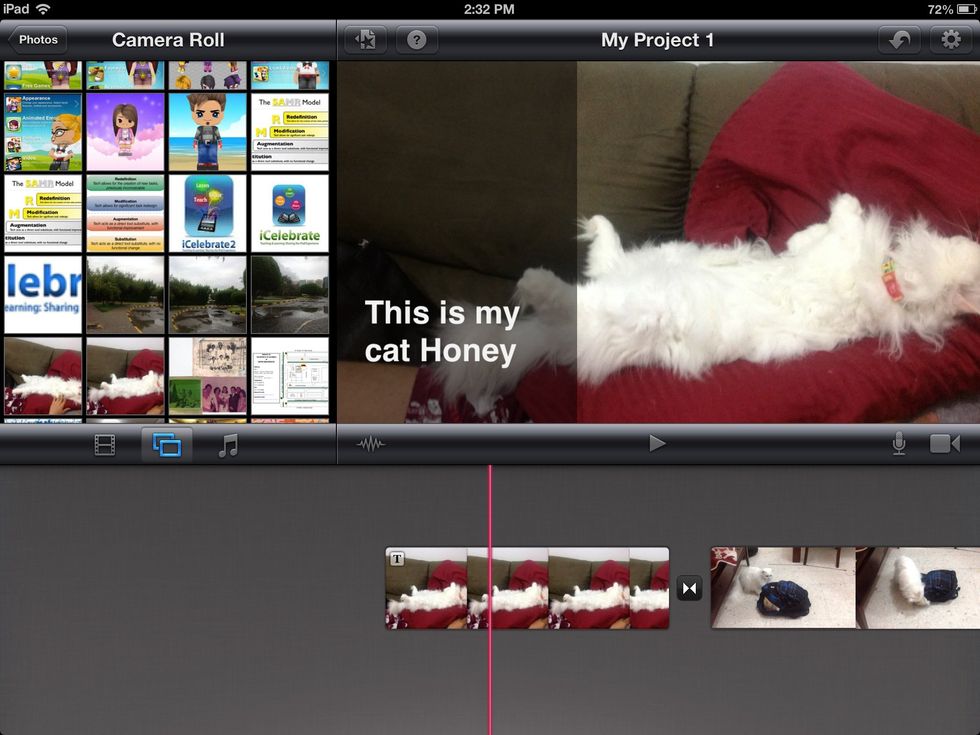 It will look like this.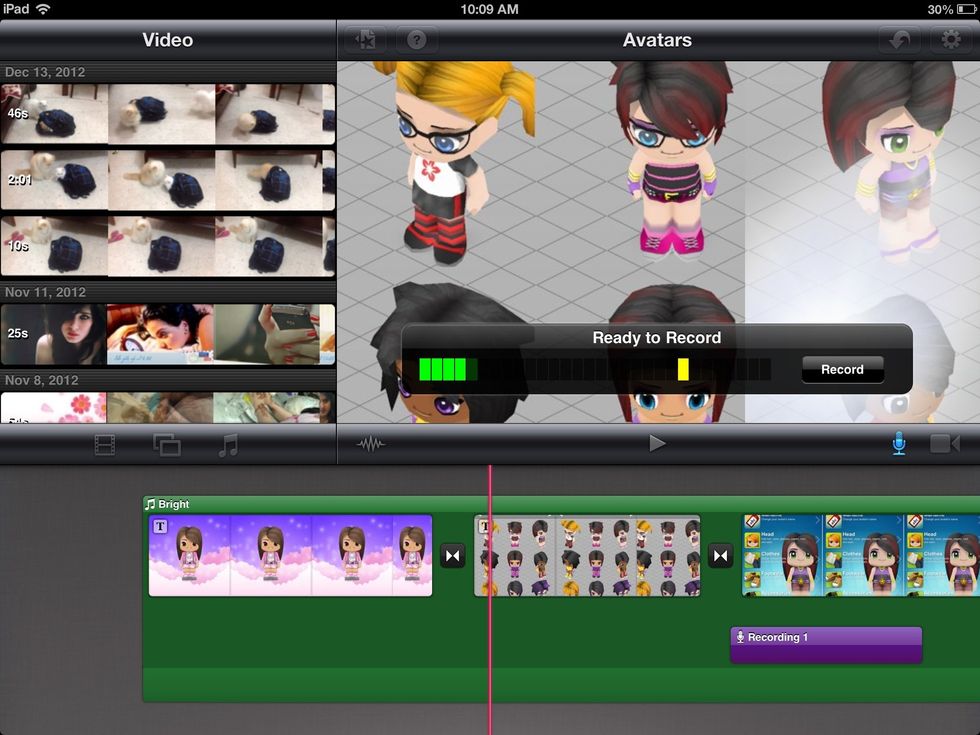 Tap on the mic icon on the right to record your voice. Or tap on the camera icon to take a video within the app.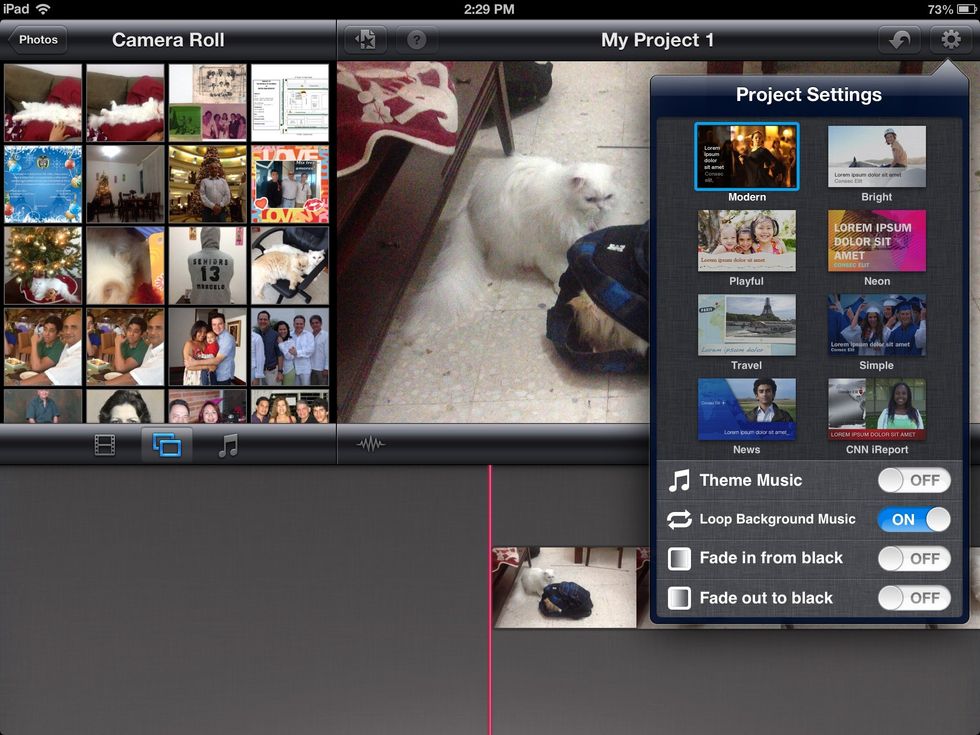 Tap on settings. Choose a theme. You can use preset music or add your own.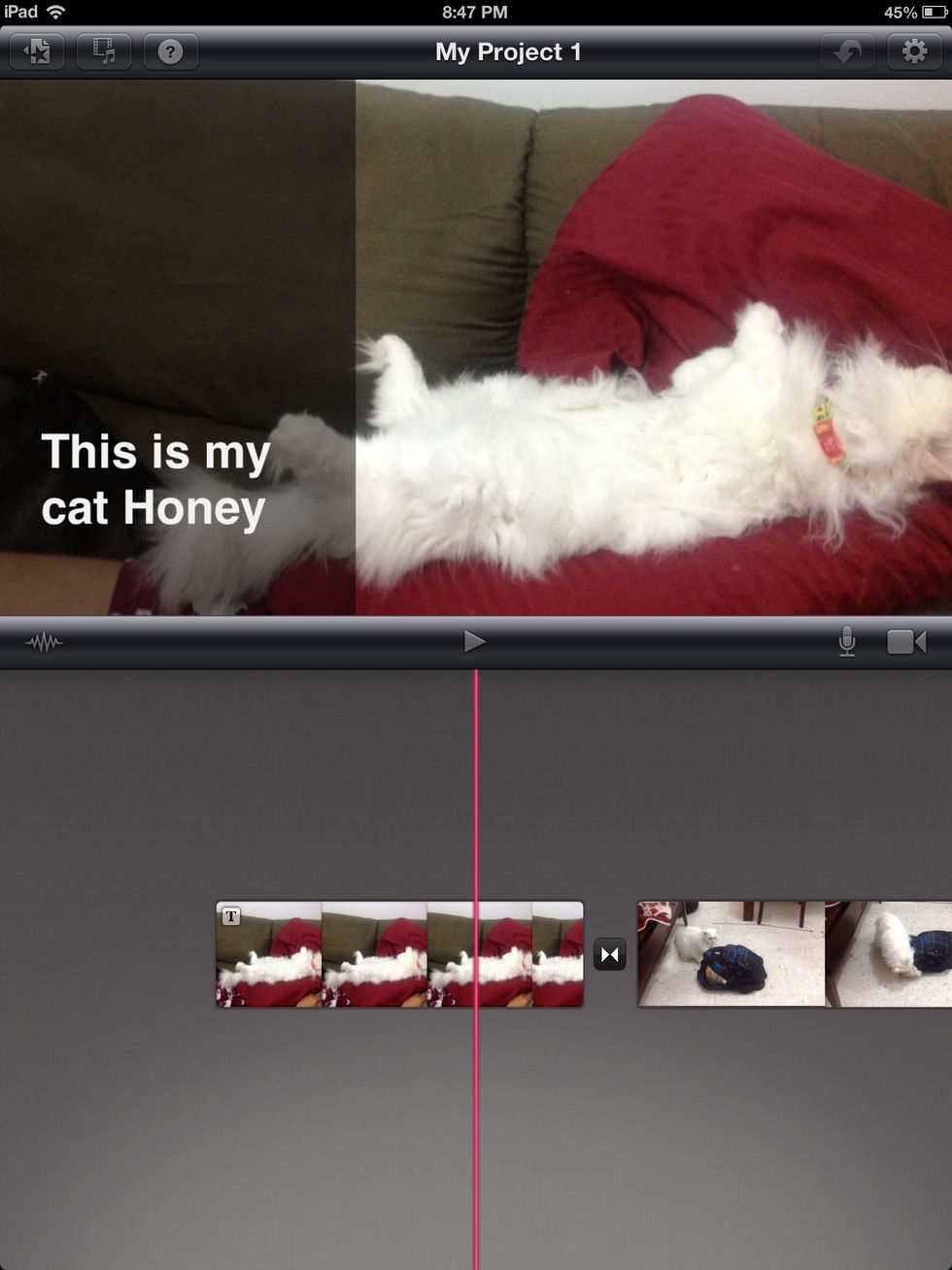 Tap on the star on the upper left hand corner to save your work.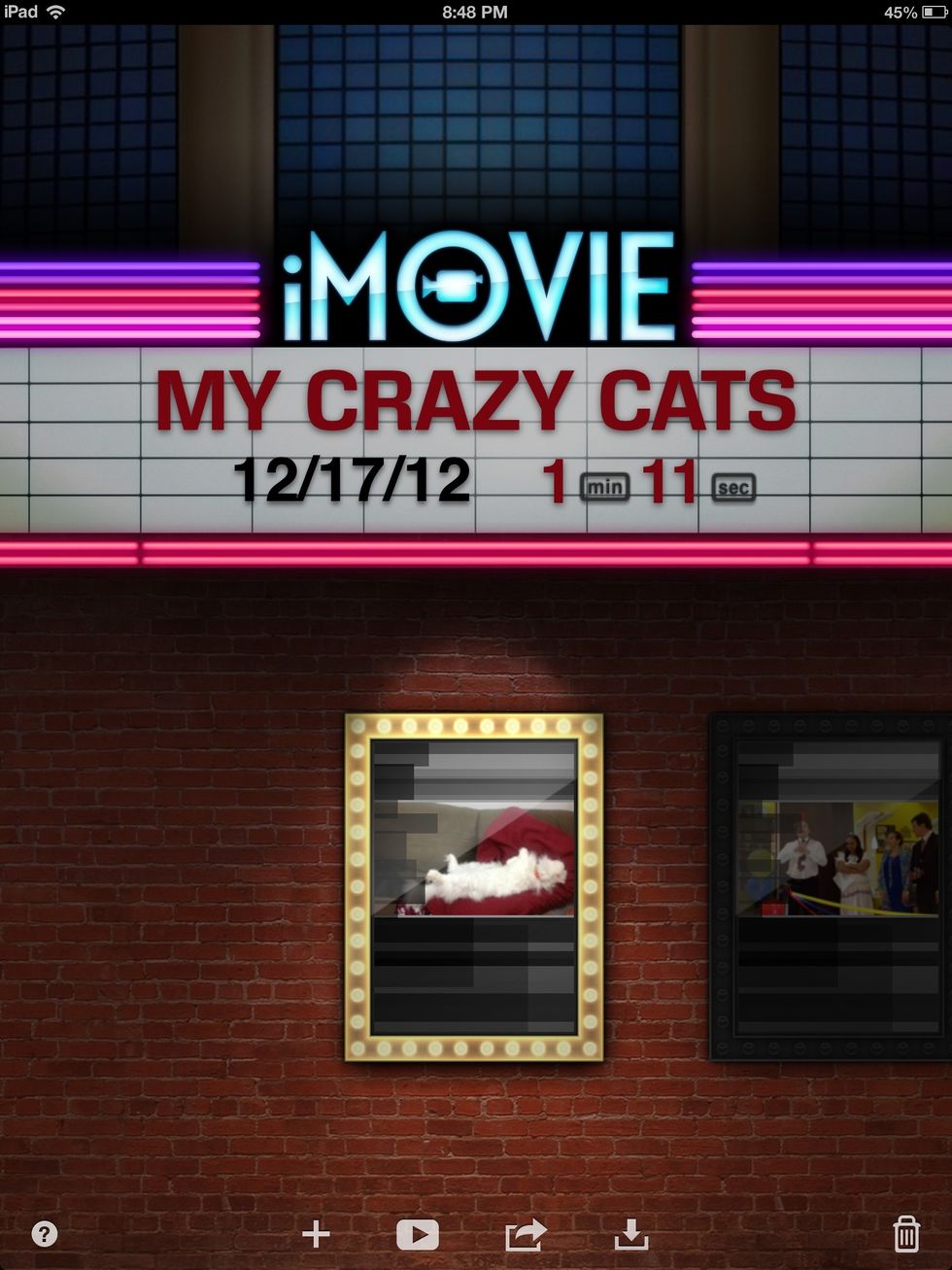 You can now give a name to your project.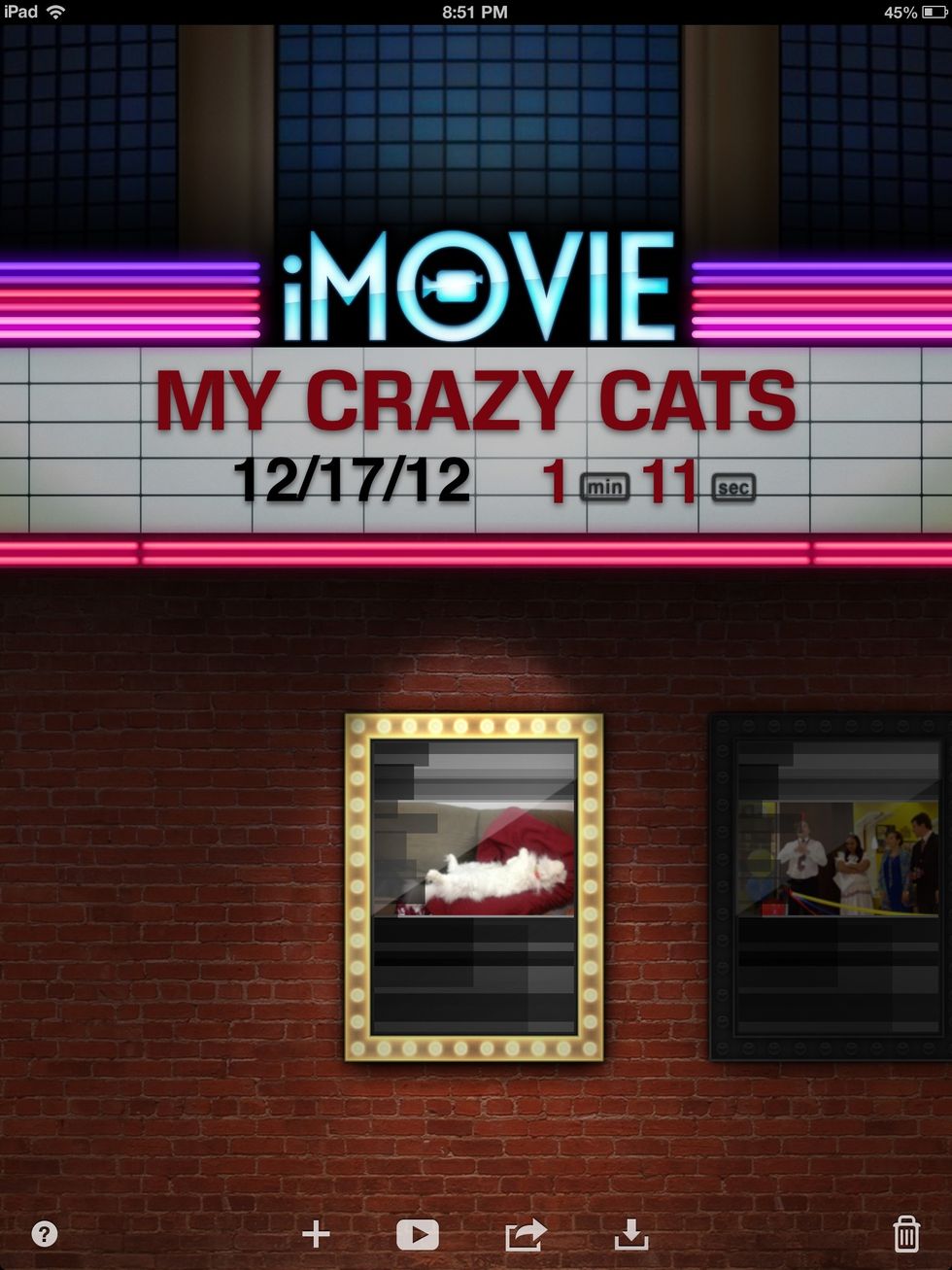 Tap on the play button to view your video or on the arrow to share it.
Download iMovie from the App store.