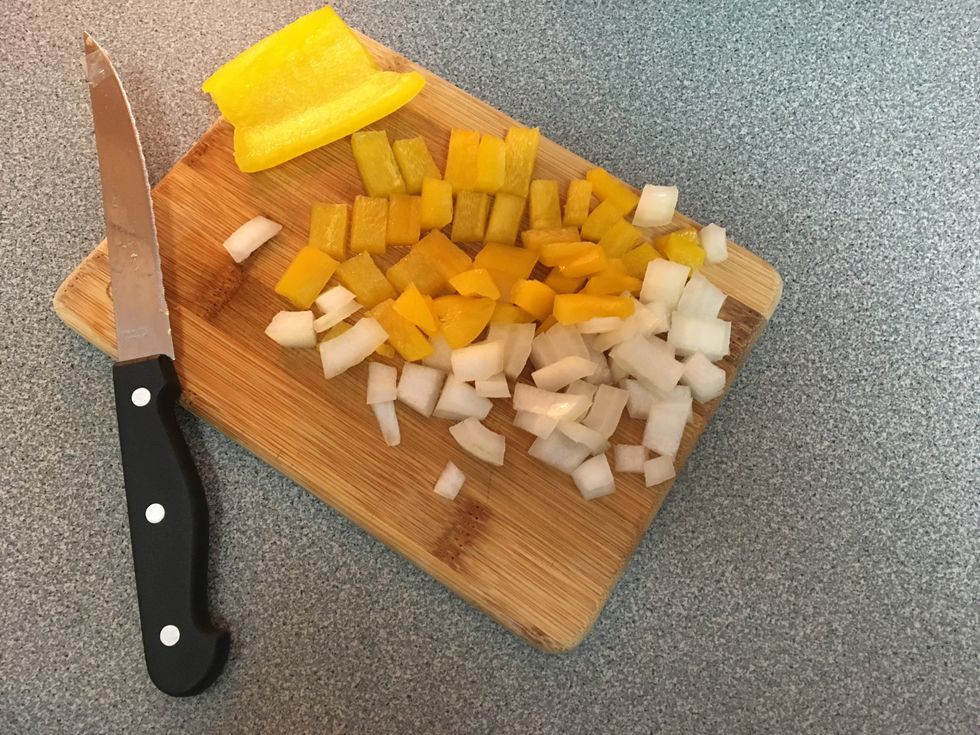 Use a cutting board to chop up the onion and pepper into small inch-sized pieces.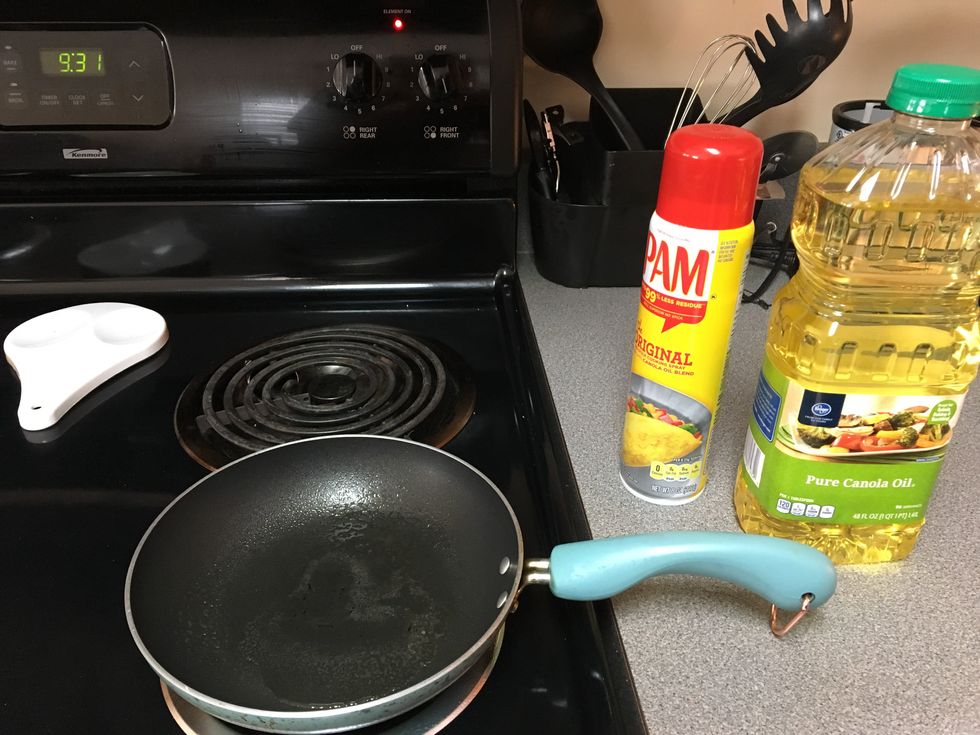 Spray fry pan with cooking spray and lightly drizzle the pan with canola oil. Turn it on medium heat so the oil can spread.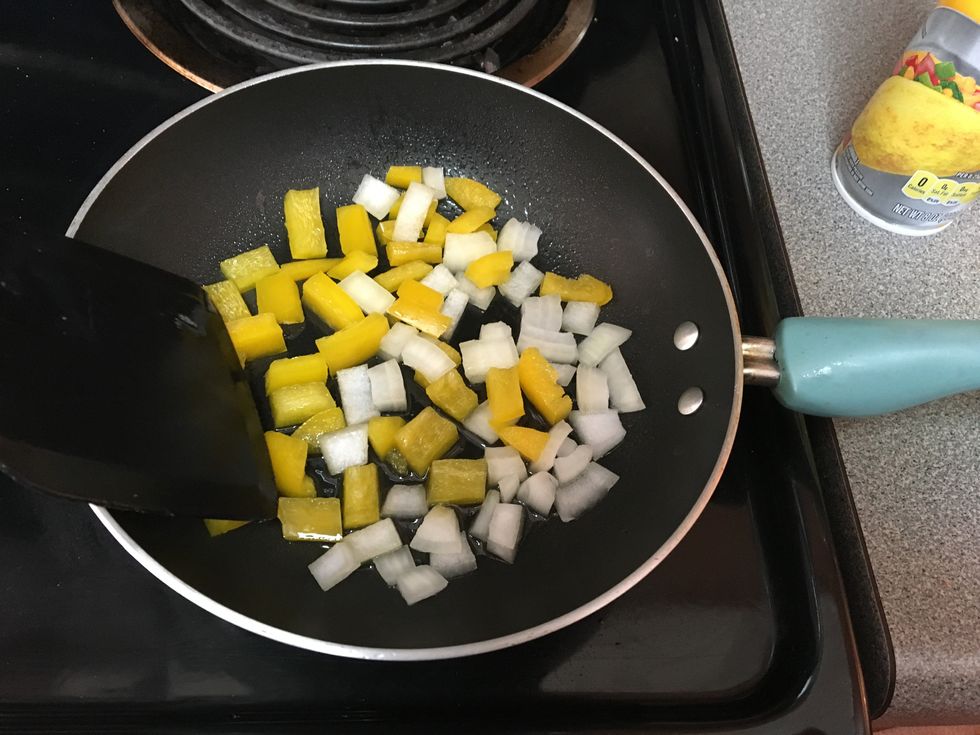 Using a spatula, spread chopped up onions and peppers evenly across the bottom of the pan.
Sauté the vegetables for around five minutes, stirring occasionally until they're slightly brown and cooked through.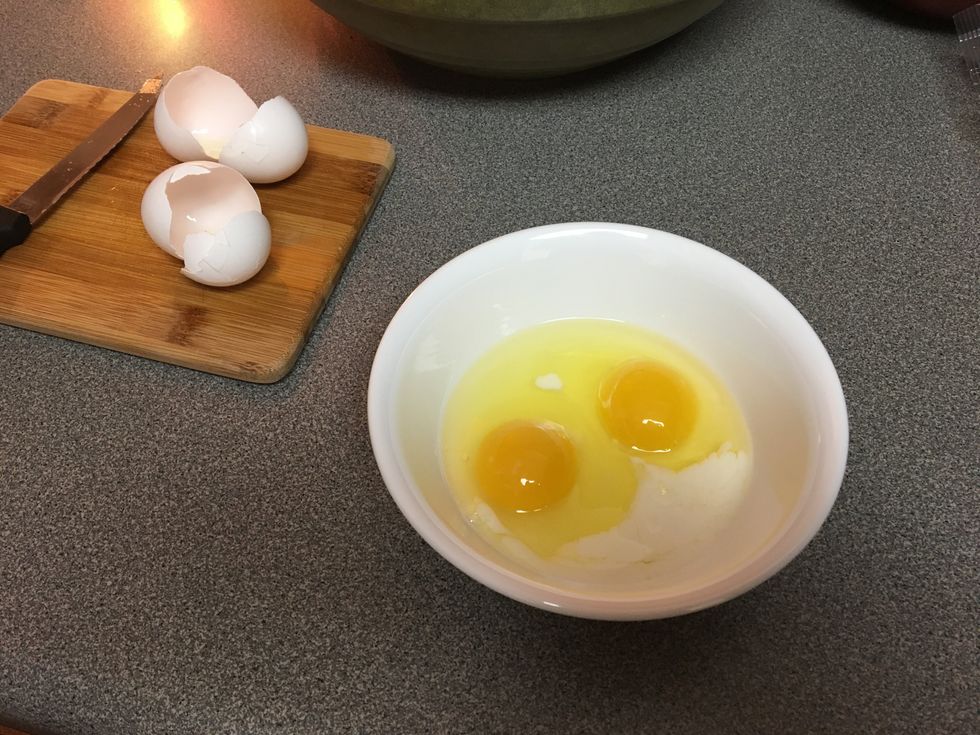 While the vegetables are sautéing, crack the two eggs into a bowl. Add a splash of milk to give the eggs added fluffiness.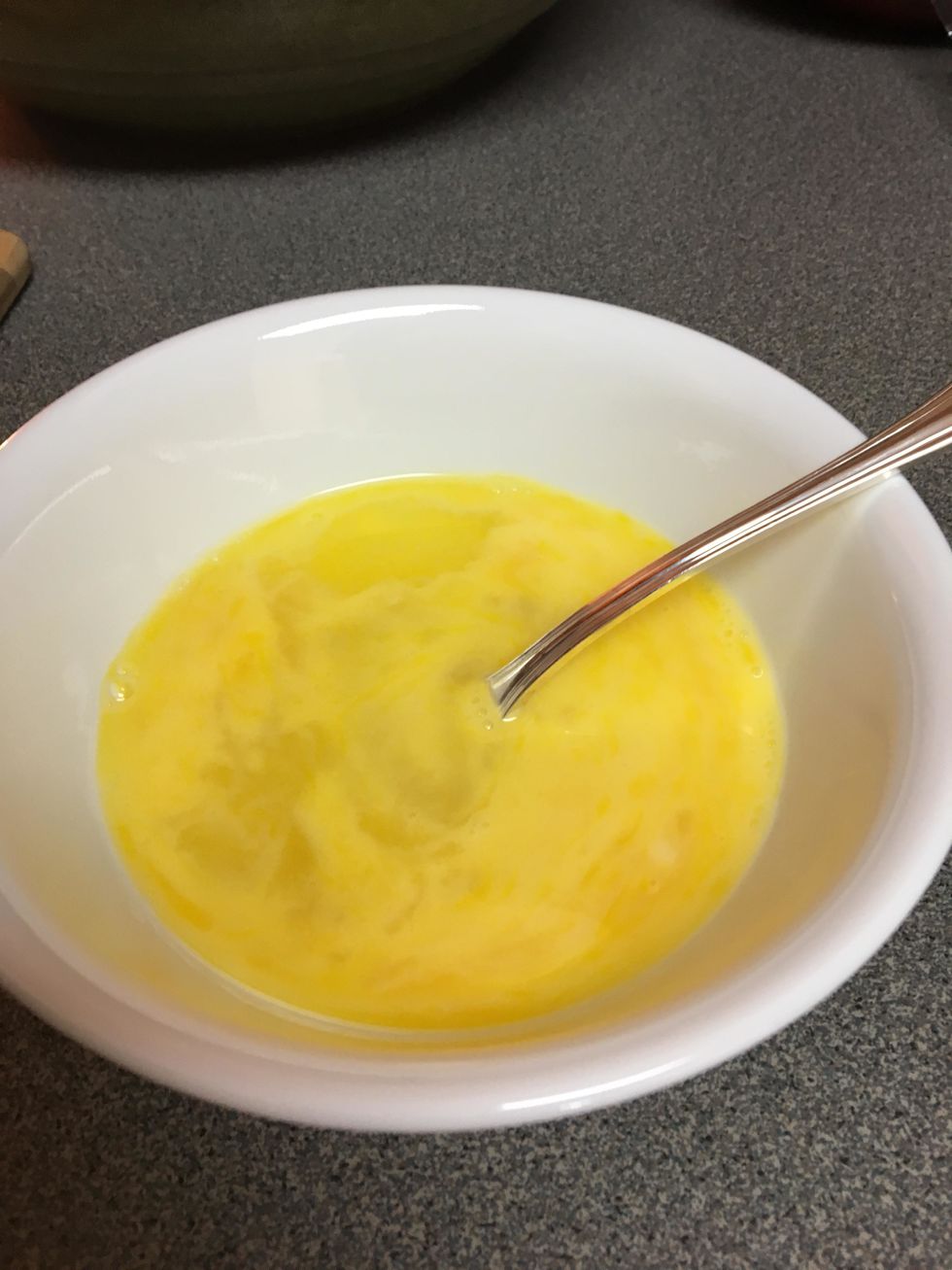 Whisk the eggs and the milk with a fork until everything is mixed together.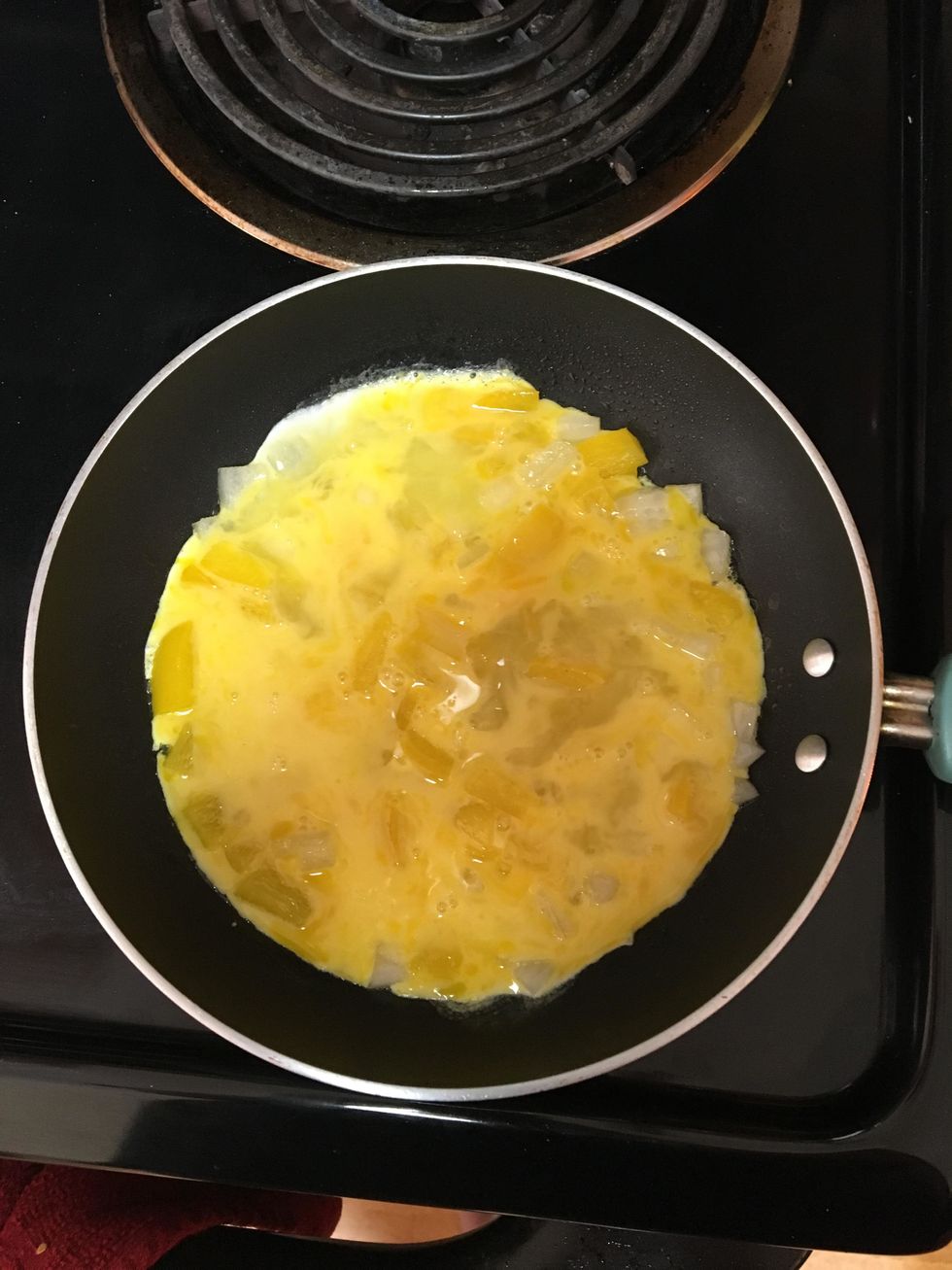 Pour the eggs over the veggies. Let them cook.
Grab the handle of your frying pan and flip the egg-pancake-shape onto its other side with a flicking motion in your wrist.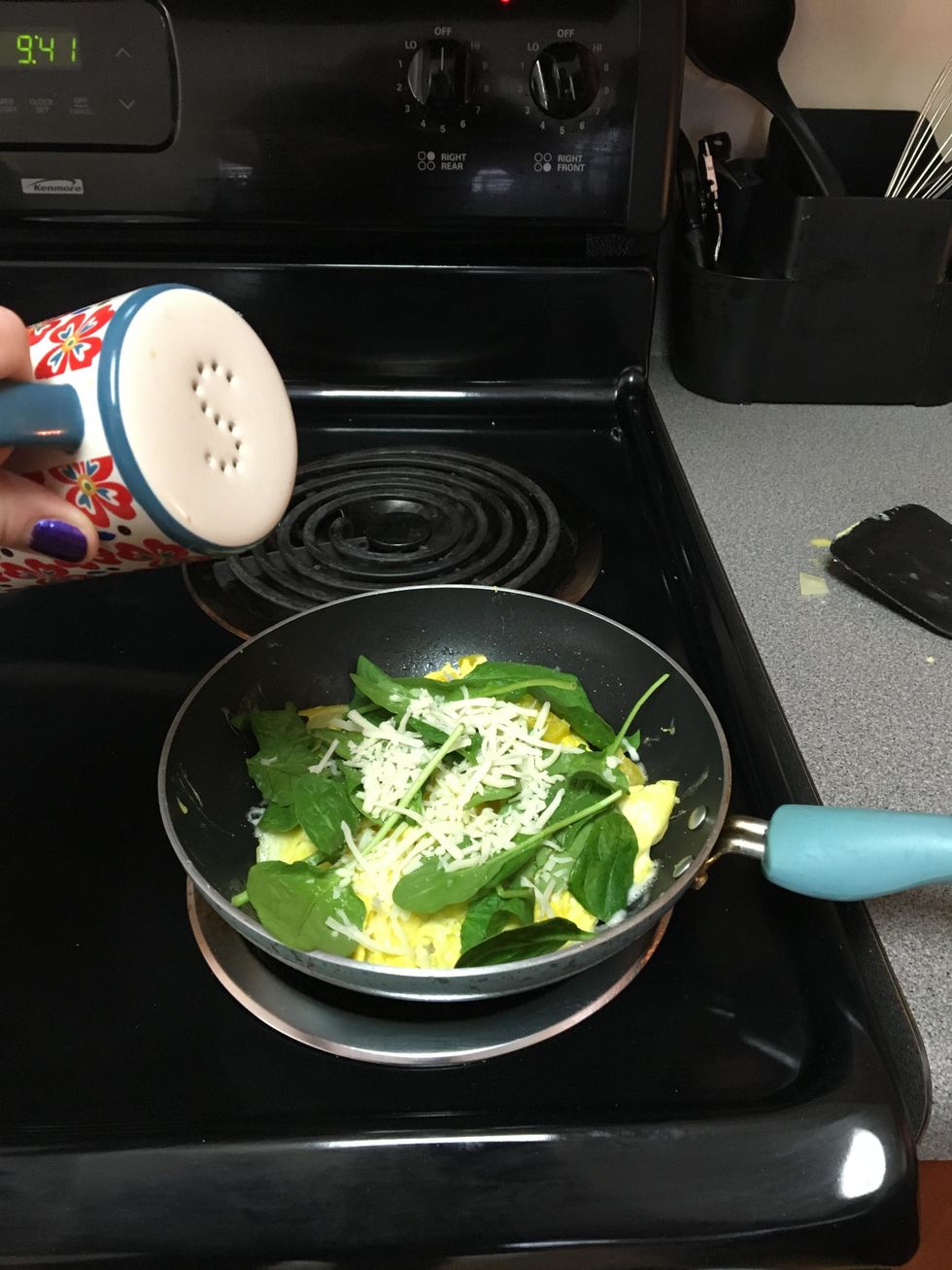 Spread cheese and spinach over the new side. Season as desired (I recommend salt, pepper, and a hint of garlic powder).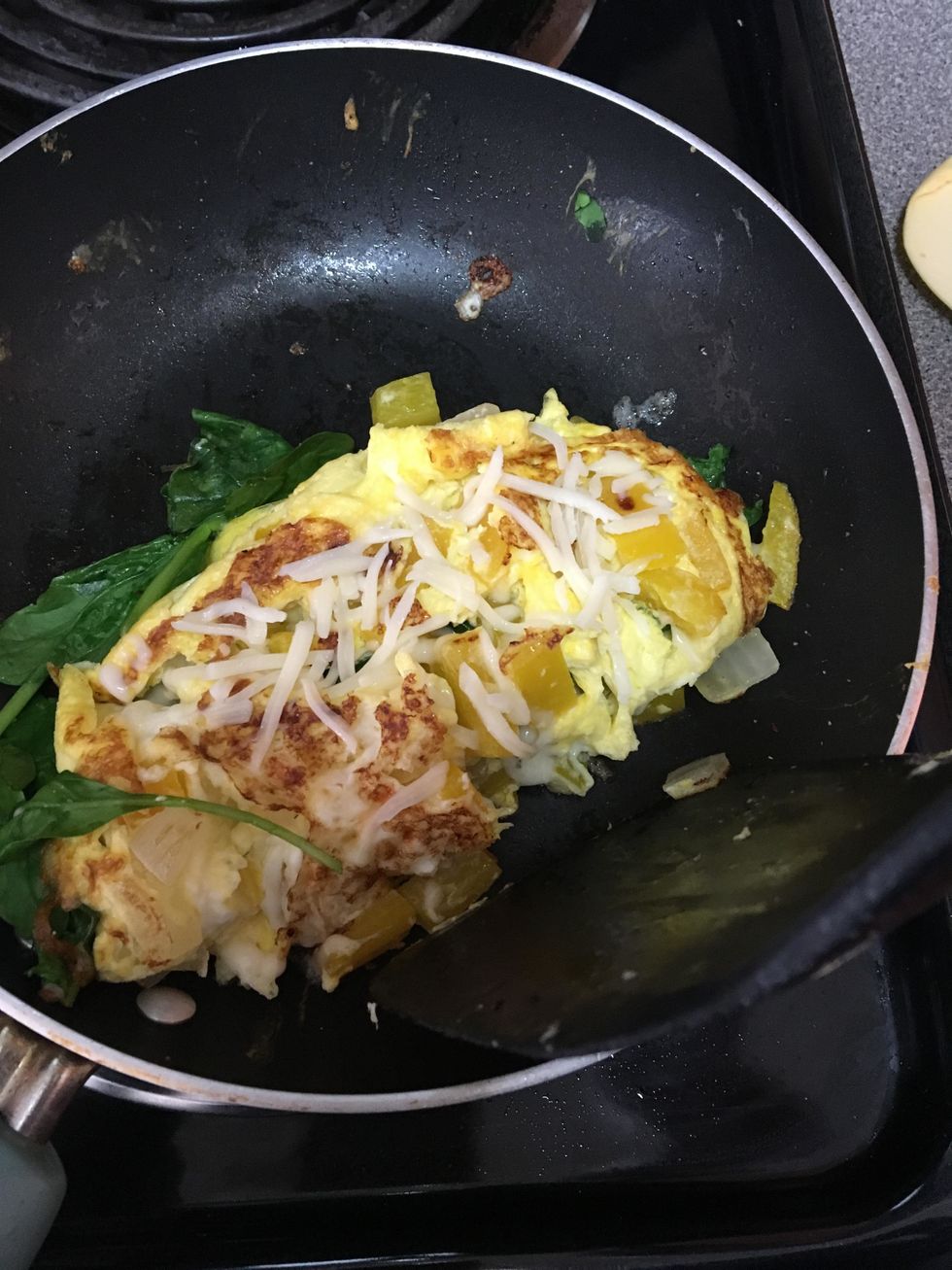 Once everything looks cooked with no gooey bits, flip one side of the egg in half to form an omelet. You can add more cheese to the top as well.
Plate your omelet and add any other seasonings or toast to complete your meal!
2.0 Eggs
1.0Tbsp Milk
Sweet Onion
Pepper (color of your choice)
Spinach
Mozzarella Cheese
Salt
Pepper
Garlic Powder
Cooking Spray
Canola Oil