How to make a veggie frittata estimate time : 35 minutes
Make a Veggie Frittata Estimate Time : 35 Minutes
4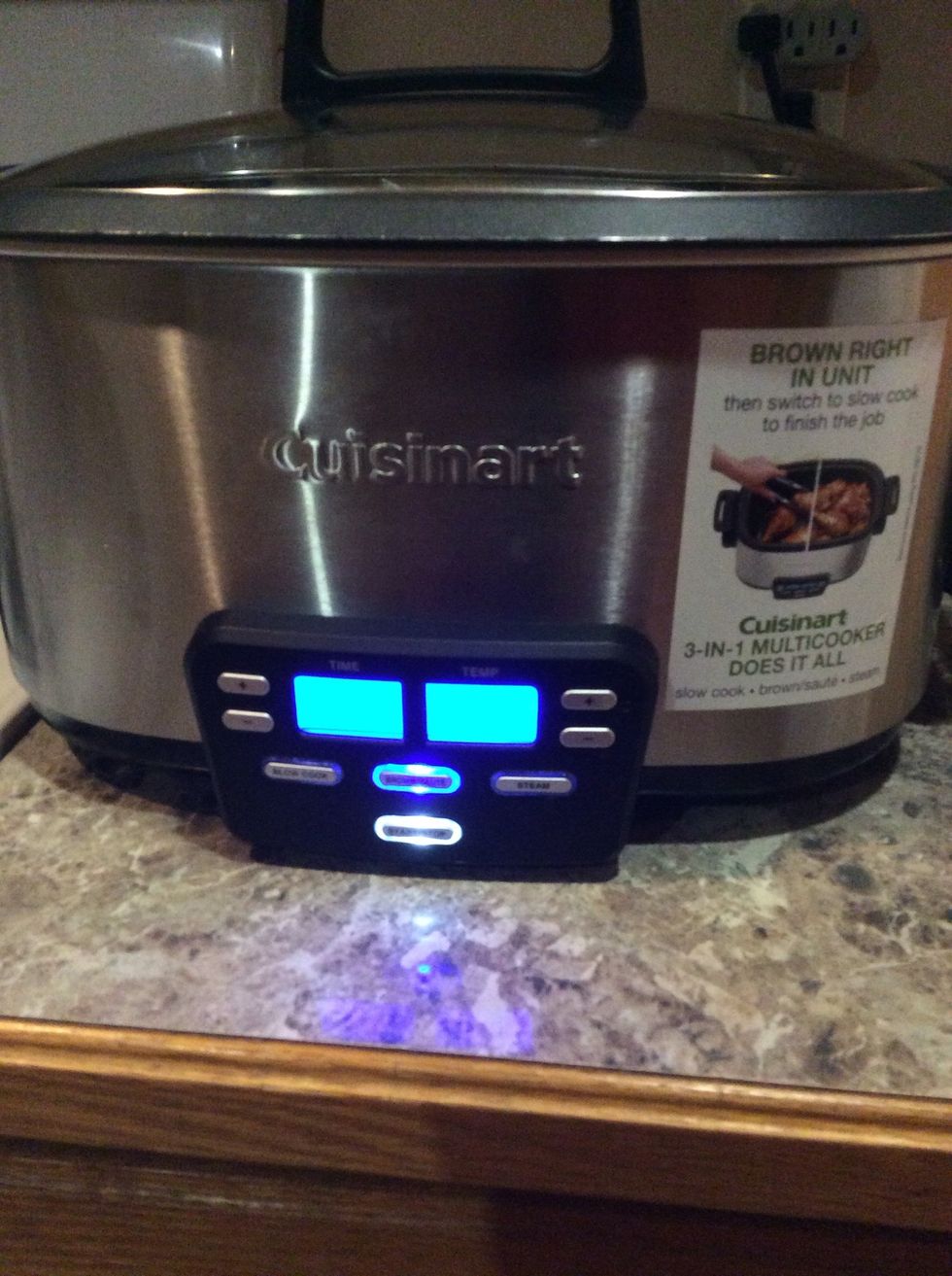 To start off, turn on cooker to 350 degrees and let preheat for about 3 minutes.
While cooker is preheating, add 3 tbsp oil and continue to let it sit.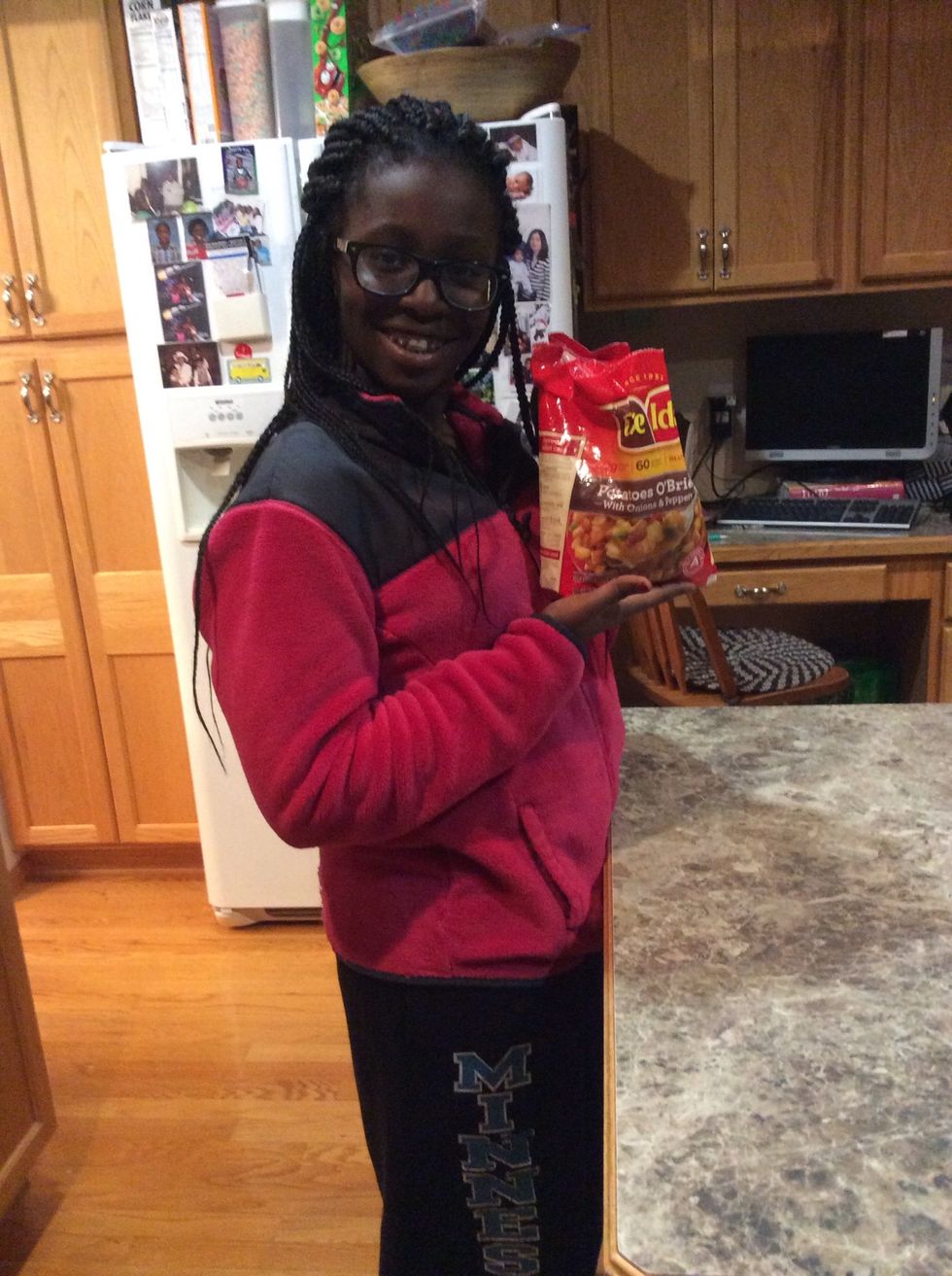 While preheating get the Ore Ida Hashbrowns.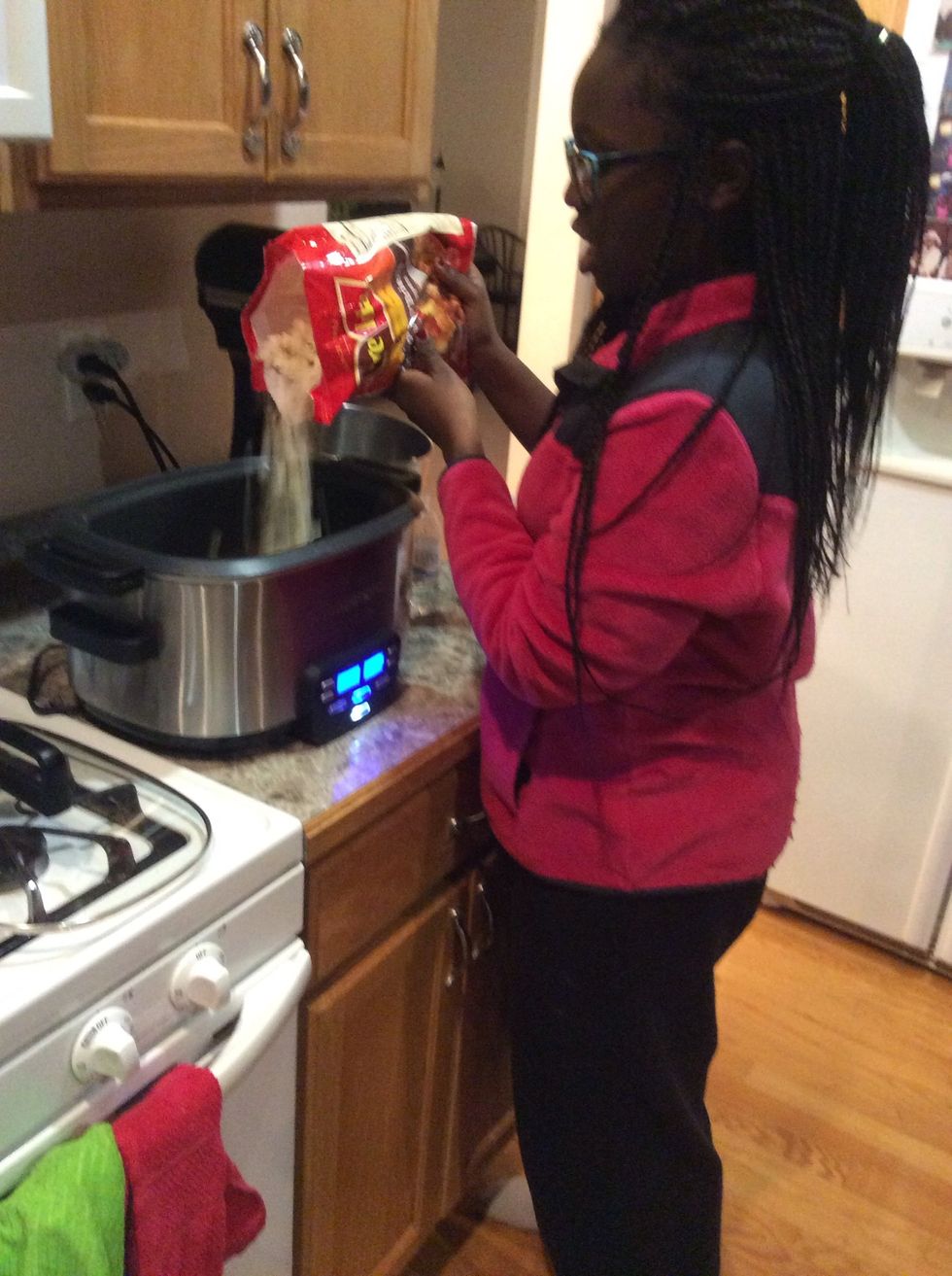 Then, pour entire bag into the cooker after its done preheating.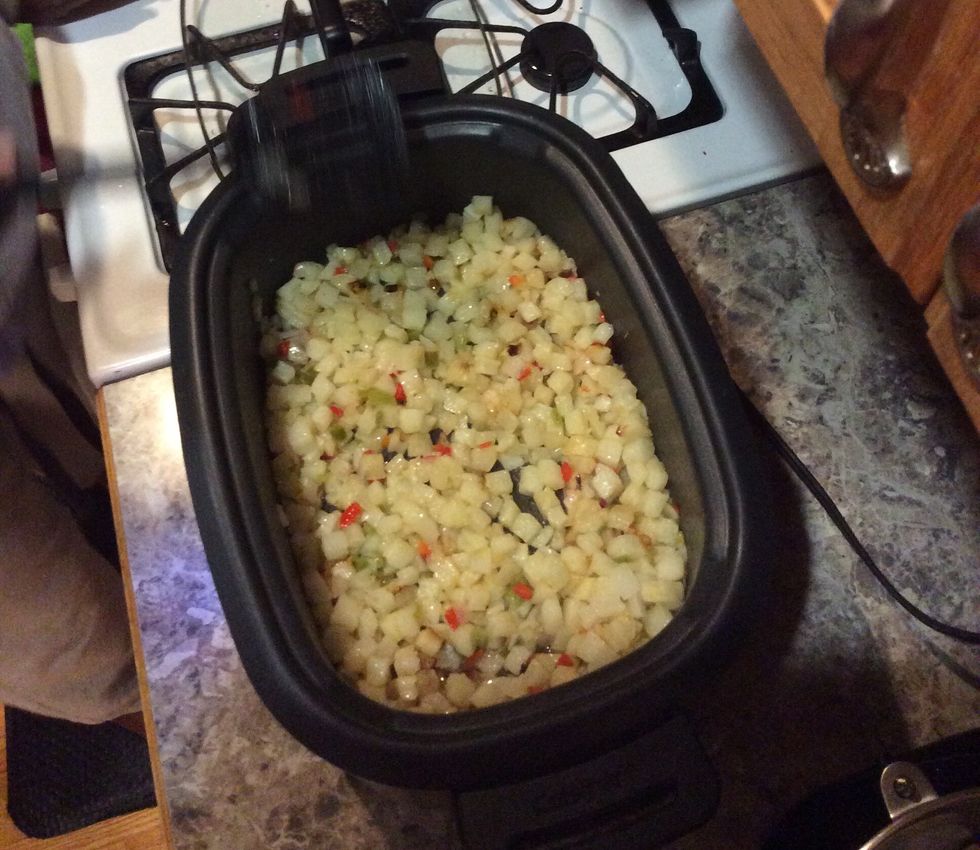 Then, let cook for 10-15 minutes.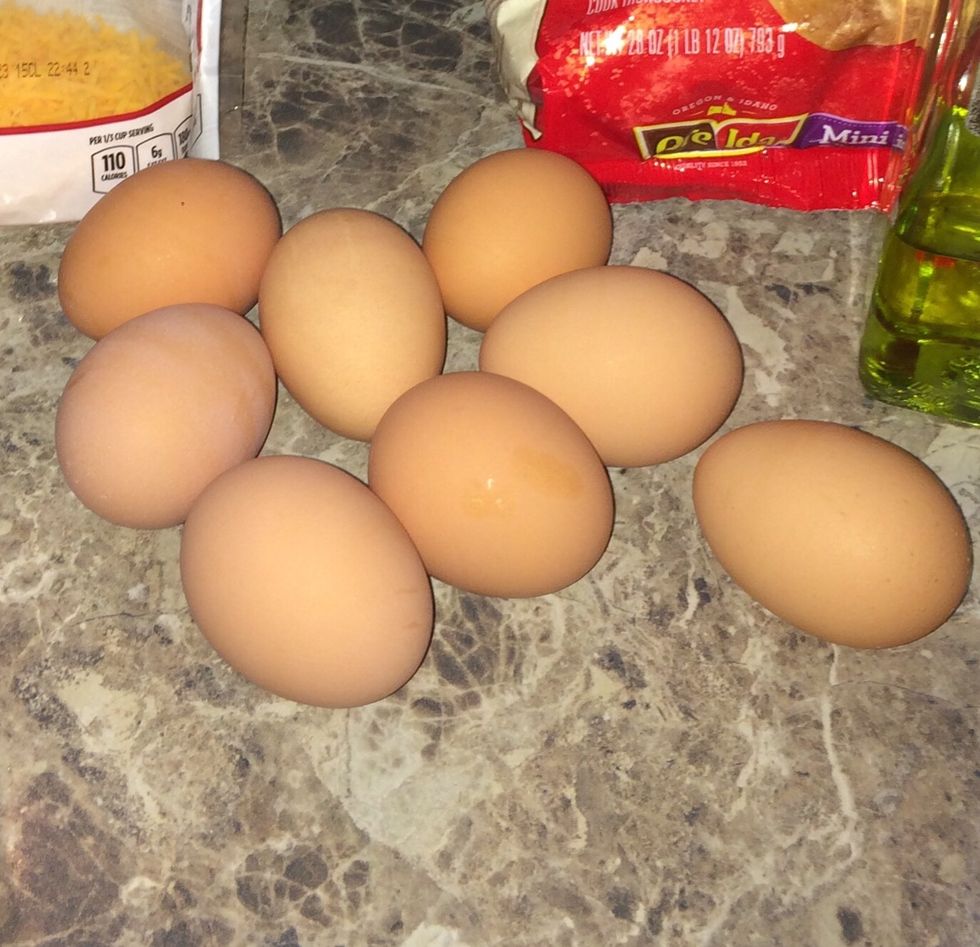 While hashbrowns are cooking, get 8 eggs ready.
Pour all eggs into a medium sized bowl.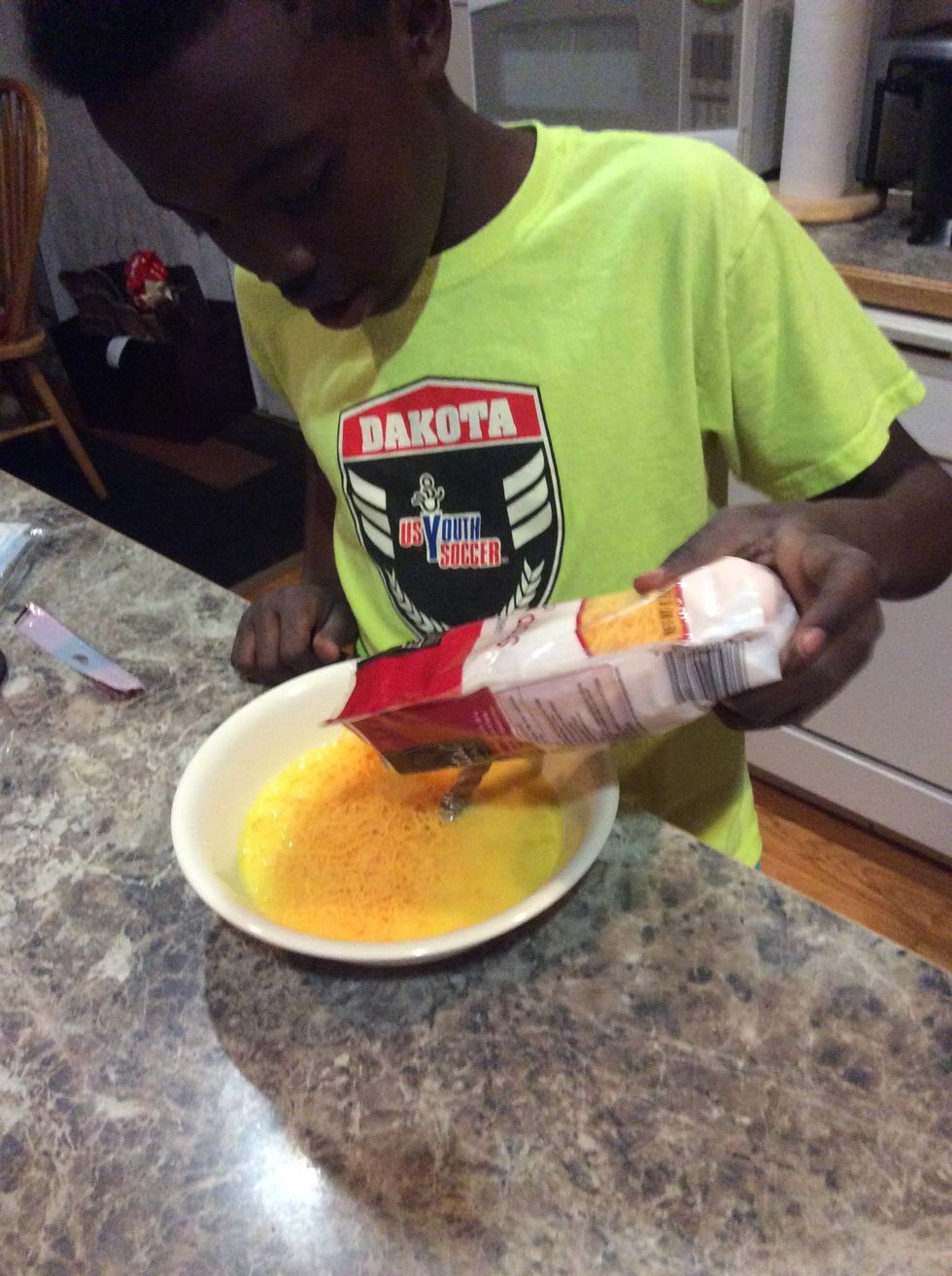 After eggs are mixed thoroughly, add 1 3/4 cups of sharp cheddar cheese into eggs and continue mixing.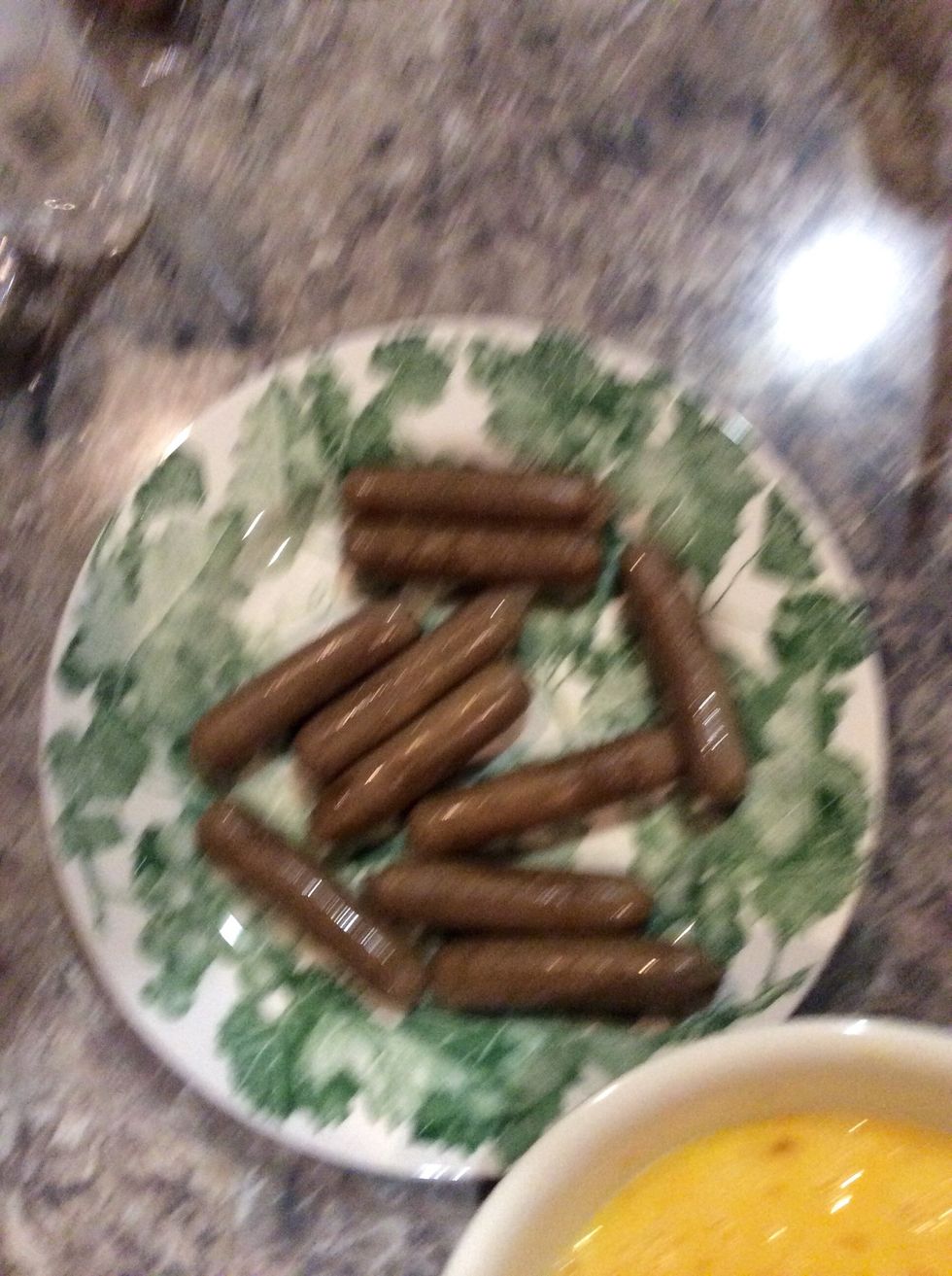 Then, get 8 well cooked vegatarian sausages on a plate.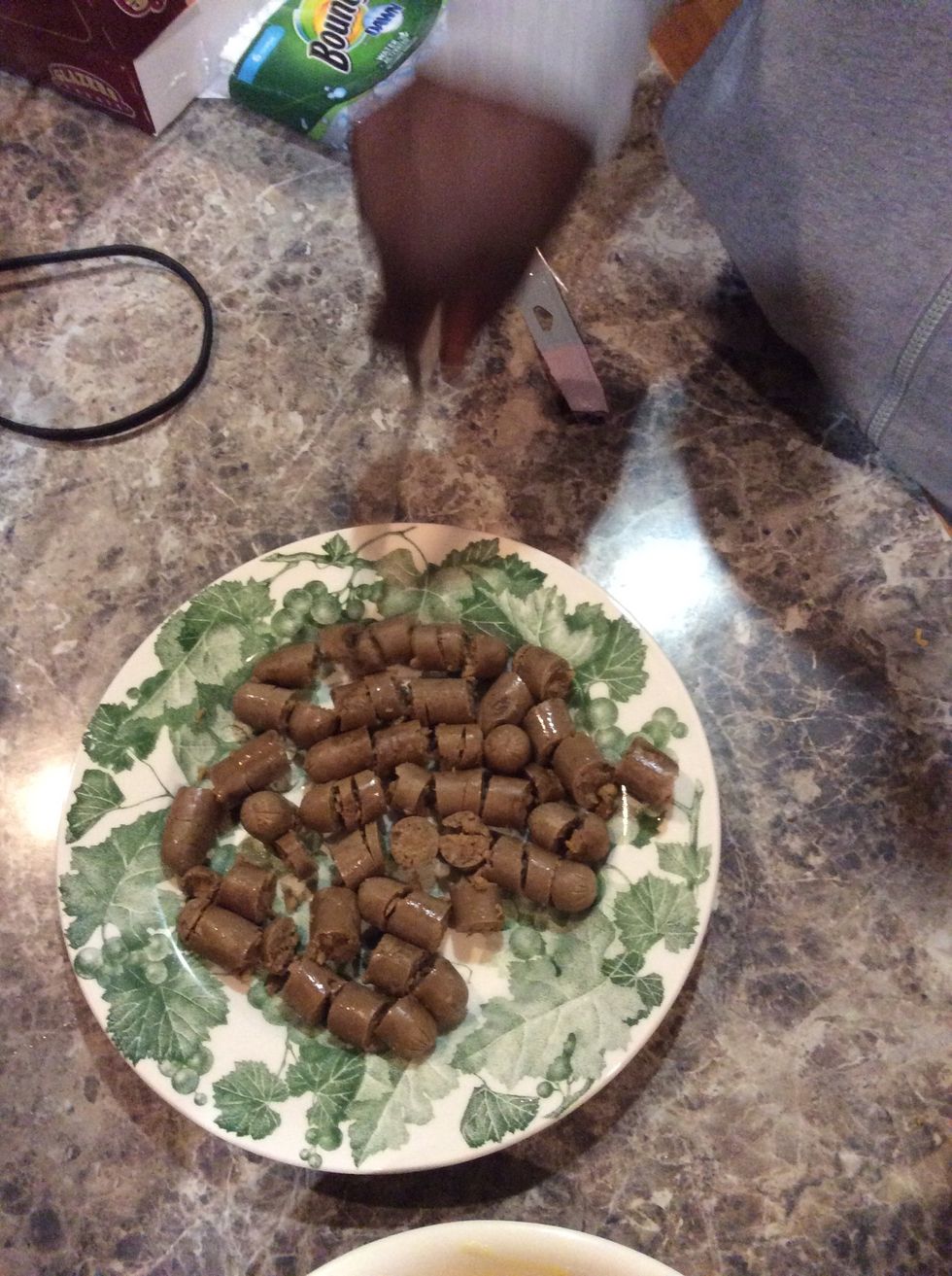 And cut them into bite size pieces.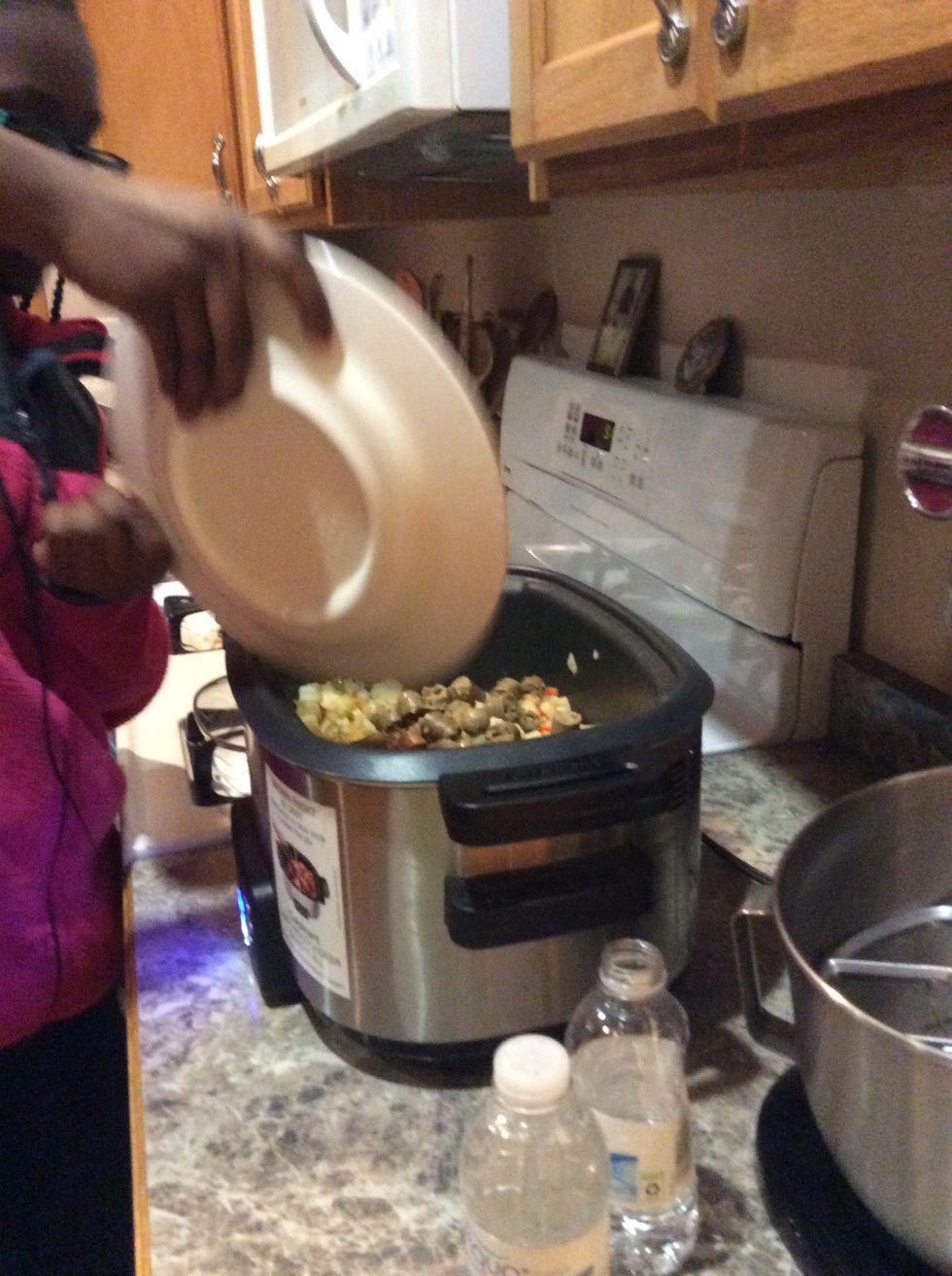 Once hash browns are done cooking, add the sausages into the cooker and let sit for another 5-10 minutes.
When it's done cooking, it should look like this.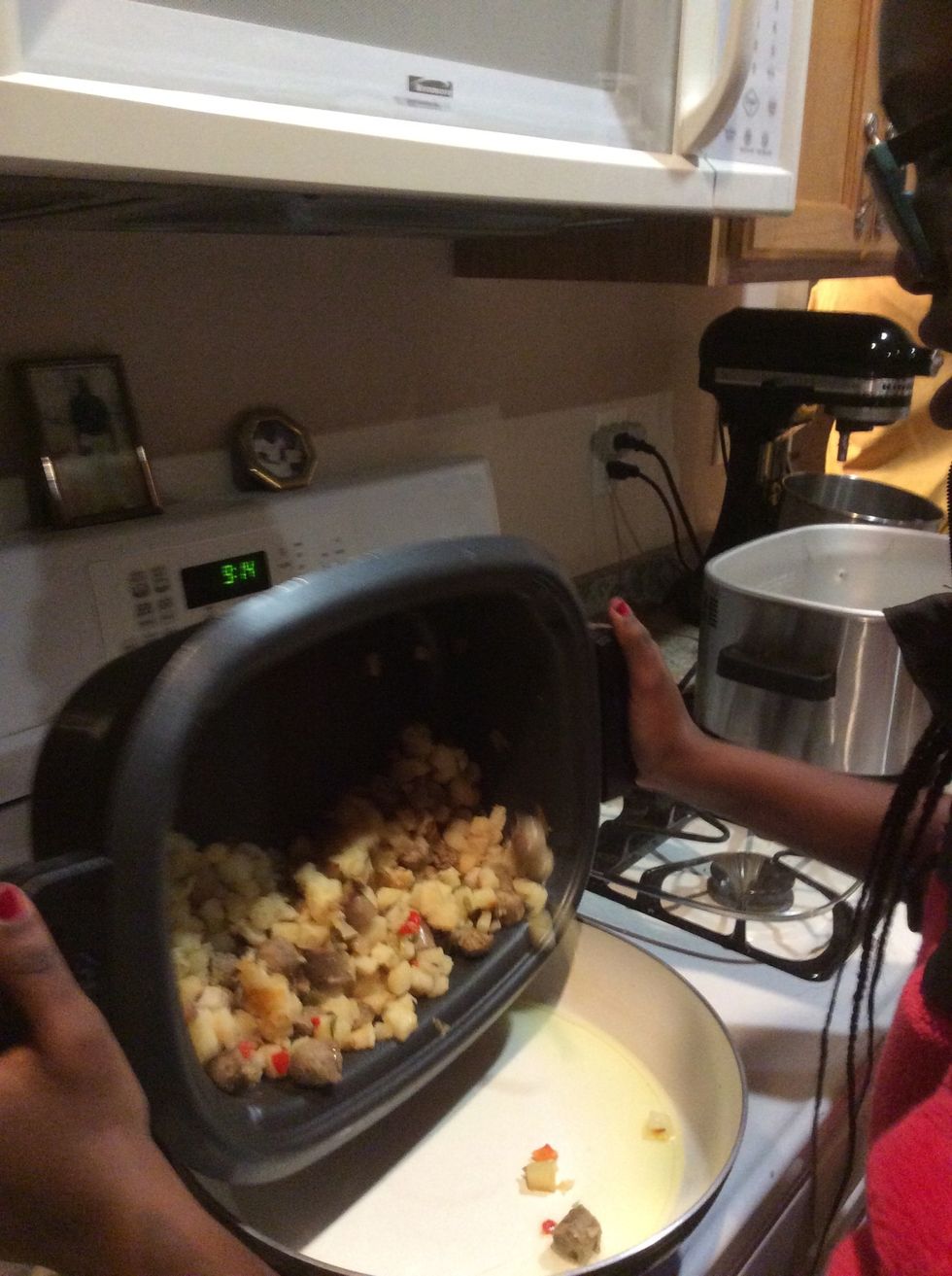 Then, get a bake able pan and transfer hash brown mixture into the pan.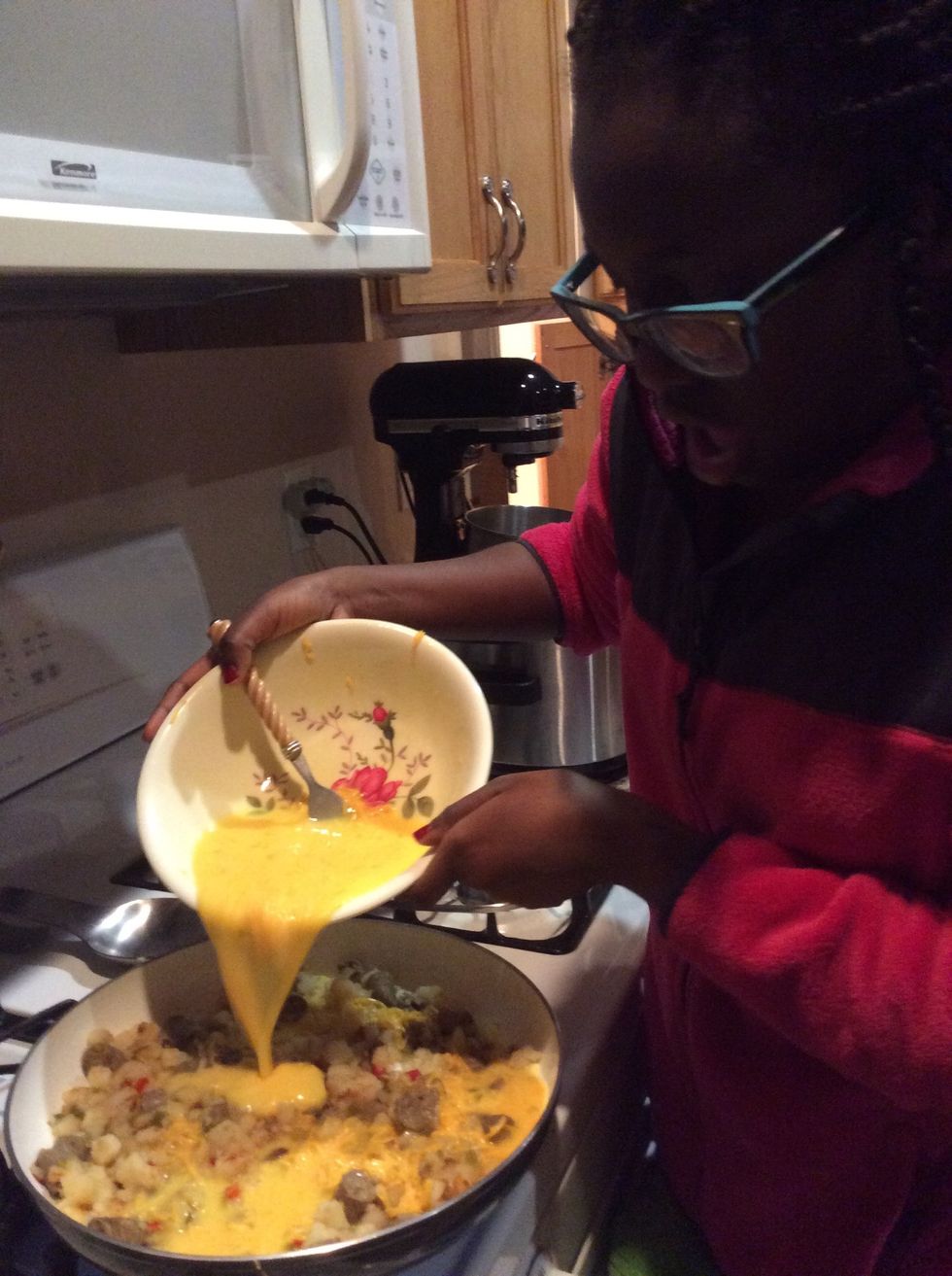 Once hash browns are in the pan, get the egg mixture and pour it all around the hash browns.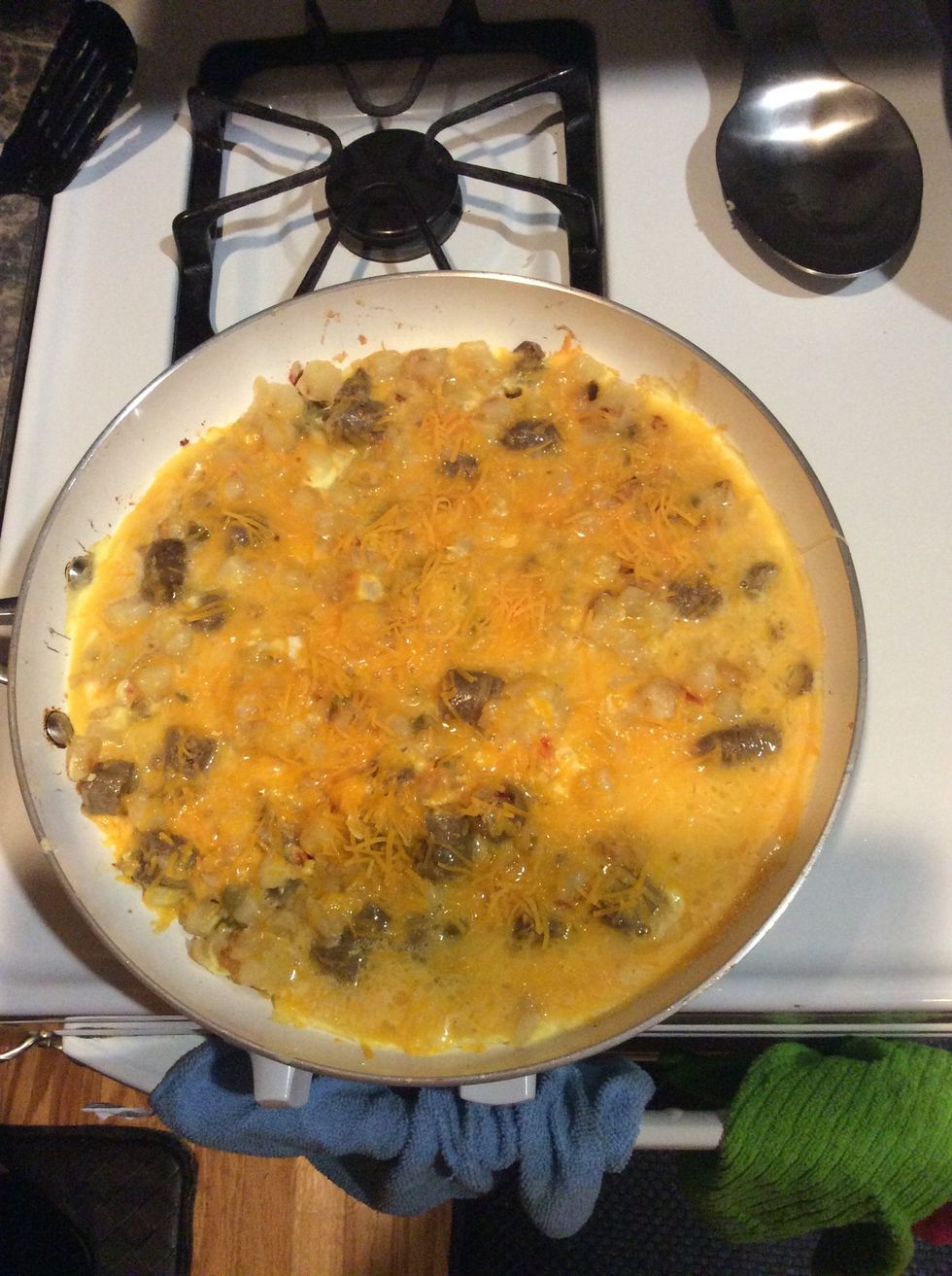 The frittata should look like this.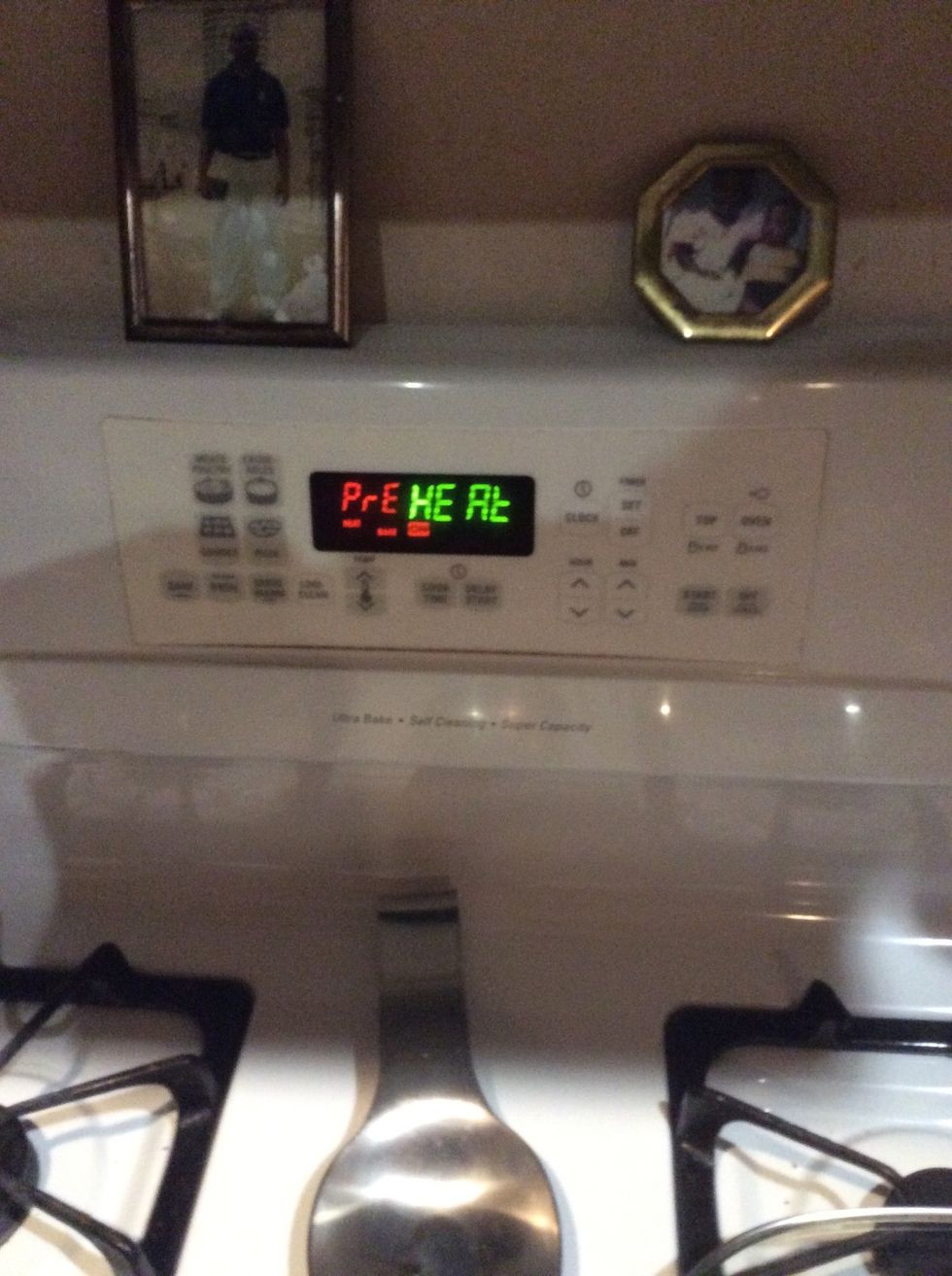 Then preheat oven to 350 degrees.
After oven is done preheating, place the Frittata in the oven and let cook for 15-20 minutes.
After the 20 minutes are done, take Frittata out of the oven.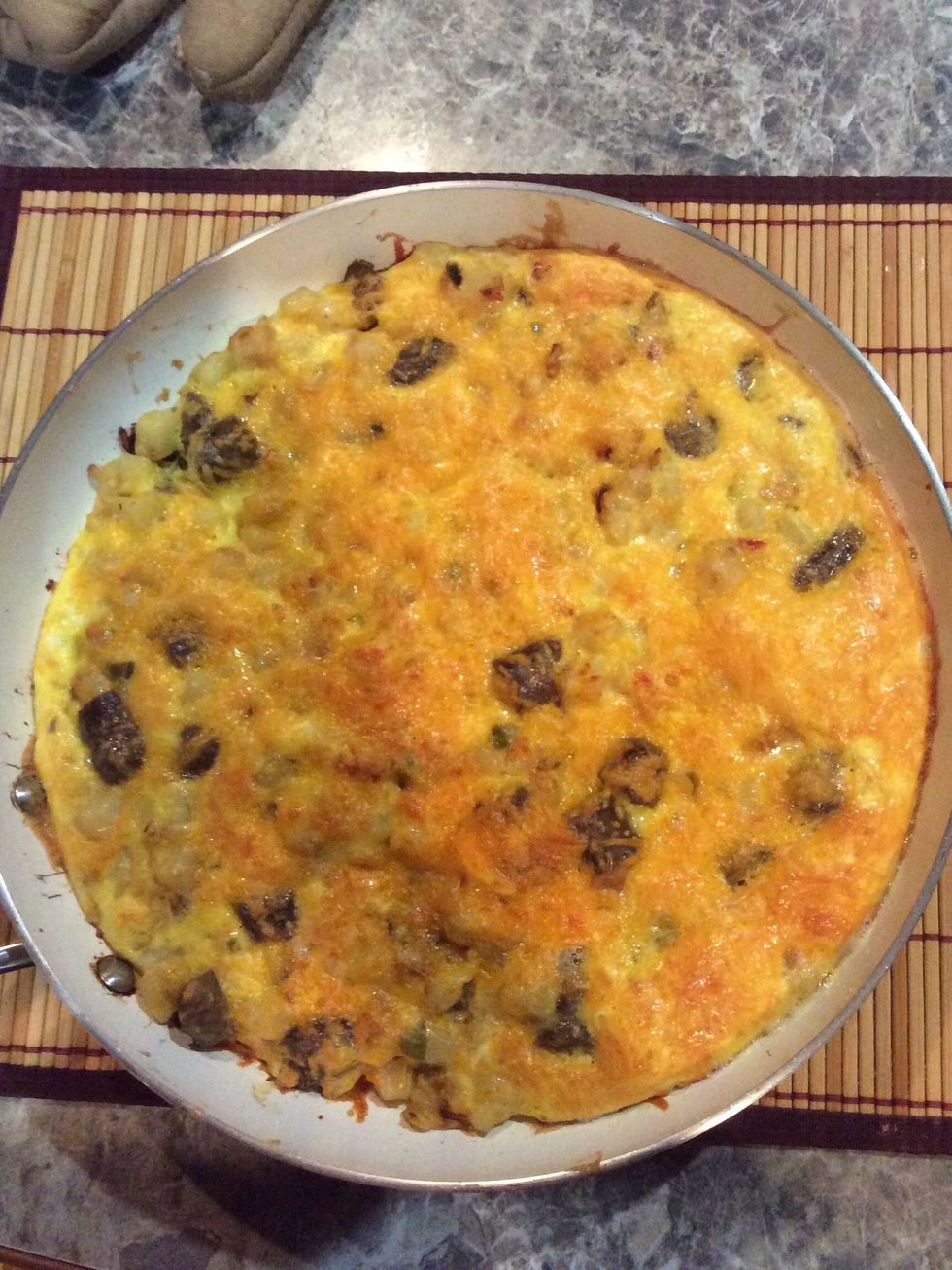 Then, take frittata out and let cool for 5 minutes.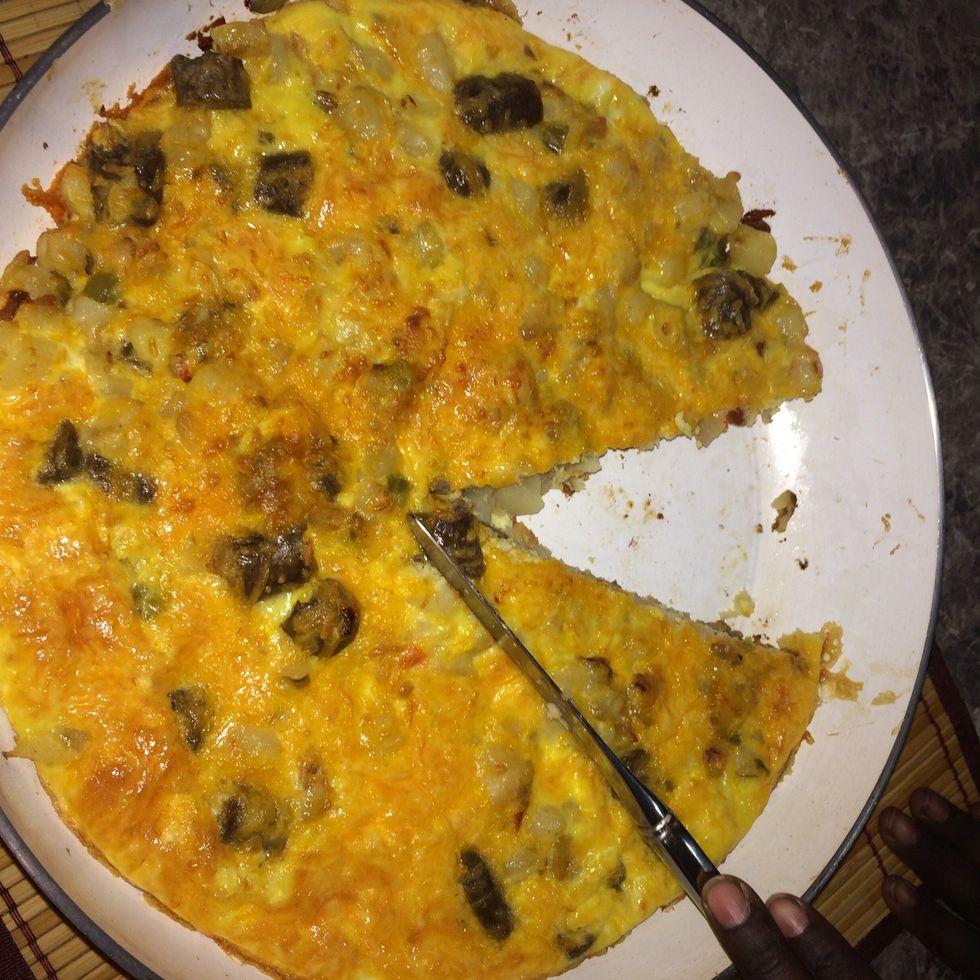 Bon appetite!
5.0c Ore Ida Hashbrowns
3.0Tbsp Oil
8.0 Eggs
3/4c Sharp Cheddar cheese
10.0 Vegetarian morning star cooked sausage
4.0Tbsp Salt
1.0 Wisk
1.0 Bakeable pan
1.0 Fork