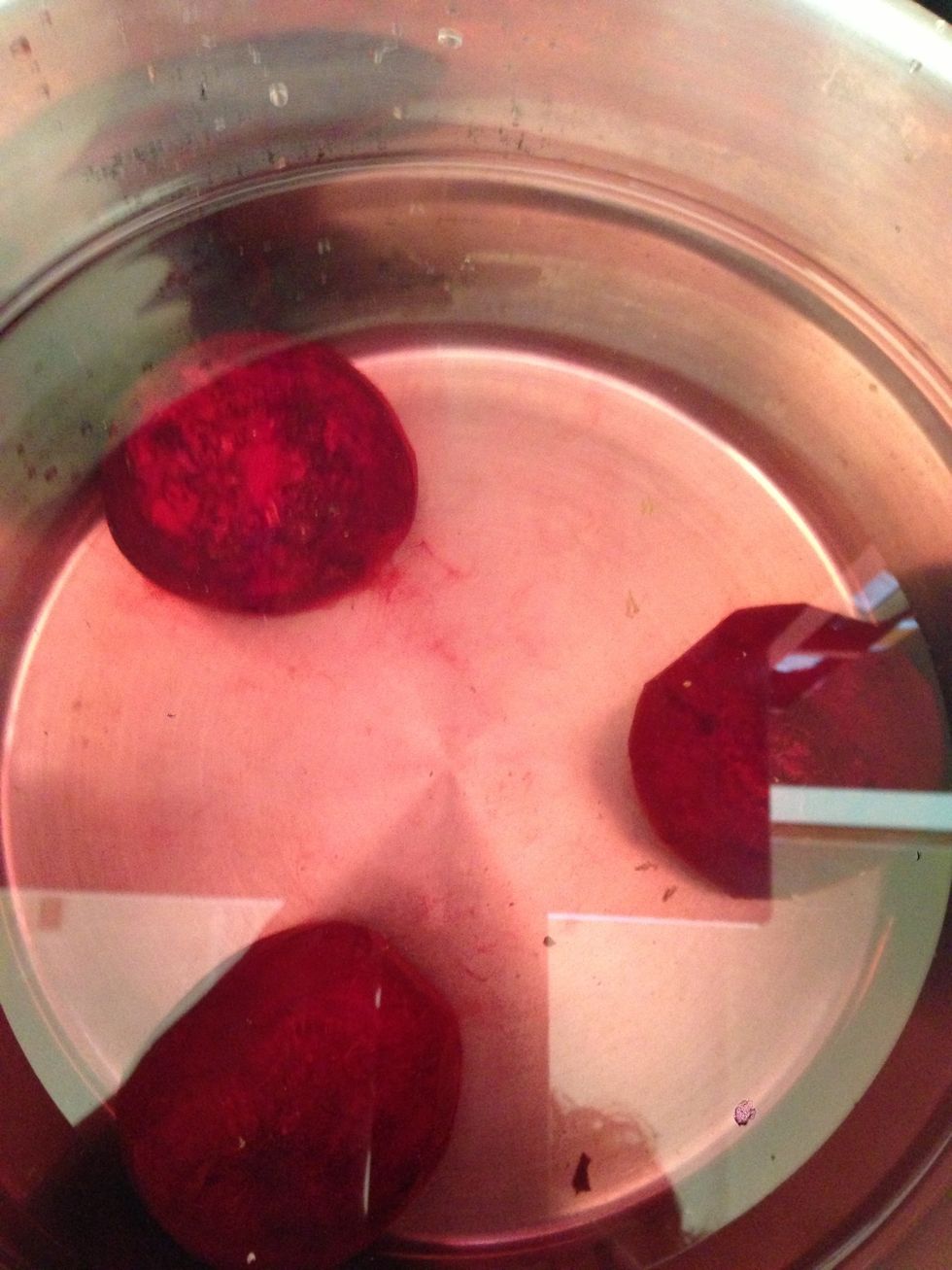 Peel 2 or 3 medium sized beets and put them in cold water. Cook until beets are soft. Add a few bay leaves and three peppercorns. Add three teaspoons of salt.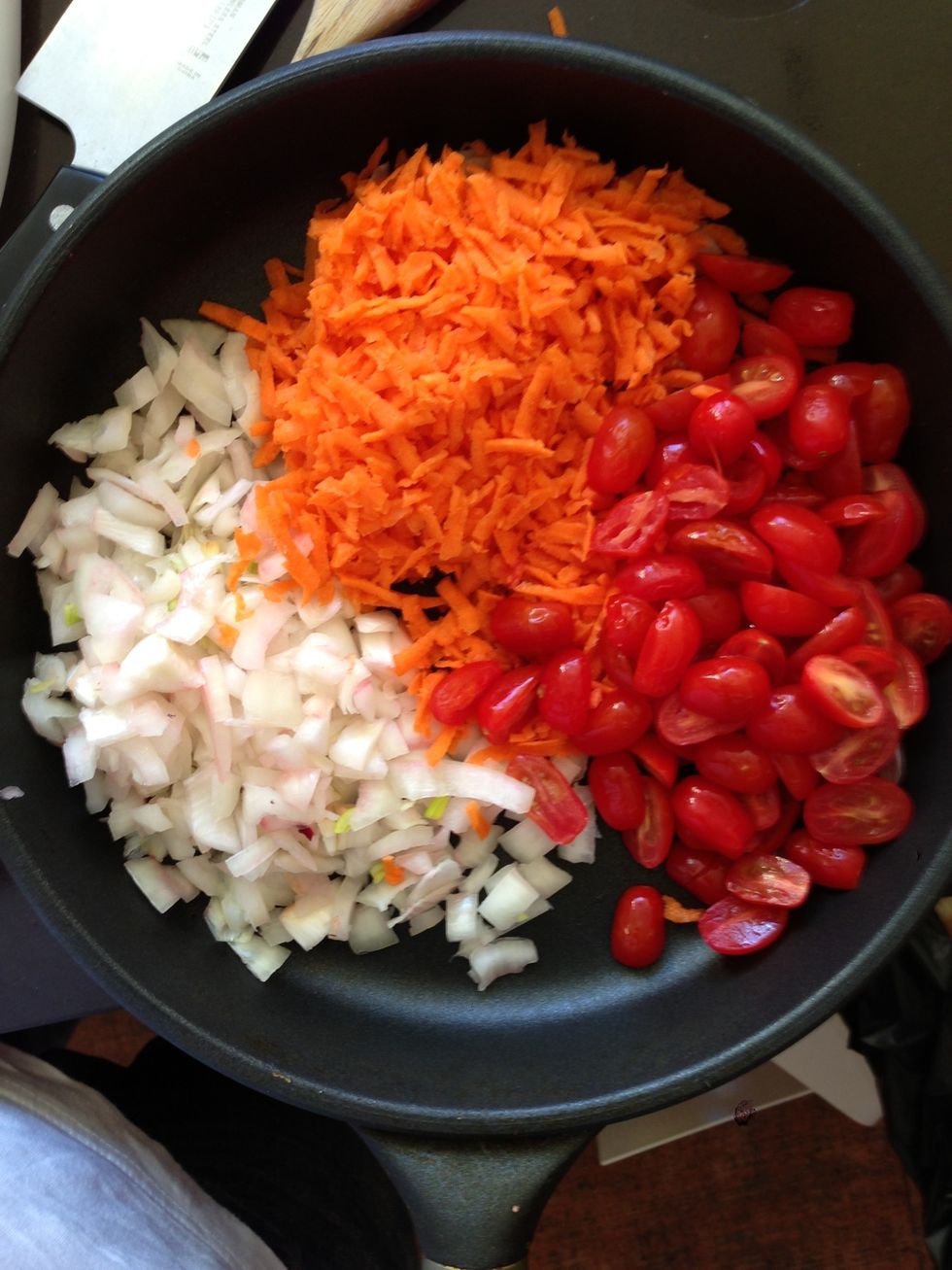 Cut up grape tomatoes, grate carrots and mince onions. Put it all on a skillet and roast with little bit of oil on a slow fire.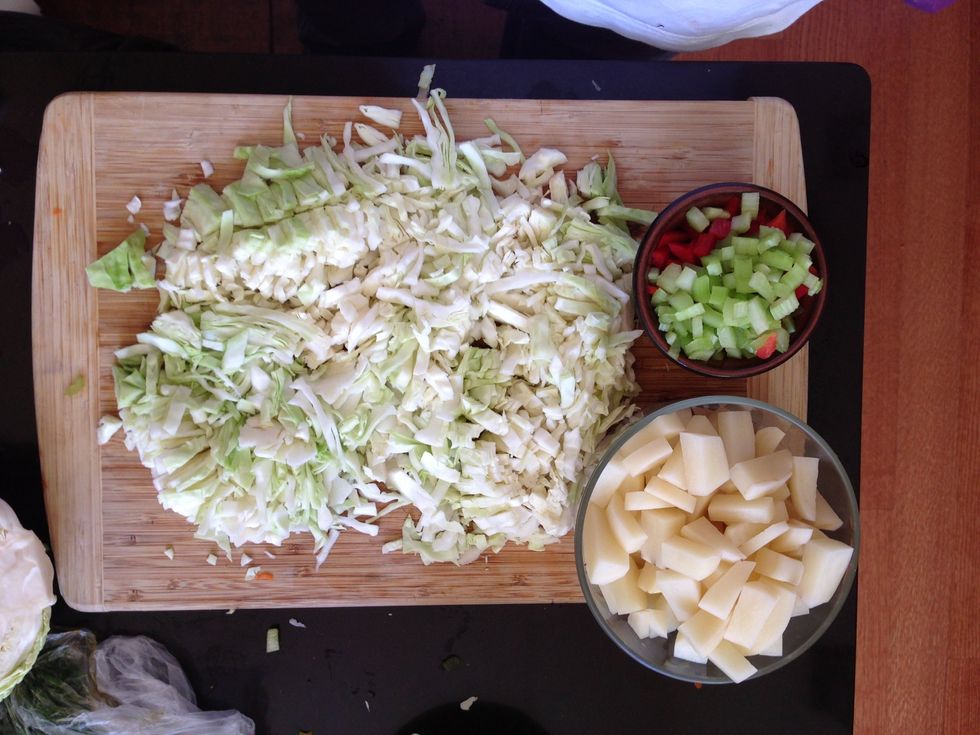 Prep your other veggies. Mince cabbage, cut up potatoes in small wedges (about an inch long) . Cut up a celery stick and half of a bell pepper into small pieces.
Your roasted veggies should look like this
Once you can pierce your beets' outer shell with ease it is time to take them out and start adding the other veggies.
Order of vegetables: 1. Potatoes, celery 2. Roasted vegetable 3. Cabbage 4. Grated beets 5. Add some ketchup Try for salt every step of the way.
3.0 Beets
4.0 Potato
2.0 Carrot
1/2 Cabbage
1.0 Bell pepper
1.0 Tomato
1.0 Onion
1.0 Celery
2.0pch Garlic
1/4bnch Dill
1/2bnch Cilantro