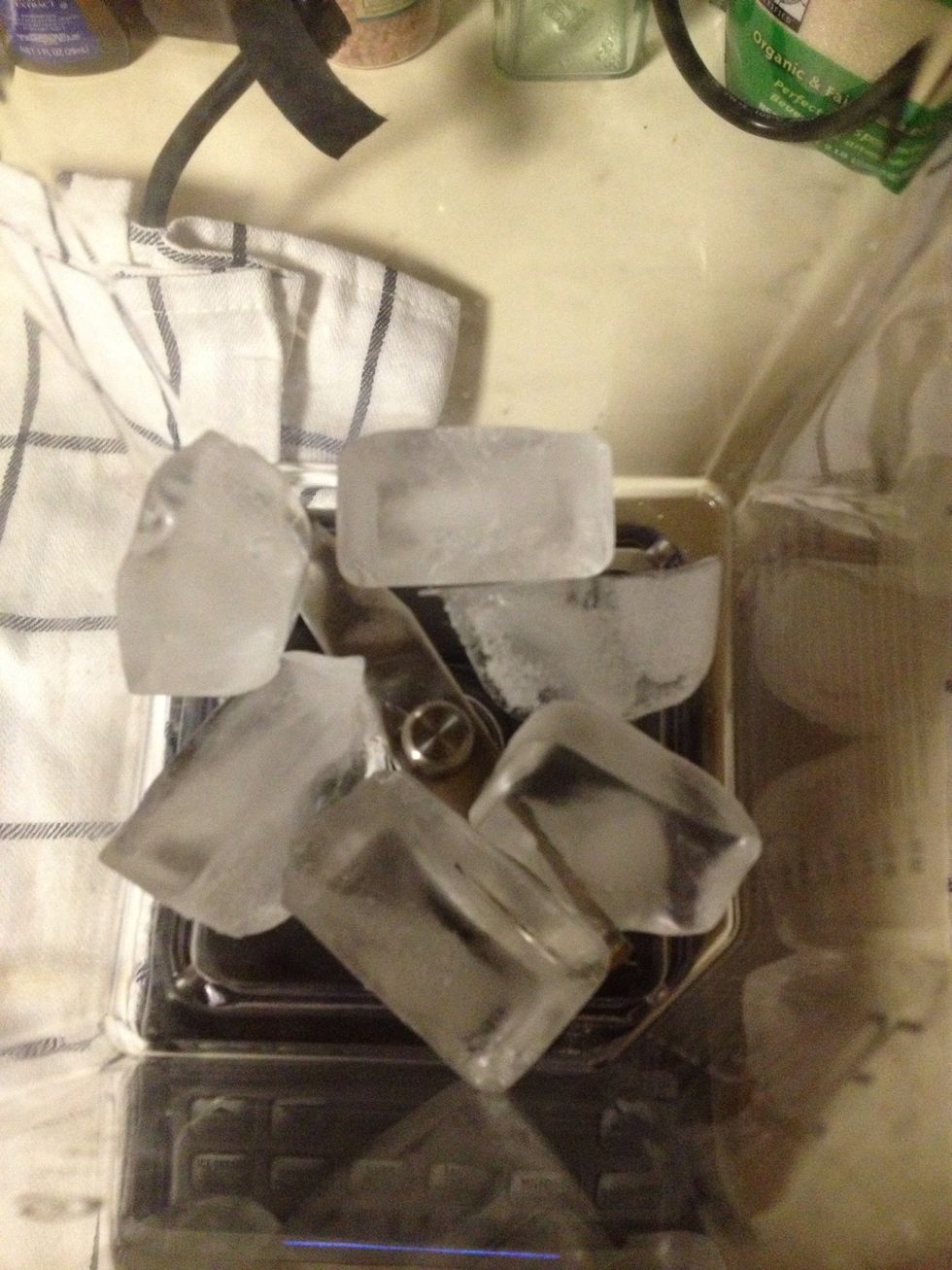 Plop some ice cubes into your blender jar. I used 7 of them.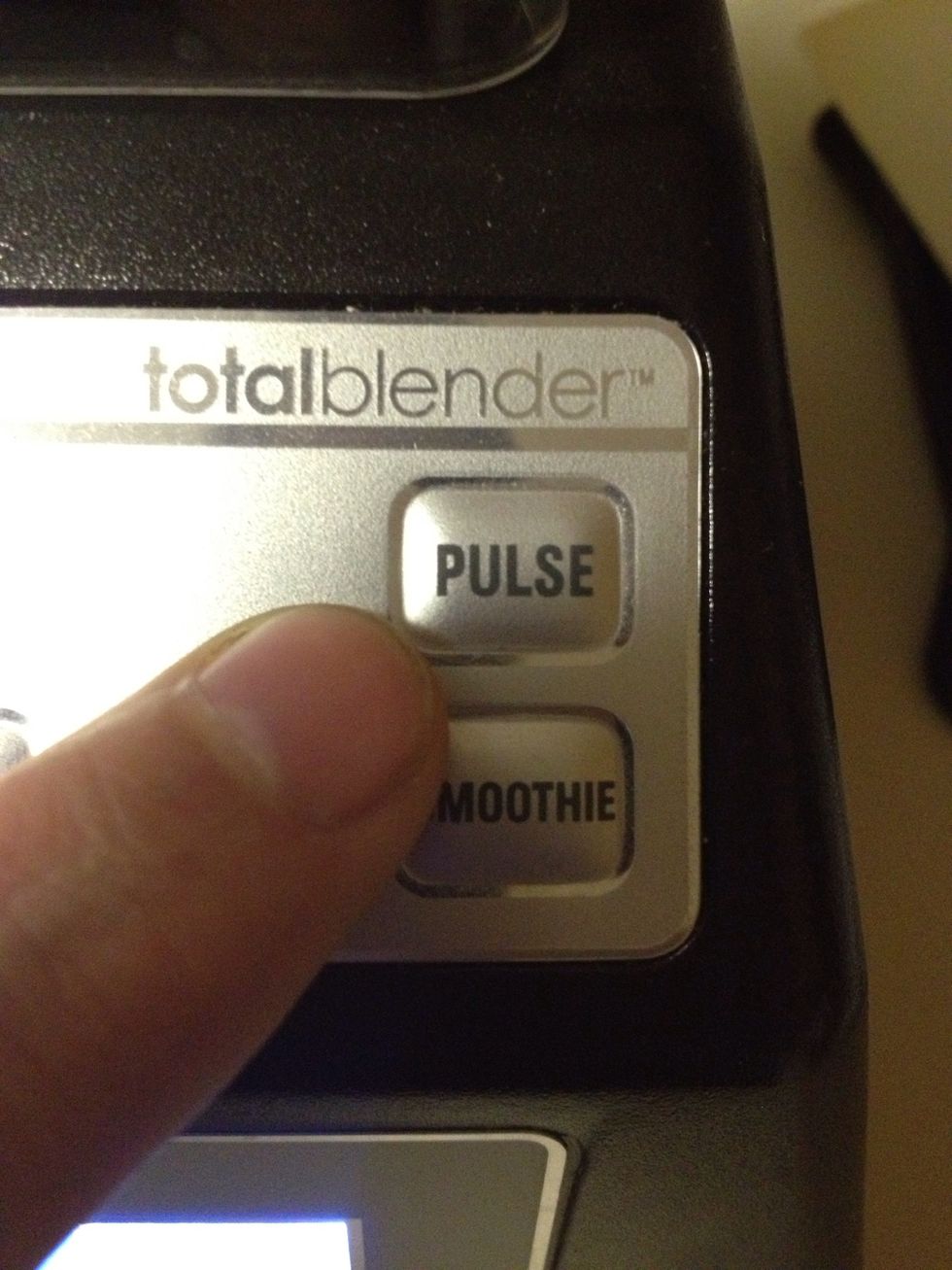 Pulse your cubes to break them up a bit.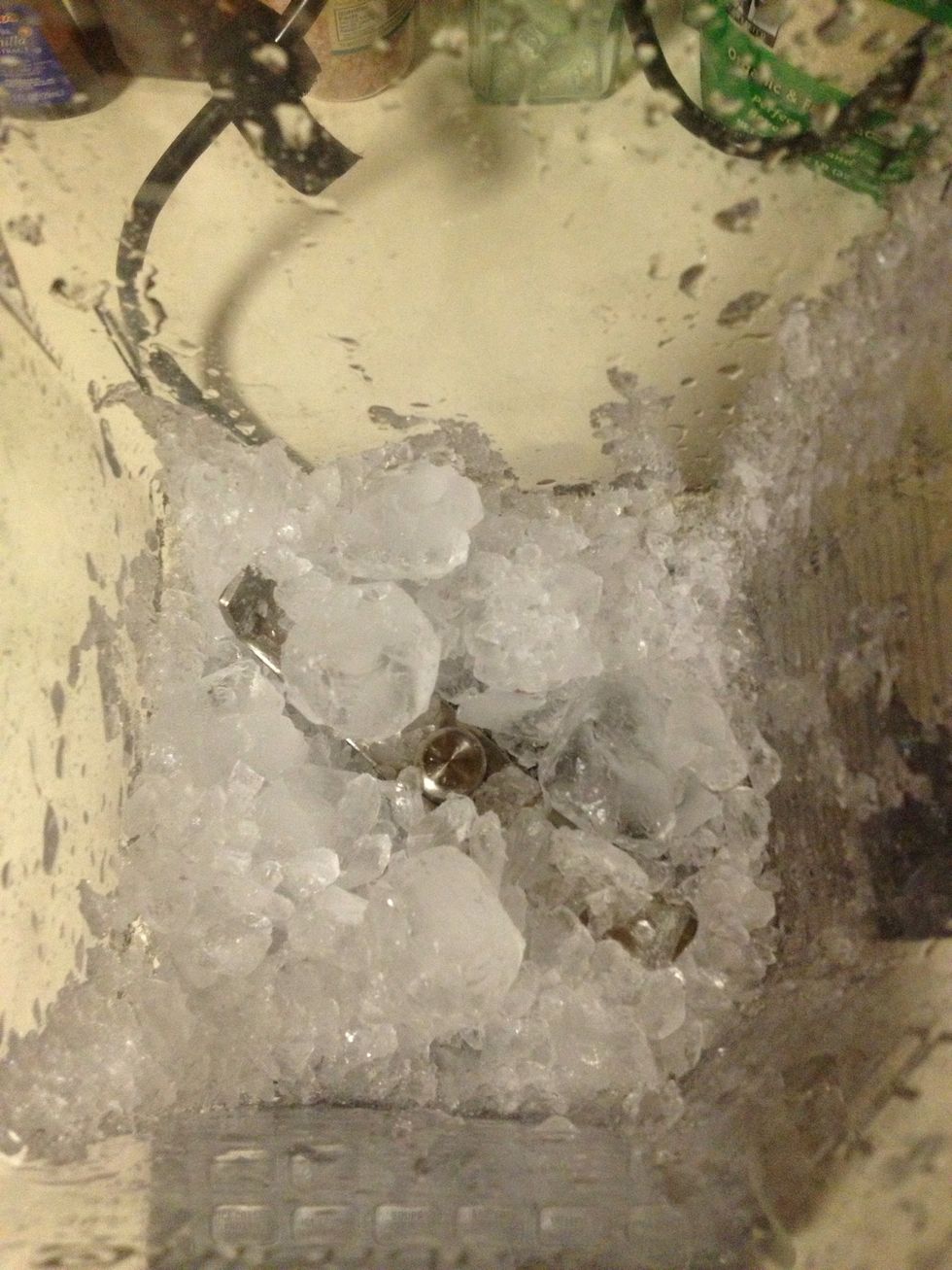 That's better. It should be about a cup's worth.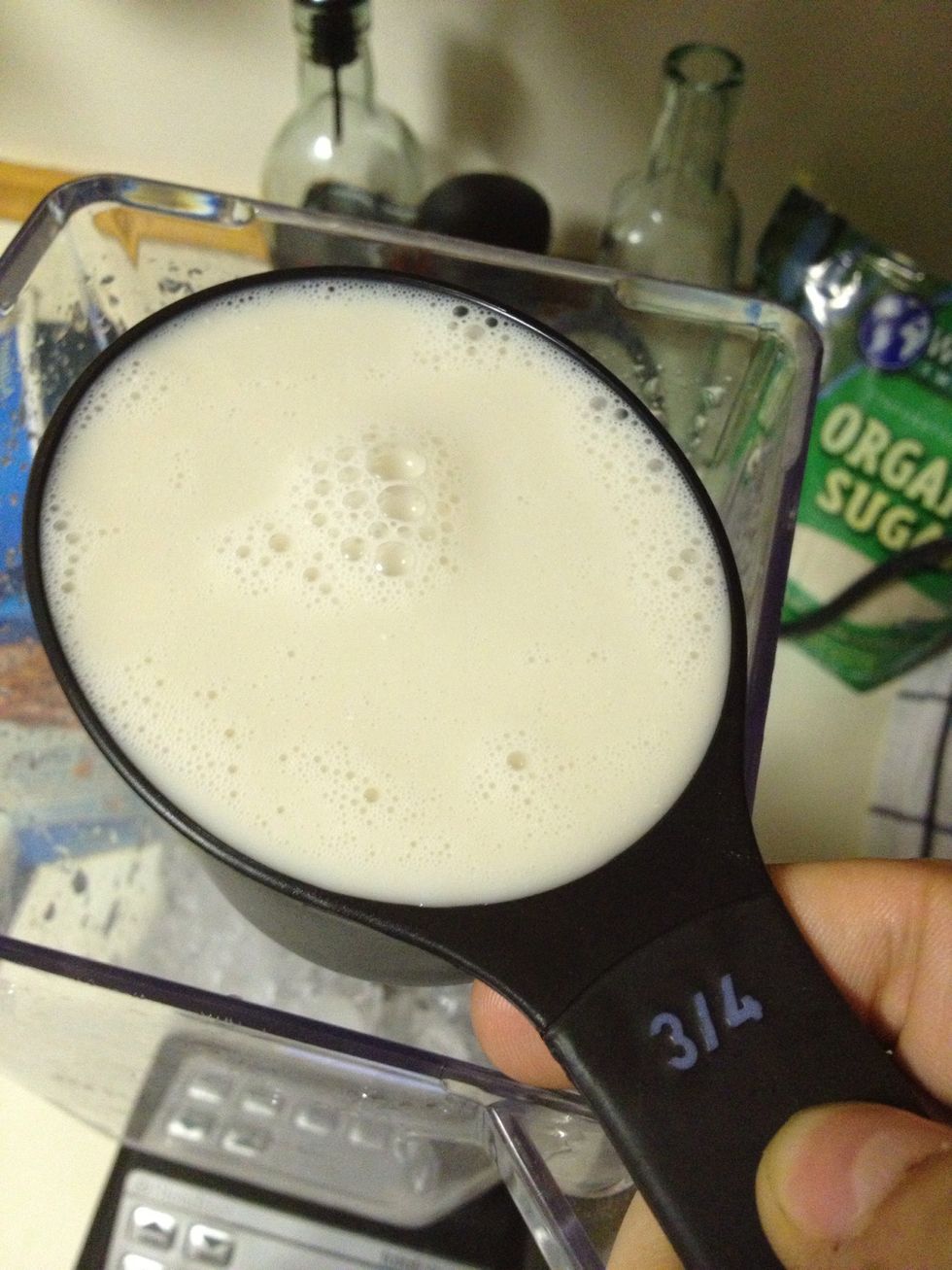 Add your almond milk to the jar.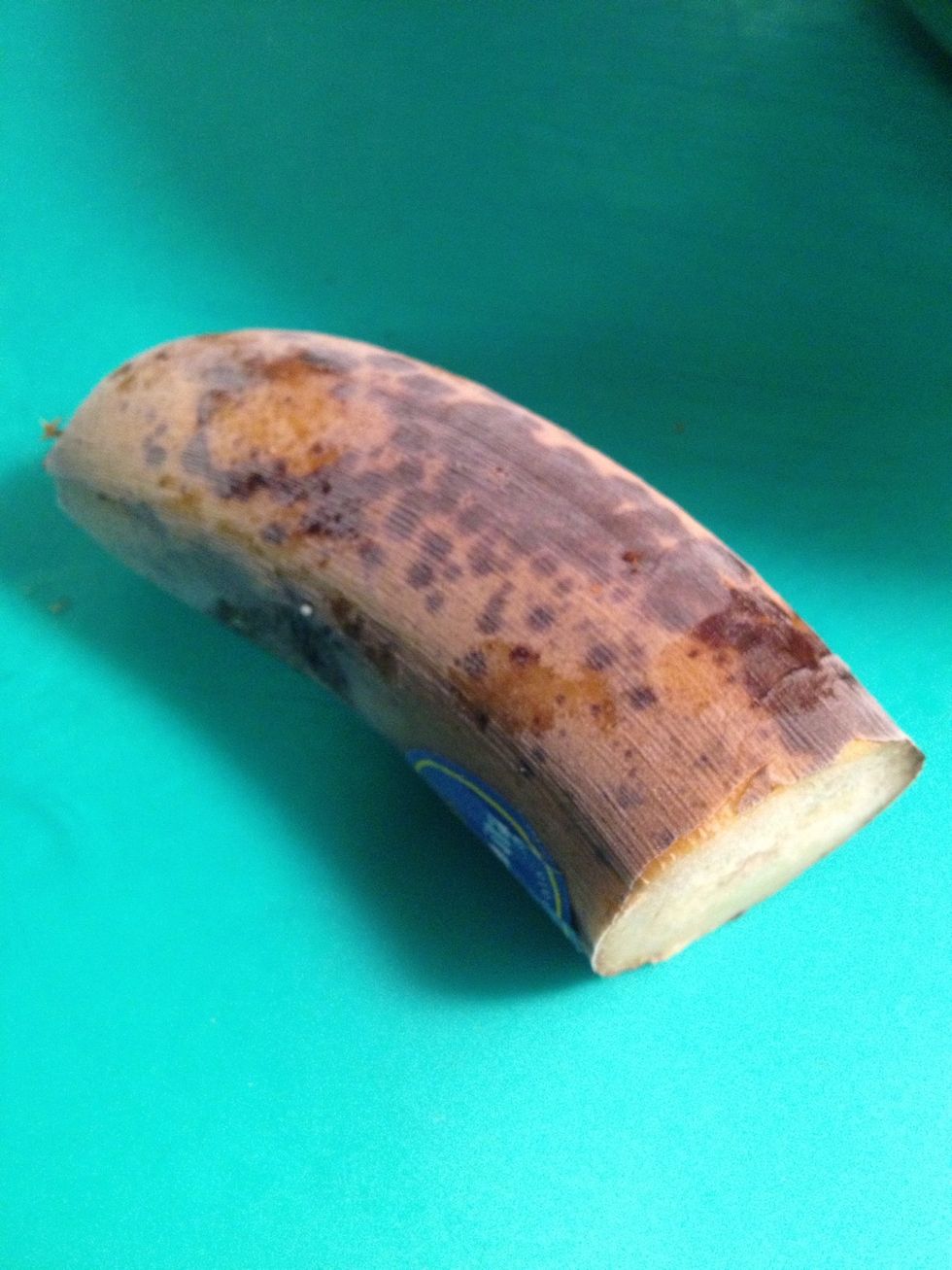 Cut a frozen banana in half.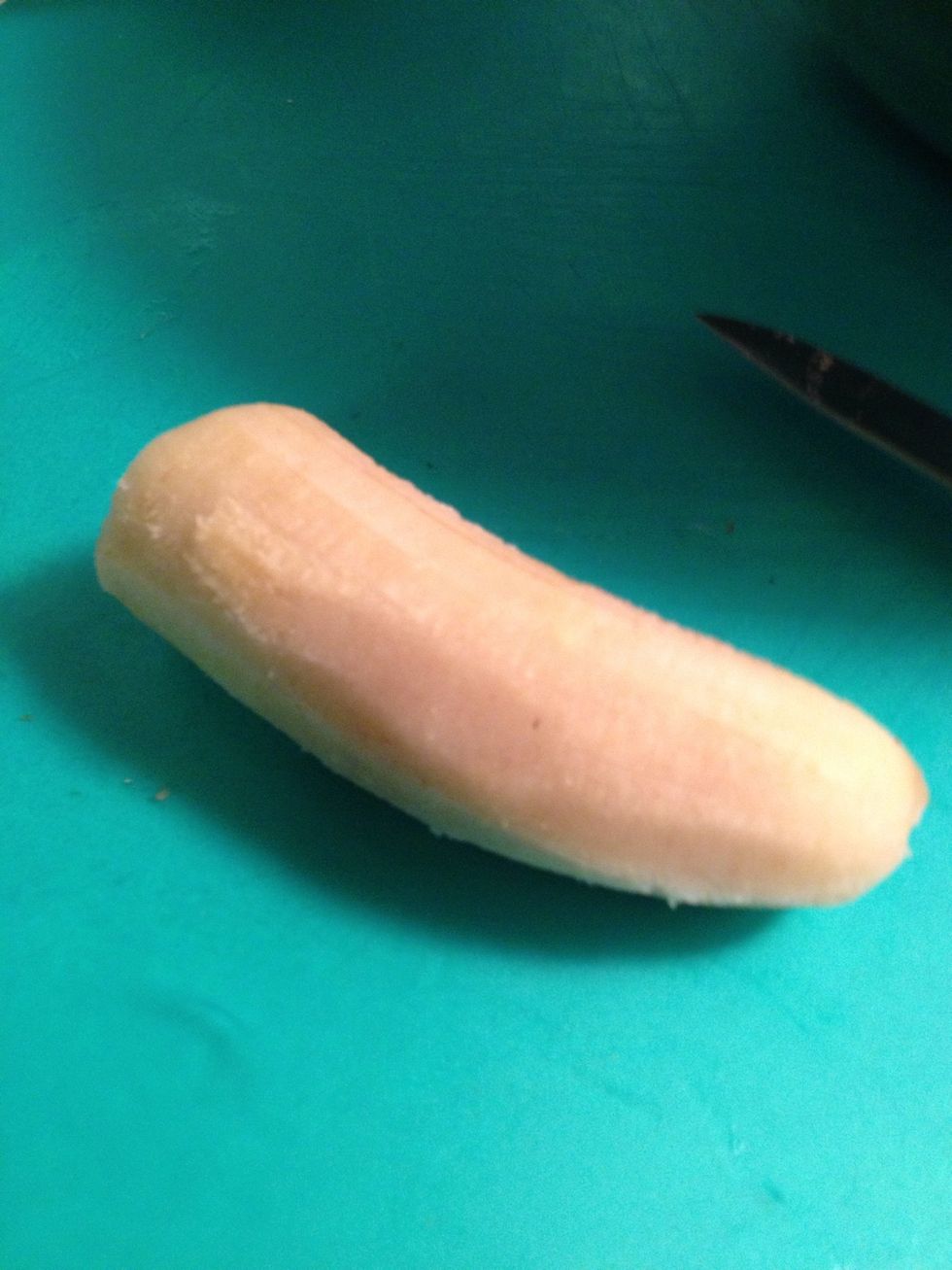 Peel it and plop it into the jar.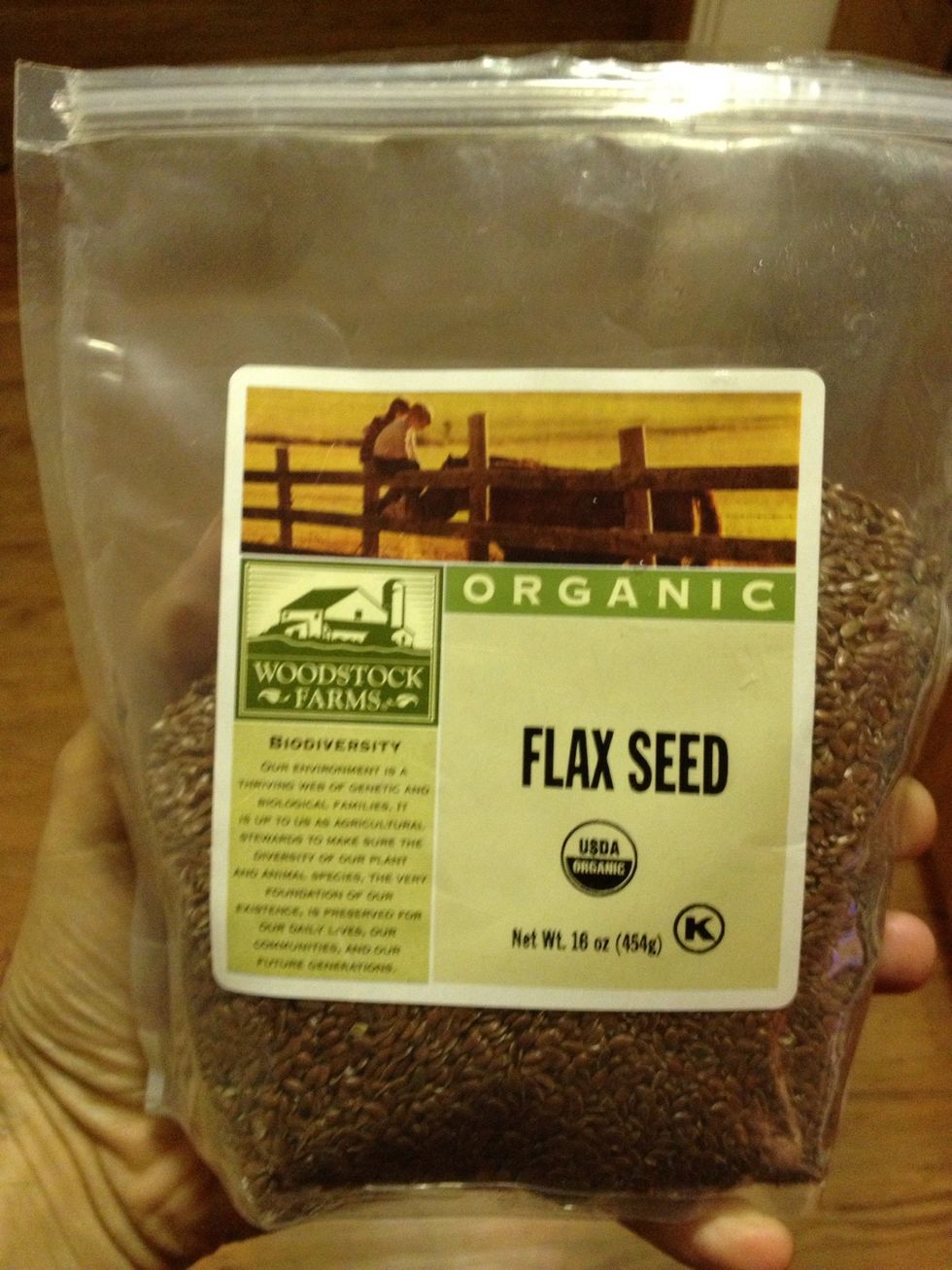 Grab your flax seeds.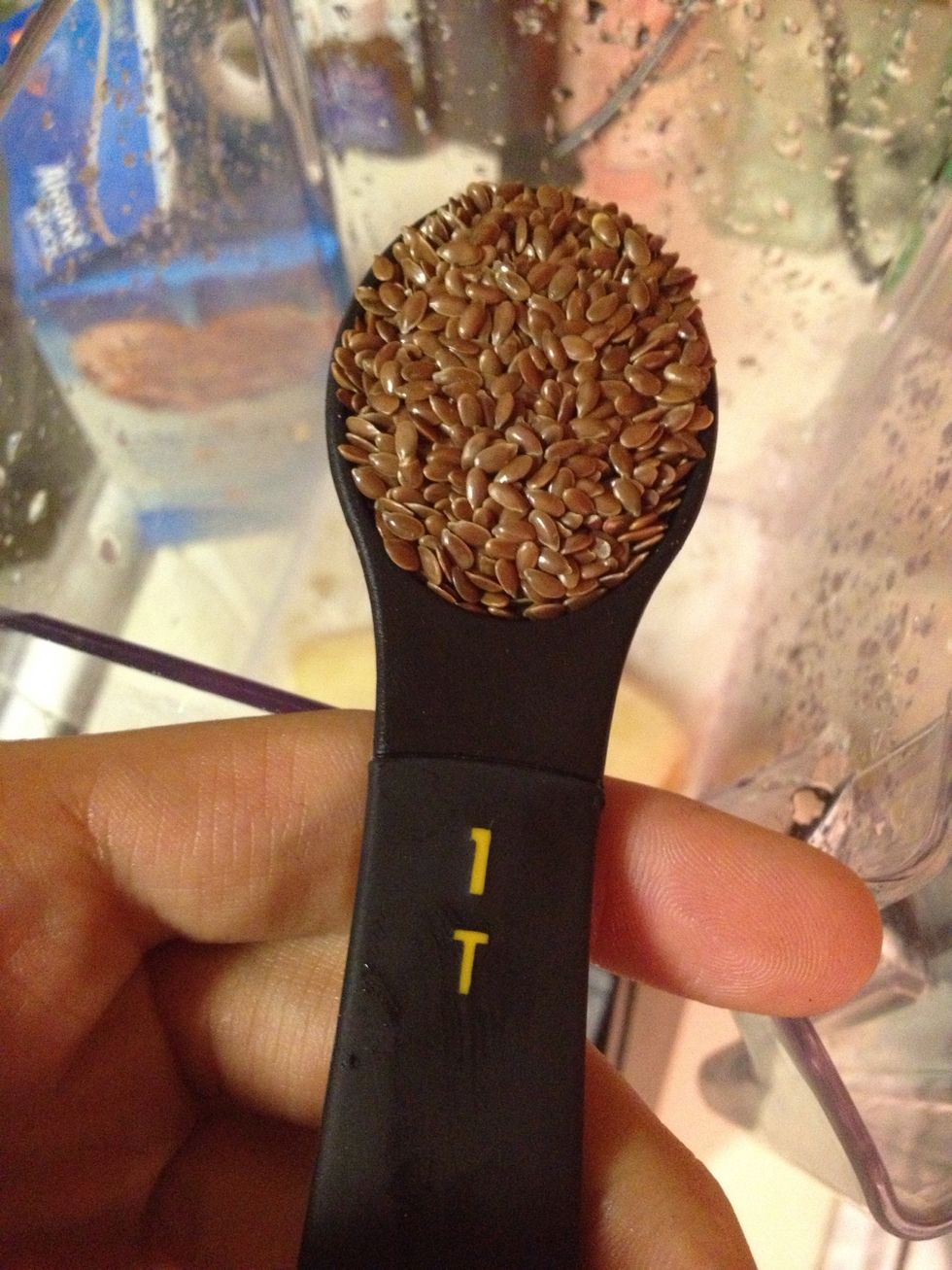 Add 1 Tablespoon. If your blender isn't able to grind these seeds up, you may want to grind them up beforehand. Whole seeds will get a free ride through us & we'll reap no nutrition from them.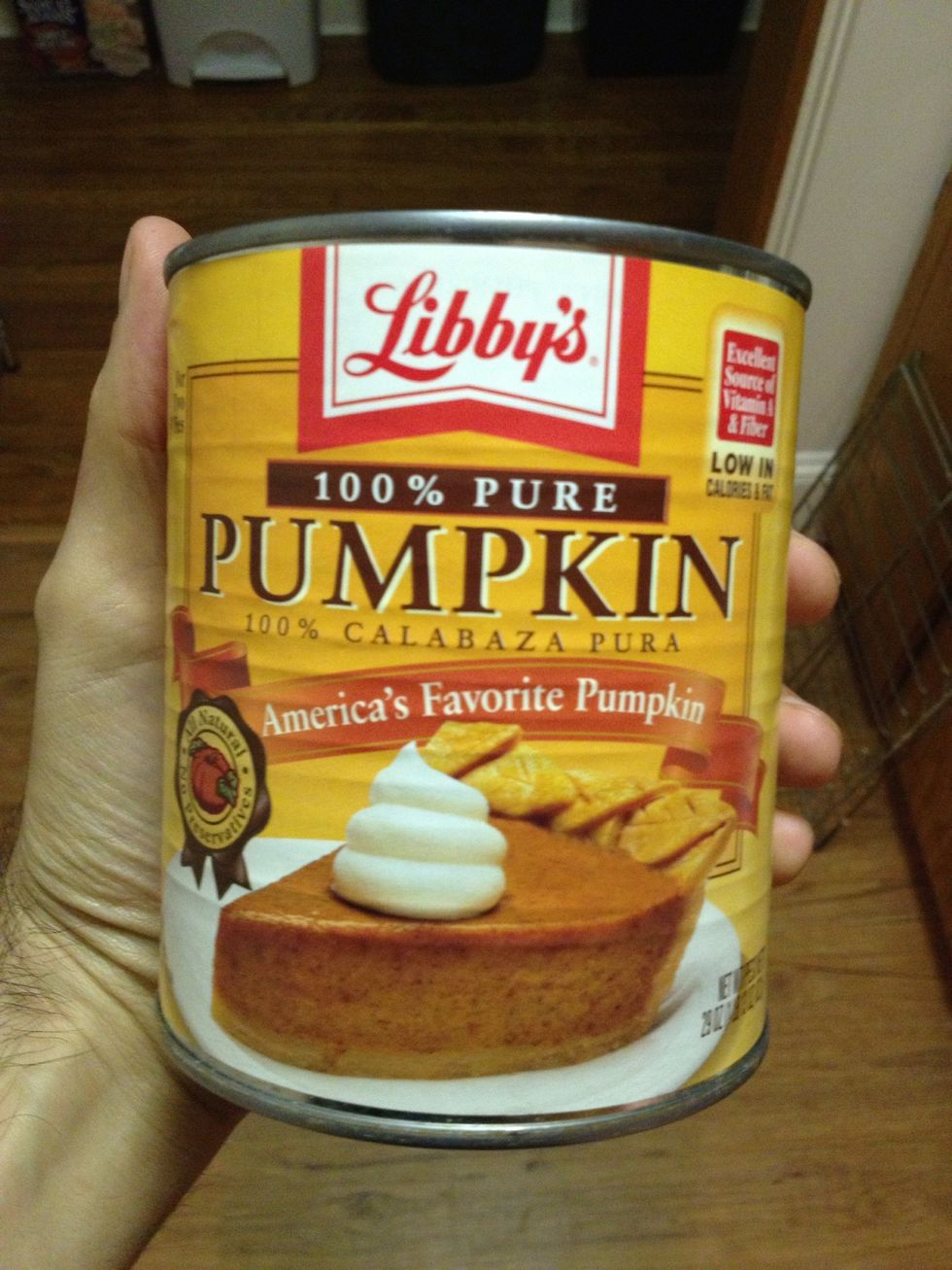 Get your Pumpkin. I used canned because it's just easier for me, but you can use fresh pumpkin if you wish. REMEMBER: Make sure it's 100% Pumpkin and NOT Pumpkin Pie Mix.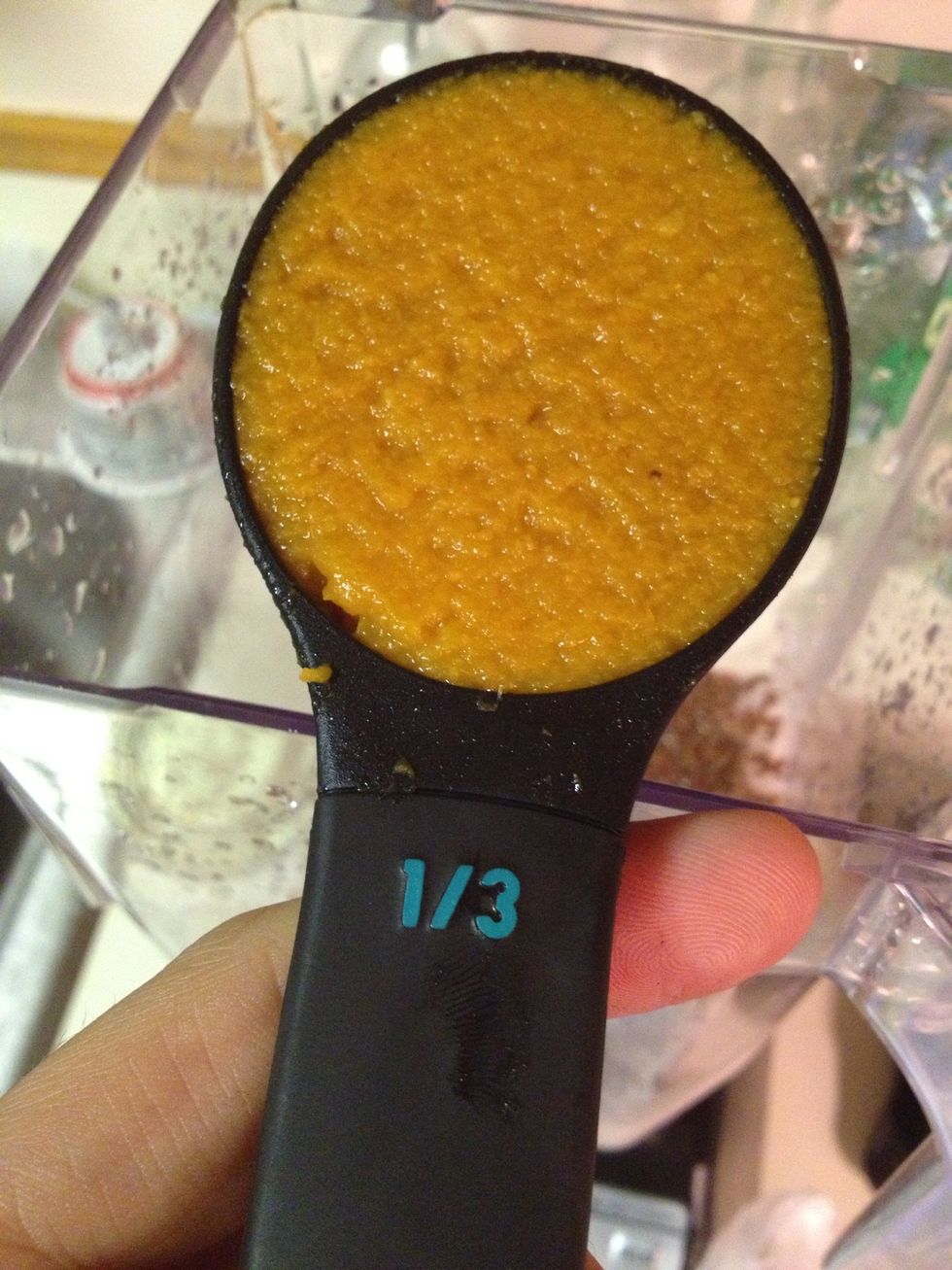 Add 1/3 of a cup to the jar.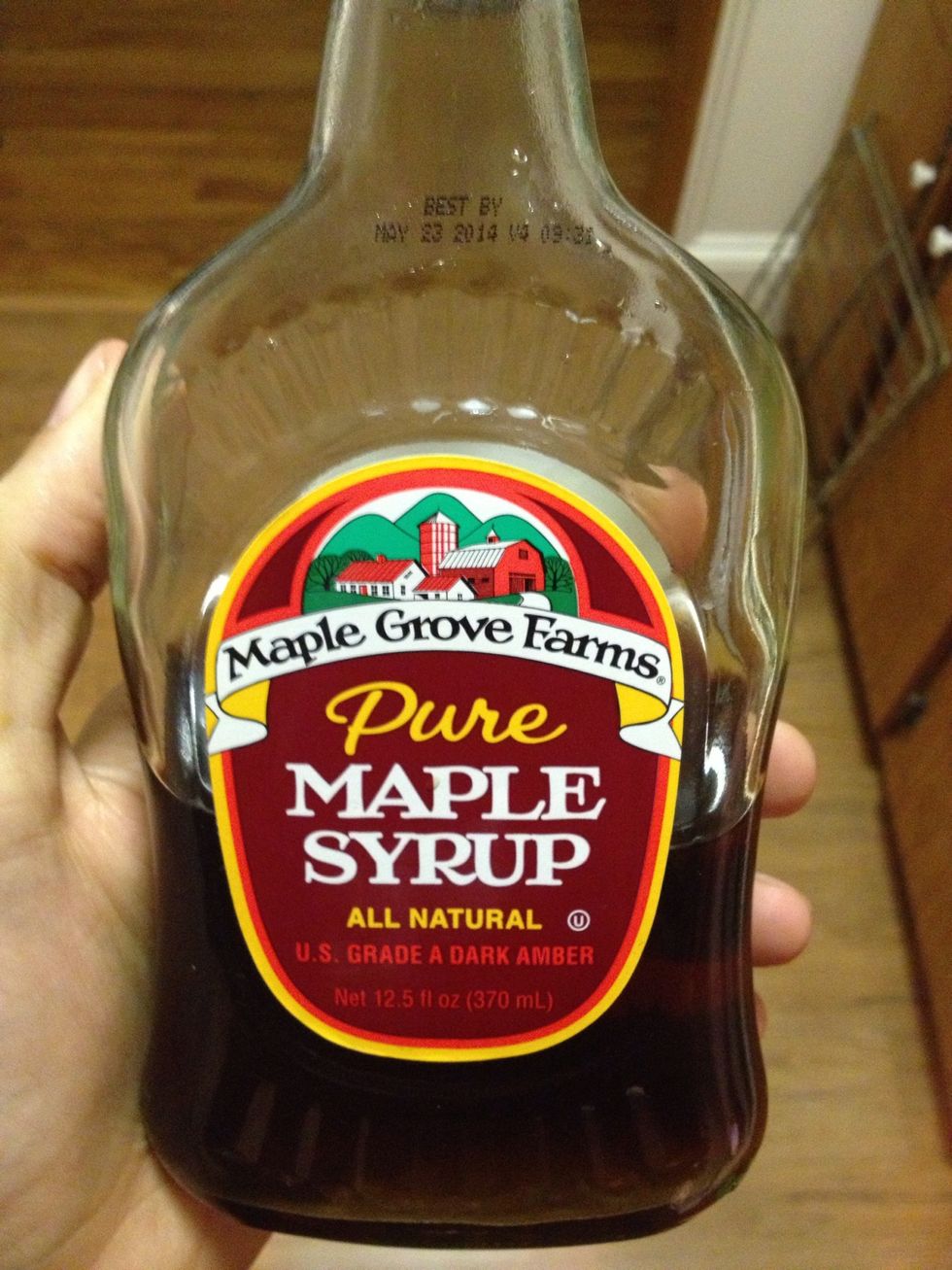 Get your Maple Syrup. Don't use imitation syrup. We want the natural flavor of maple to shine through with the pumpkin. You'll really be able to tell the difference.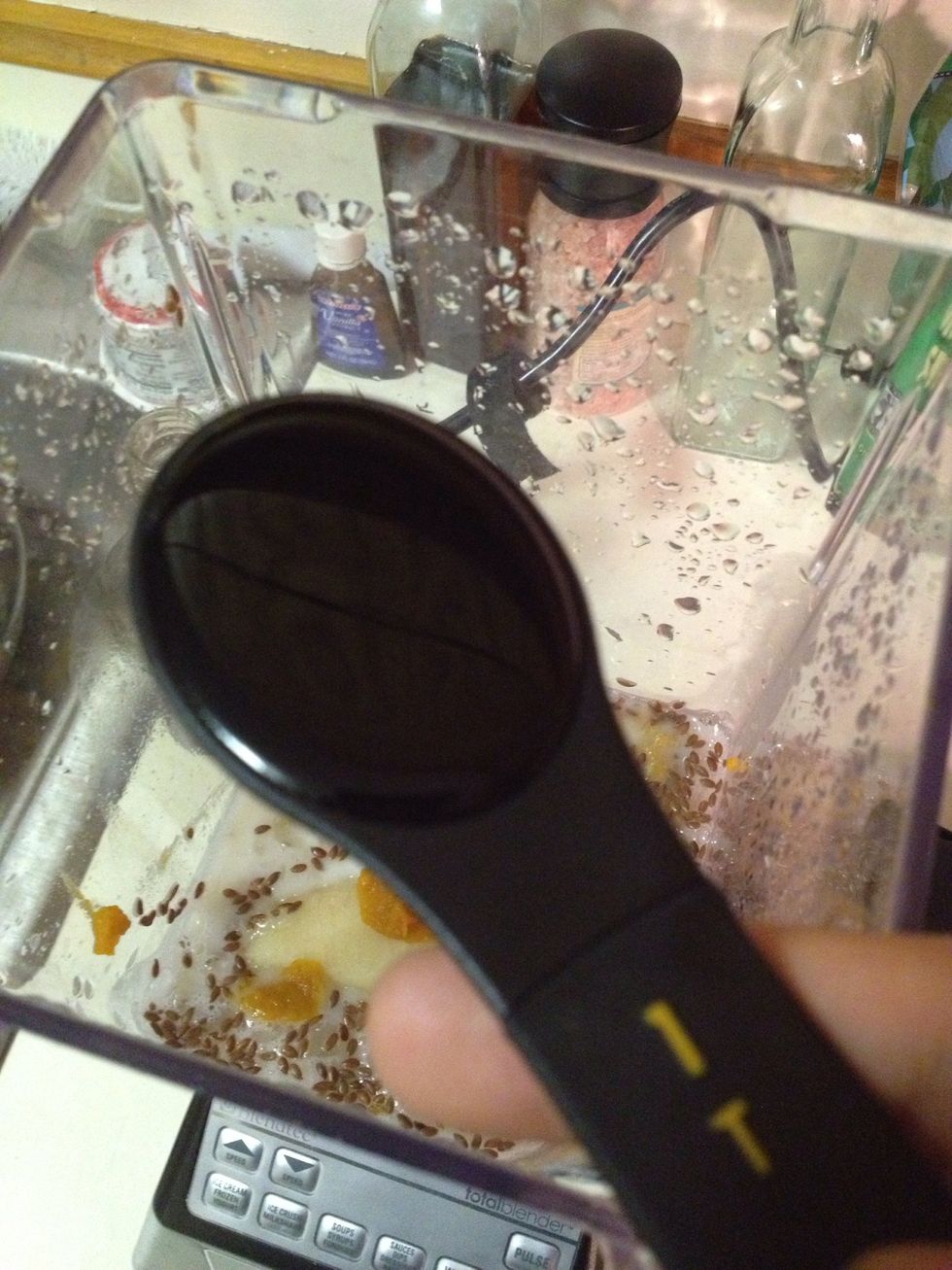 Add 1 Tablespoon to the jar.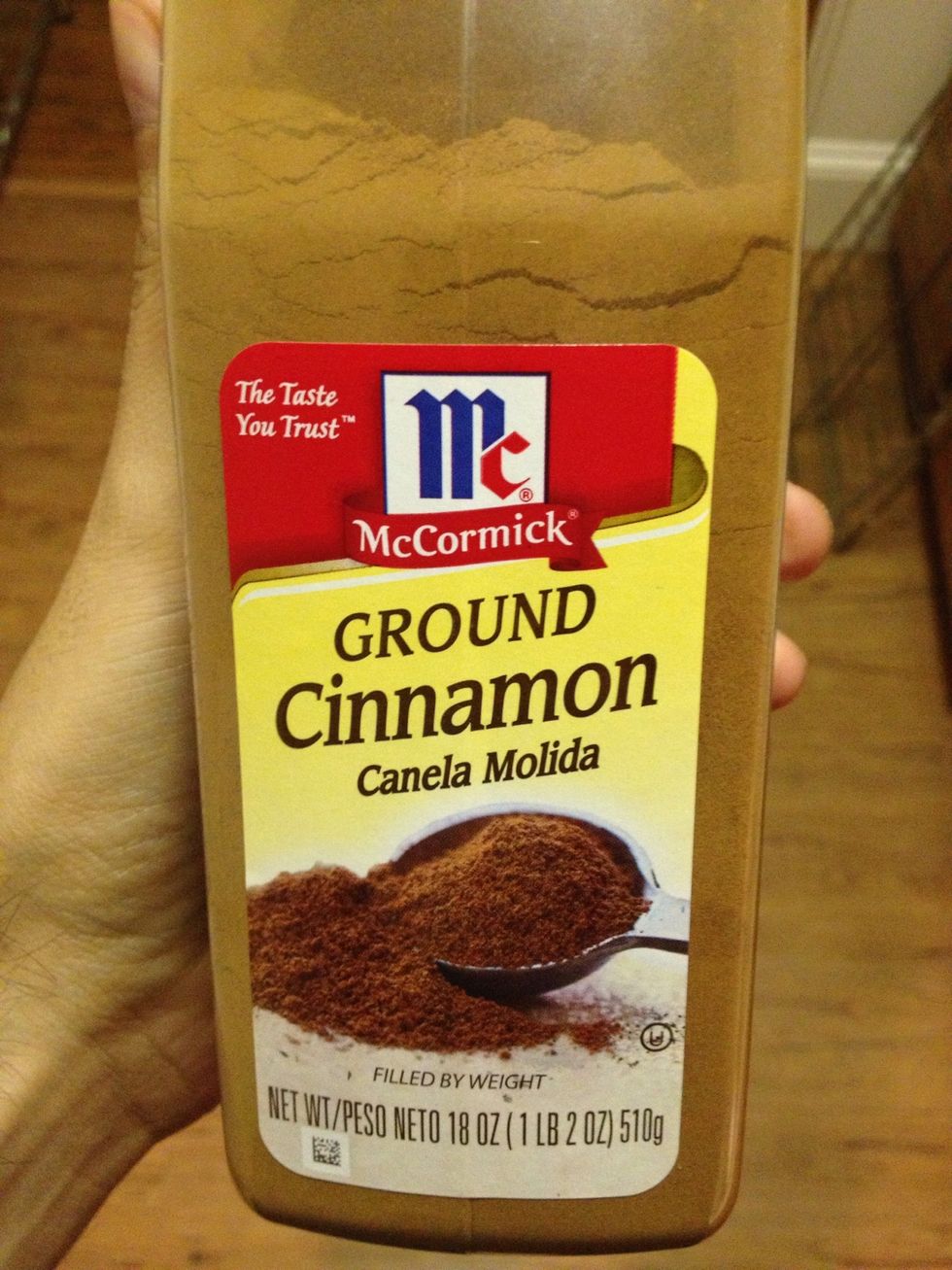 Measure out your spices. 1/4 Teaspoon each of Cinnamon...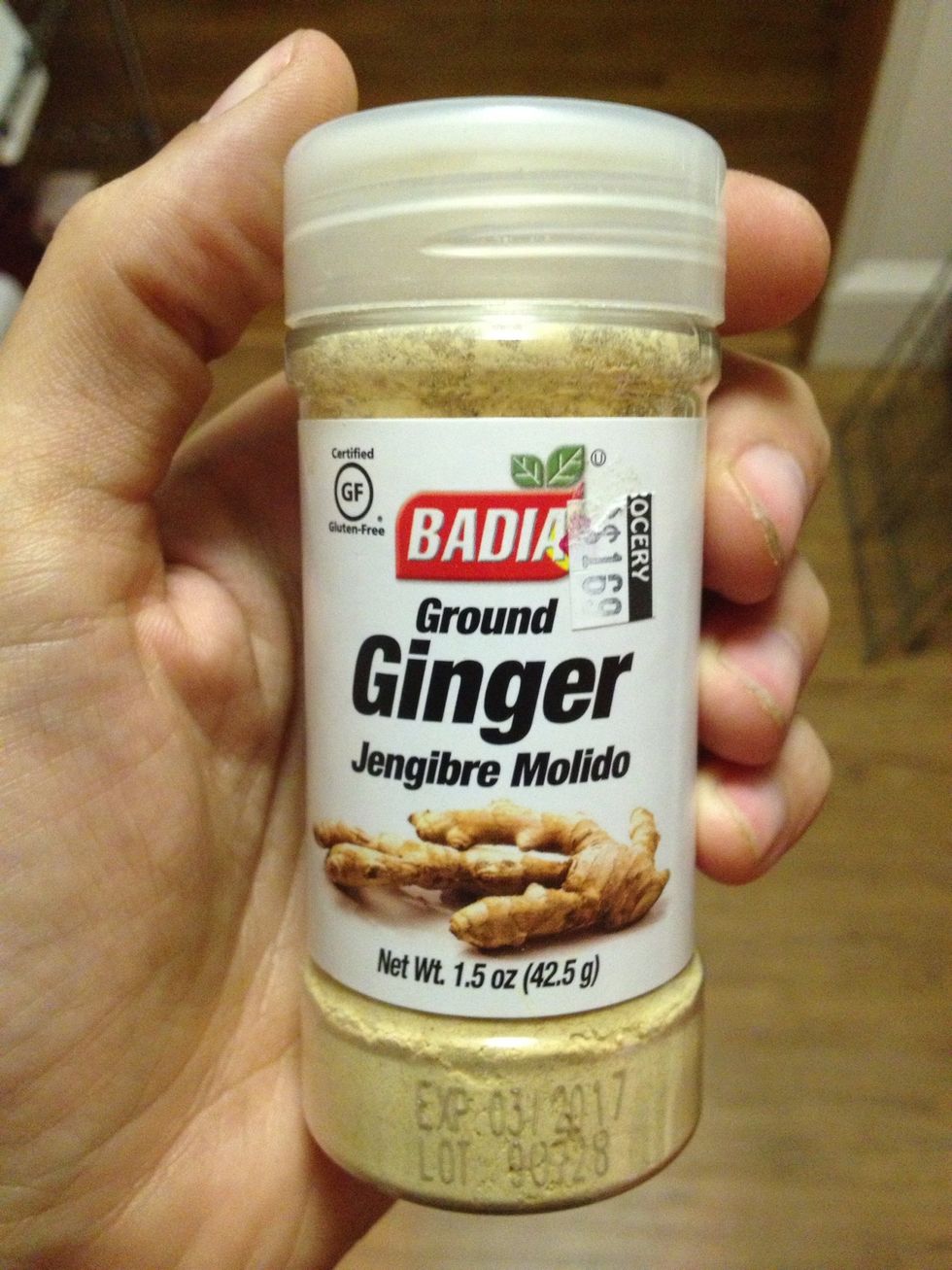 Ginger...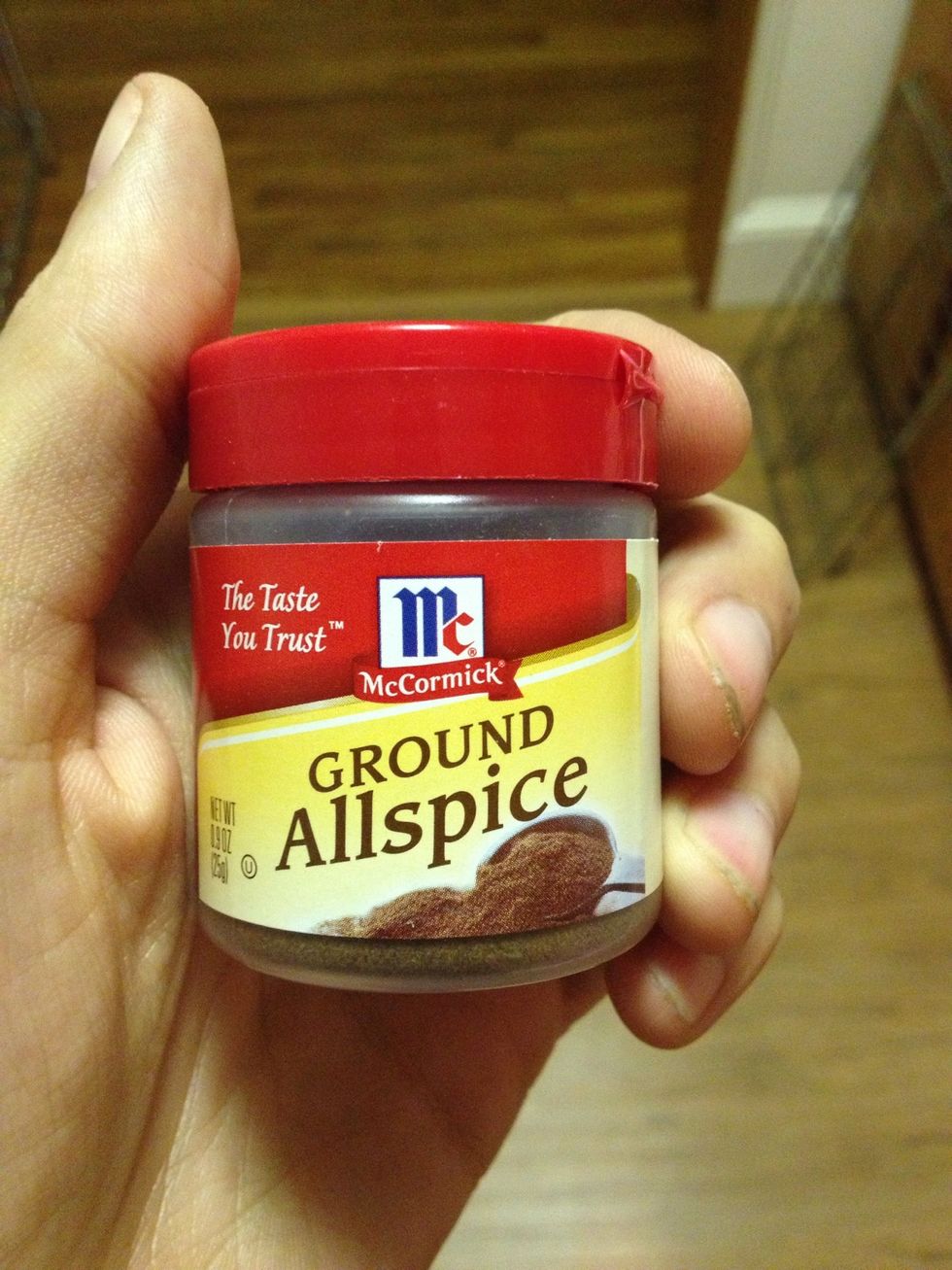 Allspice and Nutmeg. I ran out of Nutmeg myself. 😔 So I used more Cinnamon to help compensate. 😊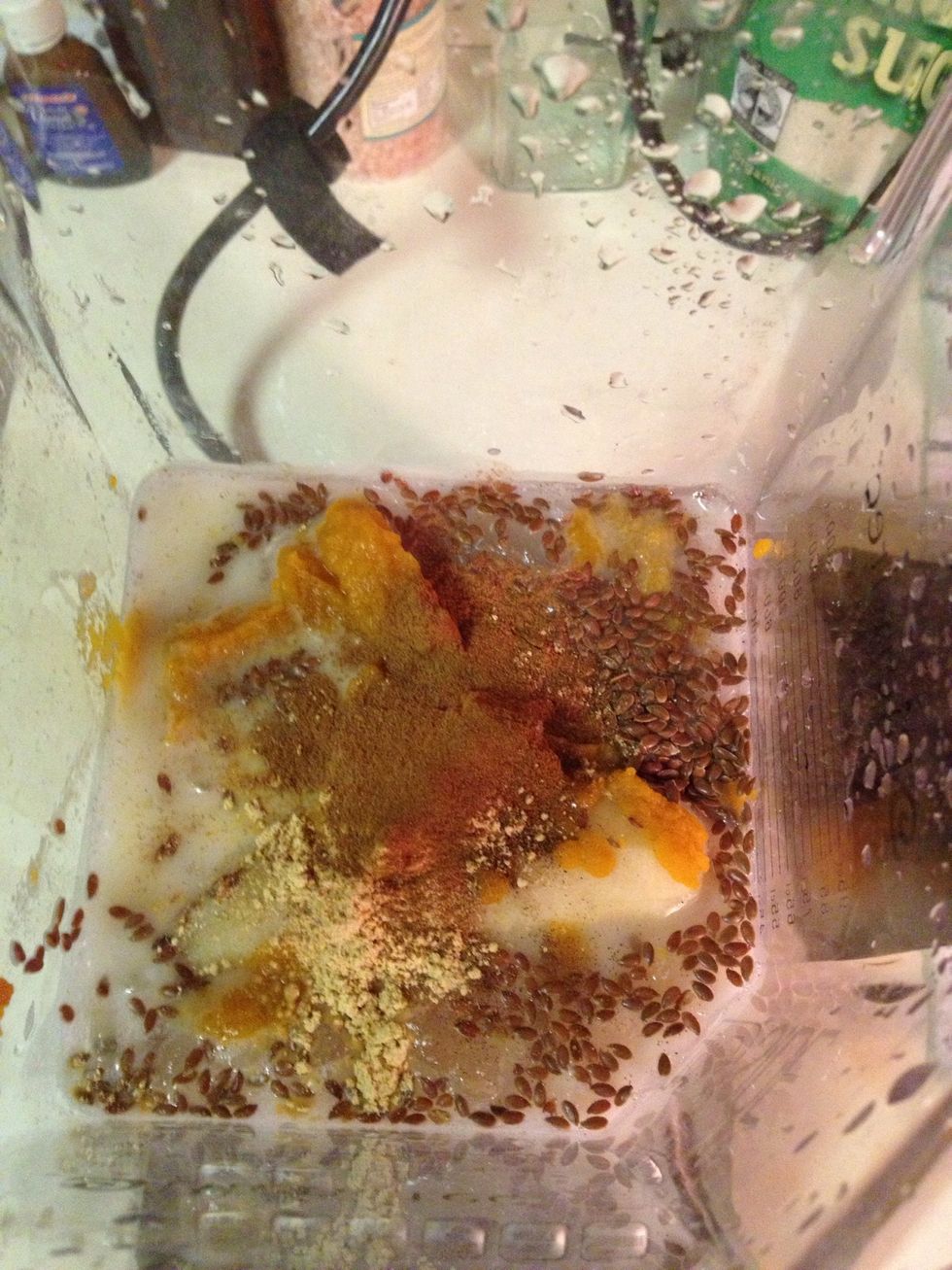 All ingredients are in the jar.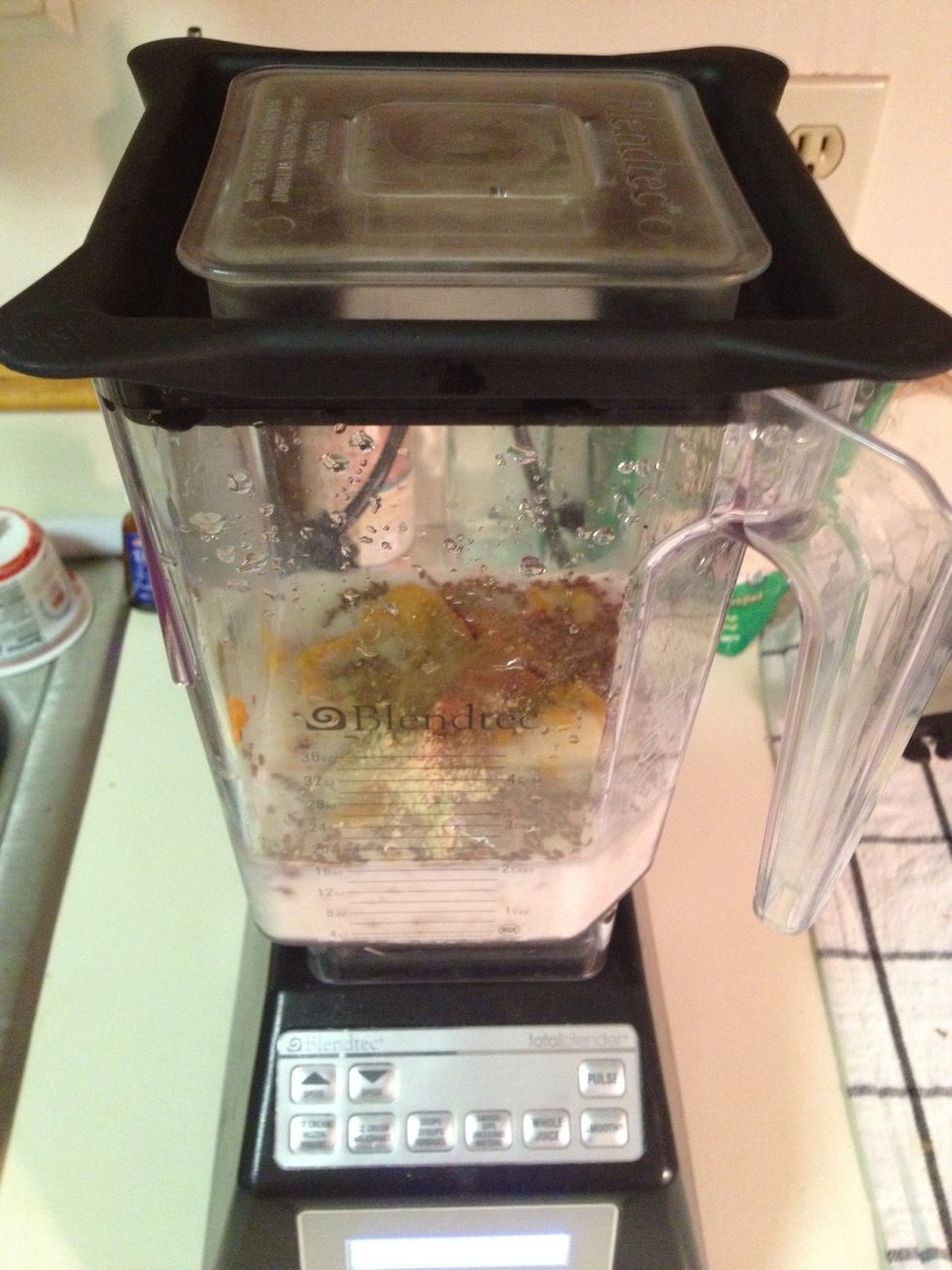 Lid on, all set to blend.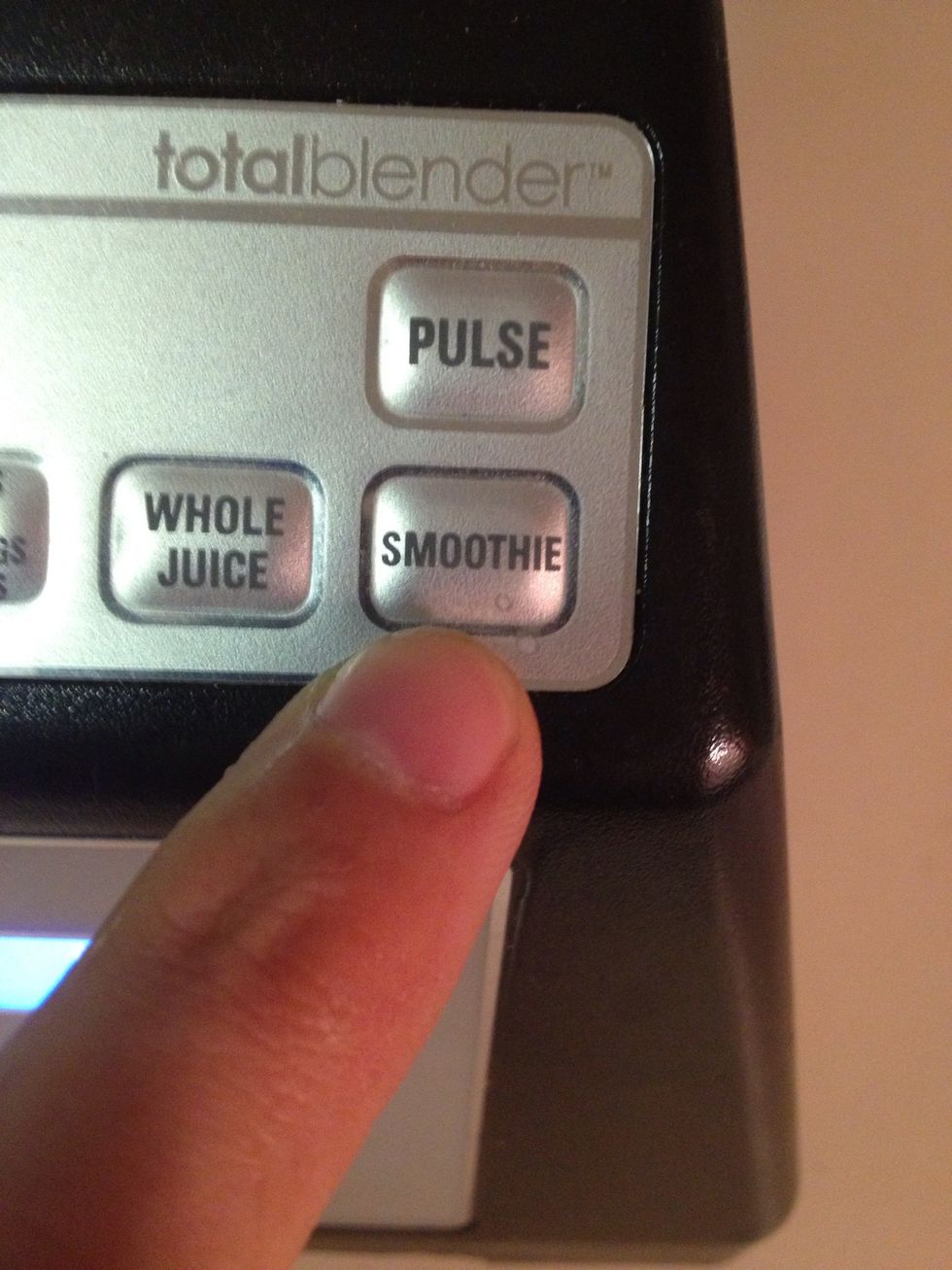 On my blender I hit SMOOTHIE and it does all the work for me. You might need to turn on your blender on low speed and bring it up to max.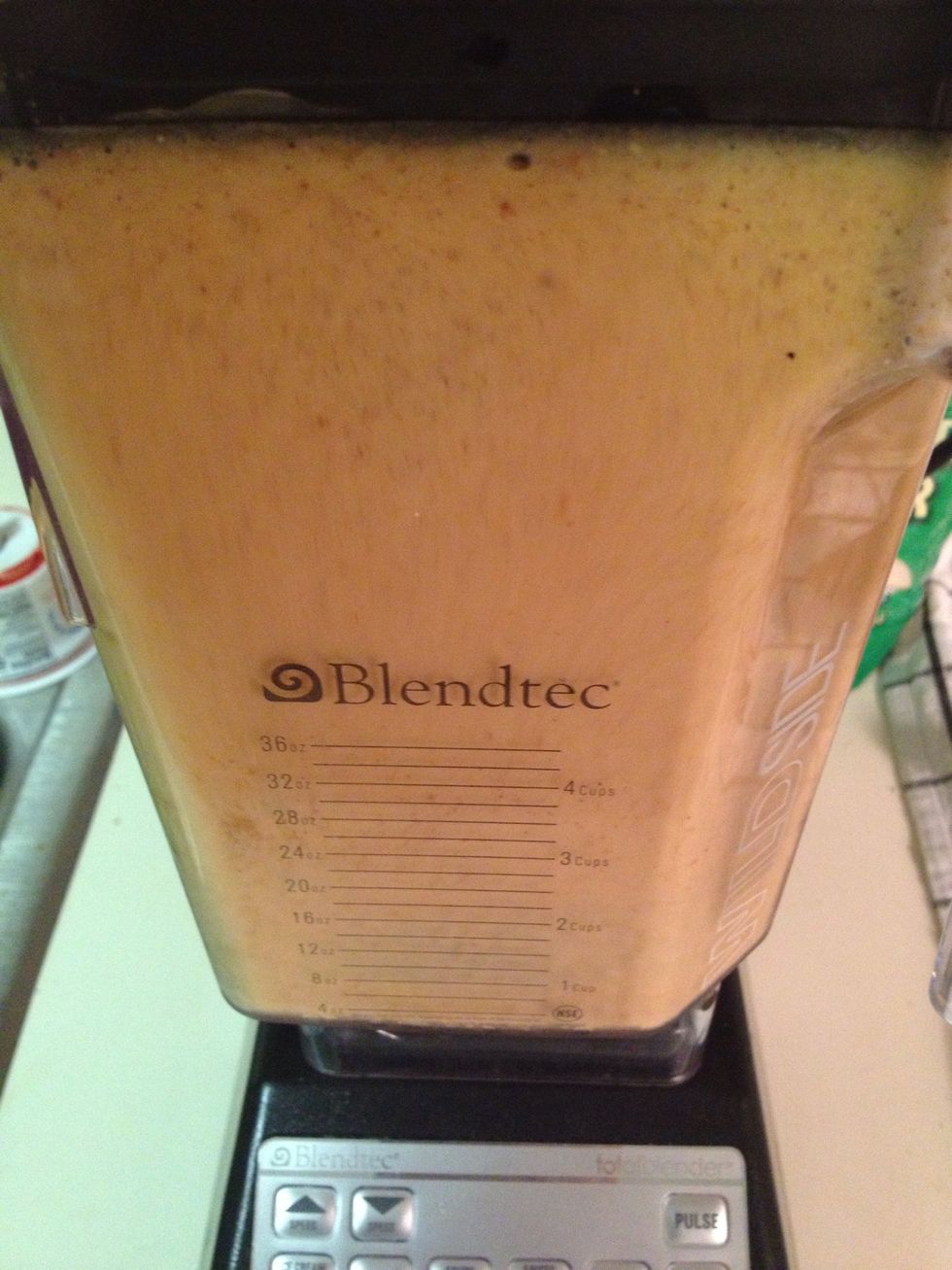 It should look like this.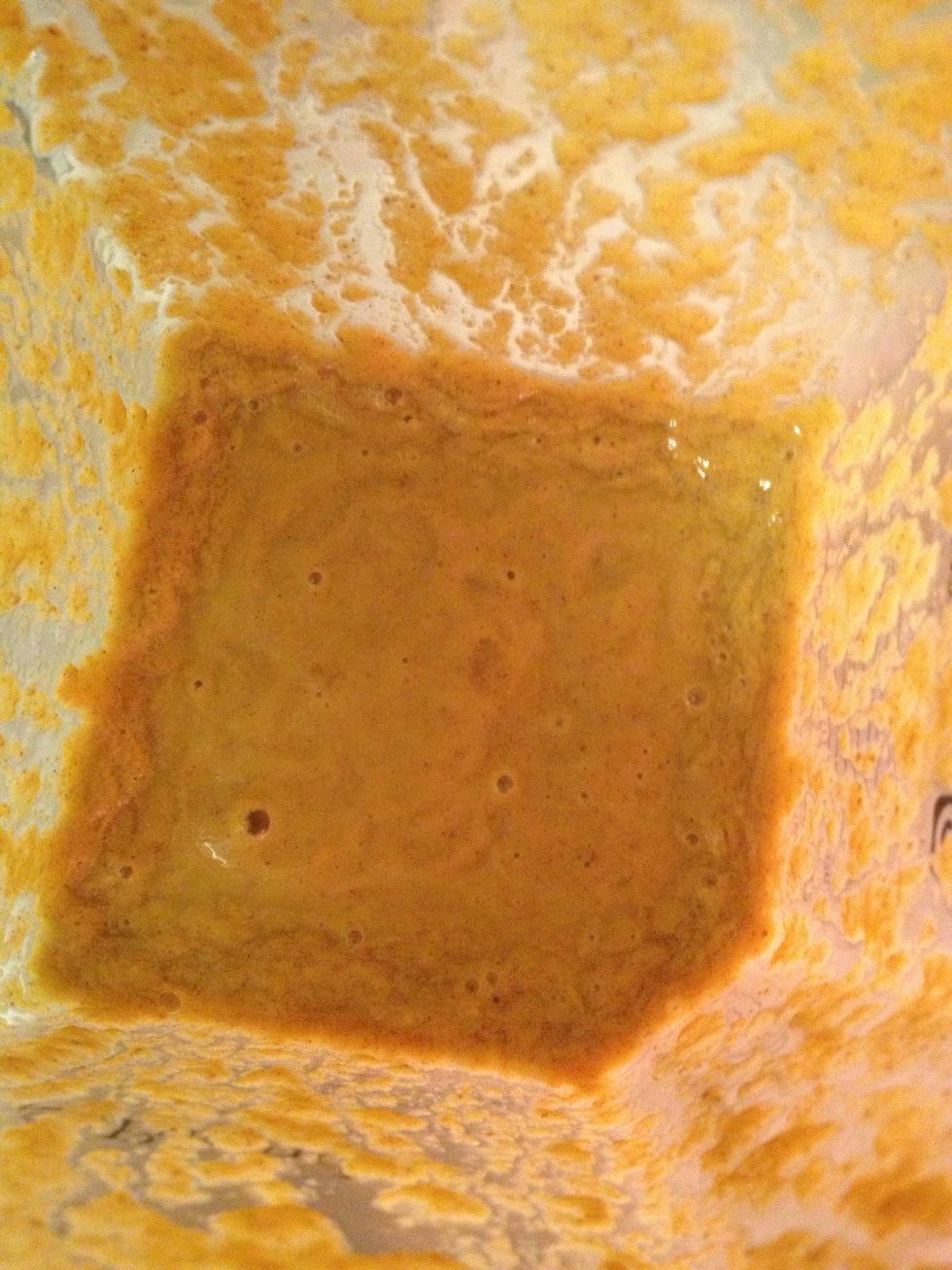 And this.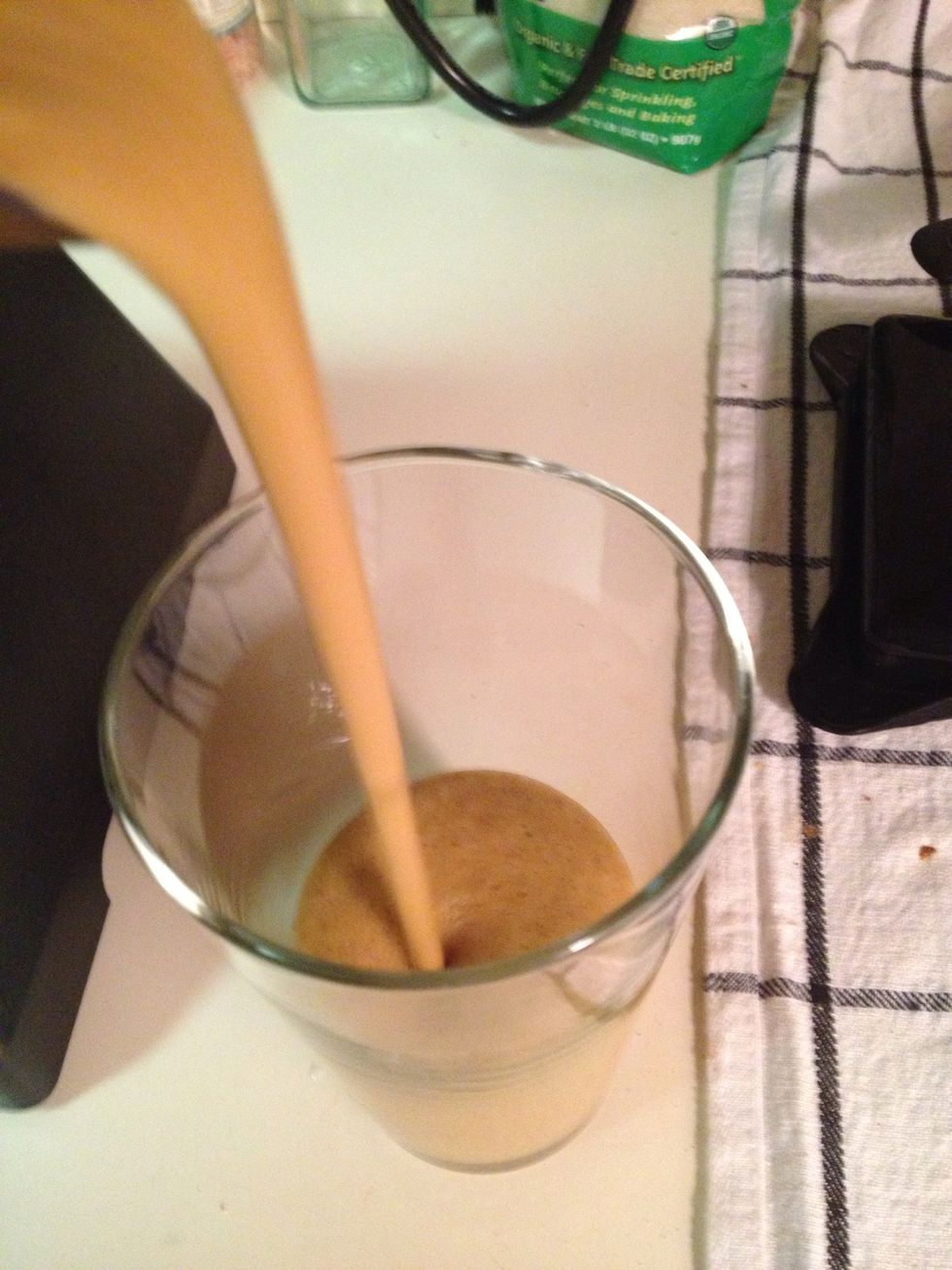 Pour it into a Pint glass.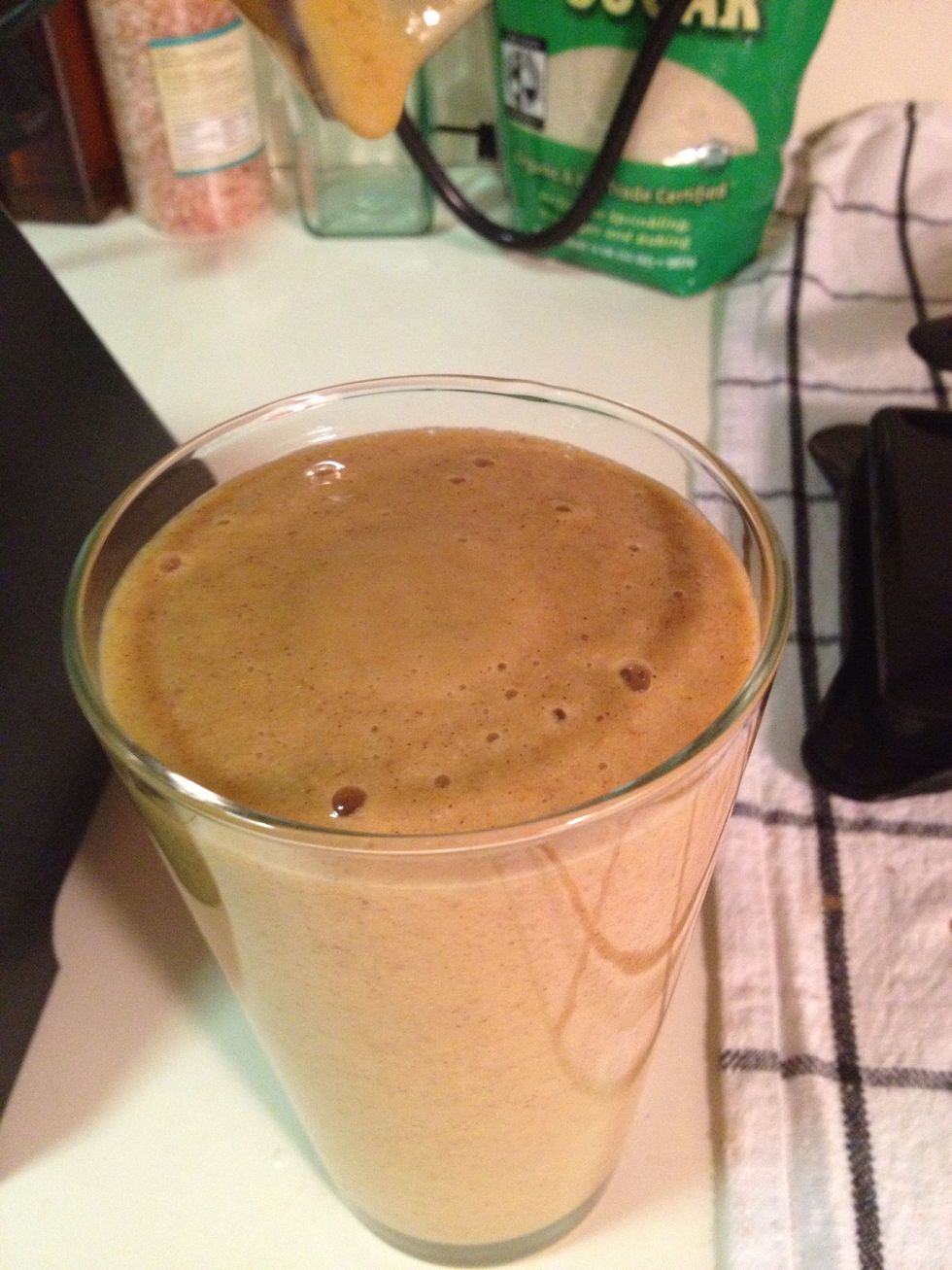 Look at that yumminess.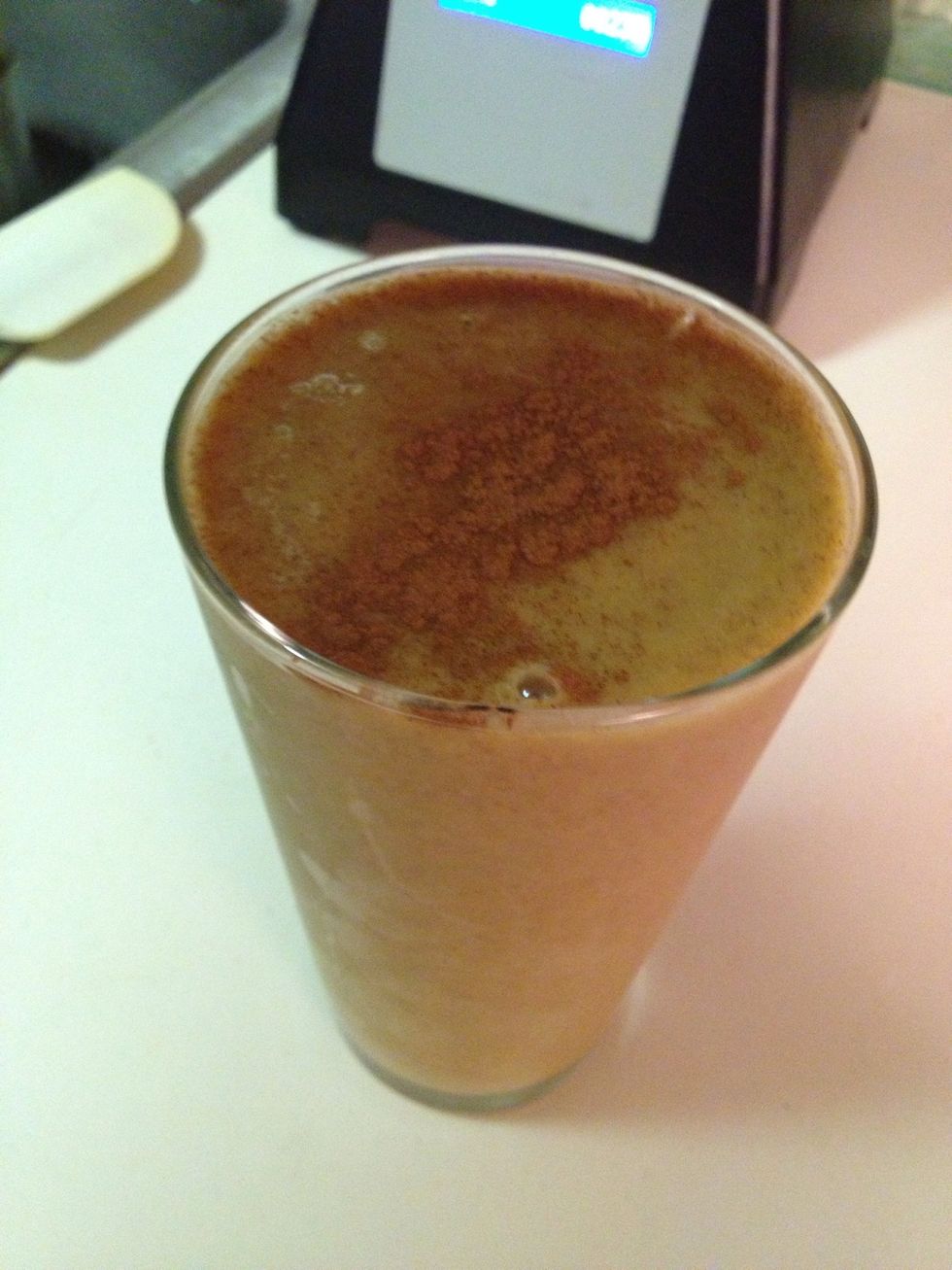 For a nice added touch, sprinkle some cinnamon on top, and enjoy! You'll be amazed at how aromatic this drink is.
1.0c Crushed Ice
3/4c Almond Milk
1/2 Frozen Banana
1.0Tbsp Flax Seed
1/3c Pumpkin Purée
1.0Tbsp Maple Syrup
1/4tsp Cinnamon
1/4tsp Nutmeg
1/4tsp Ginger
1/4tsp Allspice
Joe Moynihan
Cooking and assembling new recipes is a hobby of mine. I love food and I love sharing that passion with others. Stay tuned for lots more guides.