How to make a vegan pizza
I made up with this recipe as i was going along out of what I had in my kitchen.
9
Preheat the oven to 200 degrees celsius\392 degrees fahenheit.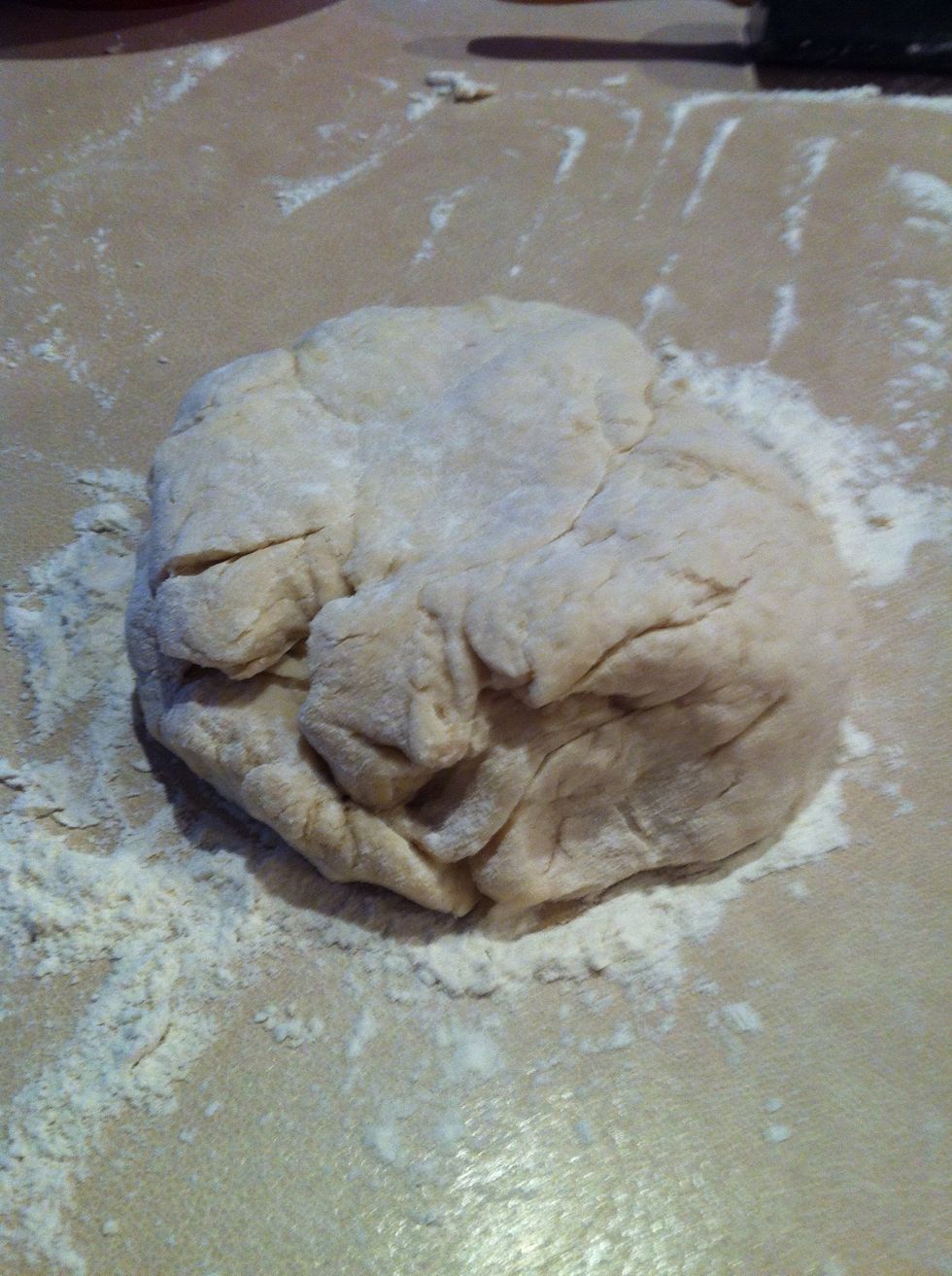 To make the dough, put 2 and a half cups of flour, 1 table spoon of olive oil, 1 cup of warm water, 2 table spoons of baking powder. Let sit for 10 minutes.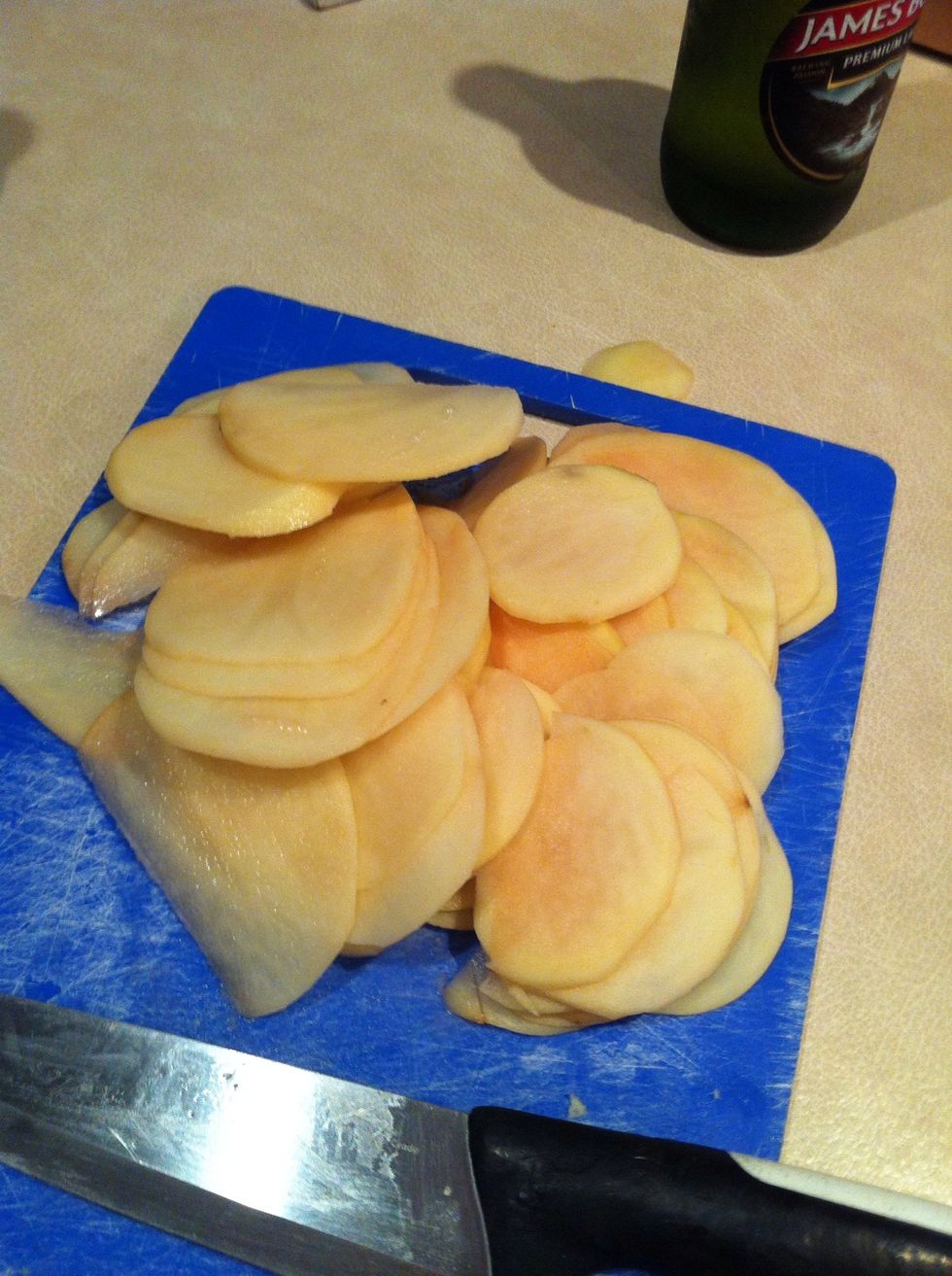 Now cut the potatos into thin slices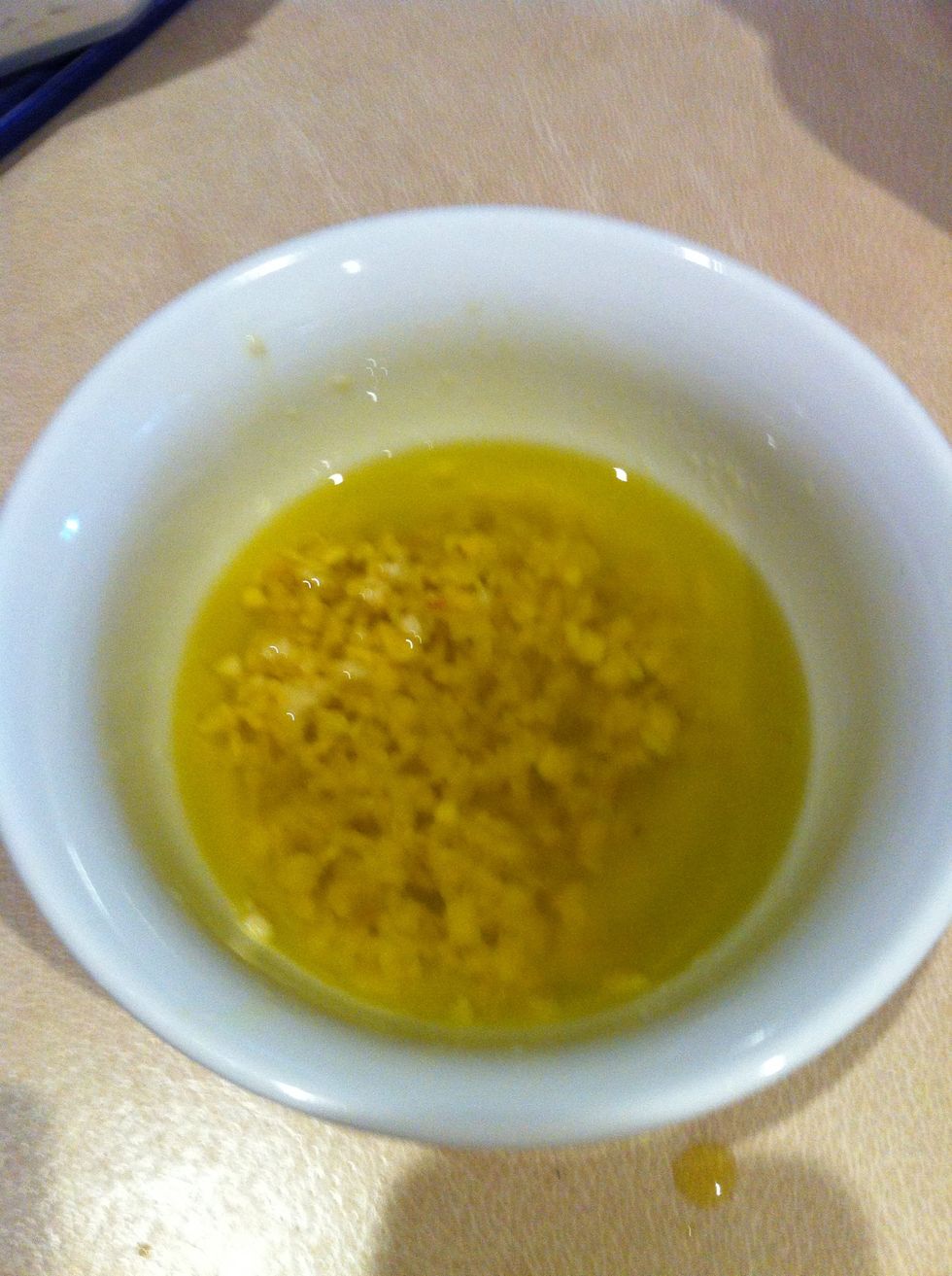 Put minced or chopped up garlic, olive oil and a pinch of salt.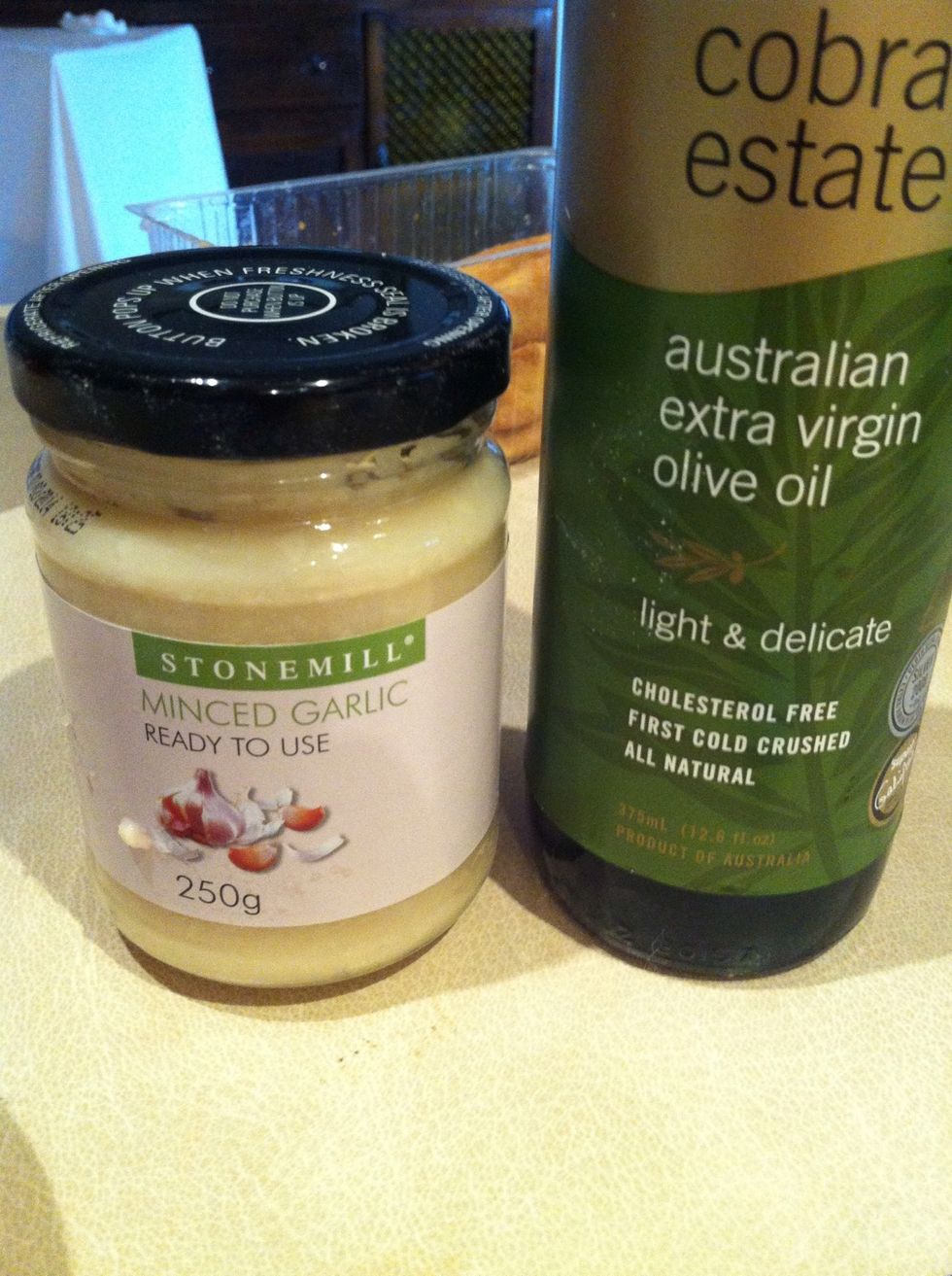 These are what I used.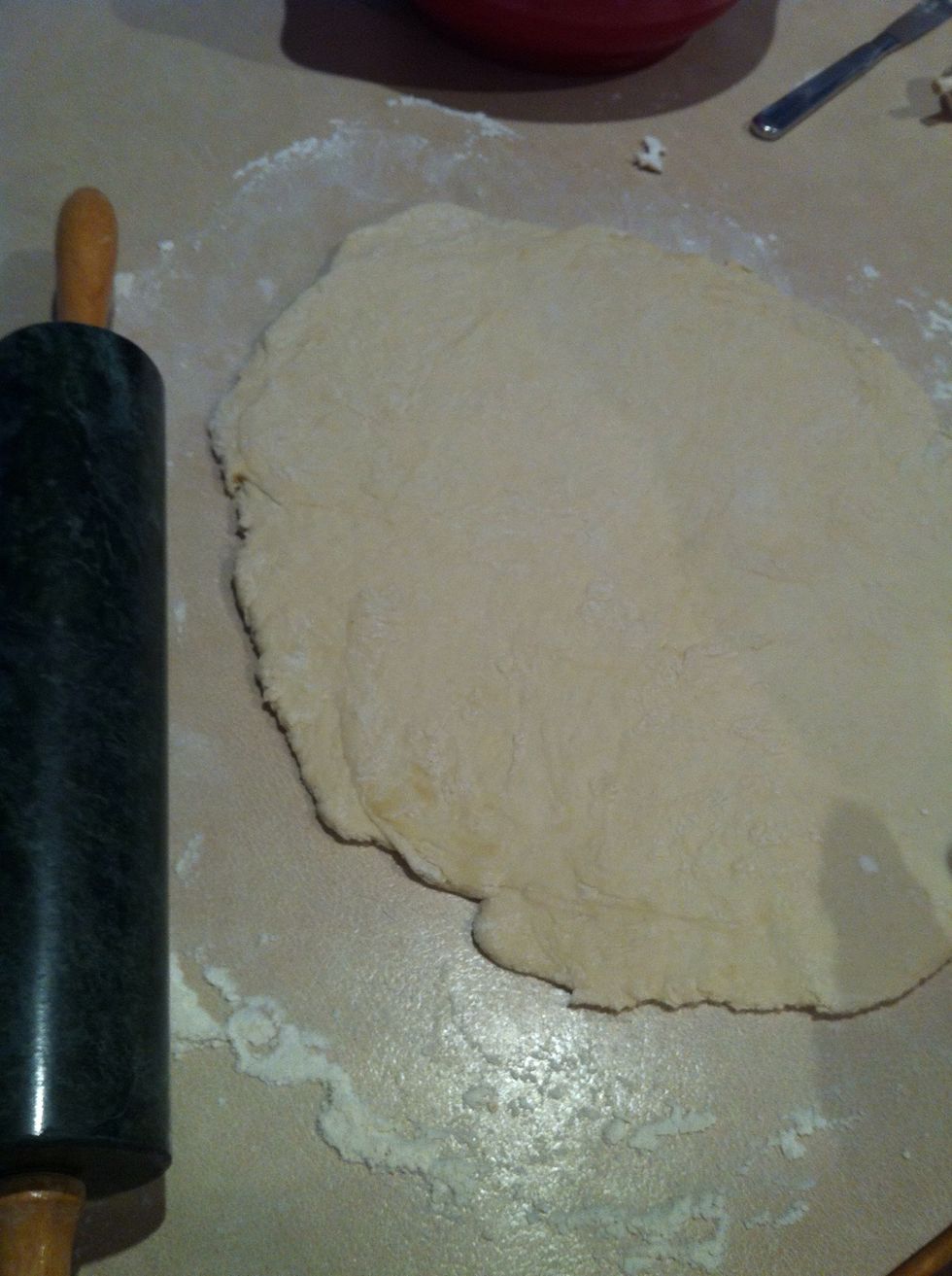 Now roll out the dough big enough to fit what you want on it.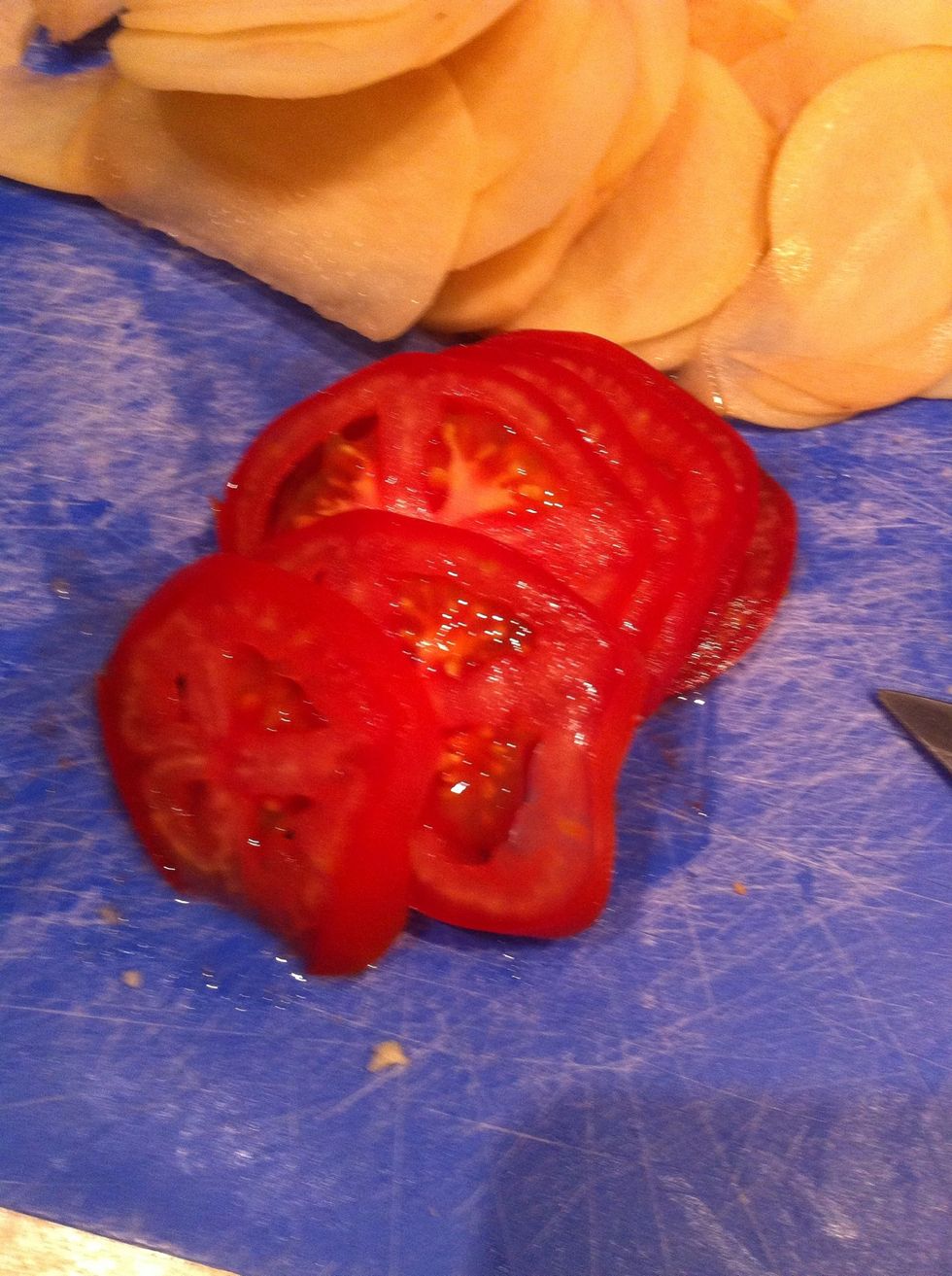 Now cut up tomato and zucchini slices I forgot to take a pc on the zucchini.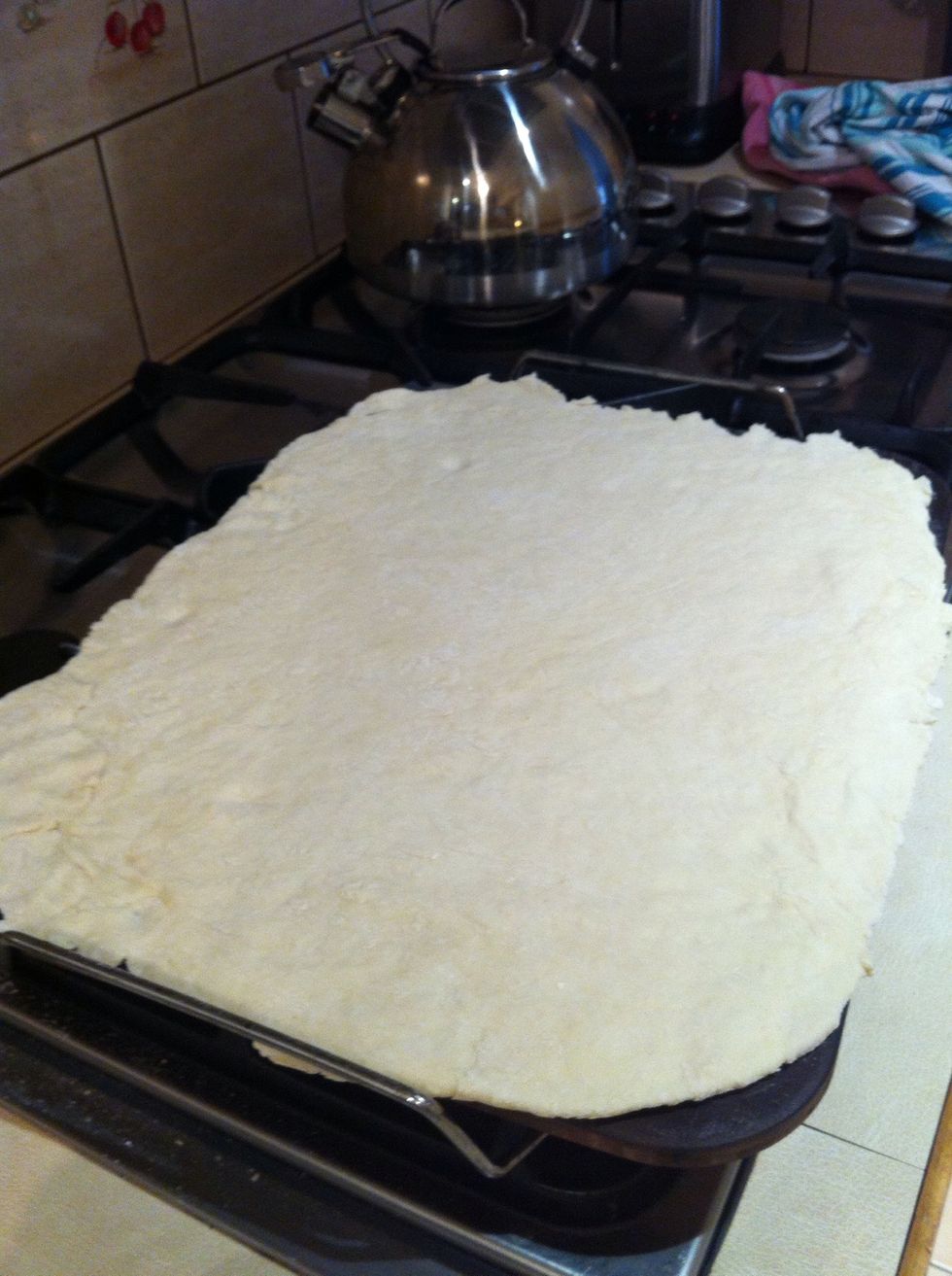 Put the dough onto the oven stone.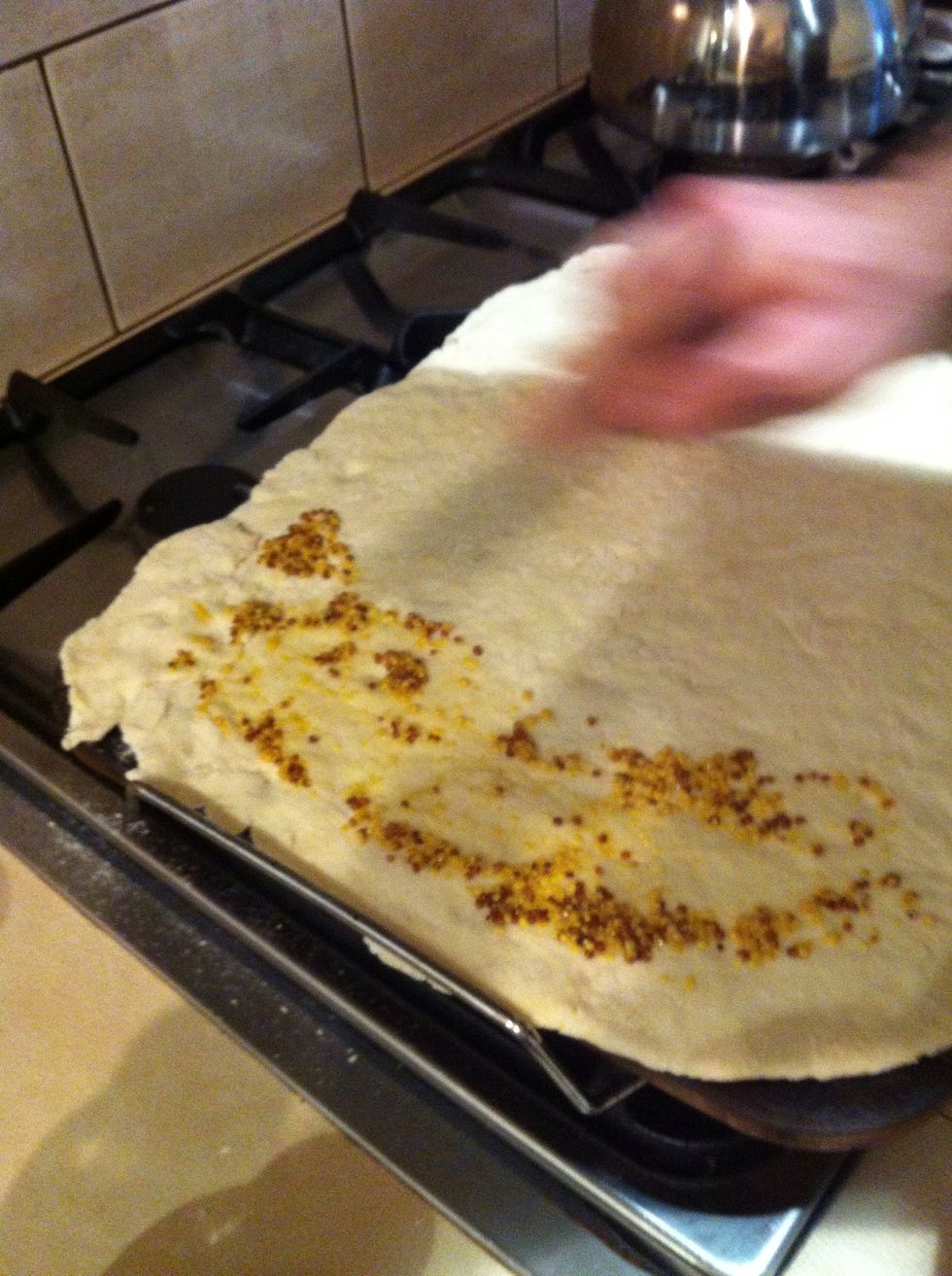 Now start spreading your dips or spreads onto your dough.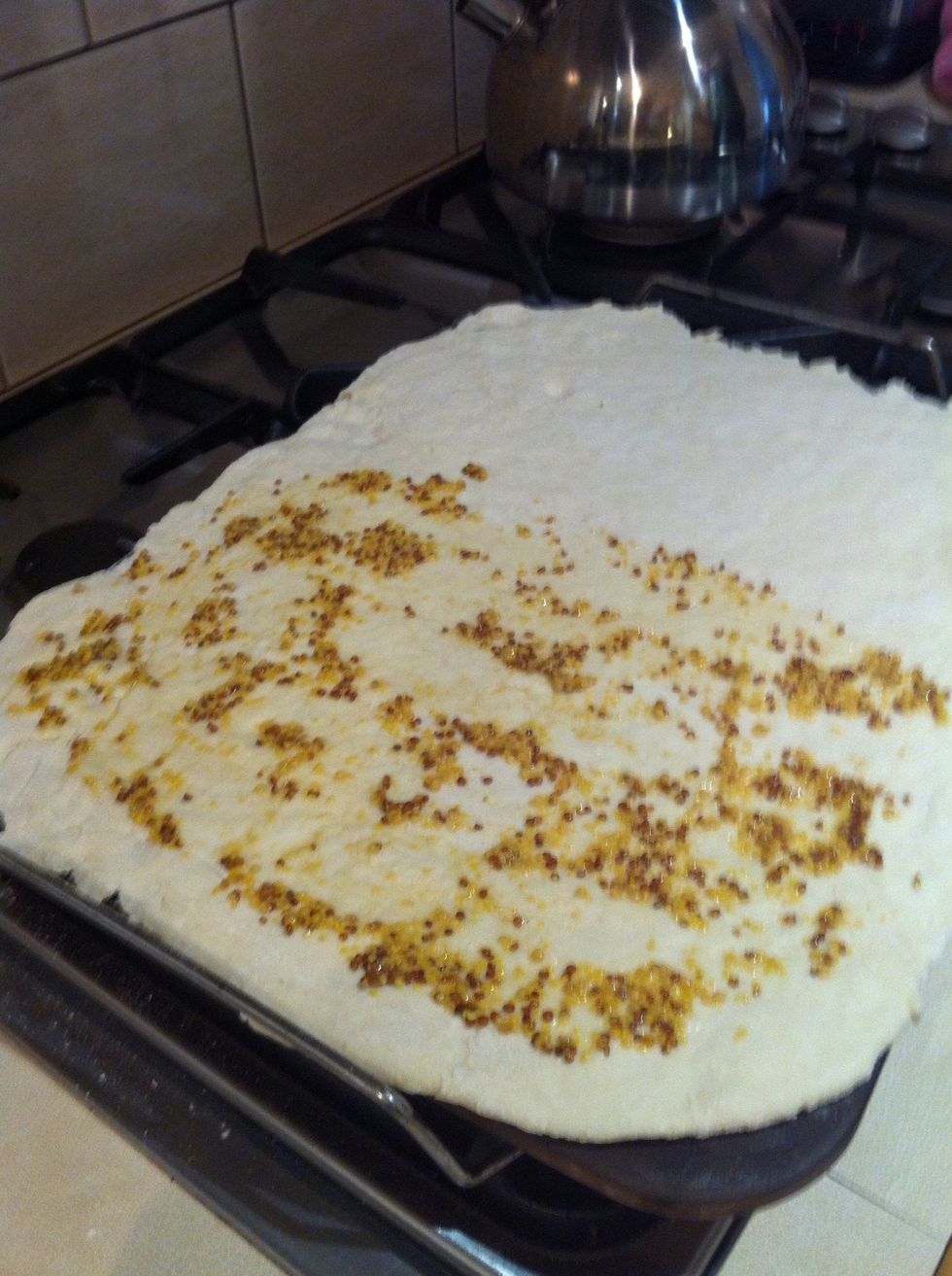 I used mustard seed spread⬆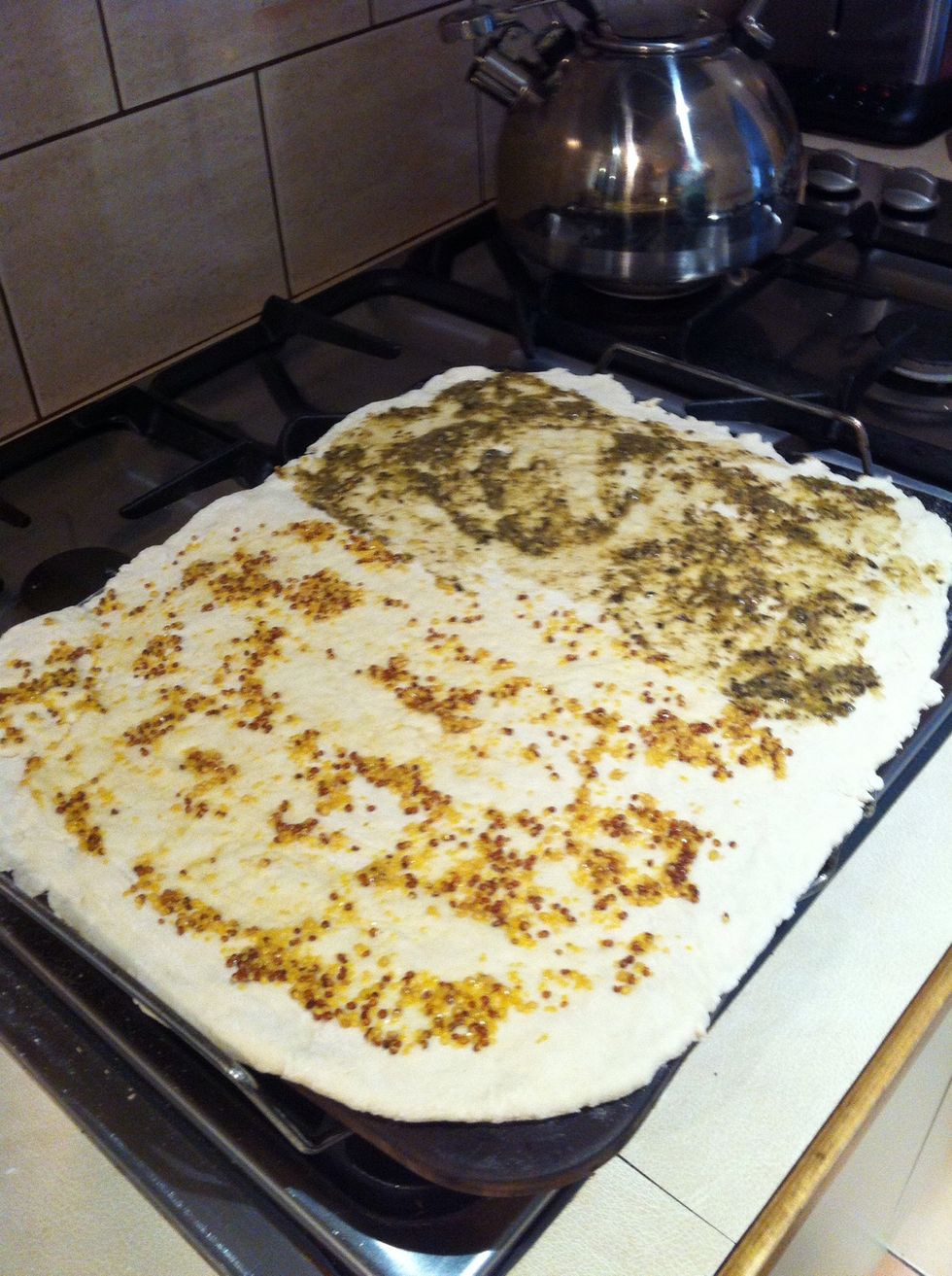 On the other half I used a different one.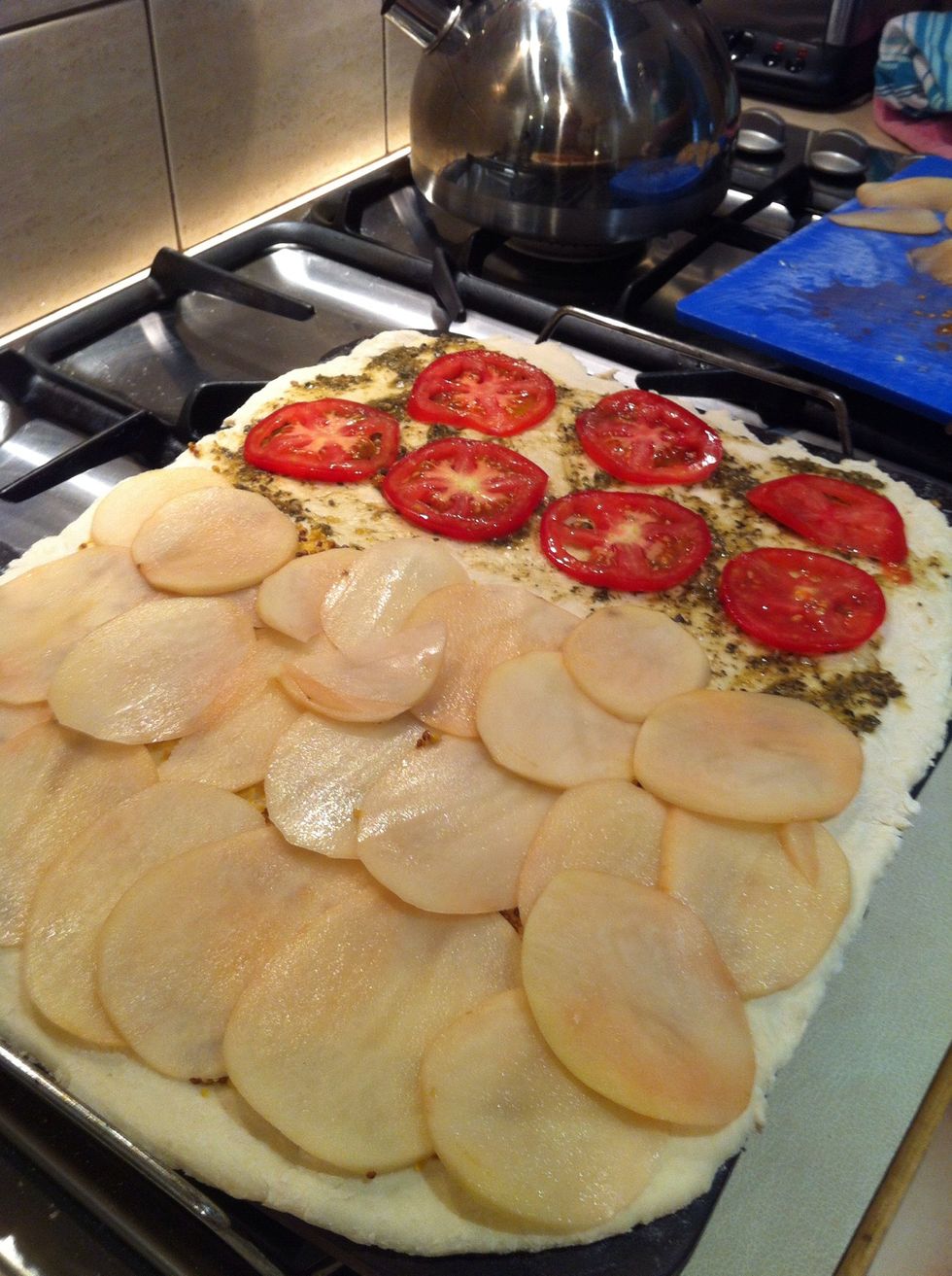 Put the potatos, tomatos and zucchini on the dough.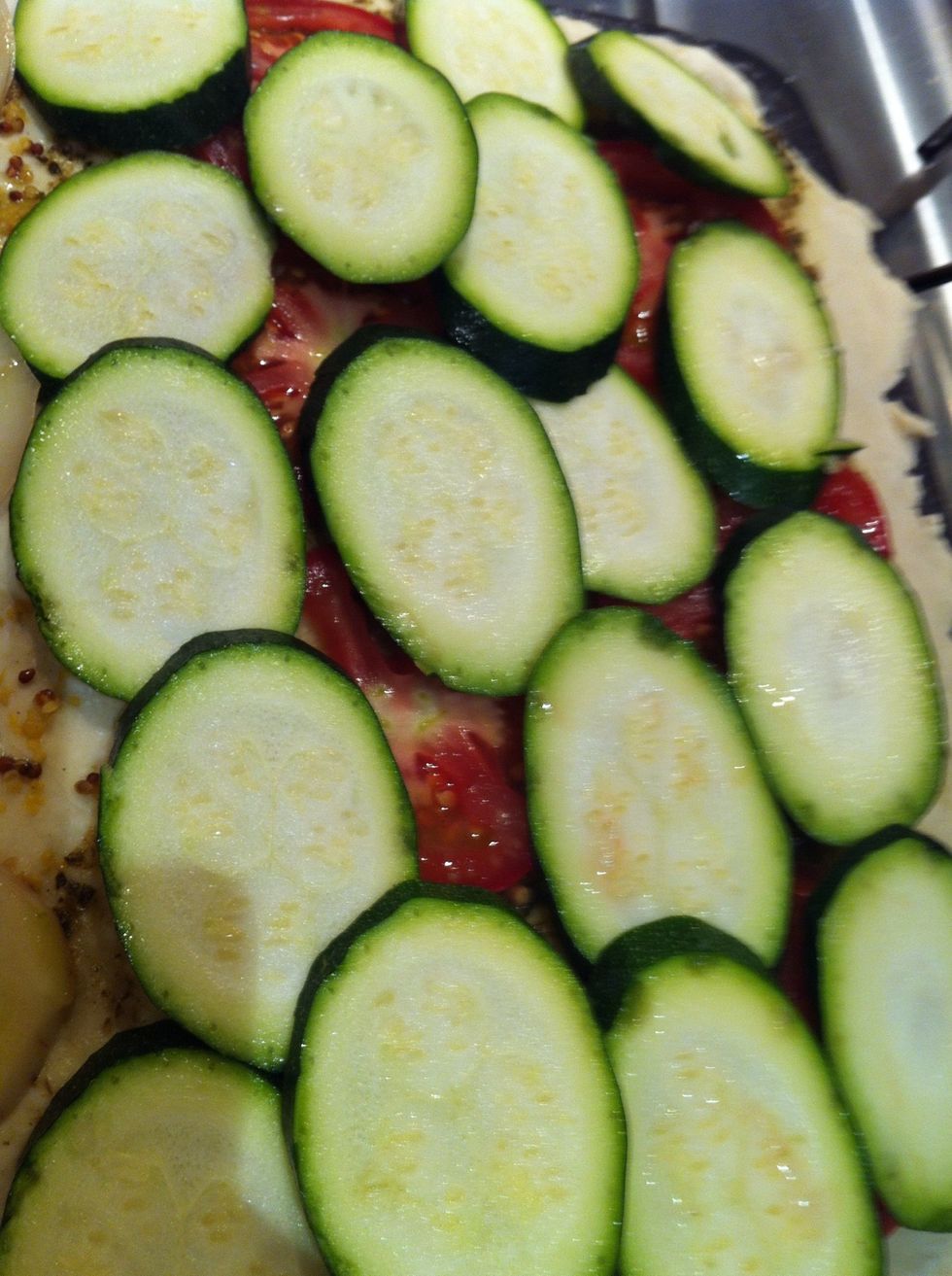 Put the zucchini on.
Start spreading the drissle onto your pizza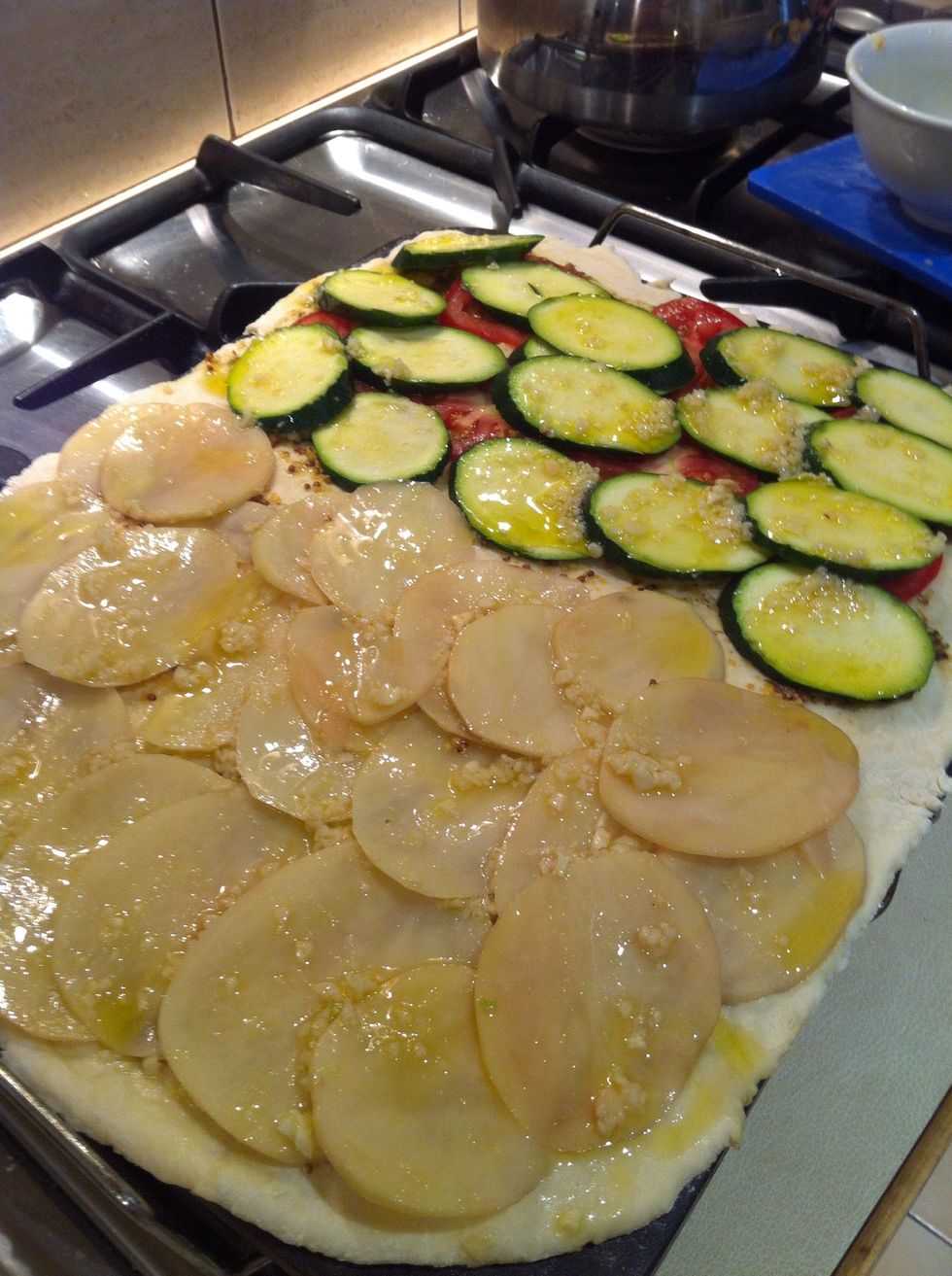 All done!
Now put your pizza in the oven. It cooks for 15-25 minutes.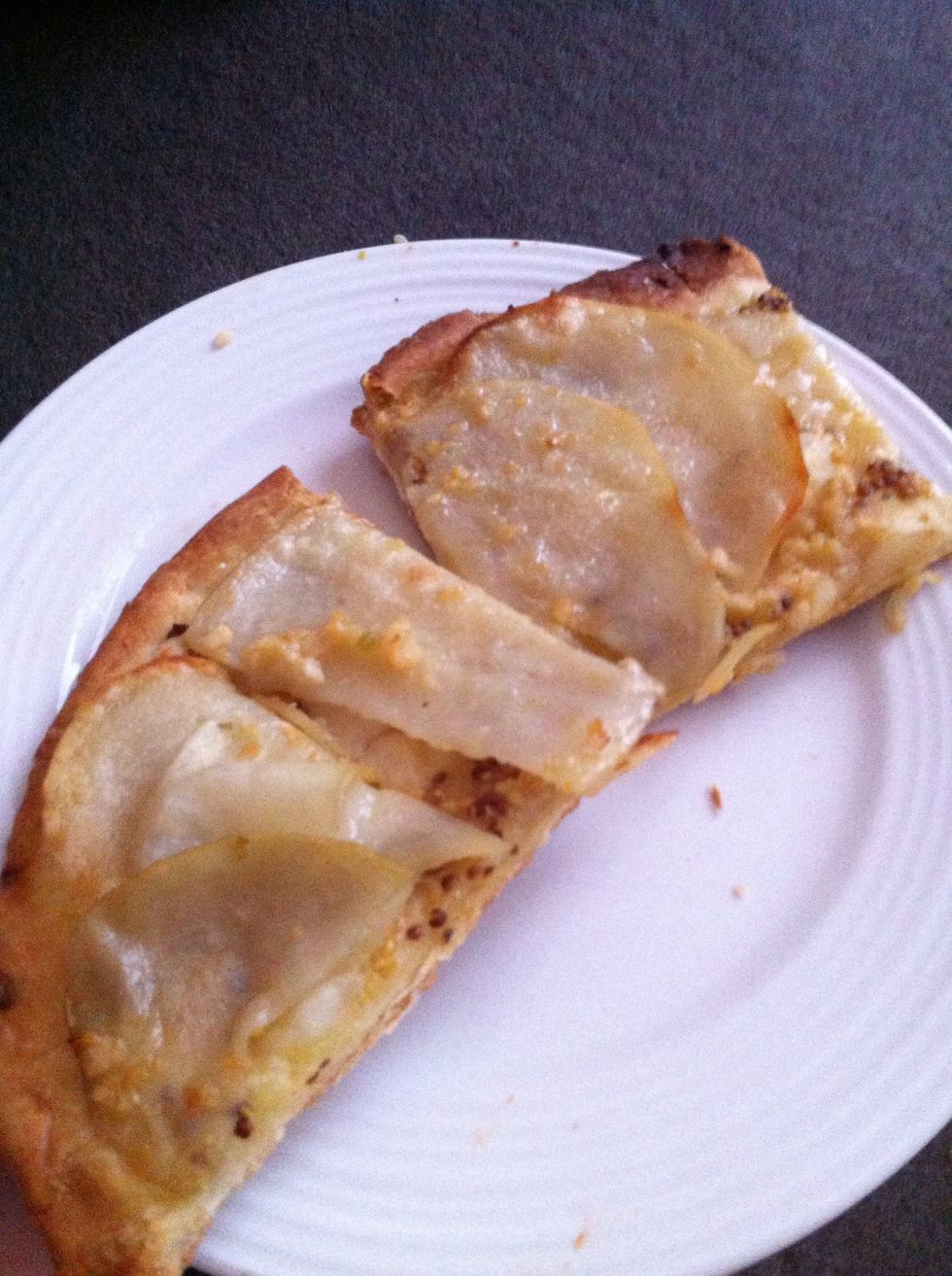 enjoy your very own homemade vegetarian pizza
Thanks for reading my guide, if i had made a mistake somewhere in thus guide please let me know thanks😊
Bowl
Measuring spoons
Measuring cups
Flour
Baking powder
Warm water
Olive oil
Salt
Potatos
Garlic/garlic paste
Tomatos
Zucchini
Pastes/dips
Oven stone