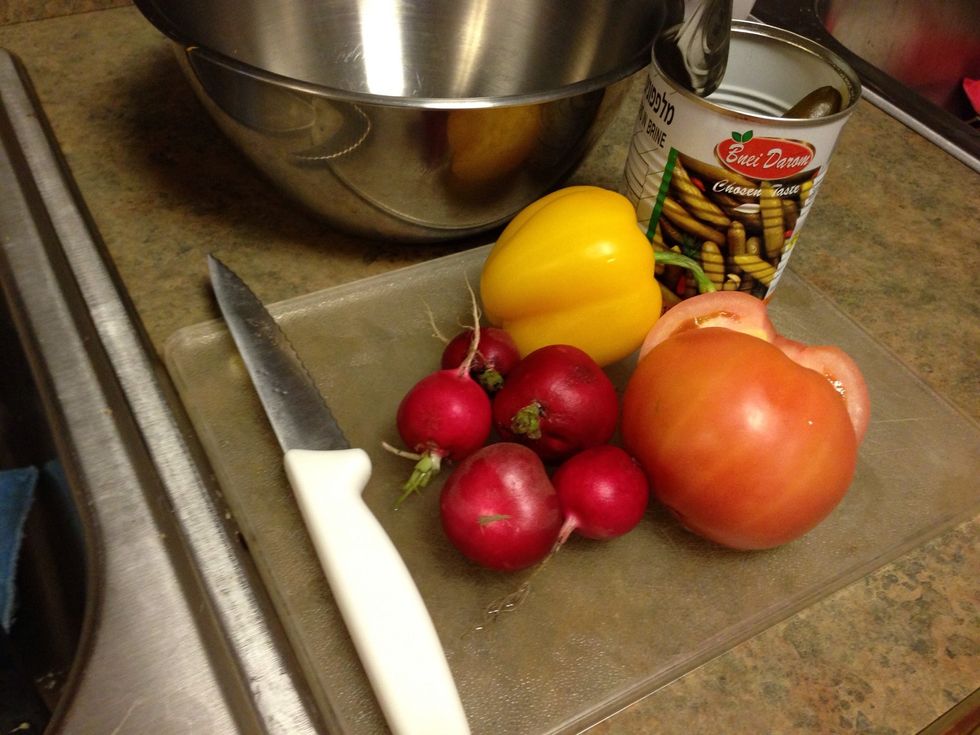 Prepare all ingredients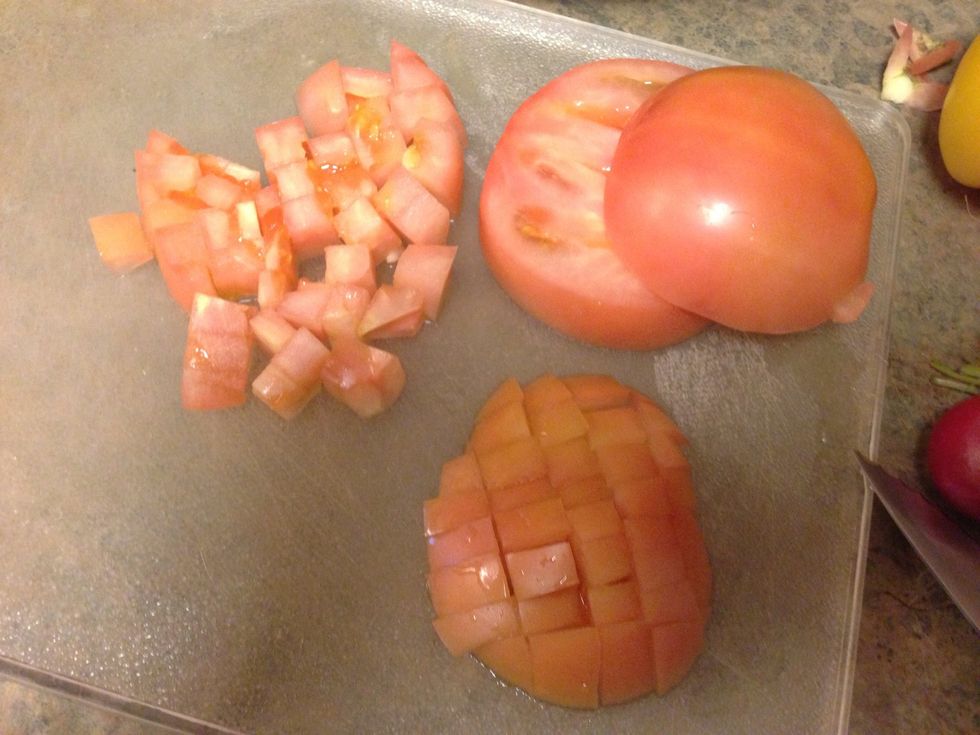 Slice tomatoes in half, then in half again so that u have 4 slices, and dice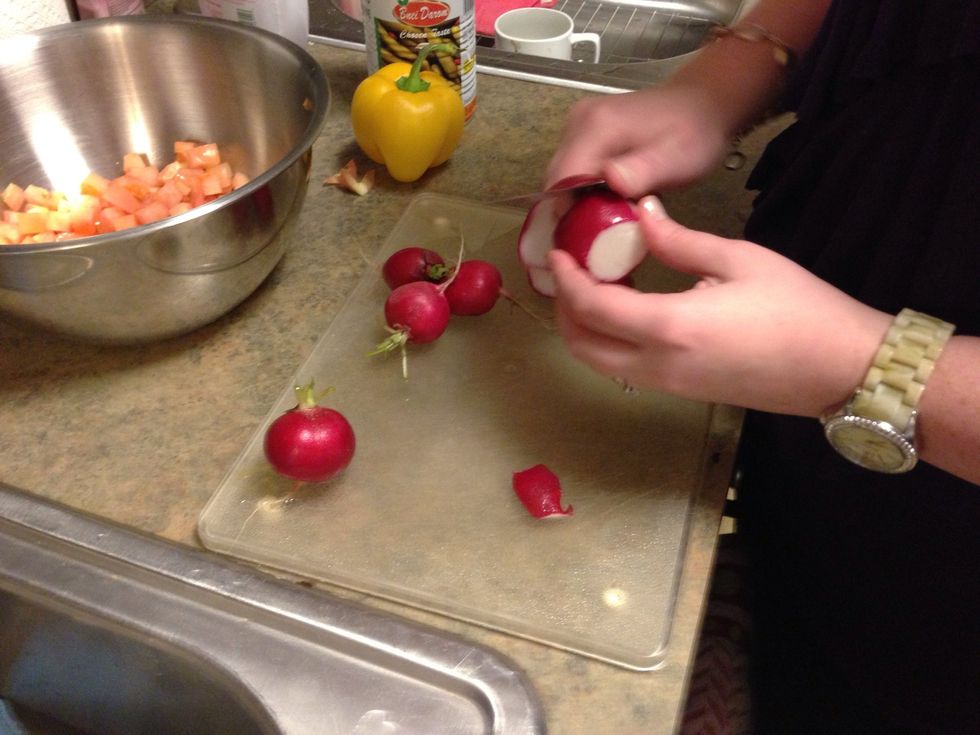 Wash radishes. Cut off stem from radish and peel. Peeling is optional i dont like to eat the peels...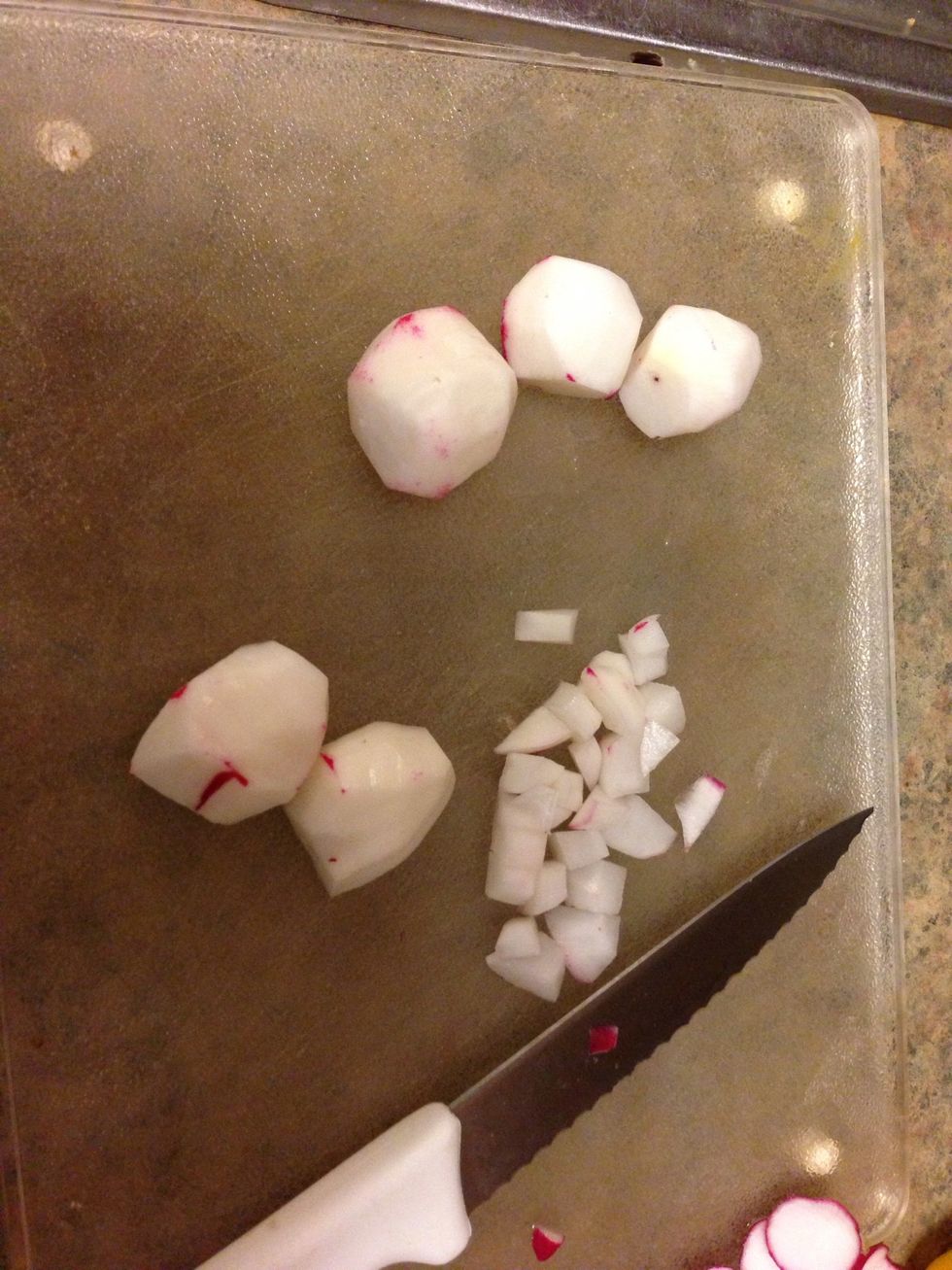 Cut in half and dice
Press center stem of pepper into pepper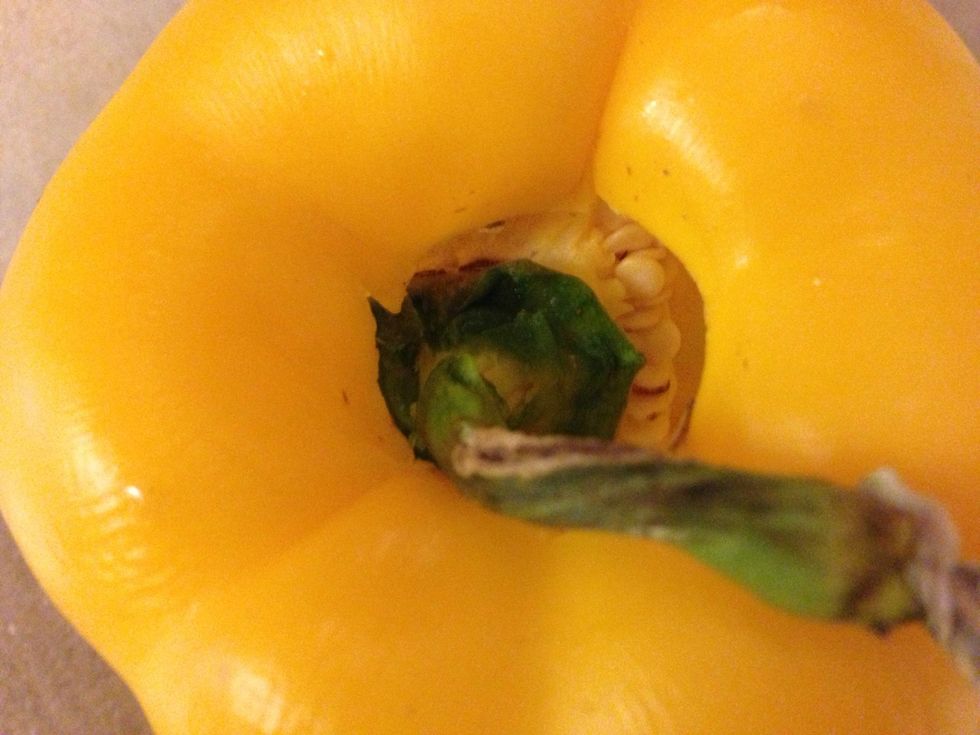 This is how it will look
Tear open pepper and remove the stem and seeds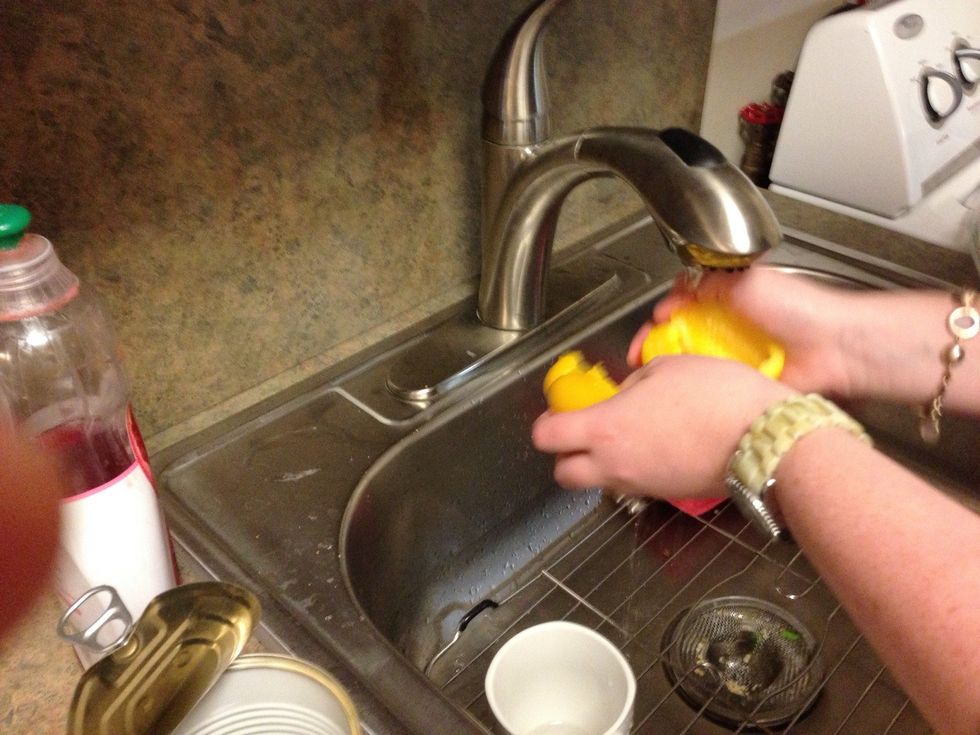 Wash pepper and get rid of all seeds stuck inside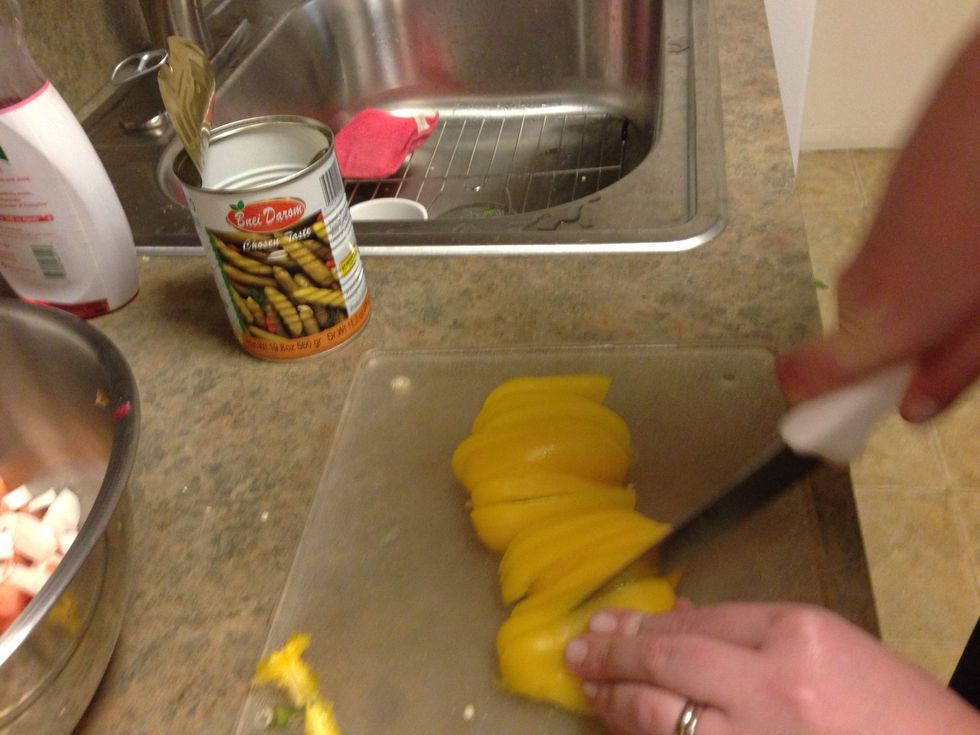 Slice pepper into strips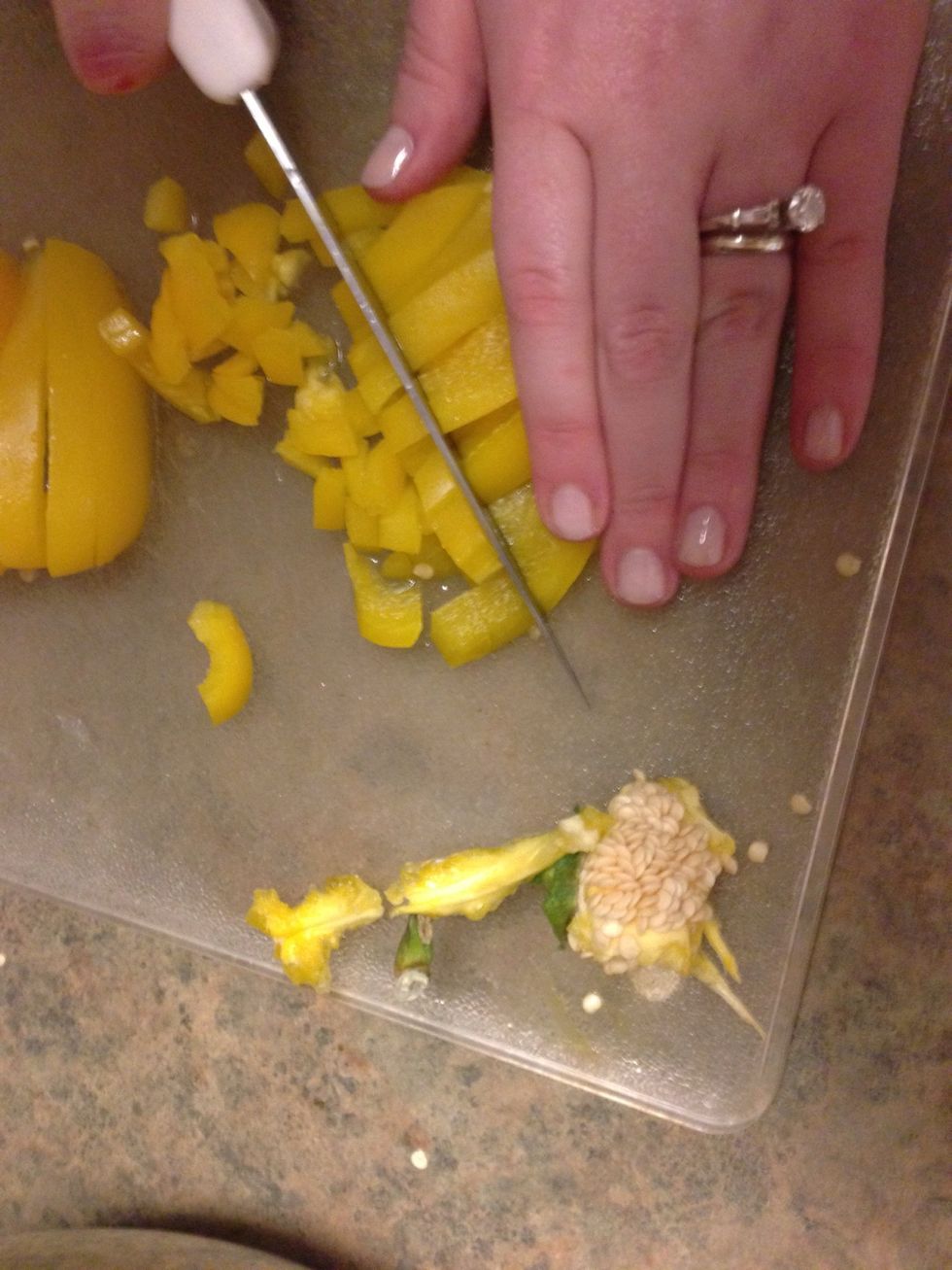 Cut it the other way to dice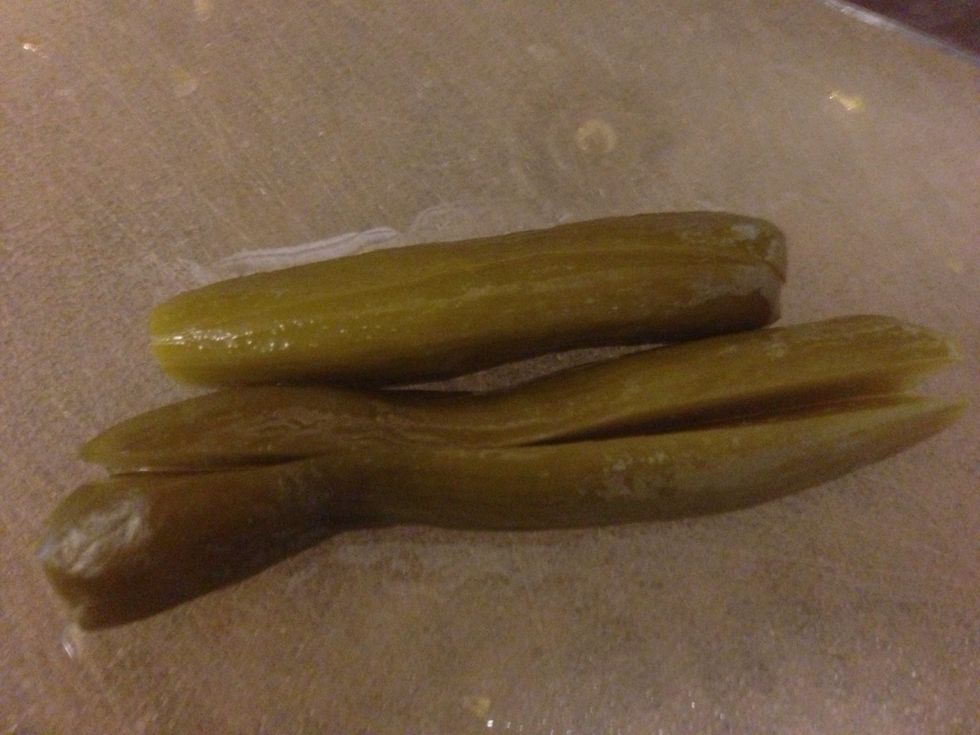 Slice pickles in the half lengthwise... These r very thin but if they r thicker slice them again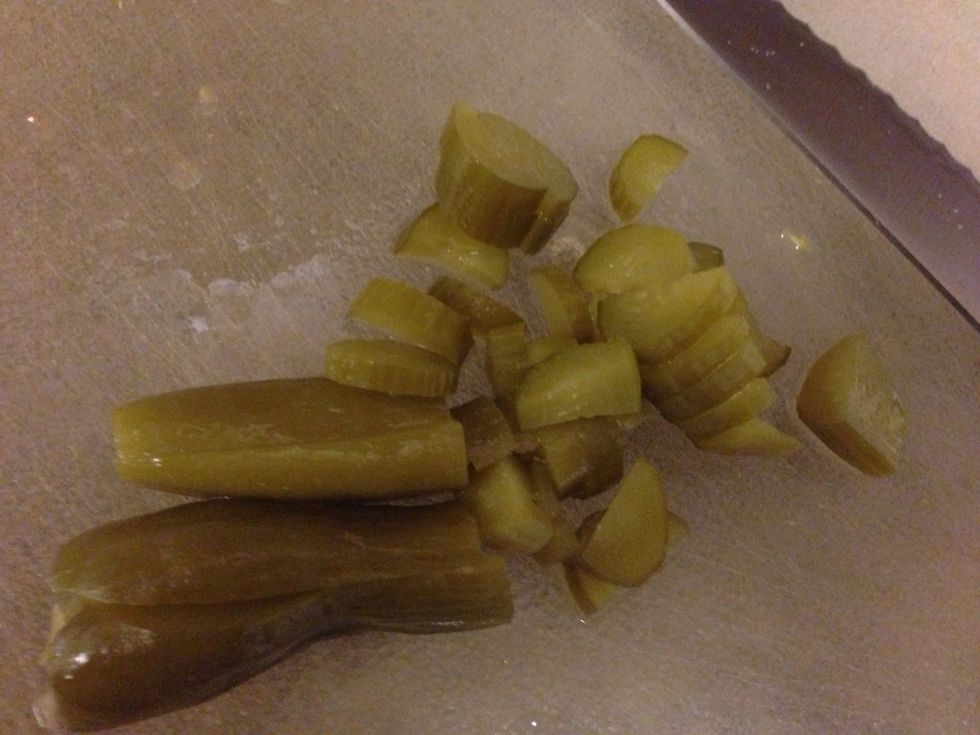 Cut them the other way
Forgot to make a pic of the olive oil... Just a teaspoon... Mayb less
Pinch of salt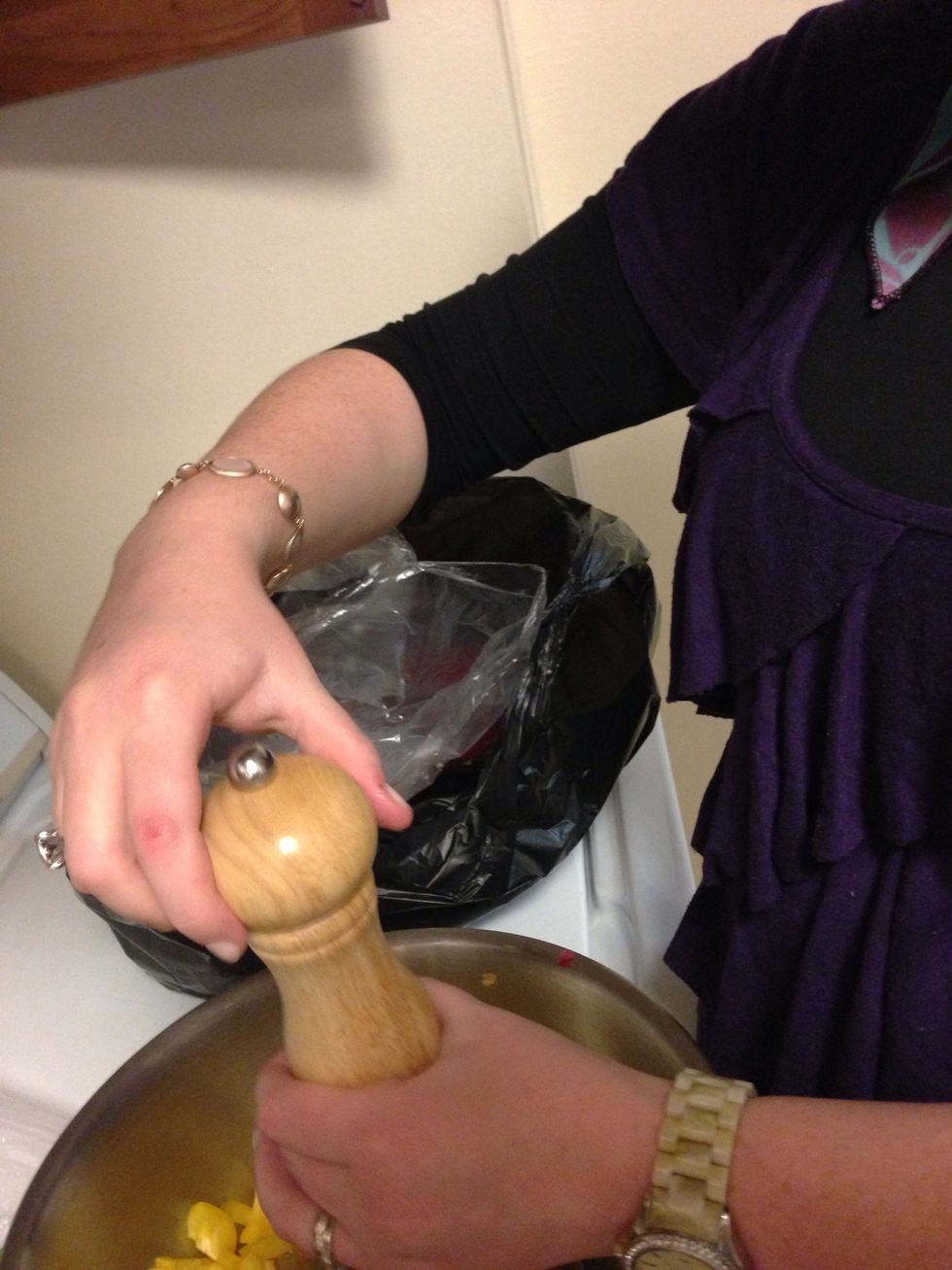 Pepper just a bit
And here u go... Fresh veg salad... Hearty appetite!!
Tomatoes
Radish
Pepper (Any color)
Sour Pickles
Any other veg, like, cucumbers onions lettuce etc
Mayb even some hearts of palm
Knife
Cutting board
Bowl
Olive oil
Salt
Freshly ground pepper