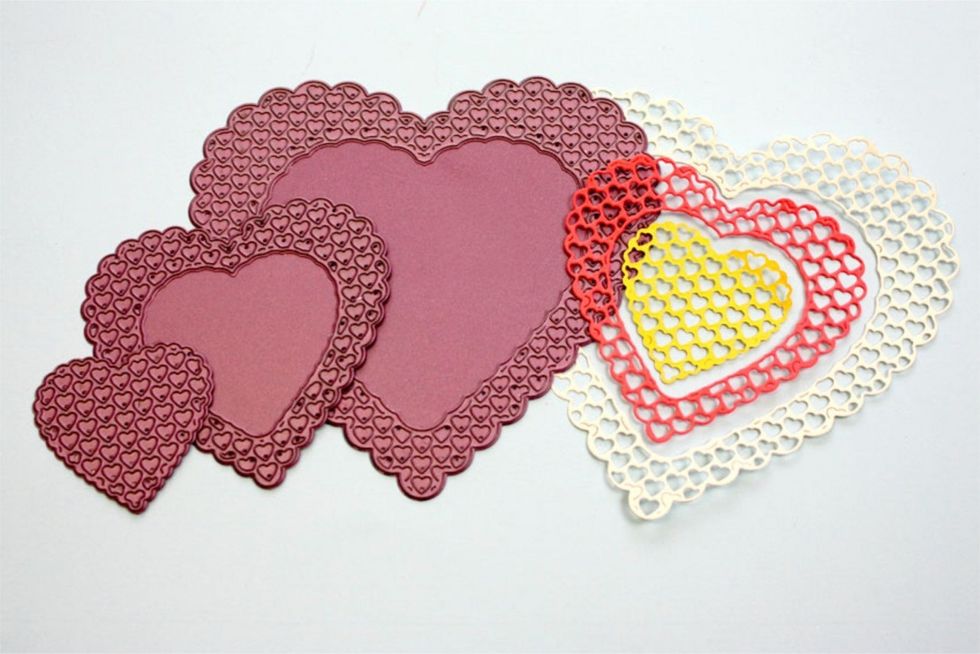 I am using the Cheery Lynn Design-Heart-To-Heart Doily die to create this heart box frame and the top of the box.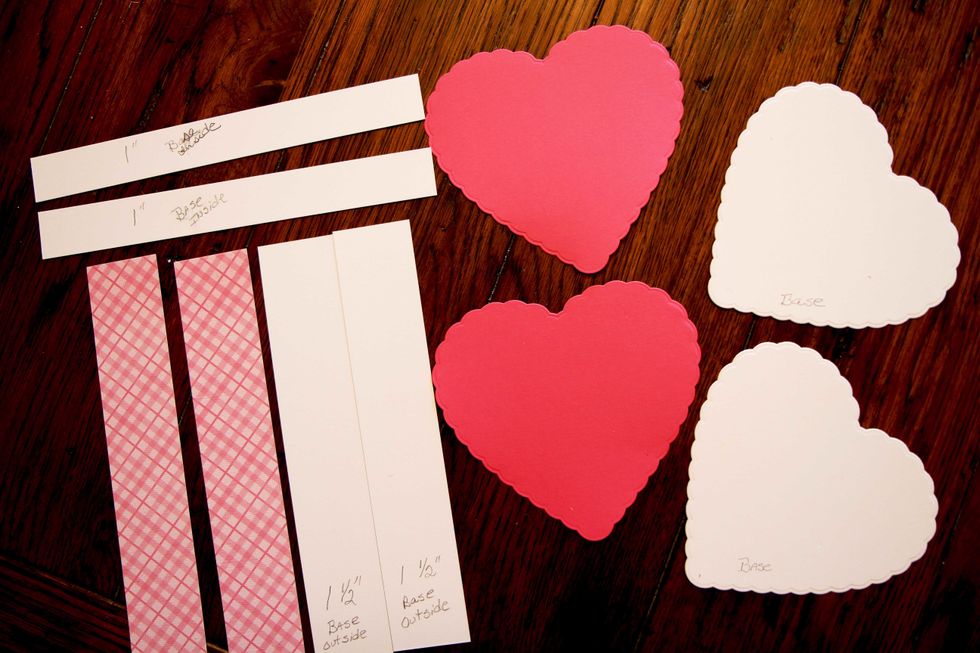 The outside edges are 1 1/2" x 8 1/2" and the inside is 1" x 8 1/2".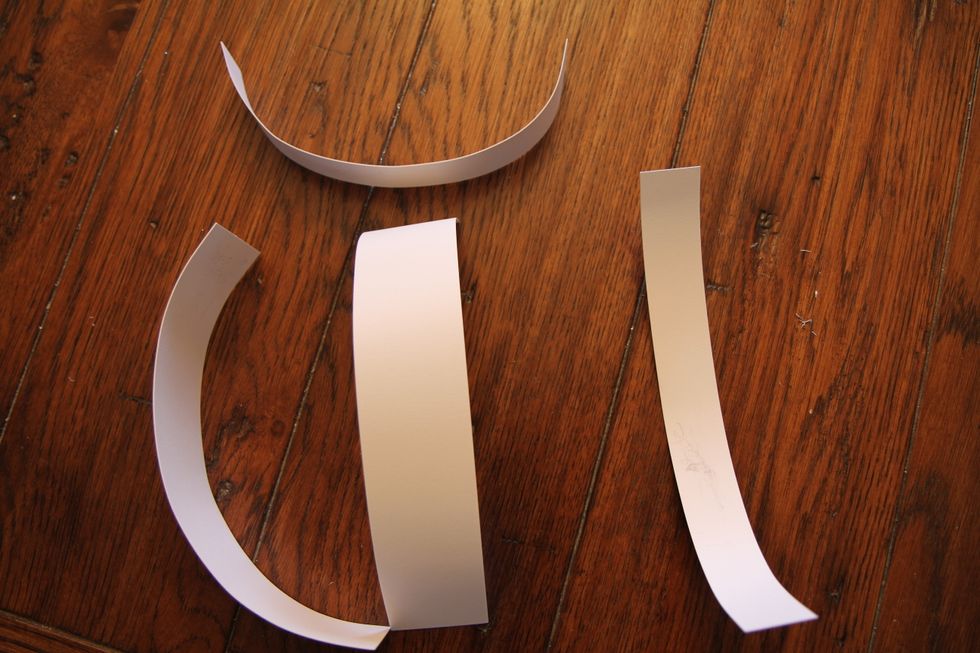 I used my fingers to curl each base to make it easier to form on the base of each white heart.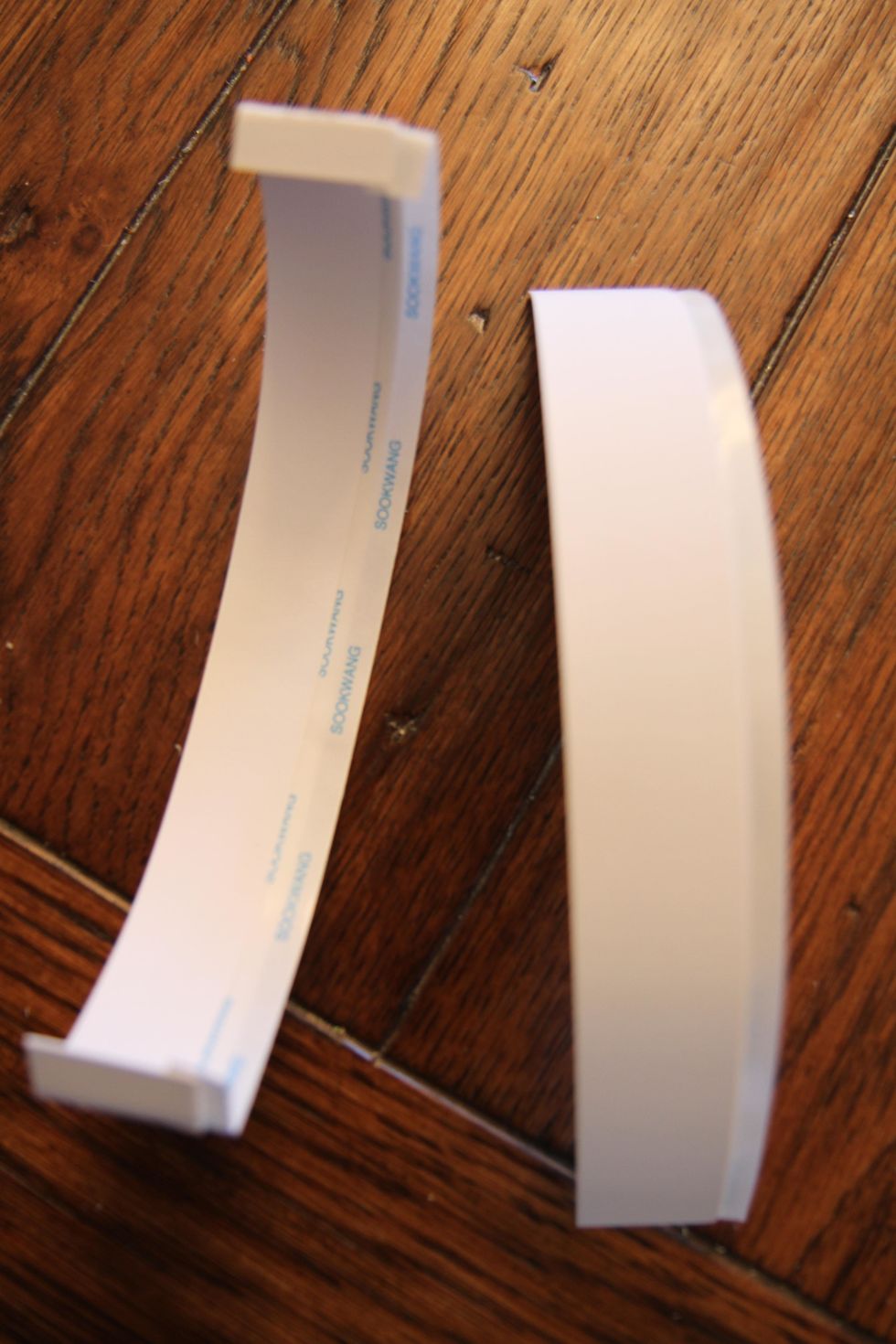 Using the 8 1/2" x 1 1/2" bases, I folded about 1/2" on top of each base and I applied 3/8" Scor-Tape on the inside of each base.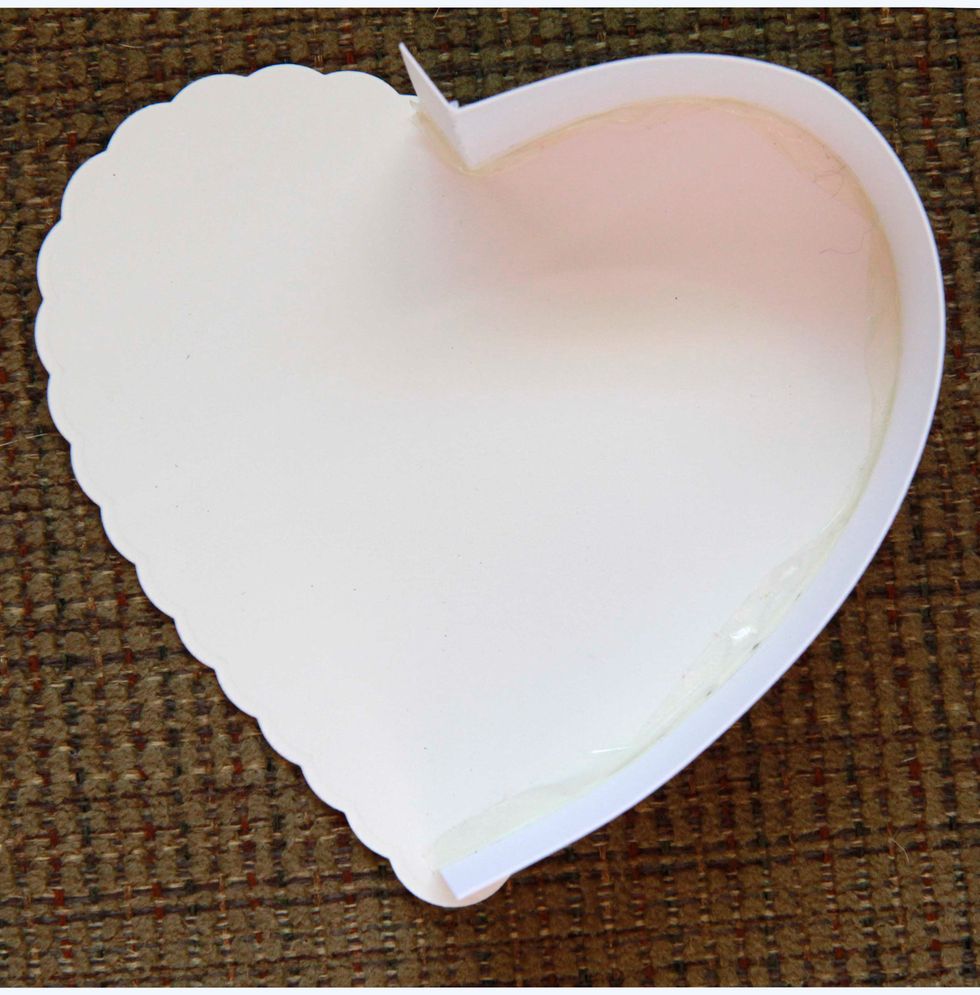 Notice the top where the folded edge will be attached to the heart.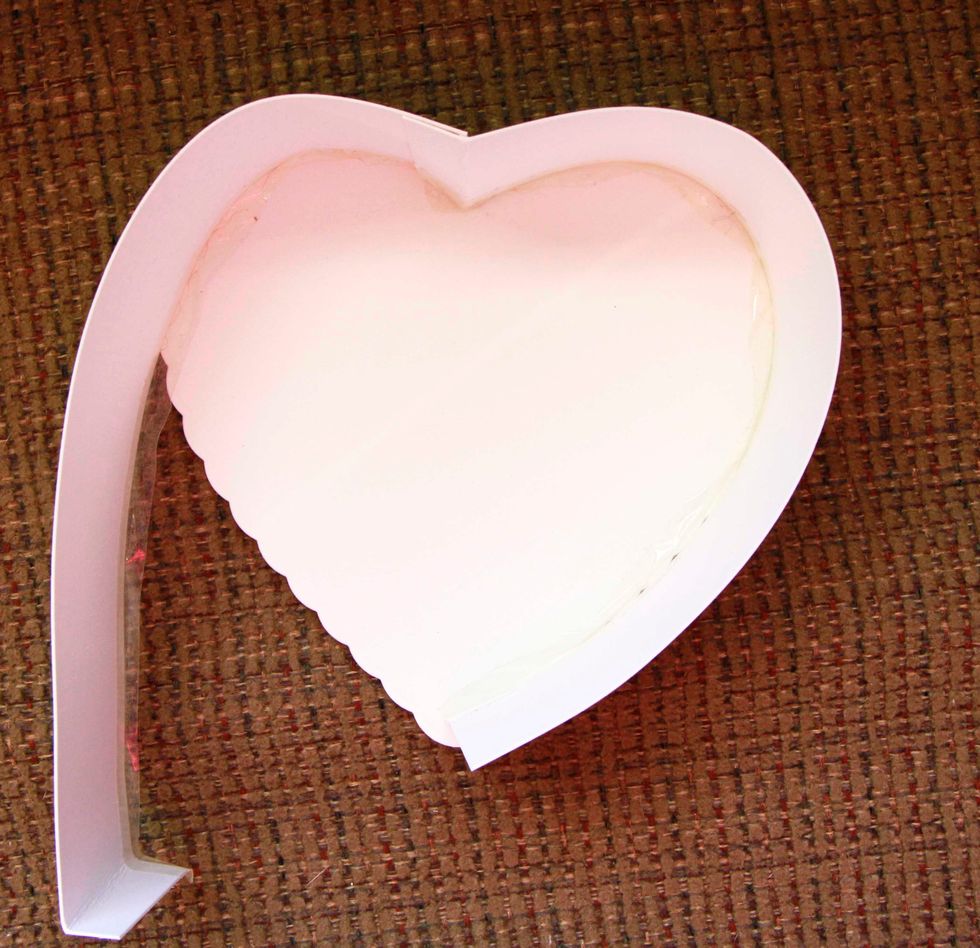 Now, I start with the top and the folded the bottom edge of this strip that will be attached to the bottom of the heart with tape..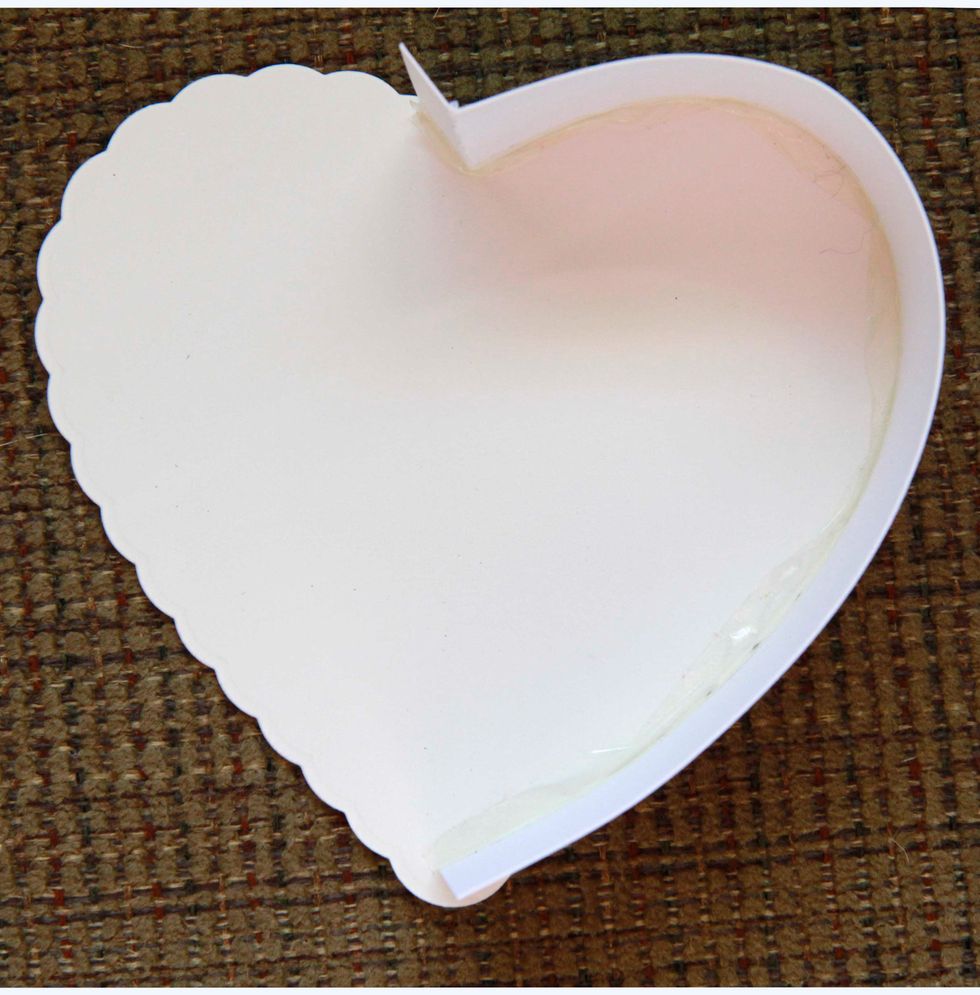 Notice that the edges will be attached together with tape .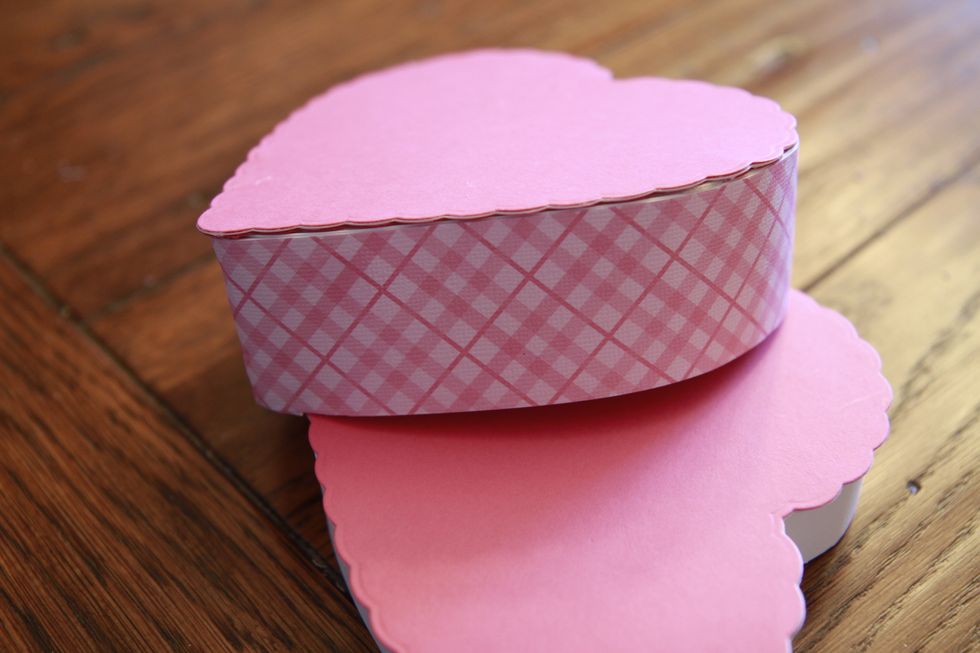 Using the same sizes of the edges, again following the previous step, fold each end 1/2" and glue the printed paper around the edge.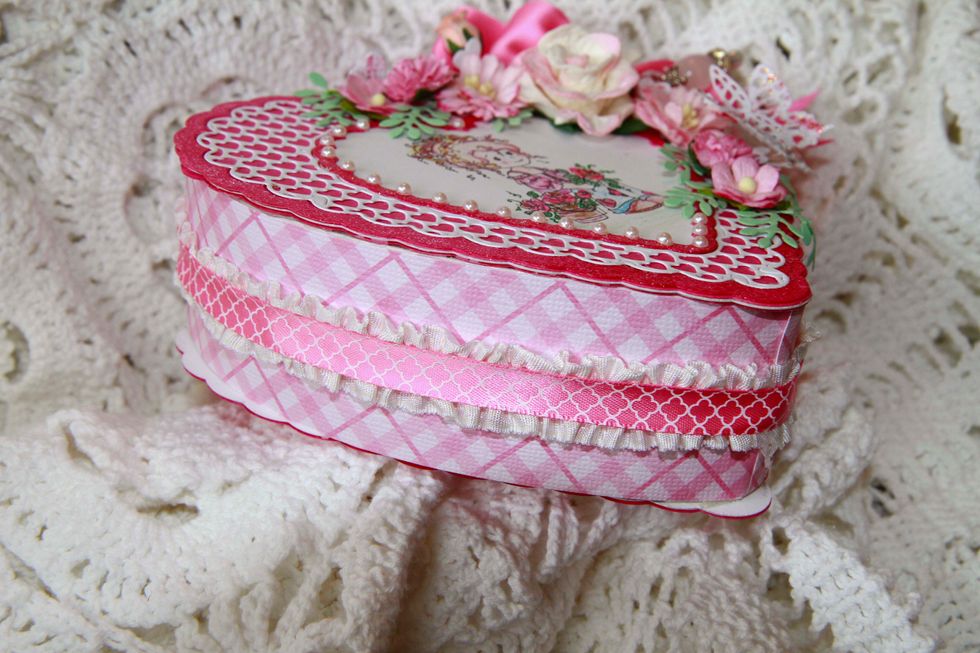 I added ribbon to the side of the heart box.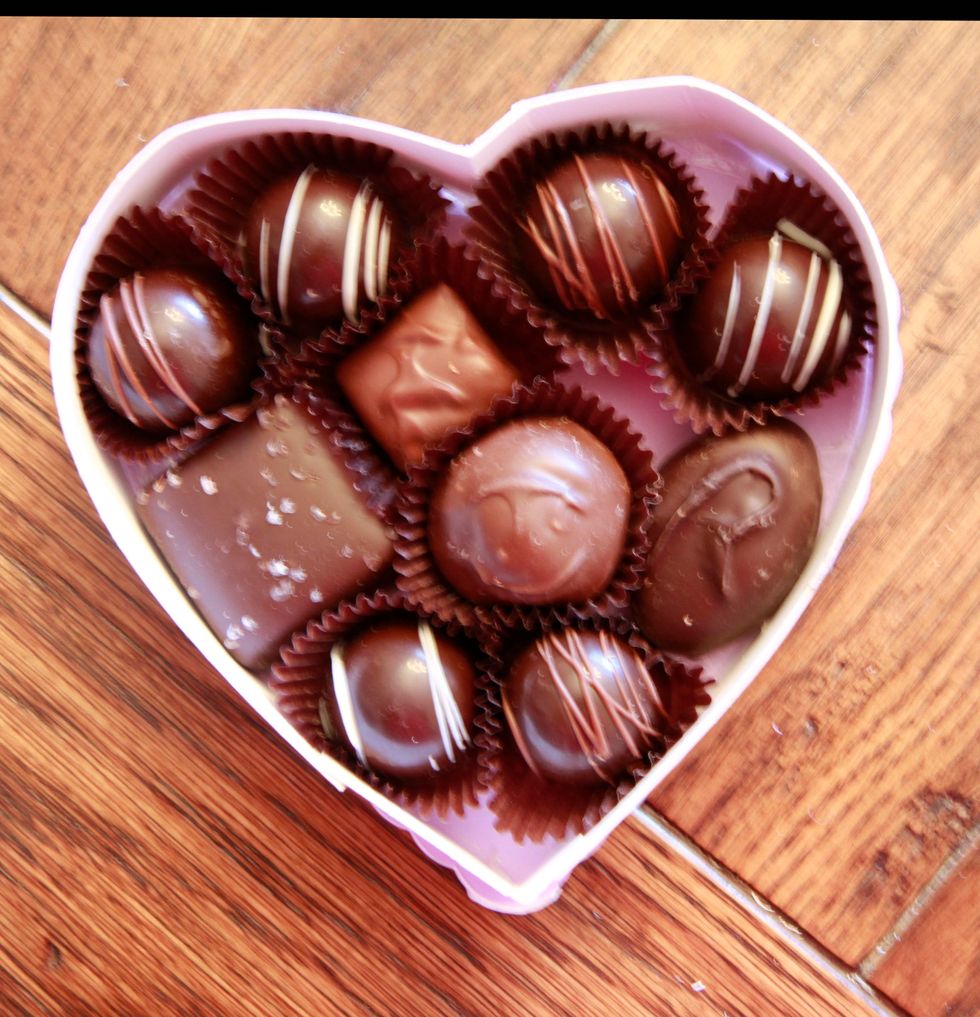 Add chocolate or candies to the box OR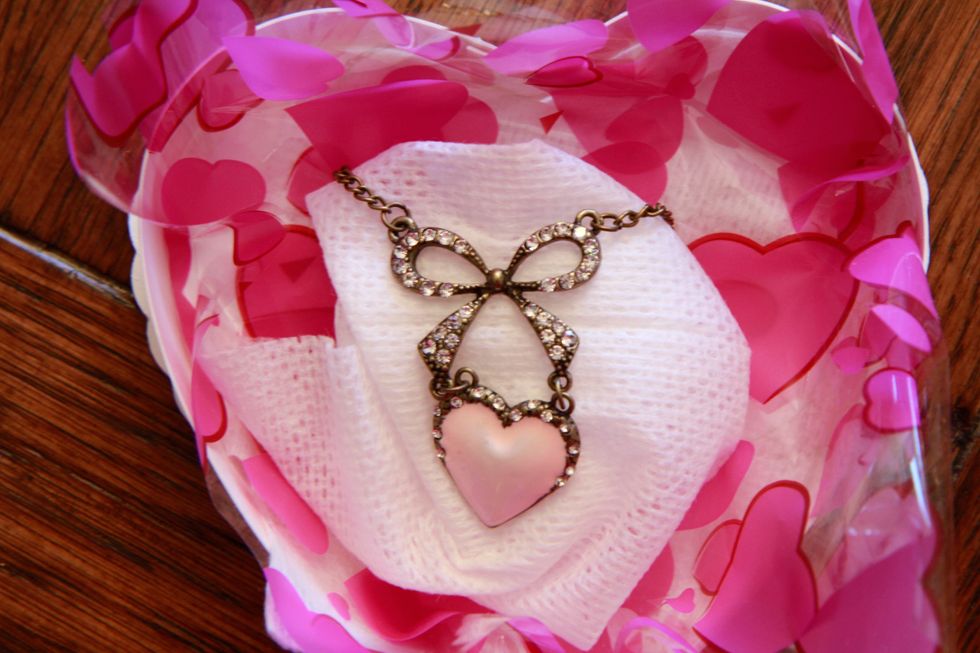 The heart shape box could also be used for jewelry.
Cheery Lynn Heart to Heart die set
Bazzill heavy weight white card stock paper
White and red card stock paper
Red and white plaid ribbon
Wild Orchid Craft flowers