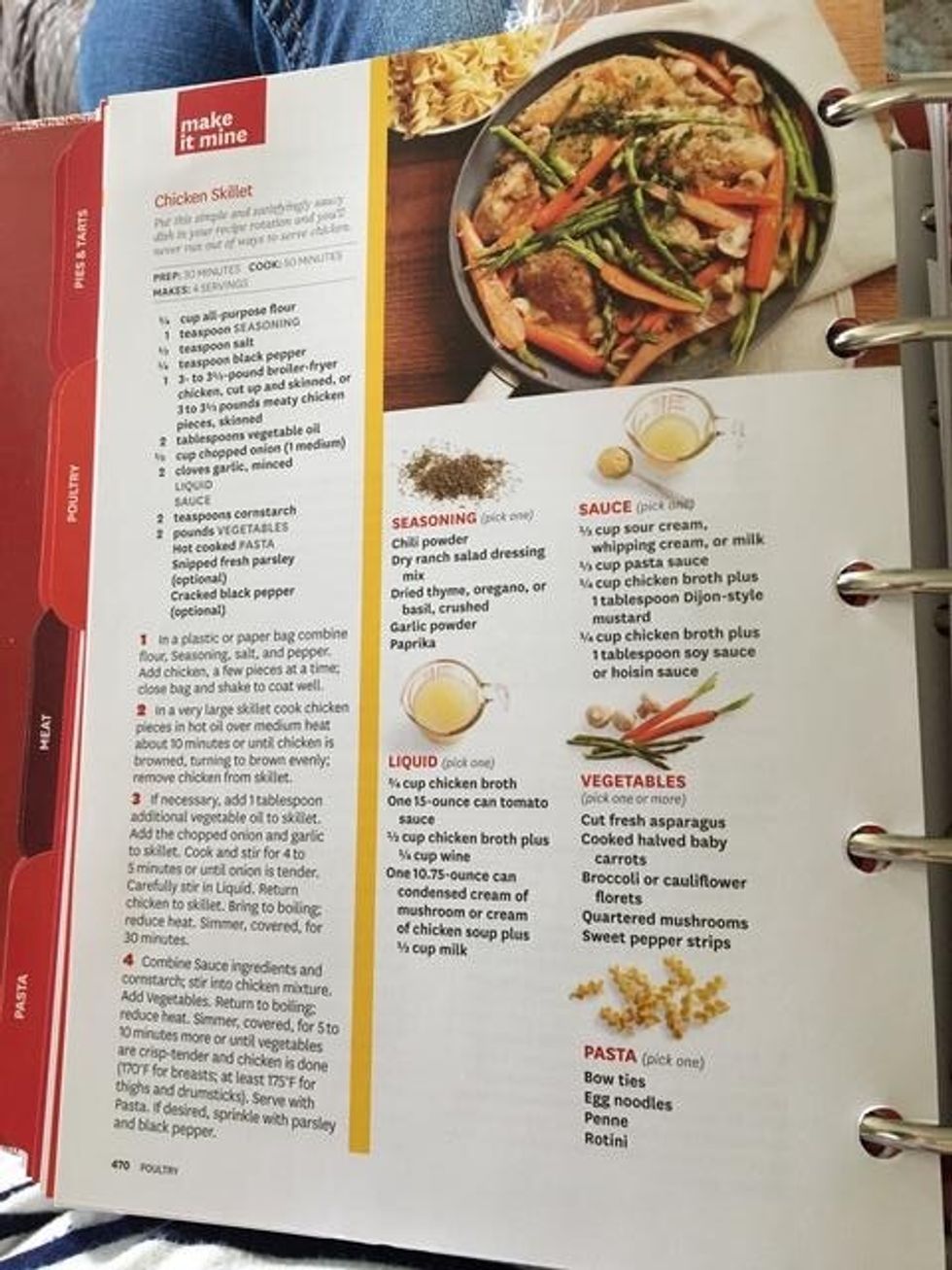 This is the recipe on page 470 of the Better Homes and Gardens New Cookbook. You can see all the options for the different combinations you can make with this recipe.
Choose which ingredients you want to use from the listed options, gather them, and wash your hands before you begin.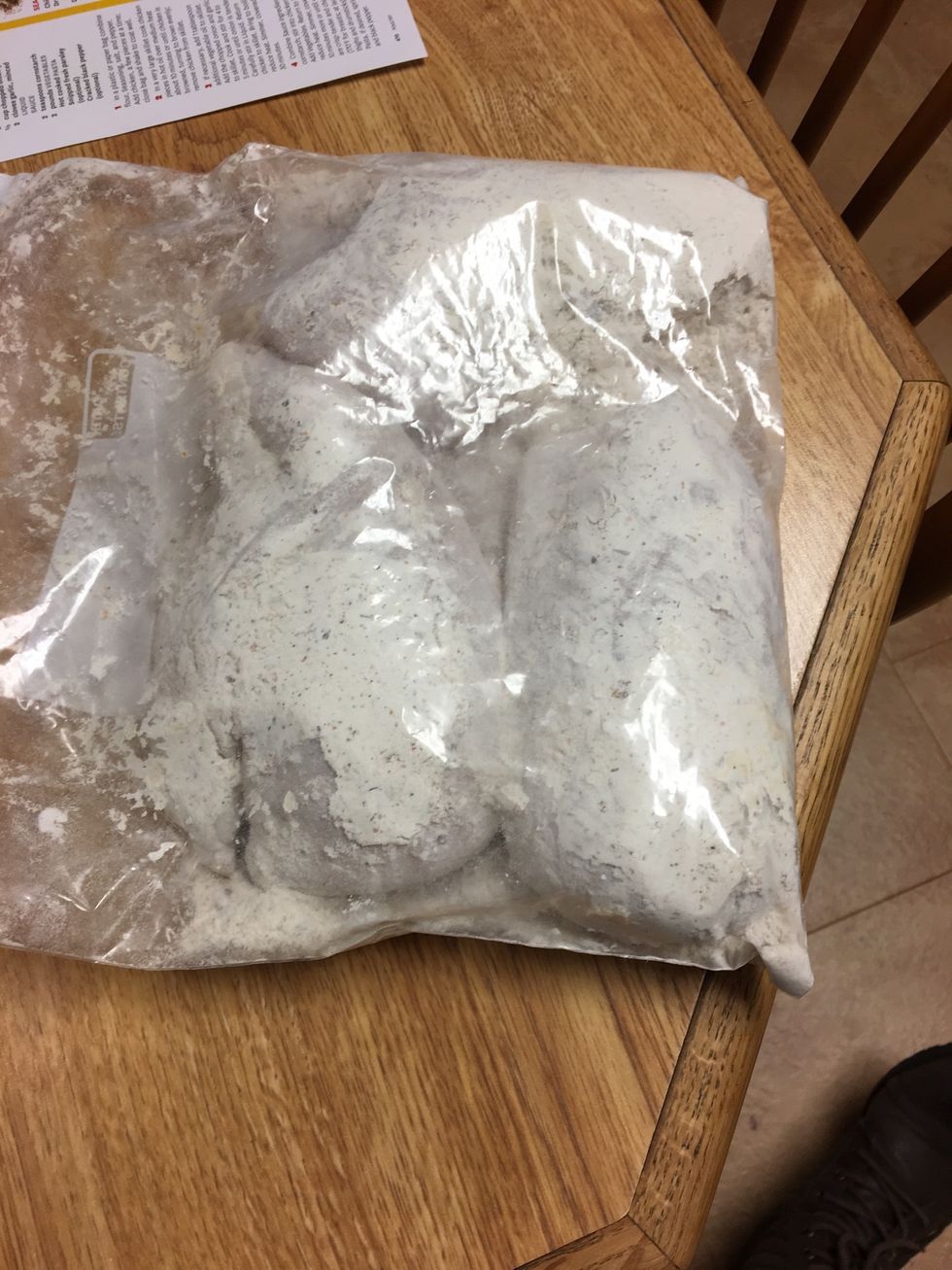 In a plastic or paper bag combine flour, Seasoning (we used garlic powder and thyme), salt, and pepper. Add chicken a few pieces at a time; close bag and shake to coat well.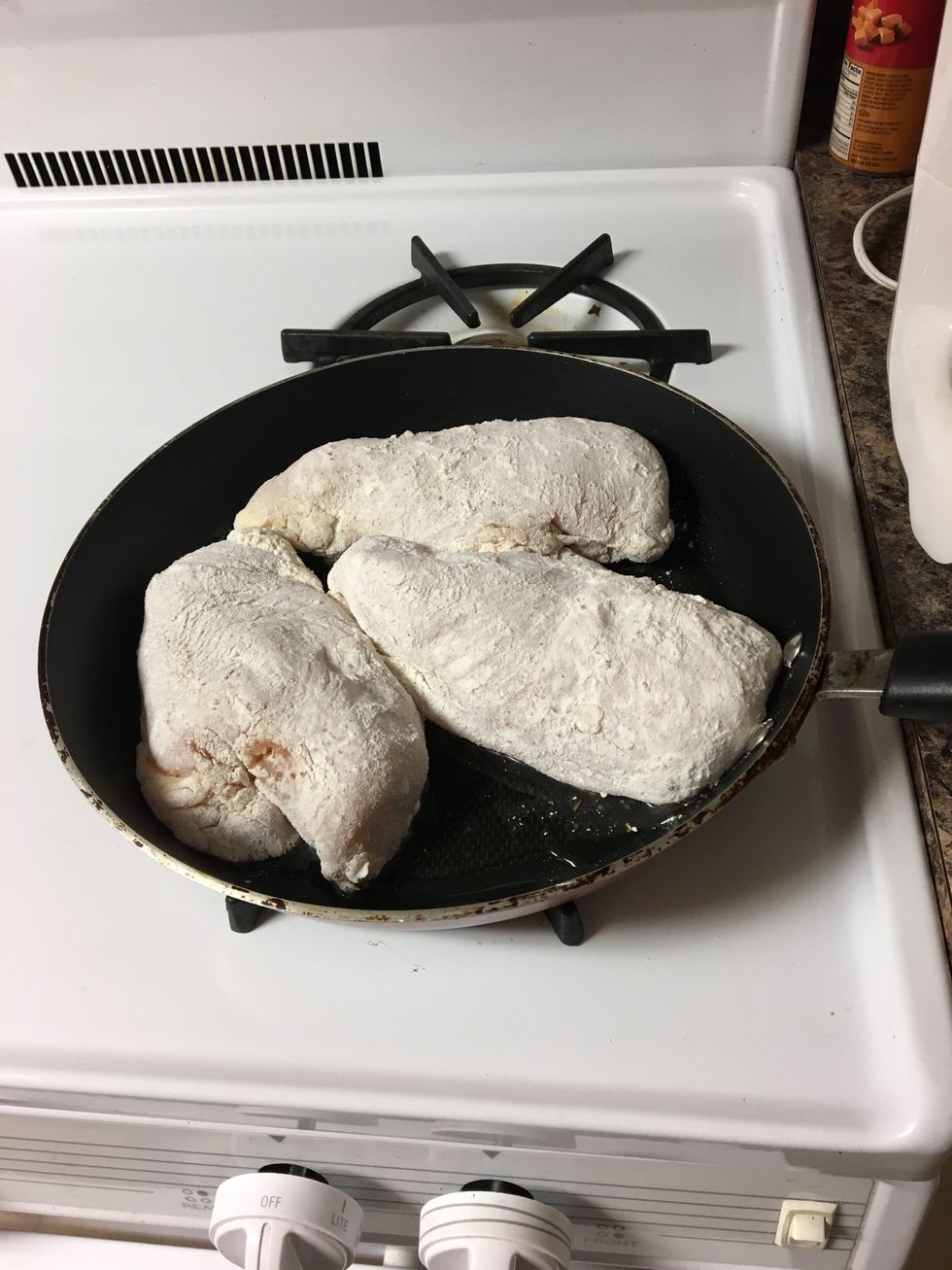 In a large skillet, cook chicken pieces in hot oil over medium heat about 10 minutes or until chicken is browned, turning to brown evenly; remove chicken from skillet.
Note: These pieces of chicken were quiet large, so they took much longer than 10 minutes to brown. Cut large pieces of chicken to speed up cook time.
Using the same large skillet is recommended throughout the recipe. However, we were cooking in a college apartment with limited utensils, so we used a large pot for the remainder of the recipe.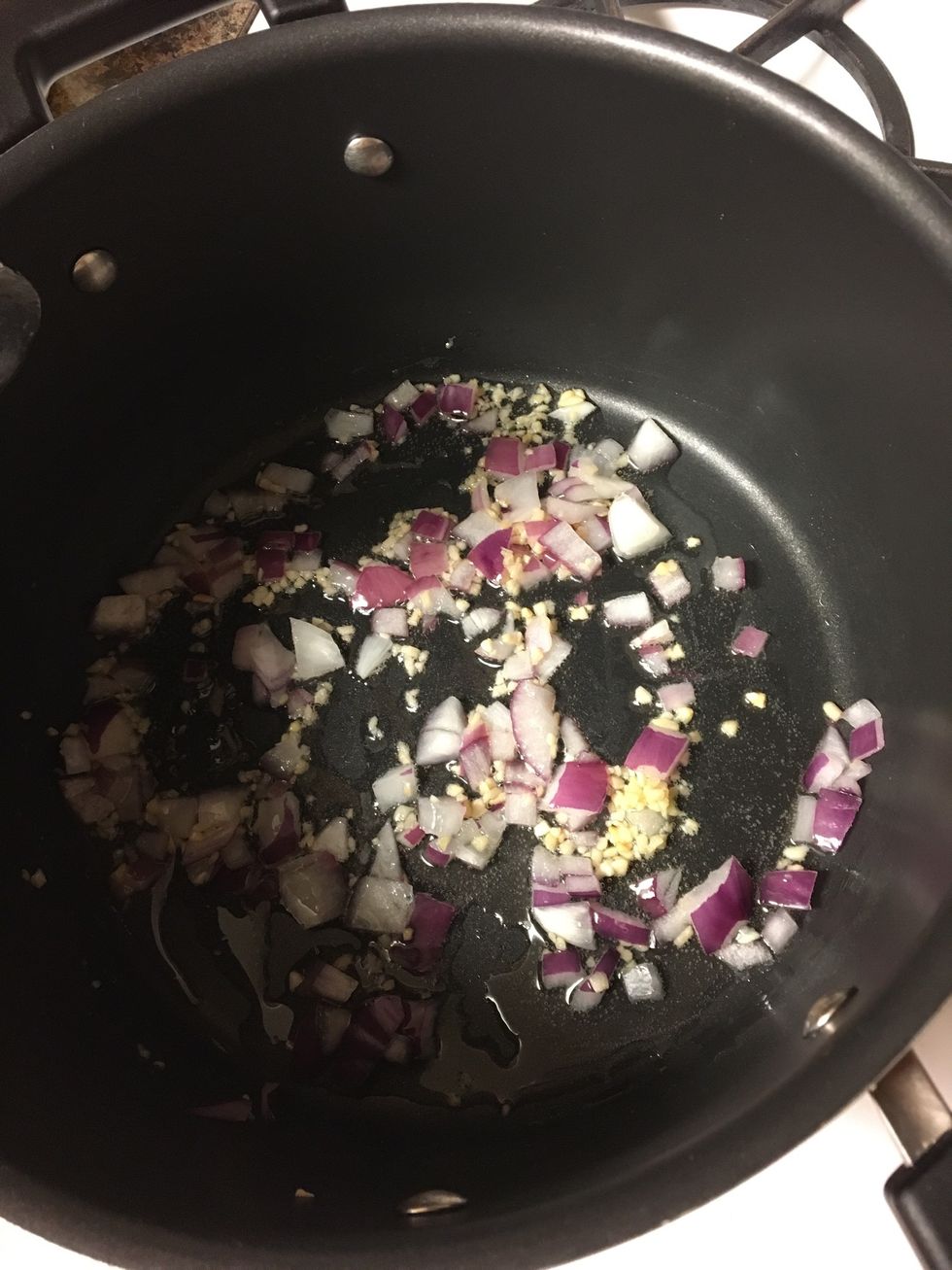 Add 1 tablespoon vegetable oil to skillet. Once hot, add chopped onion and garlic. Cook and stir for 4-5 minutes or until onion is tender.
Carefully stir in Liquid (we used chicken broth). Return chicken to skillet. Bring to boil; reduce heat. Summer, covered, for 30 minutes.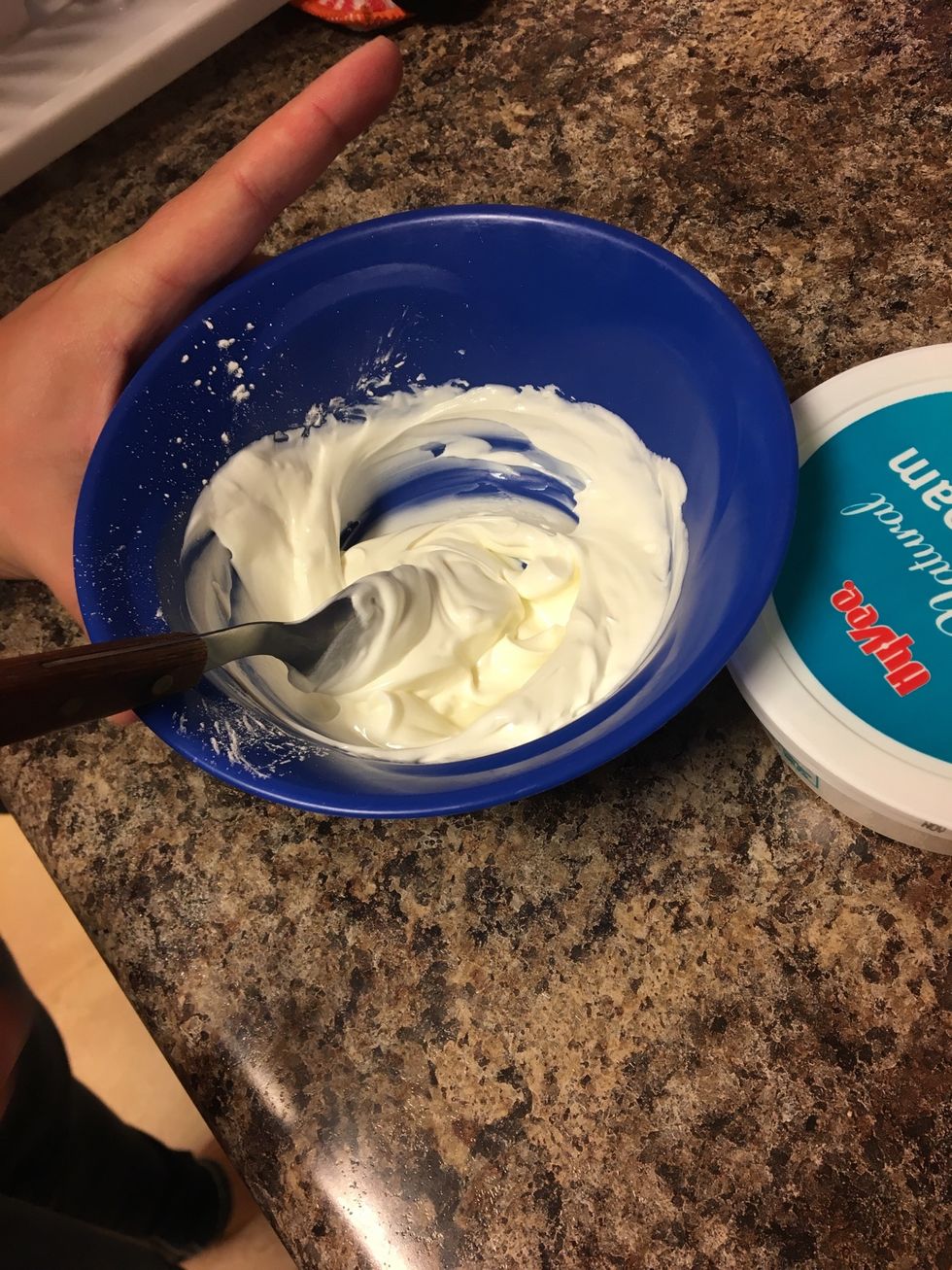 Combine Sauce ingredients (we used sour cream) and cornstarch; stir into chicken mixture.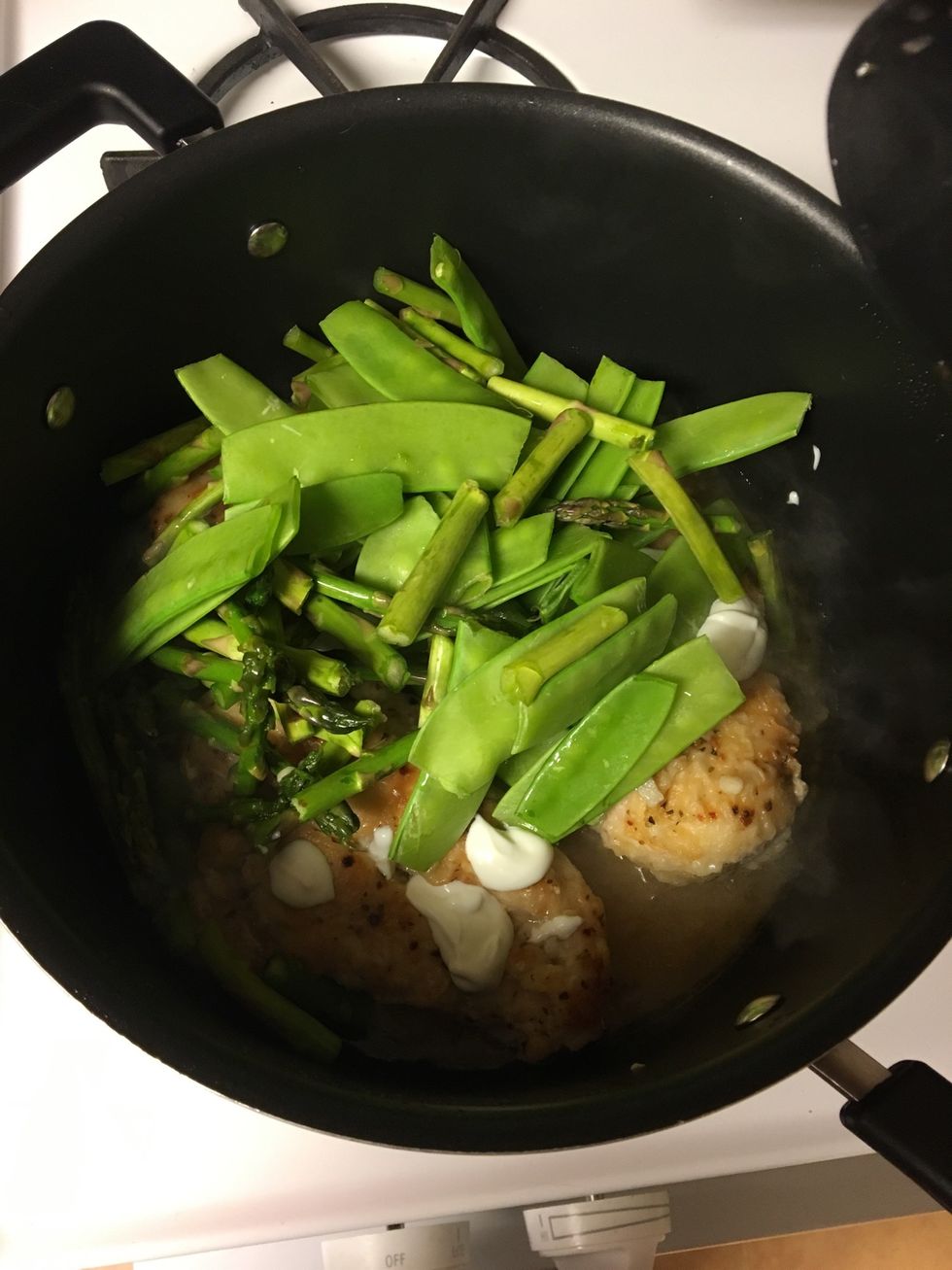 Add Vegetables (we used asparagus and peas). Return to boiling; reduce heat. Summer, covered, for 5-10 minutes or until vegetables are crisp-tender and chicken is done.
Note: I recommend using a meat thermometer to determine when chicken is thoroughly cooked (165 degrees Fahrenheit).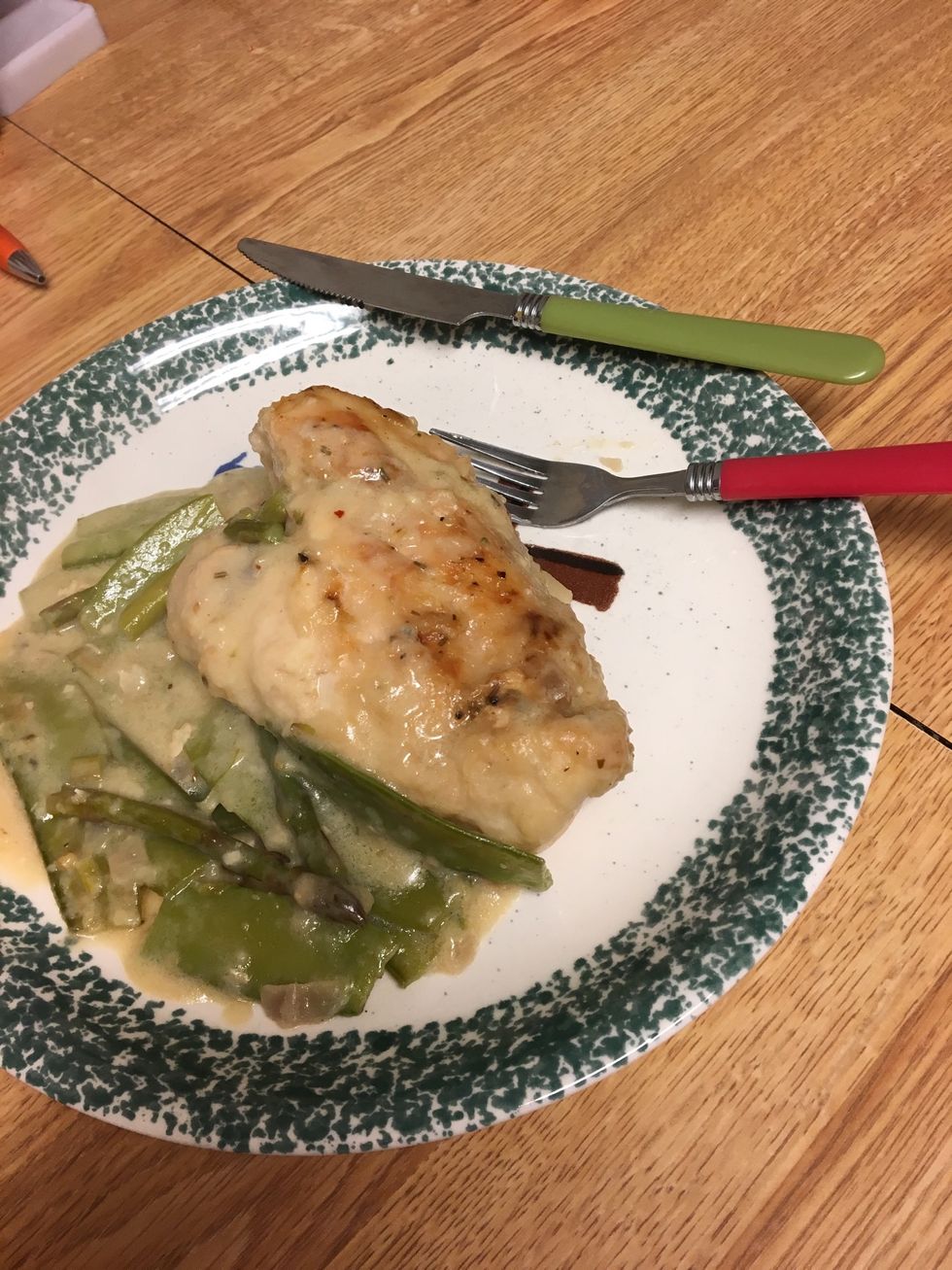 This recipe can be served over pasta, but we decided against it. Any whole grain pasta or rice would be delicious as a bed for this dish.
I give this recipe a 5/5. The directions were simple and I loved being able to "make it mine". Next time I'll cut the chicken into smaller pieces to reduce cook time and try some different vegetables.
3/4c Flour
1.0tsp SEASONING
1/2tsp Salt
1/4tsp Black Pepper
3.0lb Meaty Chicken Pieces, skinned
2.0Tbsp Vegetable oil
1/2c Chopped Onion
1.0tsp Minced Garlic (out of jar)
LIQUID
SAUCE
2.0tsp Cornstarch
2.0lb VEGETABLES