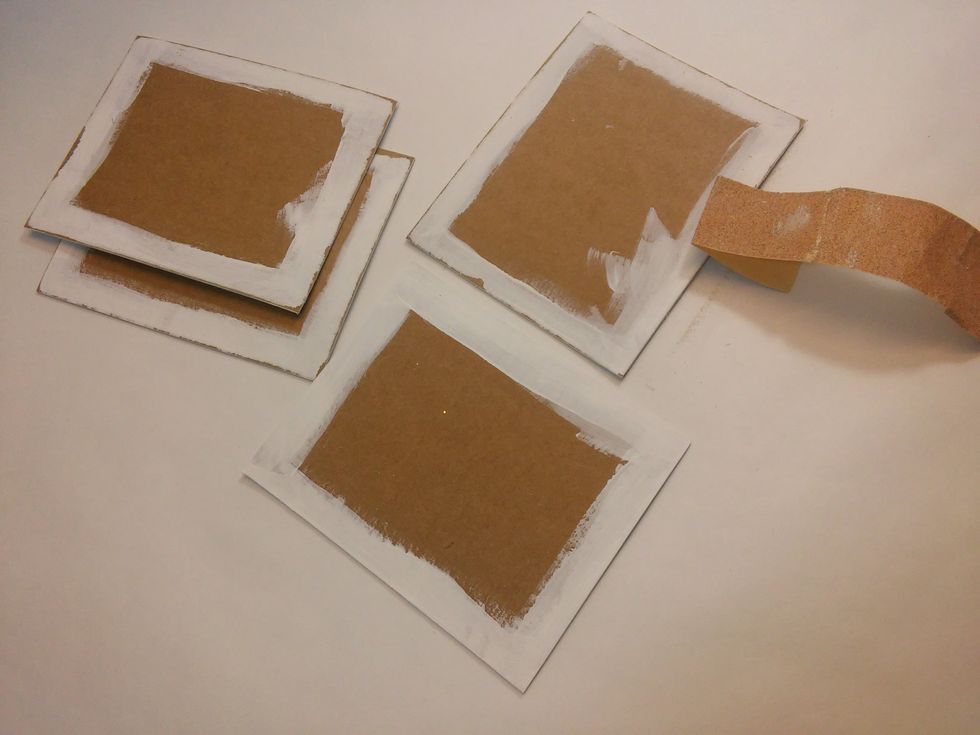 First I painted the edges of my chipboard pages with gesso. Then sanded a little on each edge, just to get the brown chipboard color to come back through.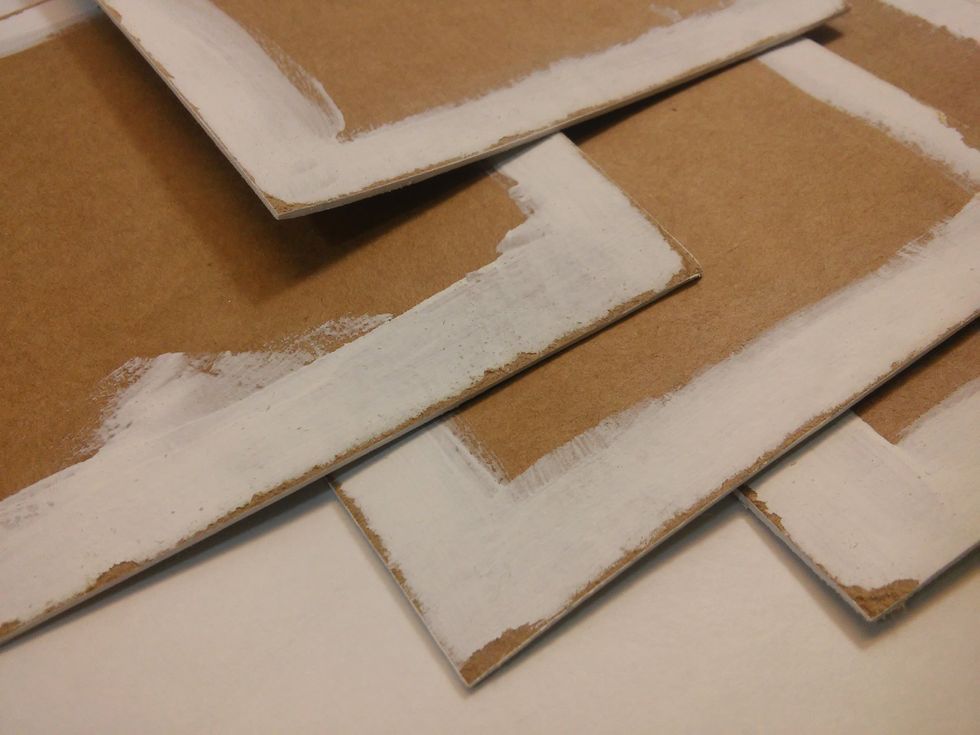 Love how this looks!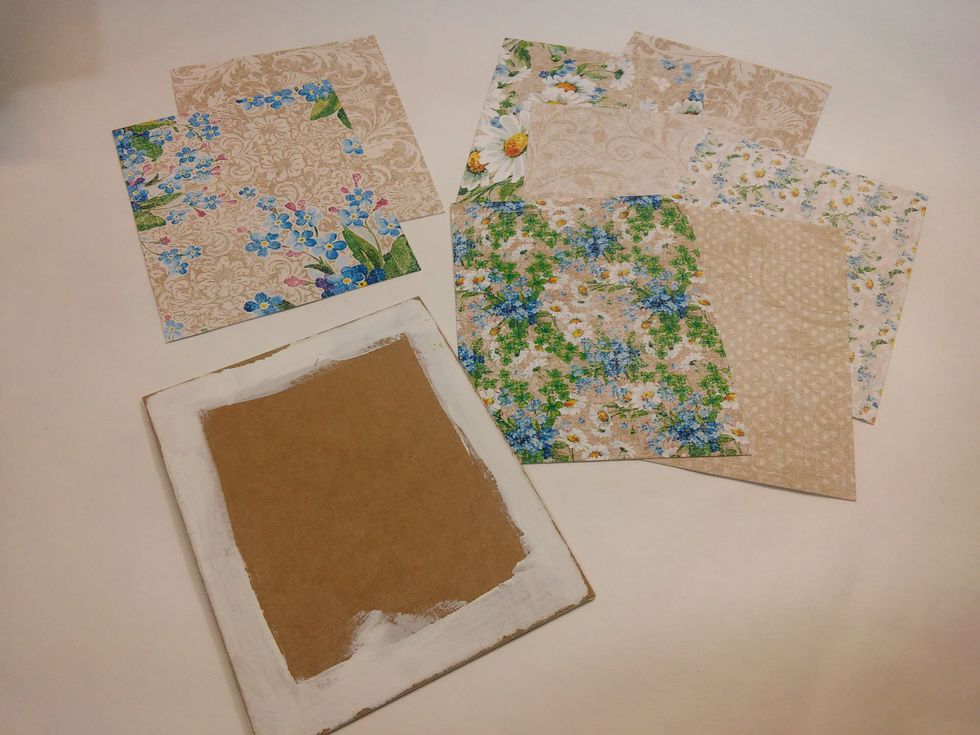 Next I chose and cut a few pieces of patterned paper for each page, leaving about 1/8 of an inch all around so the worn edges were visible.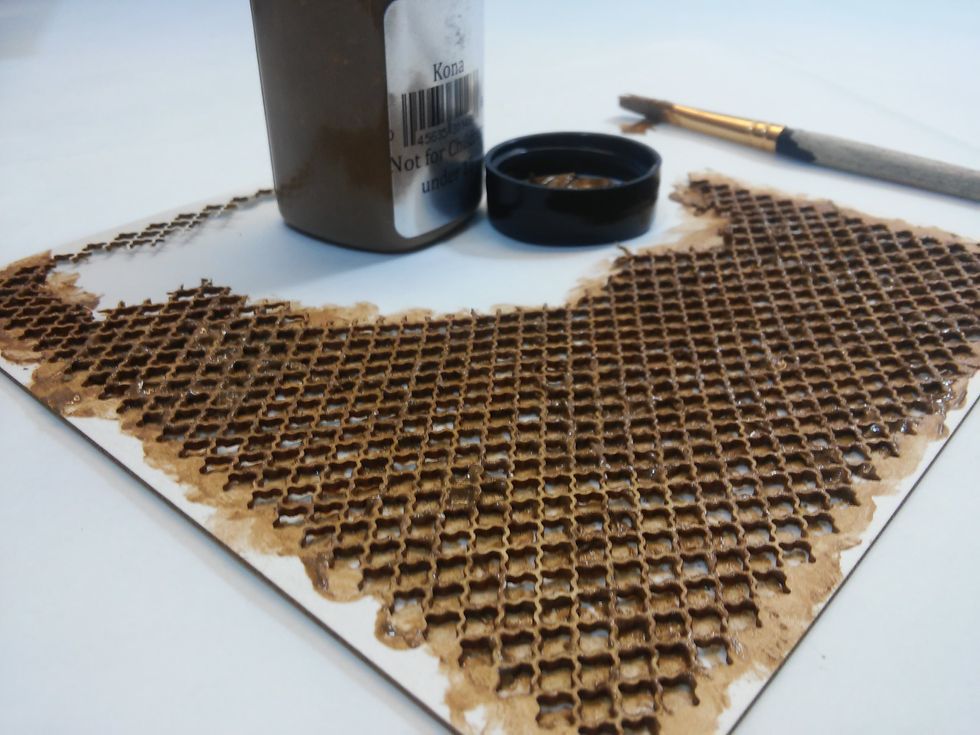 On some mesh chipboard, I put a heavy coat of Kona Dimensional paint and let it dry.
I love to ink the edges of my albums and papers with ink to give them a nice uniform worn look.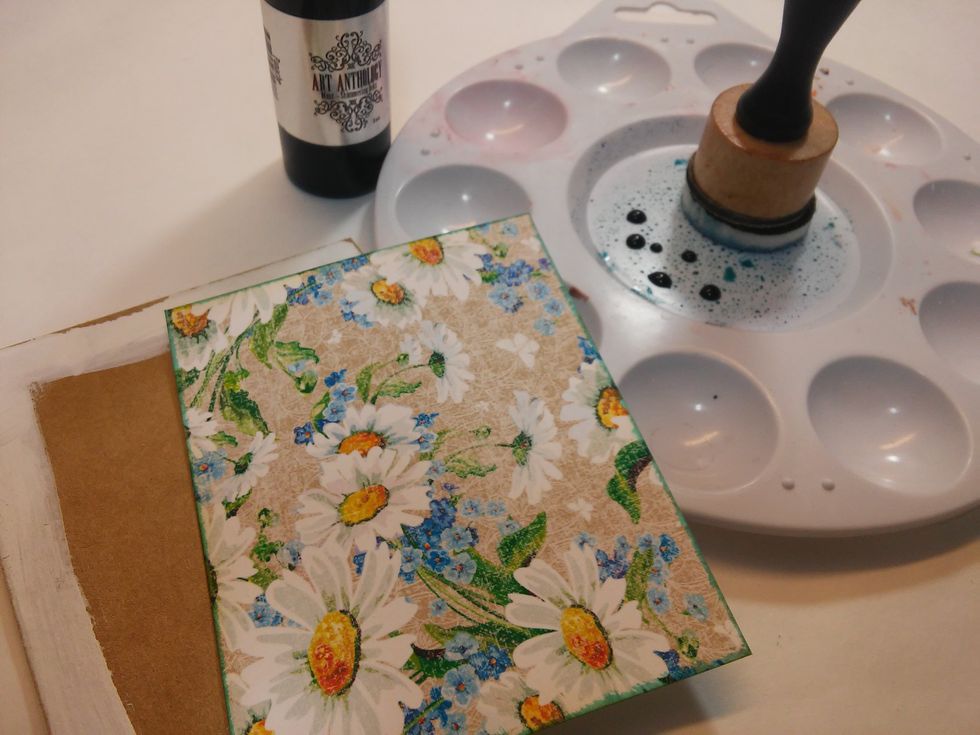 Next I used a sponge dauber to apply some Panache Minx Shimmering Inks to the very edge of the patterned papers.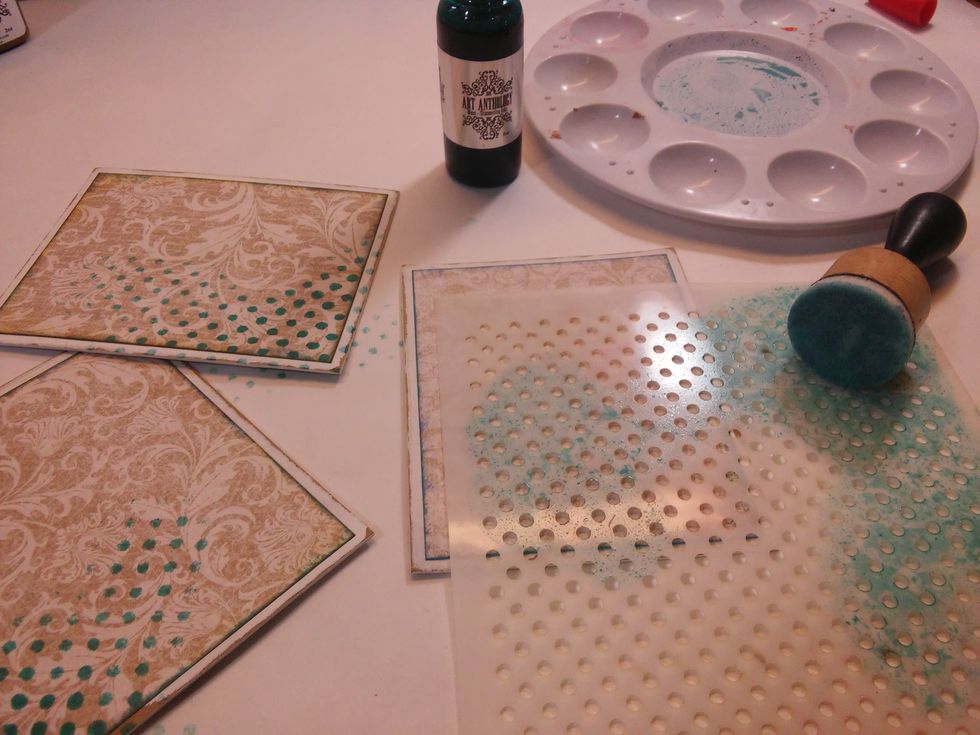 And used the Stencil to add a little interest to the pages.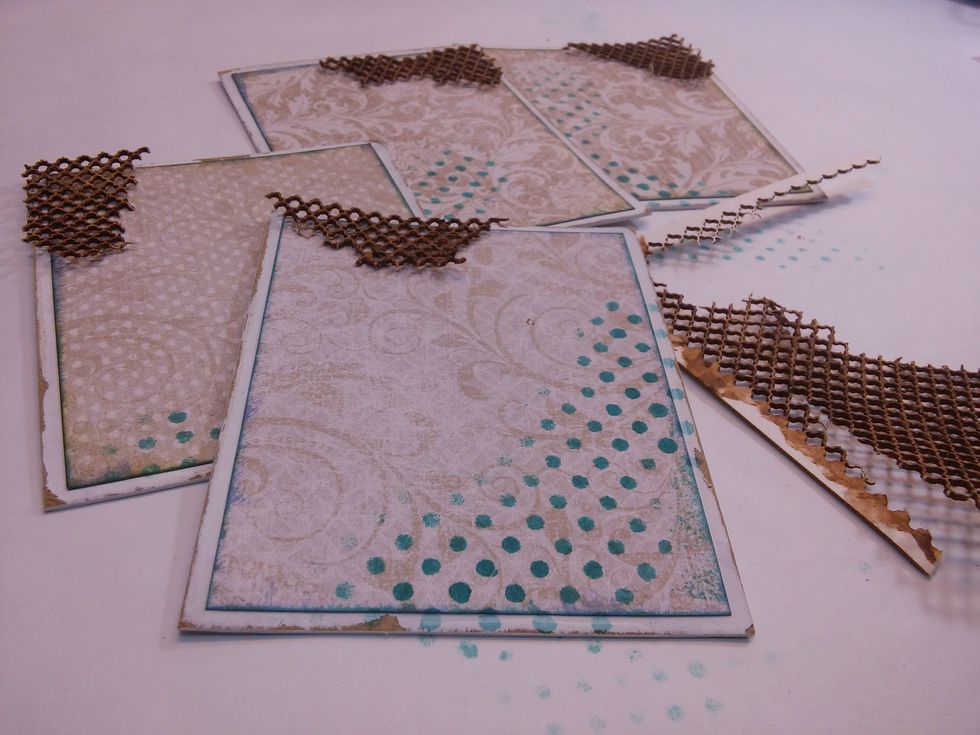 Now I've torn pieces of the chipboard mesh to adorn a corner or two on the pages. :)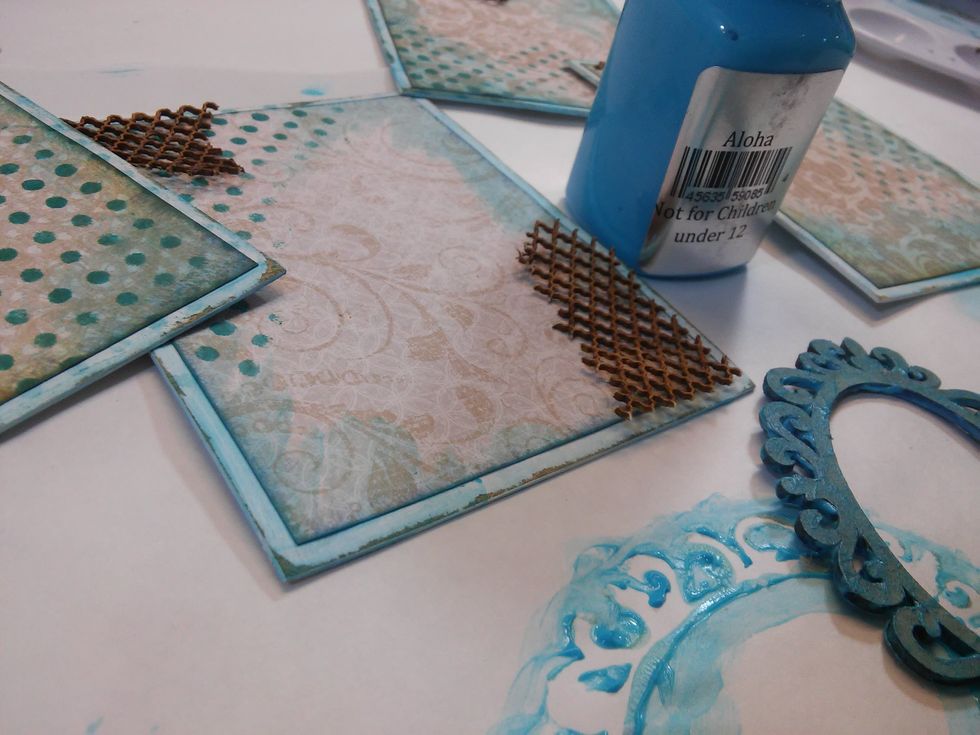 Using the tip of my finger a used Aloha Velvet Paint to just barely turn the color on the page edges. With a paint brush I also painted a chipboard scroll oval frame that with adorn the front cover.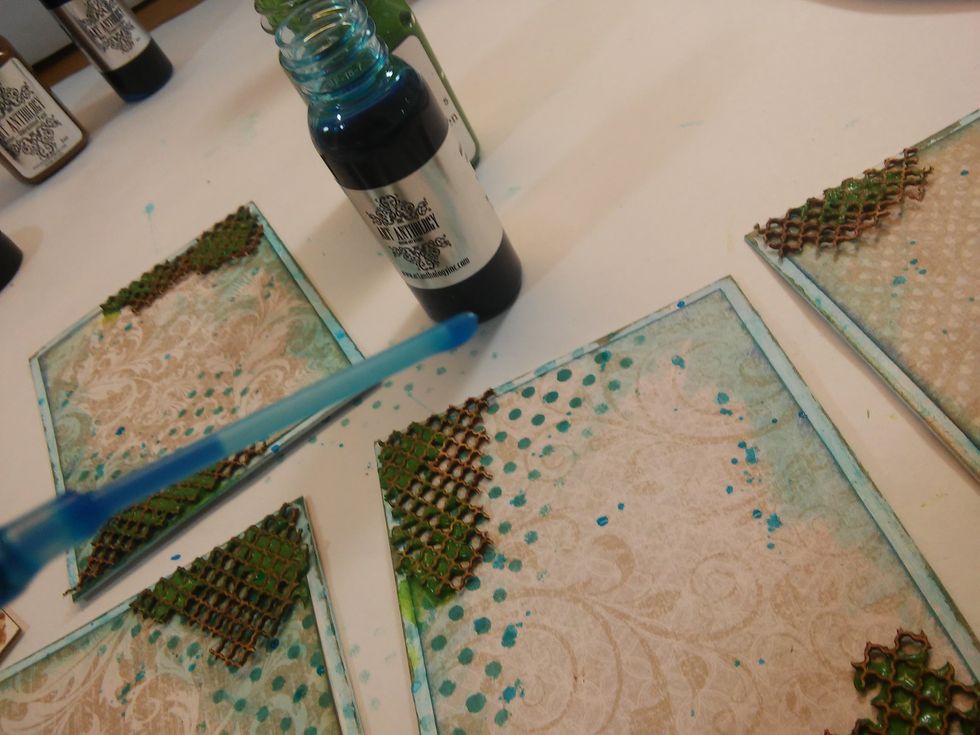 Now I used the inner straw on my Siesta Key Spray for a few flicks of color. Then w/ just the tip of my finger again, I rubbed some Shamrock Paint into the areas of mesh. It looks kind of mossy. :)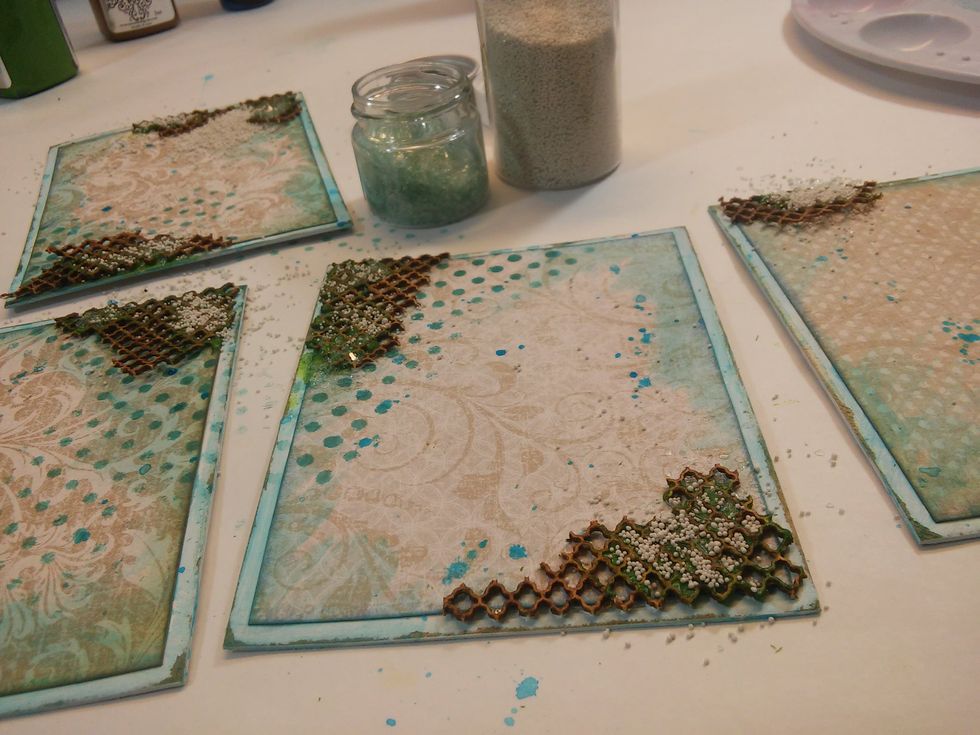 Now while the Shamrock paint is still wet, I put a dusting of glass glitter and micro beads in some of the mesh, trying not to cover all the paint.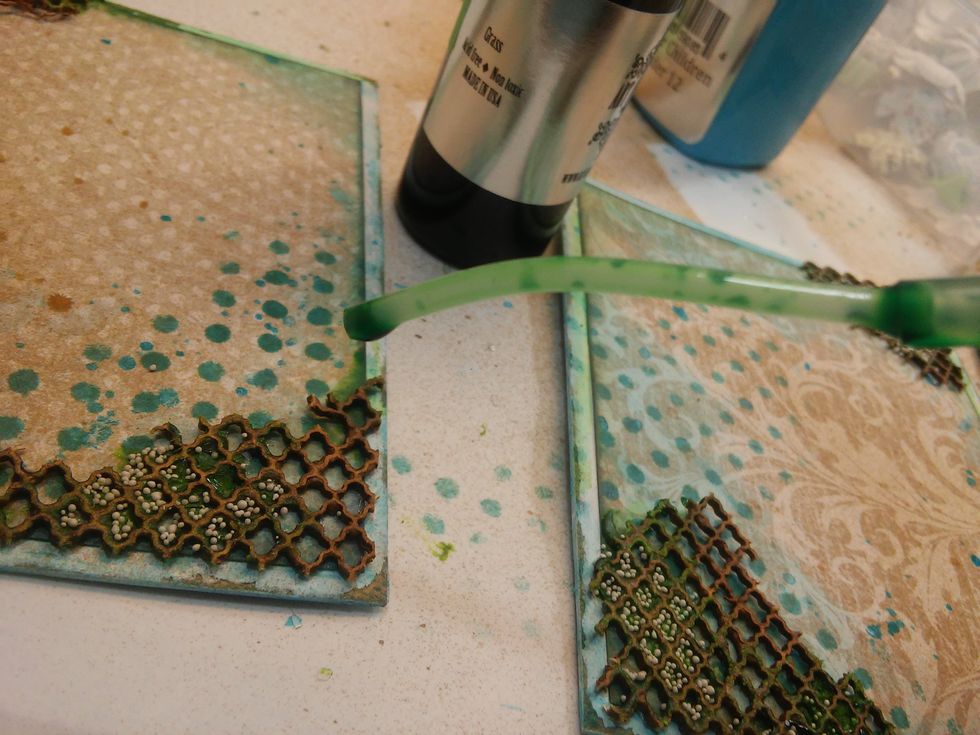 Still wanting more green within the mesh I used the staw in my Grass Colorations Spray to drip a little more green in.
NOw more sanding! Just a little around the edges of the frame.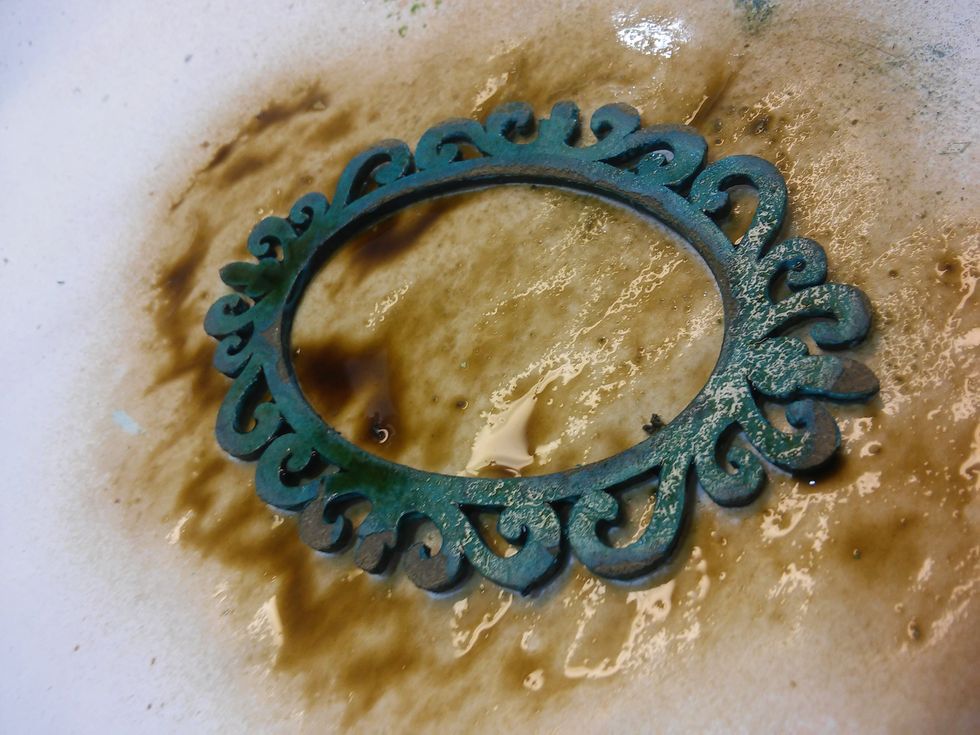 Now cover it with a nice coat of French Toast Colorations Spray, and those sanded spots suck it right up.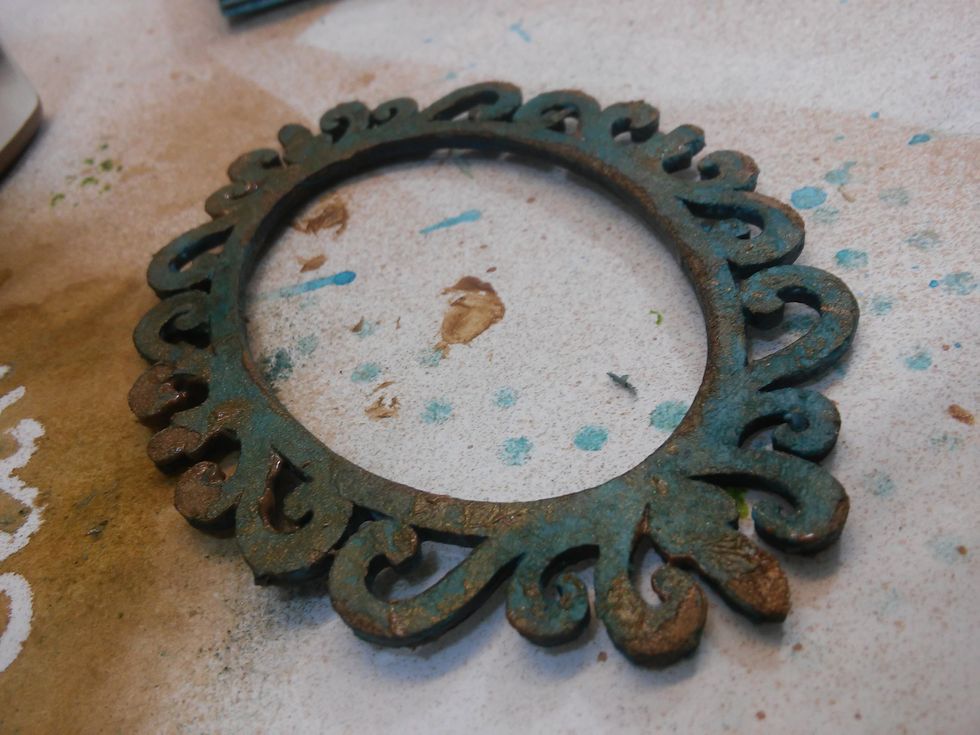 Gorgeous effect.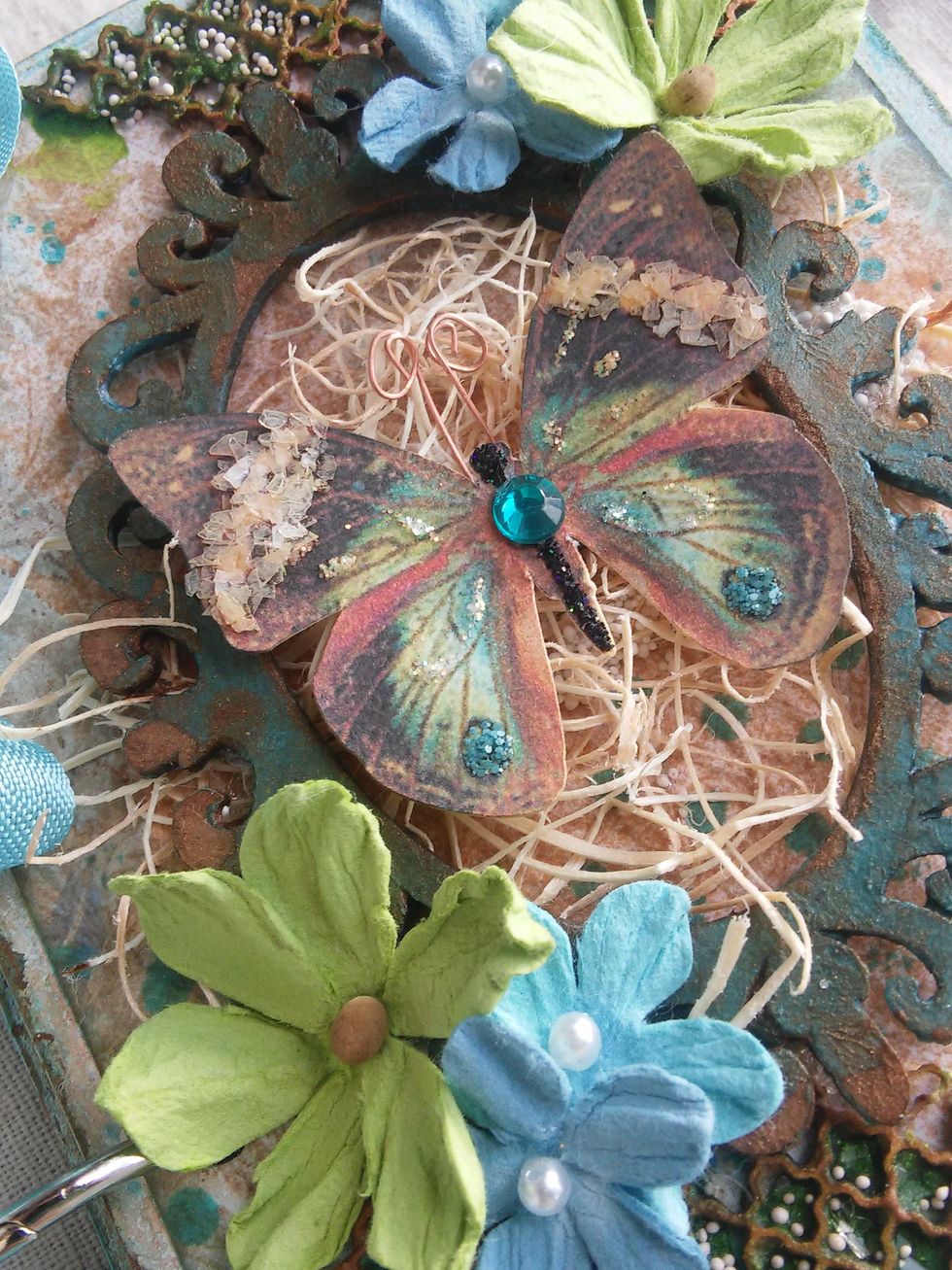 Rustic perfection.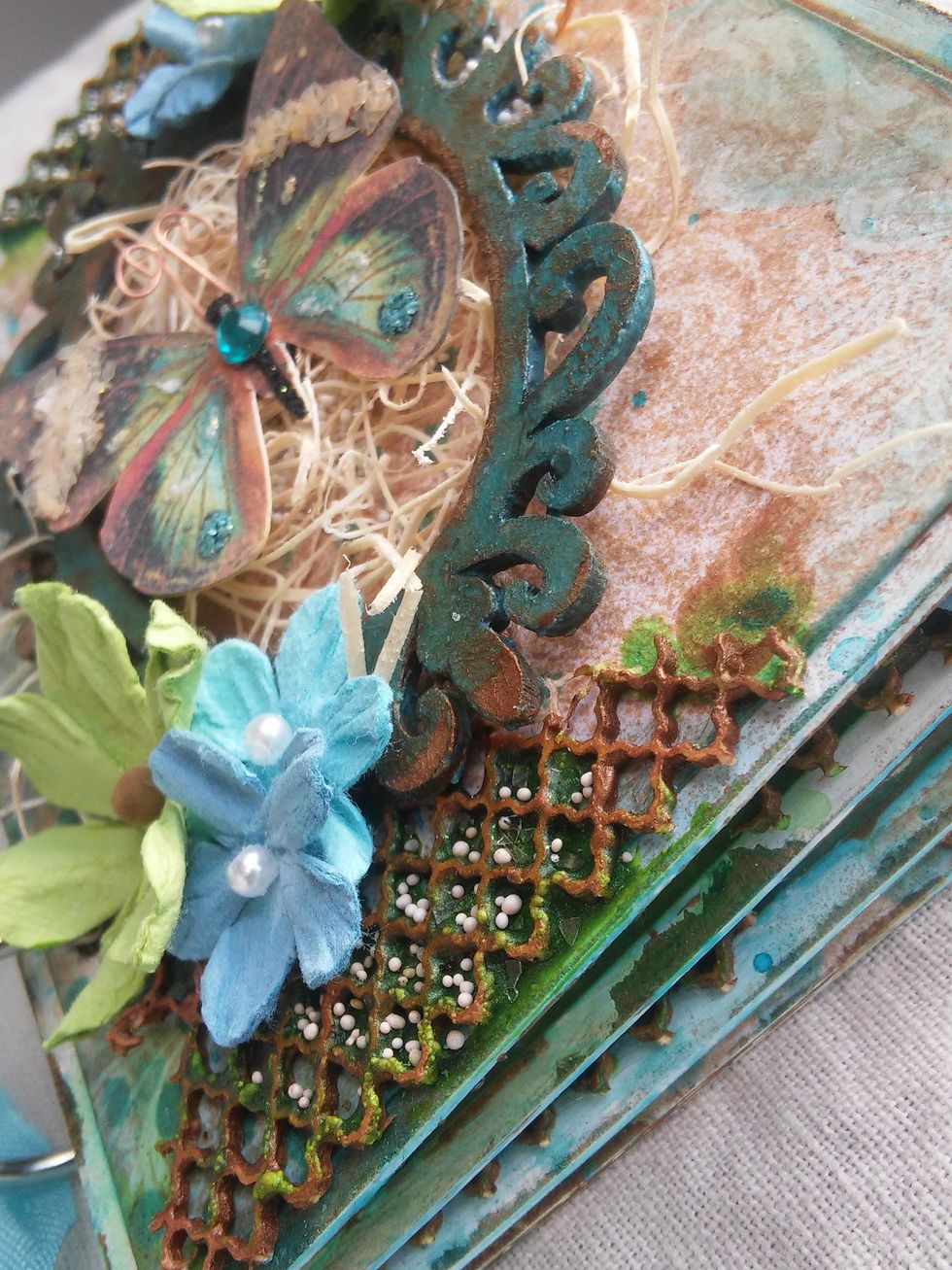 I hope I've inspired you to give your own mini album a try!
Grass Colorations Spray
French Toast Colorations Spray
Panache Shimmering Ink
Aloha Velvet Dimensional Paint
Shamrock Velvet Dimensional Paint
Siesta Key Colorations Spray
Kona Velvet Dimentional Paint
Dottie Stencil
Art Anthology
Art Anthology is a manufacturer of dimensional mediums.\n\nCome chat with us in our Facebook Group: Art Anthology Adventures in Art