How to make a unique glass mosaic, part ii
Find me on Instagram or Twitter @ezbngrn. Tweet me a pic of your mosaic!
34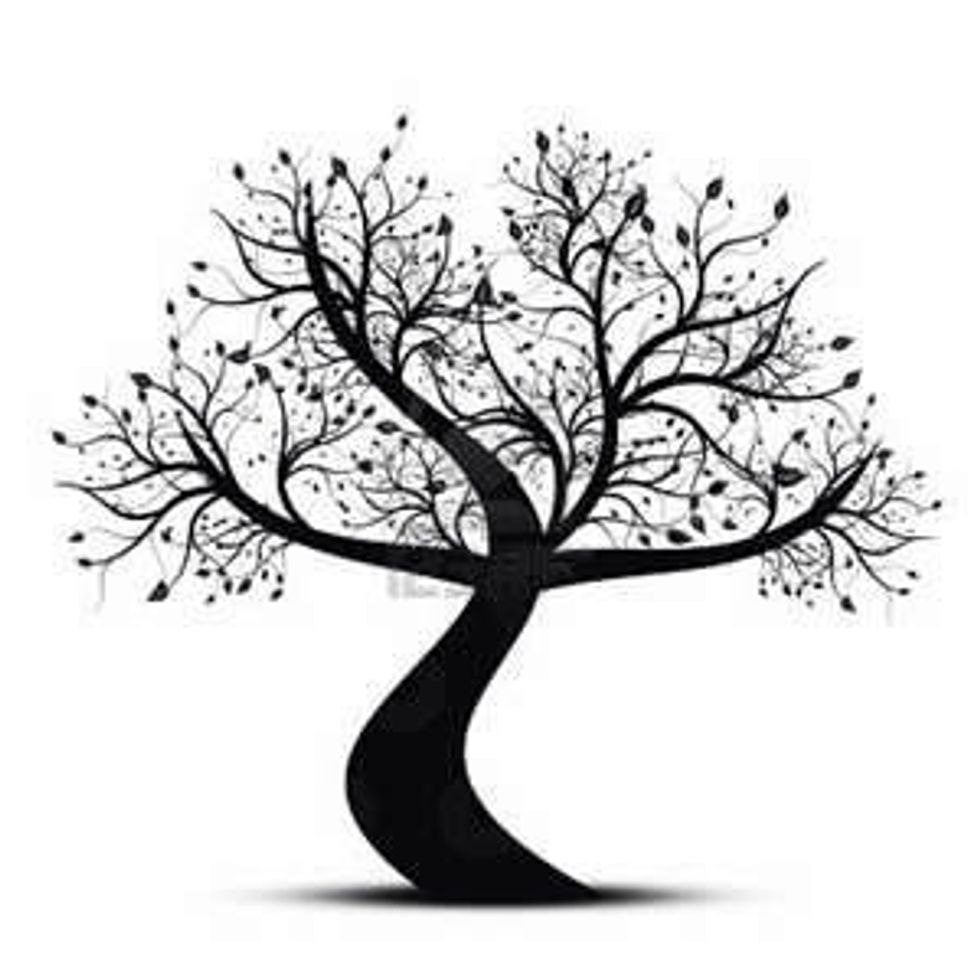 I wanted to do a "Family Tree" so I did an image search and found this perfect little tree.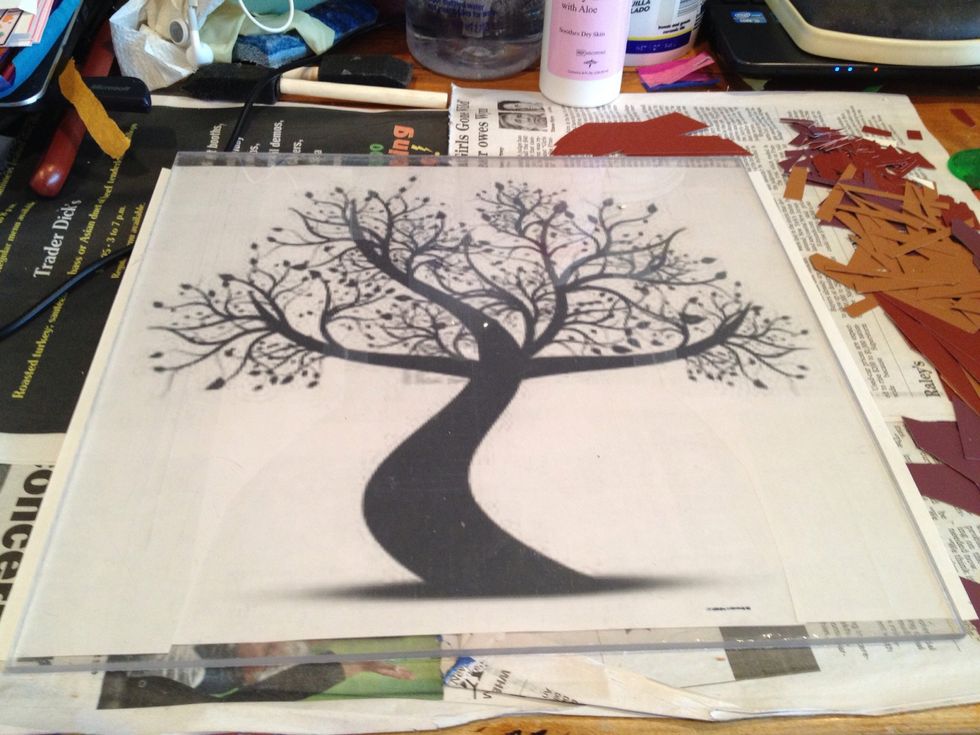 I enlarged the tree to the size I wanted. You can use a low-res file because it will not be seen. It's only a template so it's alright if it's fuzzy.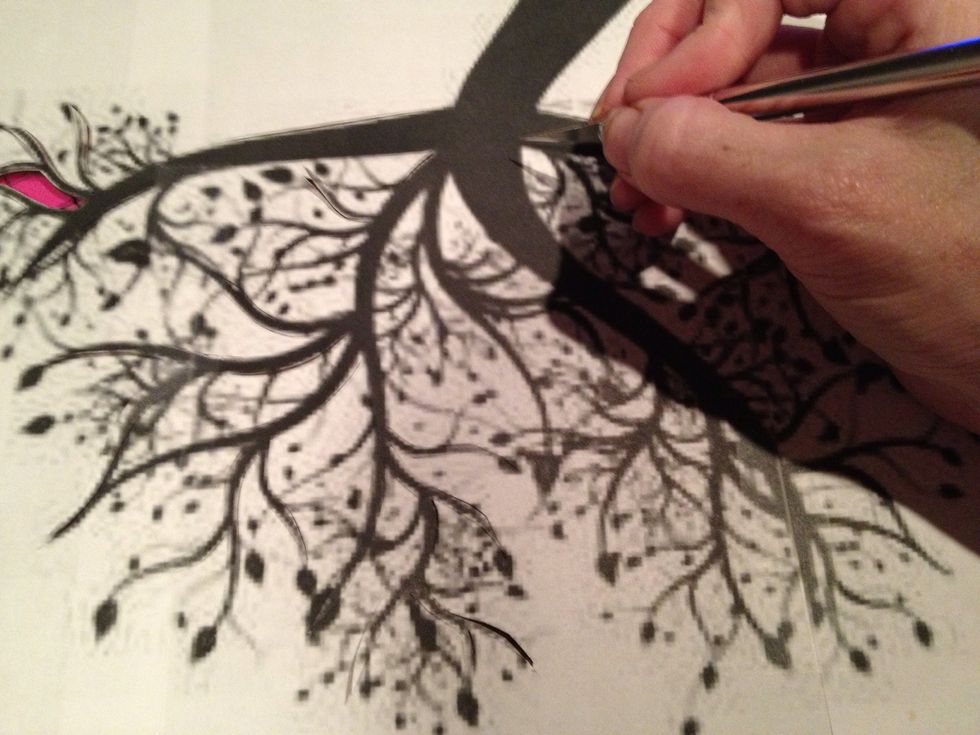 Place the template over your tissue or colored paper. Cut out the design with an Exacto knife over a craft mat.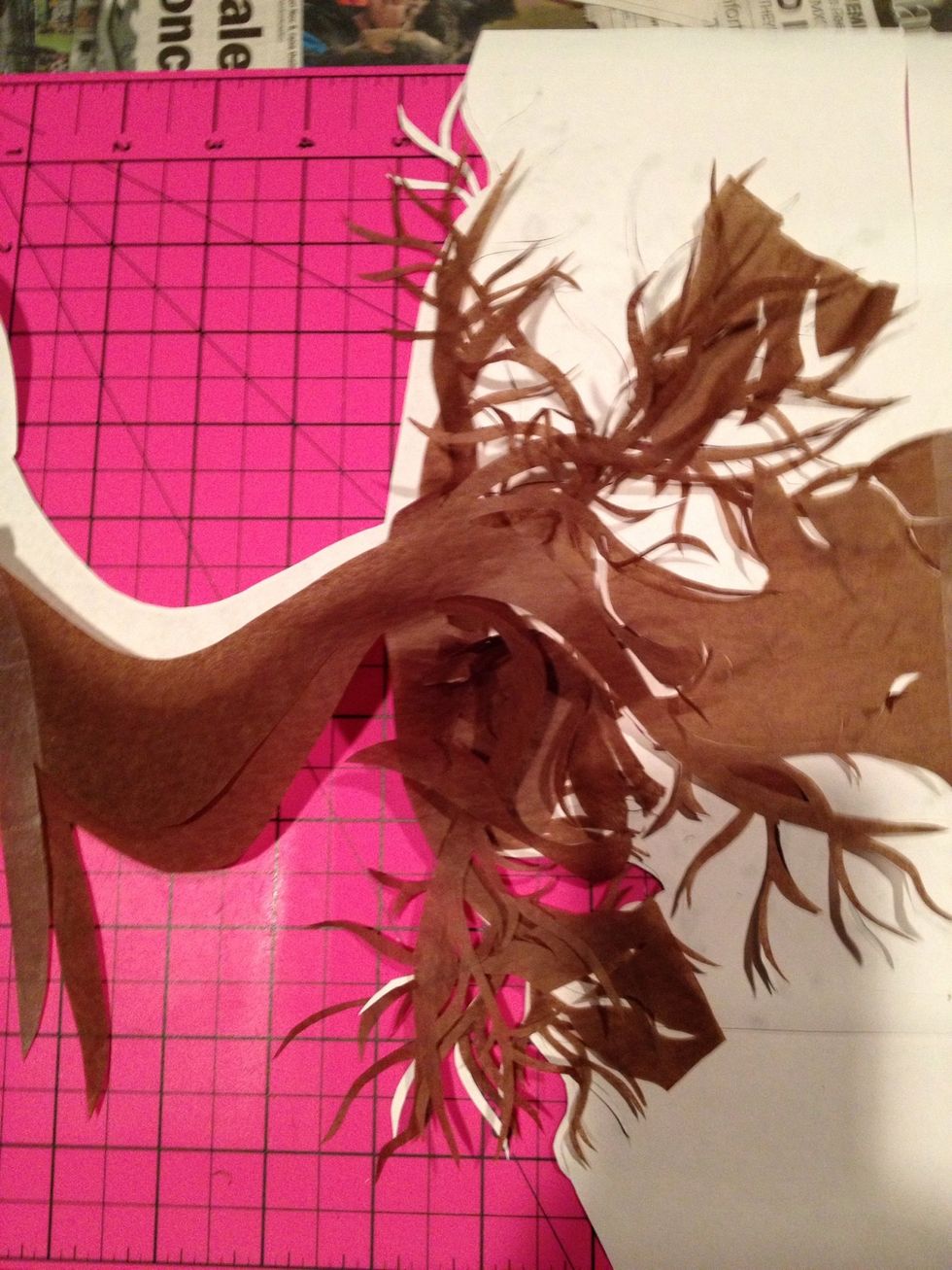 Being so complex, I put two sheets of tissue paper below my template so I could use the second tree on a future mosaic design.
I now have the tree for my design. Glue this on to your background with Sobo glue.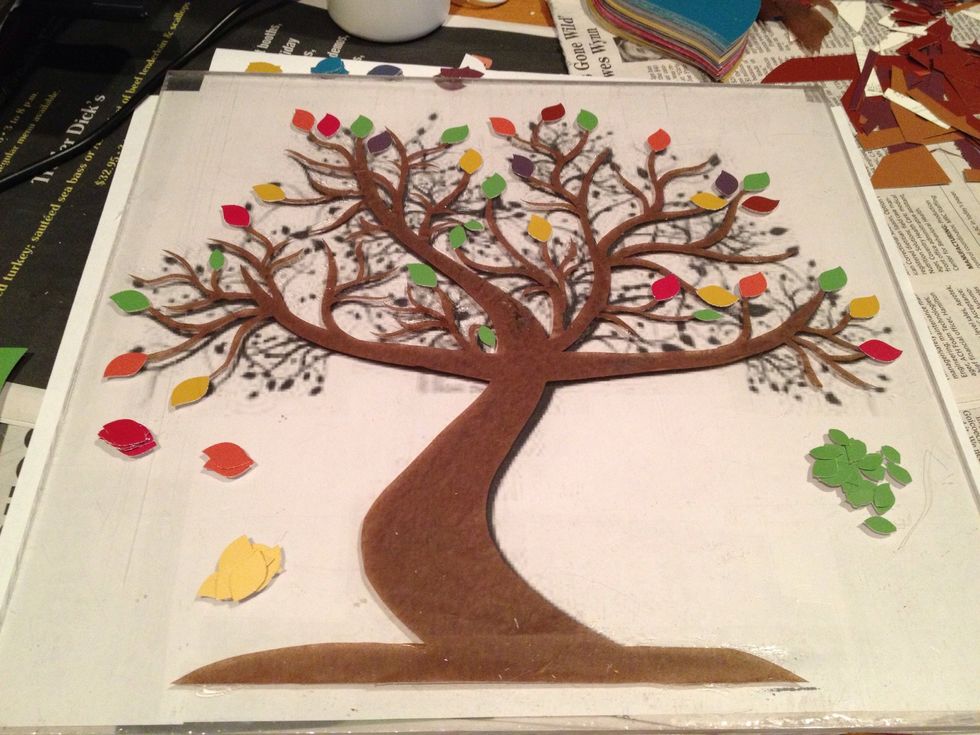 I needed to match colors in the recipient's home so I picked up some paint chip samples at the hardware store. I then spent a week cutting out and gluing leaves to the tree.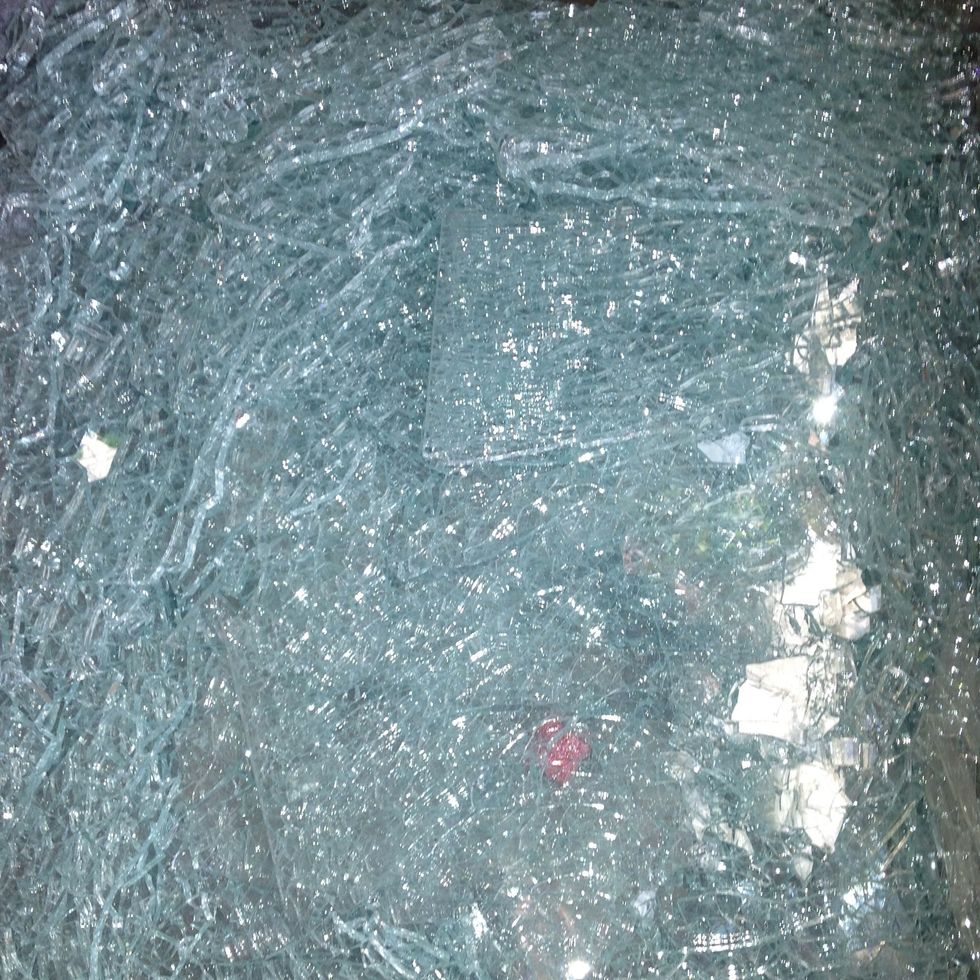 Order a sheet of tempered safety glass from any glass shop. They will often donate a chipped or mis-ordered piece. Bundle the glass in old rags, lay on a tarp and hit in the middle with a hammer.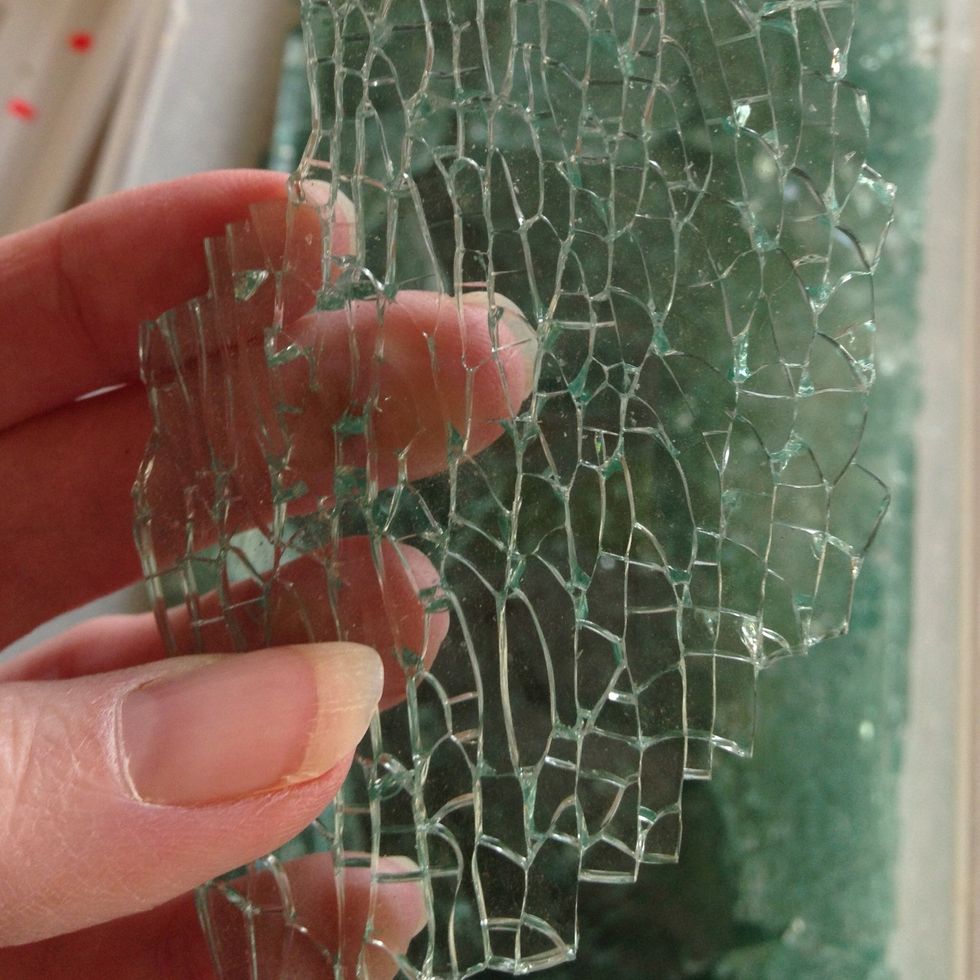 The glass will shatter in a variety of ways. The main pieces will have a crackle effect. The impact of the hammer produces long strips without the crackle effect.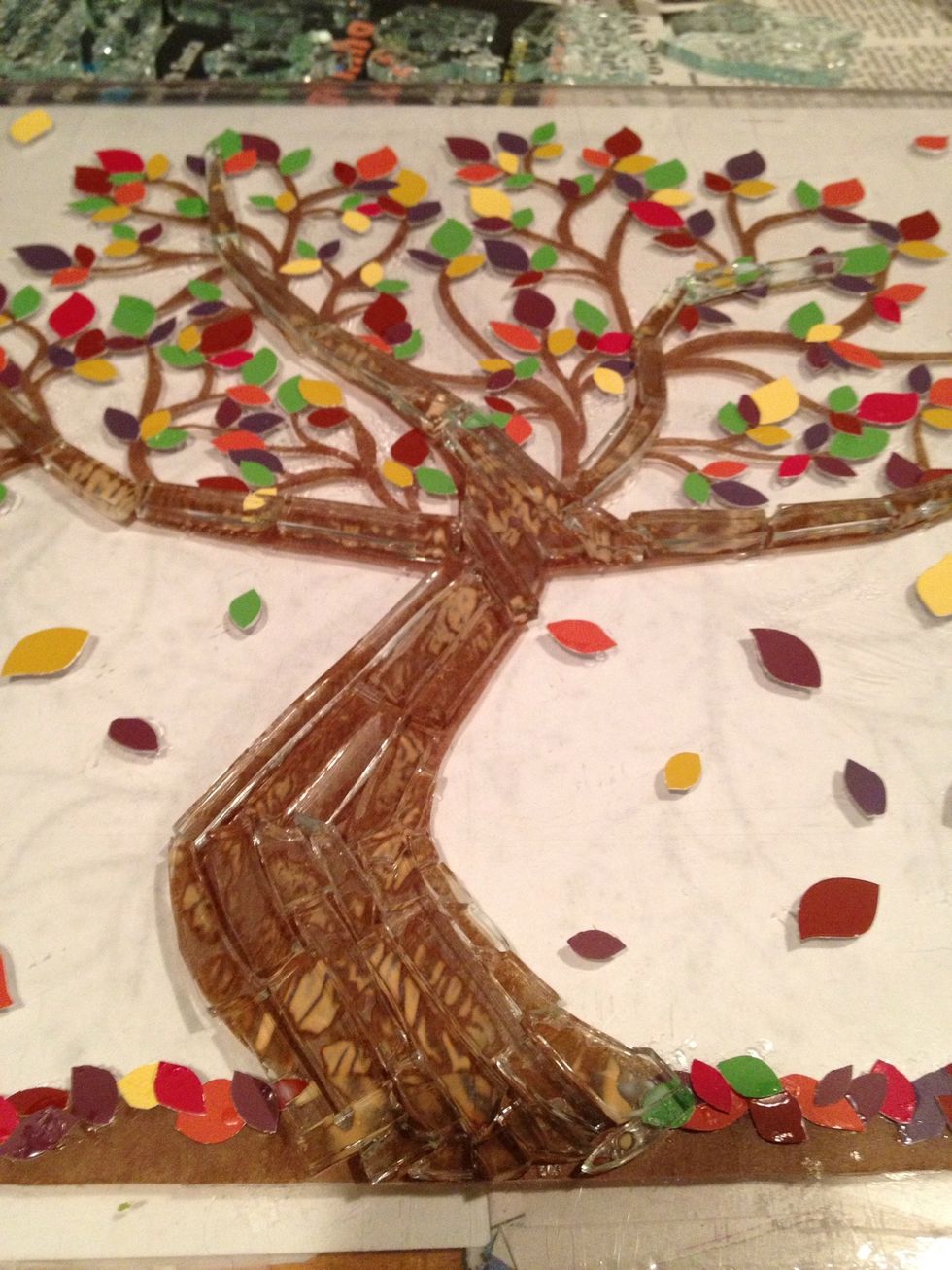 I used the long strips of glass that weren't crackled to make the tree stand out. Do not use a lot of glue because it will cloud the glass when dry. I've found just a few dots on the glass works best.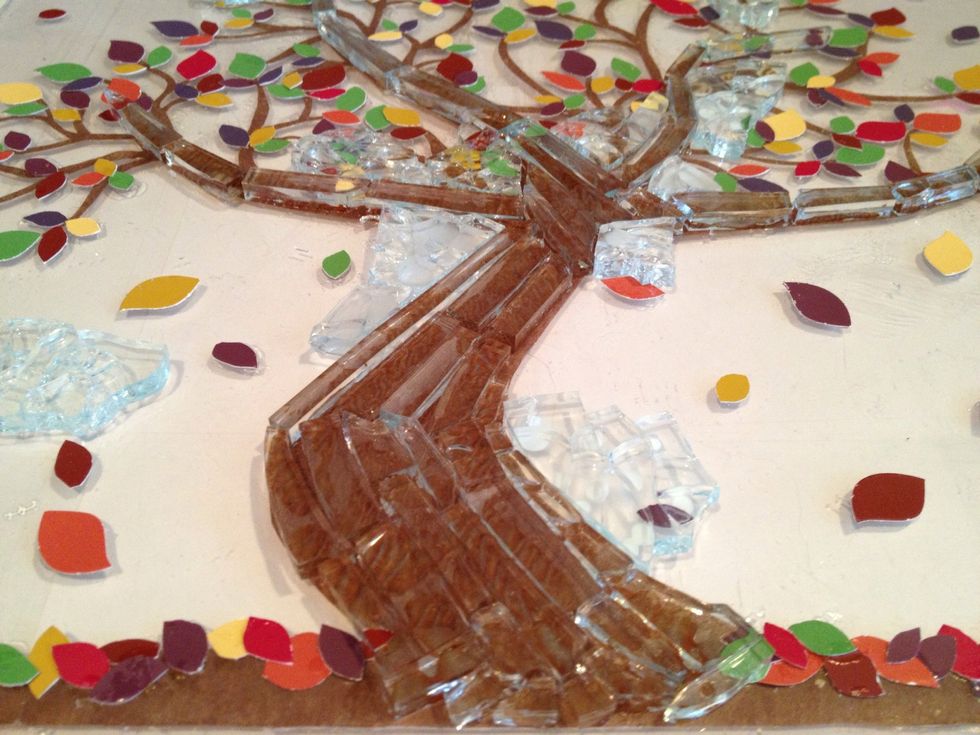 Then just fill the remainder of your design with the crackled glass.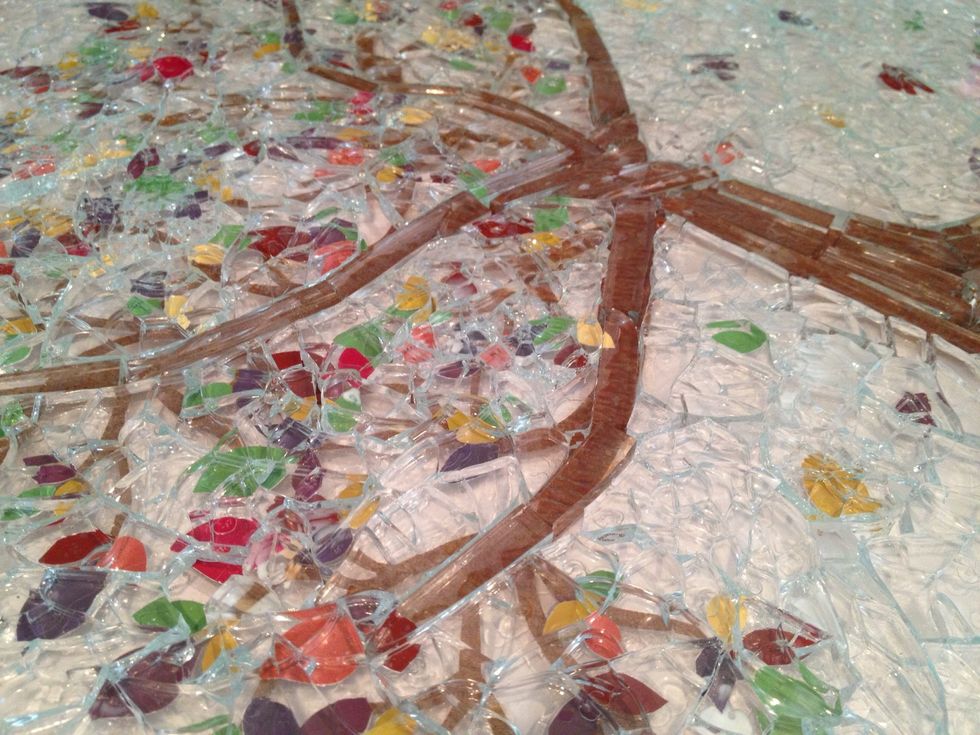 It will take some time finding a place for all of the glass, but the tighter the pieces the better it looks.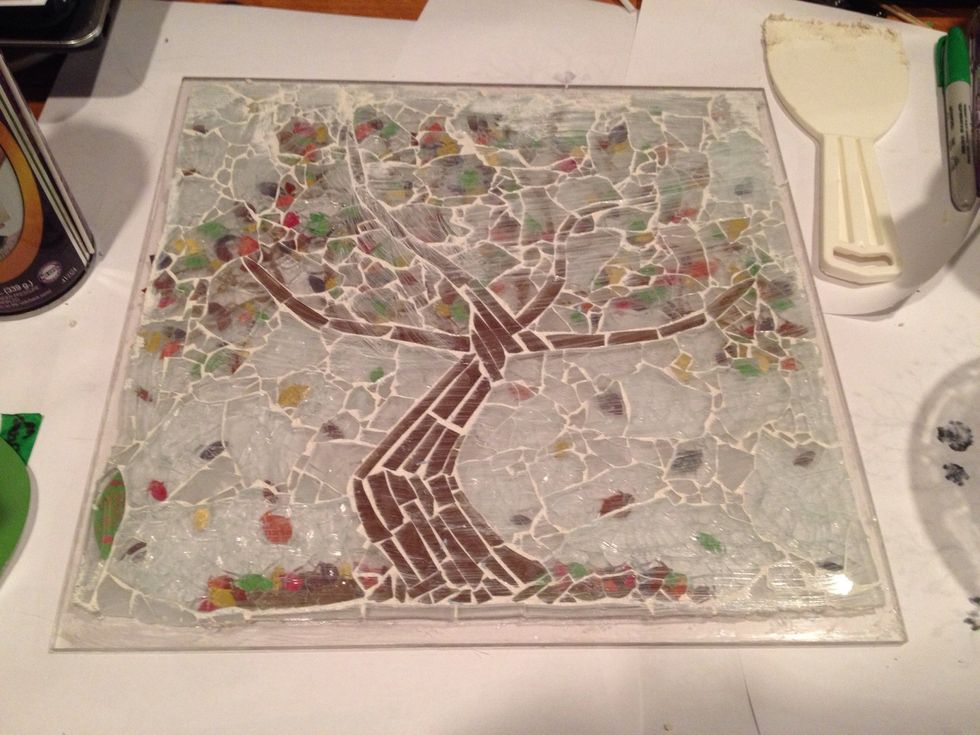 The last step is to grout your piece using a premixed adhesive and grout and wipe it clean.
The finished piece was framed with a yellow background and hung on the wall. I'd love to see your versions on Twitter or Instagram @ezbngrn. Thank you for checking out my guide.
Tempered safety glass
Acrylic, wood or plastic scraps for background
Tissue or colored paper and/or glass paint
Sobo glue
Internet connection and printer
Exacto knife
Premixed adhesive & grout
Leslee Hill
Graphic / Web Design. \nPhotography. \nTV Production. \nGlass / Mixed Media Art.\n\nThanks to all Snapguide users. \nI look forward to learning from each other.