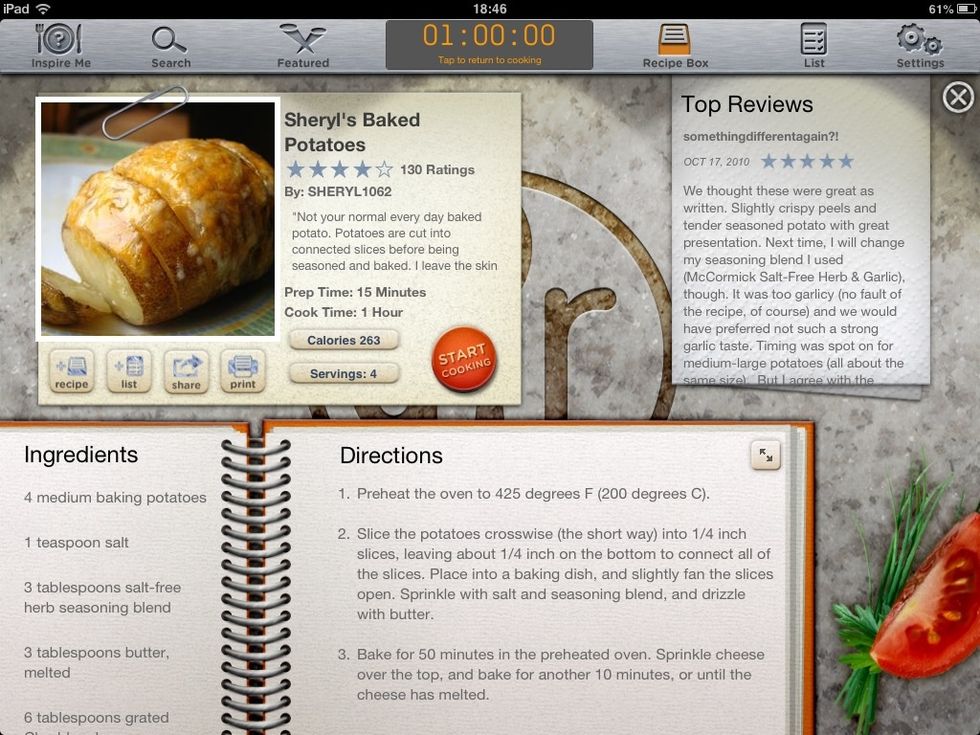 I found this recipe on Allrecipe.com and I've used it ever since. I'm not one to follow it step-by-step but I do use it as a basic template. Allrecipe, you are awesome.
Scrub your potato! All the good healthy stuff is in the skin. Trust me, it's worth it.
The recipe calls for 425F. I find that 350F works just fine for me. You can give it a try either way. I'll stick to 350 thank you very much. 😏 In case you missed the point, preheat the oven.
One of the problems people had in the reviews was cutting straight through the potato. The point is to keep it all together to make a yummy buttery piece of potato heaven. Mmm...butter.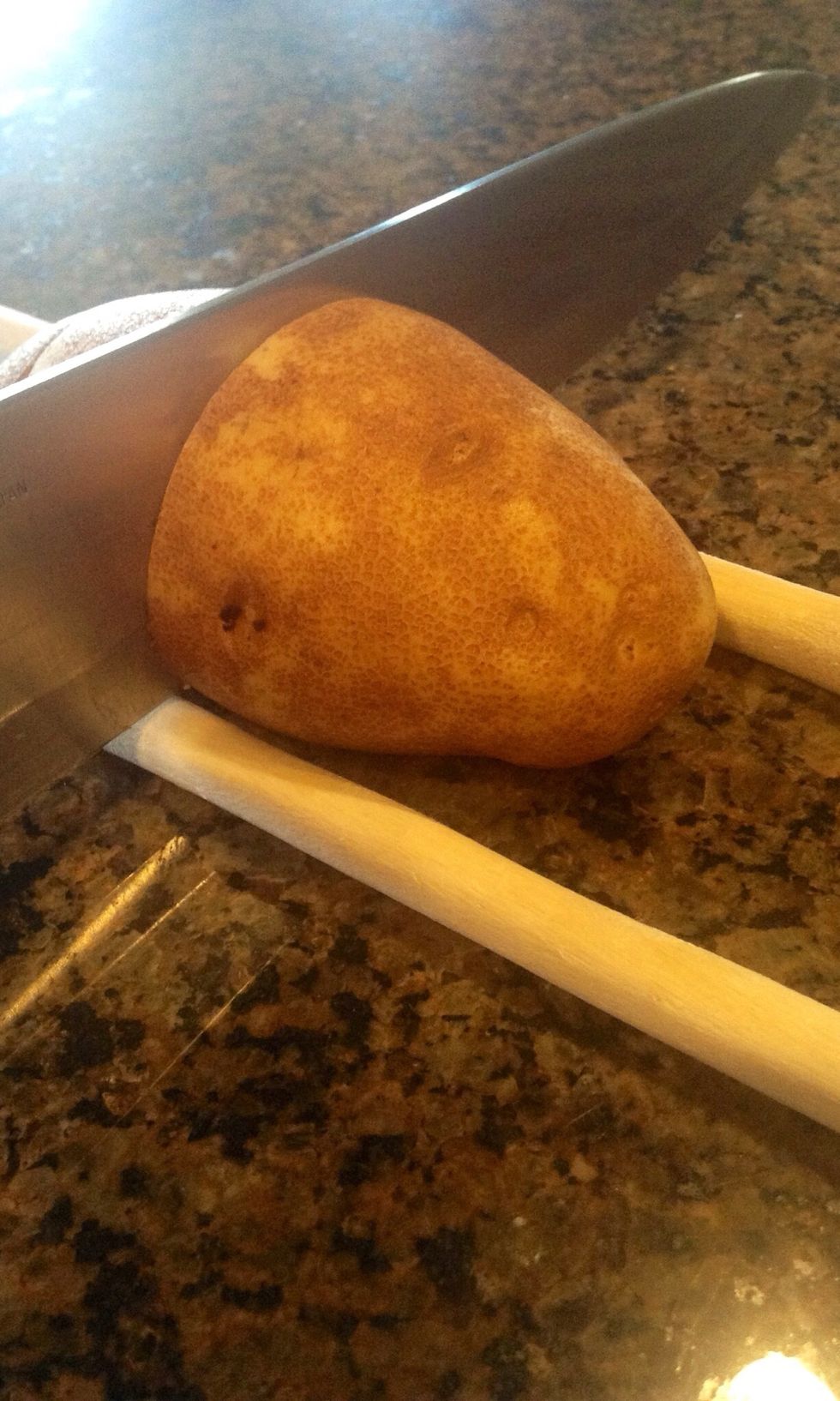 The fix? Put your potato between 2 wooden spoons. You're going to use them as a guide. Make your cuts about 1/4 inch apart.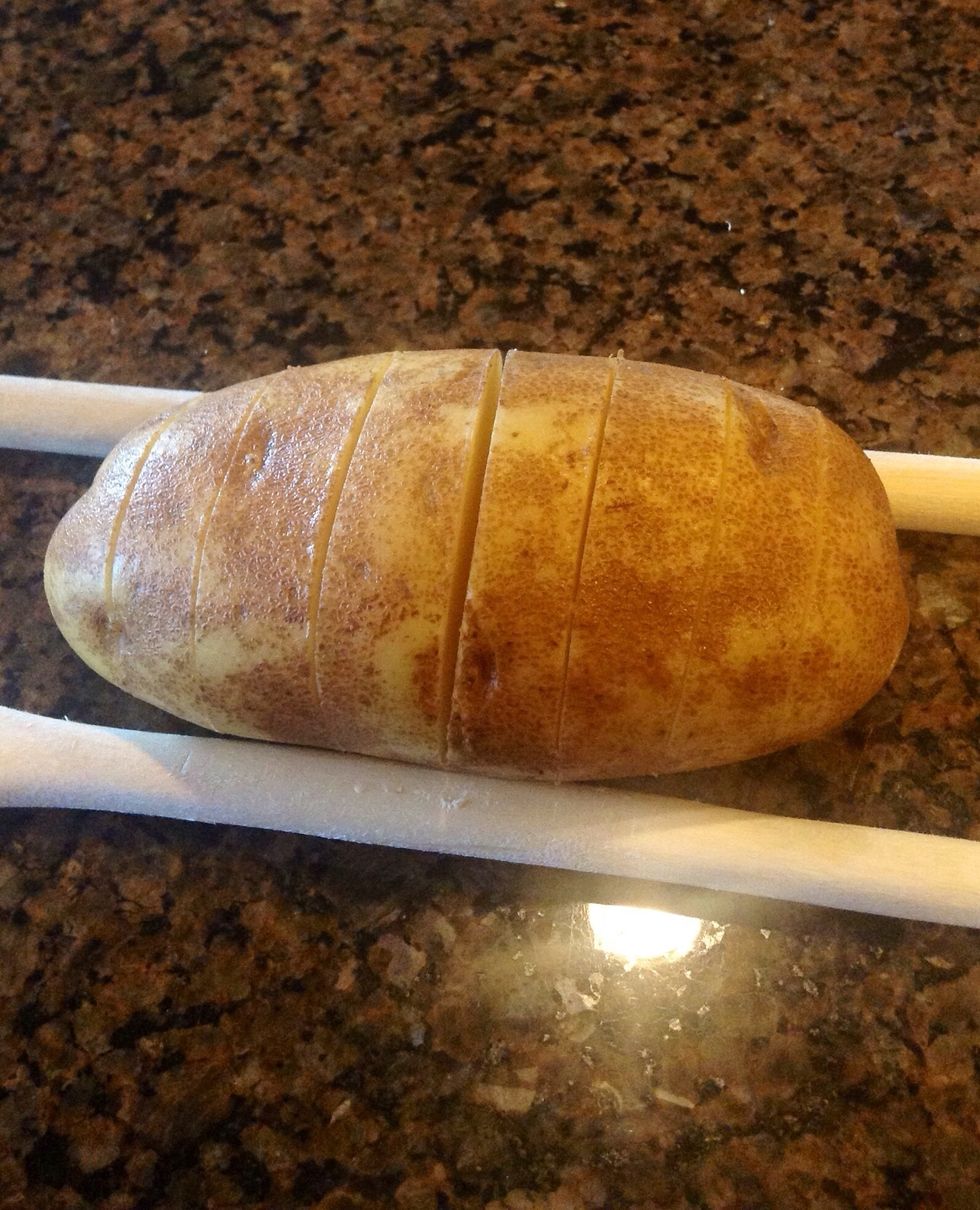 All done! You want to leave about 1/4 inch still attached on the bottom to hold it together.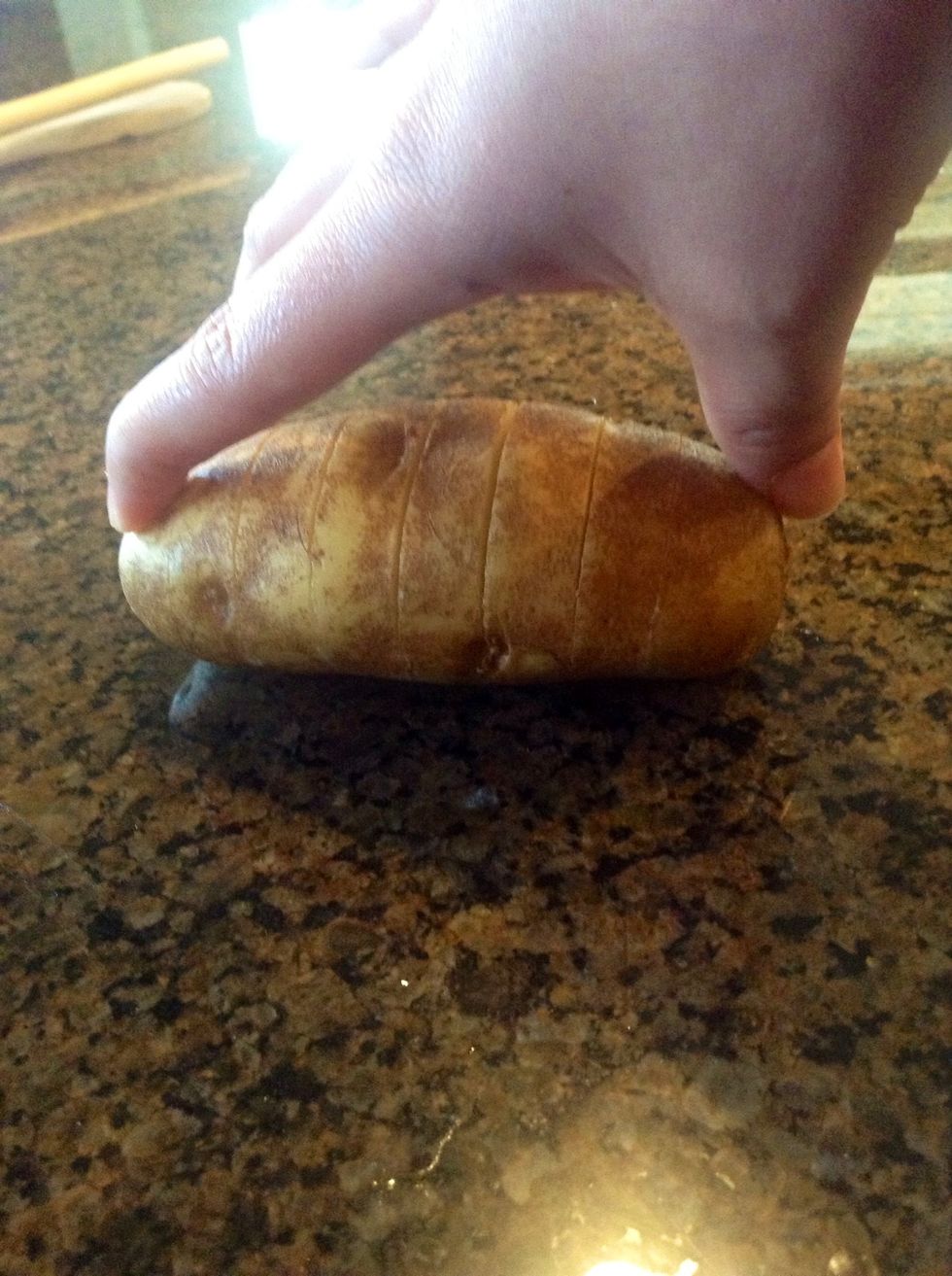 This is me showing you the slight fanning you'll be able to get with a bit of pressure on the ends.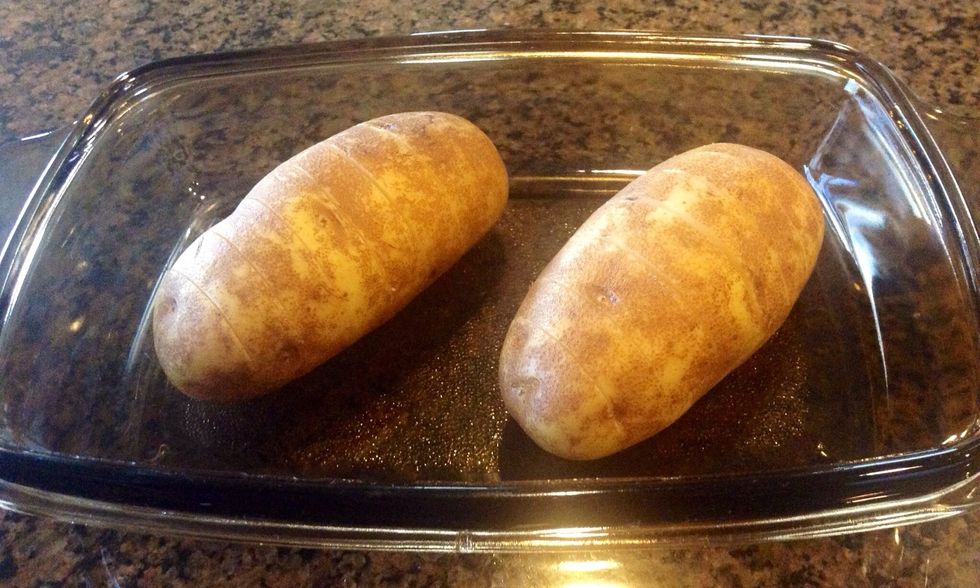 Now I'm not going to show you this next step because it's kinda gross and I was NOT about to grab my phone with buttery hands. Grab a big ole hunk of butter (or olive oil) and get in there good!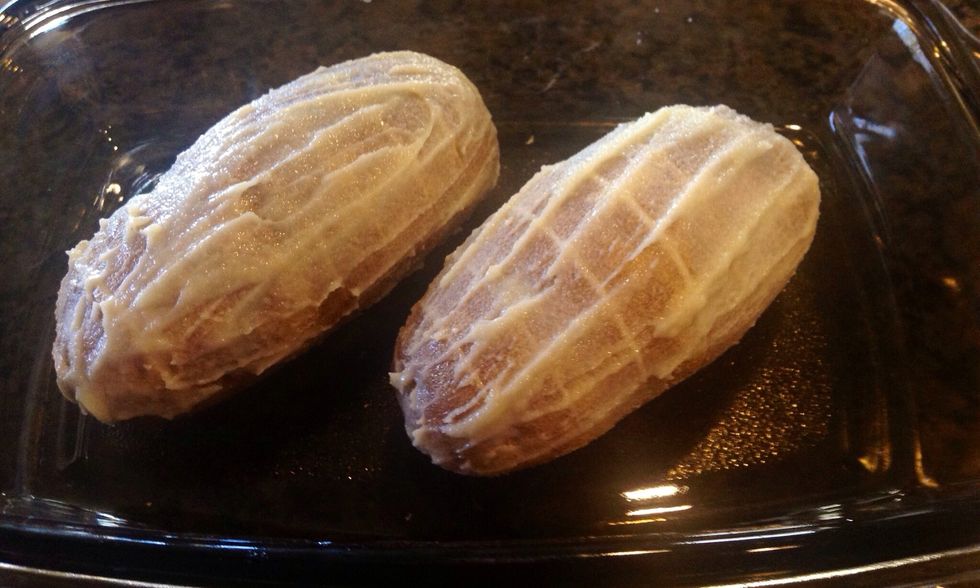 Yup, just like that. Try to fan the slices apart just a bit, not too much because you don't want to break it apart, and get your butter/olive oil between the slices.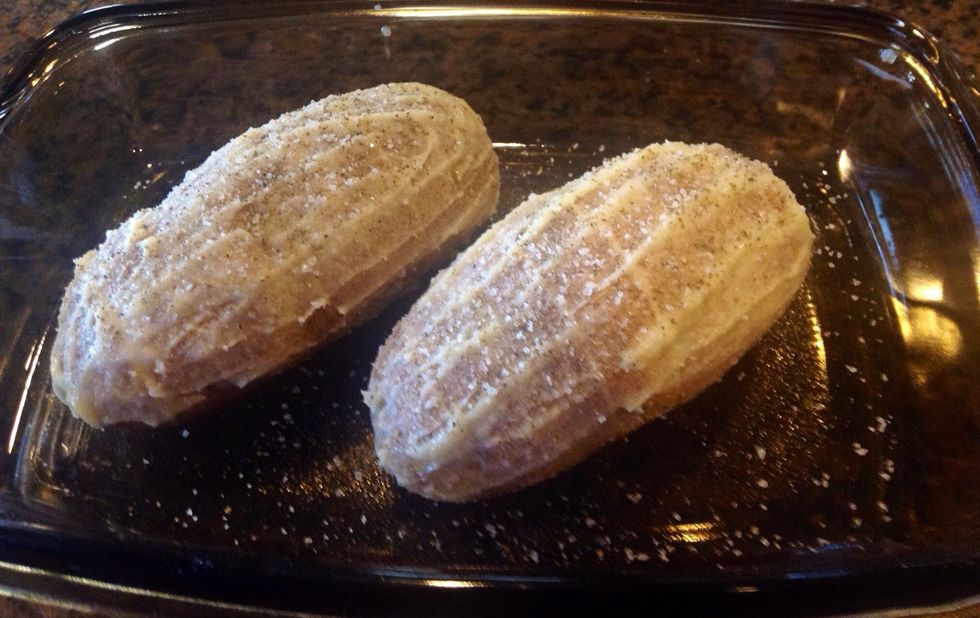 Season it however you want at this point. I just use salt and pepper. Additionally you could also season the salt before you spread it then you'd just skip this step.
Bake uncovered for about an hour.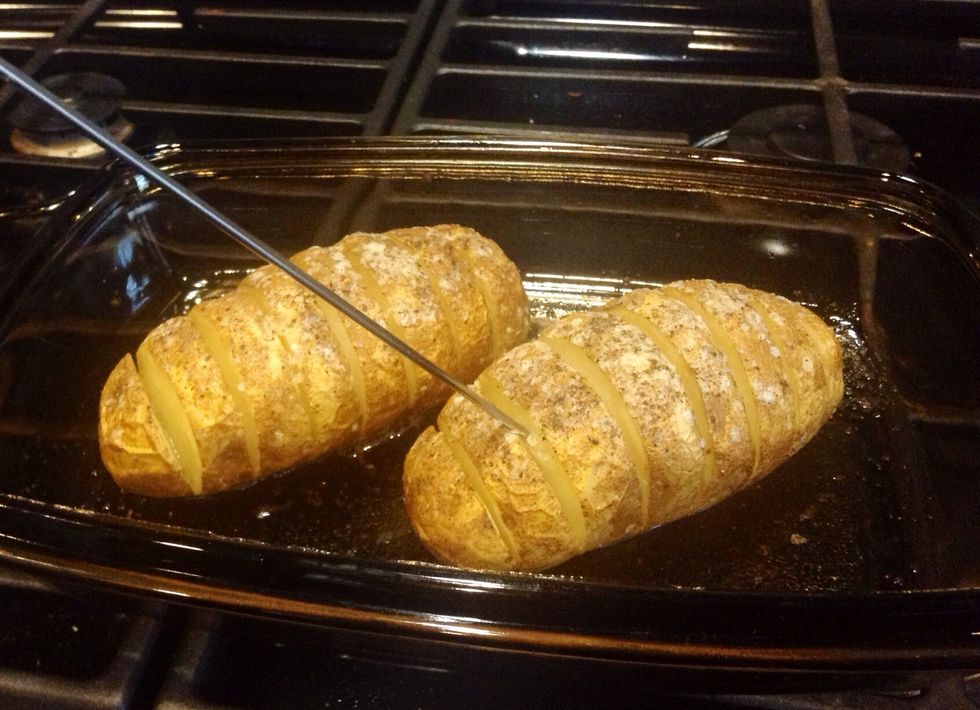 If your want to make sure it's done, check with a skewer. It should slide through easily. If you're adding cheese do it now, then back into the oven for 5-10 minutes. Just long enough to melt.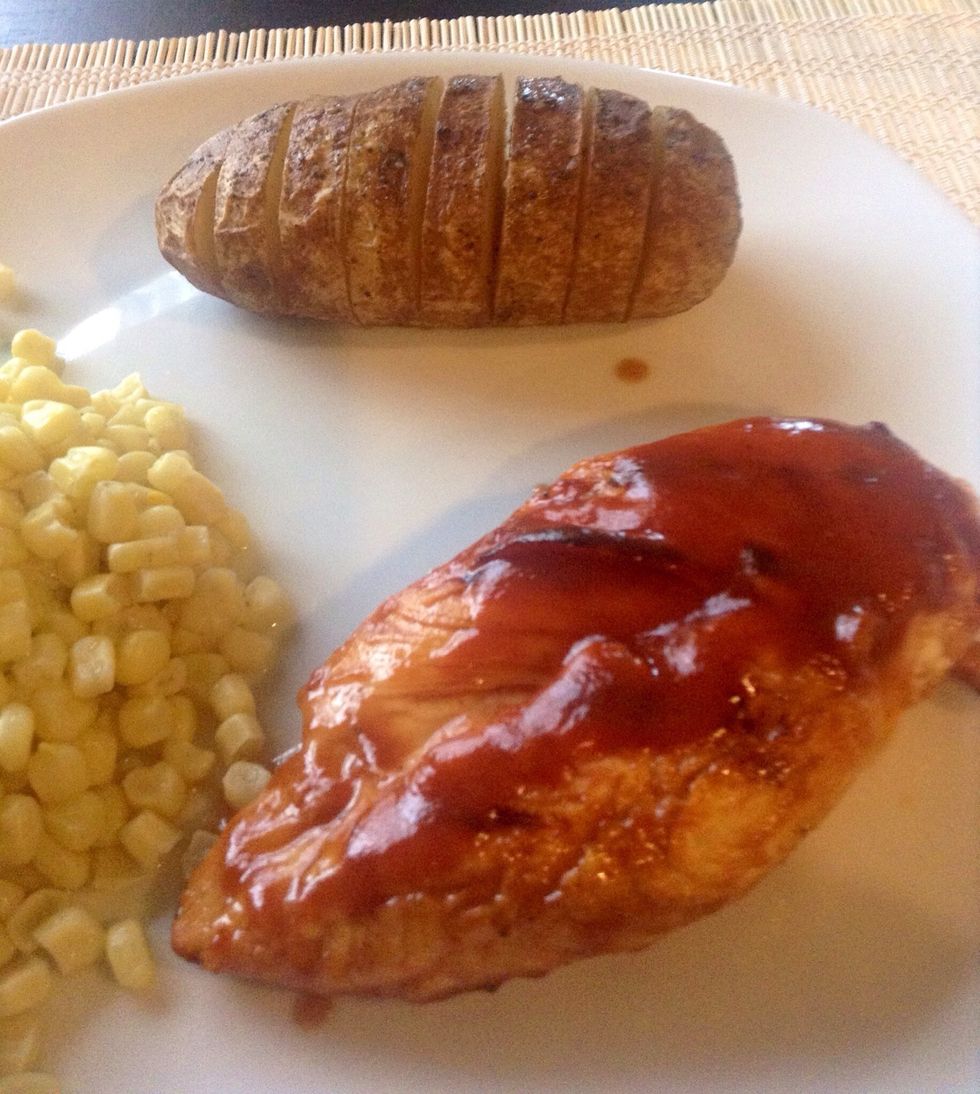 When you transfer the cooked potato to your plate be careful! I find its easier to grab it with tongs and flip it upside down, otherwise it tends to split down the middle. Ask me how I know. ☺
This recipe is super customizable so just do what you like with the spices. You can make it as healthy (or not😁) as you like. Enjoy!
Baking potato (one per person)
Butter or olive oil
Salt
Pepper
Seasoning (optional)
Cheese (optional)
2.0 Wooden spoons