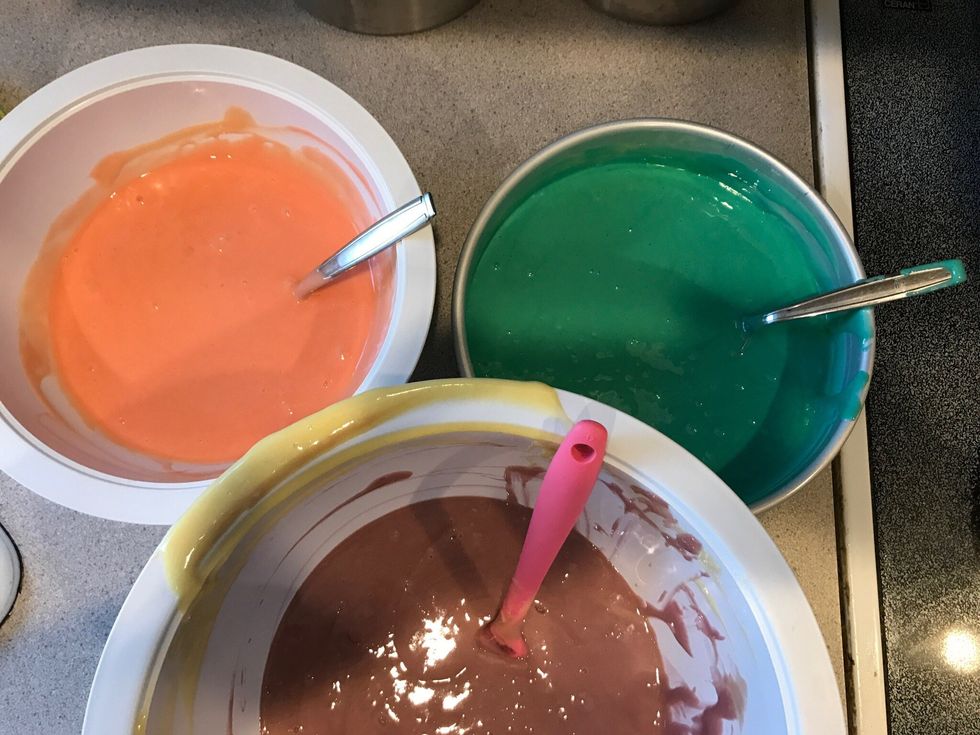 First I followed the instructions on the box to create a complete batter, then split the batter into 3 even amounts. I then colored them in pastel or bright colors.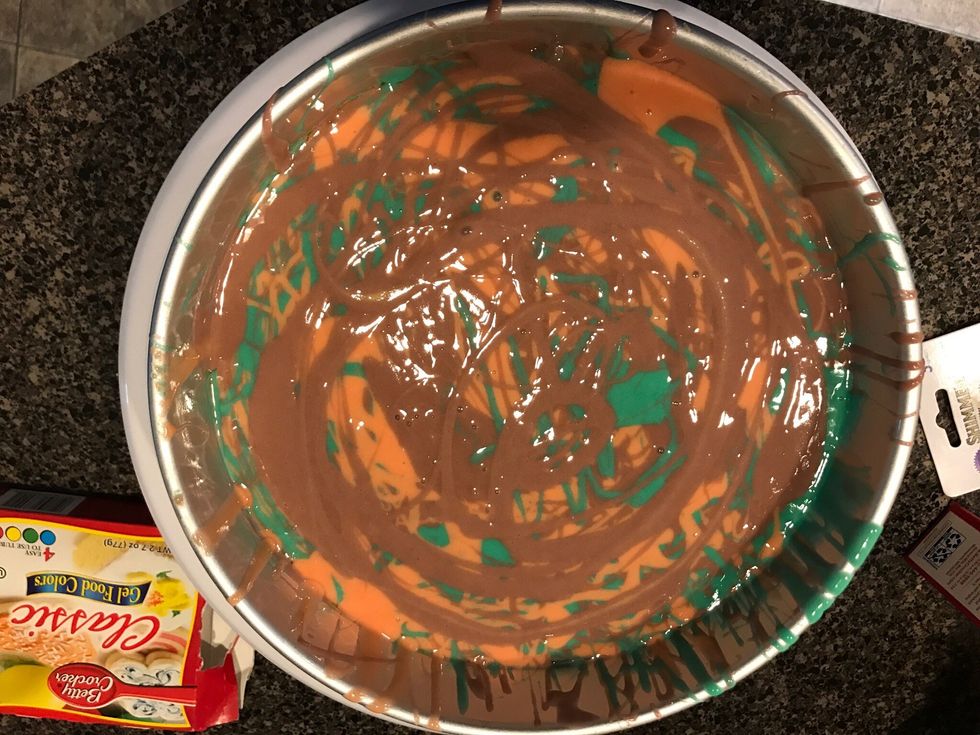 I then began to pour the batter into 2 9" cake pans. I took a spoon and spattered the batter everywhere to create a tie-dye affect.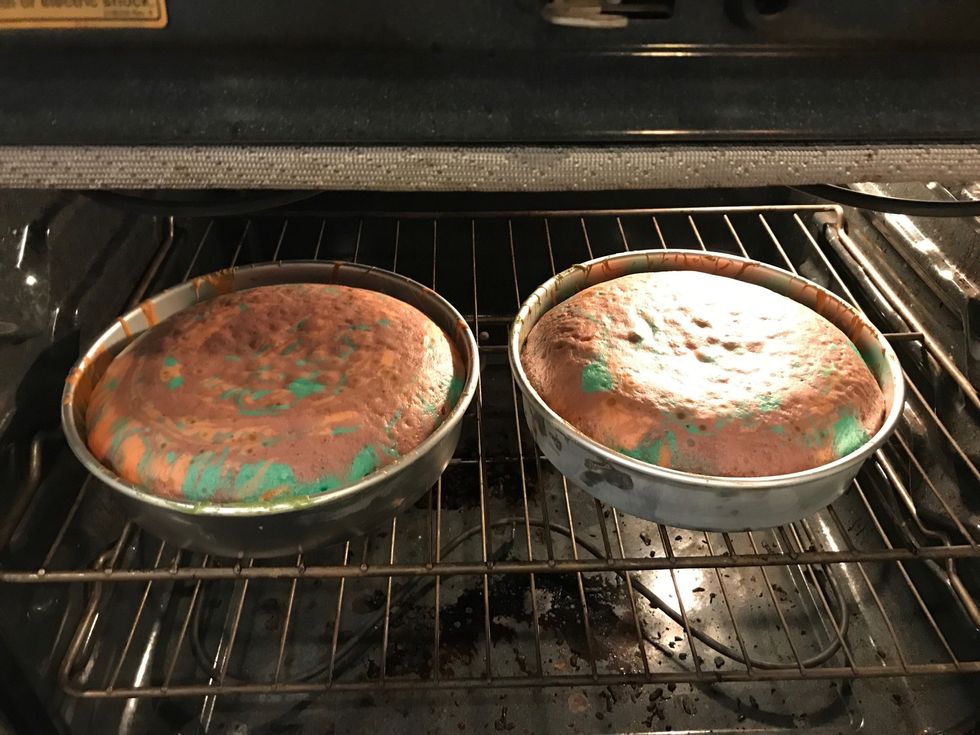 I then stuck the 2 cake pans in the oven for the suggested time stated on the cake mix box.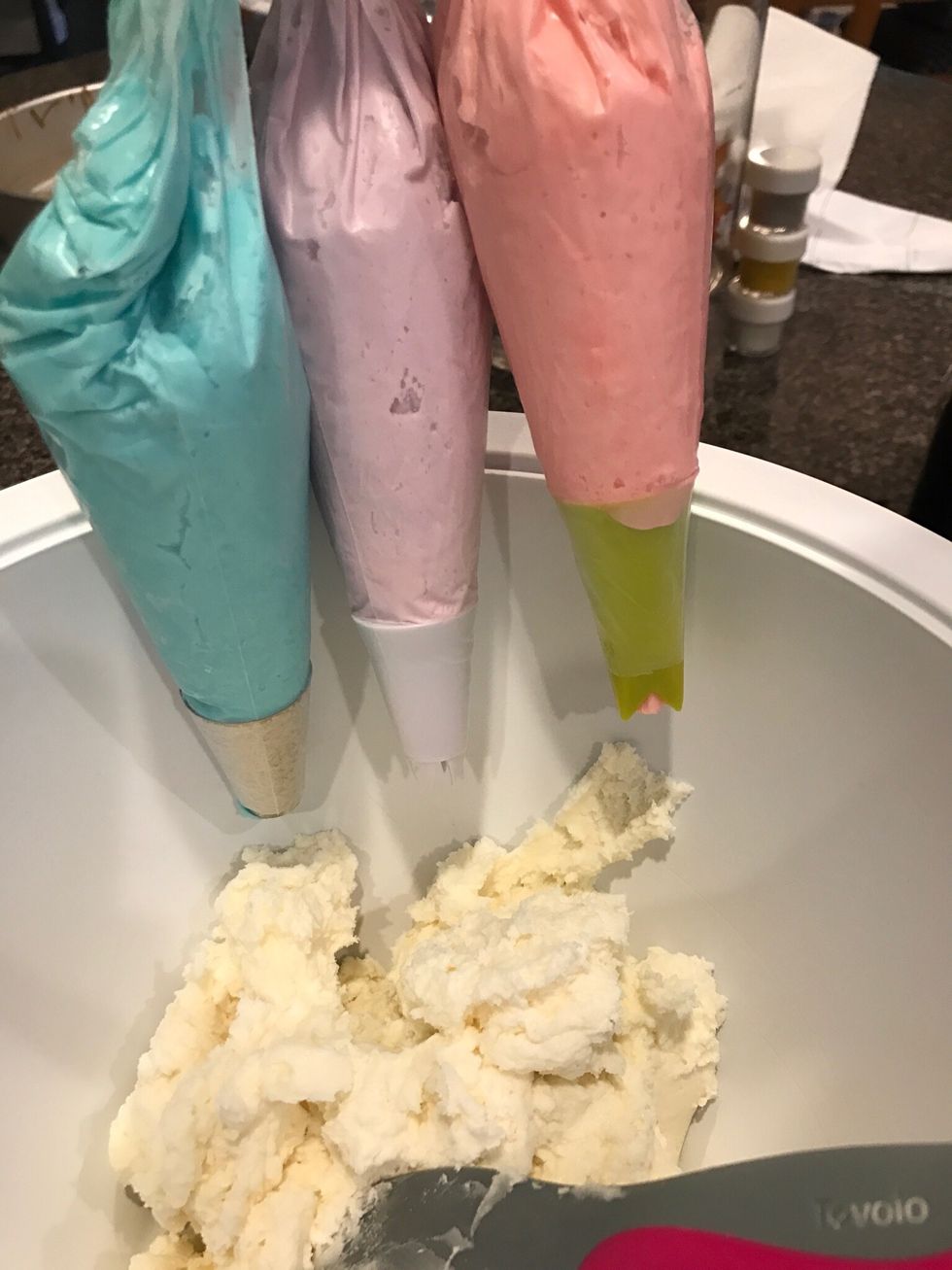 I used the powdered sugar, milk, butter, and vanilla measurements to make the icing. I dyed it a total of 5 colors.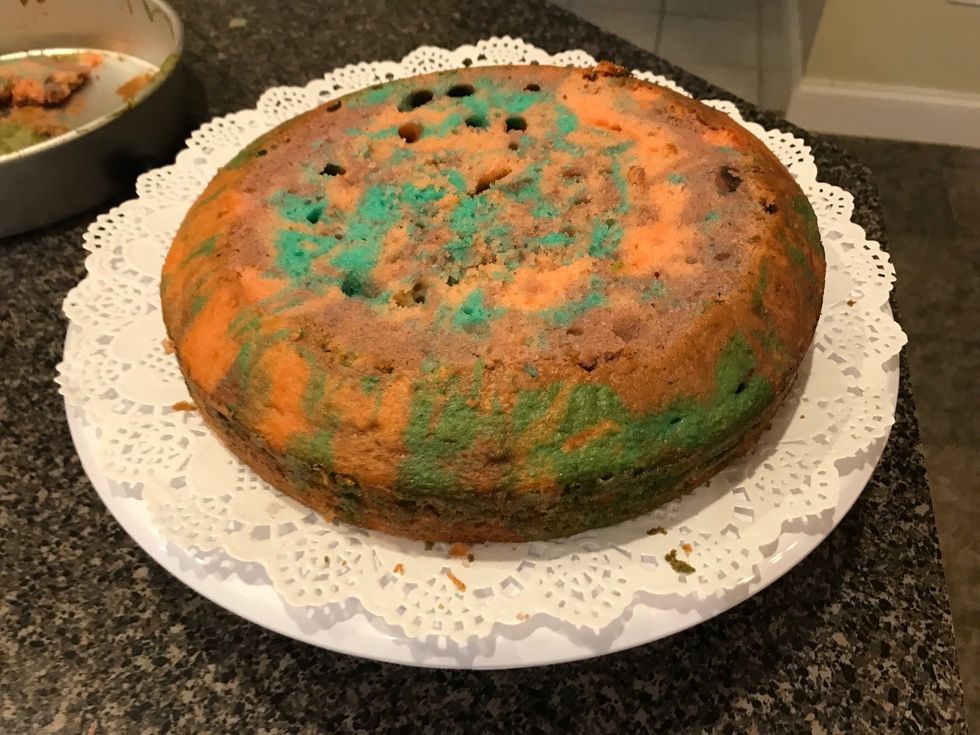 After the cakes were done cooking, I leveled them then stuck them in the freezer to cool.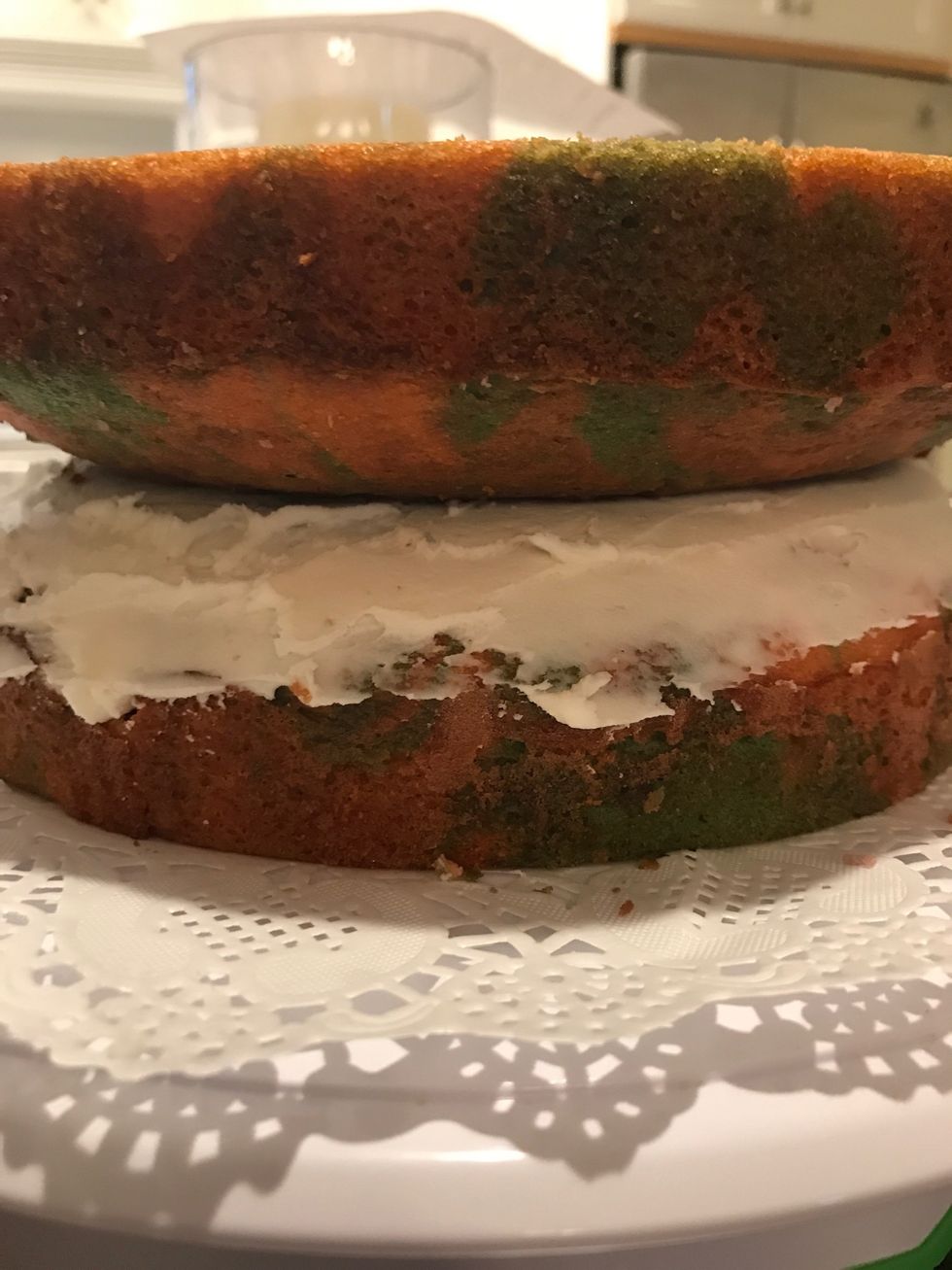 After they were completely cool, I stacked them and put icing in between to attach. Then I stuck it into the fridge to solidify.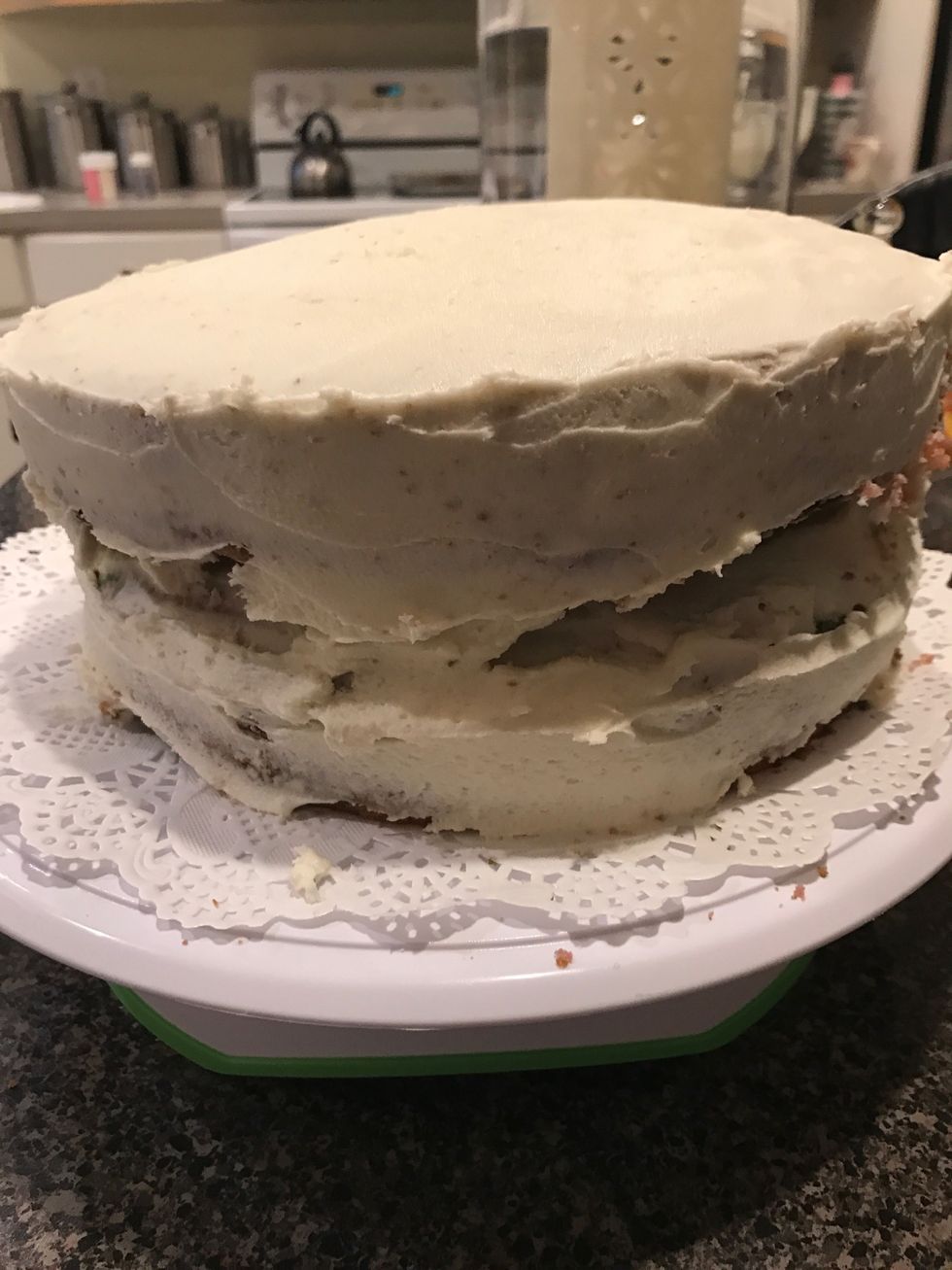 Then I did a crumb coat, to make sure no crumbs spread when the final coat was put on.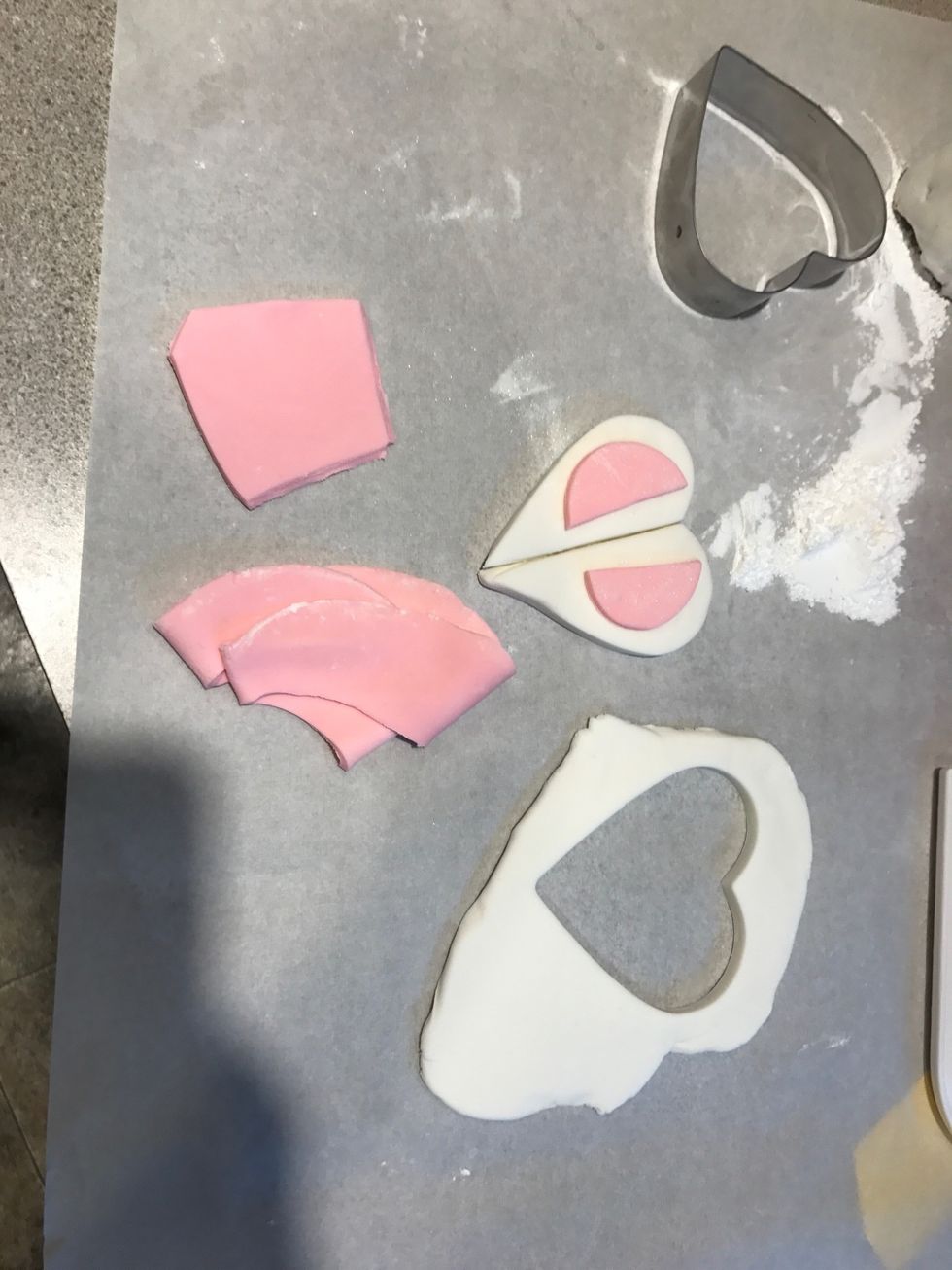 While the cakes were in the fridge, I cut out the ears with fondant and covered a waffle cone in white fondant to make the horn.
This is what the horn looked like.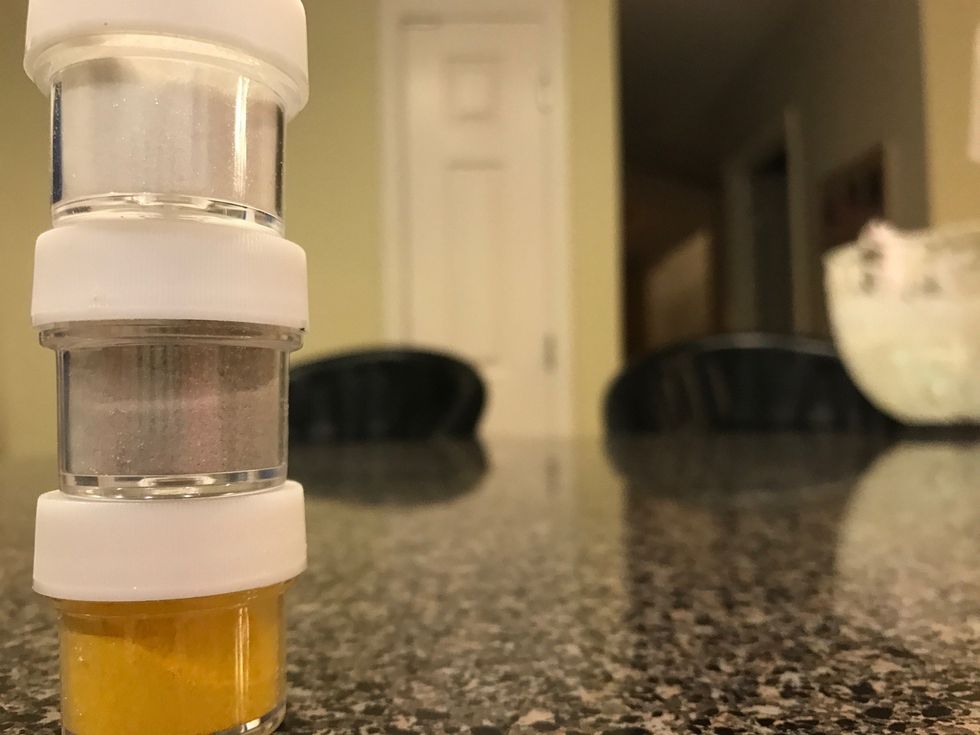 Using this shimmer dust (missed the silver and gold) I coated the horn in it.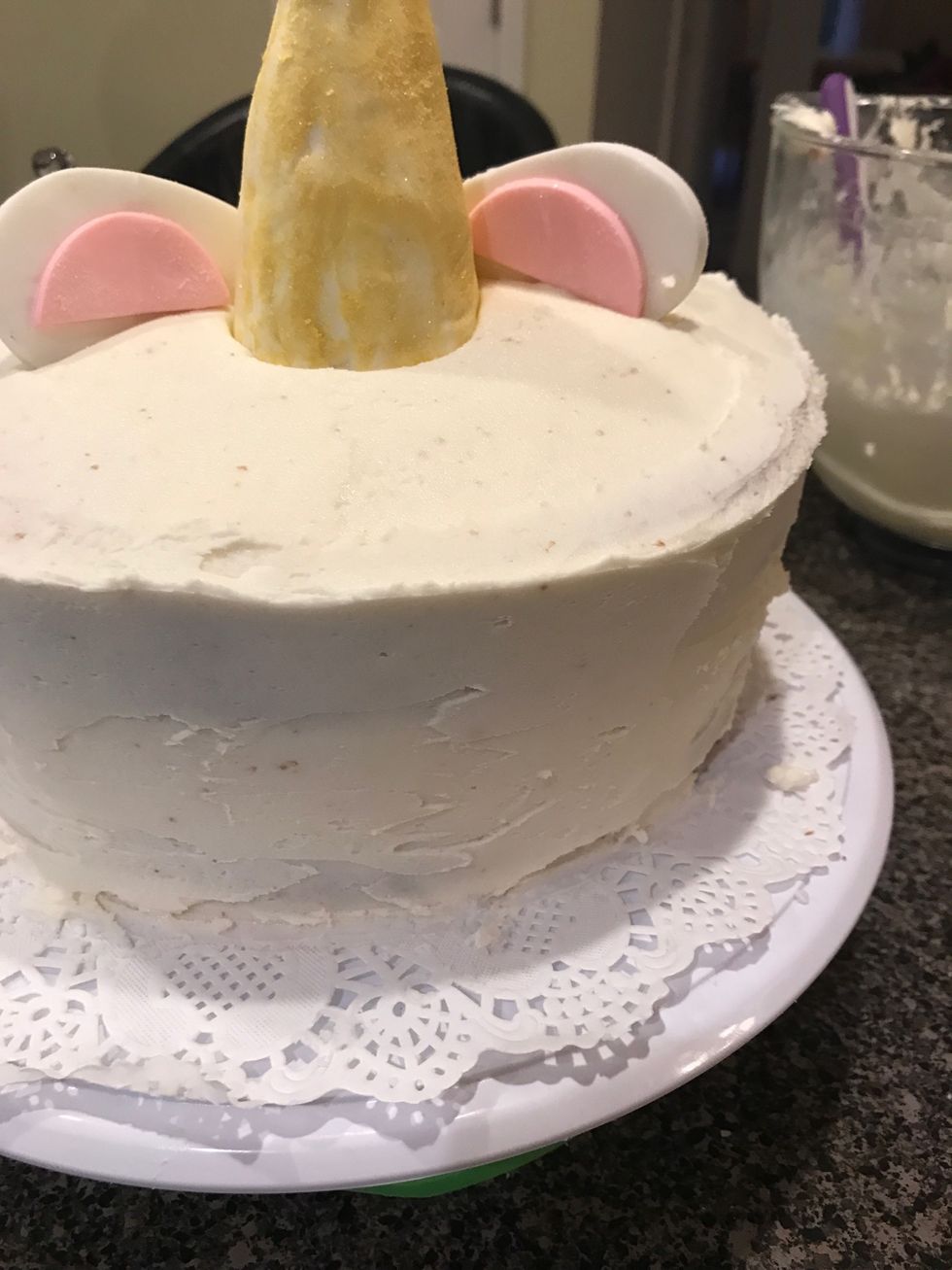 After adding a final coat of white icing, I added the horn and ears.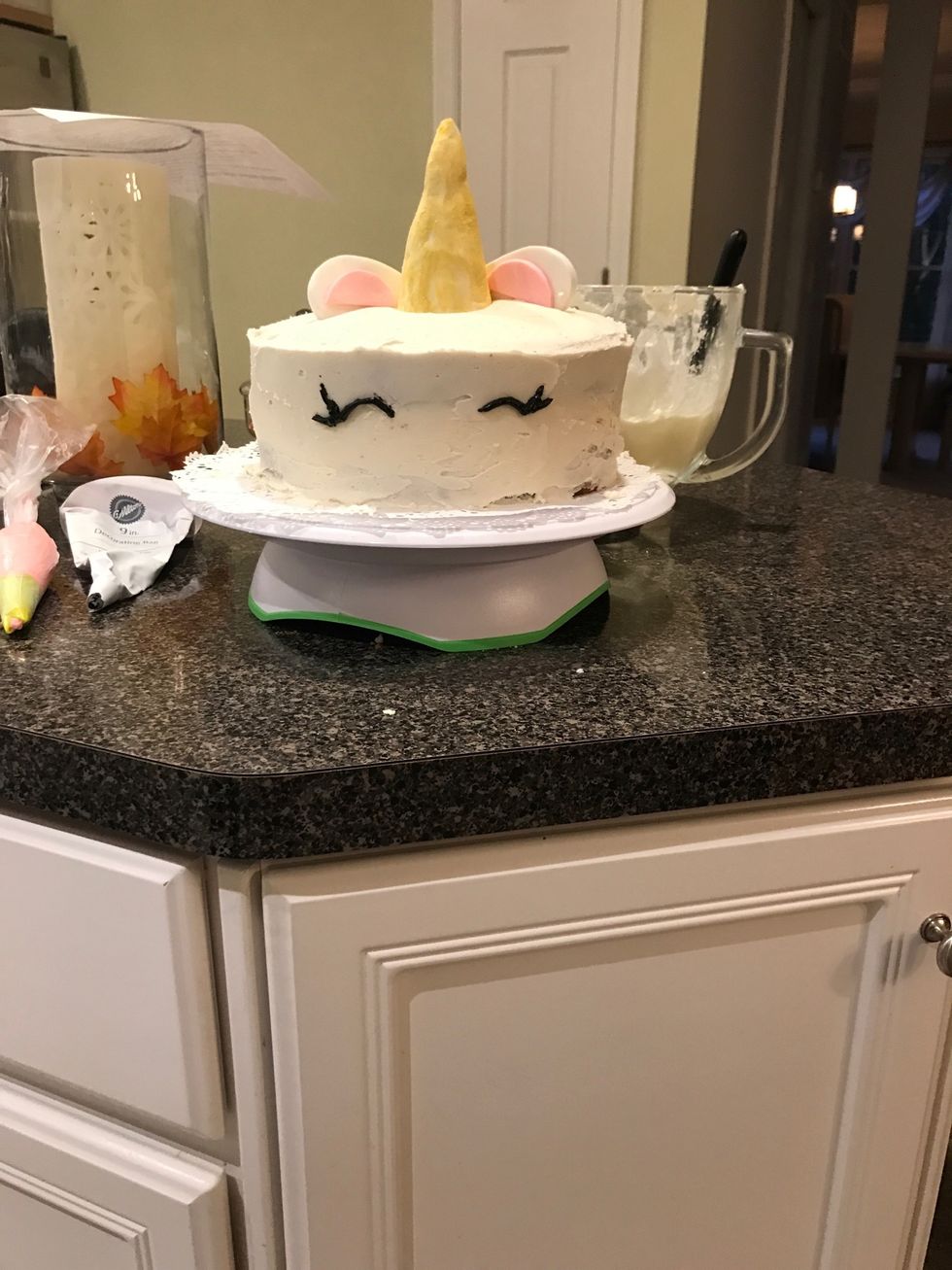 Then the eyes.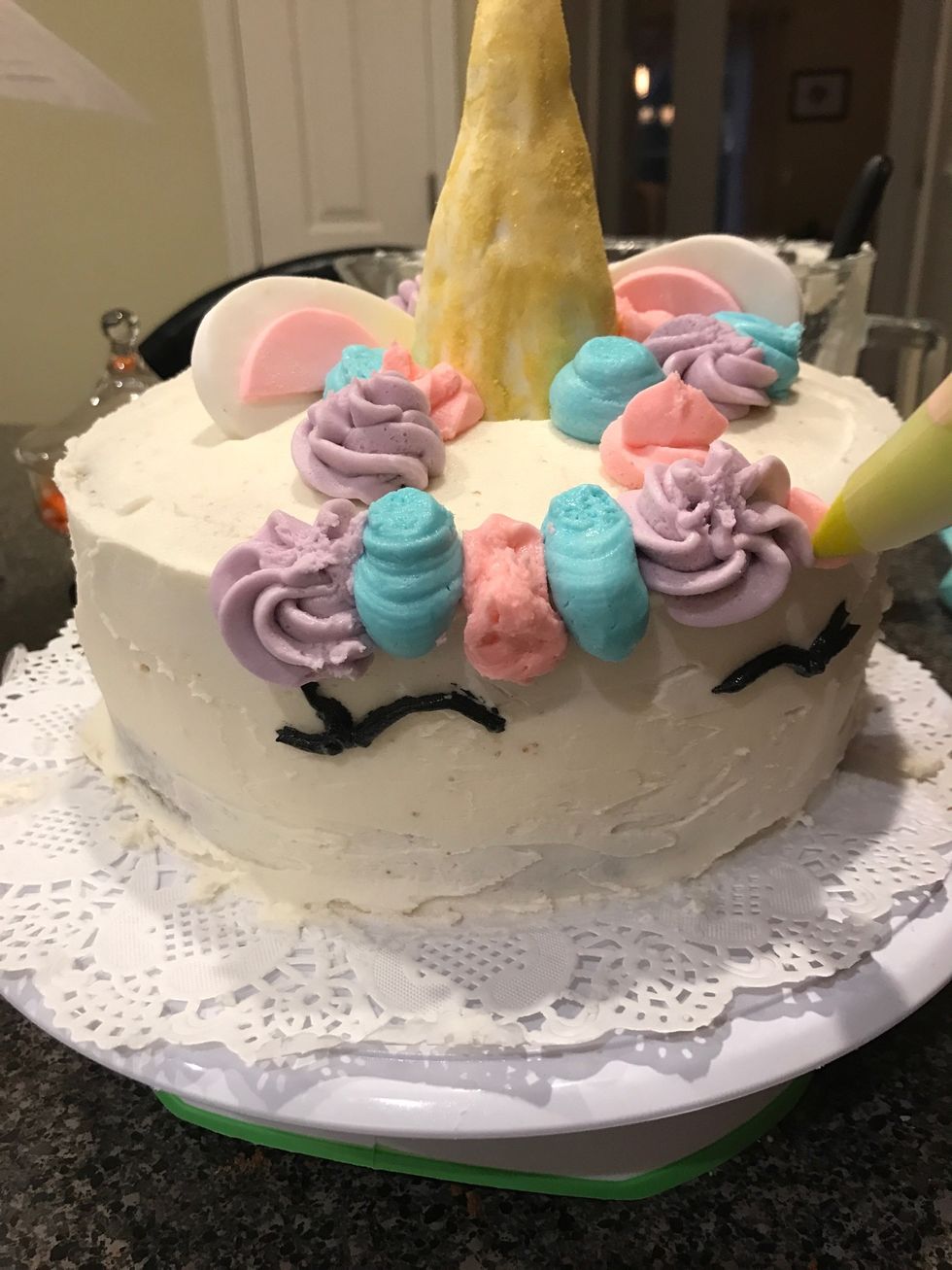 Randomly, I piped on the three pastel icing, each with a different piping tip.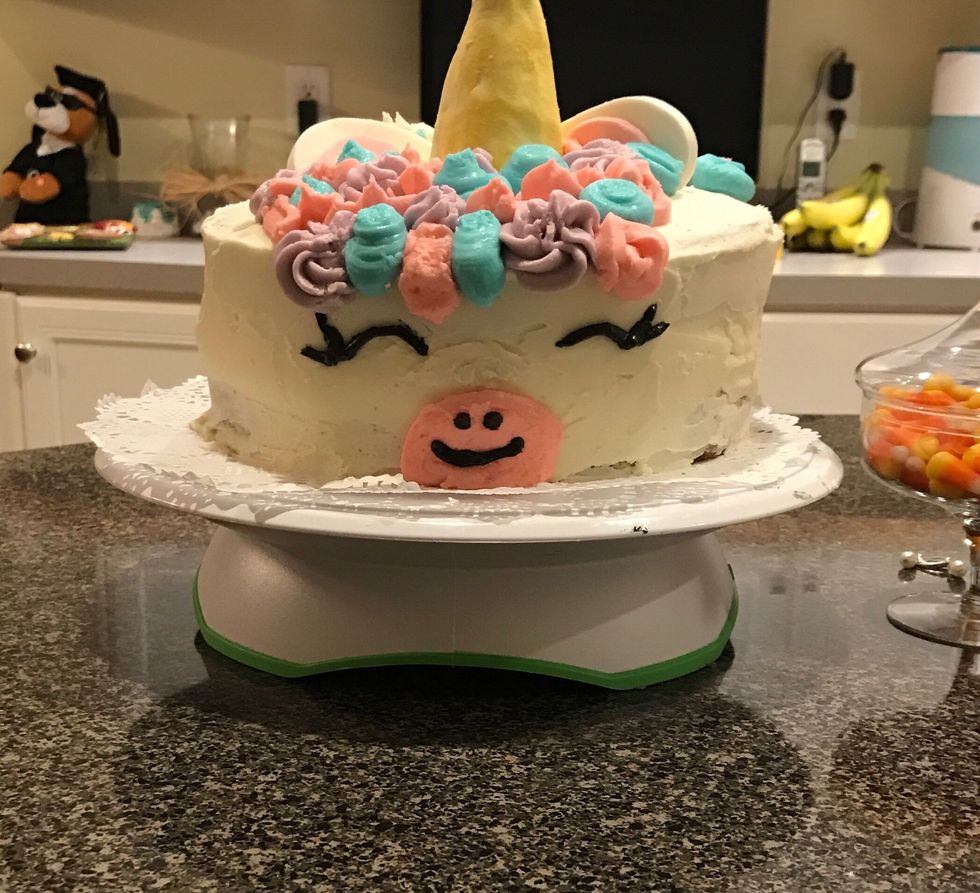 This was the final product, I decided to add a mouth to make it more decorative and I sprinkled white shimmer dust everywhere to give everything sparkle. After this I made a few touch ups if needed.
3.0c Powdered Sugar
1/3c Butter at Room Temperature
1.0tsp Vanilla Extract (generously)
2.0Tbsp Milk (may need more)
2.0 Boxes of Cake Mix (can use any brand, I used BC)
Food Coloring (Black, pastel colors)
Fondant
Waffle Cone
Edible shimmer dust (gold,silver,white)