Things to know before you start- Cut off all zip strips before cutting any paper. You will be using some of them to embellish. A zip strip is the top piece of the paper with the design on it.
This album opens from the top. So be careful not to glue your pages one upside down!
I use Bonding Memories Glue to glue down pages. I put it on fairly heavy and use a brayer to get the pages down flat.
You can use 3 D tape to pop up some of your stickers to add dimension. I use baby powder on the back of the stickers to make them un-sticky. That way I can play with placement.
I use our journaling pages to doodle around edge of pages and some of the images. It adds interest to the pages. You can also sponge edges with ink if you wish!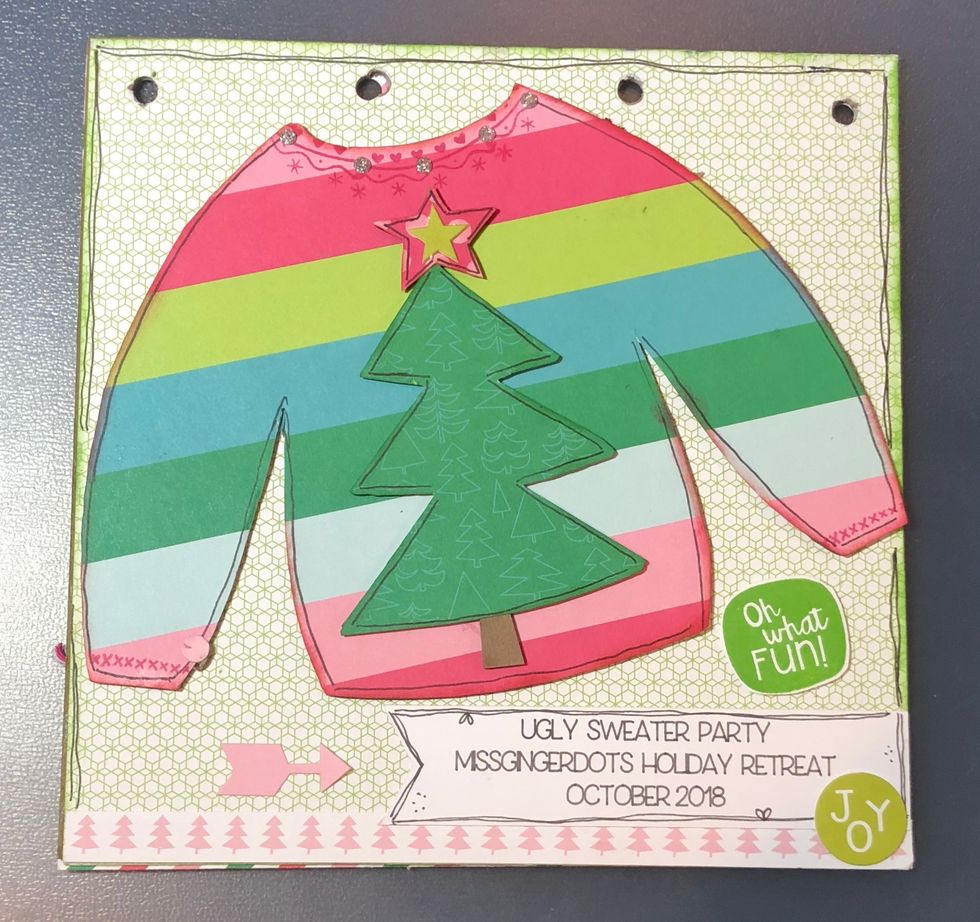 The chipboard has holes in the sweater. Do not cut those. I covered them and glued sweater to the square base. The stem is left brown- like the chipboard. You can add ink to it if you wish.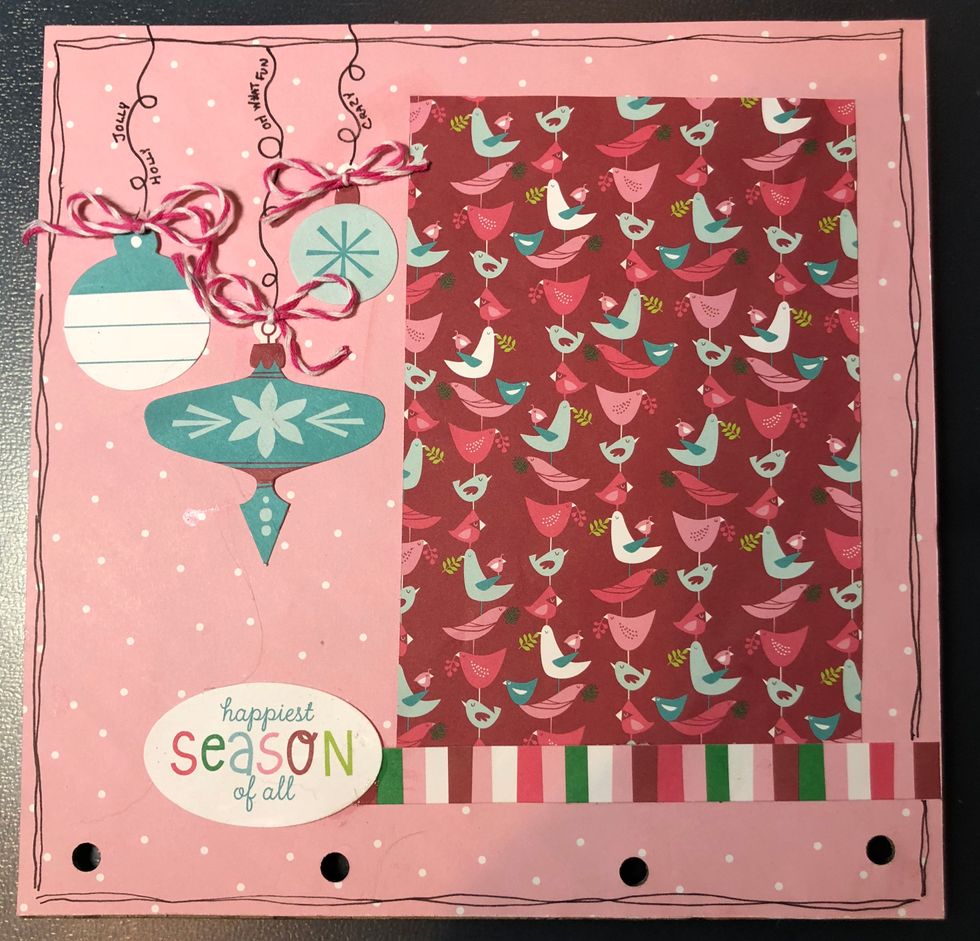 The mat is a picture my life card. Everything else is from the accessory pack.
The mat is 6" x 7". FaLaLa is optional- from the Ugly Sweater Stamp Set! The ink color is willow Ink!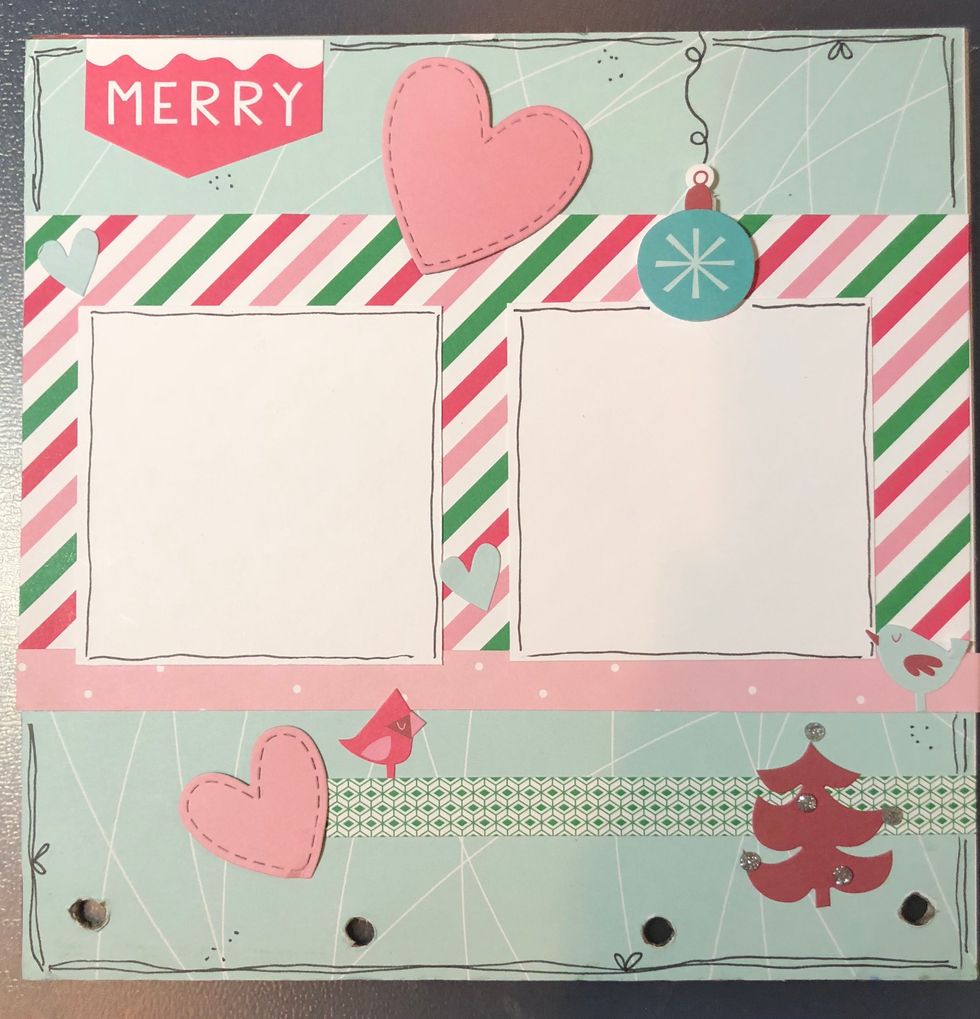 The stripe mat is 4" x 8". The pink polka dot is a zip strip cut to size. The white mats are 3 1/4' x 3 1/4". Everything else from accessory pack.
The pink paper is cut 4" x 6". Falala is a zip strip. The pink felt gift is an OPTIONAL purchase. The tree was a white tree from accessory packet. I covered it with paper. Sparkles are optional!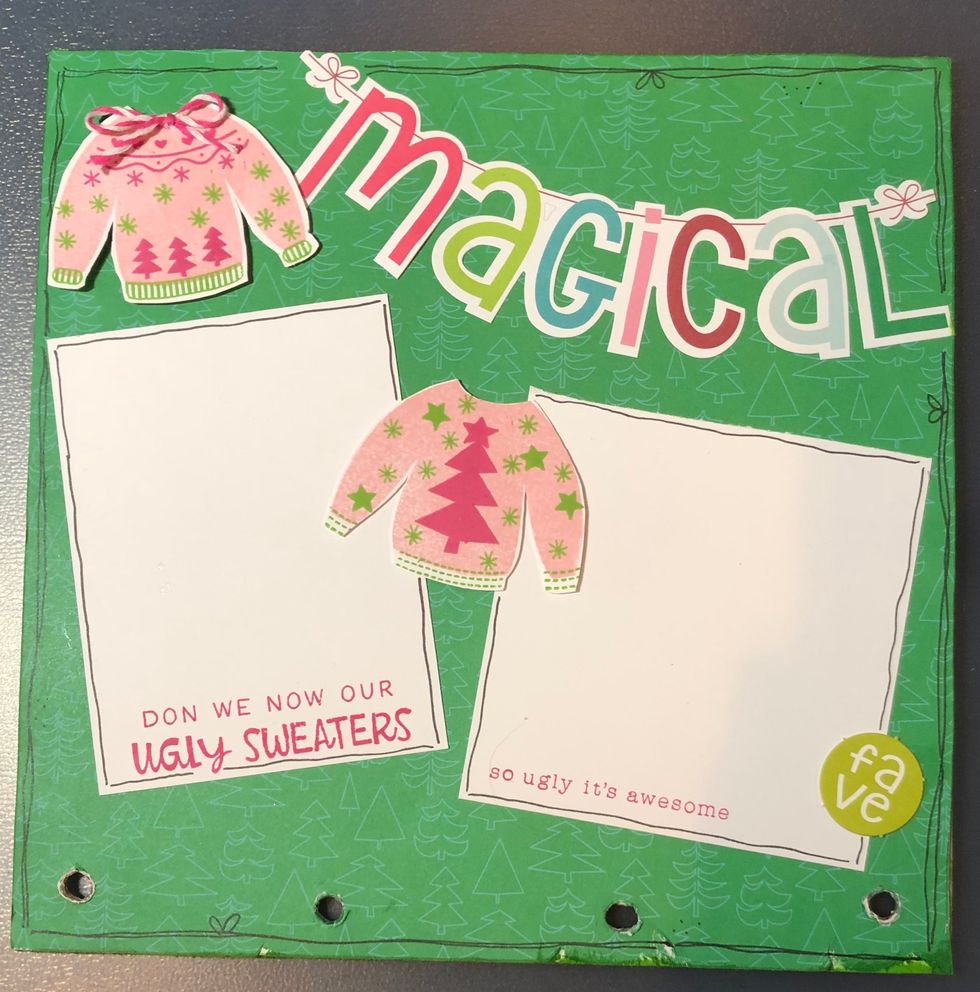 1st white mat- 3" x 4". Second mat is 4" x 4". The sayings are stamped with Ugly Sweater Stamp. The sweaters are stamped too. Ink colors are Raspberry, willow, ballerina.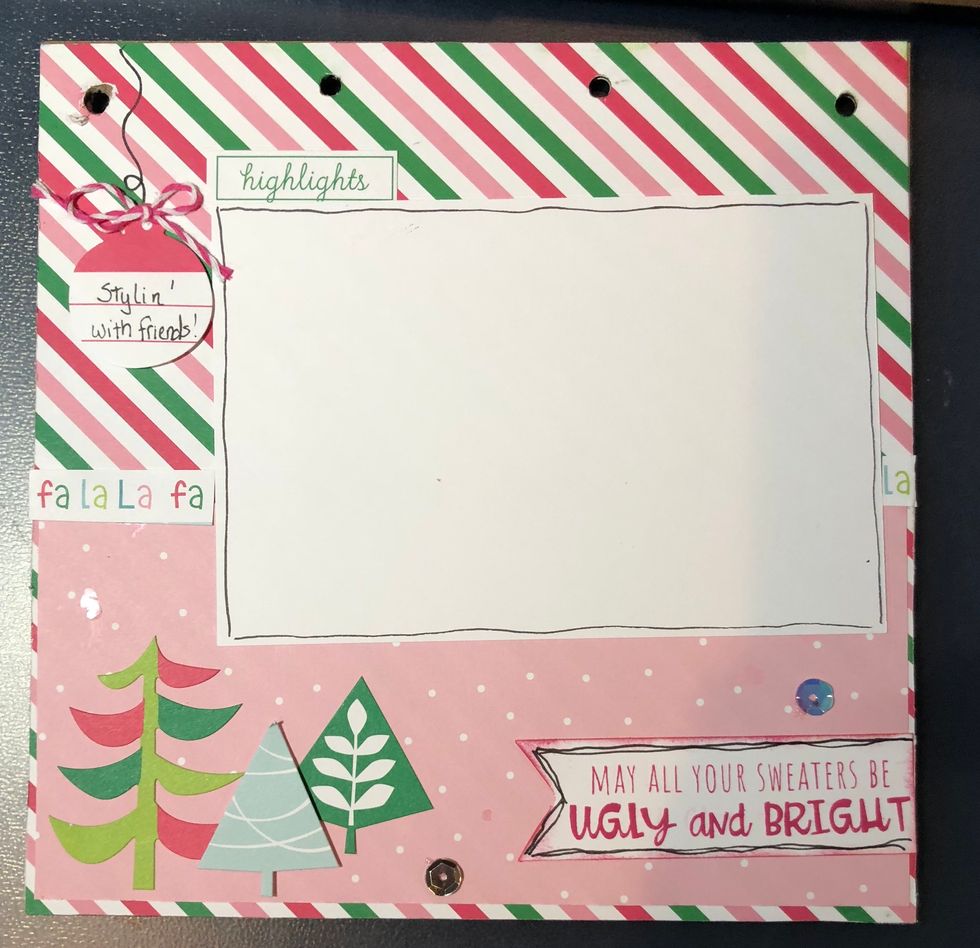 White mat is 4" x 6". Striped paper is cut to fit. Pink is 3" x 5 3/4". Falala is a zip strip!
1.0 Oh What Fun Paper Pack
1.0 Oh What Fun Accessory Pack
1.0 Ugly Sweater Stamp Set
1.0 Ugly Sweater Chipboard Album
1.0 Rings for Chipboard Album
1.0 Optional- Oh what fun felt shapes
Tina Sutton
Presidential director with Close To My Heart! Celebrating 20 years with the company! www.missgingerdots.com