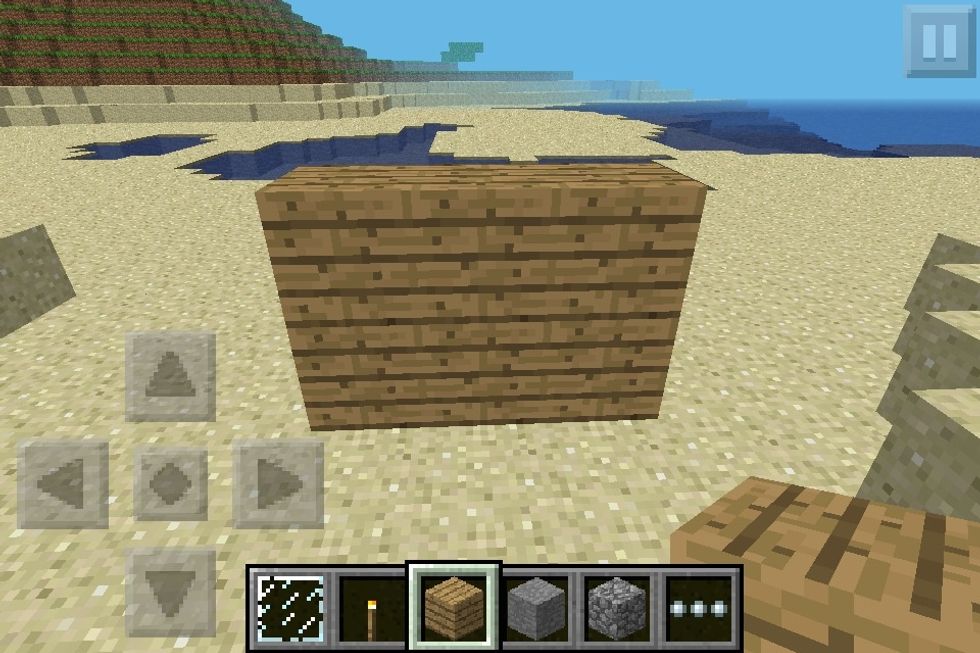 Start with a 2x3 of the blocks of your choice. I chose wooden planks.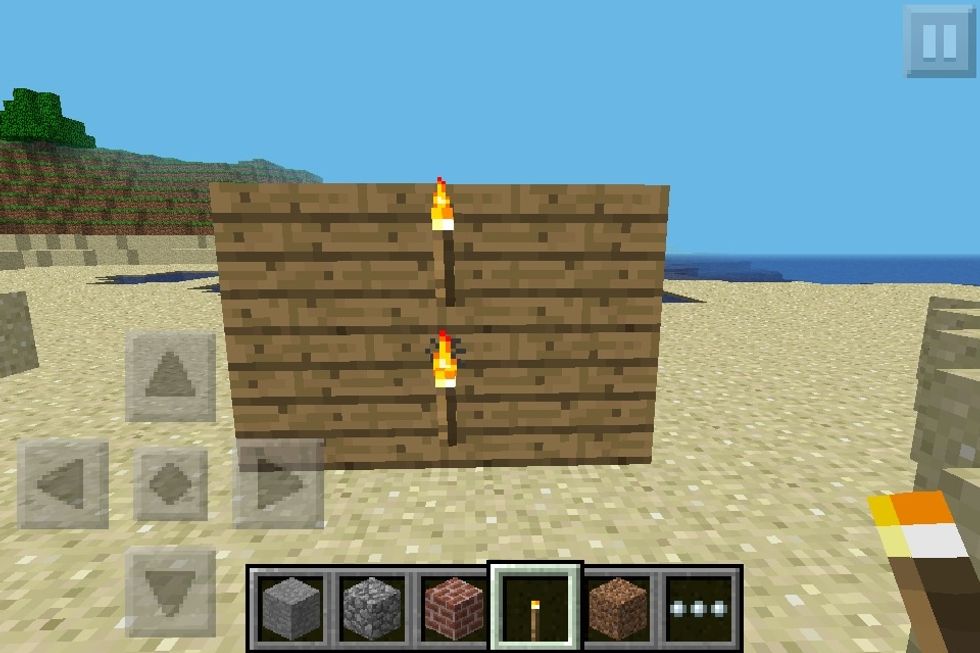 Add two torches in the two middle blocks.
Add two of your blocks to each side of the torches.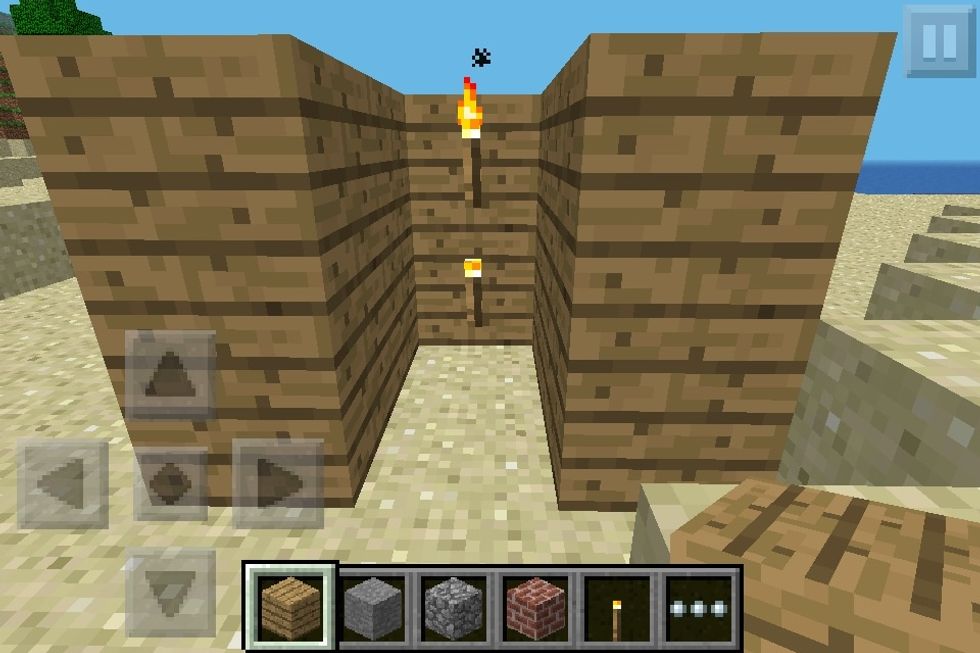 Add two more blocks on each side.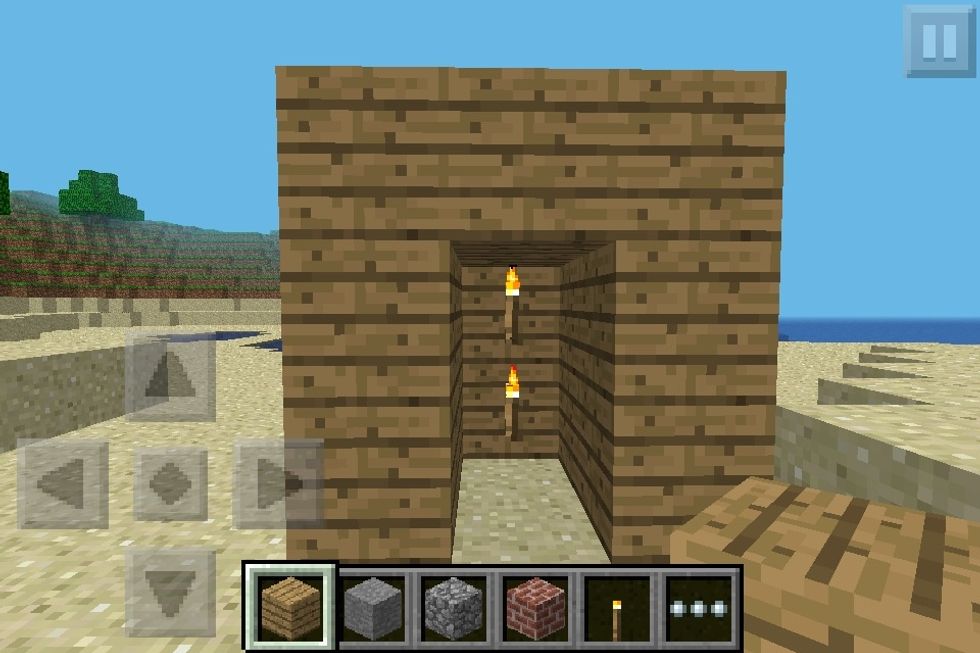 Add a layer on top for the top of the TV.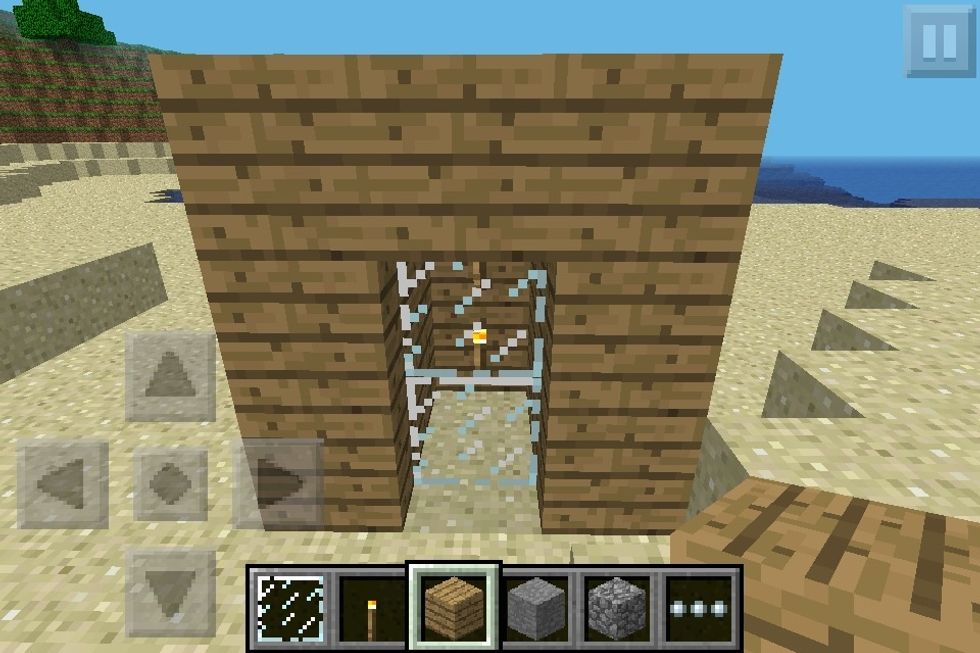 Put glass blocks/panes in the very front.
There you have it! Leave a comment for any guides that you want me to do. I promise, they won't go unnoticed!
23 blocks ( of your choice)
2 torches
2 glass blocks/glass panes