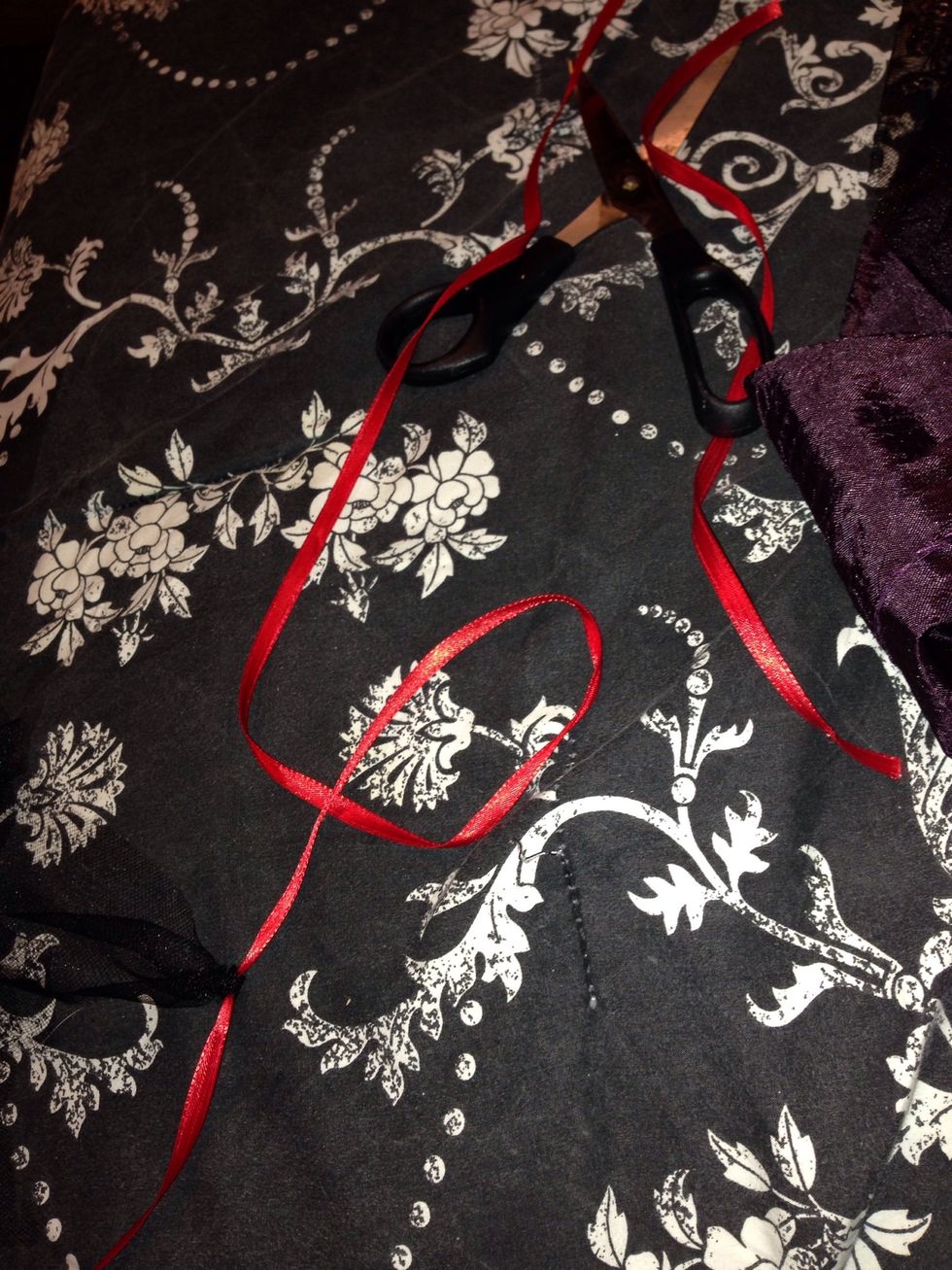 Gather the fabric you are wanting to use I wanted a red ribbon to go with the theme of my costume :o some use a ruler but I had enough extra ribbon that's what I used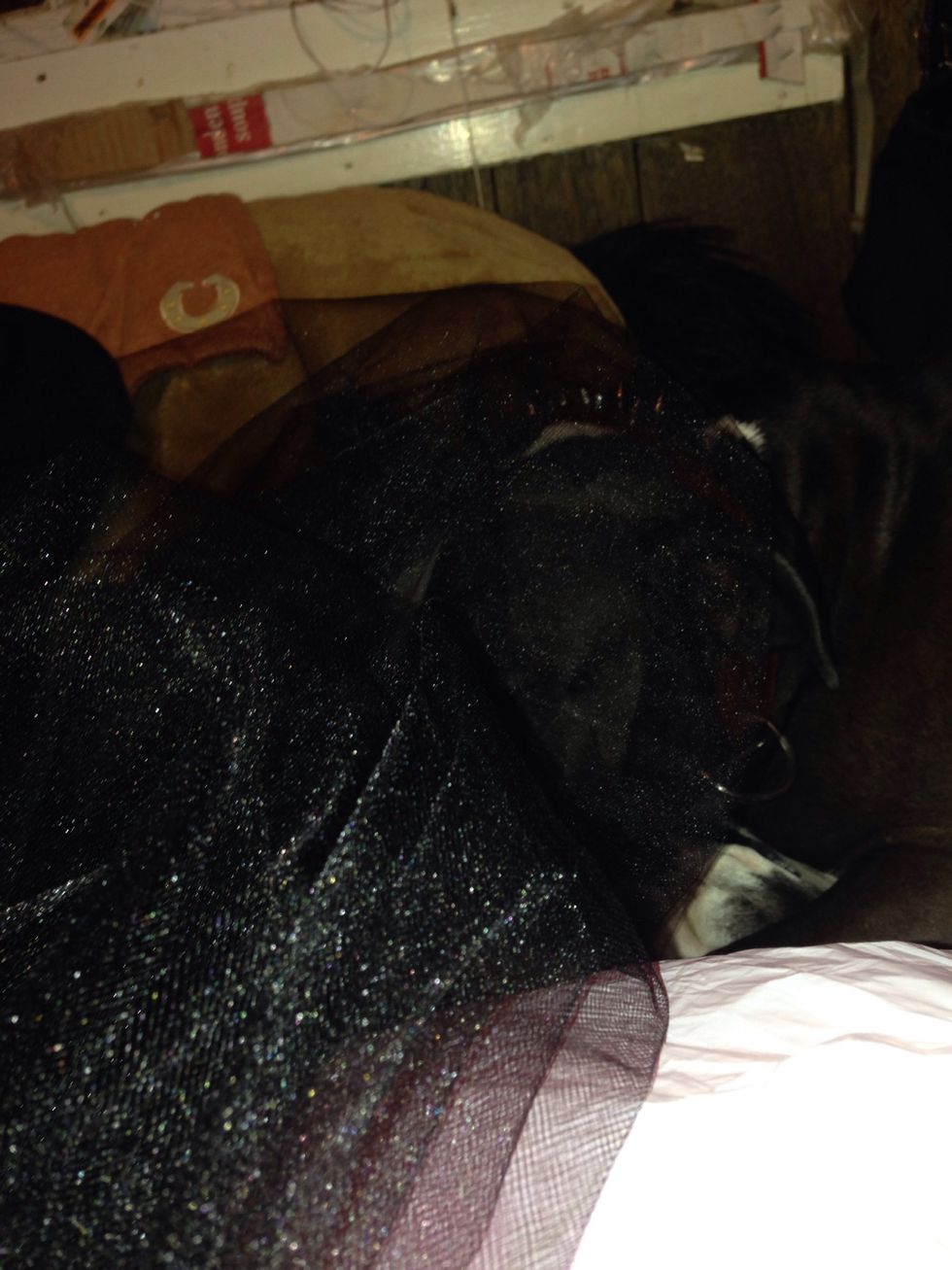 This is my tulle I used black and red!! And this is my help!! Little does she know but she's going to be getting one also!!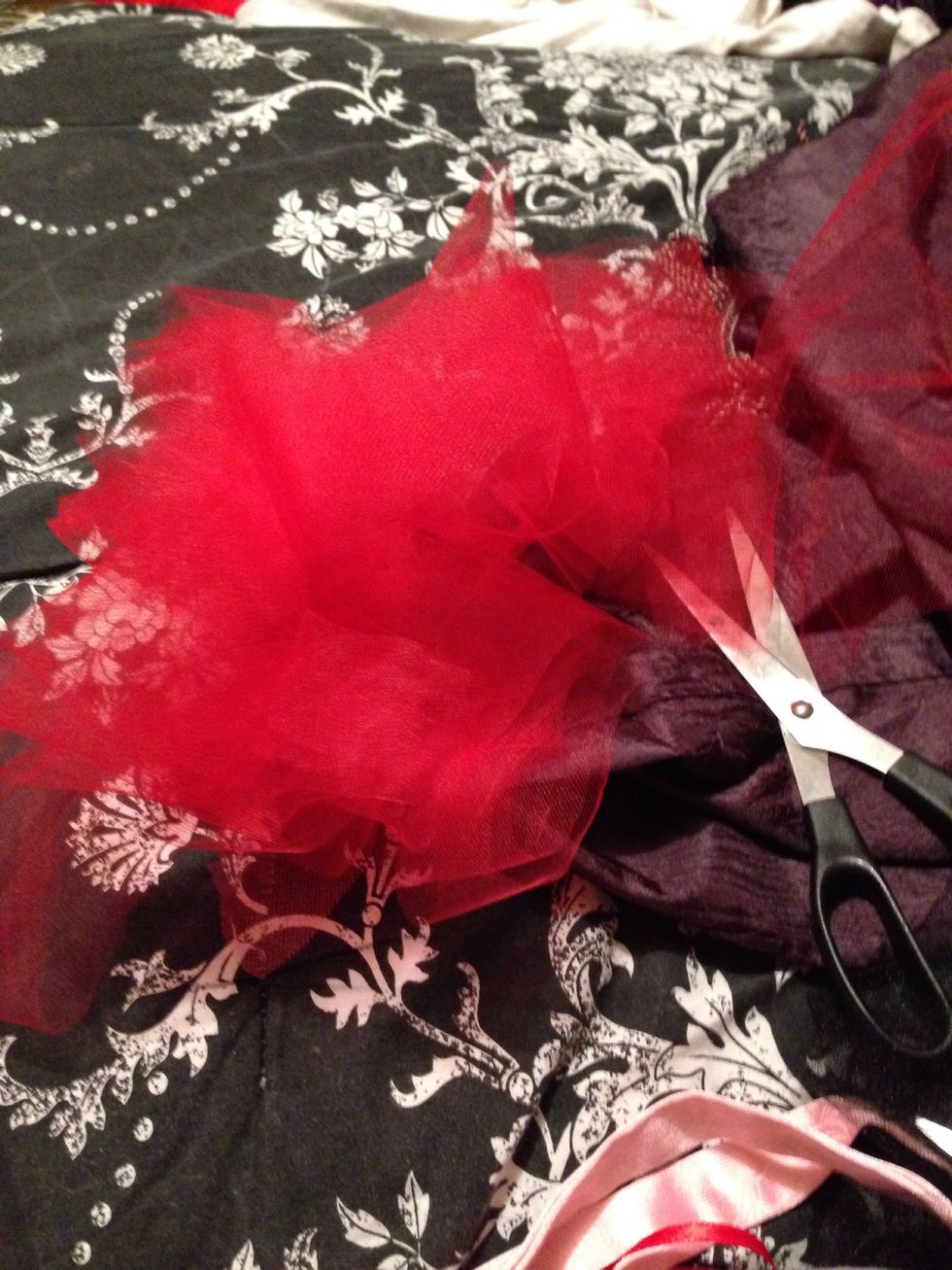 This is the red tulle after I cut it into the strips. Make sure to double the length that your wanting... BIG HELP FOLD THE TULLE AS MANY TIMES AS YOU CAN OR WANT TO MAKE EASIER CLEANER CUTS!!!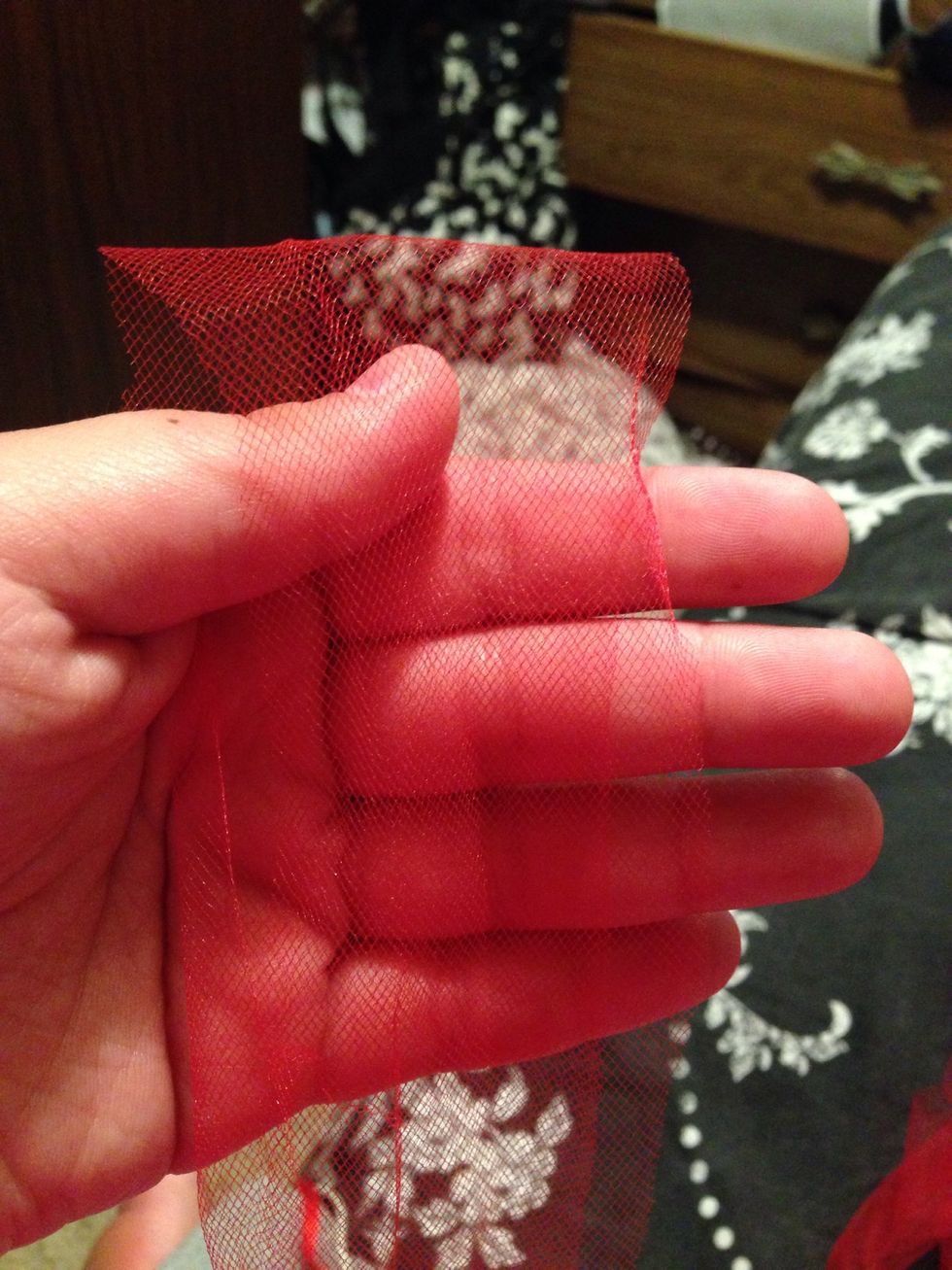 I tries going for about 1.5 inches but all my pieces where off the wall but it's all good. Wider pieces less fluff smaller pieces more wow!!.. My helper was not helping nor making this project easier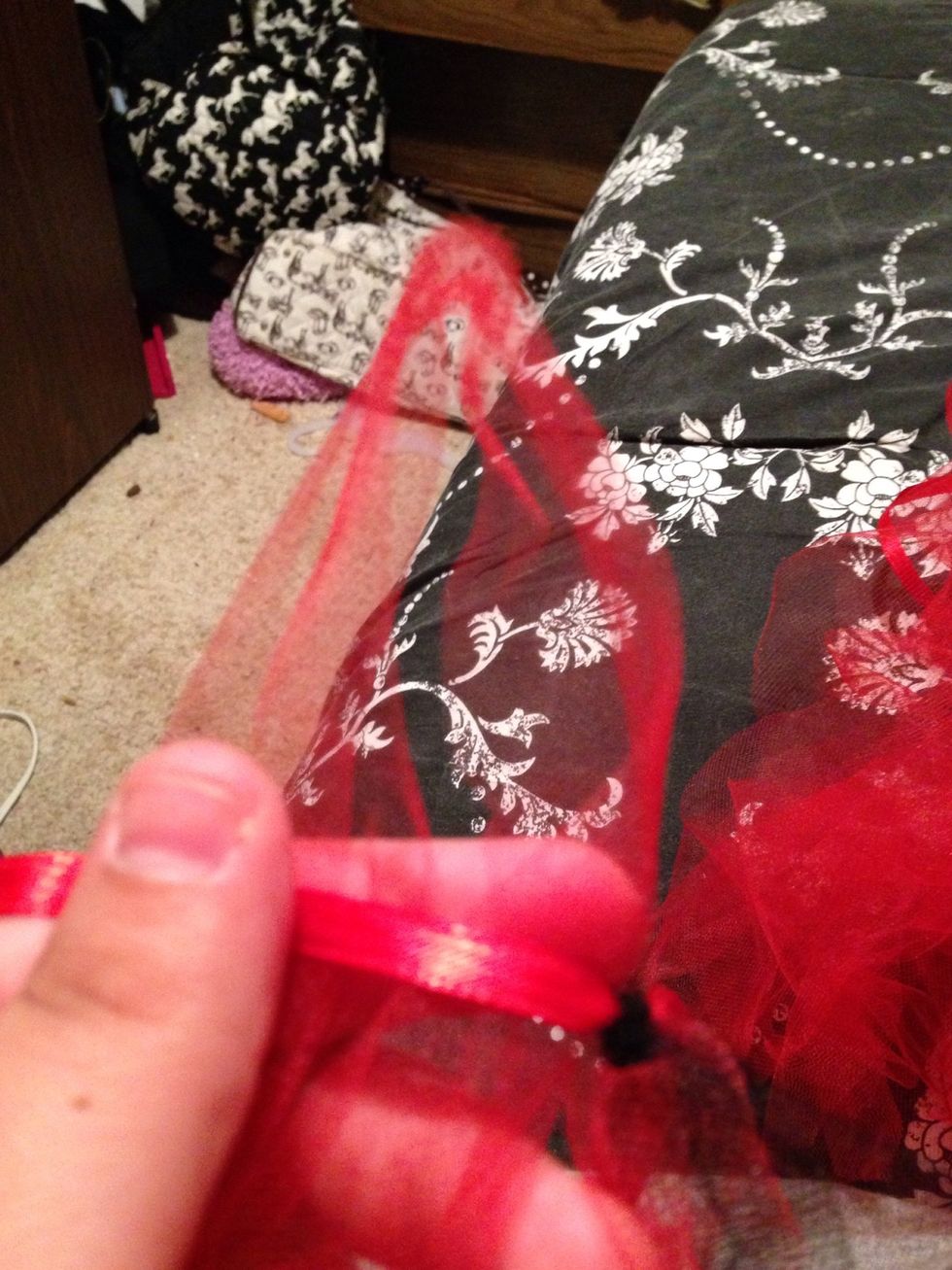 You take and hold the tulle in one hand with the looped side up.. Lay the ribbon over the top and pull the bottom through
This one is hard to see but this is me pulling the two strips through the loop.. Sorry for the messy room..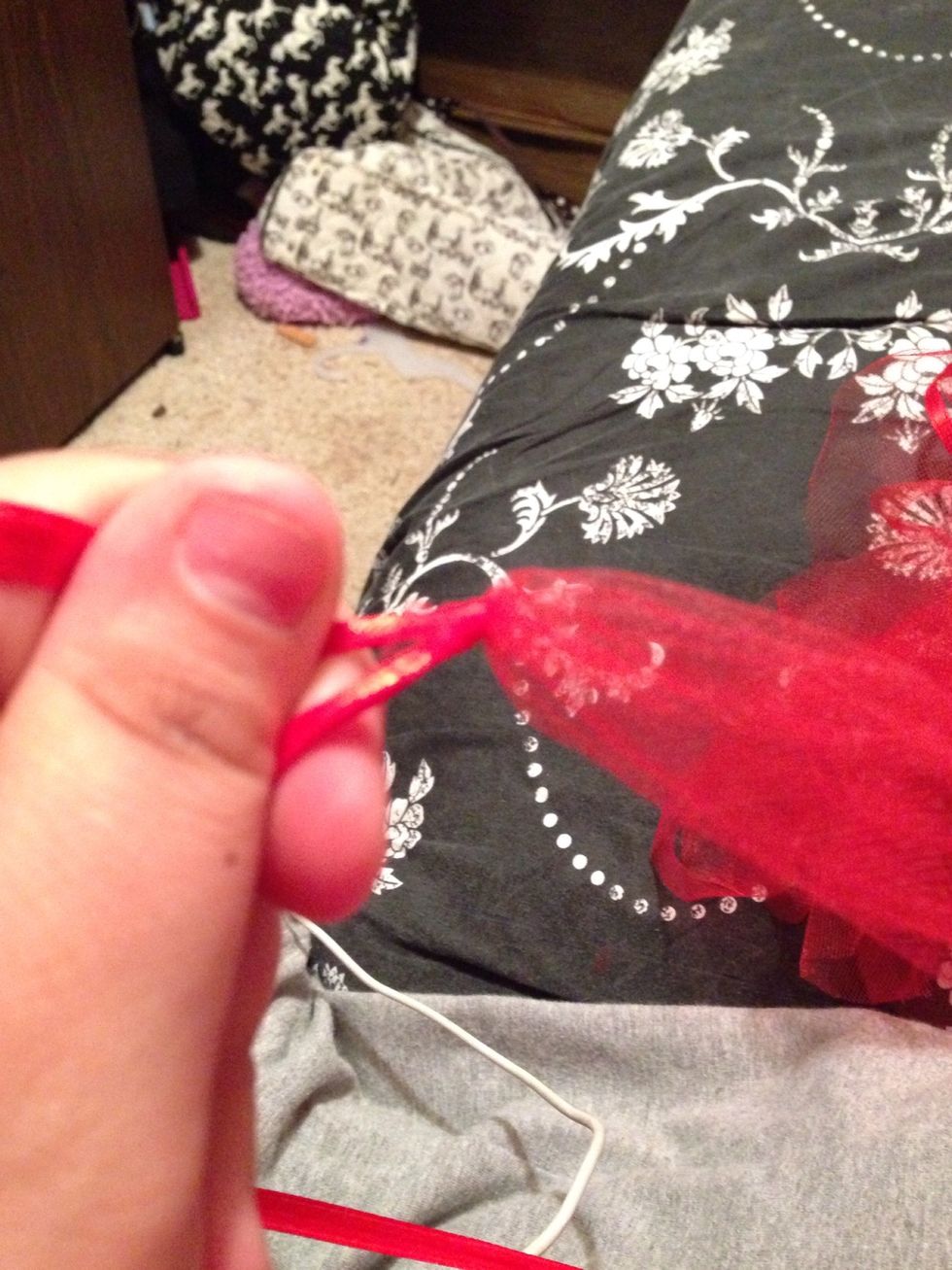 This is what the knot should look like. If it pulled the ribbon in a v shape easy fix just take ribbon and pull on sides stretching making it even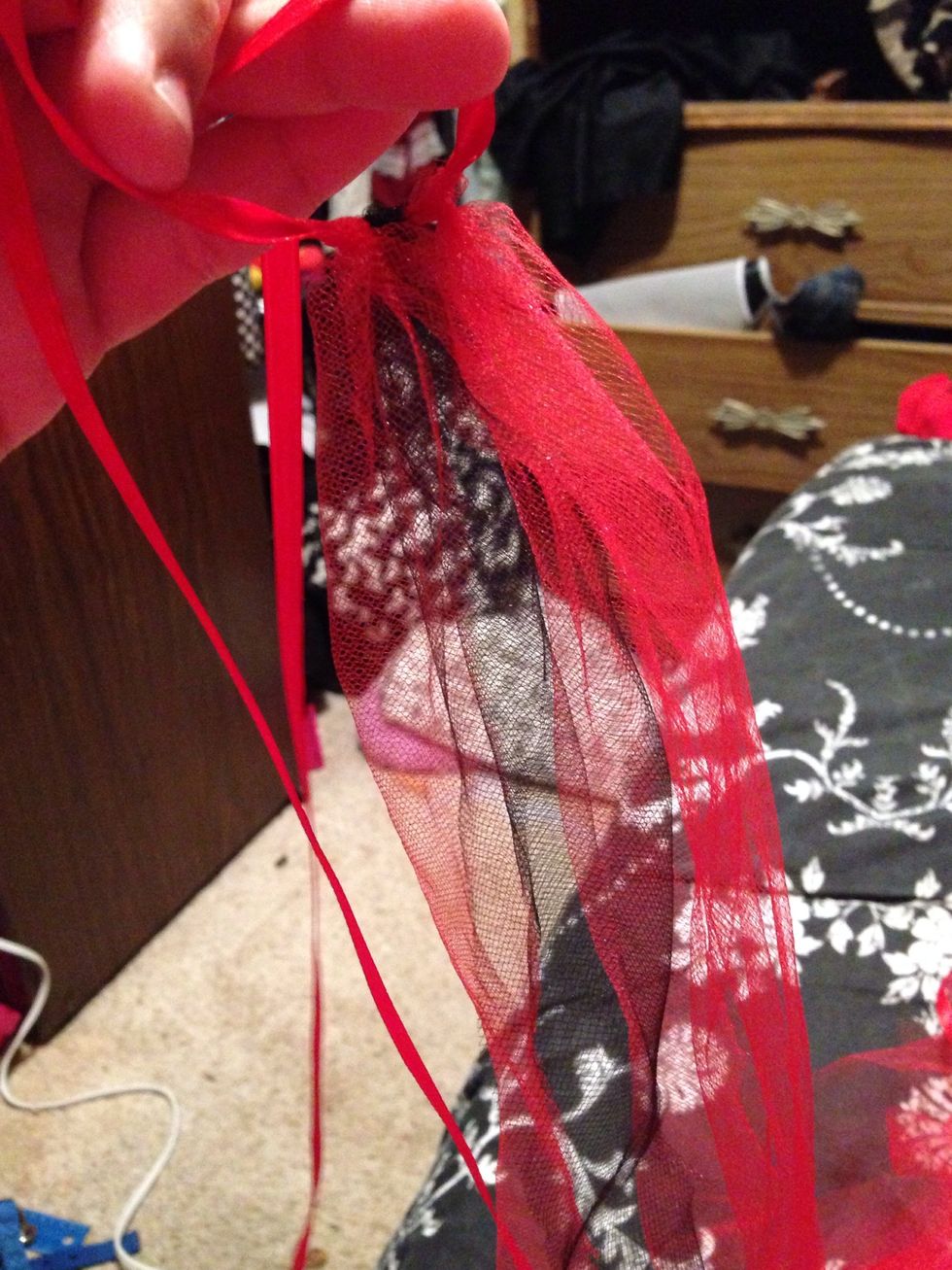 This is mine started with you.. The closer they are the more fluffy your going to get. Further apart the more flat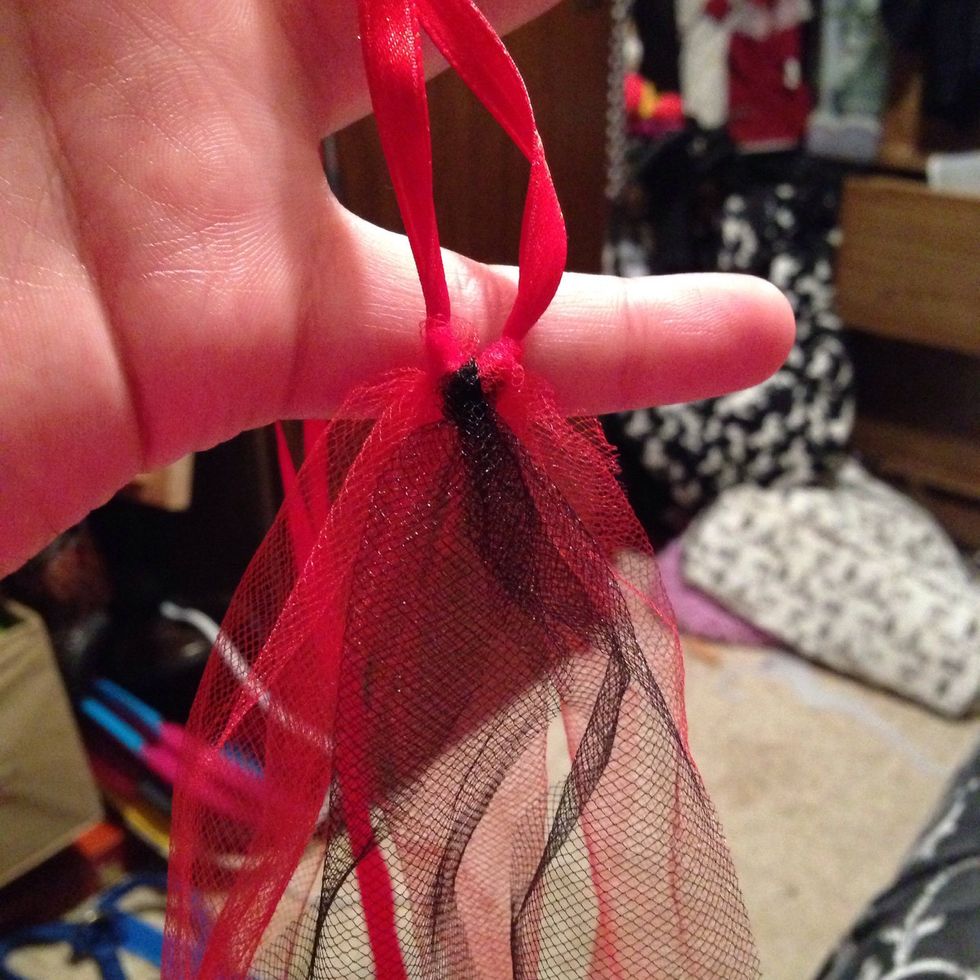 The v shape I was talking about...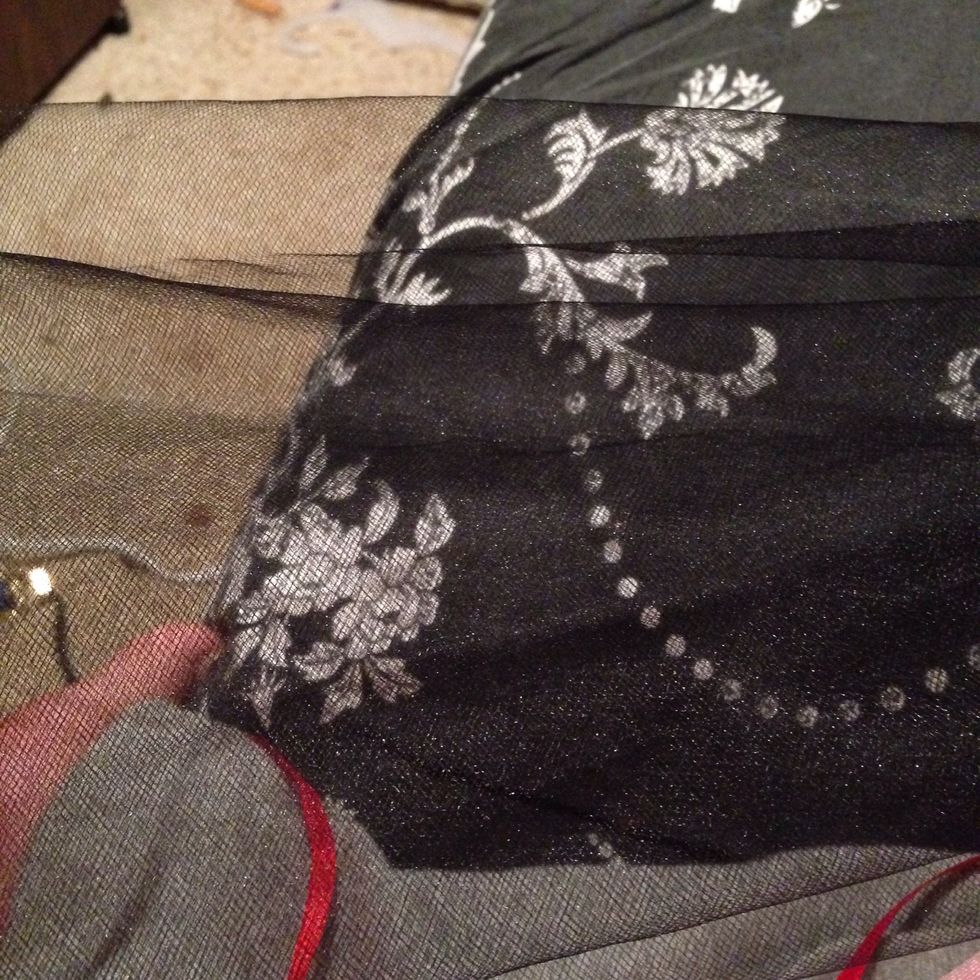 My black tulle which didn't want to work with me at all!!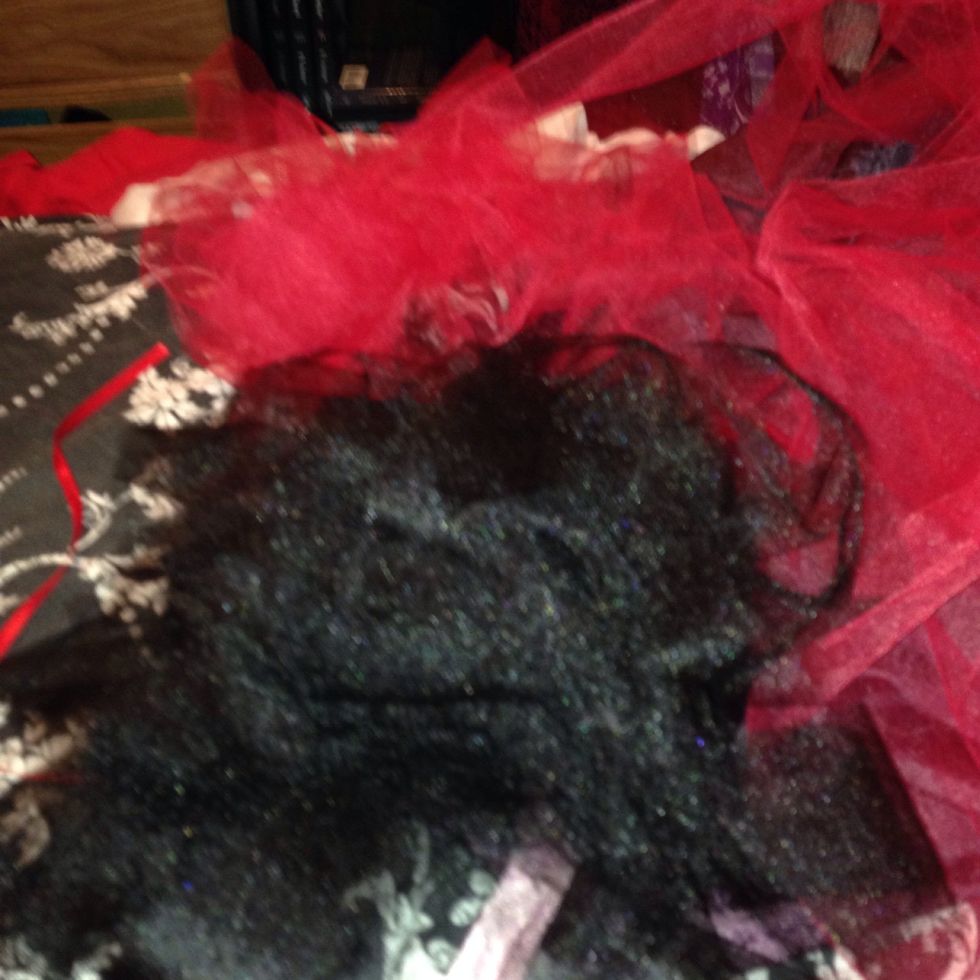 Sorry about the blurry photo but this is the piles of both colored tulle. Just enough to get me started... Where oh where could my helper be... Ohh panda bear where are you??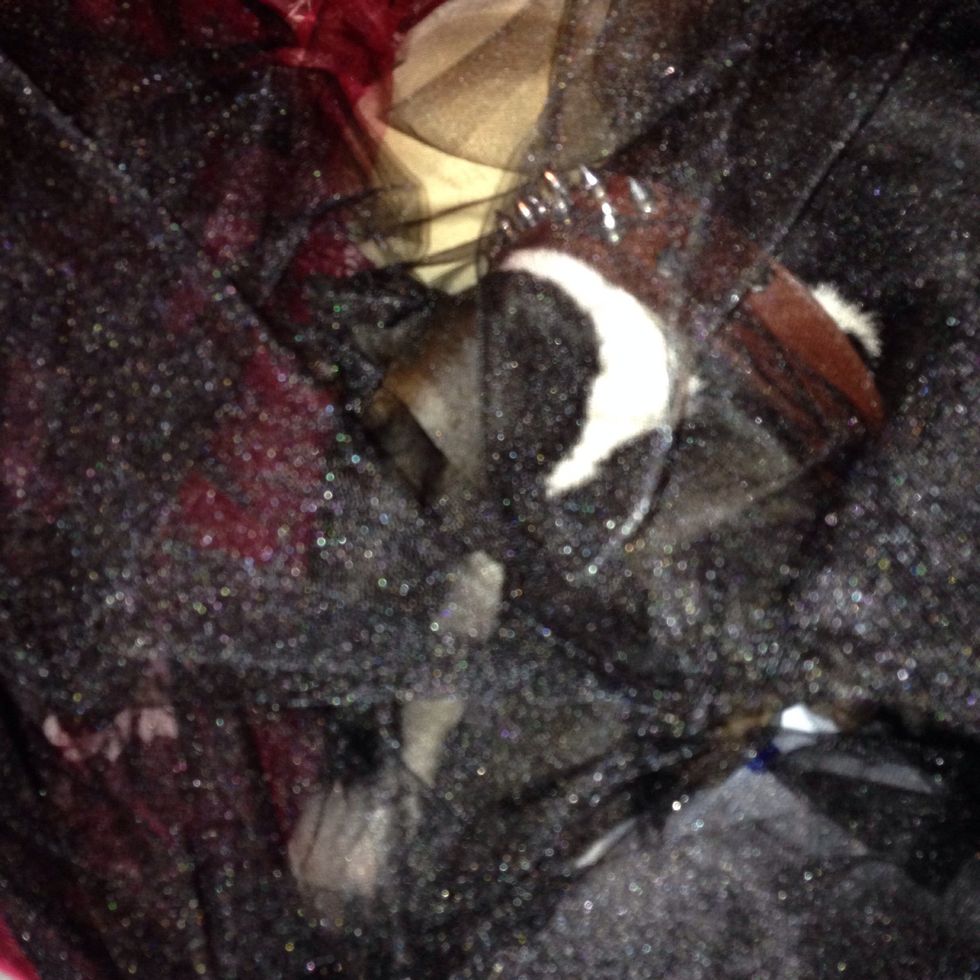 Found here and wanted more black so I did two black one red but play with it til your happy. Will post more when I get more down the road
This is what the night is ended with
Tulle at least three yards
Scissors sharpened... Careful
Ruler or something to measure with
Elastic or ribbon
Tons of time