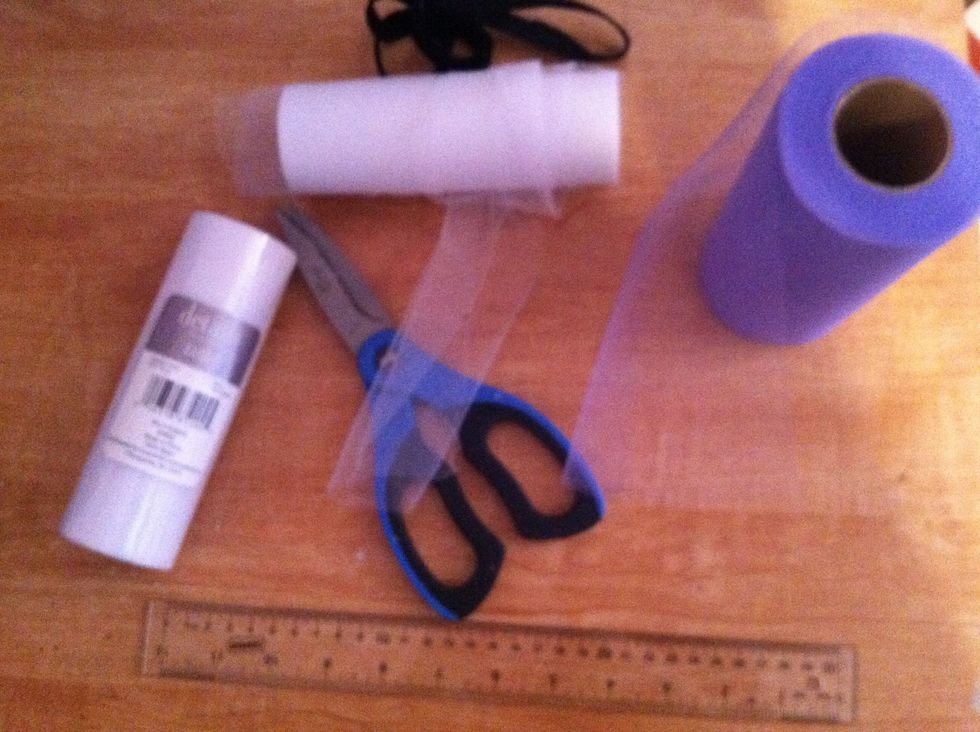 All the things I used two white tulle spools, both 8 yards from dollar tree. And with a 40% coupon at hobby lobby I got one light purple spool 40 yards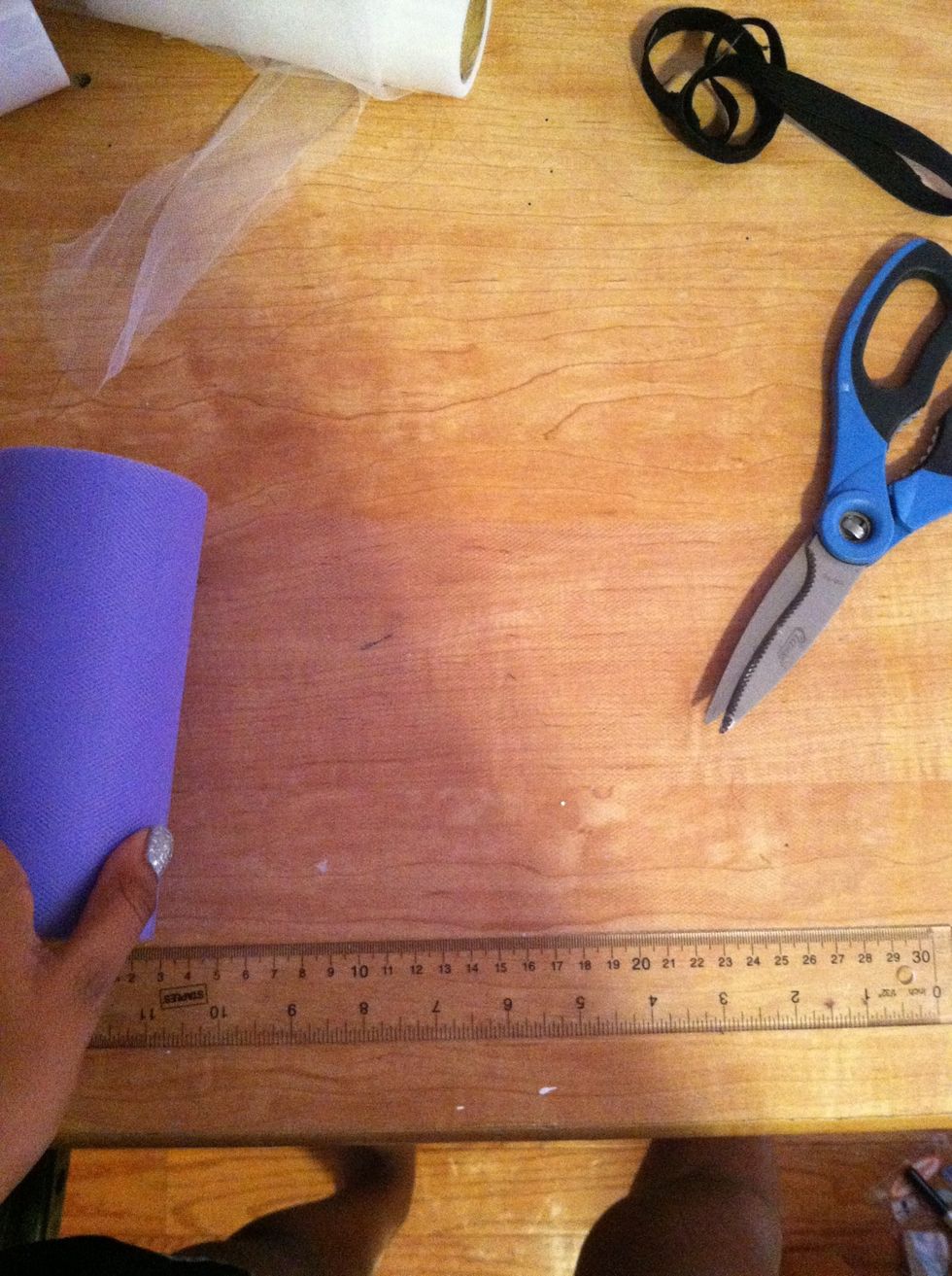 Tulle is really thin so, it may be hard to see! But anyway measure tulle. You can go as long as you want. However I measured 24 inches because you will have to fold in half in further steps
After being cut.
Sew the elastic according to your waist size. Take off 2 to three inches. Trust me the elastic. Stretches when putting the tulle on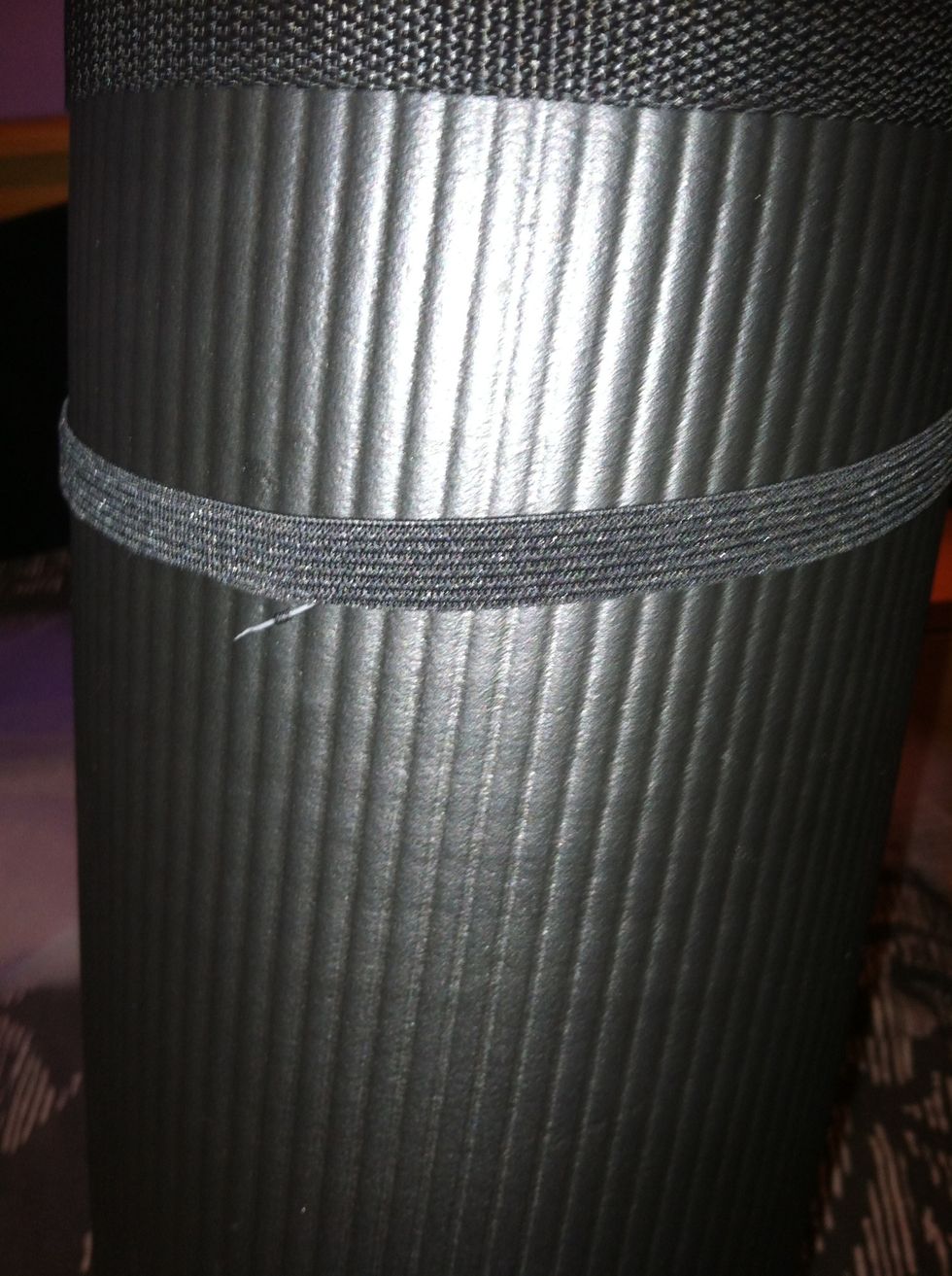 I used my yoga mat to wrap the elastic around! Much easier than in my hand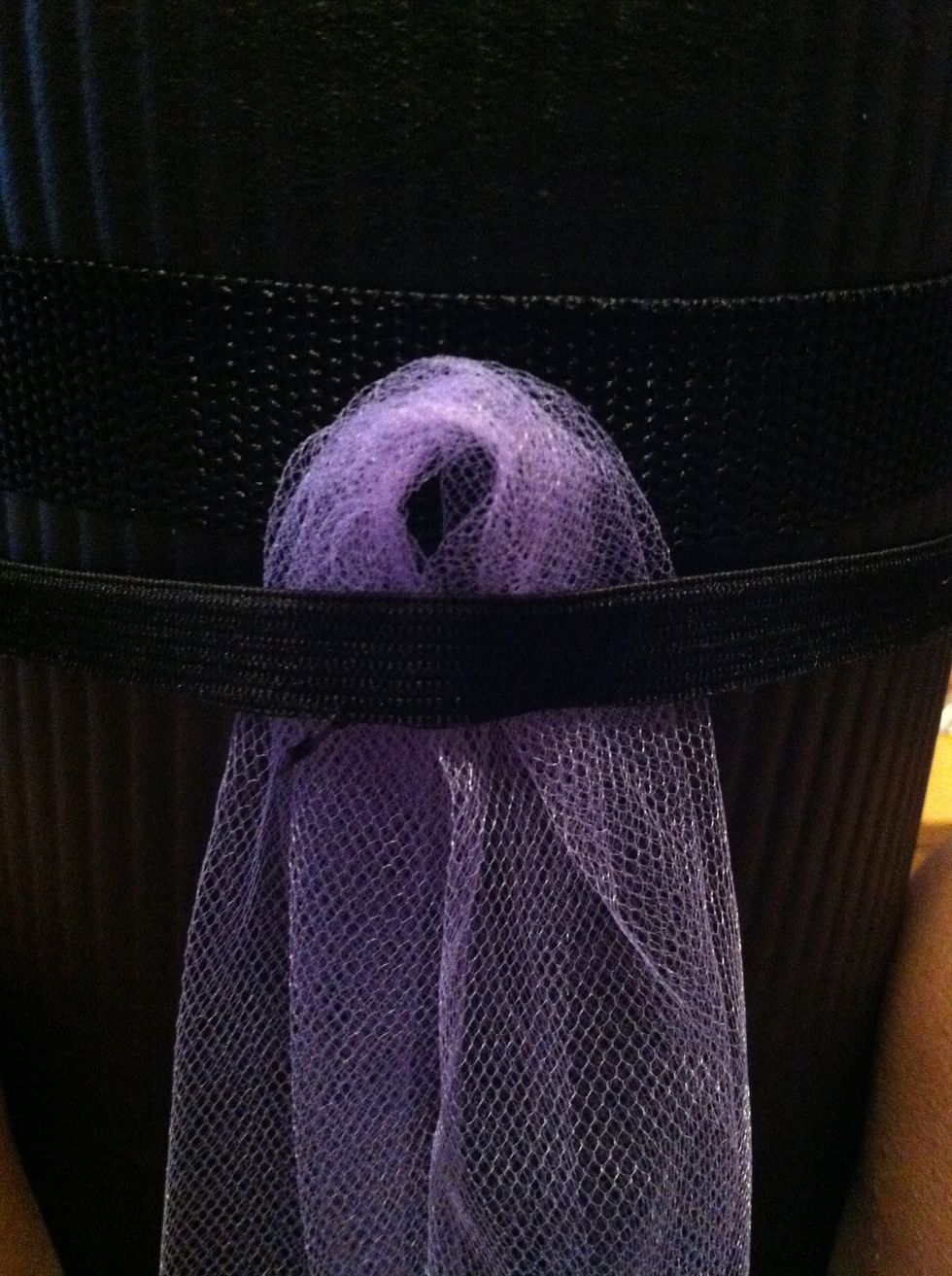 Fold fabric in half and place under elastic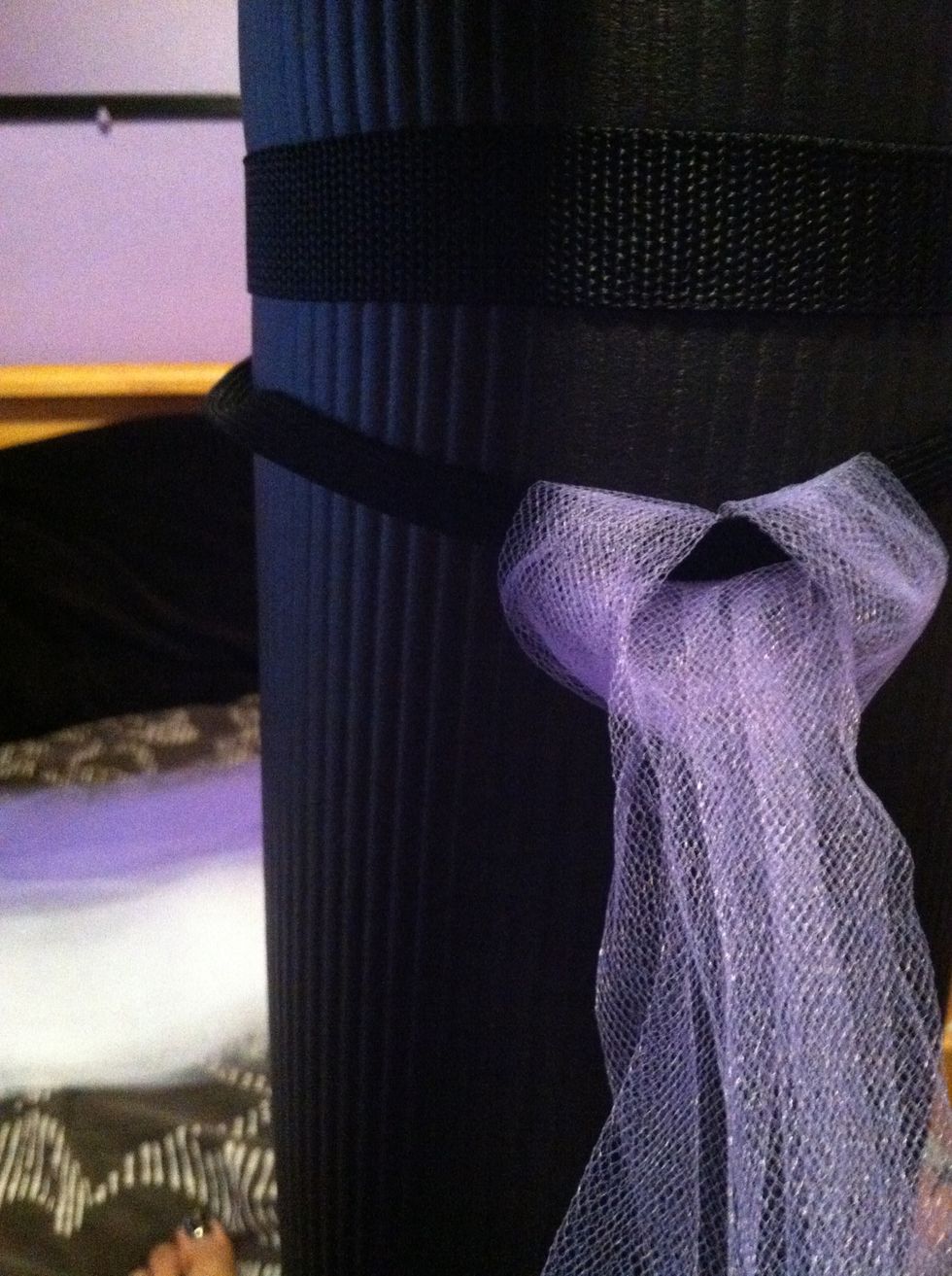 Put the fabric in the whole, making a slip knot, then tighten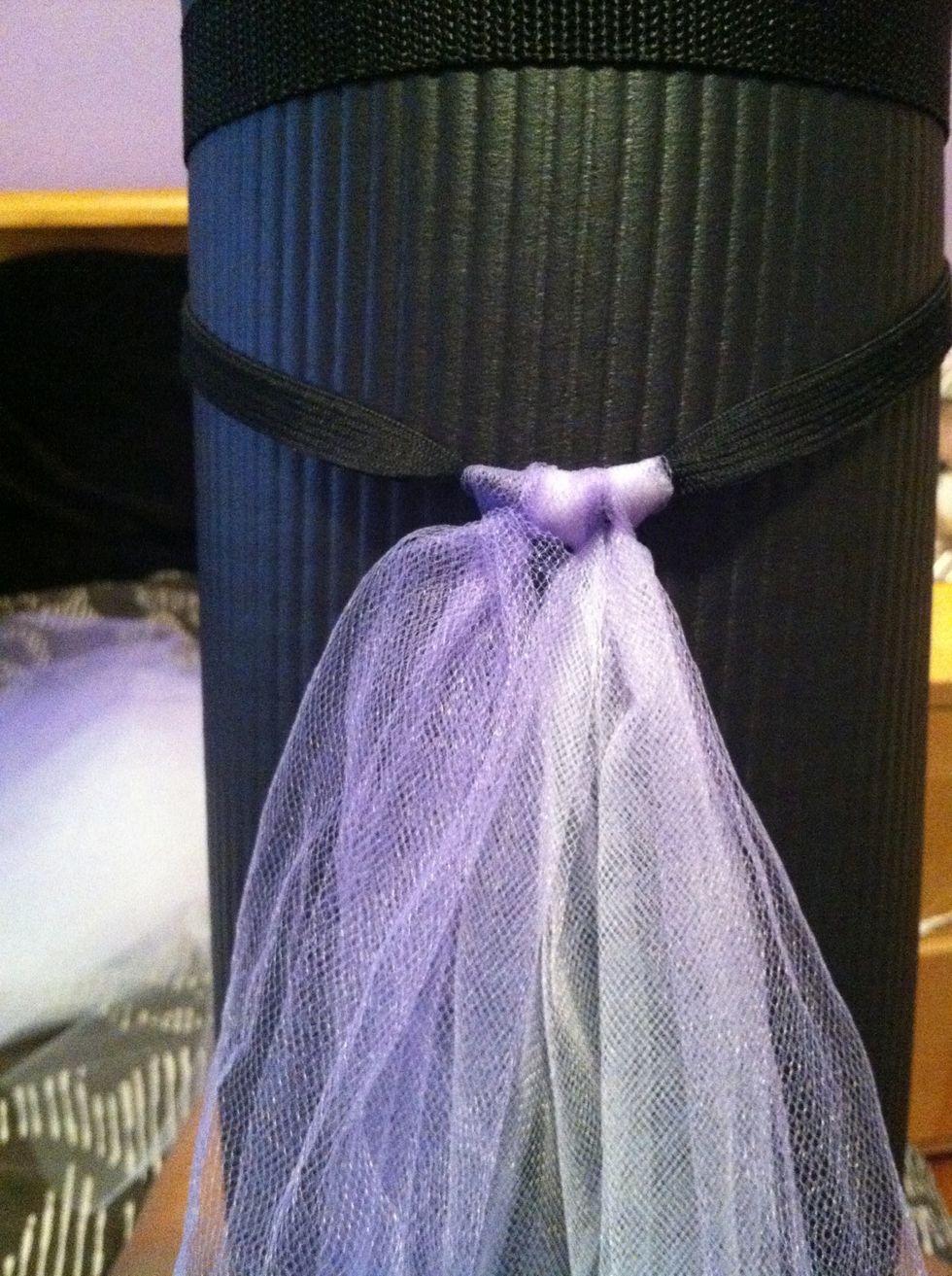 Tighten. And repeat with fabric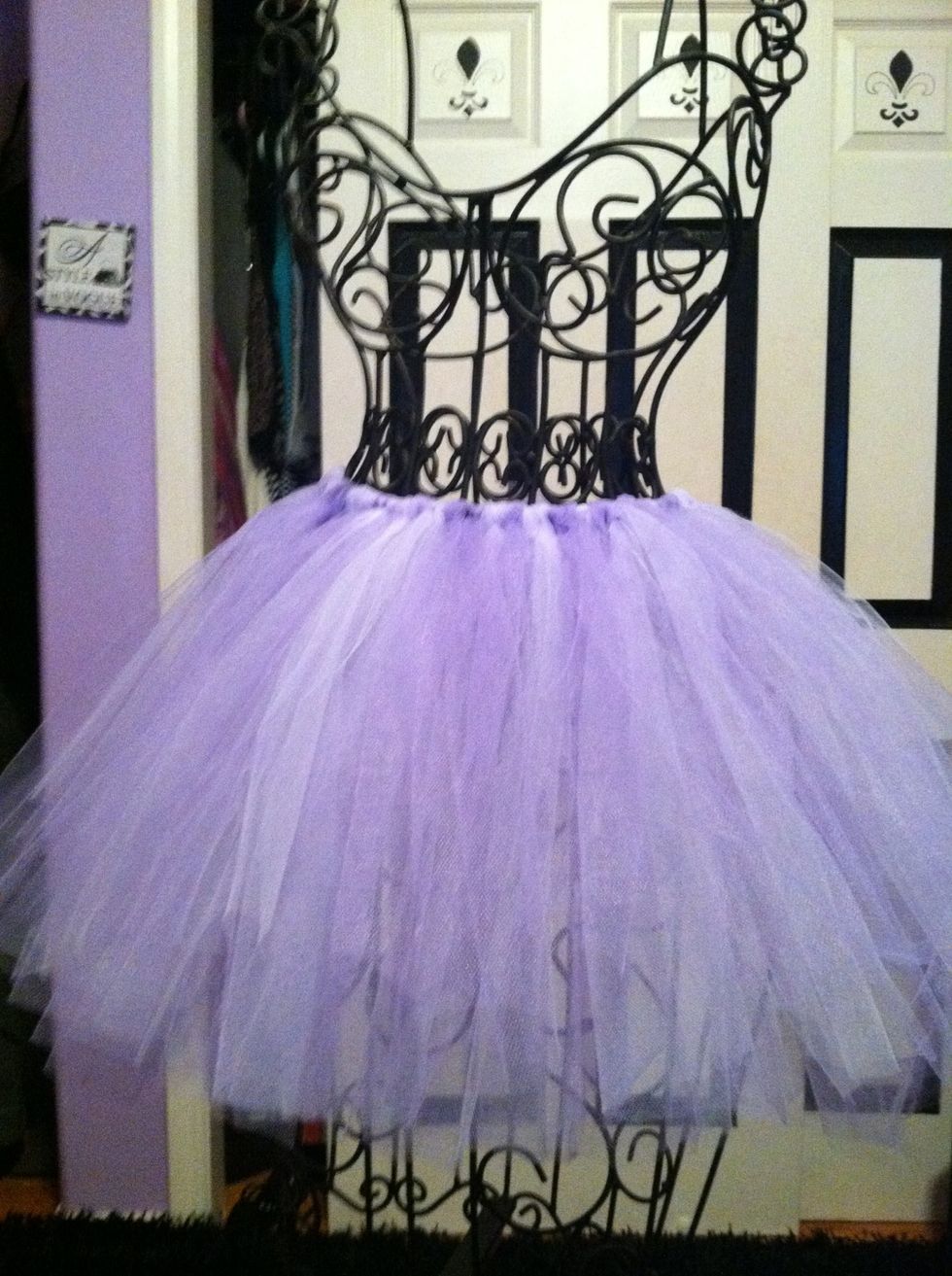 Beautiful!
Up close
Tulle( i used tulle on a spool 6 inch width.
Scissors
Elastic
Ruler