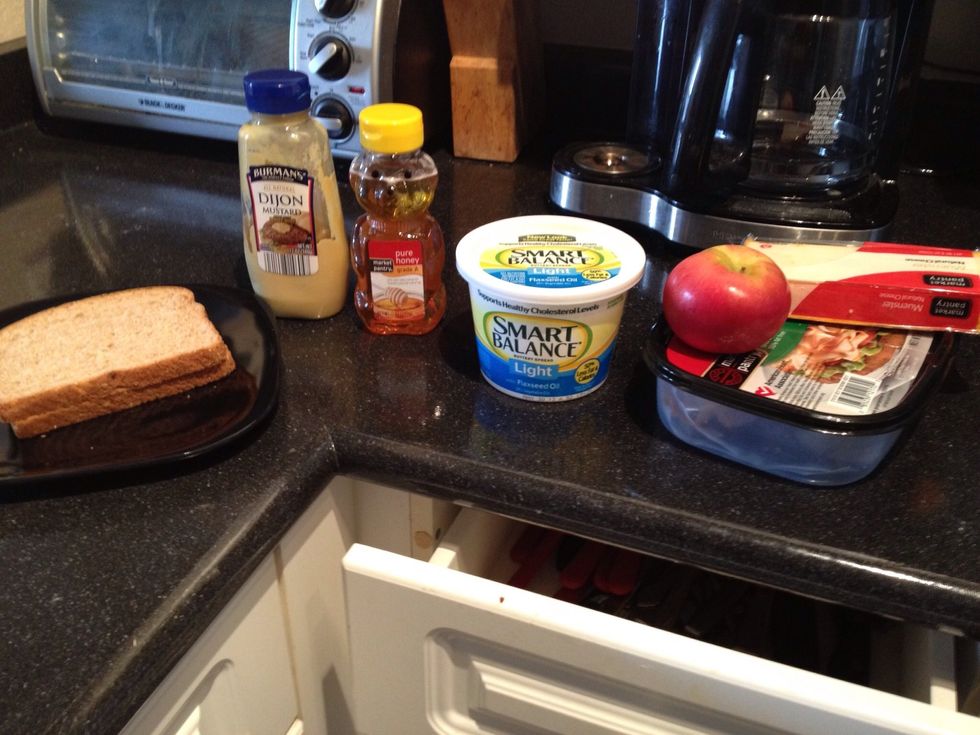 Here's what you'll need. I used muenster cheese but cheddar works better I think..sharper the better so it clashes with the apple.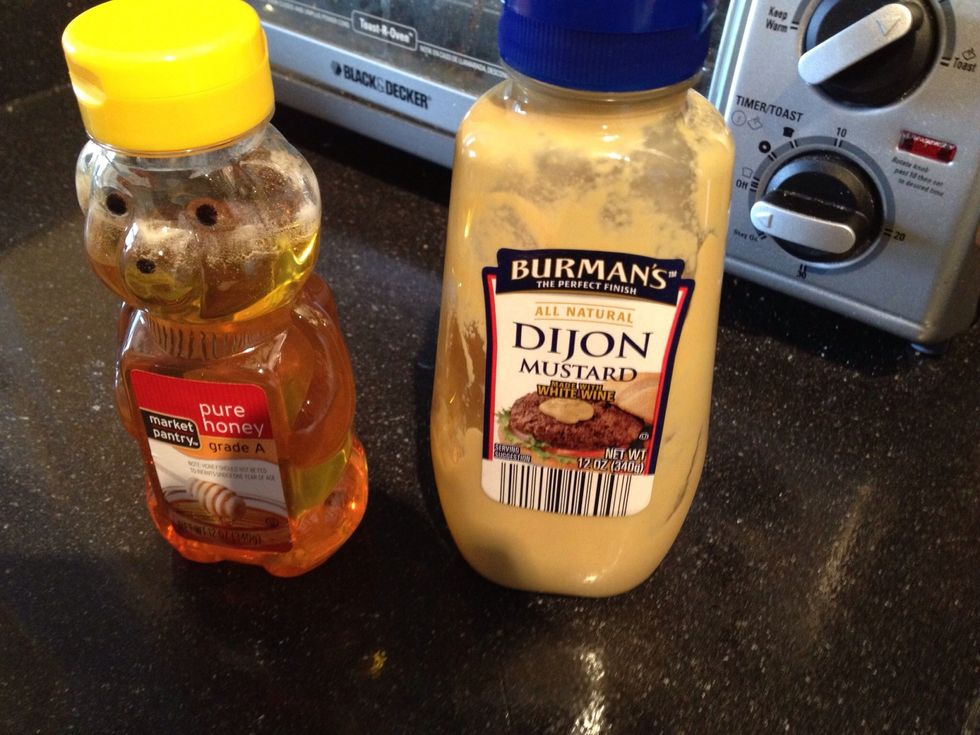 Honey mustard sauce = 1 tablespoon honey + 1 tablespoon Mustard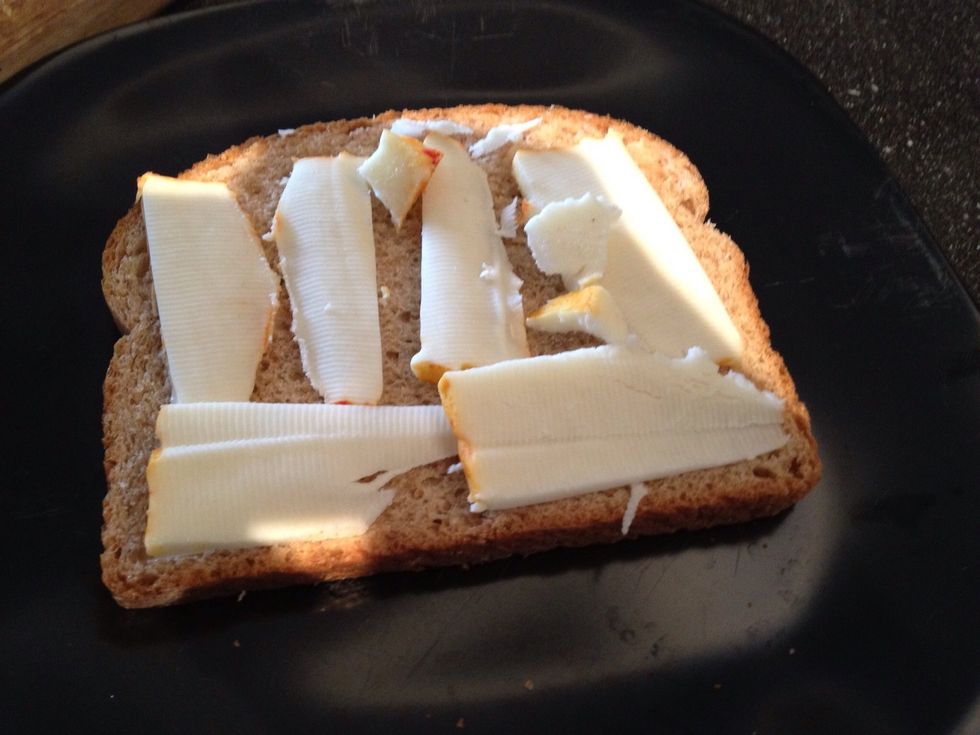 Add your cheese to one slice of bread.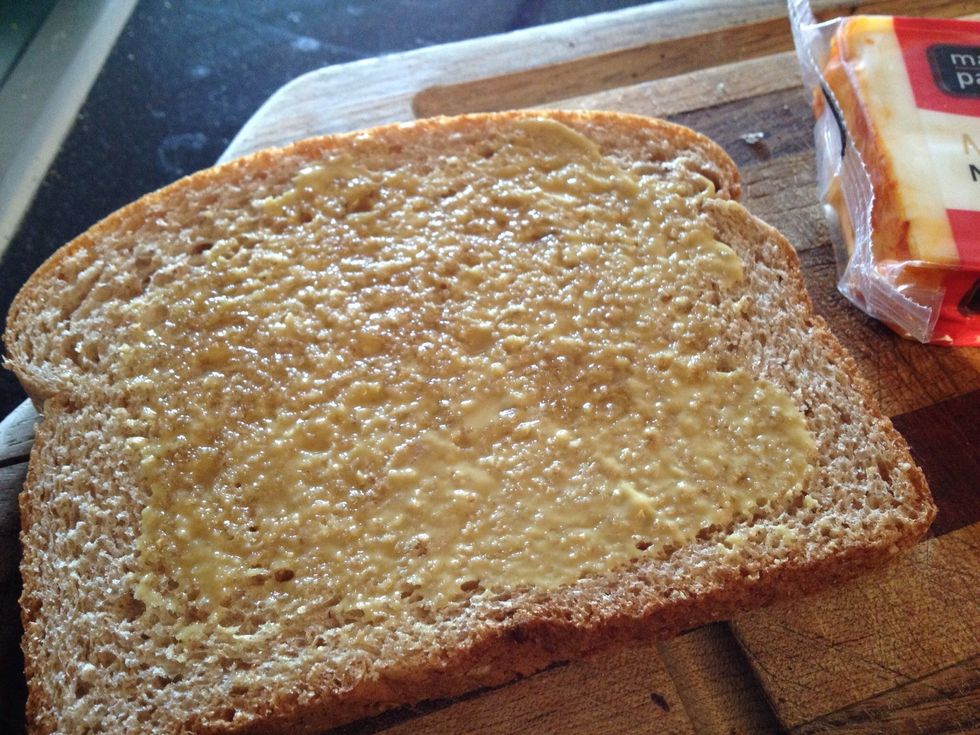 Spread your honey mustard mix on the other slice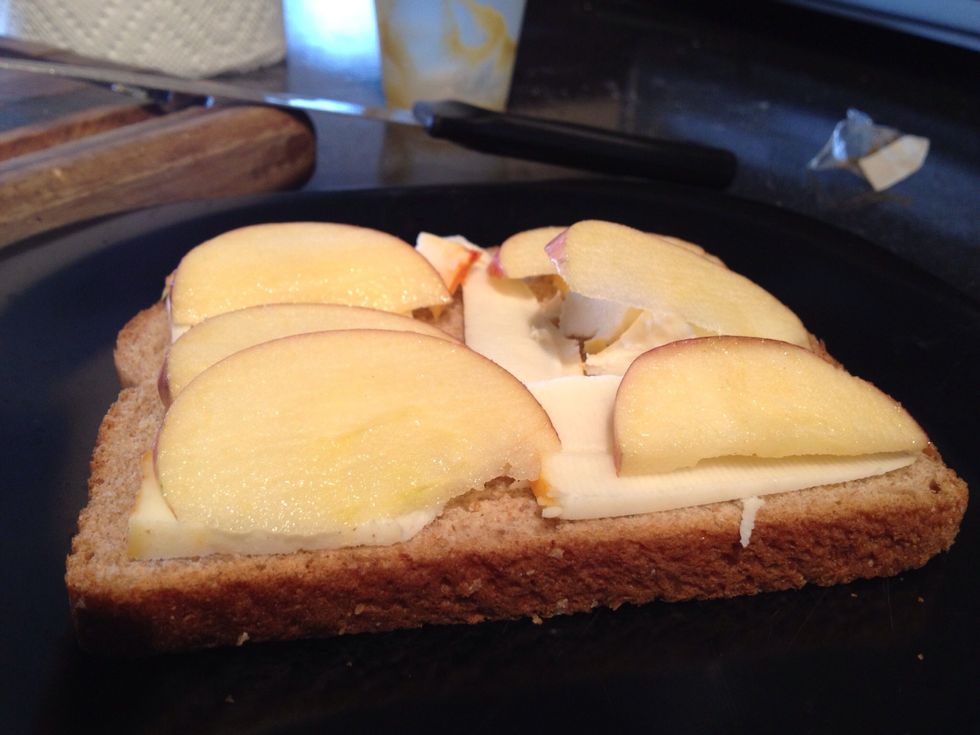 Add your apple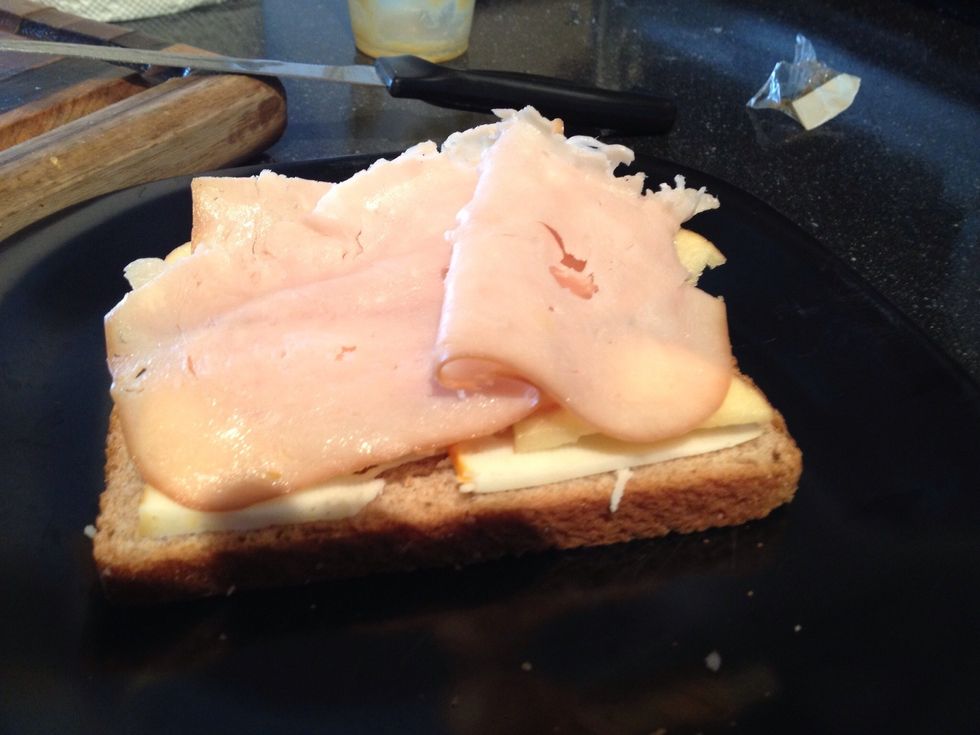 Pile your turkey high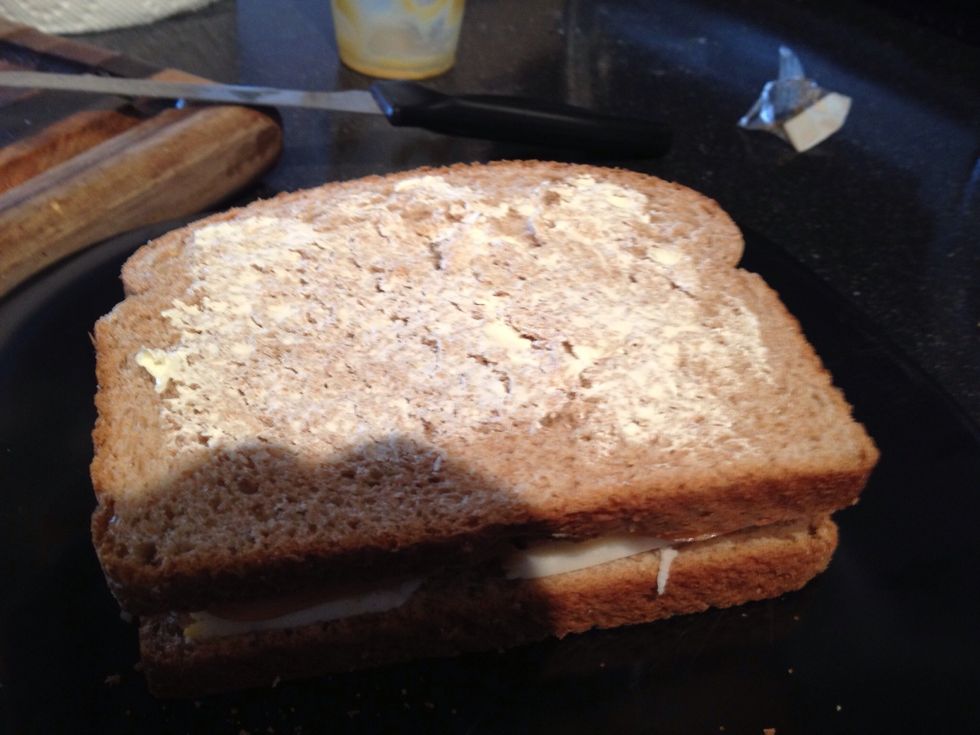 Close the sandwich and butter one side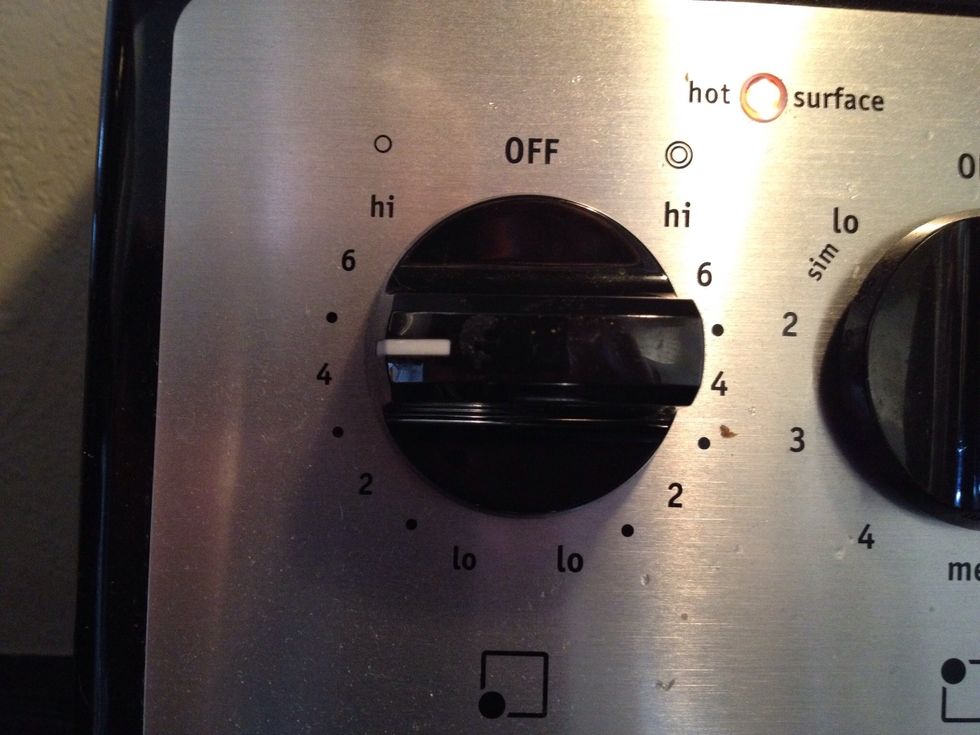 Heat a skillet/pan to medium high heat.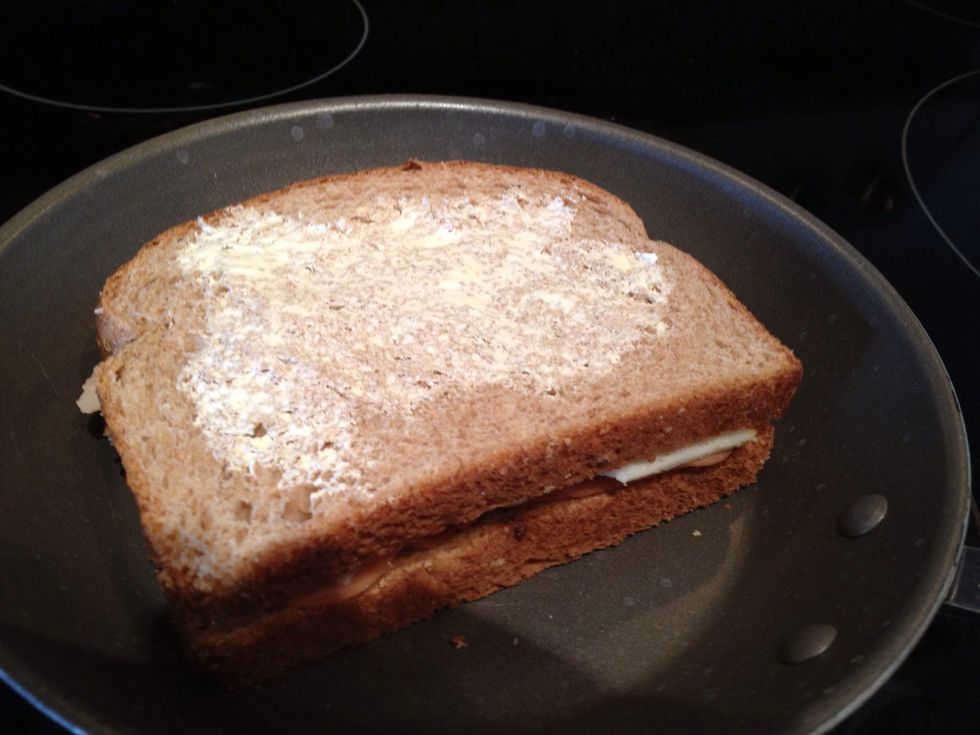 Slap your sandwich down (butter side down), and then butter the other side. You should put the sandwich on early so the cheese has time to melt before the bread gets too dark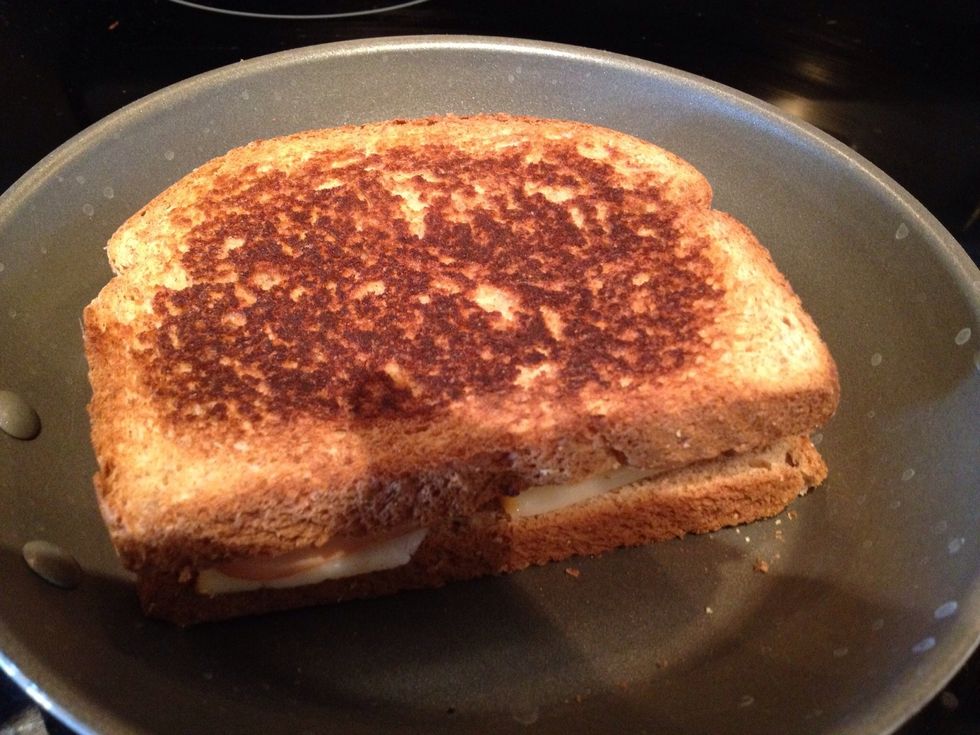 Flip after 2-3 mins.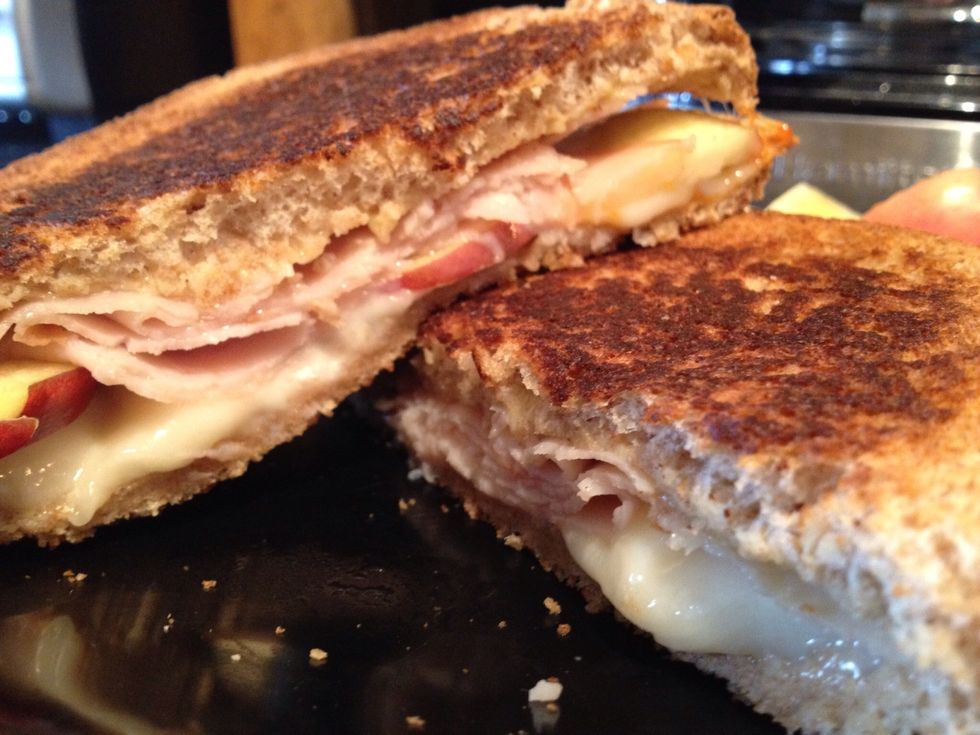 Let it cook on the other side for 2-3 minutes, reduce heat if cheese isn't melted in time.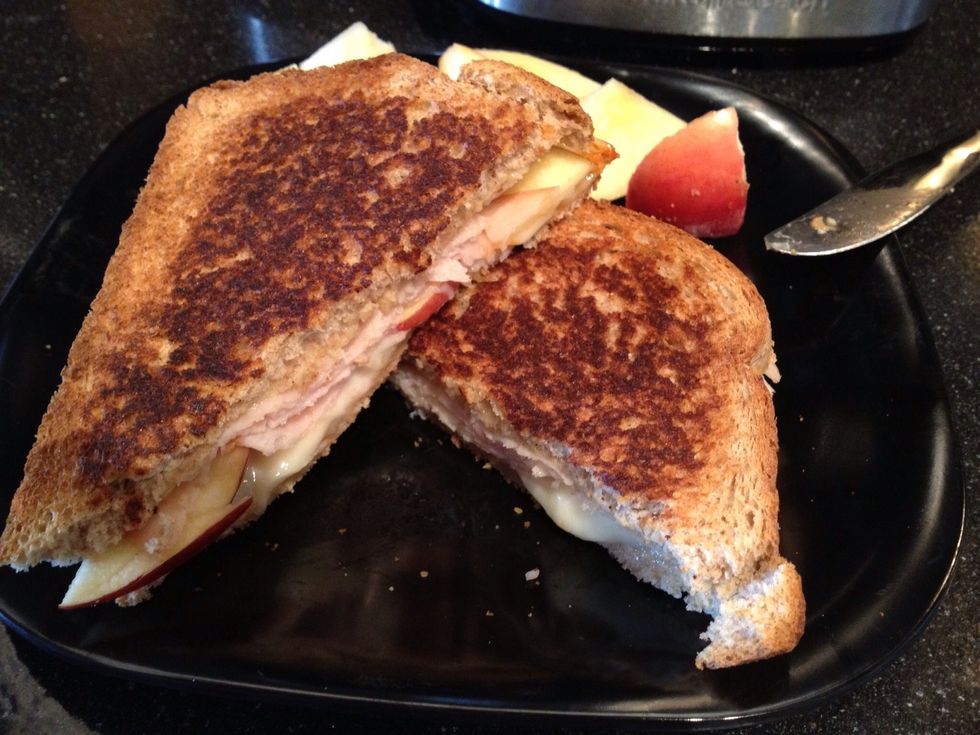 Serve with the leftover apple.
3.0oz Deli sliced turkey breast
1.0Tbsp honey
1.0Tbsp whole grain mustard (like Dijon)
6.0 thin apple slices (any kind of apple you like)
1.0oz Cheese (muenster, chedder, white cheddar...)
1.0Tbsp butter
2.0 Slices of your favorite bread
Washington, District of Columbia