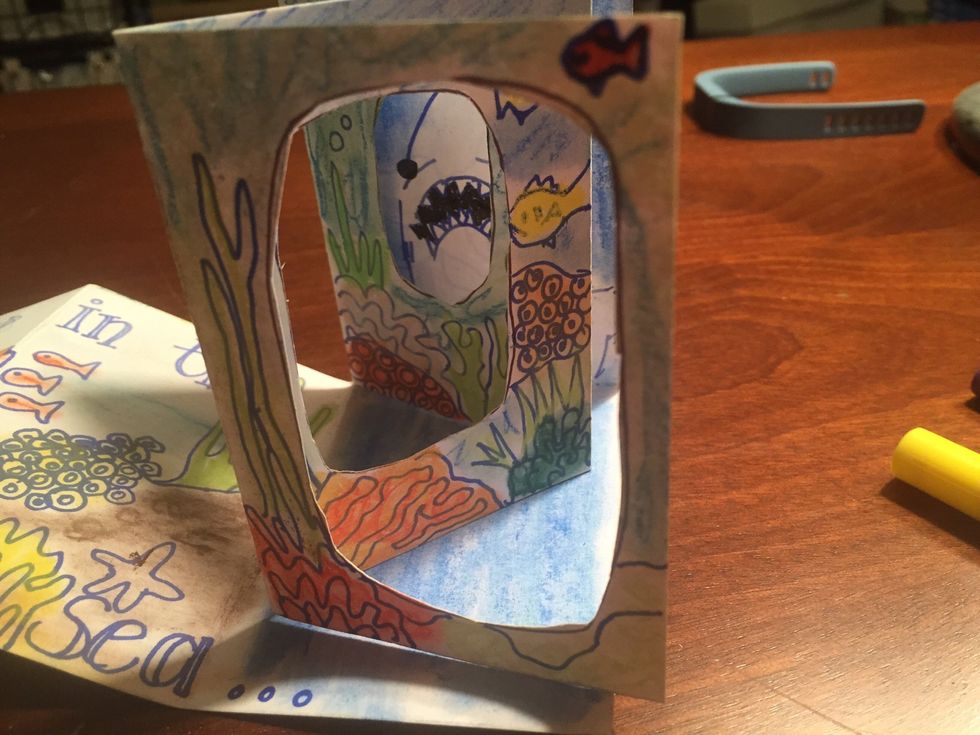 This is a portion of my completed book. I chose to create mine using words from a simple poem. Once you complete your book, experiment with themes and tunnel shapes.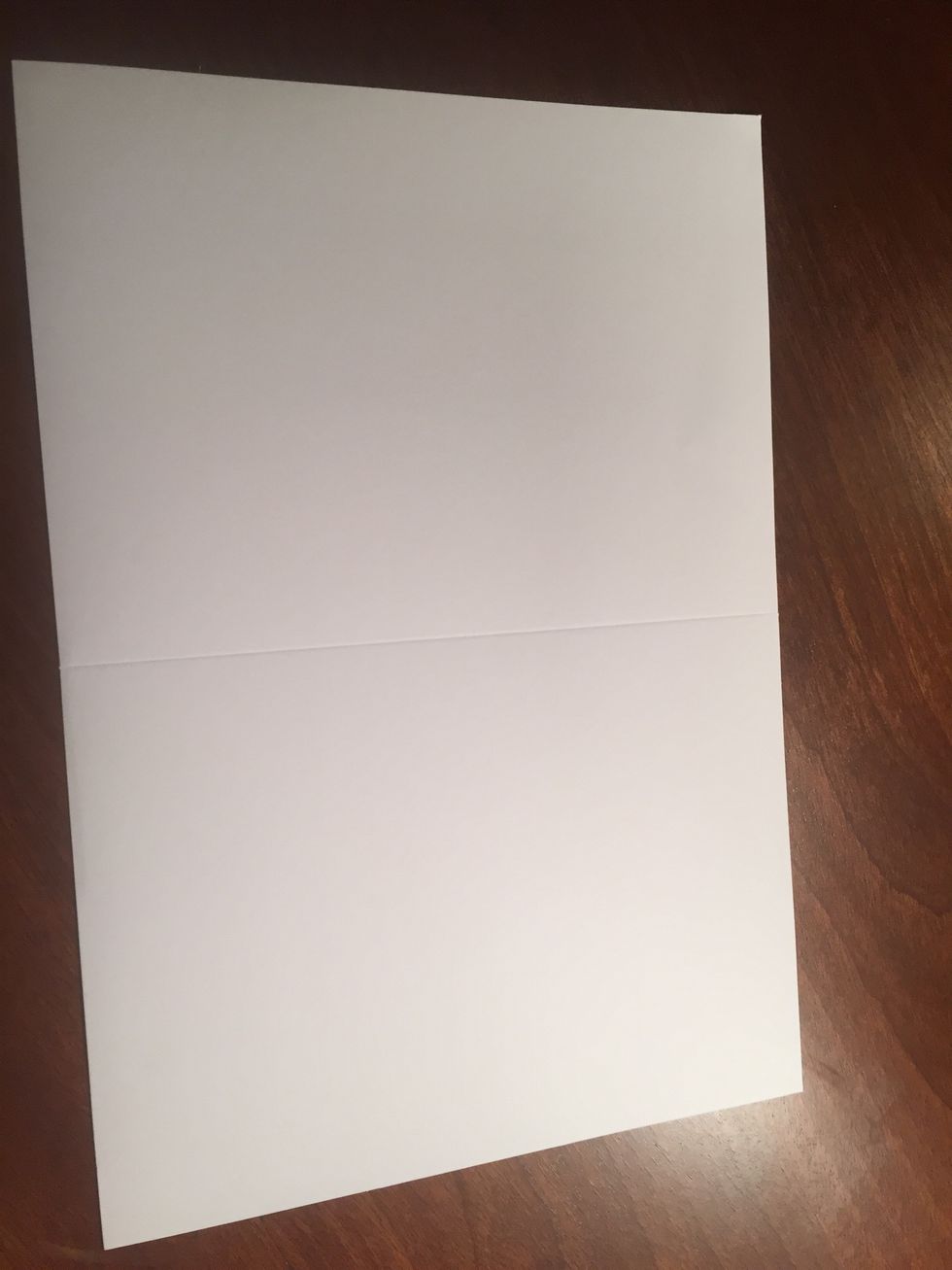 Begin with a rectangle made of heavy weight paper. You will be folding the paper multiple times, so the paper may not be so heavy that it will not fold.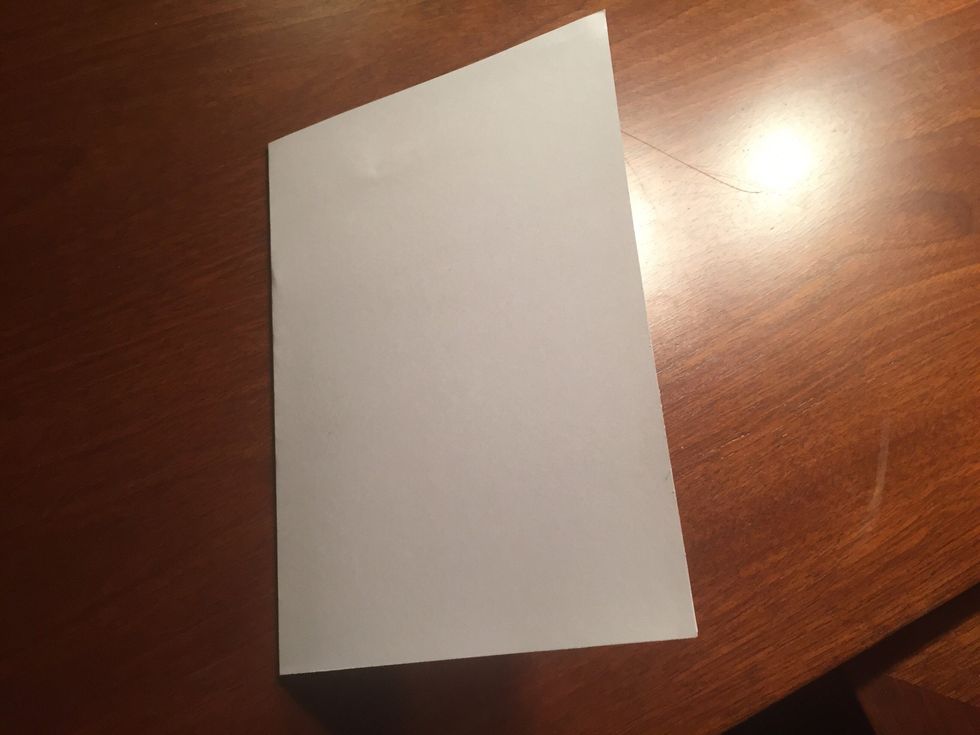 Fold the paper in half.
Fold the paper again, so that the paper has been divided into fourths.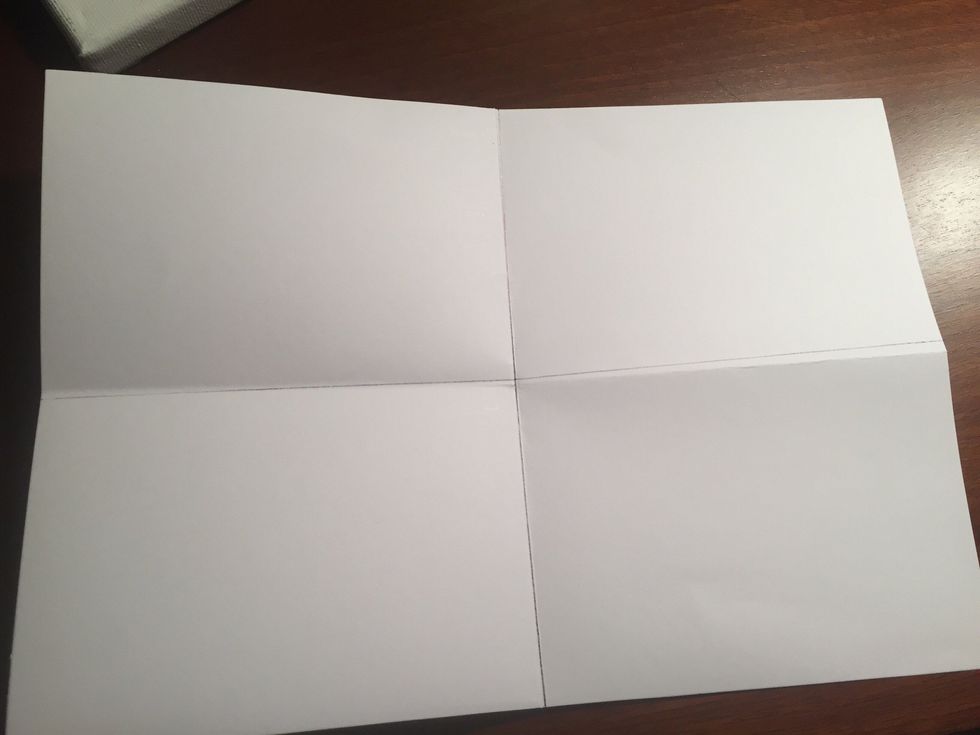 Unfold, and the paper should look like this.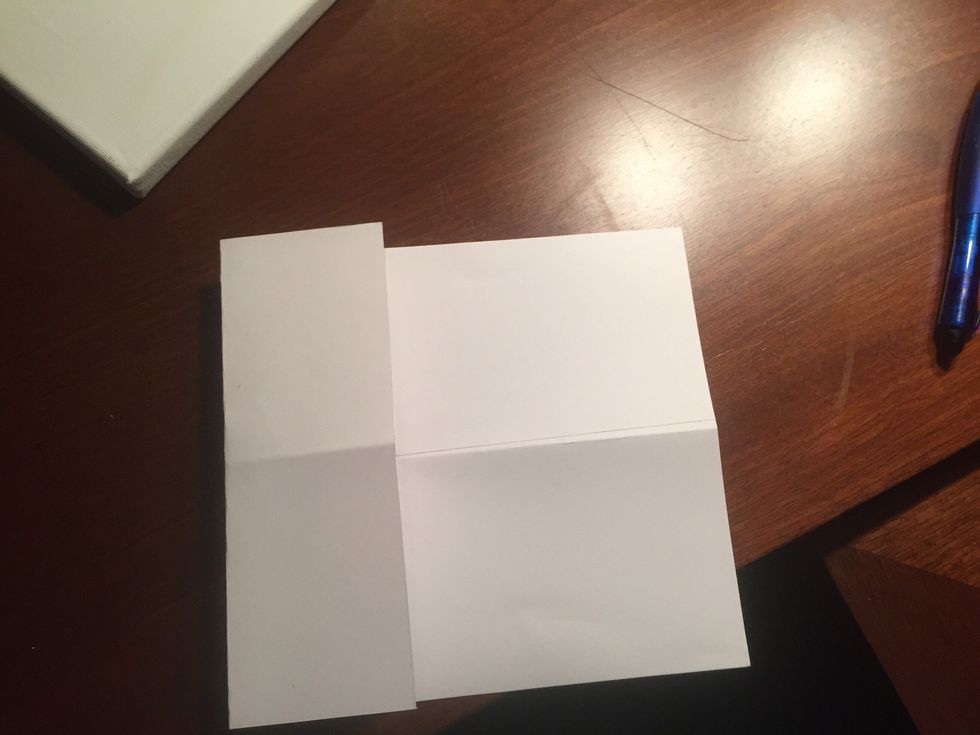 Take one side of the paper and fold it in, so that it meets the middle crease. Crease again.
Do the same on the other side, so that the paper now looks like this.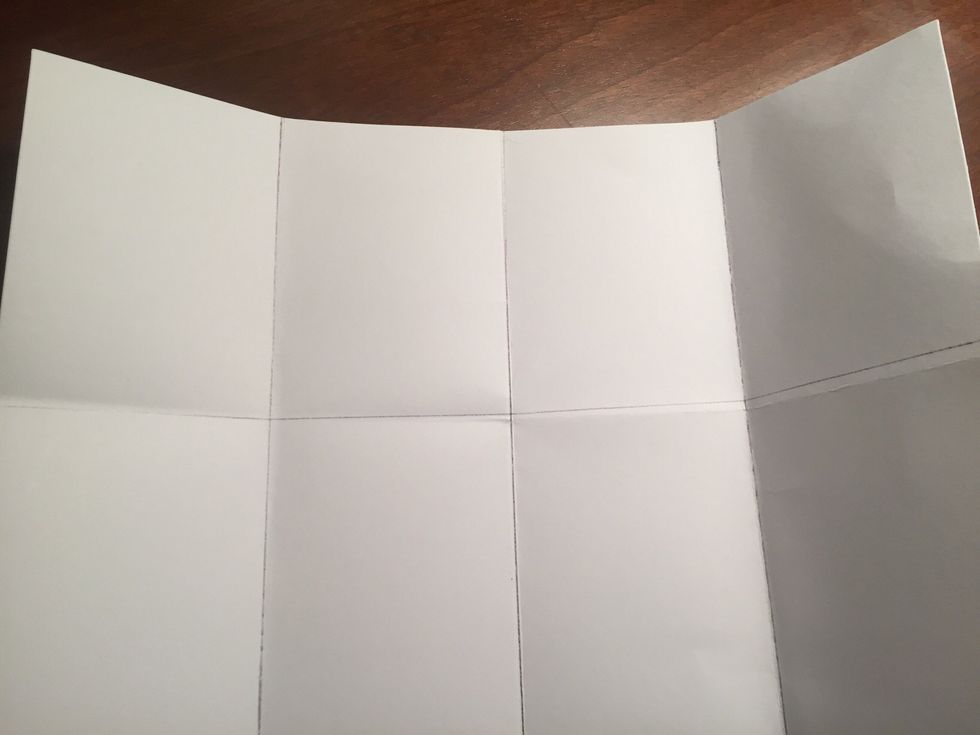 Unfold. You will now have 8 rectangles.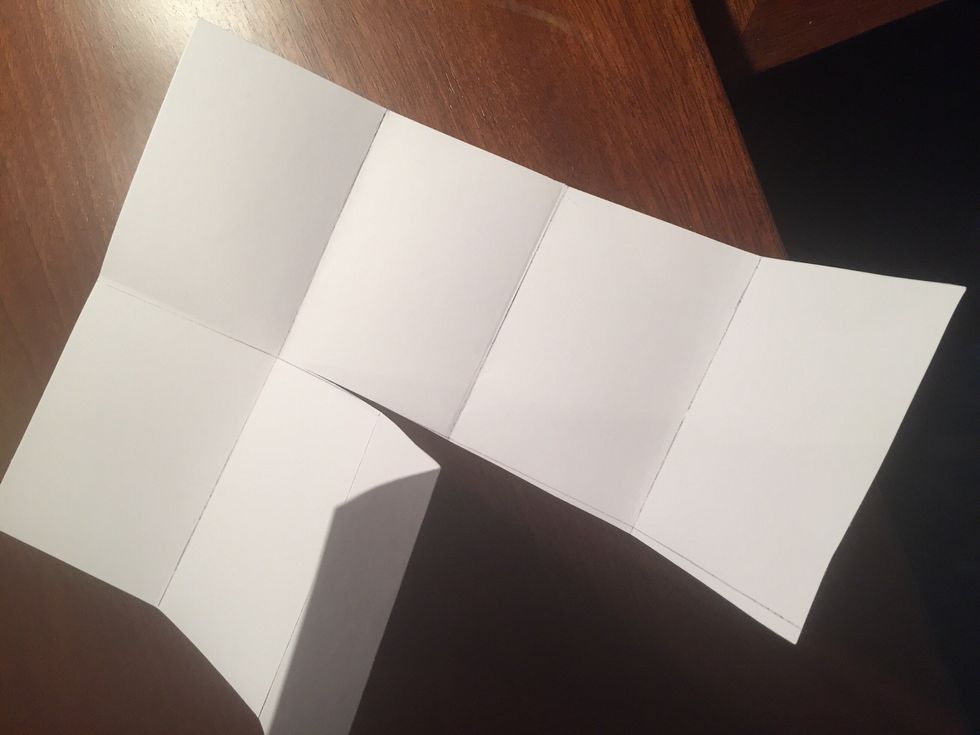 Cut the middle, so that the paper resembles a pair of pants. Stop cutting at the last fold line.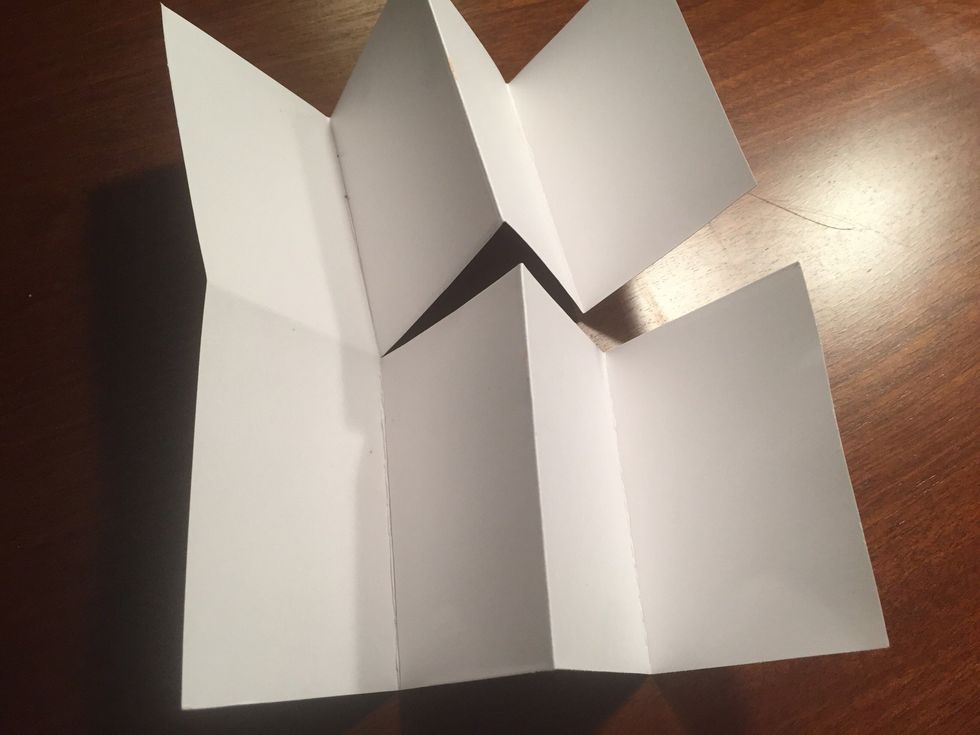 Accordion fold the paper, so that the paper looks like there is a "mountain peak" in the middle.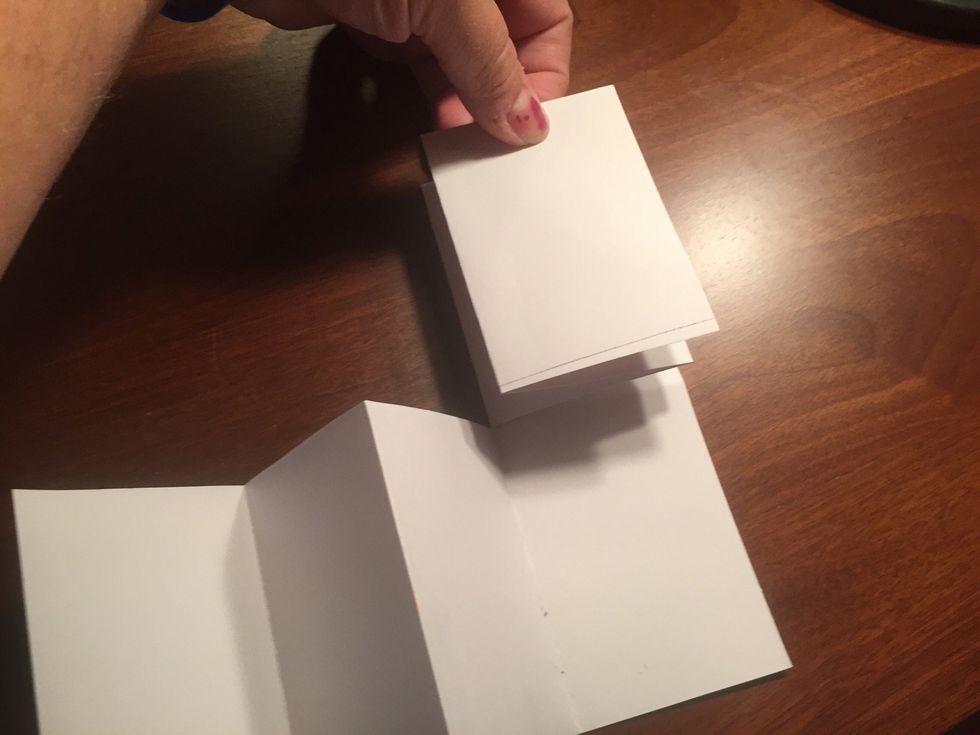 Take one "pants leg" and accordion fold it. Leave the other pants leg alone.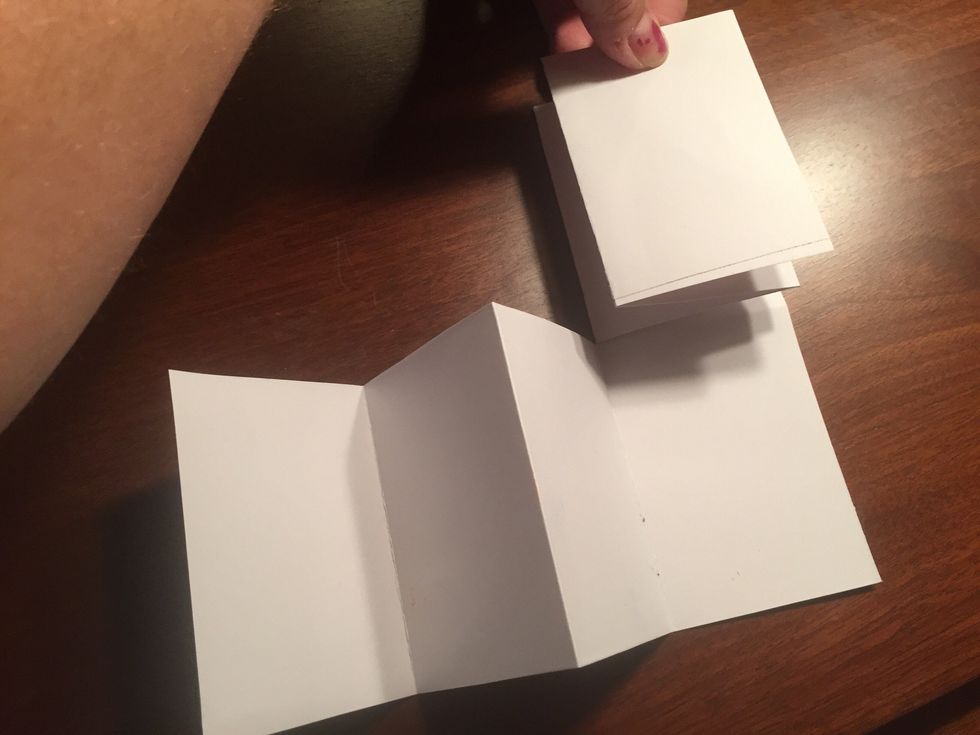 Folded, one "pants leg" will look like this.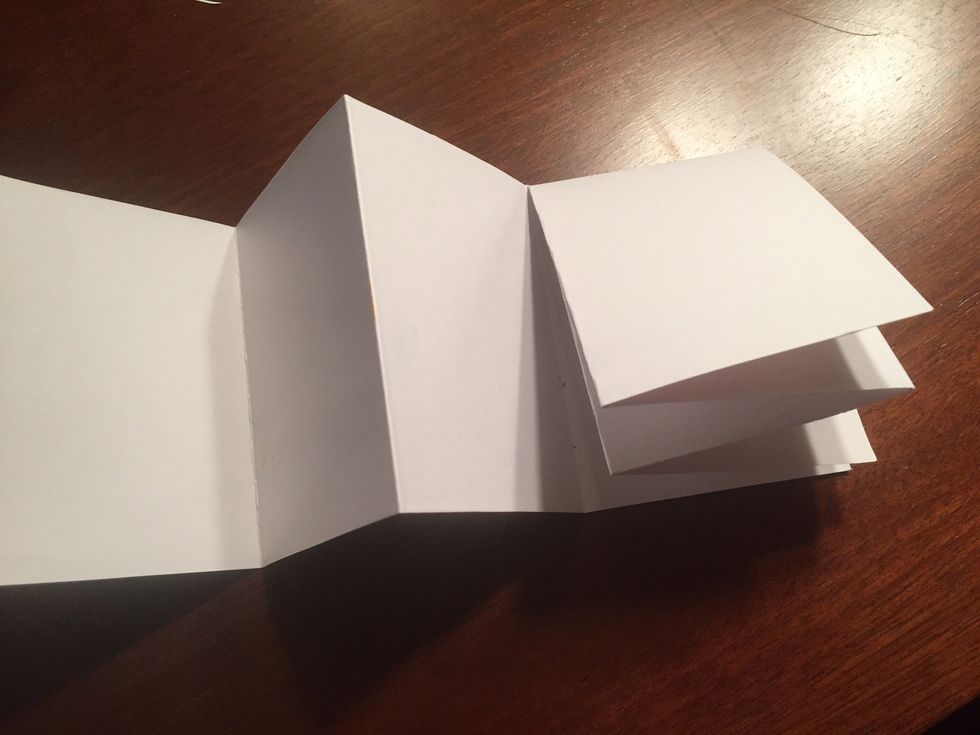 Now fold the pants leg down.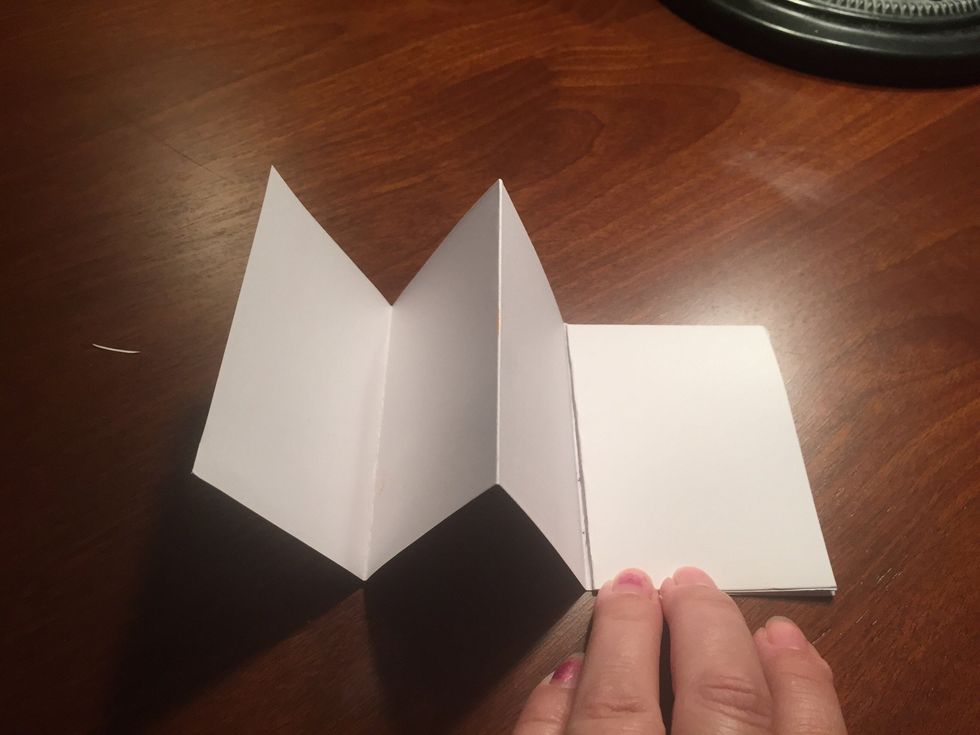 Folded, the book should now look like this.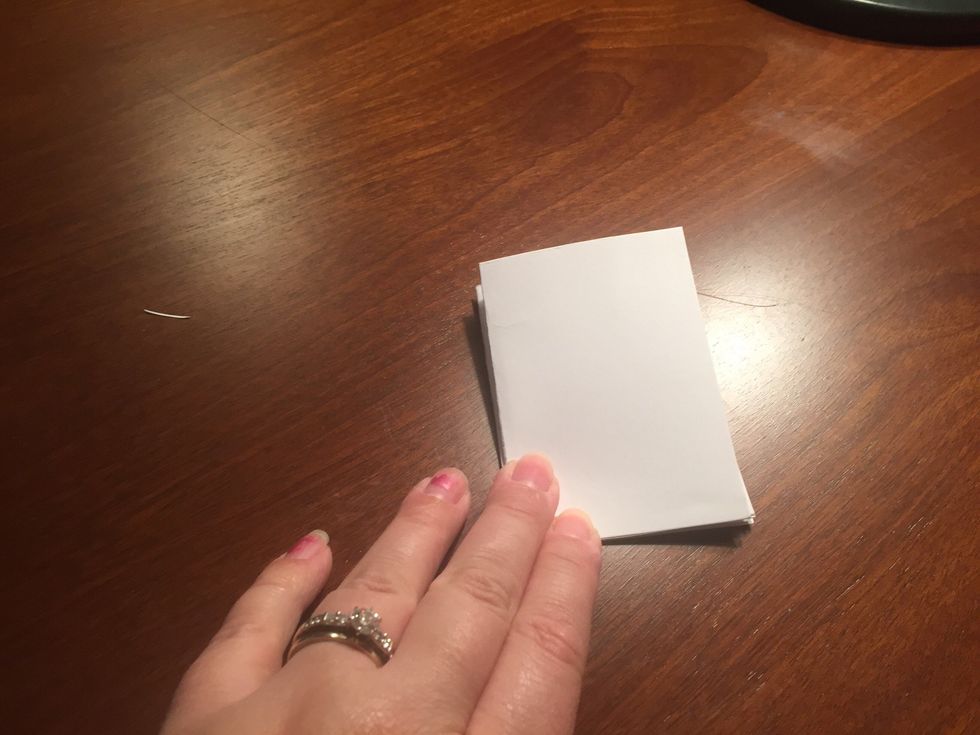 Fold the other pants leg in, accordion style, so it rests on the other fold.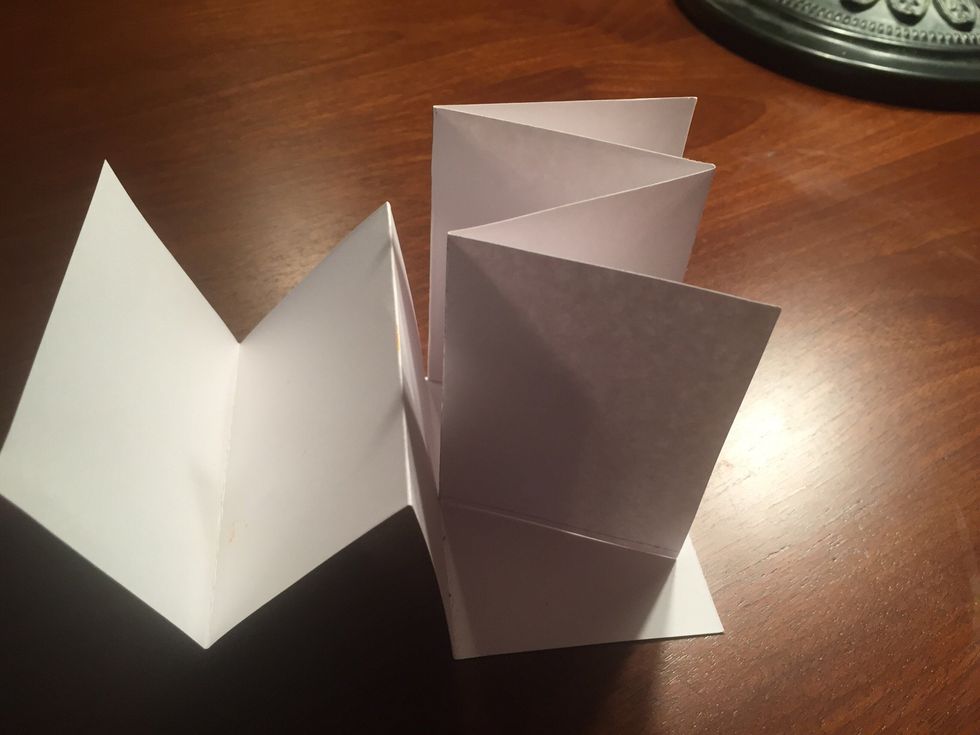 Unfolded, the paper will now look like this.
Draw three shapes on each part of the tunnel. The front shape should be largest, and the back shape should be smallest. Any shape(s) can be used.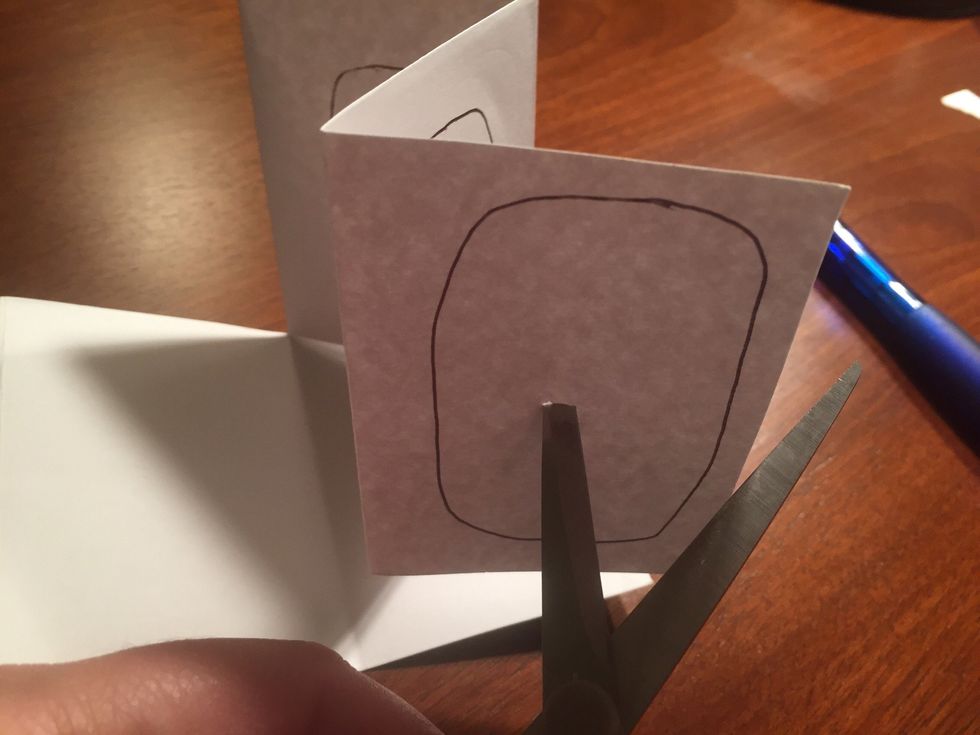 Use the scissors to poke a hole inside of each shape. Then, carefully cut out each shape to create a window.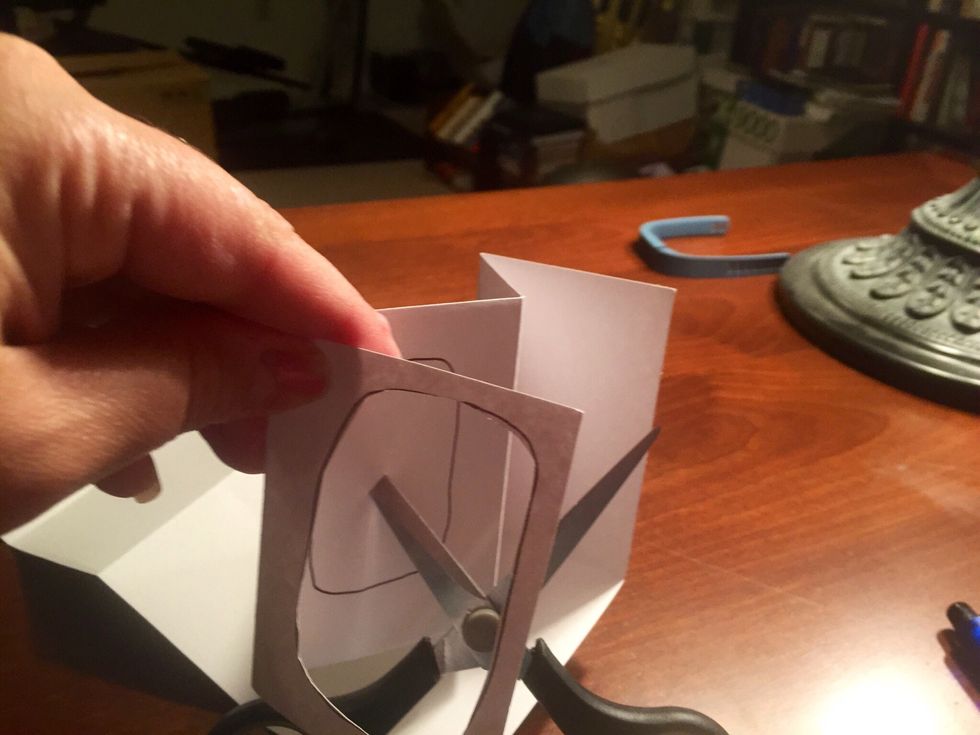 Cut out all 3 windows.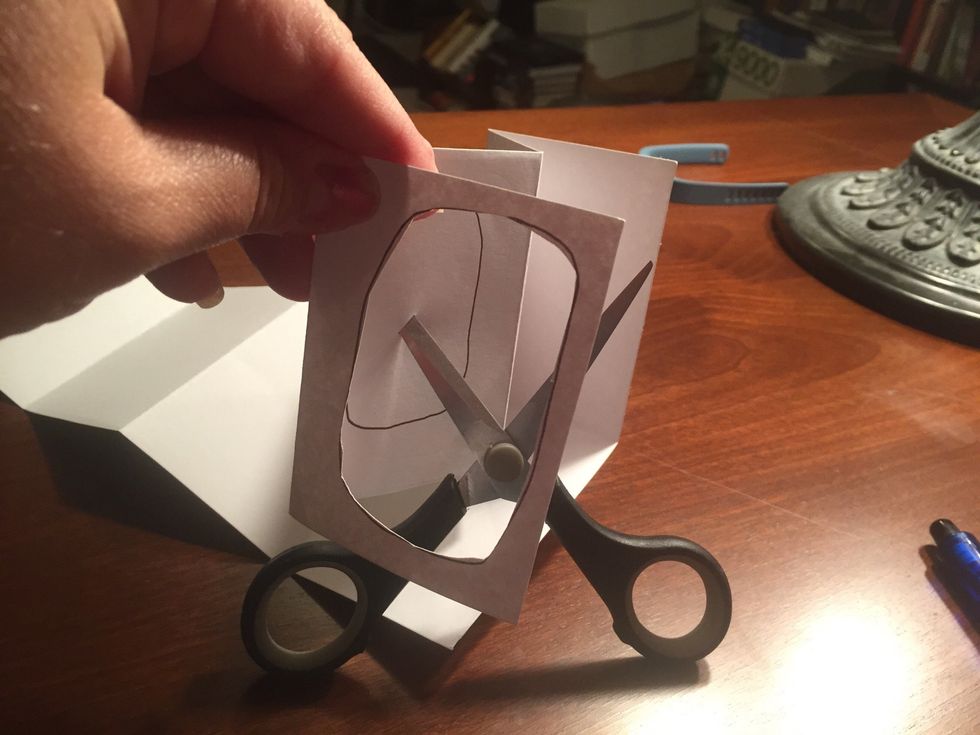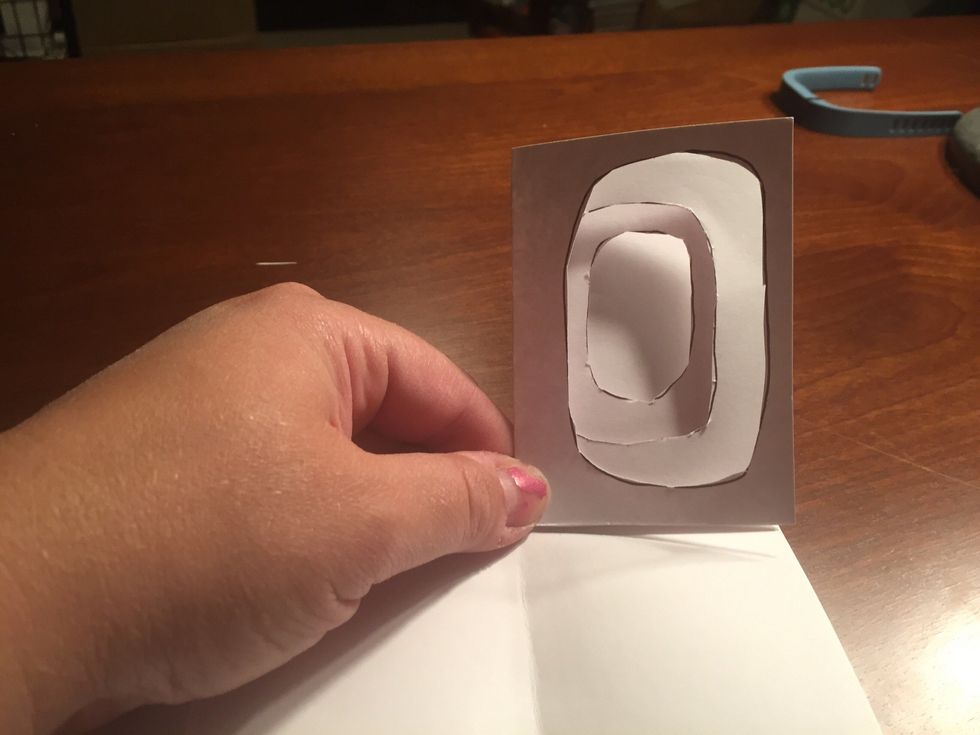 Once all 3 windows aware cut, the tunnel will look something like this.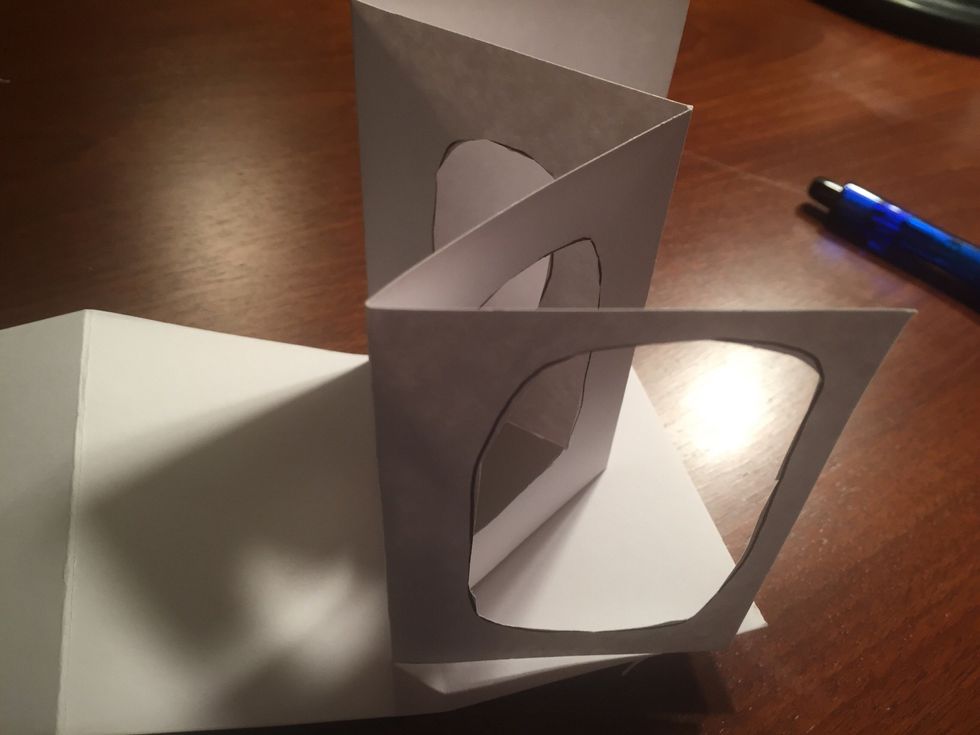 This is another view of the tunnel.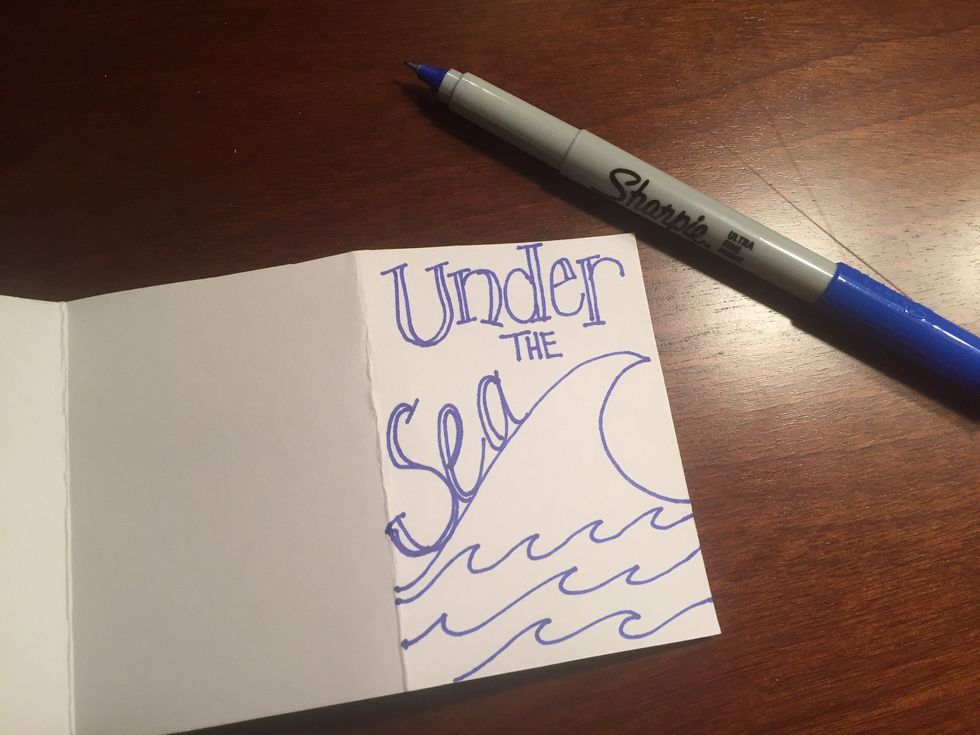 Begin decorating the book. Use a pencil for drawing. Pen is shown here to make it easier to see. This is the book cover.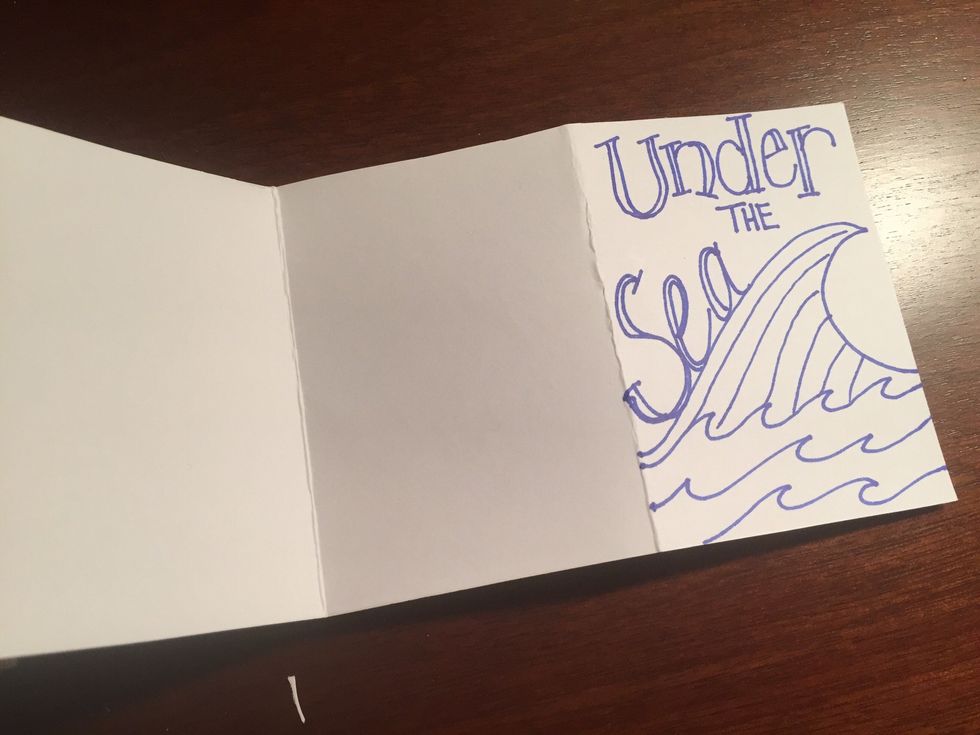 Notice where the cover is.
Notice where the cover is.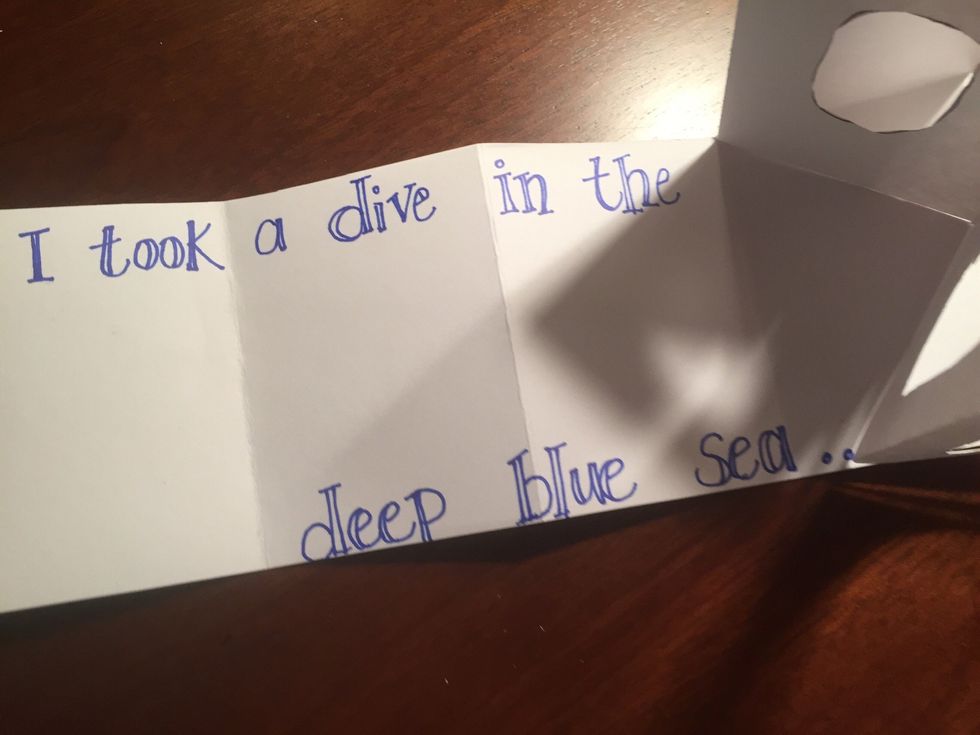 Decorate the inside of the book. You might choose to treat each rectangle as one page, or use them in a group as is shown here.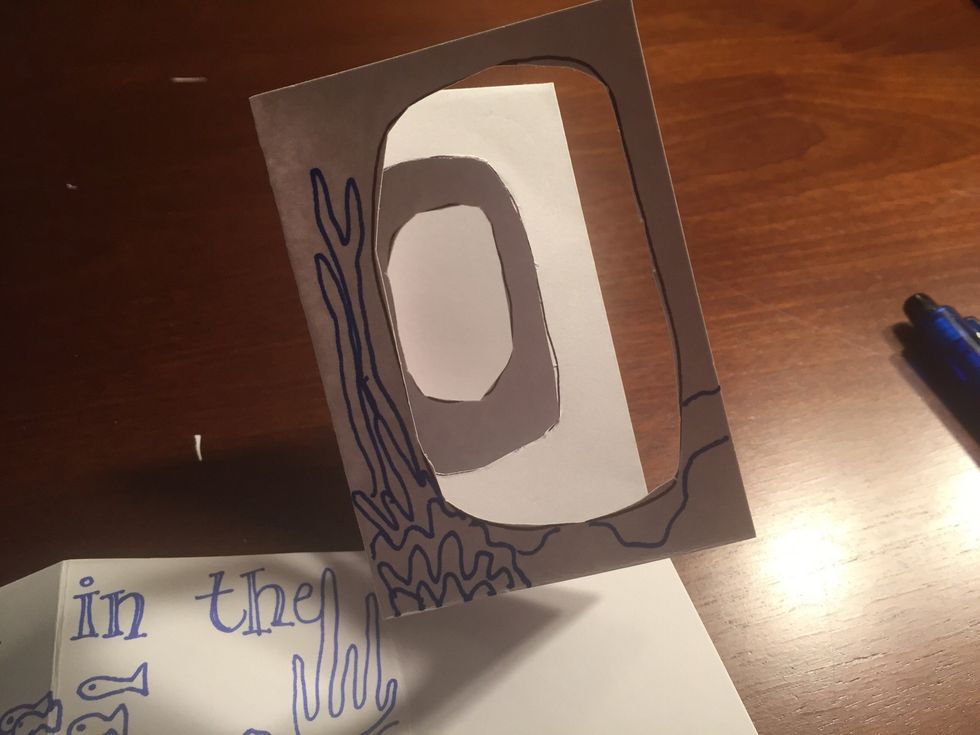 Decorate the tunnel.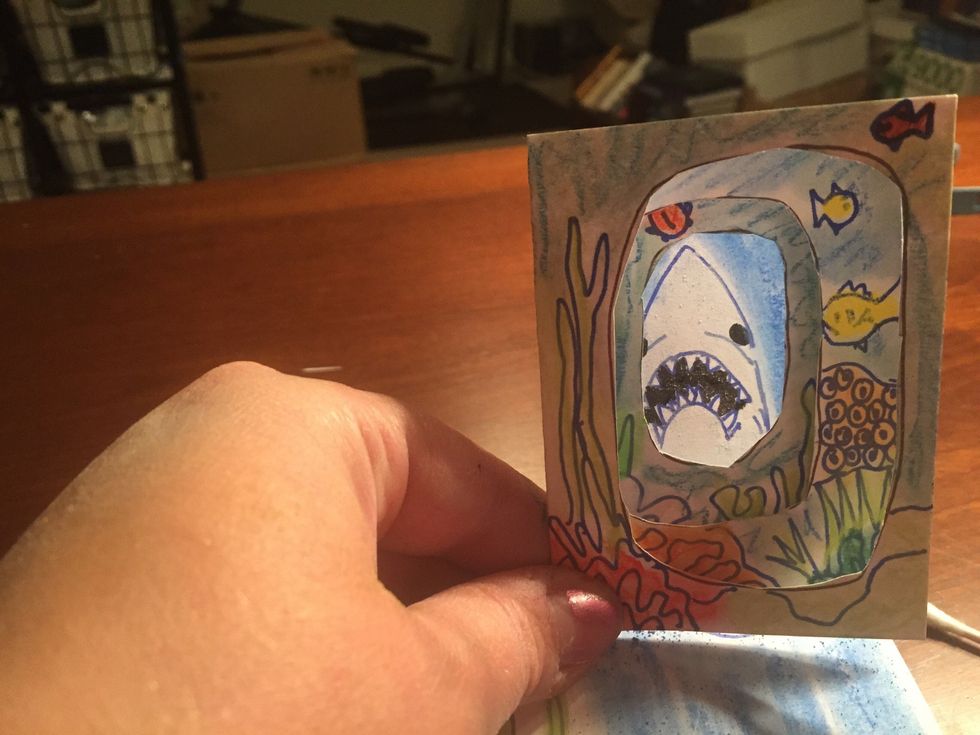 Add color using your chosen media.
Card stock rectangle
Drawing supplies
Scissors