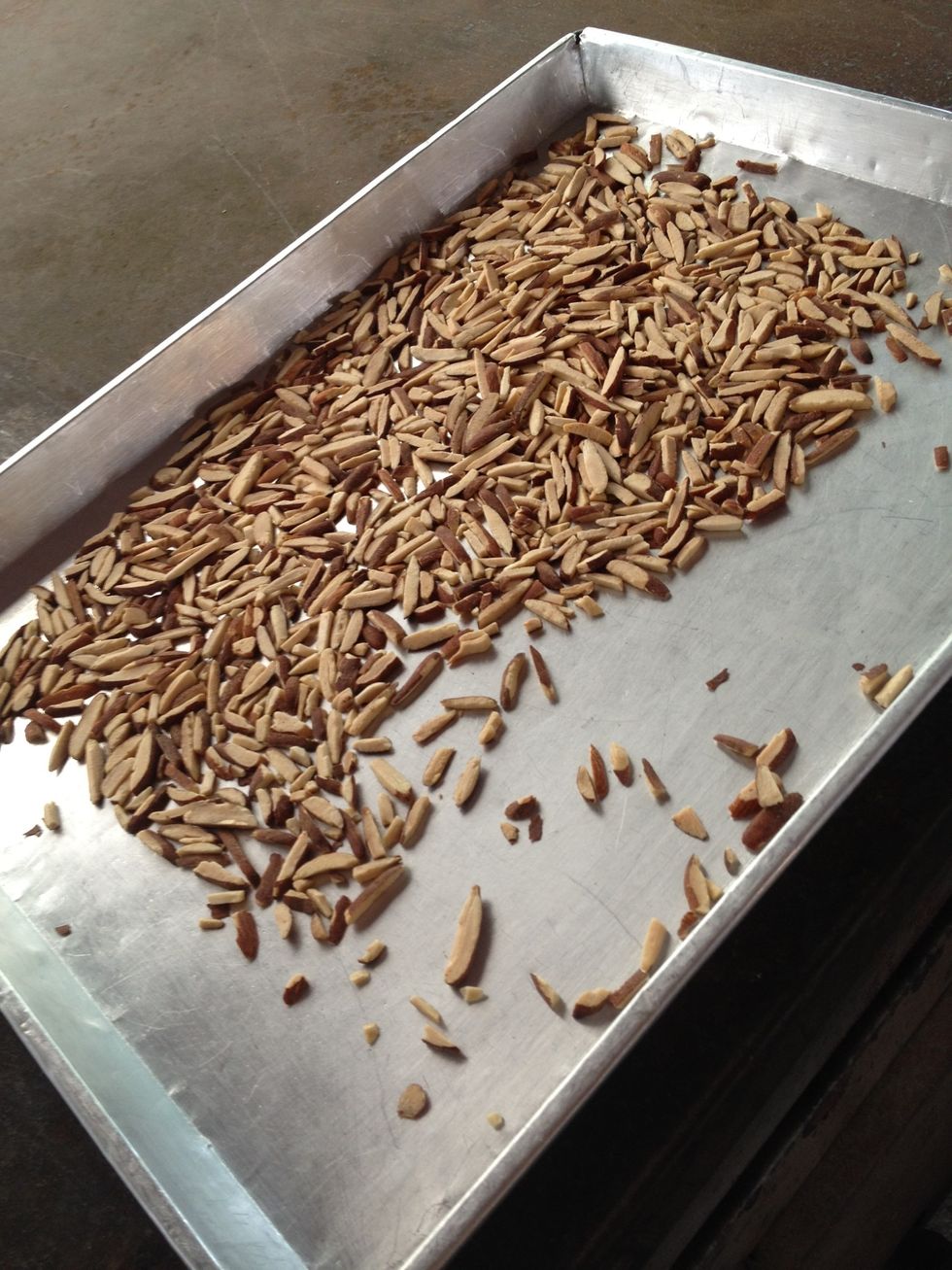 Bake the almond slices in an oven for better aroma and crisp. Leave this to cool, it's only for decoration.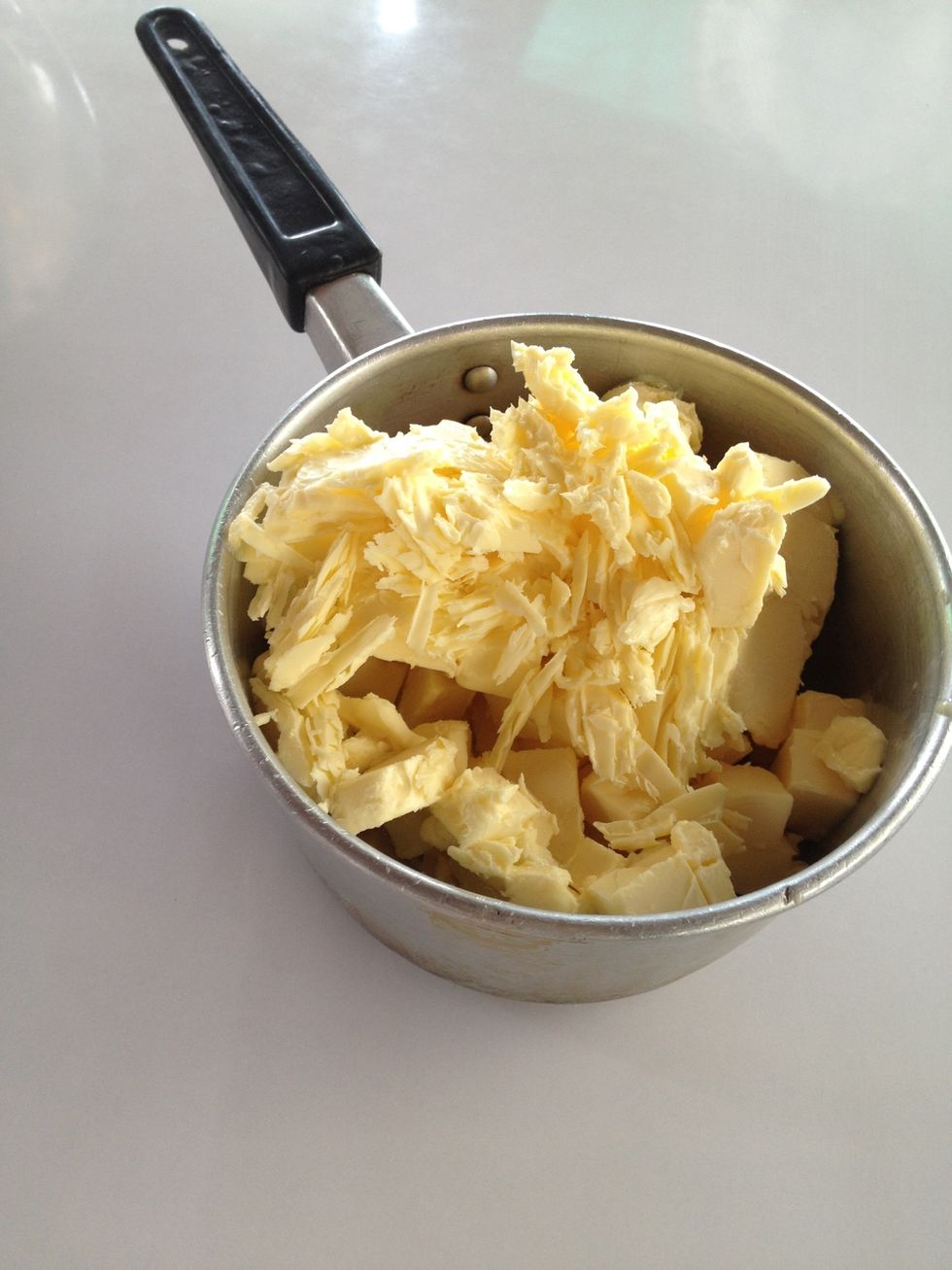 Melt the butter.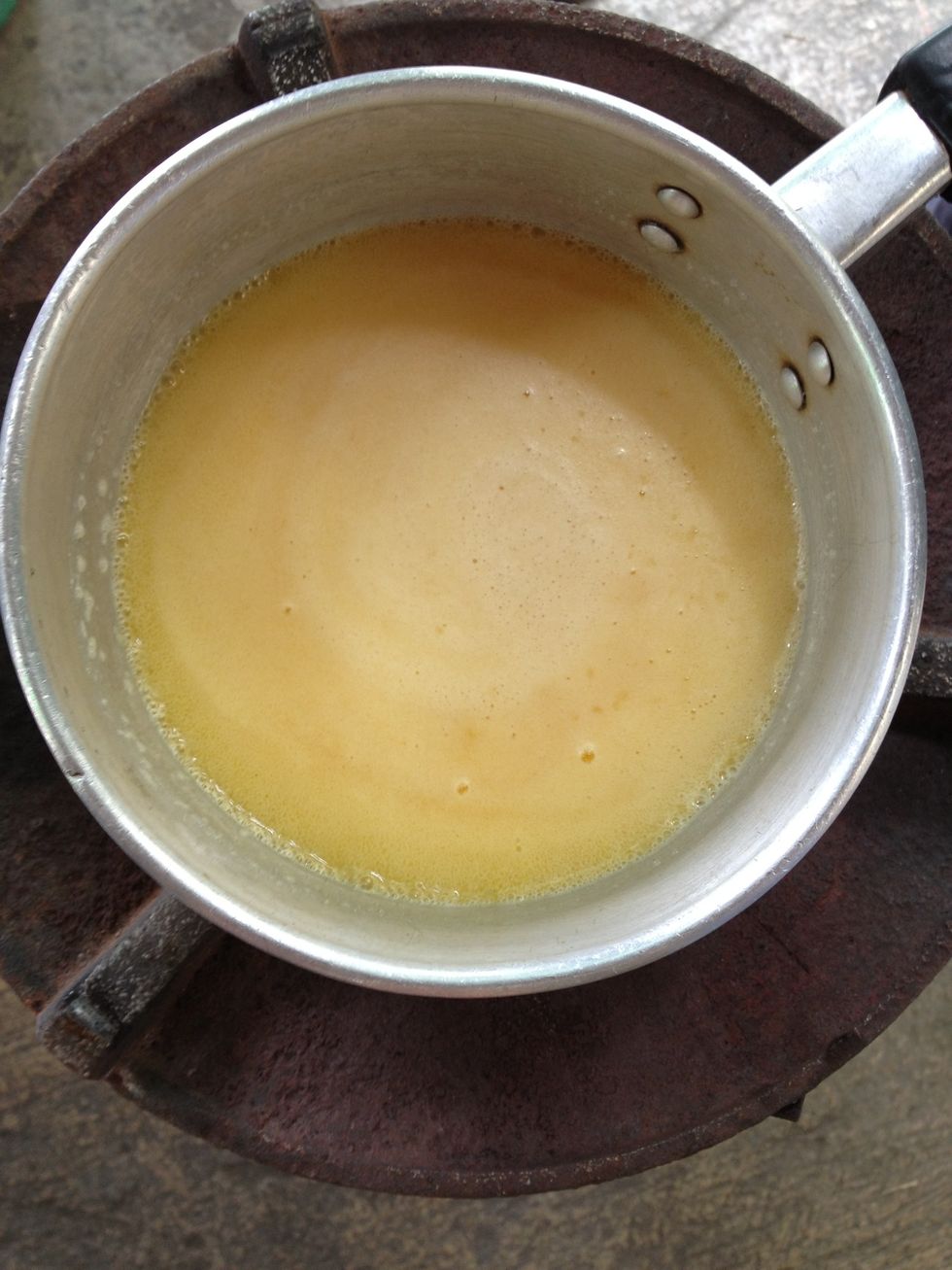 Butter is melted.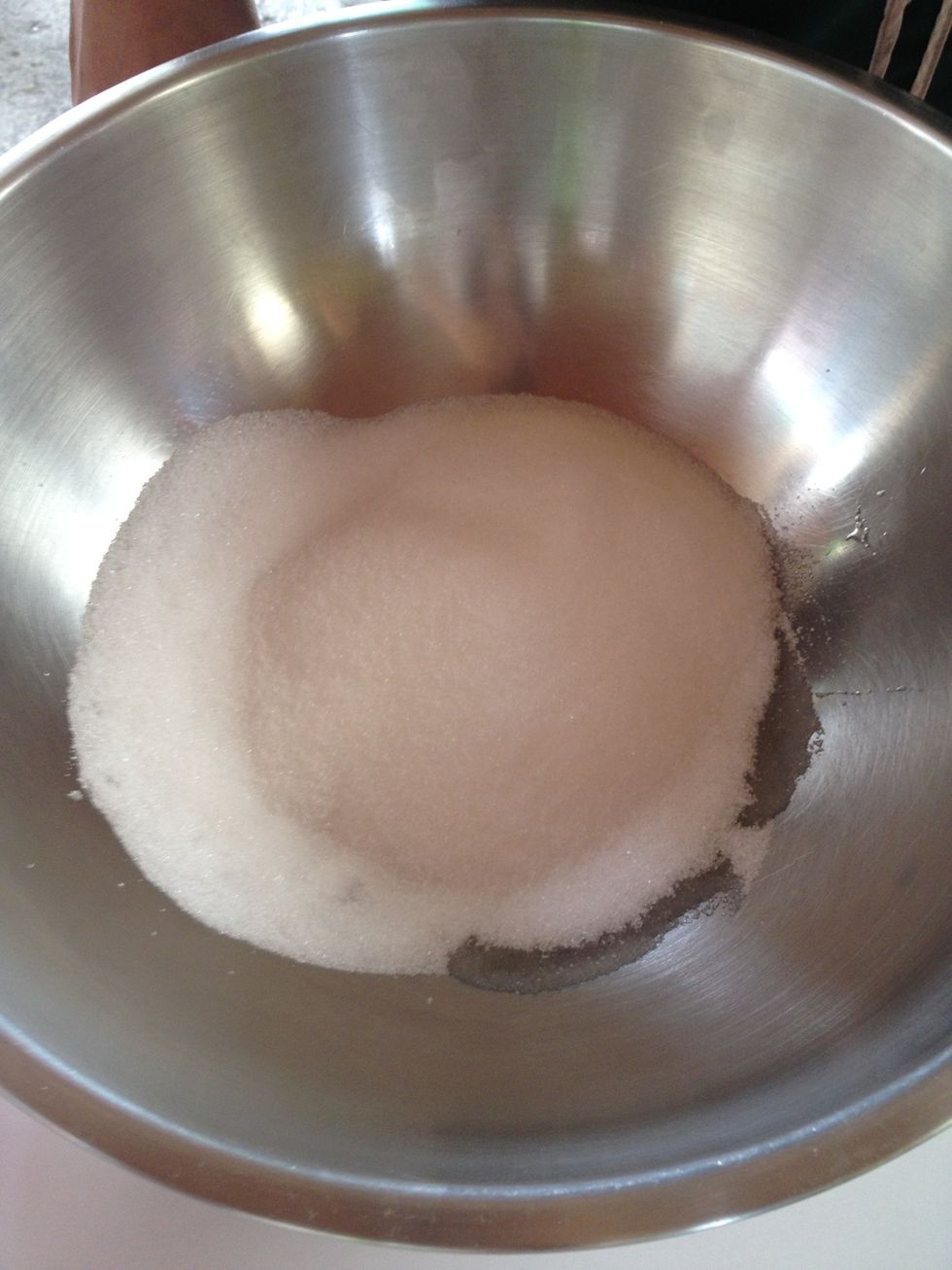 In a big bowl, pour in the sugar and add vanilla extract.
Pour the boiled butter into the bowl of sugar.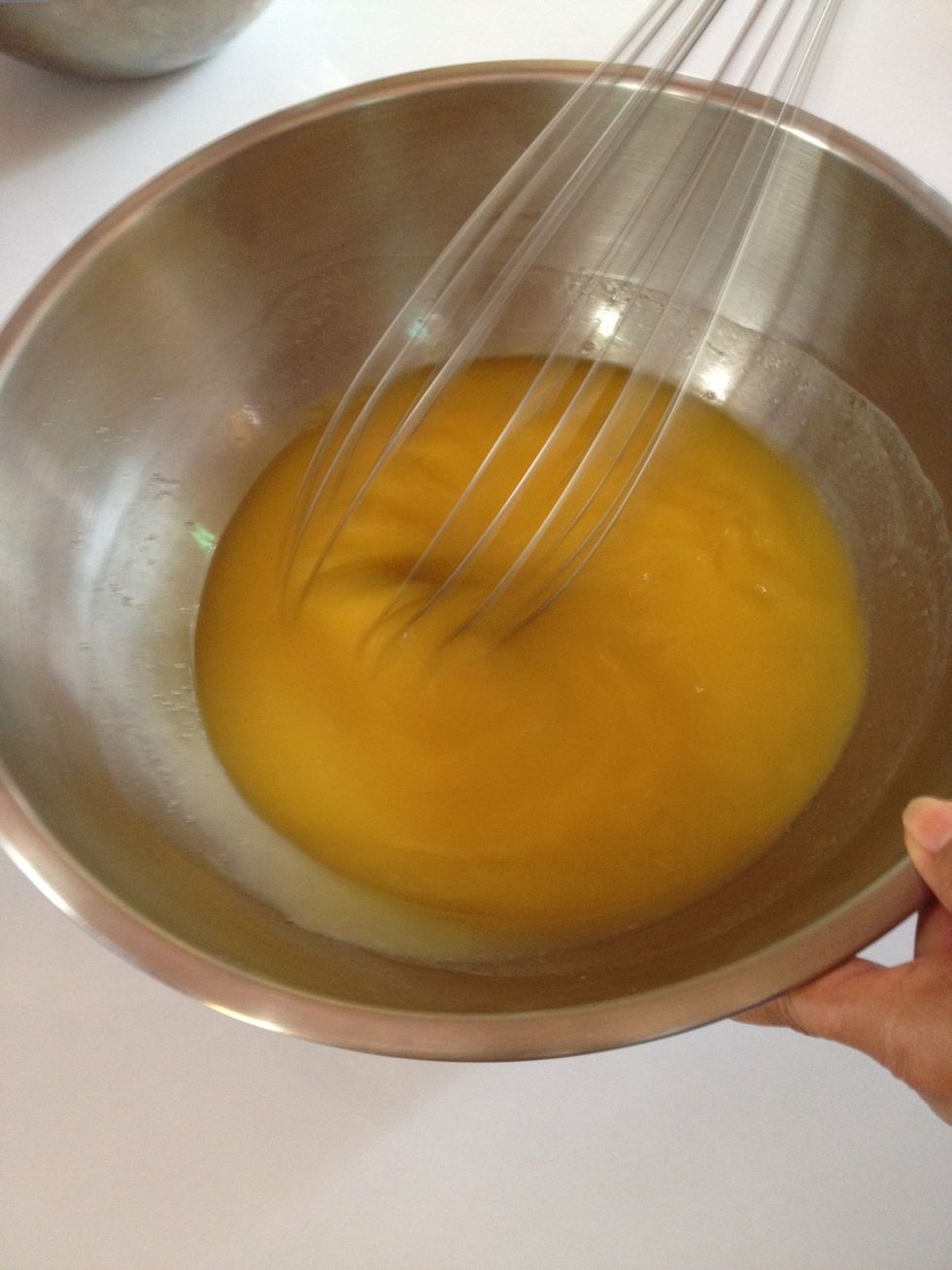 Mix well.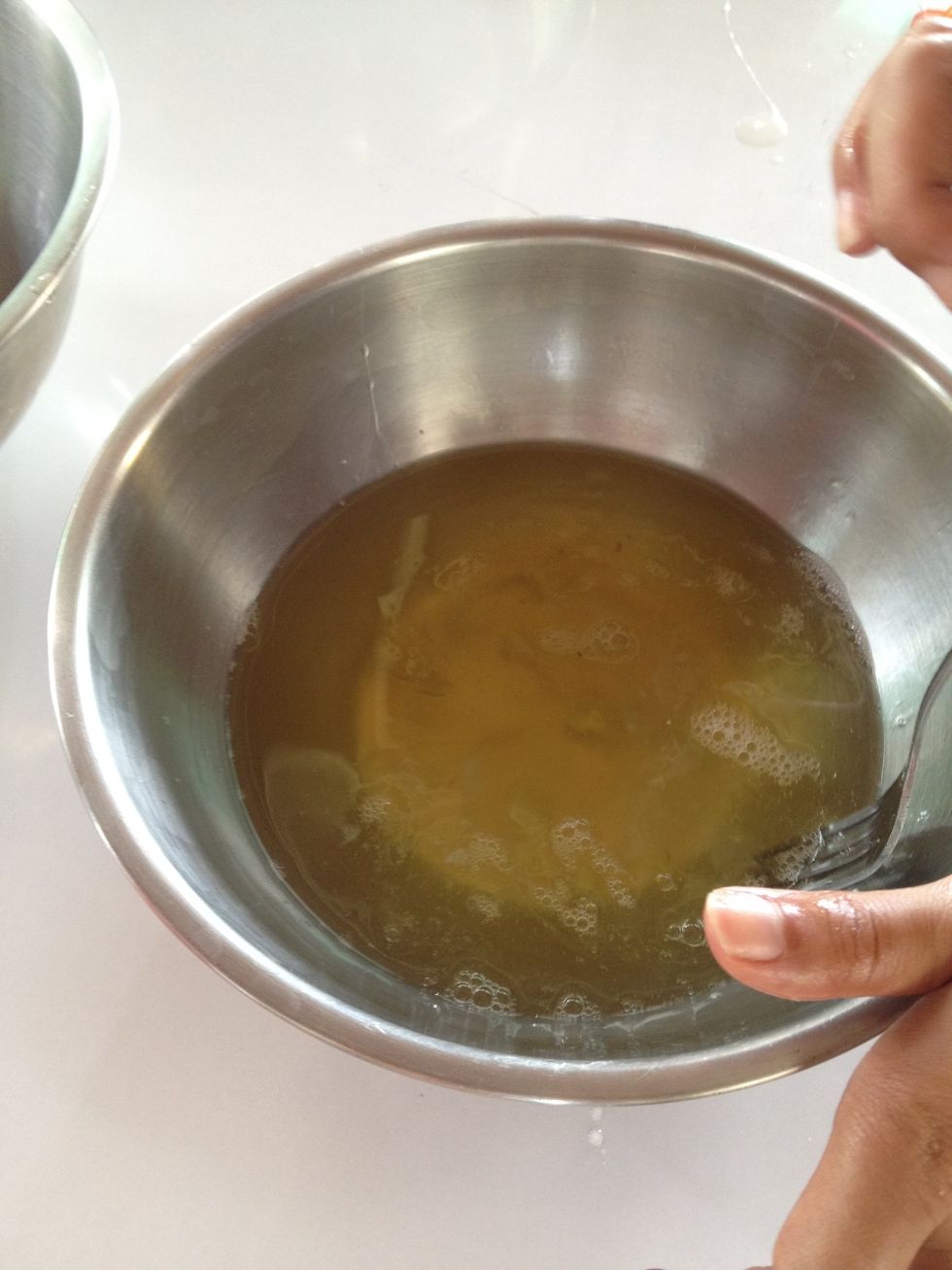 Egg whites.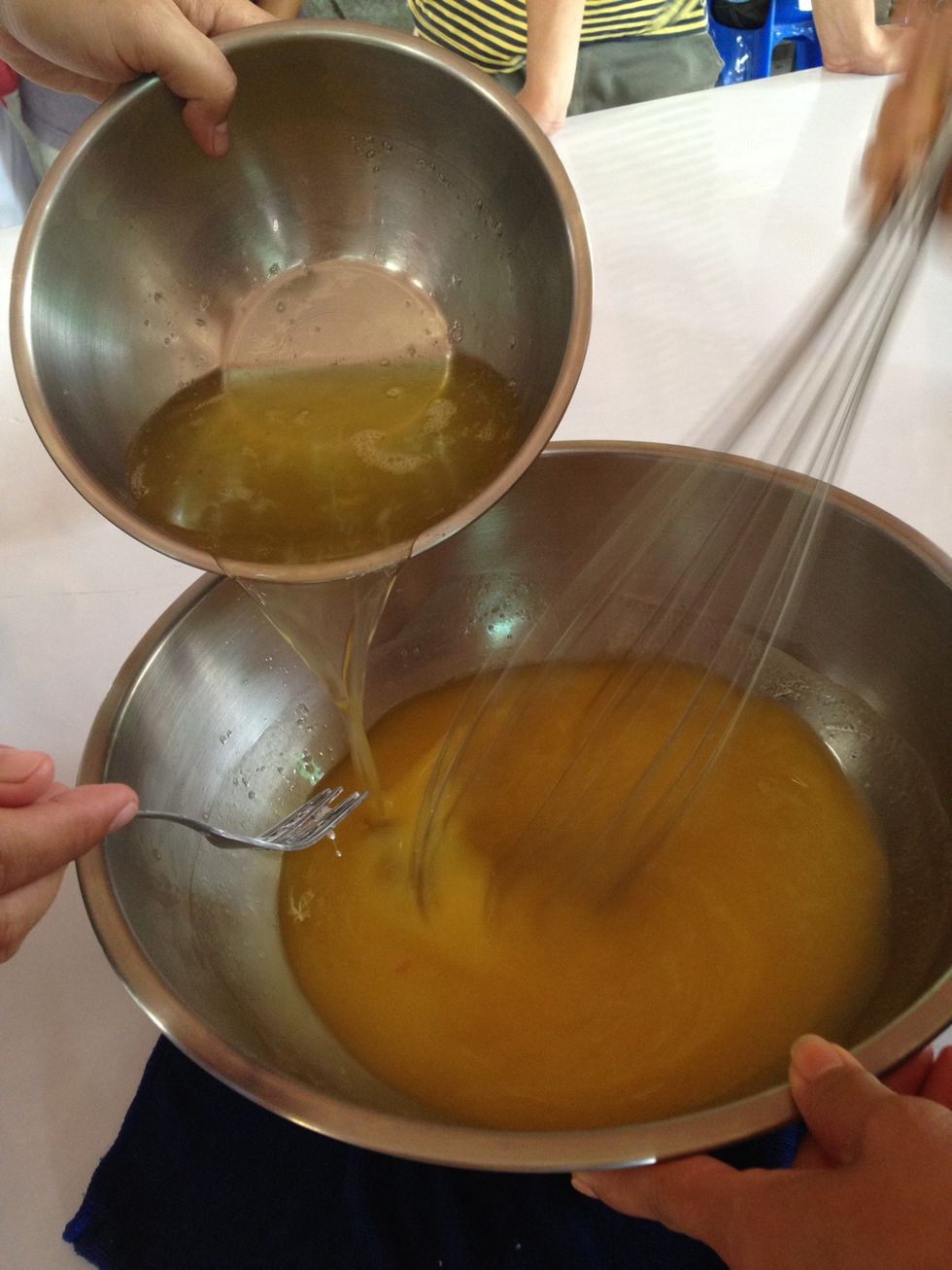 Pour that in. Mix well.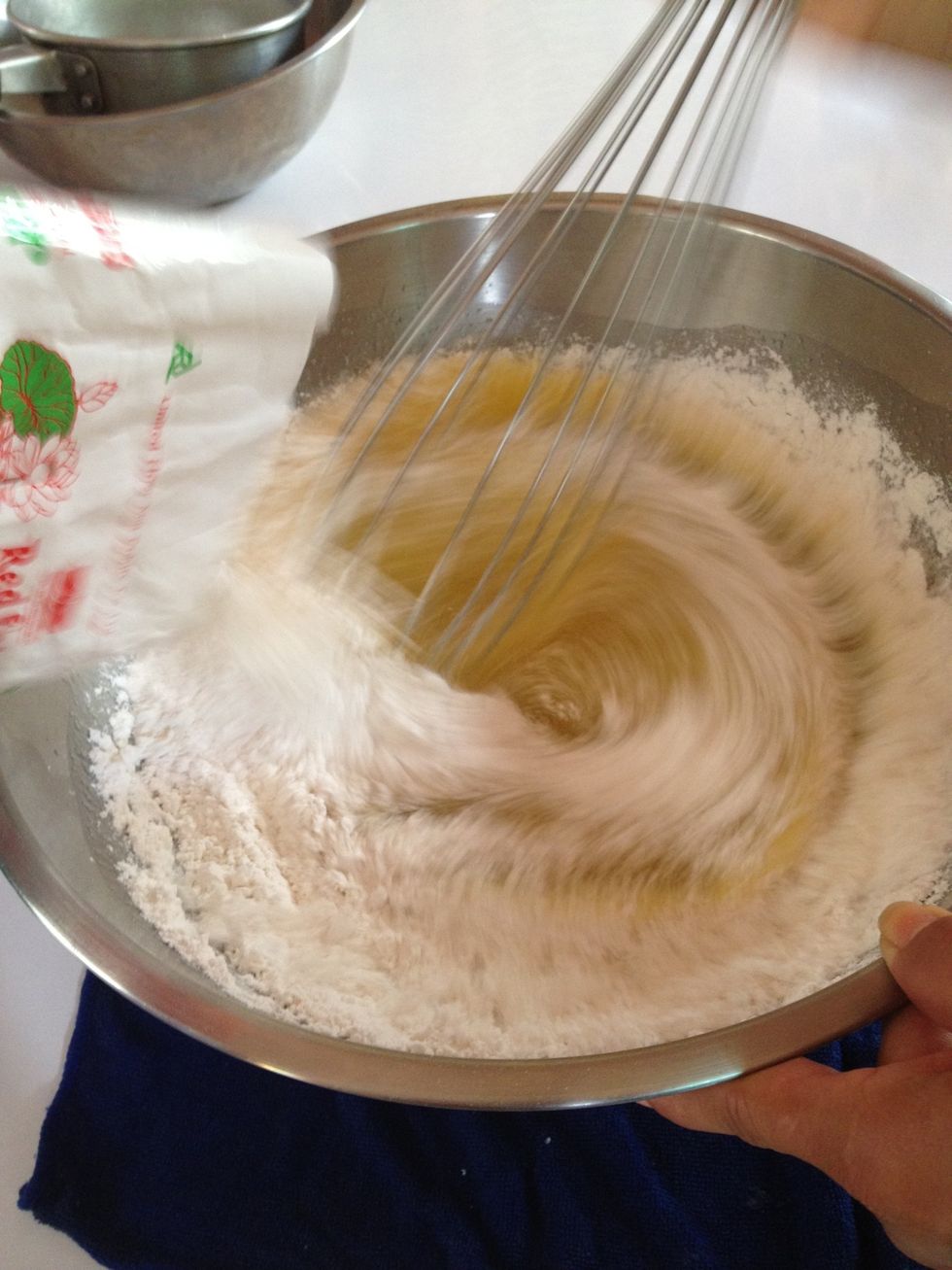 Lastly, the flour. Pour slowly while stirring. Mix in well, the batter should be thick by now.
Scoop this on to a buttered tray. Leave some spaces in between, they will expand. If you want a very thin tuile, place baking sheets over the tray before scooping the batter on.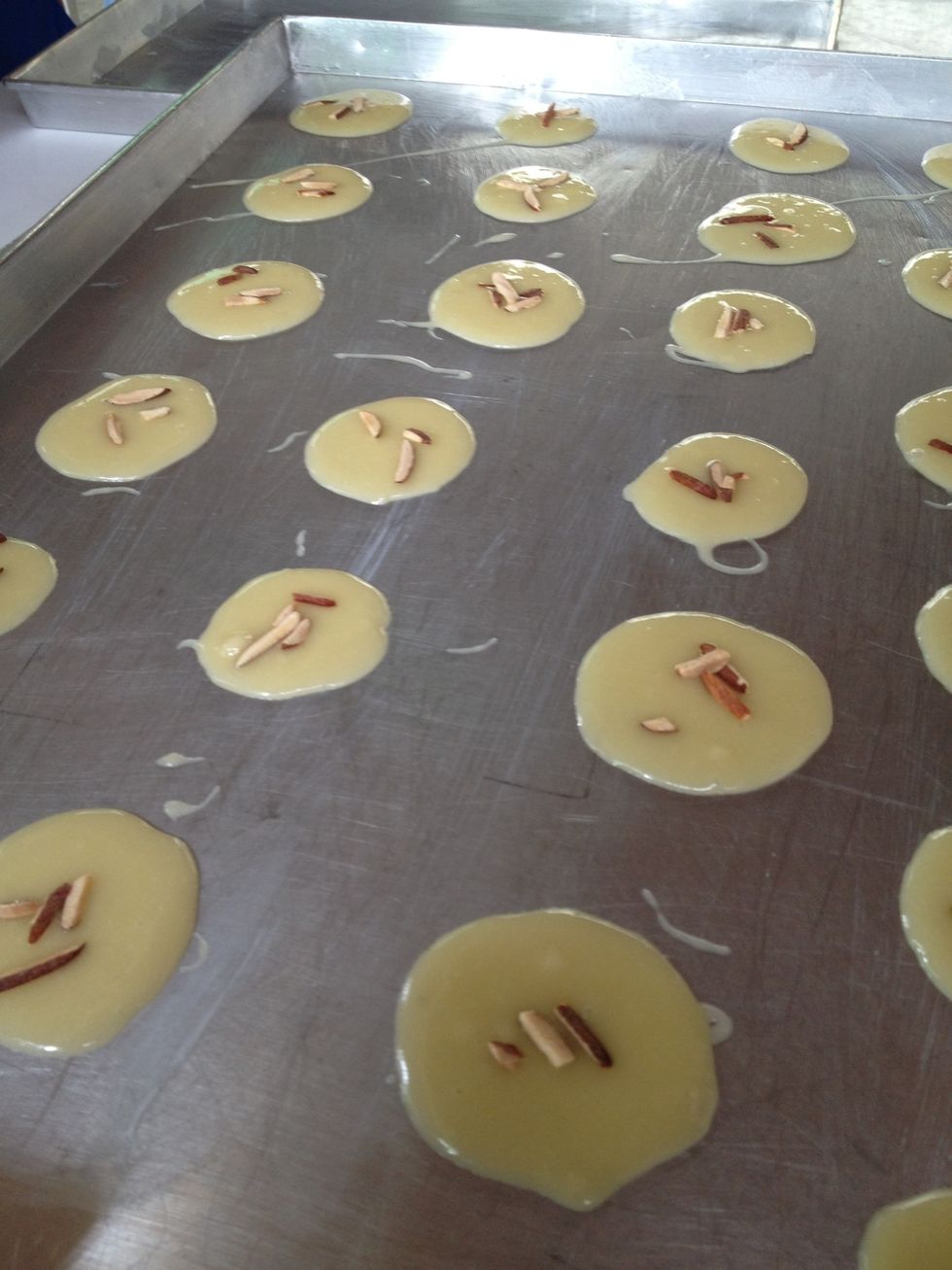 Decorate with almond slices. Bake this at 150degrees celcius or lower. This does not take long to bake. Check regularly, make sure they do not burn.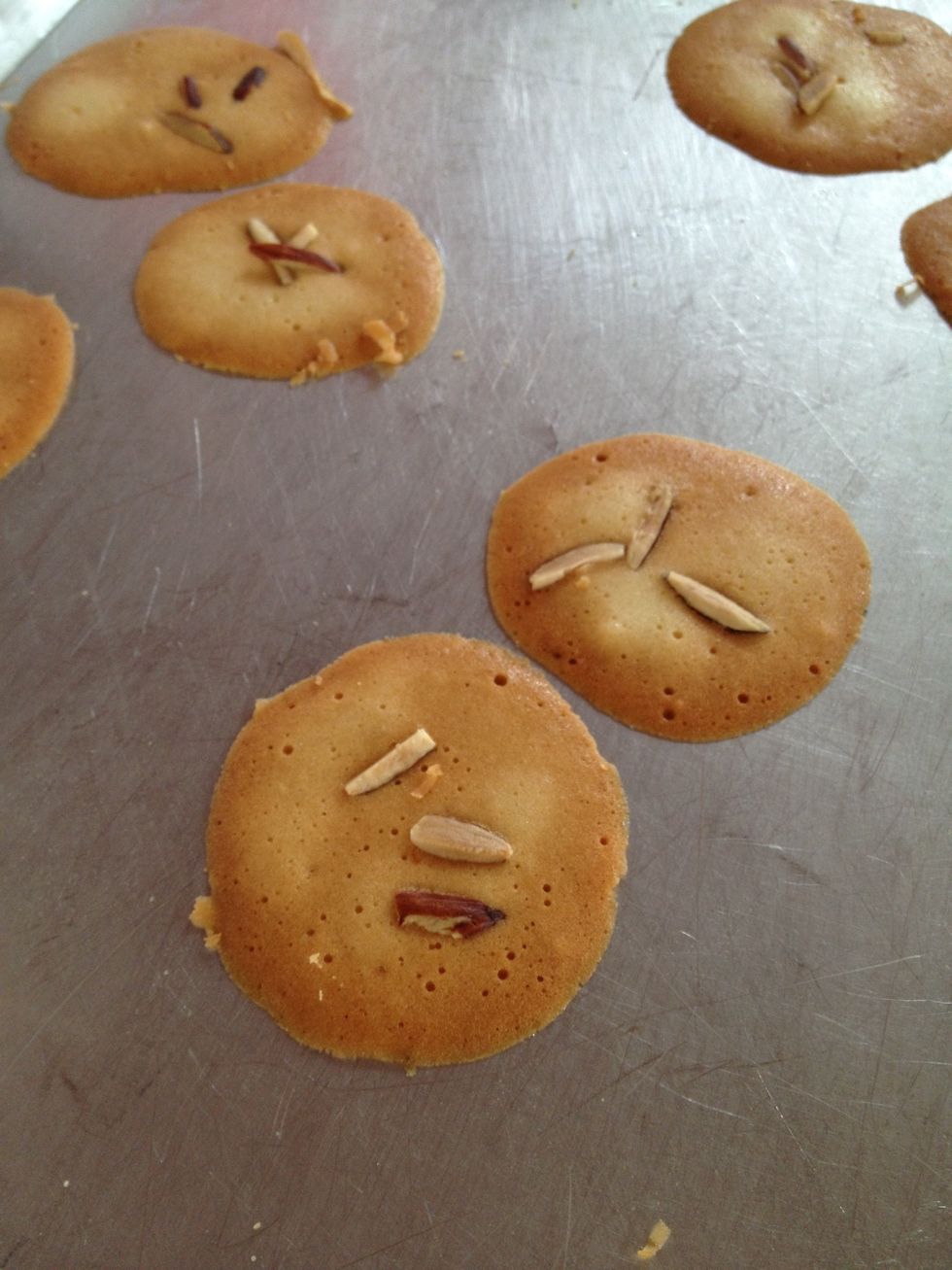 The colour should be light brown. This is a bit too dark. There are bubbles on mine because I used a whisk to mix the ingredients. To prevent this, use normal spatulas or wooden spoon.
And you're done!
150.0g Butter
150.0g Sugar
120.0g Egg white
150.0g Silk-sifted flour
1.0tsp Vanilla extract
Almond slices for decoration