Peel, seed and chop up half a papaya. Notice how cool nature is to assign a star shape to the centre!! How pretty!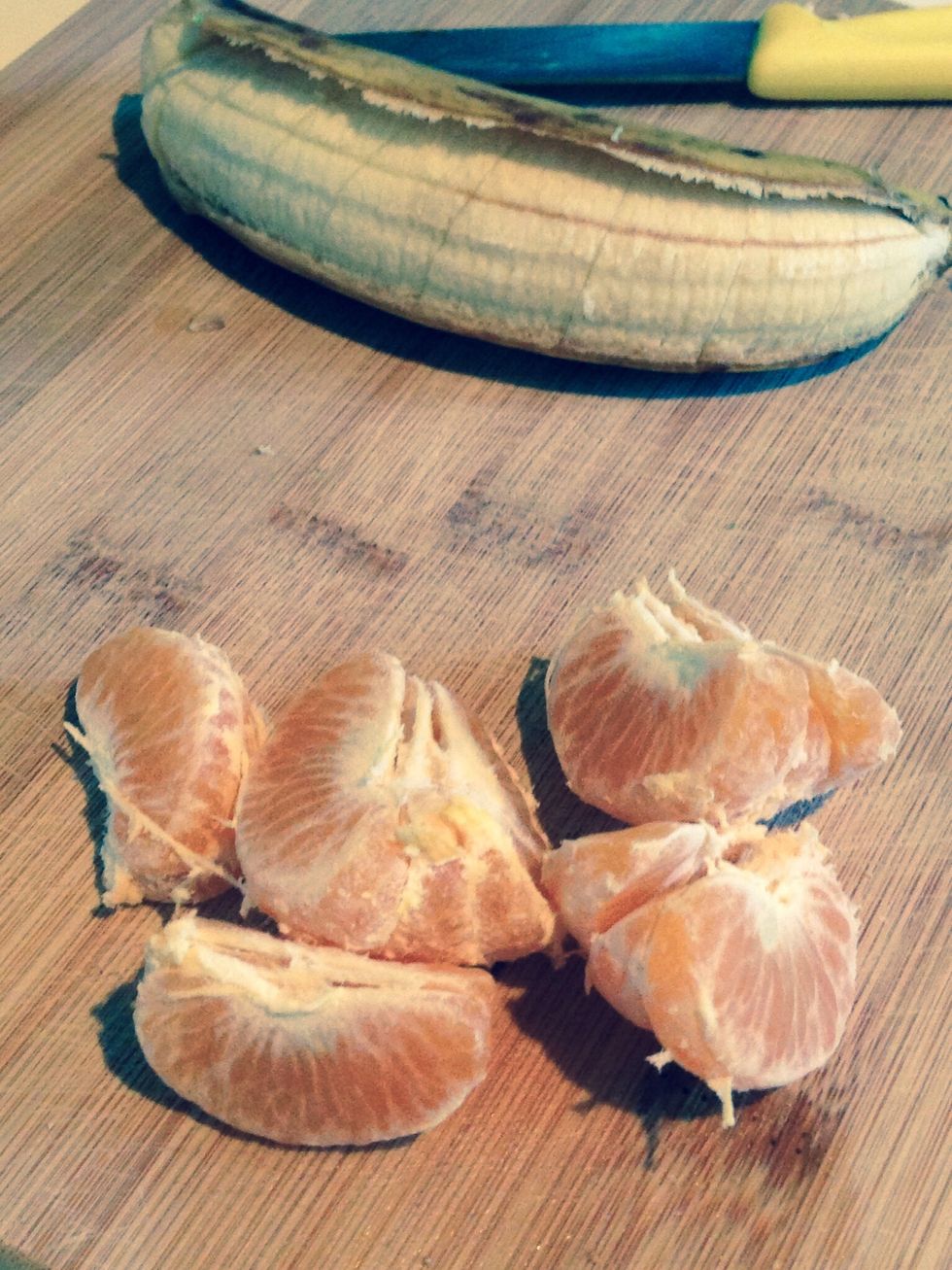 'Naartjie' is South African for satsuma. Peel your satsuma and either put it through the juicer or throw it in the blender as such. Add a peeled banana, because what is a smoothie without one??!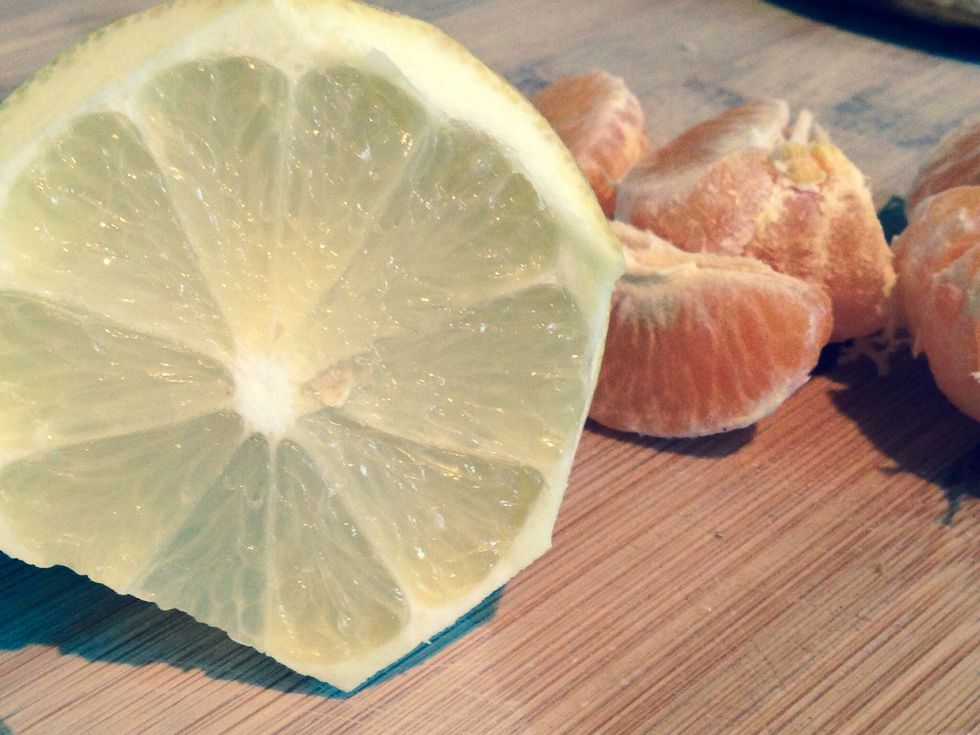 Apart from lemon being a wonder fruit, it helps to balance out acidity of fruit which naturally has lots of (good) sugars.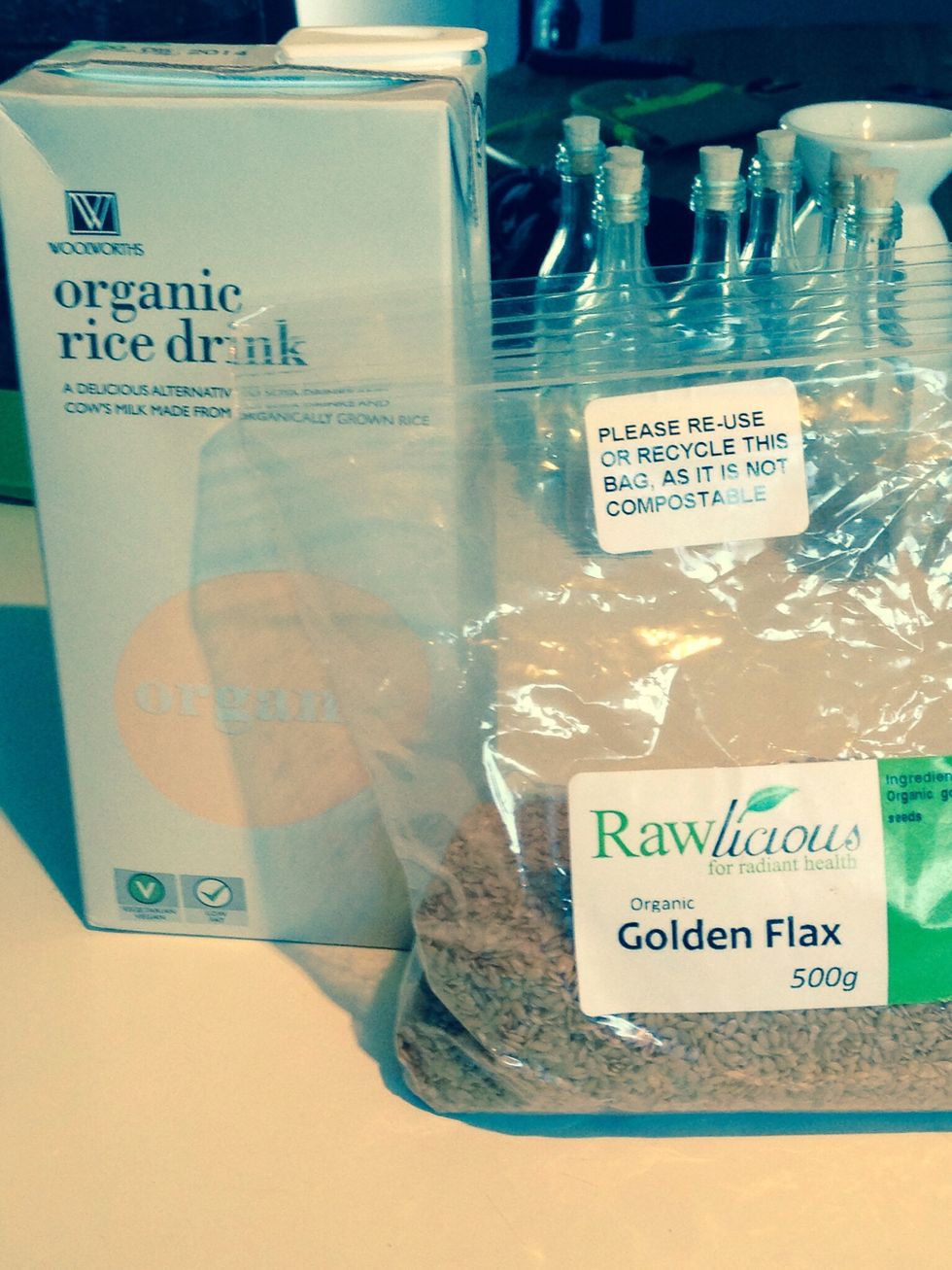 I added rice milk to make it slightly creamier and give it a vanilla flavour, but it is a matter of taste. The flax seed is full of healthy oils - great for skin and hair!!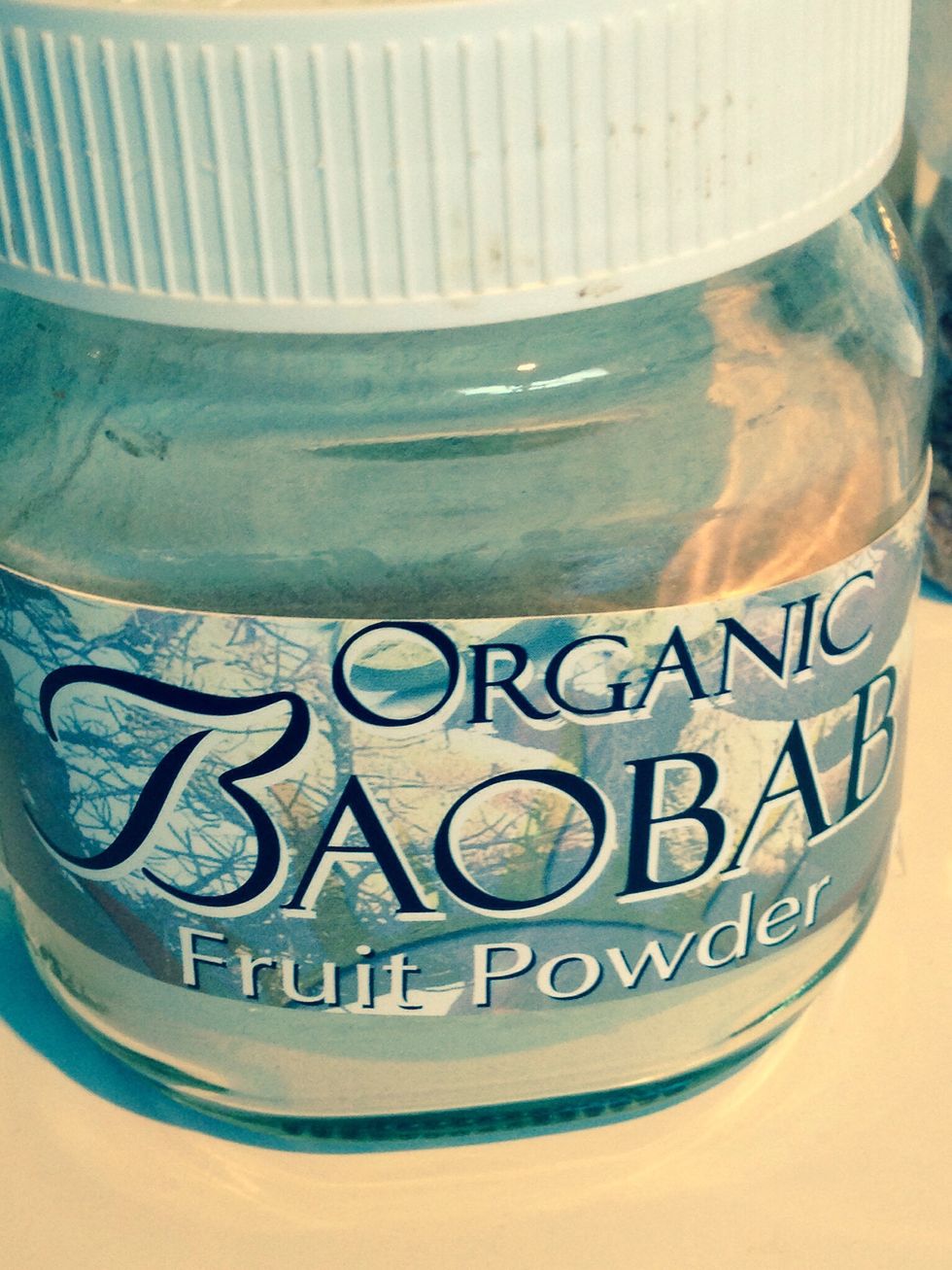 Adding some more African flavour, the superfood powders are always a hit for me. An extra boost of nutrients if you would. Stick to a tropical, fruity one like the Baobab, CamuCamu or Lacuma.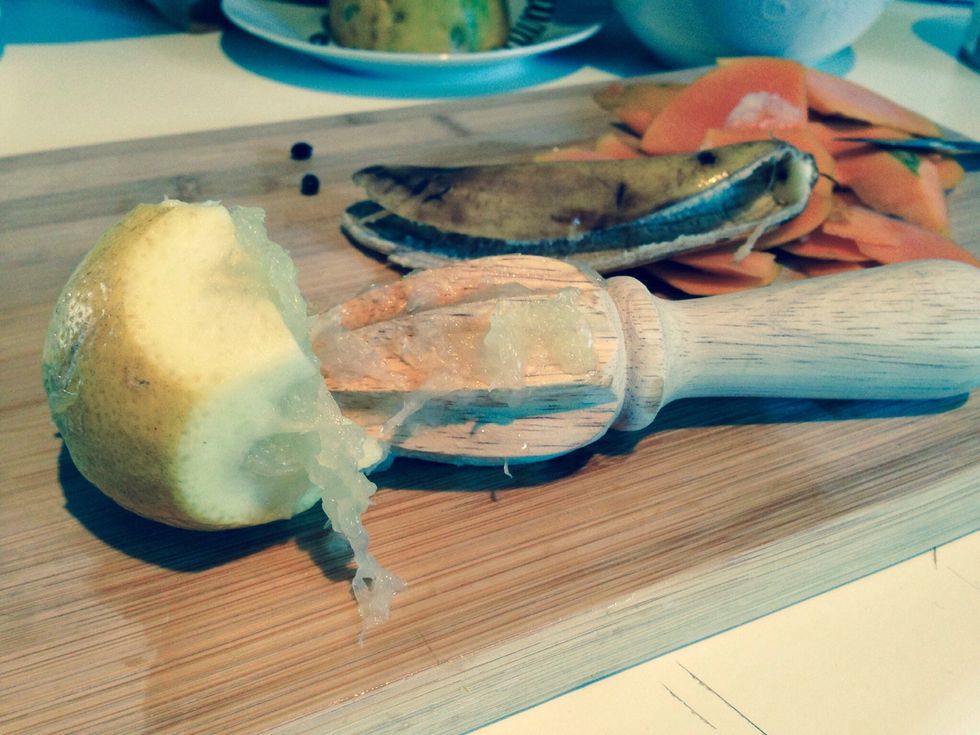 After chopping up all the fruit i squeezed half a lemon into the blender. Love this wooden press - it's comfortable and works really well whilst still being all natural!!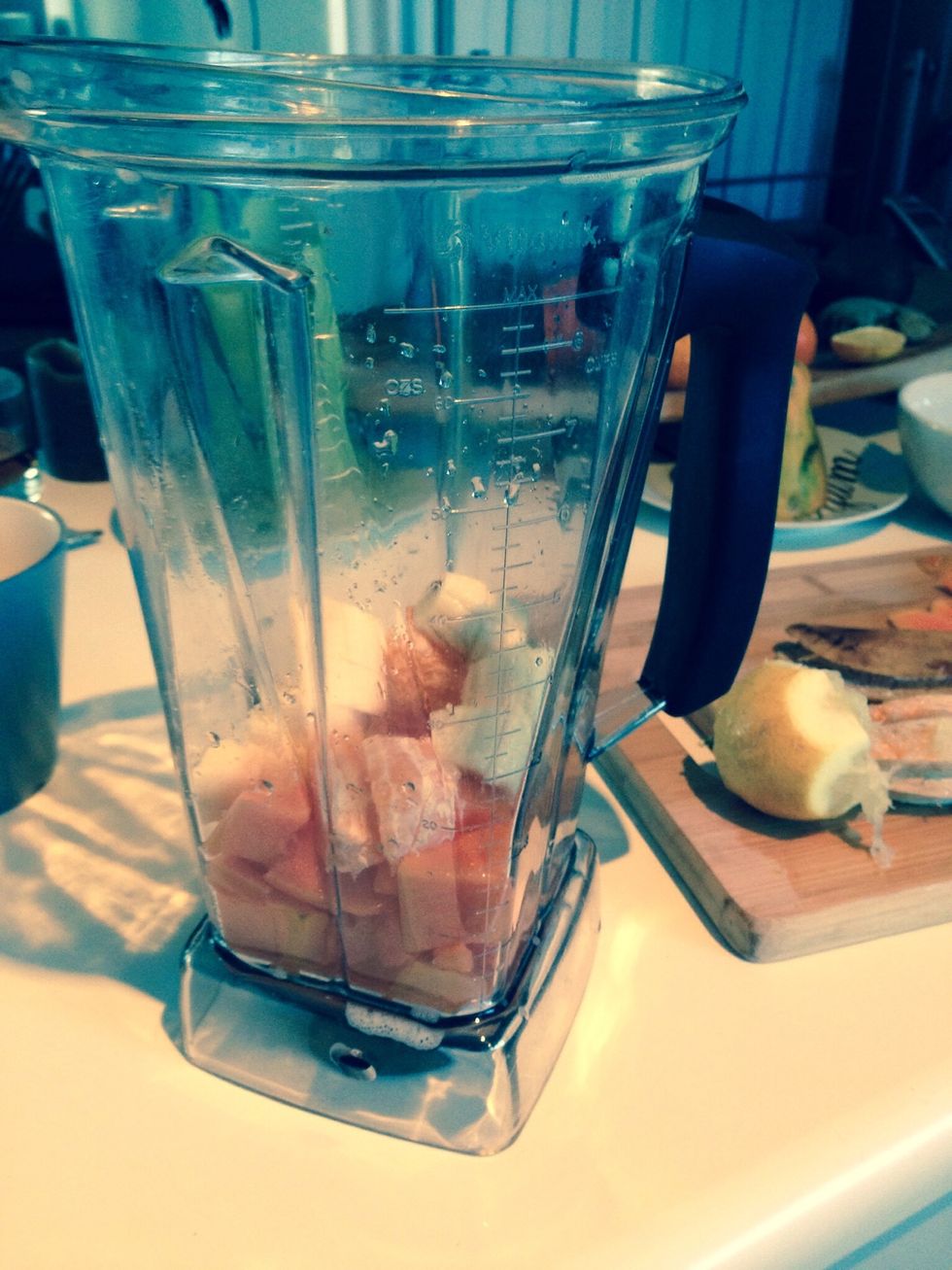 Pop all the chopped fruit, powder, seeds and juice into your blender in any order. It's going to get mixed up anyway! For a thinner smoothie, add some water.
Blend away!! I like to drink my smoothie without bits so i blend on a high setting, long enough to make it creamy and smooth.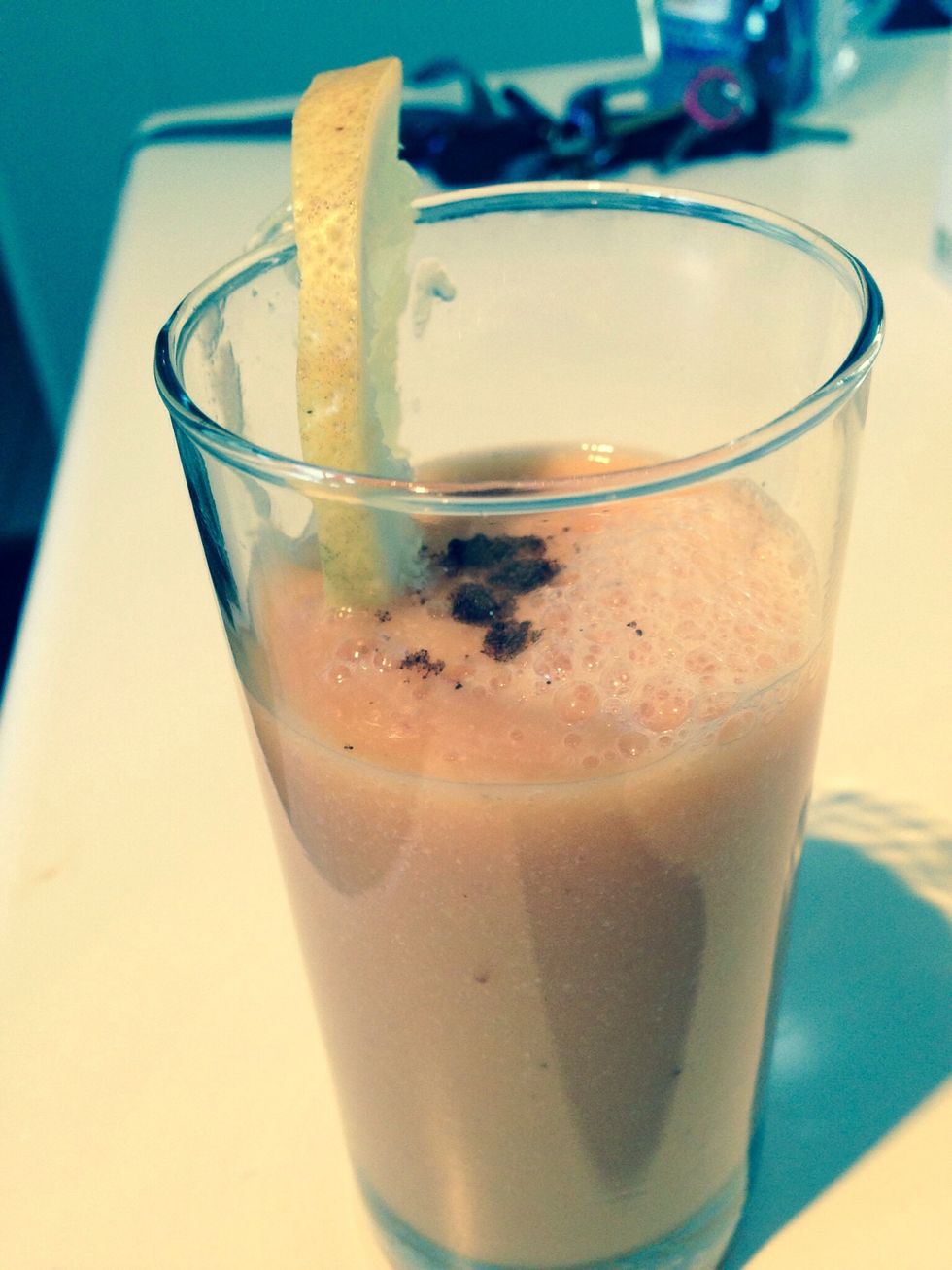 Pour your fresh tropical delight into a glass, garnish with a slice of lemon or orange, dust with vanilla powder if you'd like and viola!! Enjoy!!!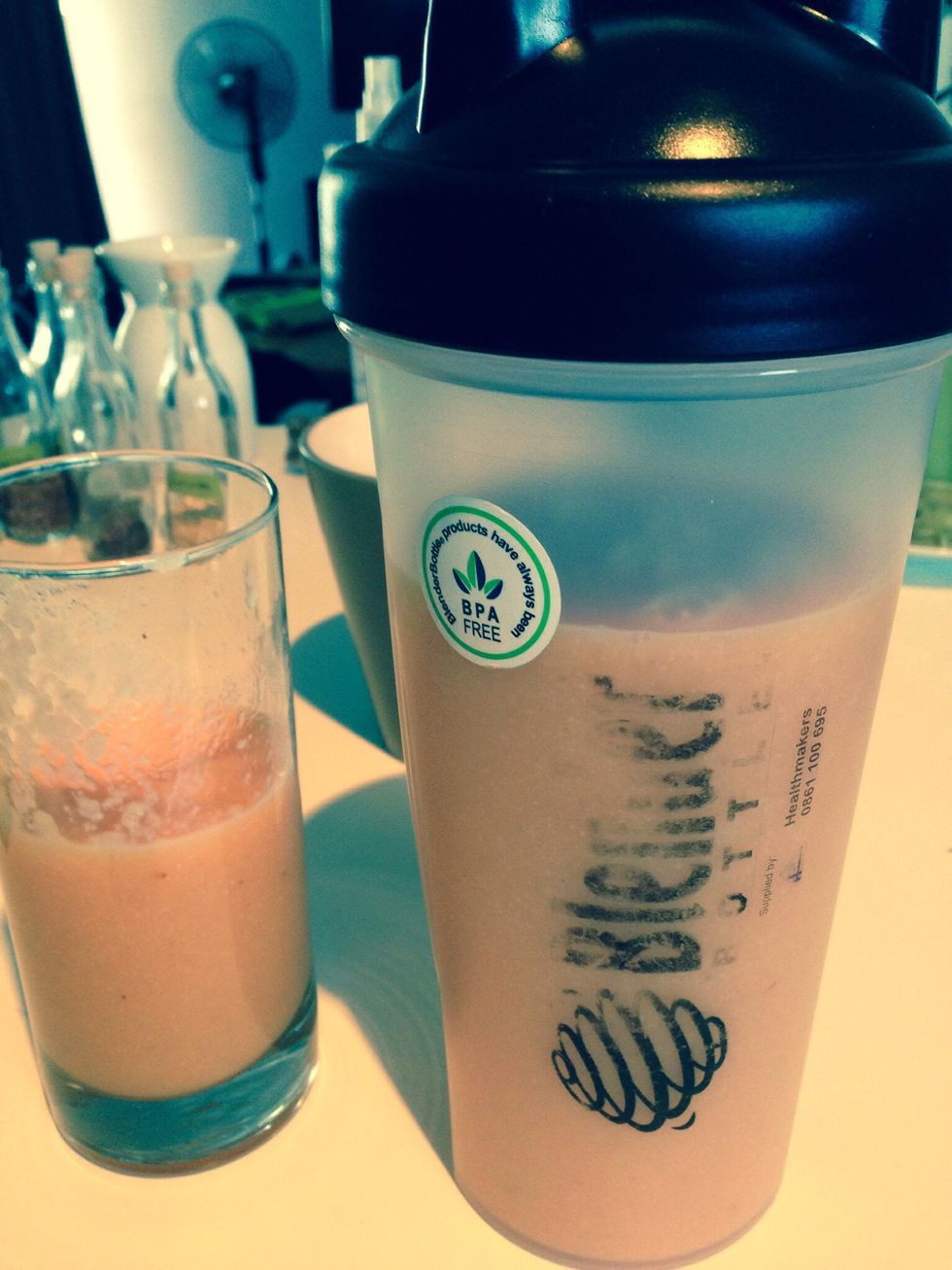 I made my smoothie as an on-the-go shake so i popped it into a shake bottle and drank it at my conference!! Breakfast in a bottle!!!
Please please feel free to comment with opinions, ideas, extras and alternatives!!! Would love to hear from you!!!
Half a peeled papaya (pawpaw)
One peeled naartjie/satsuma
One banana
Baobab and/or lacuma and/or camu camu powder
Freshly squeezed lemon juice
Flax or hemp seeds
Strawberries (optional)
Organic rice milk
A blender e.g. a Vitamix