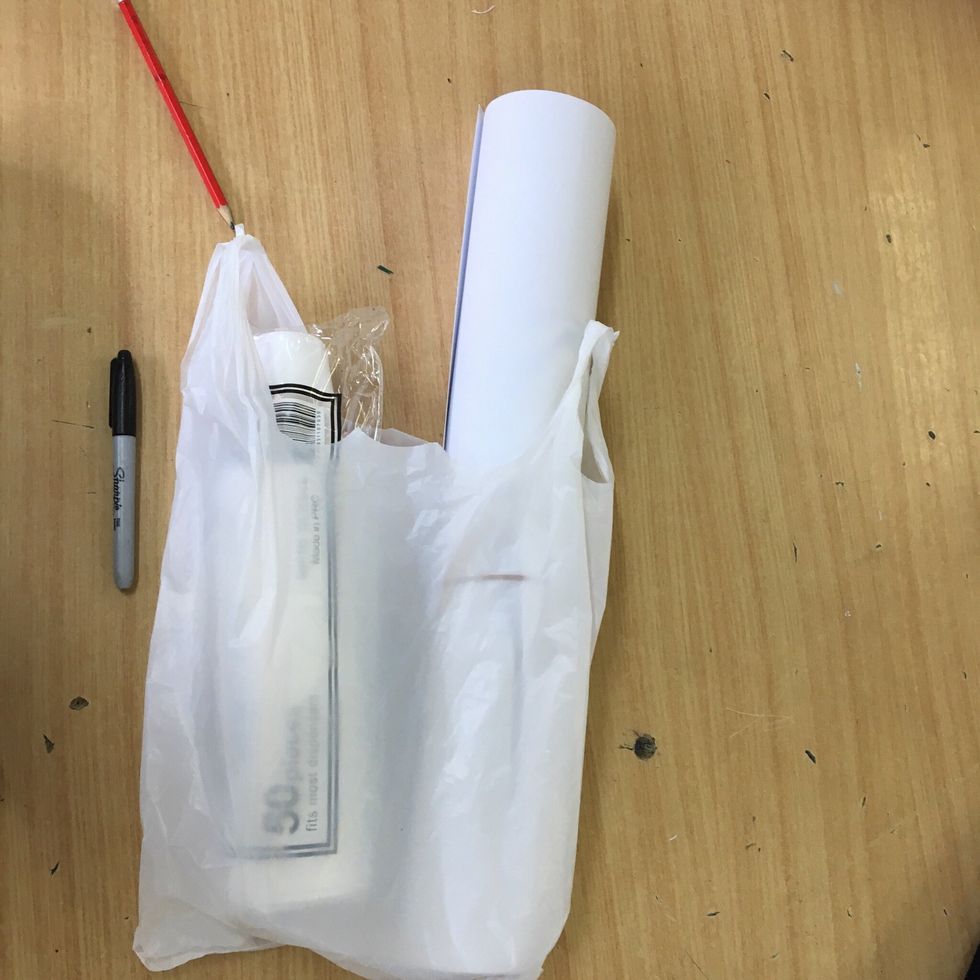 Step 1- You first need to collect the materials you need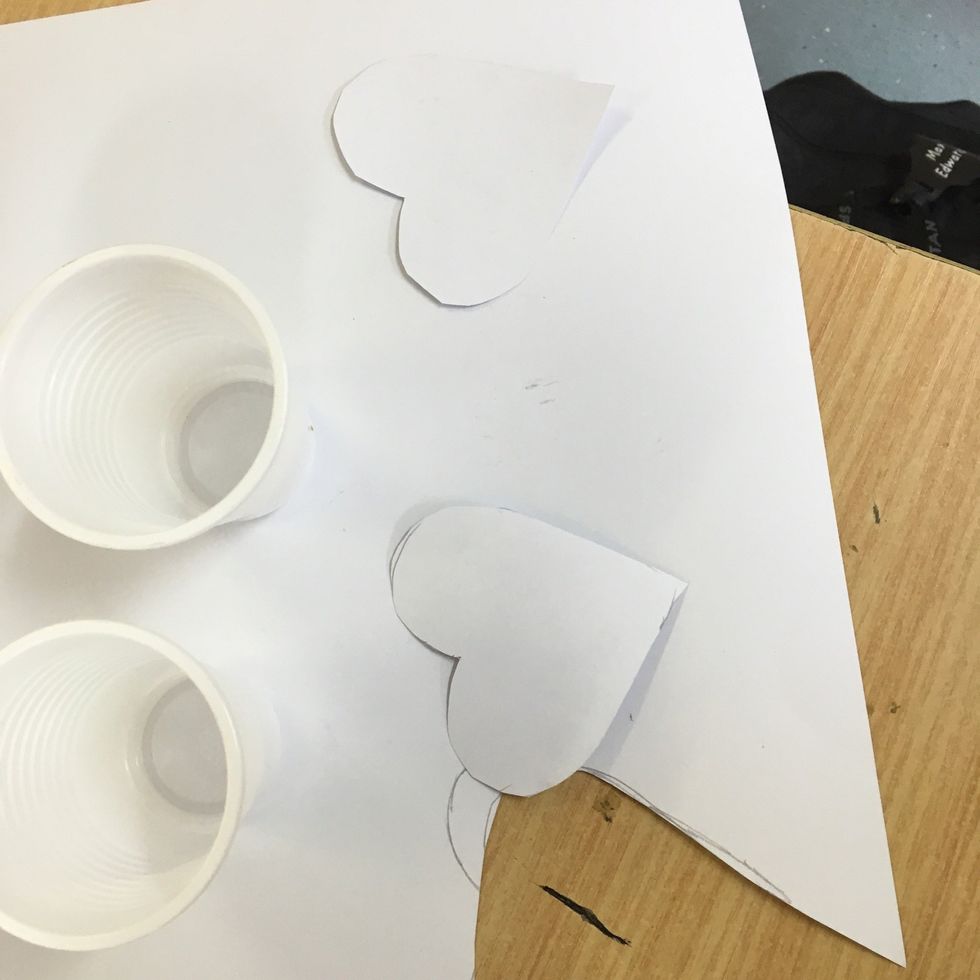 Step 2- You will then need to cut out two shapes of your choice. I chose hearts.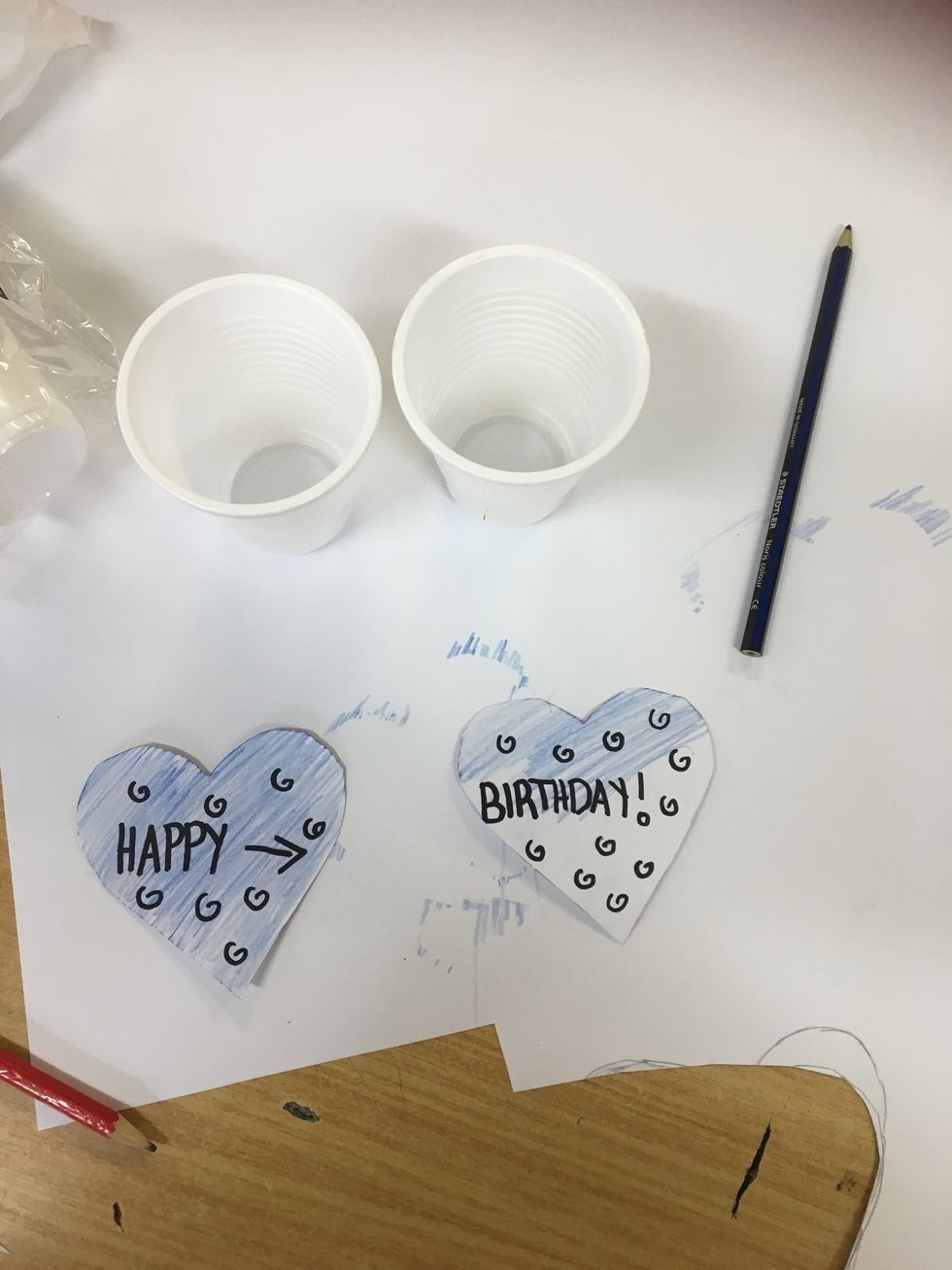 Step 3- Colour the shapes in and write a message of some sort.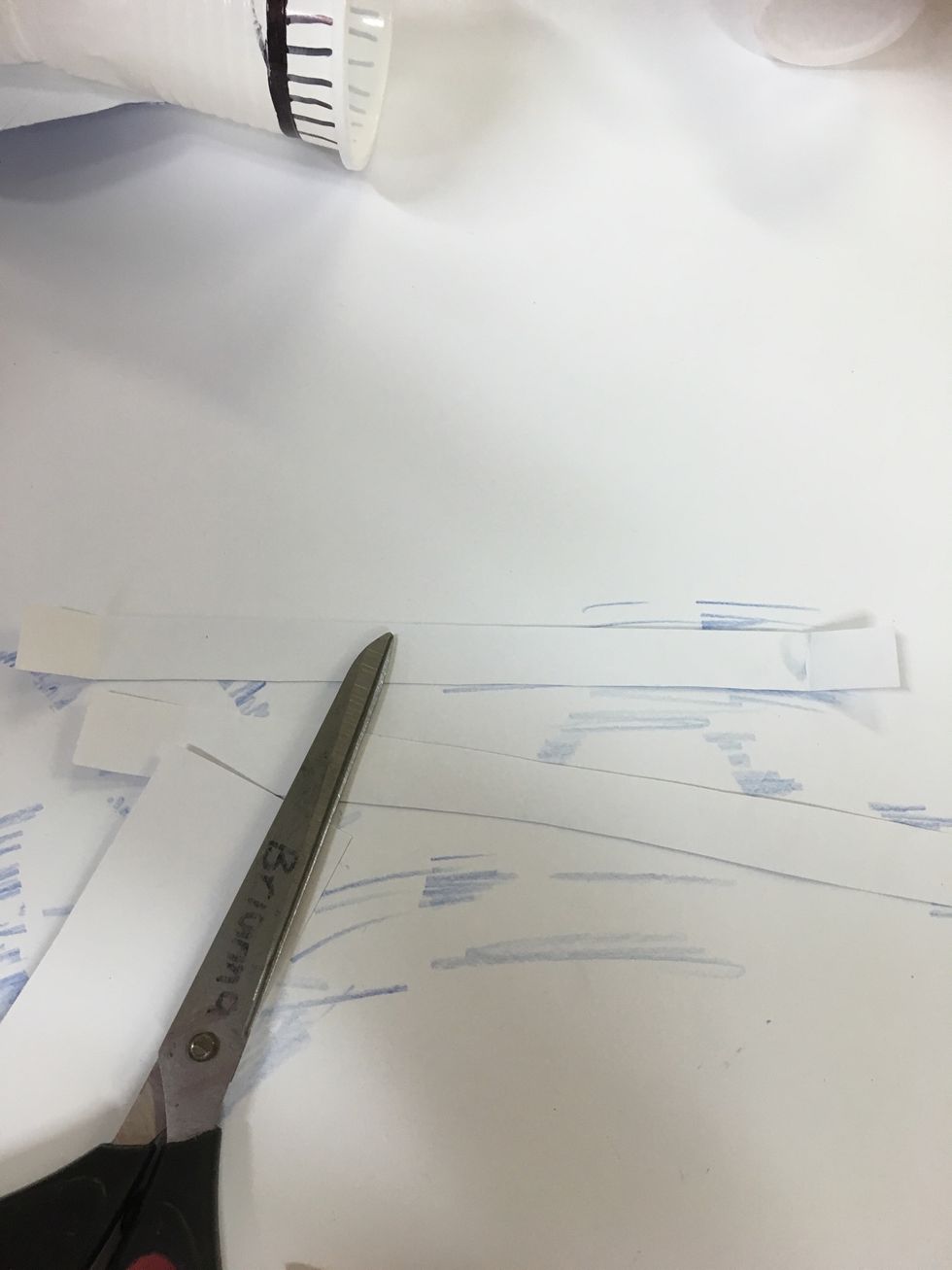 Step 4- Using the same card board, cut out two even strips of card board, they will be used as handle's for the trophy.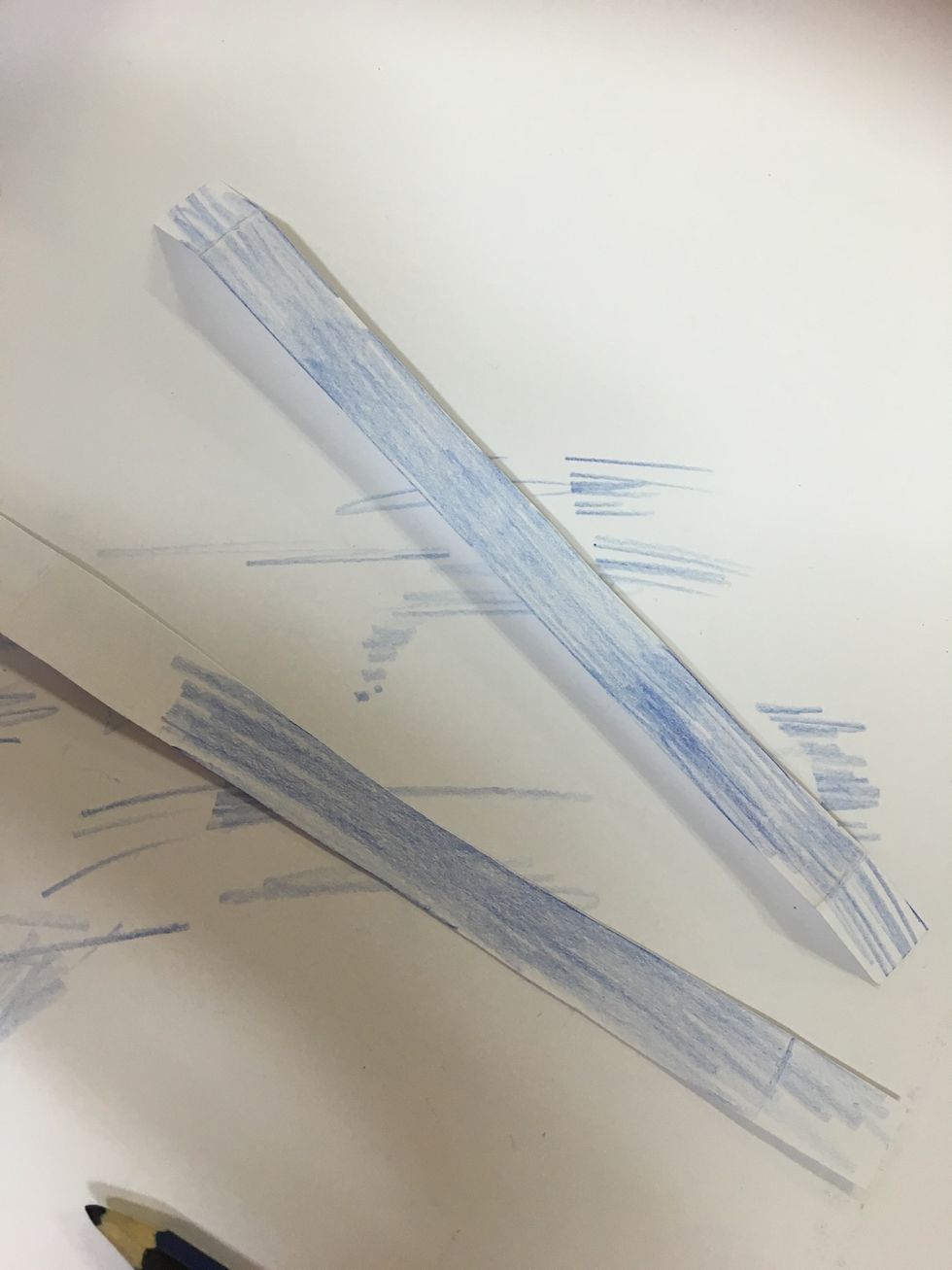 Step 5- Then colour them in. You could also write a message on them. (This is optional)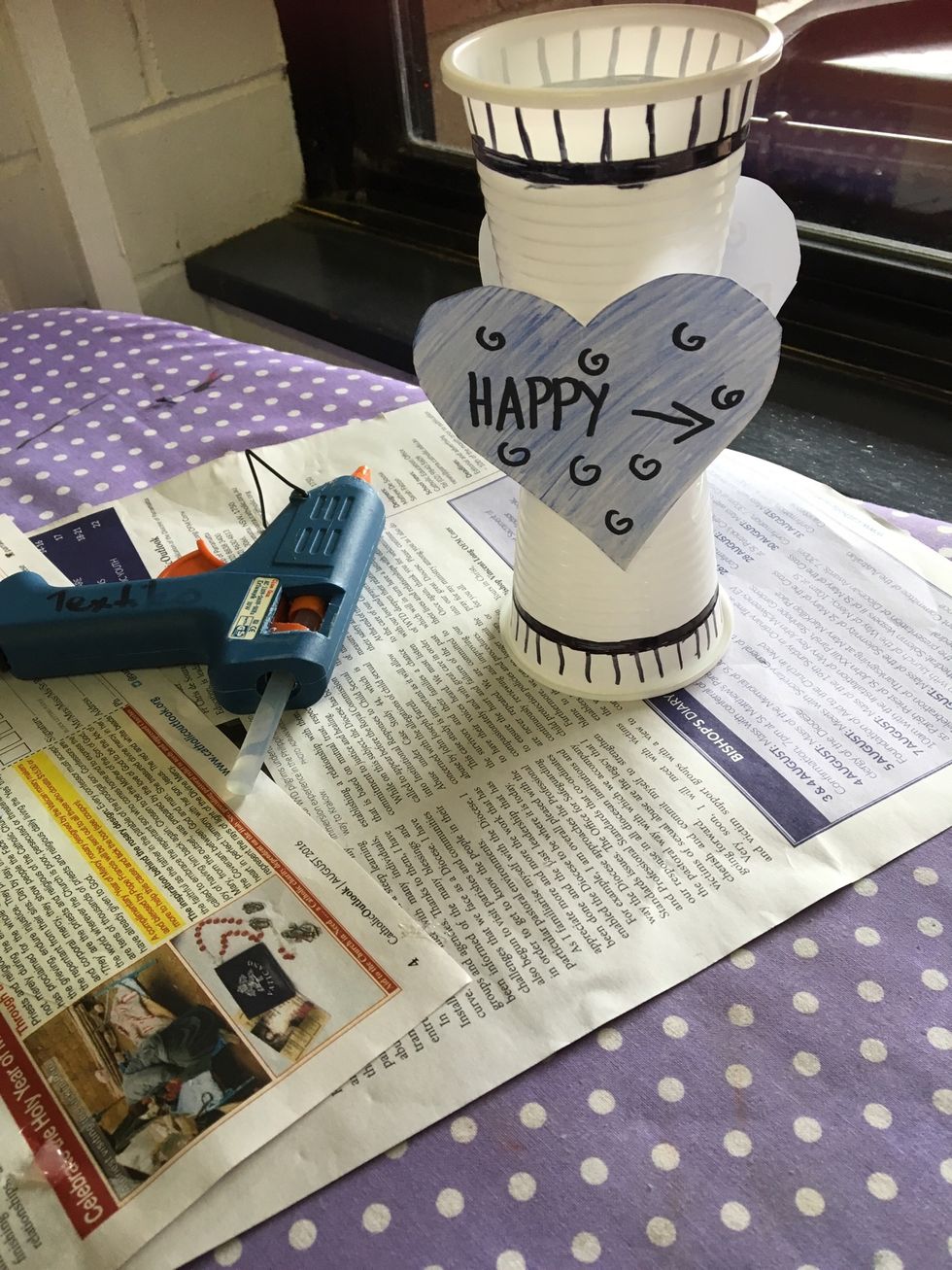 Step 6- Then glue the cups together and then glue the shapes onto the cups.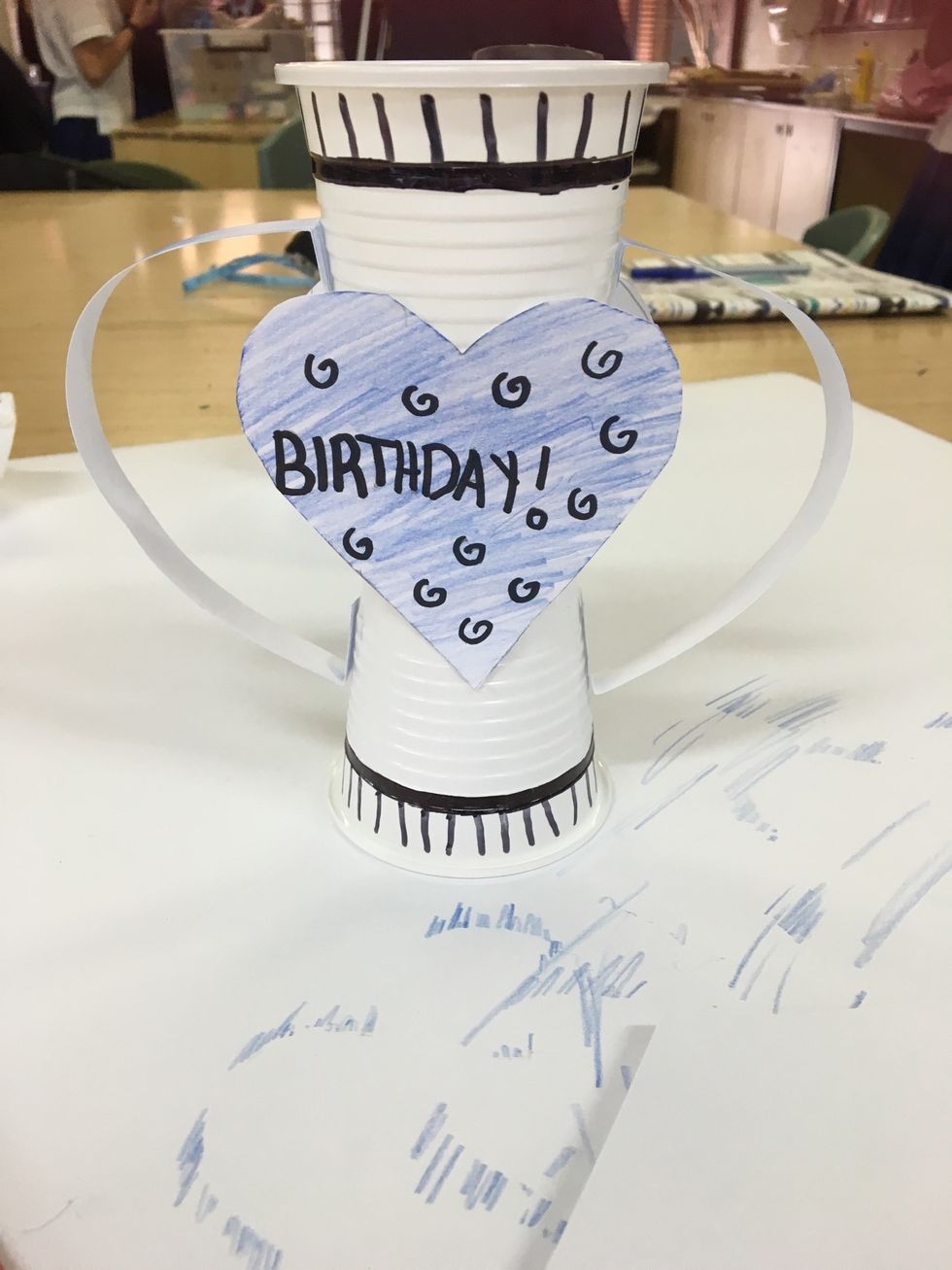 Step 7- Once you have done that, glue the strips of card board opposite to each other.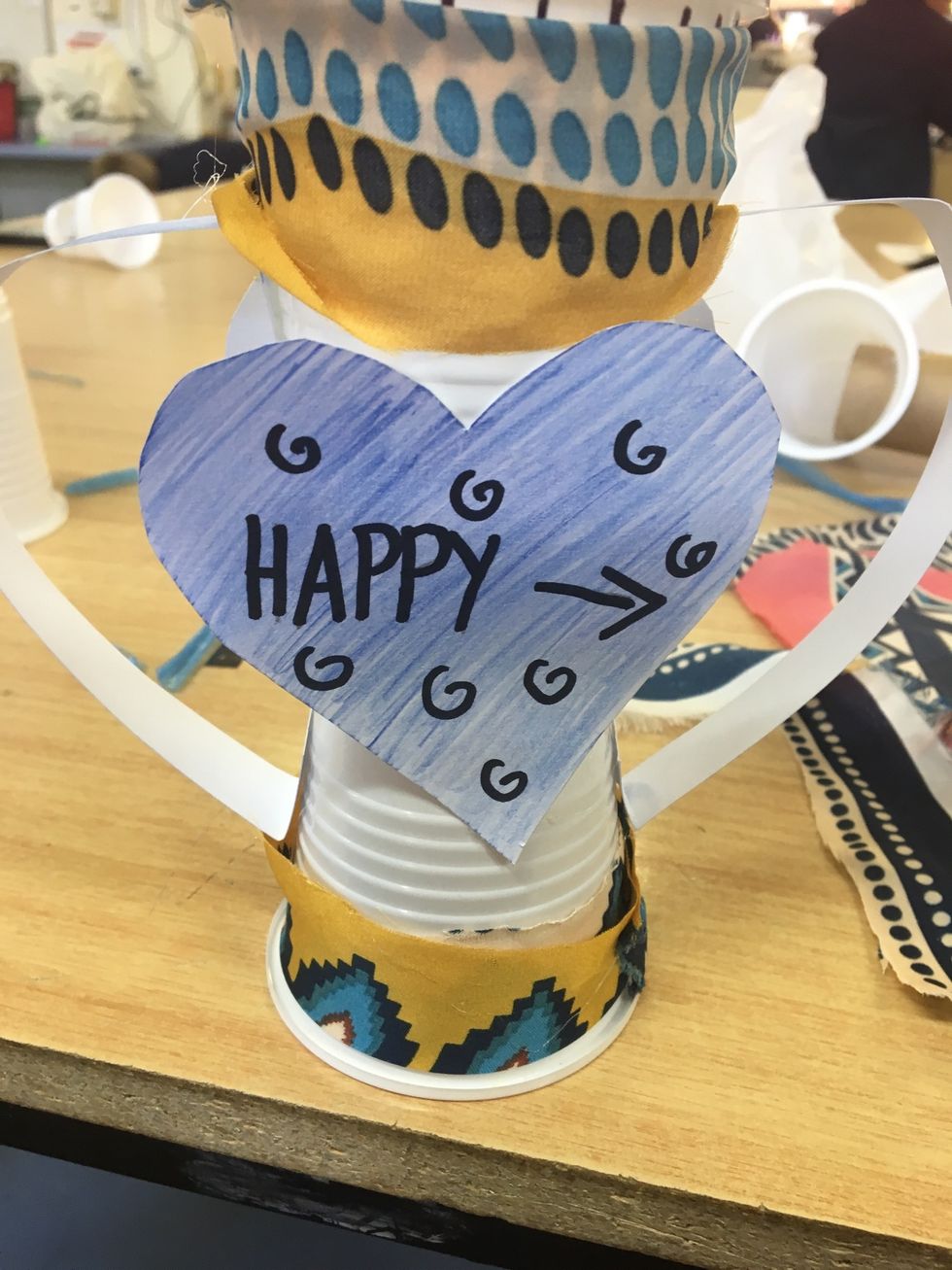 Step 8- Wrap the material around the top and the bottom of the cups and secure it with glue.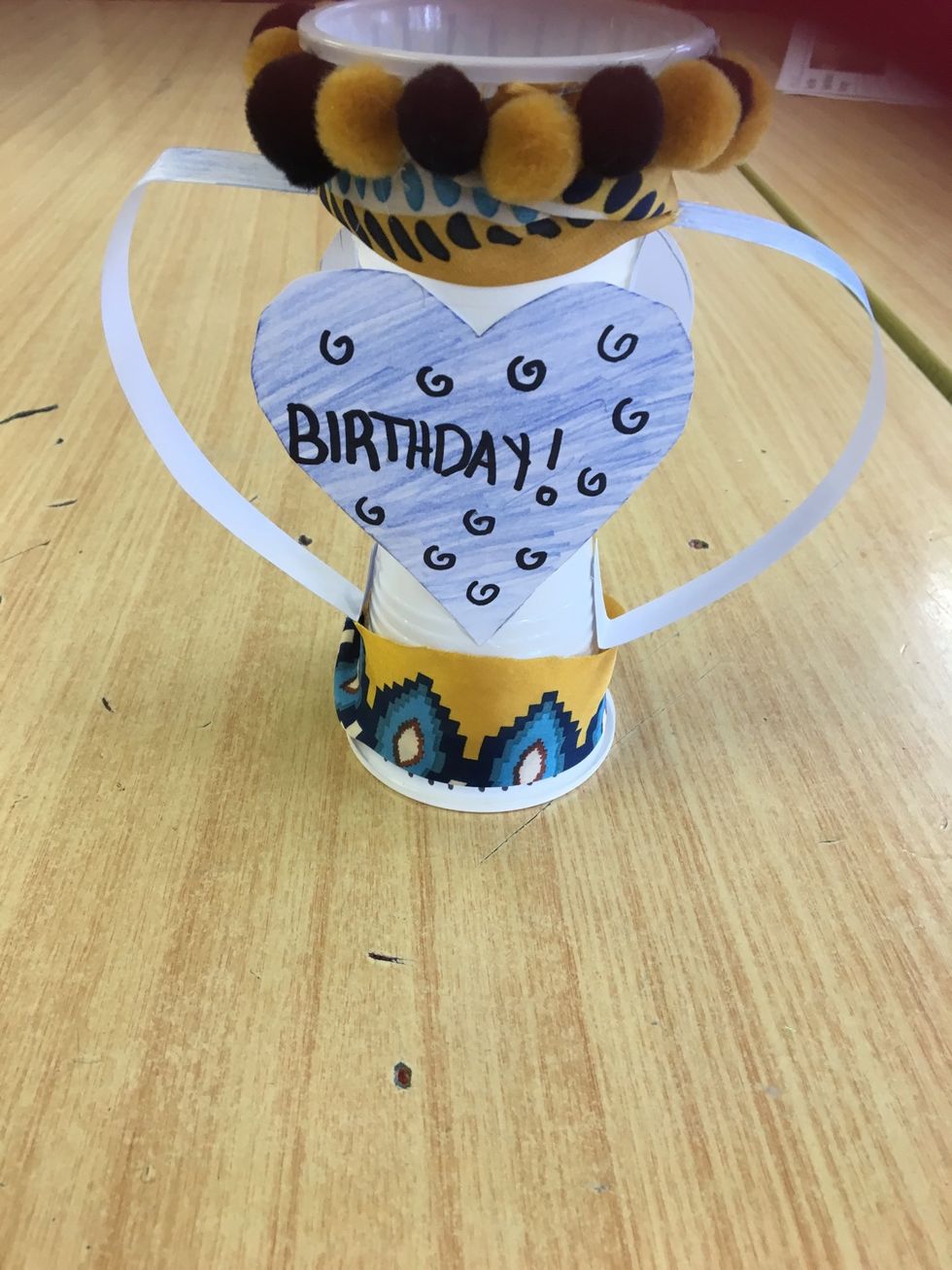 Step 9- To top it off glue some Pom poms to the top and enjoy!
Pom Poms
Material
Card board
Plastic cups
Hot glue gun