I used this Birch wood disk from Hobby Lobby as my base. It's already sanded right out of the store.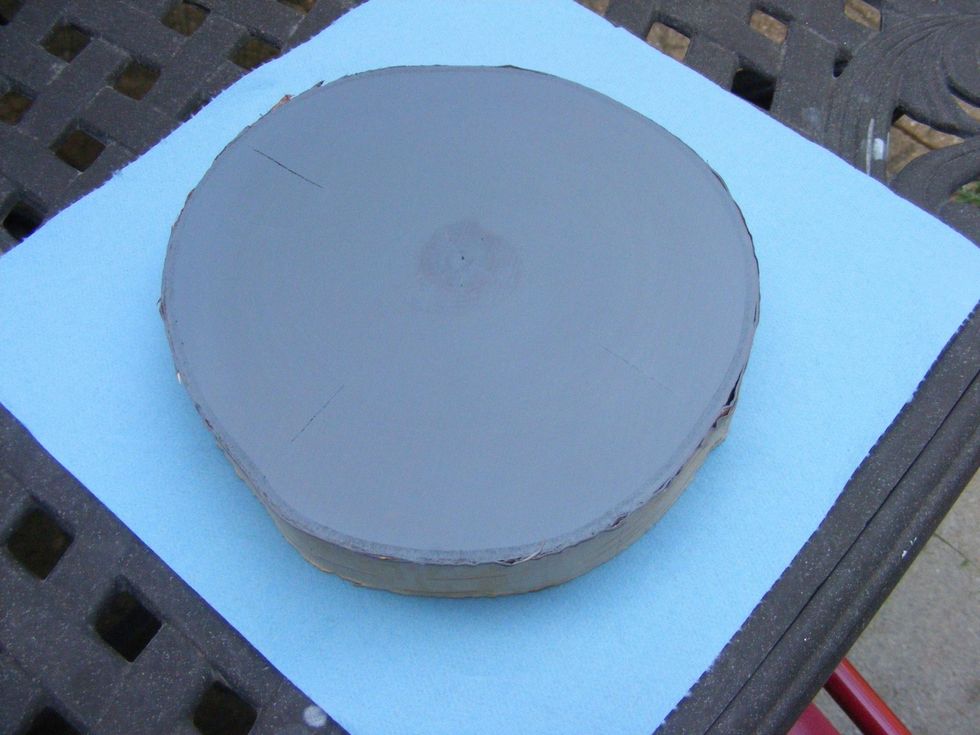 Apply a light layer of colored stain. I applied with a foam brush and immediately wiped off. I wanted to be able to still see the wood grain. I used a Weathered Gray color.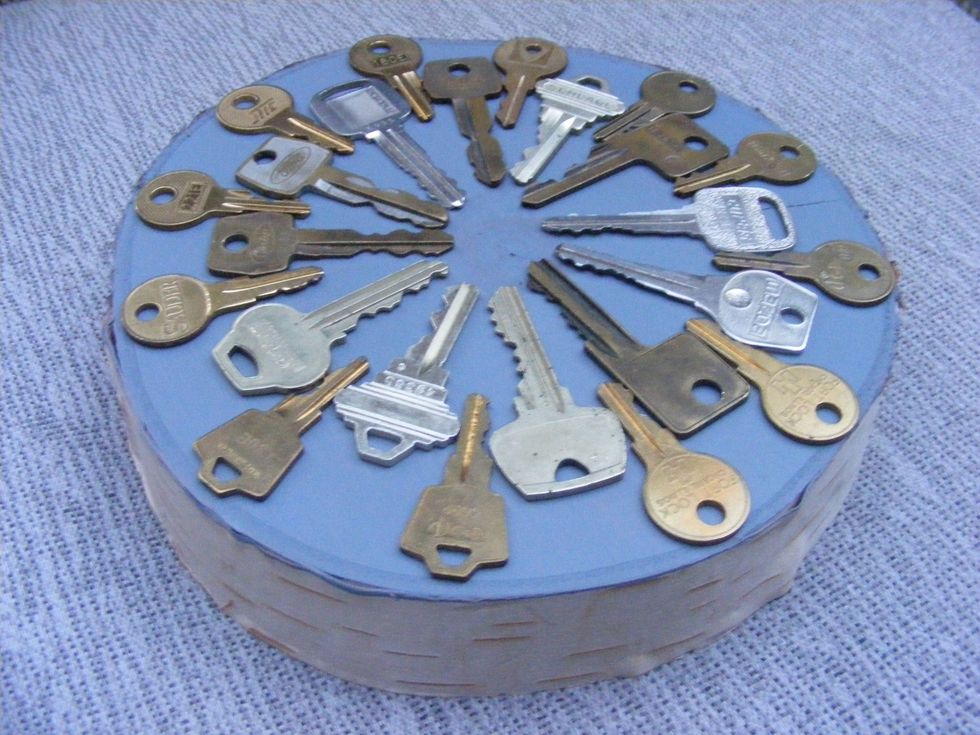 Arrange the keys in a pattern of your choosing. I liked the concentric rings. You might like a different look.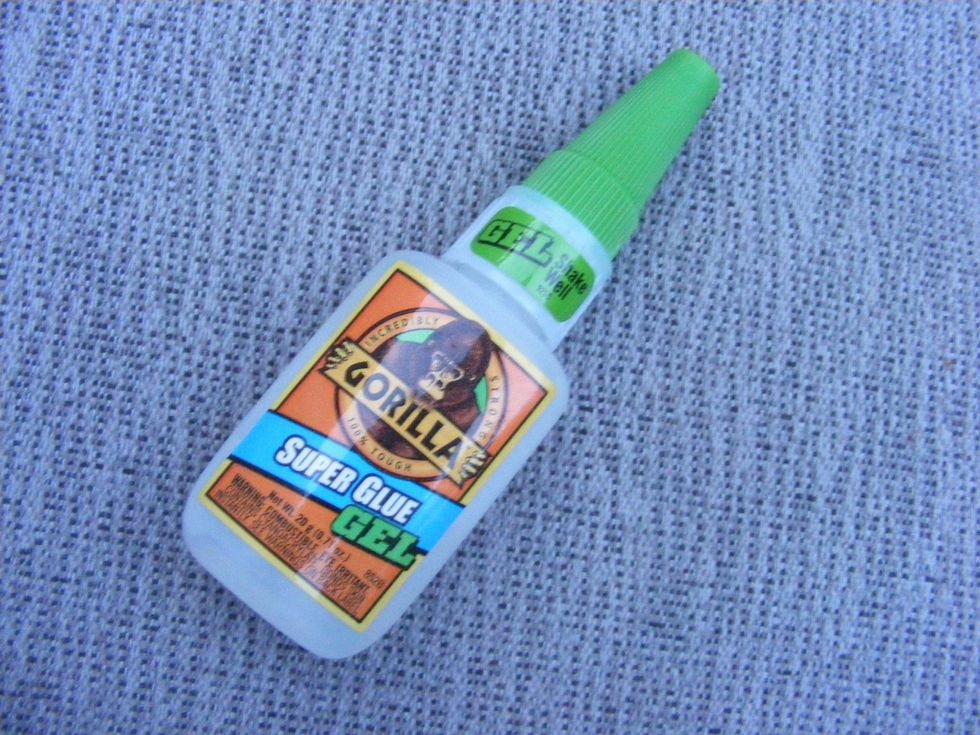 Apply a drop or two of superglue to each key. Use a toothpick to spread the glue around. I also wear nitrile gloves to protect my skin. The gel-type glue works best.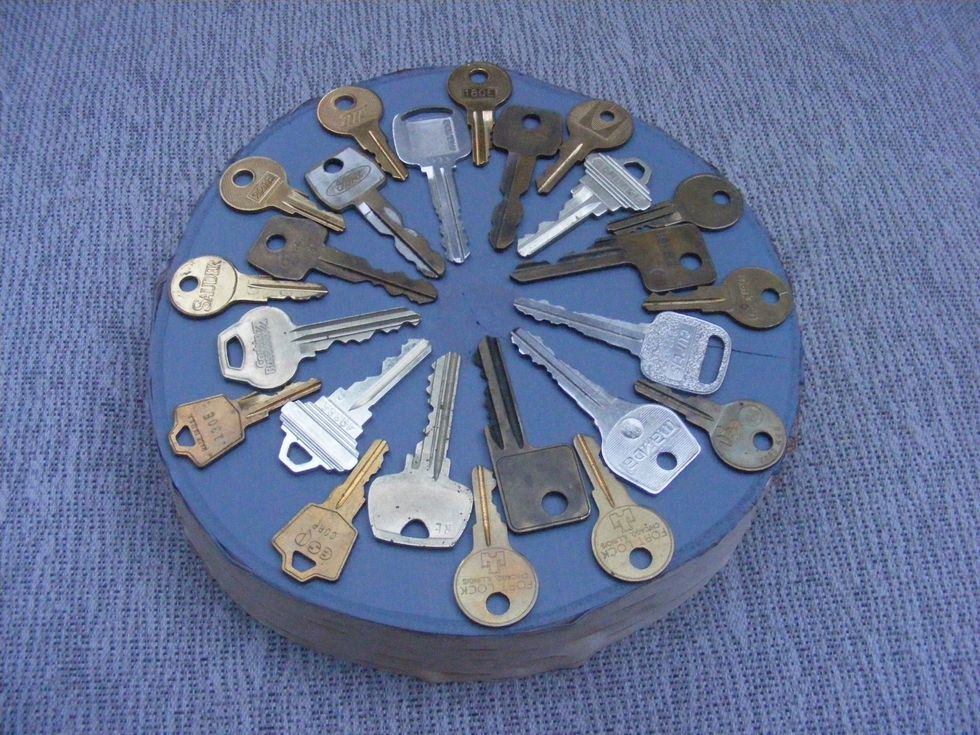 Allow the glue to dry over night before you use the trivet.
Begin enjoying your craftily made trivet!
1.0 A birch wood disk from Hobby Lobby - $14
1.0 Superglue (gel type)
24.0 Old, discarded keys
1.0 Small can of wood stain (I used weathered gray)