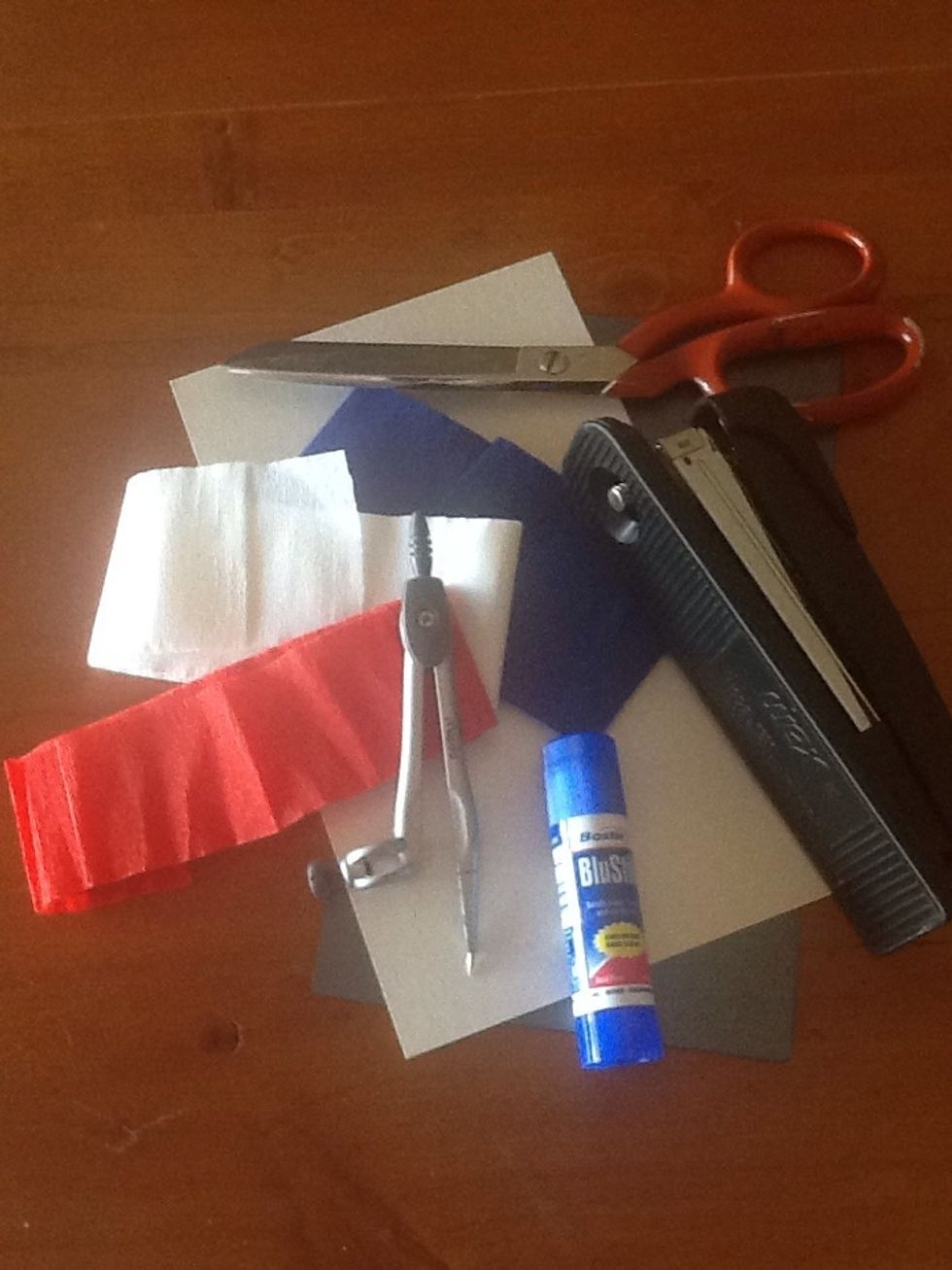 Gather your supplies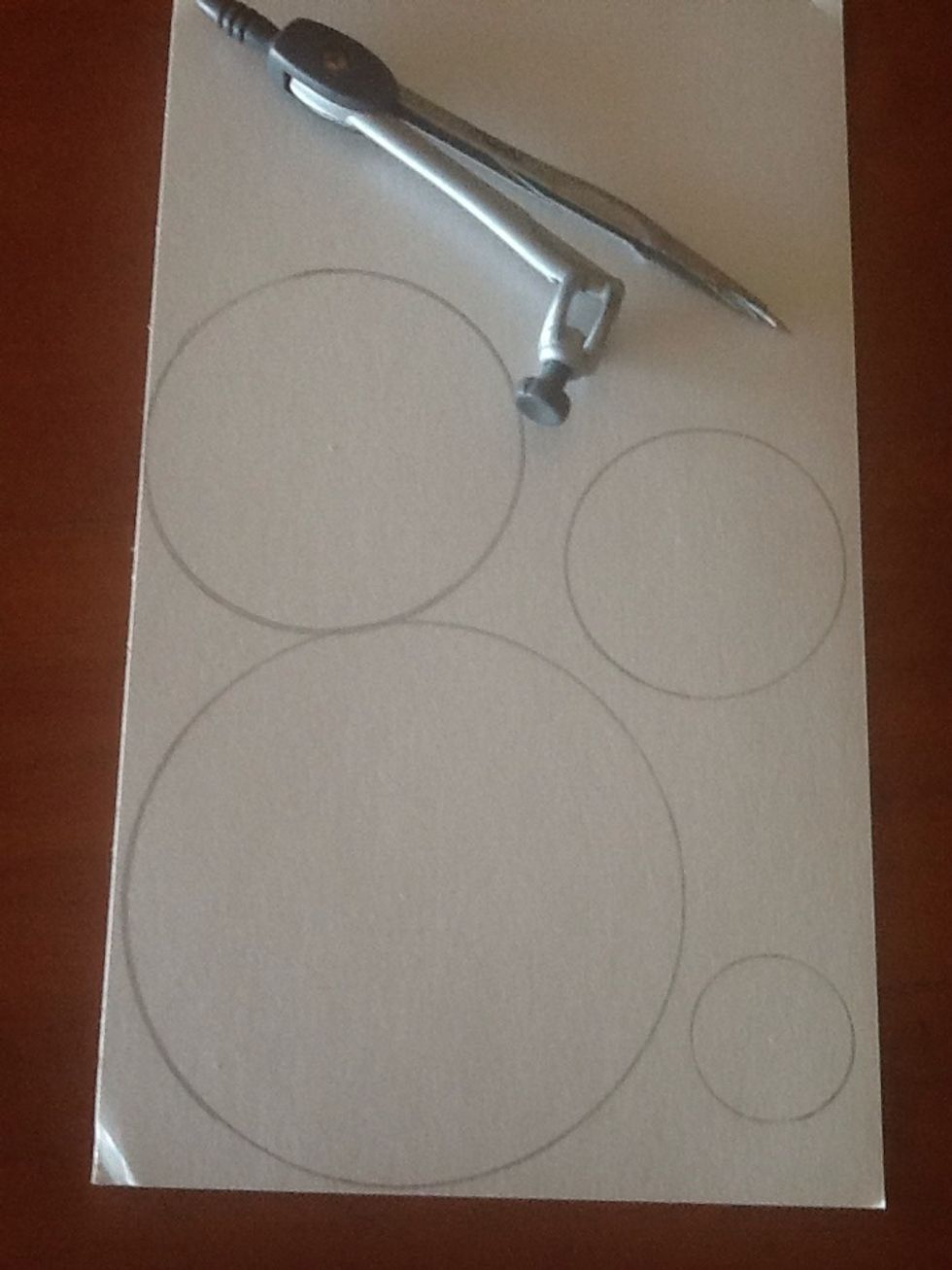 Using a compass draw four circles with the following diameters - 90mm, 65mm, 45mm and 25mm. Cut the circles out.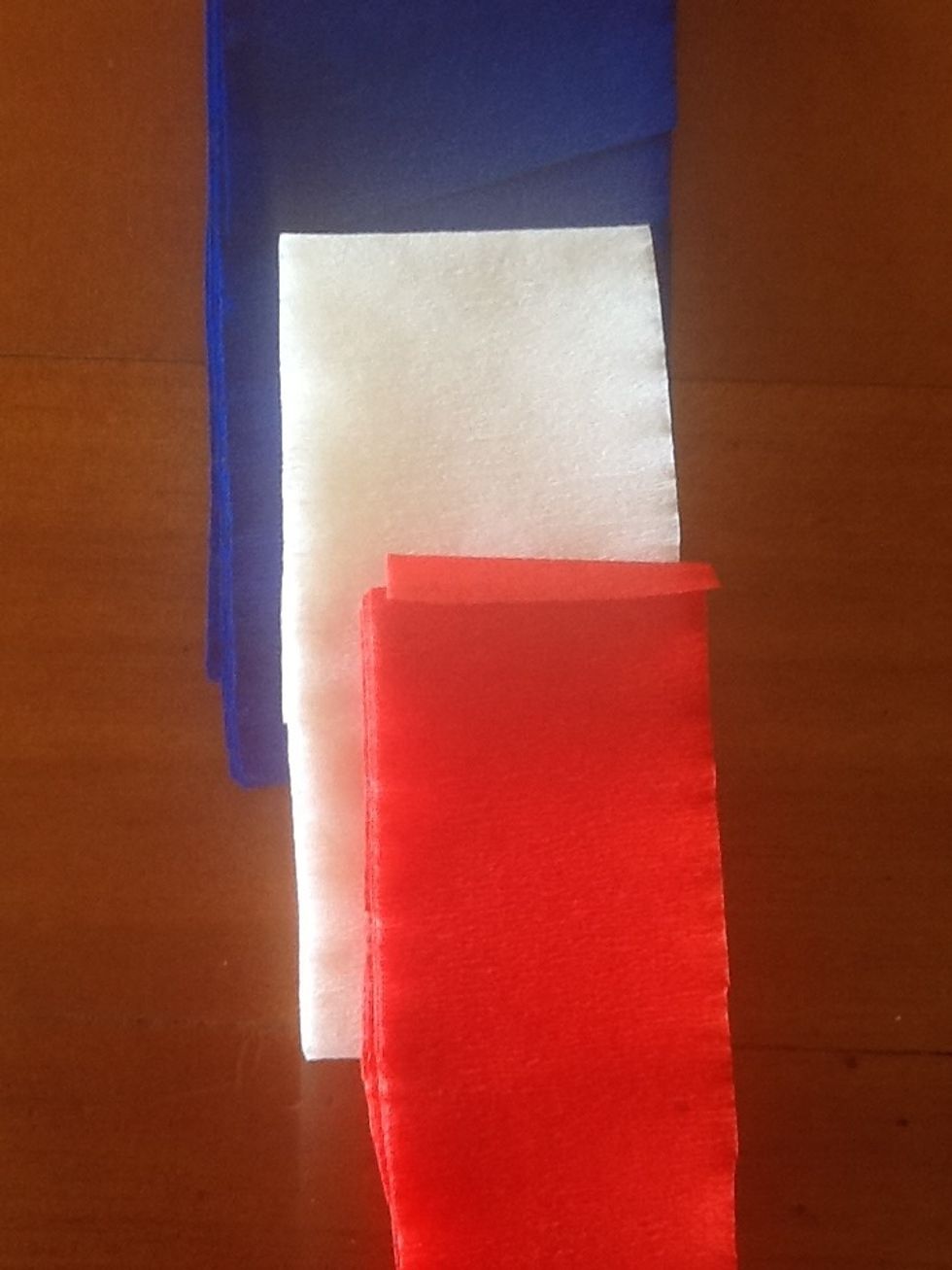 Cut strips of crepe paper. The blue paper should be at least 65mm wide. Cut the white paper at a slightly narrower width and the red paper narrower again.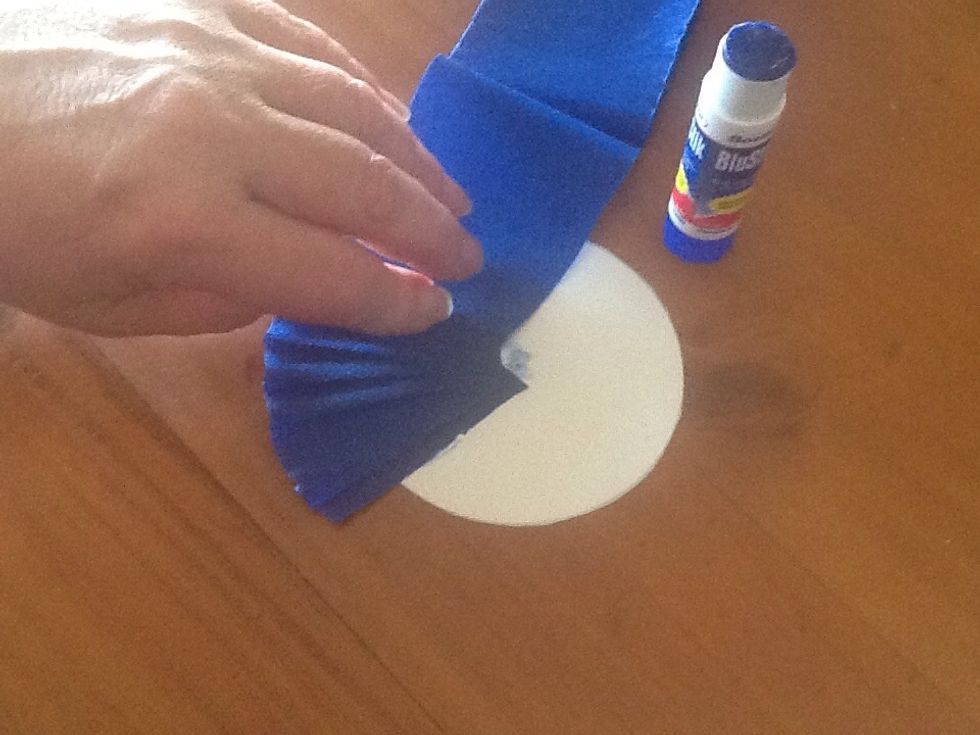 Make the blue layer by carefully pleating the paper evenly around the centre compass mark of the largest circle. Glue as you go. Do the same for the white (65mm) and red (45mm) layers.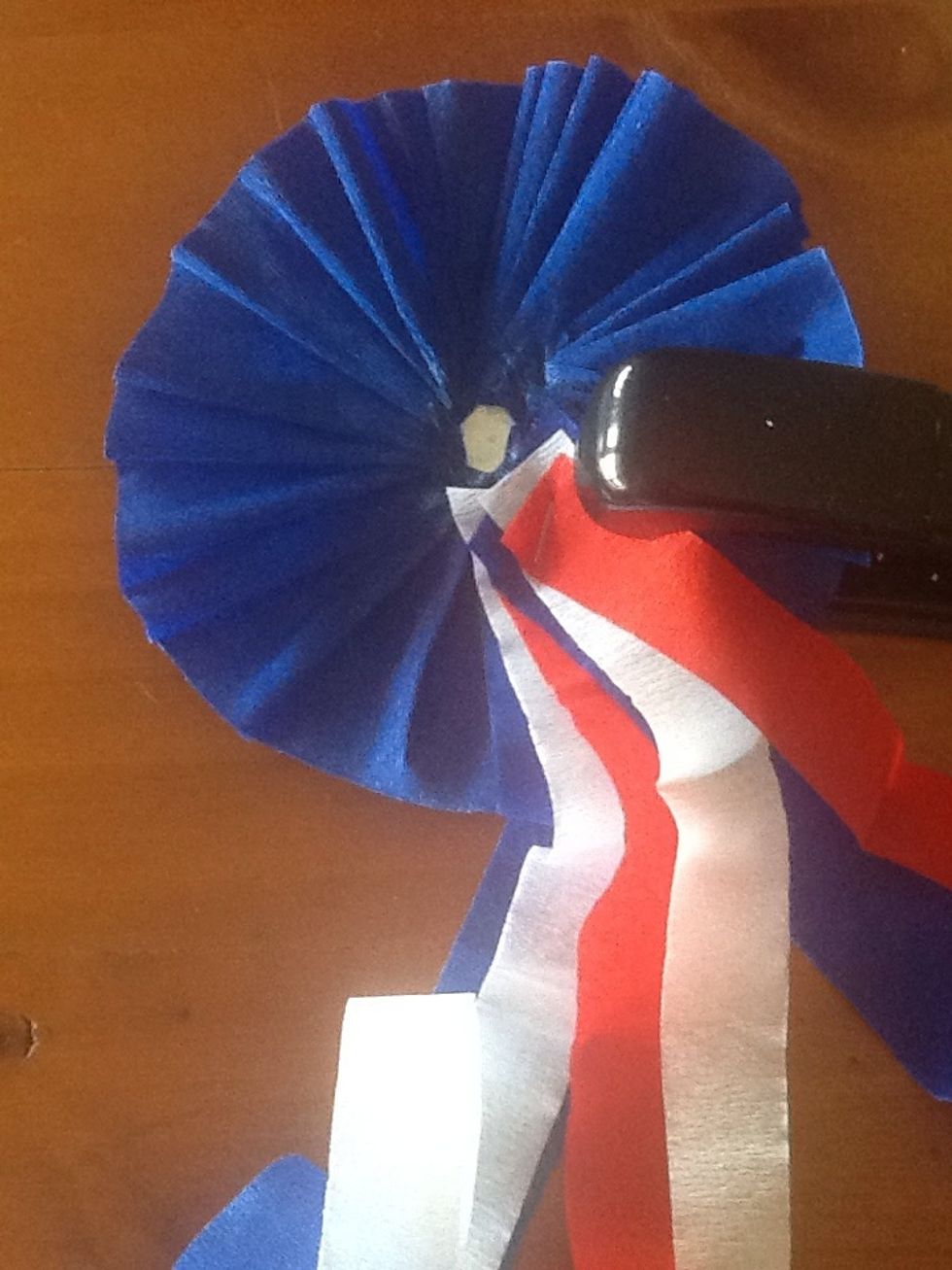 Cut narrow strips of blue, white and red paper and staple to the blue rosette.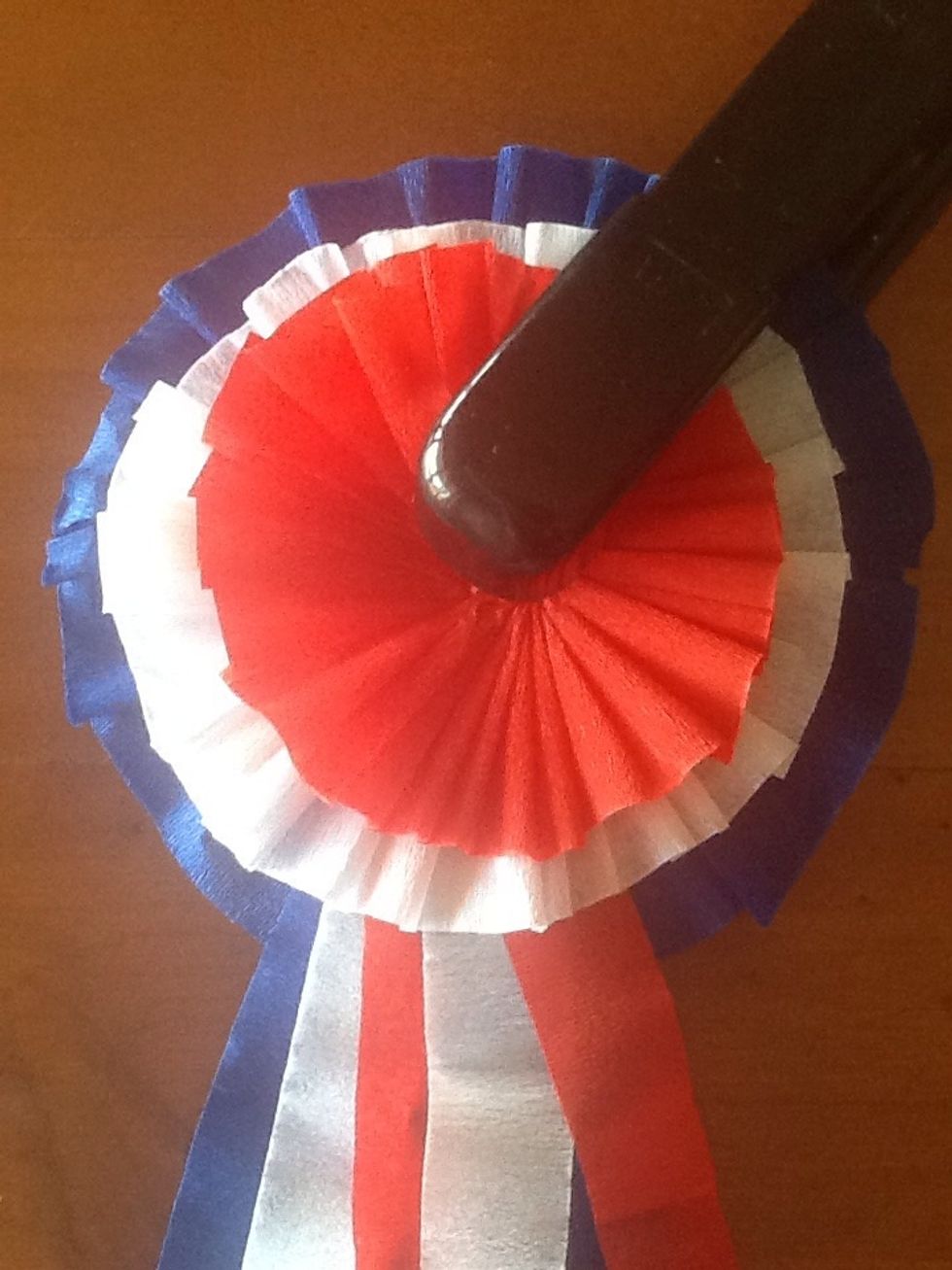 Join the three coloured rosettes and staple all layers through the centre.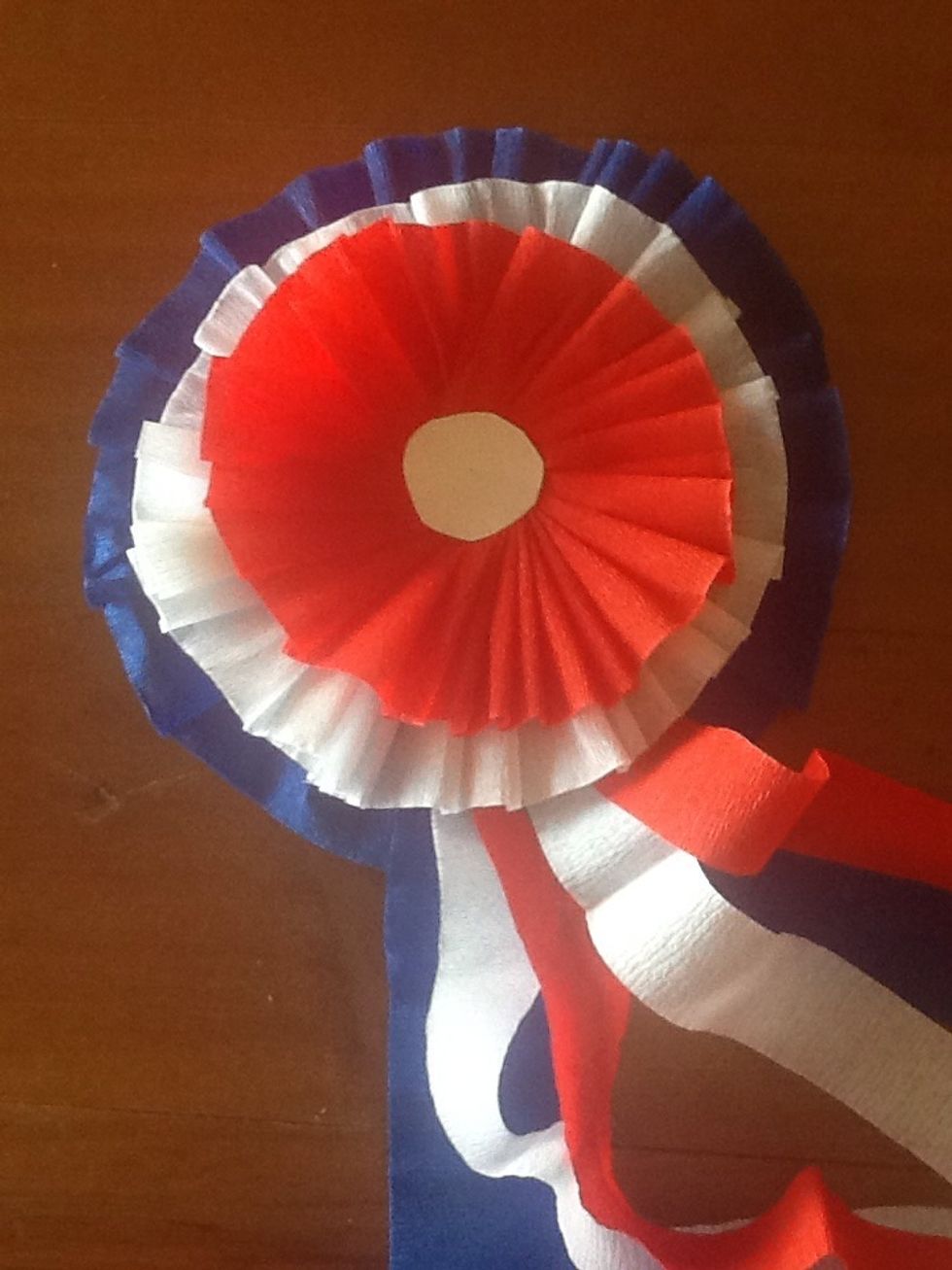 Stick the smallest card circle over the staple. Et le voila. C'est magnifique!
Card
Crepe paper in blue white and red
Scissors, glue, a compass and a stapler