How to make a trendy sweatshirt without sewing
This is really cute with a pair of jeans and boots. (I avoided the modeling, of course.)
26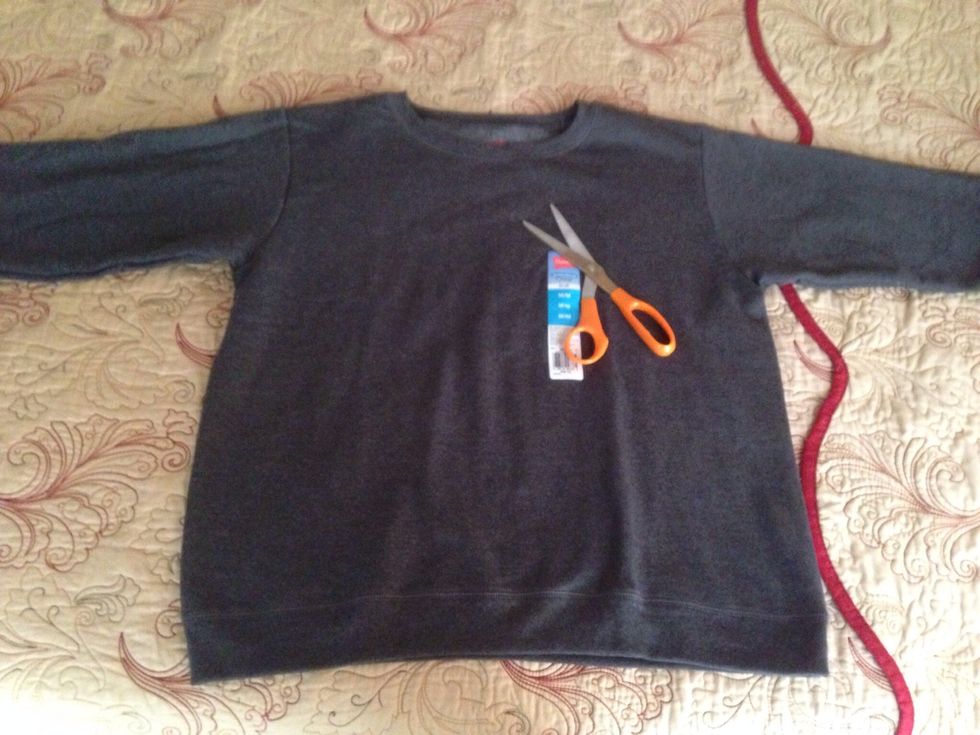 Take a plain sweatshirt and a pair of scissors.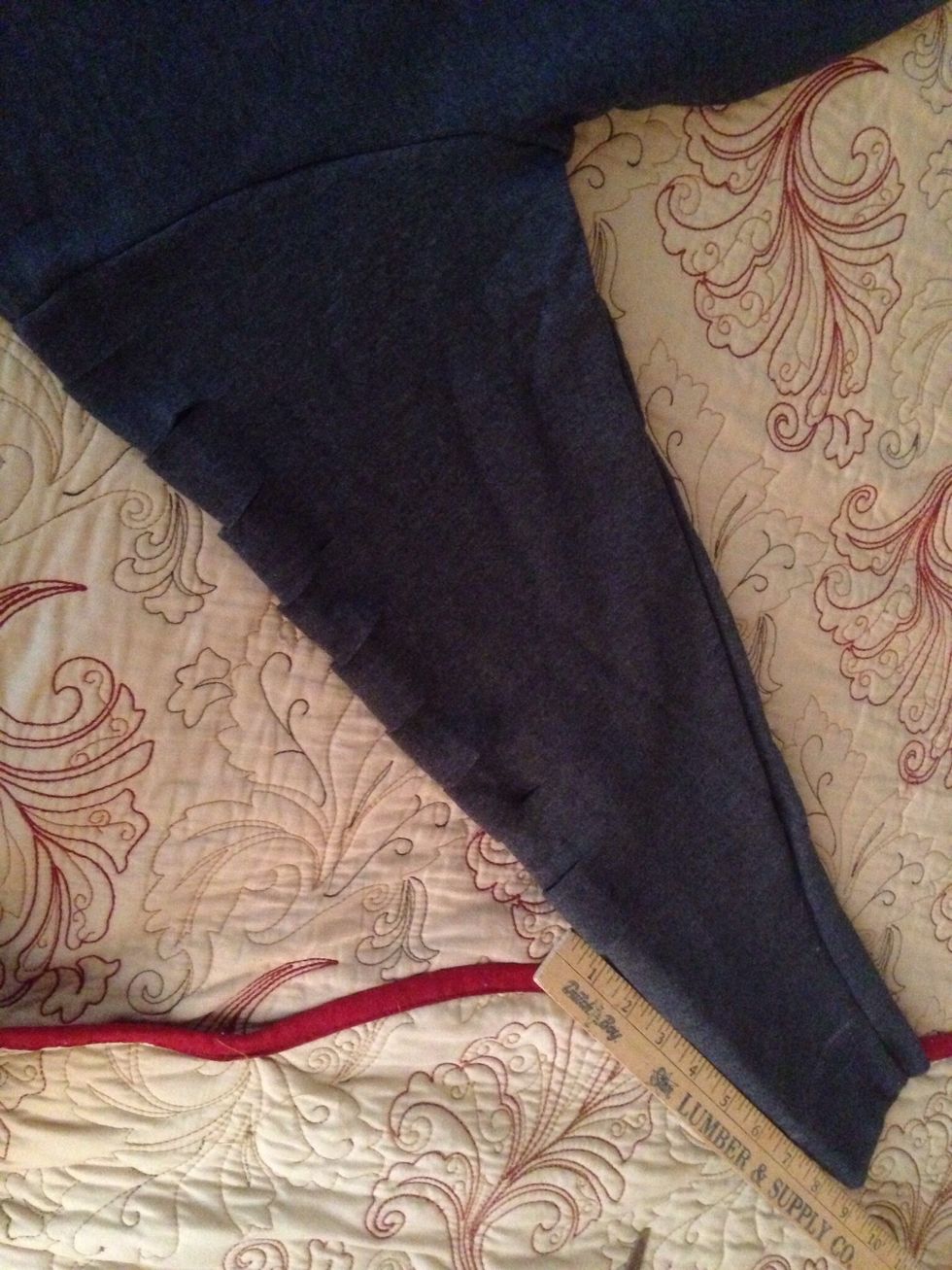 Start half inch from shoulder and make your first cut. The cuts here are 1 and 1/2 inch deep. (But later I take them to a full 2 inches for more drama.)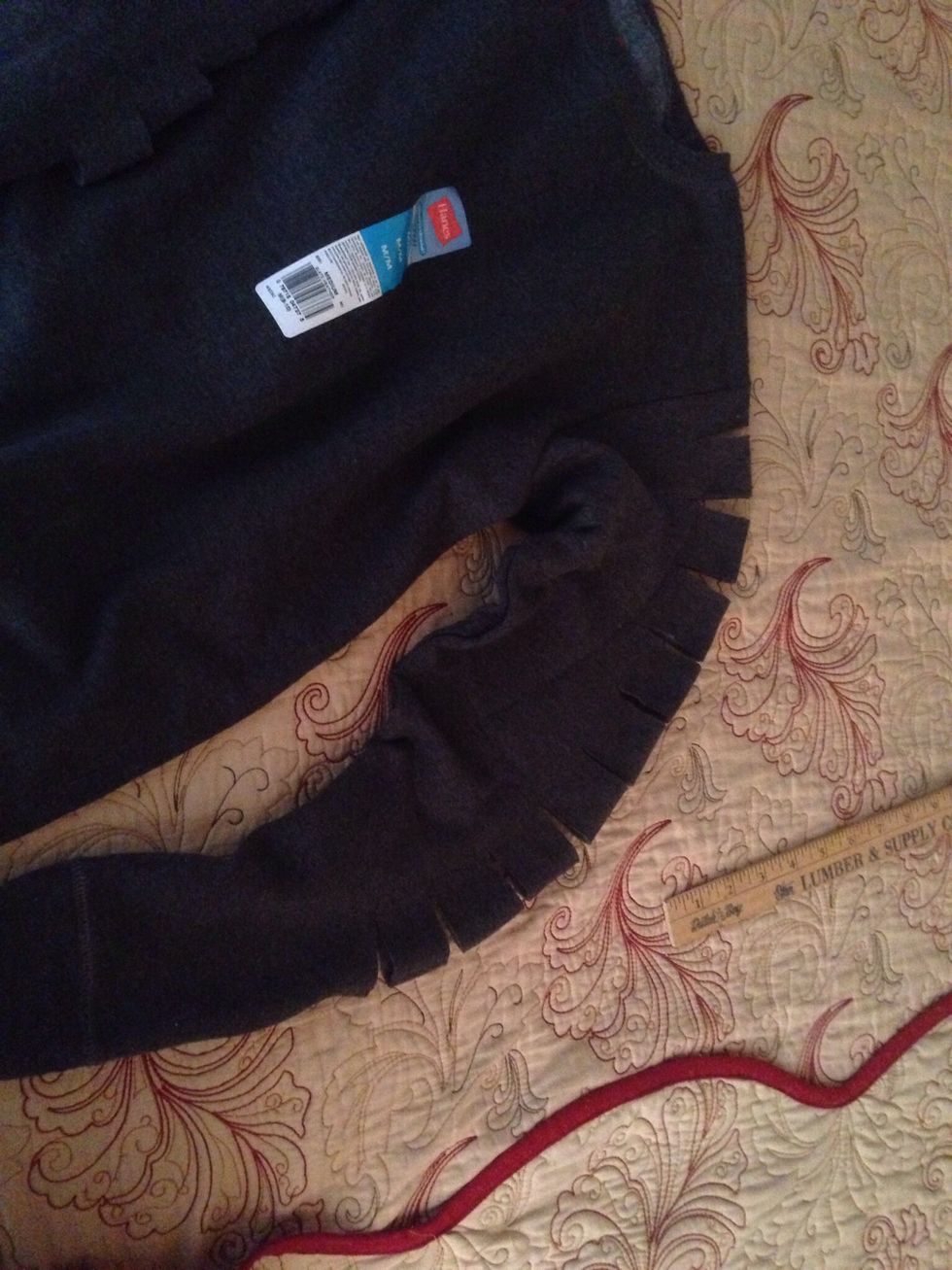 Do 9 to 10 slits down the sleeve leaving about 7 inches of bottom sleeve uncut. Cuts are about 1 inch apart.
These are the cuts going deeper, all the way to the middle of the sleeve.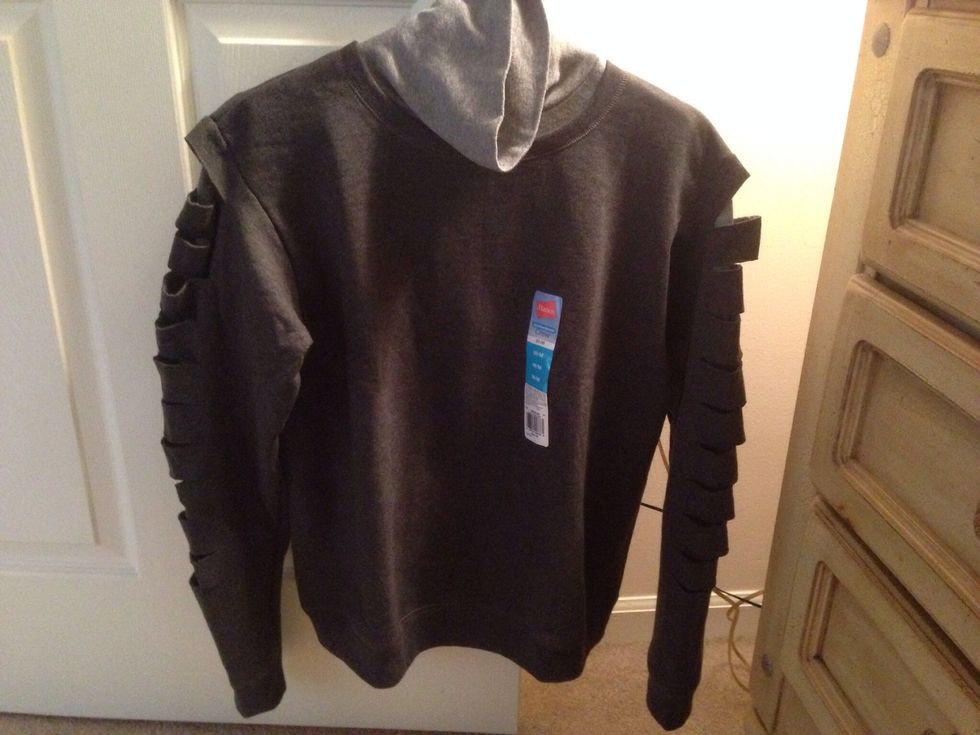 Repeat cuts on the other sleeve. Layer with a long sleeve shirt. These are the shallow cuts.
These are the deeper cuts. Makes a big difference.
After I deepened the cuts, the look became more dramatic. You can start shallow, then deepen after trying it on and deciding for yourself.
Sweat shirt
Scissors
Ruler