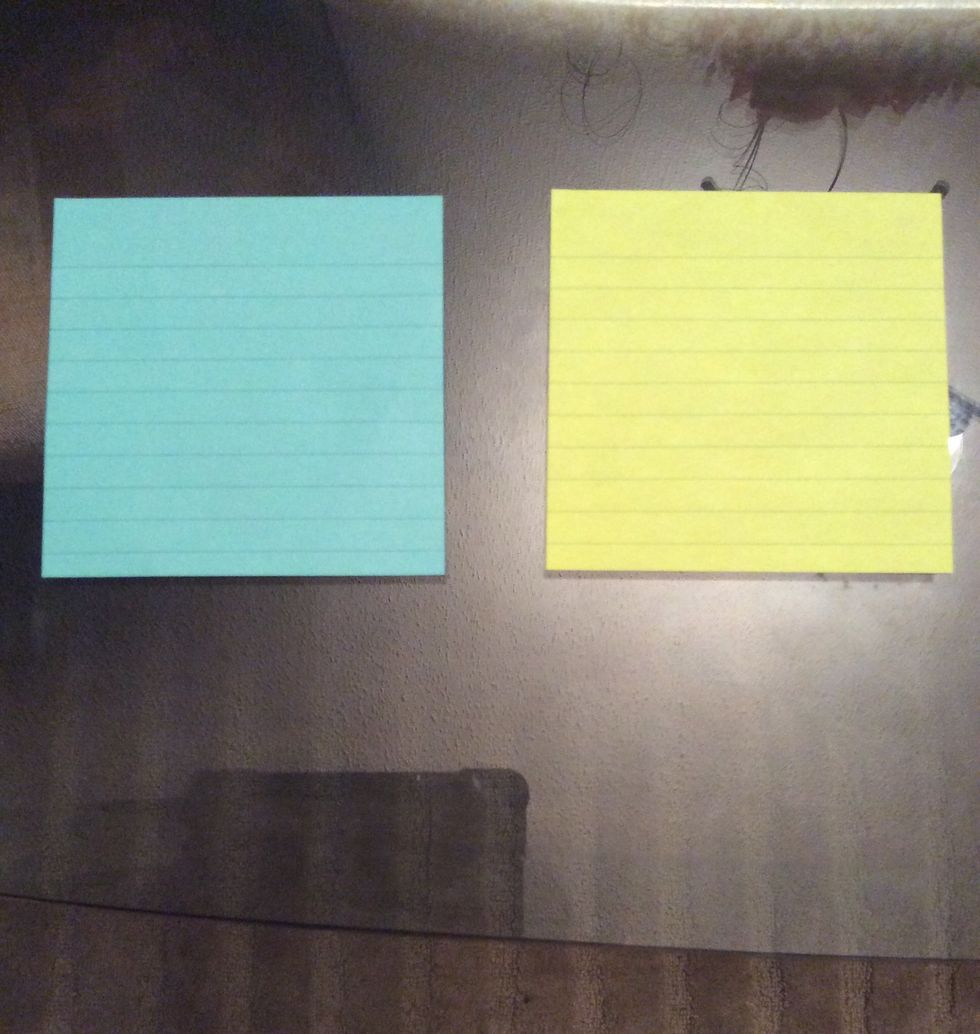 Take one of the two sticky note( doesn't matter which one) and flip it over so the sticky side is facing up and horizontal on top. Do the same thing with your second sticky note.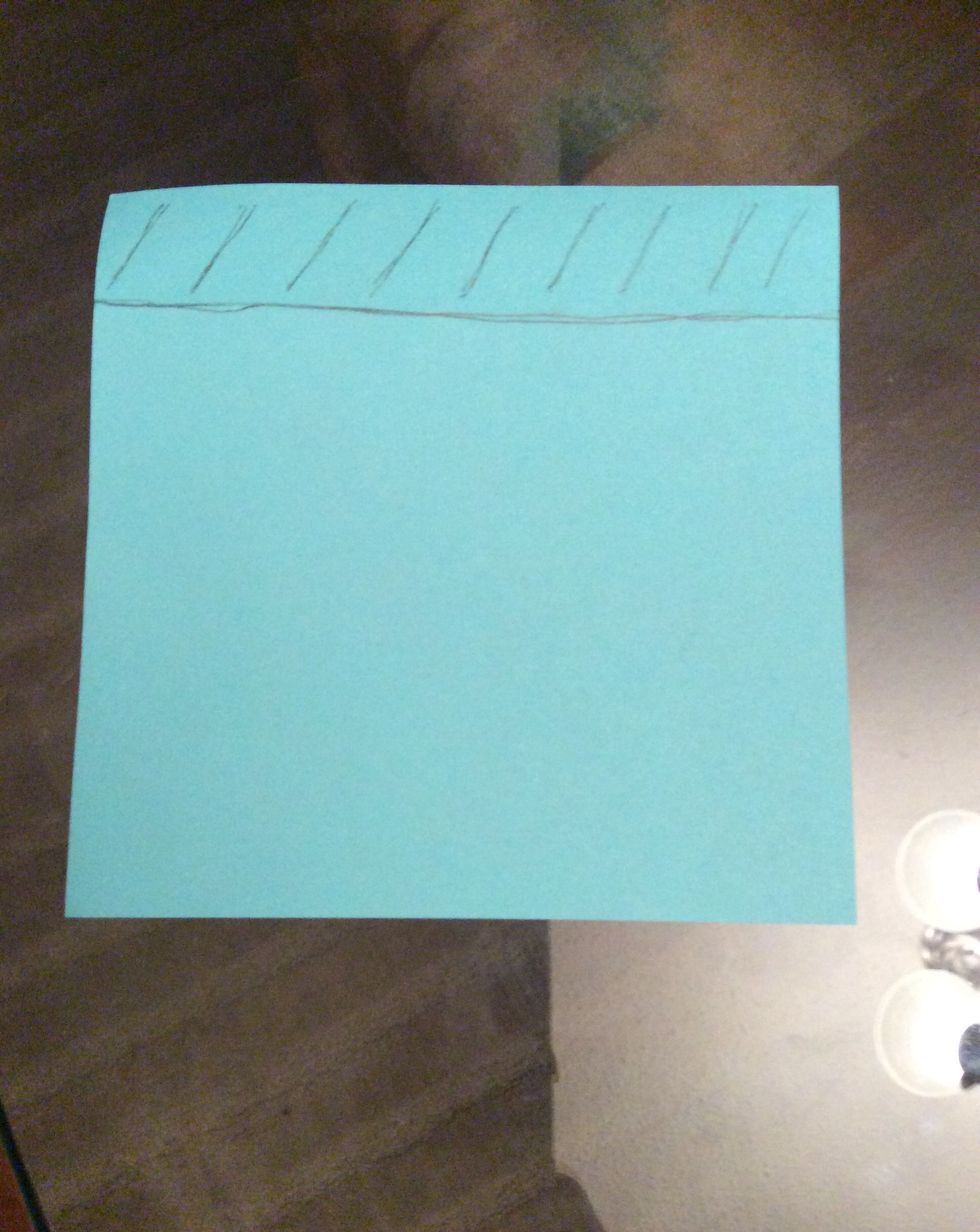 Draw a horizontal line across the sticky note where you think the stickiness stops, then draw dashes on the sticky part so you know that it's sticky there.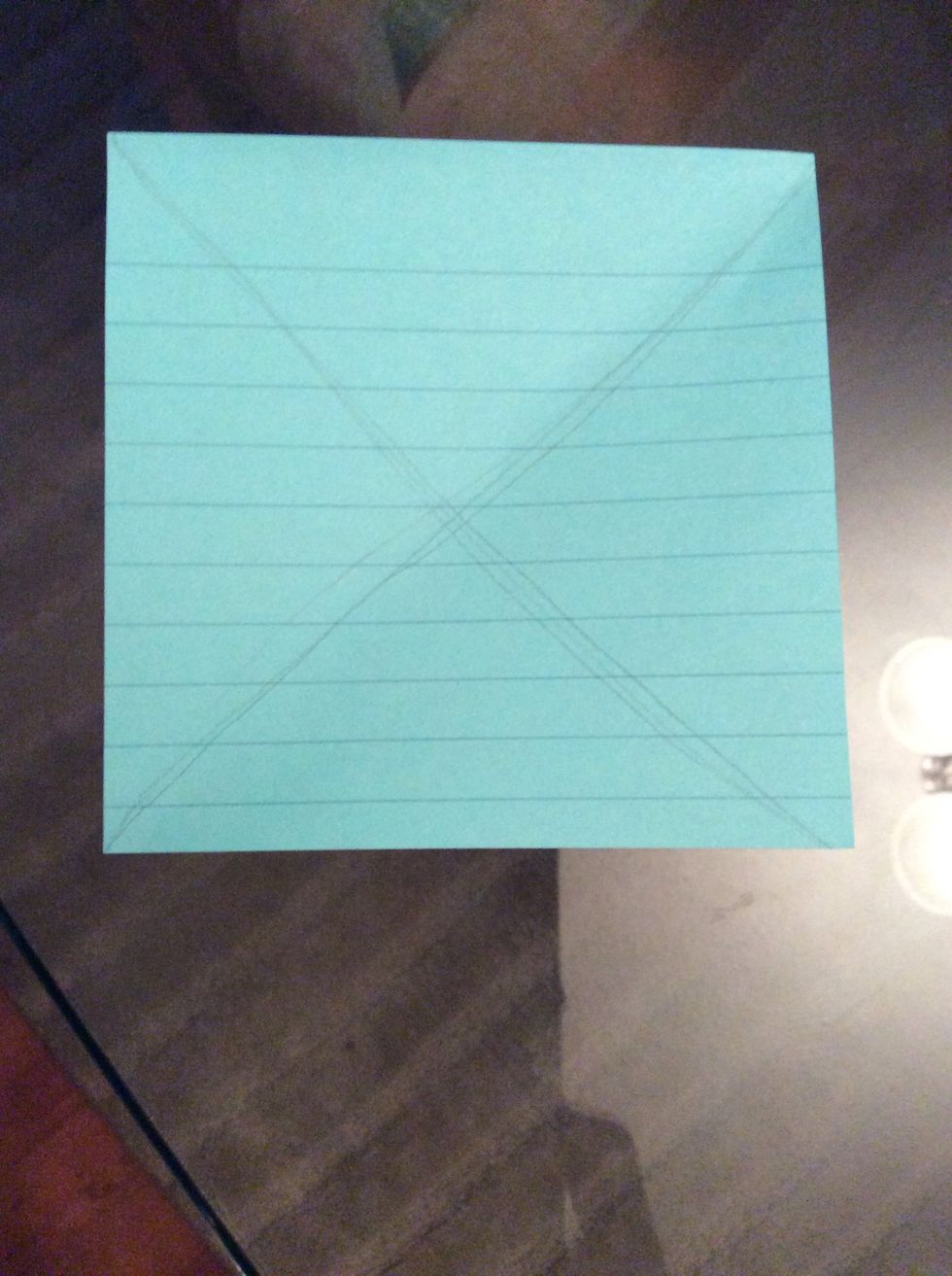 Next, take the same sticky note and flip it (sticky side facing down). Draw two lines across from the top left to the bottom right corner and from the top right corner to the bottom left corner.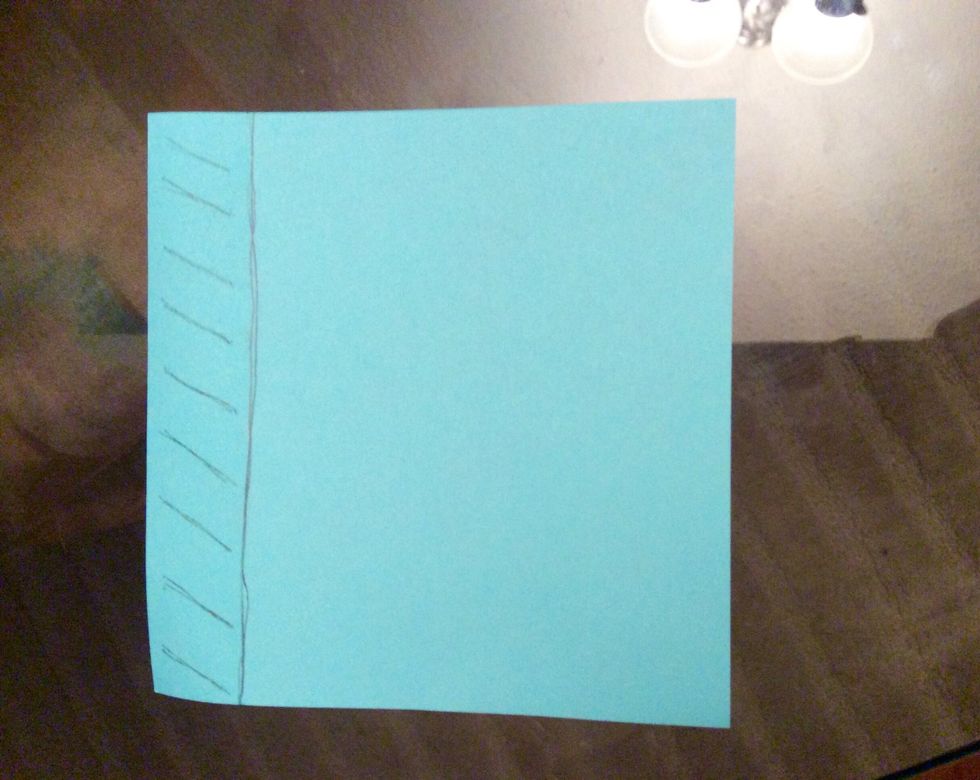 Next, with the same sticky note,flip it so sticky side is facing you and is vertical (Straight up and down).
Next, your'e going to want to fold the sticky note back and make sure it's horizontal( side by side) and folded. Half the sticky should be on both side.
You are Going to repeat steps 2-10 seven times so you have seven rhombus.
When you get to your last rhombus that you will connect make sure your first Rhombus is in between your last rhombus and tuck in the flaps in between. Do not fold over the pointed part.
4.0 3in by 3in Red Post-It Note
4.0 3in by 3in Blue Post-It Note