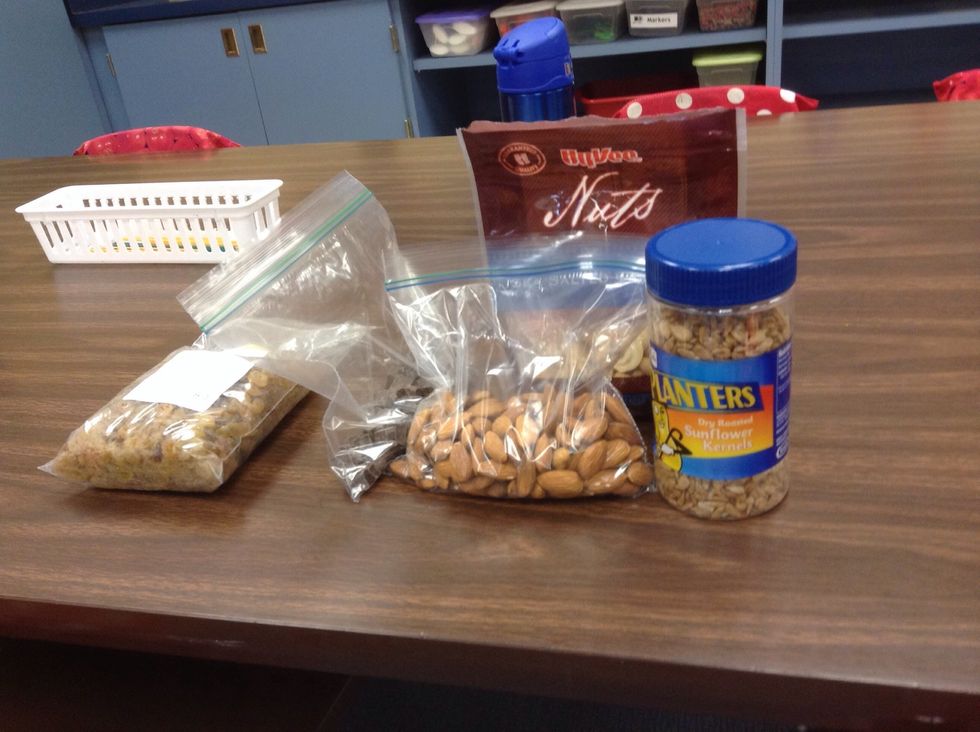 First, gather all your trail mix ingredients.
Next, scoop the sunflower seeds. Put the seeds in the bowl.
Next, pour in the cashews.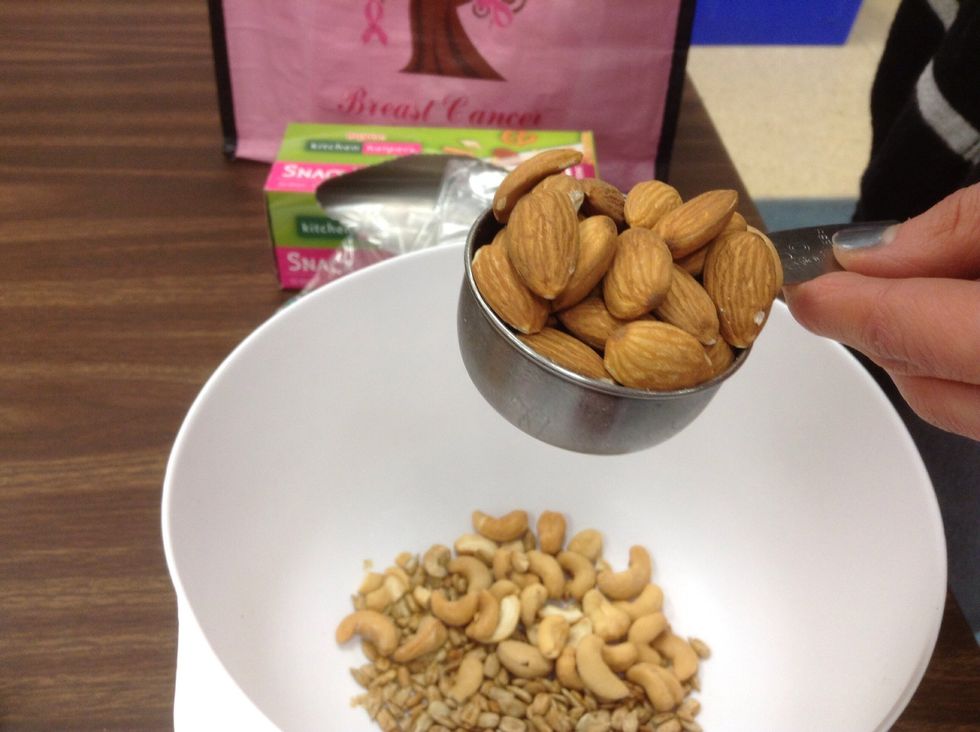 Next, dump in the almonds.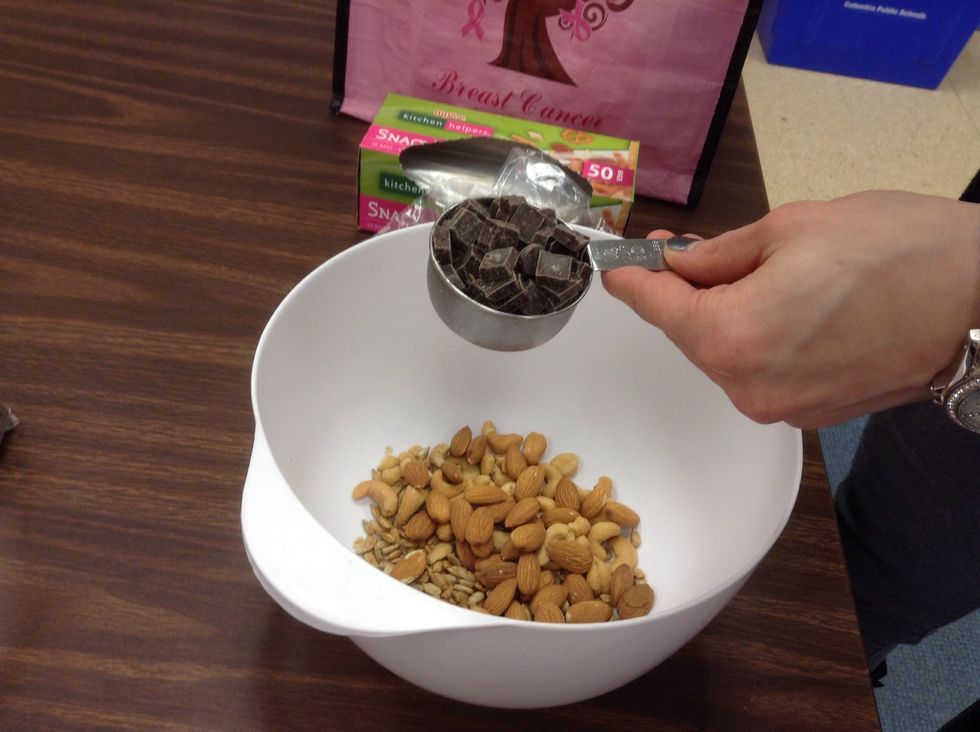 Then, put in the chocolate chunks.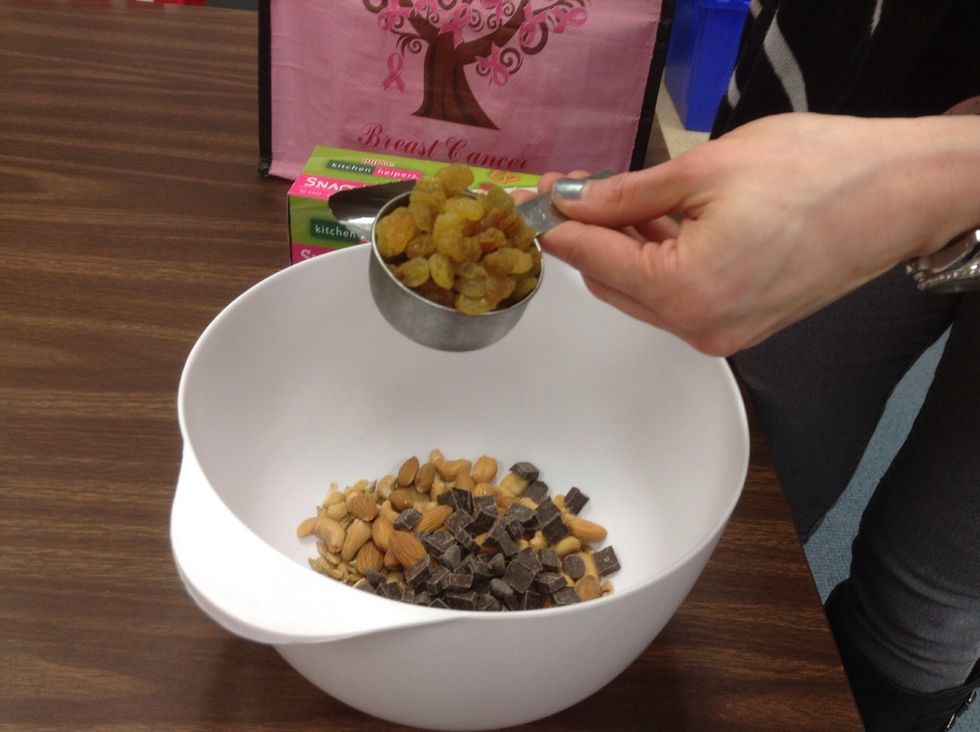 Then, put in the golden raisins.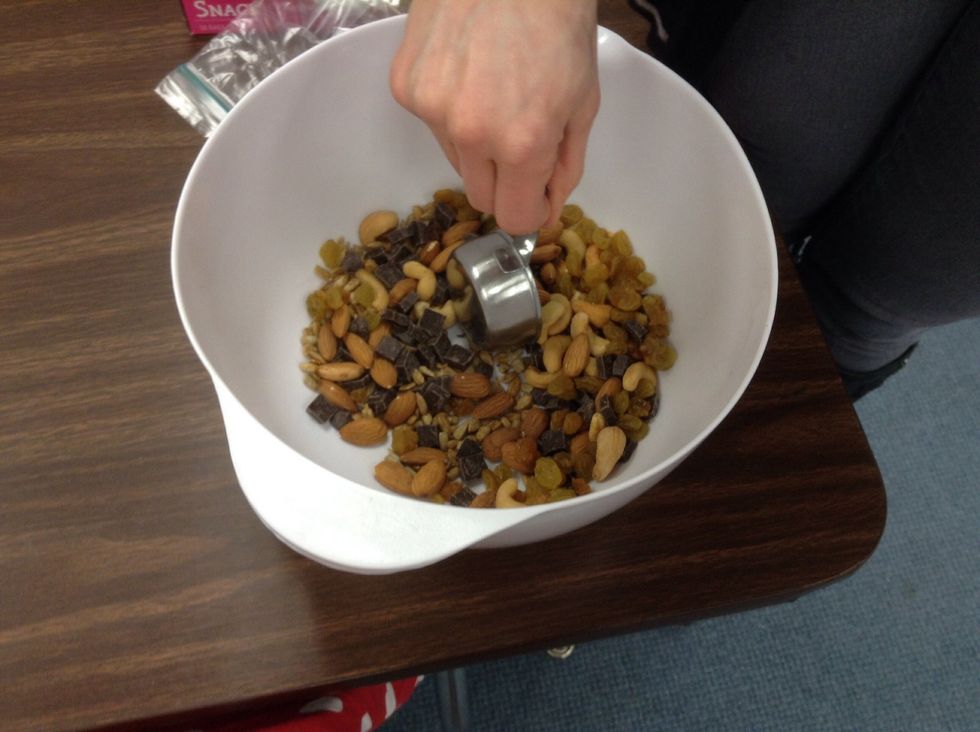 Then, mix the trail mix with the measuring cup.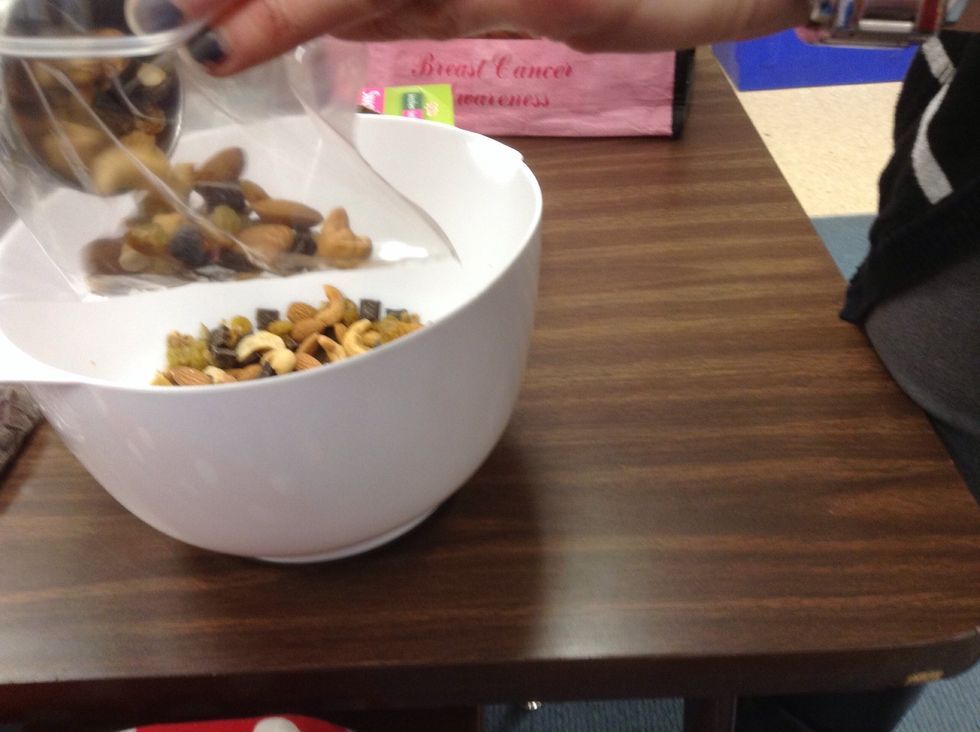 Then, put the trail mix in the bag.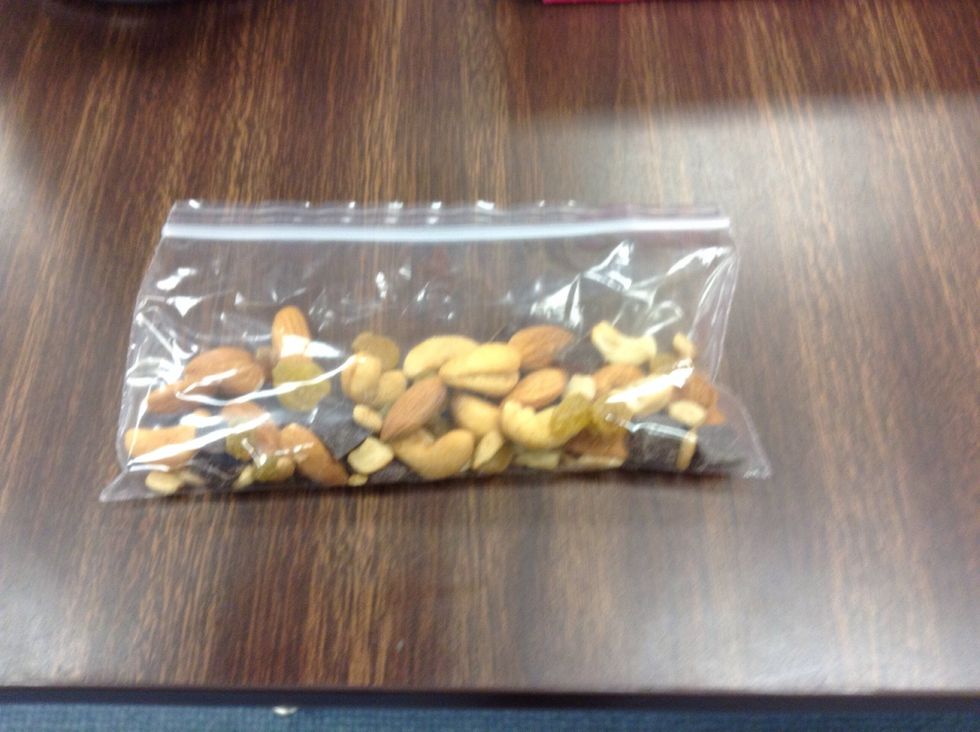 Last, eat and enjoy the yummy trail mix!!
Dark chocolate chunks
Almonds
Golden raisins
Sunflower seeds
Cashews
Bowl
Measuring cup
Baggies