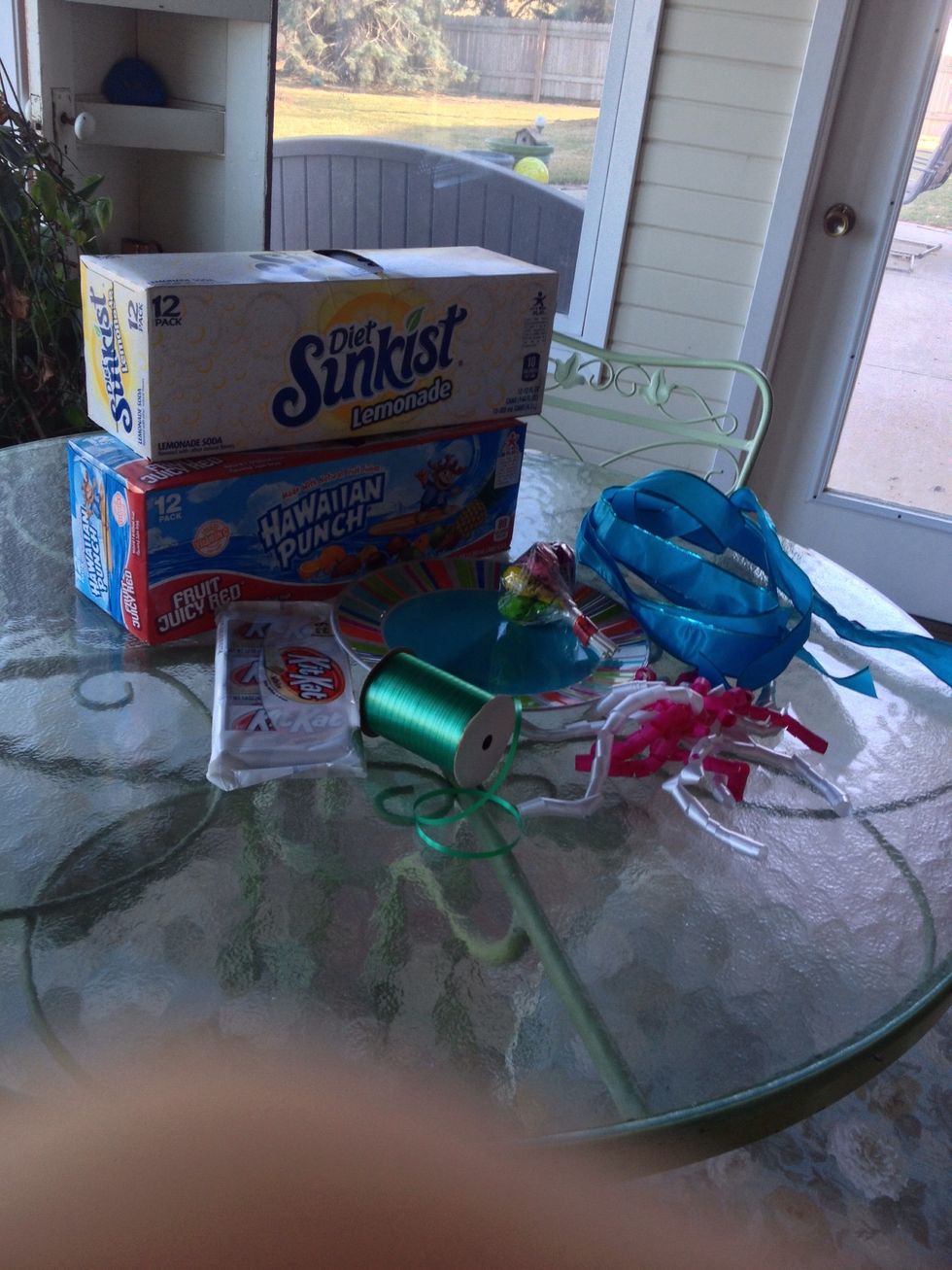 Gather your ingredients; eight pop or juice cans, a dinner plate, two ribbons, a piece of duct tape, a rubber band, candy bars, and a bow (optional)
On the plate put seven cans, make sure there is one can in the middle.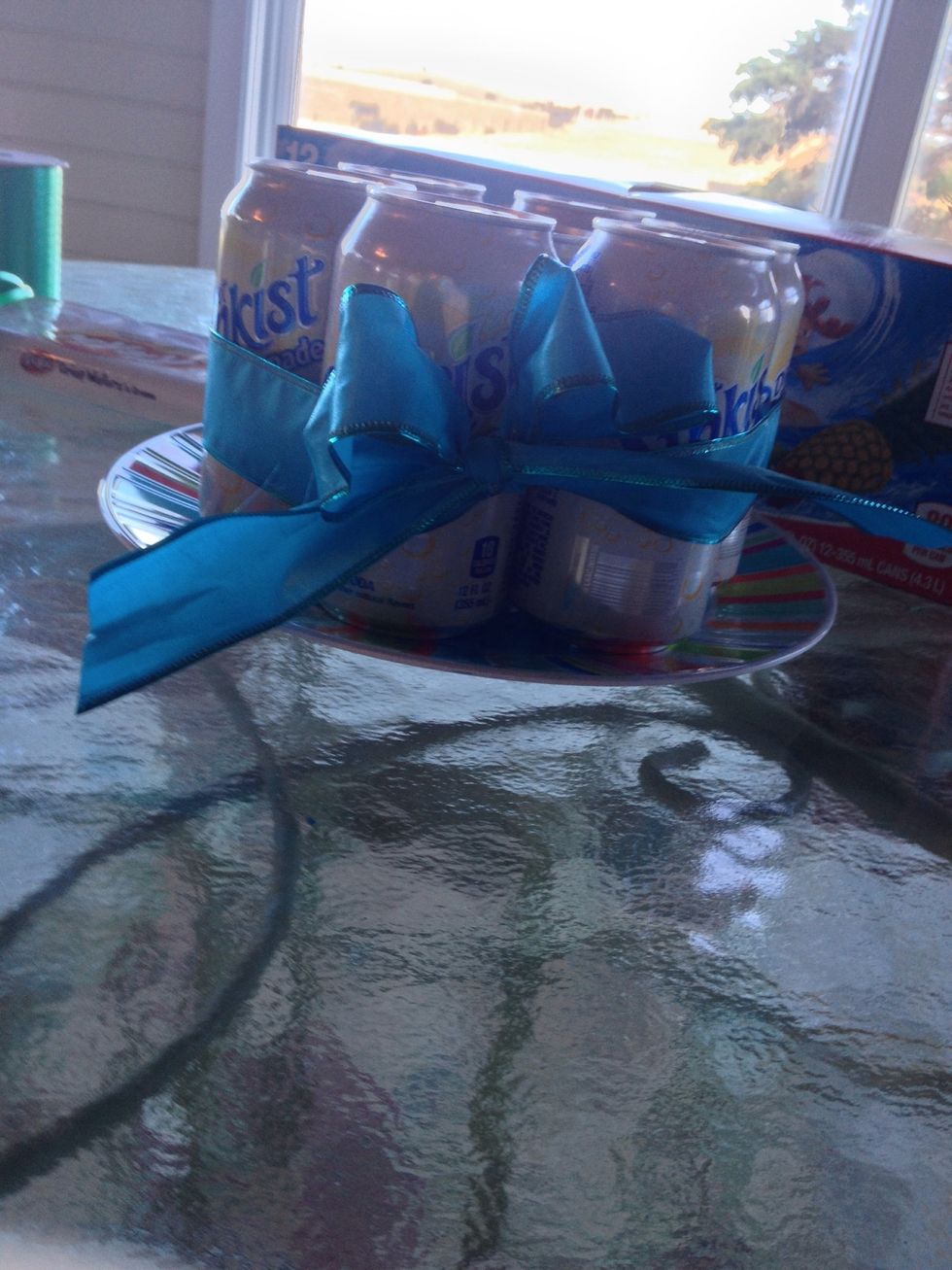 Tie a ribbon around the cans to make sure it is secure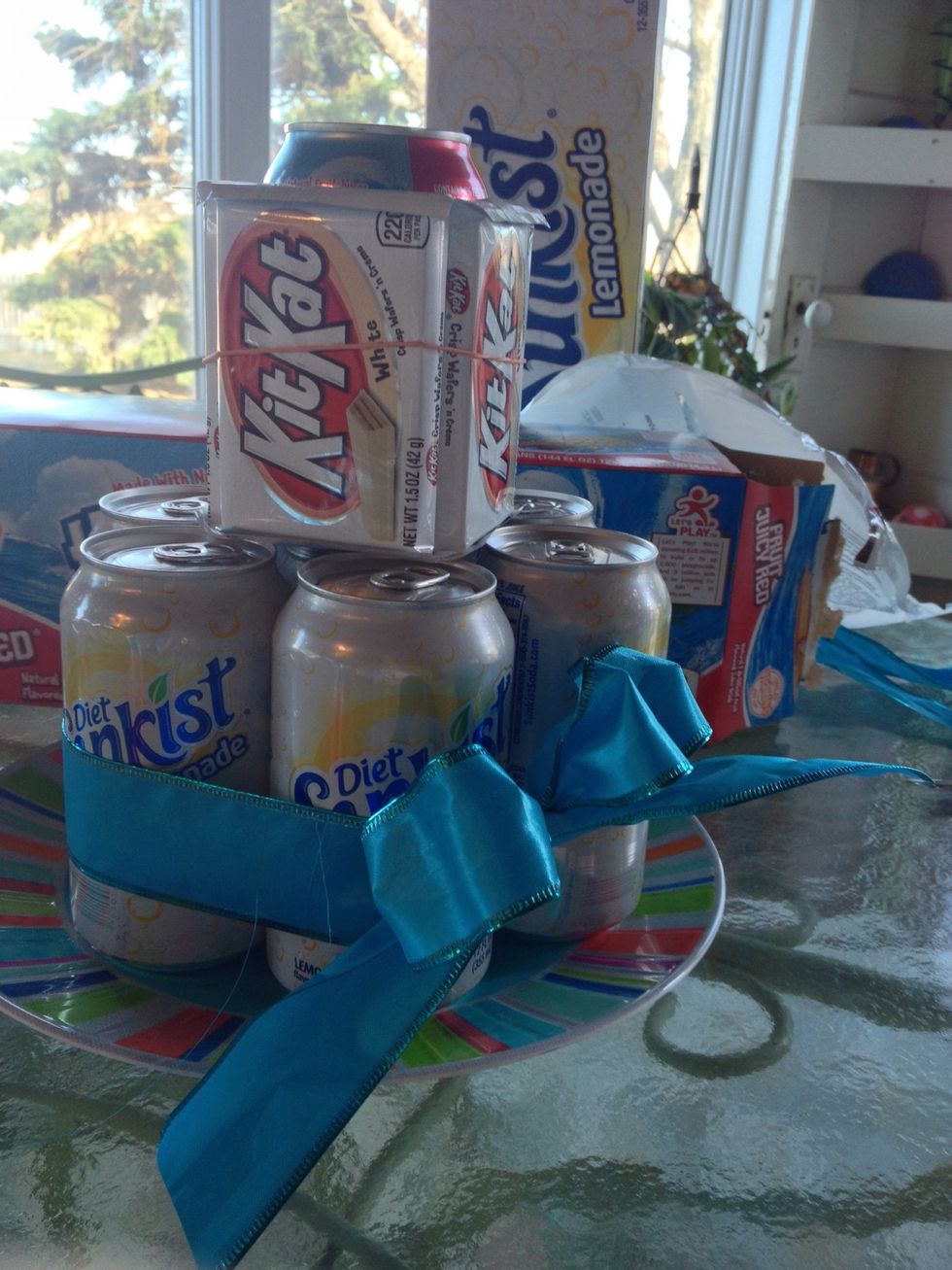 Next with the candy bars put them around the last can and with the rubber band wrap it around the candy bars to hold it together then put the can on top of the middle can.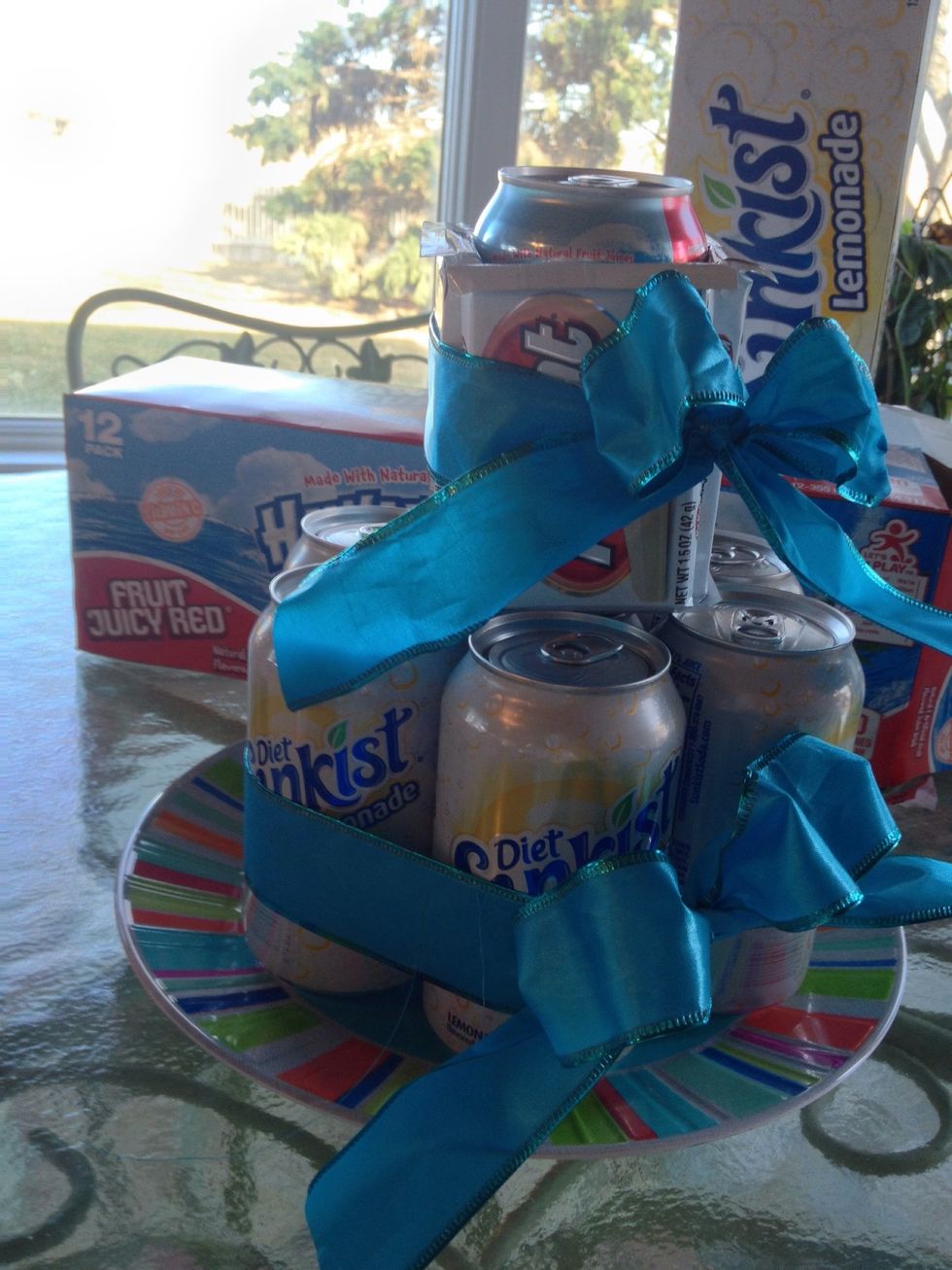 Wrap the last ribbon around the candy bars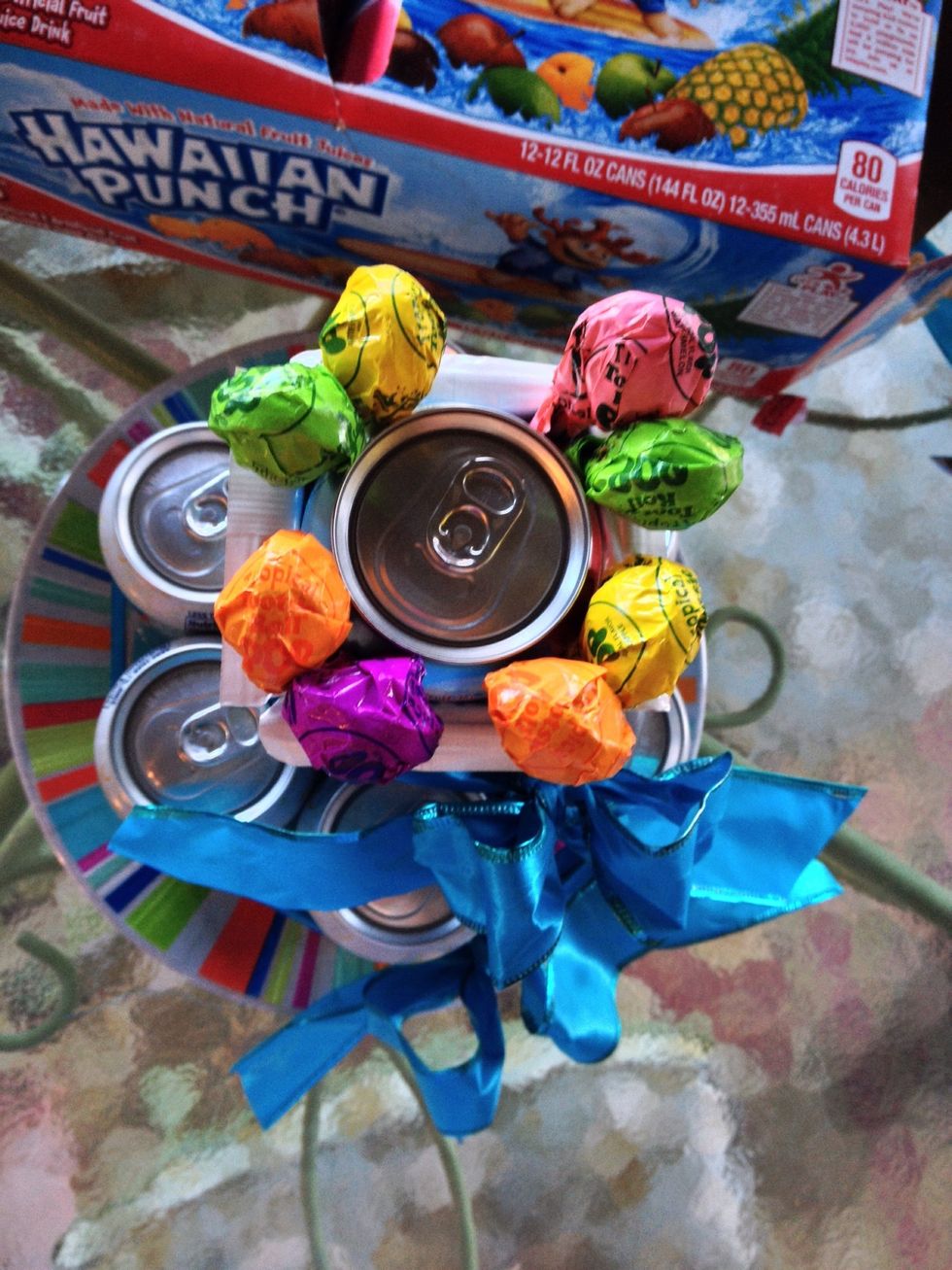 Stick the lollipops in the holes the candy bars made, put two in each hole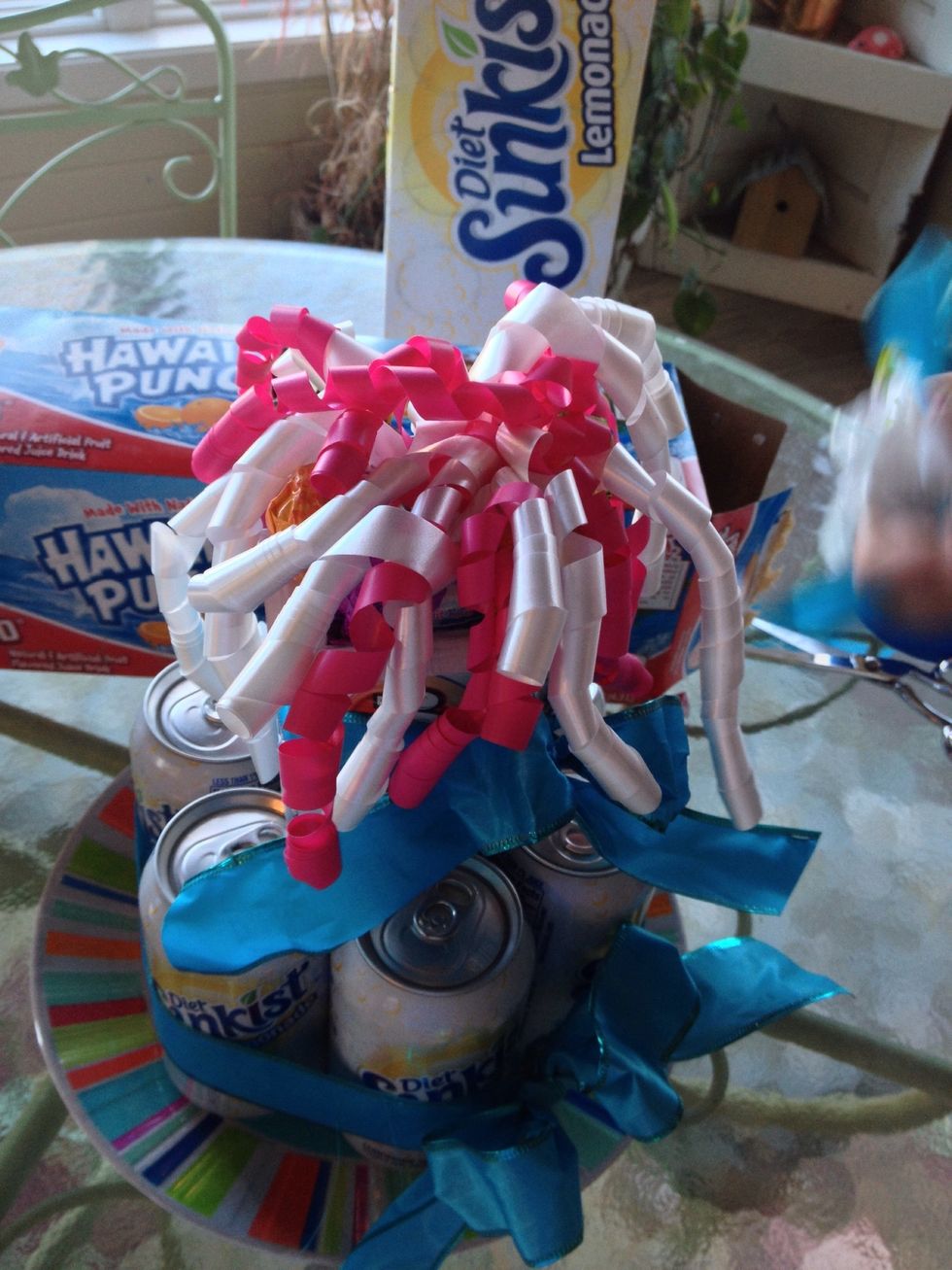 Loup one string of the bow to the pop tab to keep it locked on. This step is optional depending if you use a bow.
Enjoy or give this pop cake! It makes a great gift if you have no idea of a gift. This gift can be changed and done for a boy with beef jerky and pop.
The creator of this guide has not included ingredients