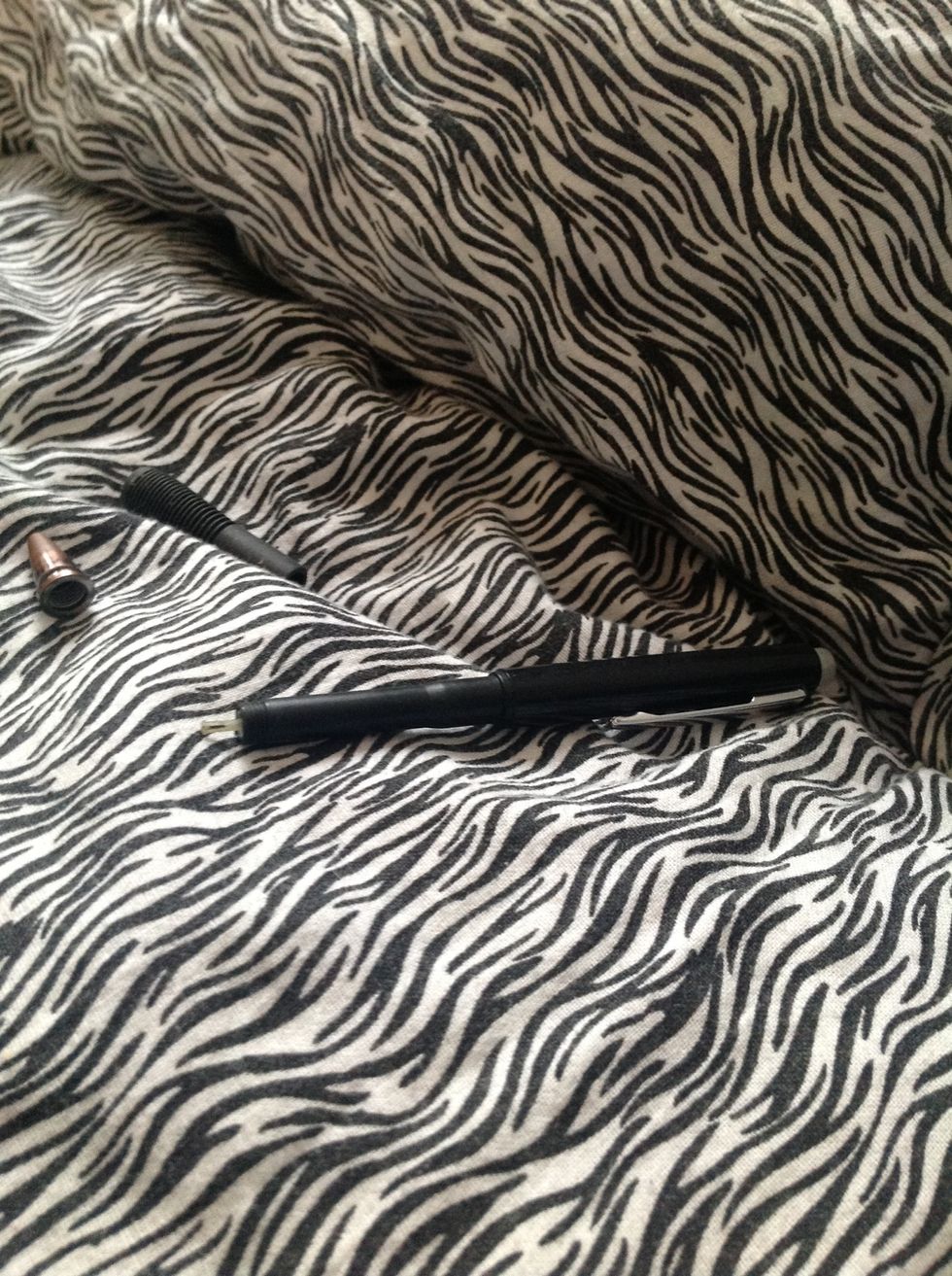 Take your pencil, and pull Down the decorations.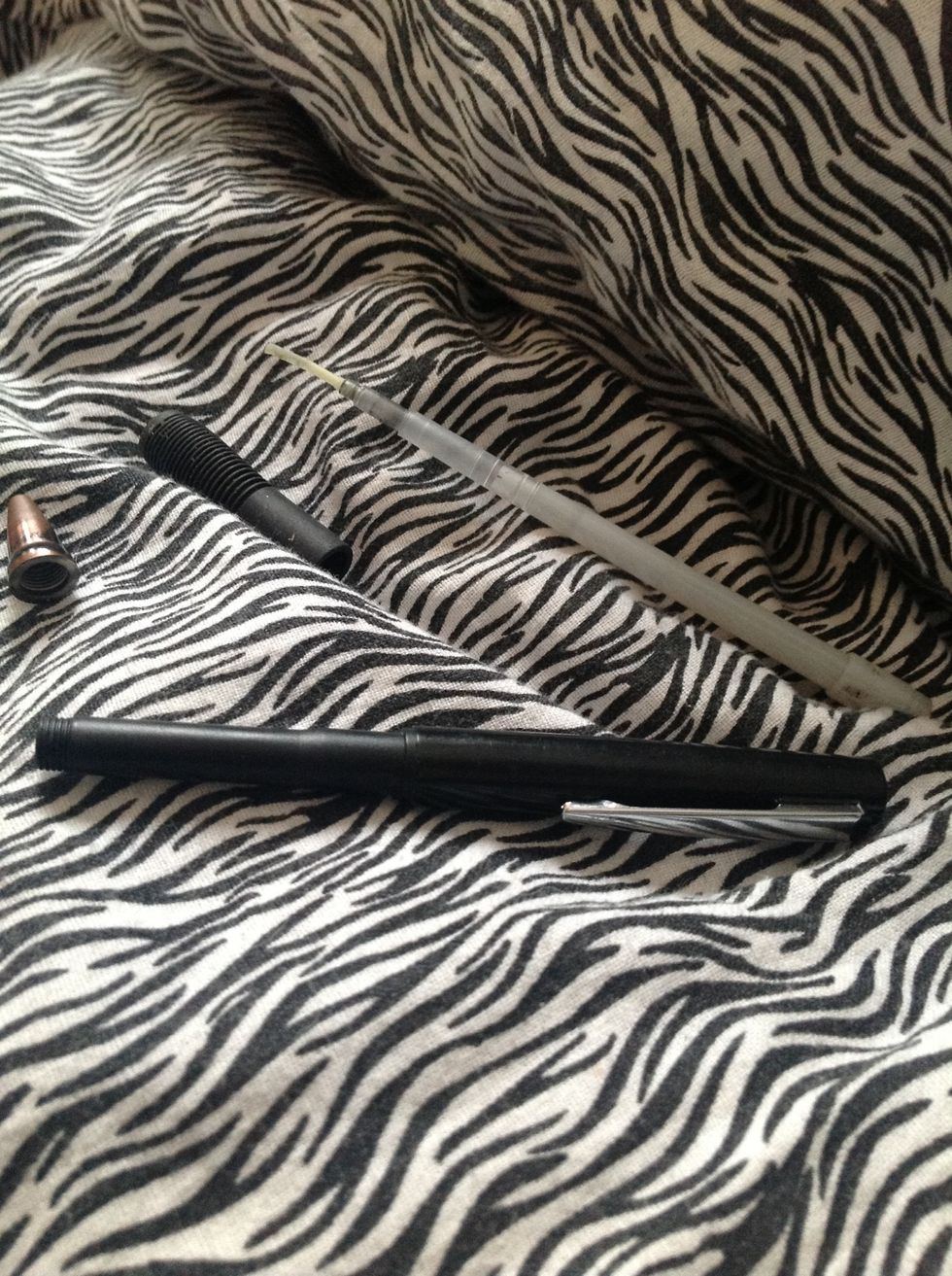 Take out the inc/lead.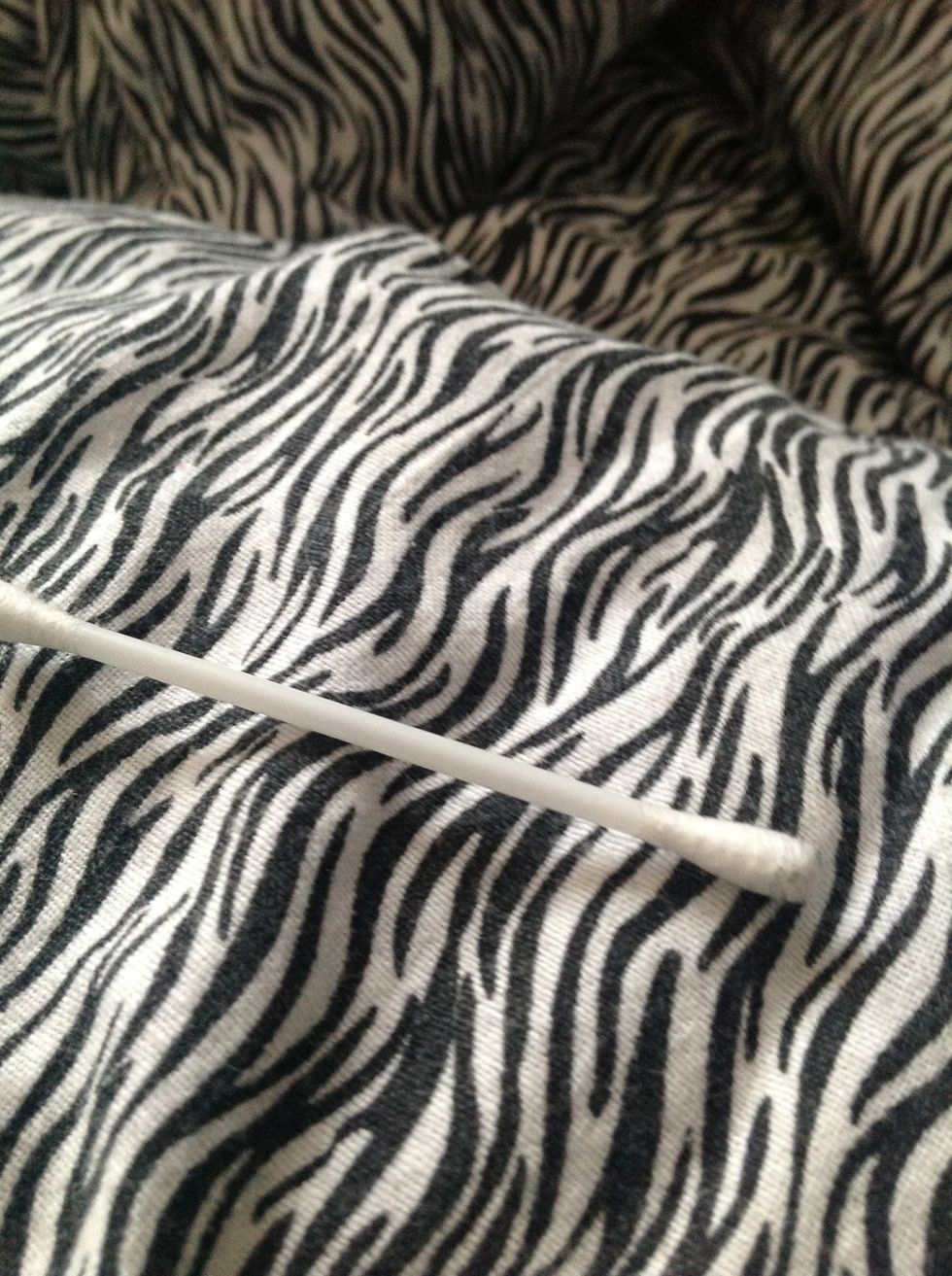 Take the swap and....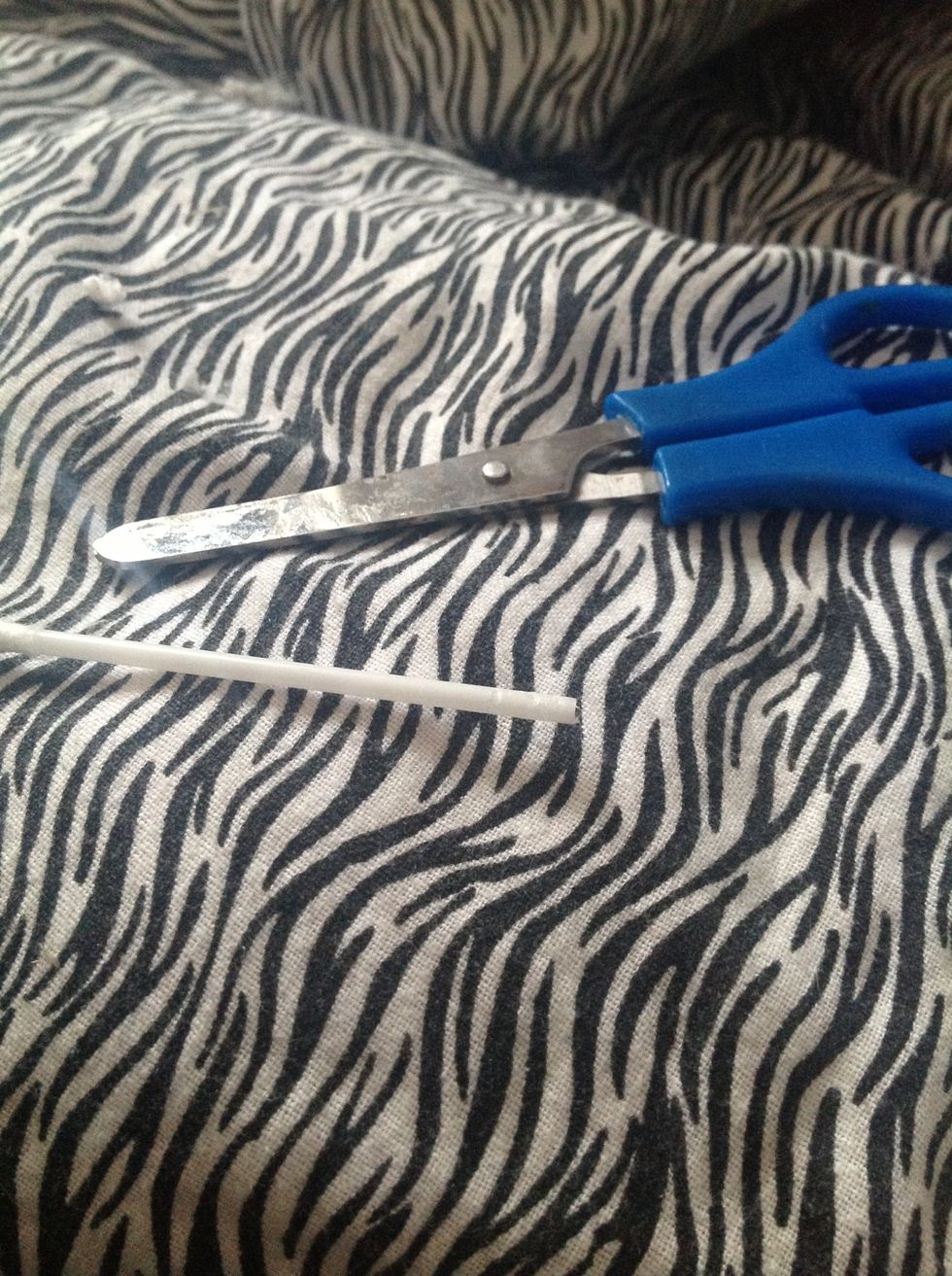 Pill off the wadding in one of the ends with a pair of scissors.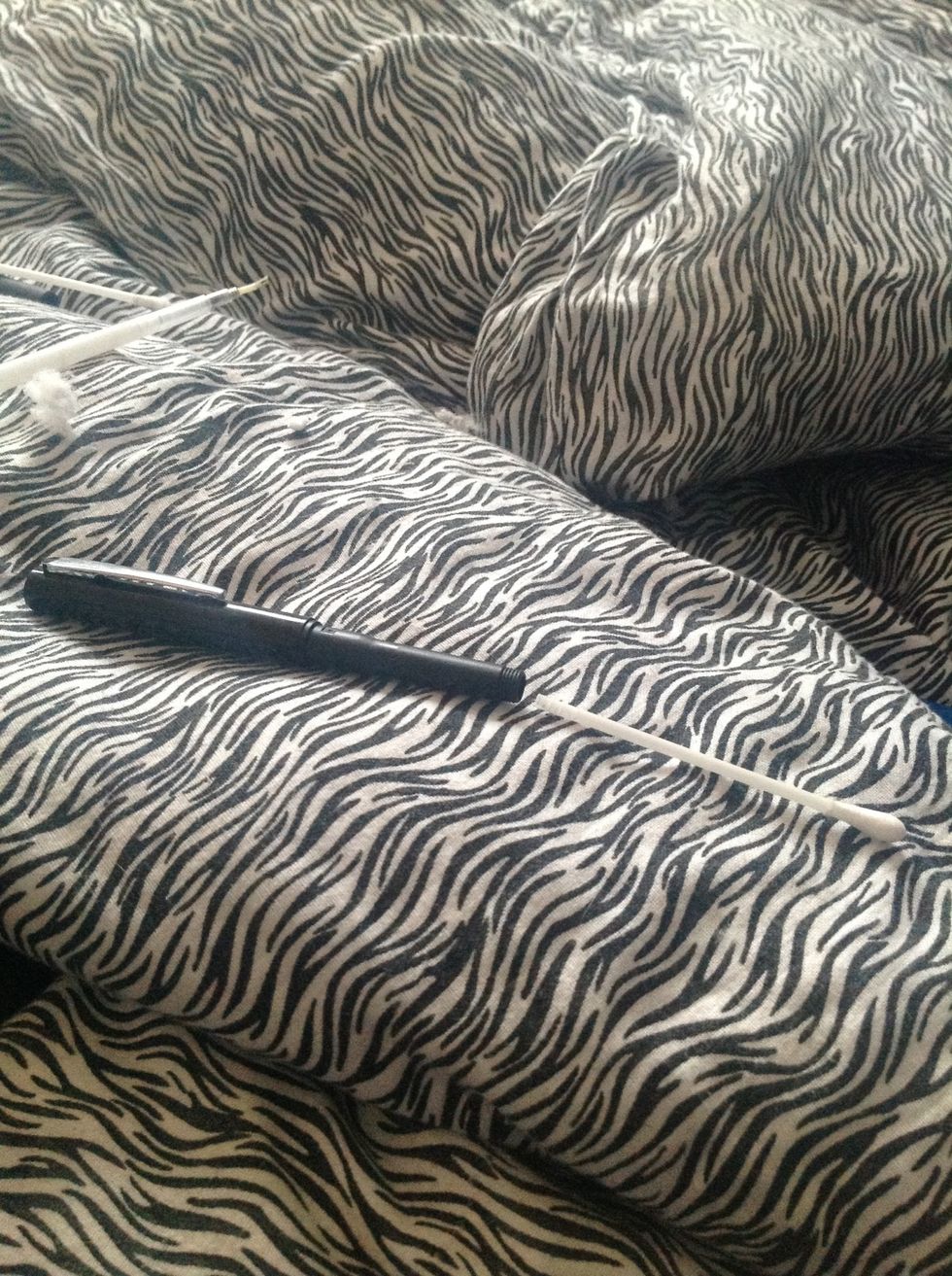 Put in your pencil, the end without wadding.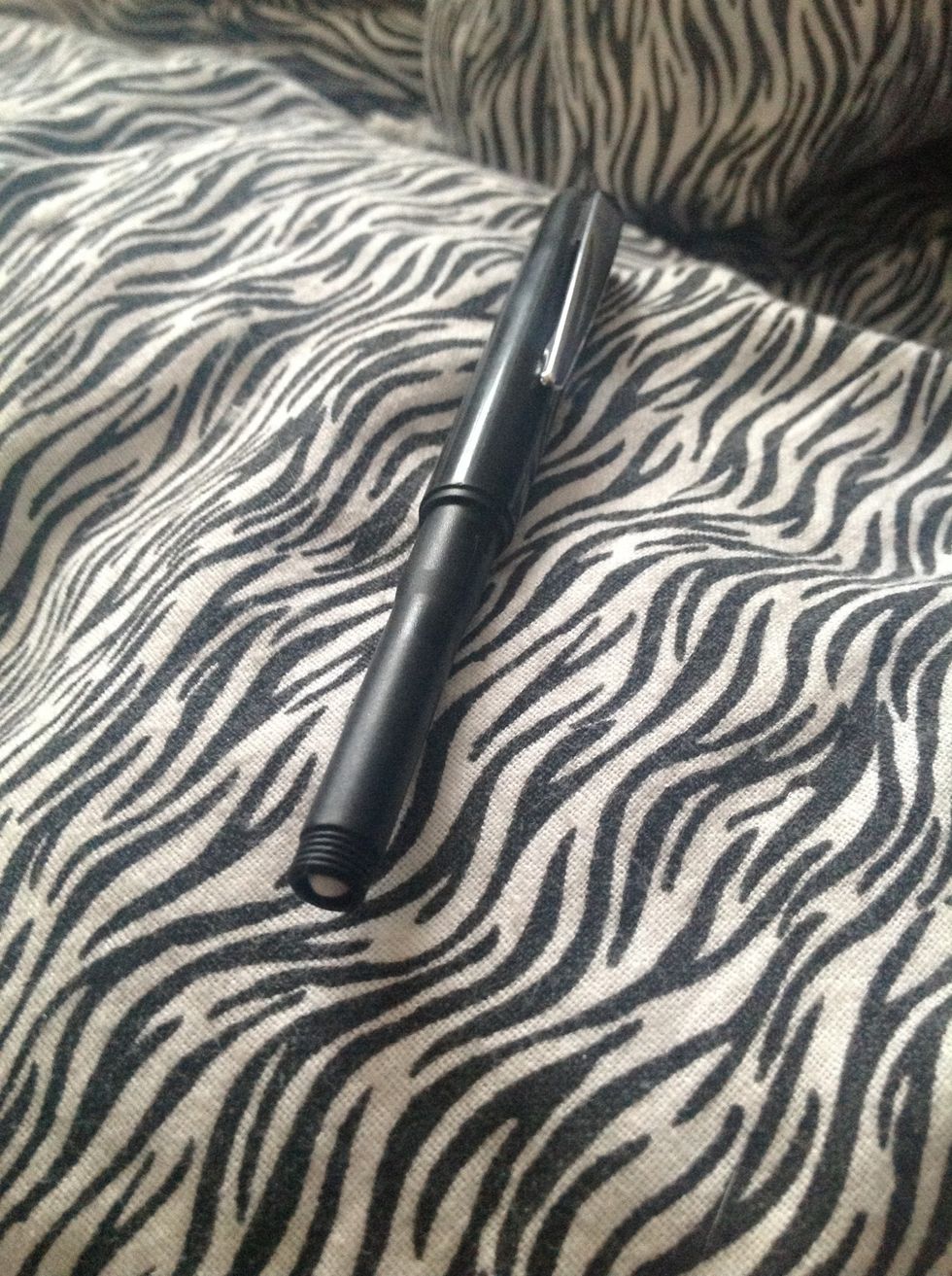 Don't put it too long in.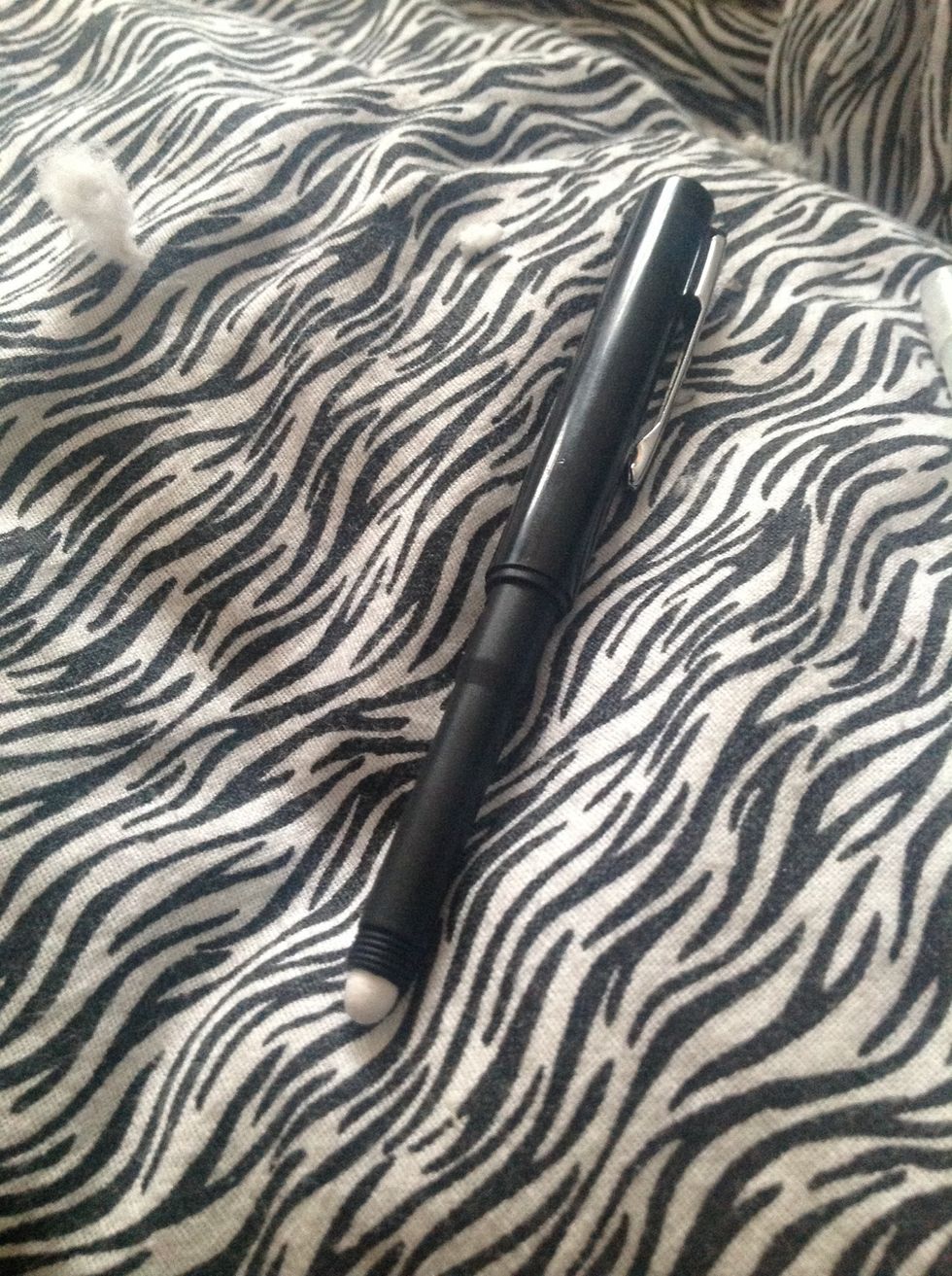 This is perfect 👌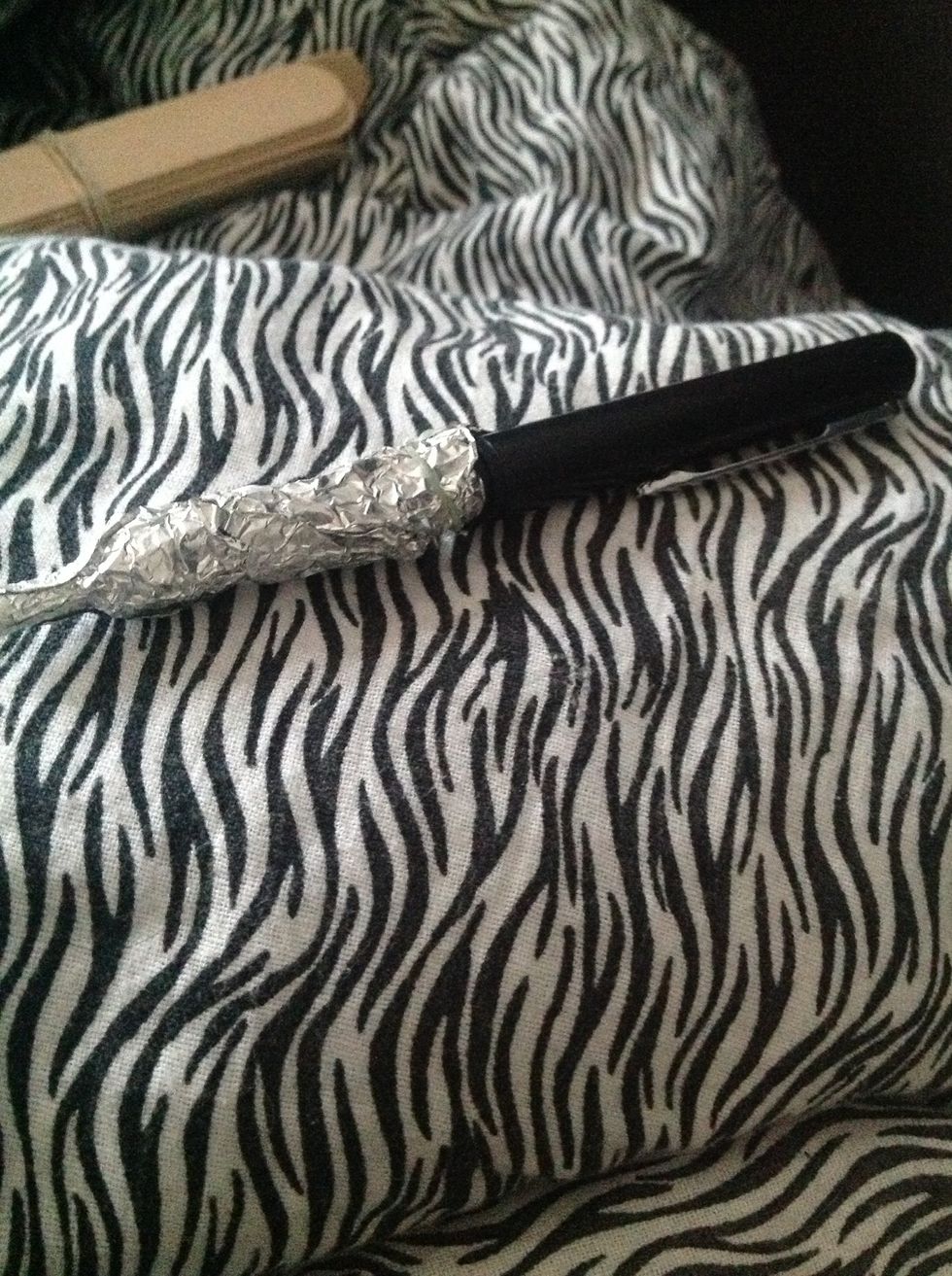 Put on some silver paper and an elastic. Make sure that the silver papers touching the swap.
The following things is just to make it prettier...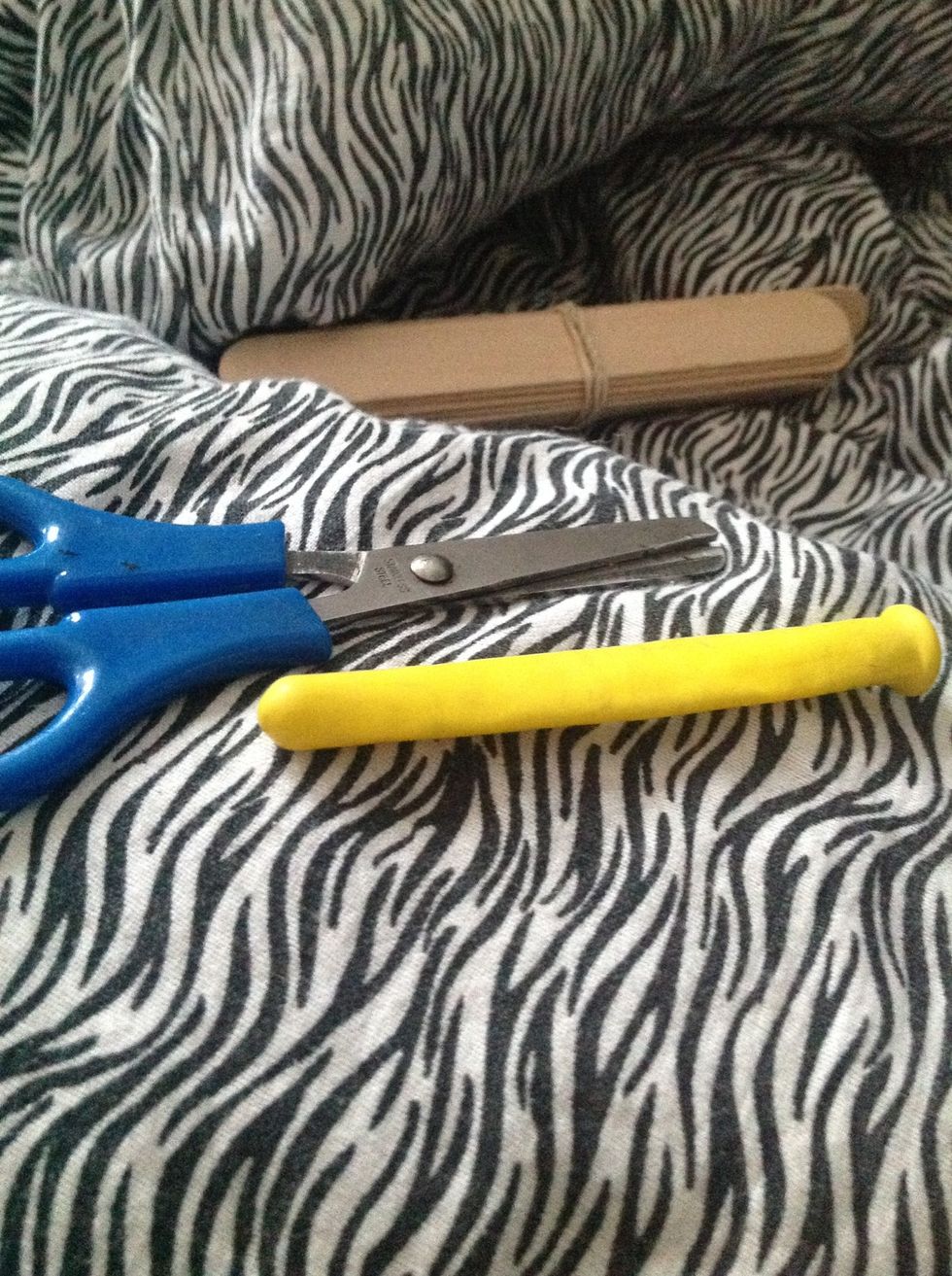 Take a pair of scissors and a long ballon.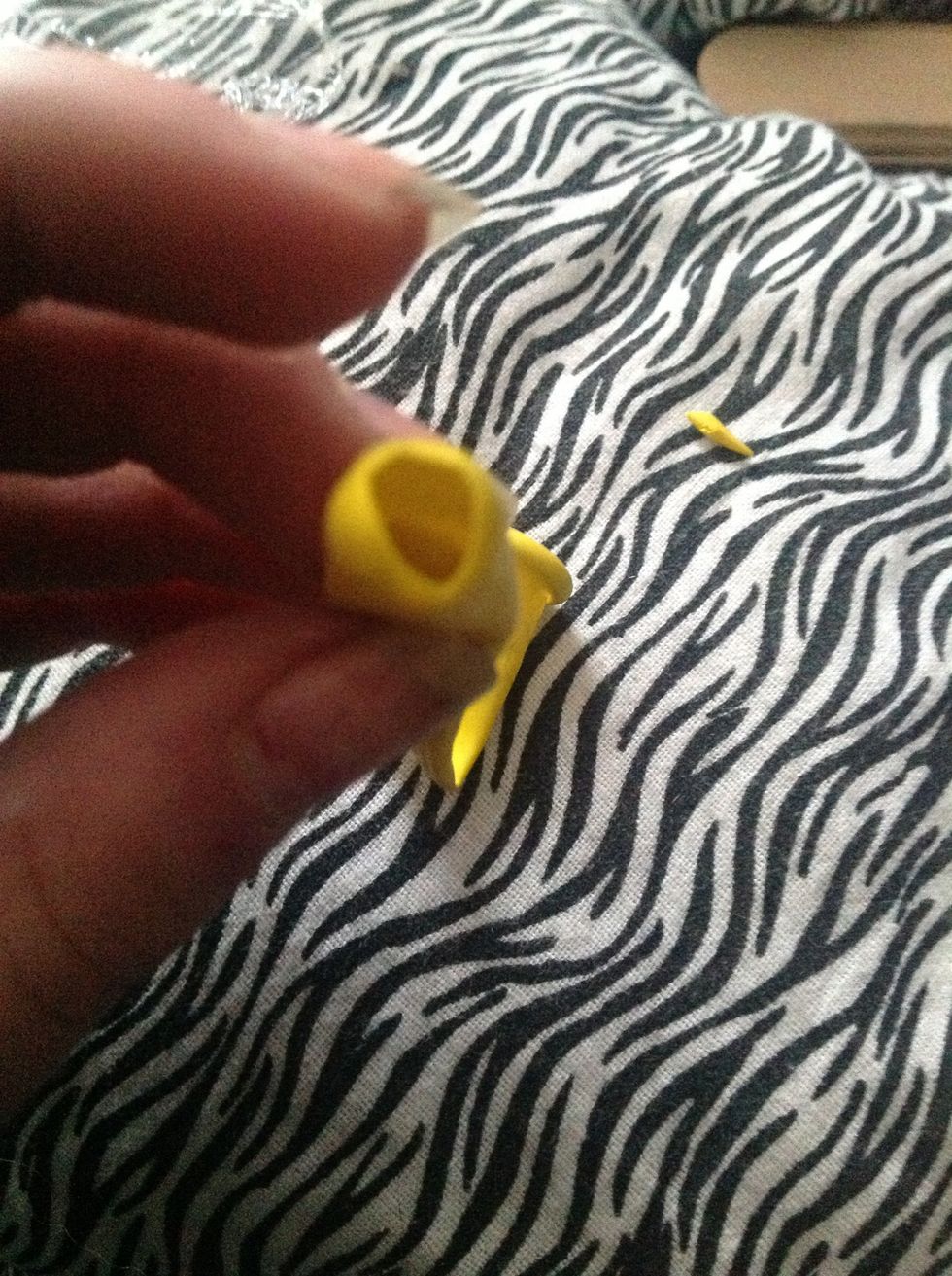 Cut of the top of the ballon.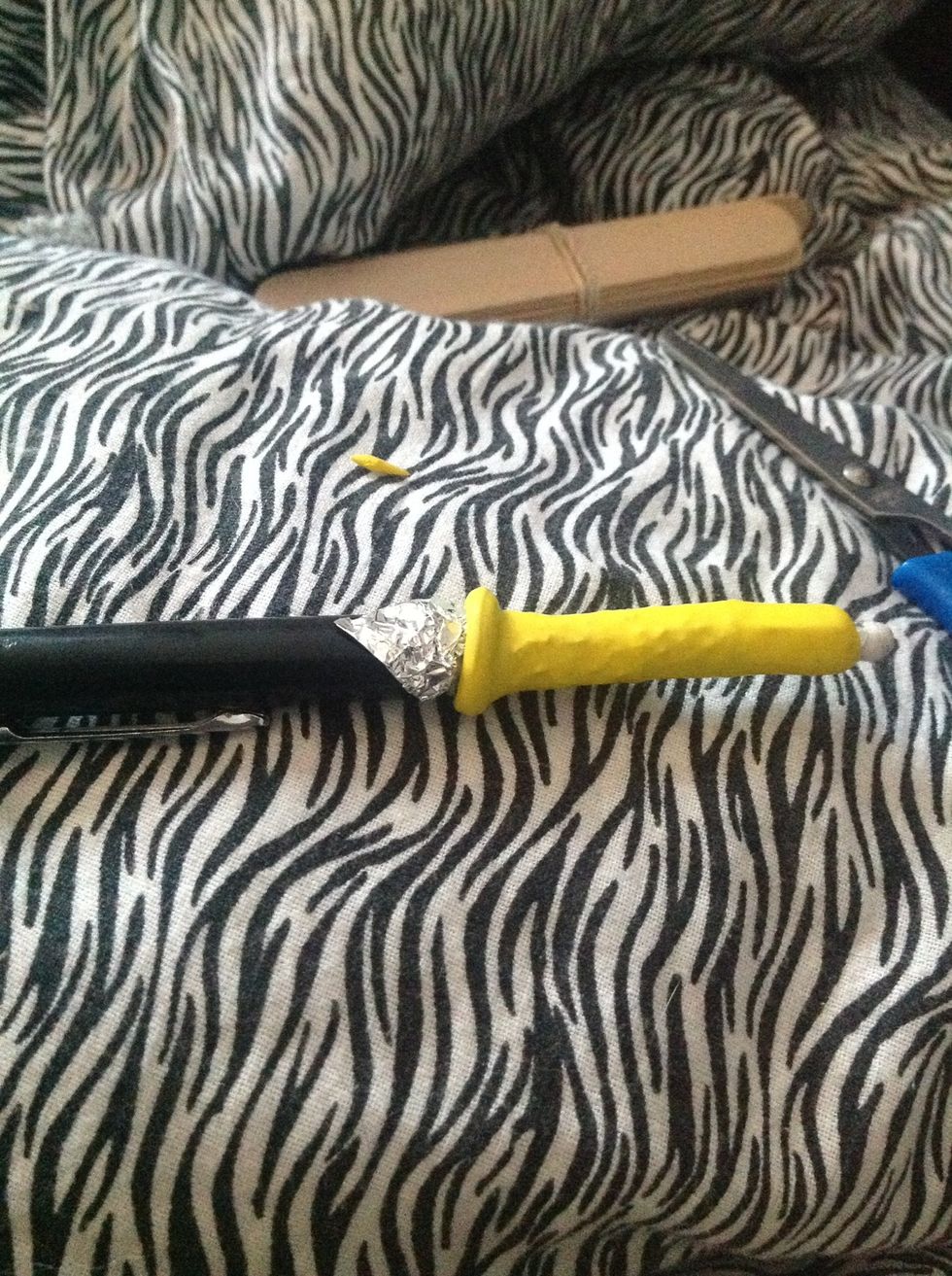 Put on the ballon like that, so you still are touching the silver paper 🎀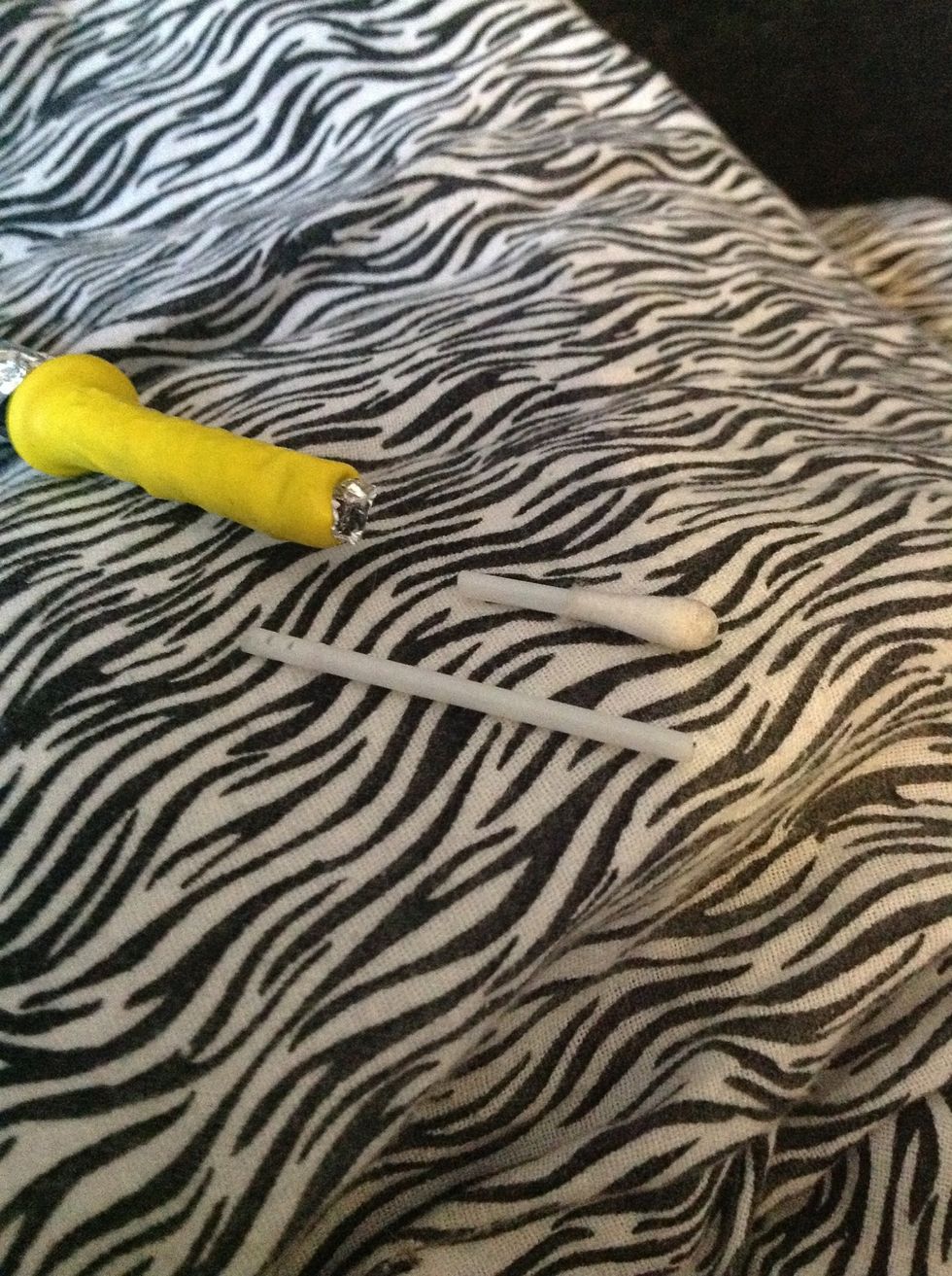 Take out the swap and cut it over so there is only.....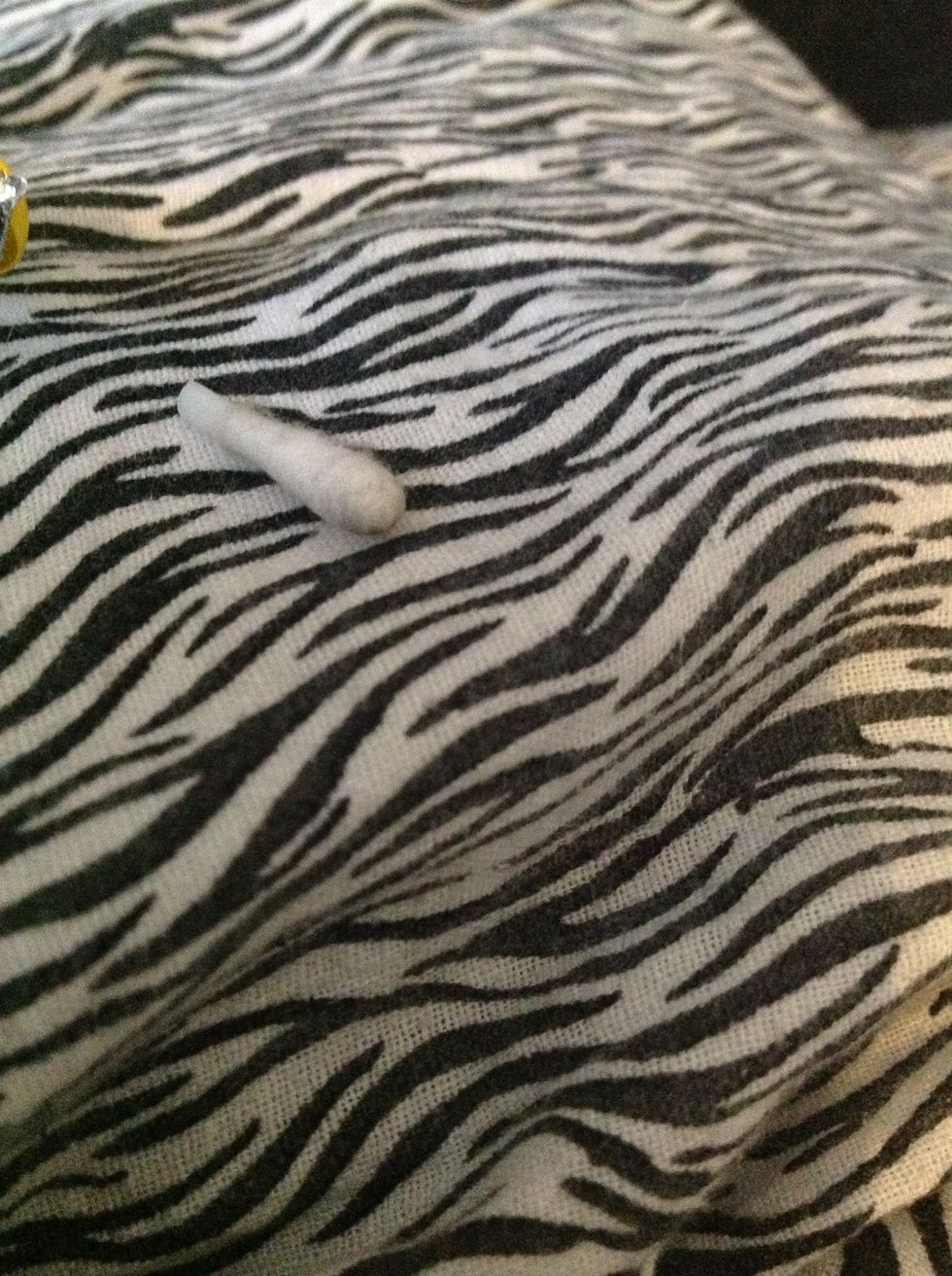 this little tap ☝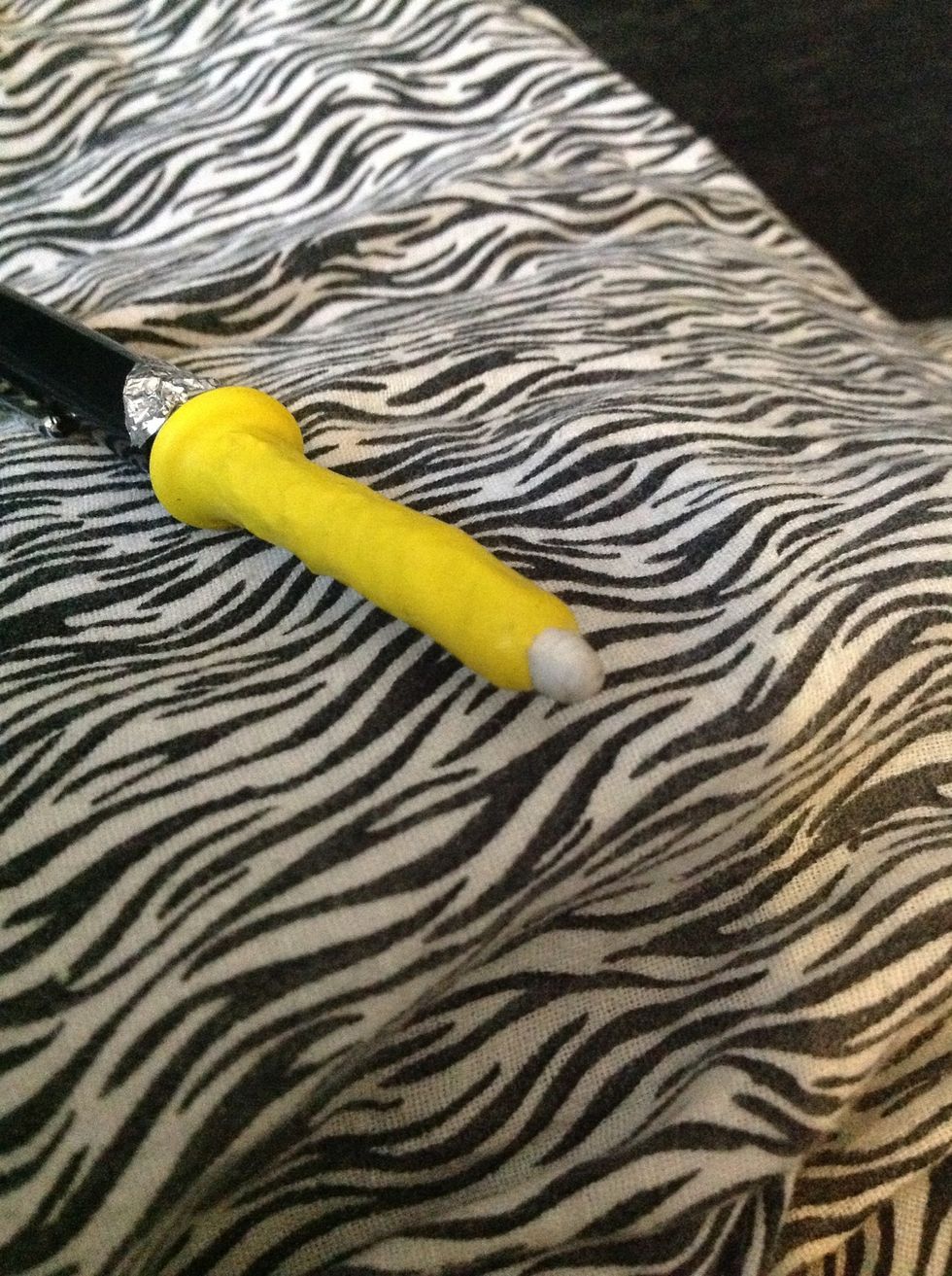 Put it in again.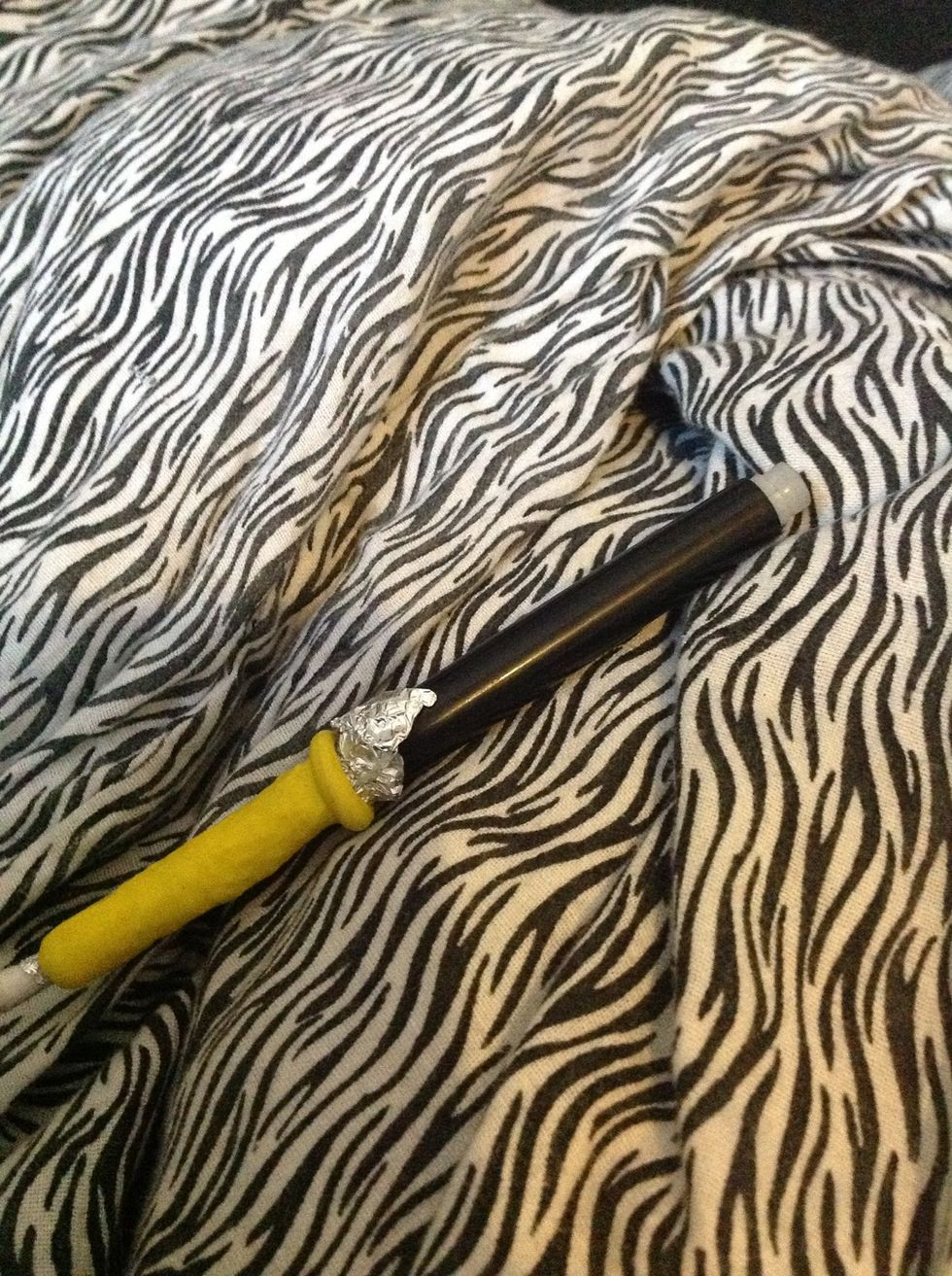 Put the empty ink thing in.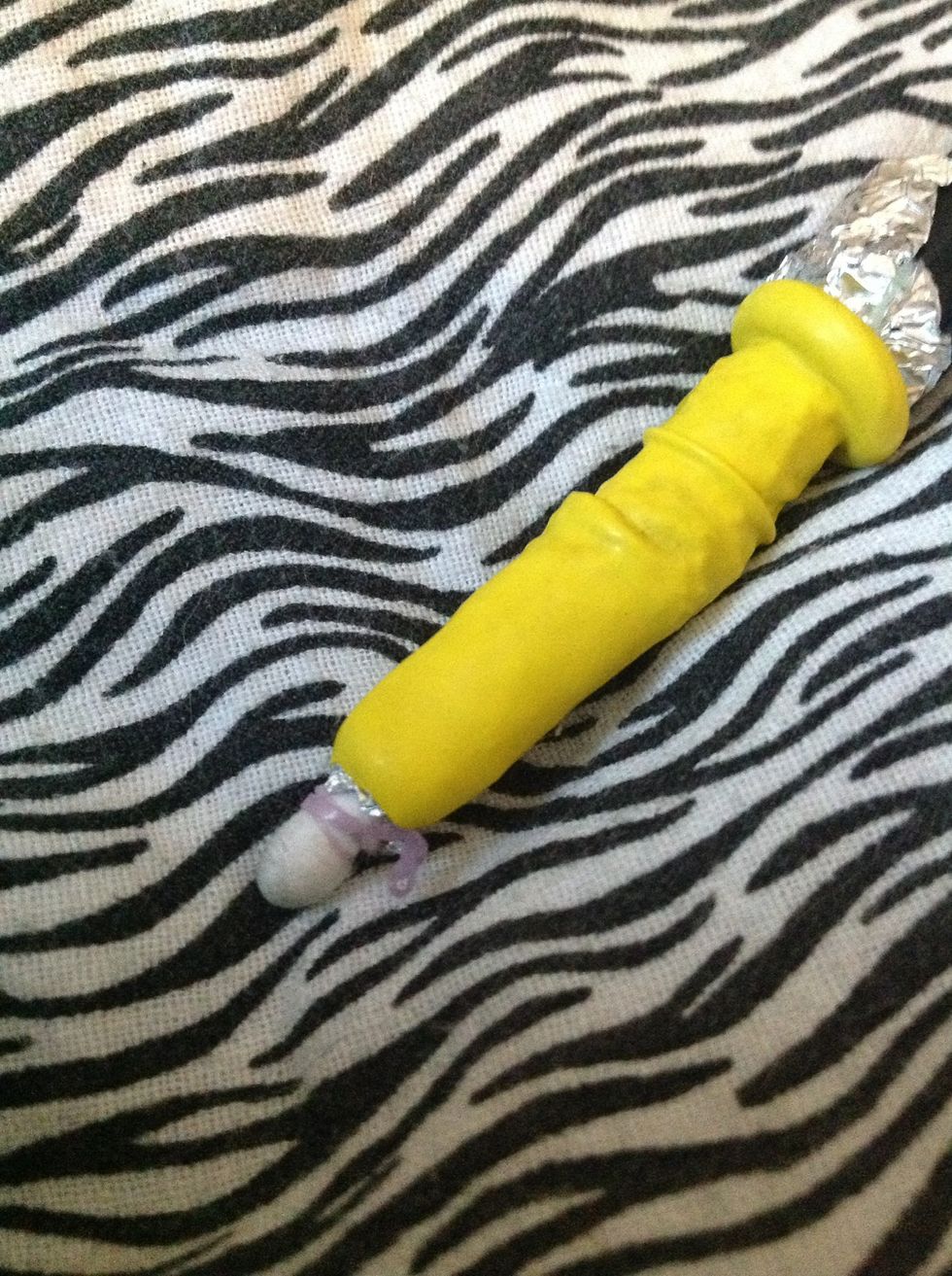 Put on a elastic so the swap doesn't fall out.
Put in some water. Not too much (only so it will become damp)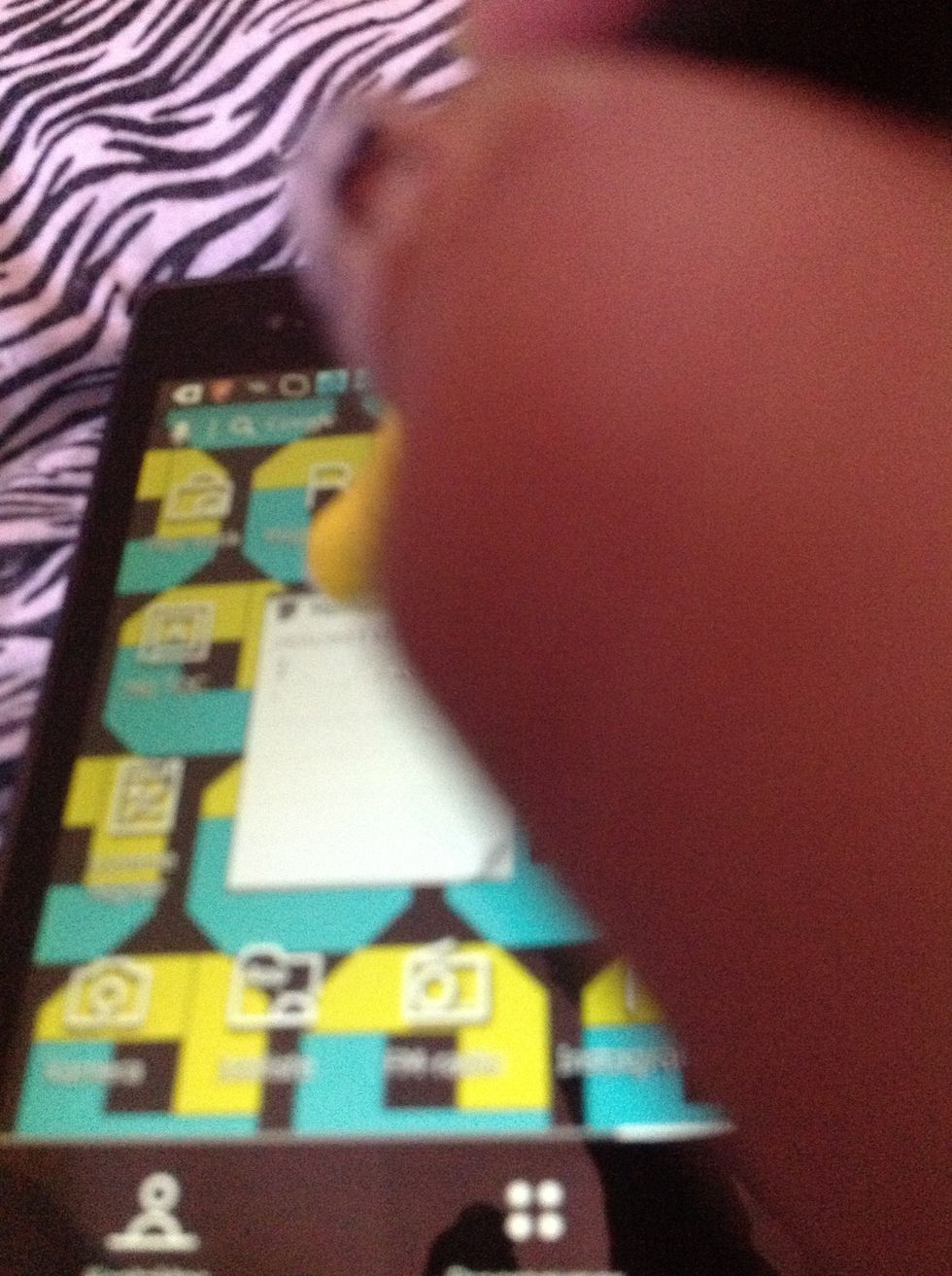 Now use it. But make sure that you are always touching the silver paper (and the swap is to)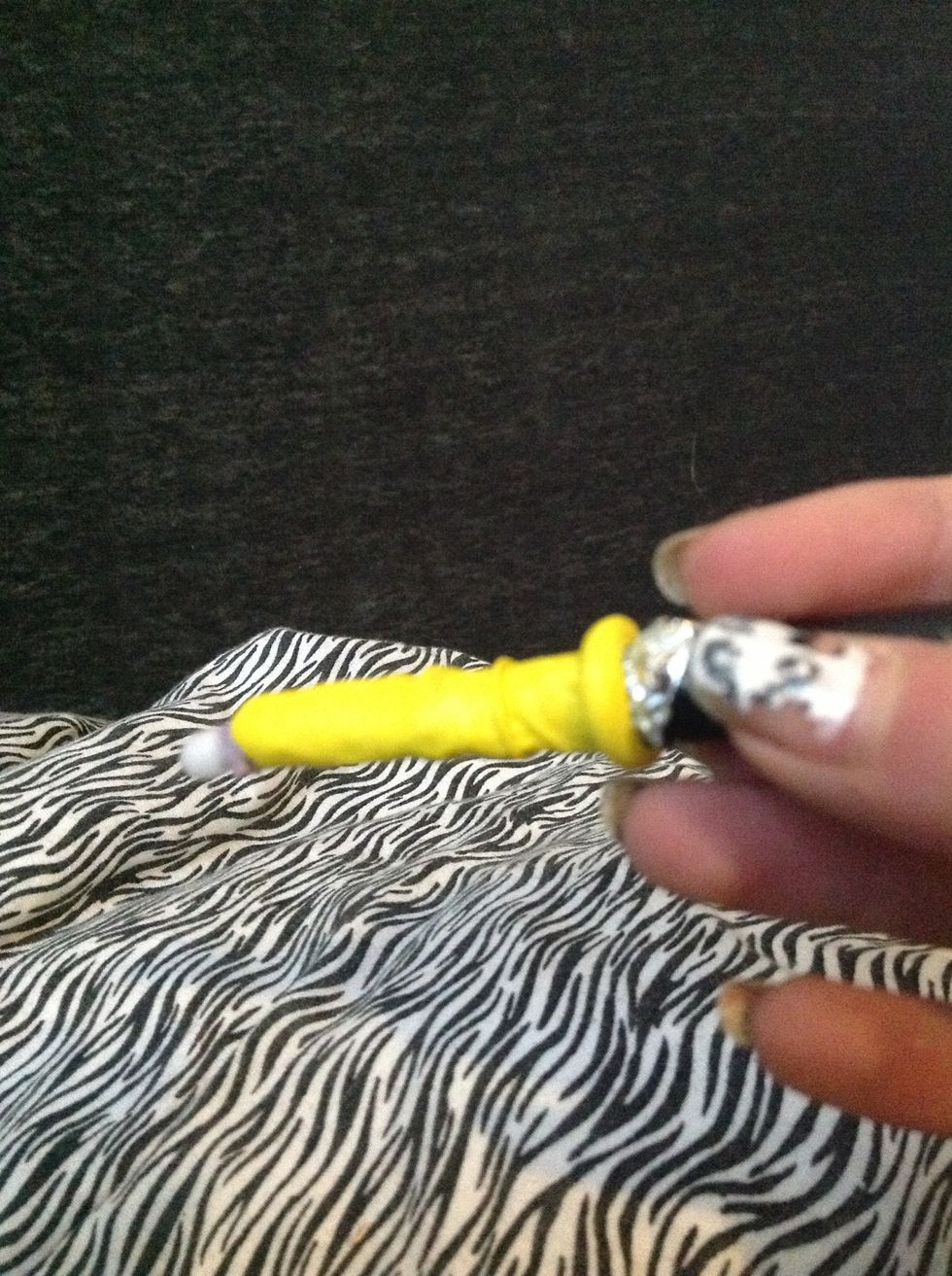 If it stops working, just put in some more water... Hope you like
Silver paper
1.0 Long ballon
1.0 Pencil
Water
2.0 Elastics
1.0 Pair of scissors
1.0 Swap