How to make a tote bag out of a t-shirt! no sewing!
Make a Tote Bag Out of a T-Shirt! No Sewing!
15
Lay your t-shirt flat out.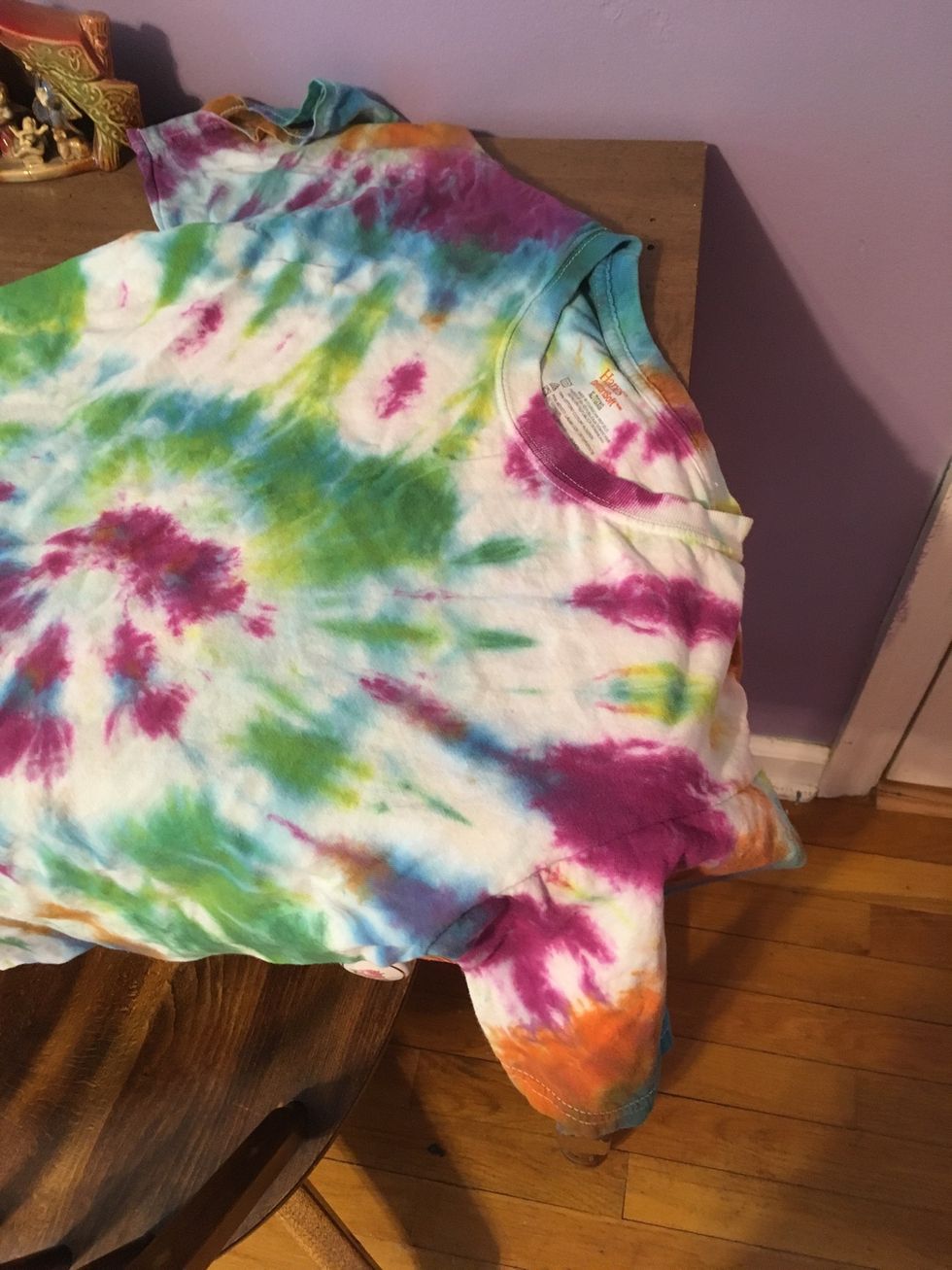 Cut the sleeves off.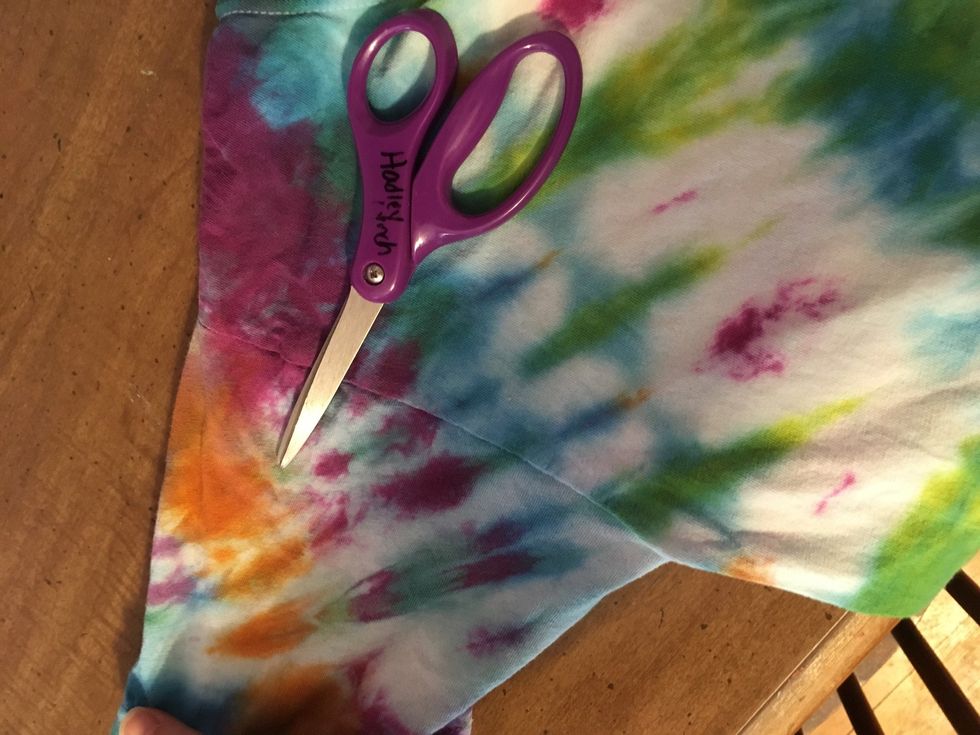 It should look like this: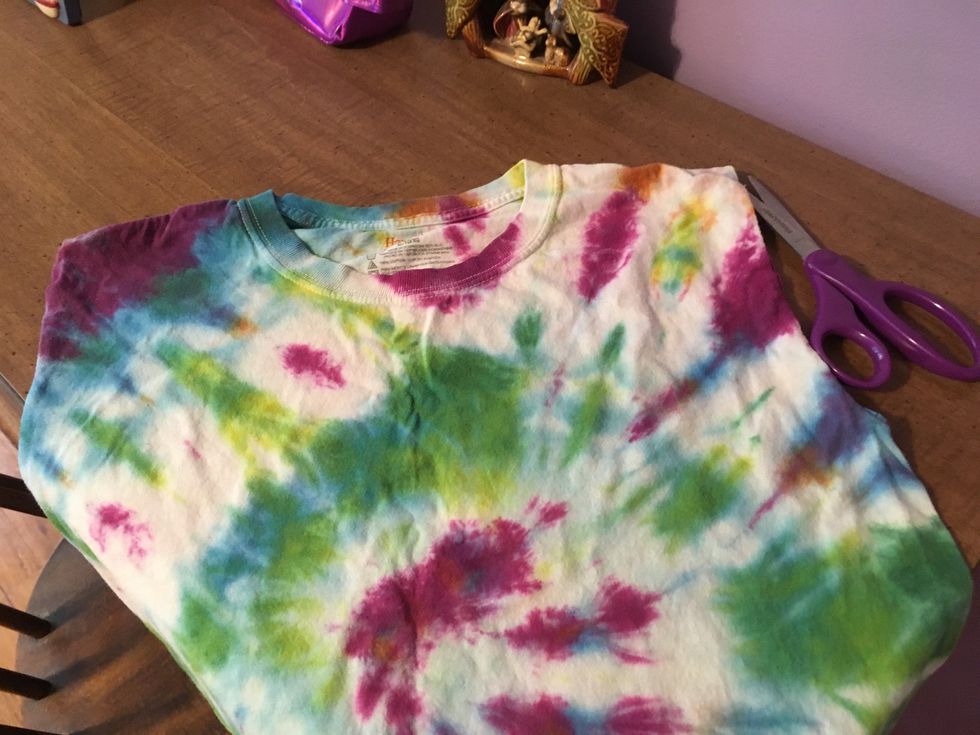 Cut the neckline out. Cut out as much as you prefer.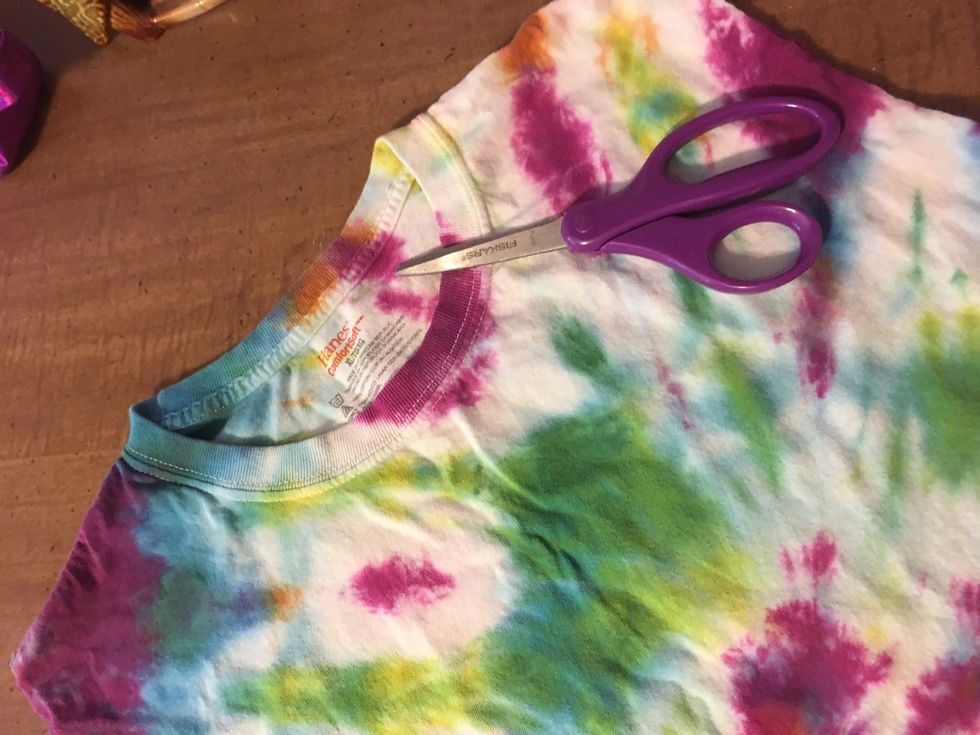 It should look like this: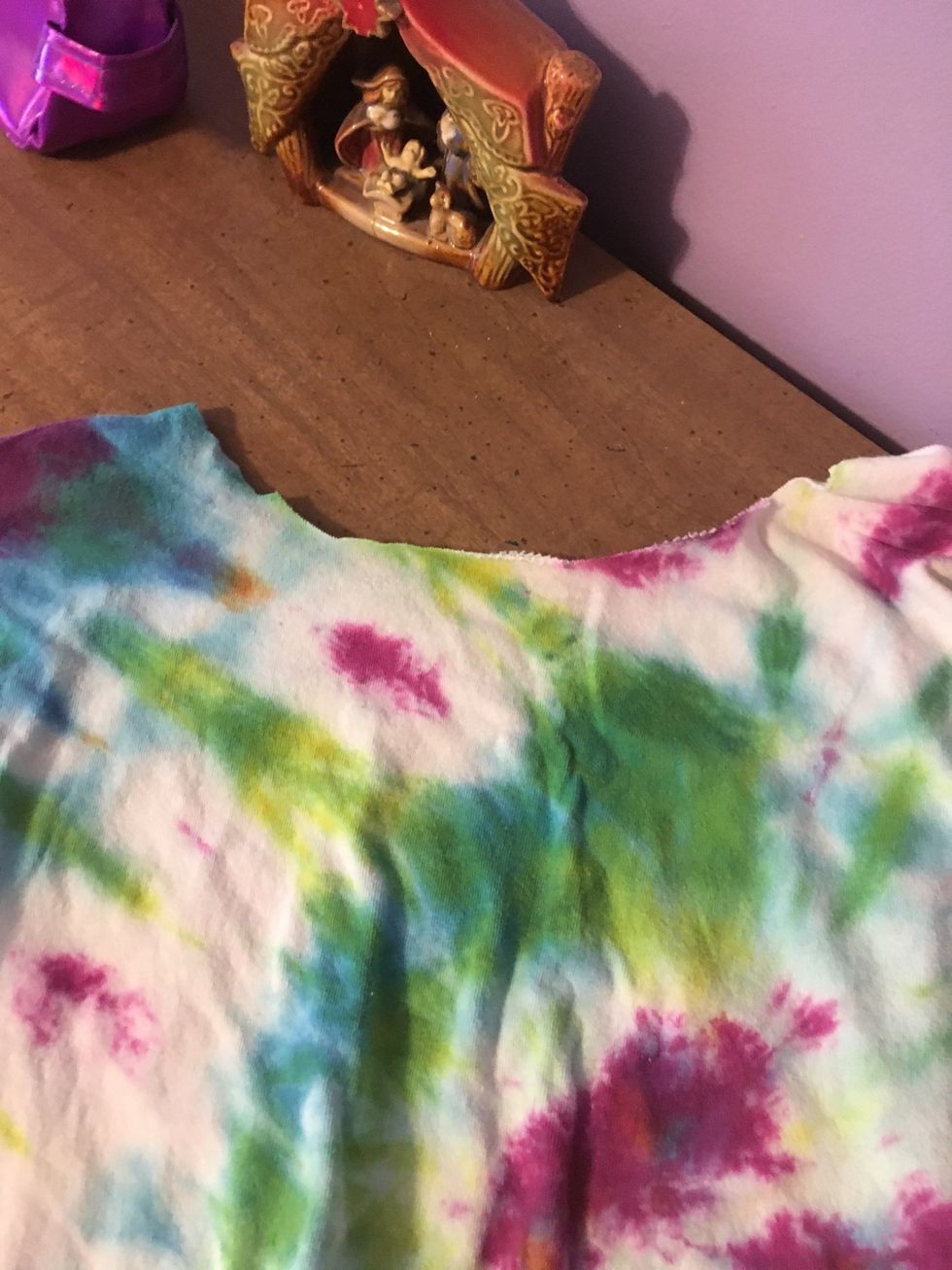 Turn the shirt inside out.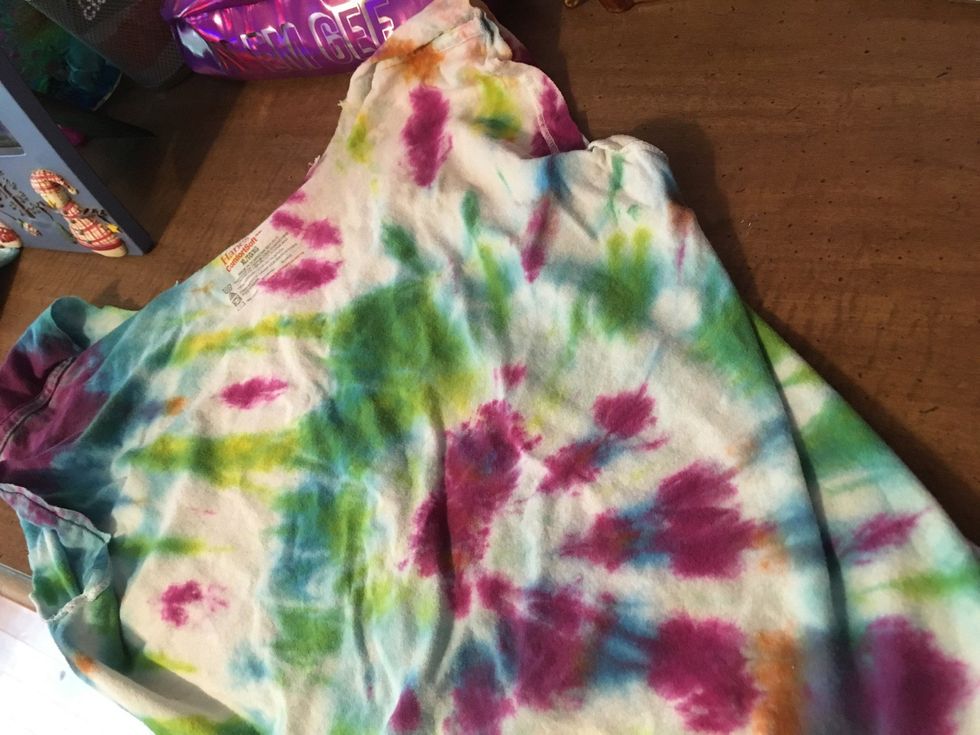 Cut slits on the right and left side at the bottom. This will determine how much room is in your bag.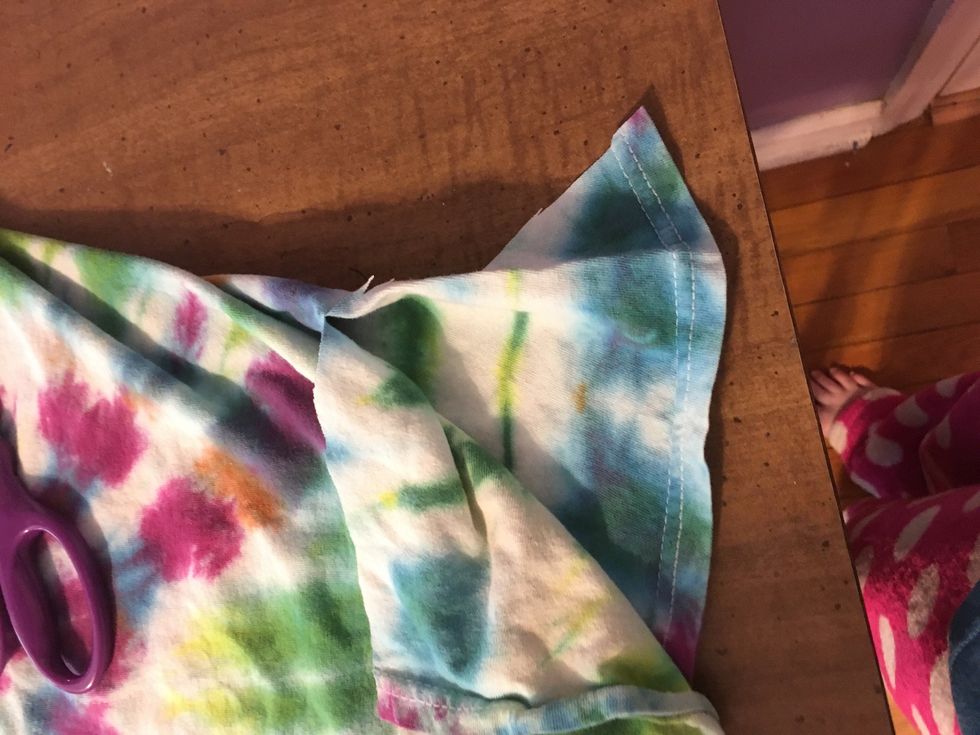 Cut slits at the bottom just like the first 2 you made.
Tie random slits together in tight knots.
All the slits are tied together.
It's finished! Make sure to turn your bag back to the right side! Optional: add glitter, stickers, or patches to your tote bag to decorate.
An old t-shirt
Scissors
Glitter, stickers, or patches (optional)