Make a simple no-sew tote bag for your shopping from an old T-shirt. All you need are scissors and a T-shirt!
177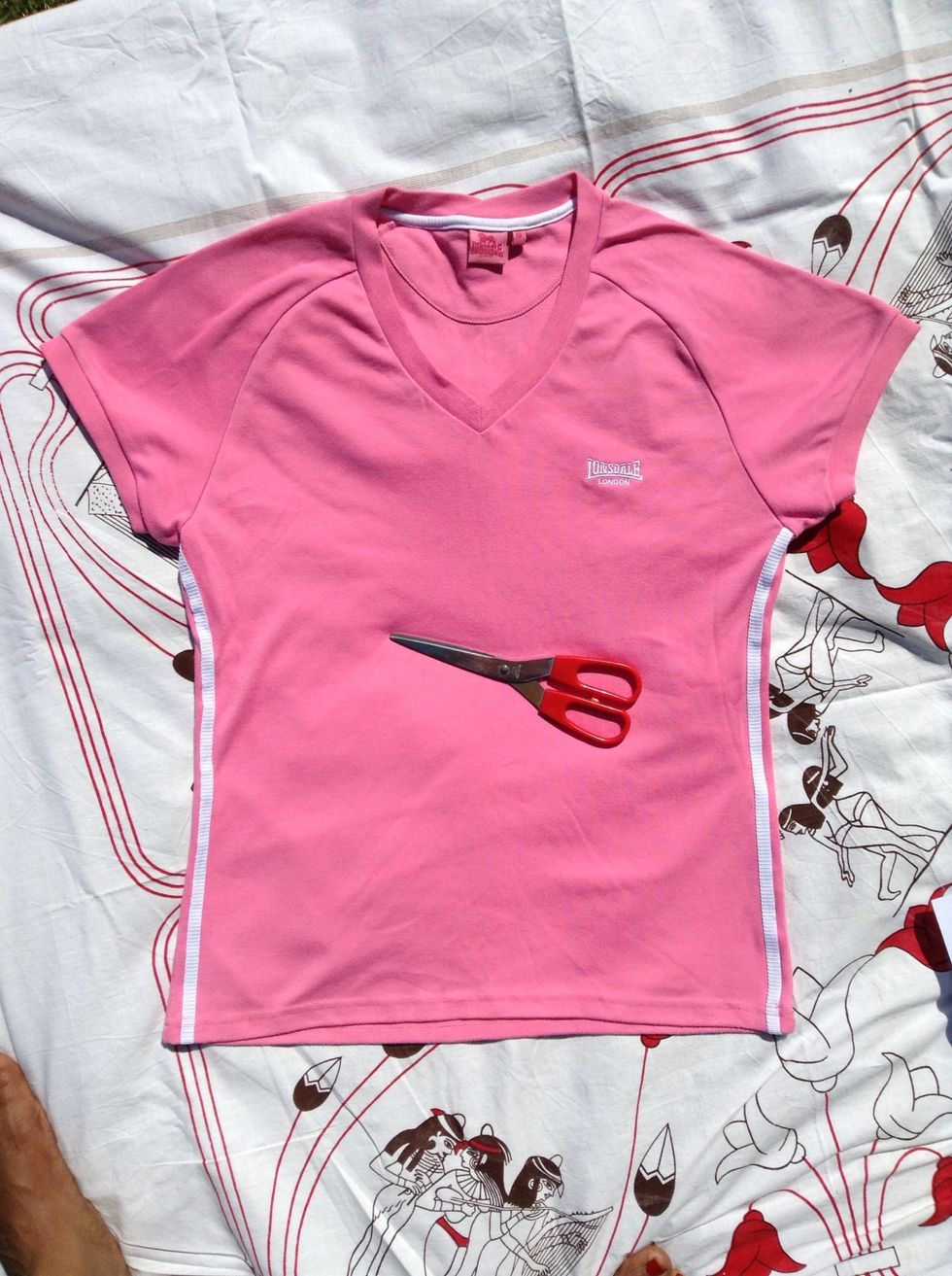 All you need to make your tote bag are scissors and an old T-shirt!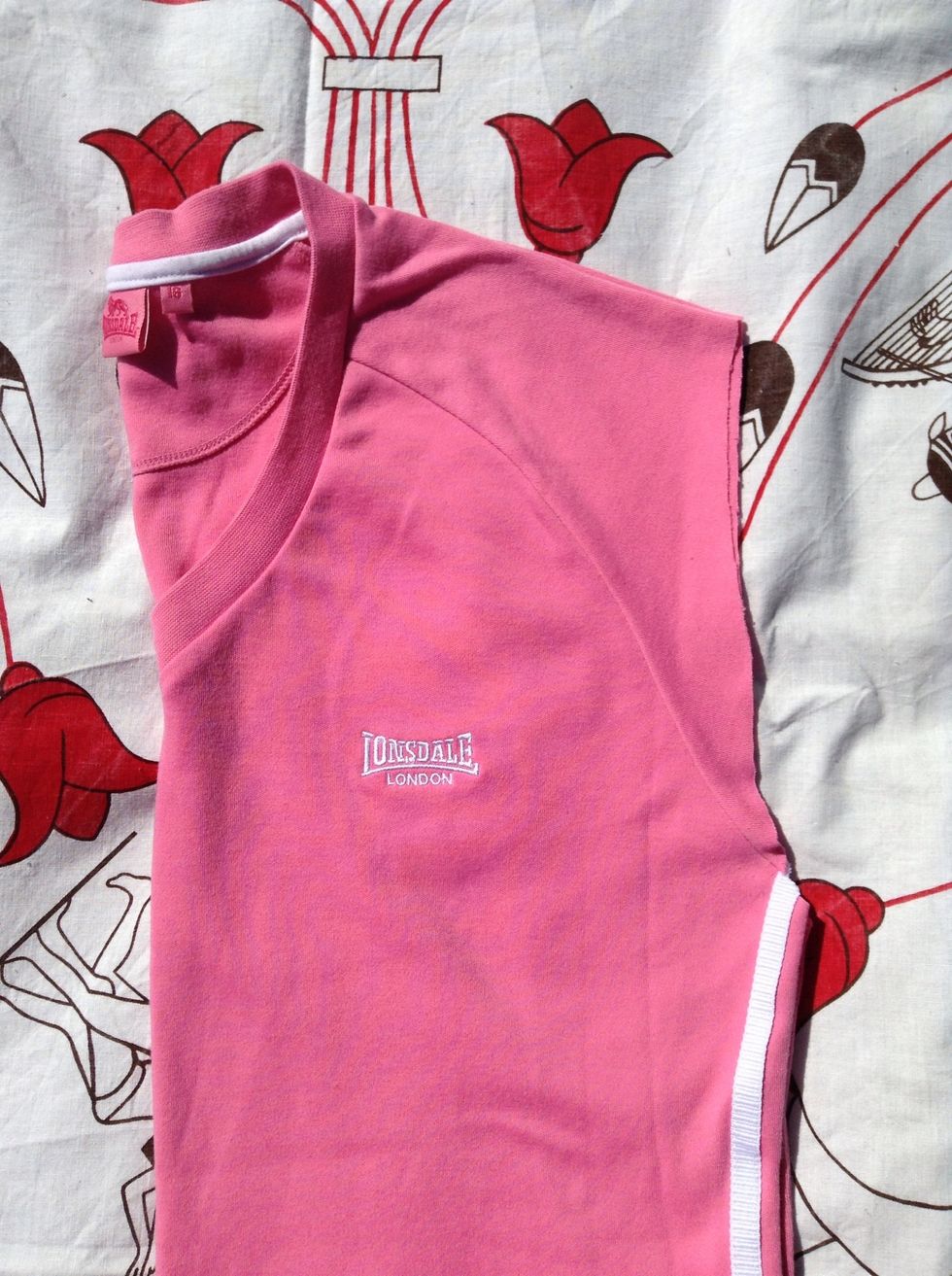 Neatly arrange your shirt so you can cut off the sleeves. You can lay it flat and then cut the sleeves, or you can fold it like this and cut through both sleeves at the same time.
Now lay shirt flat and decide how you want to cut the neckline out. You can mark where you want to cut, or just eyeball it like I did.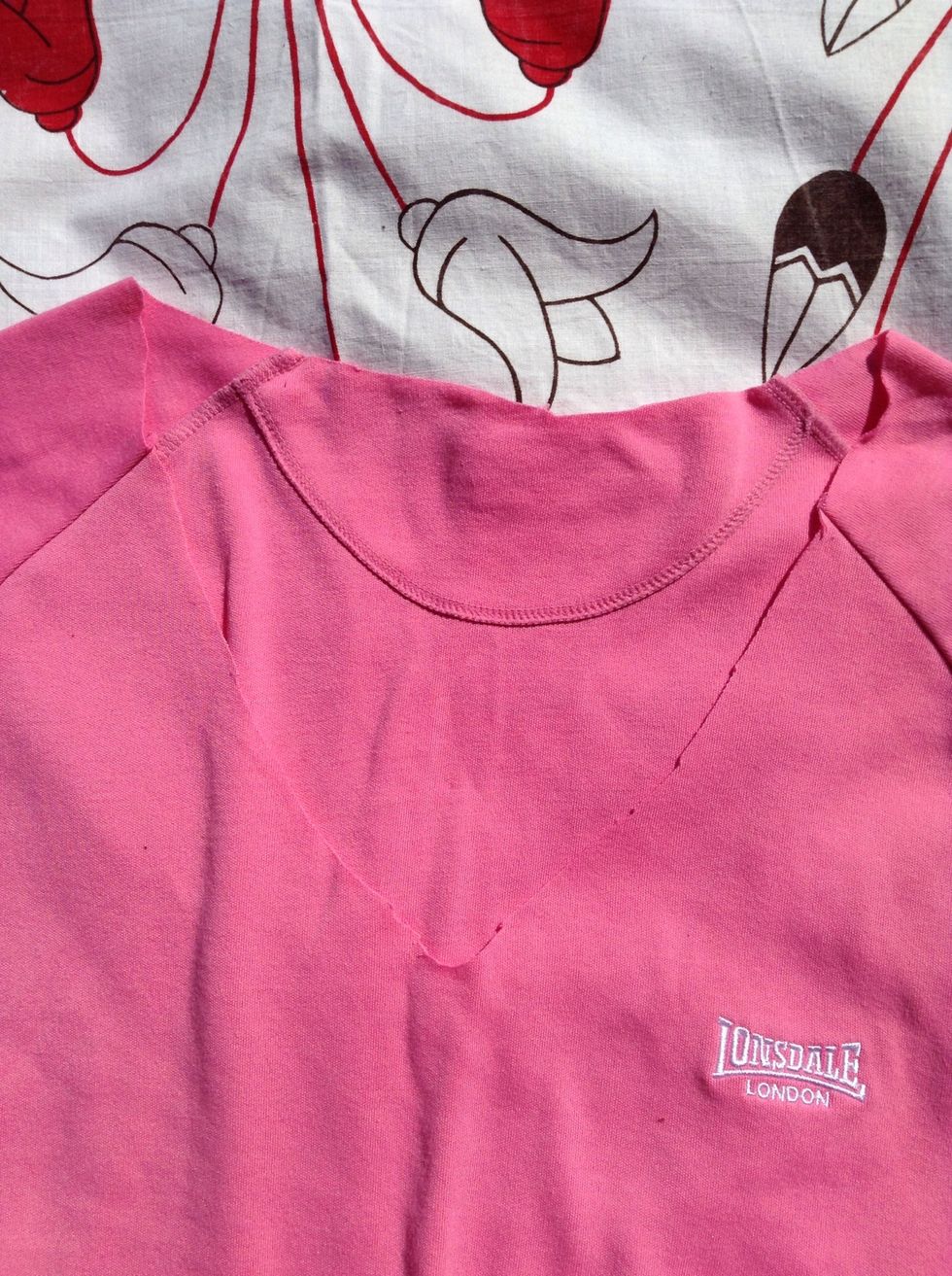 This is what it'll look like once you cut out the neckline.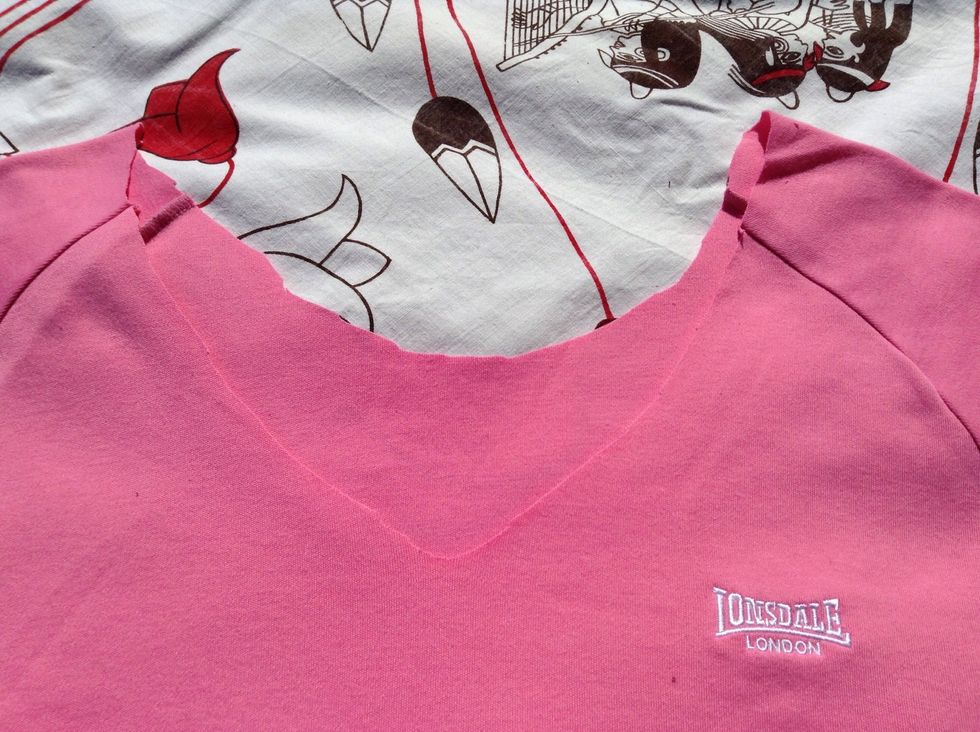 Depending on how large you want your bag opening to be, you can cut a bit more off like I did here.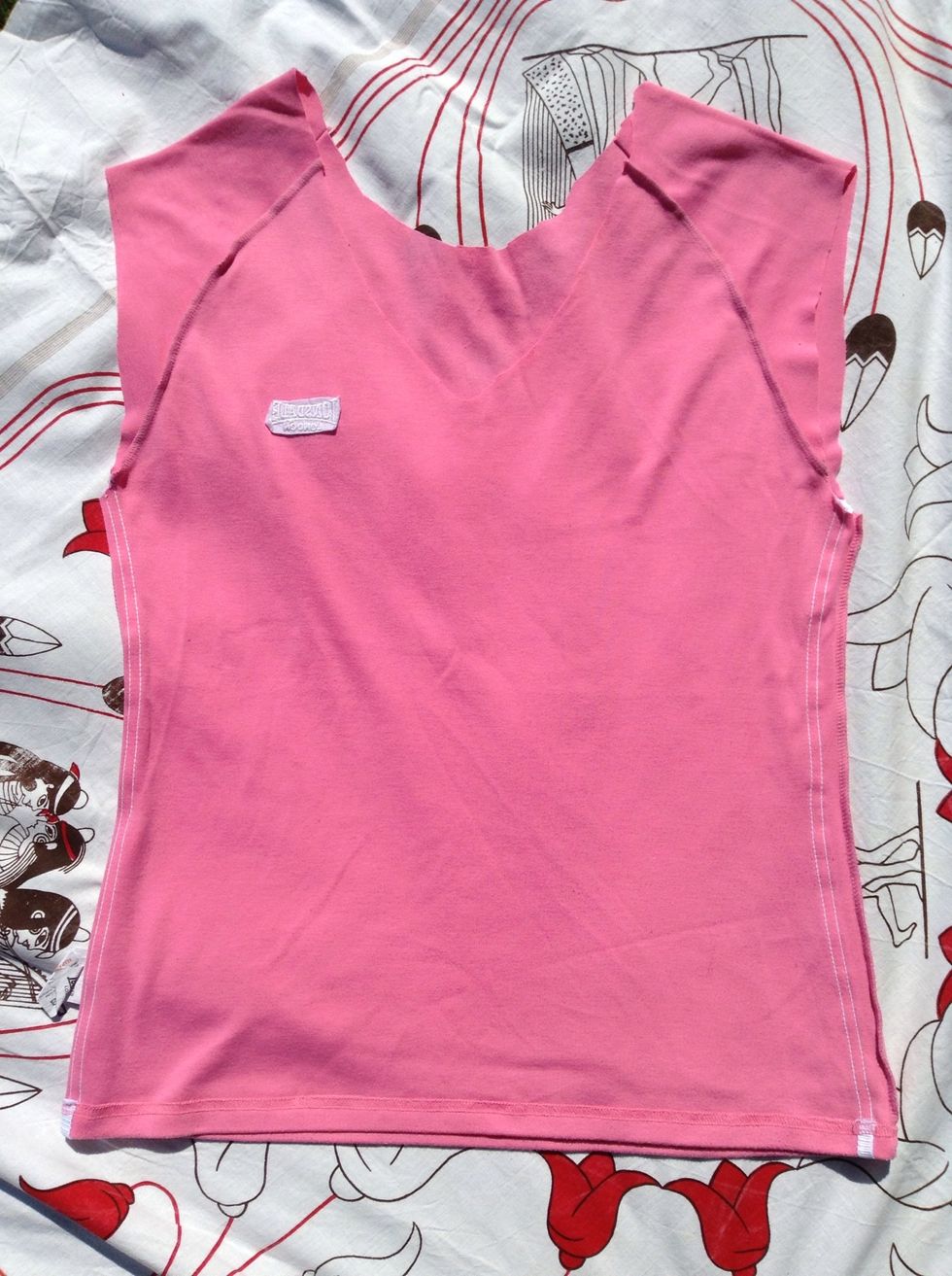 Turn your shirt inside out and lay it flat. If you'd like the fringe part of the bag to show, then you can leave it on the right side. Step 9 shows what that would look like.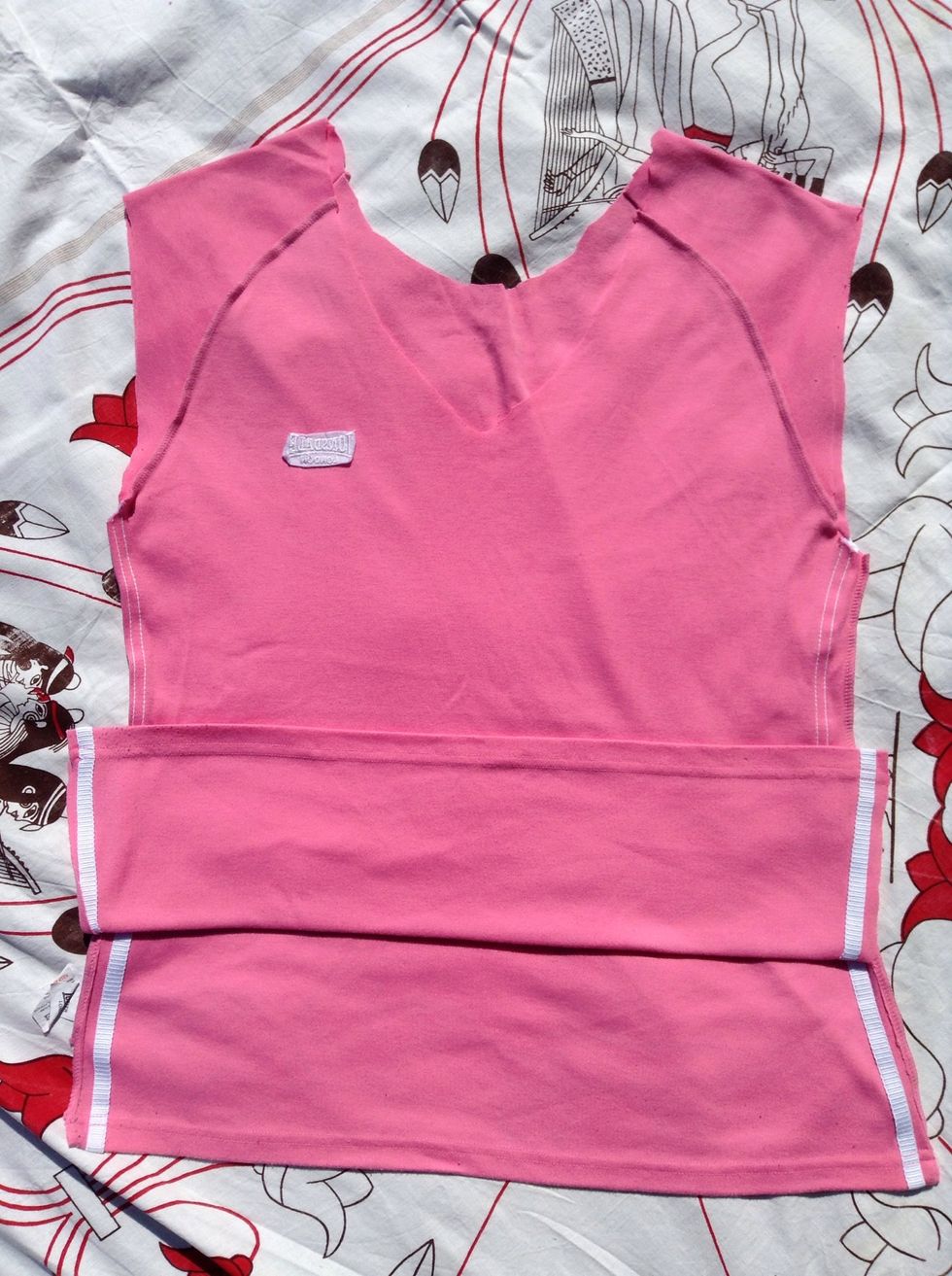 Cut a slit on either side of the shirt. The length of the slit depends on how big you want your tote. Where I've folded it shows where the bottom of the tote will be.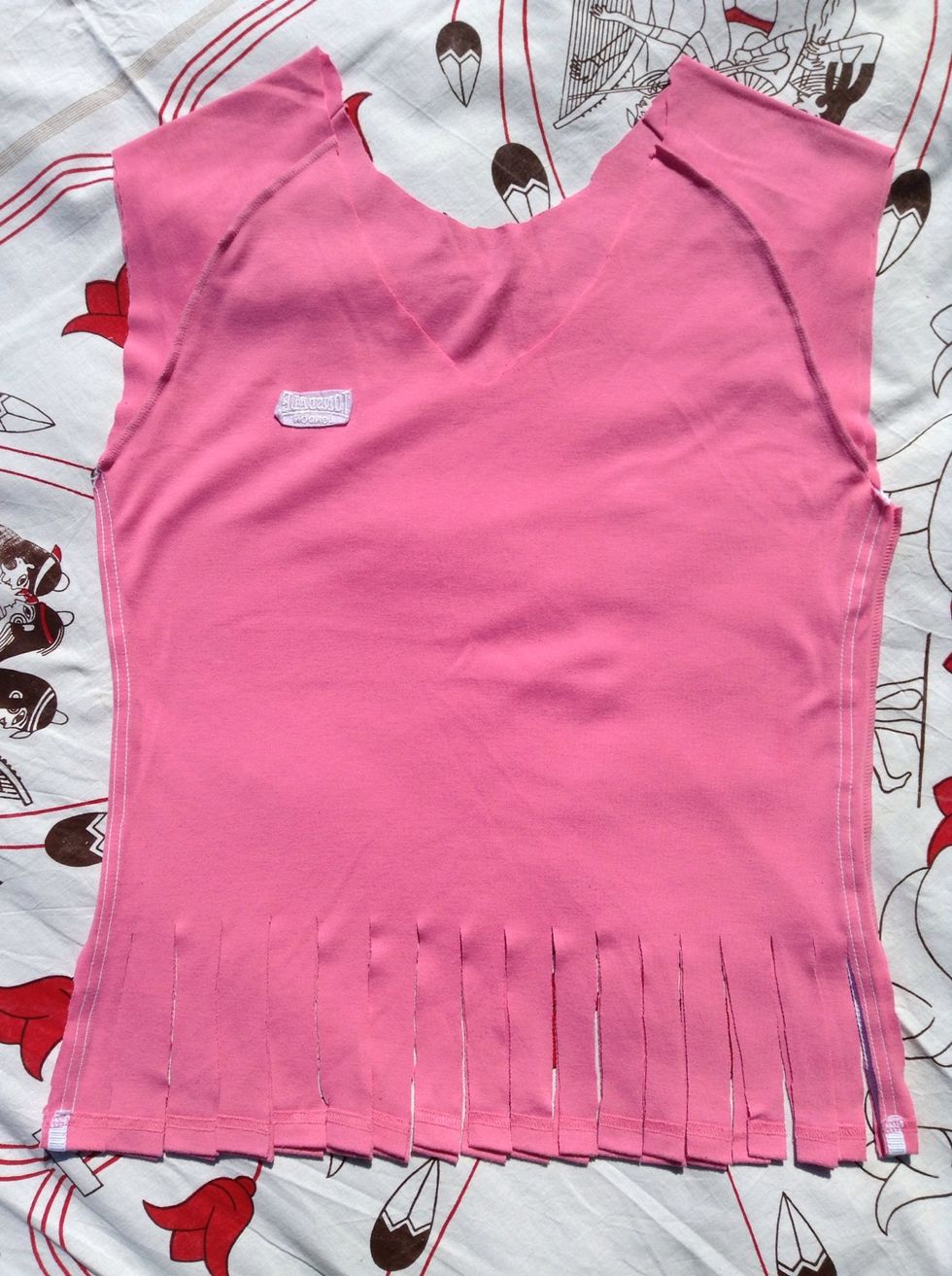 Now cut slits through both sides of the shirt about an inch in width all the way across. The pieces should be long enough for you to tie 2 or 3 knots with it.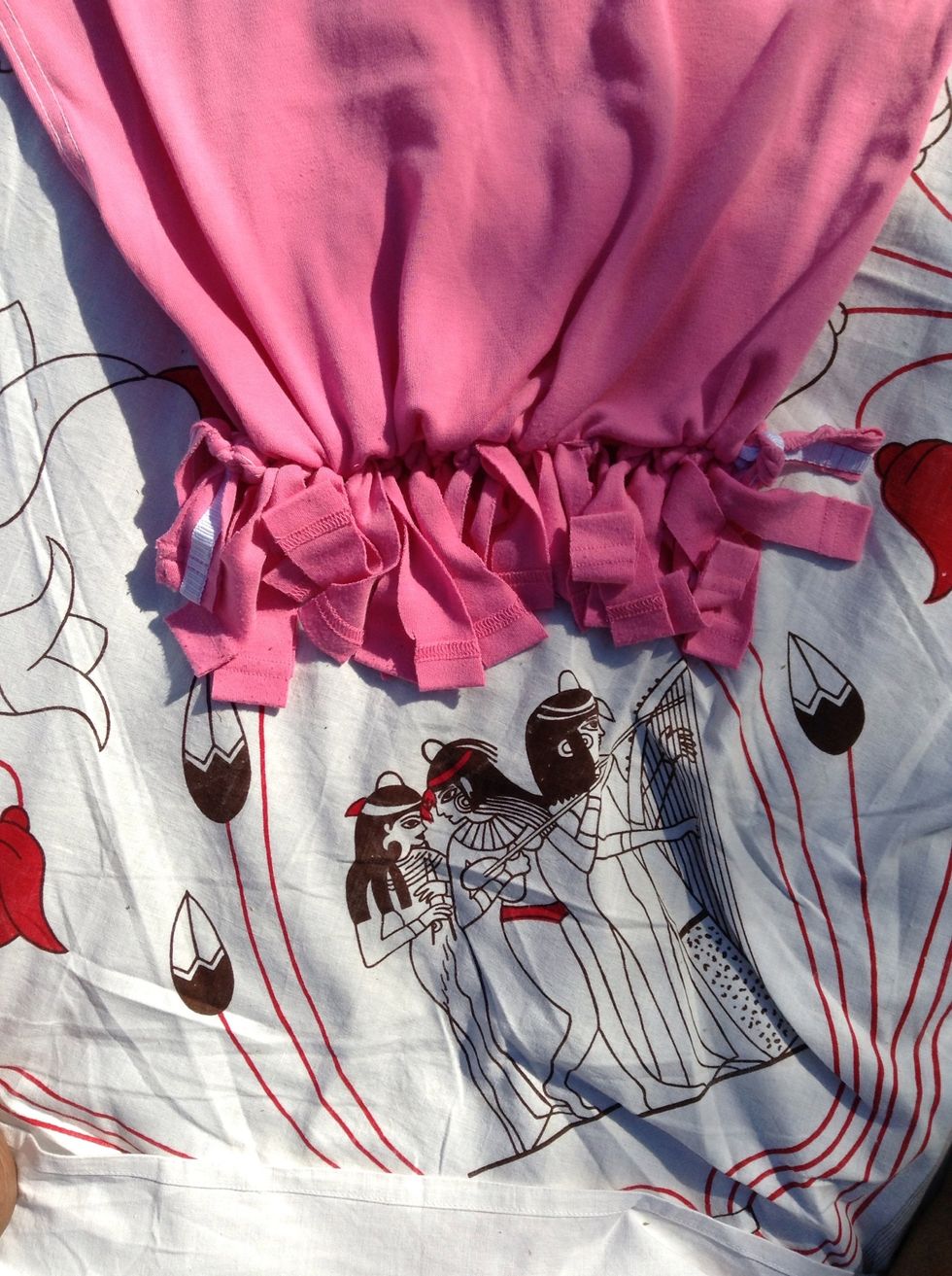 Tie knots along the bottom of the shirt holding pieces of the corresponding strips from either side. Tie 2 or 3 knots with each set of strips to make it secure.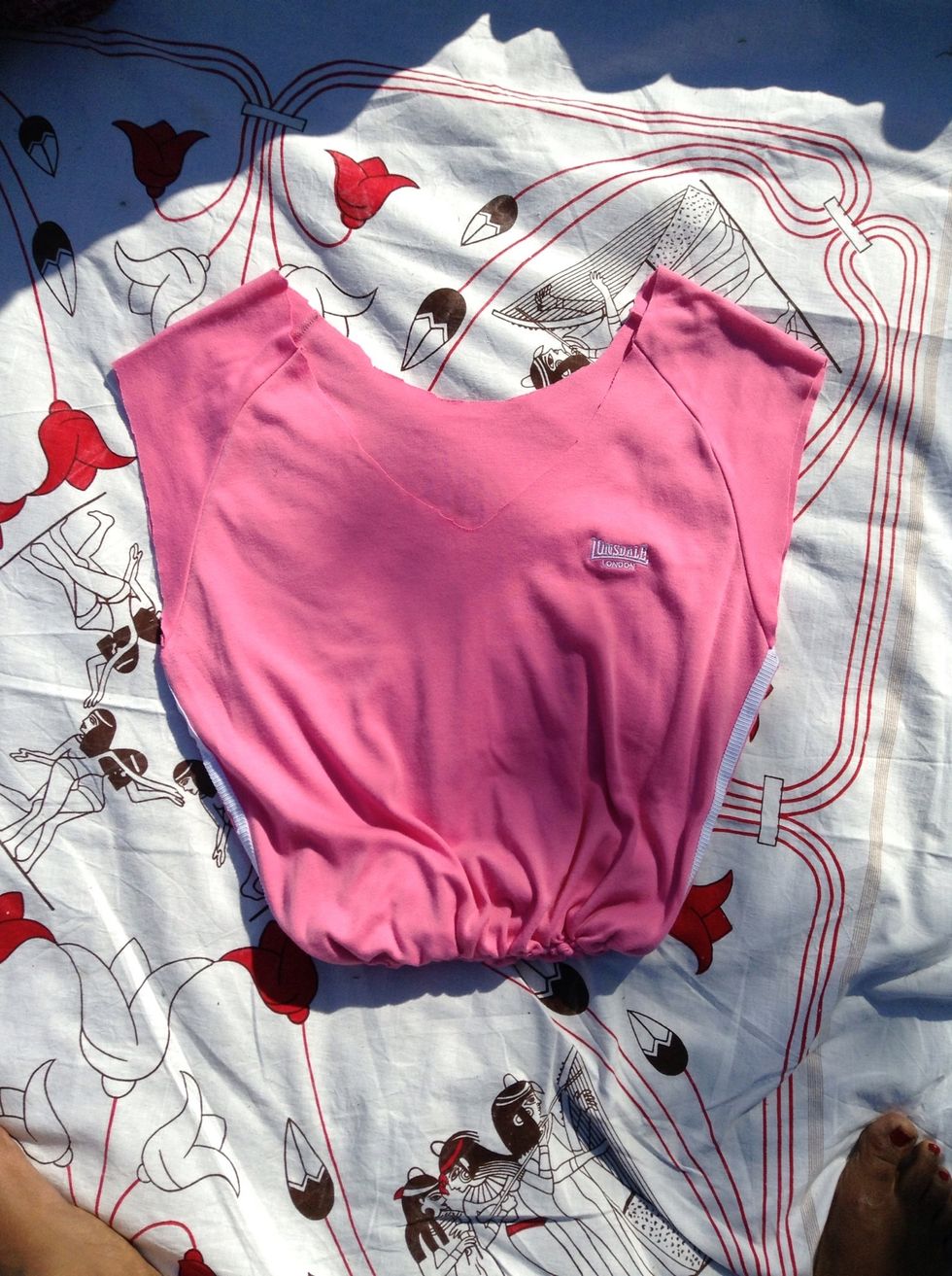 Turn your T-shirt Tote Bag over to the right side.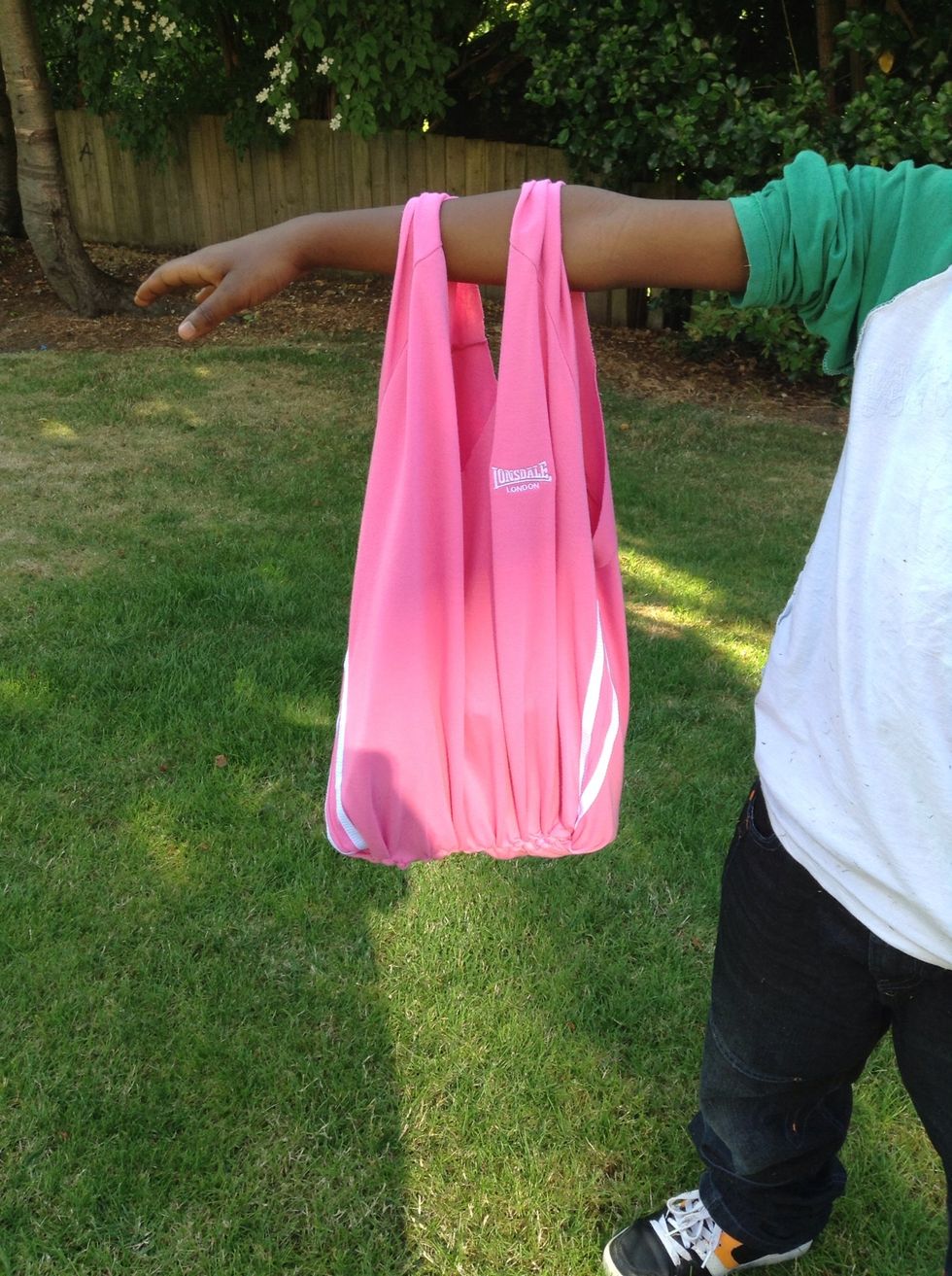 Your T-shirt Tote Bag is now completed and ready to use. If you happen to sew you can just sew the bottom of the bag closed instead of tying knots, but that's for another tutorial. :-)
1.0 Old t-shirt
1.0 Pair of fabric scissors
Zuleika Lambe
I'm a Bermudian crochet designer living in Edinburgh, Scotland with my 3 boys. I love to crochet, sew, cook, bake and just creating with my hands in general.