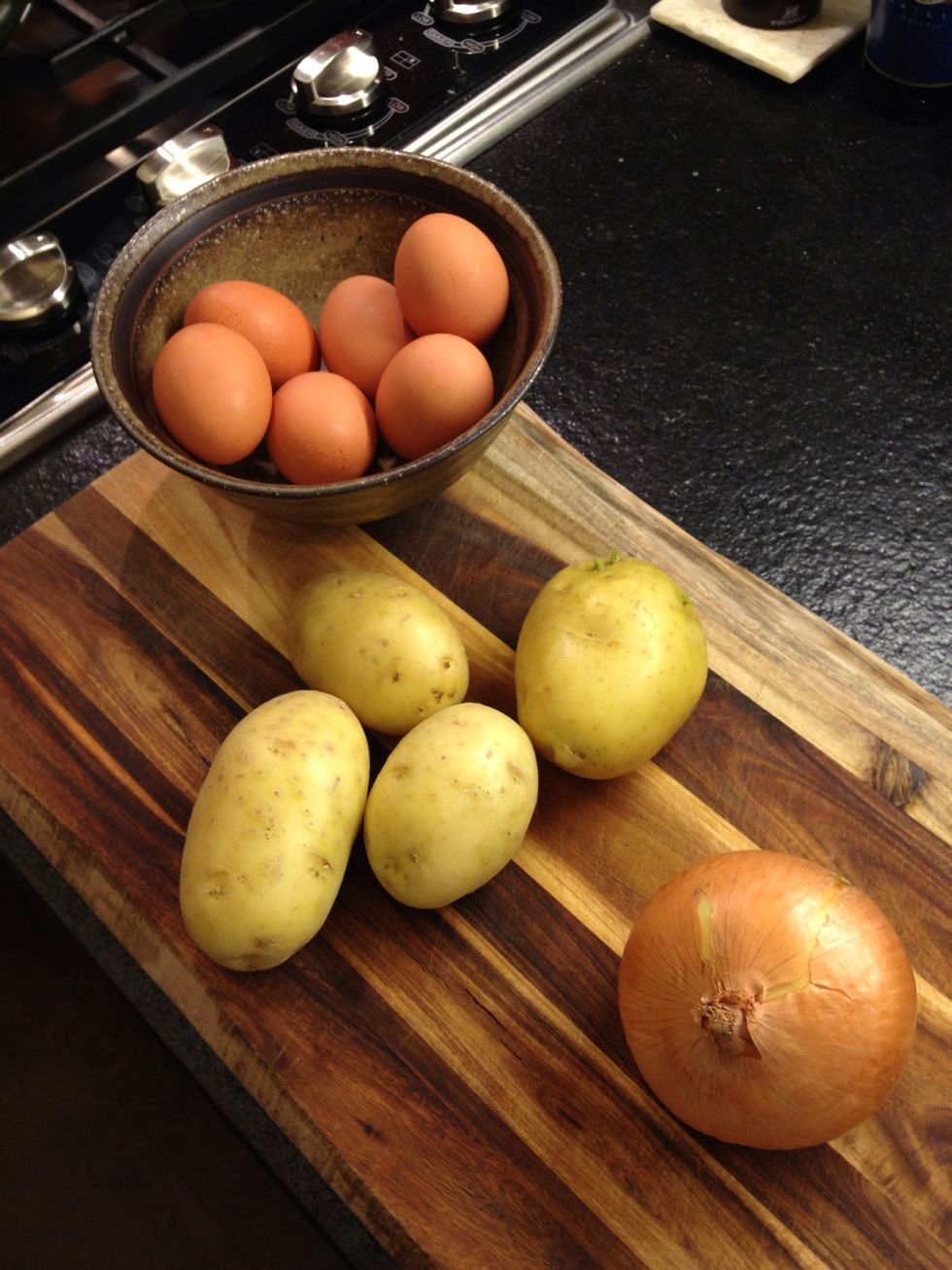 Onion, potatoes and eggs. You can add garlic, peppers, chorizo, bacalao.. Whatever you want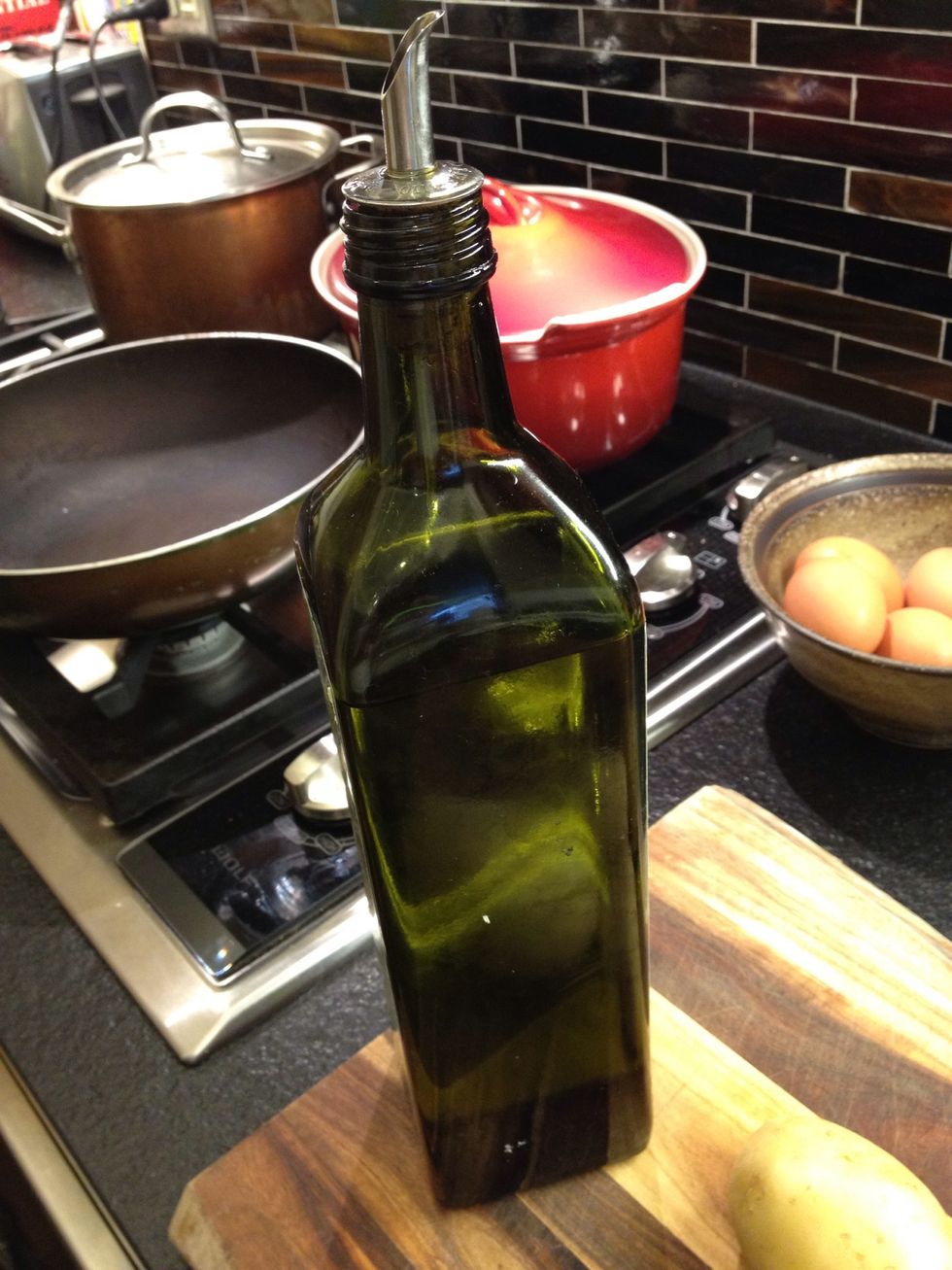 Our yellow friend. Or just oil will do too.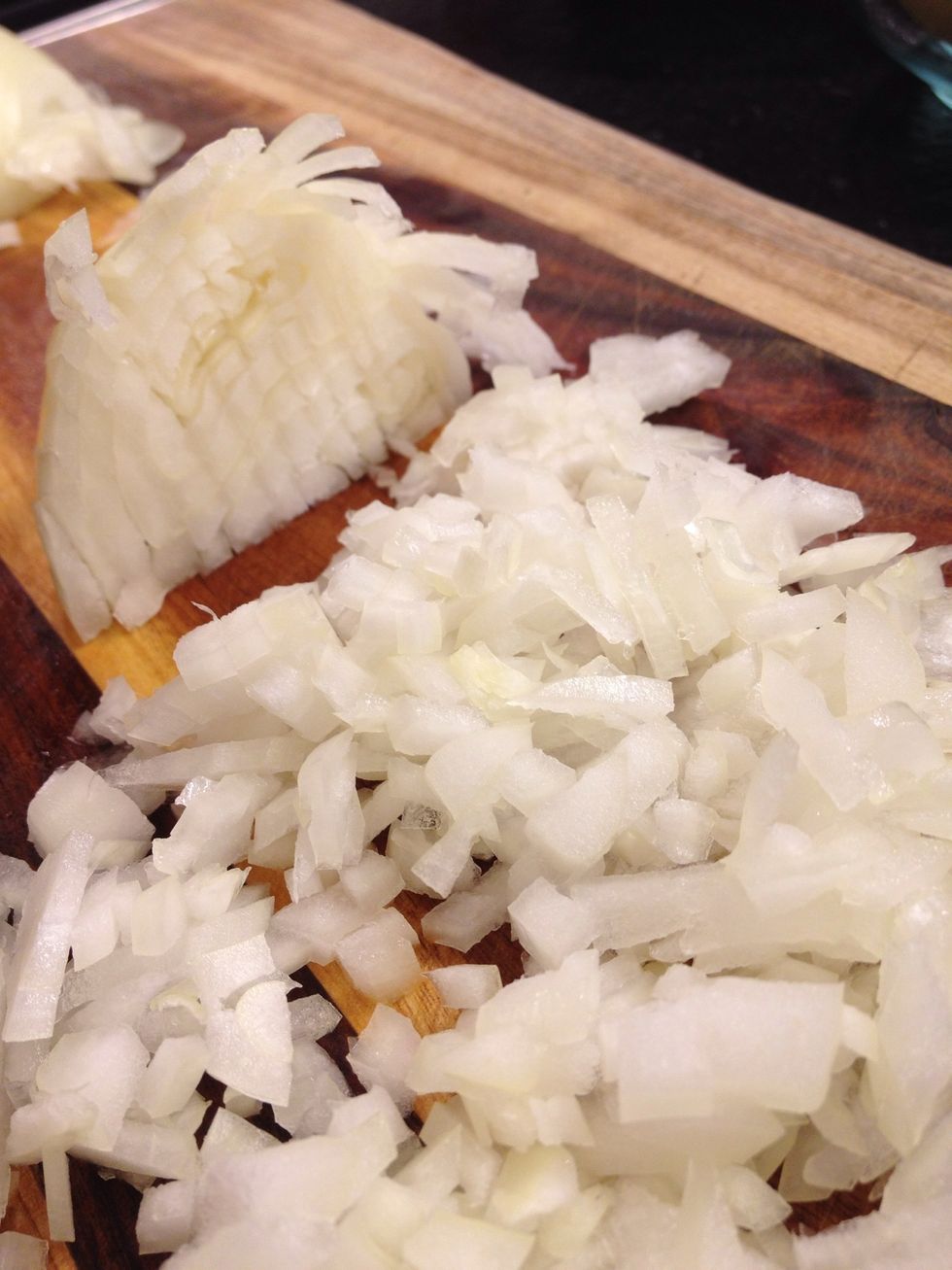 Peel and chop the onion. Small pieces will do just fine.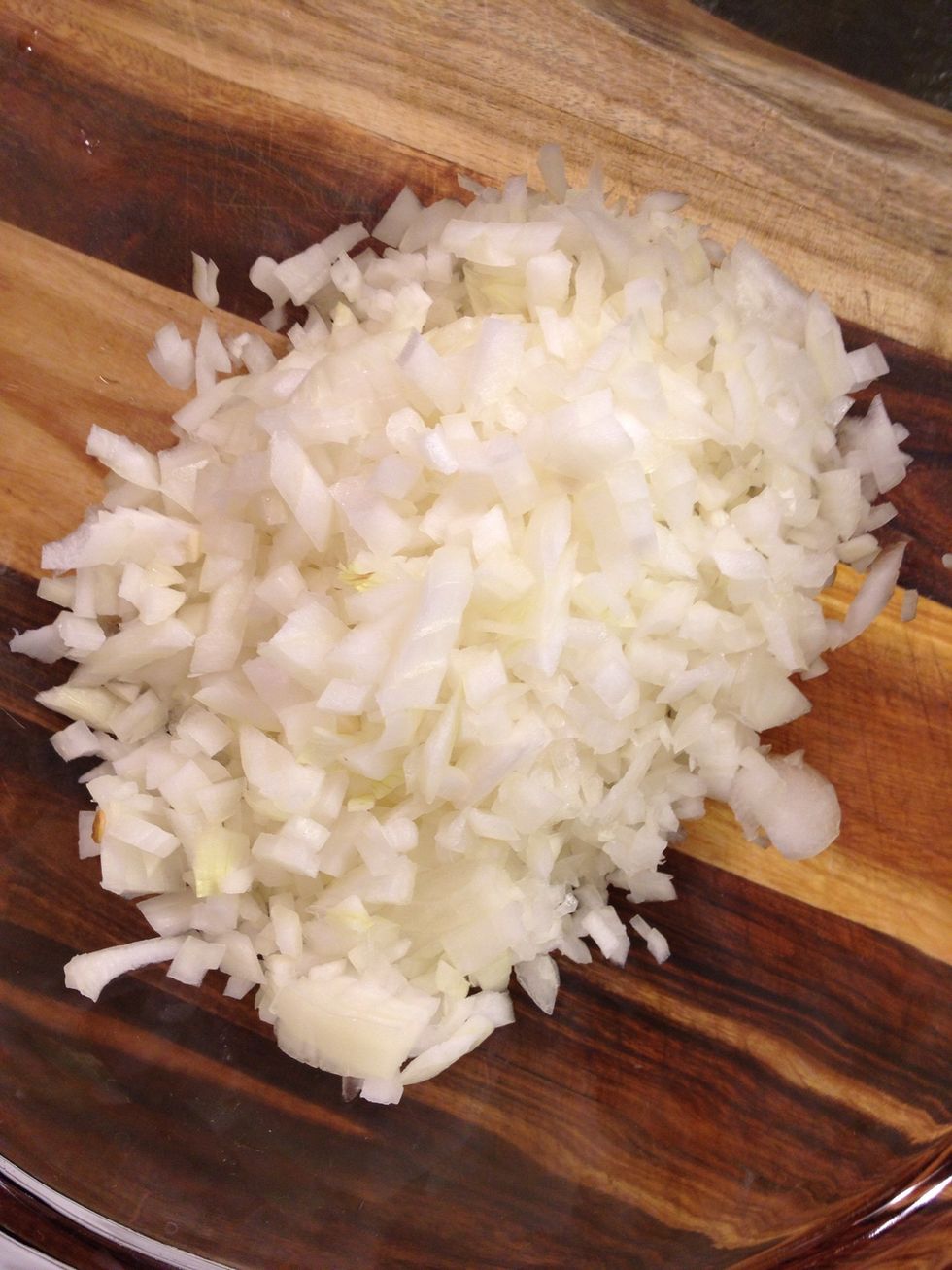 Put it in a bowl
Potatoes ready
Peel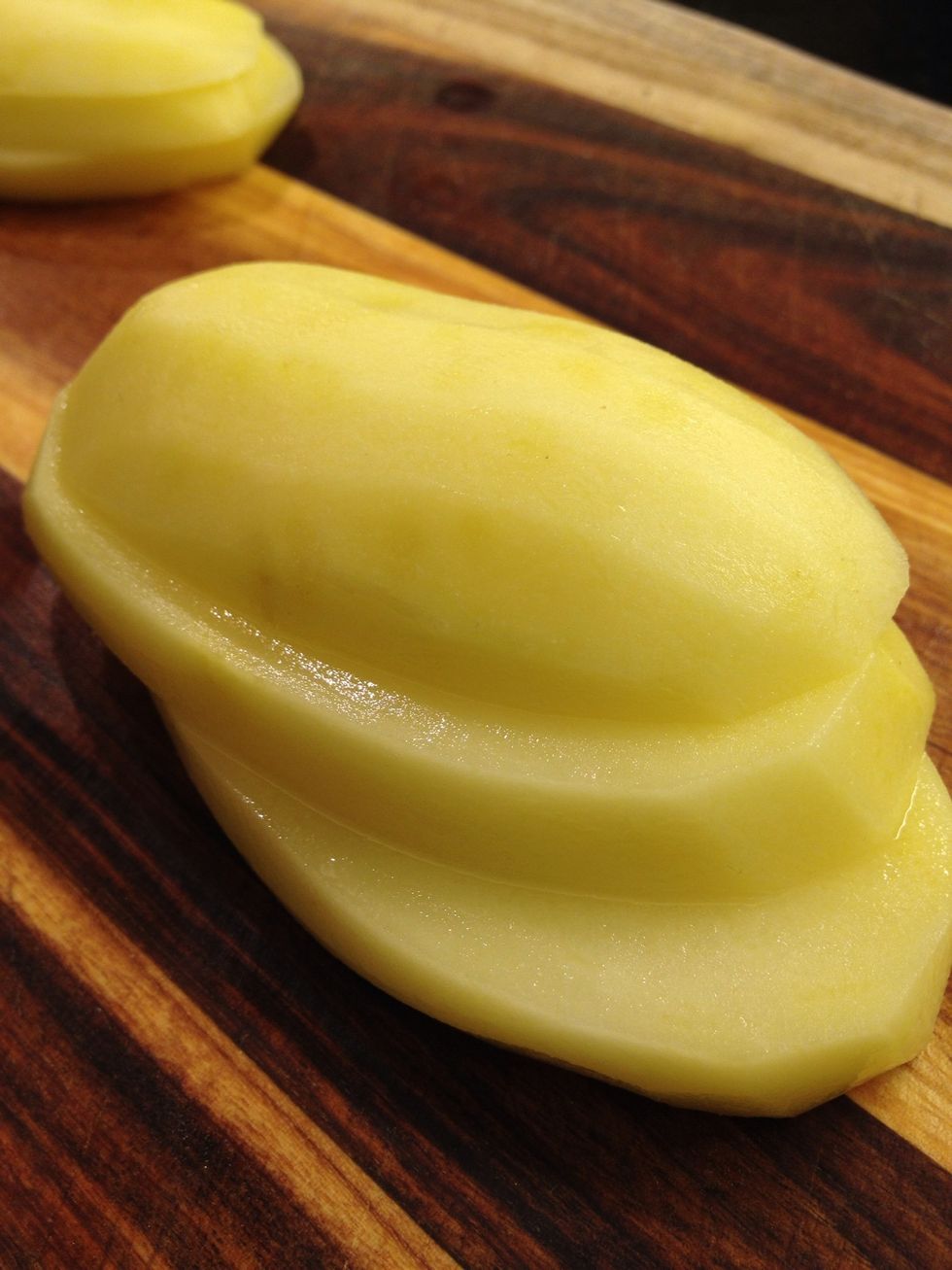 Slice...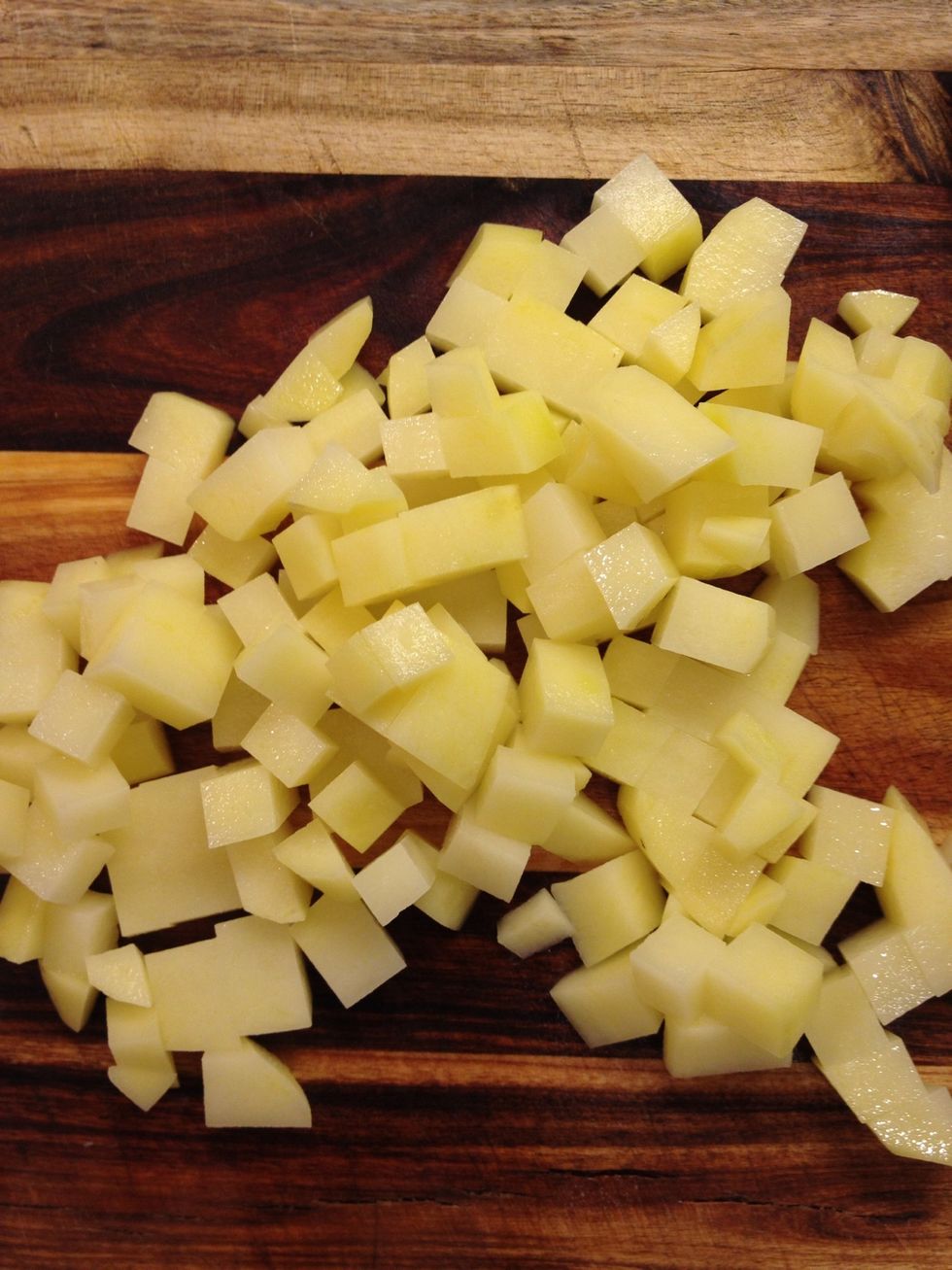 ... Into squares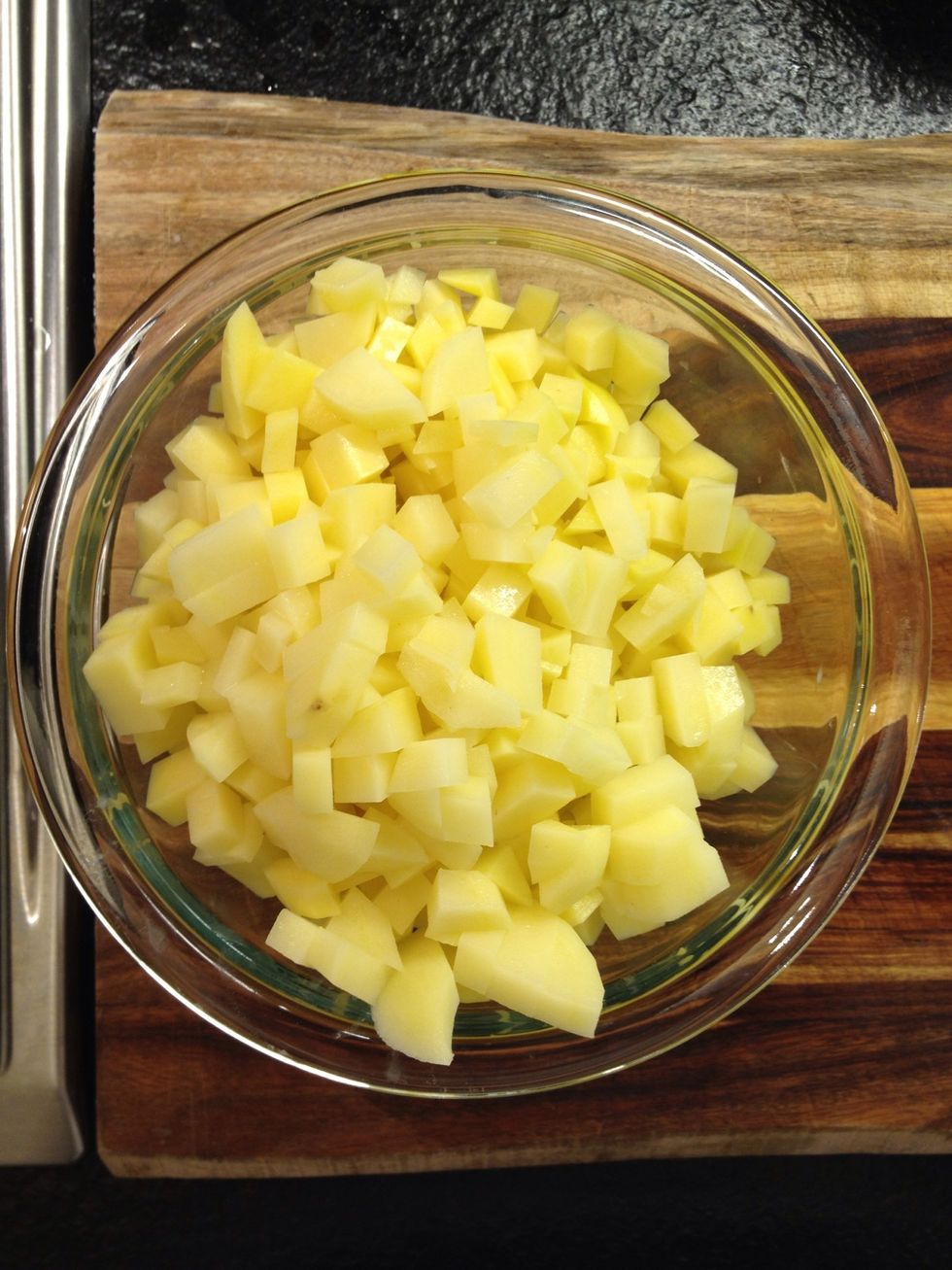 Bowl it.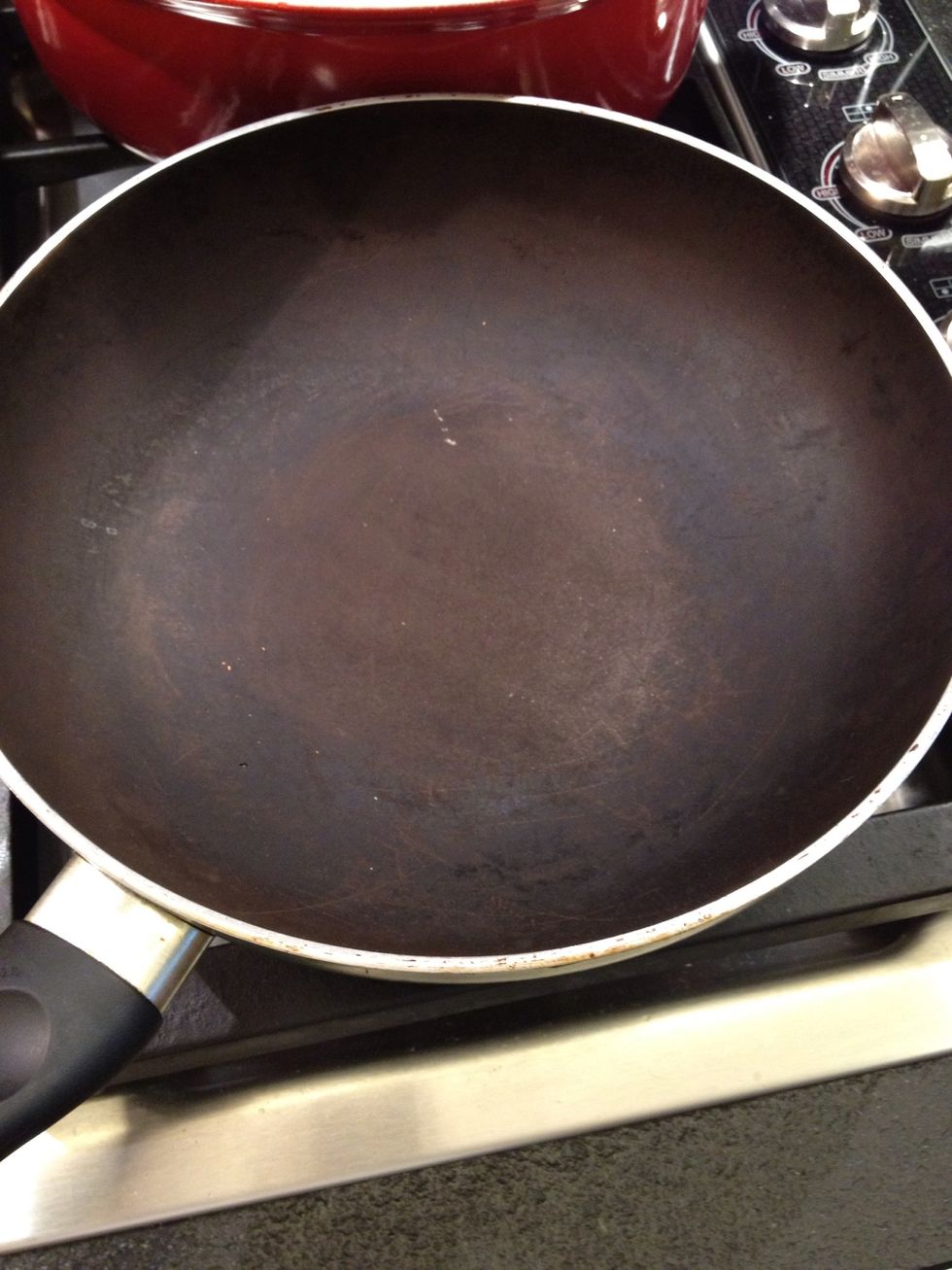 Get a deep pan, busted one works too.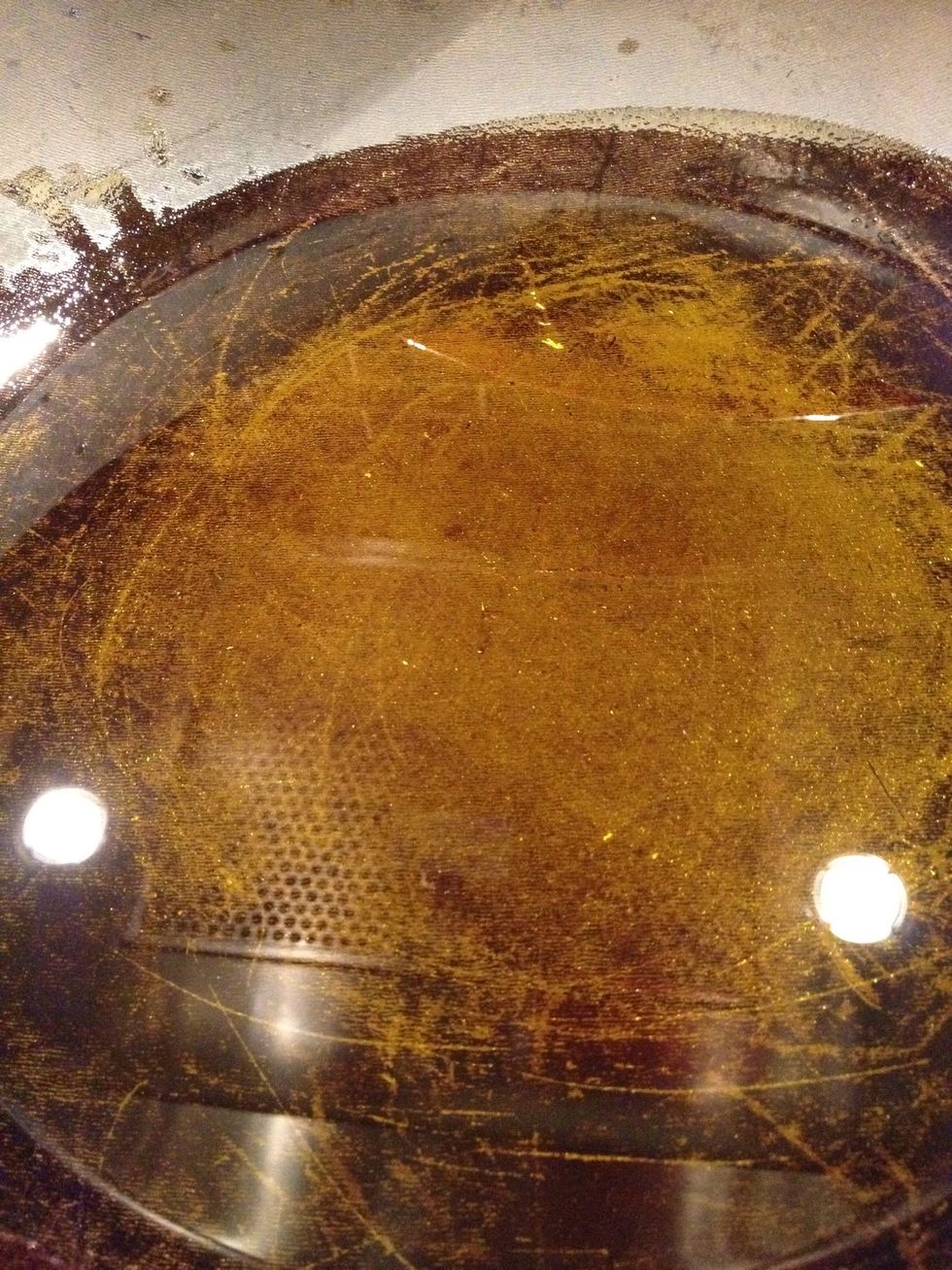 A good amount of oil and fire on high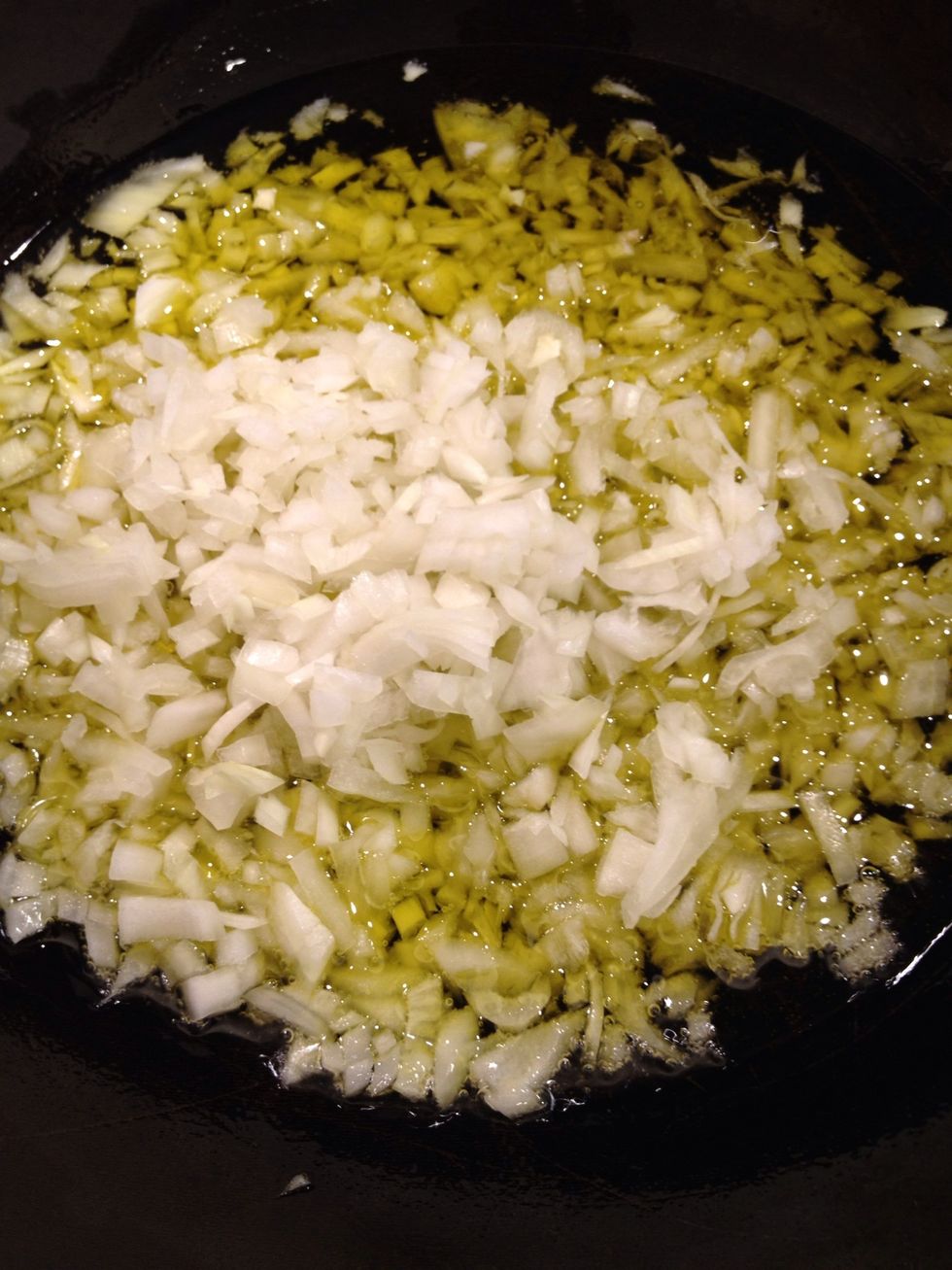 Add onions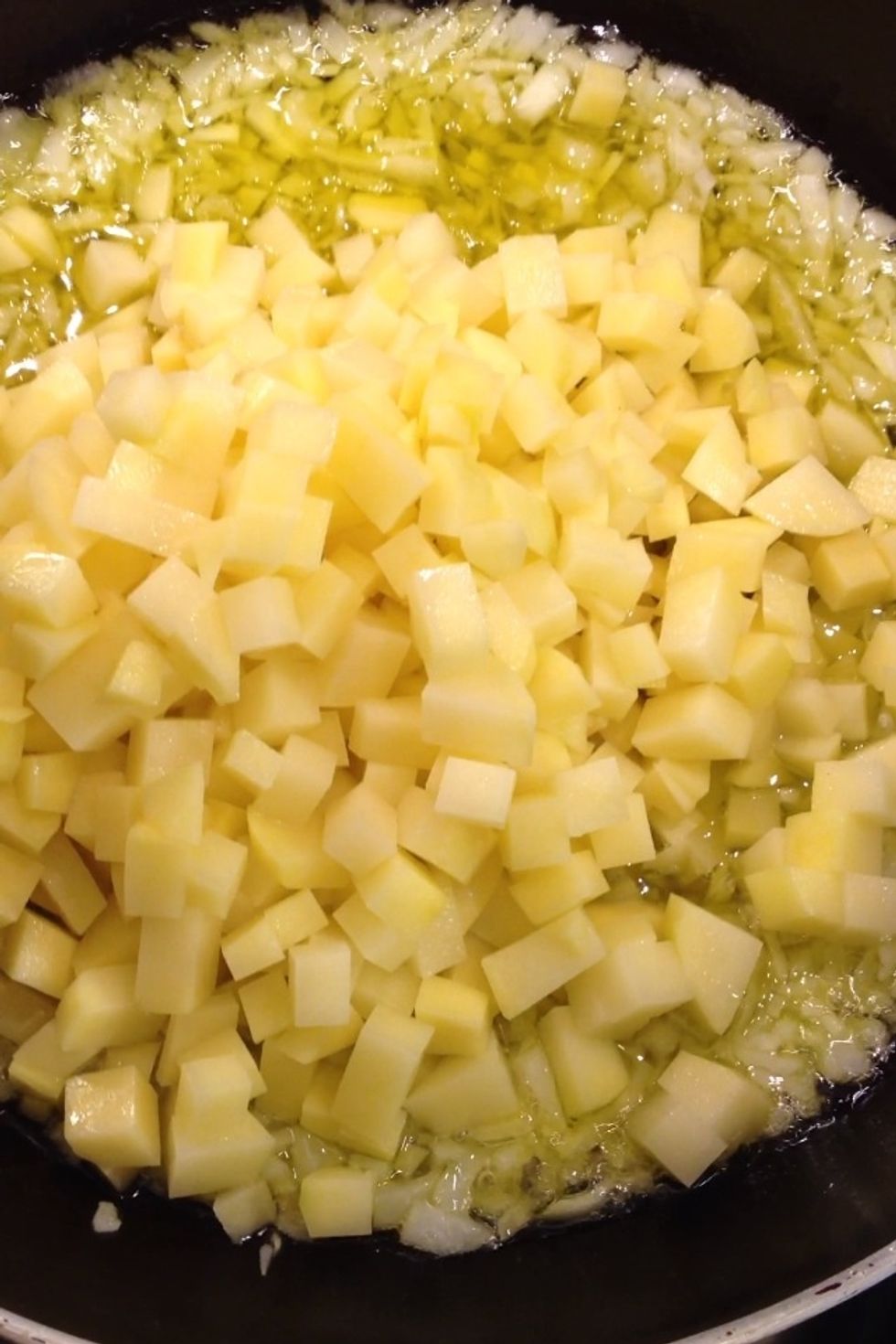 Potatoes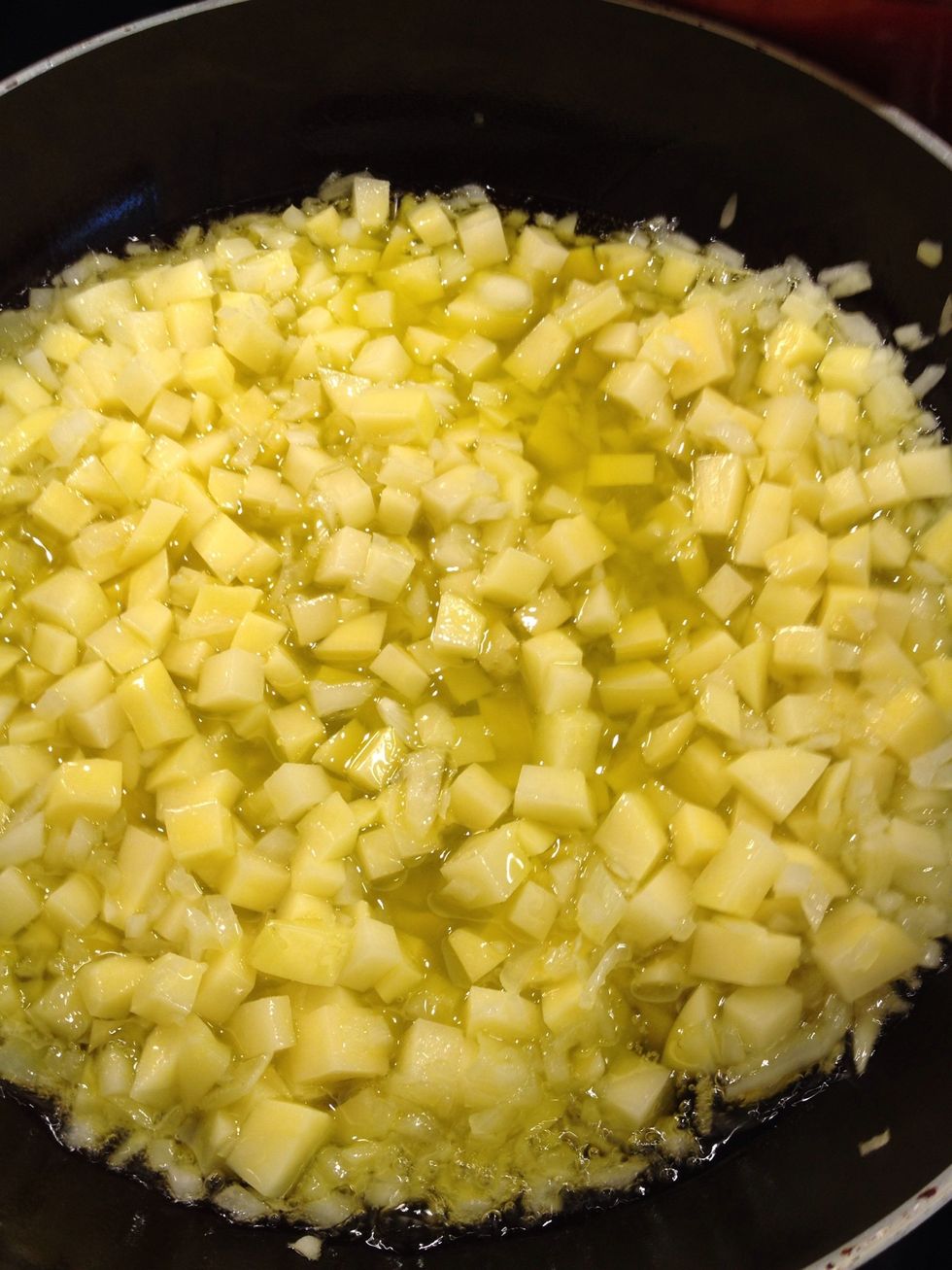 Salt and mix
Change the fire to low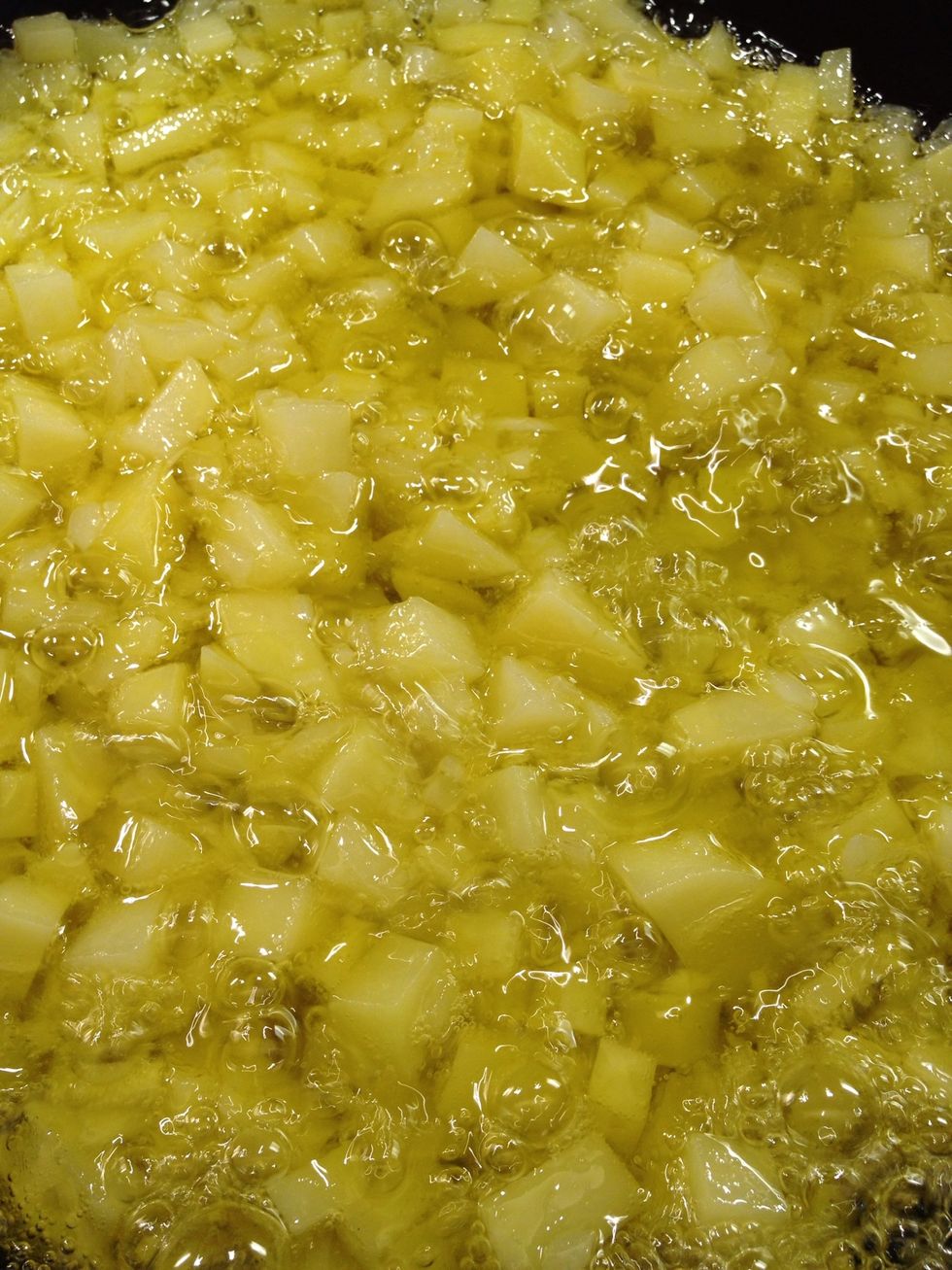 Let the potatoes cook for a little bit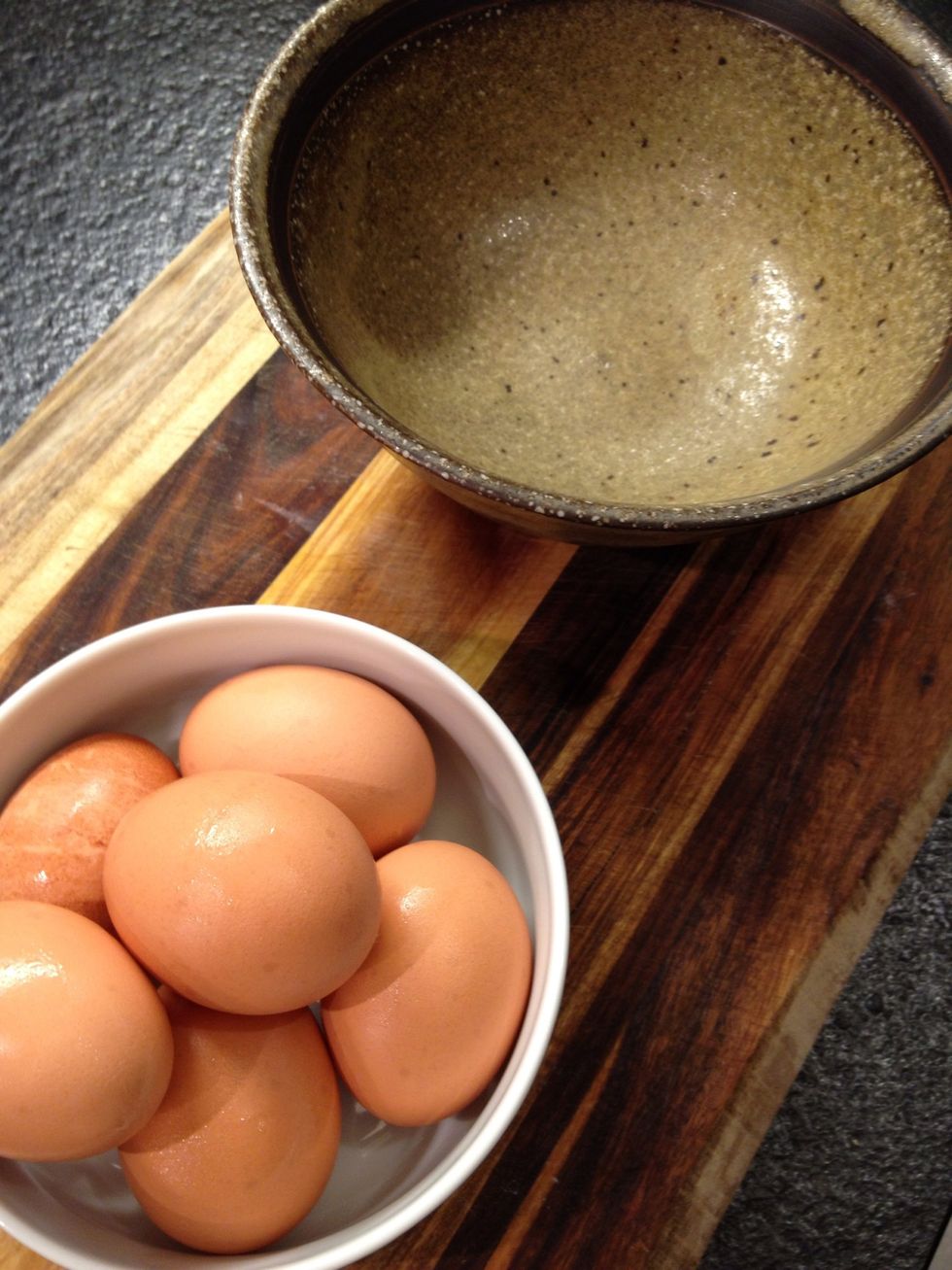 Grab the eggs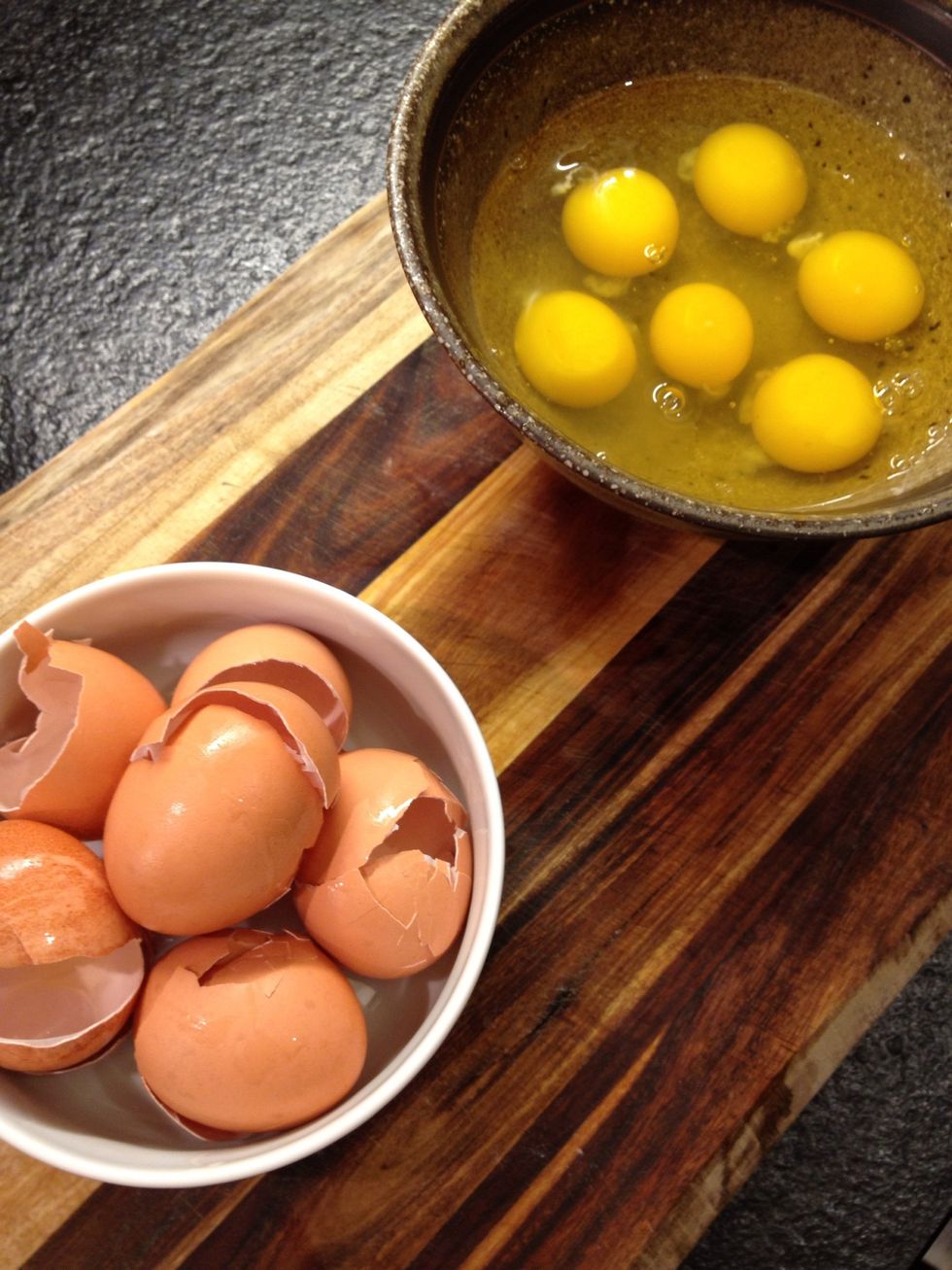 Crack them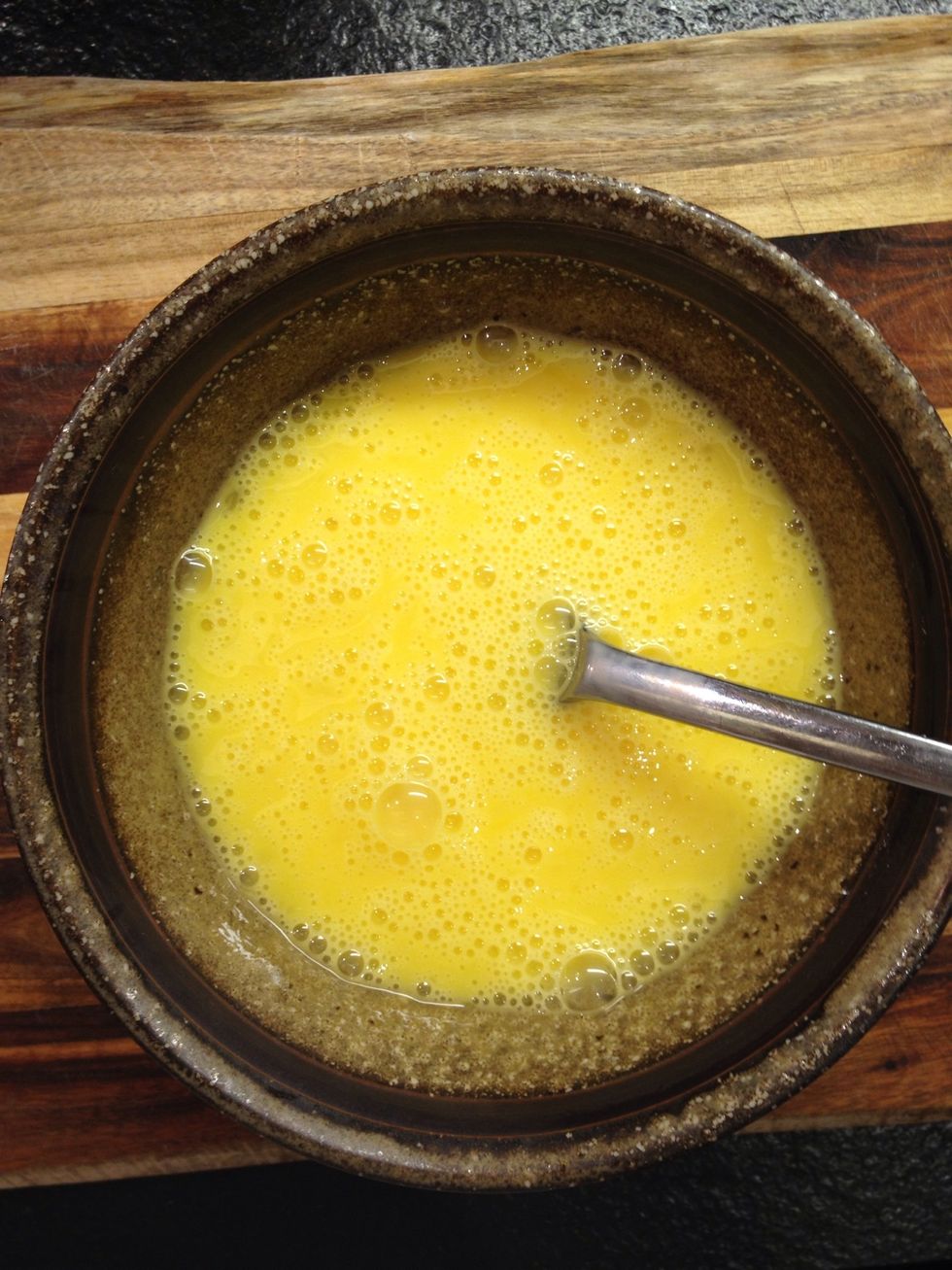 Don't need to go crazy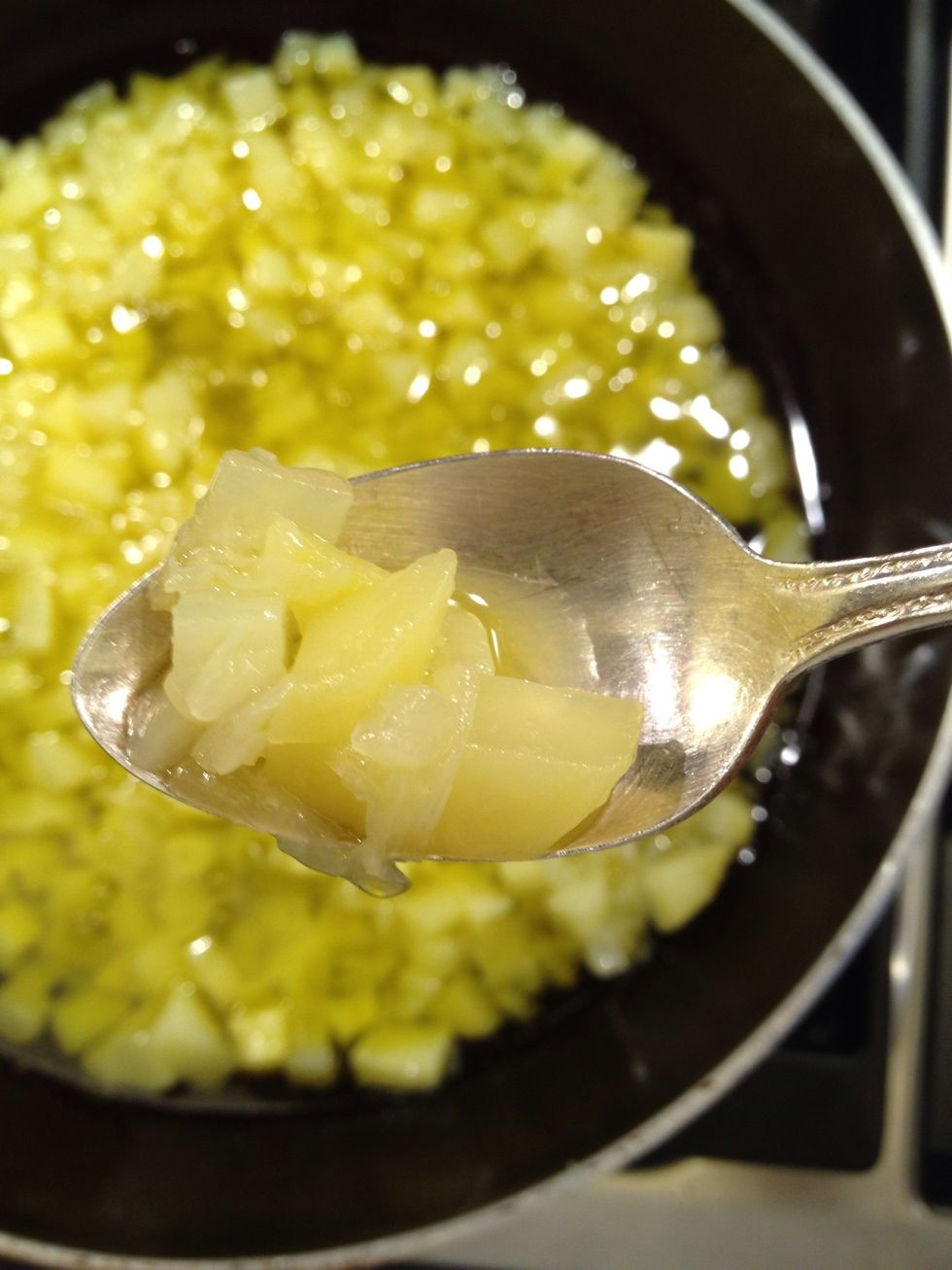 Check if the potatoes and onions are cooked. No one likes potato sashimi.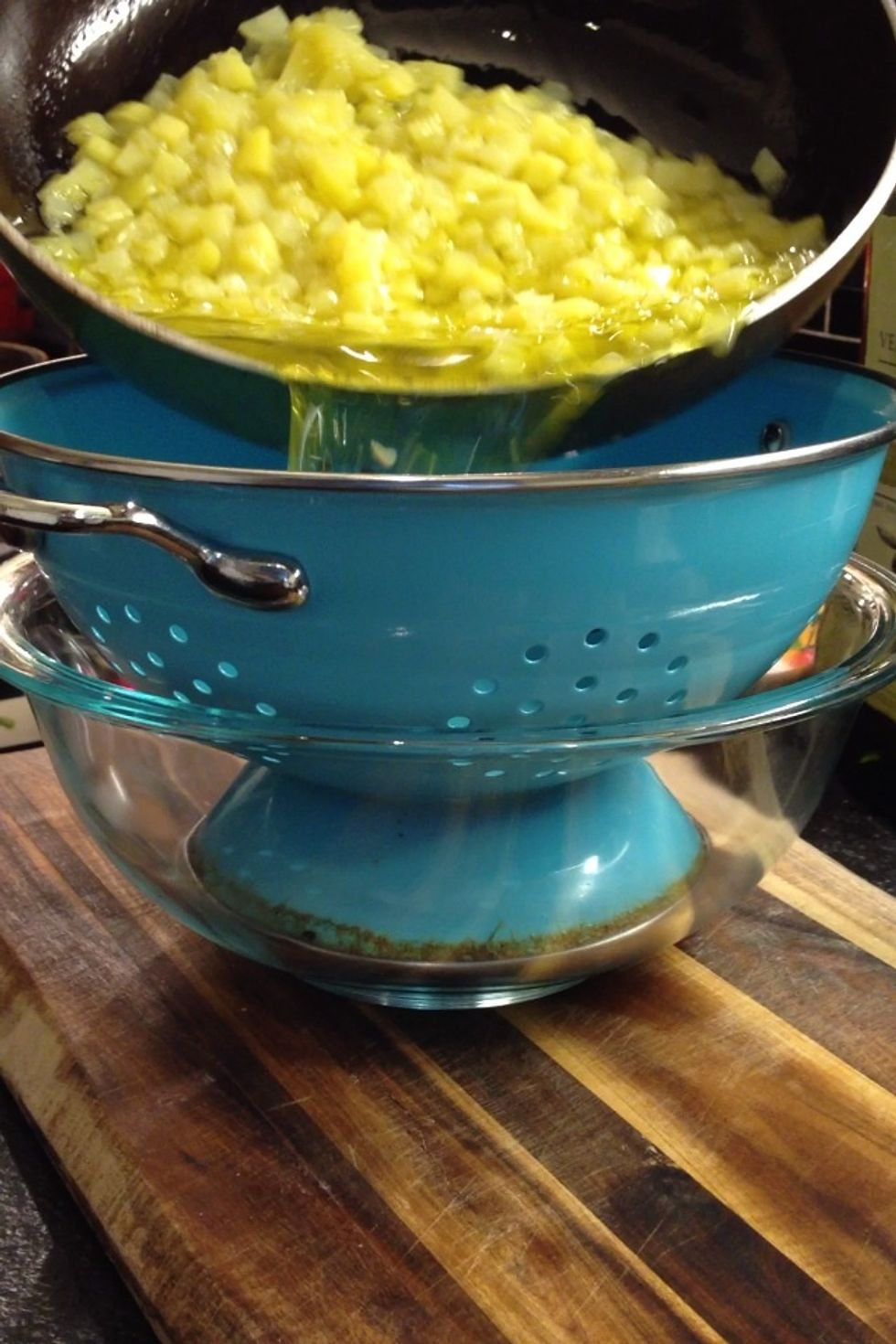 Pour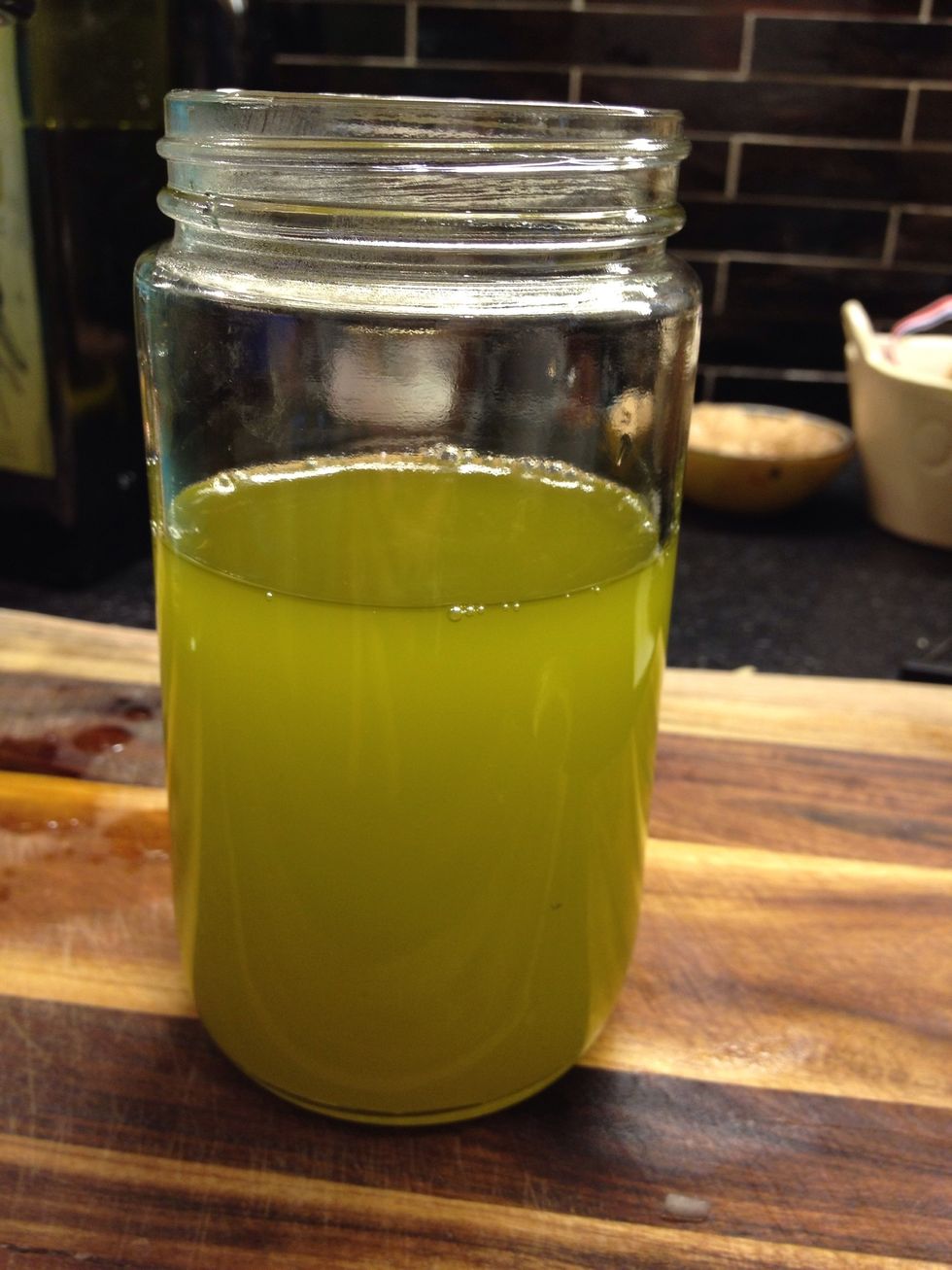 Save the oil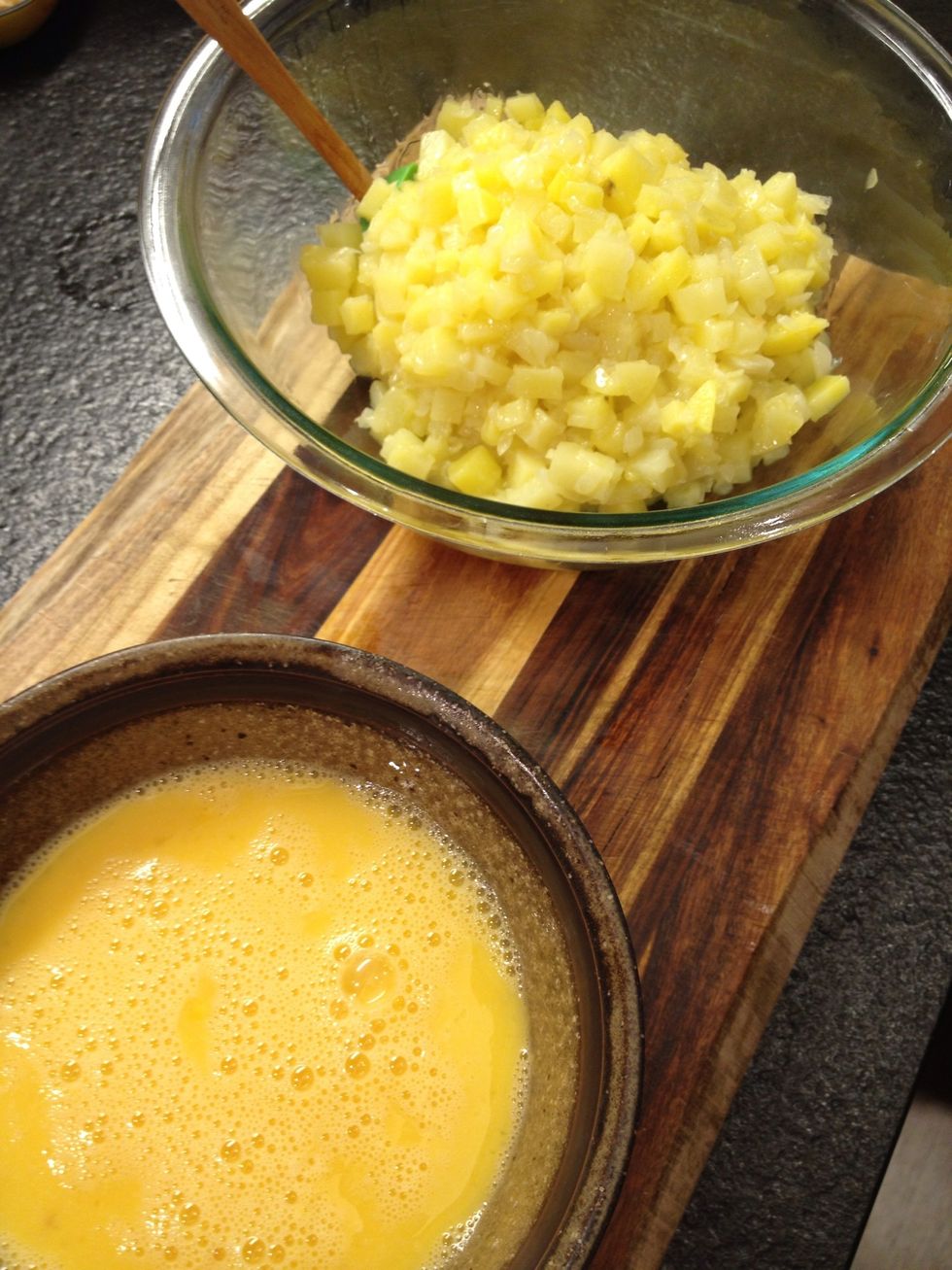 Egg and potato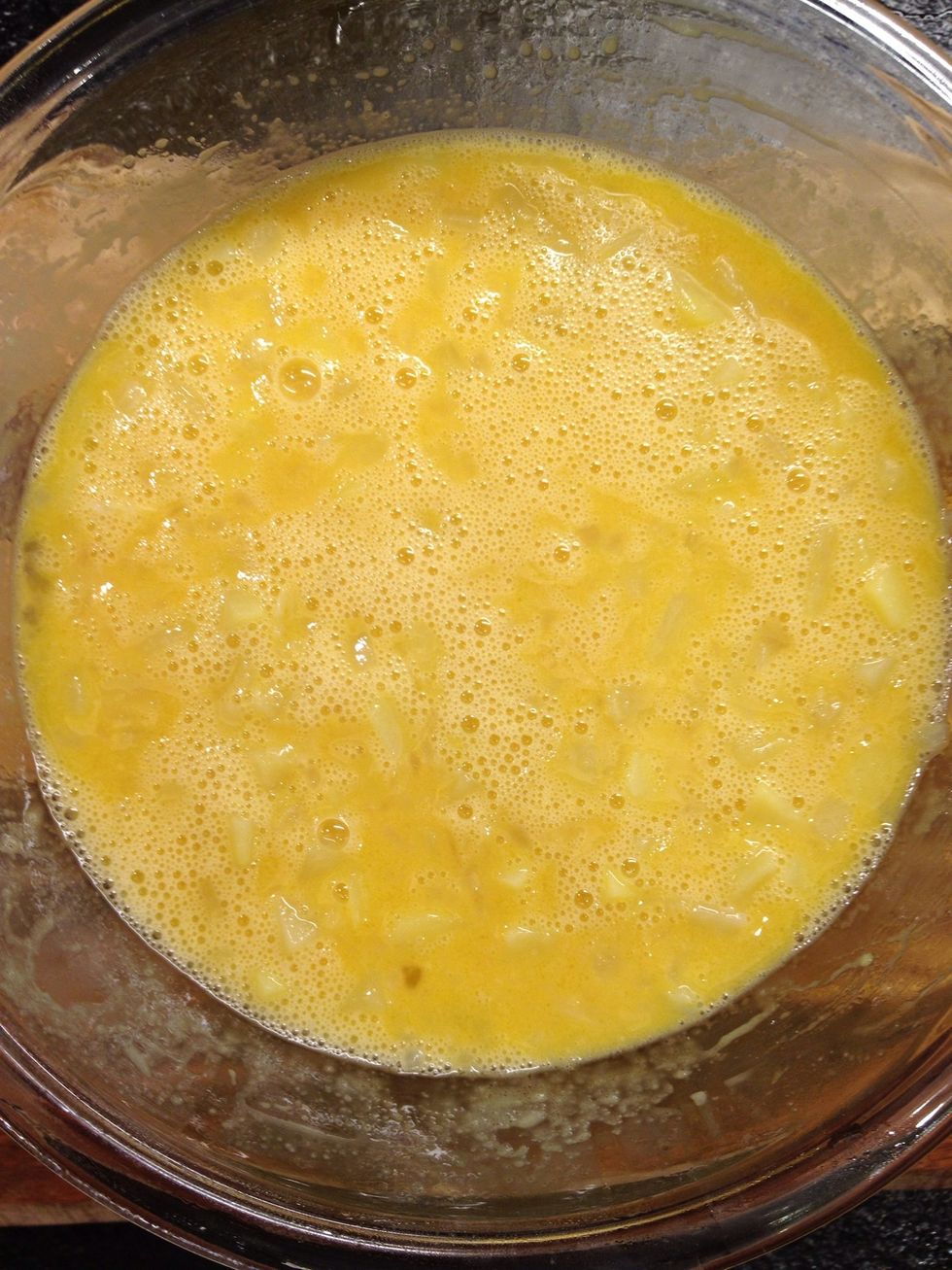 Taste if it needs salt. You can also crush it a little with a fork to get it creamier
Fire on high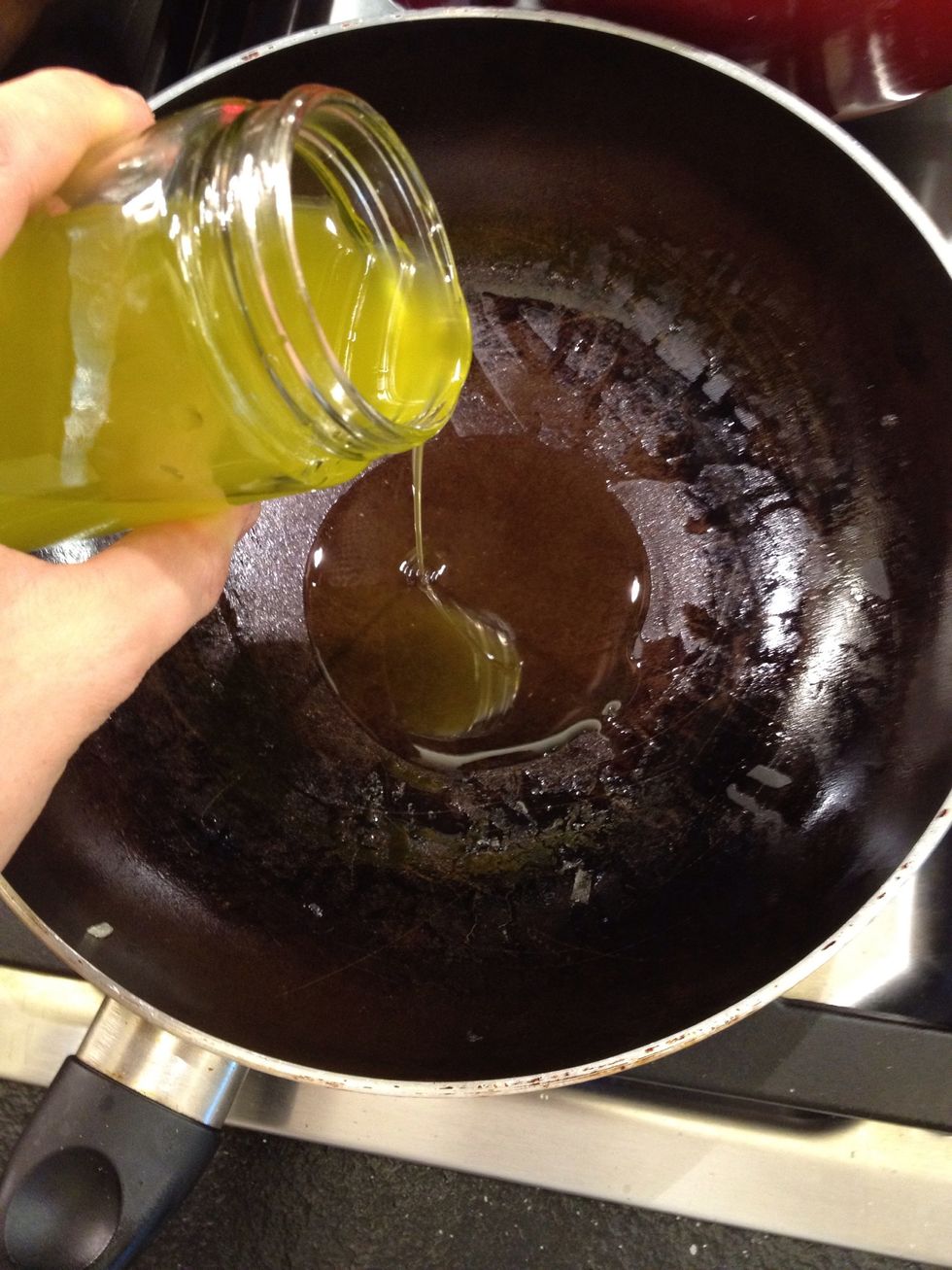 Some oil
Add the batter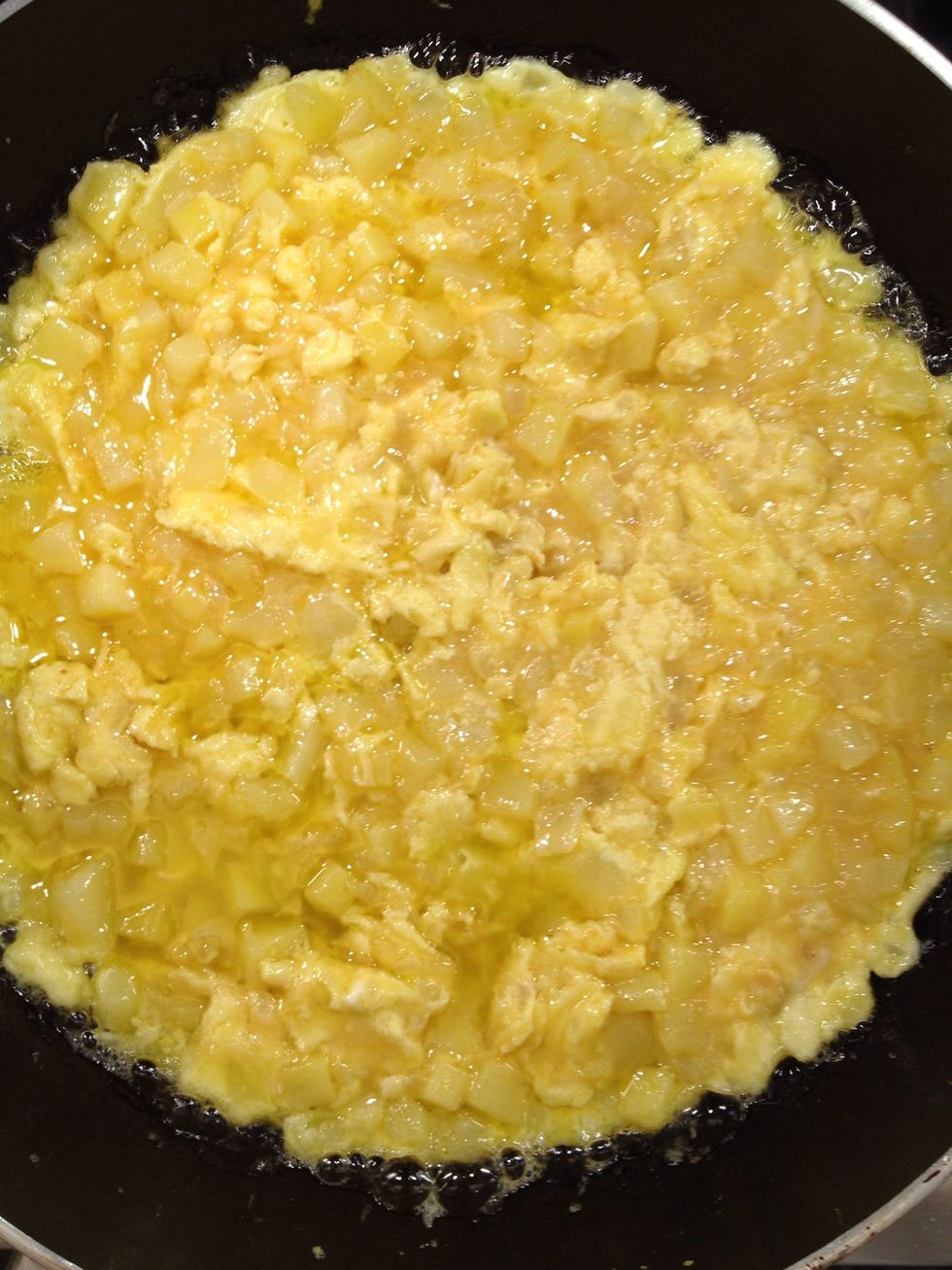 Let it cook.. But not too much.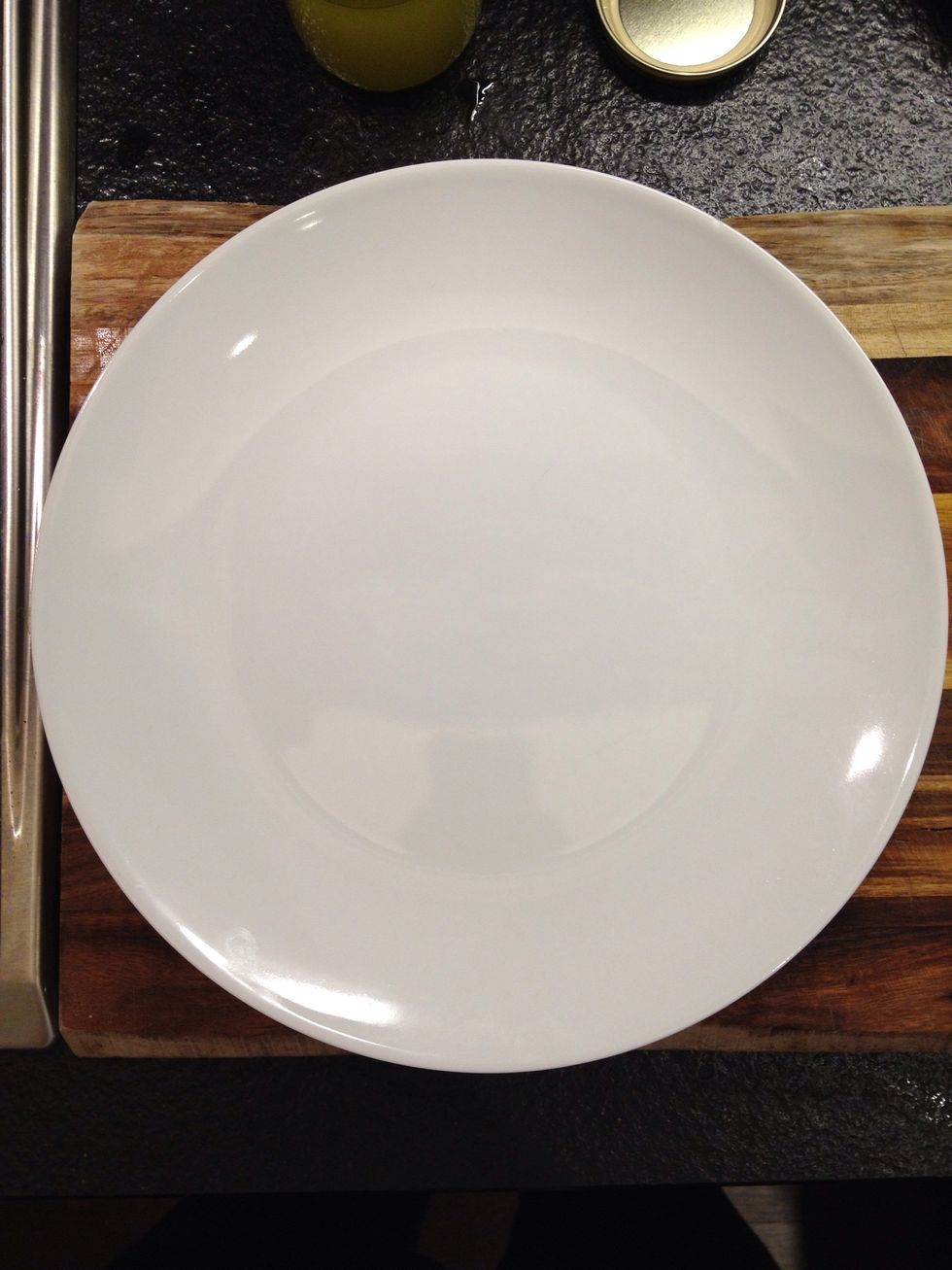 Grab a plate that is the same size as the pan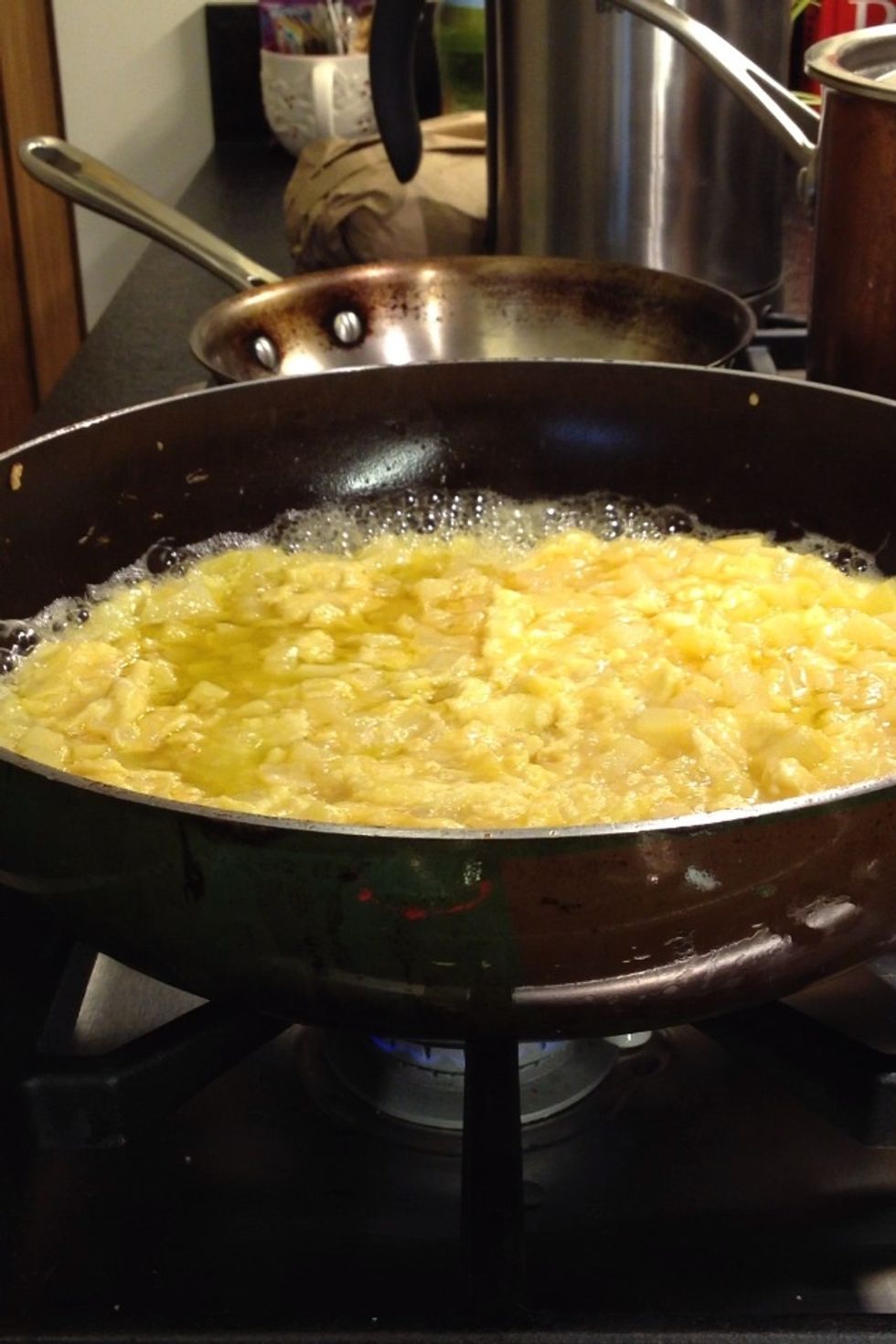 Get ready for the scary part.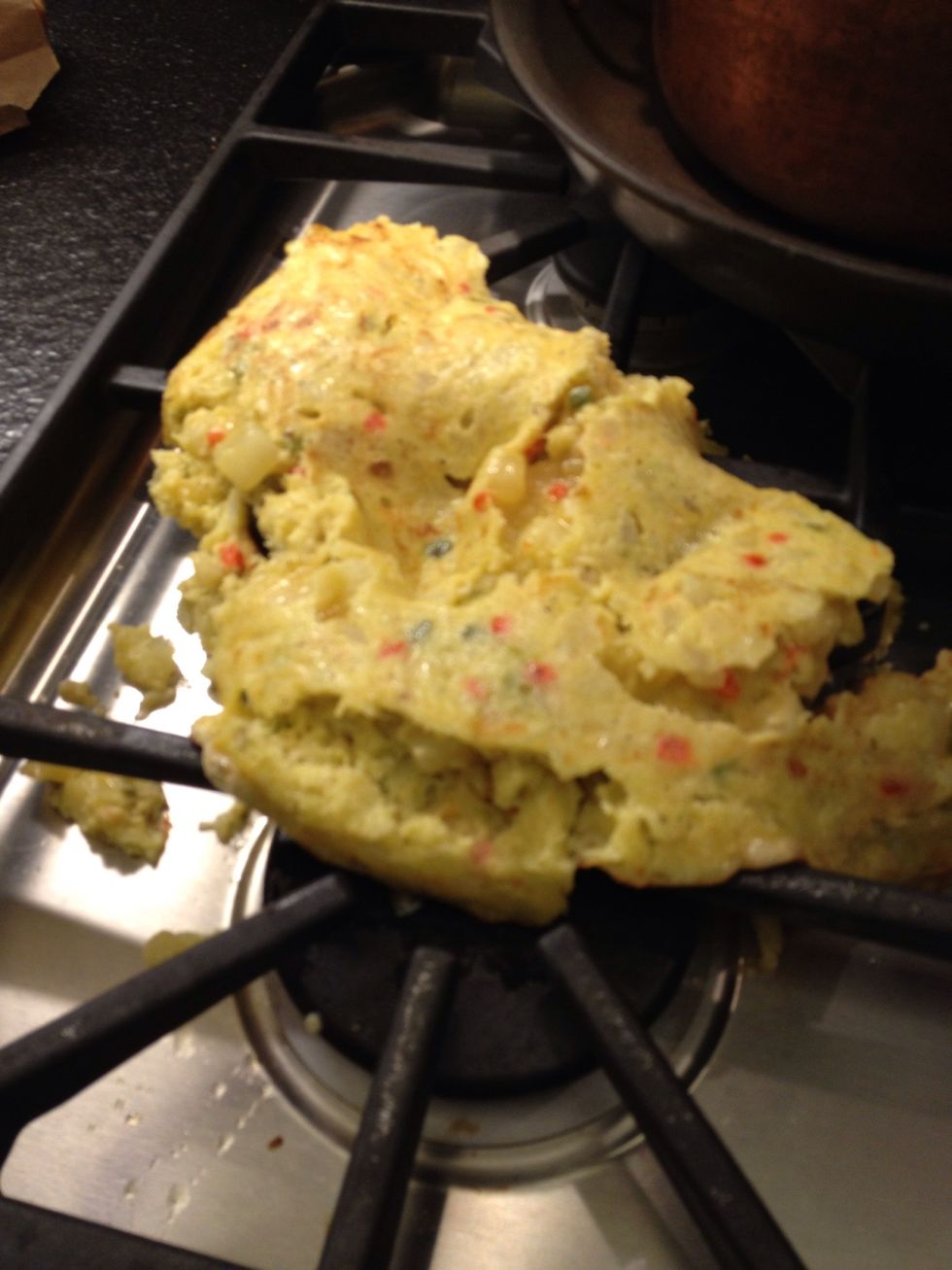 Or this may happen
Tuck it in. Add oil if it needs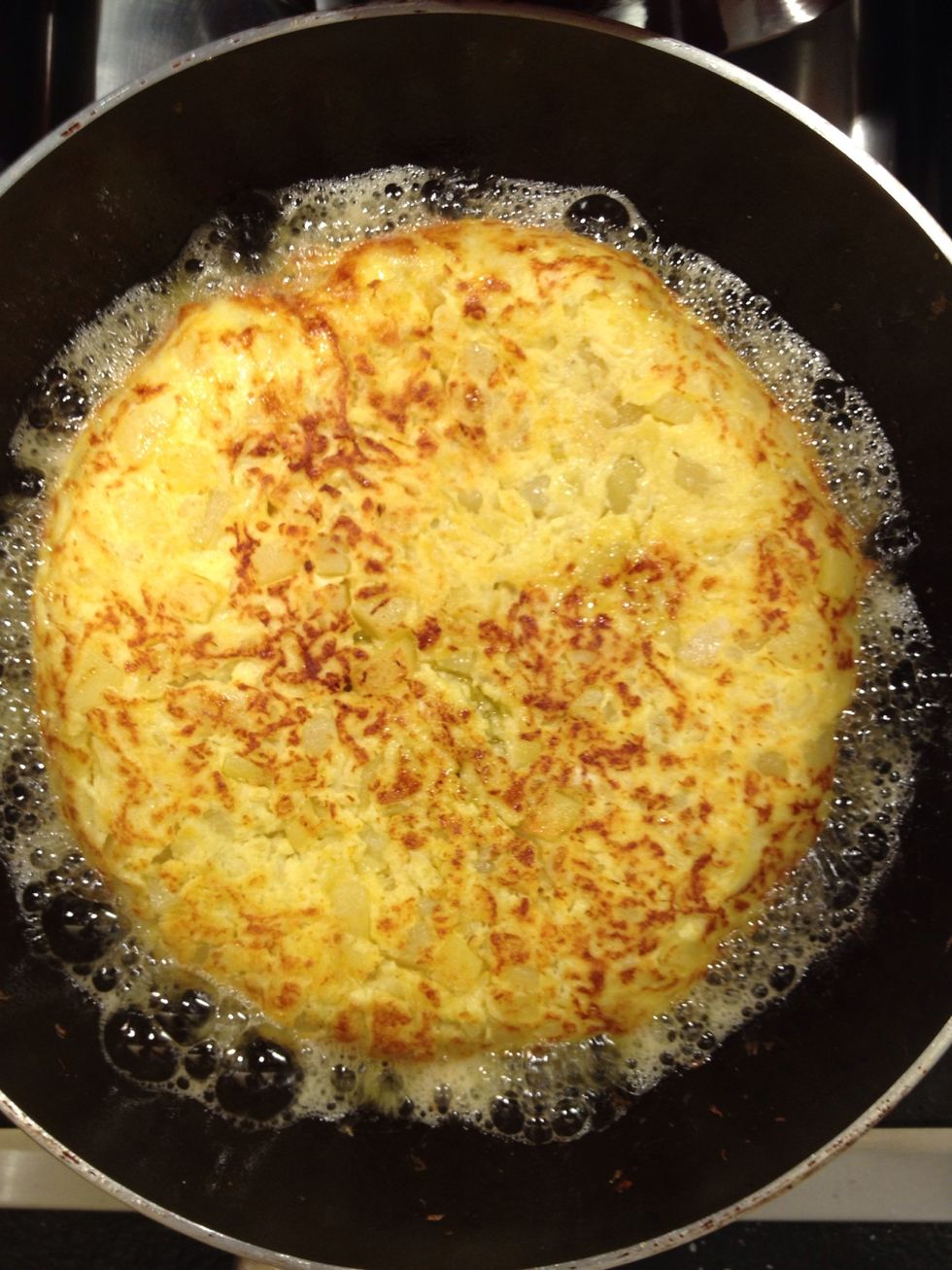 Let it cook a little more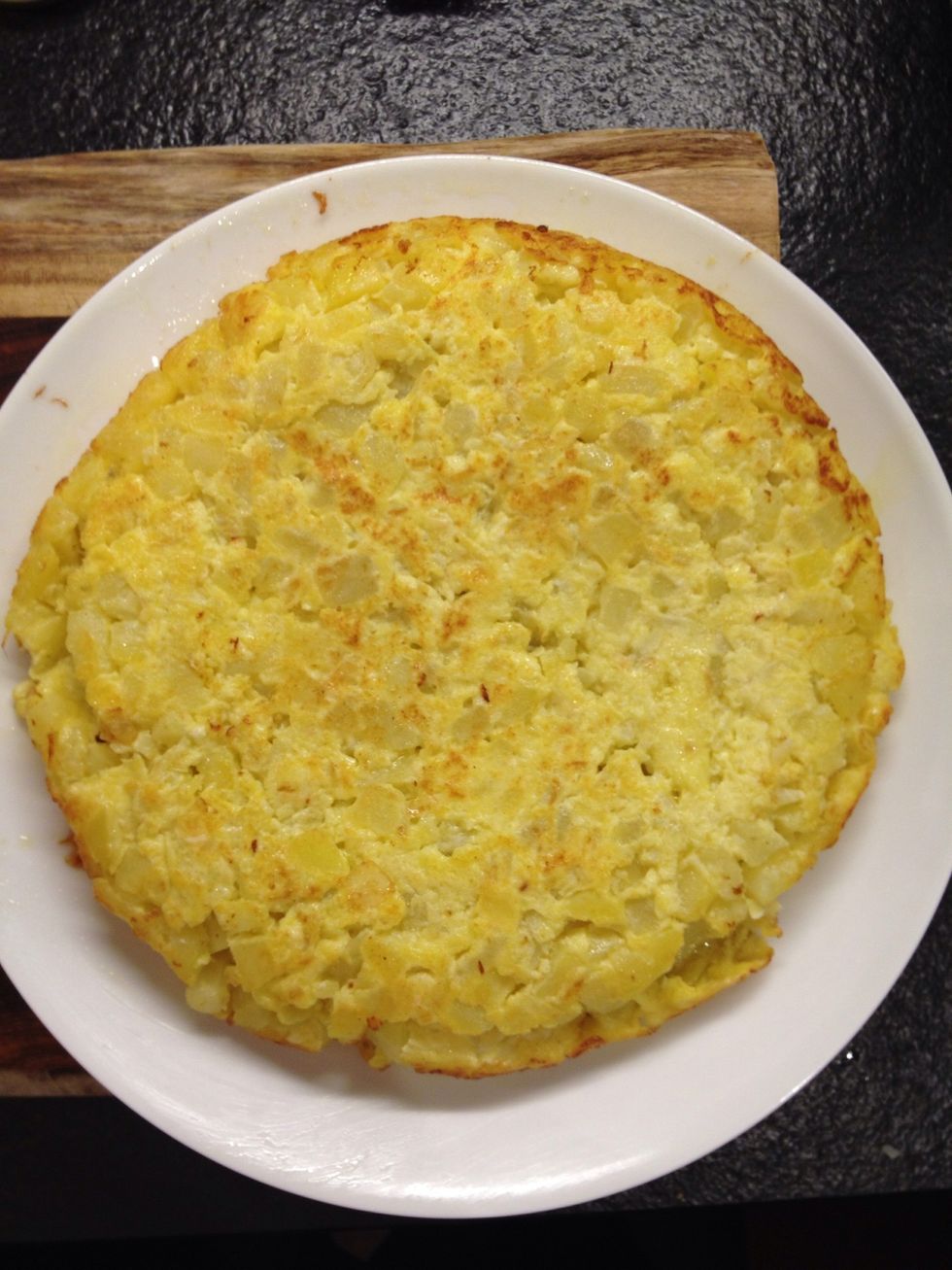 Flip it out...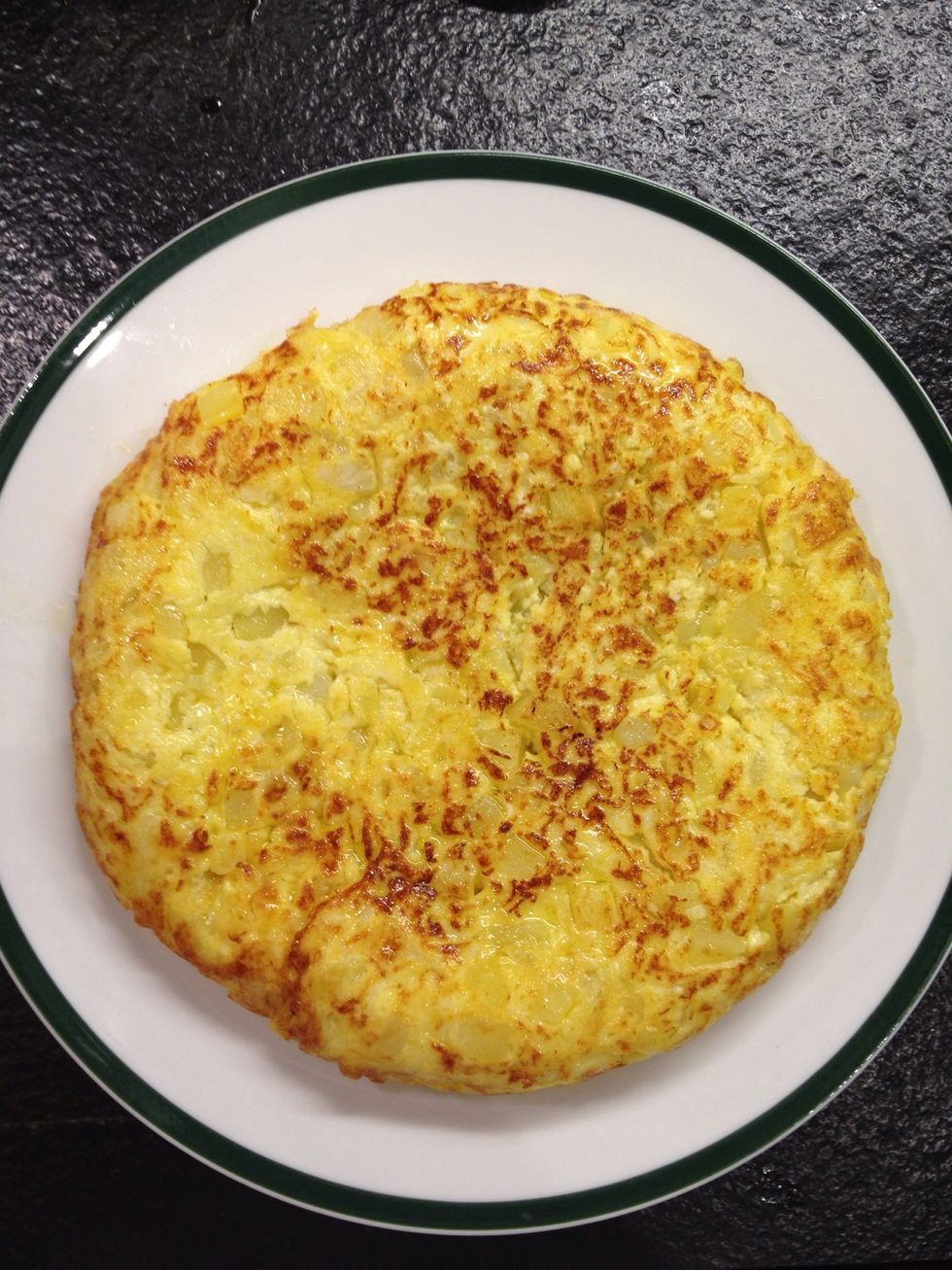 Full moon today. No accidents.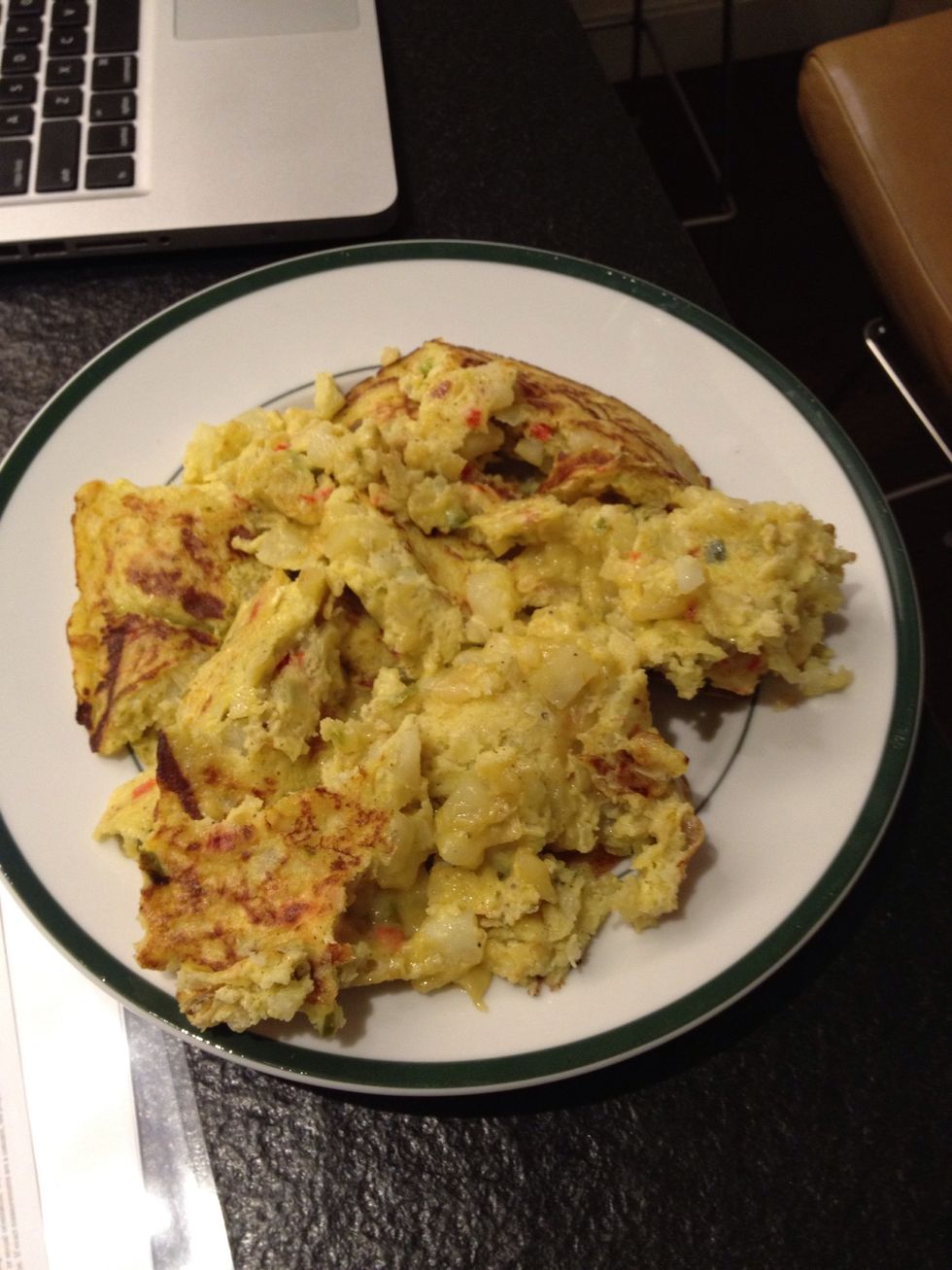 But accidents do happen.. Still bueno.
Serve on the side you are most happy with.
Some people can't live without carbs.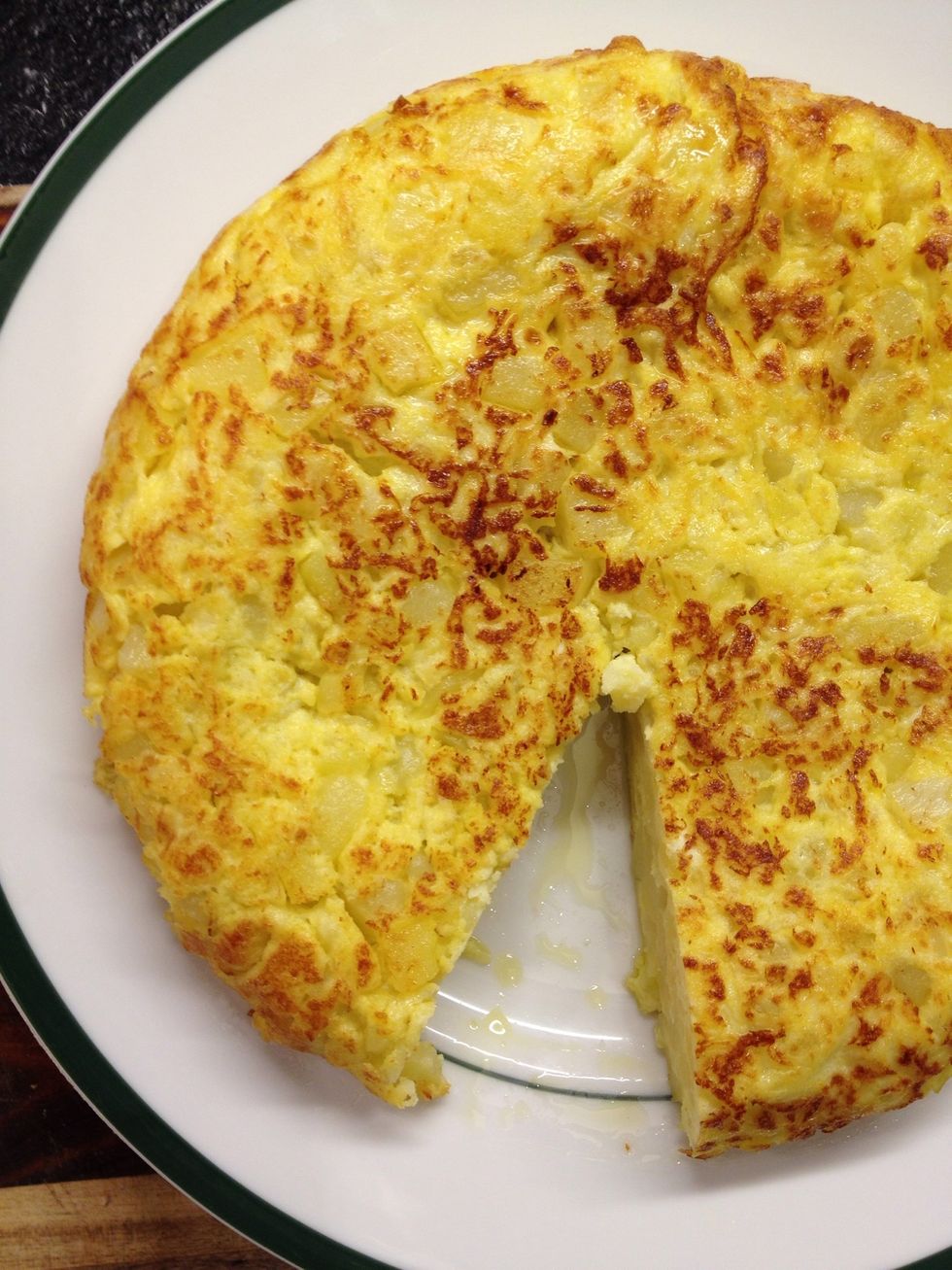 Slice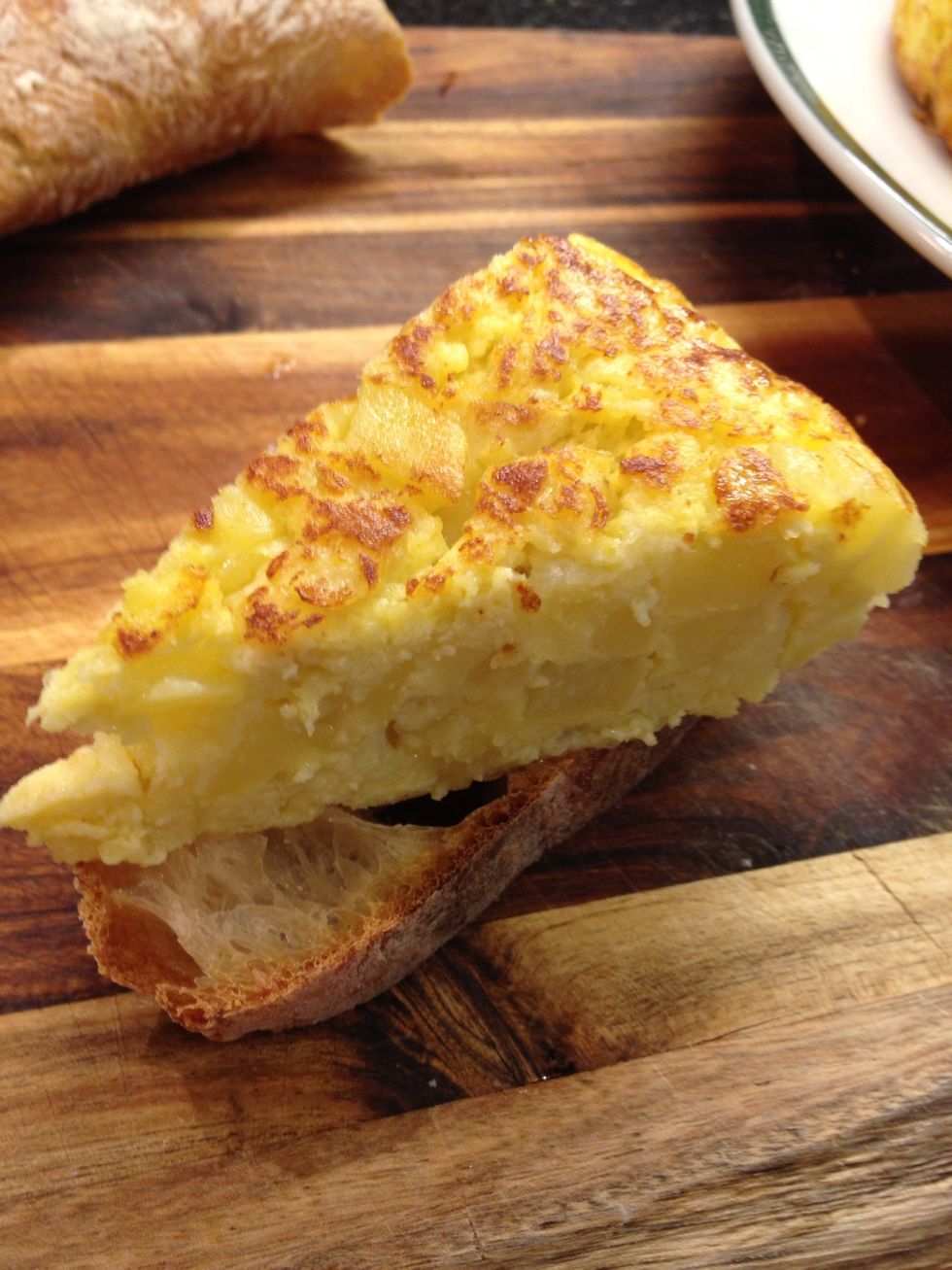 You have yourself a pintxo/tapa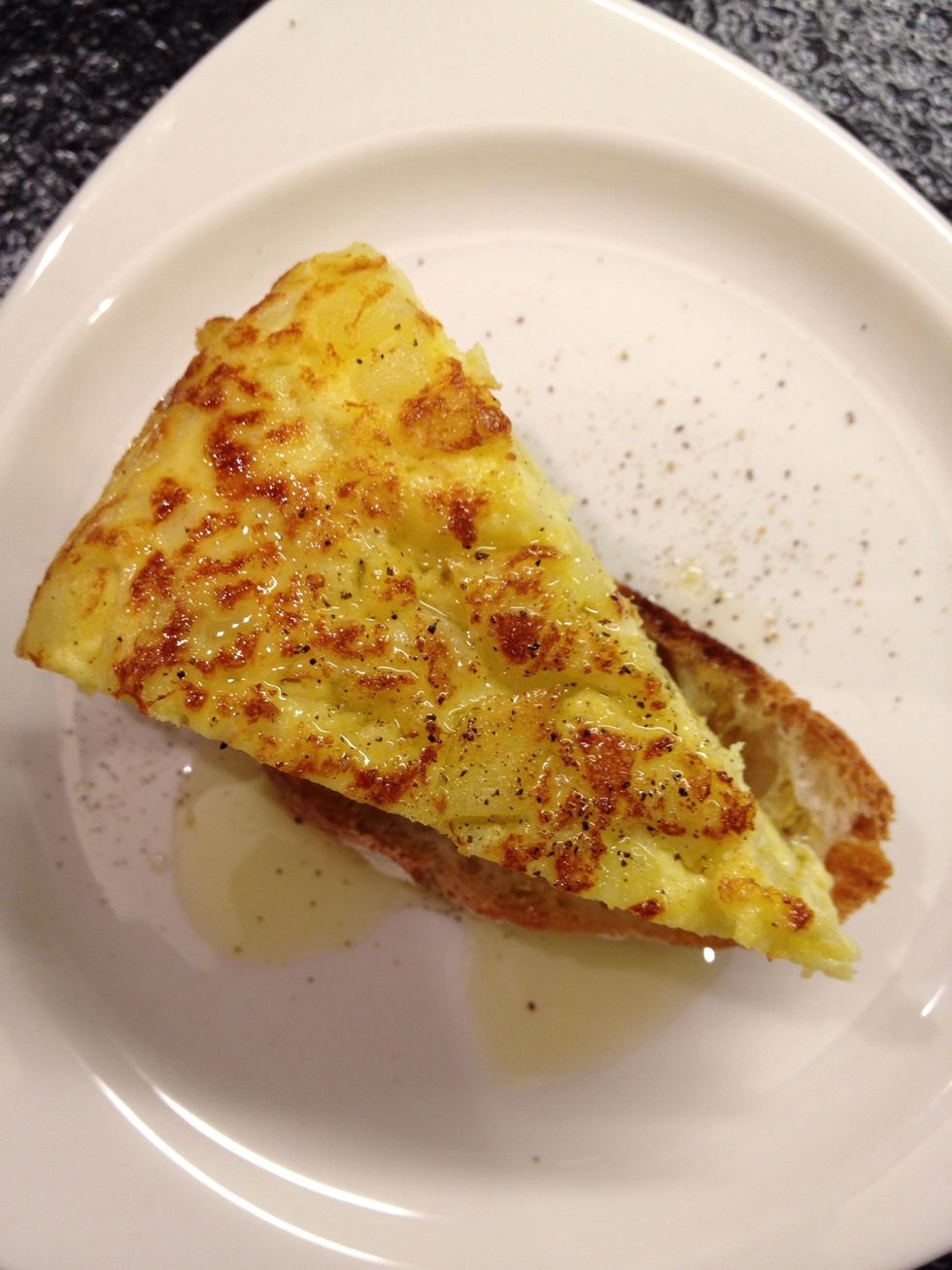 Es la locura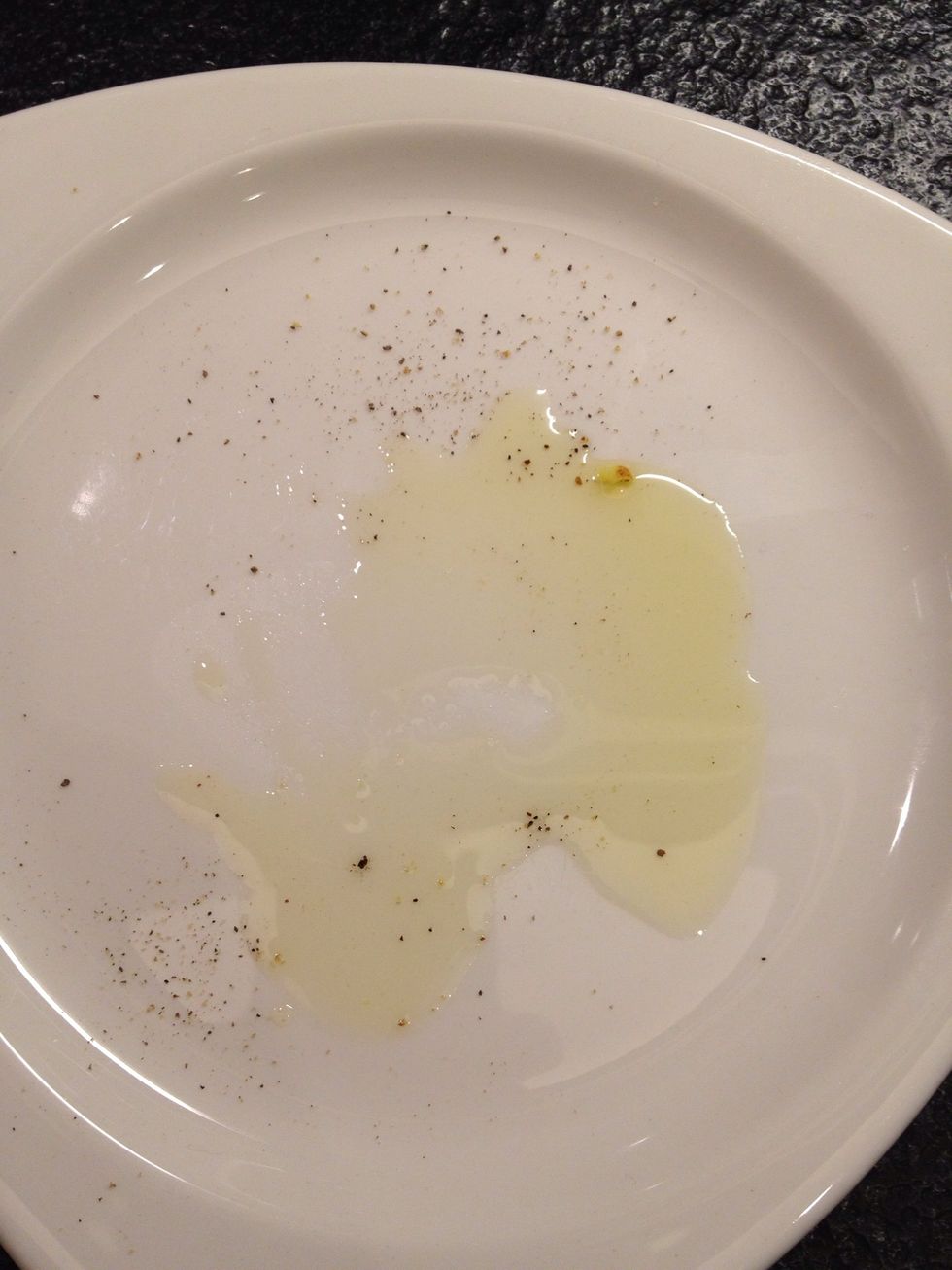 And it goes pretty fast.
Yokon Potatoes
Salt
Pepper
Olive oil