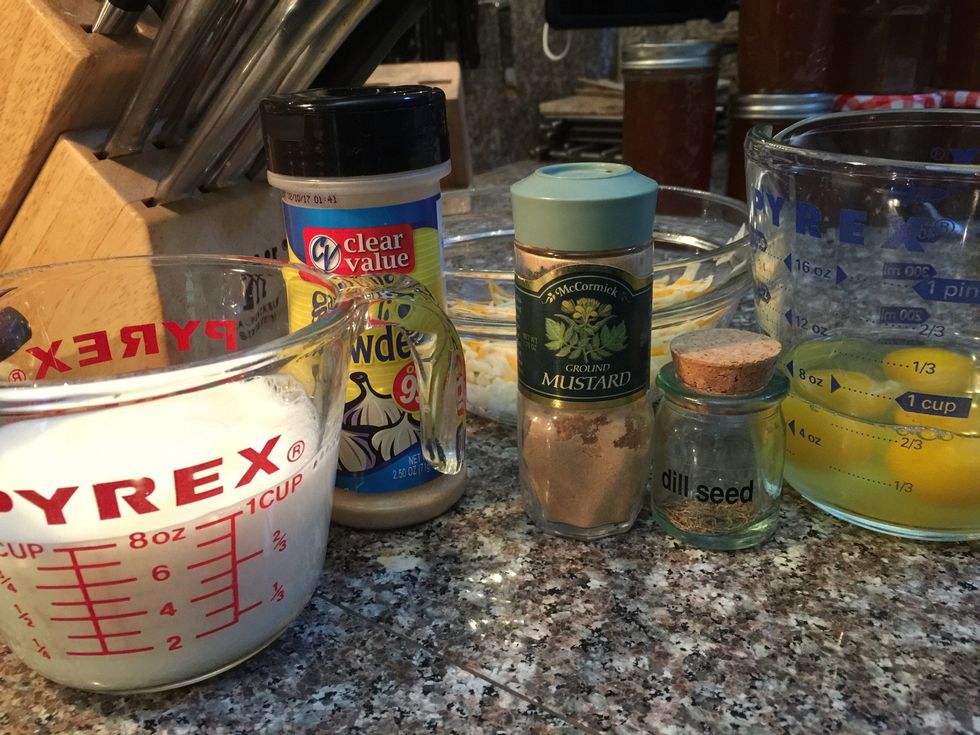 We got in a hurry and snapped this picture before we had all of the ingredients out! But they are ALL in the list!👍🏻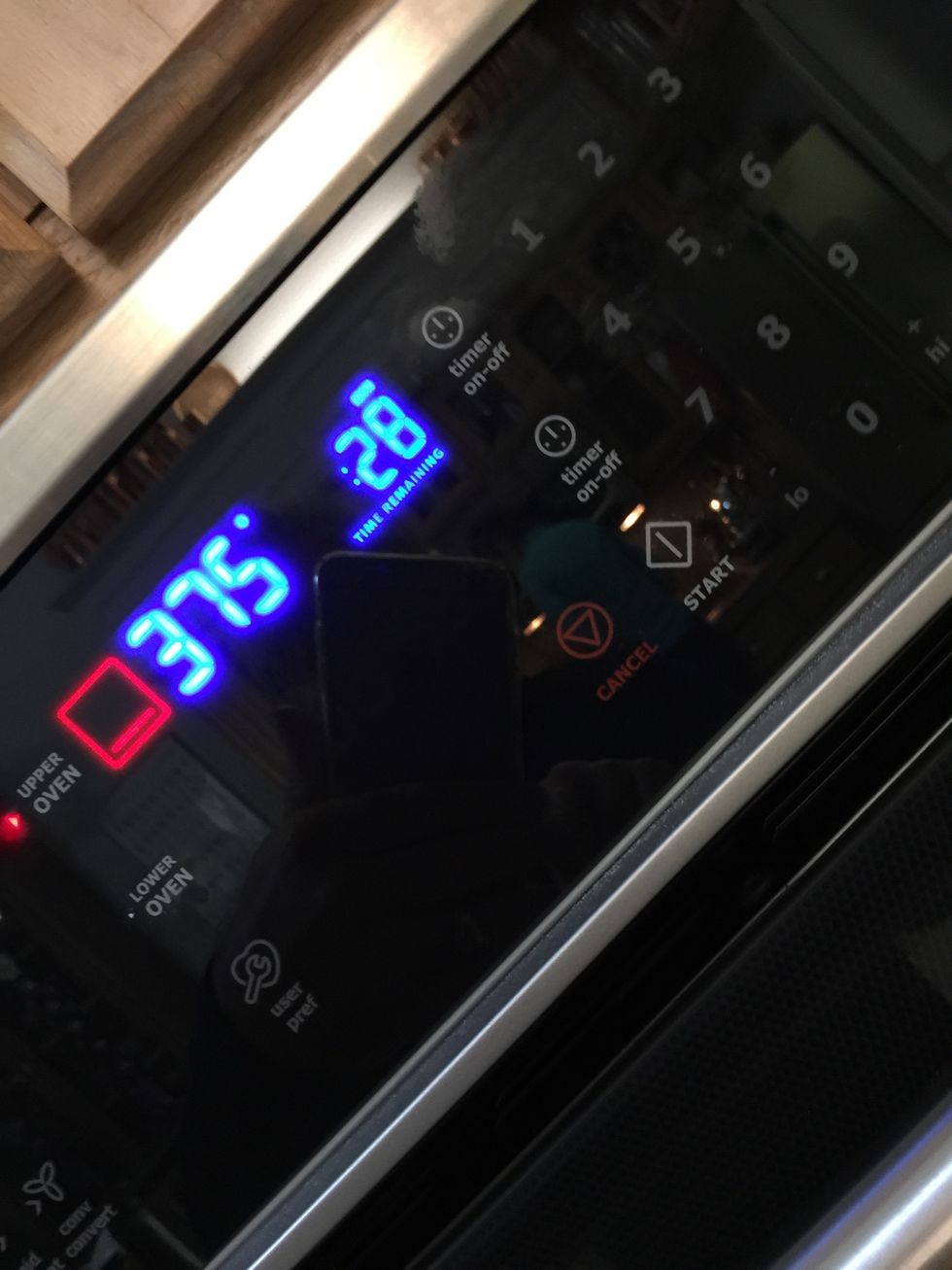 Pre-heat the oven now. You'll need it to pre-bake the crust. 375° F.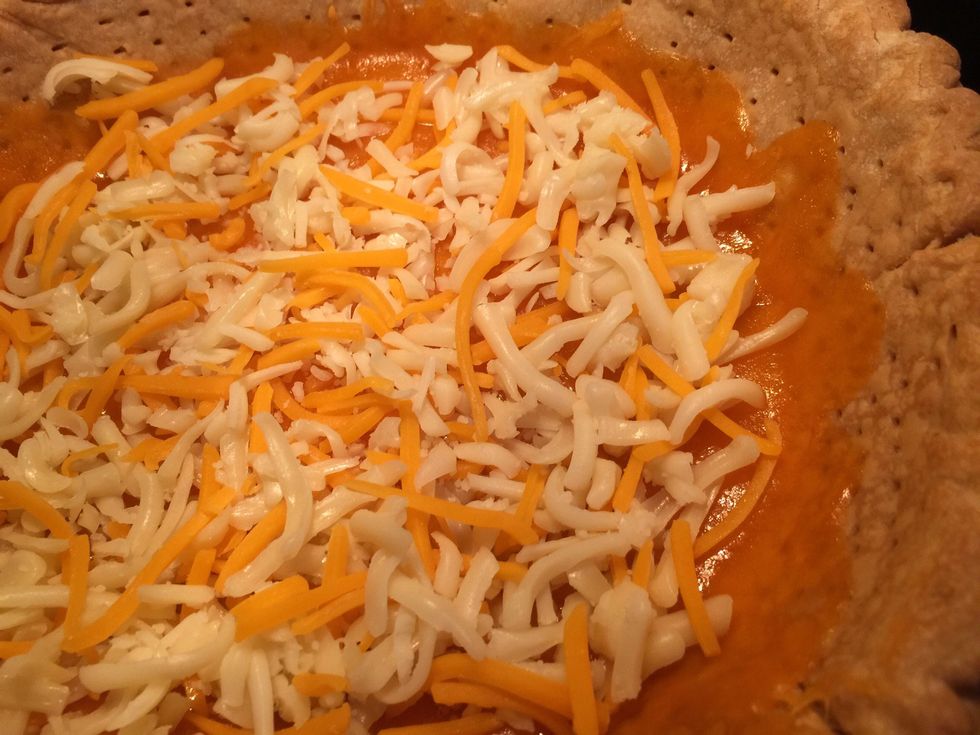 We missed a picture, but we pre-baked the crust until just turning golden. Then spread a small amount of cheese and back in the oven to melt it. Keeps the crust crisp.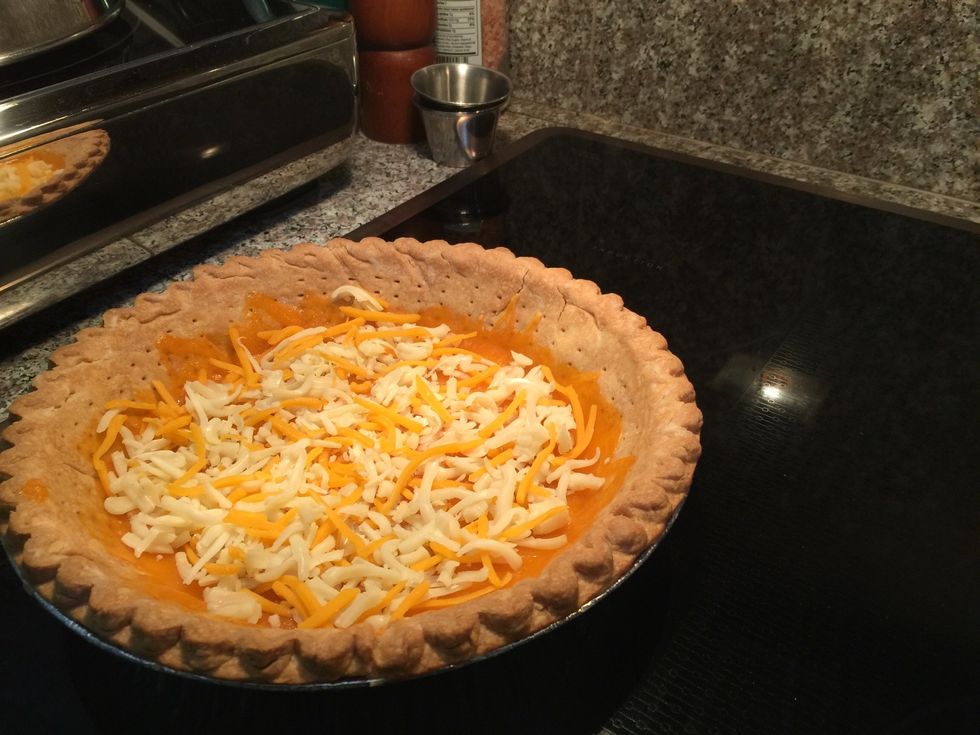 Then spread more cheese to go under the tomatoes. Like this!😊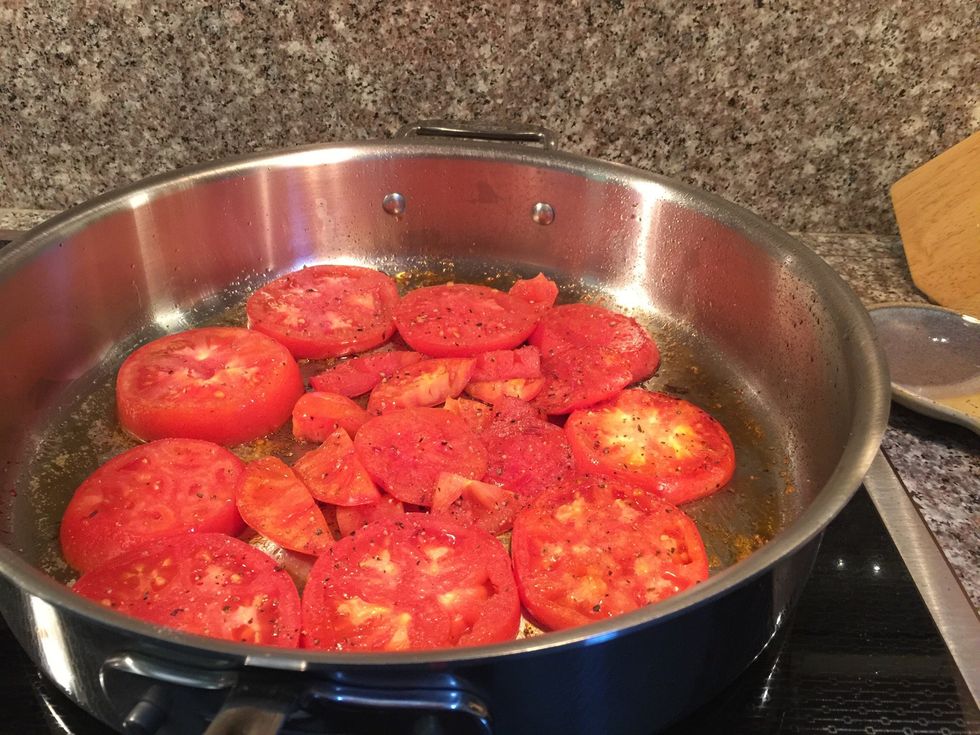 Pour a couple of turns of olive oil into the hot the sauté pan. Add the tomatoes in a single layer.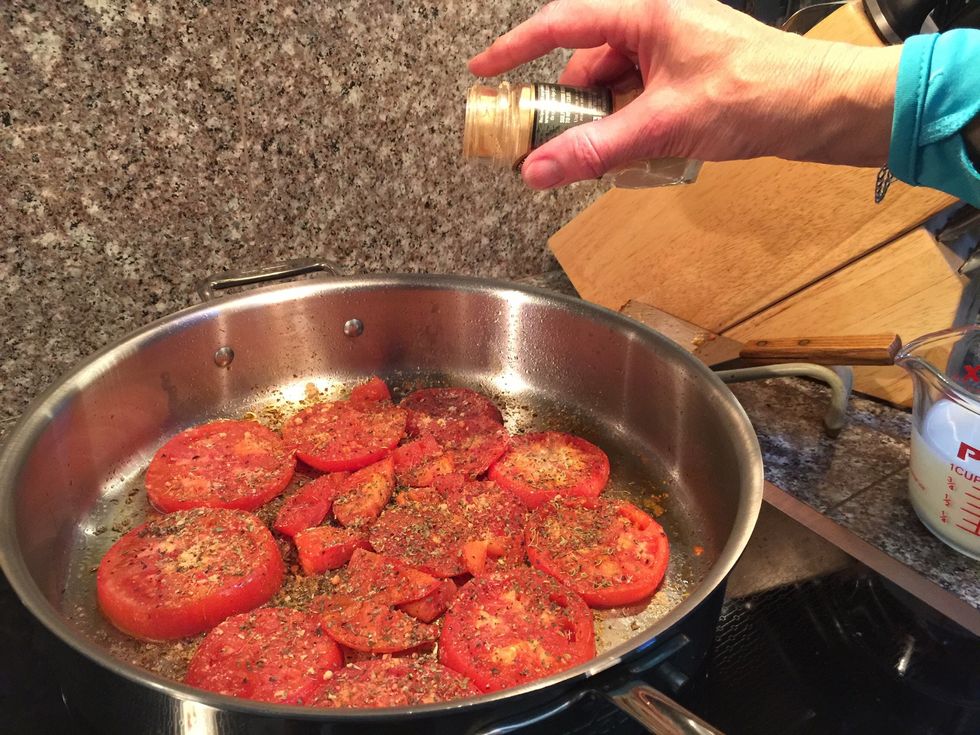 Add the herbs and spices....the amounts are really to taste. The measurements we put in are a good starting point, but you might adjust them the second time you make this! You will make it again!😊
Sauté on medium heat......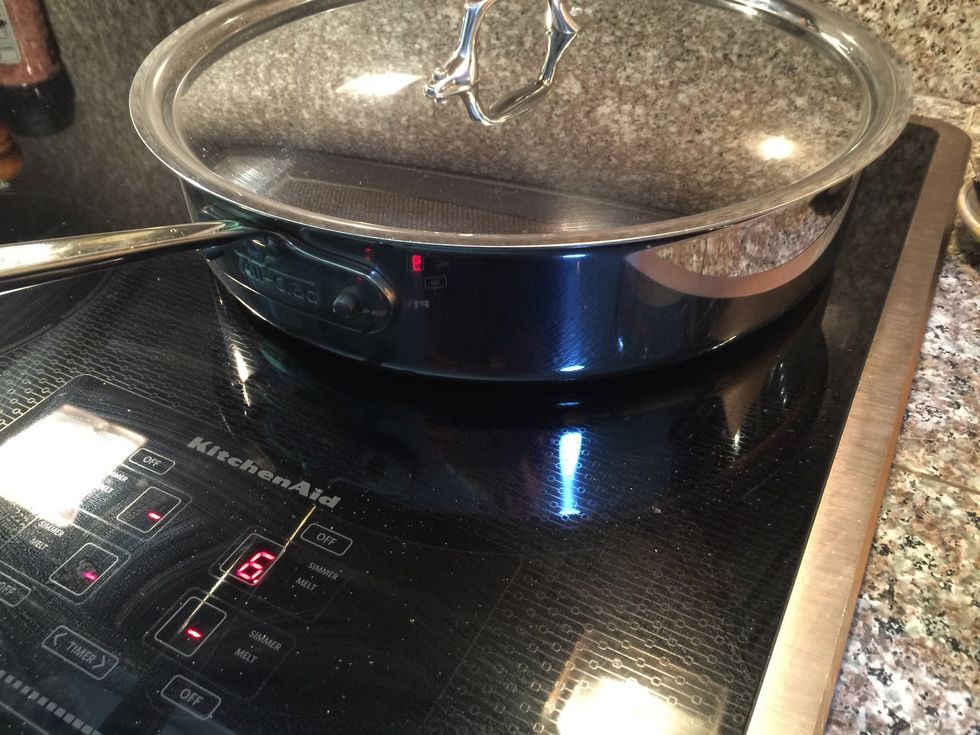 Cover the pan until tomatoes just begin to soften. You don't want them to get "mushy" but a lot depends on how ripe they are when you start!
This looks almost right!😋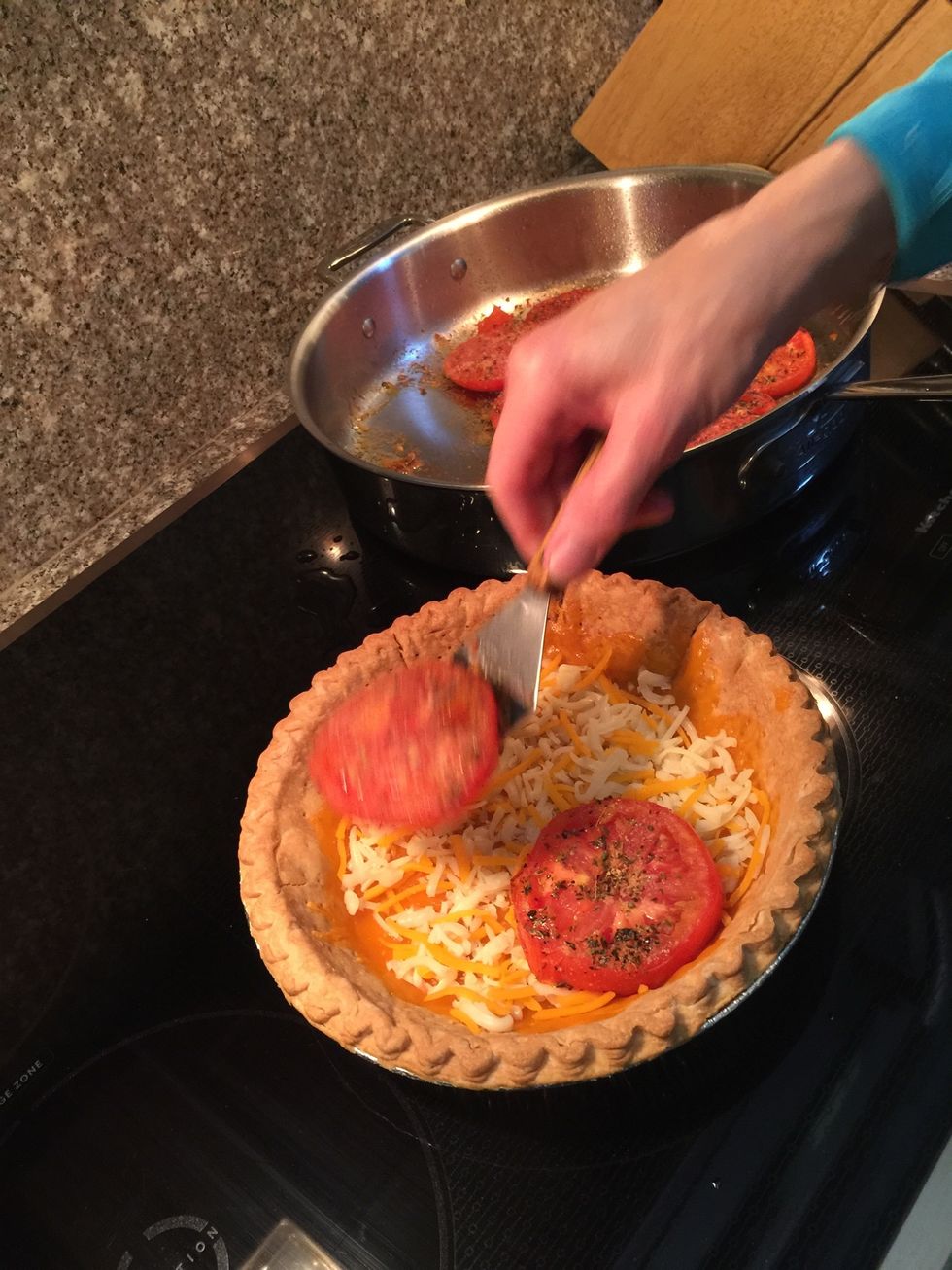 Place the tomatoes on the cheese in the crust....just keep layering them until they're all in.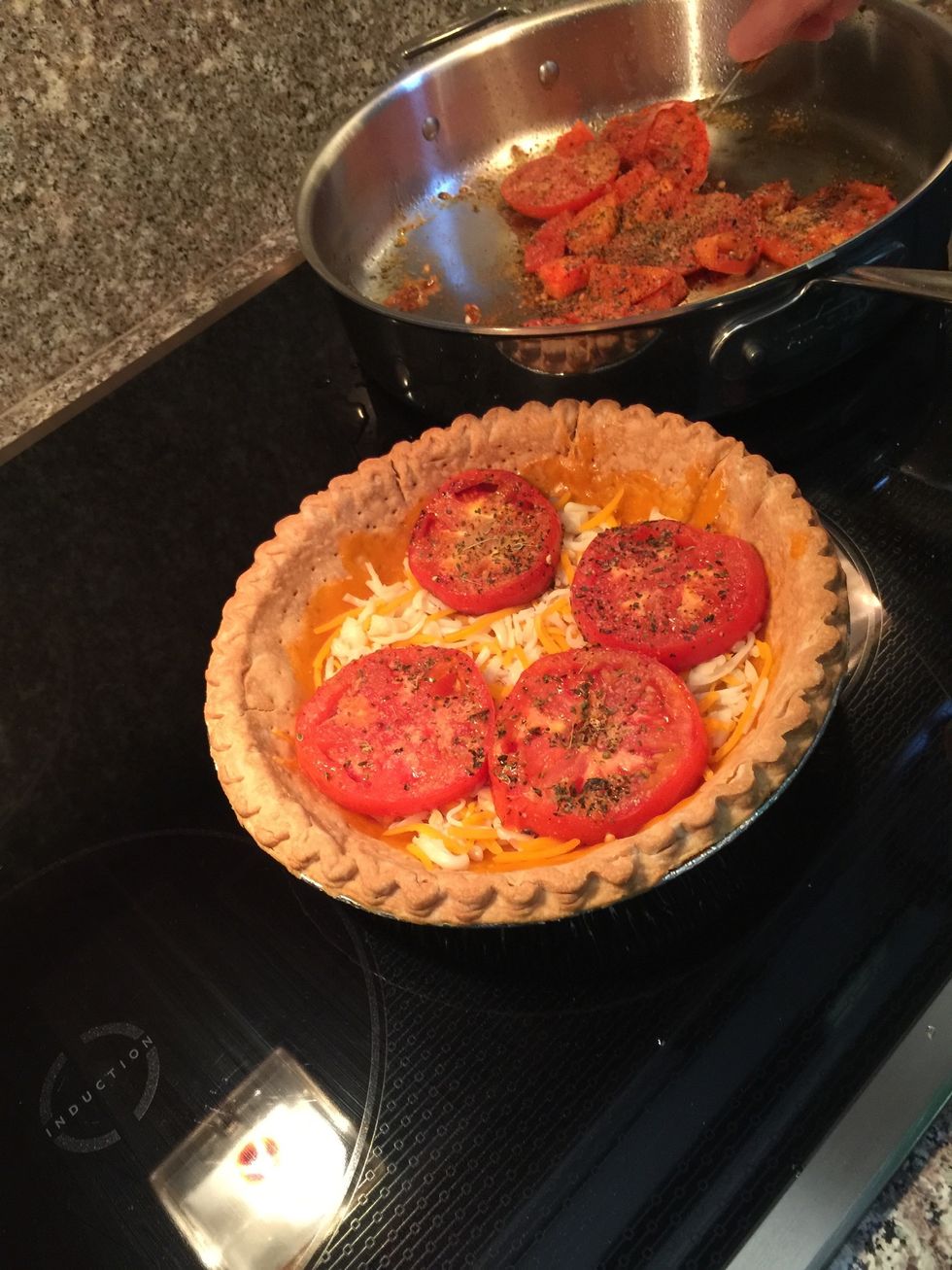 When you get to here.....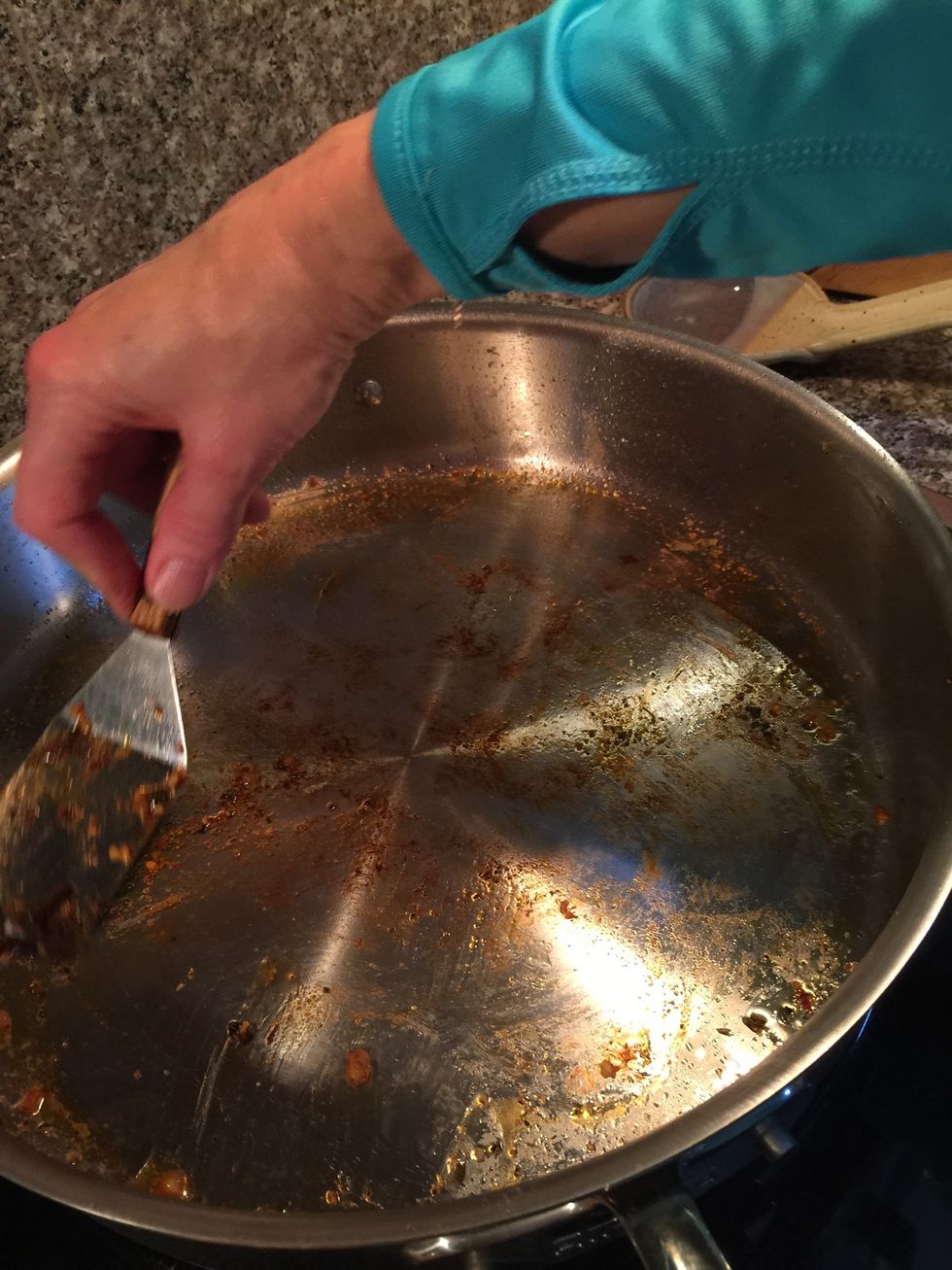 Scrape some of that good stuff stuck to the pan and spread it over the top.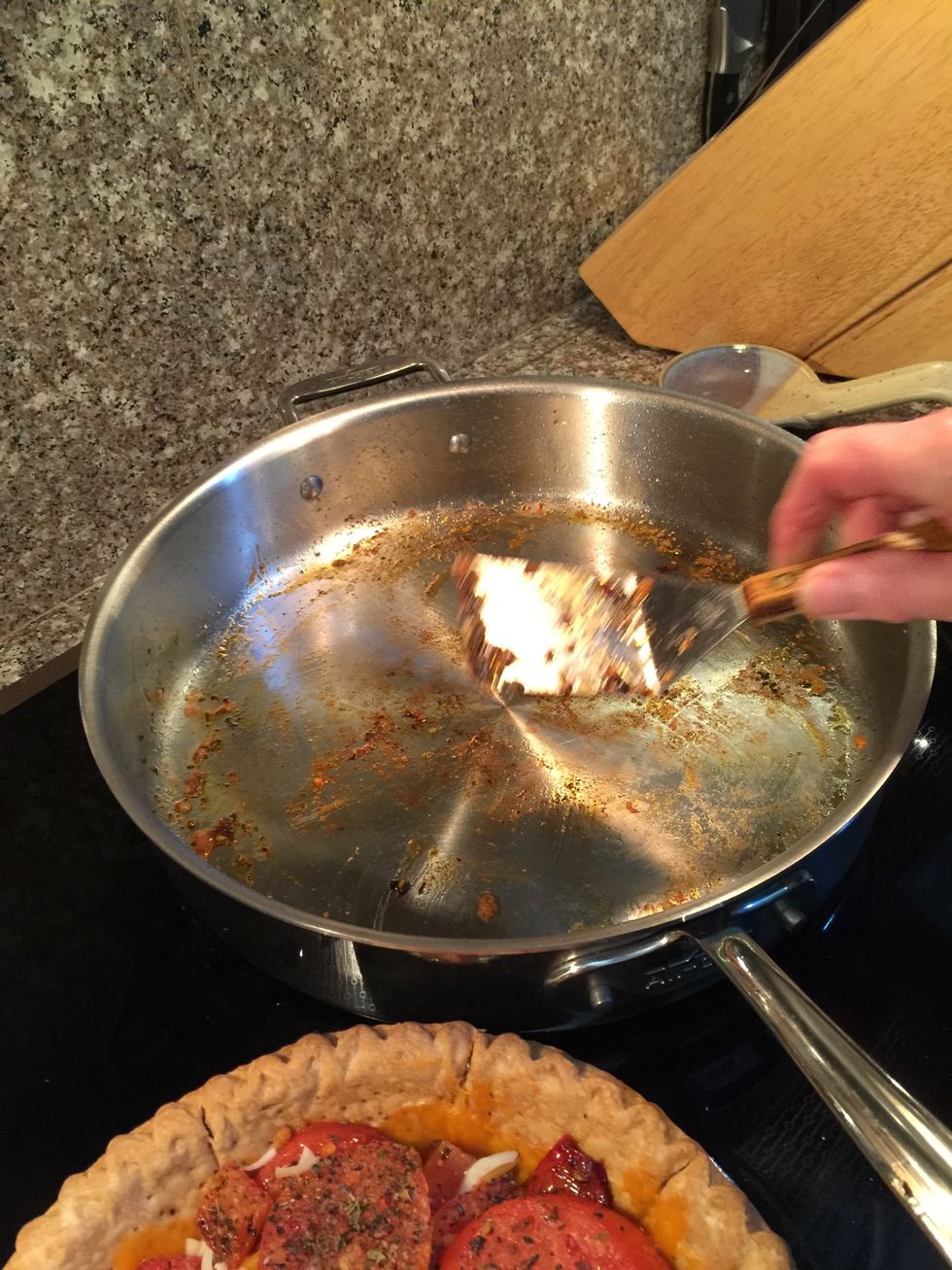 You wouldn't want to waste THIS!!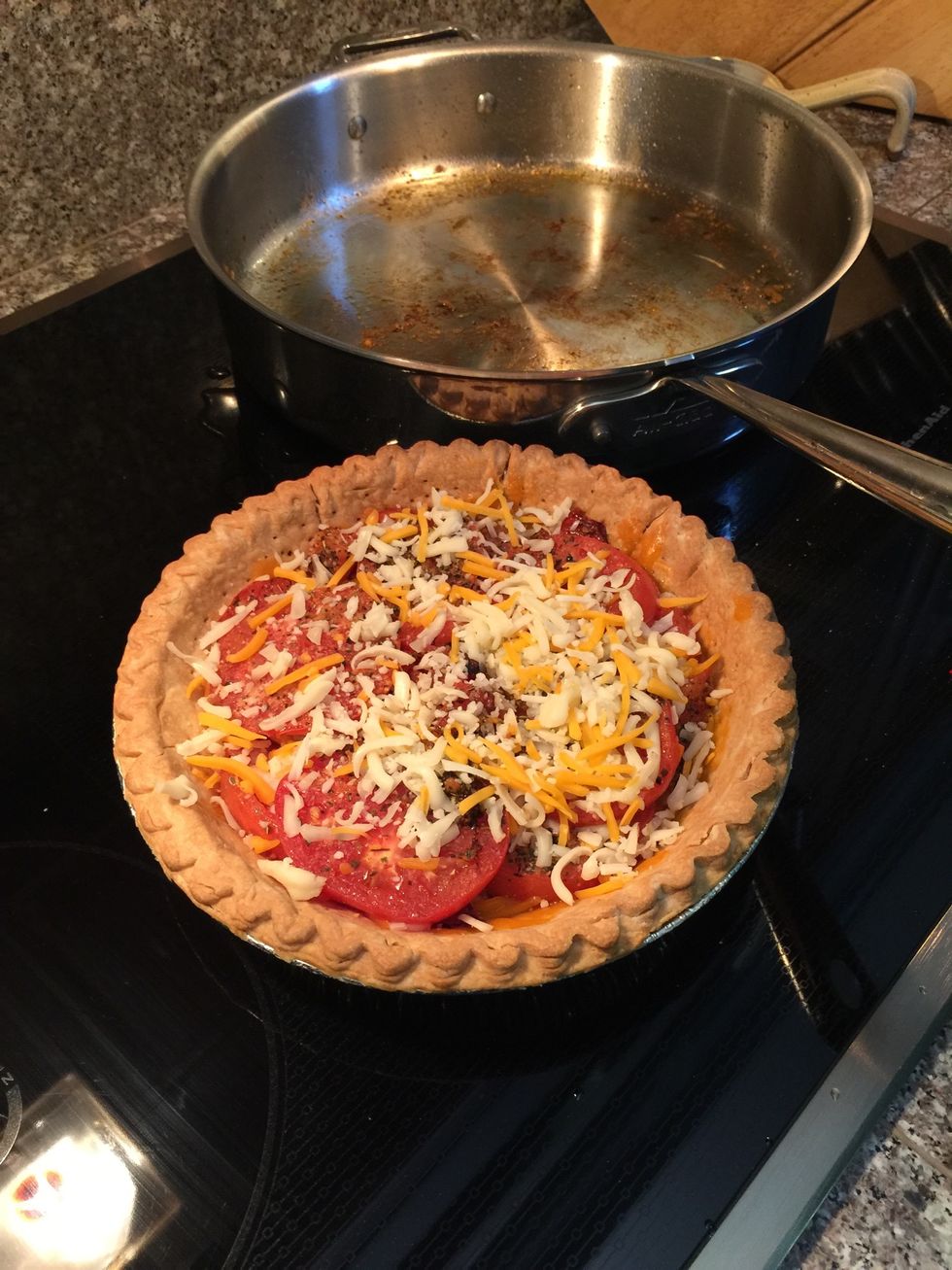 After all the tomatoes are in and the pan is all scraped clean, add the last of the cheese.
It's easiest to mix the eggs and milk in a two cup measuring cup!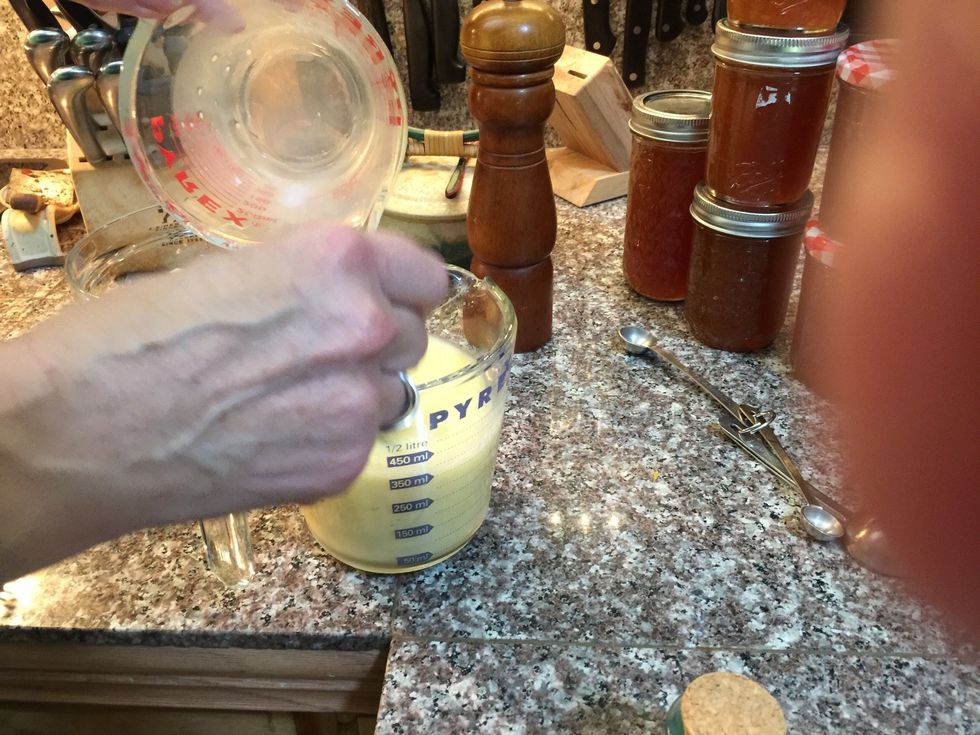 Whisk the eggs, milk and salt and pepper in the measuring cup.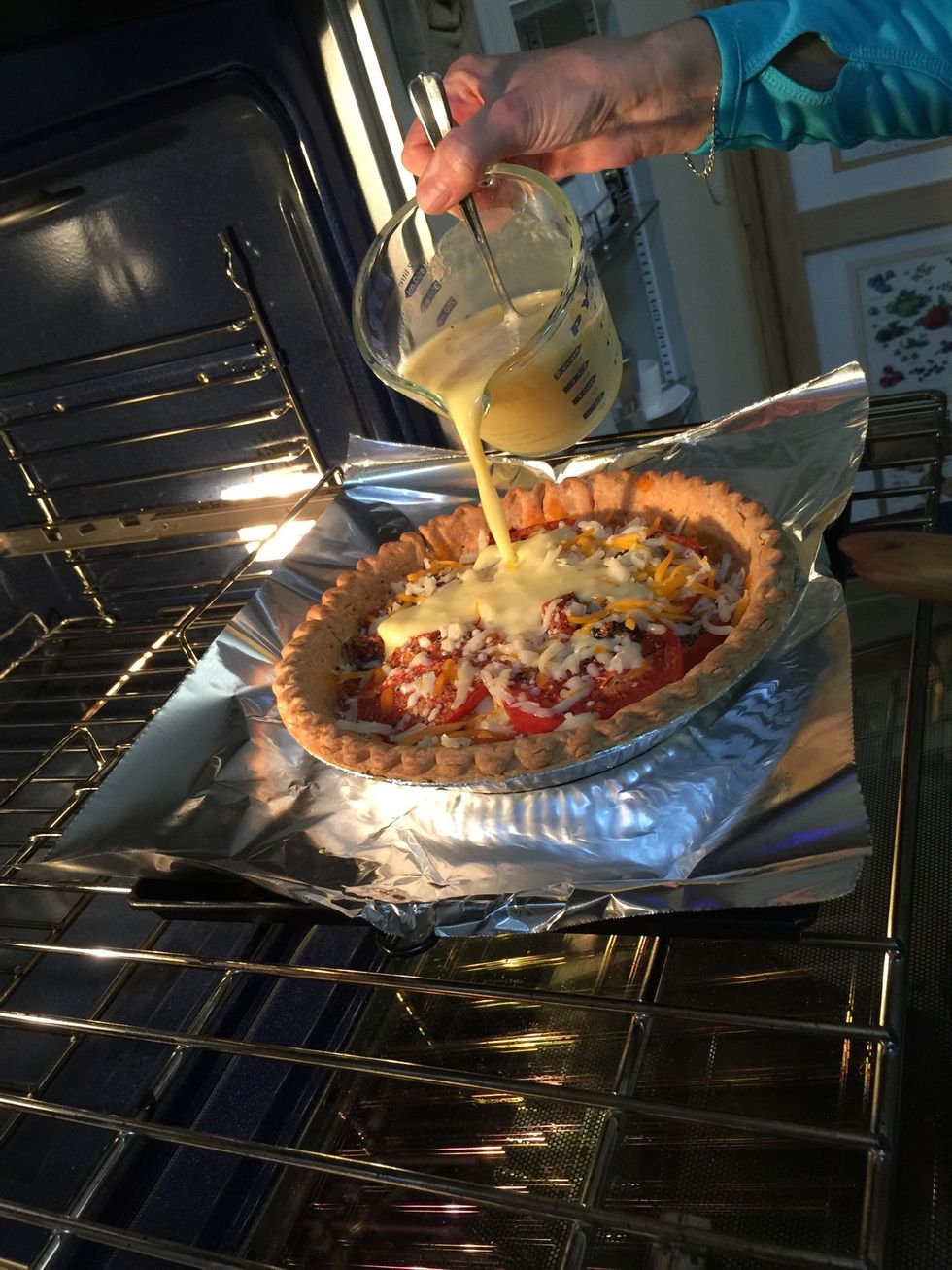 Move the crust to the oven before adding the egg mixture....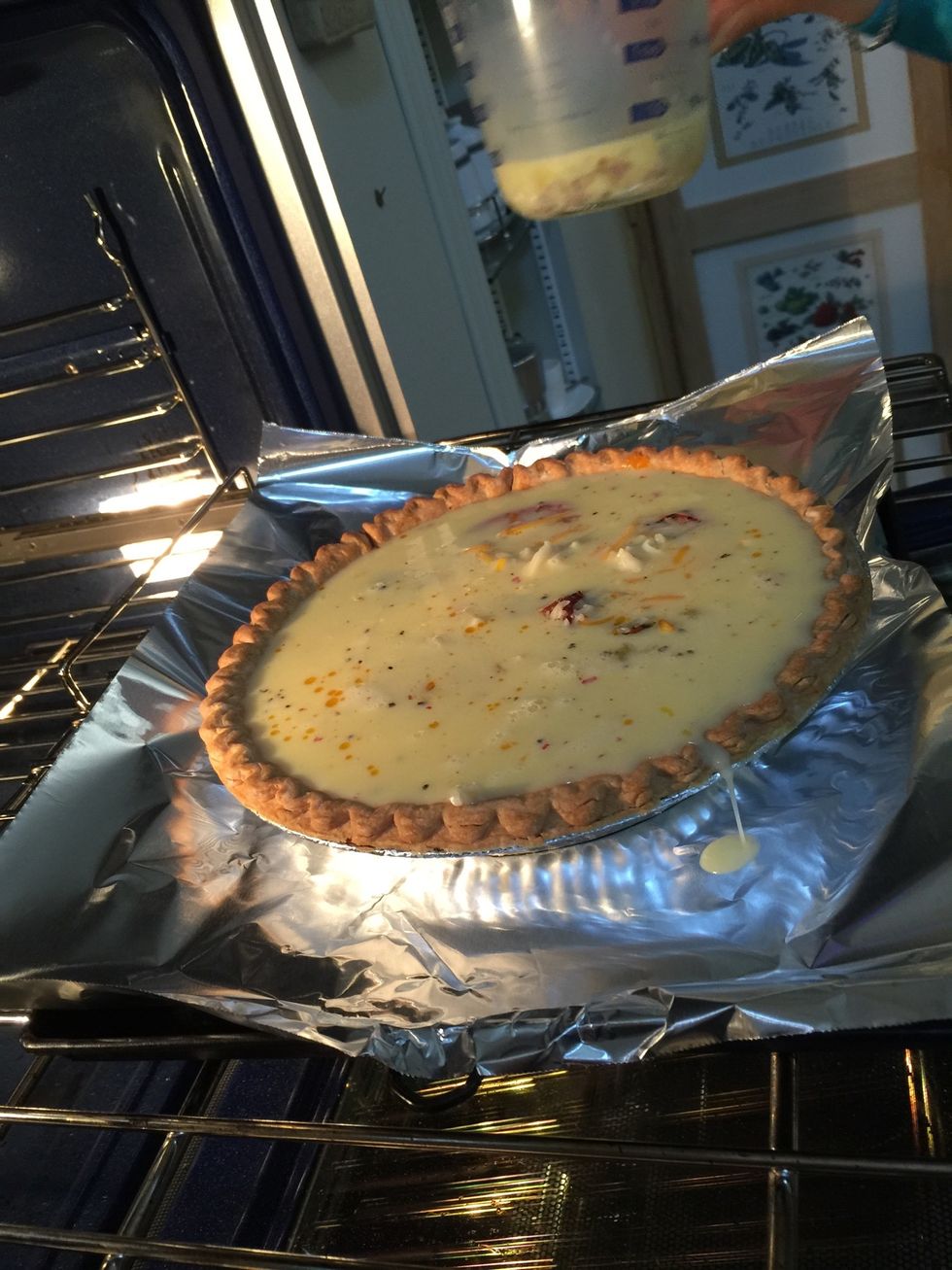 Because it gets VERY full and would be impossible to move afterward!😳. Notice the aluminum foil under the pan.....burned egg on the bottom of the oven is NOT good!😬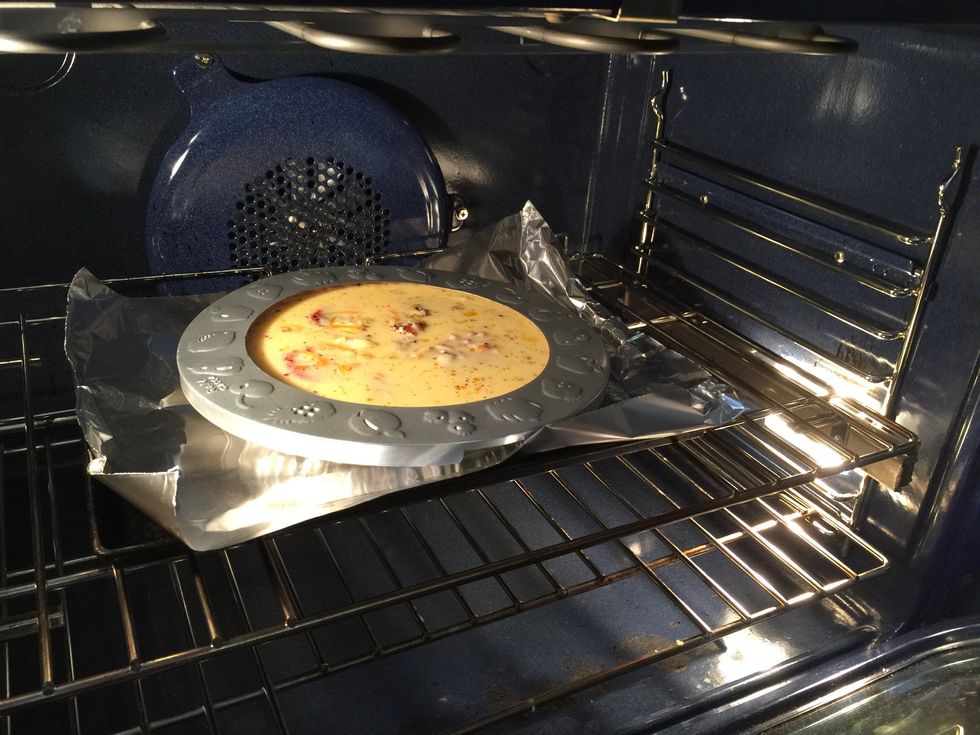 Cover the crust. Remember, it is already baked and you don't want it to burn. Set the timer for about 30 minutes and check it. Think frittata, just set in the center and golden brown.....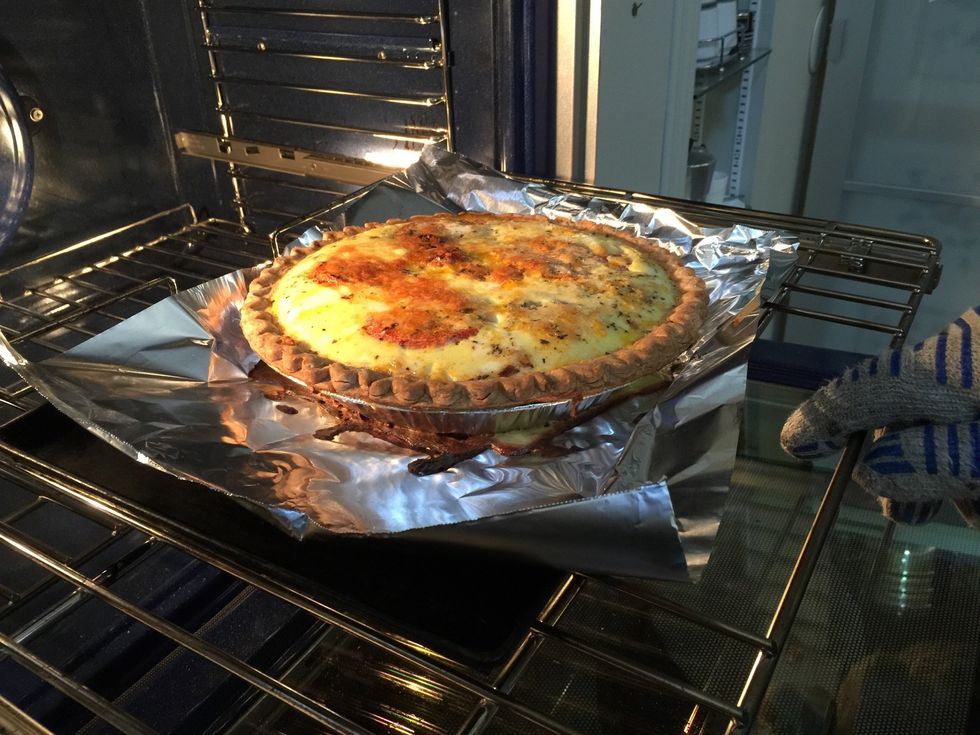 Like this!😋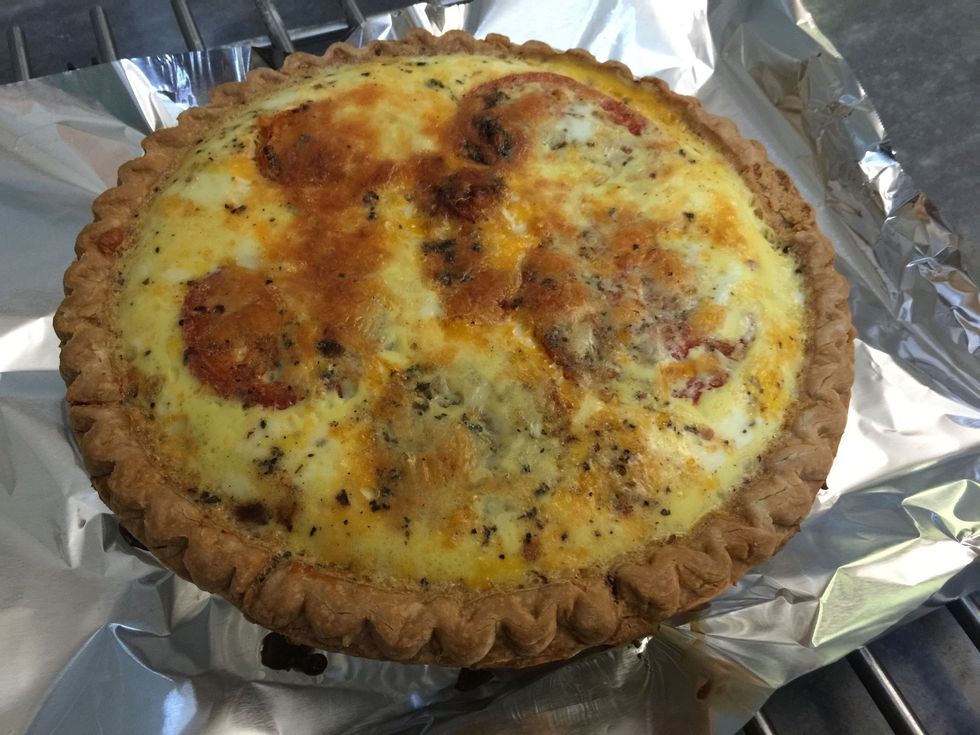 It already looks great, but.....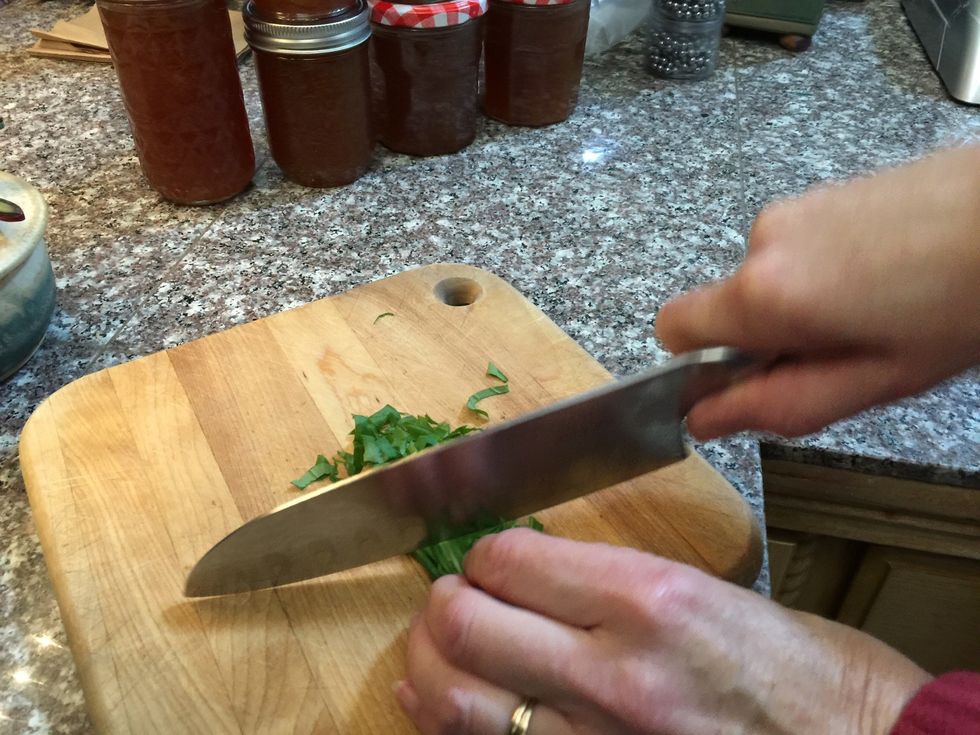 Chiffonade the basil and...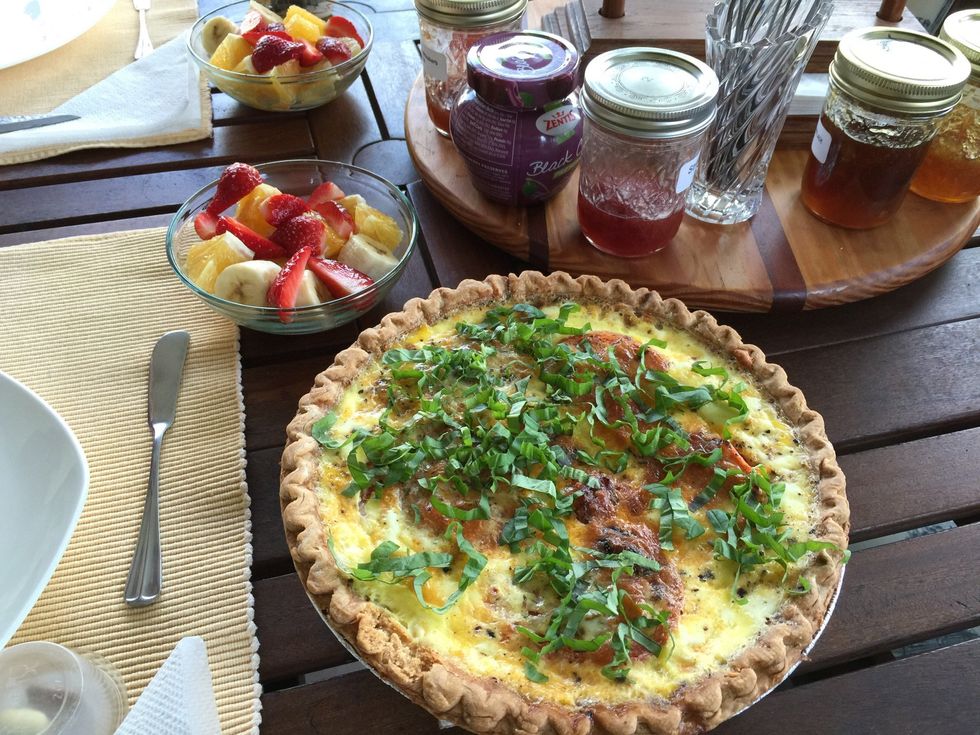 Spread over the top. Make sure the tart sits about fifteen minutes after it comes out of the oven to allow the cheese filling to set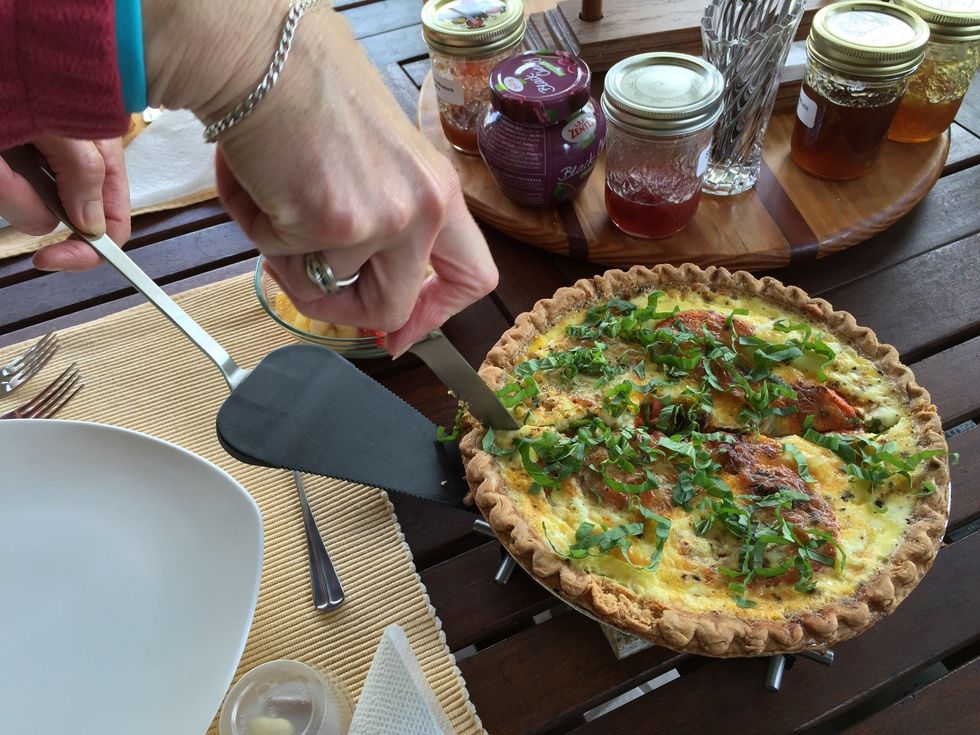 Then slice it....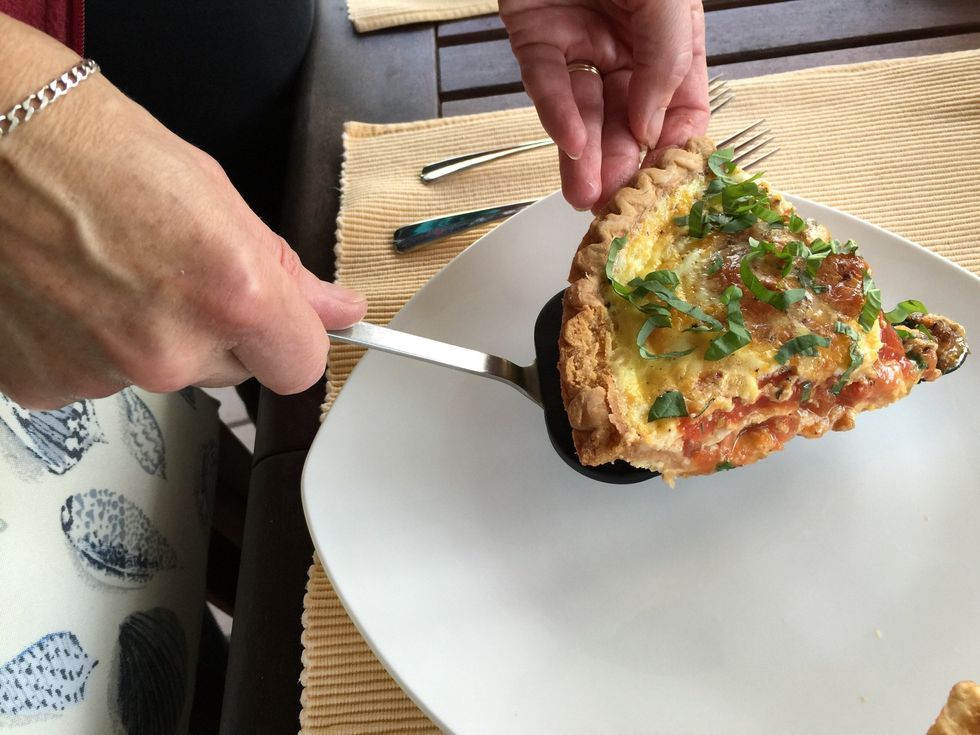 Serve....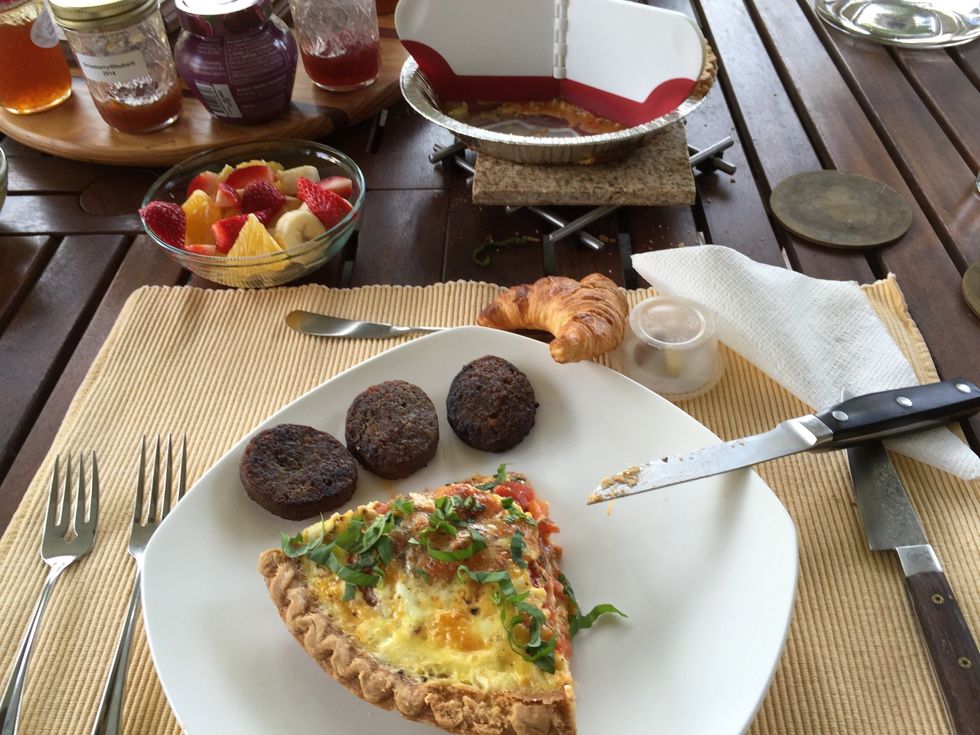 And enjoy!😋👍🏻. A little fruit, sausage and a fresh croissant round it out. If you don't live near a bakery that makes good croissant.......consider moving!😉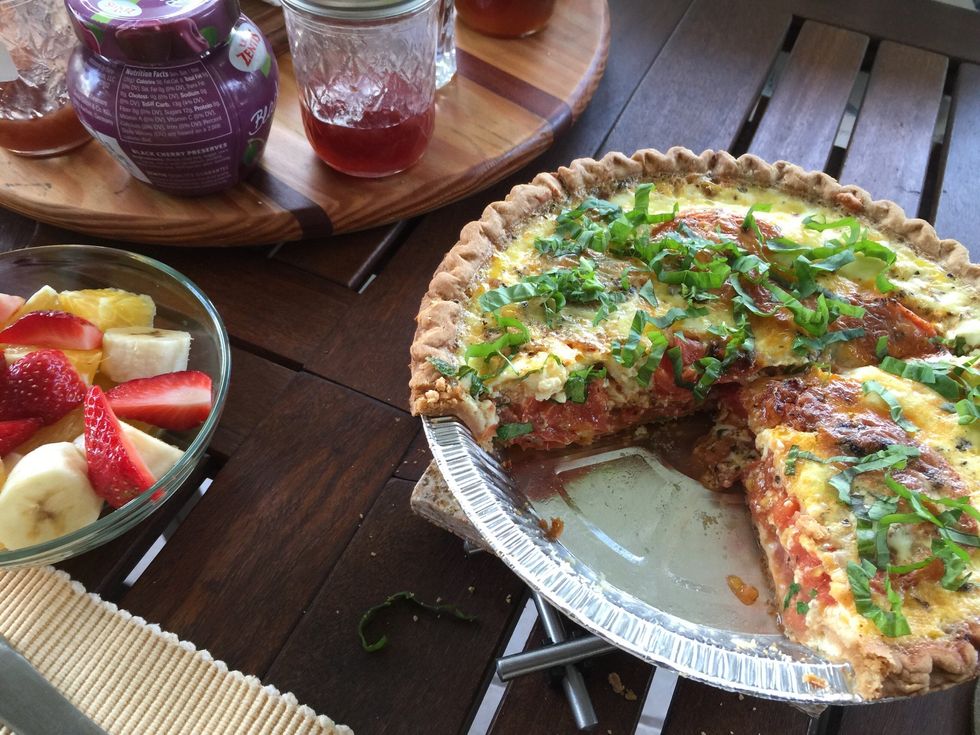 If the filling stays in place, great!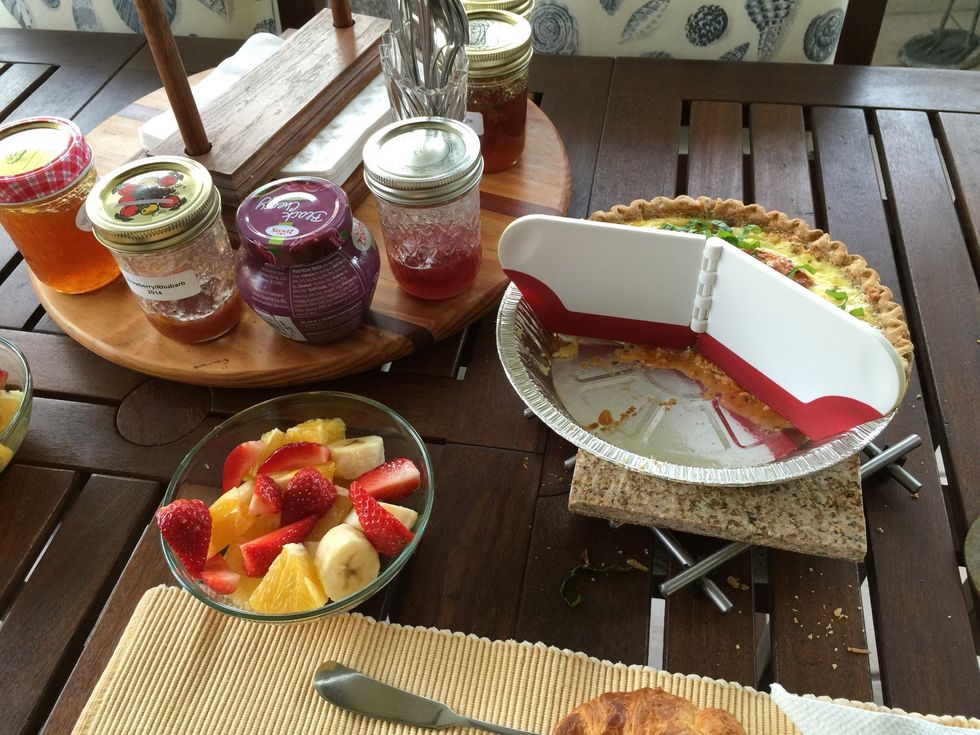 But if not, a good pie dam works!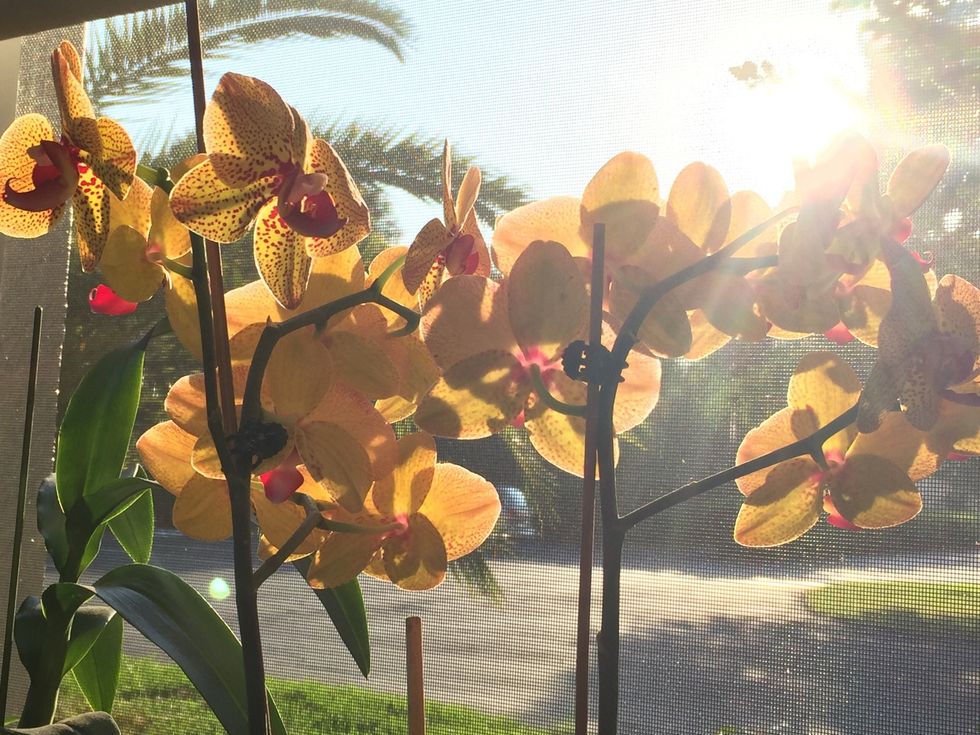 Happy Mother's Day! 😘
1.0 9" unbaked pie shell
2.0 Medium tomatoes, sliced
4.0oz Mozzarella cheese, shredded
4.0oz Sharp Cheddar cheese, shredded
0.0tsp Dried Basil
0.0tsp Dill seed
0.0tsp Ground mustard
0.0tsp Ground Ginger (not pictured)
0.0tsp Garlic powder (not pictured)
3.0 Eggs
1.0c Milk
Kosher Salt and ground White Pepper to taste
Fresh Basil for garnish
Extra Virgin Olive Oil