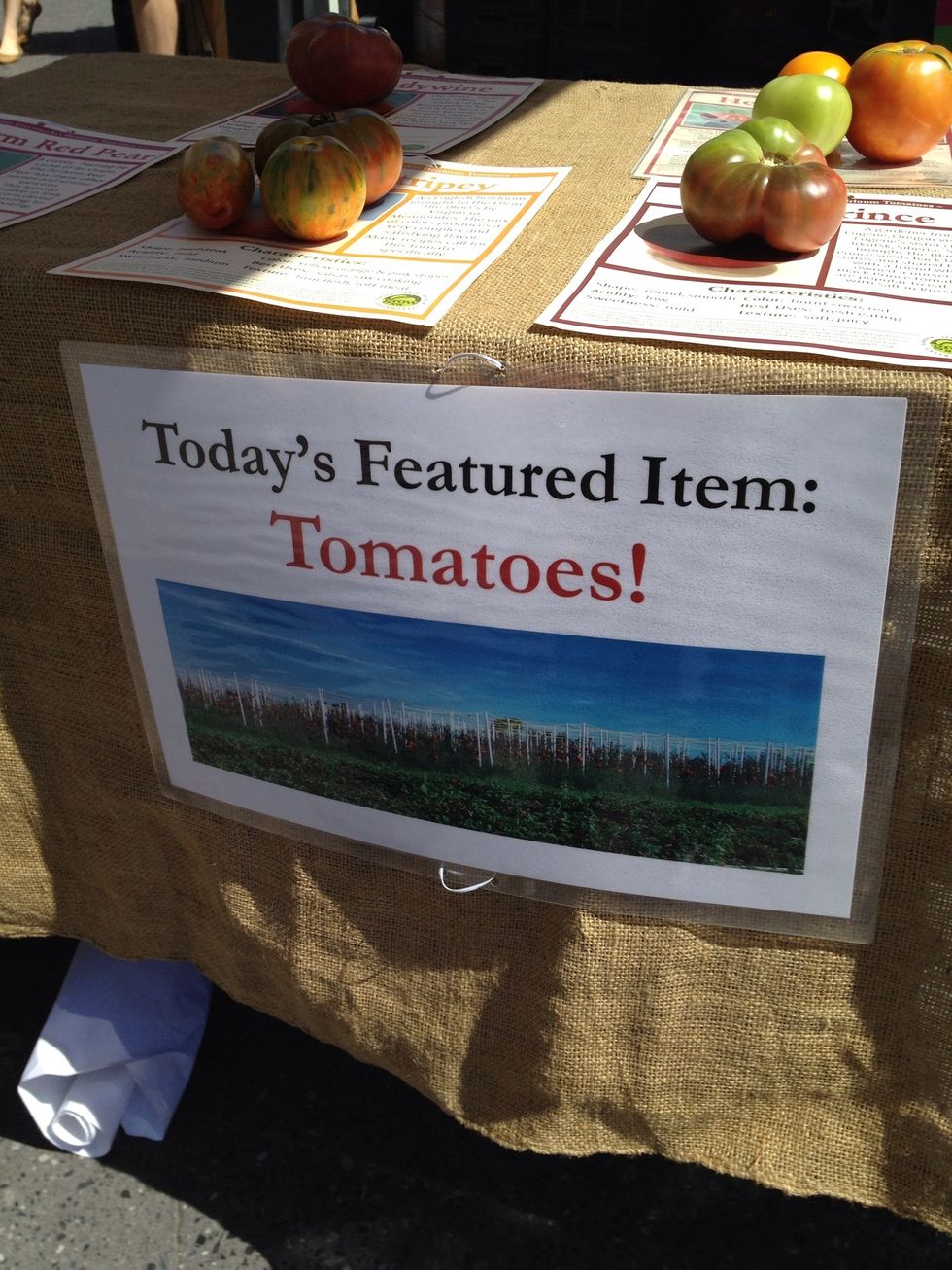 Sounds great. Buy some. Heirloom tomatoes.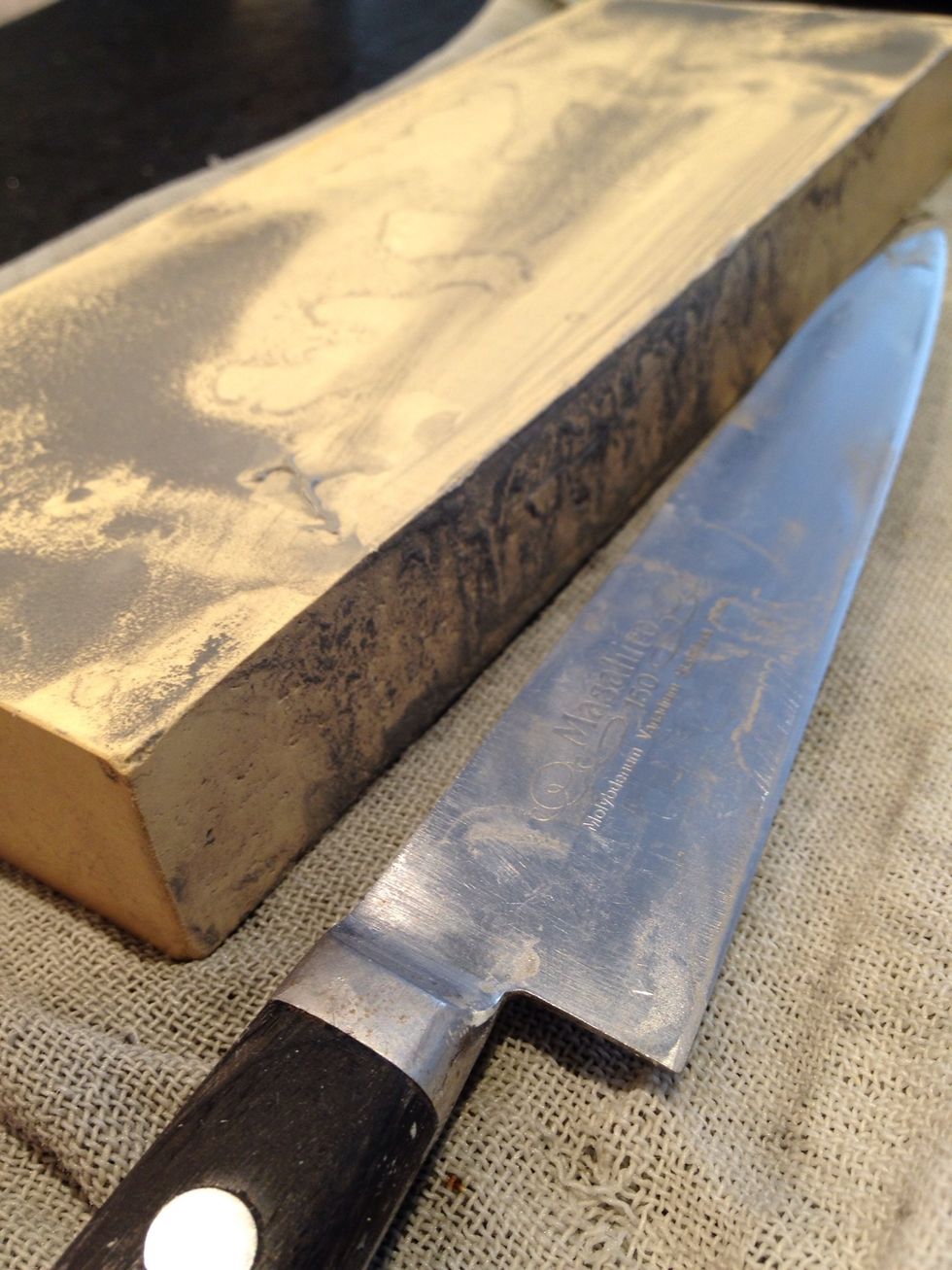 Sharp your knives. You don't want to squash them.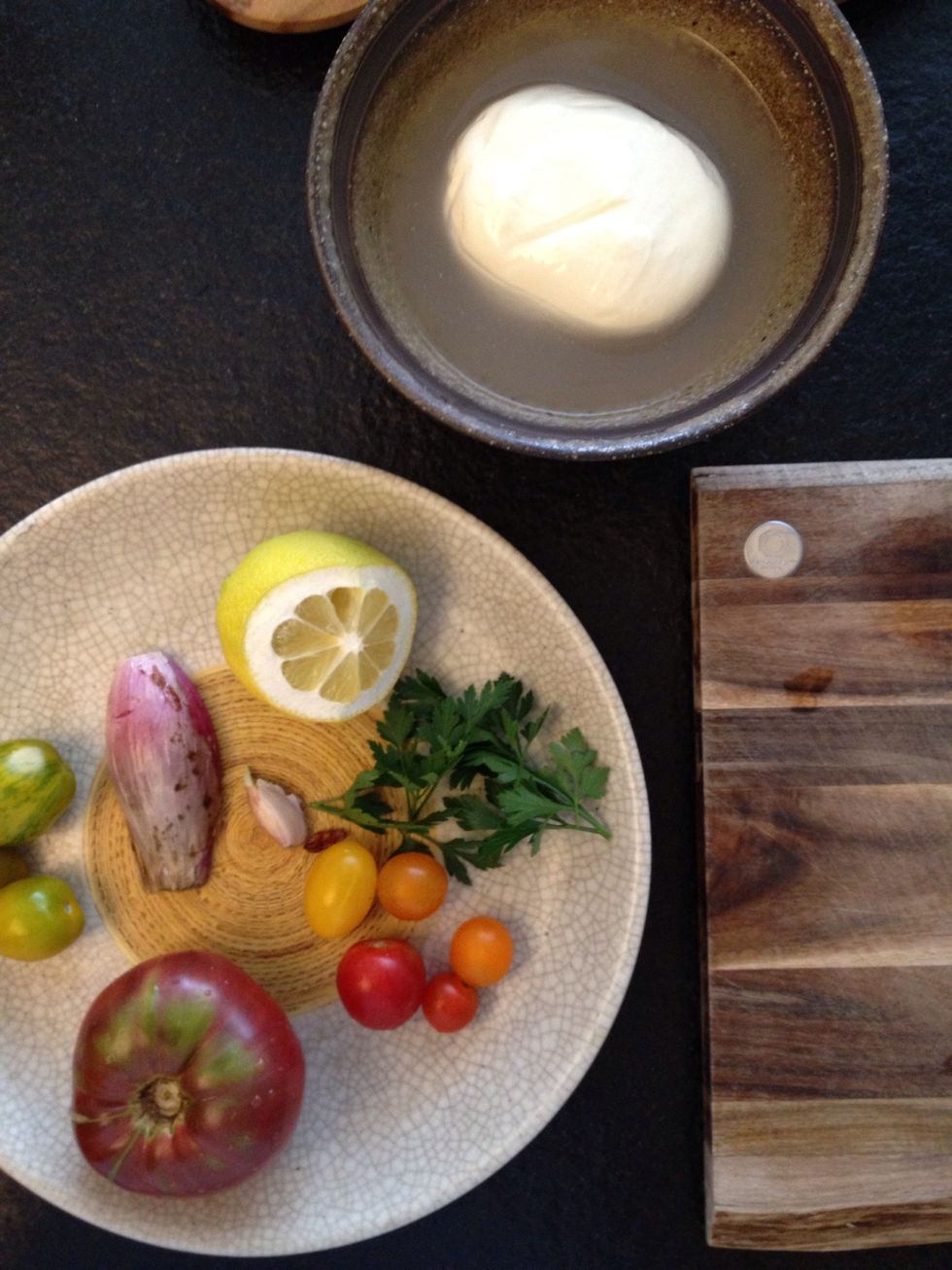 Burrata cheese, shallot, tomatoes times two, parsley, lemon.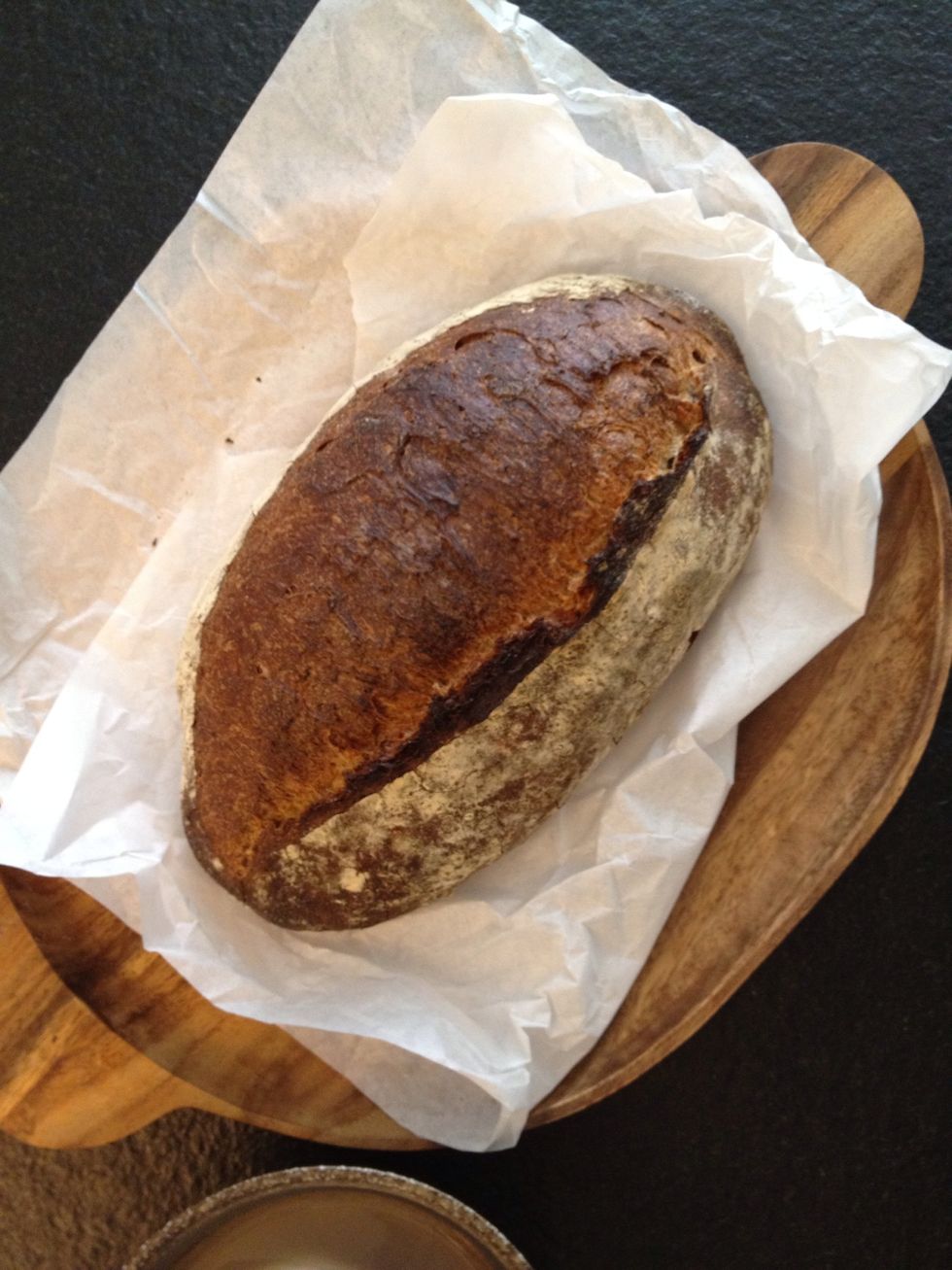 And bread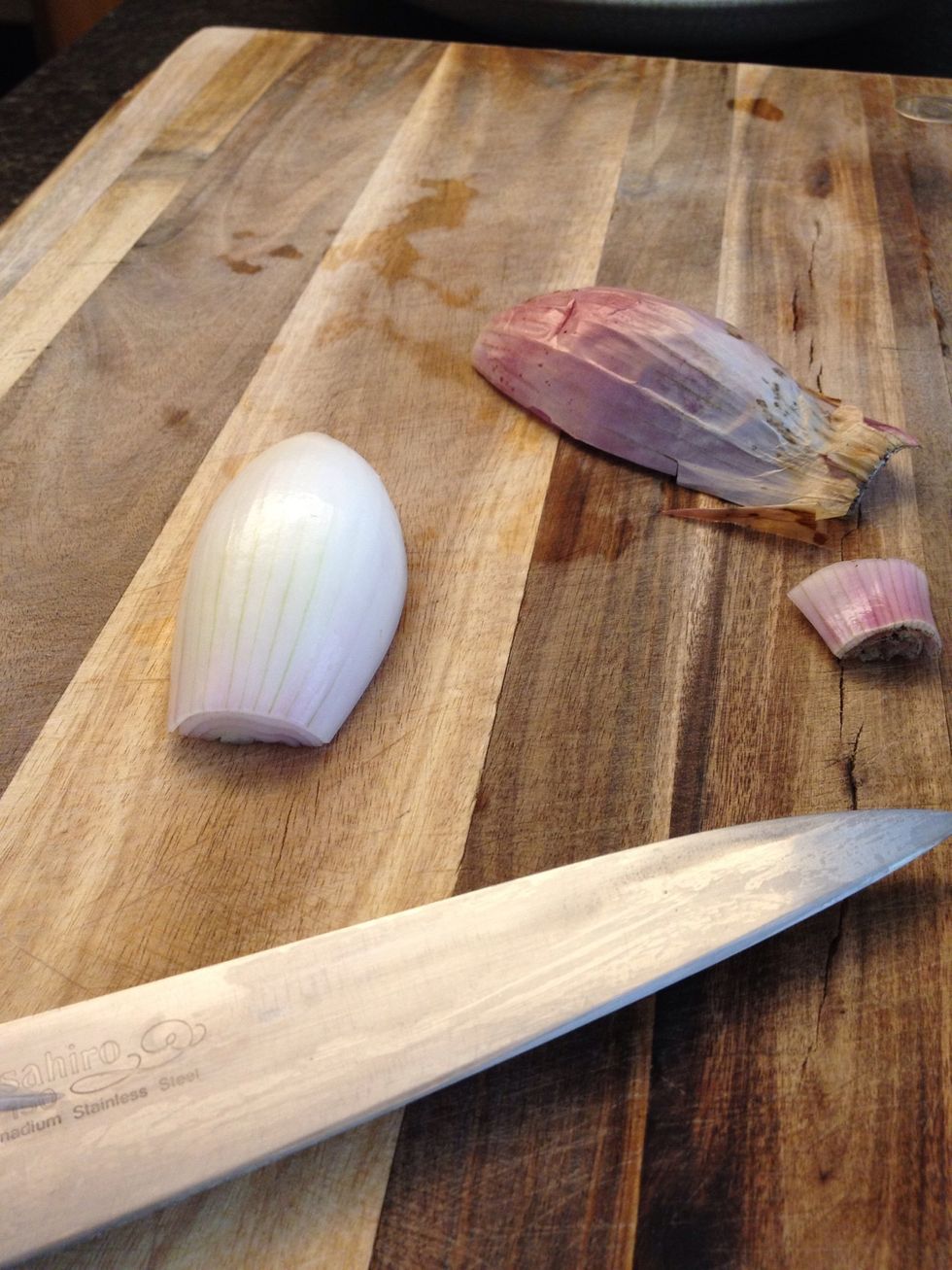 Peel half of the shallot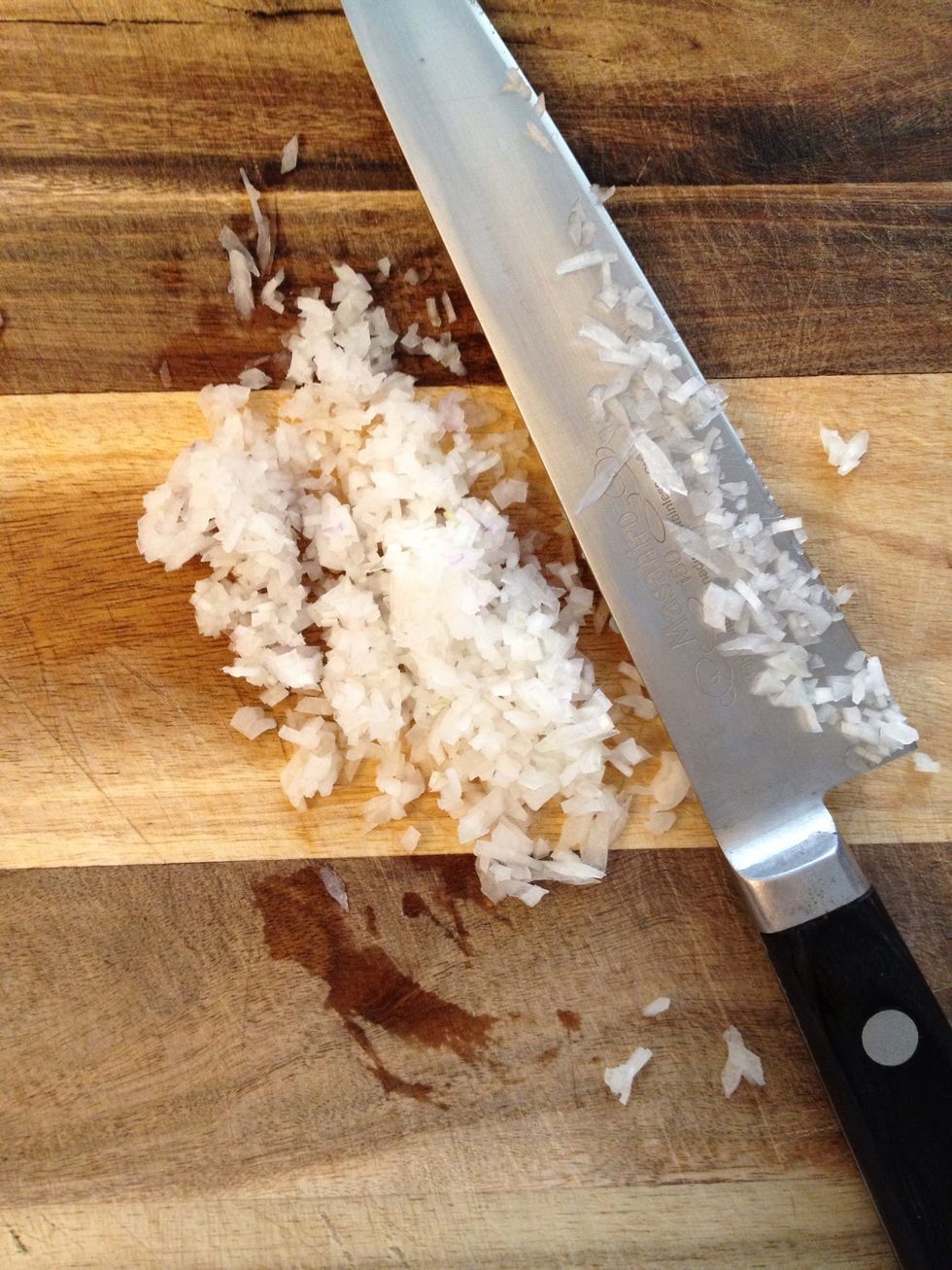 Chop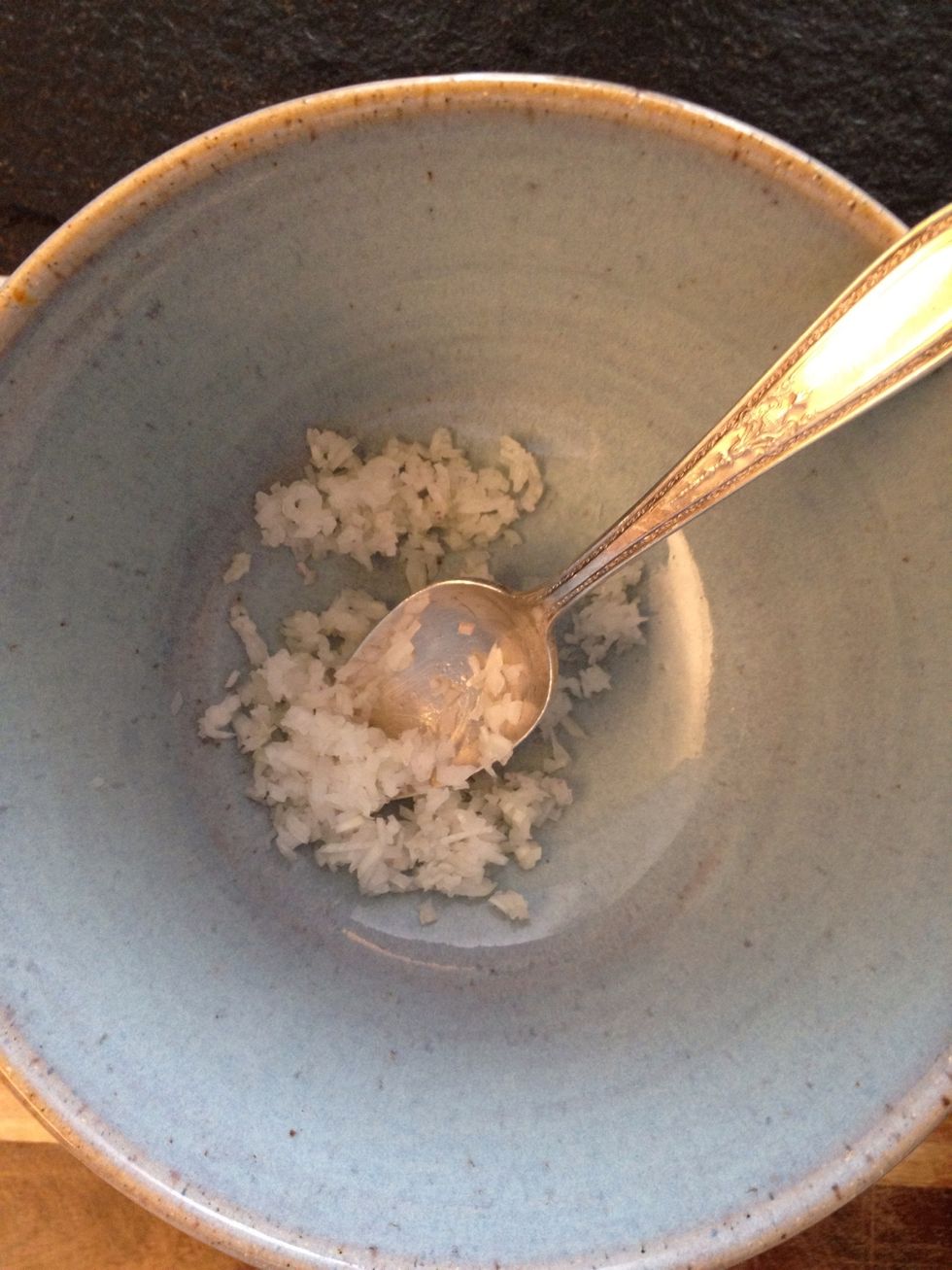 Bowl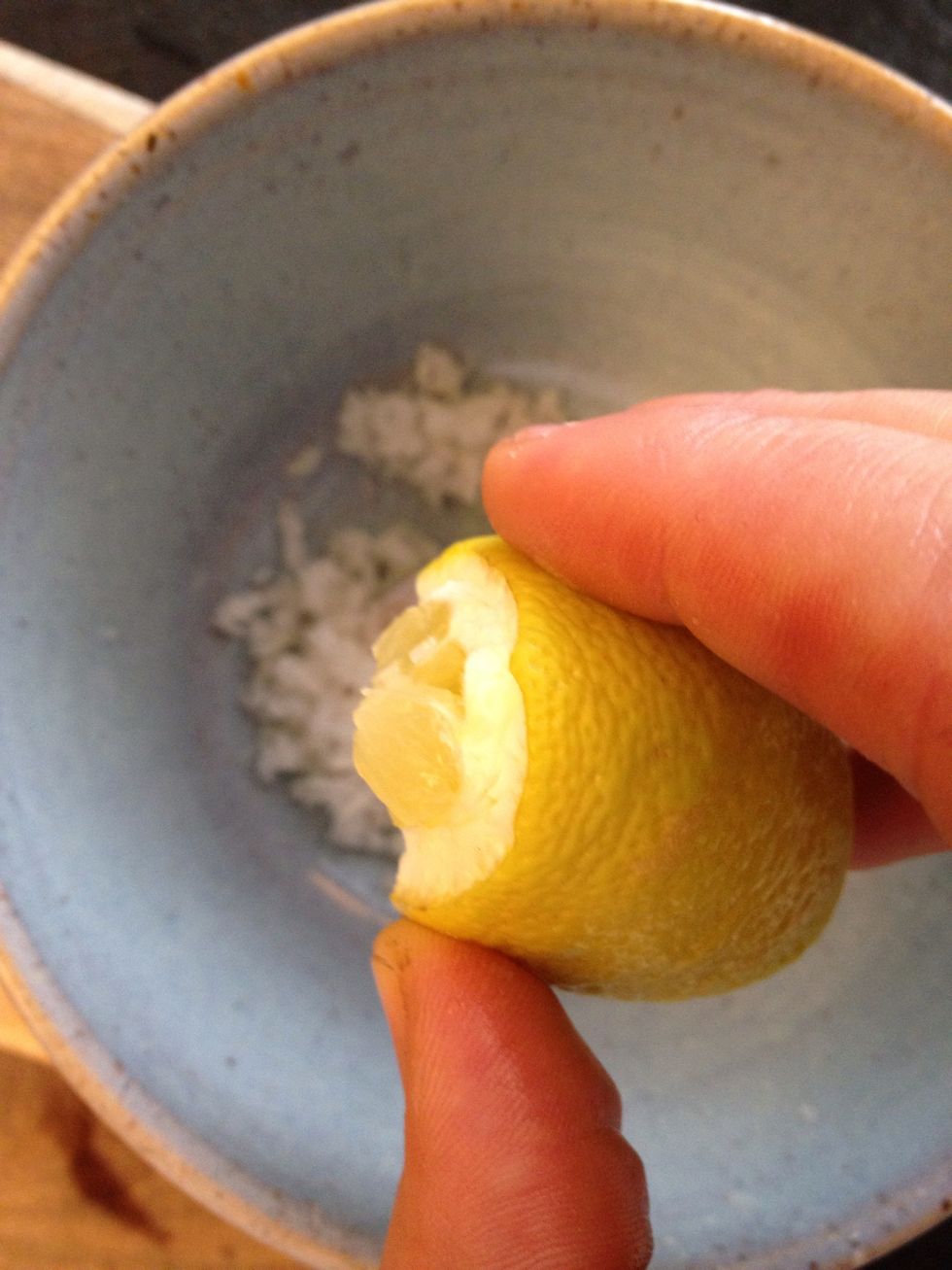 Lemon juice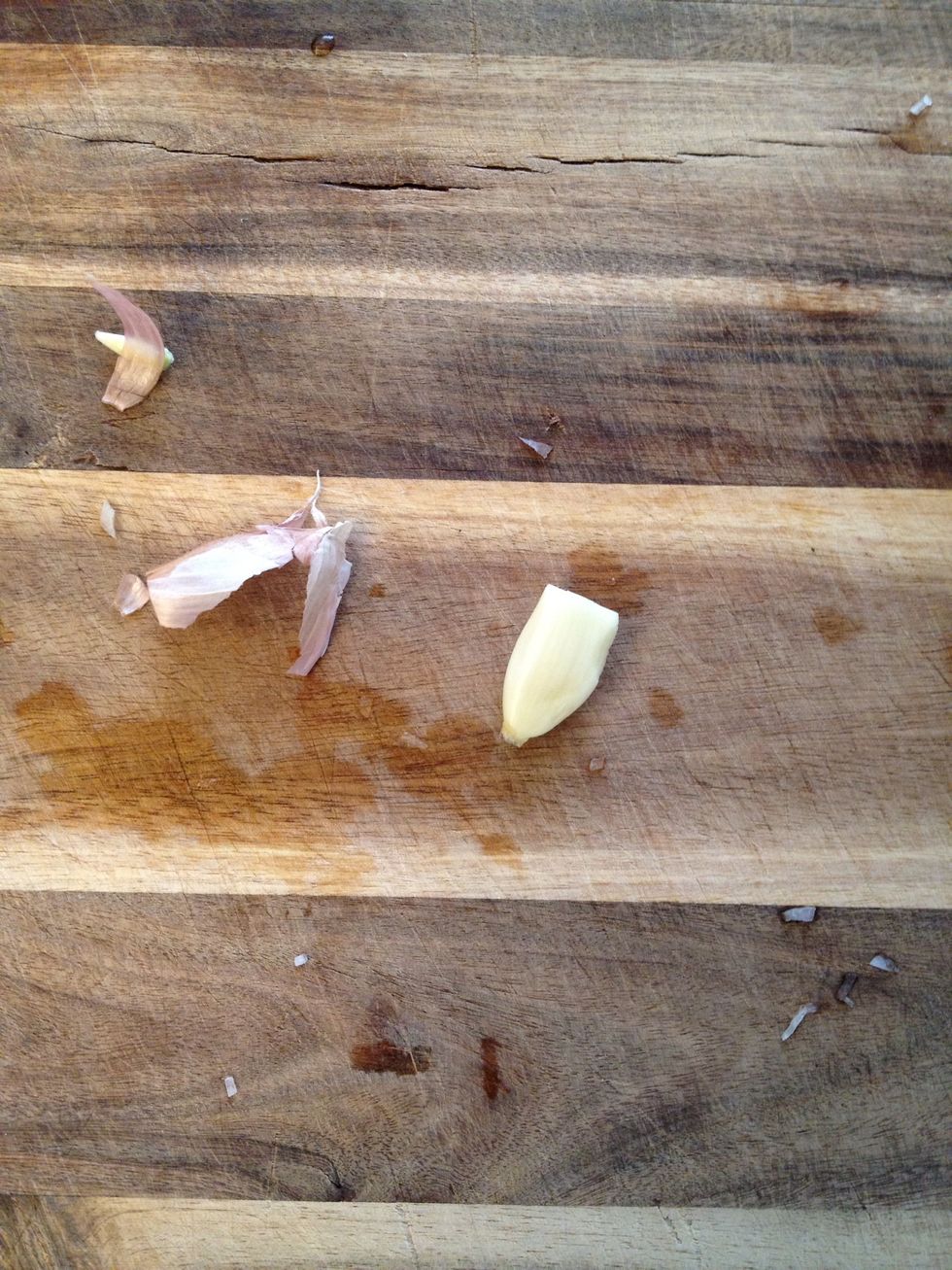 Peel garlic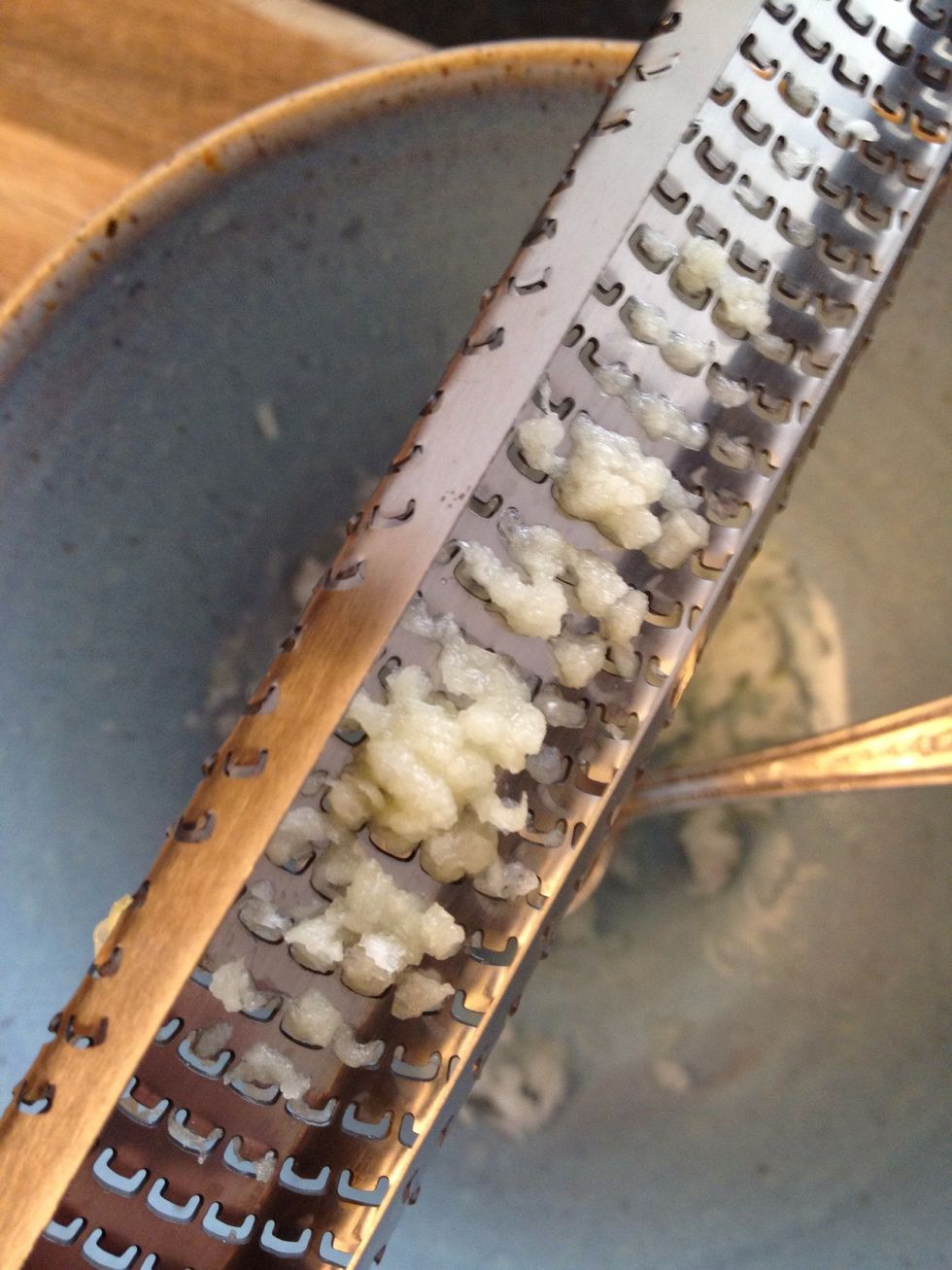 Scrape it and put in the the bowl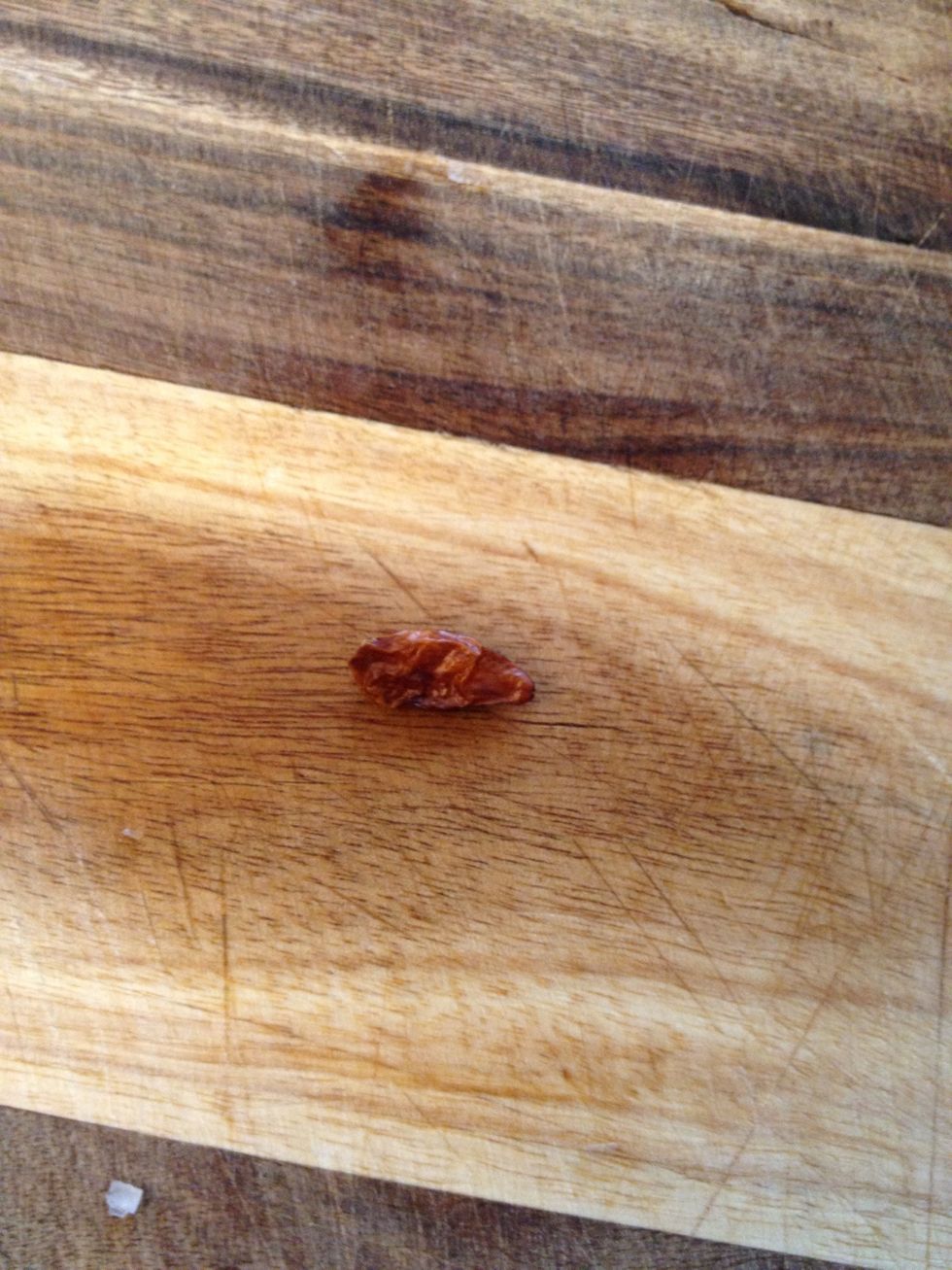 Spicy element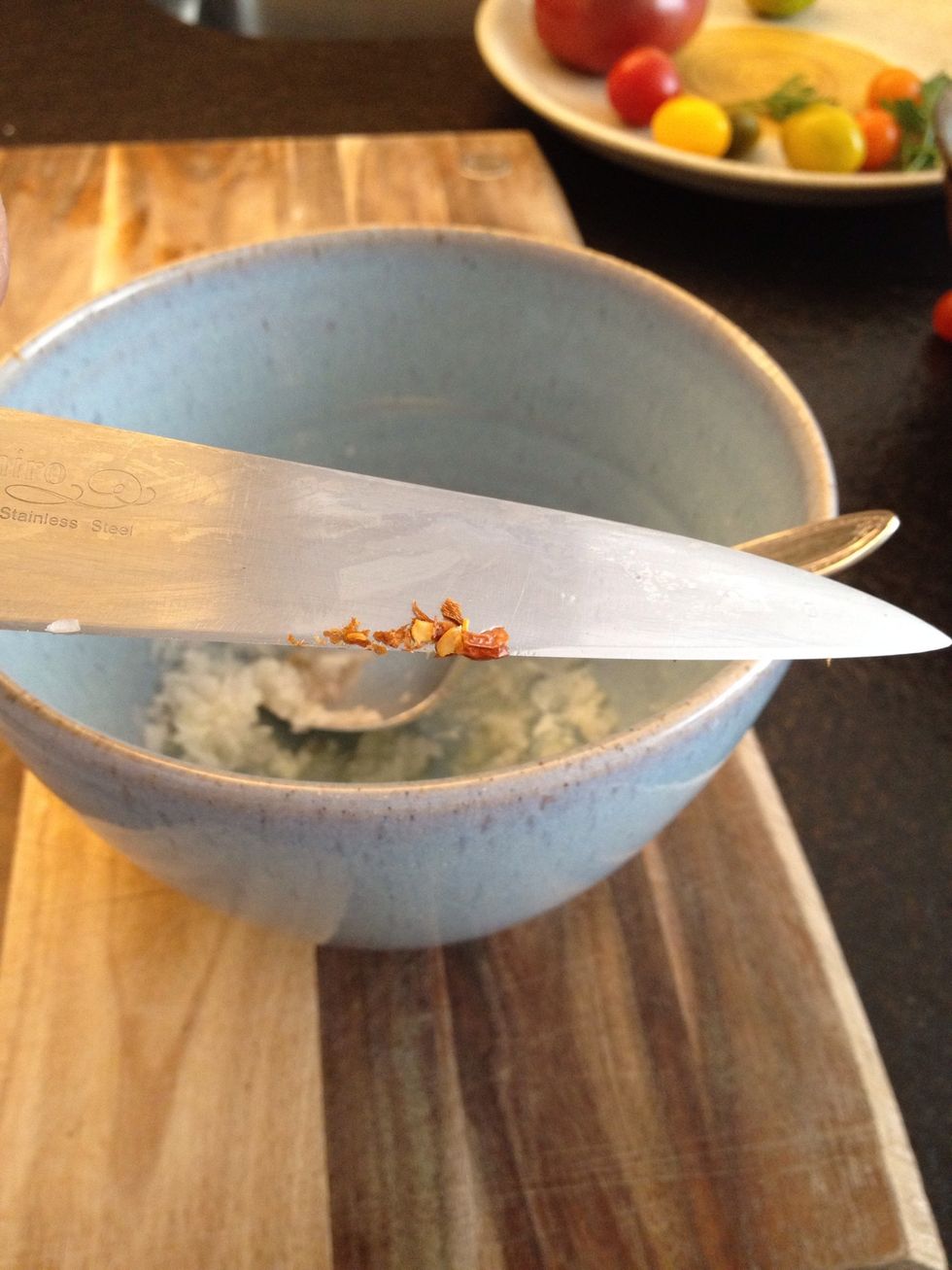 Chop, bowl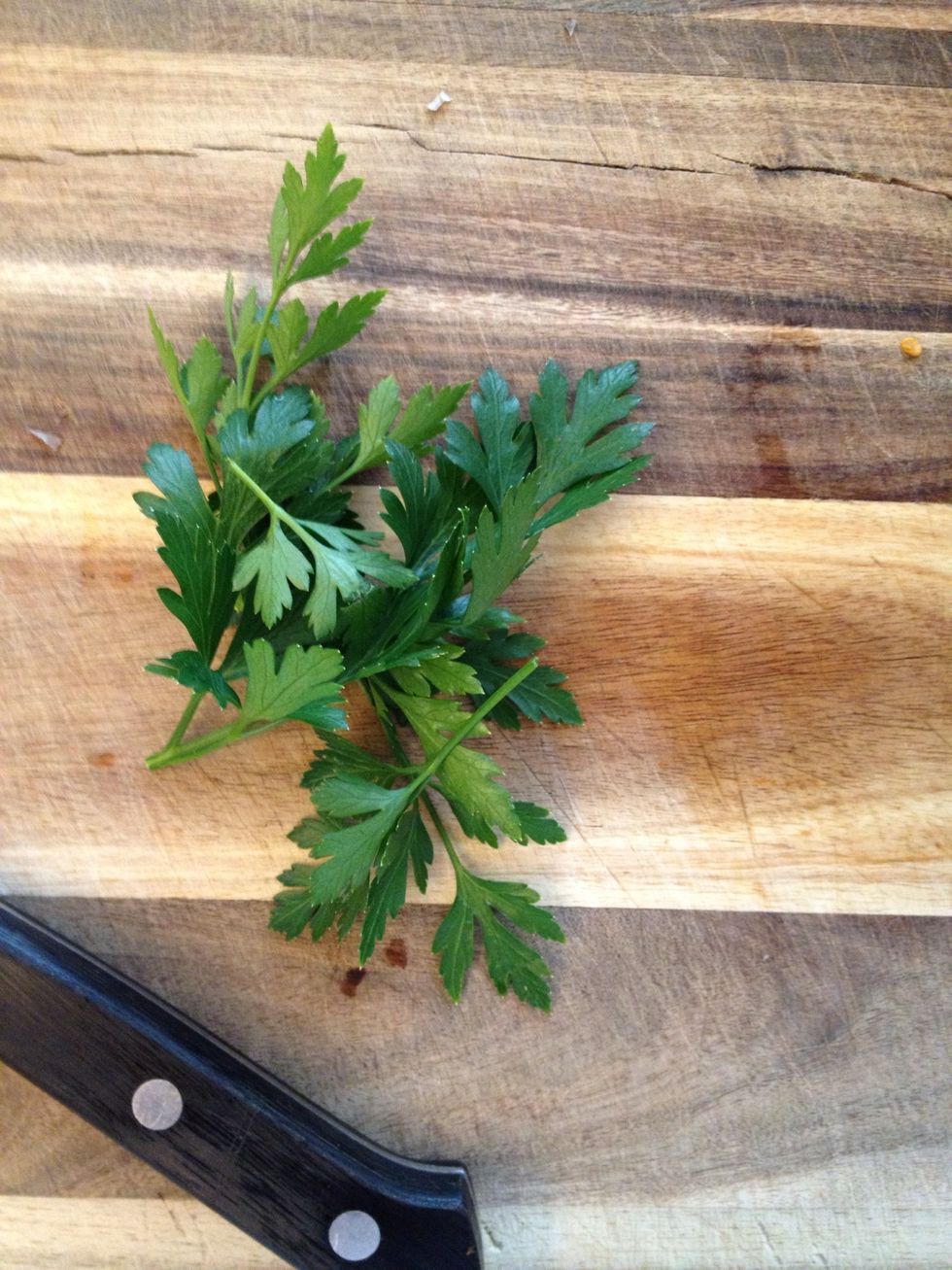 Wash and dry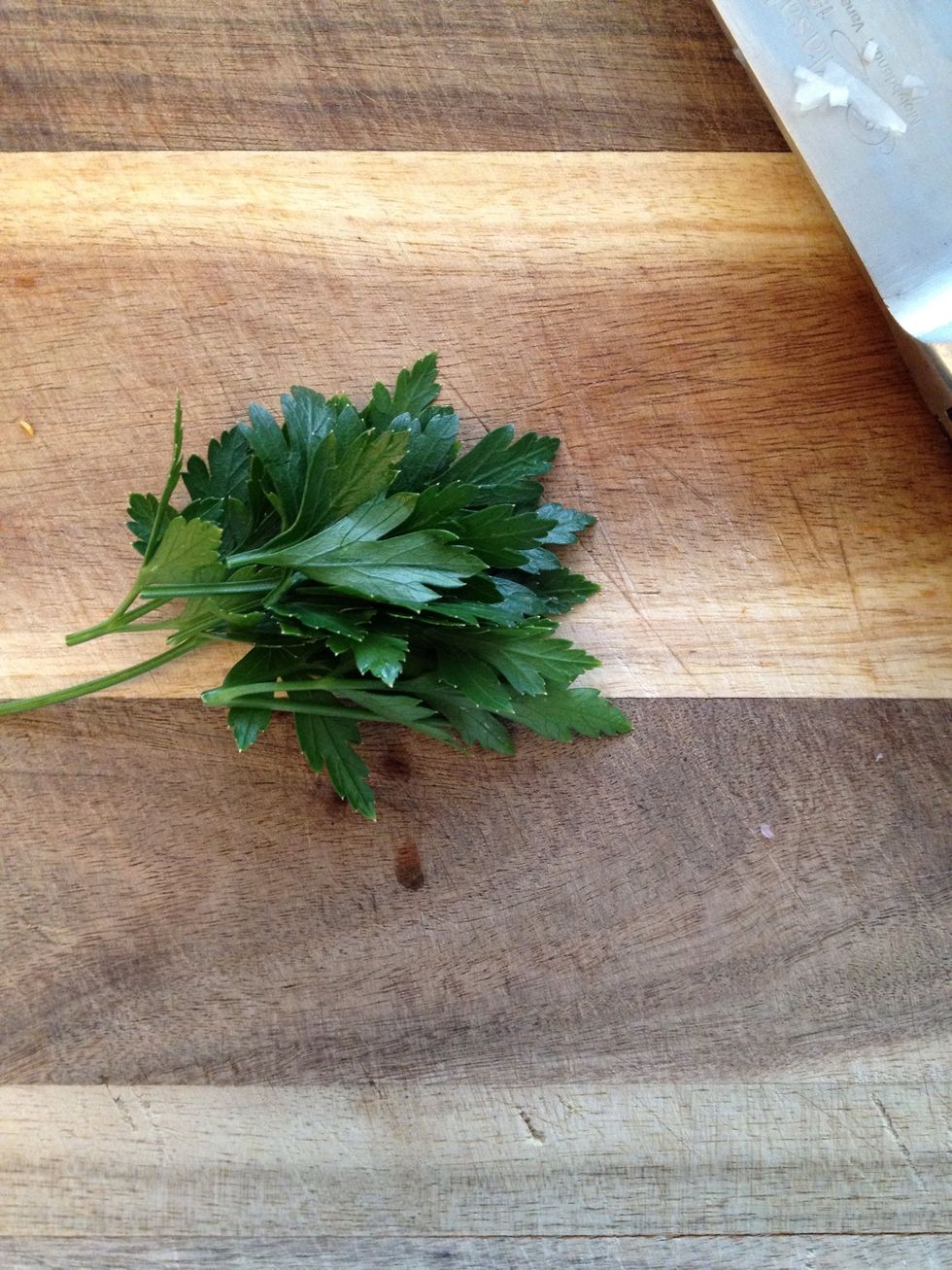 Stack them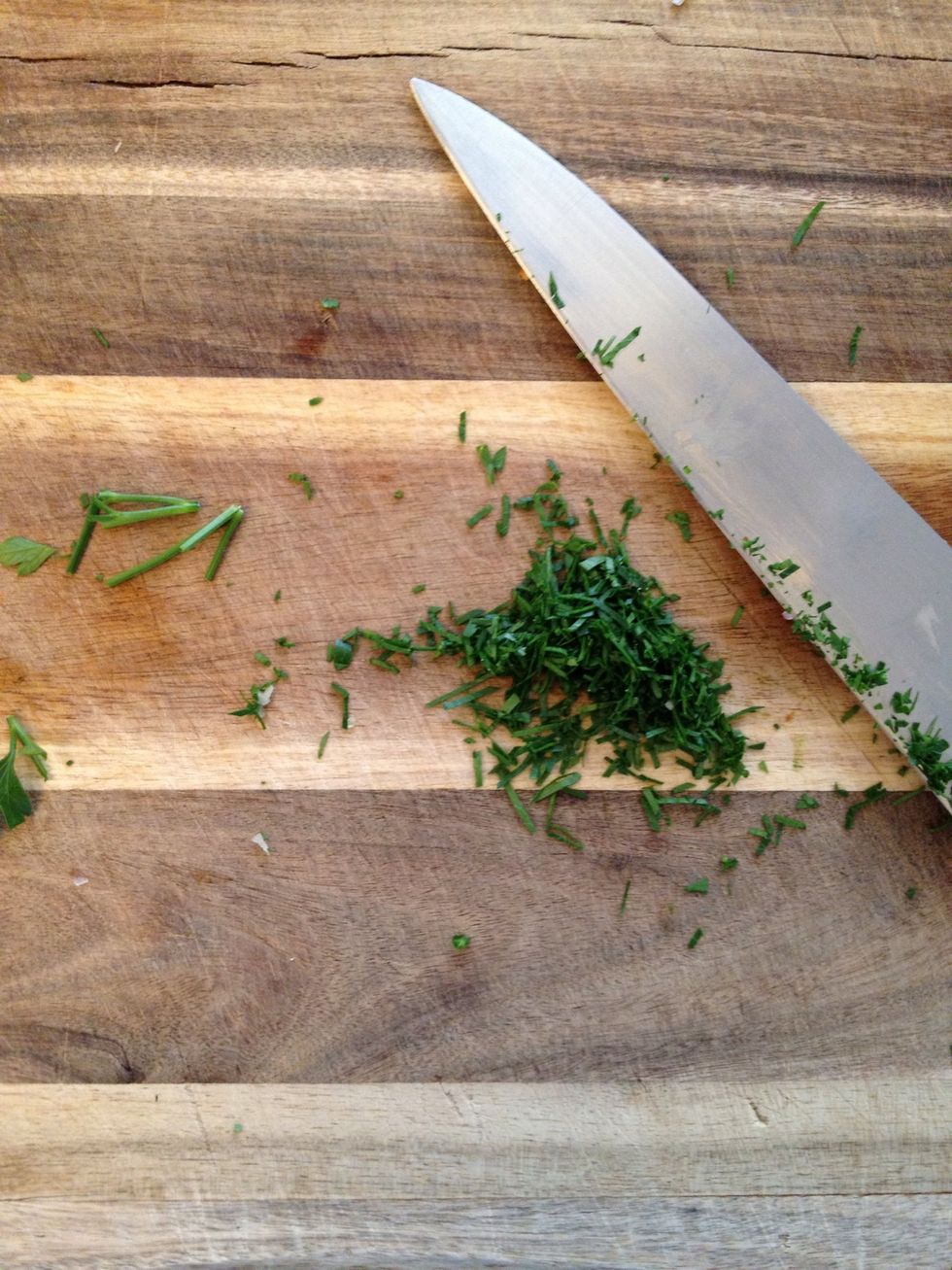 Chop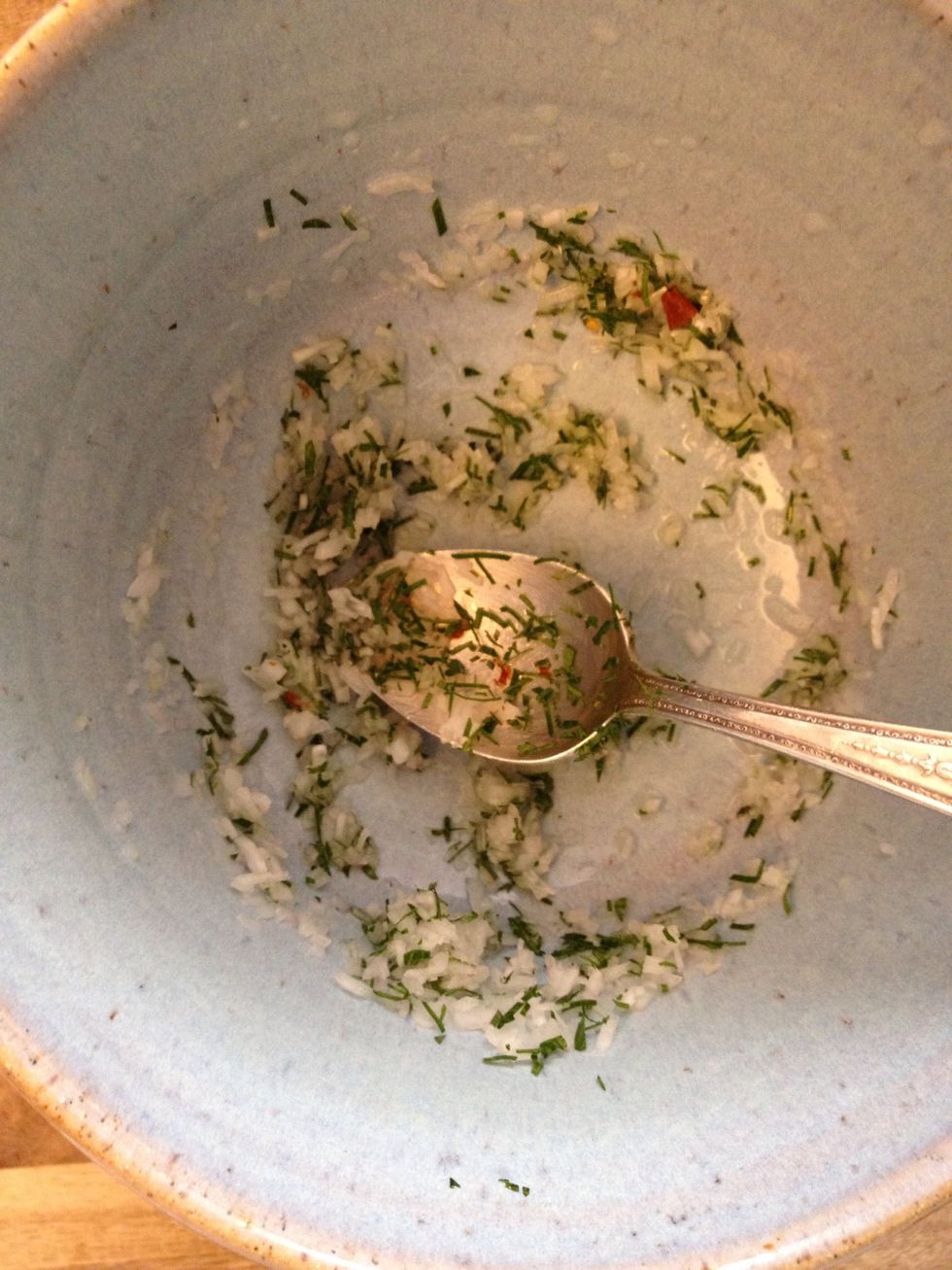 Bowl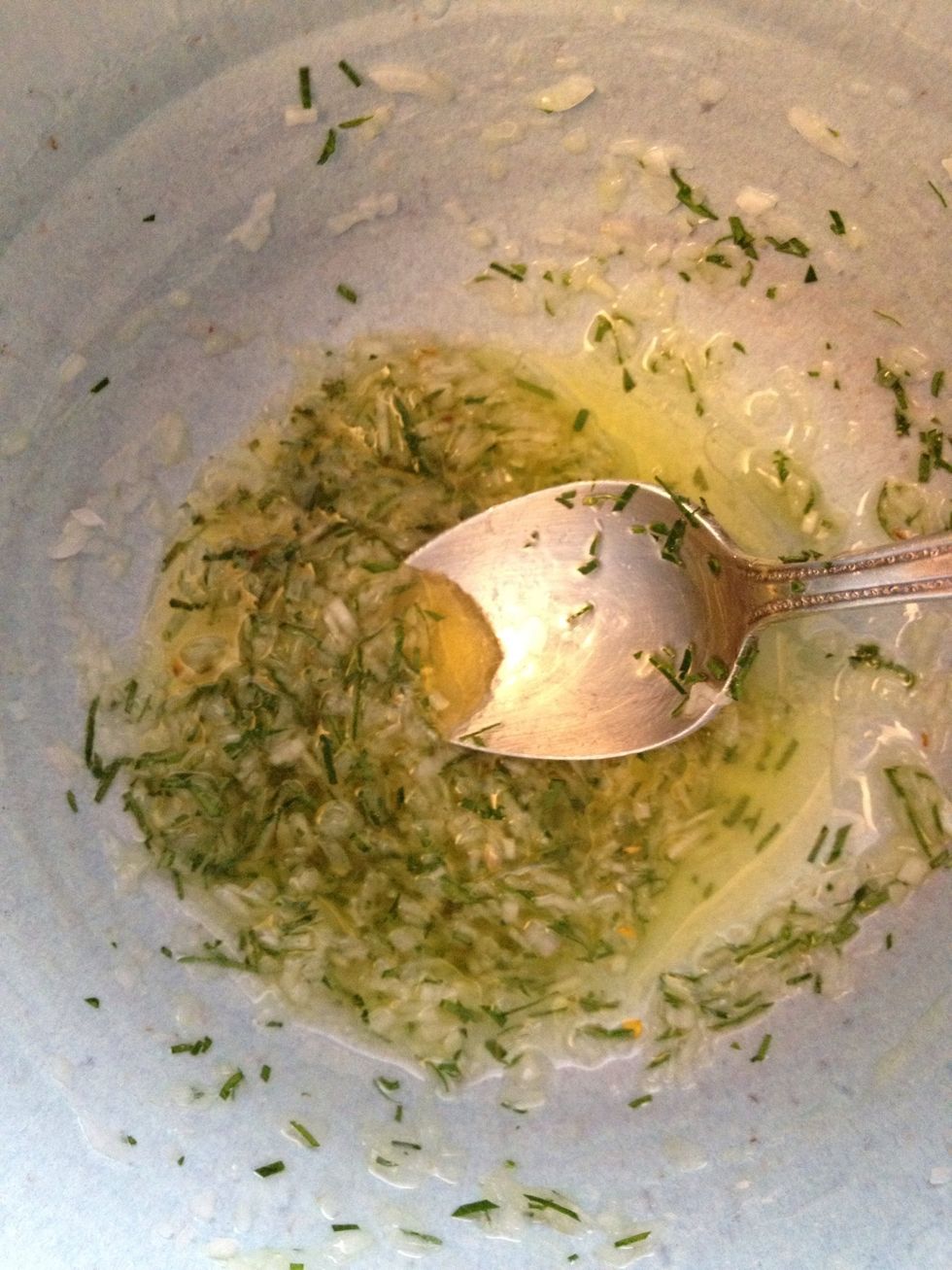 Add yellow sauce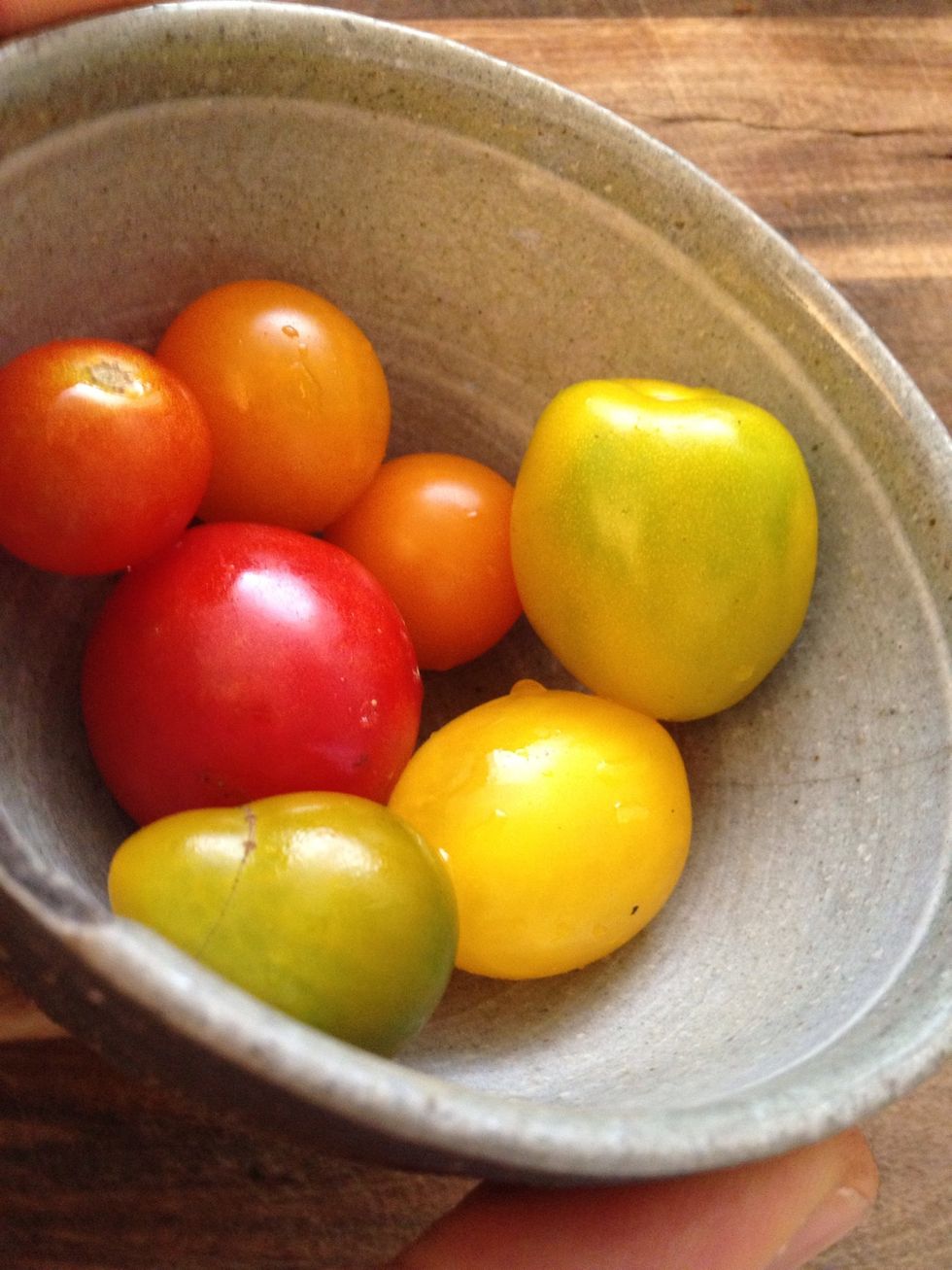 Peeling is optional for the small ones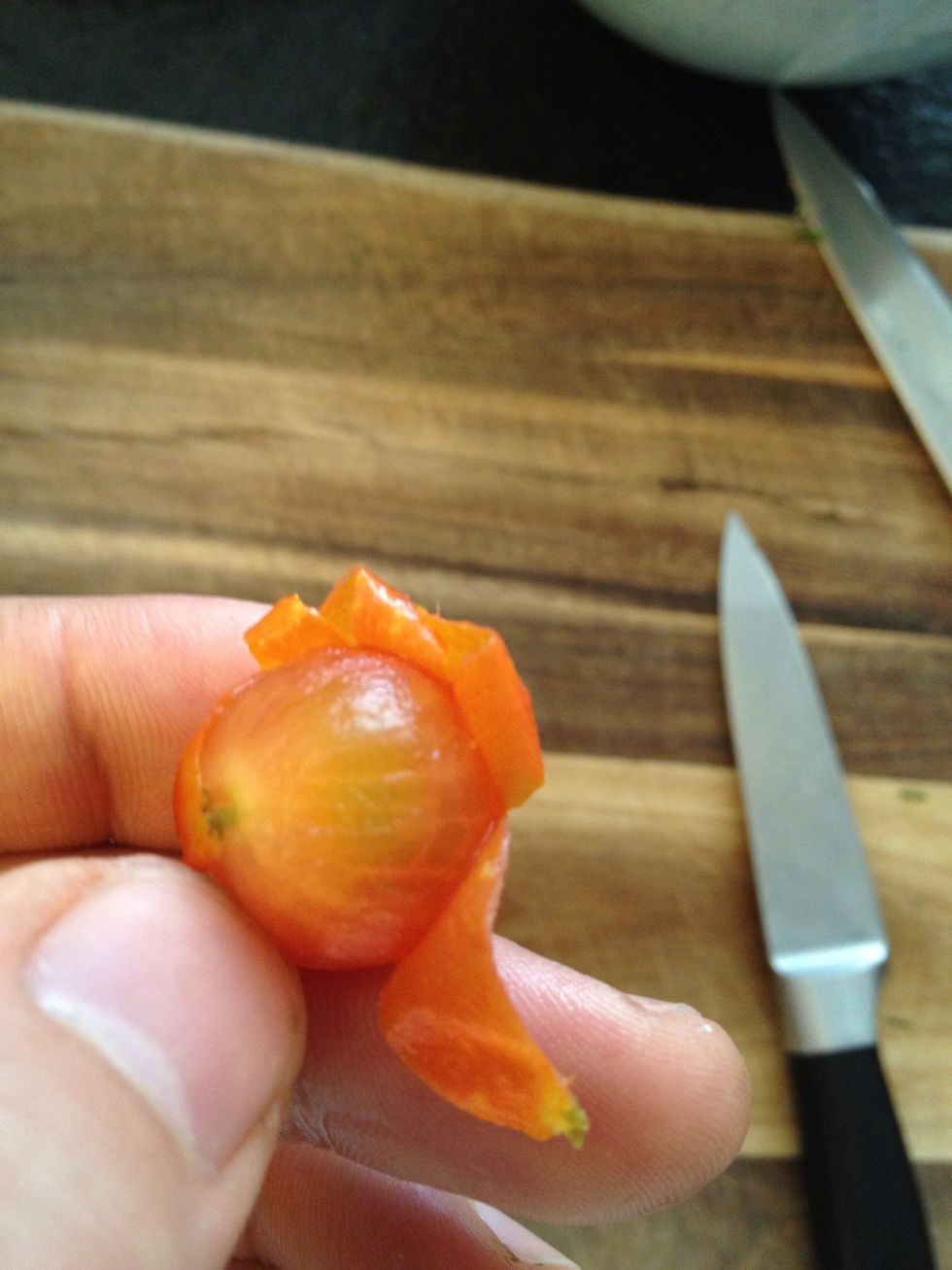 Peels like a banana.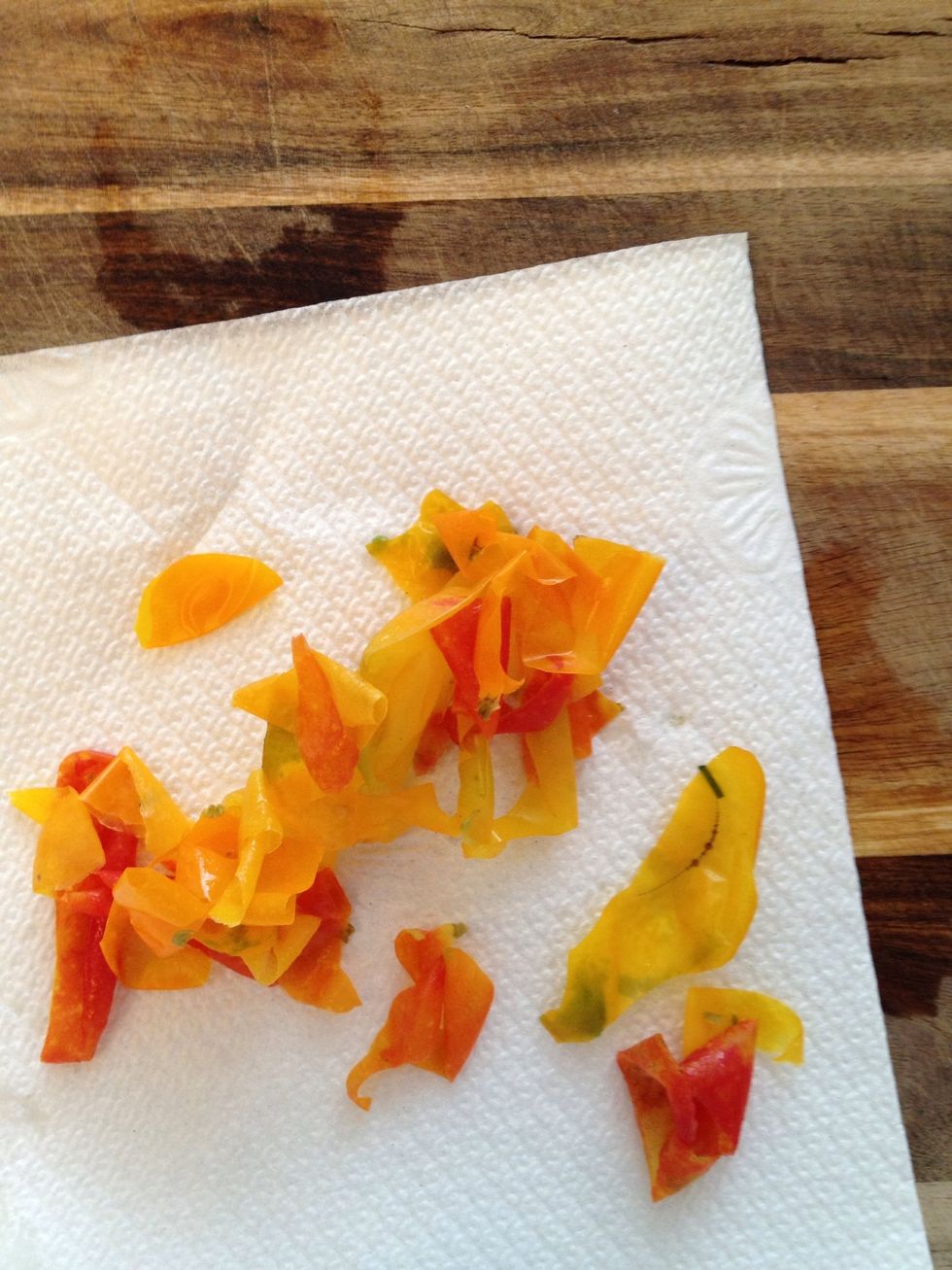 Discard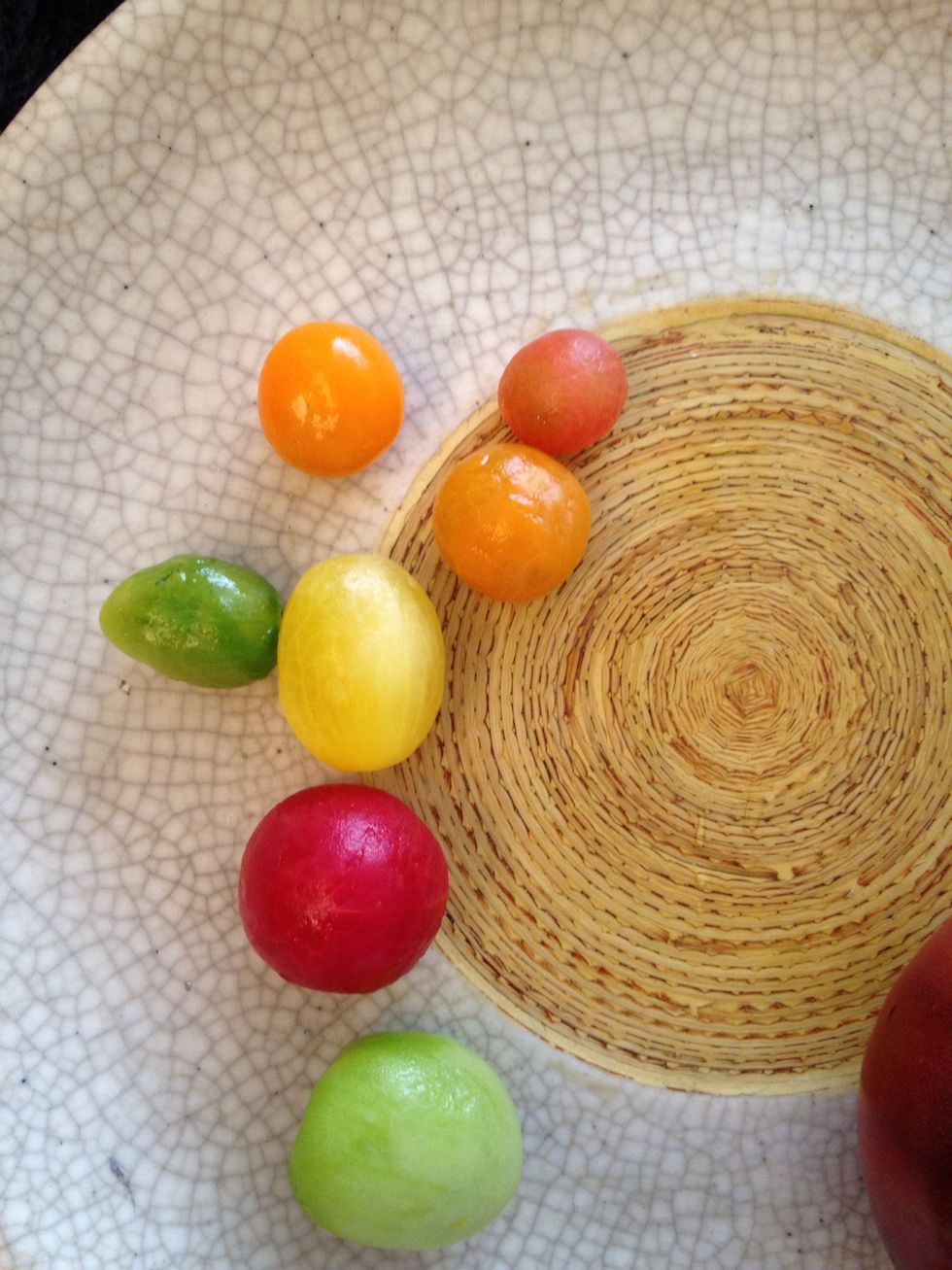 Save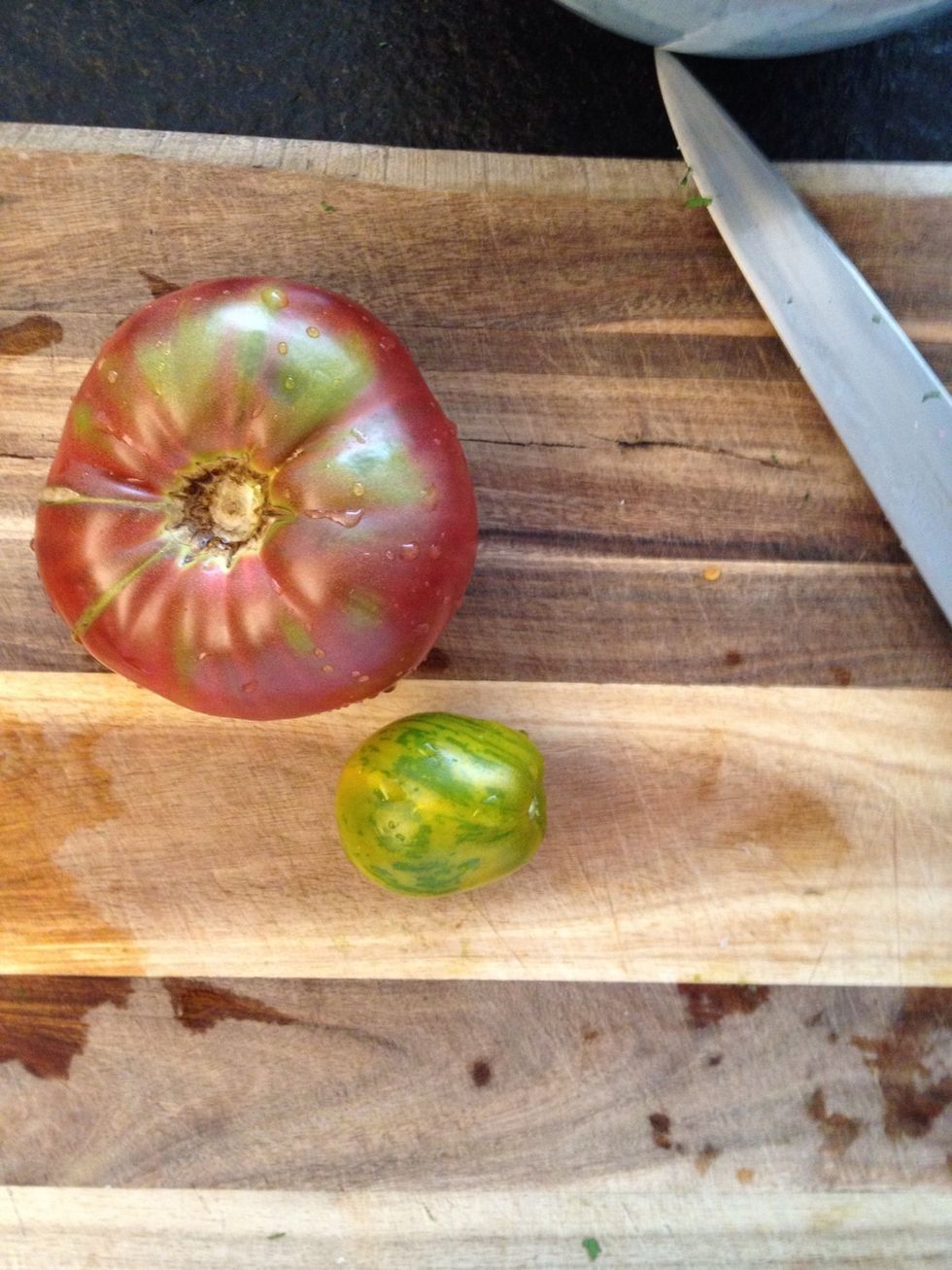 Wash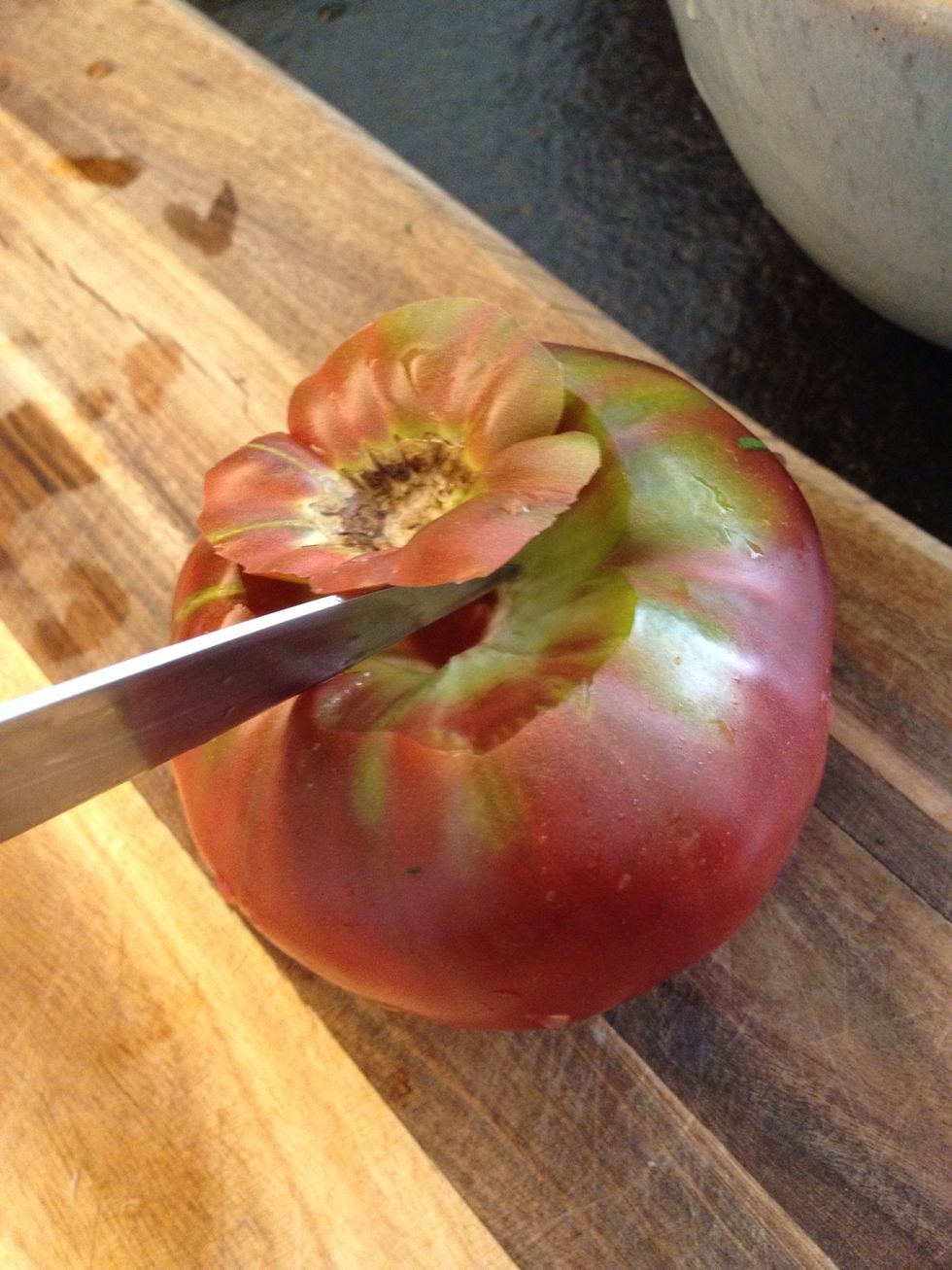 Clean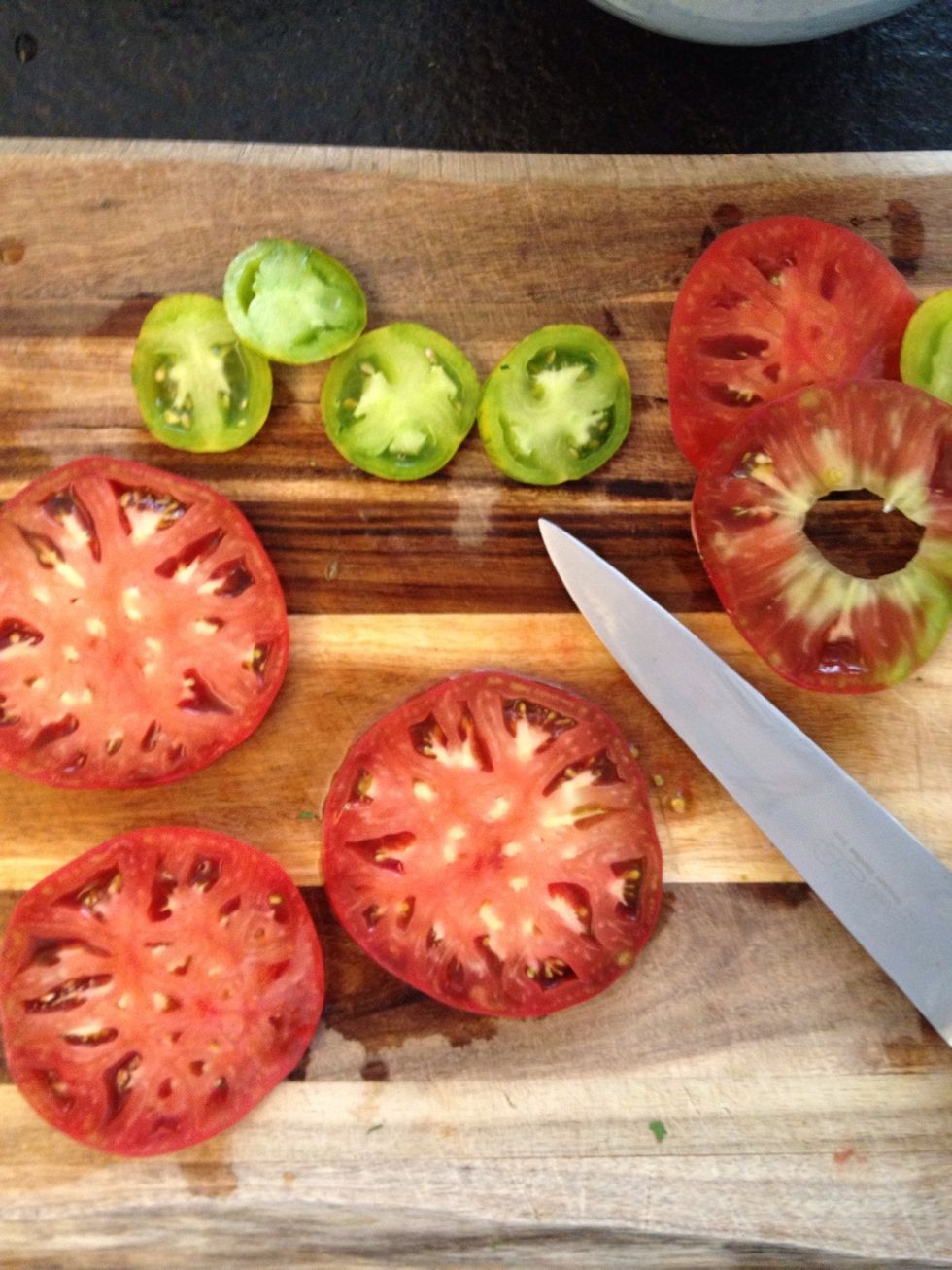 The big ones too...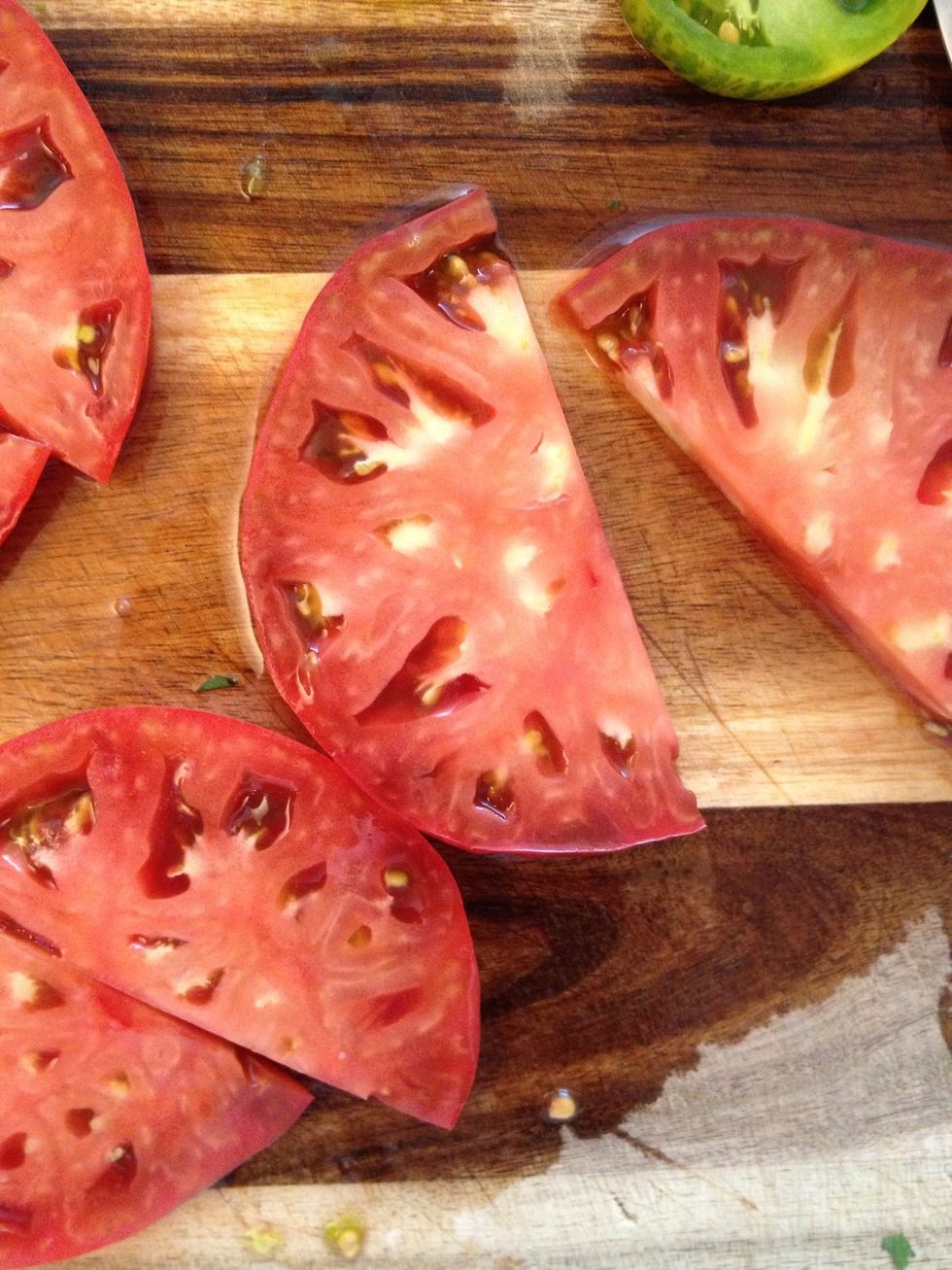 Maybe in bite size. Unless you have a big mouth.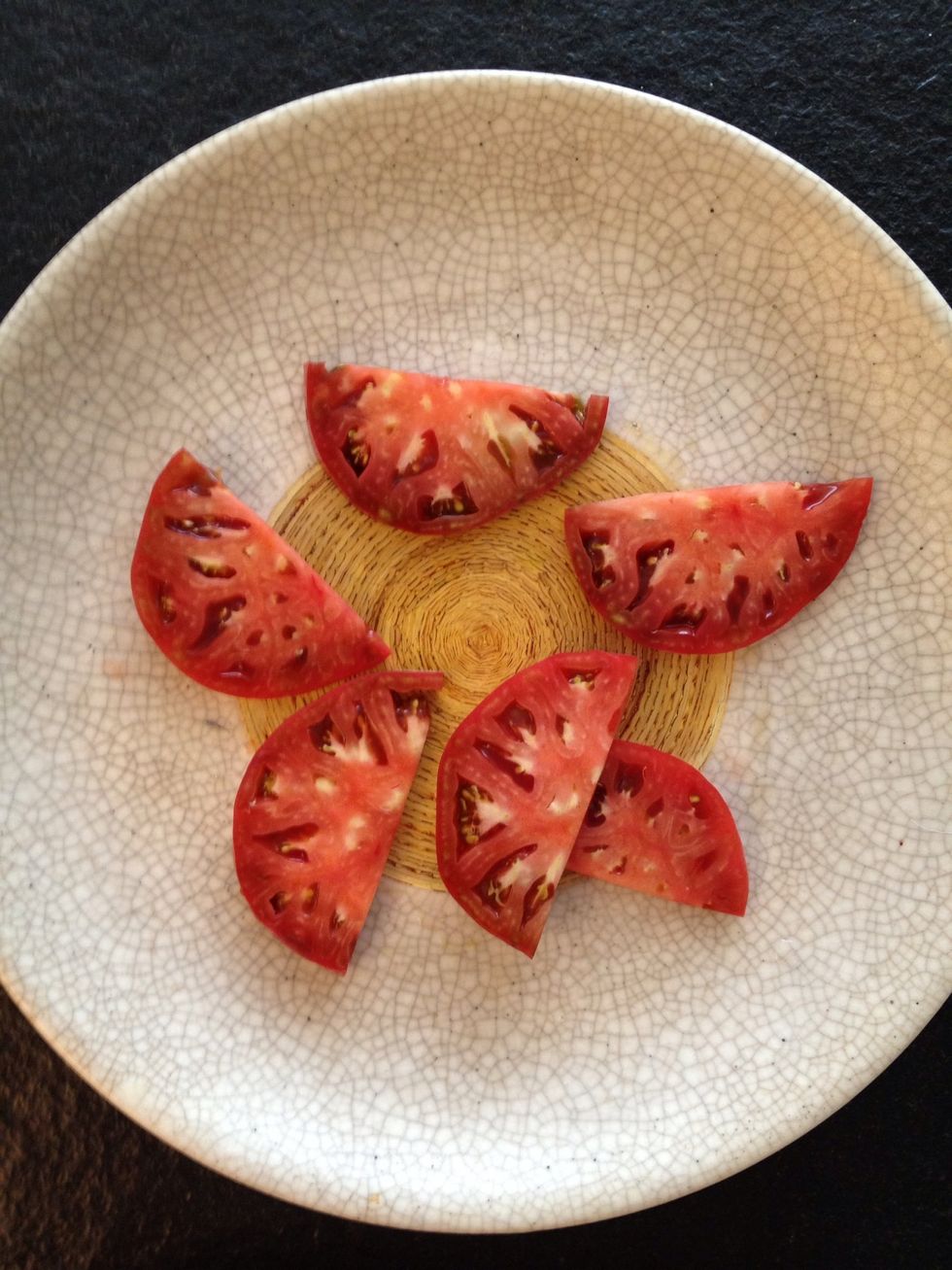 Start assembling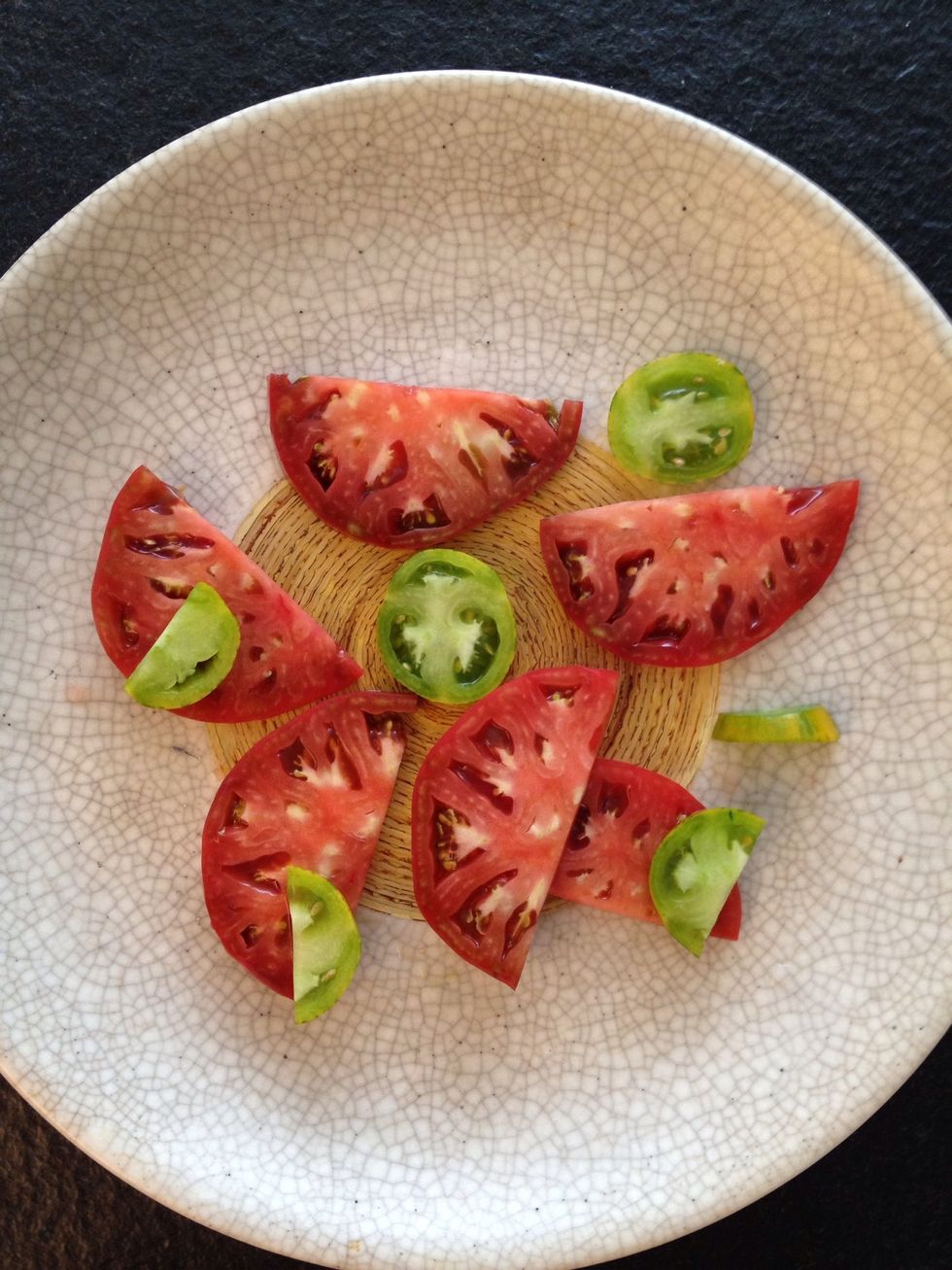 Christmas in the summer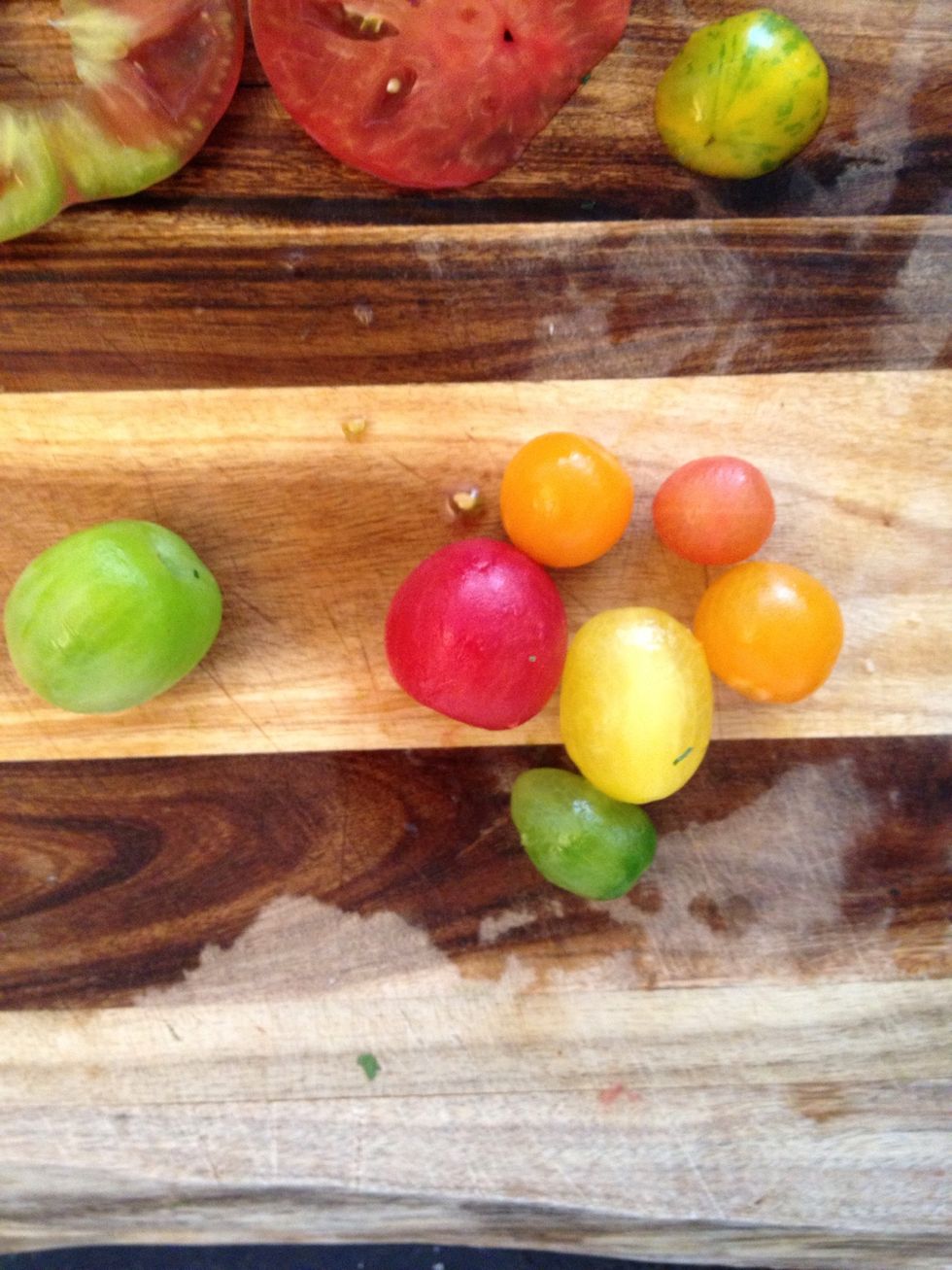 Little ones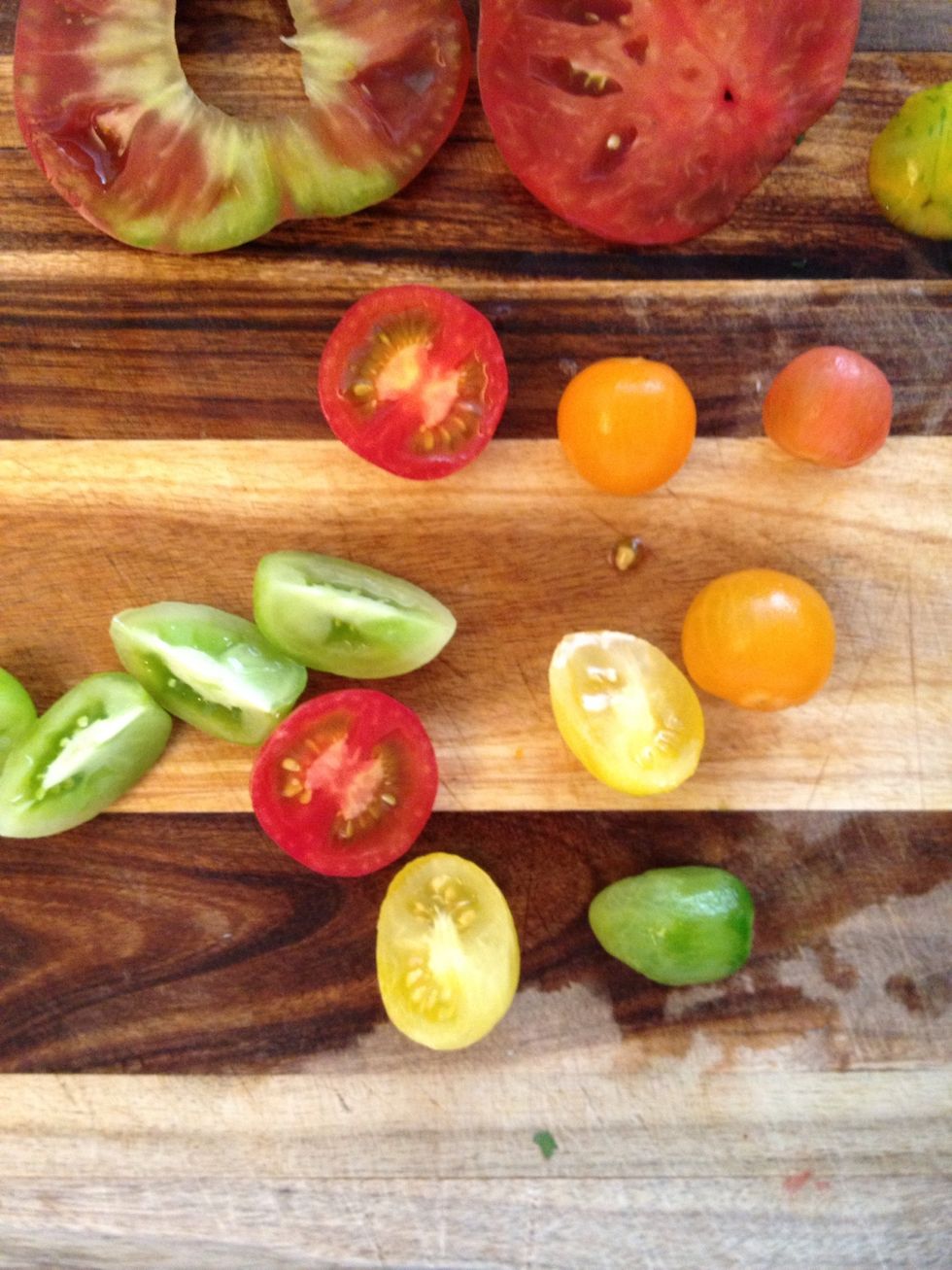 Some chopped, some not.
Add them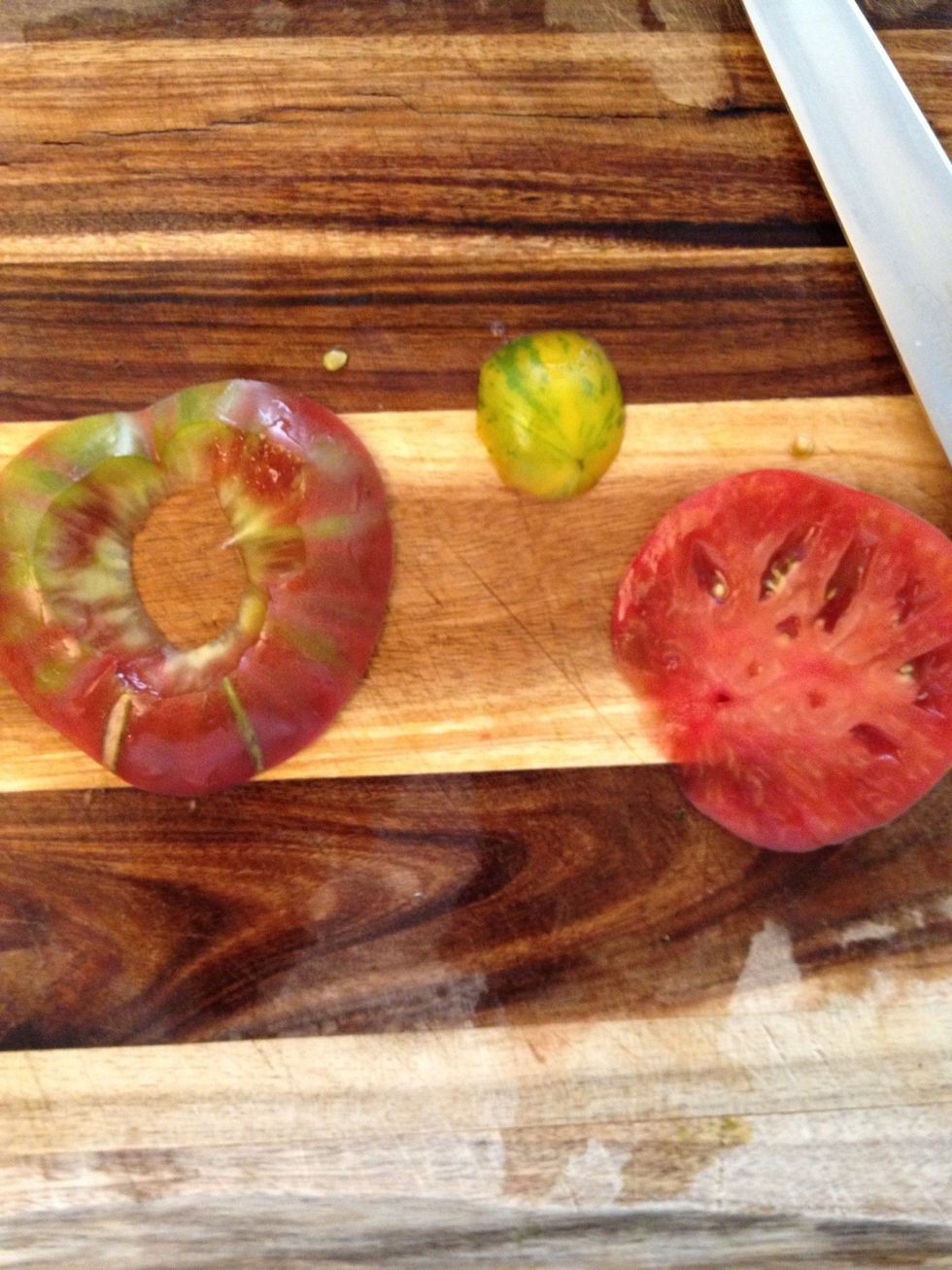 With the trim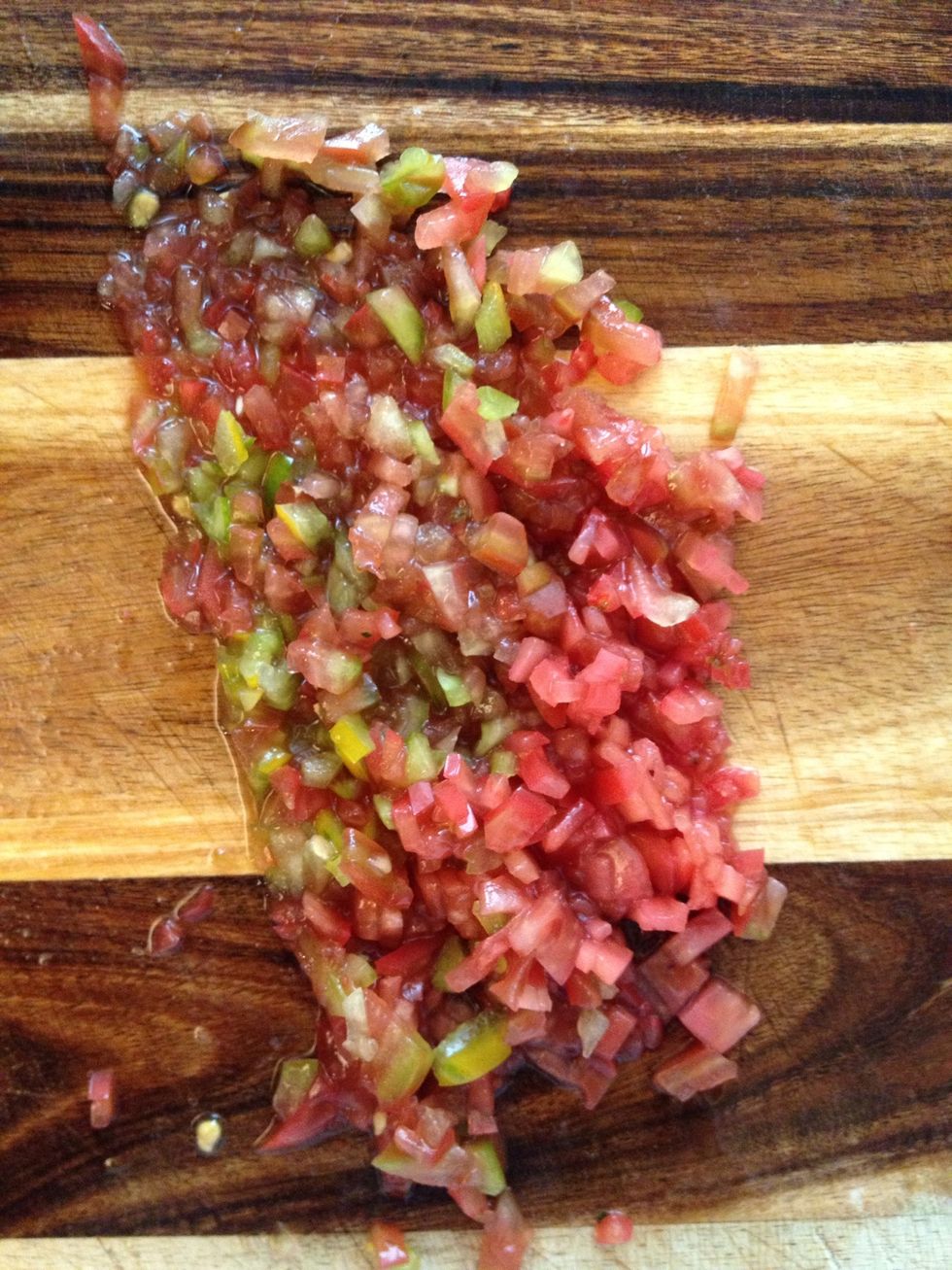 Chop chop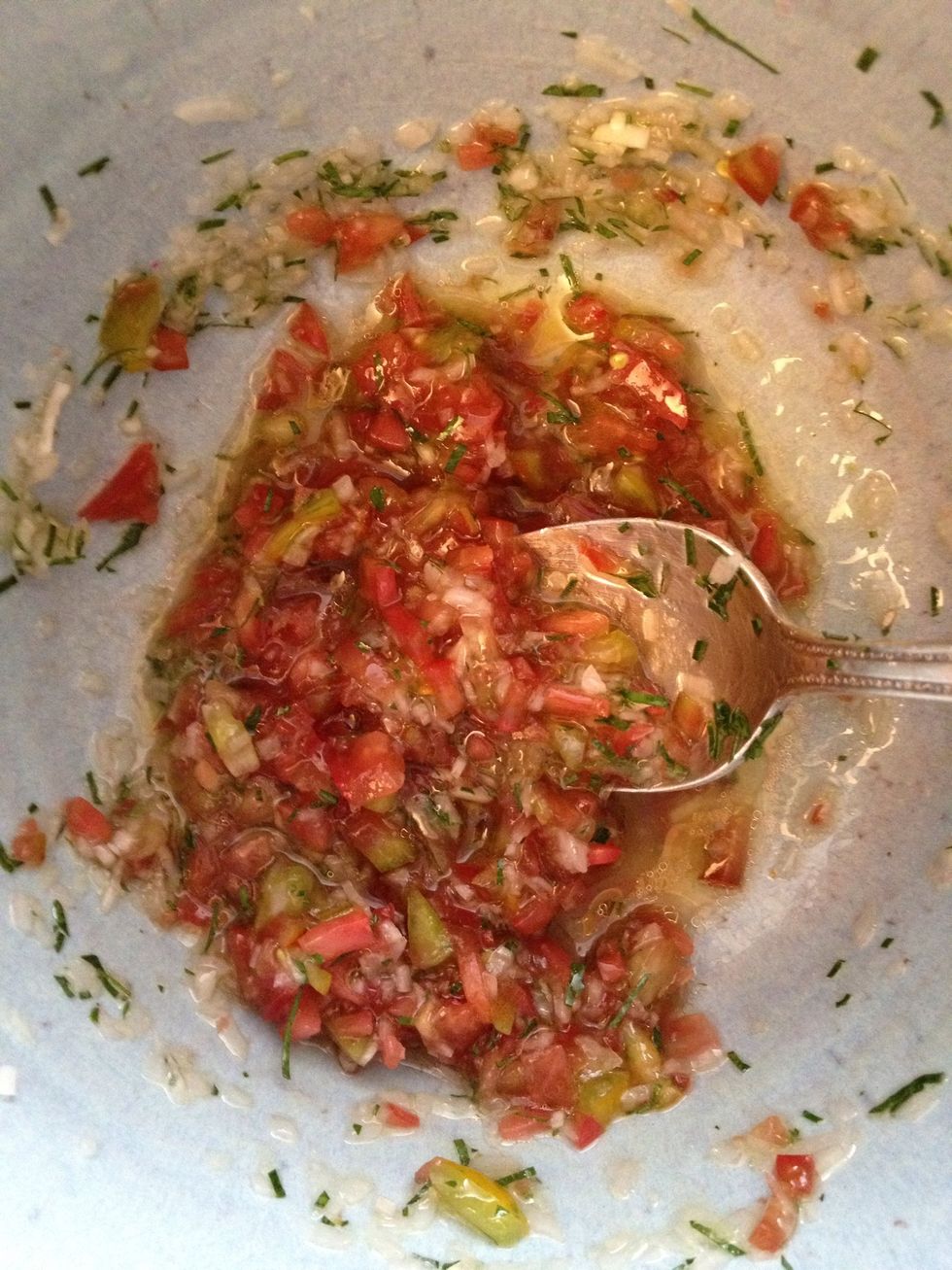 Add to the bowl.. Tomatoes on top of tomatoes. Season with salt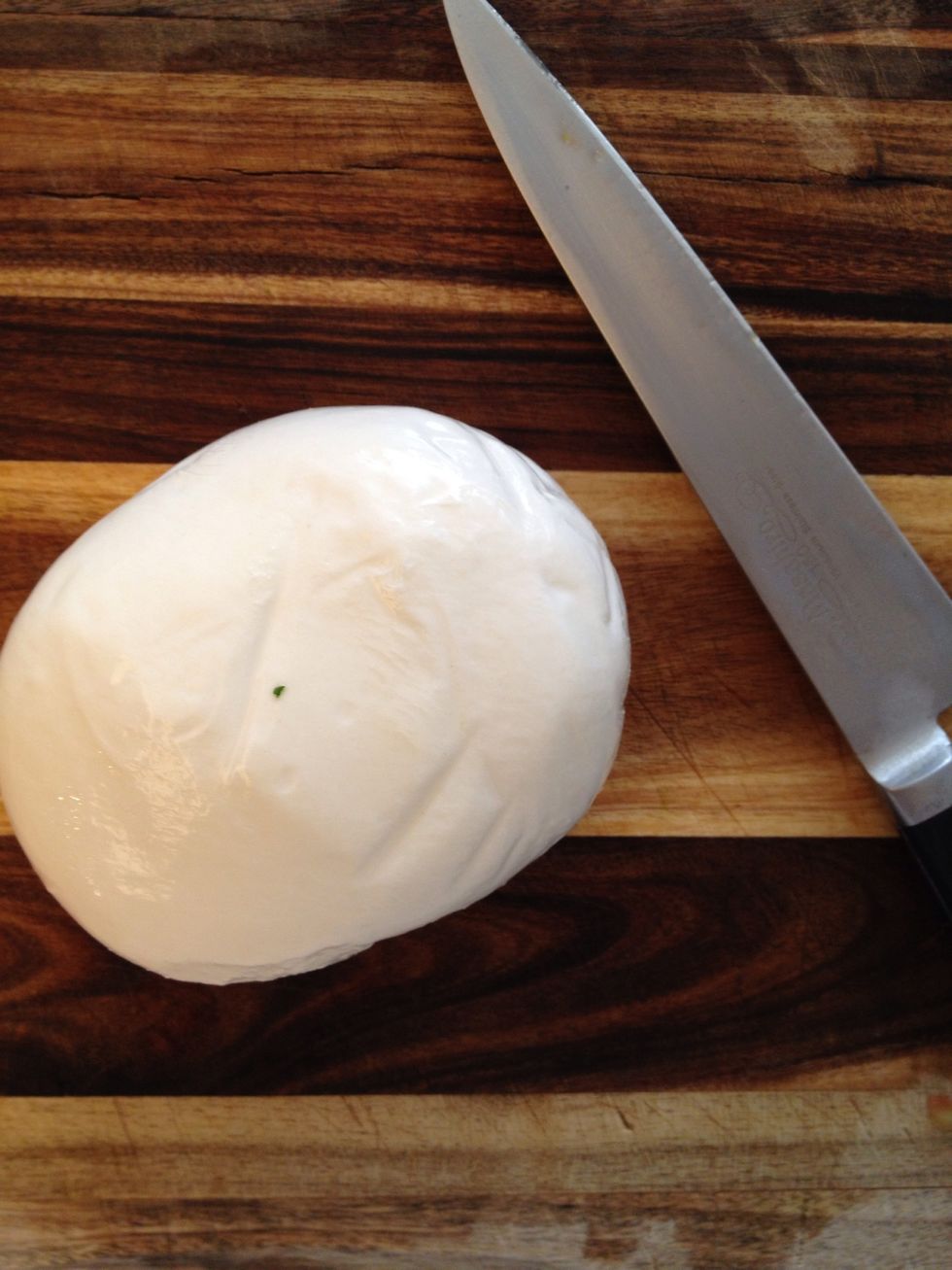 Burrata cheese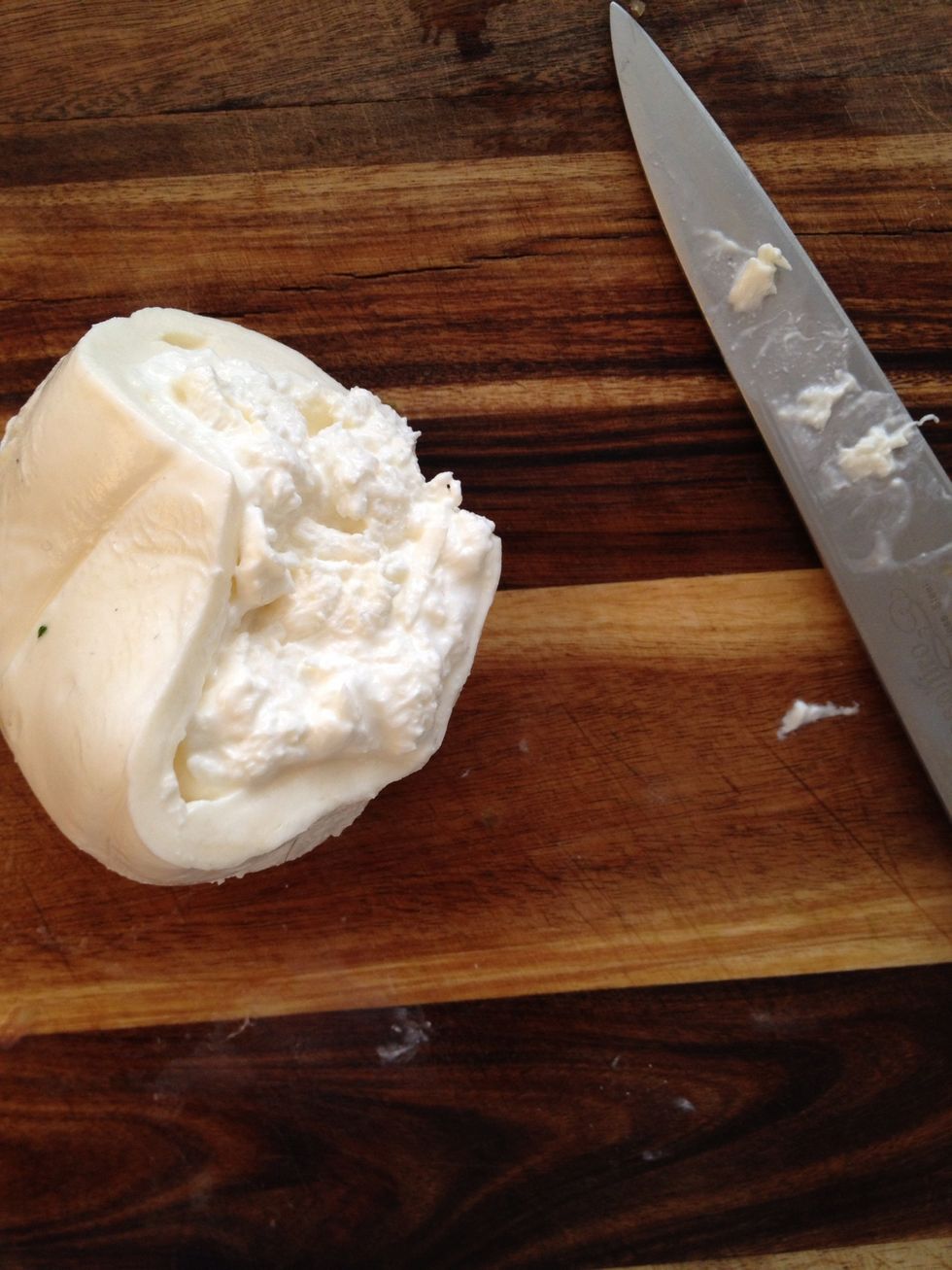 Take a few pieces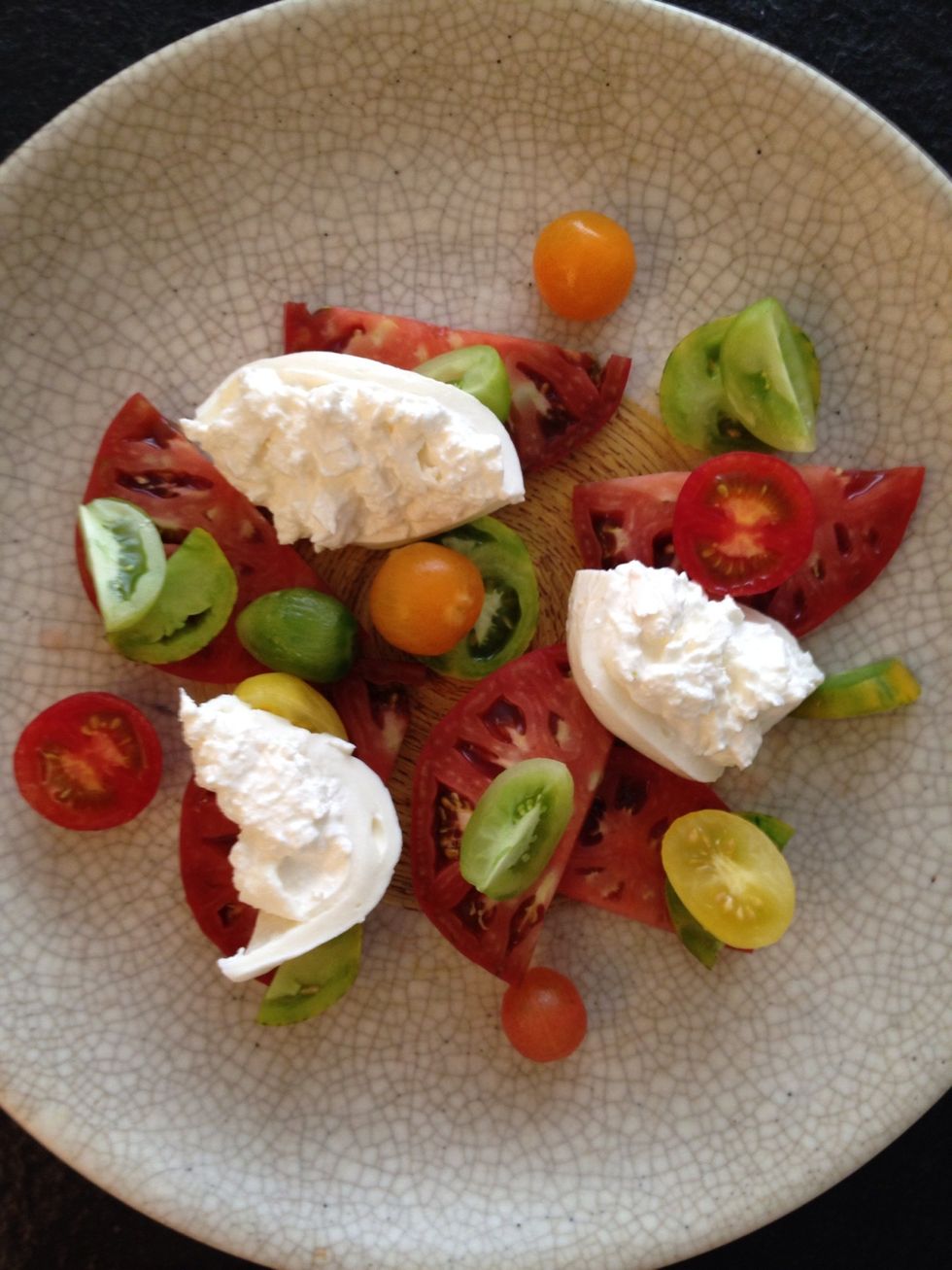 Plate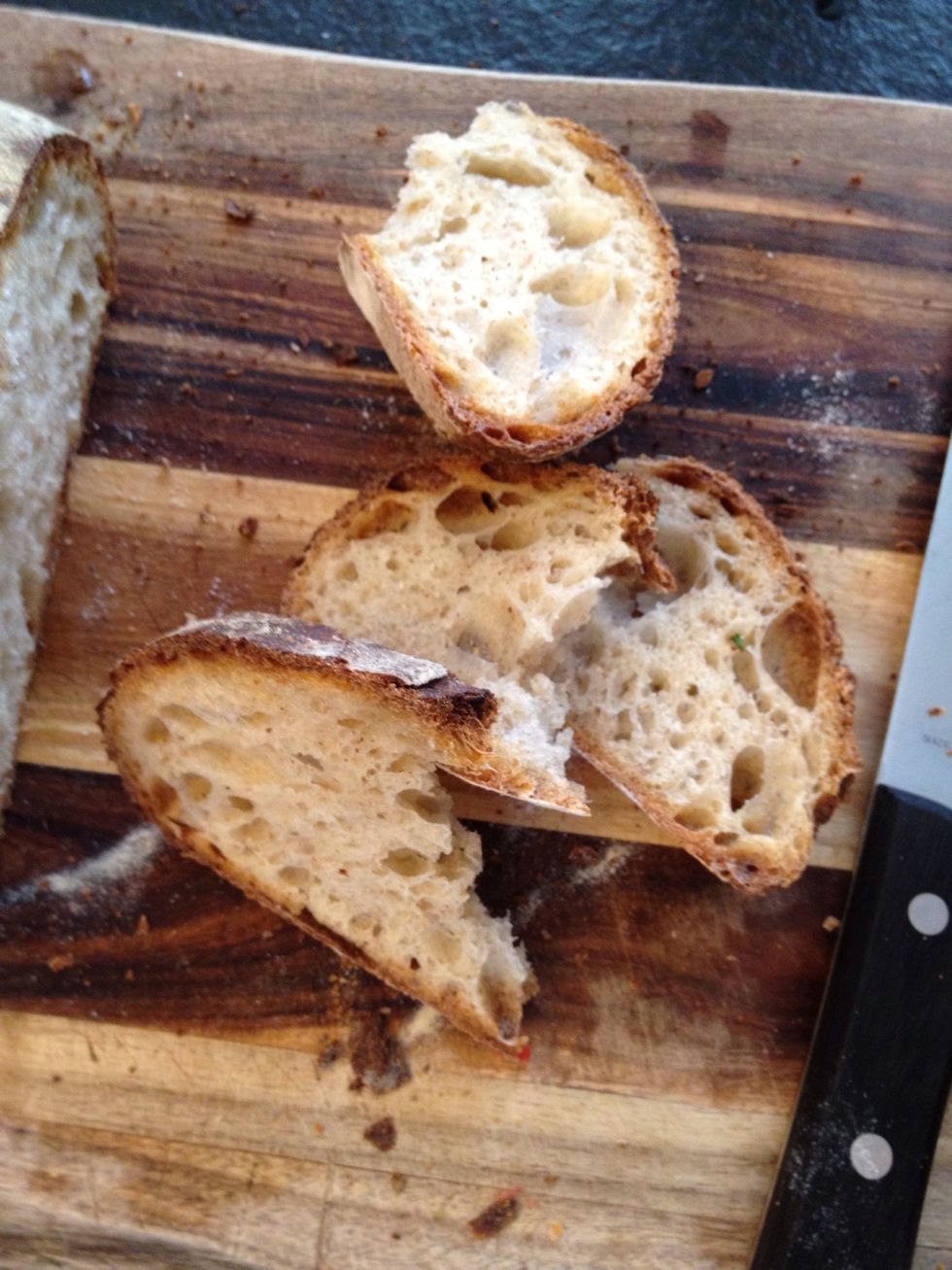 Slice some pan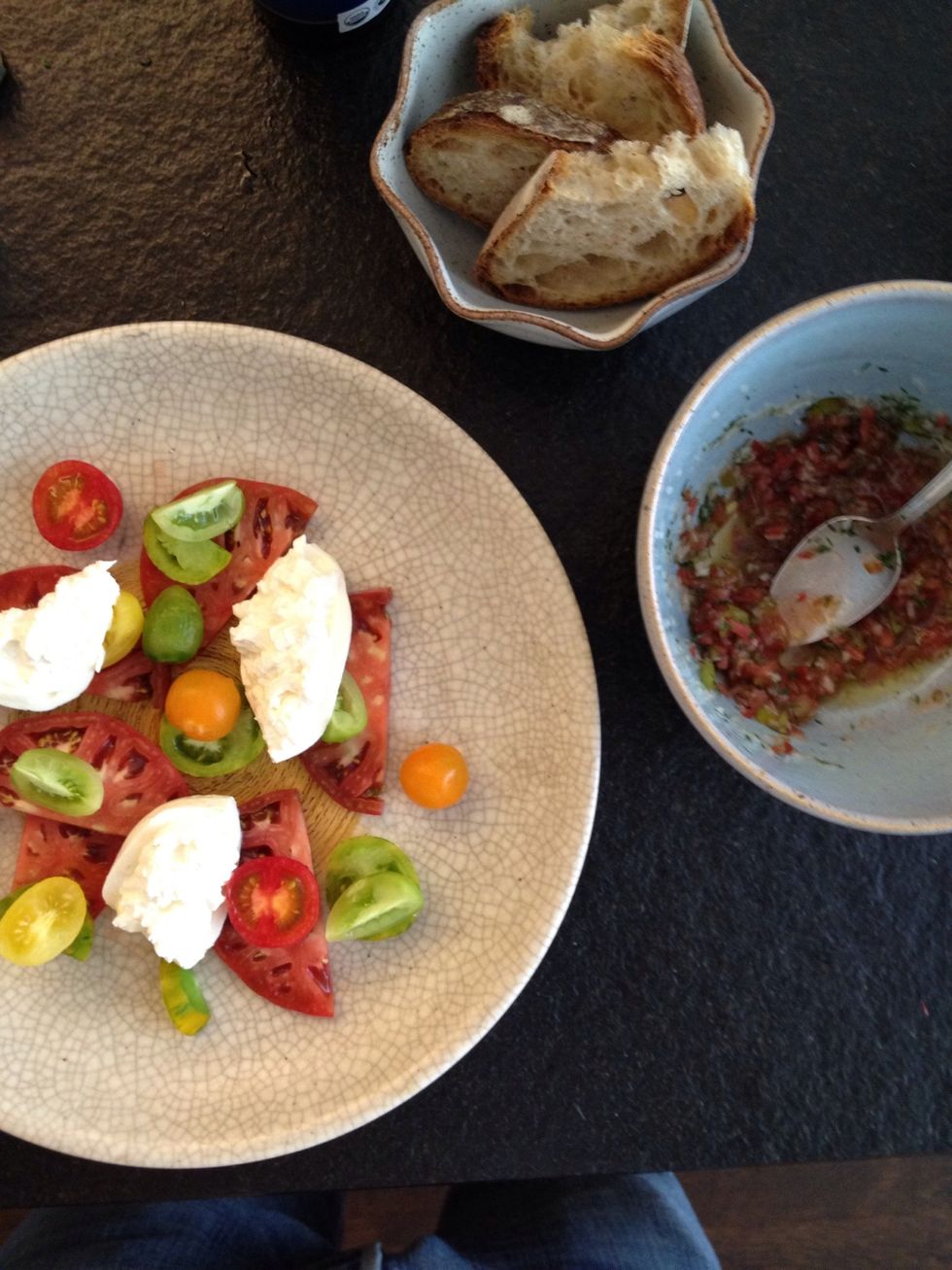 Almost ready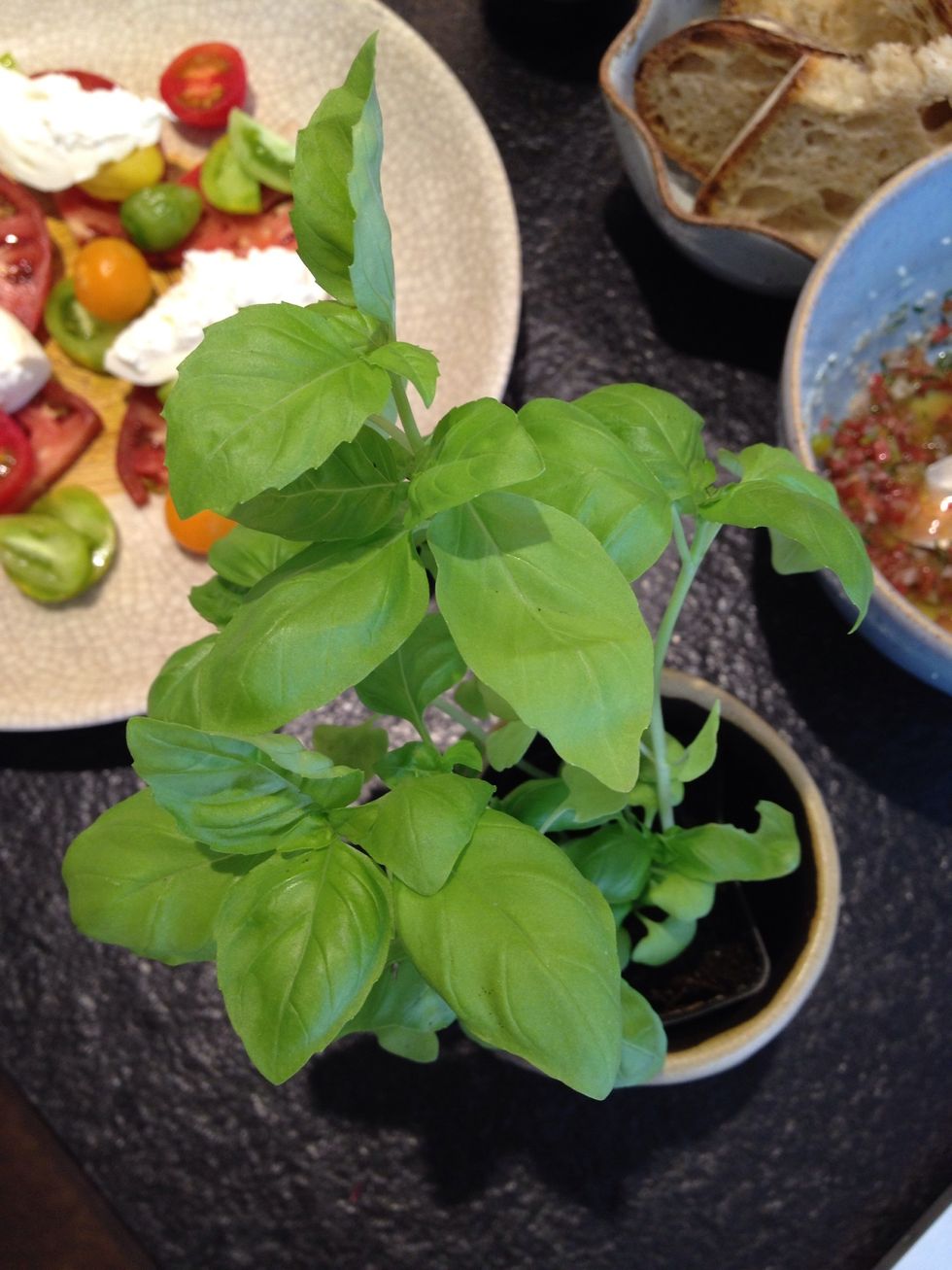 Basil plant...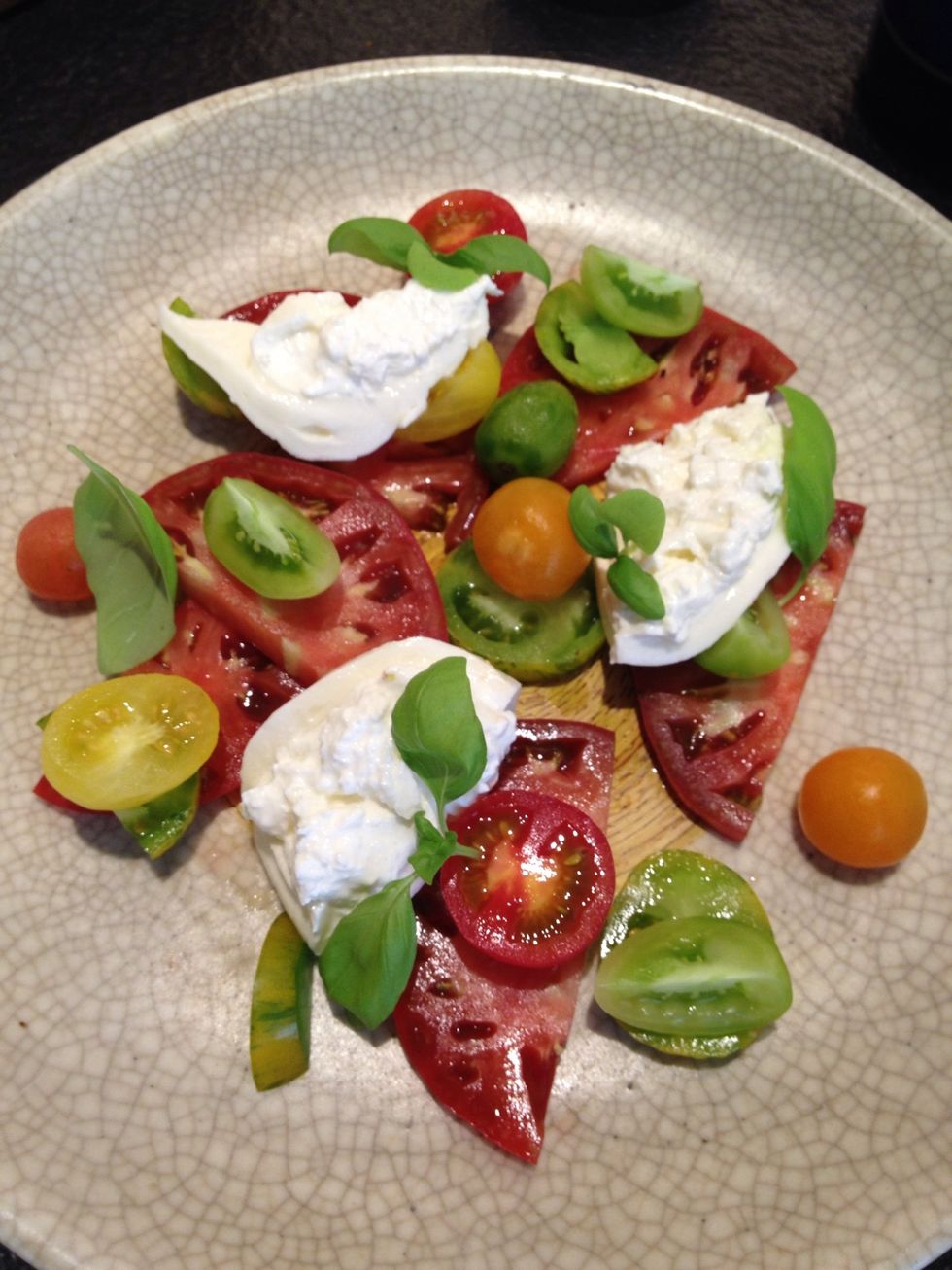 Fresh off the stems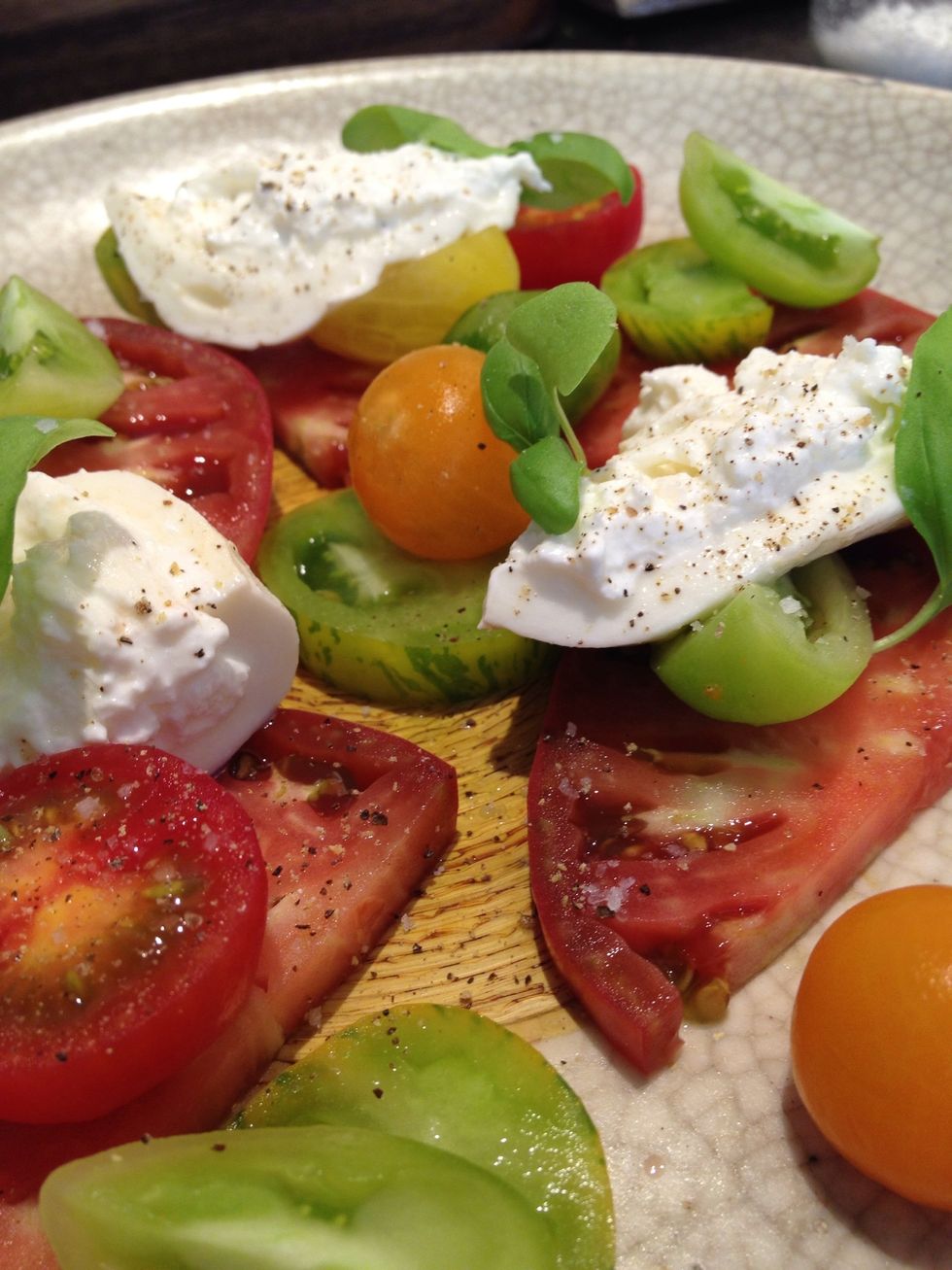 Fleur de sel and pepper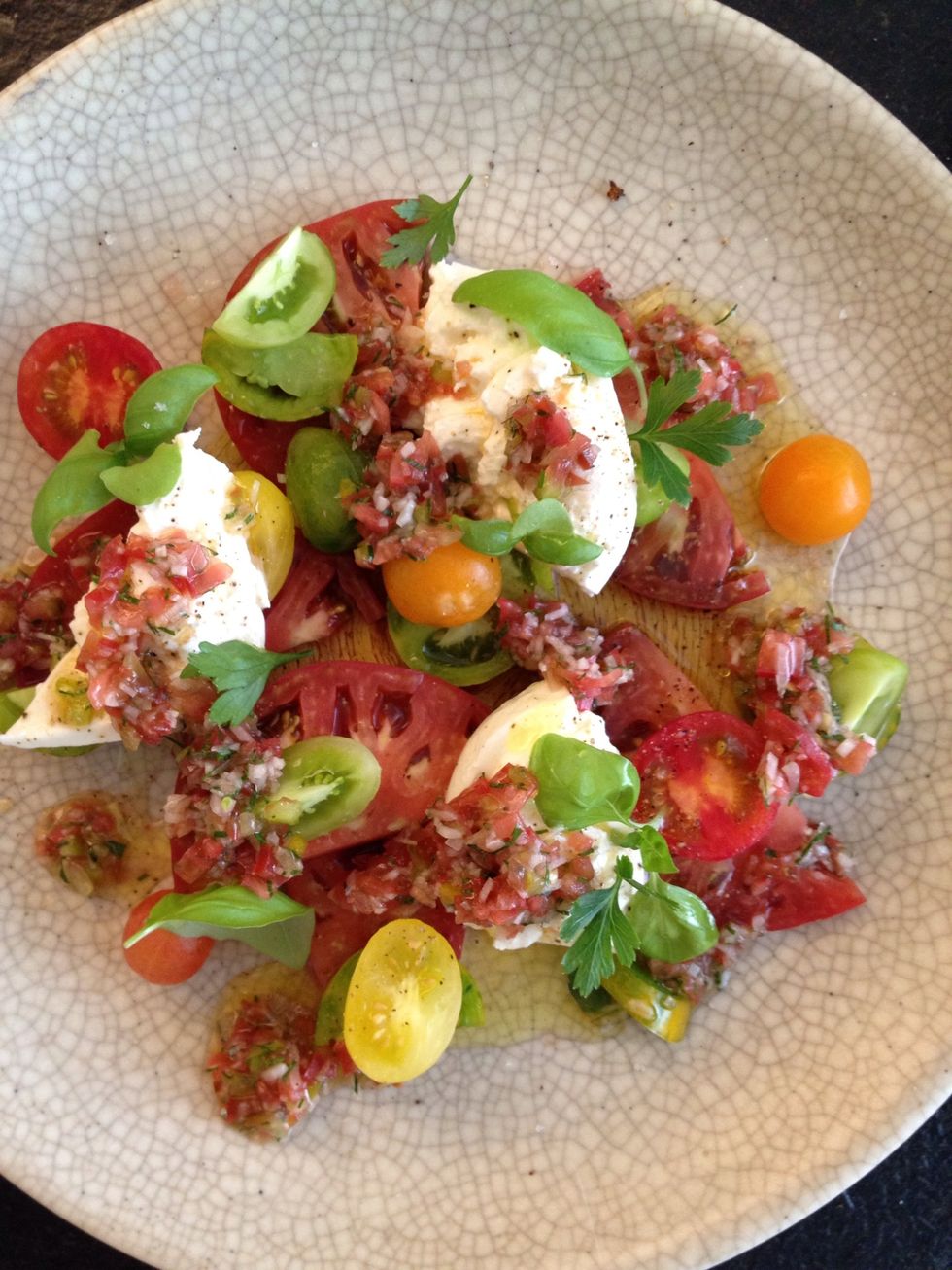 The tomato-salsa and more yellow sauce. Leaves of parsley if you have them. You can also add some pesto or extra vinegar (balsamic) if you feel like it.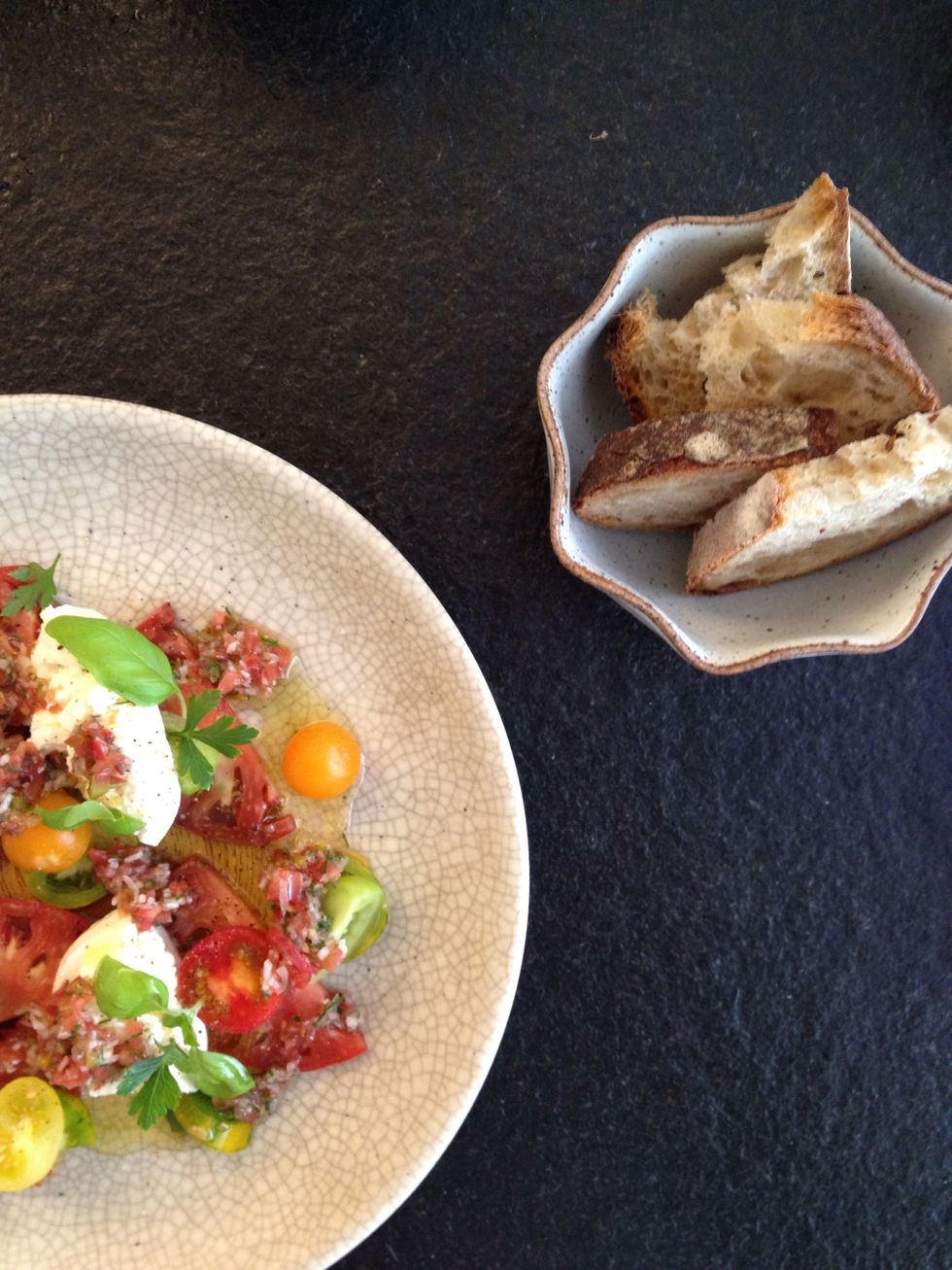 Everything tastes better with bread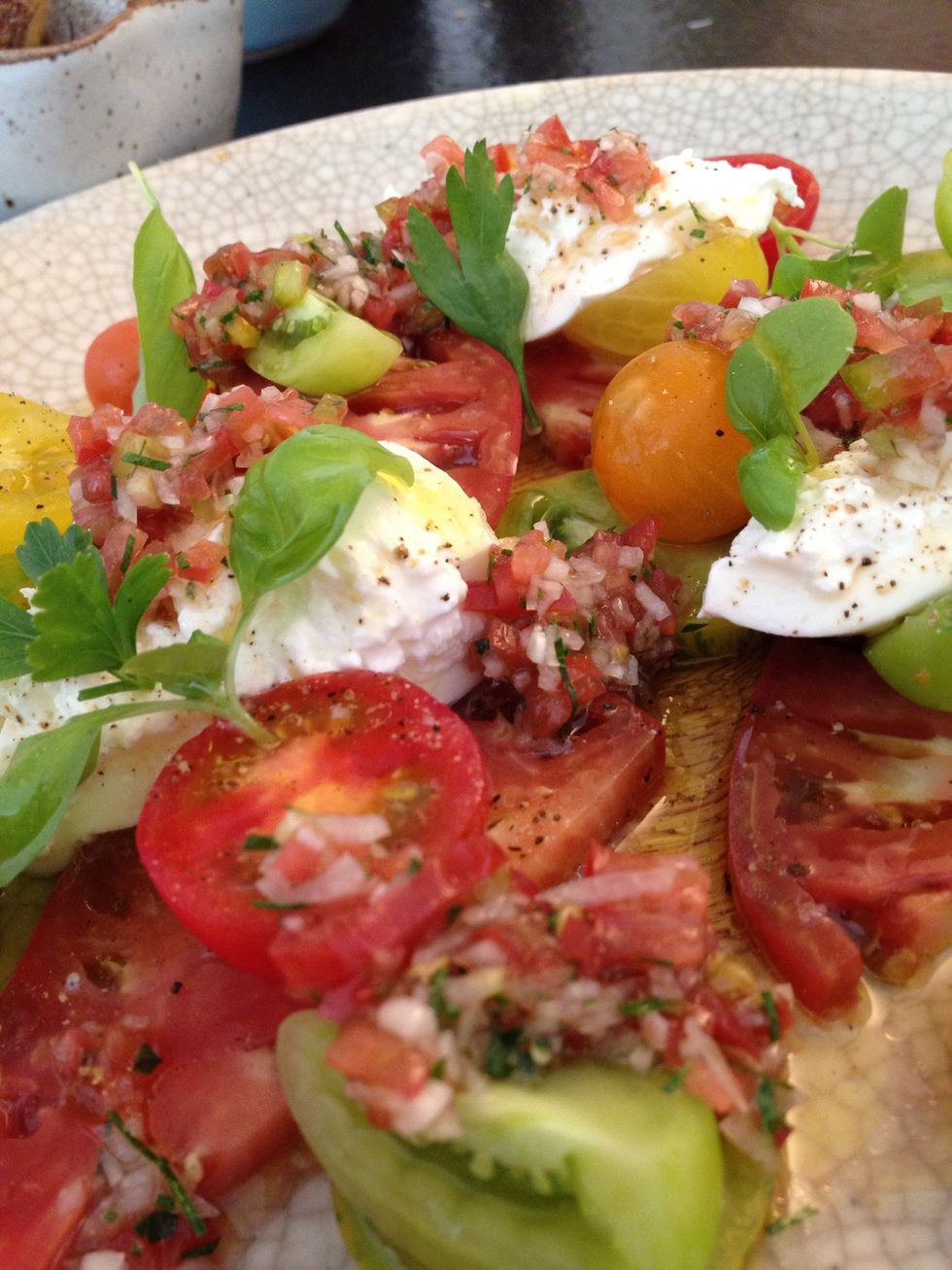 Bon Appétit!
Tomato
Shallots
Lemon
Olive oil
Garlic
Cayenne
Parsley
Basil