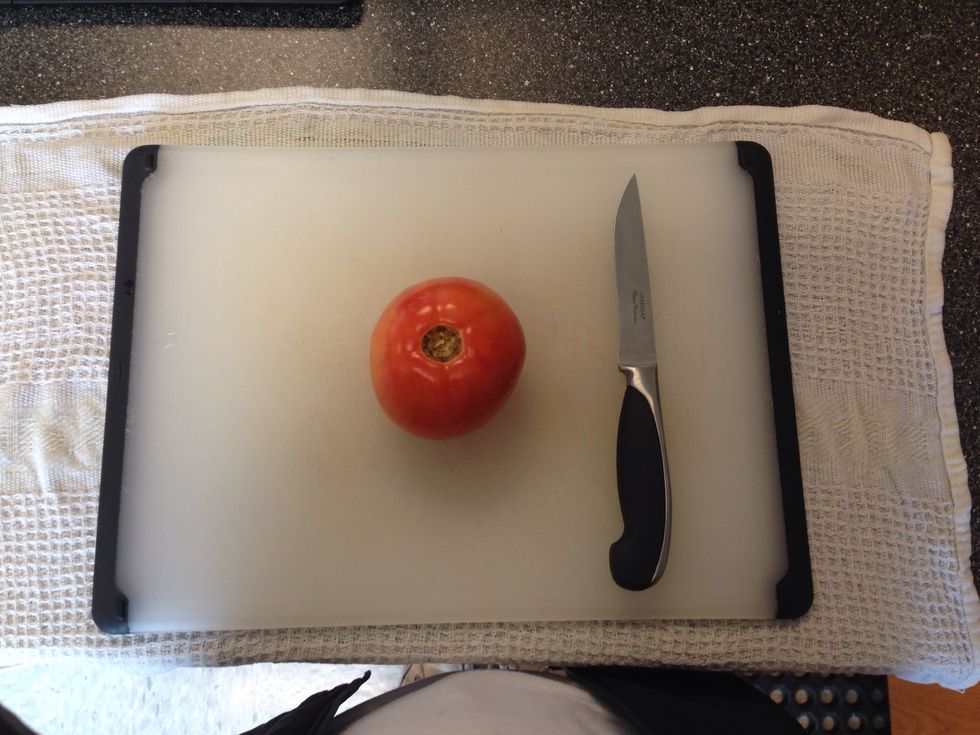 Gather your supplies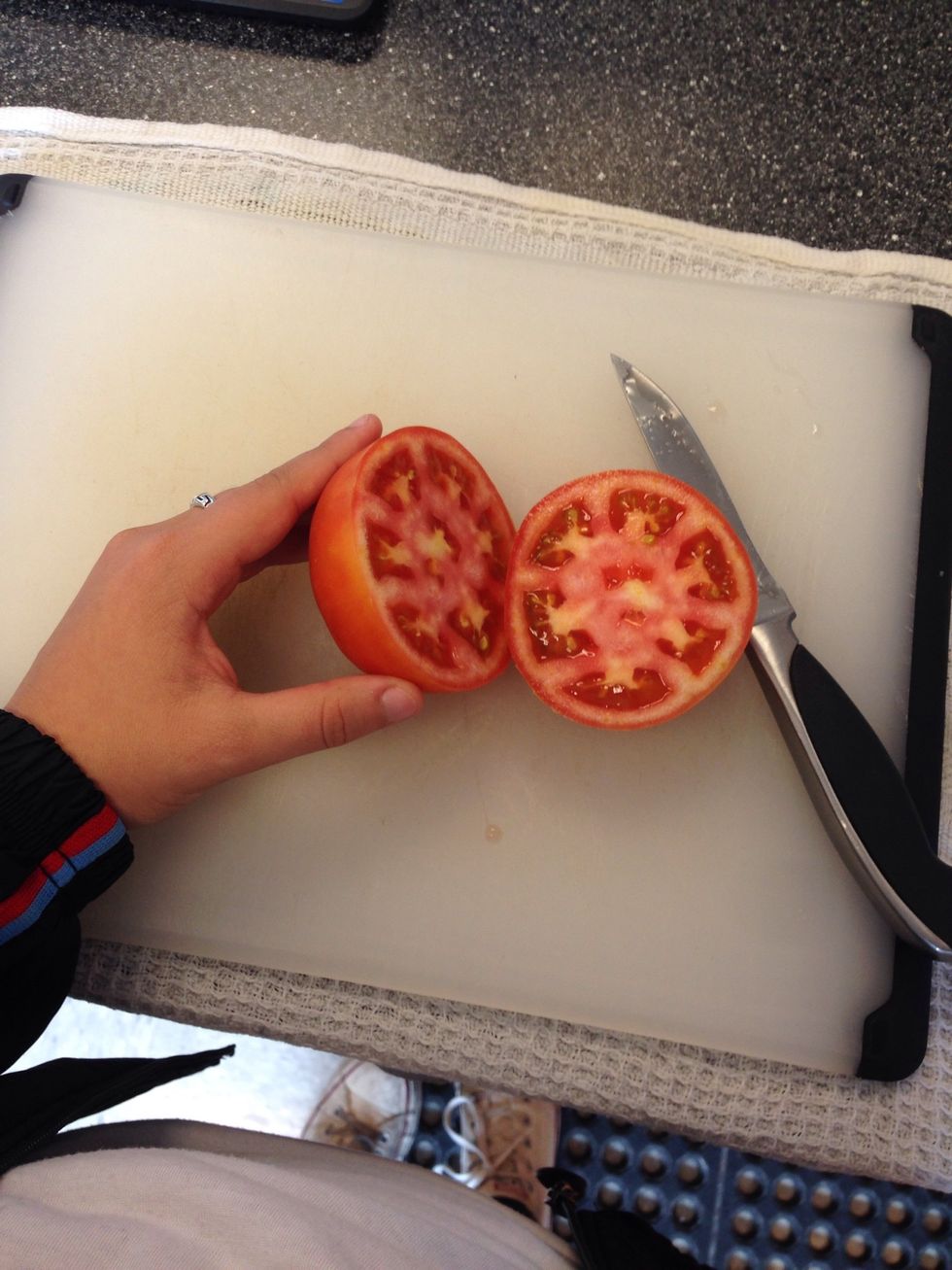 Cut tomato in half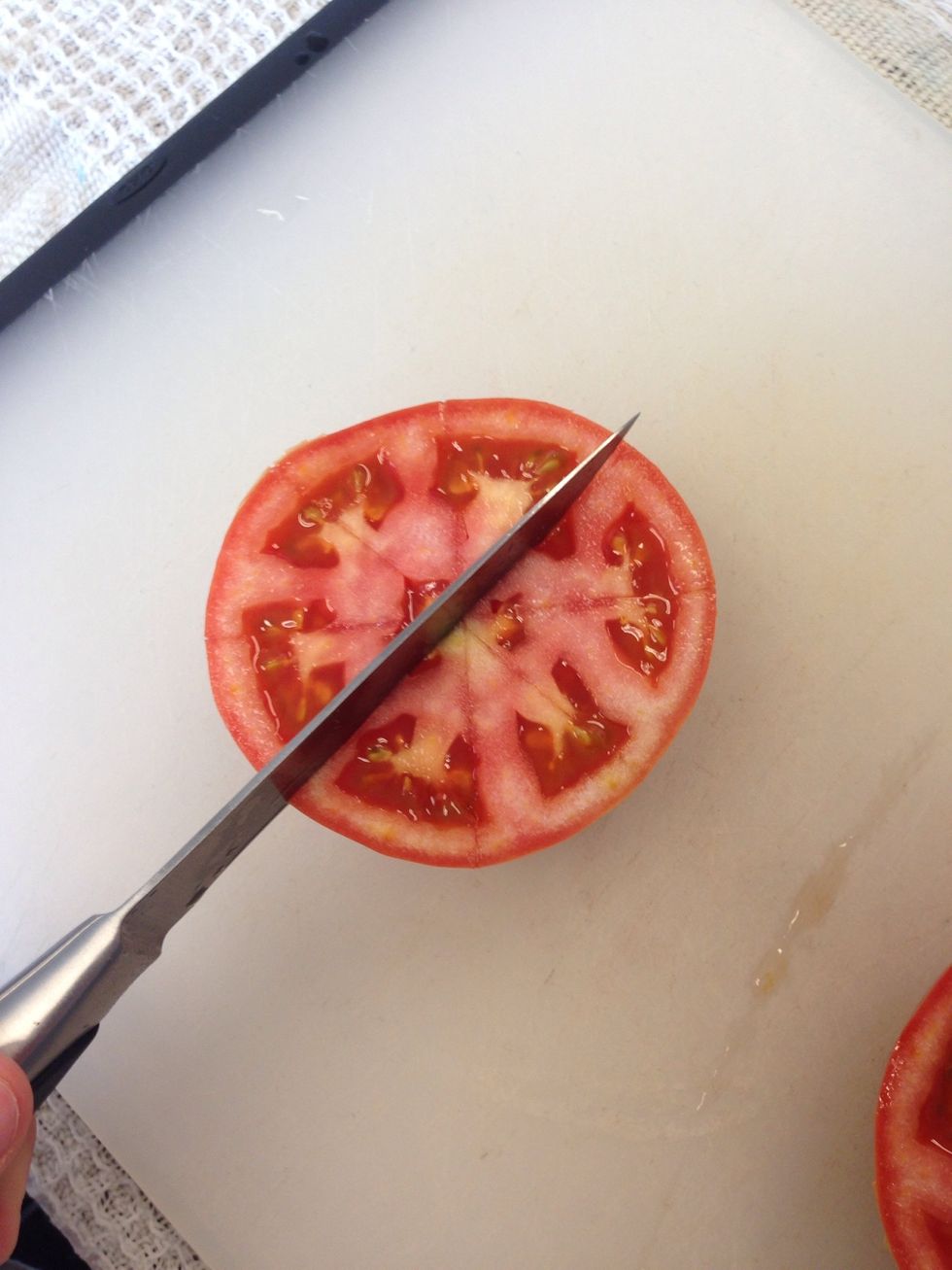 Make small incisions across the tomato, barely cutting into the surface (approximately half an inch). The tomato should look divided into sixths.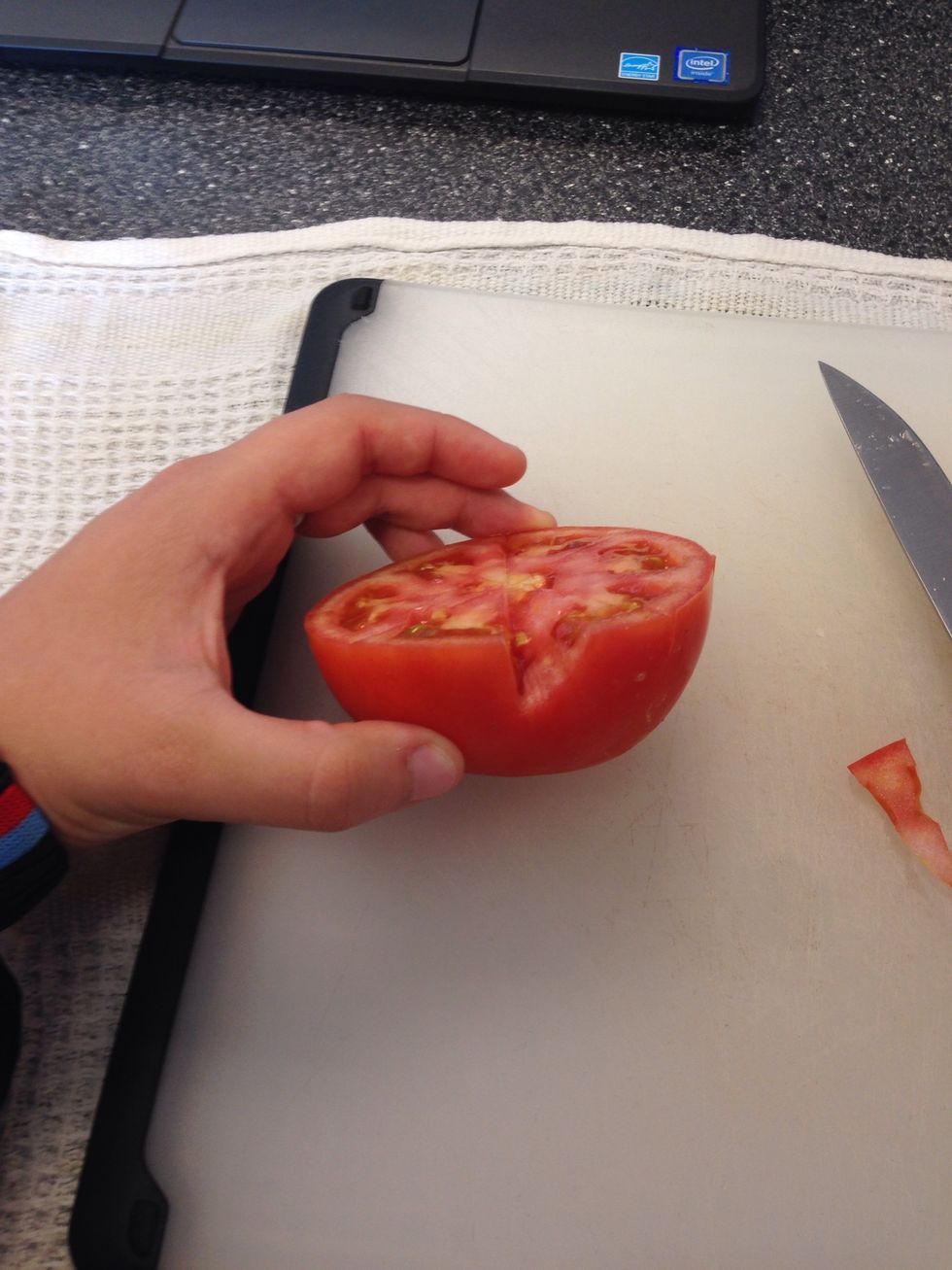 Make downward triangular incisions towards each cut.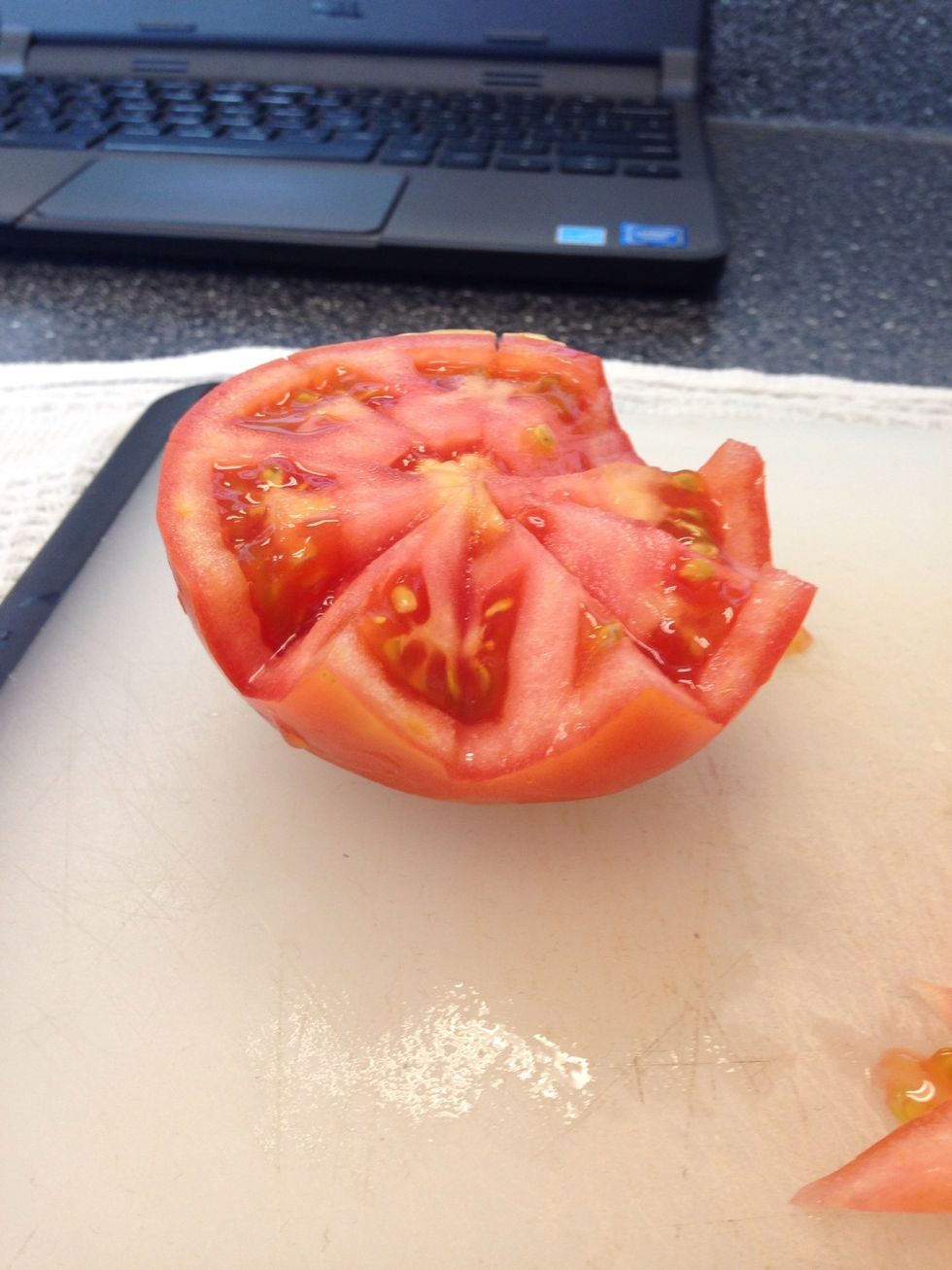 Continue these triangular incisions all around the tomato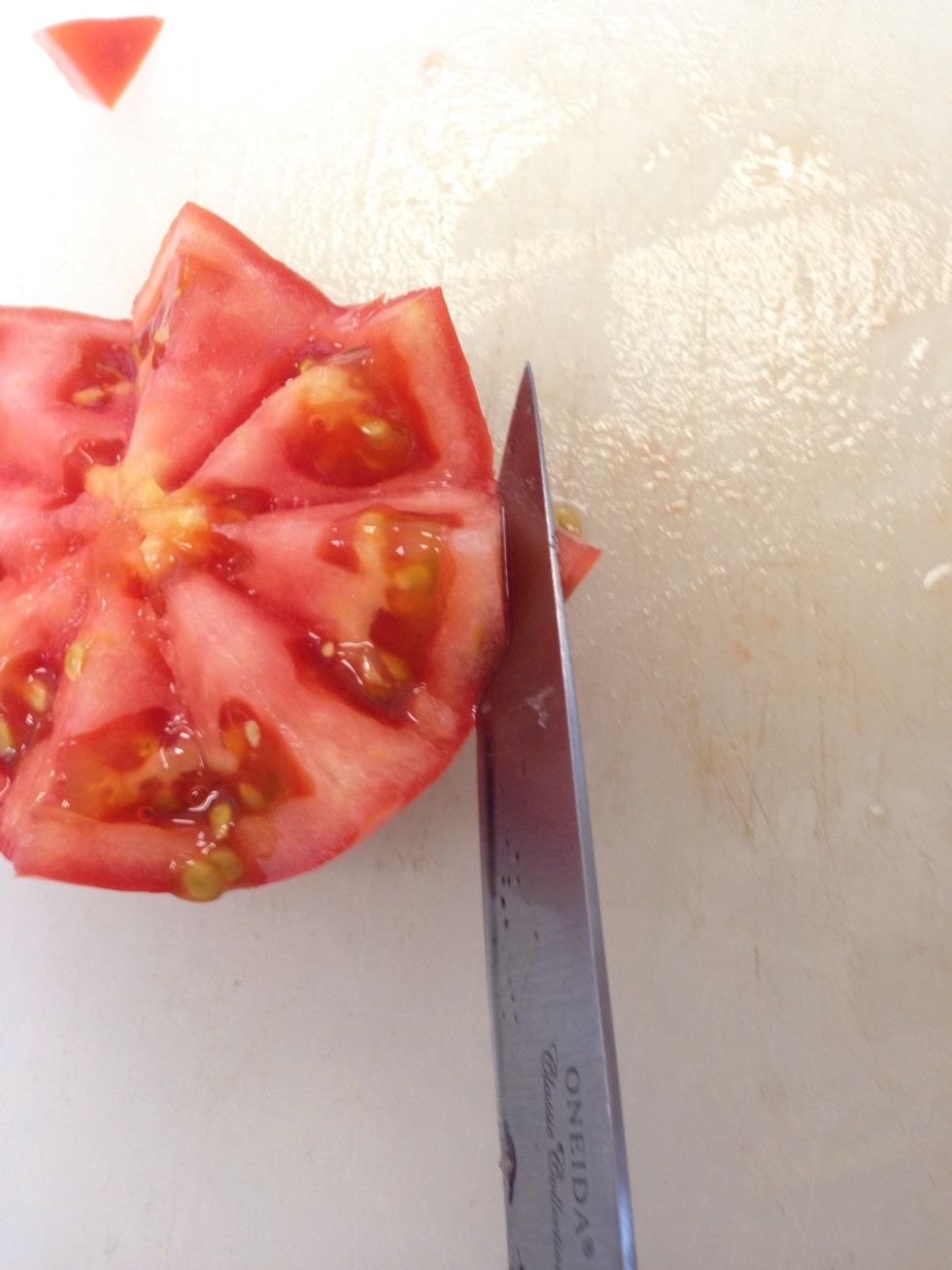 Make a tiny incision between the tomato and the skin in order to resemble a flower petal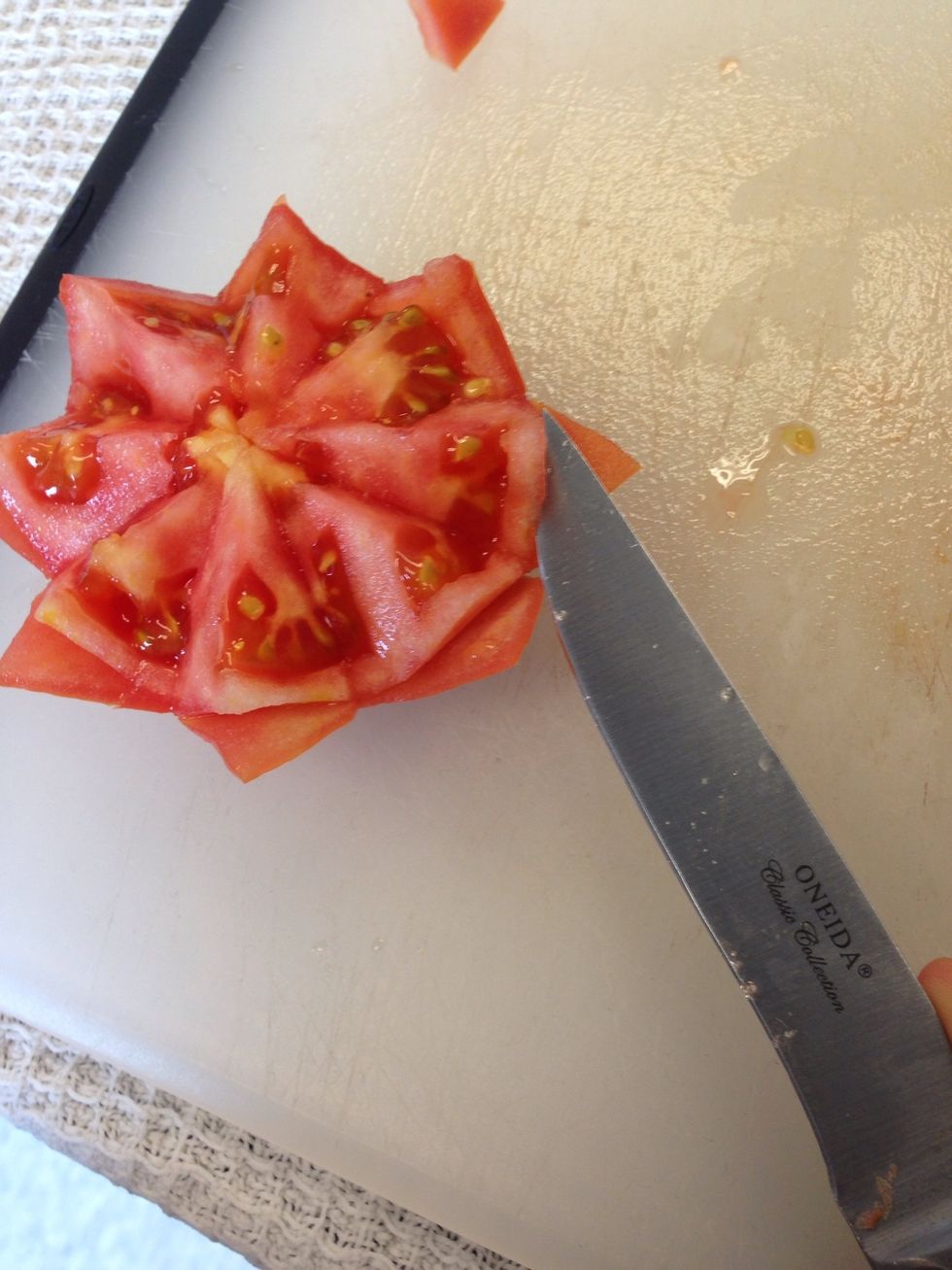 Press the skin down with the knife in order to make them stick out more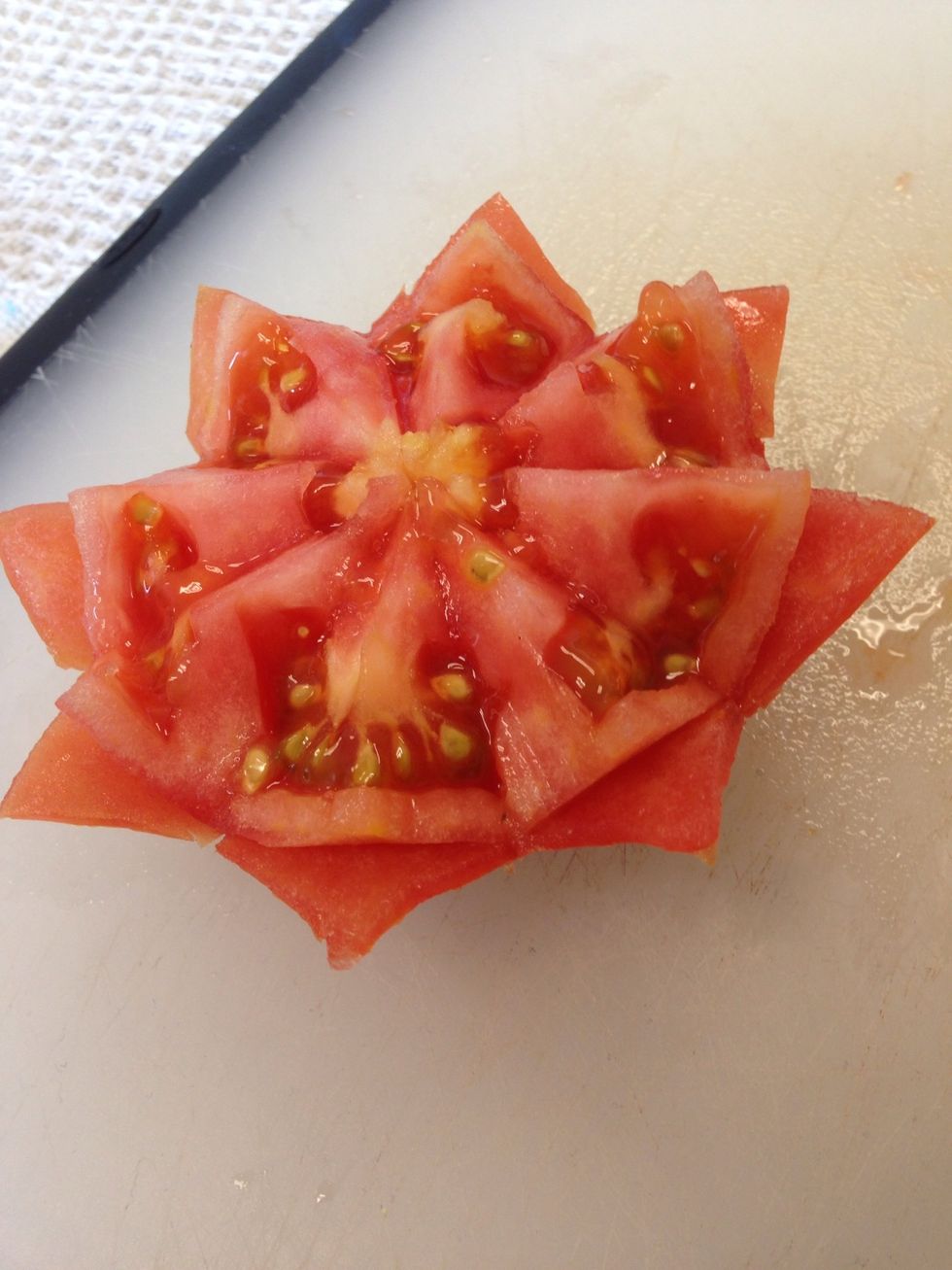 Continue until you've done all of the petals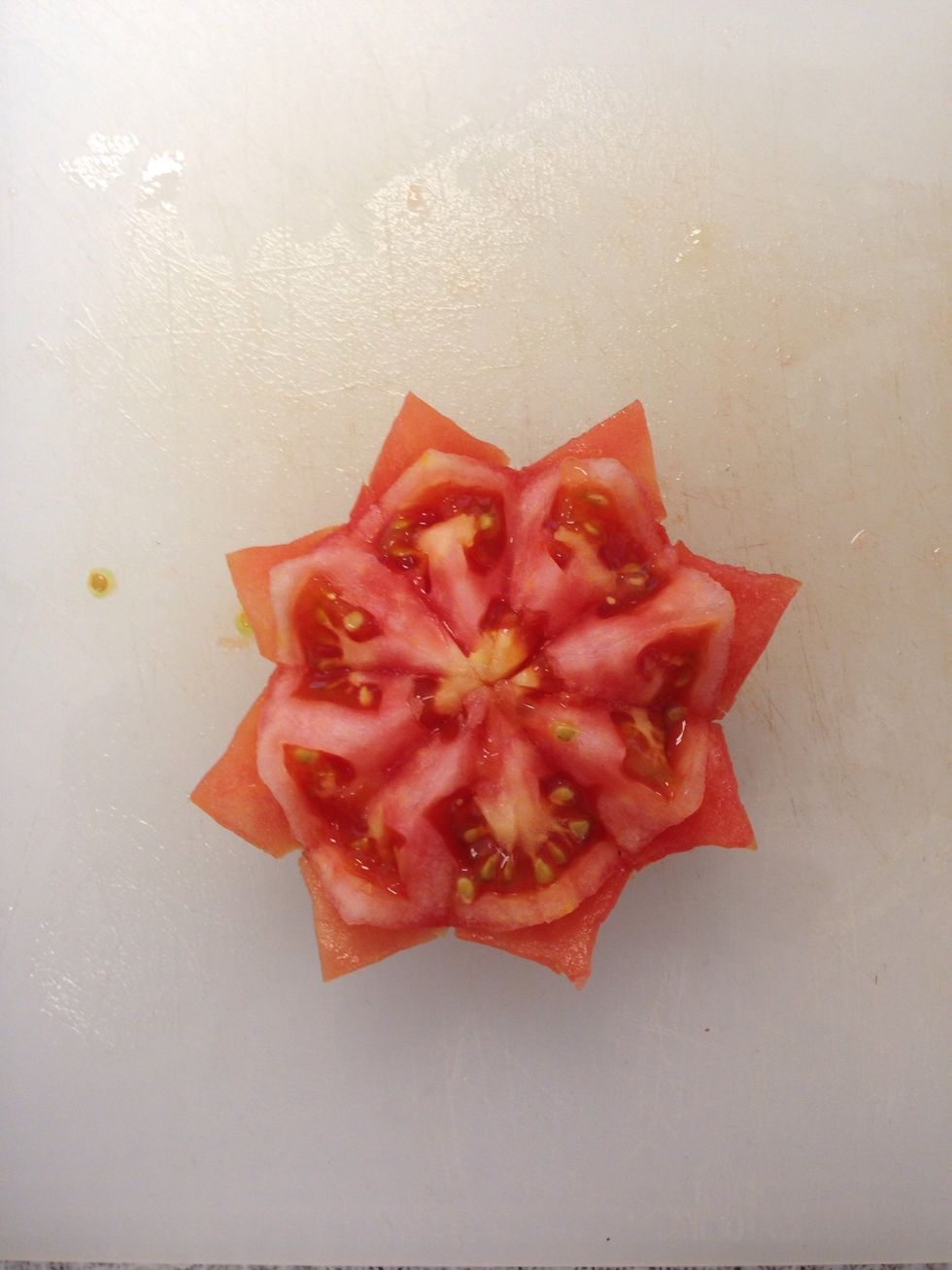 And done!
Cutting board
Paring knife
Tomato