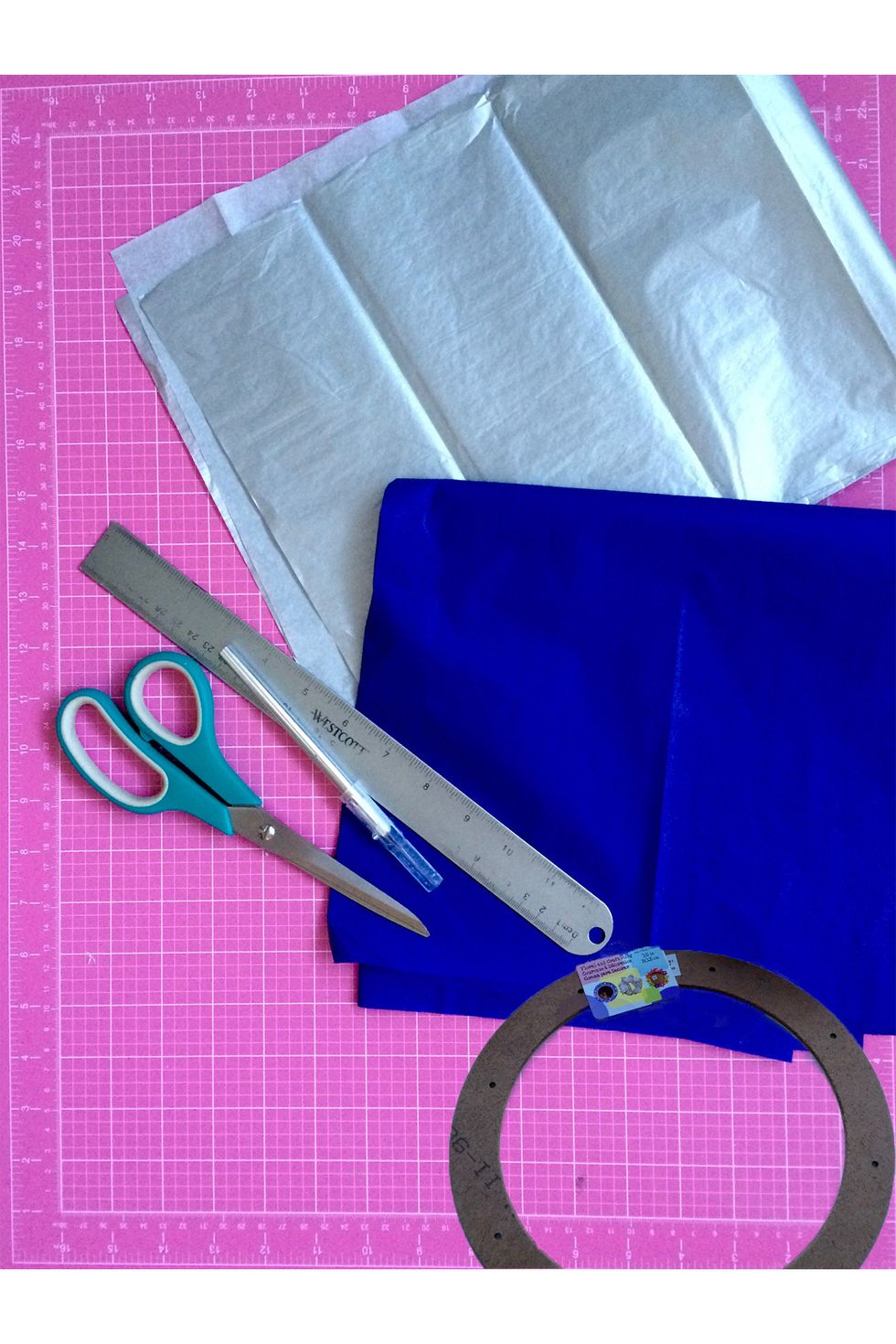 Gather supplies.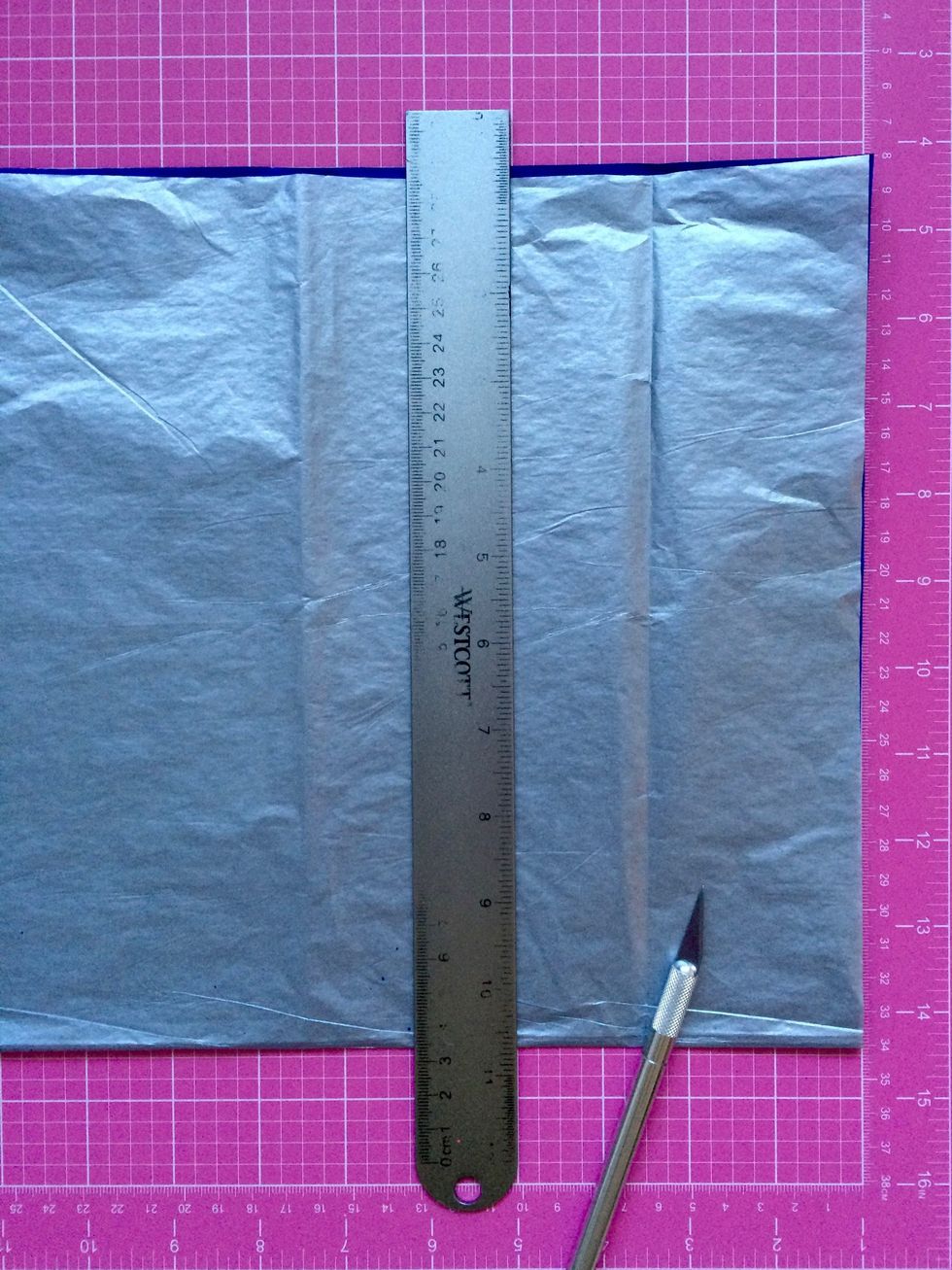 Layer 2 sheets of tissue paper (1 of each color) and cut strips 3-4 inches wide.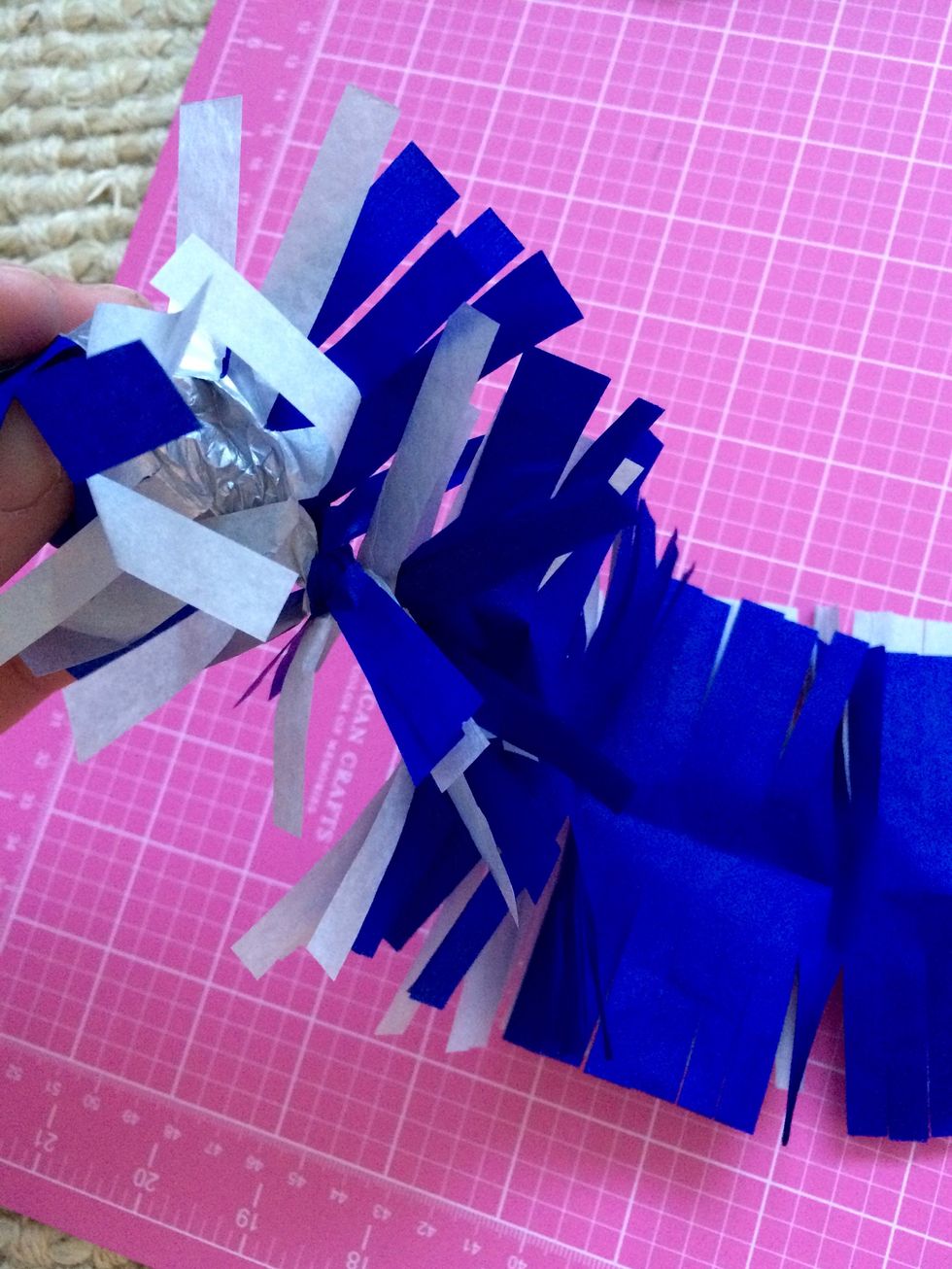 Cut fringe on both ends of the strip, leaving an inch of uncut material in the middle of the strip. This is where you will twist the layers together.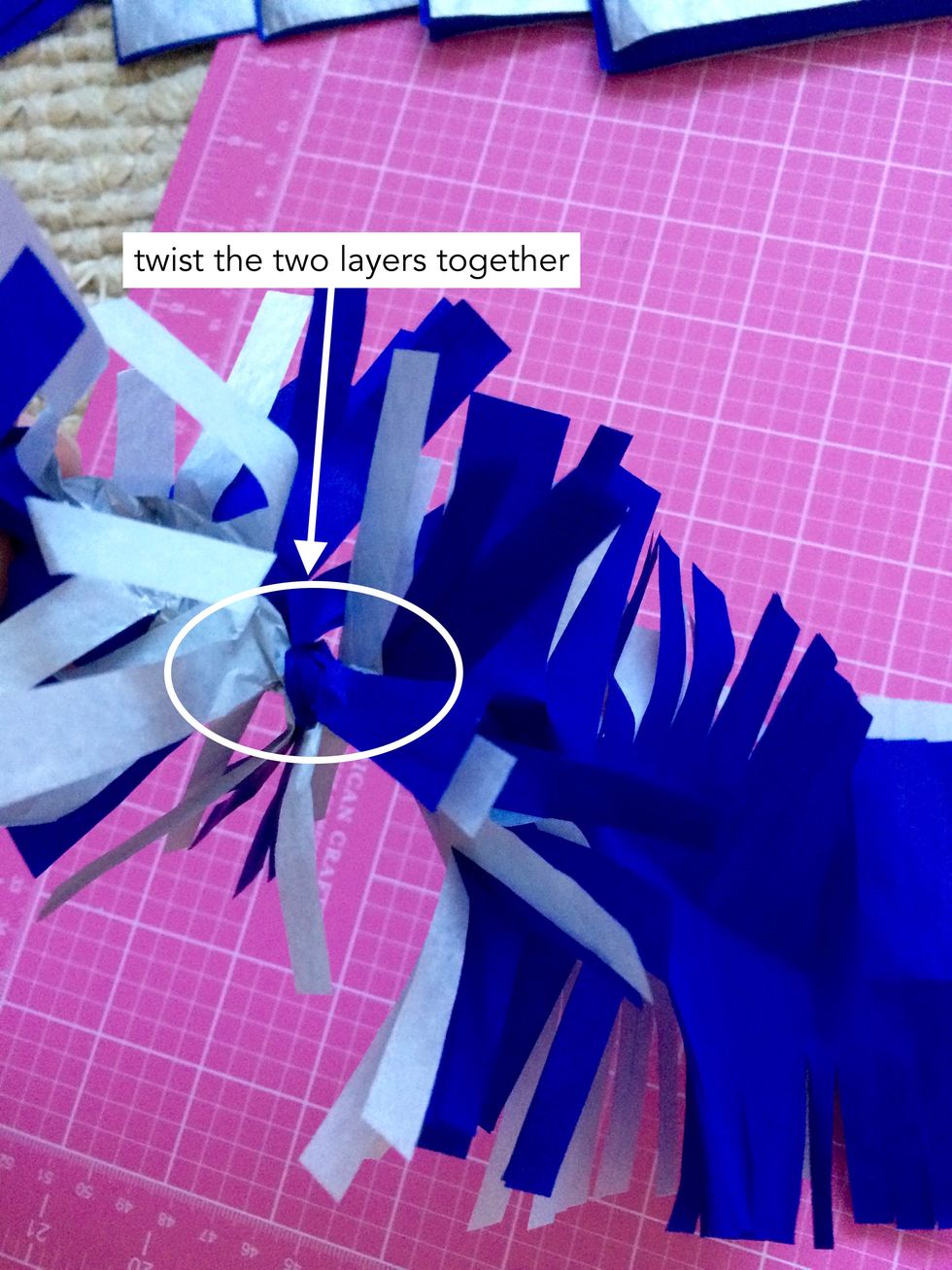 Twist the two layers of tissue paper to hold the sheets together and "activate" the fringe (fluff it up so it's not just laying flat).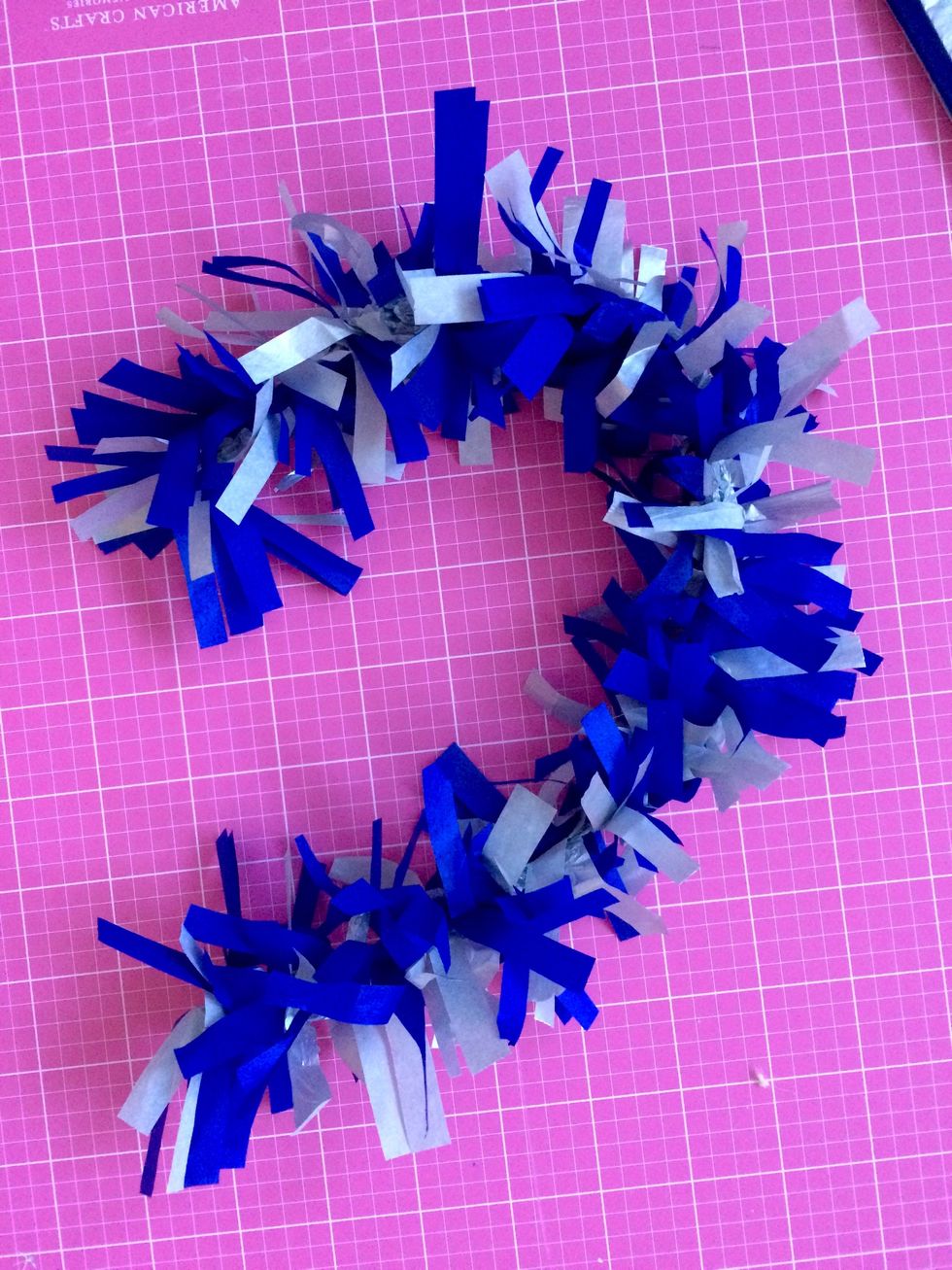 Finish twisting and repeat all the steps with more paper until you have enough fringe to wrap around the craft ring.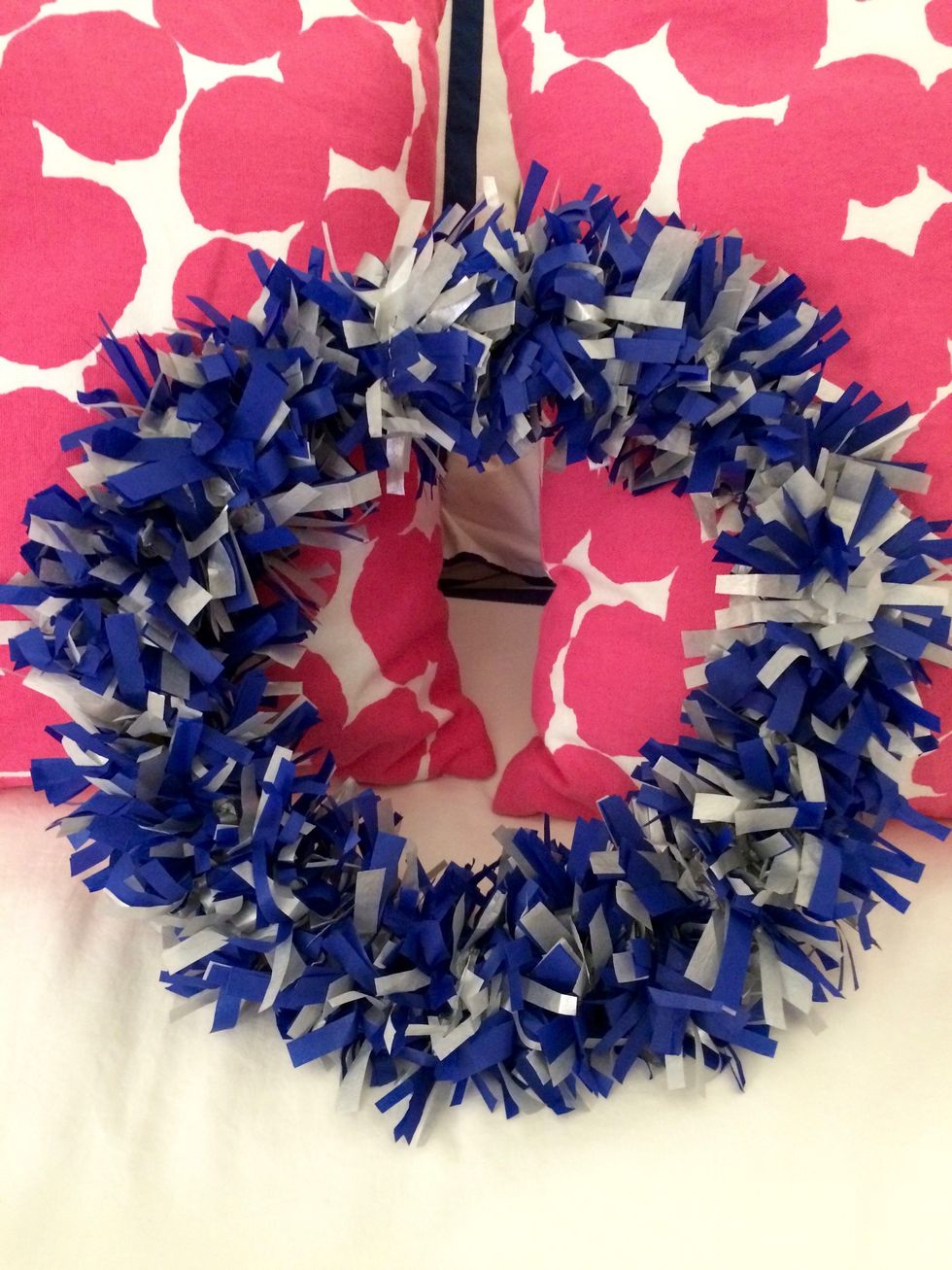 Wrap the lengths of fringe around the craft ring, using tape to secure the ends of each piece so they don't unravel.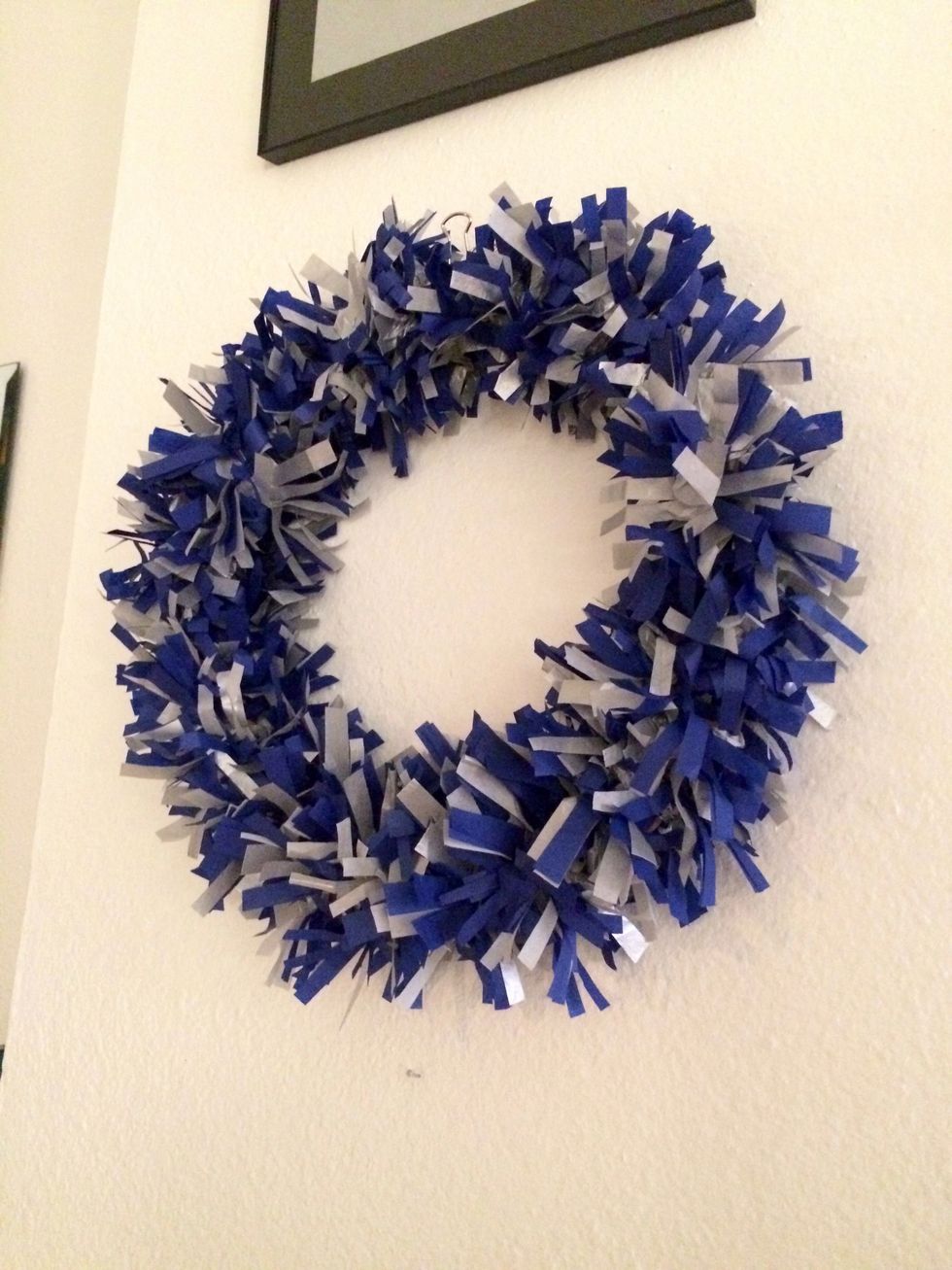 Hang the wreath on a nail or a command hook.
Tissue Paper (2 different colors)
1.0 Exacto Knife or Scissors
1.0 Floral/Craft ring (http://bit.ly/1nFoxKI)
1.0 Ruler
Tape