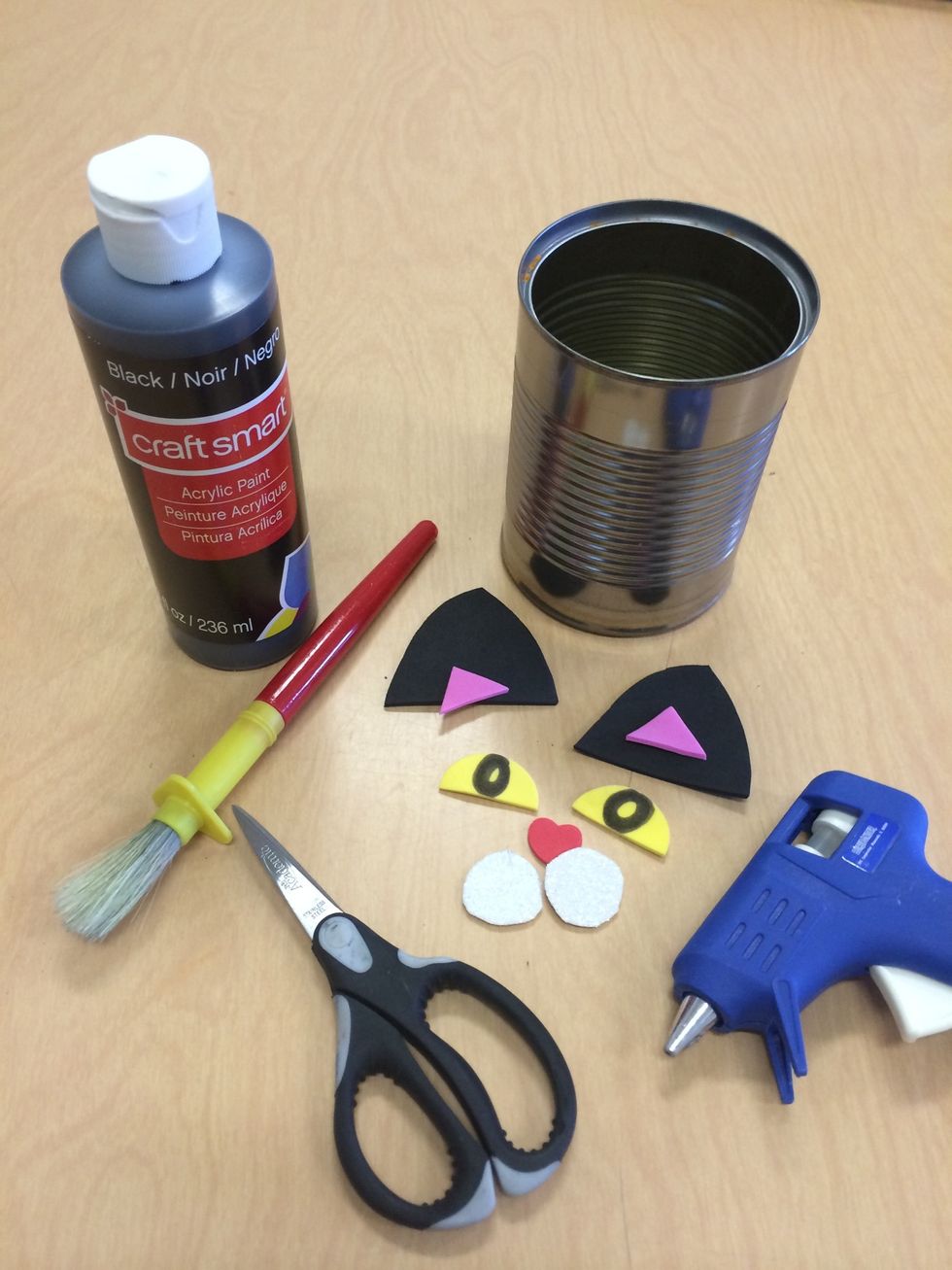 Gather supplies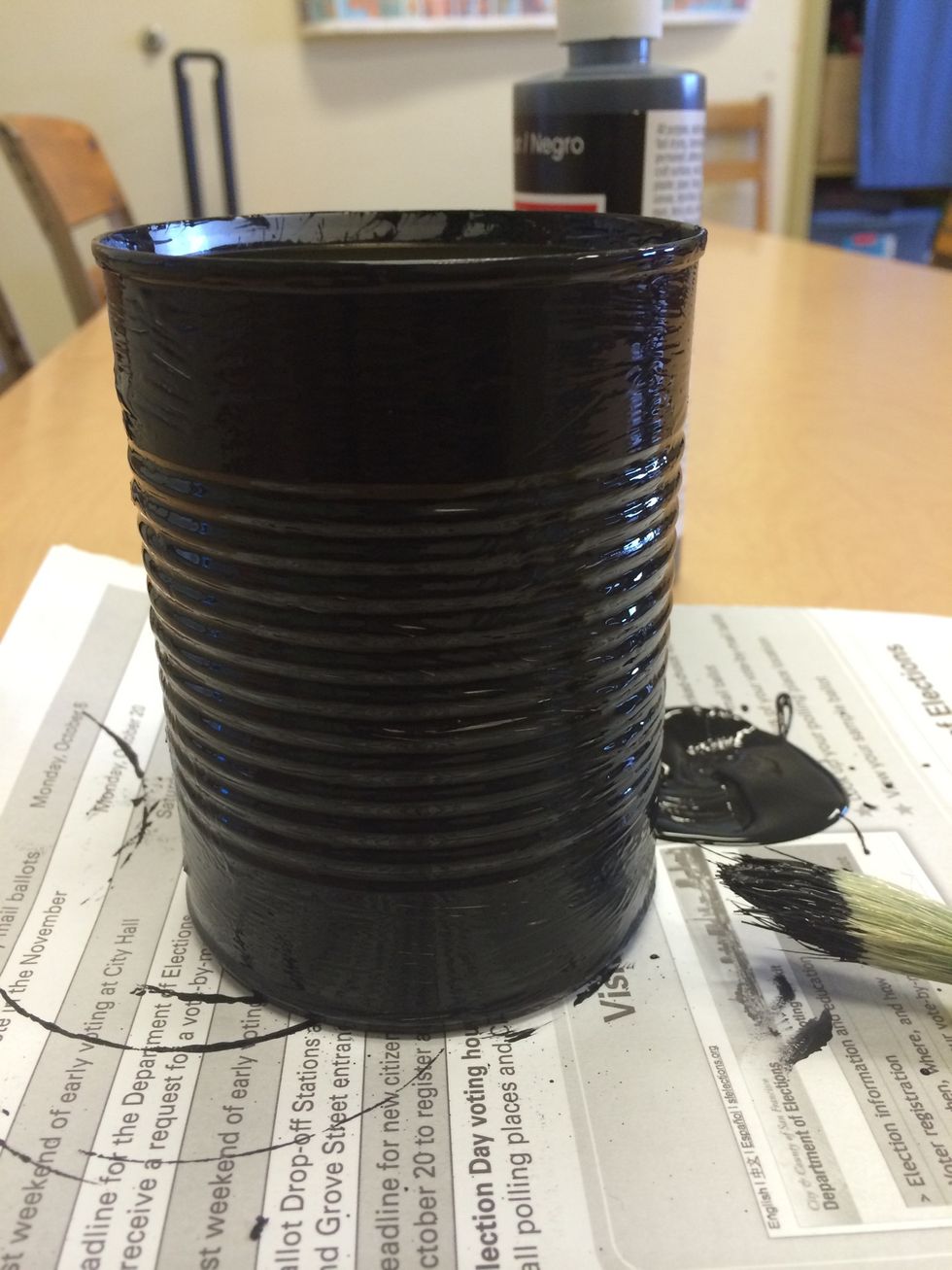 Paint entire outside of the can with black paint. Wait for it to dry. Add second layer of paint if needed.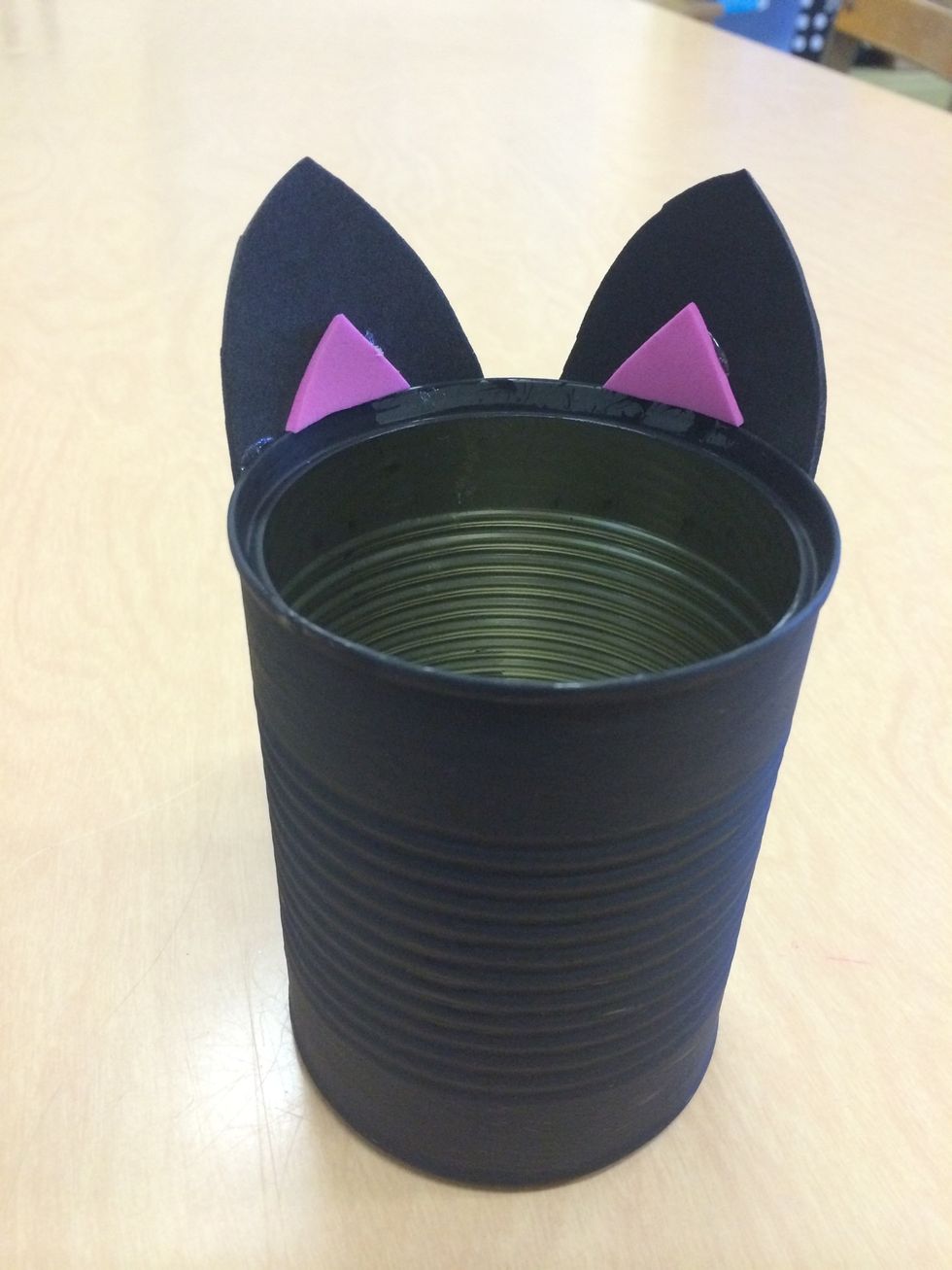 Using the hot glue gun, glue the ears to the back of the can.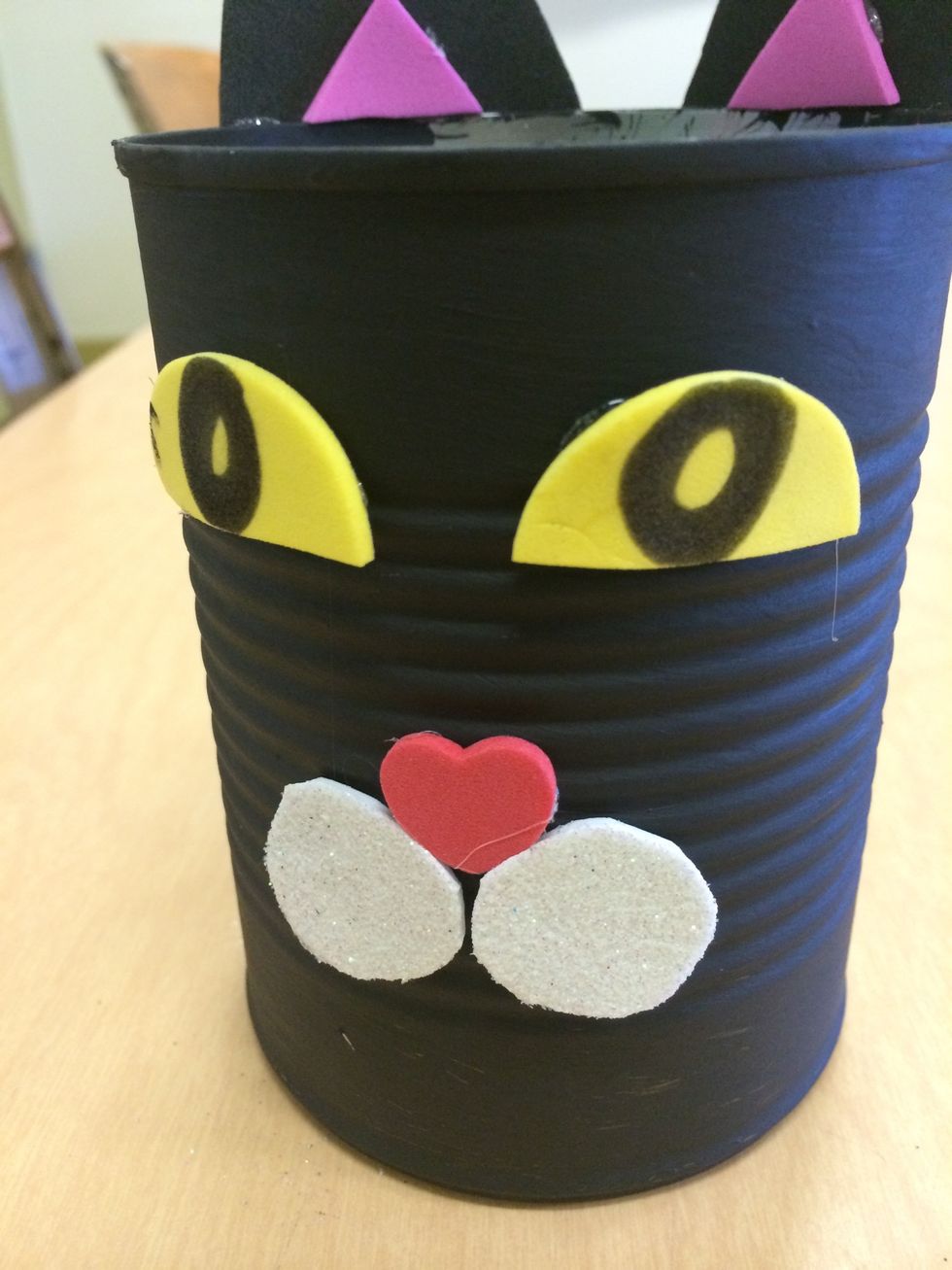 On the front of the can, glue on two eyes, a nose, two circles to make the muzzle. Let it dry and then remove any excess glue strands.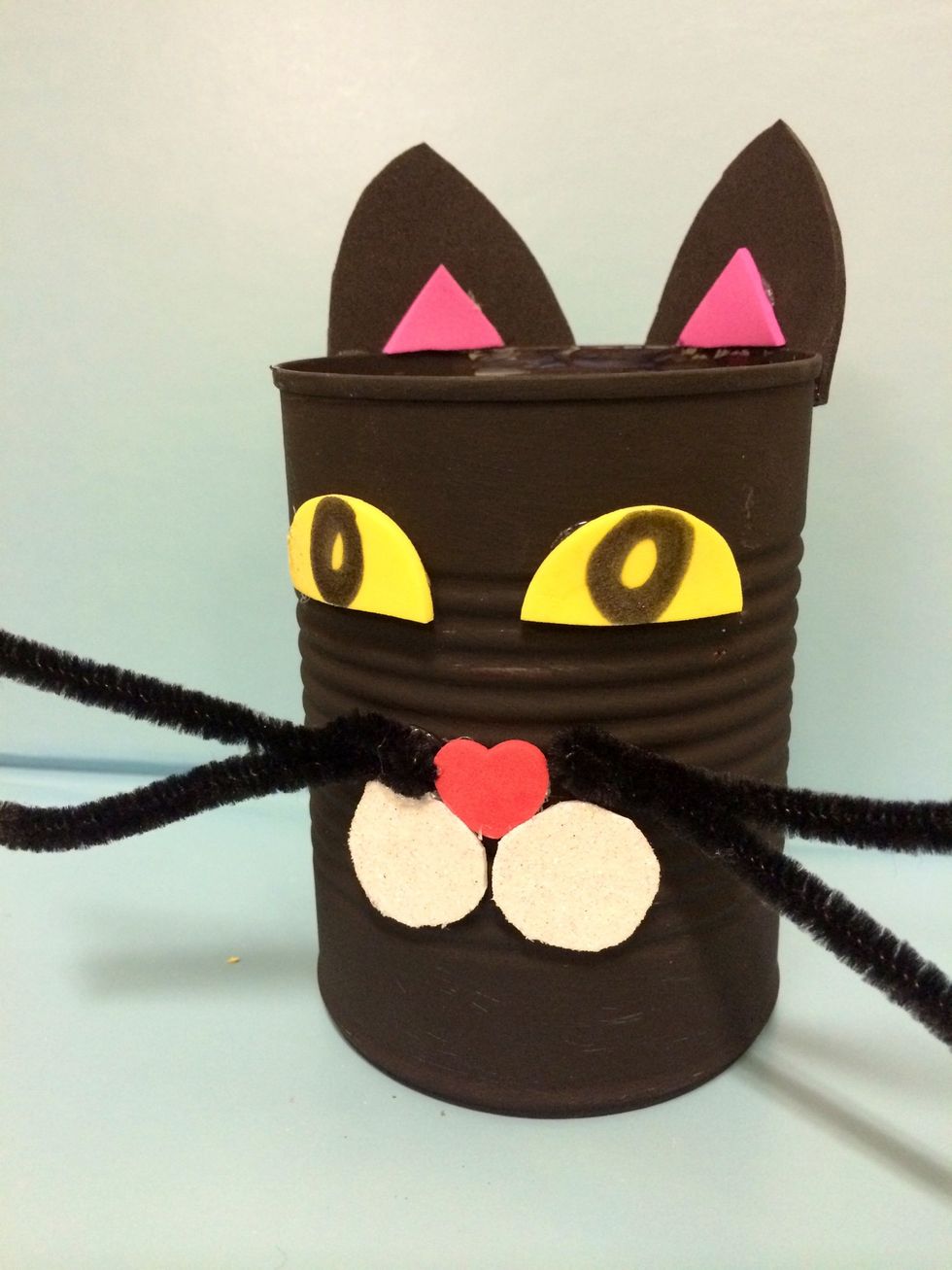 Cut the pipe cleaner in half. Then bend each half. Glue the pipe cleaners to the side of the nose. Enjoy!
Tin can
Foam shapes
Hot glue gun and glue sticks
Black paint
Paint brush
Black pipe cleaner