Kids need a 'time out?' Sit them down. Shake up the bottle, hand bottle to your child and they watch the swirling glitter until it settles. Mesmerizing!
617
Gather supplies.
Fill bottle 3/4 with hot water. (Hot water will help glitter glue to mix)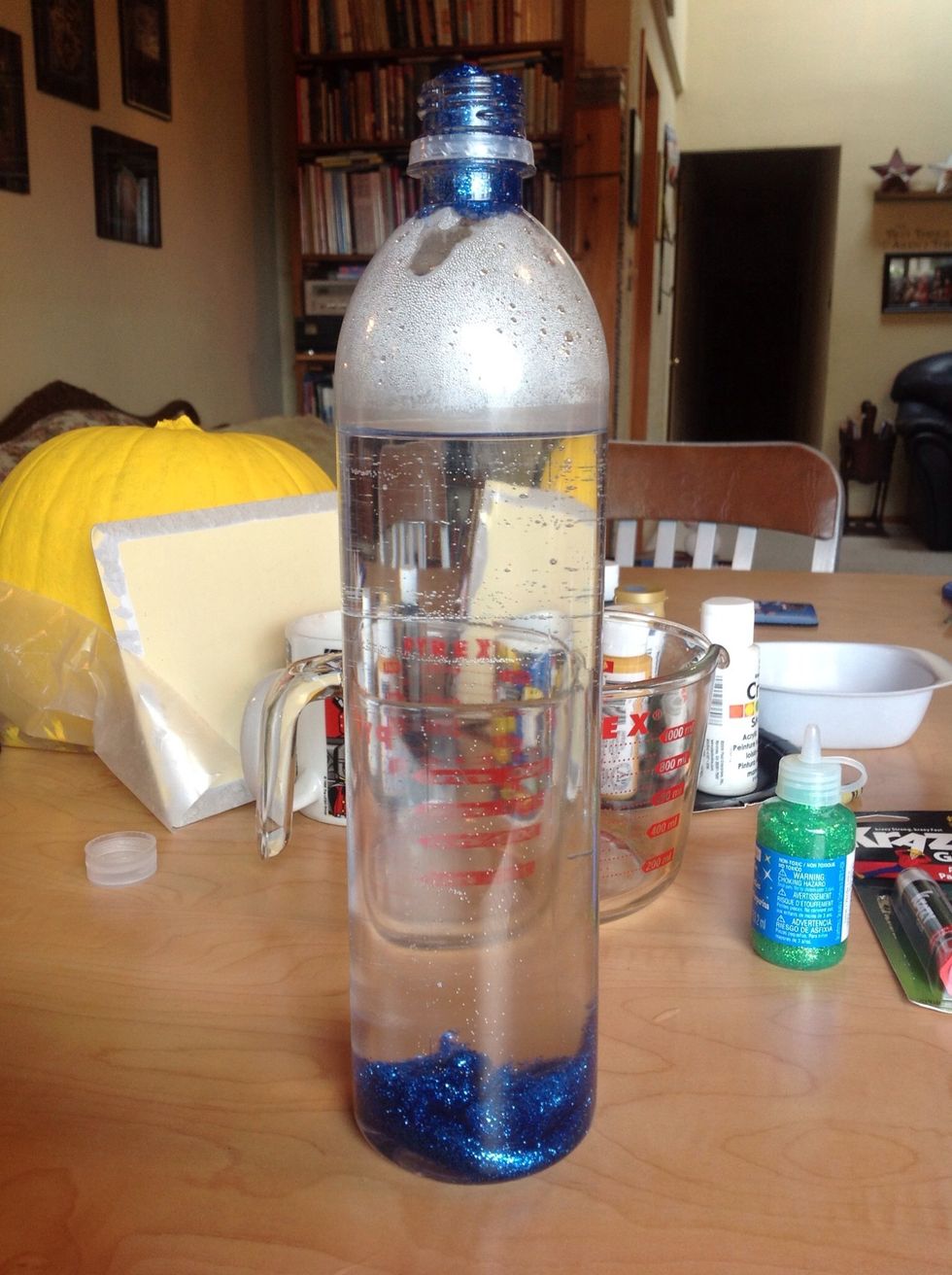 Add glitter glue.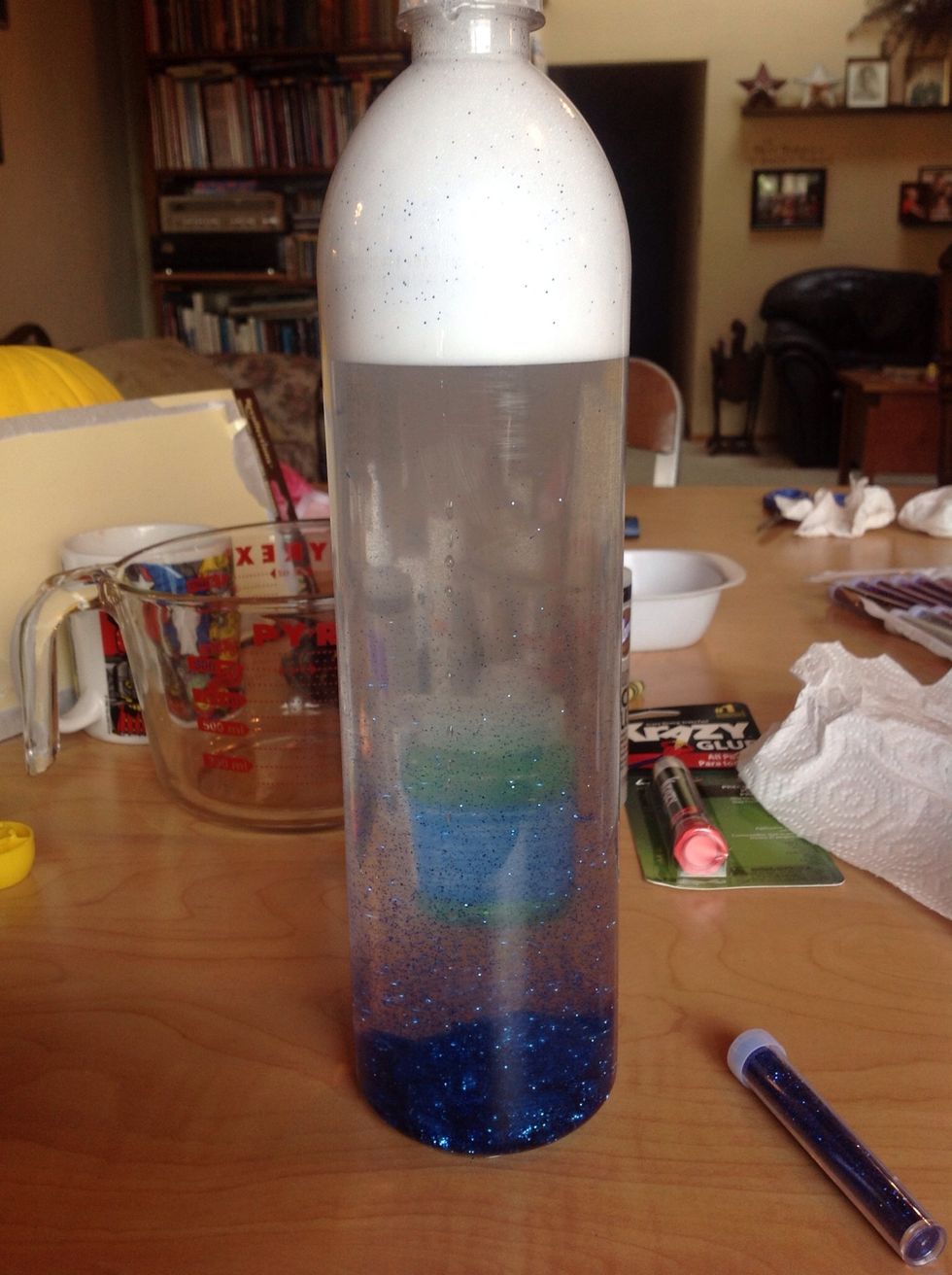 Cap, shake to mix.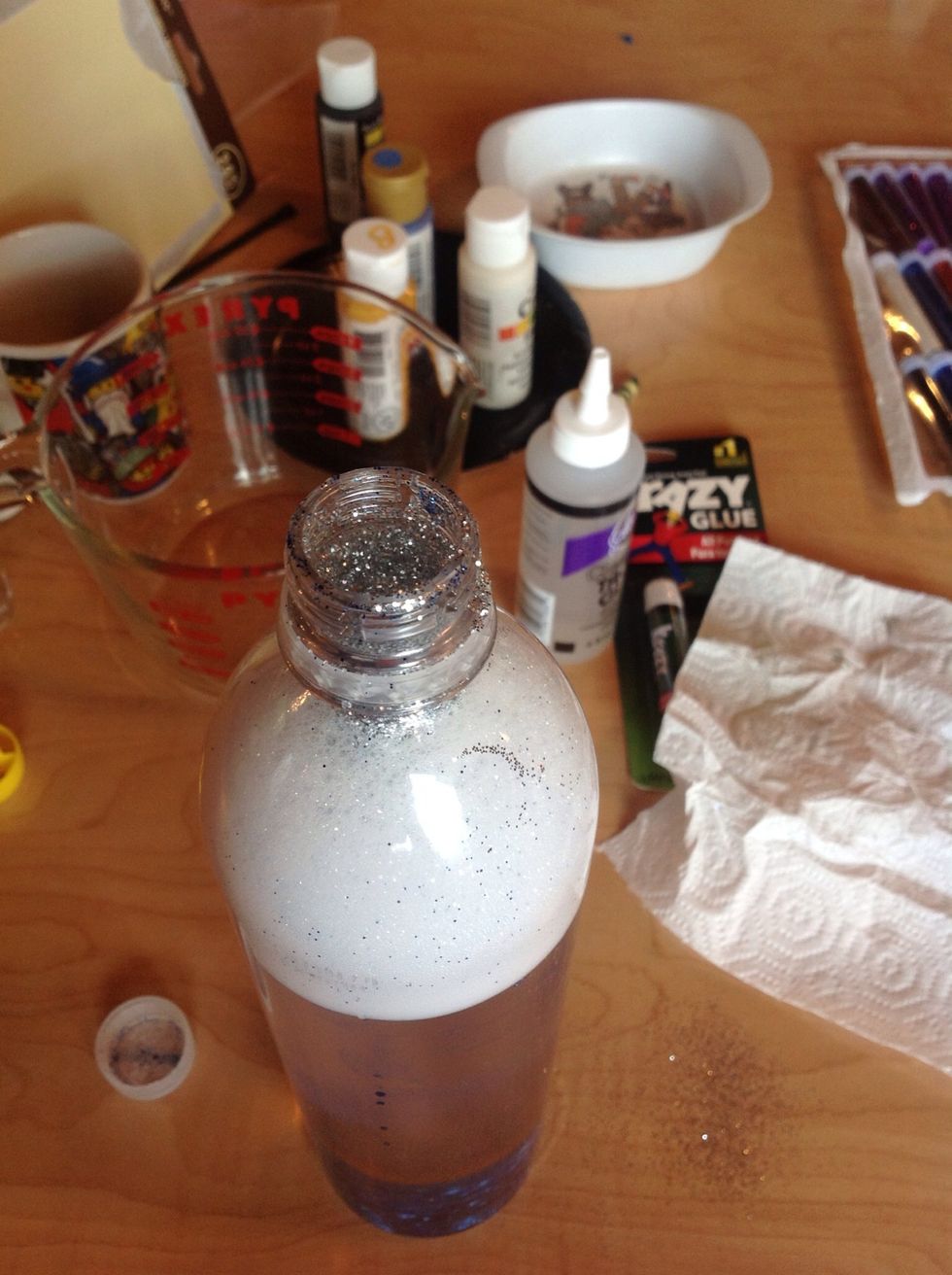 Add glitter. Cap, shake to mix together.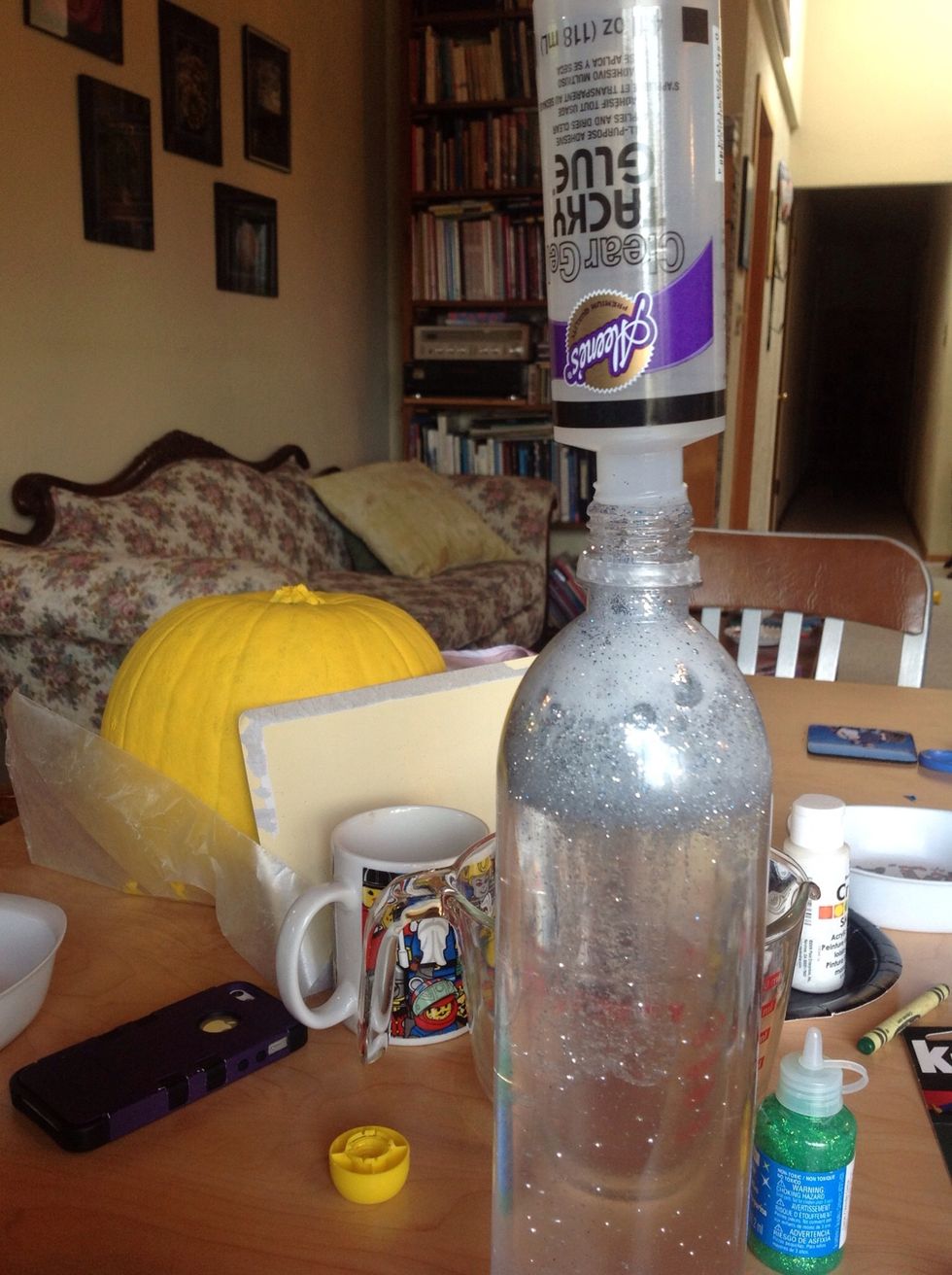 With all of the shaking, the water will foam. Let that dissipate, add bottle of clear gel tacky glue. Cap and shake to mix.
Dry inside of cap, and rim of bottle. Add crazy glue to cap and twist on. Let set to dry. Mesmerizing! Can I have a time out?!
Empty water bottle w/ cap
4.0oz Clear gel tacky glue
1.8oz Glitter glue
0.14oz Fine glitter
Super glue/ hot glue