Did you know that those baggy t-shirts that you never wear can be cool and unique? You can turn them into a tie shirt by yourself. If you like to do crafts, this is a fun project that you can do.
82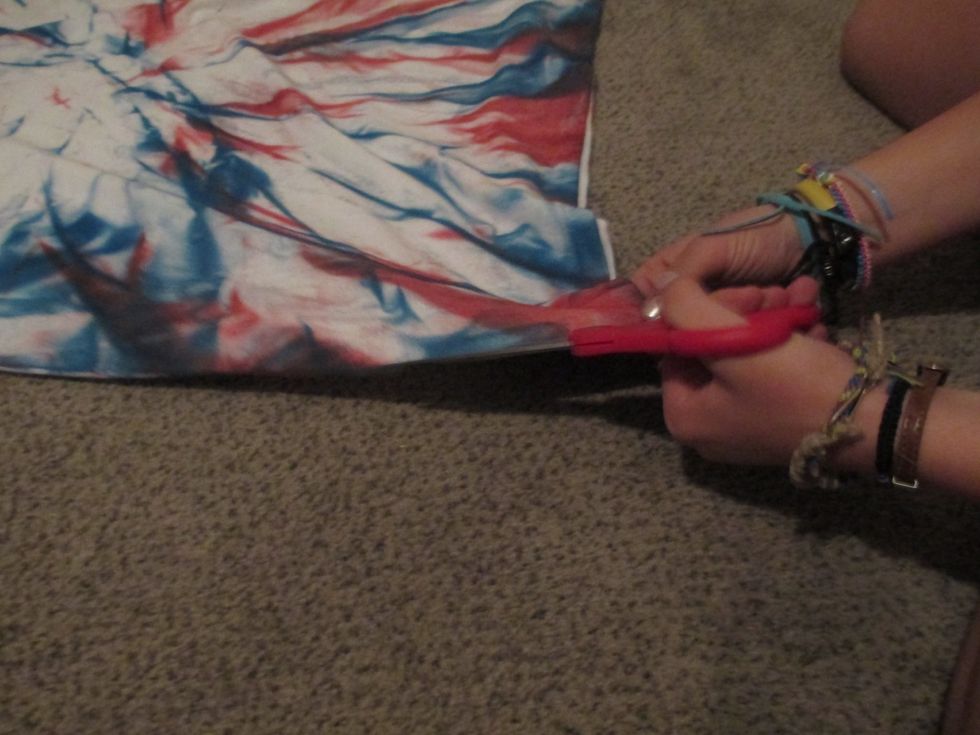 Cut both sides of the t-shirt, starting at the bottom, and going all the way to the arm. Do not separate the two sides.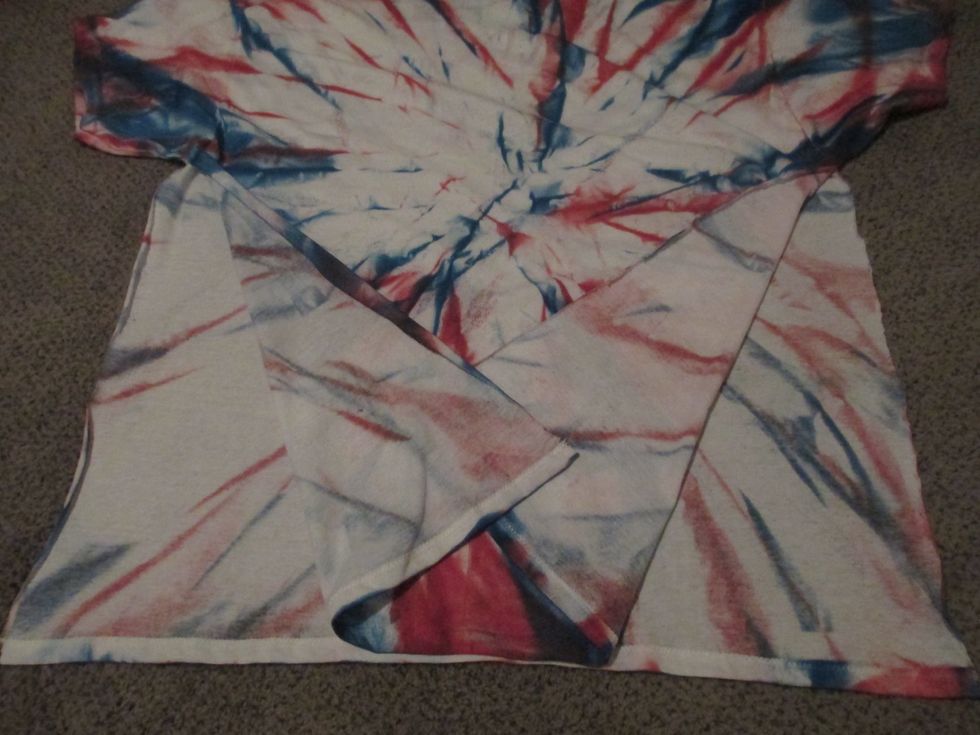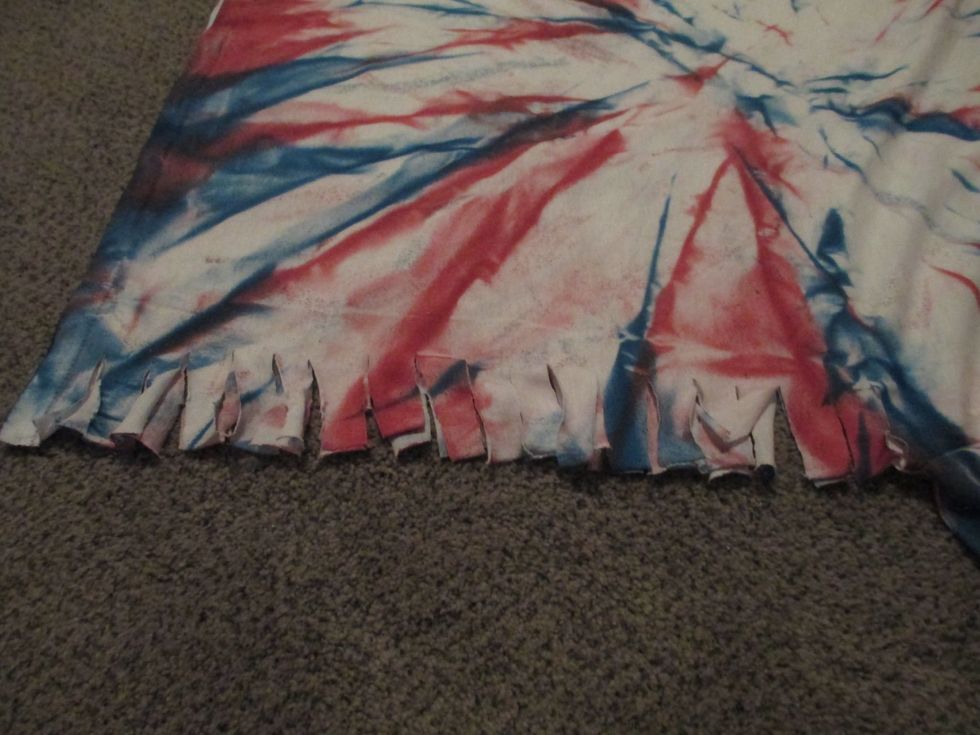 Cut little tabs in the t-shirt 1inch apart. Make the tabs about 1 inch apart.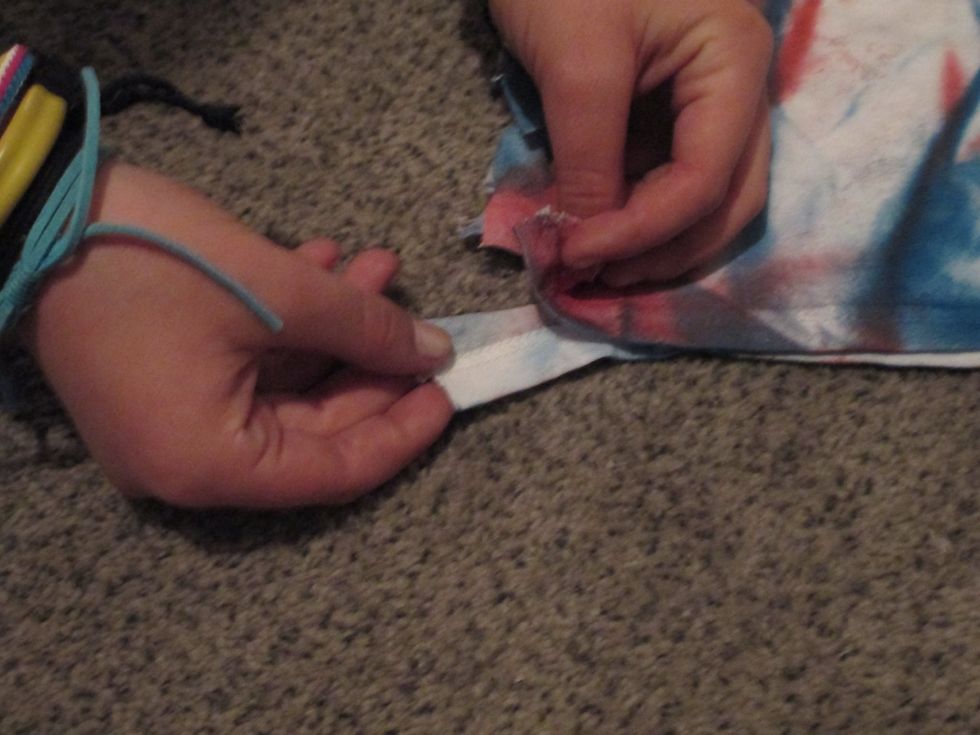 Take two tabs, one from each side, and double knot them.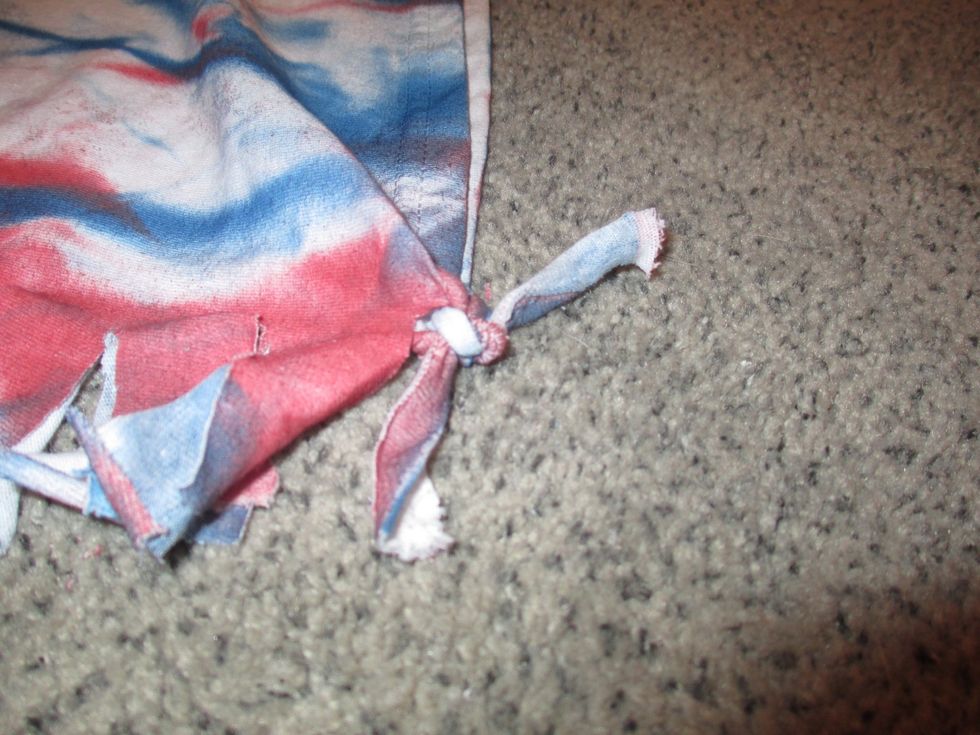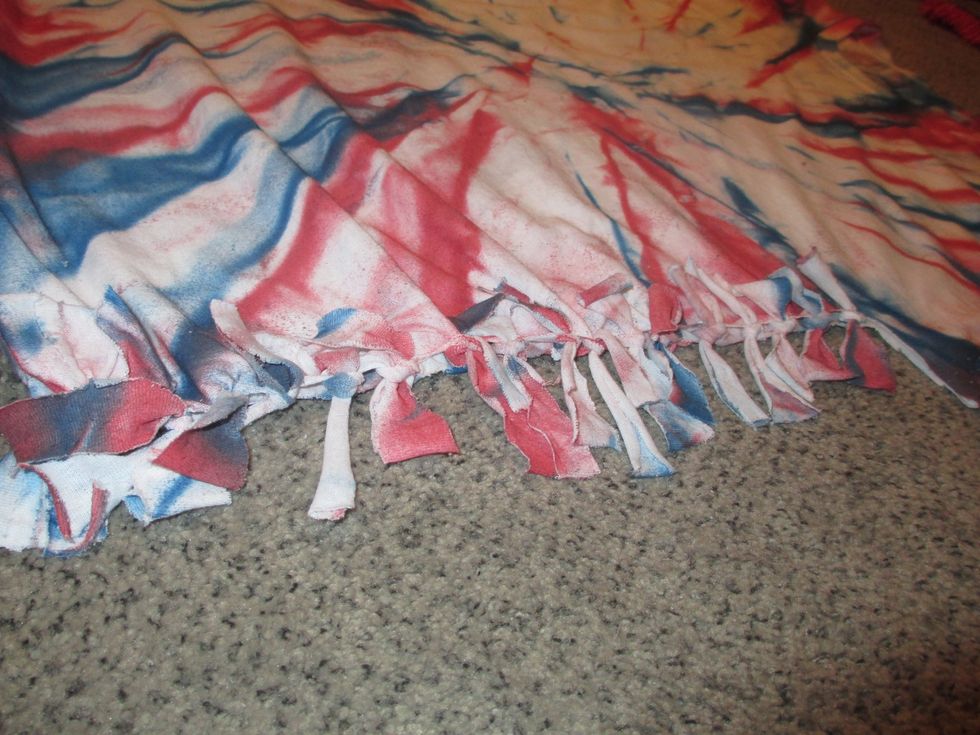 Continue to do this to all the tabs on both sides.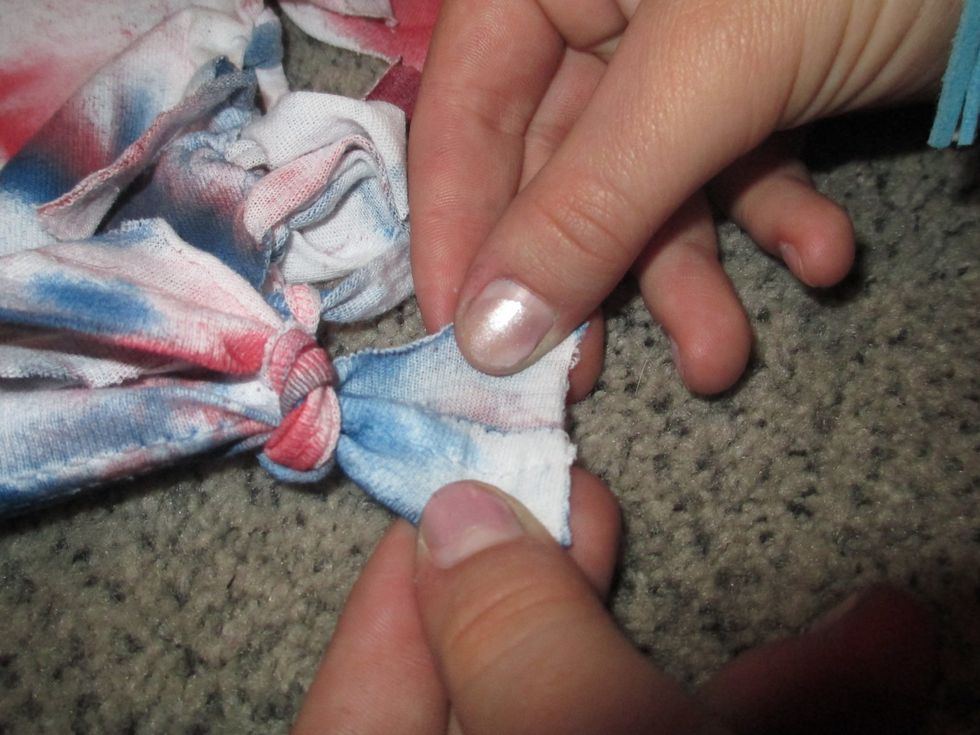 When you are finished, stretch all the tabs to make them appear bigger.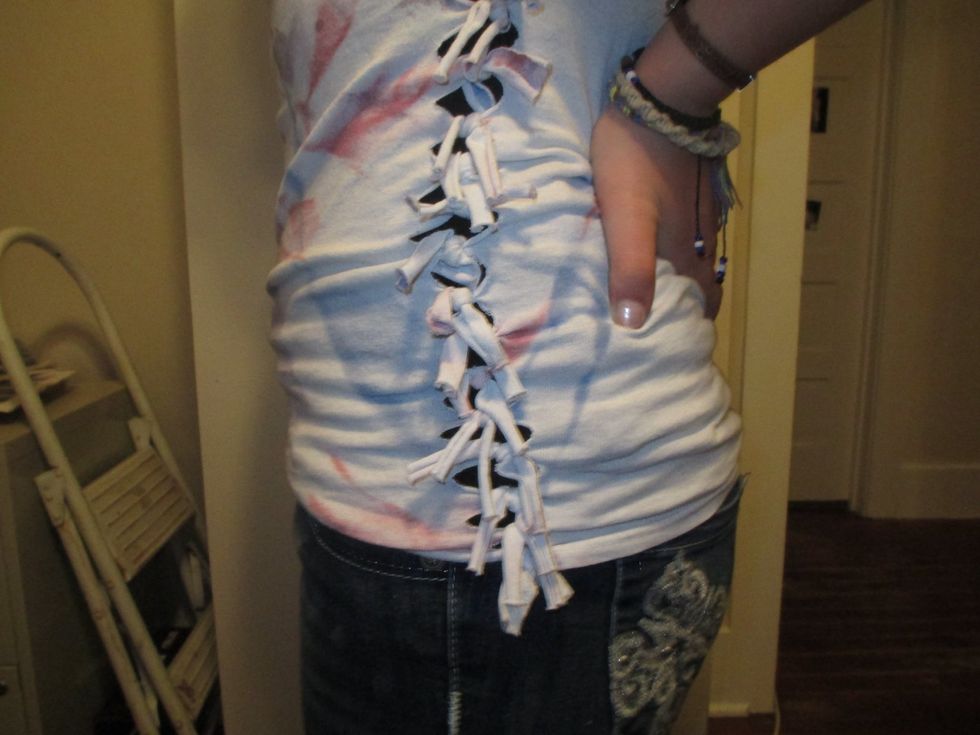 This is my favorite craft to do. When you wear it, you will get a lot of compliments. So take those old, baggy t-shirts and turn them into a fun and creative tie shirt.
Scissors
A t- Shirt one size too big for you