How to make a tie-dyed cake
I made a vanilla cake for my little cousin who turned one recently. While the cake had simple flavors I wanted to make it fun for the kids. This isn't a new concept but this is how I did it. ENJOY!
9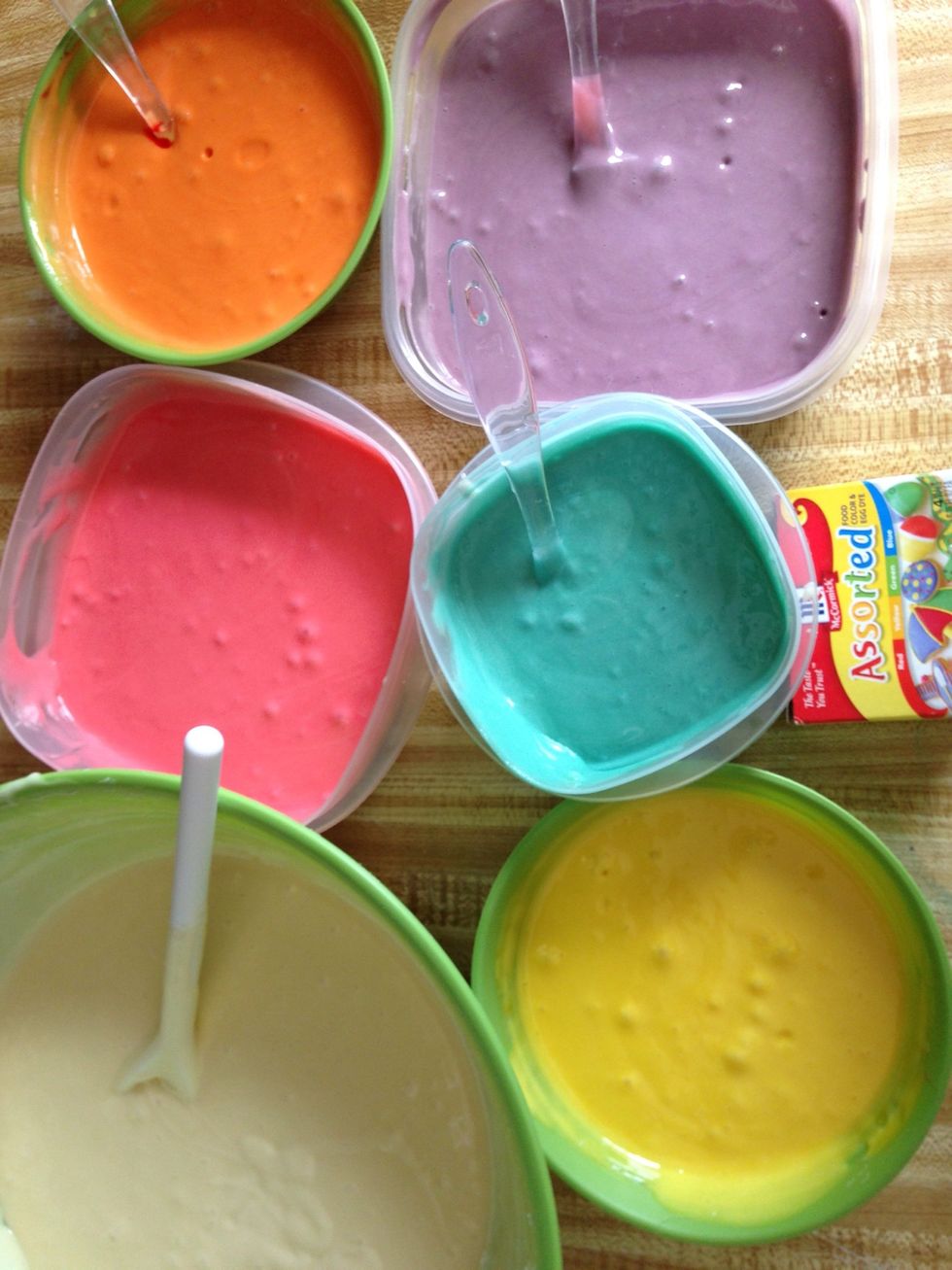 Make your cake according to the instructions. Once your cake is thoroughly mixed separate it into bowls and tint with your desired colors. I am using 5 colors and white.
Find some "scoopers" and spray your pan with nonstick cooking spray.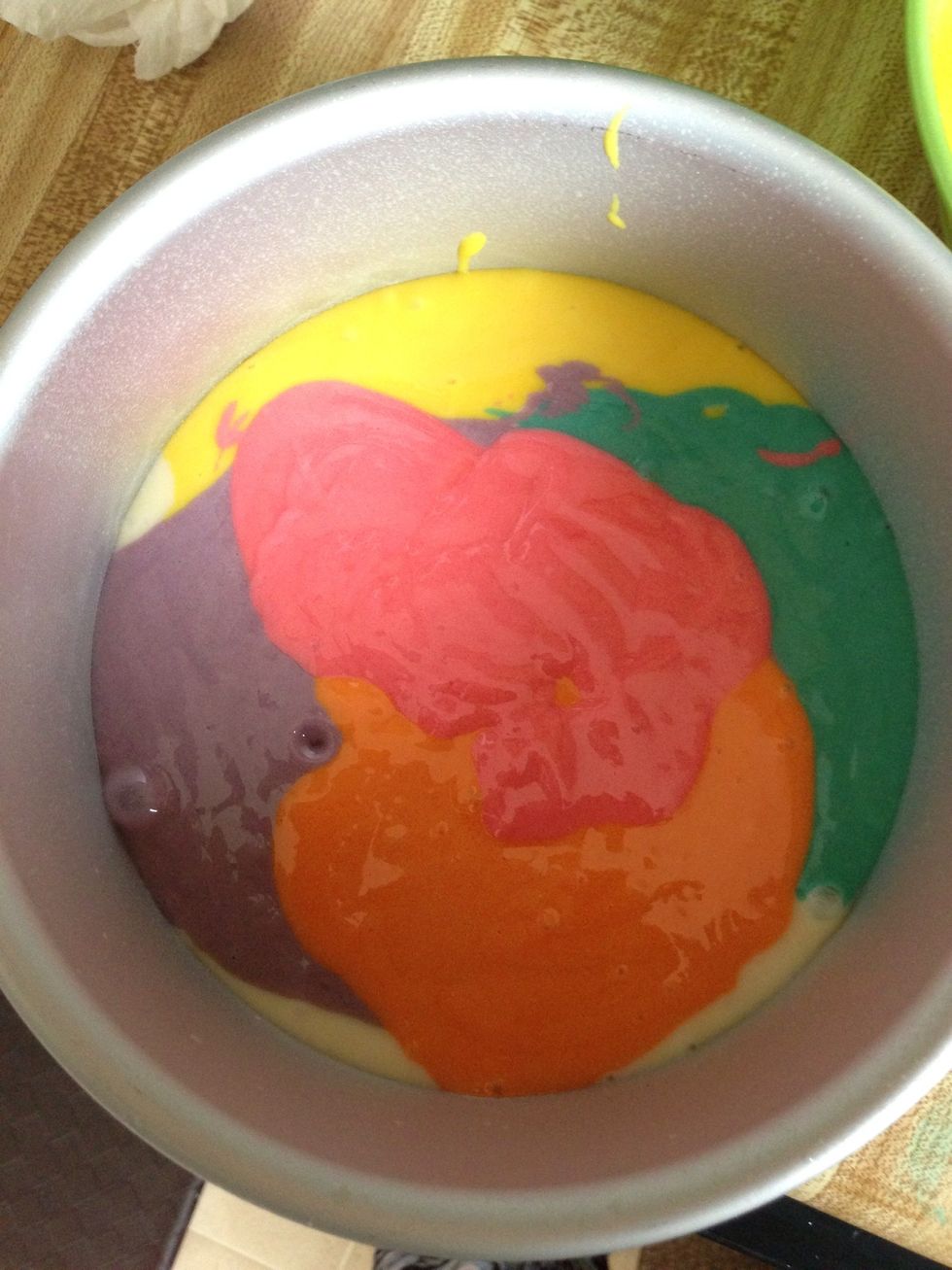 Plop your colors randomly into your baking pan.
I added two layers in order to fill my pan to the half way mark. Bake your cakes according to the directions and cool completely.
Slice off the round tops and admire your pretty cake.
Decorate your cake for a sweet little girl and delight in the fascinated giggles of the kids when you cut the cake. I hope you'll try this. ENJOY!
Give us feedback! You can share photos on our Facebook page: www.facebook.com/ANDcreations. Or follow us on twitter @myANDcreations and share your photos there! Thanks for viewing.
1.0 Box of vanilla cake mix
1.0 Box food coloring
Bowls
Baking pans
And Confections
A former science teacher turned Boutique Bakery business owner. Follow our adventures! YouTube.com/myANDcreations Instagram.com/myANDcreations