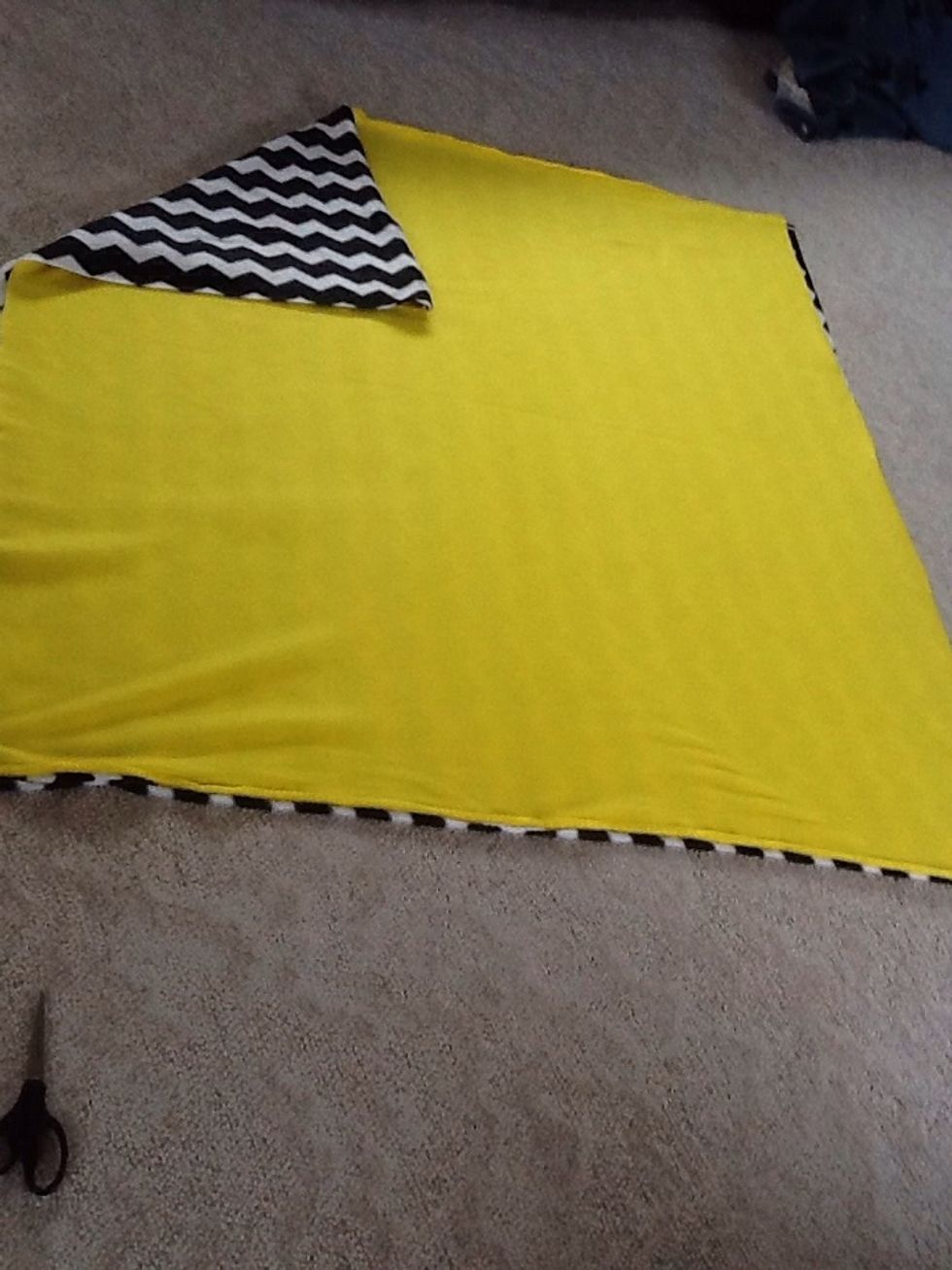 First, you will need to get you two-1 1/2 yards of fabric of your choice from a craft store, and line them up on a flat surface.
Then, you want to cut 3 by 3 inch squares out of all the corners of your blanket.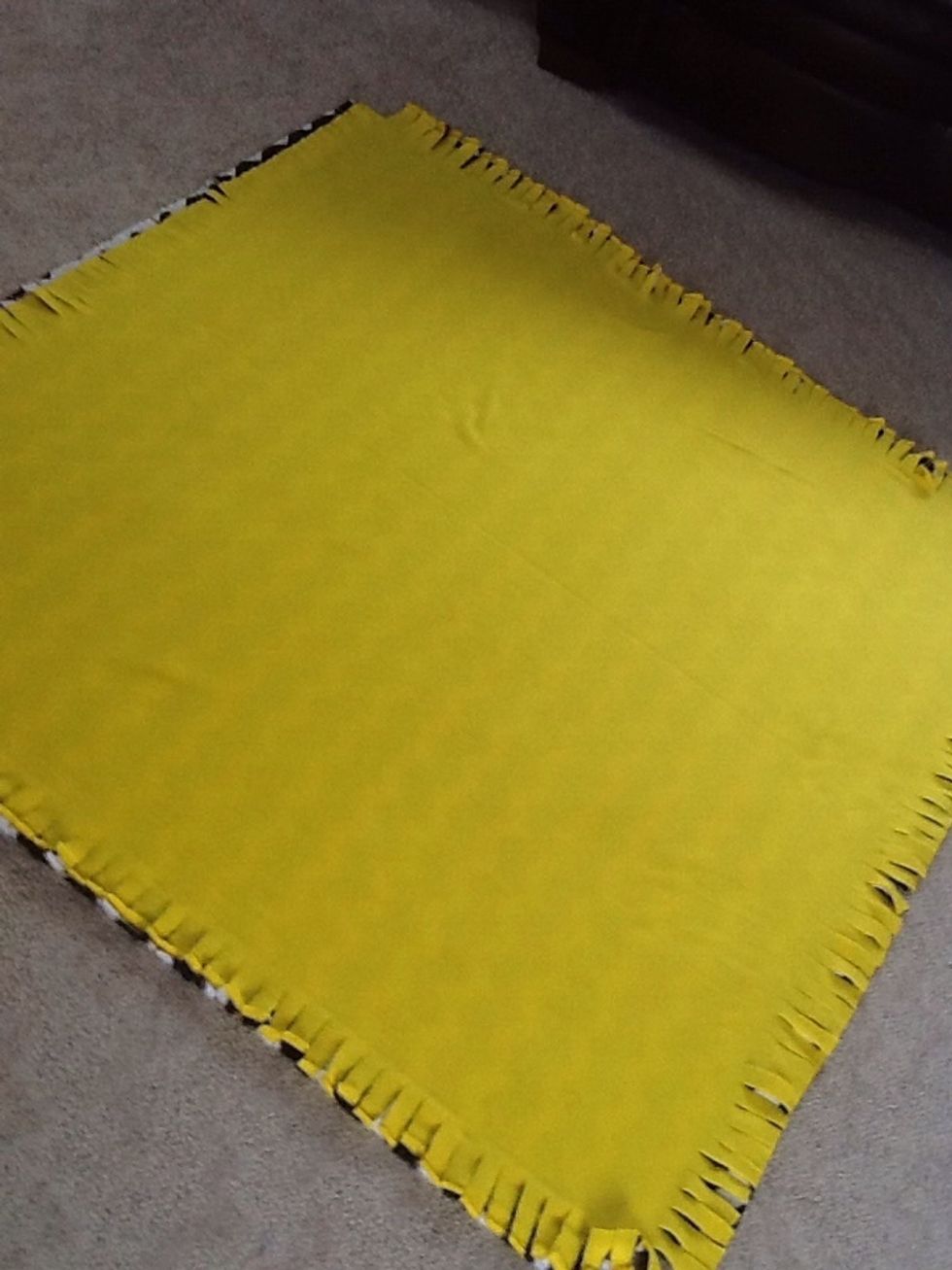 Once that is done you can cut the blanket into 1 by 3 inches strips so the whole outside is like a rag
The last thing you have to do is double knot the two fabrics together so they connect.
Now enjoy your new,soft, fluffy blanket.
2.0yd 1 1/2 Yards of fleece
1.0 Scissors
1.0 Yardstick
1.0 Flat surface