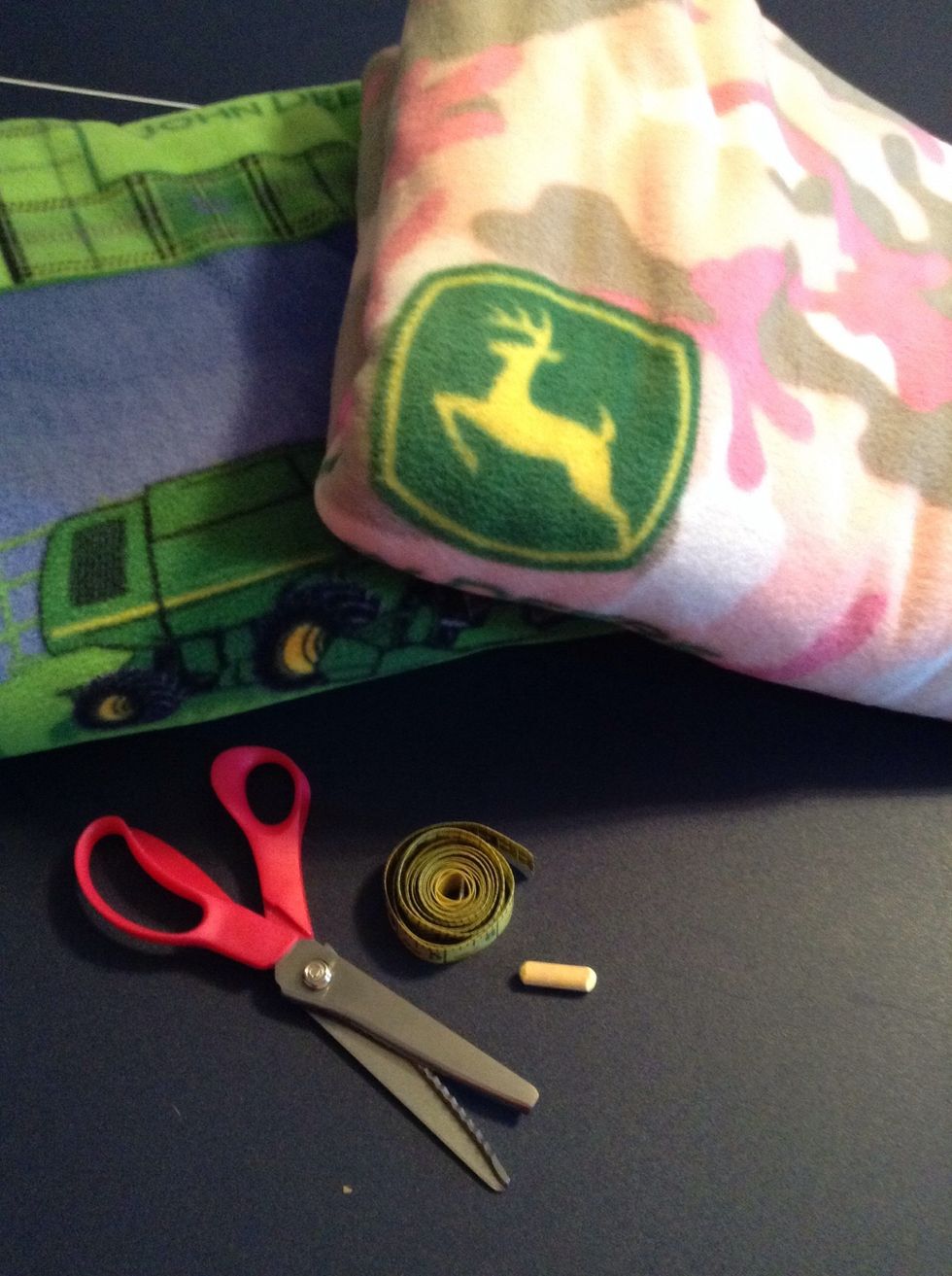 Supplies! 1. Two pieces of fleece (same sizes) 2. Pinking shears 3. Big table 4. Tape measure 5. Piece of light colored chalk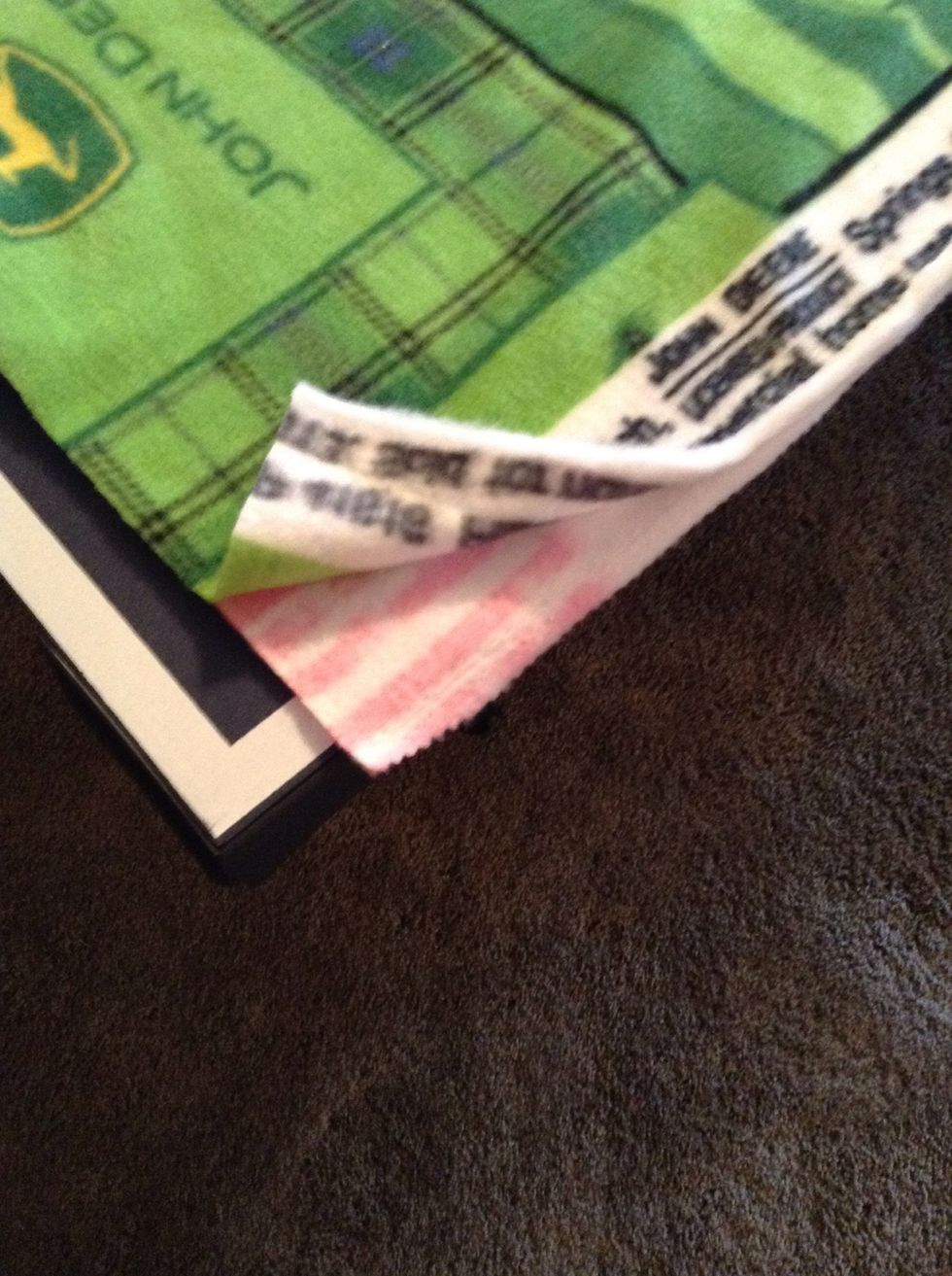 1. Lay out your 2 pieces on top of each another, corner to corner.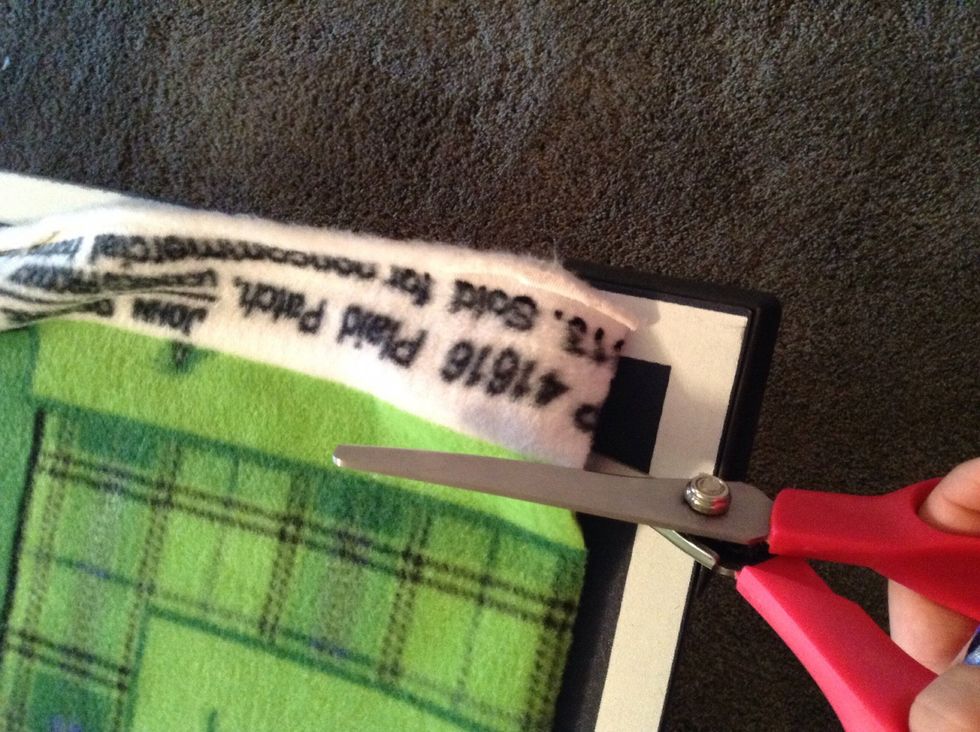 2. Cut off any extra sides of fleece that may not go with the fleece.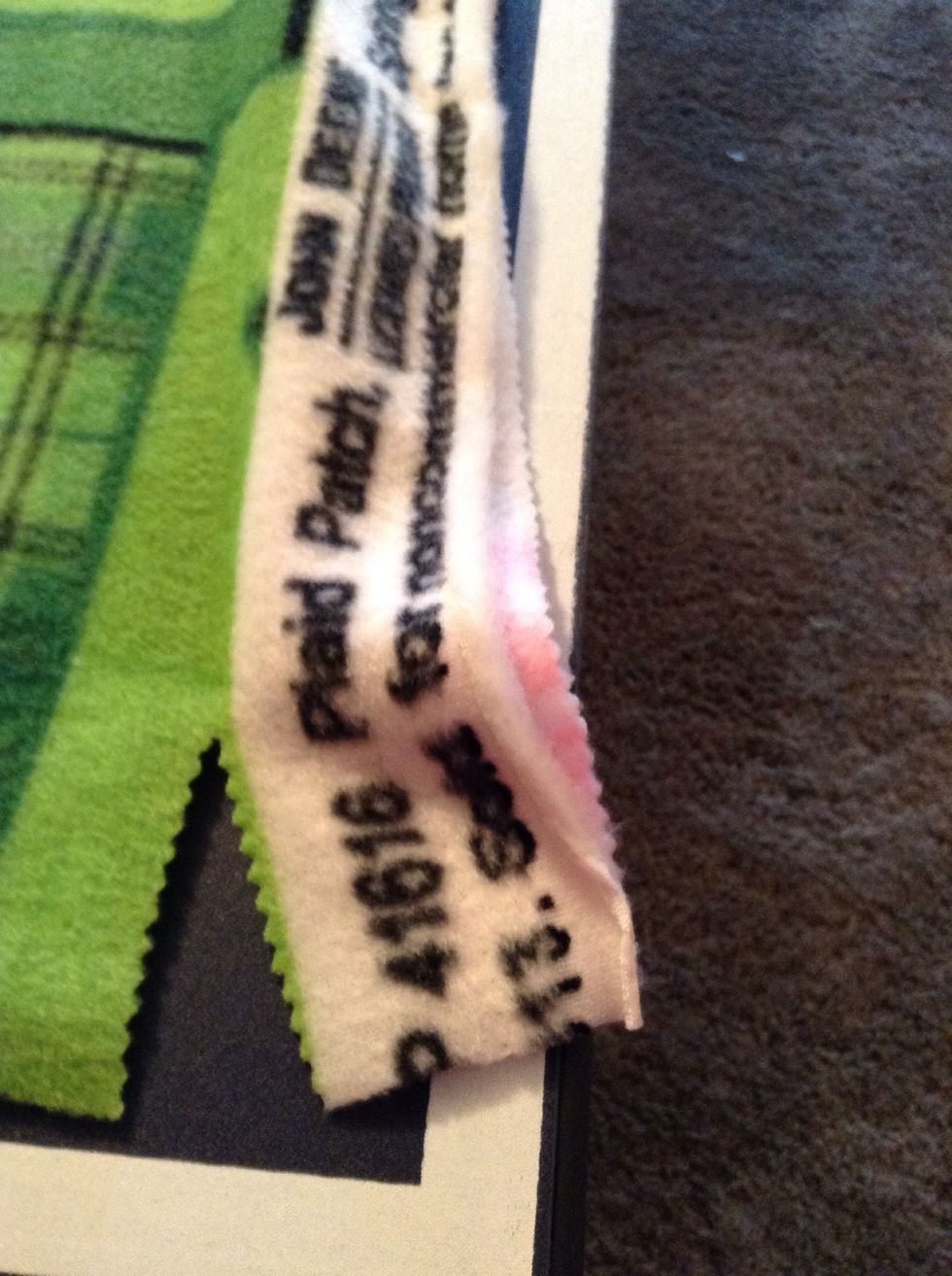 When cutting off the extra, make sure you line it up with the bottom fleece also so there still the same length.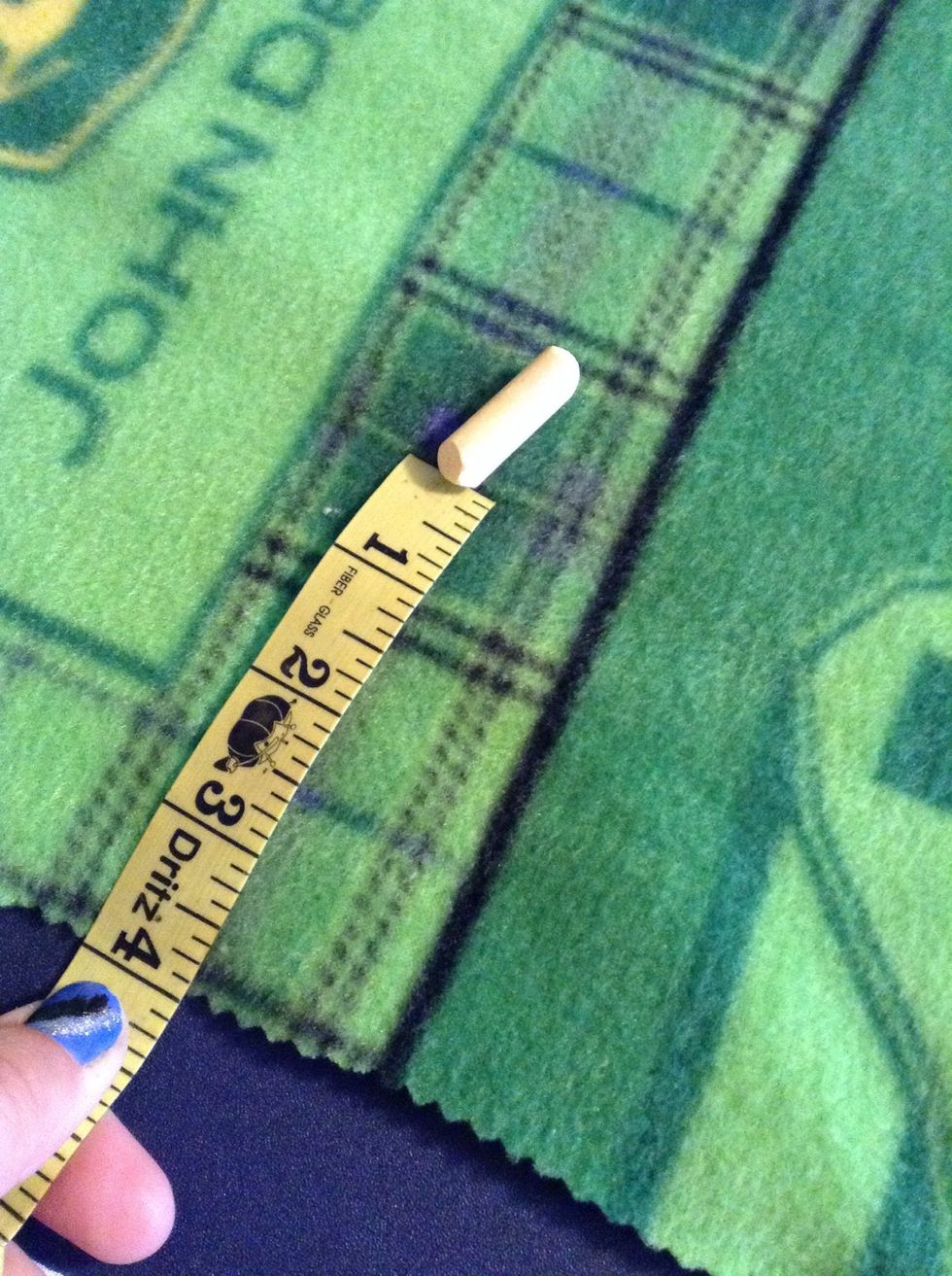 Measure 4 inches all the way around the blanket from the edges to the middle, mark with light chalk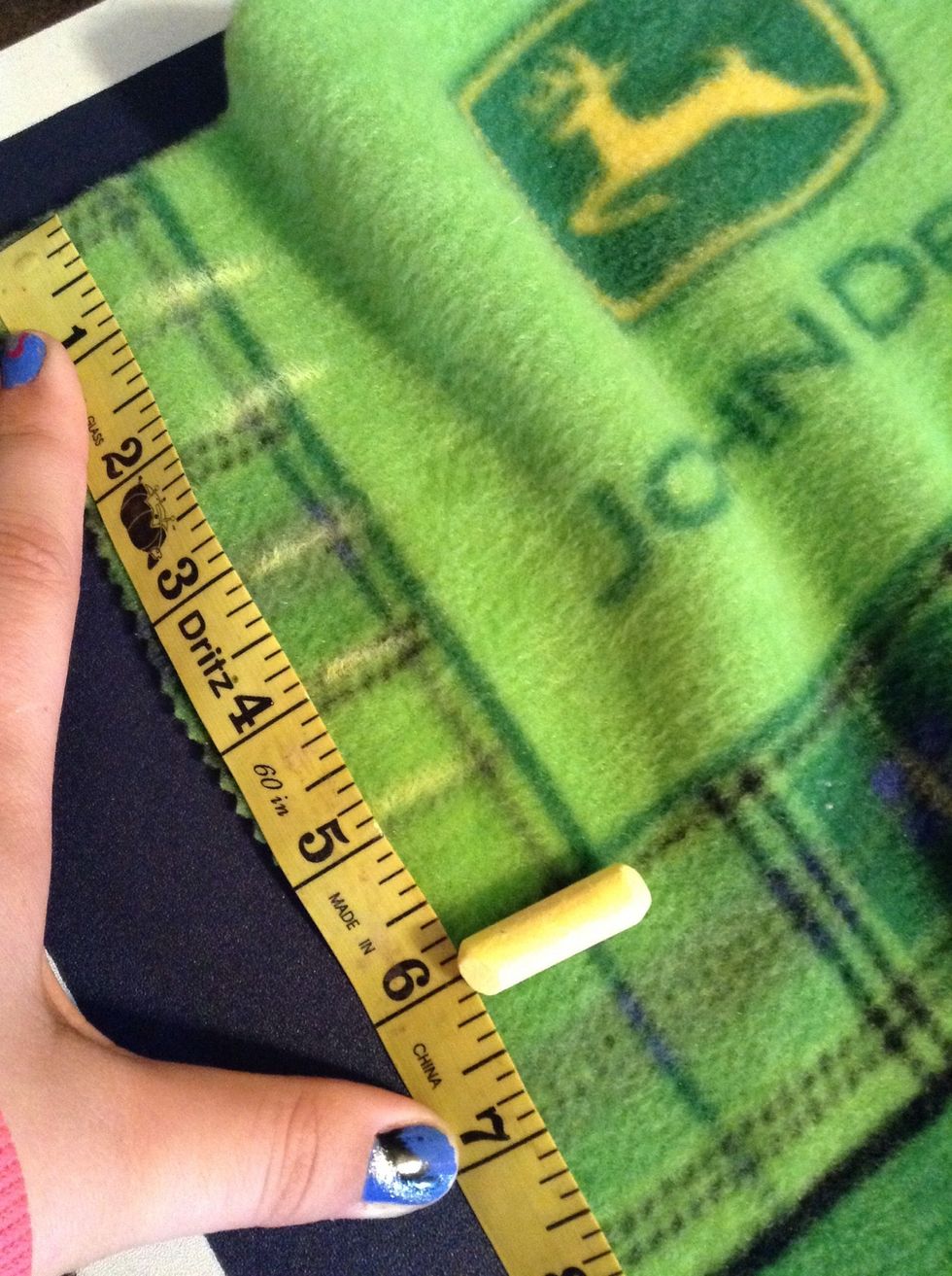 Also all the way around the blanket measure 1 inch, so you know where to cut for each knot.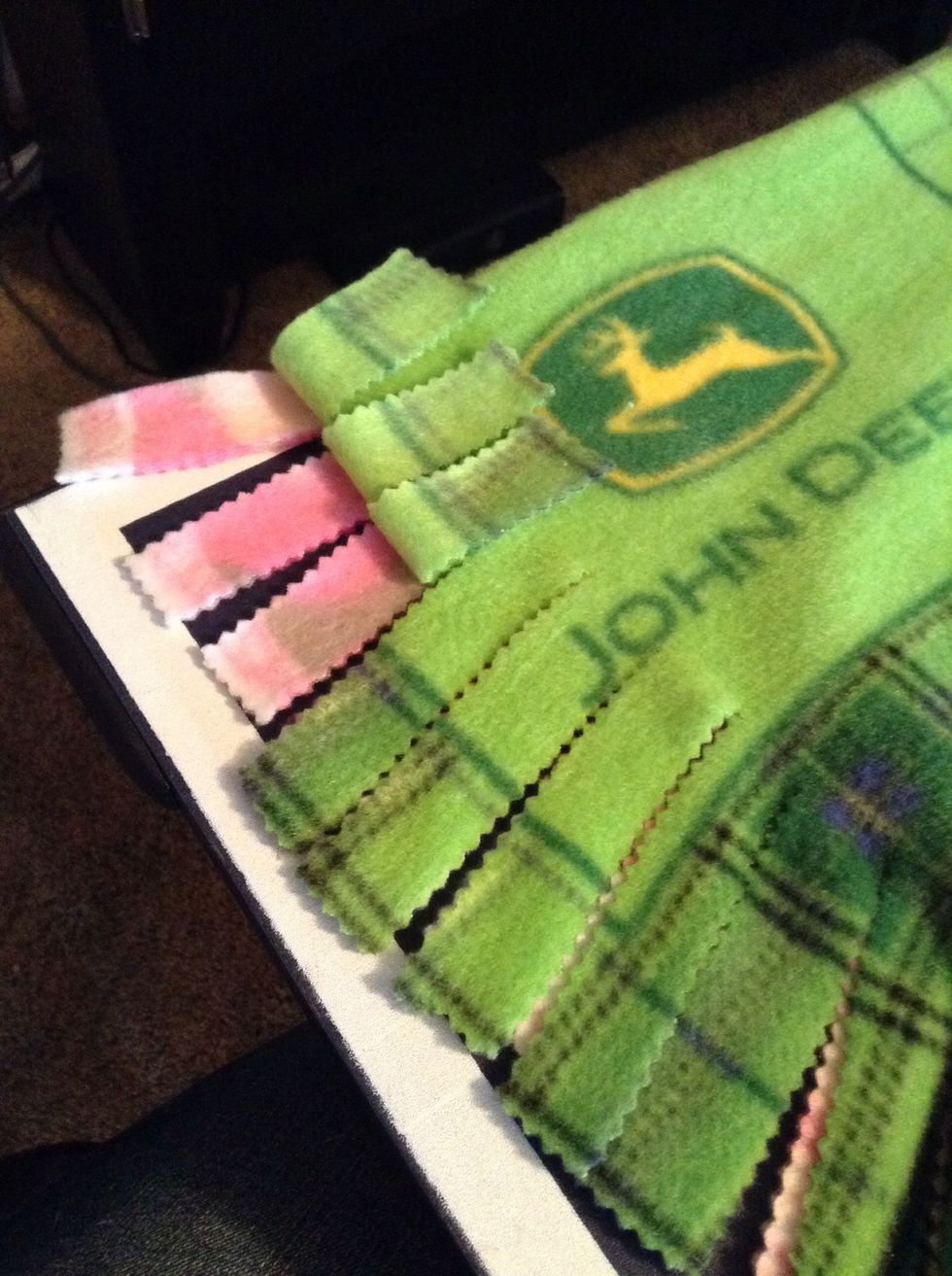 Start cutting around the edges each inch and 4 inches to the middle. Cut about 15 slits
Go back and tie the knots between the two slits. 1st in the knot, start with tiring it like the first thin you do when tying your shoe.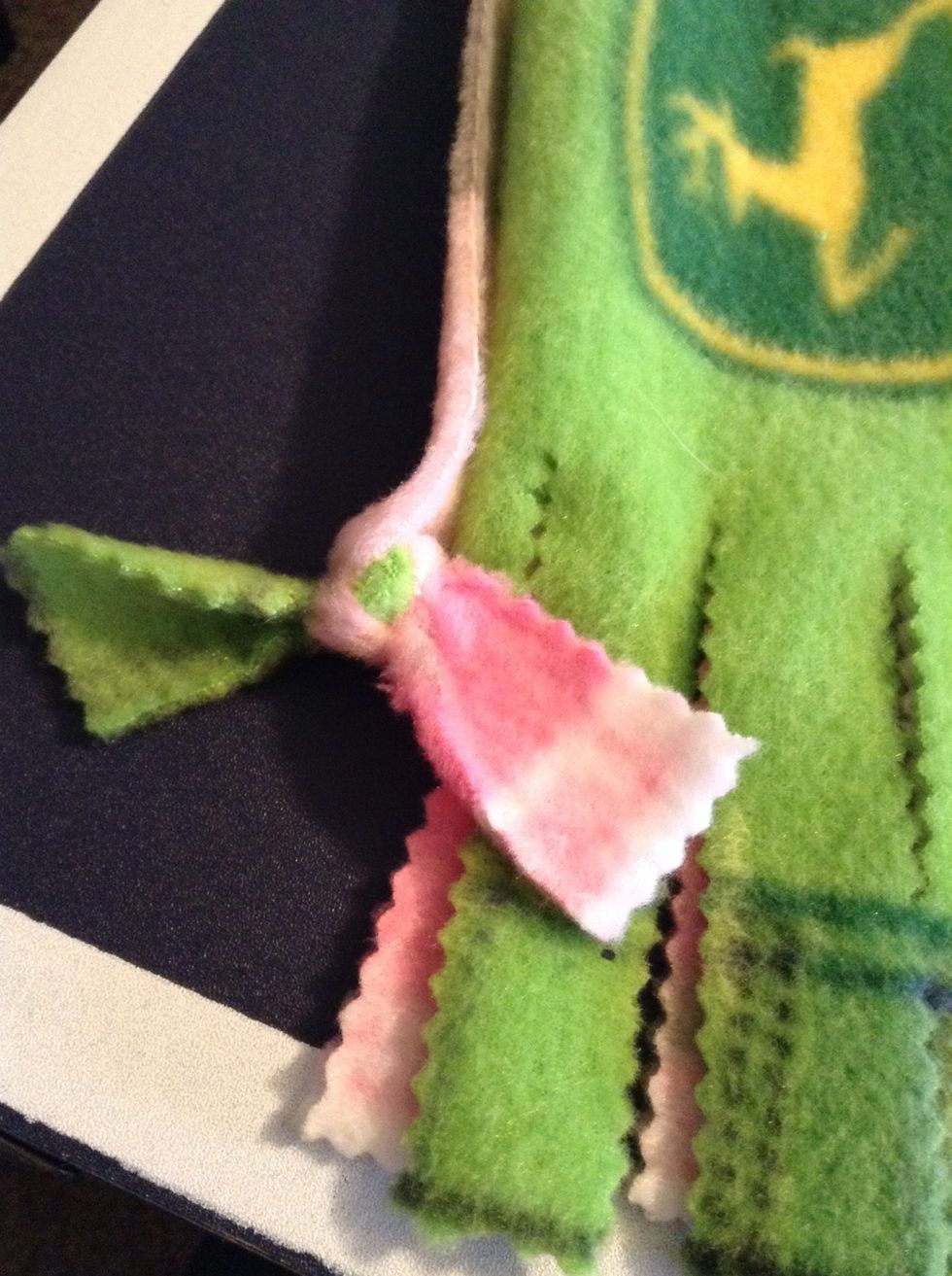 Then tie a ordinary knot. This should make the two pieces of fleece stay together.
Do this all the way around the pieces of fleece.
When your done, the two pieces of fleece stick together to make one blanket. Then your done. Enjoy!
2 pieces of fleece (same size)
Pinking shears
Table
Tape measure
Light piece of chalk