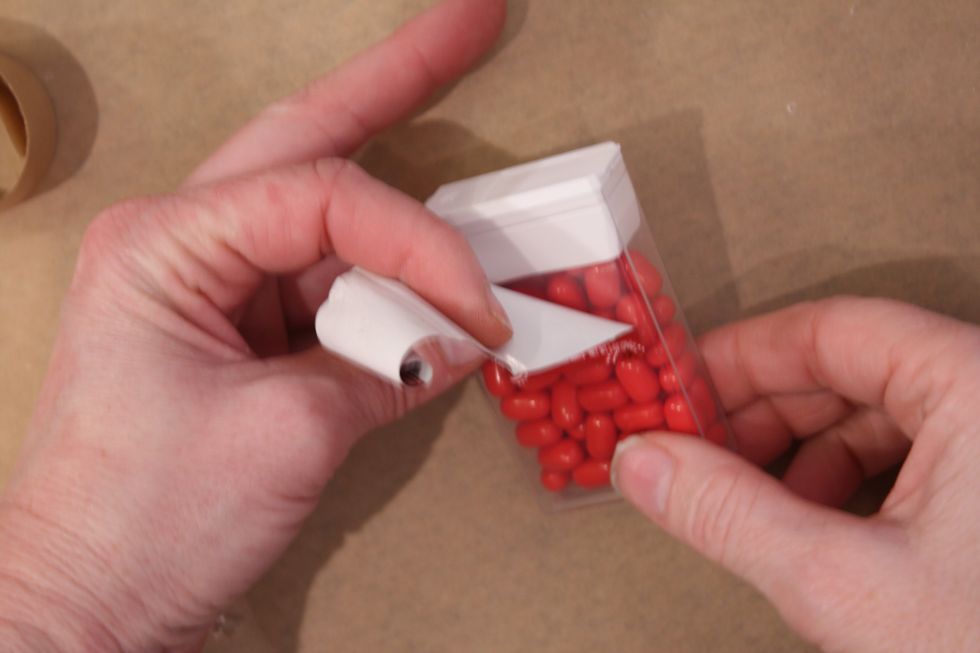 Start by GENTLY peeling off label- yes if you are gentle it comes off with no residue !
Cut off about 10 inches of Petaloo Crochet Trim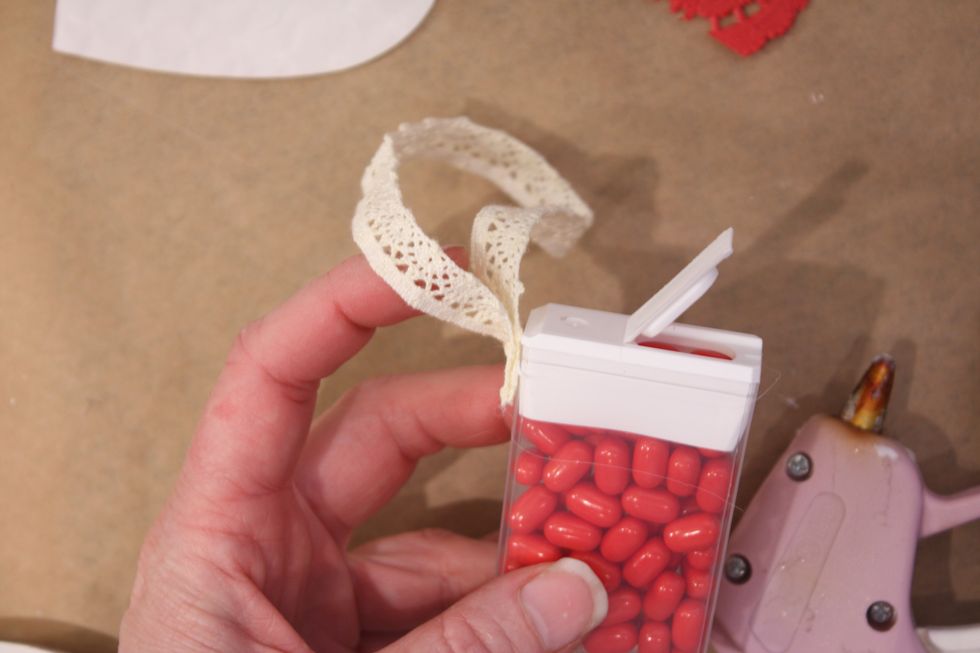 Now, on the side opposite the opening glue the ends of the trim down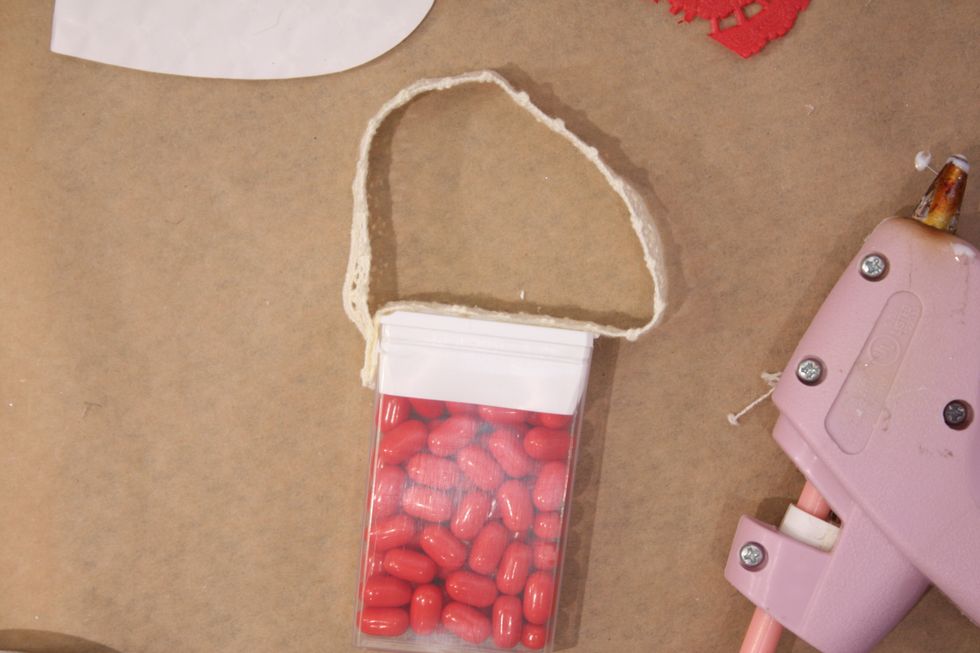 then run a line of glue along the top, making sure you don't glue the lid down and lay the trim over like shown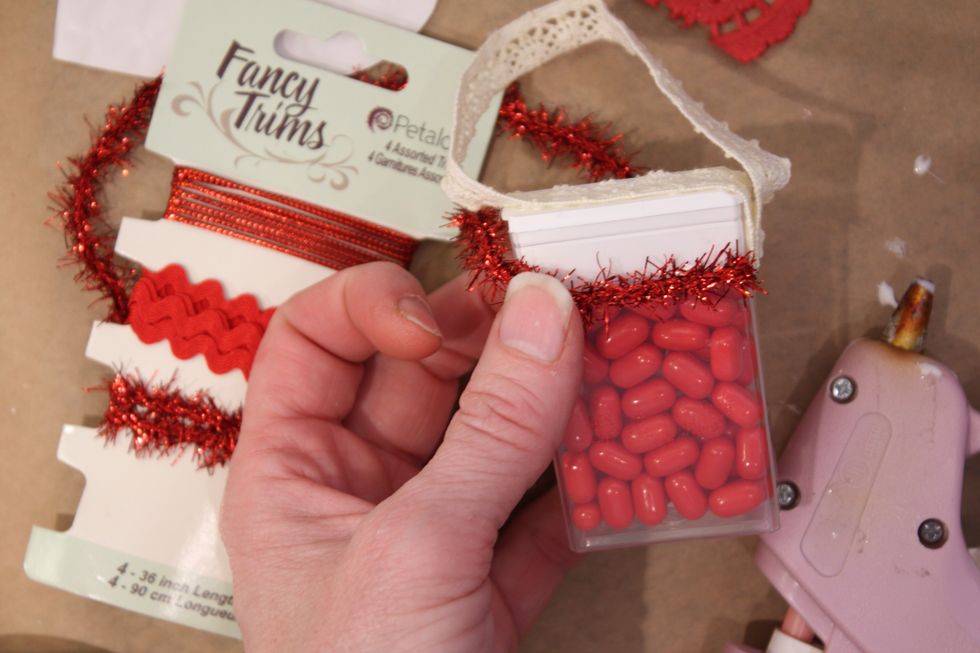 Now take your Petaloo glitz trim in red and attach one end with a dab of hot glue, then wrap it around the lid all the way to the top coring the white area.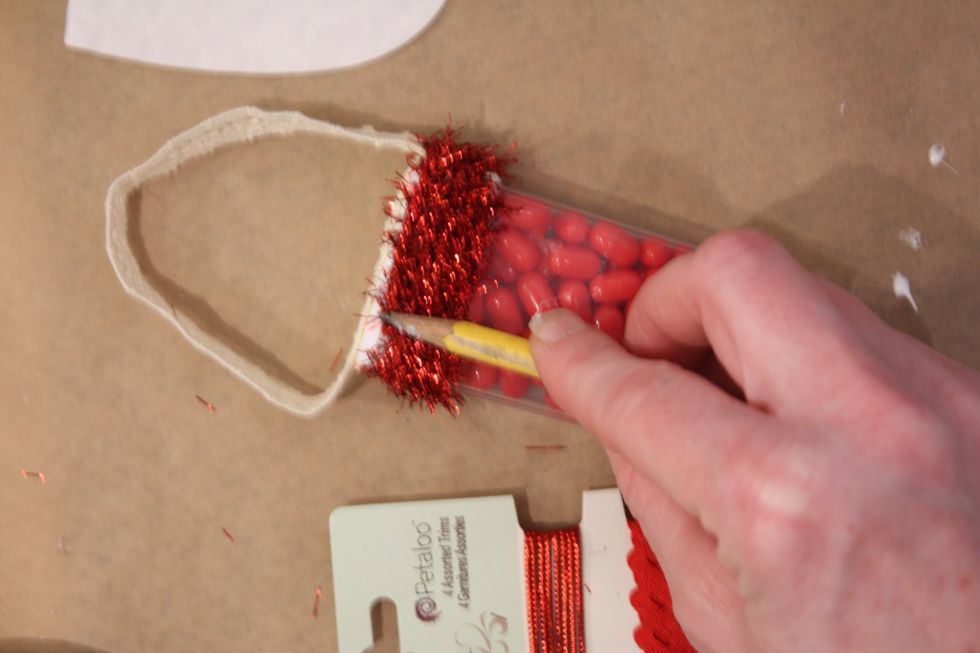 then glue the last bit down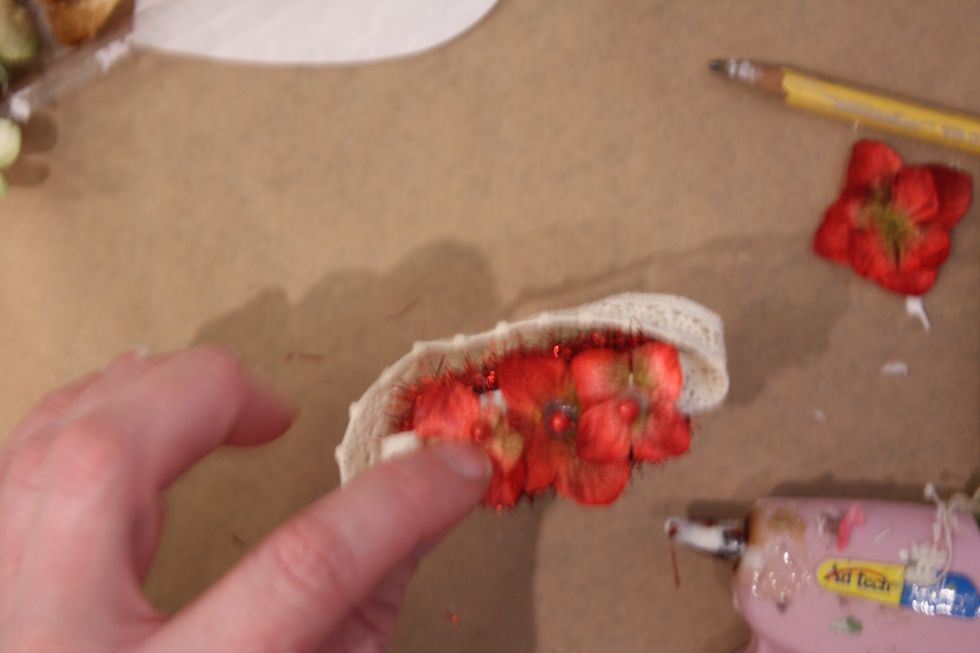 arghhhh so sorry for the blurr on this one- but as you can see I am gluing three little Petaloo Flowers on top.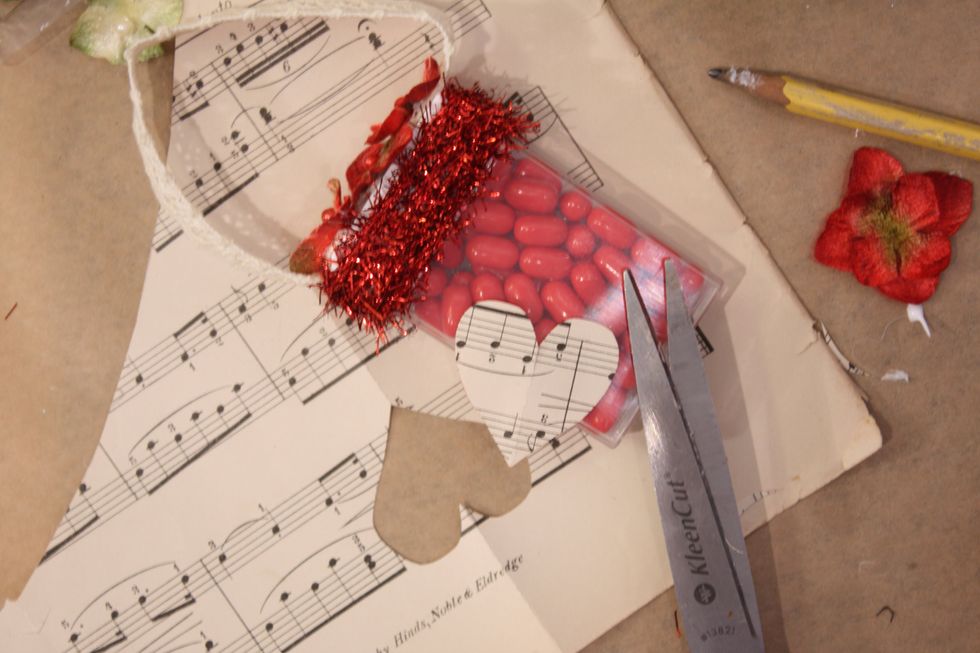 Now I am going to cut a little heart out of scrap paper and glue it on, then top off with a little red button!
Tic Tacs
Petaloo Fancy Trims
scrap paper
button
Hot Glue Gun