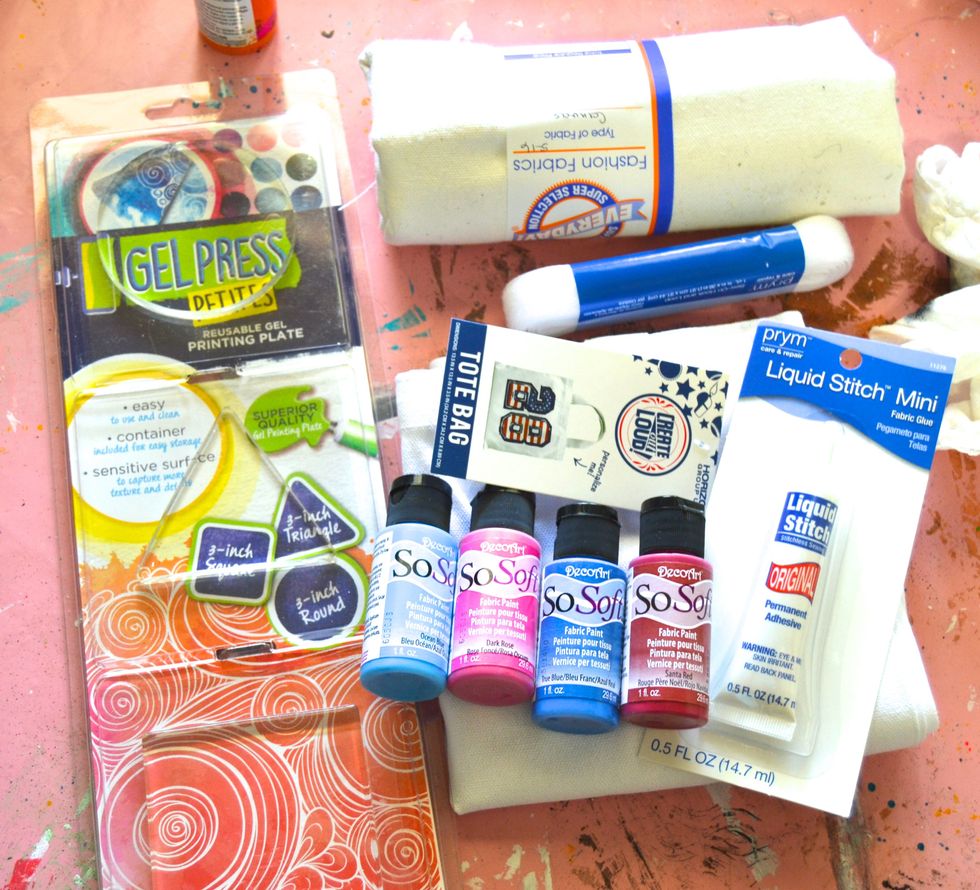 Gather your supplies (don't they look pretty!?)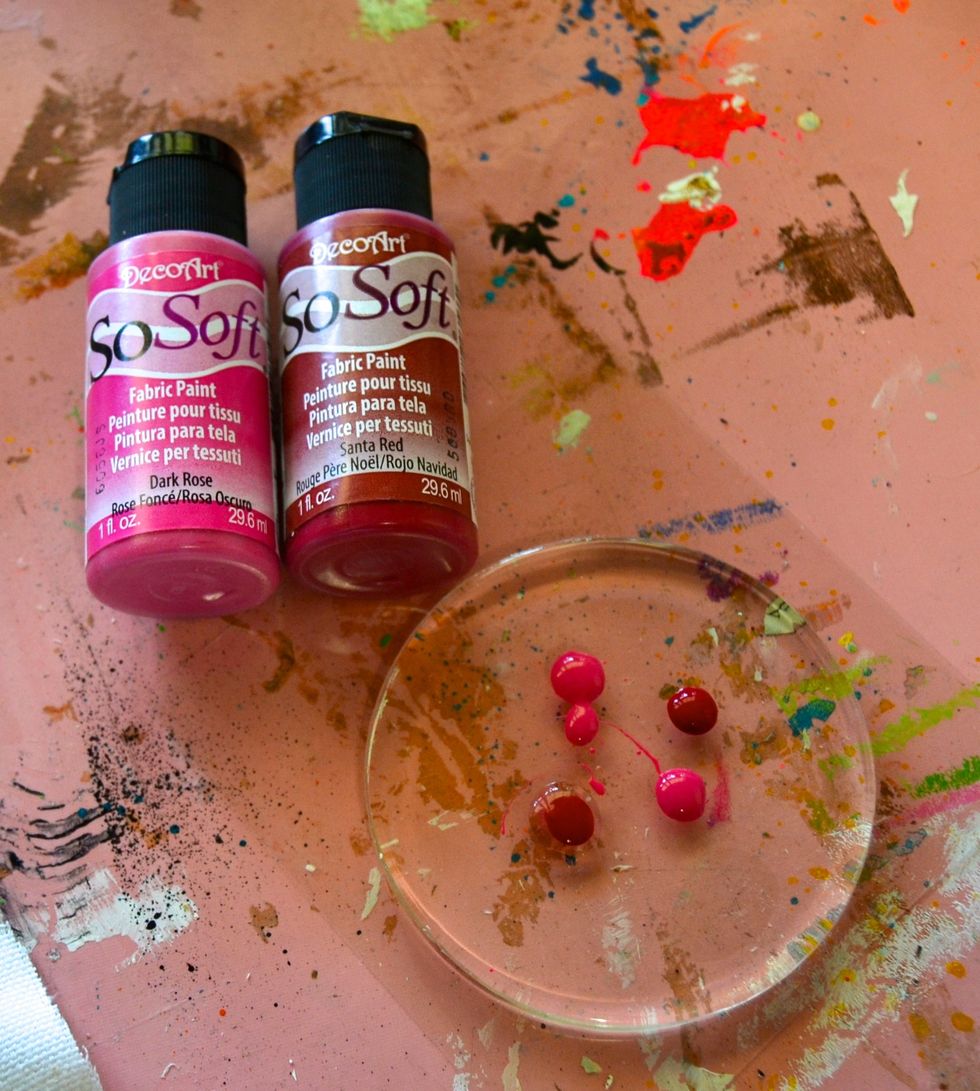 Using your small circle Gel Press™ gel plate, add a few drops of DecoArt So Soft paint. Brayer the paint across the plate and use found materials (lids, skewers, etc) to etch designs in the paint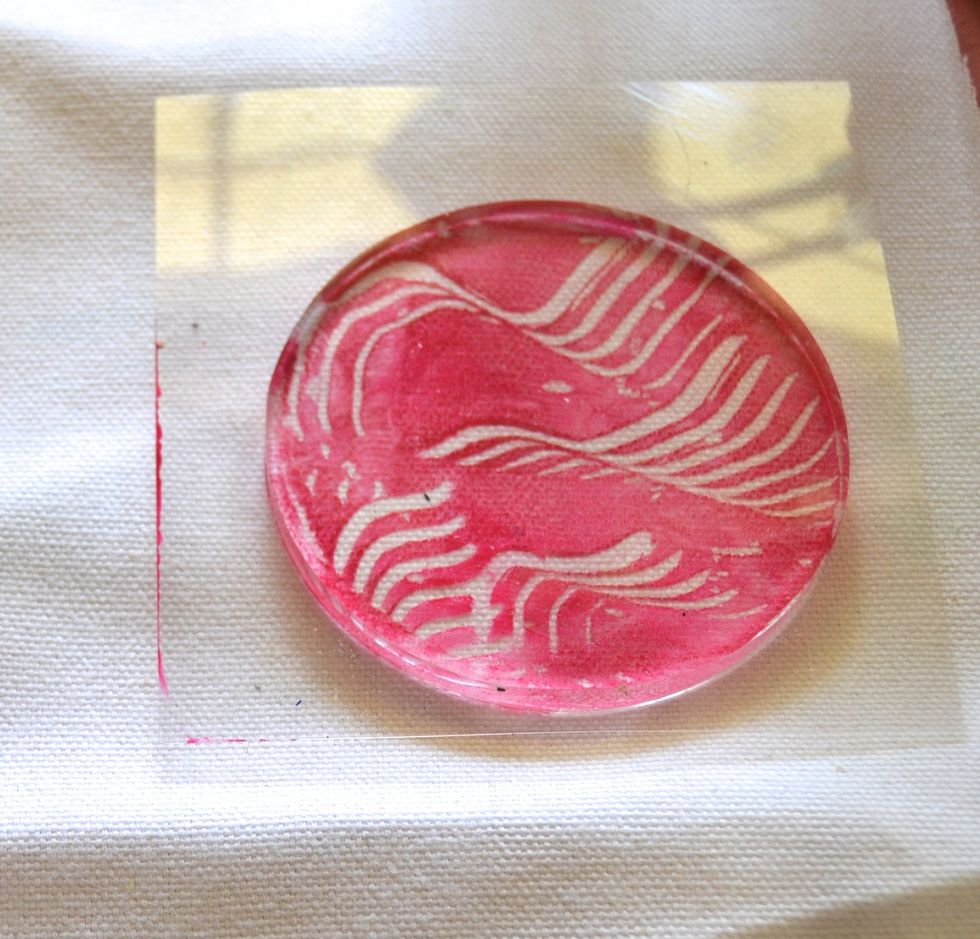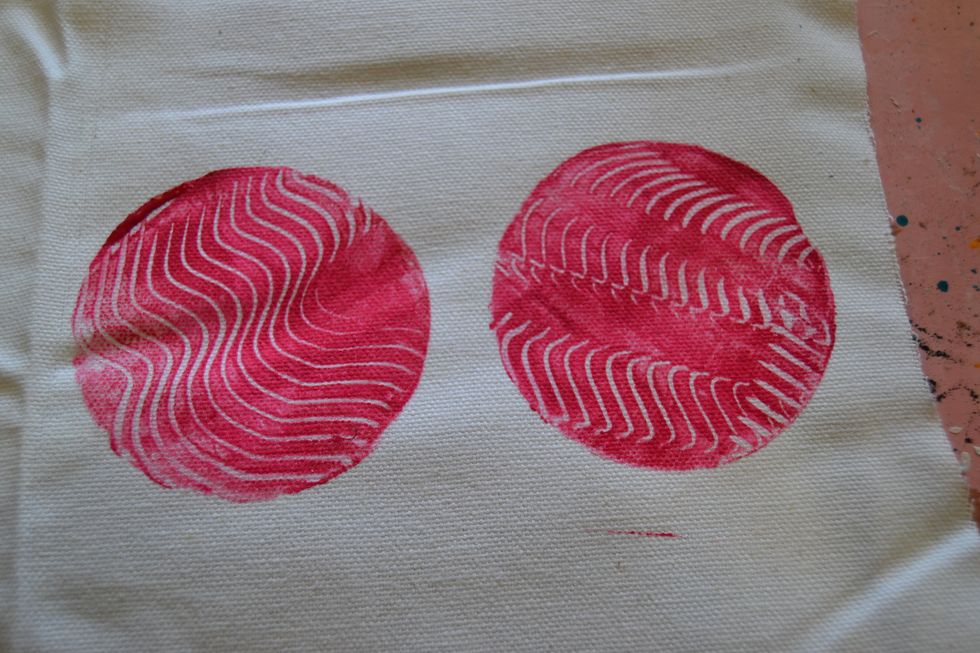 Continue the 2 previous steps, using the same colors, but changing up the patterns. Make 5 circles all the same color.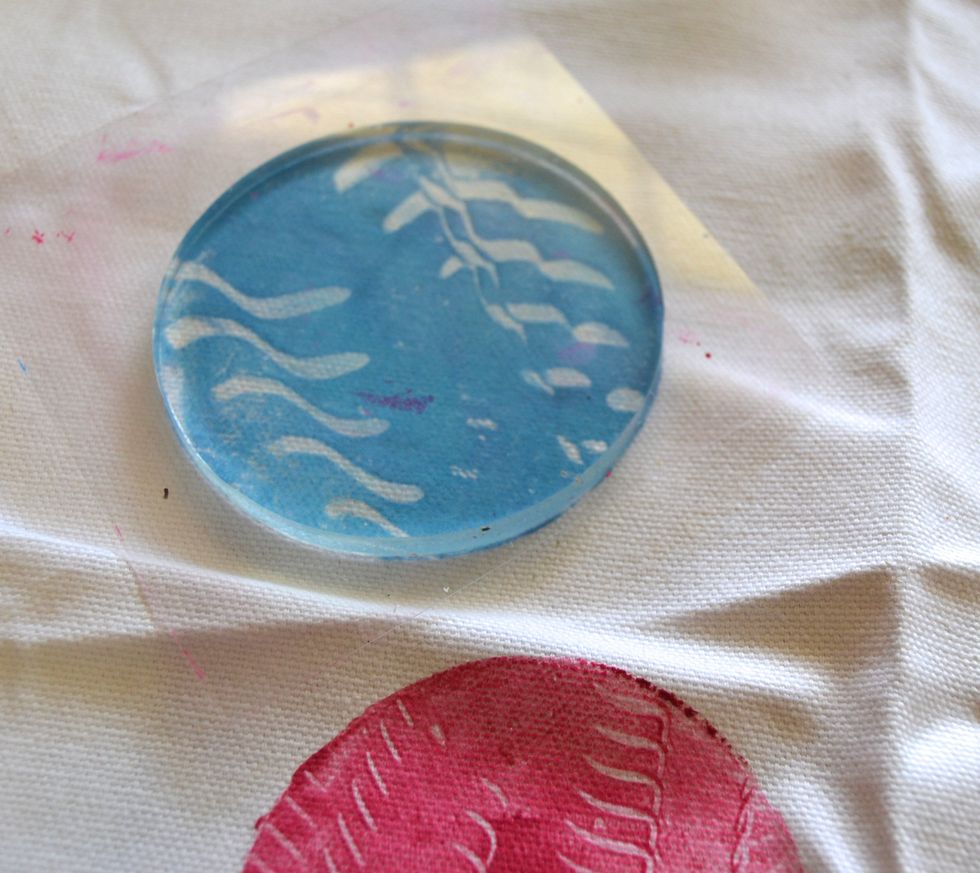 Next, use a contrasting color (I used blue) to make another 5 circles using the same steps.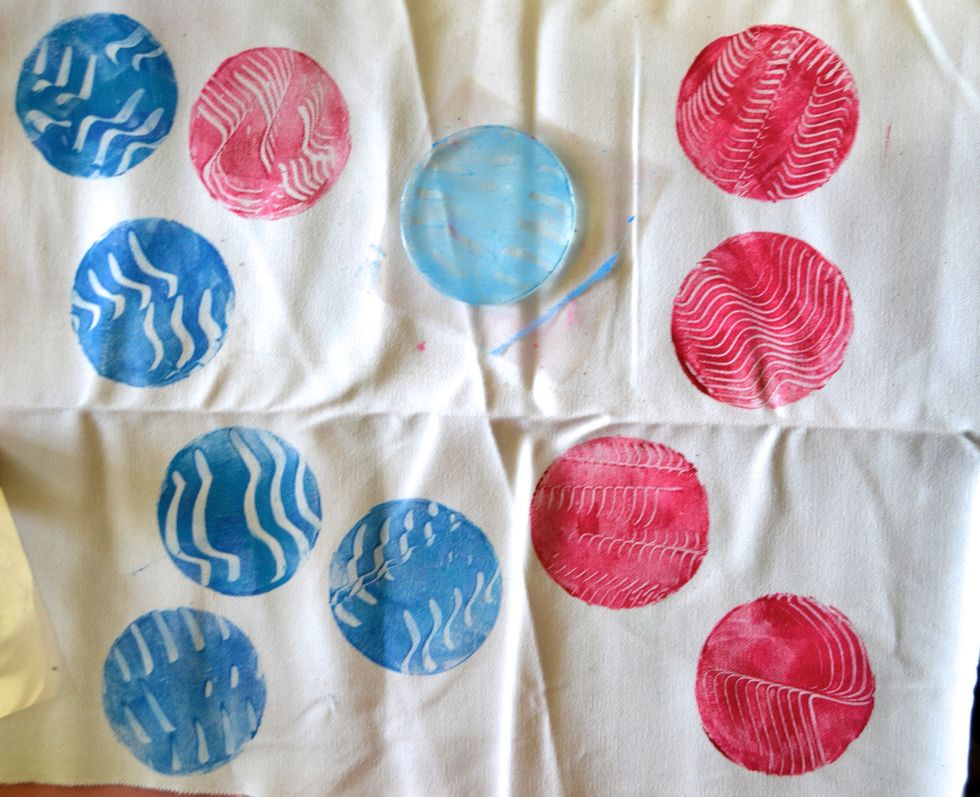 So fun! You should have 10 total circles, 5 of each color.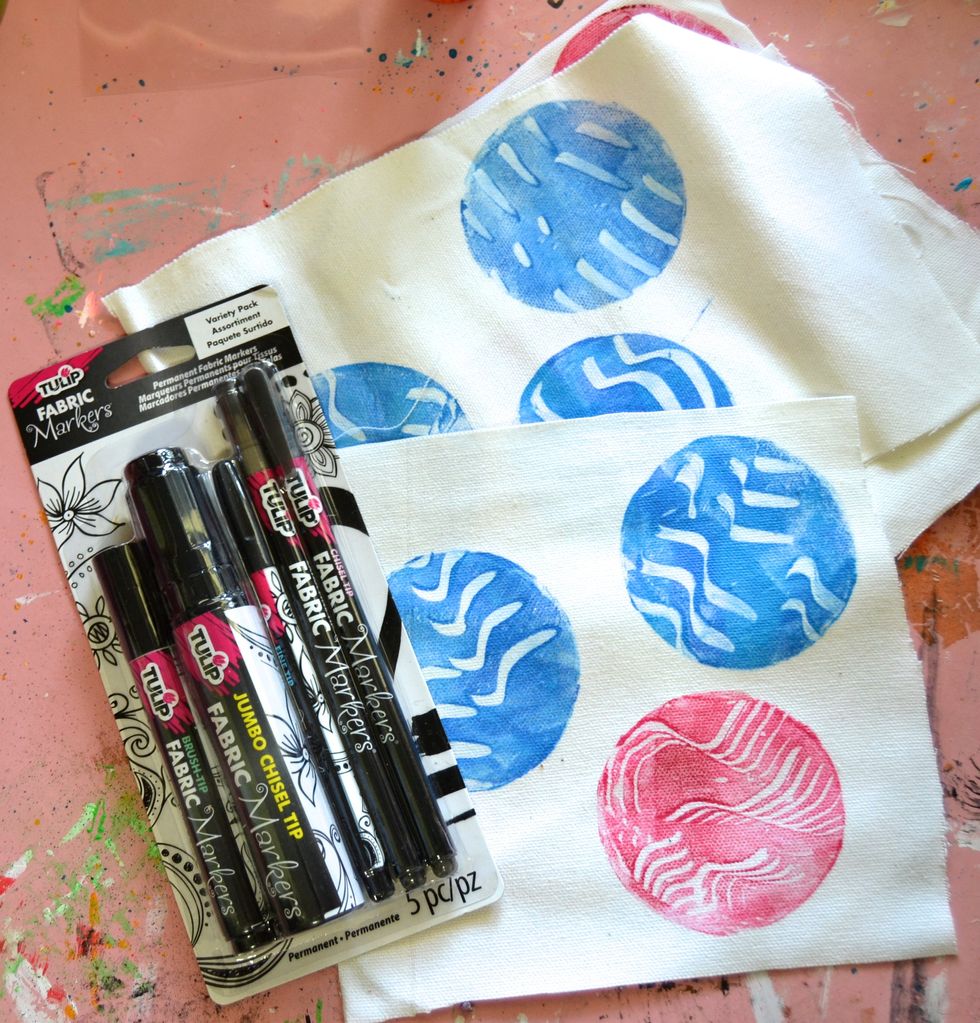 To save desk space, I cut my fabric into smaller squares before I grabbed my Tulip Fabric Markers.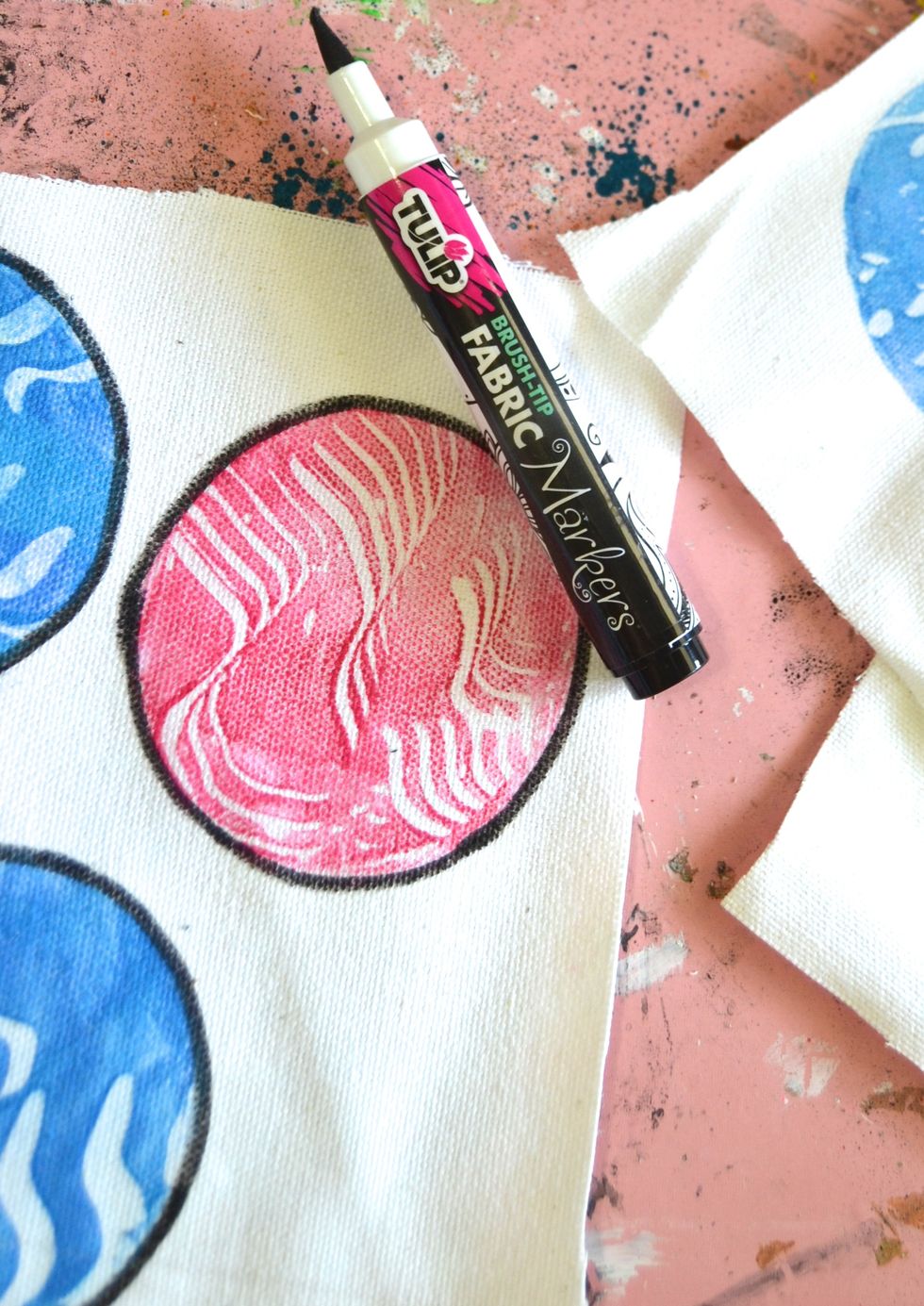 Outline each circle using a thick line like you get with the Brush Tip Tulip Marker. I used black but feel free to use anything!
Cut each circle out.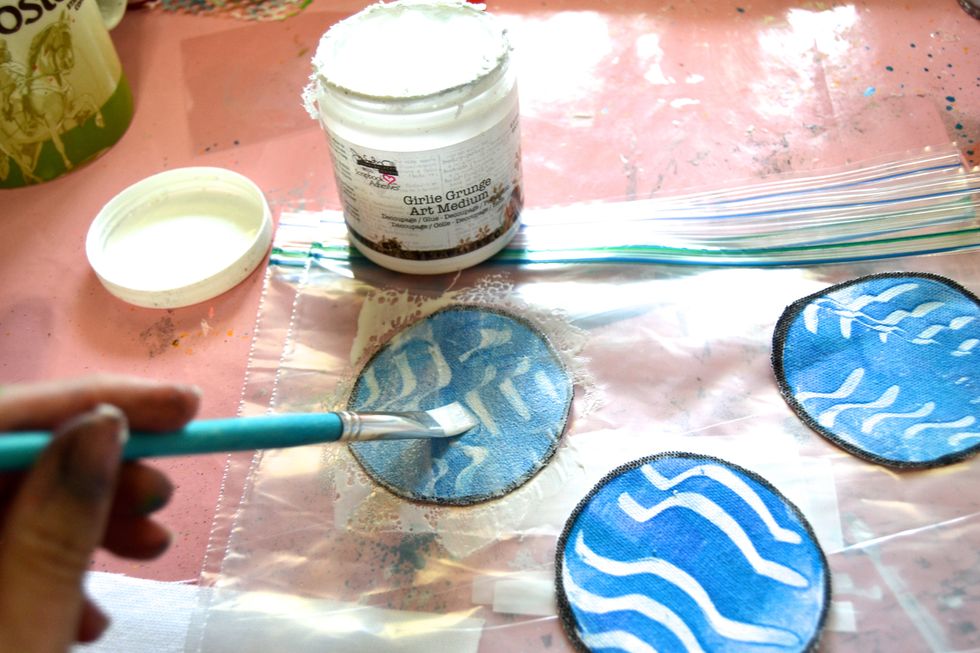 Add a protective surface (like this plastic bag.) Cover each circle well with a medium, like this Grungy Girl Art Medium from 3L. This will strengthen your fabric and keep it from fraying.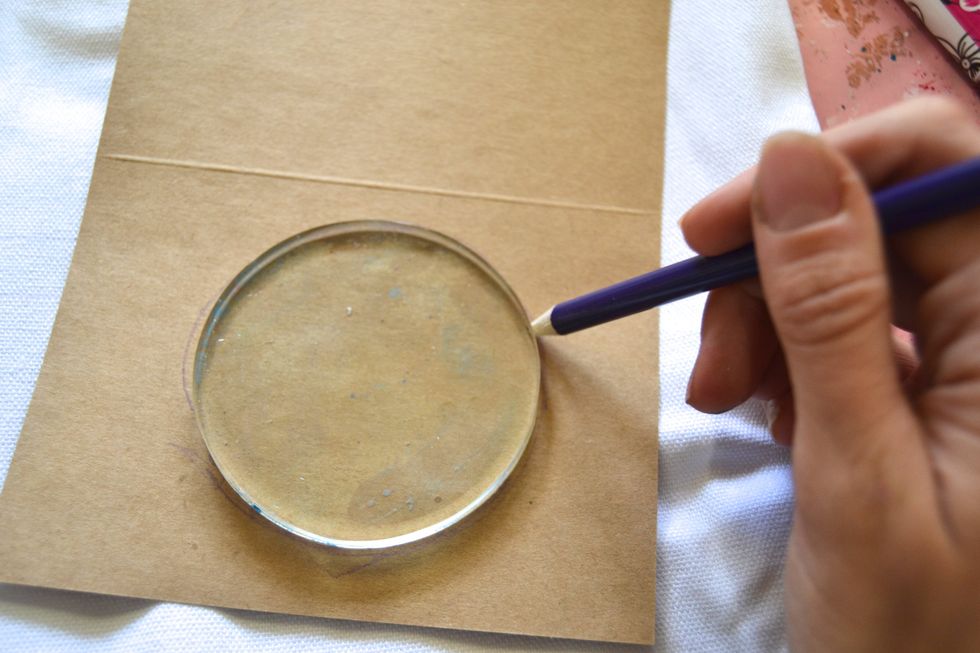 While that dries, grab a scrap of paper and trace your circle gel plate on to it. We are going to use this to make a template for our Tic Tac Toe Board.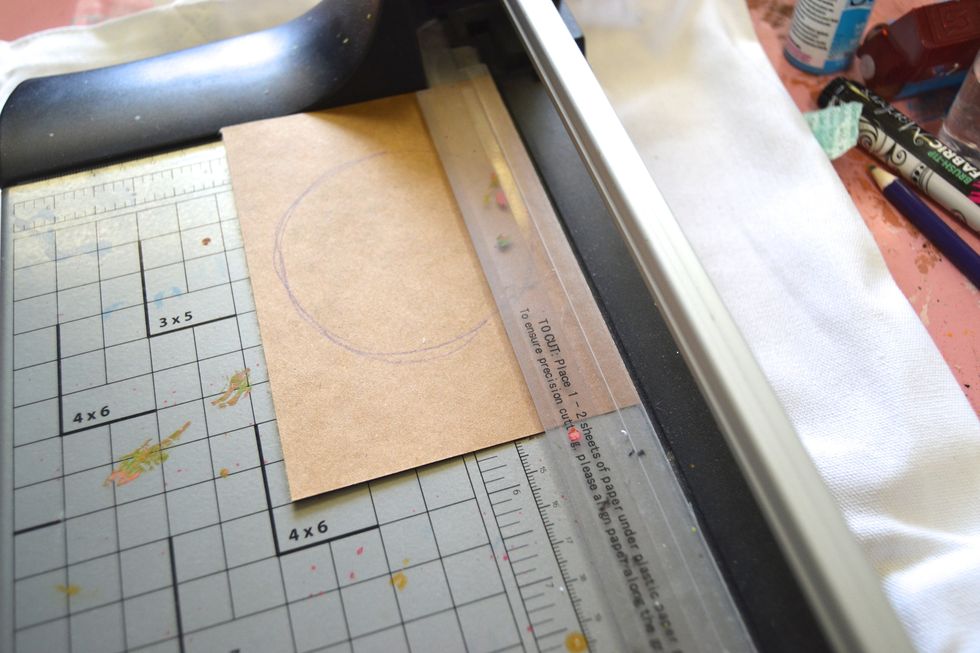 Using your trimmer (for straight lines) cut a perfect square around your circle.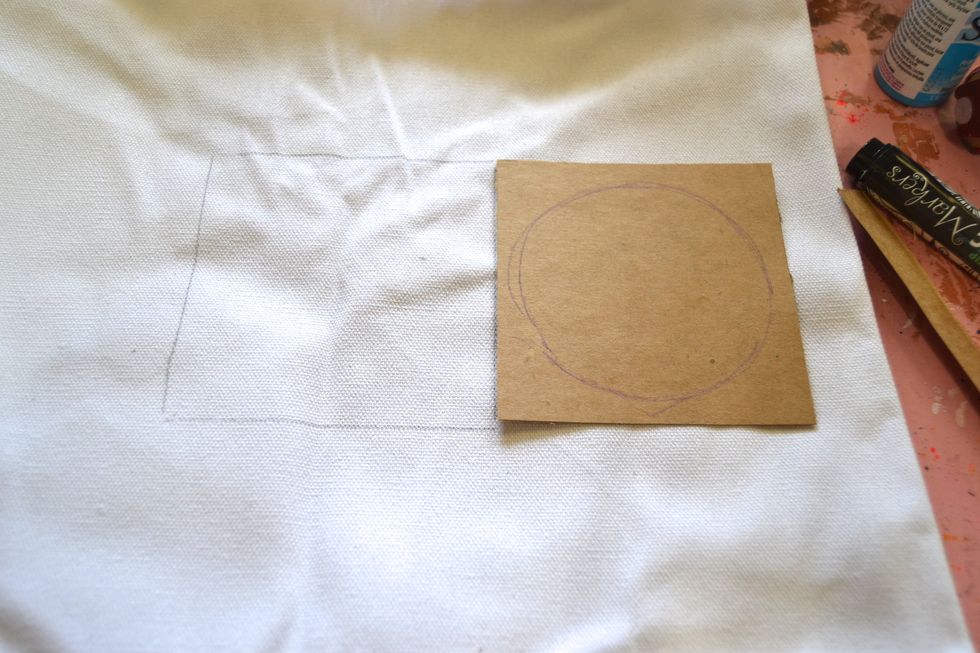 Use your square to block out your Tic Tac Toe board. I used a pencil first.
Once your each this point, use a fabric marker (like Tulips' jumbo Chisel tip fabric marker) to make your lines bold.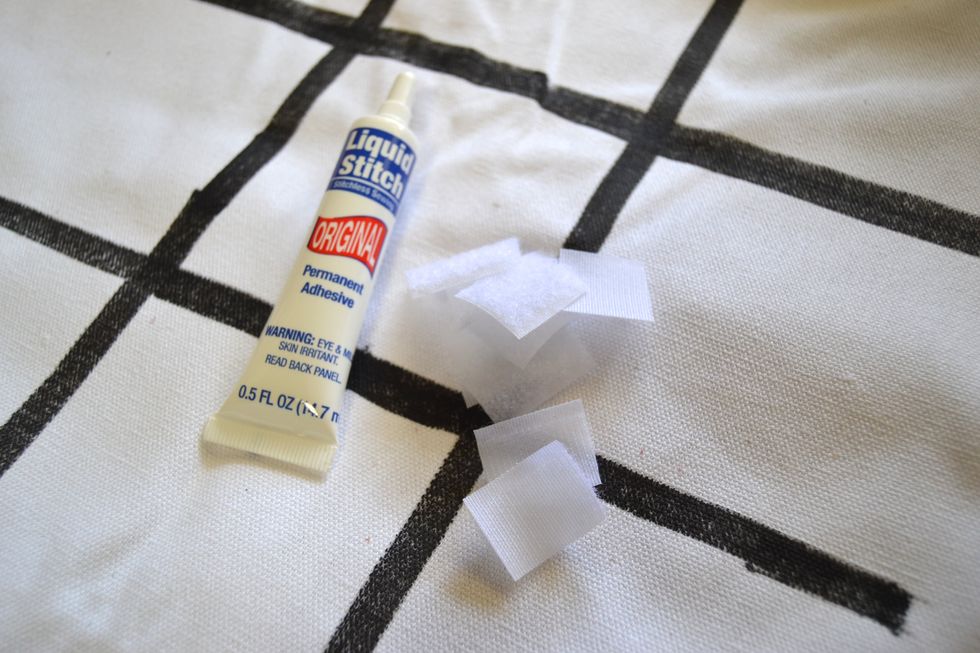 Since I'm not a sewer, I used a permanent fabric glue to adhere my velcro. Cut the soft side of the velcro (so no one gets scratched) into 1inch pieces and glue on to the middle of each square.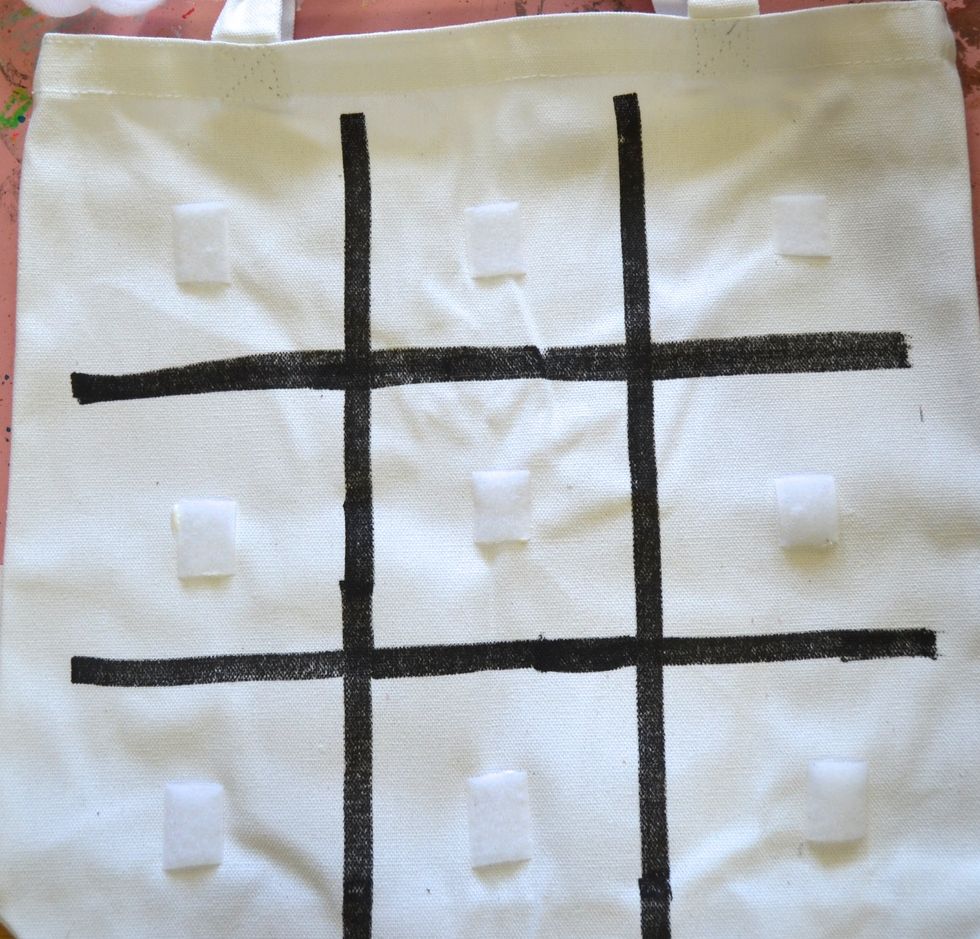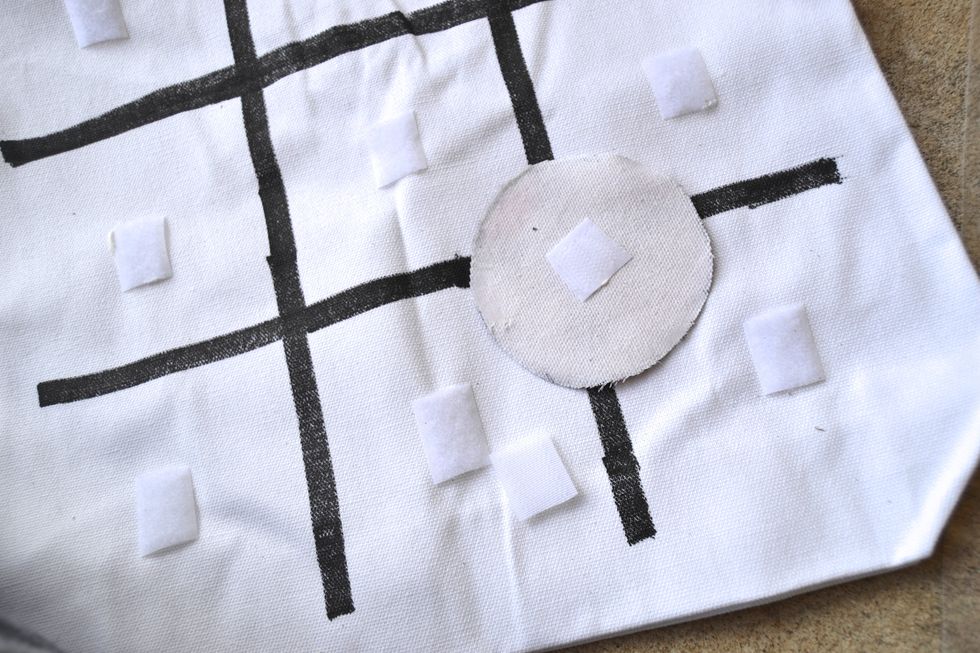 Using the same adhesive, glue the rough side of the adhesive to the back of each of your playing pieces.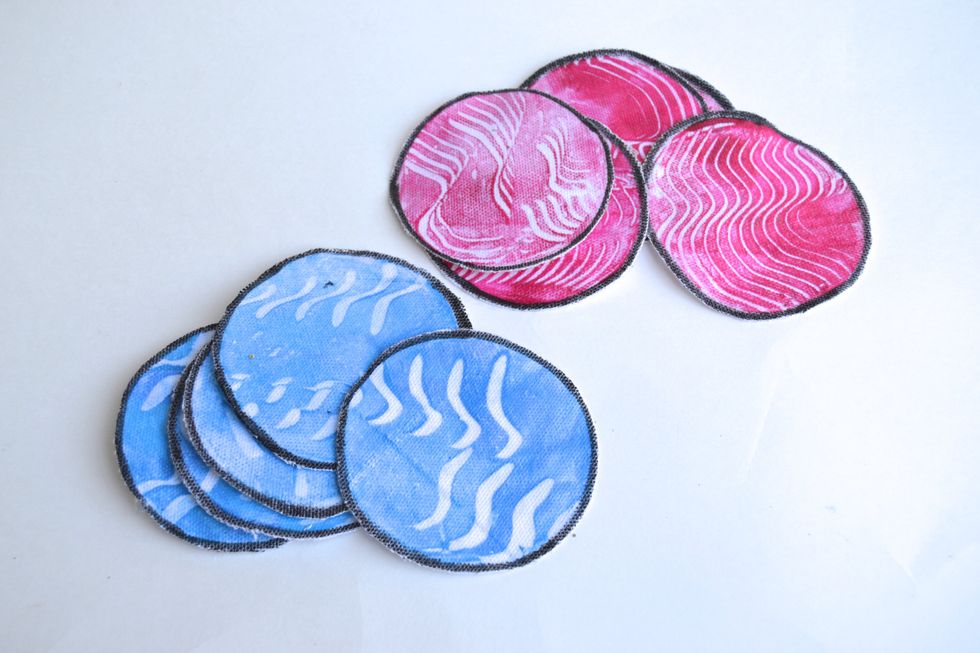 Don't they look pretty?!
Tic Tac Tote Anyone?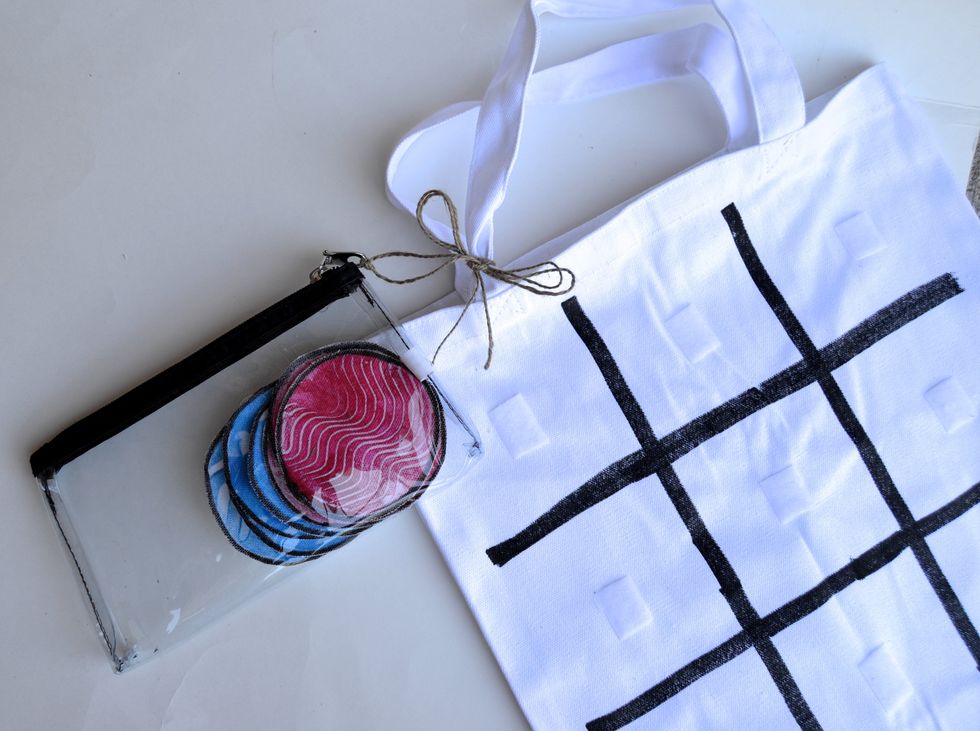 To keep your pieces safe between games, use hemp or ribbon to attach a small zipper pouch to one of the straps so that it can hide inside the bag when not in use. This is a makeup pouch from Walmart.
1.0 Gel Press™ Petite Set A
Deco Art So Soft Fabric Paint
Canvas Bag
Canvas Material
Velcro
Fabric Glue
Tulip Fabric Marker (Black)
Small Bag
Ribbon or Hemp
Scissors
Grungy Girl Art Medium or Similar Product