How to make a three pocket pouch out of a men's tie
Make a Three Pocket Pouch Out of a Men's Tie
44484
Supplies. I got my ties from Goodwill.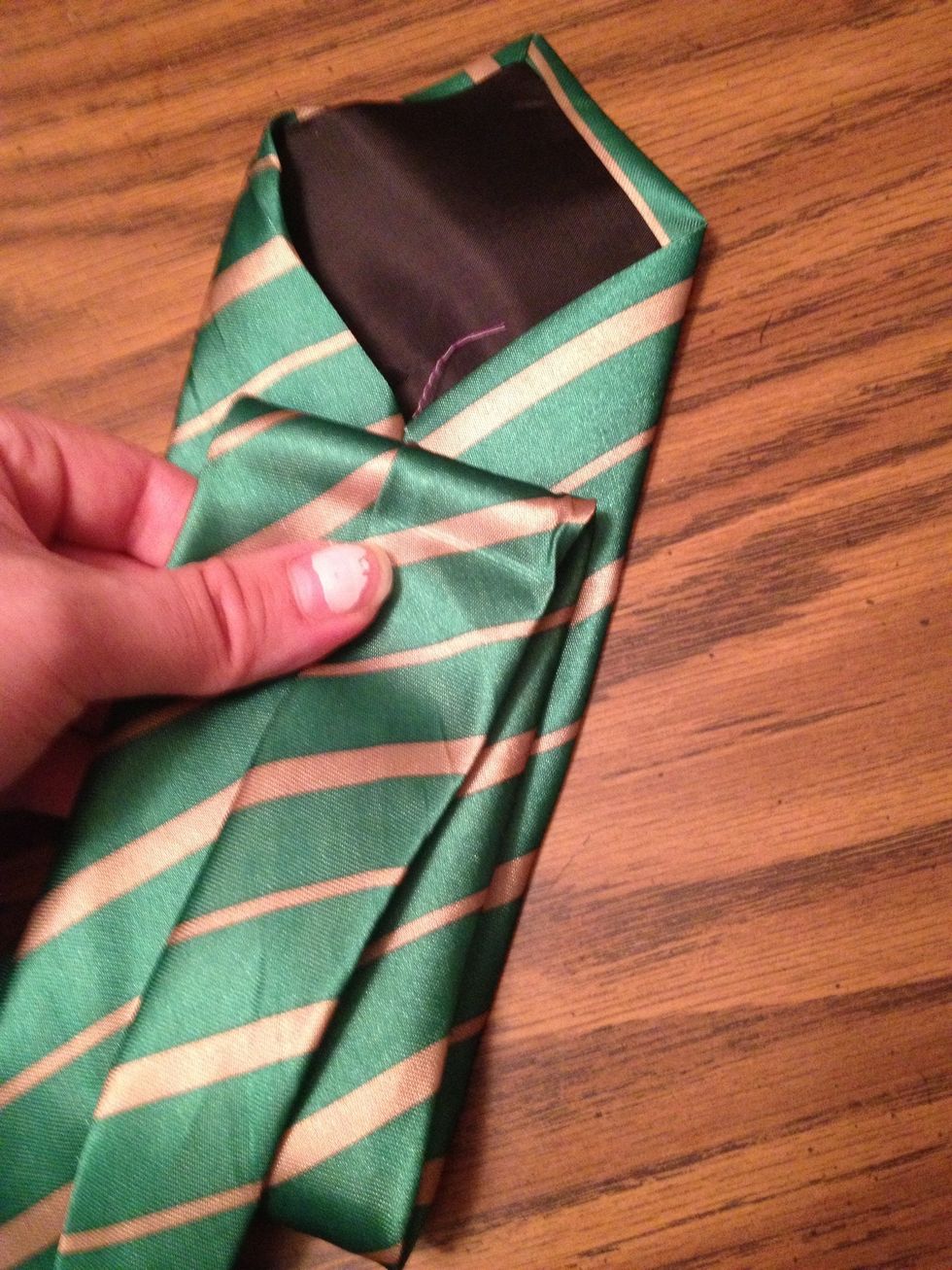 Fold your tie once to the size you would like the back (biggest) pocket to be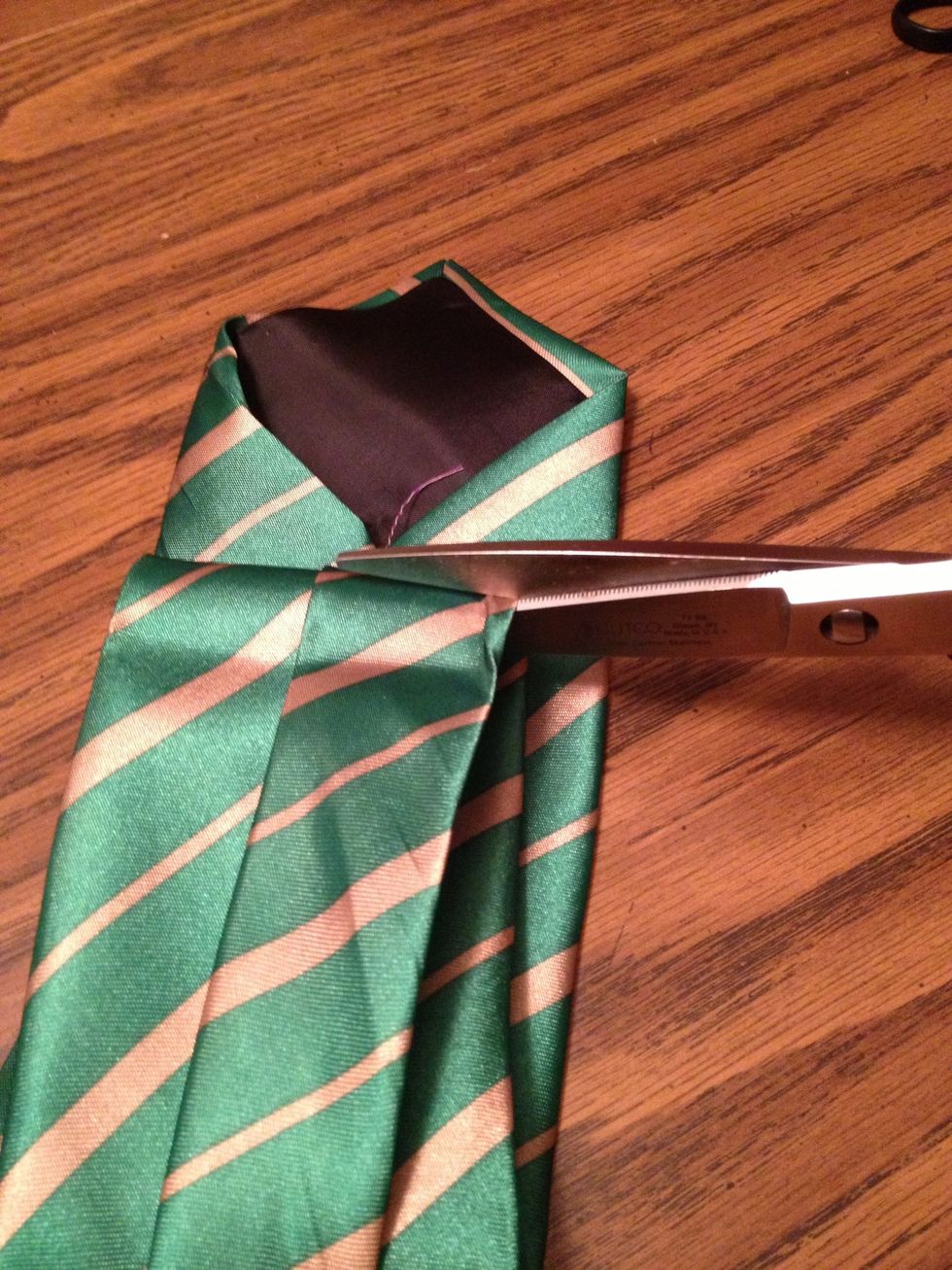 Cut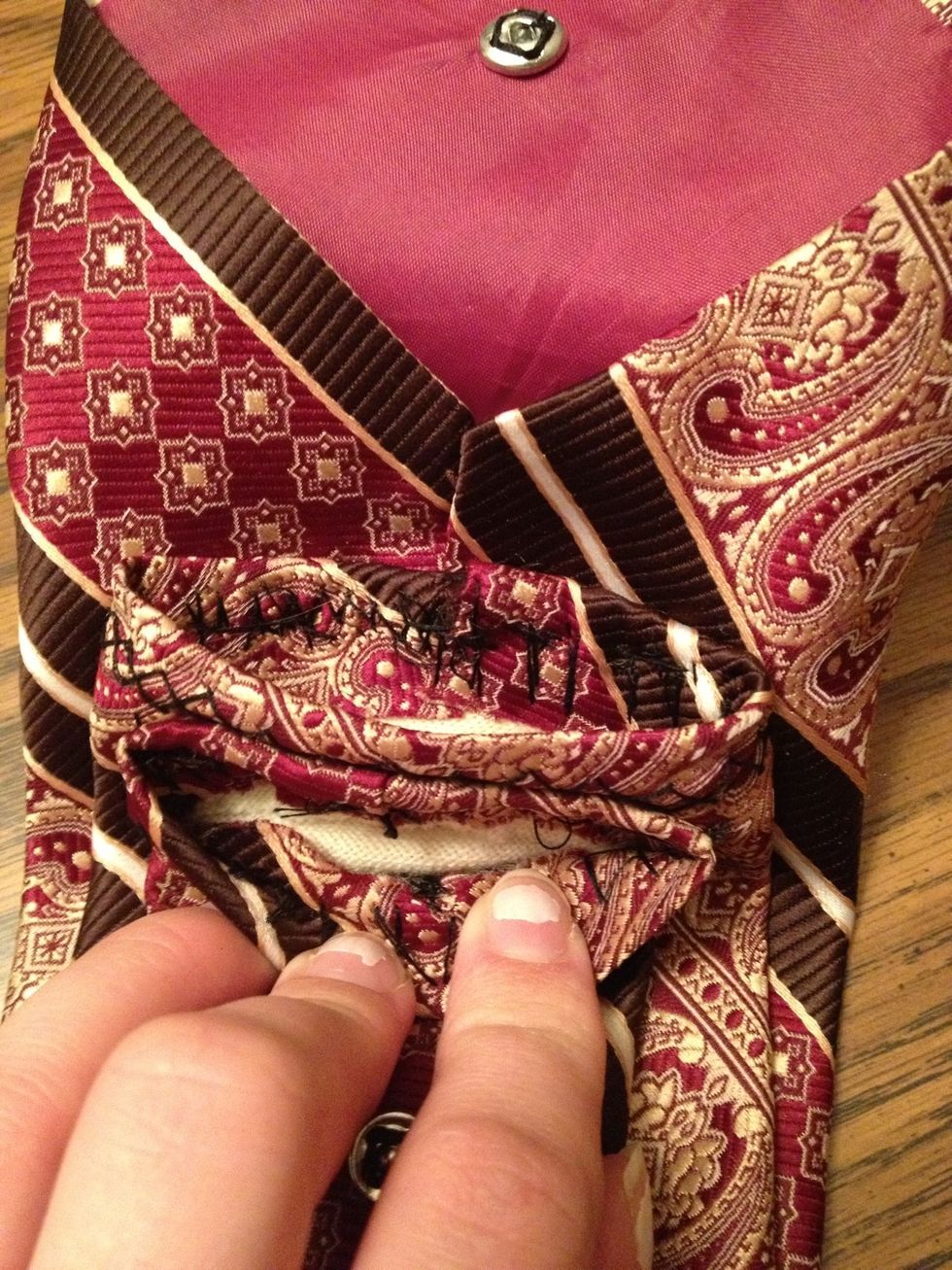 Here is the tie I actually used. After cutting the tie, fold the rough edge in and sew around to make a nice seam. Then attach the back side to the tie to form your second (middle) pocket.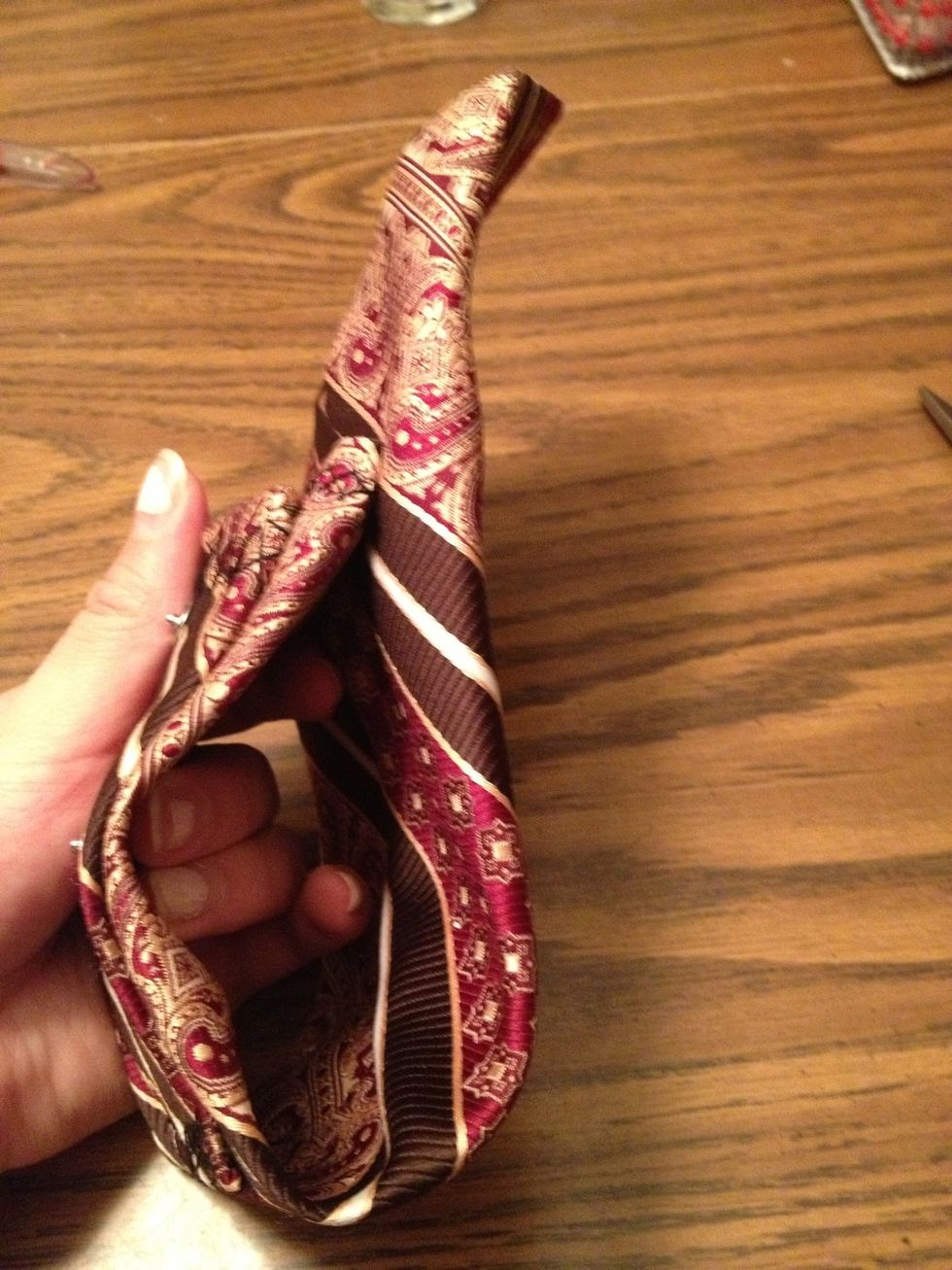 You could sew down the sides, I suppose, but I like this look.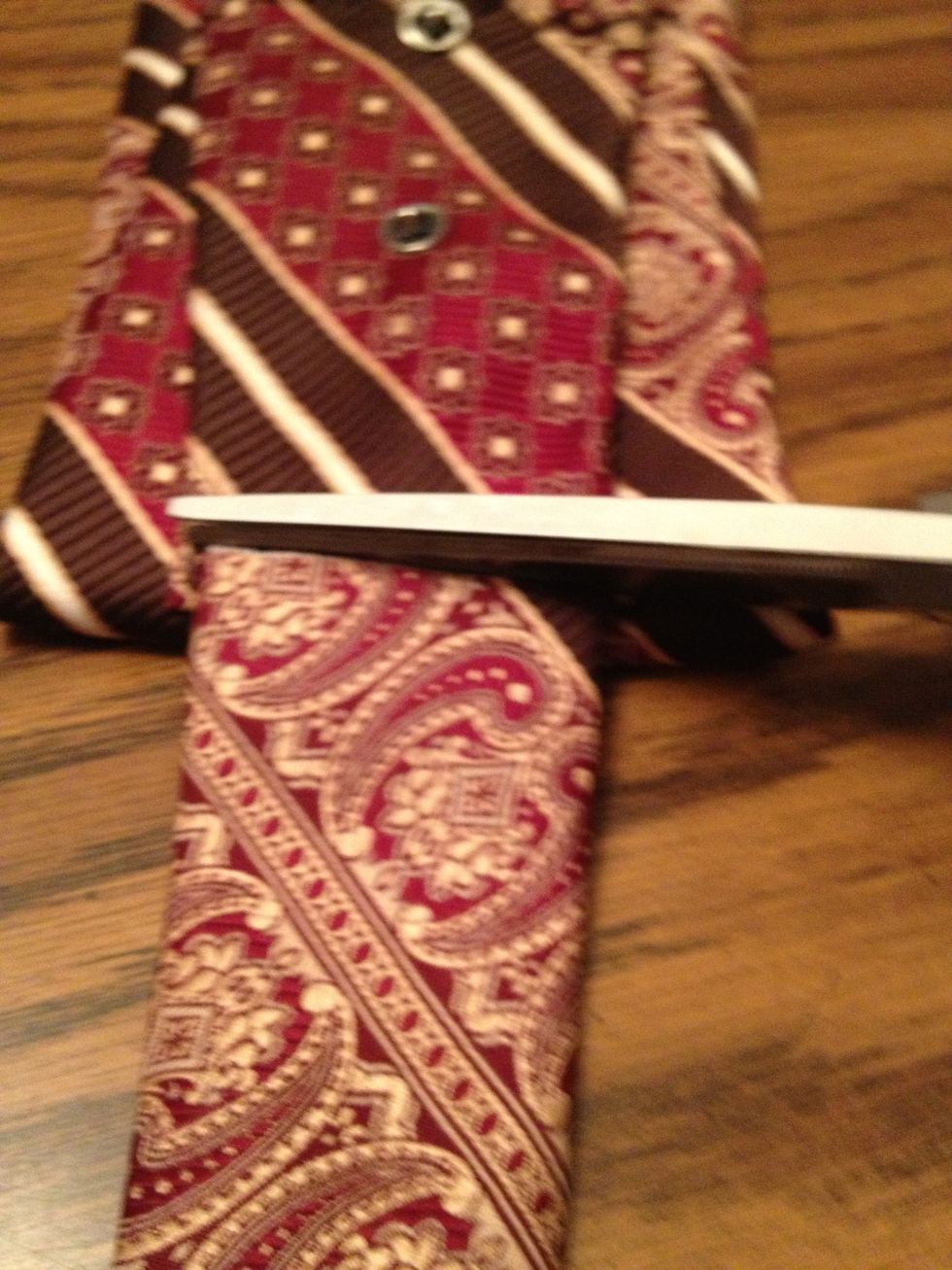 Take the other half of the tie and cut the third pocket off to attach.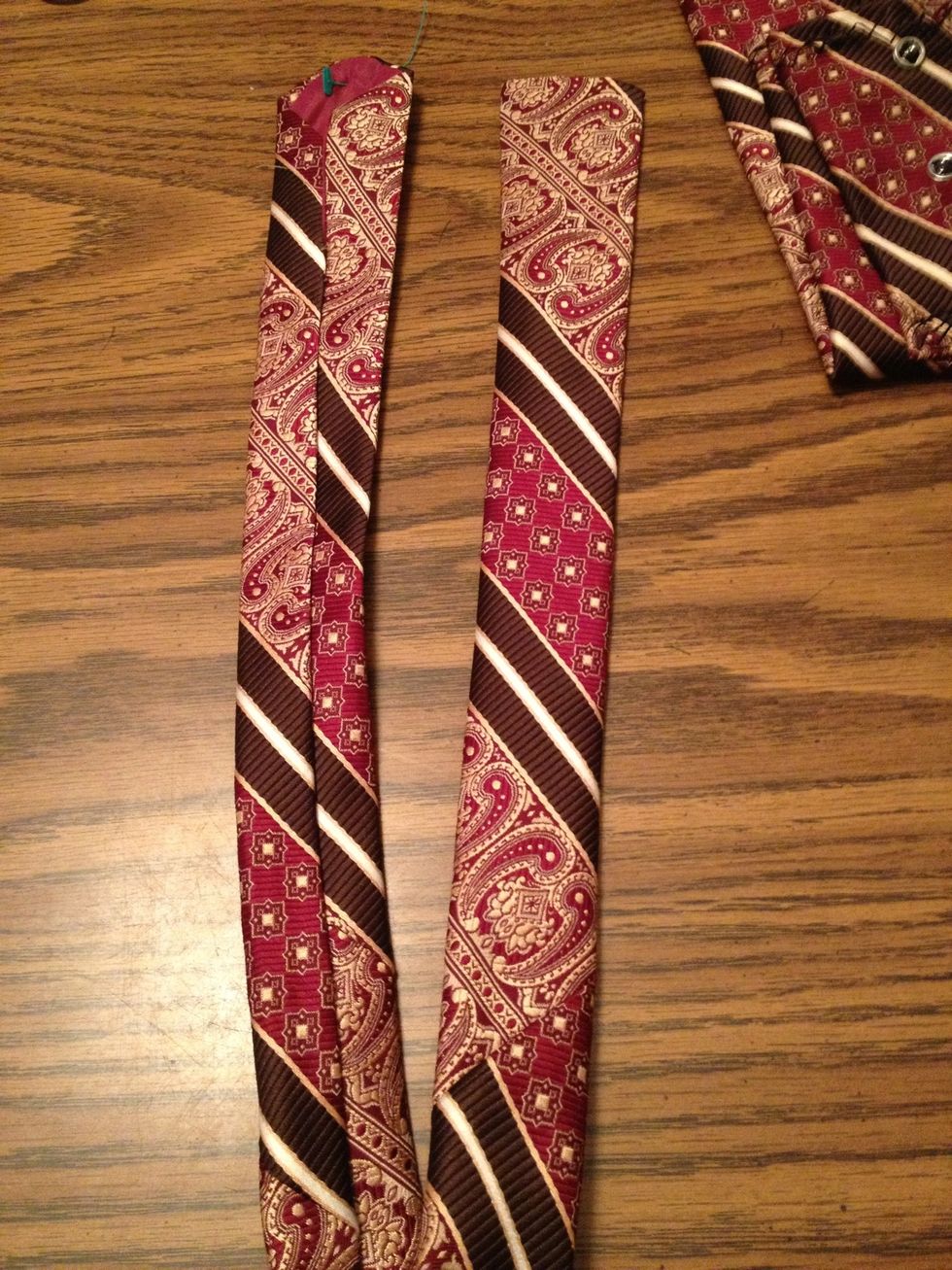 This is what will be left of your tie.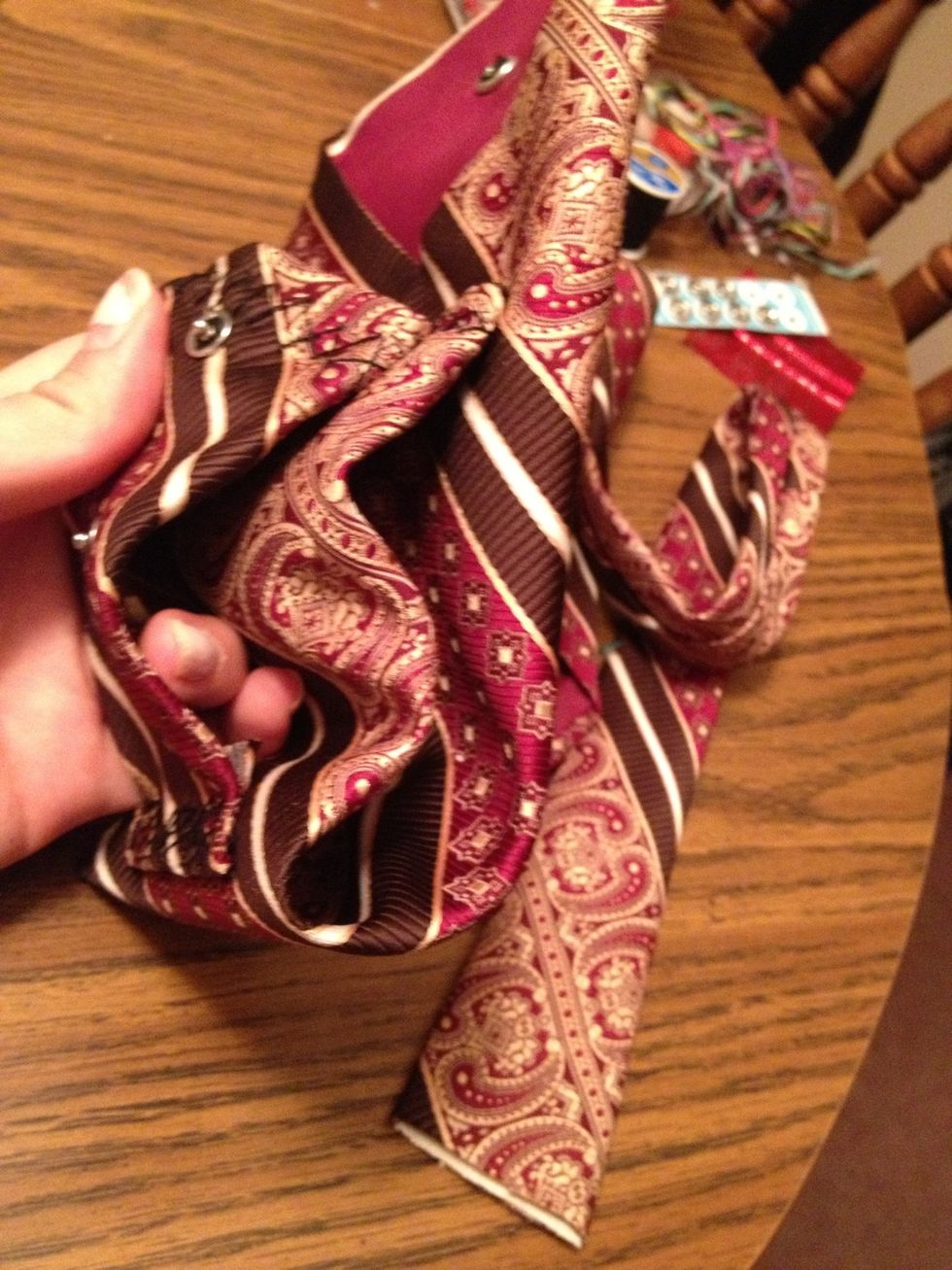 Fold the edges in of each end to make clean seams again. Attach the top and bottom to your two pockets to form the third pocket.
Attach your snap buttons. I did two because mine are cheap and weak so I wanted more security.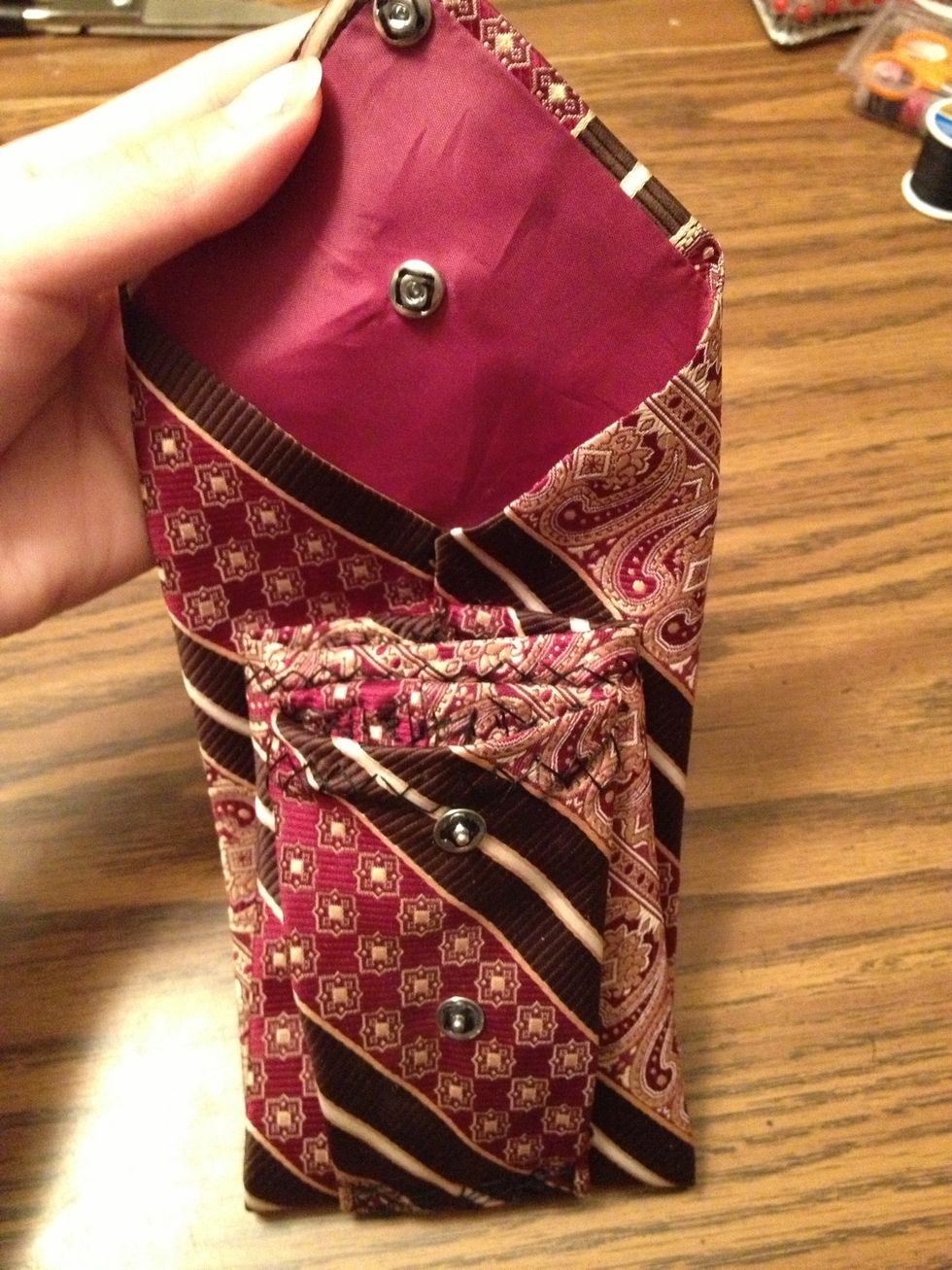 Now I have a three pocket pouch made from a men's tie!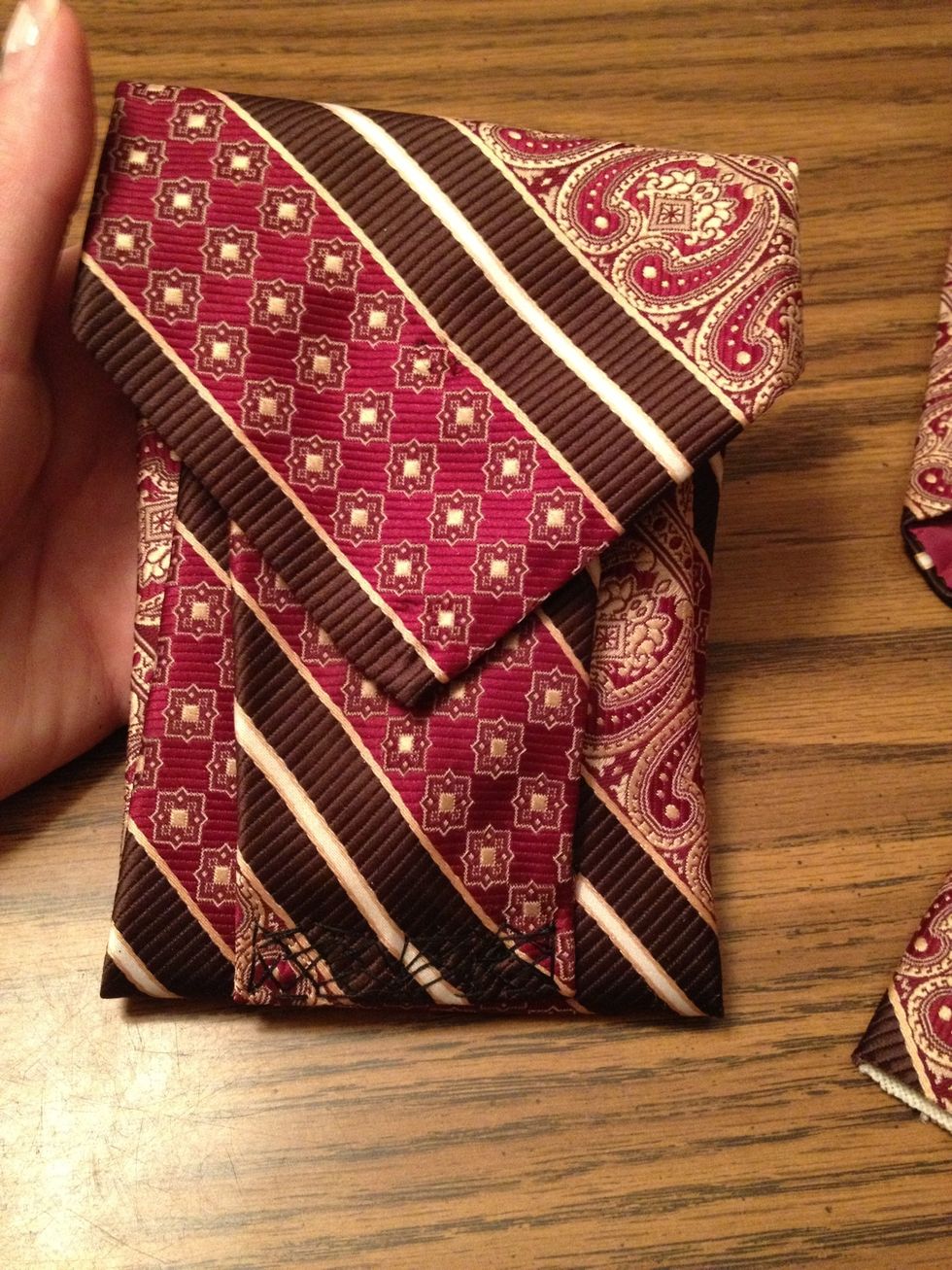 If you want you can just do two pockets but I think that's a waste of tie.
I can put my Chapstick, camera, and my phone (in the back pocket) in my pouch! And any debit cards and cash as well! It can hold quite a bit.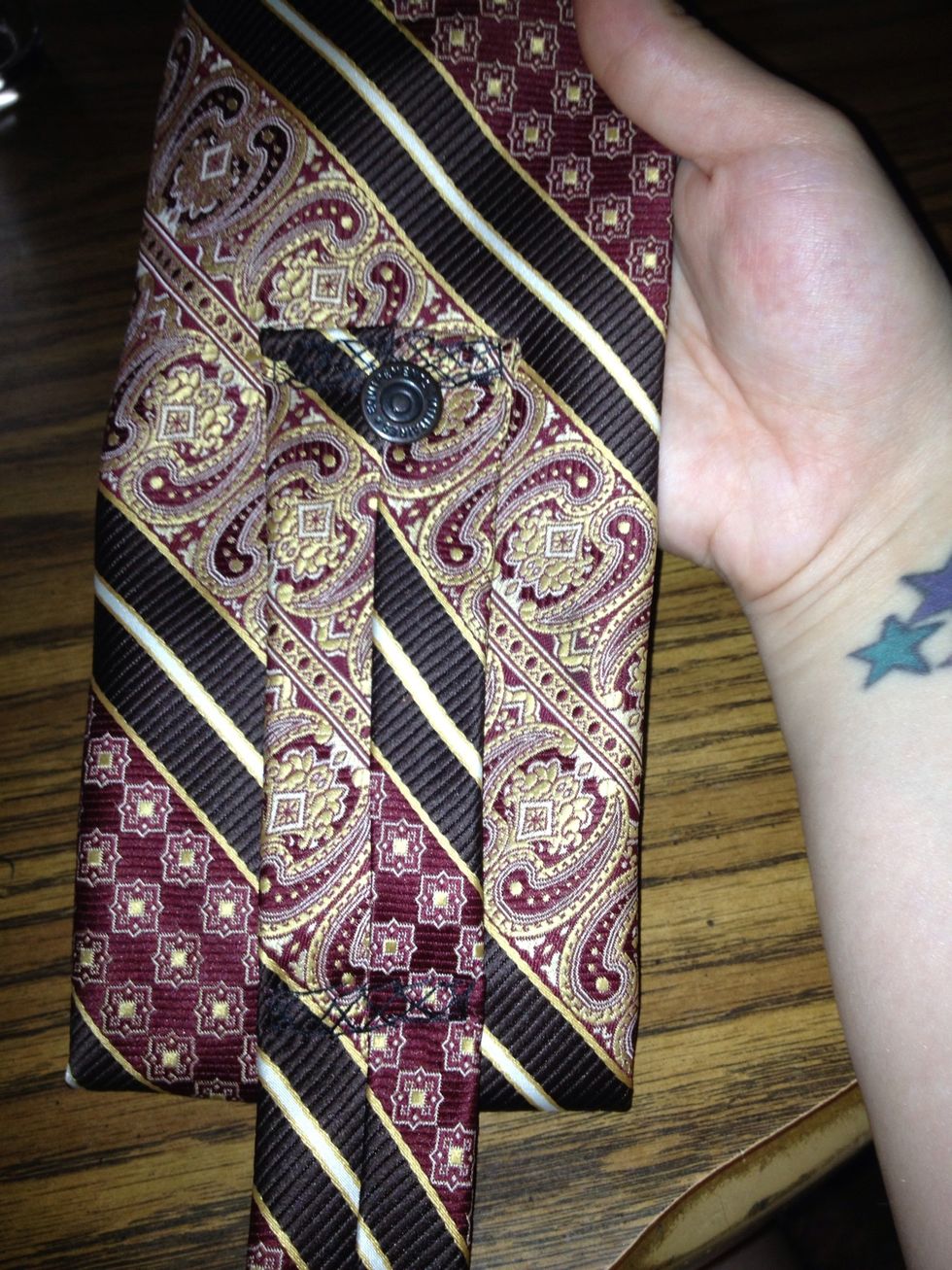 Attach the remainder of the tie to the back of your pouch in to form a handle. And add a dungaree button.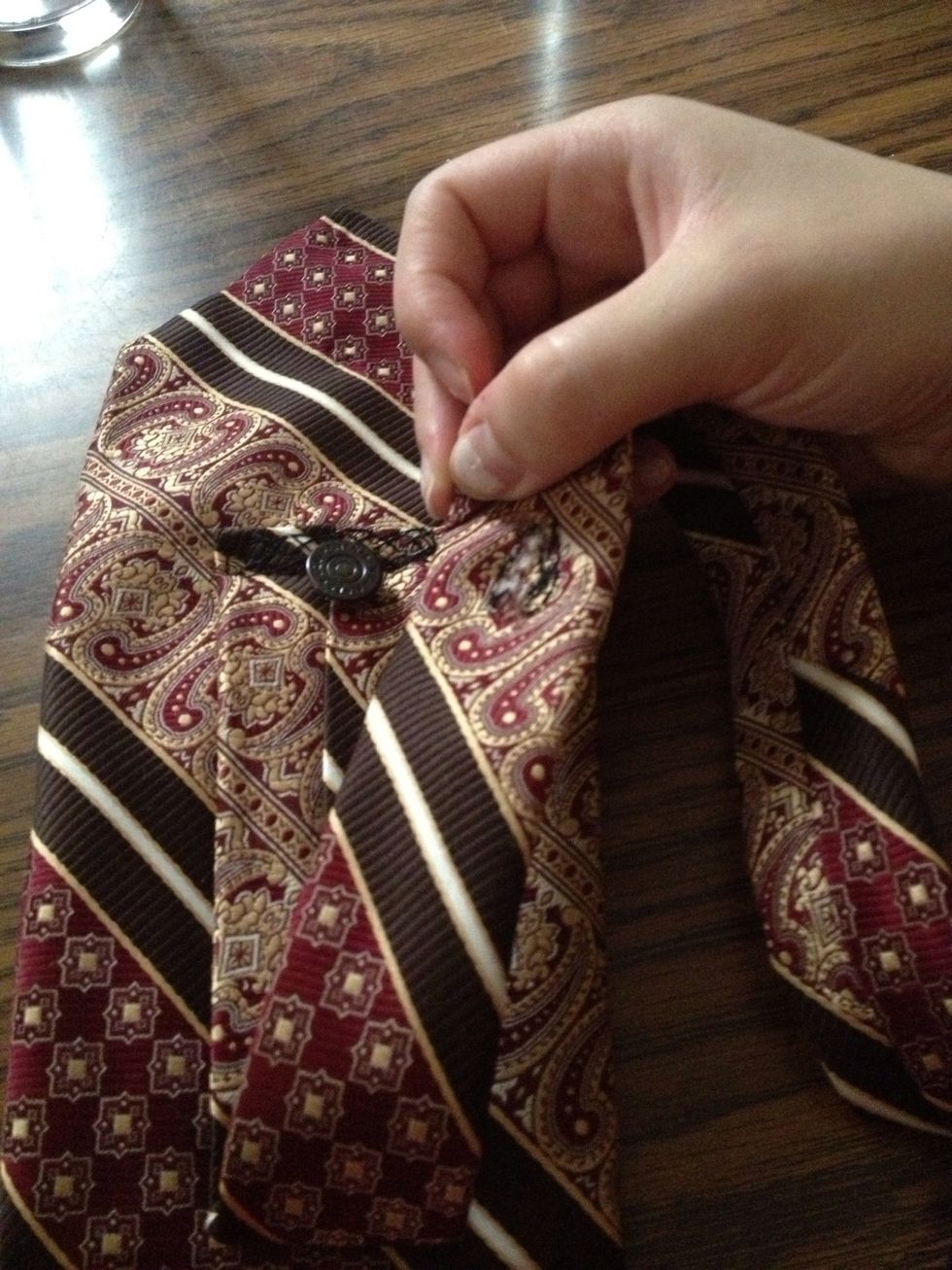 Fold up the tie and cut a slit to match the dungaree button. This way I can attach to a belt.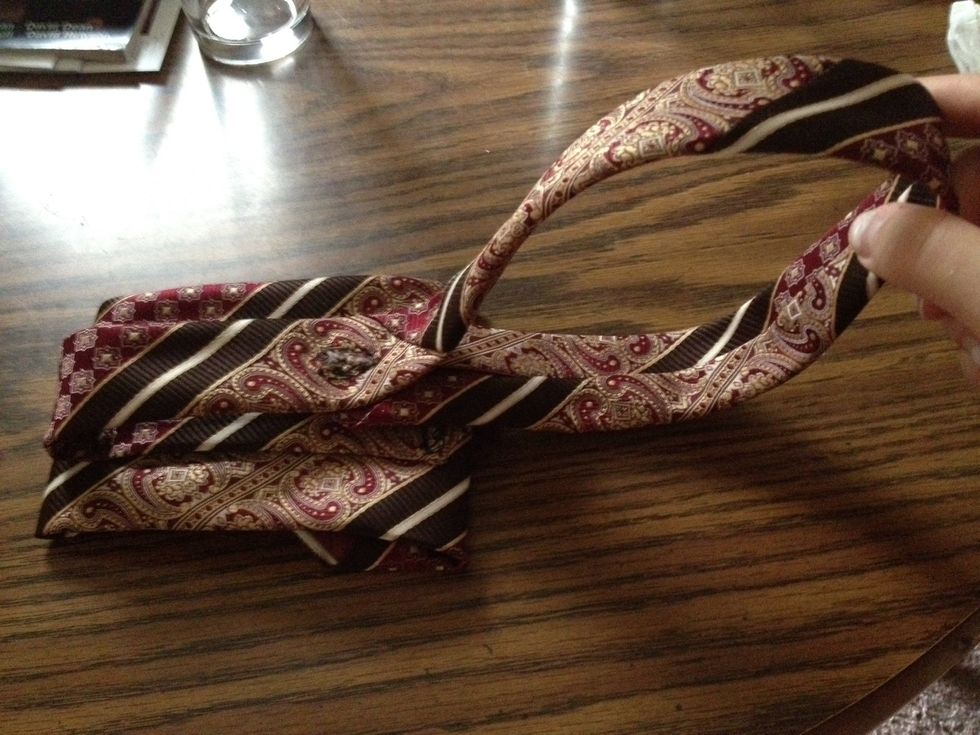 I also made a slit at the end of my tie so that I could form a handle. And this way I used every inch of my tie!
I'm sure there might be better ways of making this pouch. This is my first attempt but I'm pretty happy! Let me now if any if you have some good ideas for this project.
One men's tie
Thread
Scissors
Snap buttons
Pins
Sewing Needle
Dungaree button