This is a bean salad my mom taught me how to make when I was a kid.
54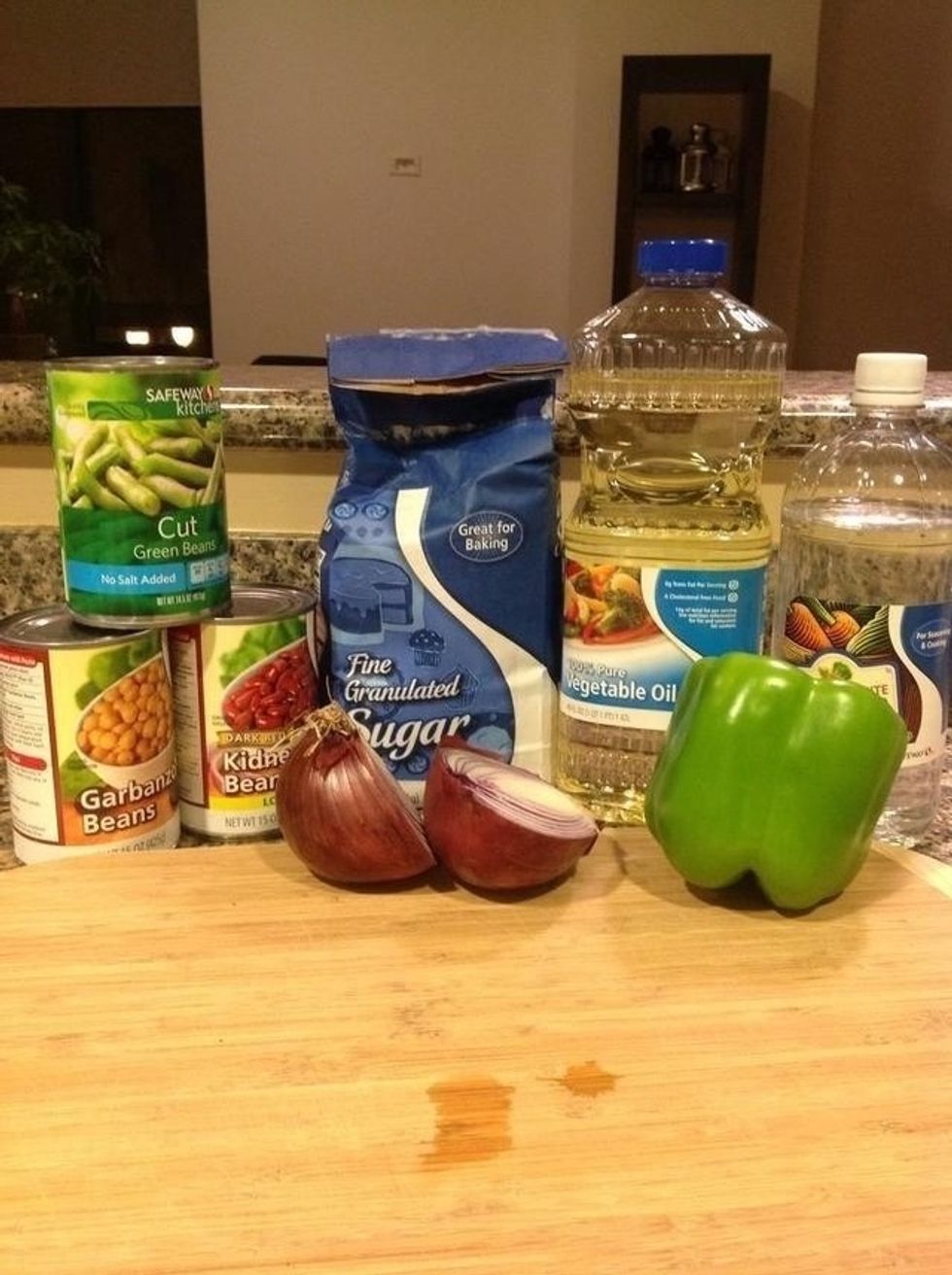 These are the ingredients you'll need.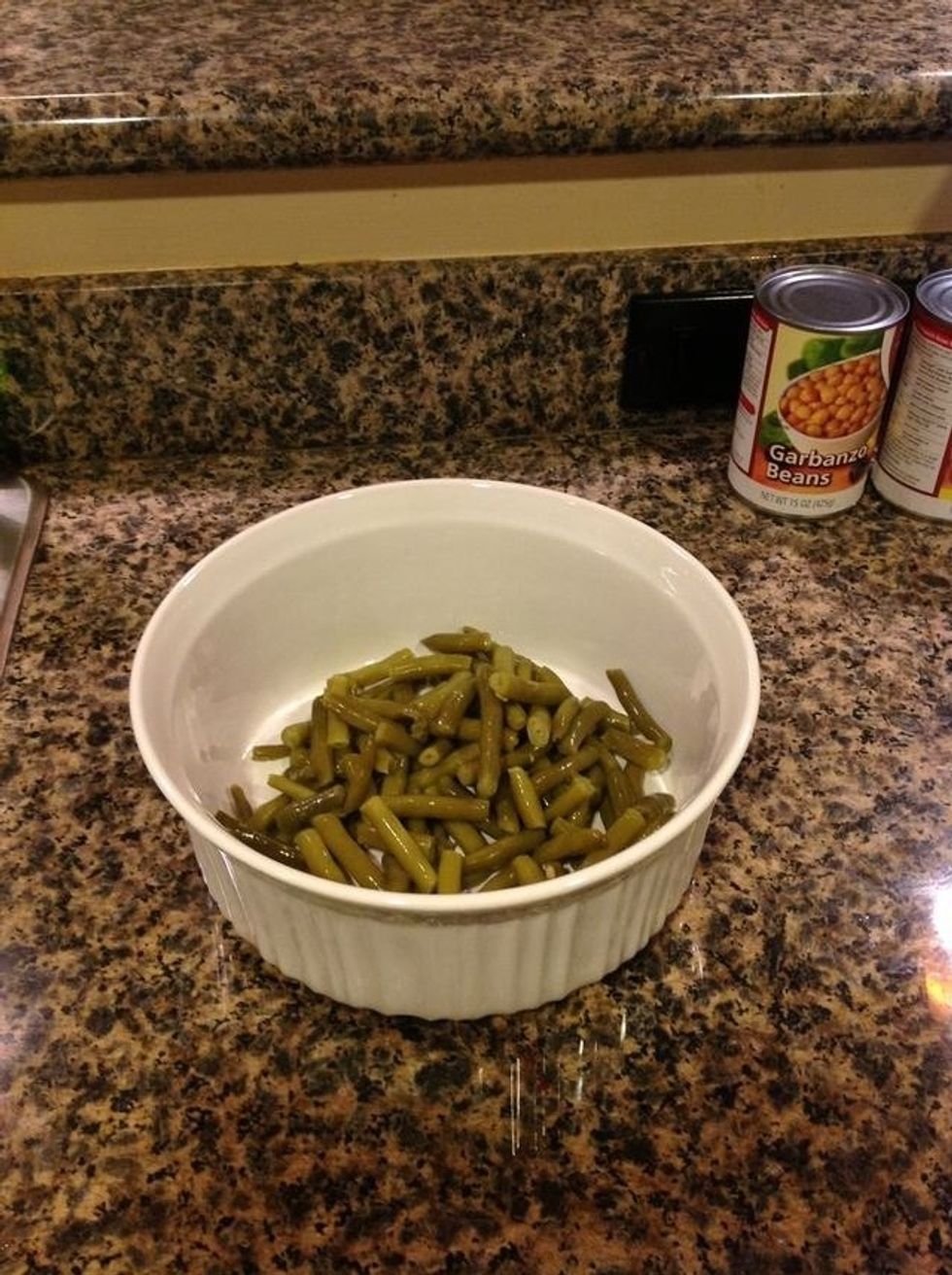 Drain the green beans and toss them in a bowl.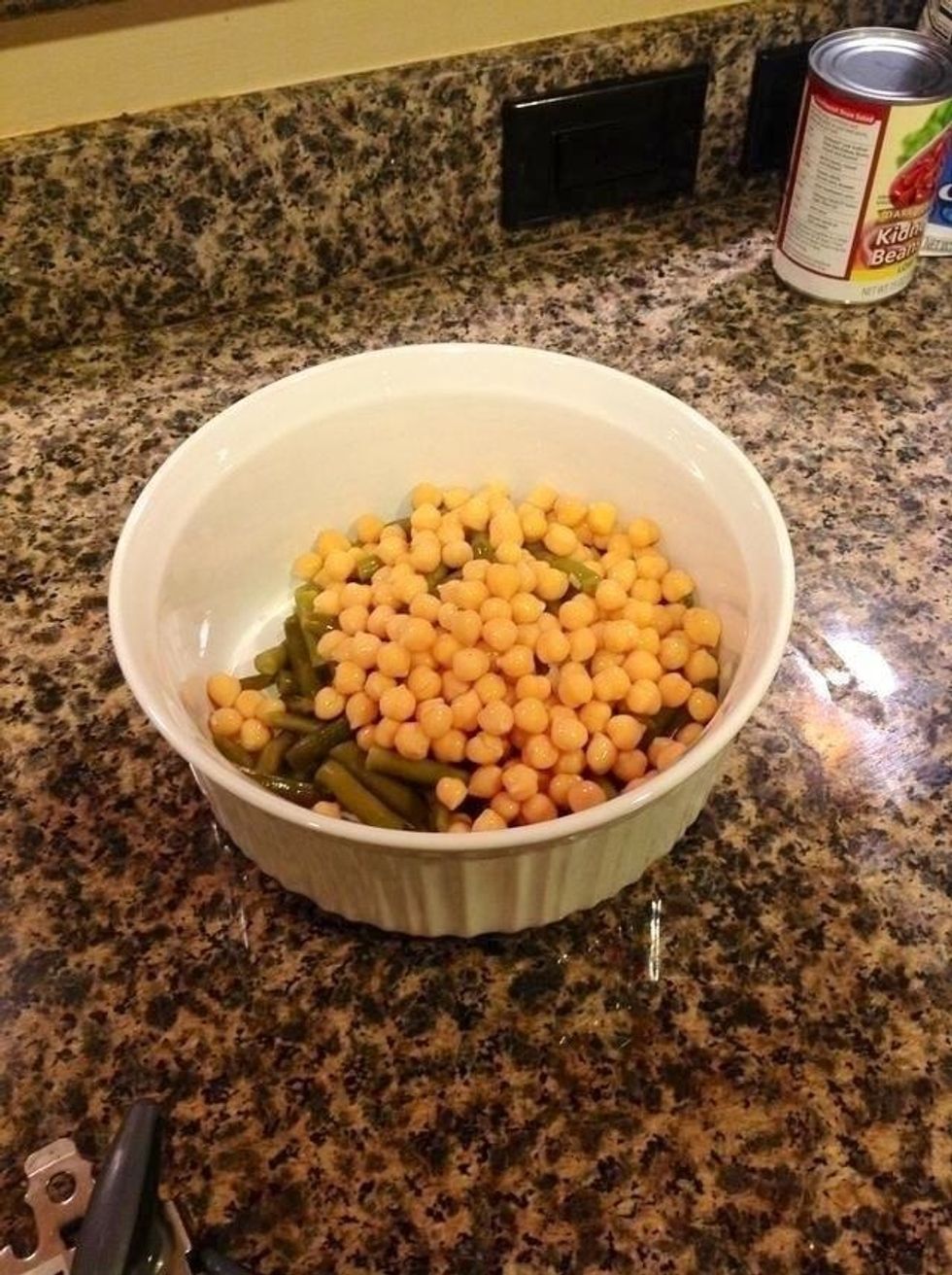 Do the same with the garbanzo beans.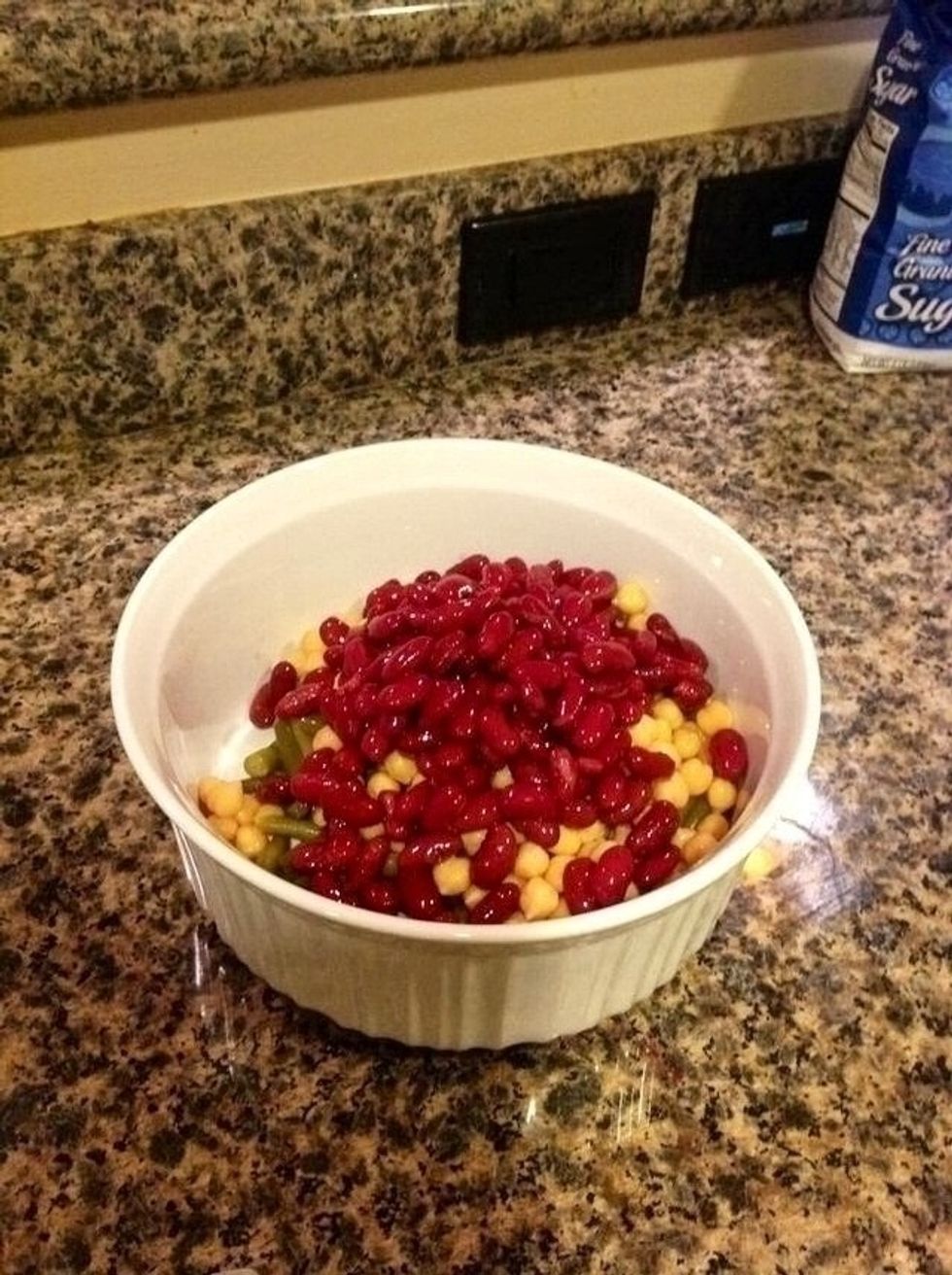 Kidney beans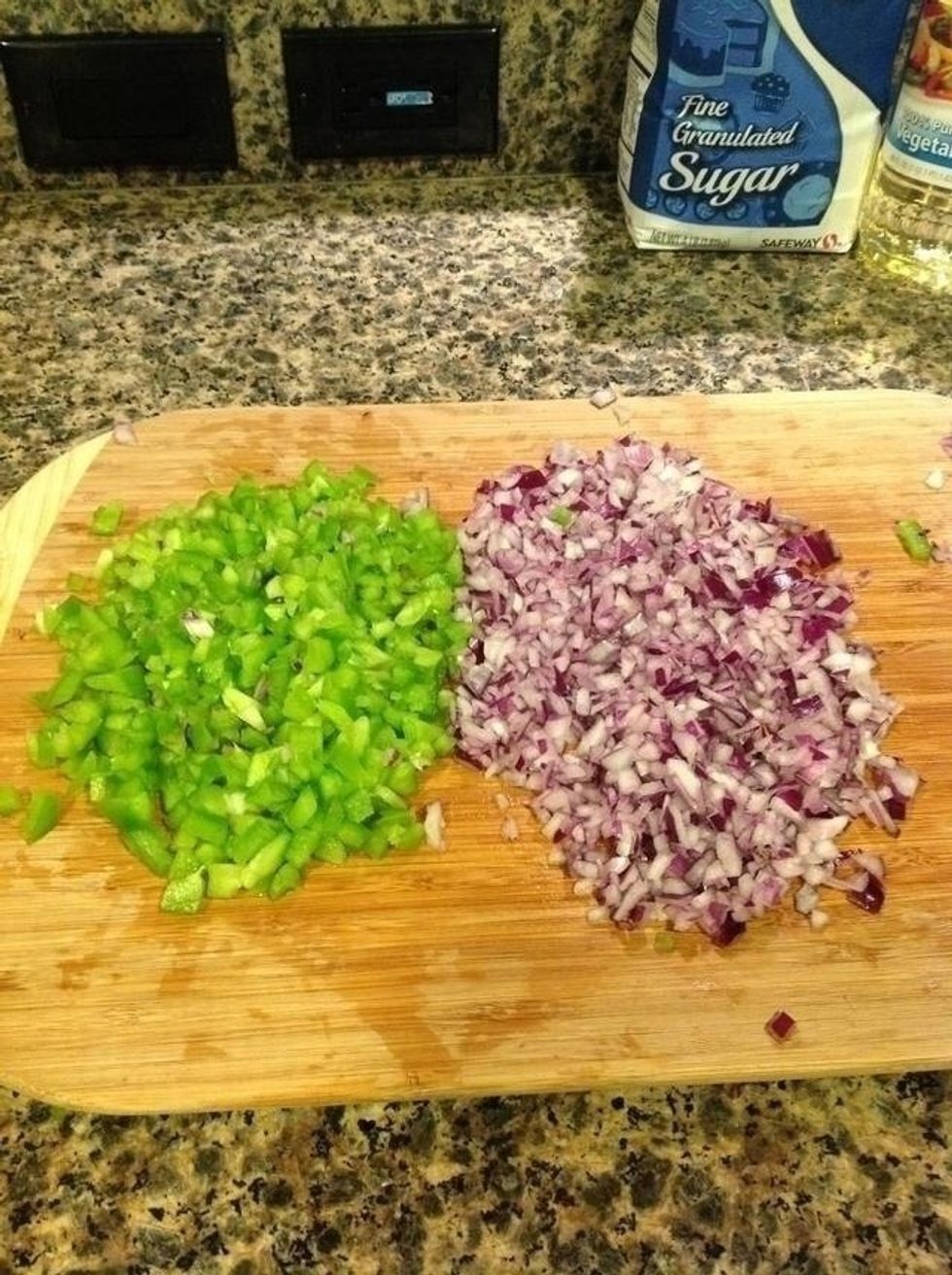 Chop up the your red onion and green pepper. This took me way longer than it should have. Hopefully your knife skills are better.
Toss the green pepper and onion in the bowl.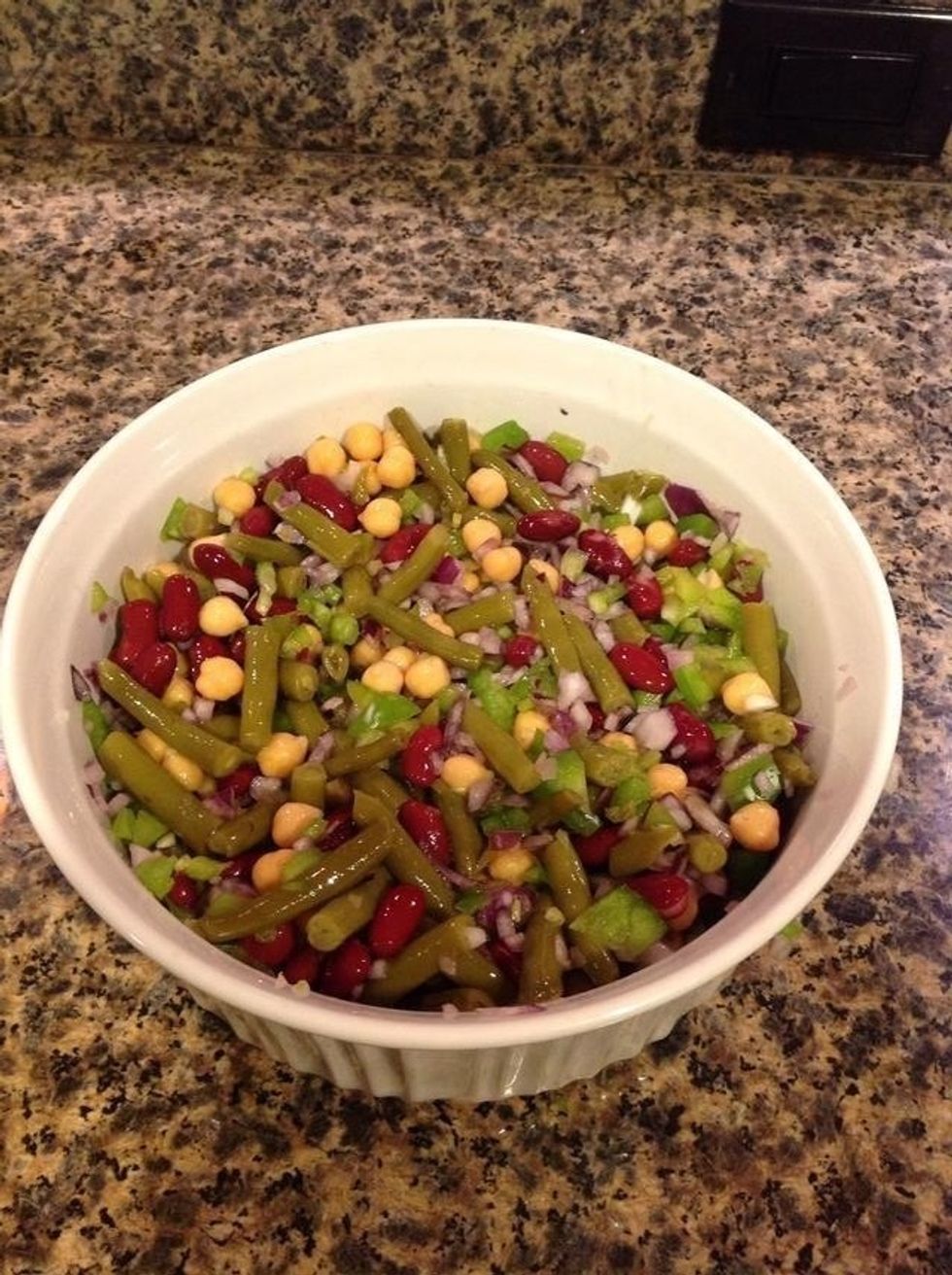 Mix it up.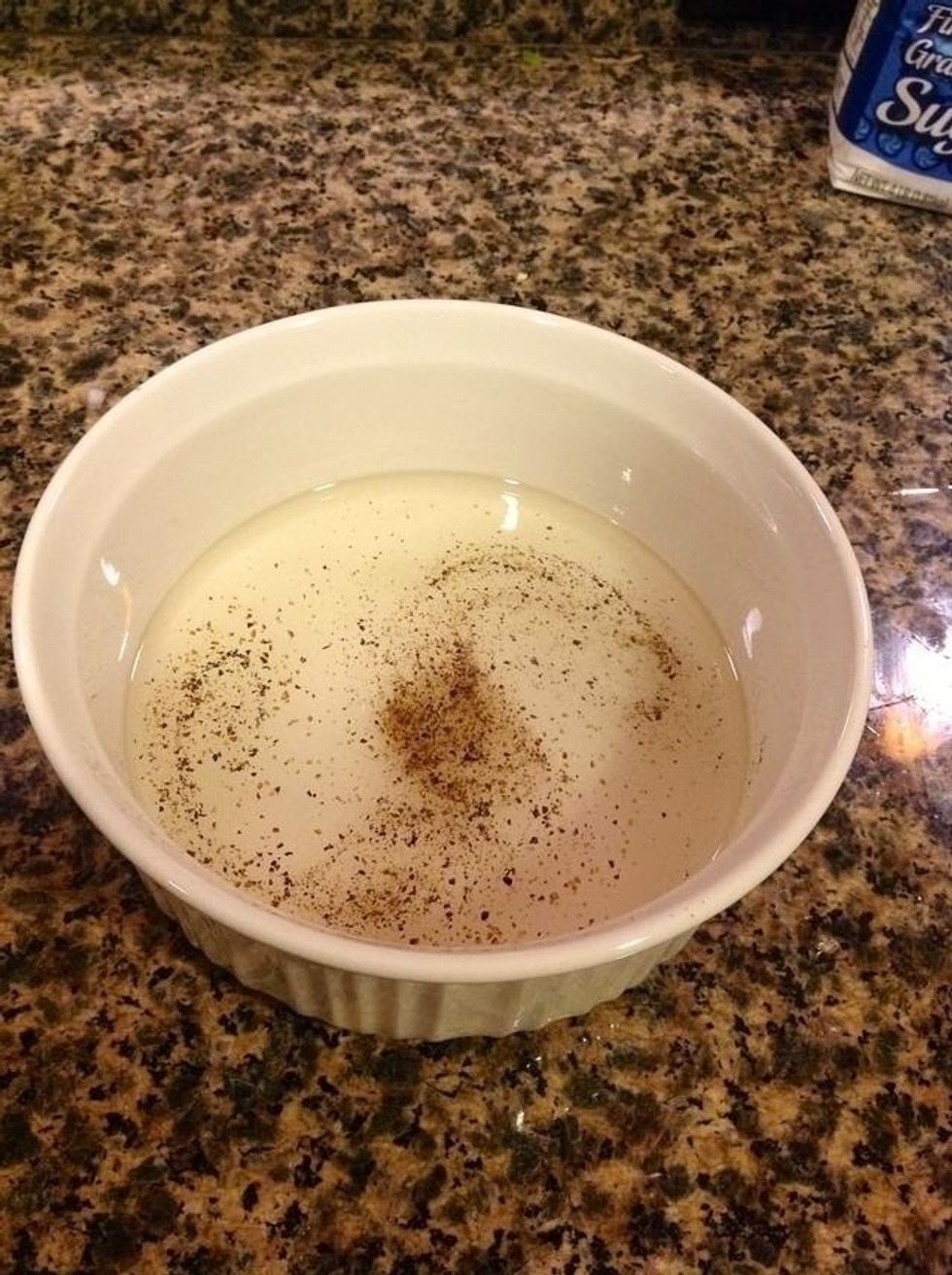 In another bowl combine the sugar, vinegar, vegetable oil, salt, and black pepper.
Wisk it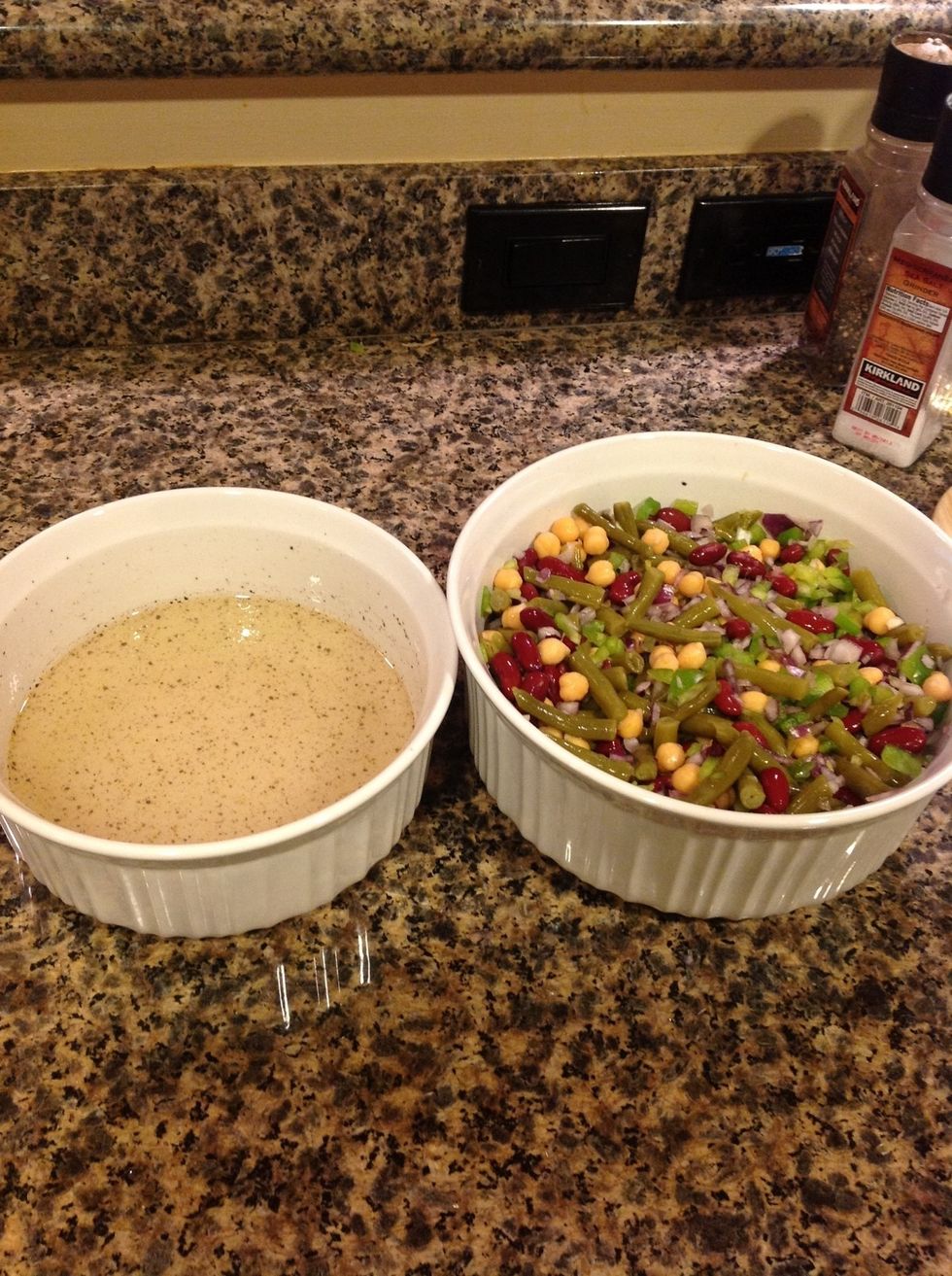 Pour half of the marinade over the bean salad.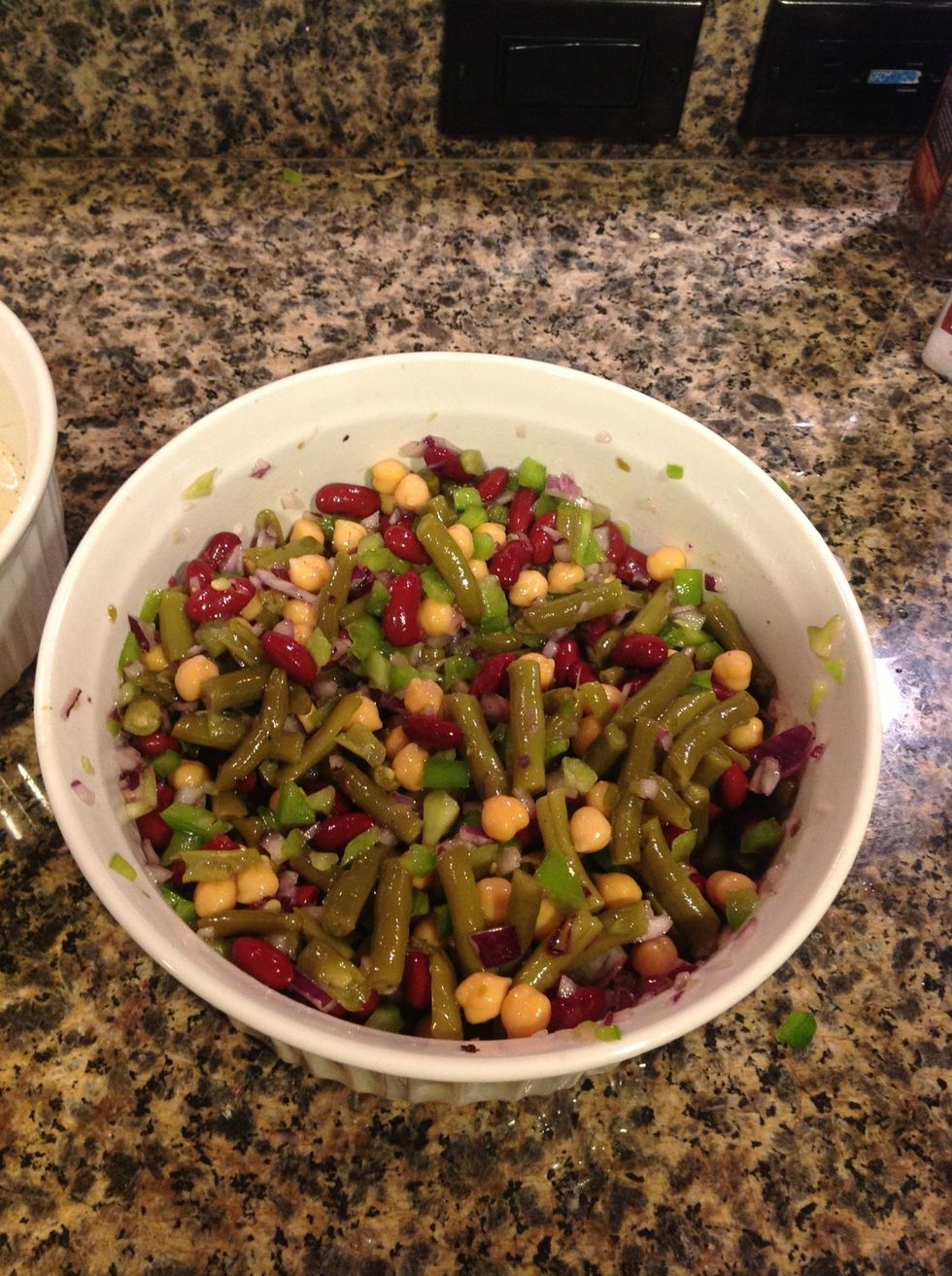 Mix it up again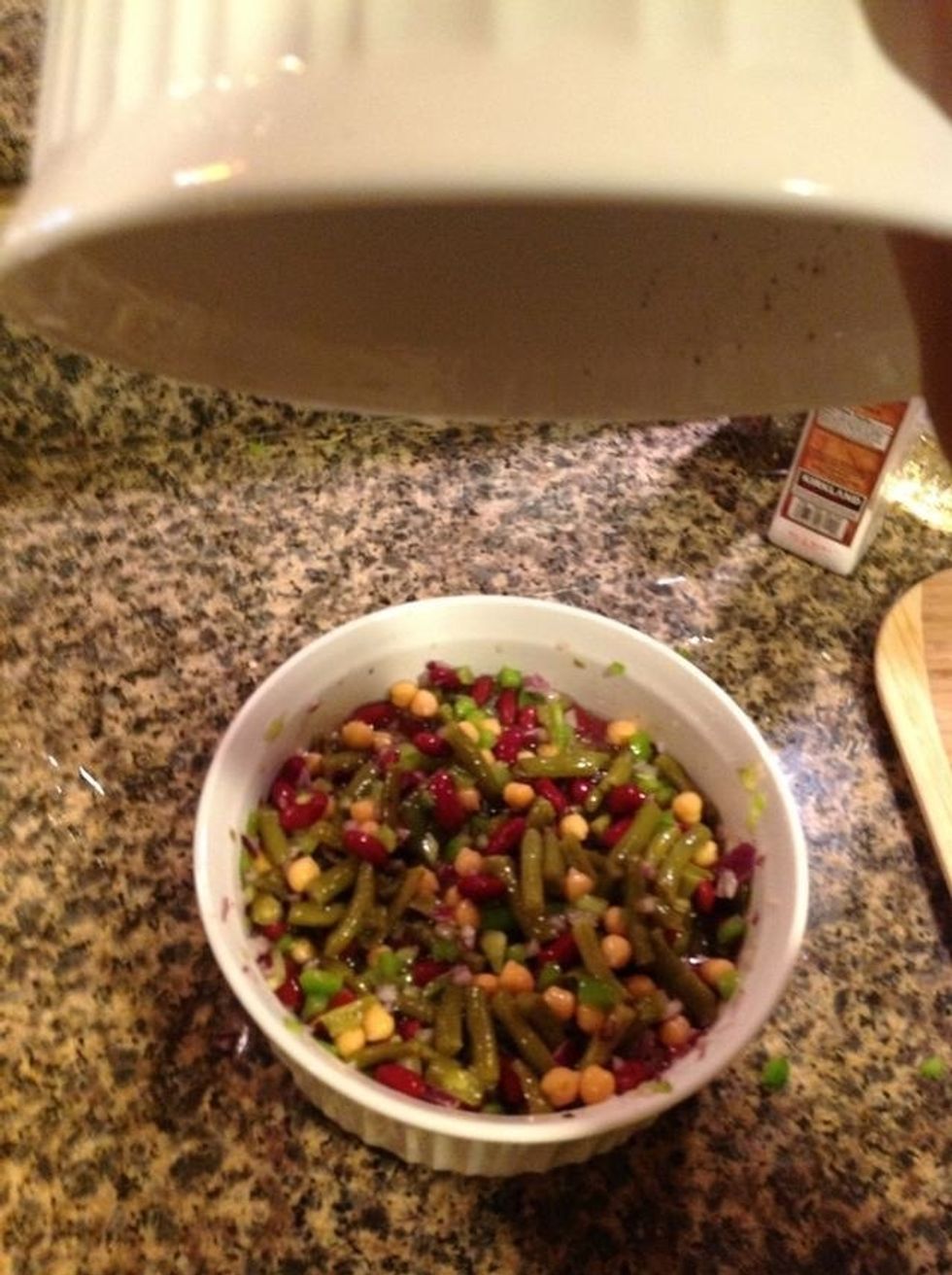 Pour the rest of the marinade.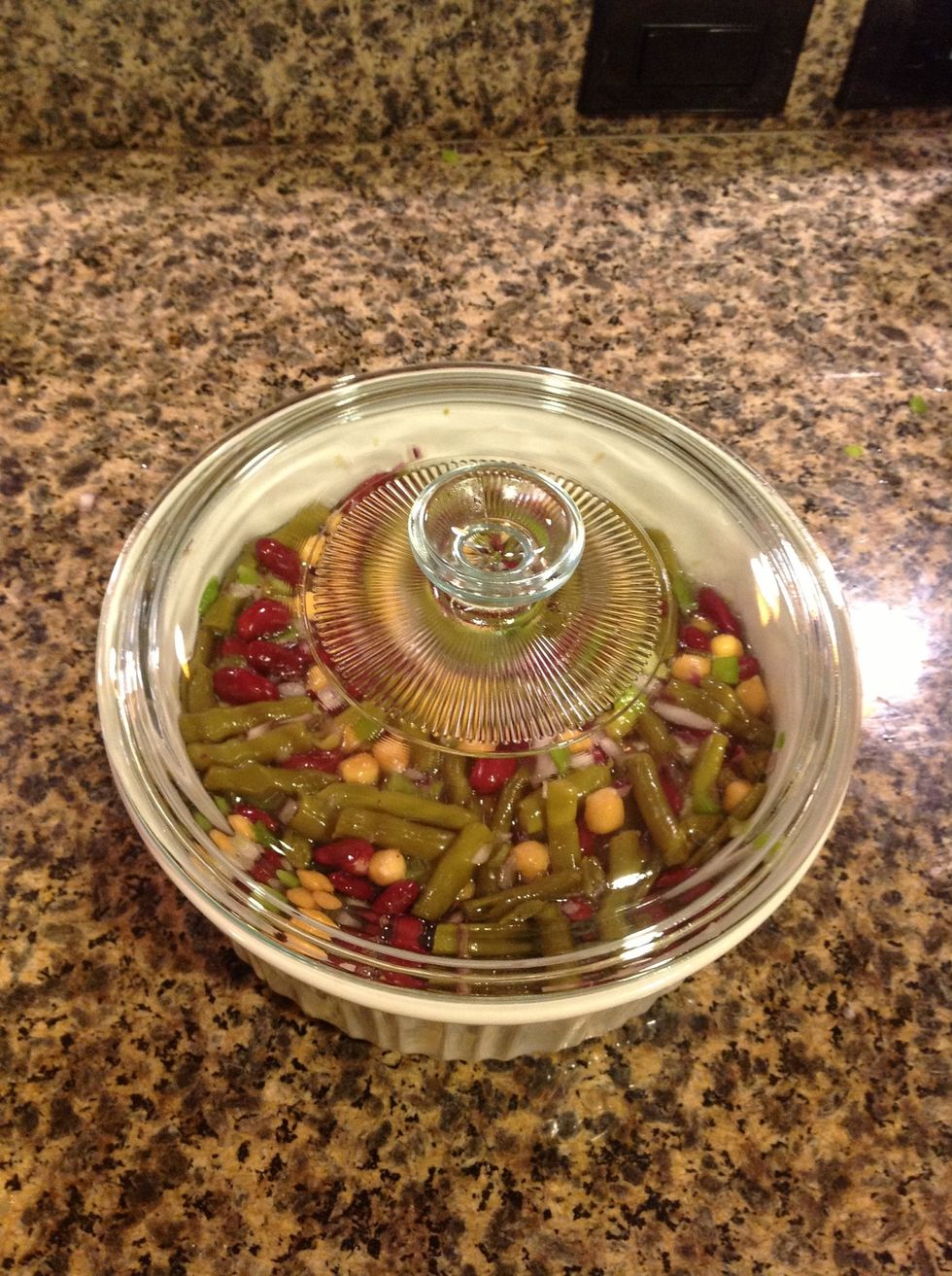 Cover the bowl and place it in the fridge.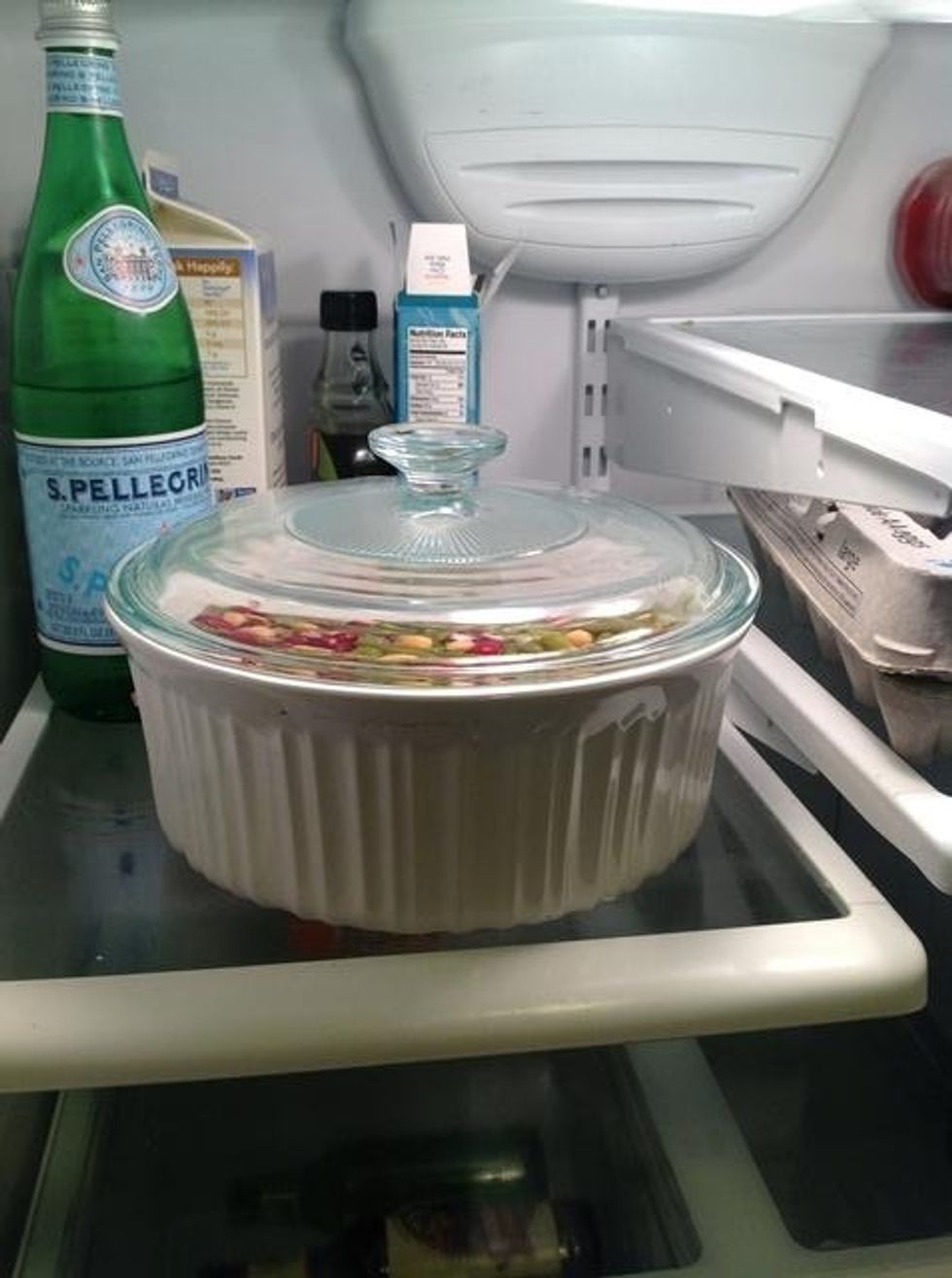 You should let it cool for at least 2 hours before you take it out.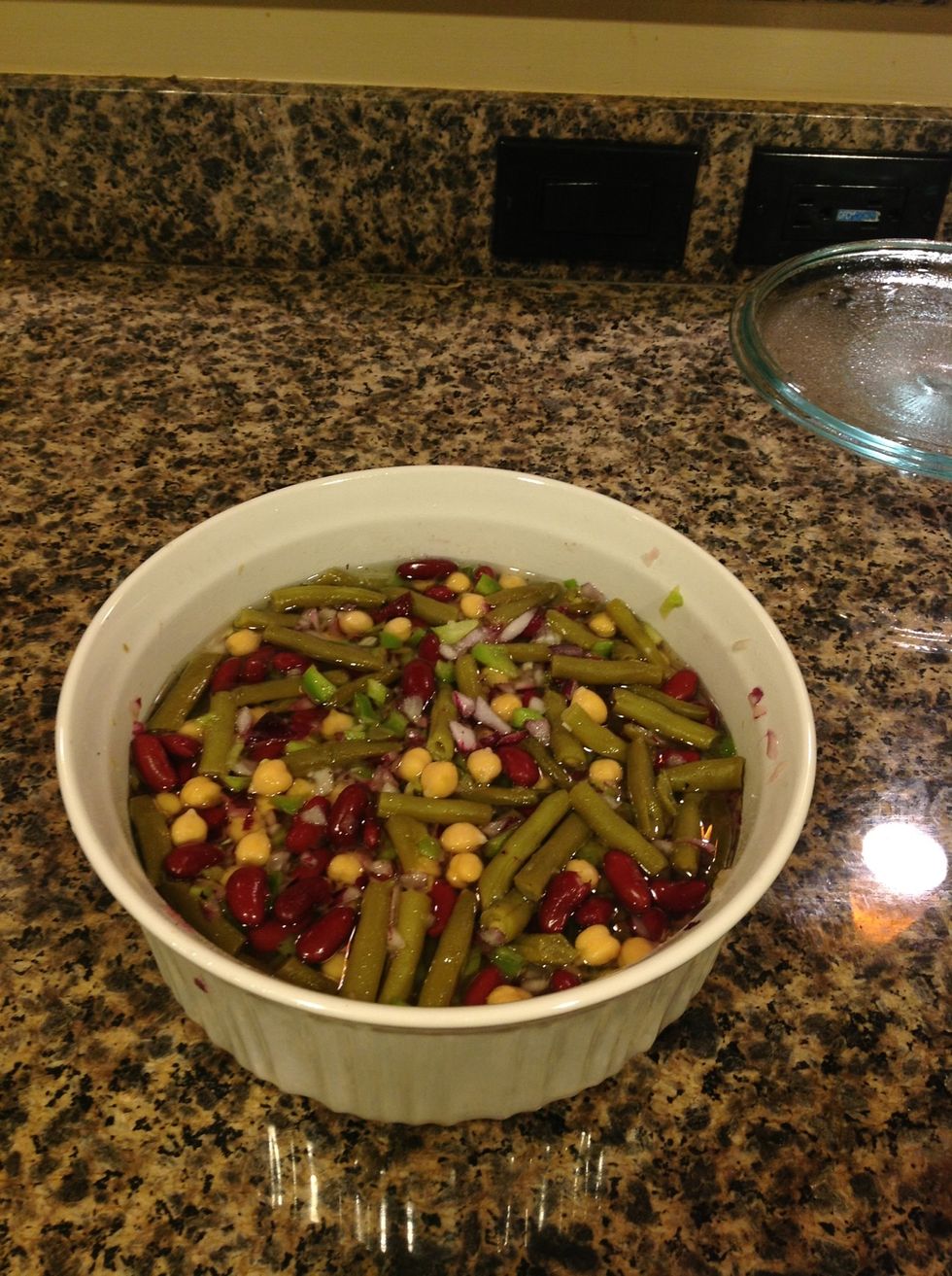 Once you take it out of the fridge you're going to have to drain out about 3/4 of the liquid.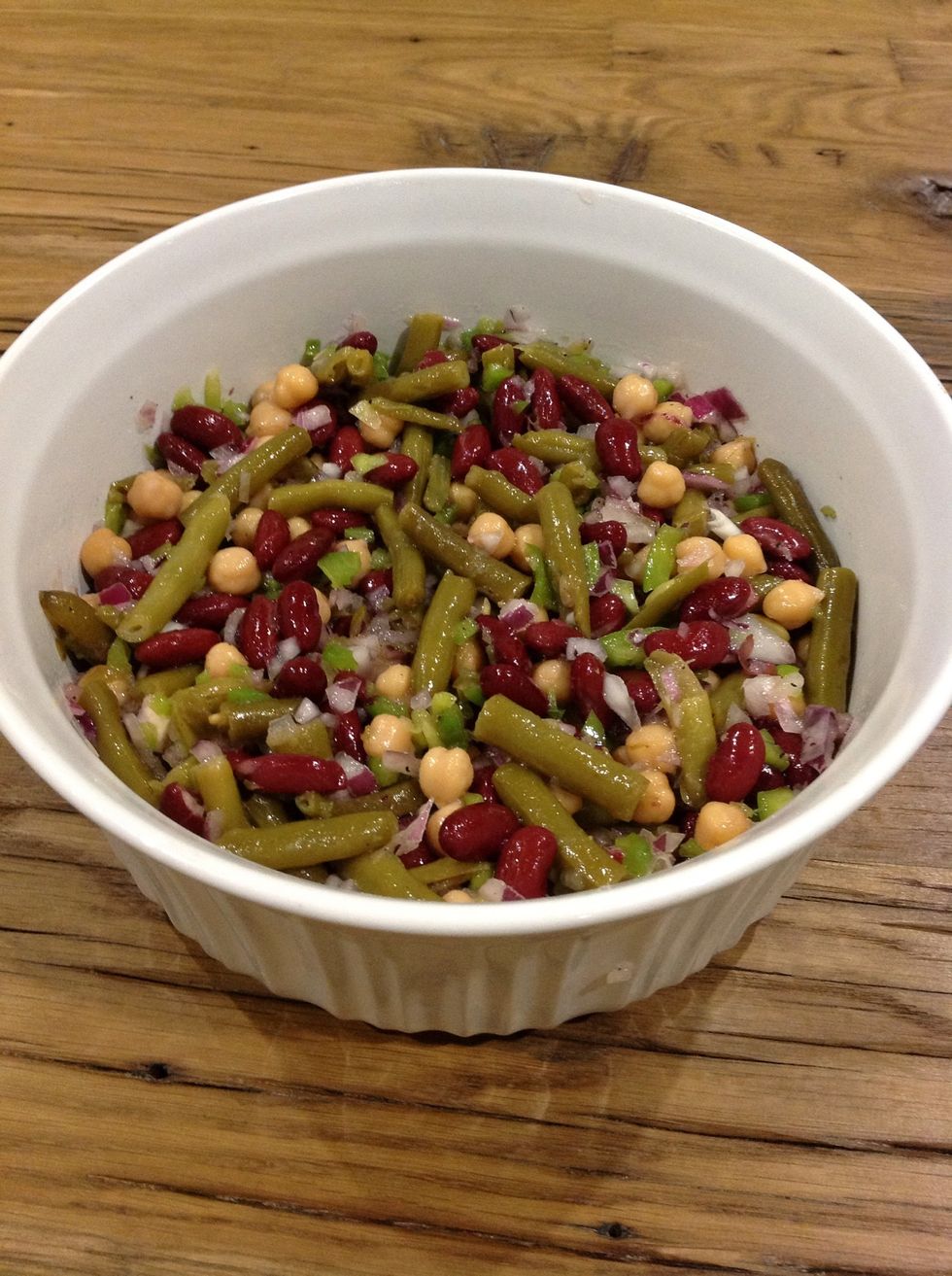 Give it one last mix and then it's ready to serve 😋
14.0oz Green beans
14.0oz Kidney beans
14.0oz Garbanzo beans
1.0 Medium onion
1.0 Green pepper
1/2c White sugar
2/3c White vinegar
1/2c Vegetable oil
1.0tsp Salt
1/2tsp Black pepper
Telescope