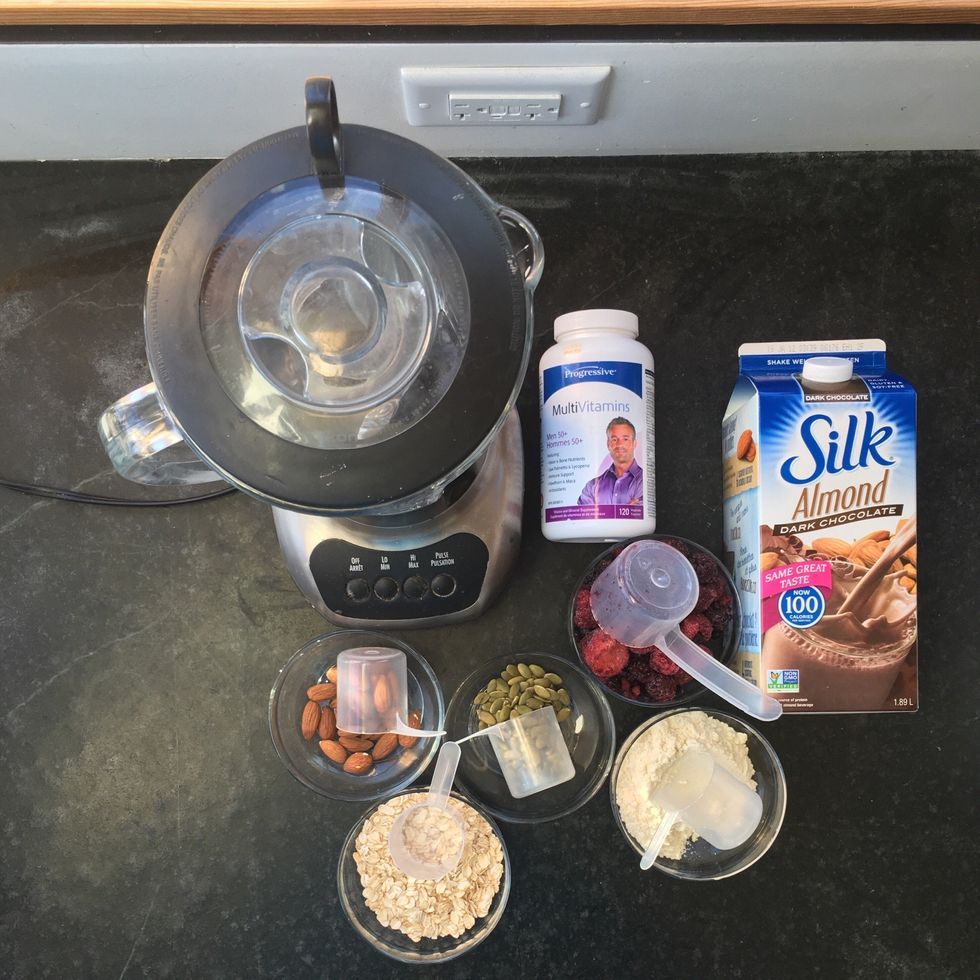 Assemble ingredients.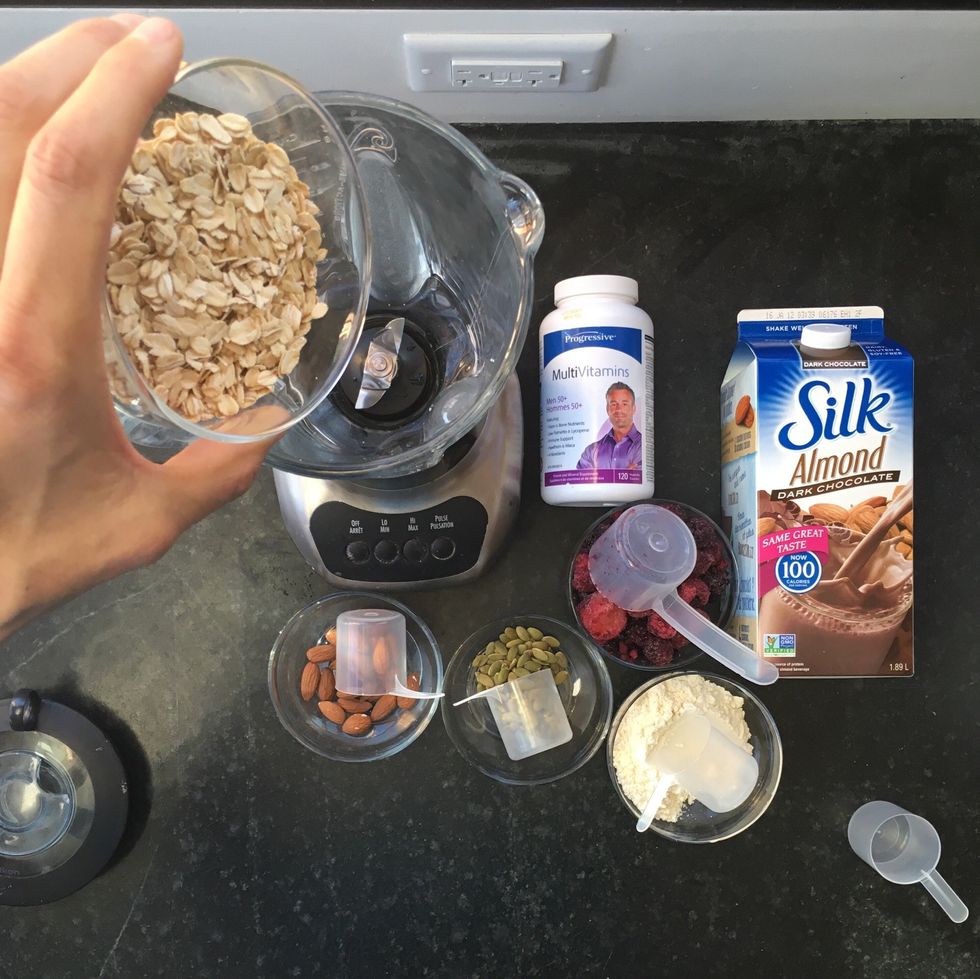 Add scoop of raw rolled oats. Raw rolled oats? Yup. Think muesli.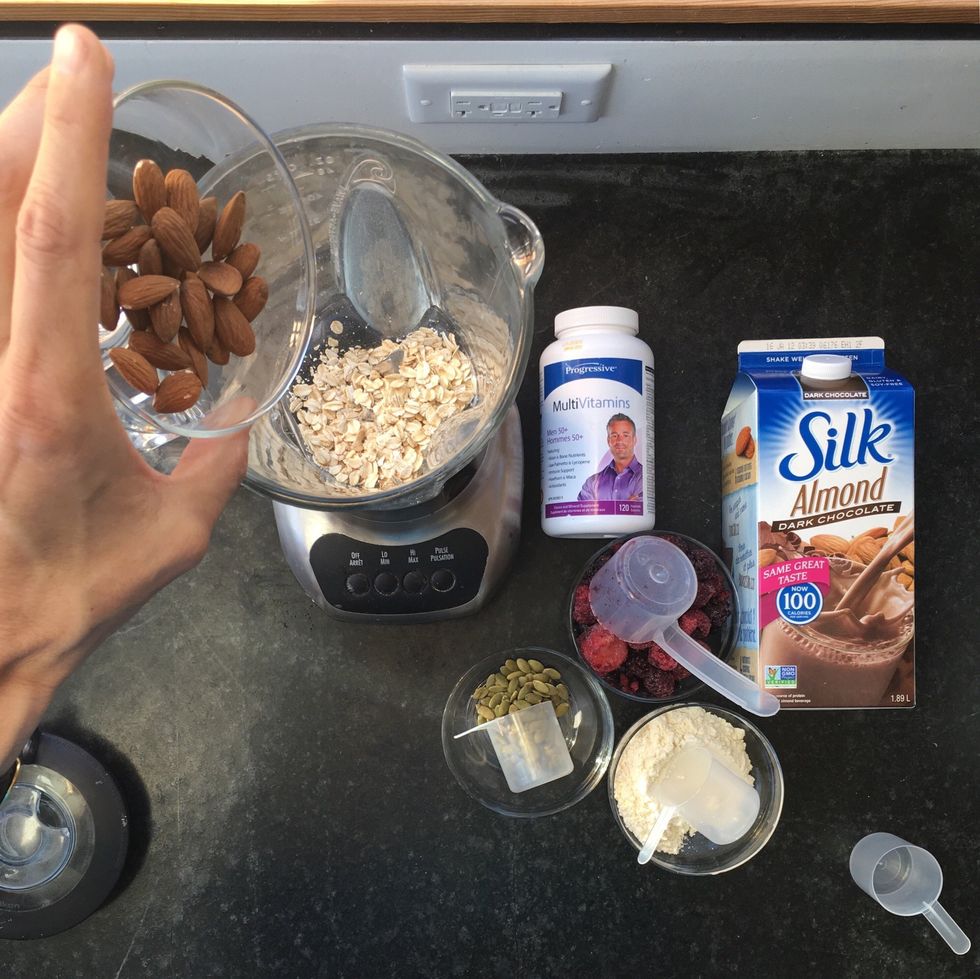 Add scoop of raw almonds.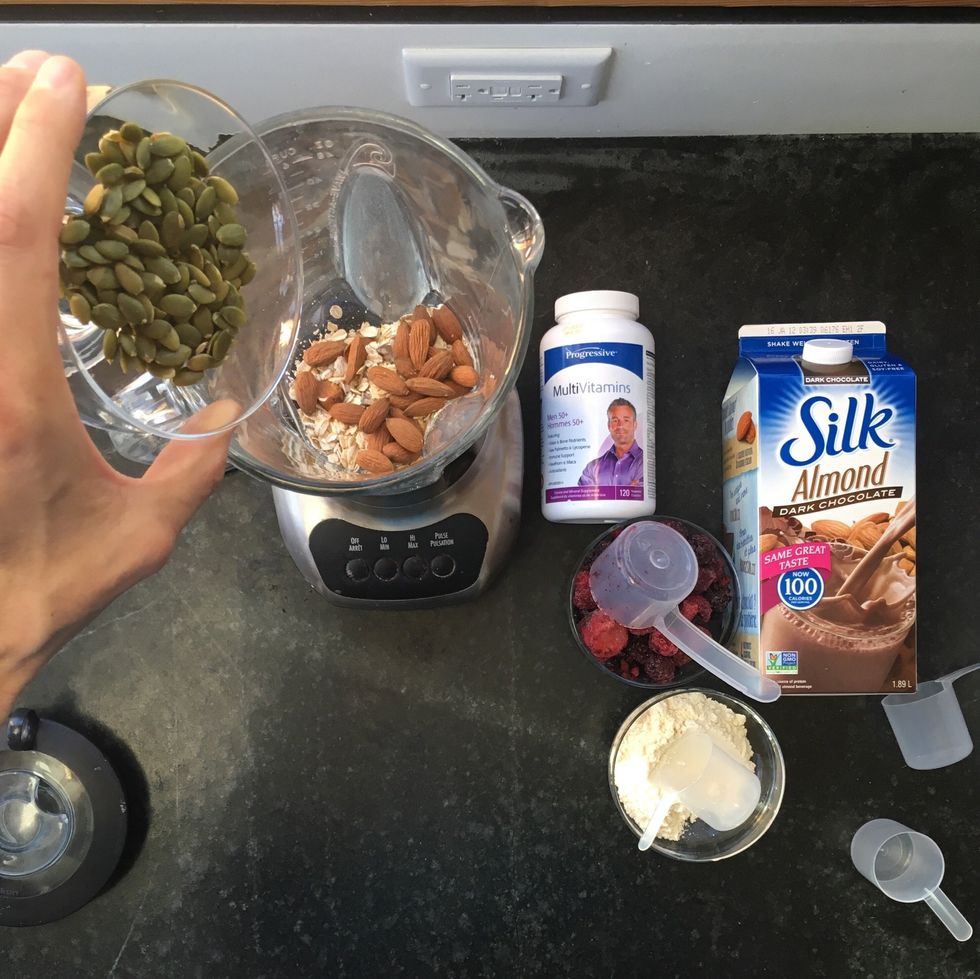 Add a scoop of raw pumpkin seeds.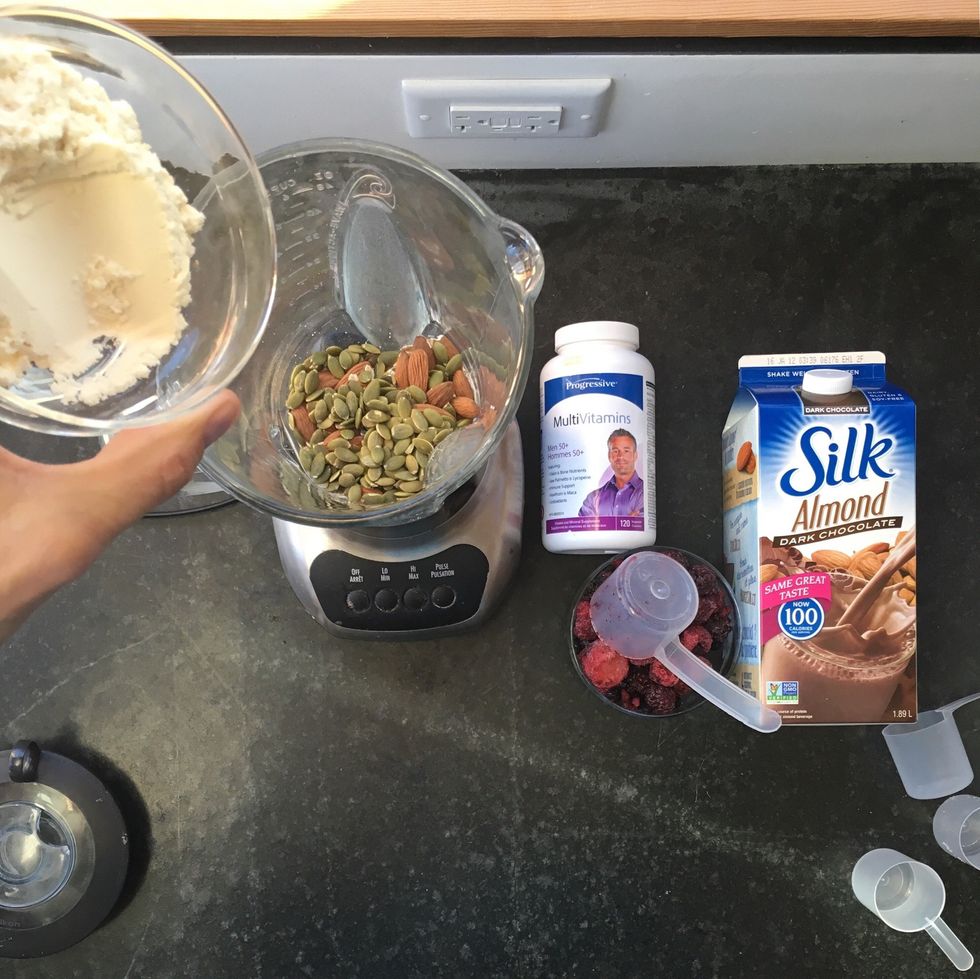 Throw in the protein powder. If you want a vegan option there are all plant based protein powders such as Vega available.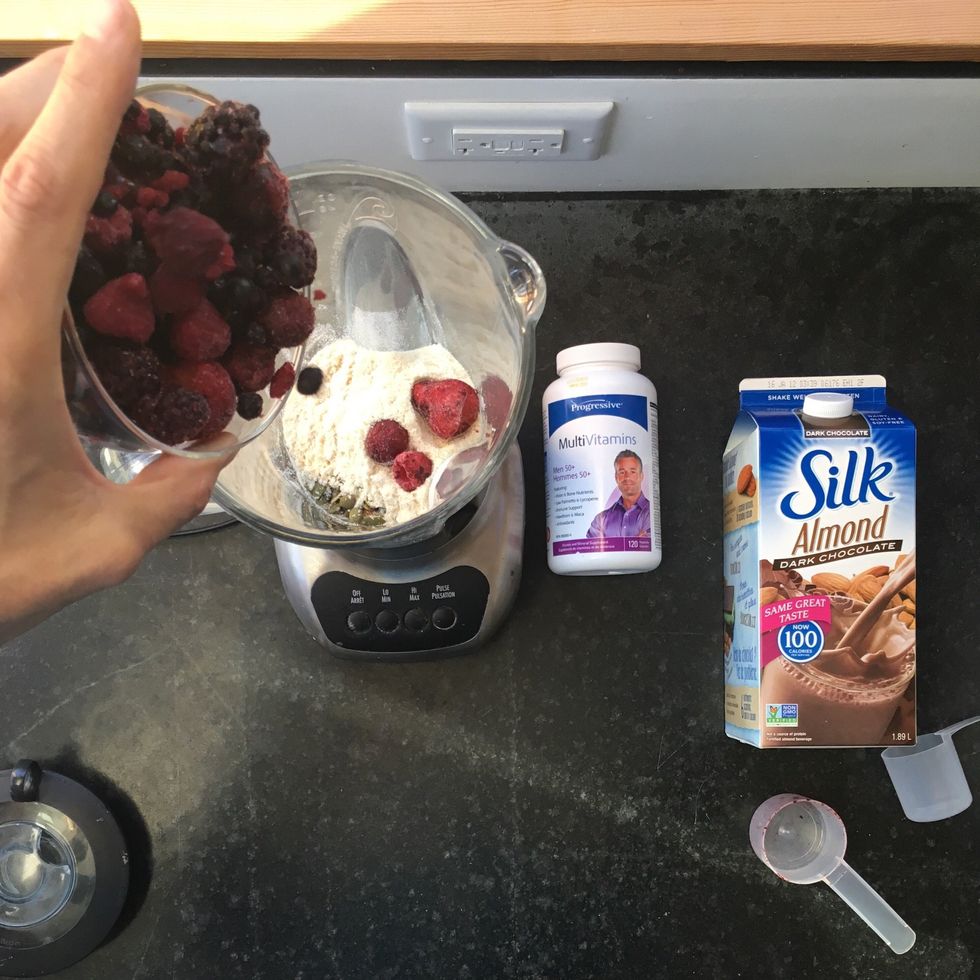 Add 1 to 1 1/2 cups of frozen fruit. If you want to use fresh fruit them leave some room for ice cubes to make the shake thicker and colder.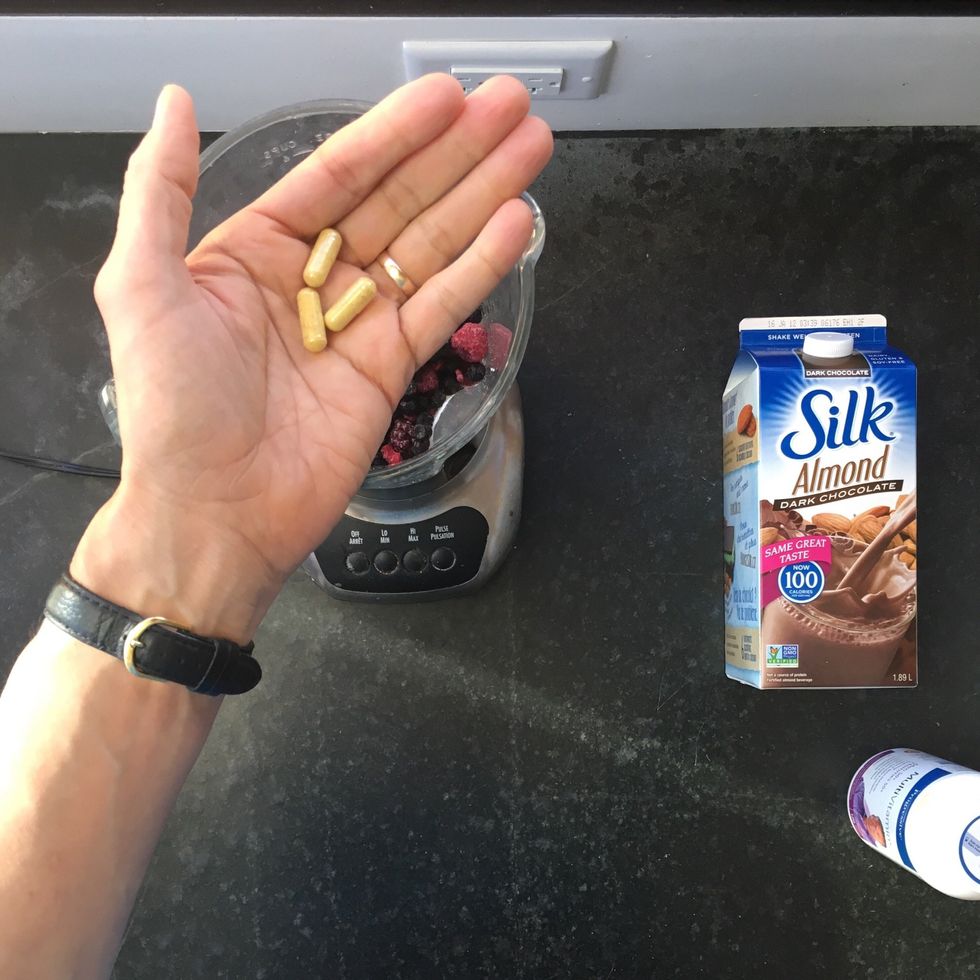 This is my method of remembering to take my vitamins.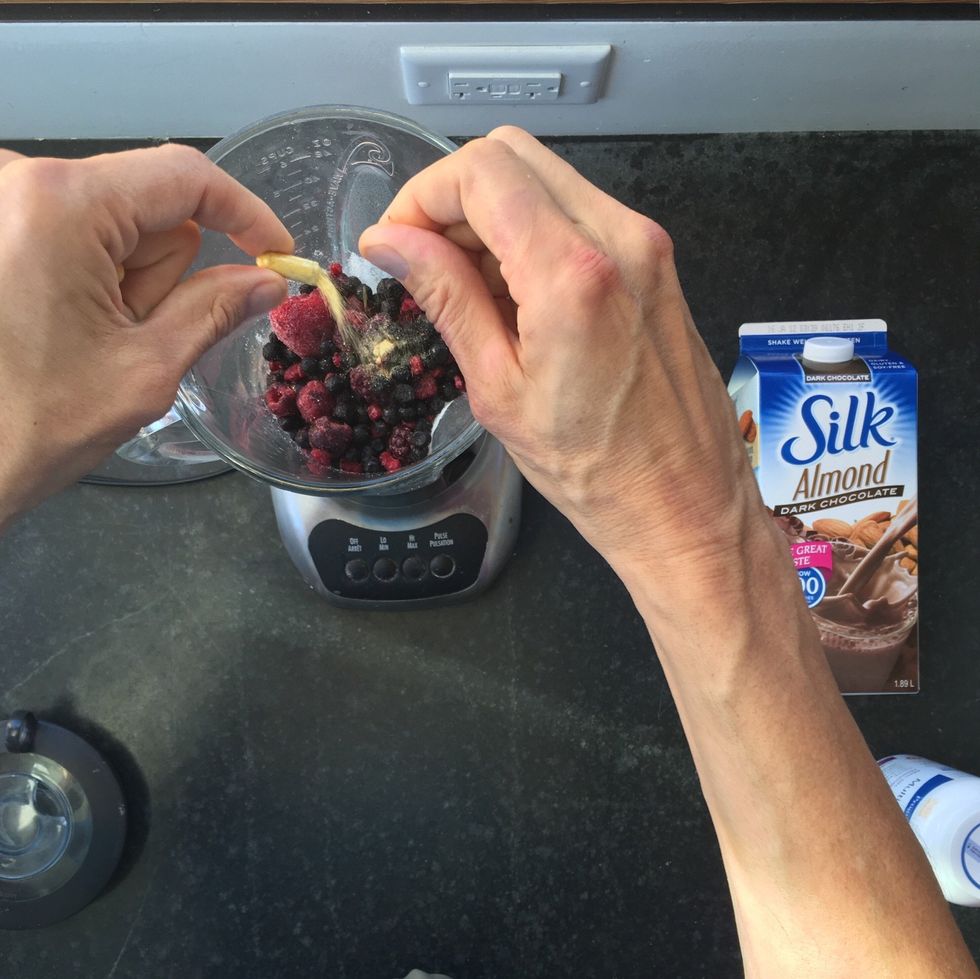 I pull the pills apart and pour the powder into the shake.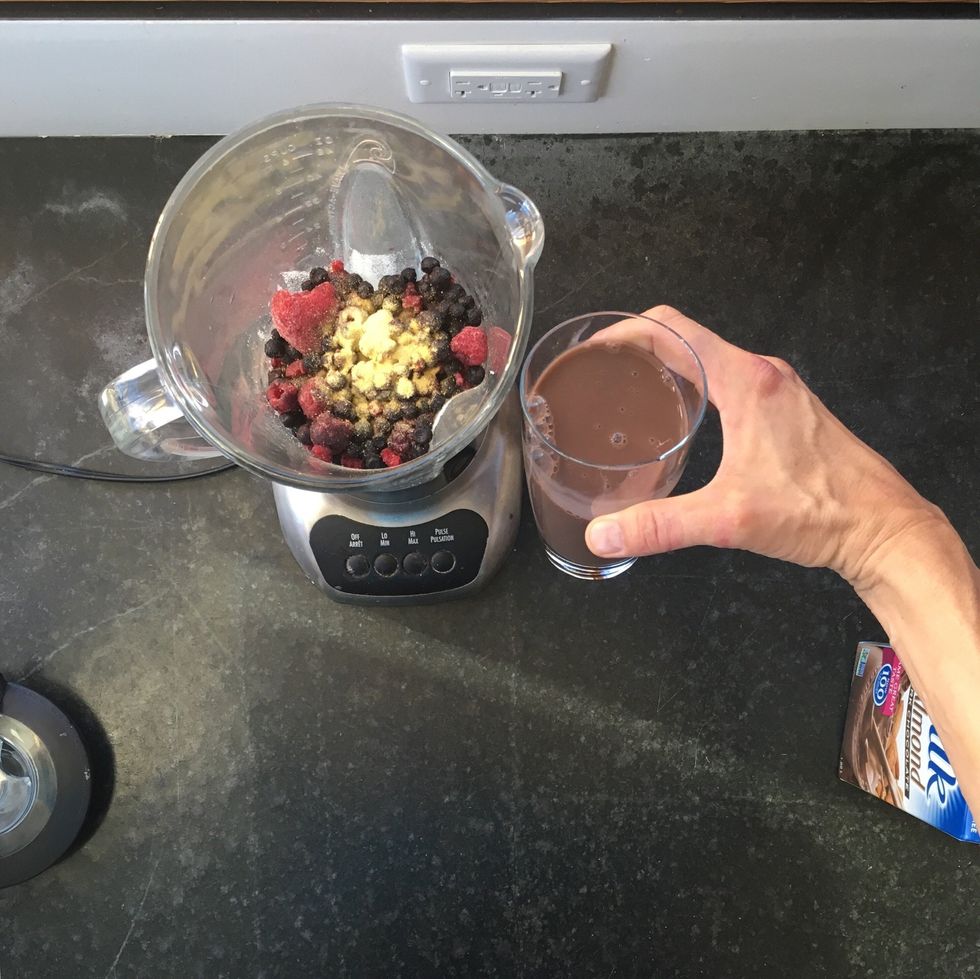 Add about 12 ounces of almond milk.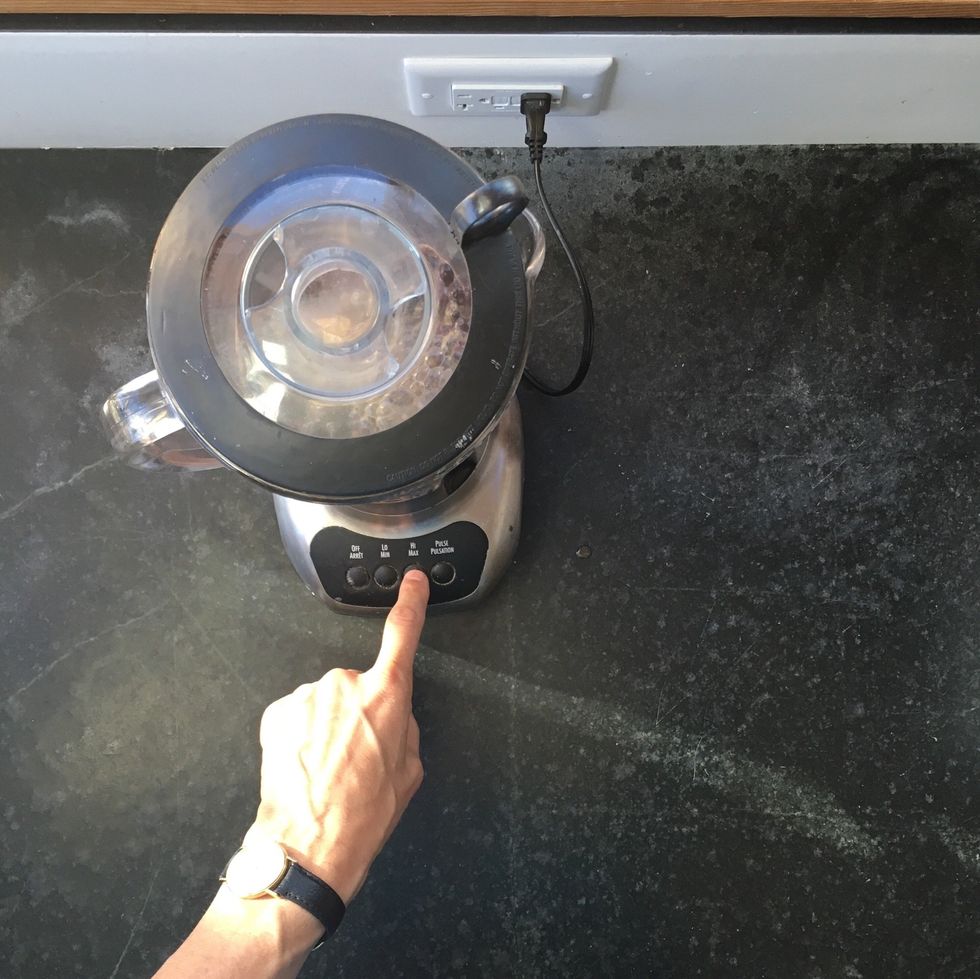 Blend.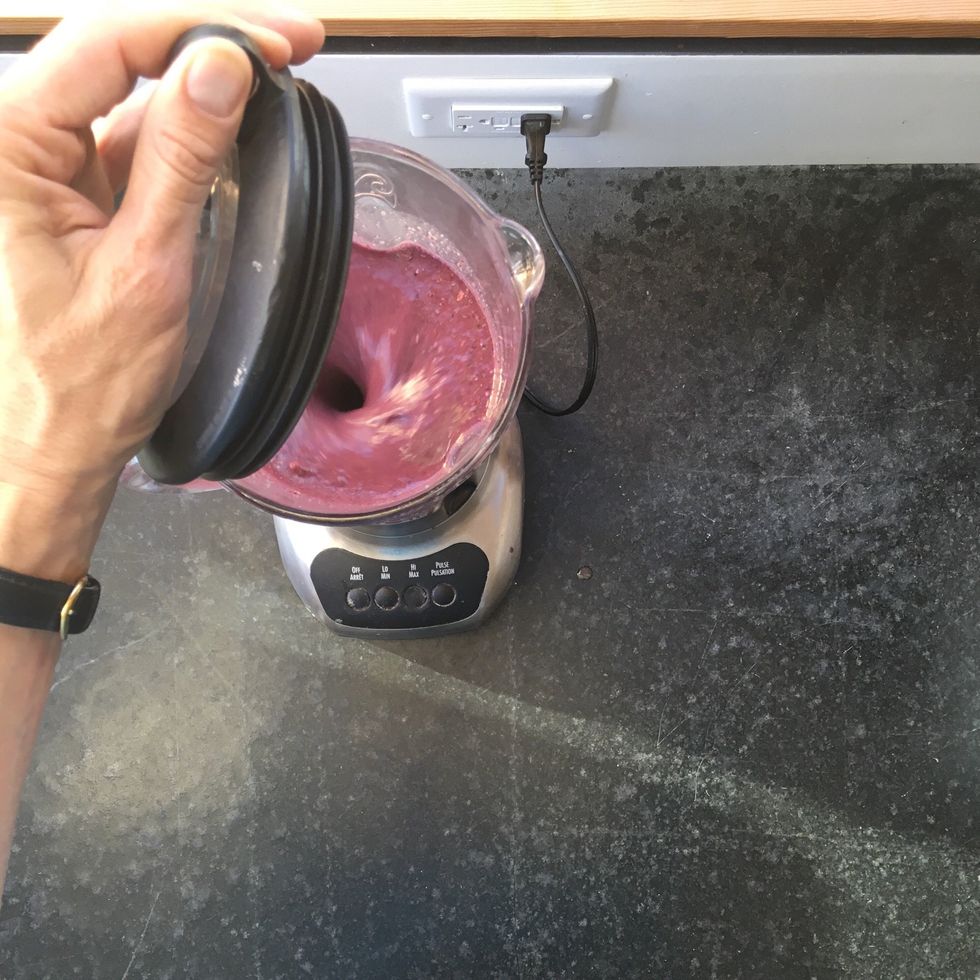 Peak to check on the consistency. I like my shakes a little chewy, but if want it really smooth then leave the blender running for a while.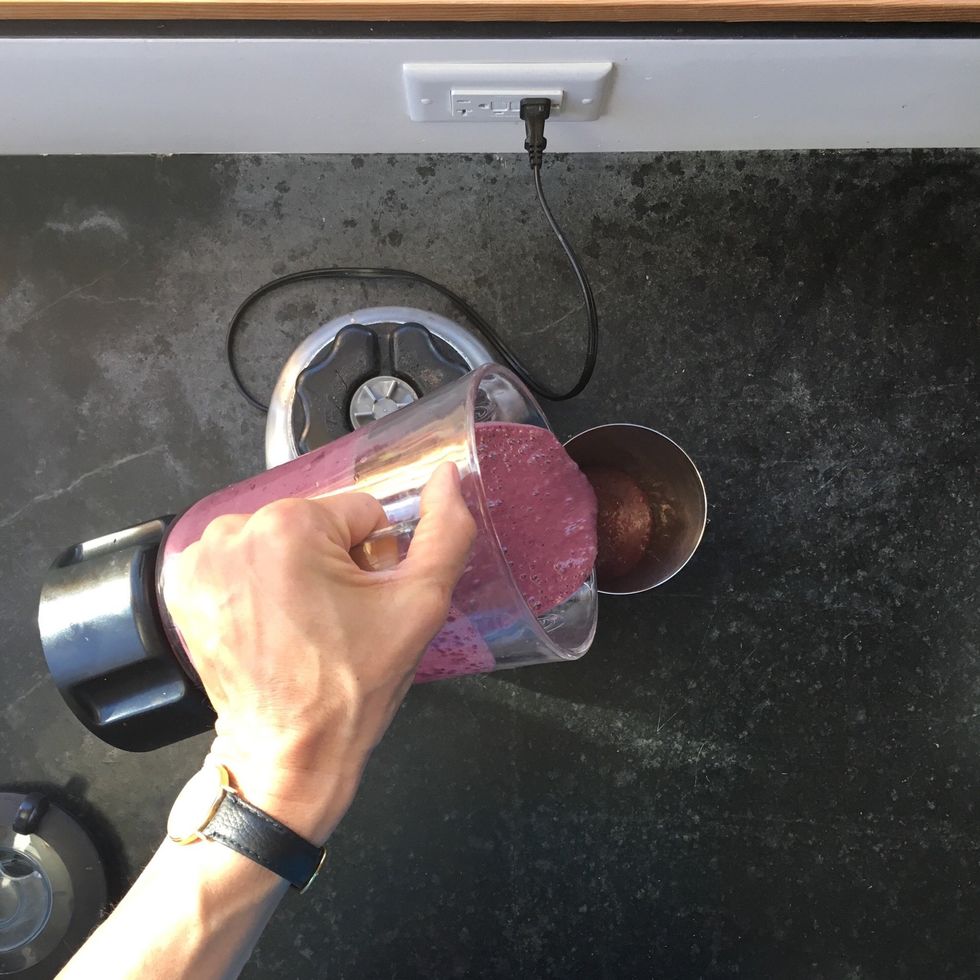 Pour. This is about when my mouth starts watering.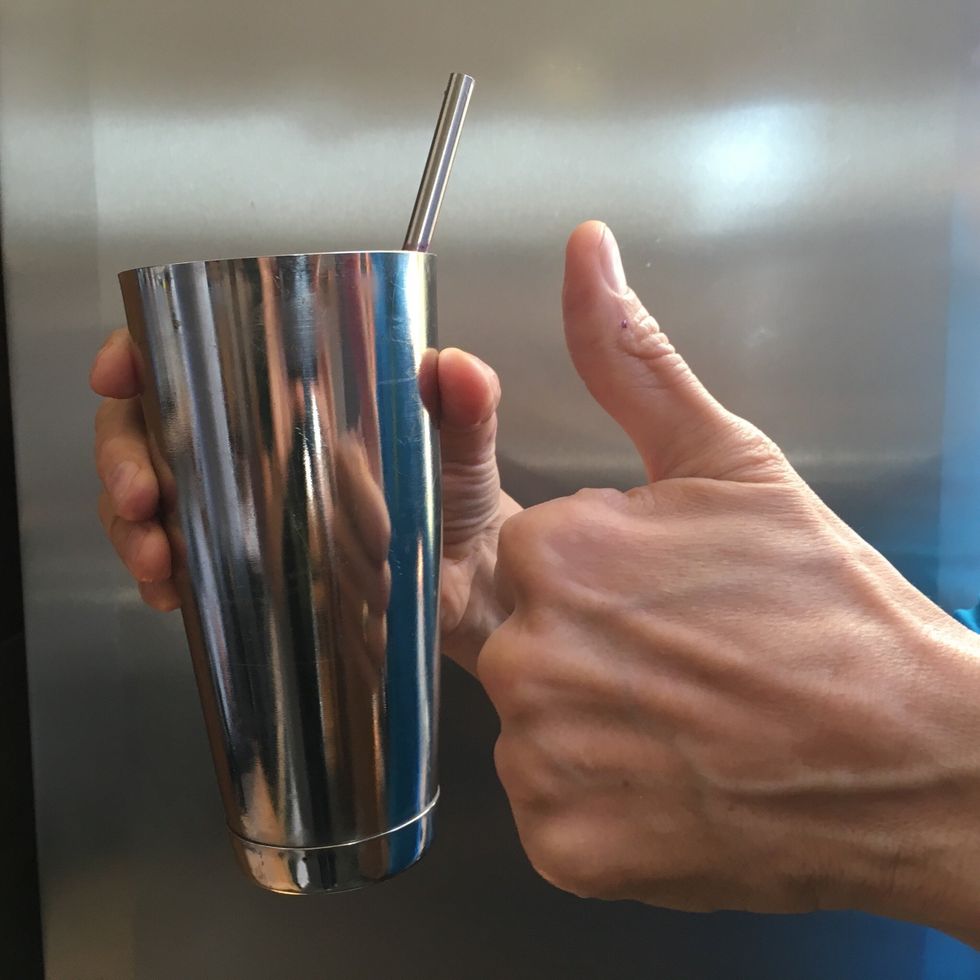 Enjoy!
70.0 cc's of Protein Powder
70.0 cc's of Rolled Oats
50.0 cc's of Almonds
50.0 cc's of Pumpkin Seeds
Multi-Vitamins
1.0c Frozen Fruit
12.0oz Almond Milk (chocolate)
Blender