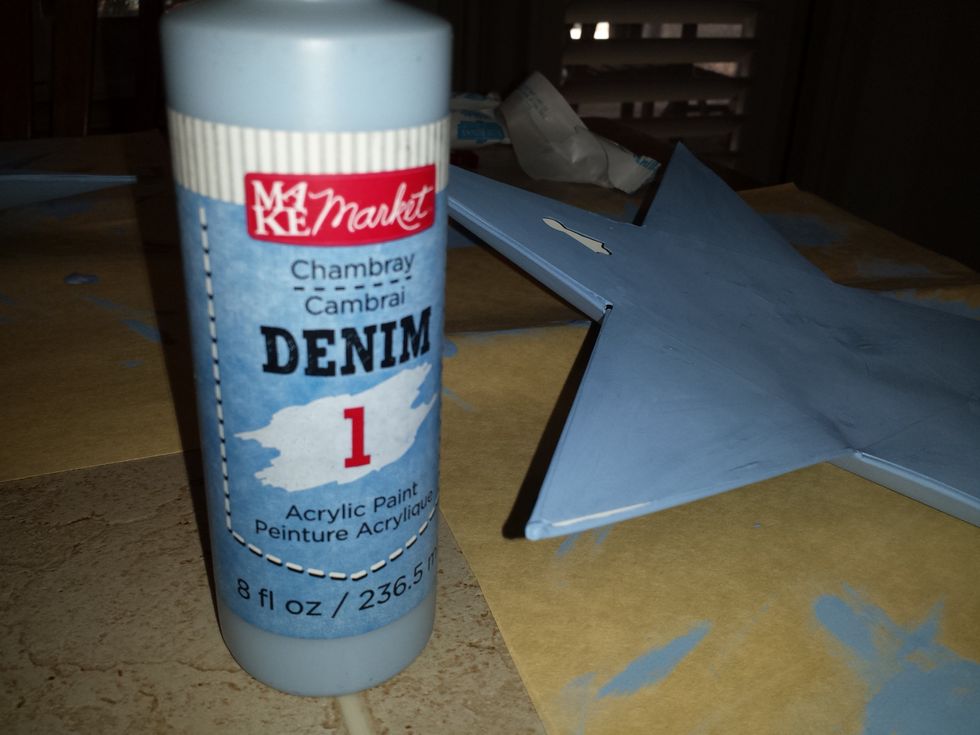 I bought some Denim acrylic paint (Market, Michaels) and covered both sides of the star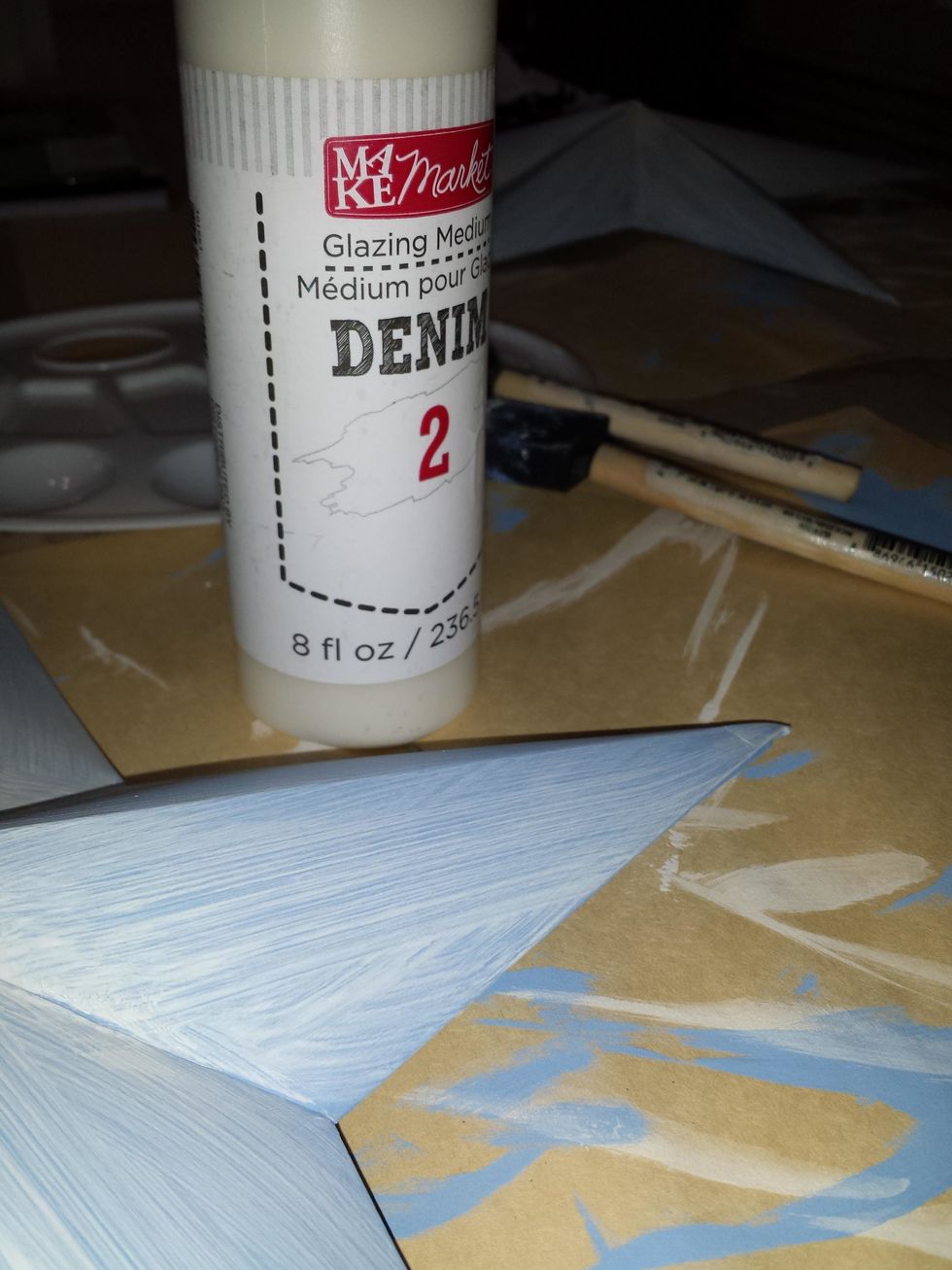 I covered with the second glazing layer to give the star some texture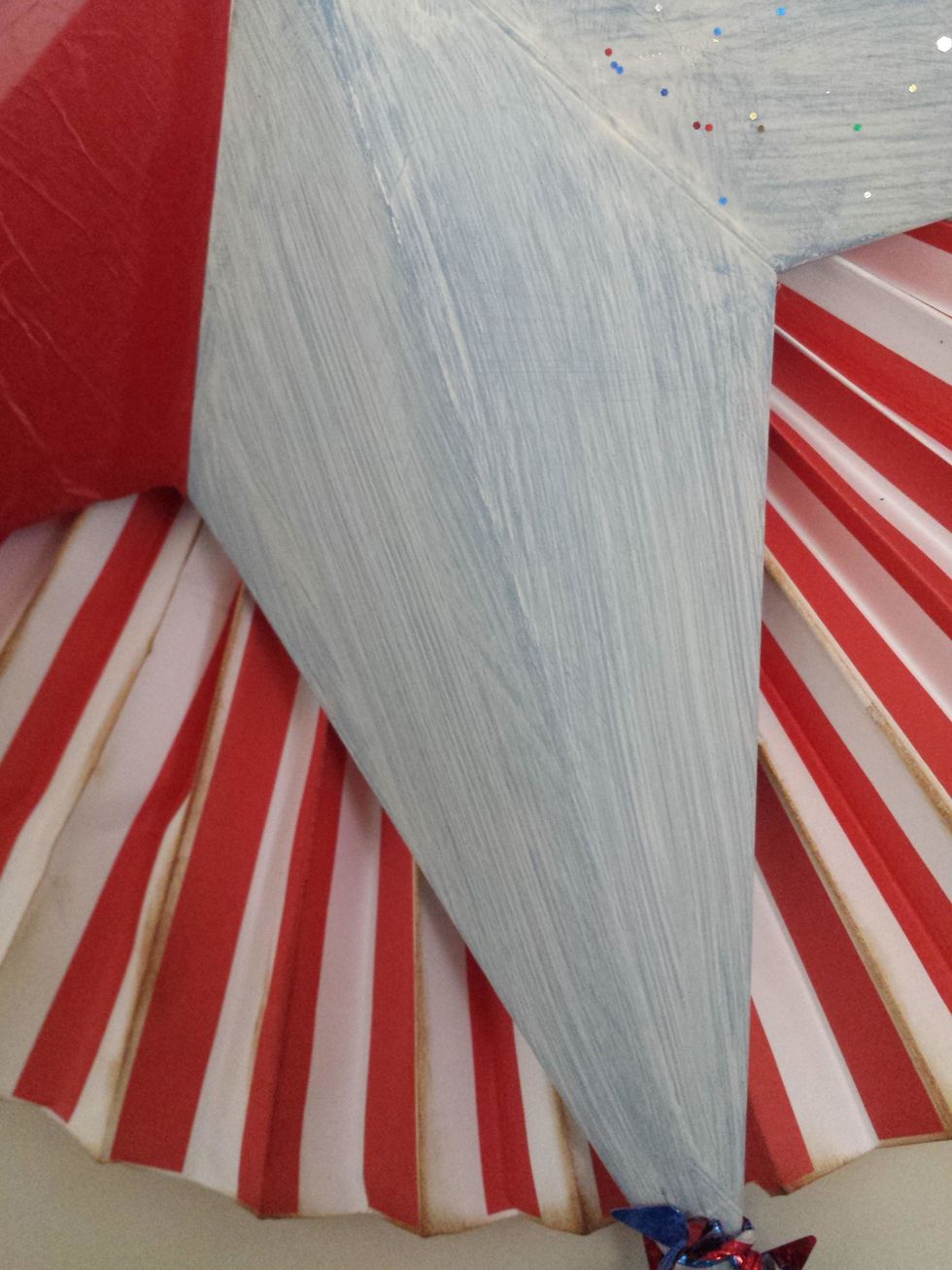 A closeup of the finished "denim technique"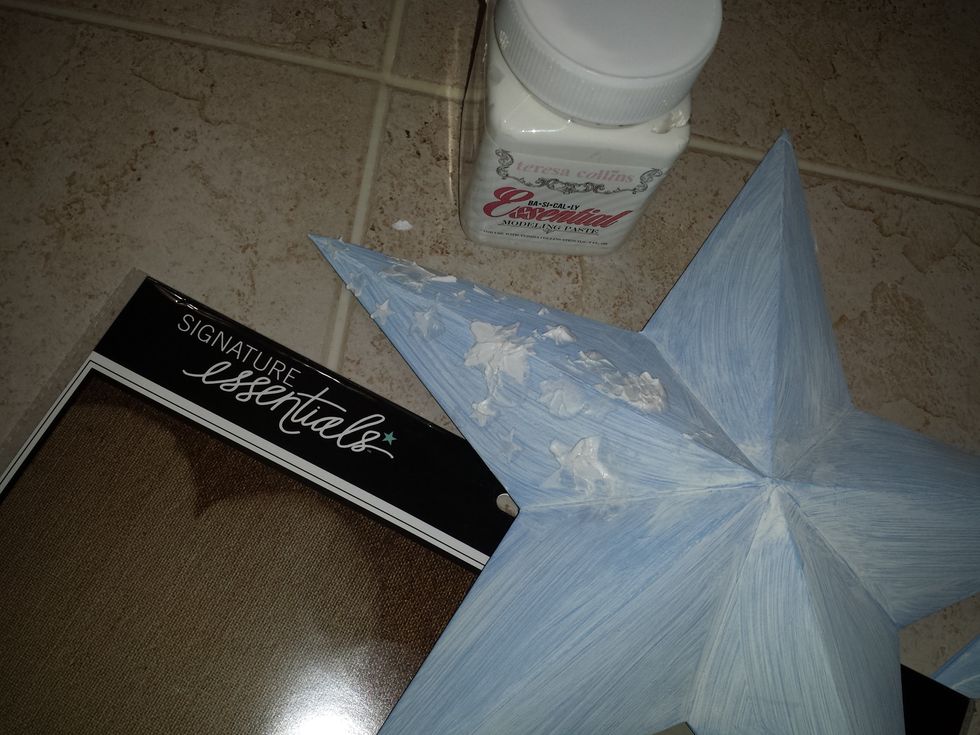 I added some modeling paste using the Teresa Collins "stencil" featuring stars for more texture.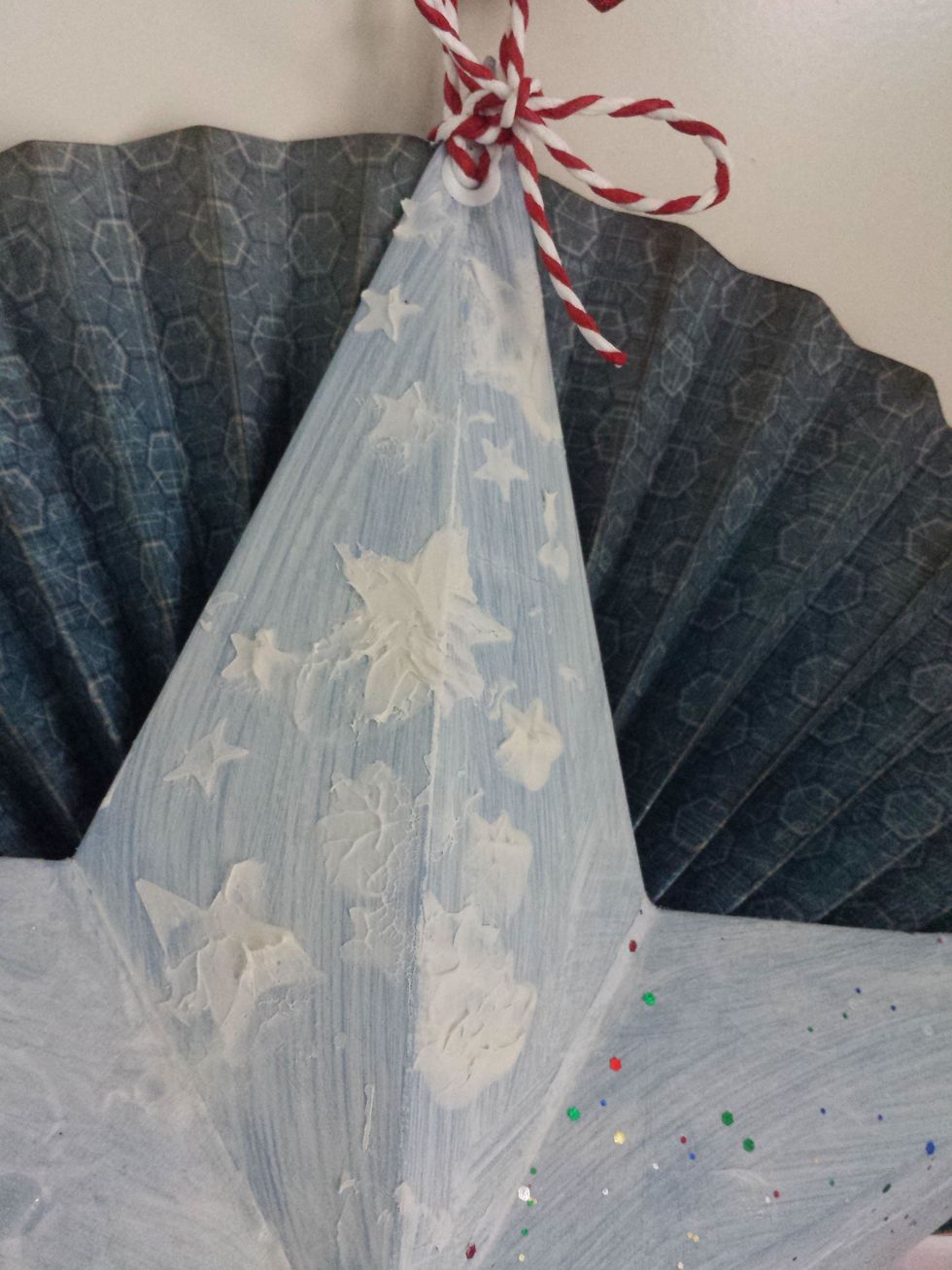 The final look of the texturized stars. I left them without any distressing for get them to look more white. I made the big rosette out of 2 12"x12" papers following Michaels techniques.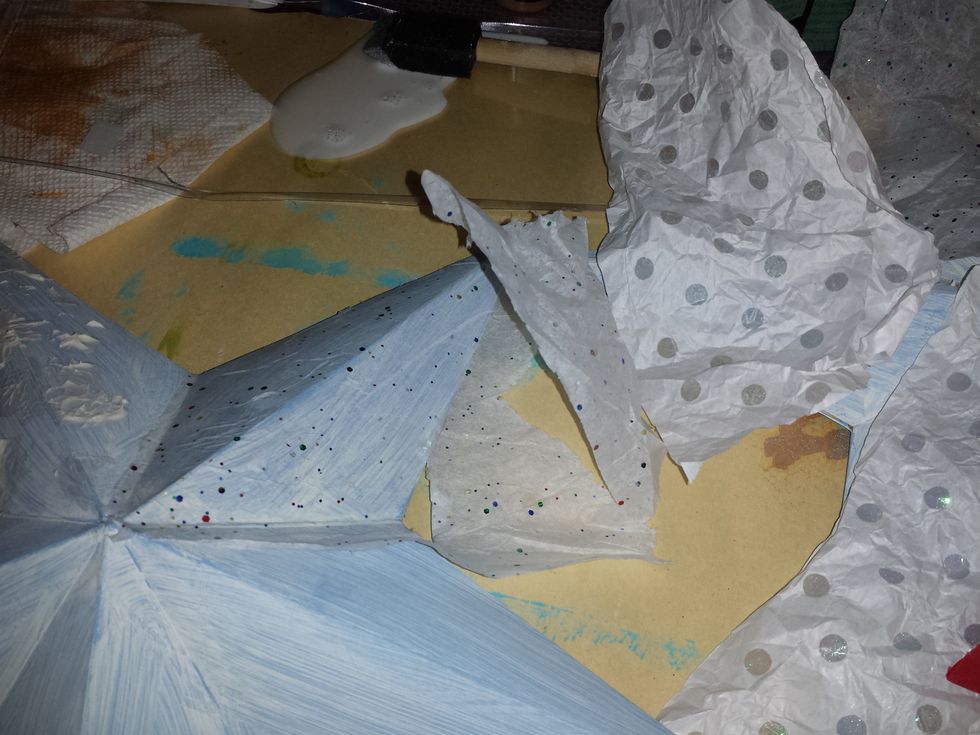 I added some modpodge and 3 different tissue papers to get more dimension in each pick of the star.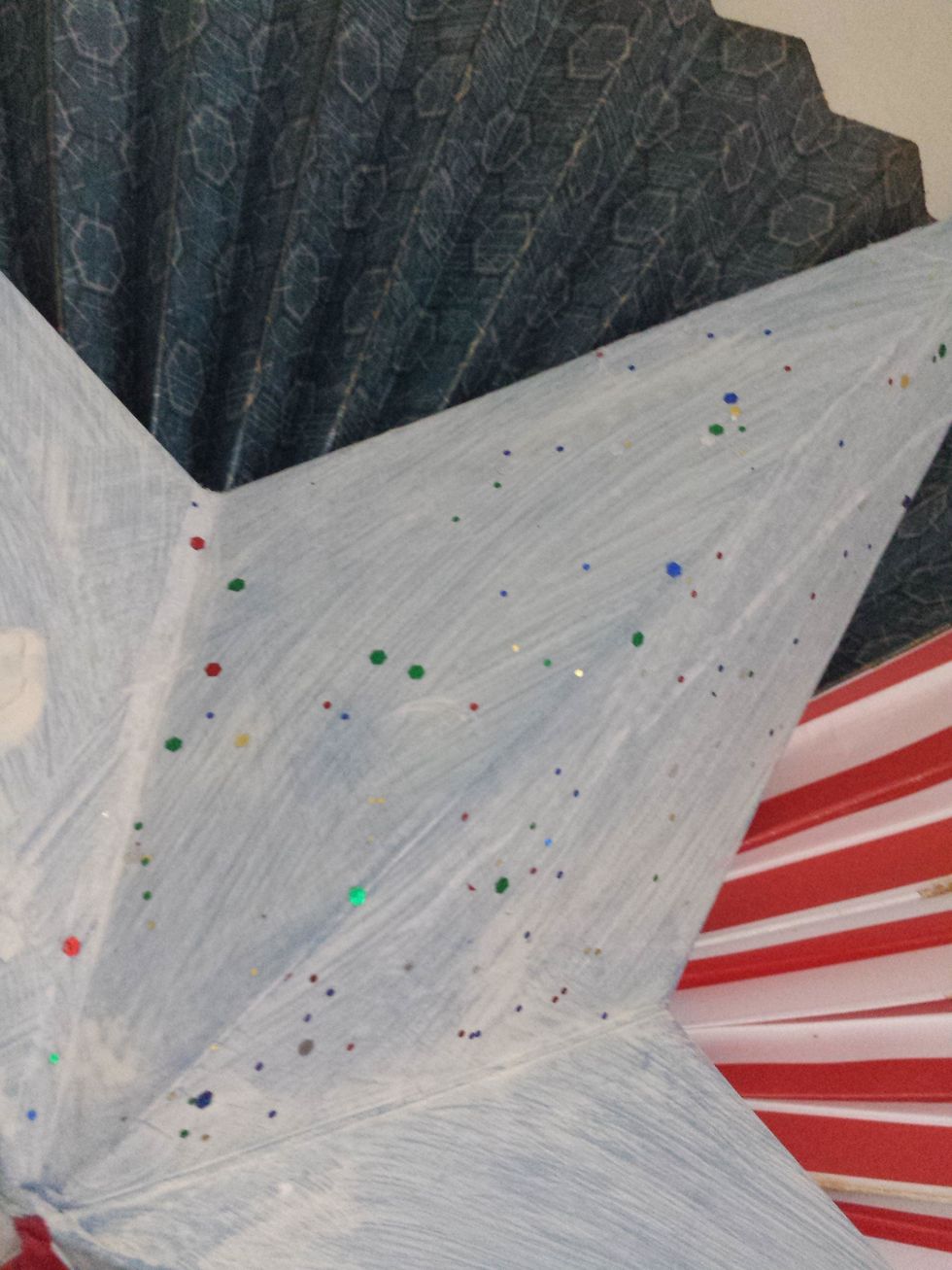 one look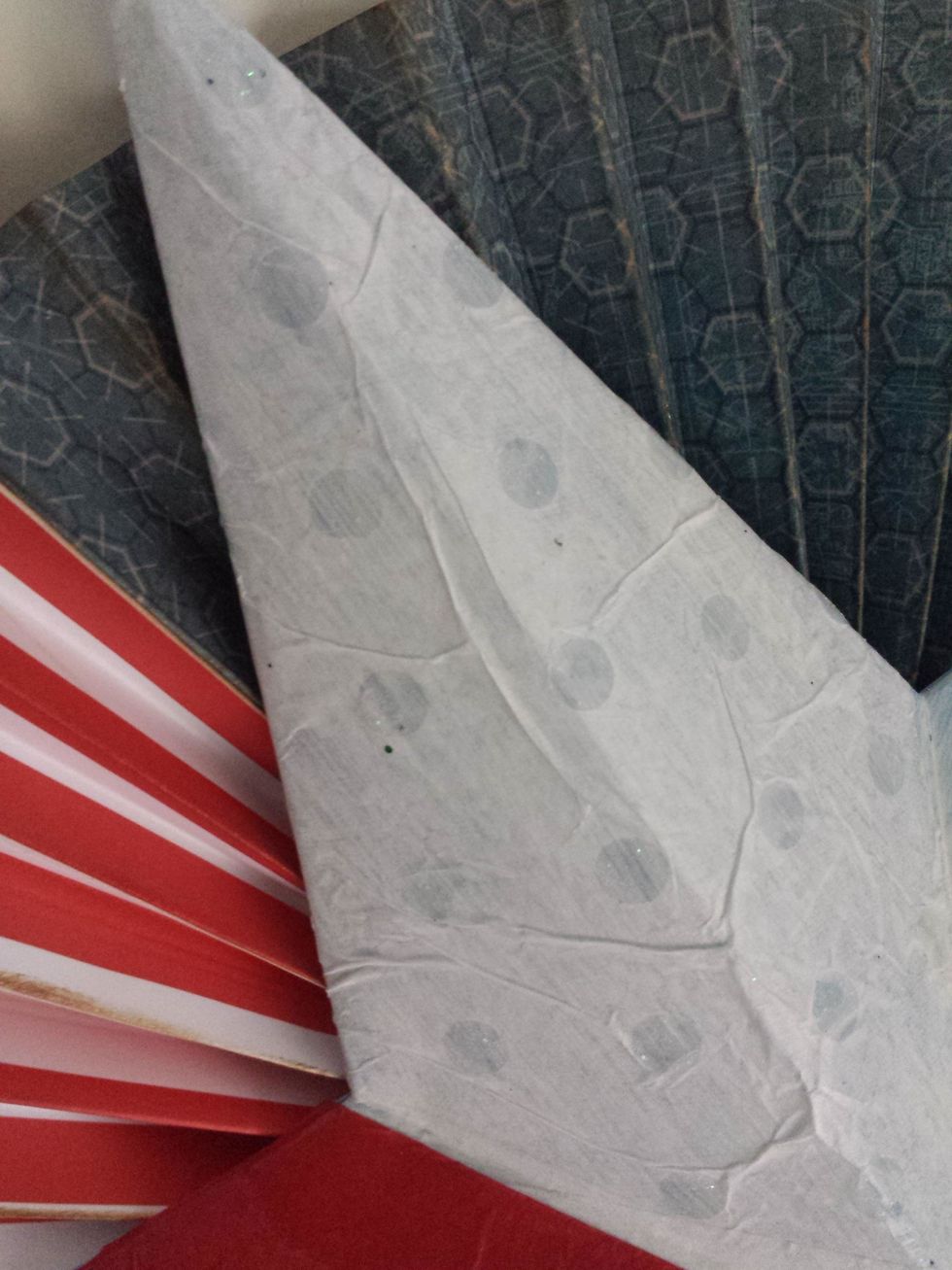 different look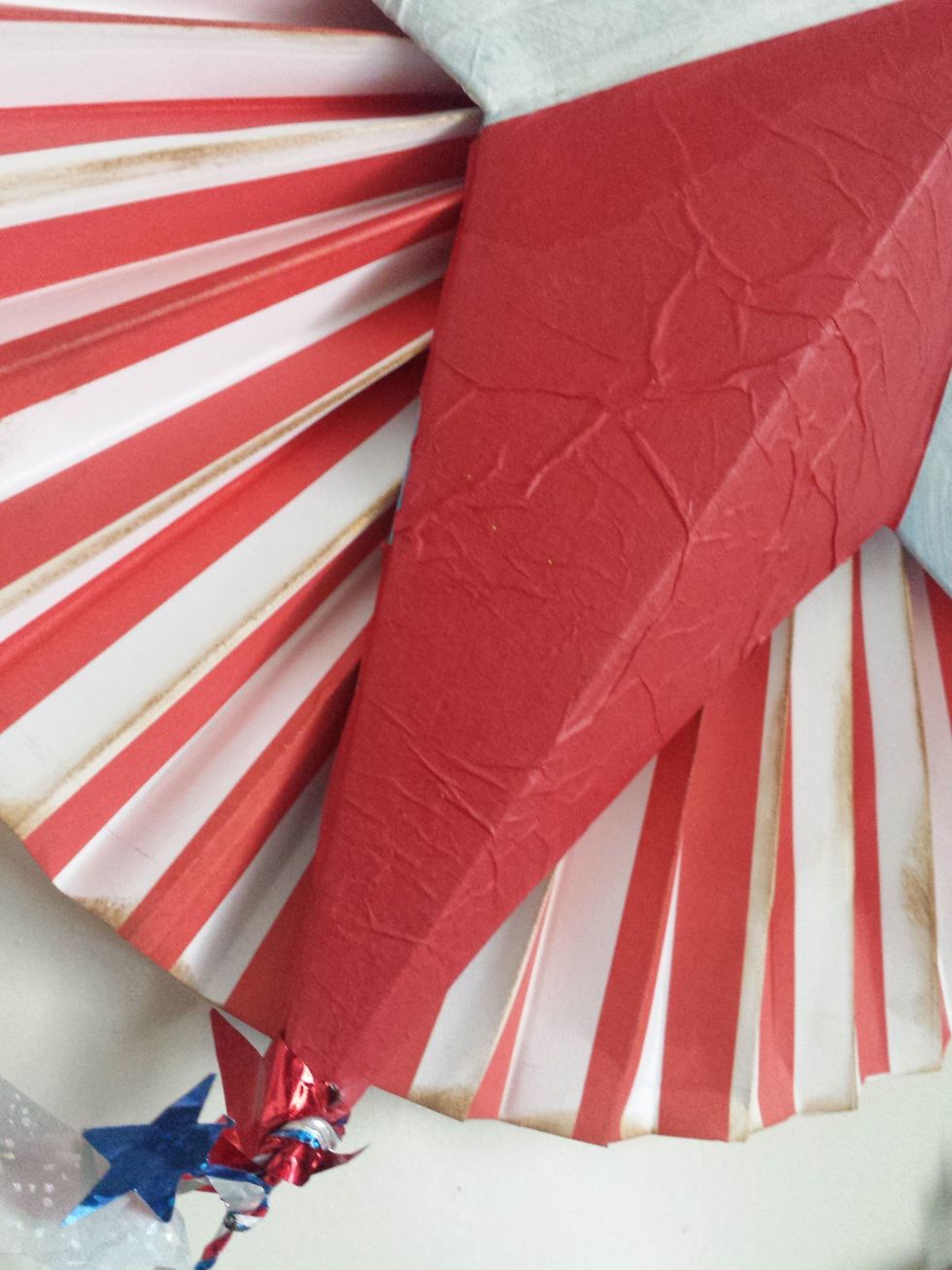 last look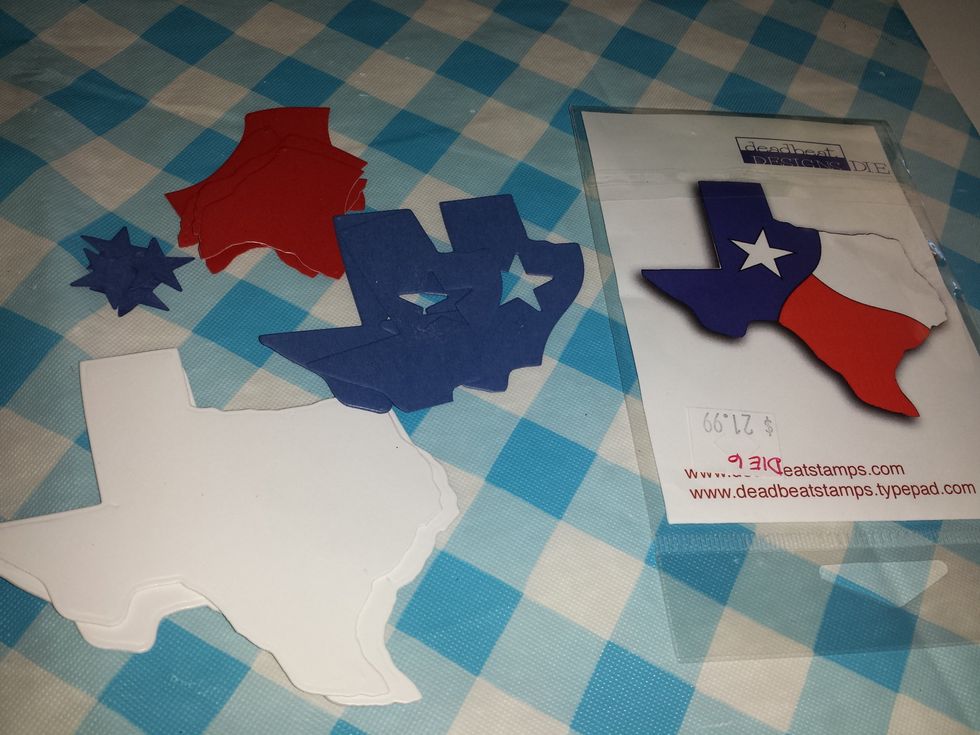 I cut the maps in several the 3 Texas Flag colors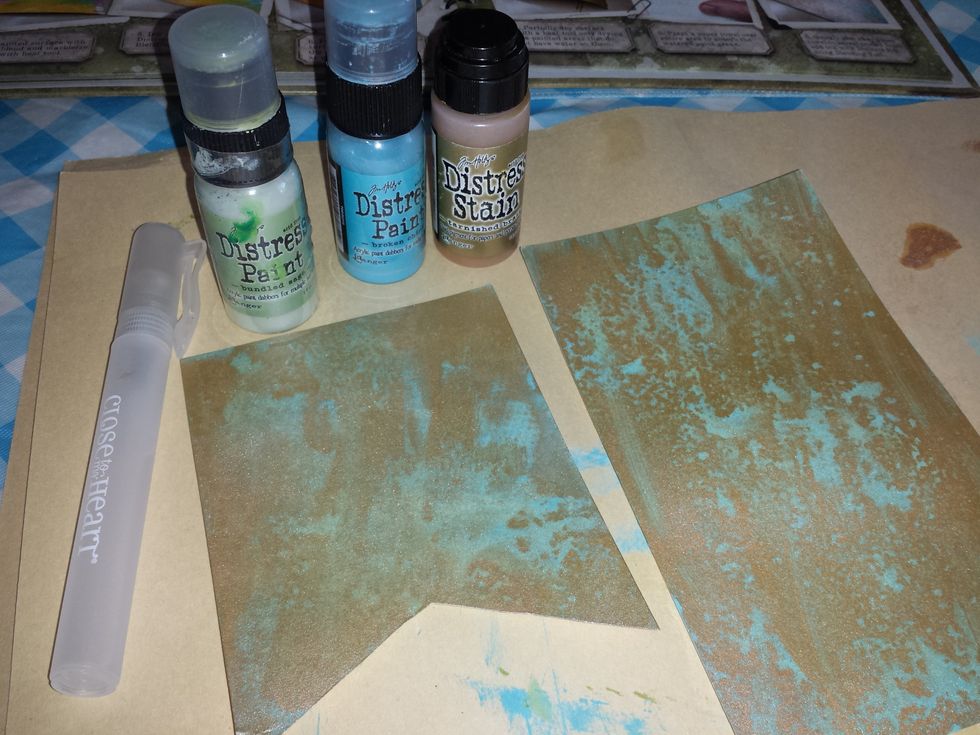 I did the Compendium of curiosities III "eroded metal" technique for the banner background ( Tim Holtz)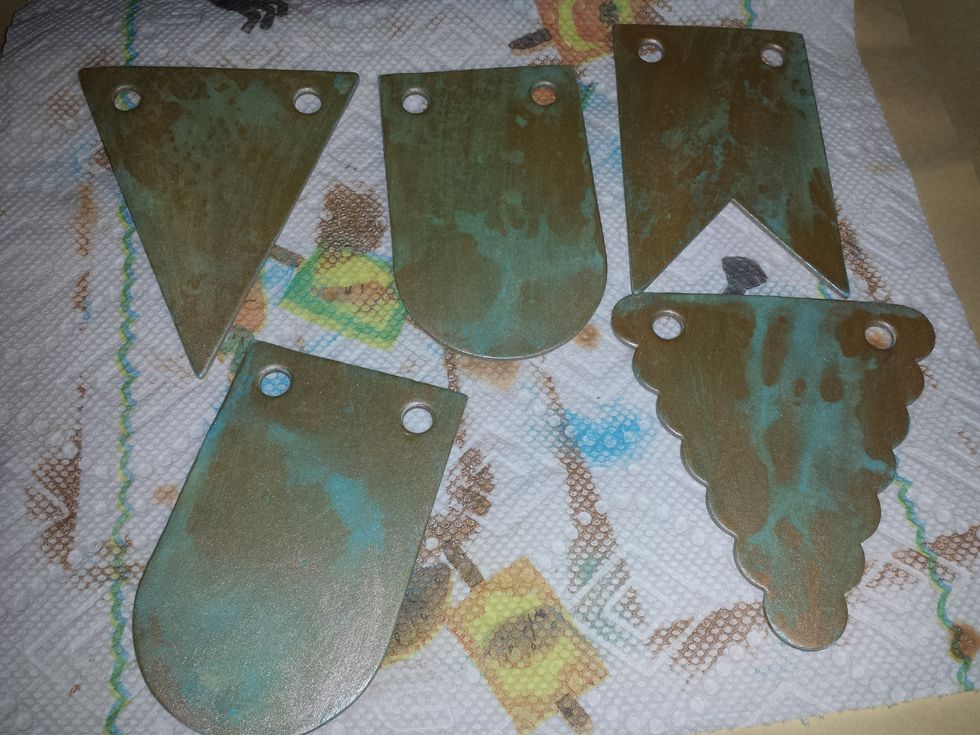 The different looks I got with that technique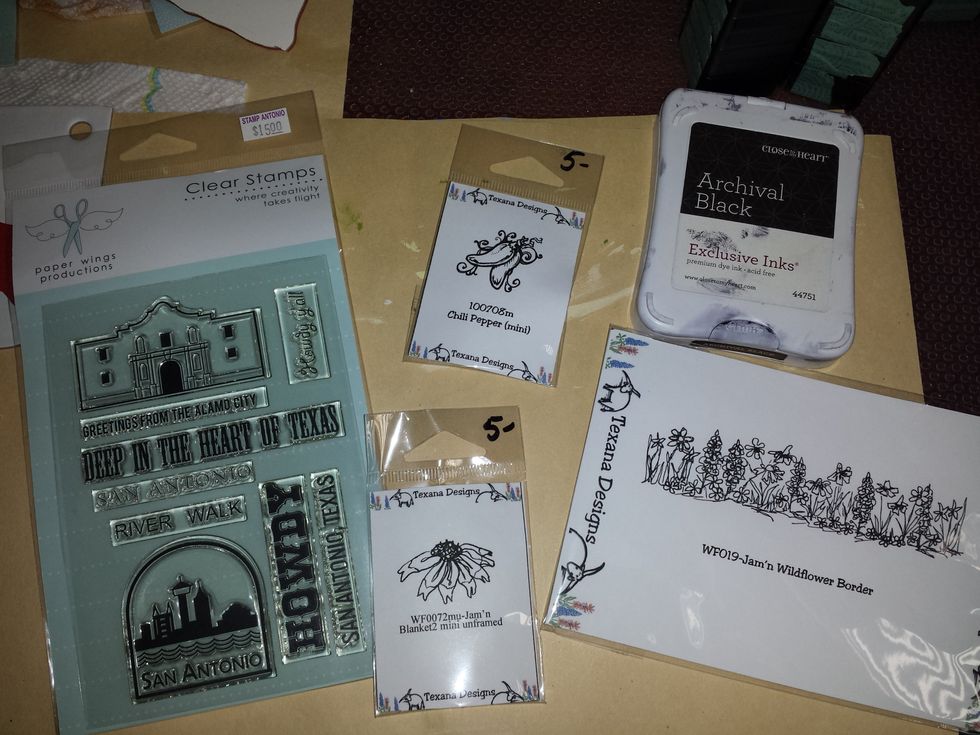 I stamped several Texas stamps from "Paper Wings Productions" and "Texas Designs", both local companies, using black archival ink on either regular watercolor papers or TH's watercolor paper.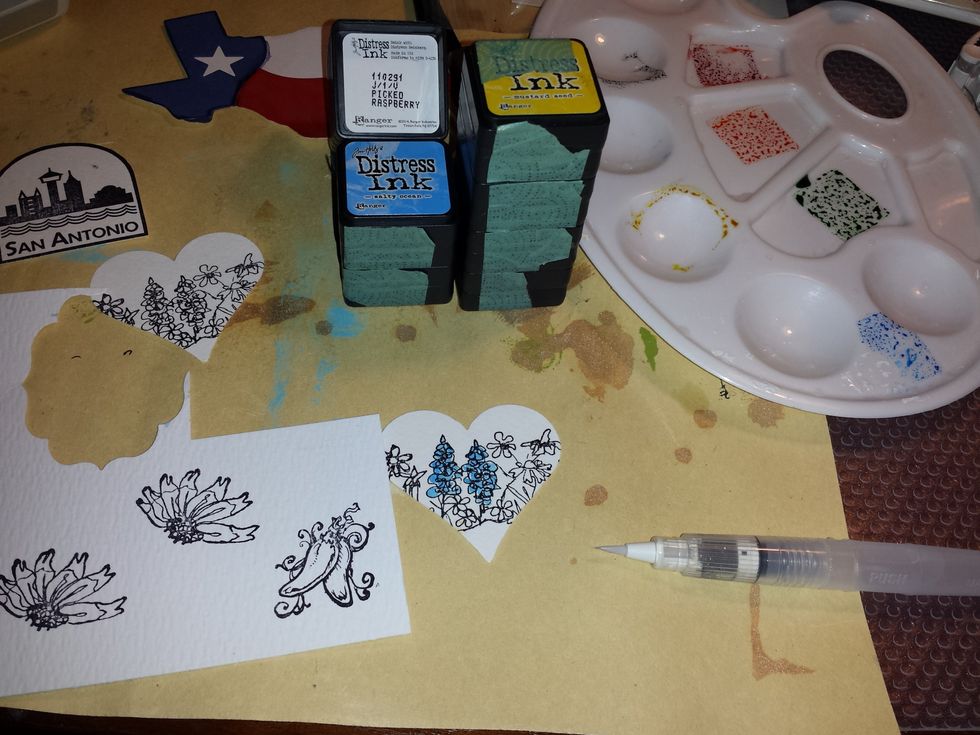 Then, I did some watercoloring using TH's distressing inks and the Compendium of Curiosities' techniques. And punched out a heart using a Fiskars punch.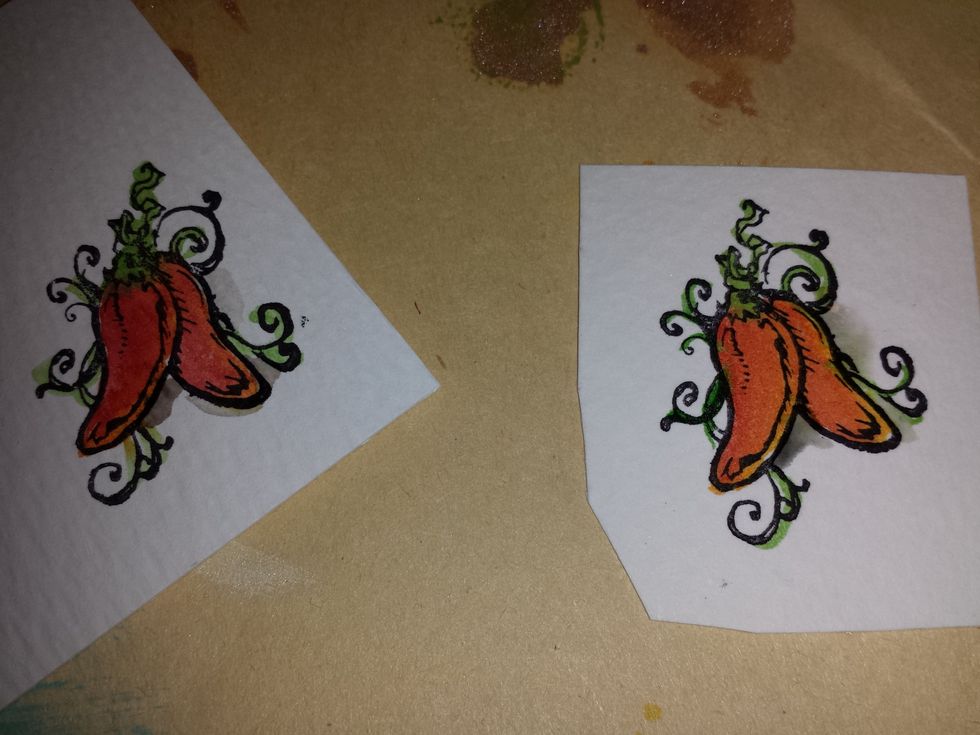 A closeup of the chili peppers... so cute. I then punched a postal stamp shape out of it....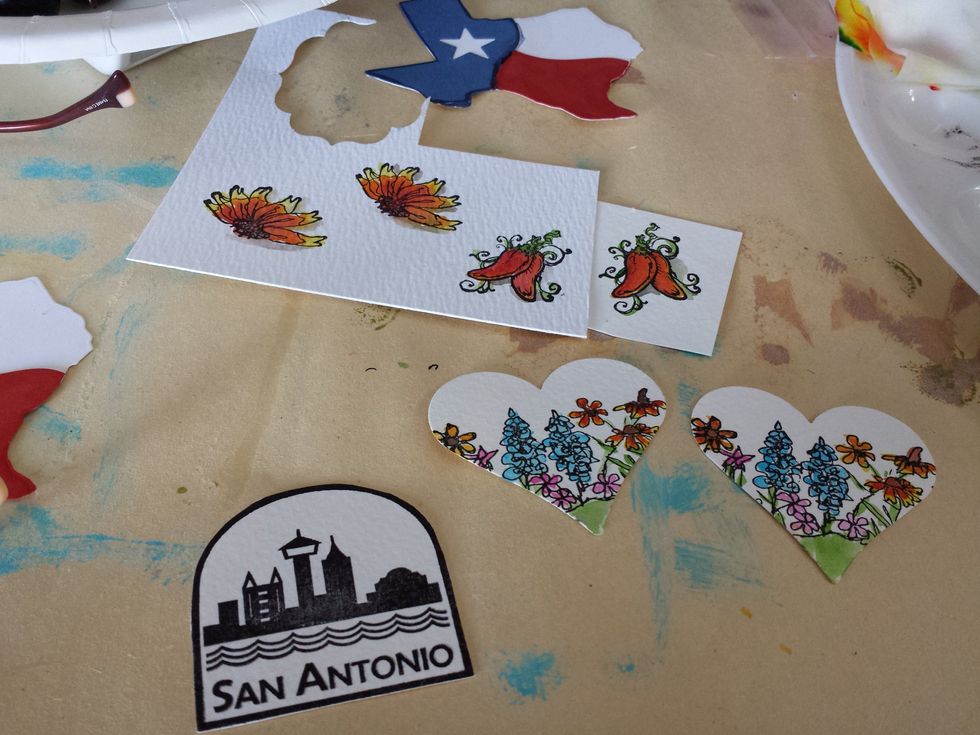 Some of my other stamped and watercolored images.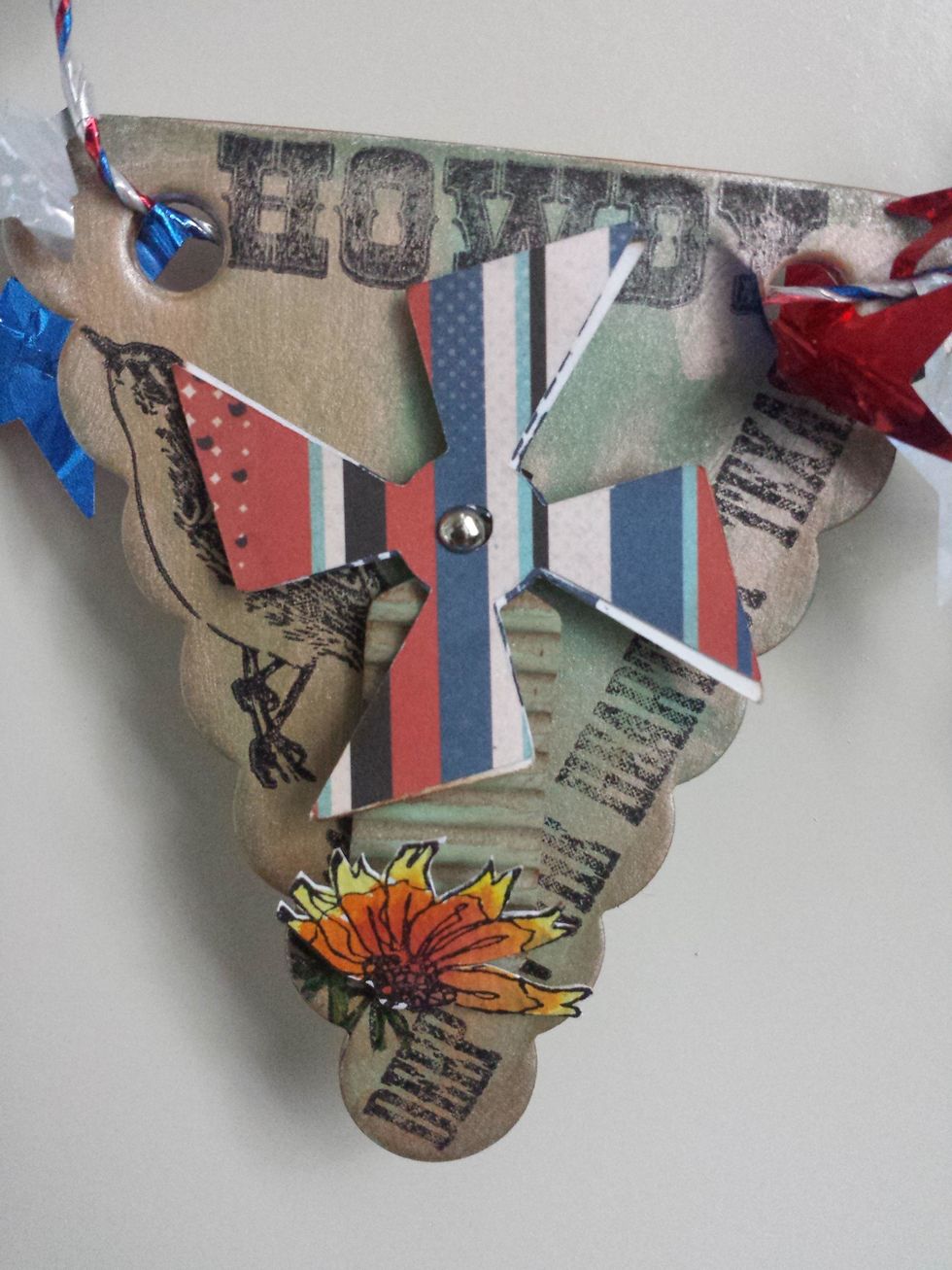 Close up of the "I" I stamped the background of the banner with several Texas stamps, and added a old diecut from a windmill...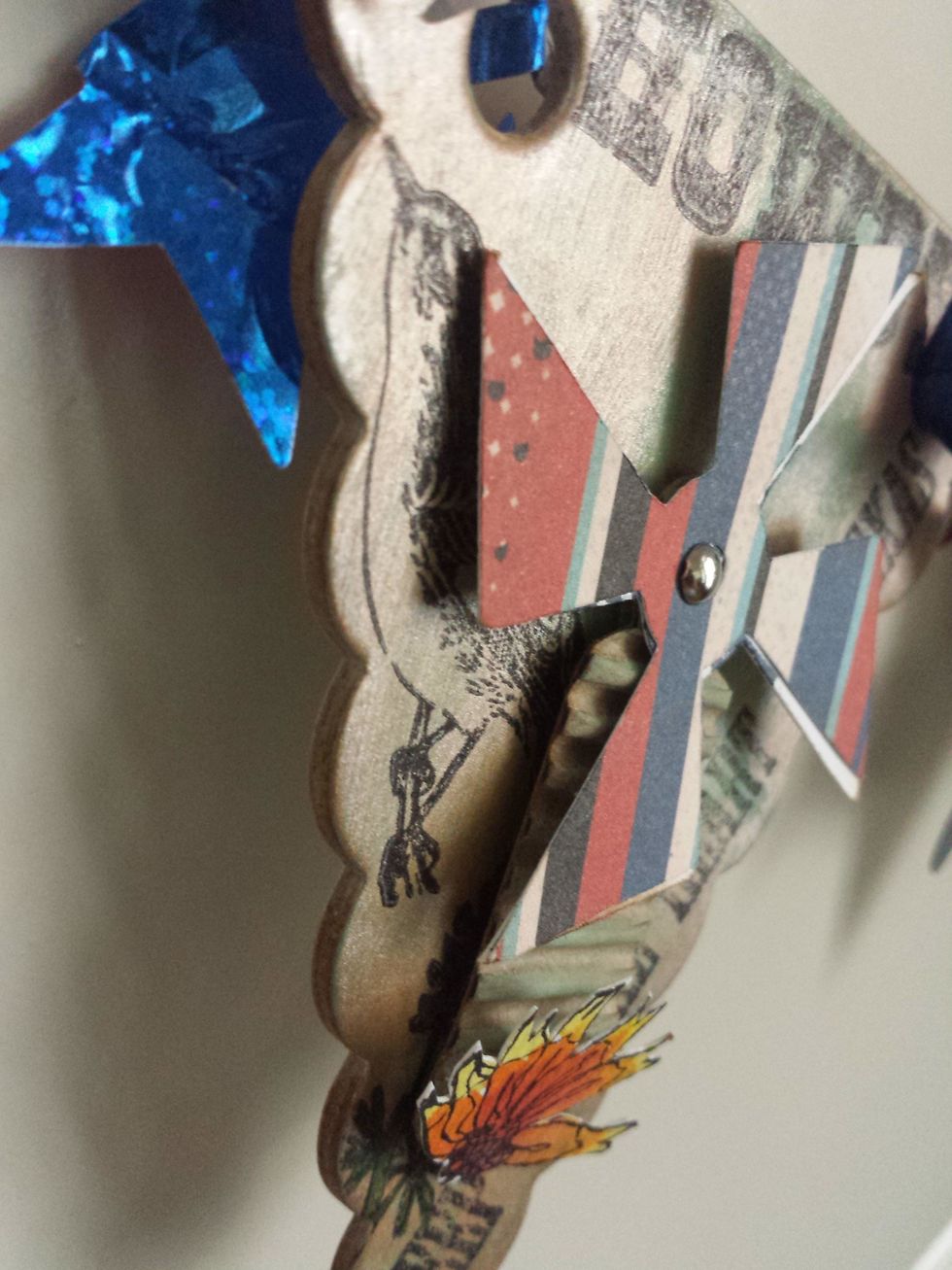 A closer look of the stamped background, which I forgot to photograph before adding the "I".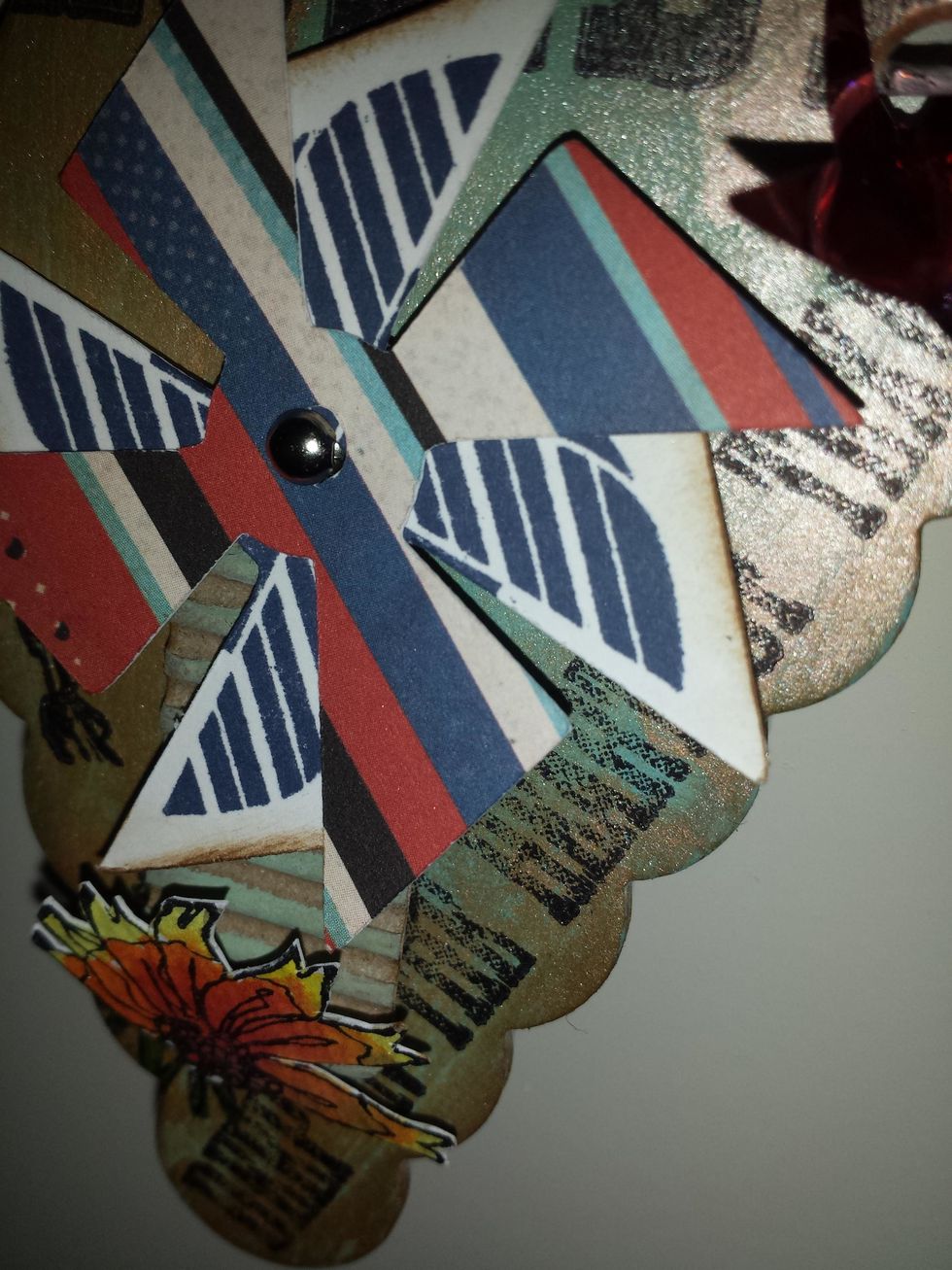 The windmill is mobile...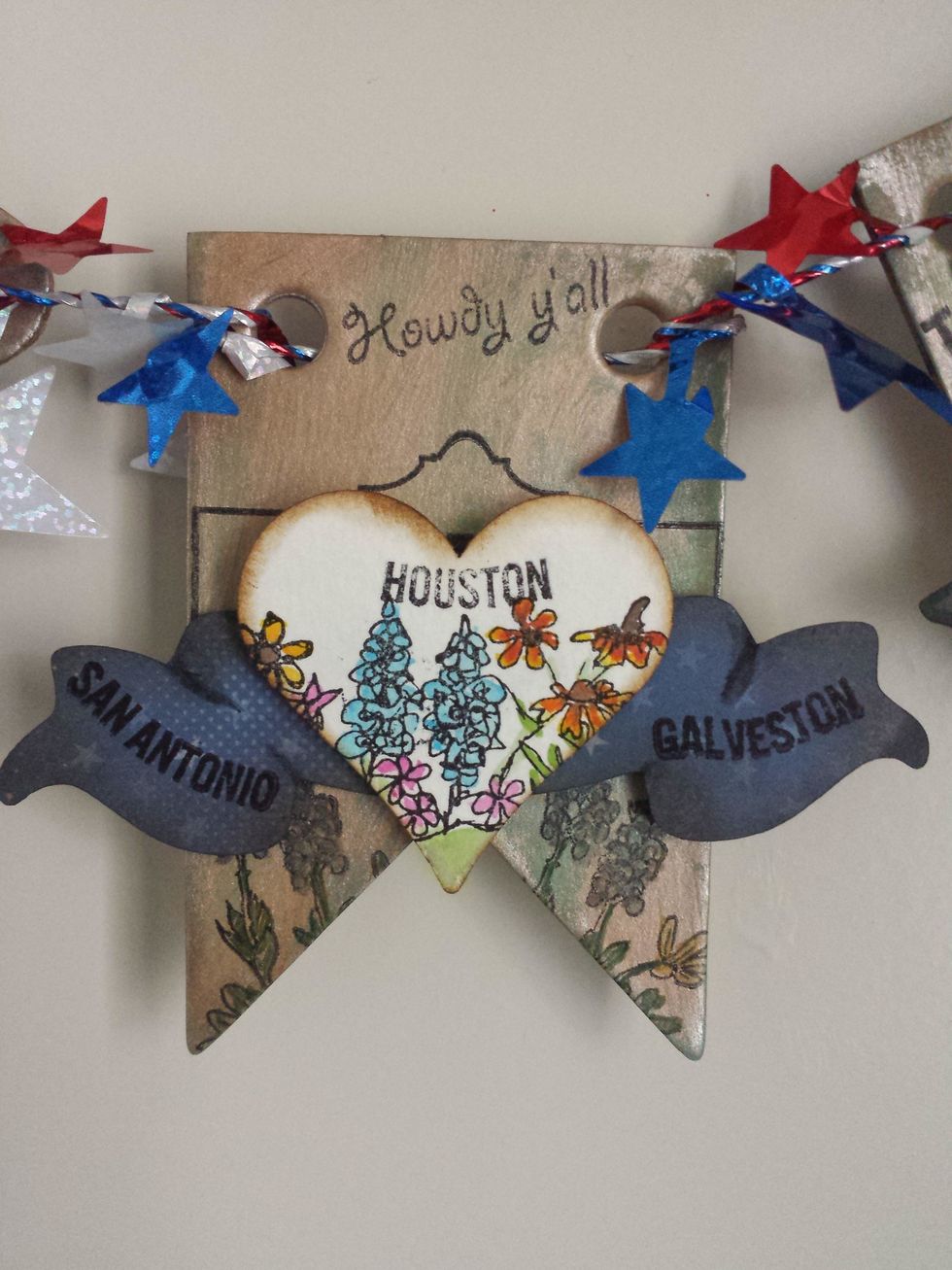 I stamped the Alamo outline for the background of this piece...
A closer look...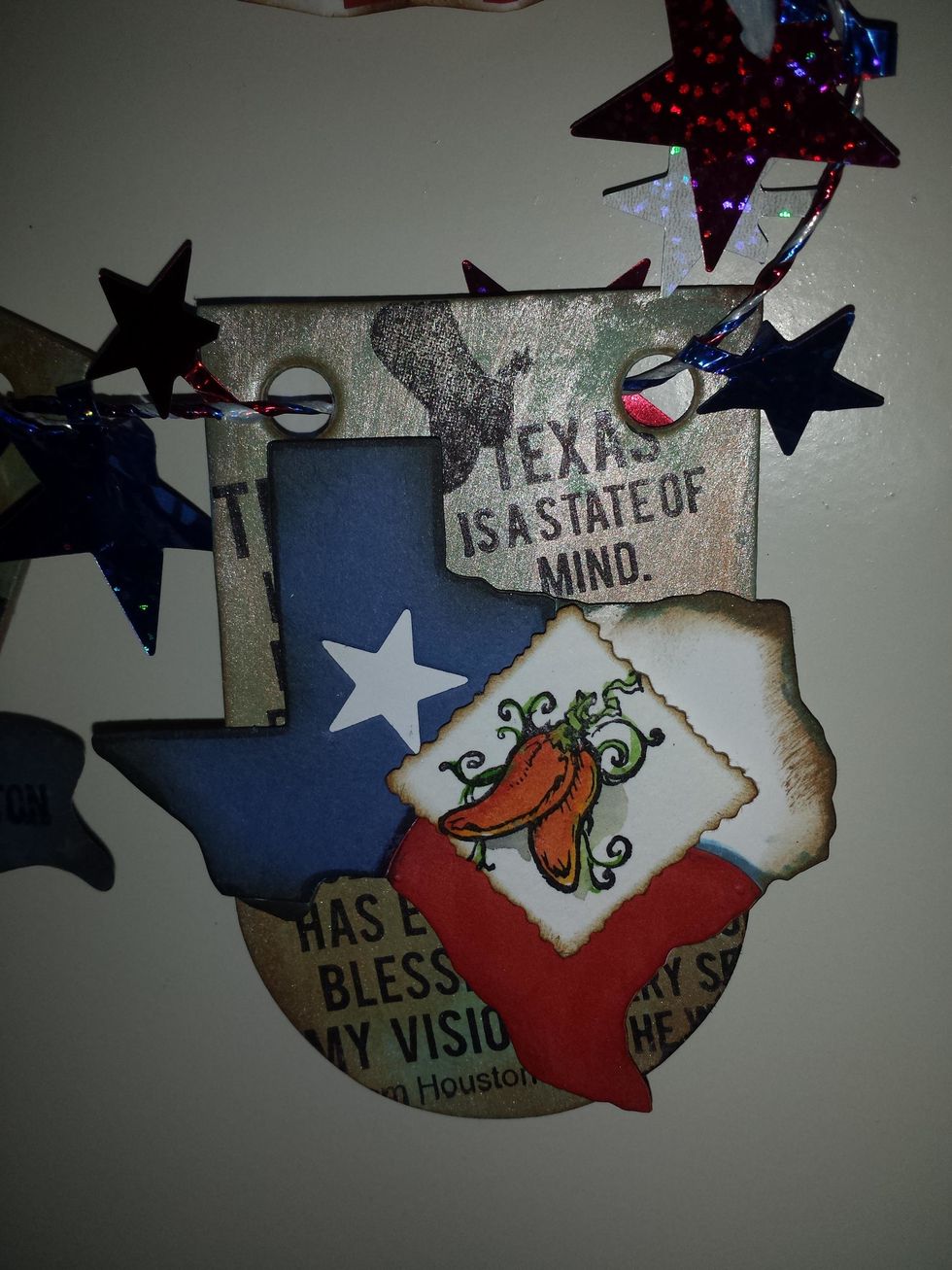 The very appropriated chili pepper image added to the Texas Map/ Flag... and some famous Texas quotes for the background.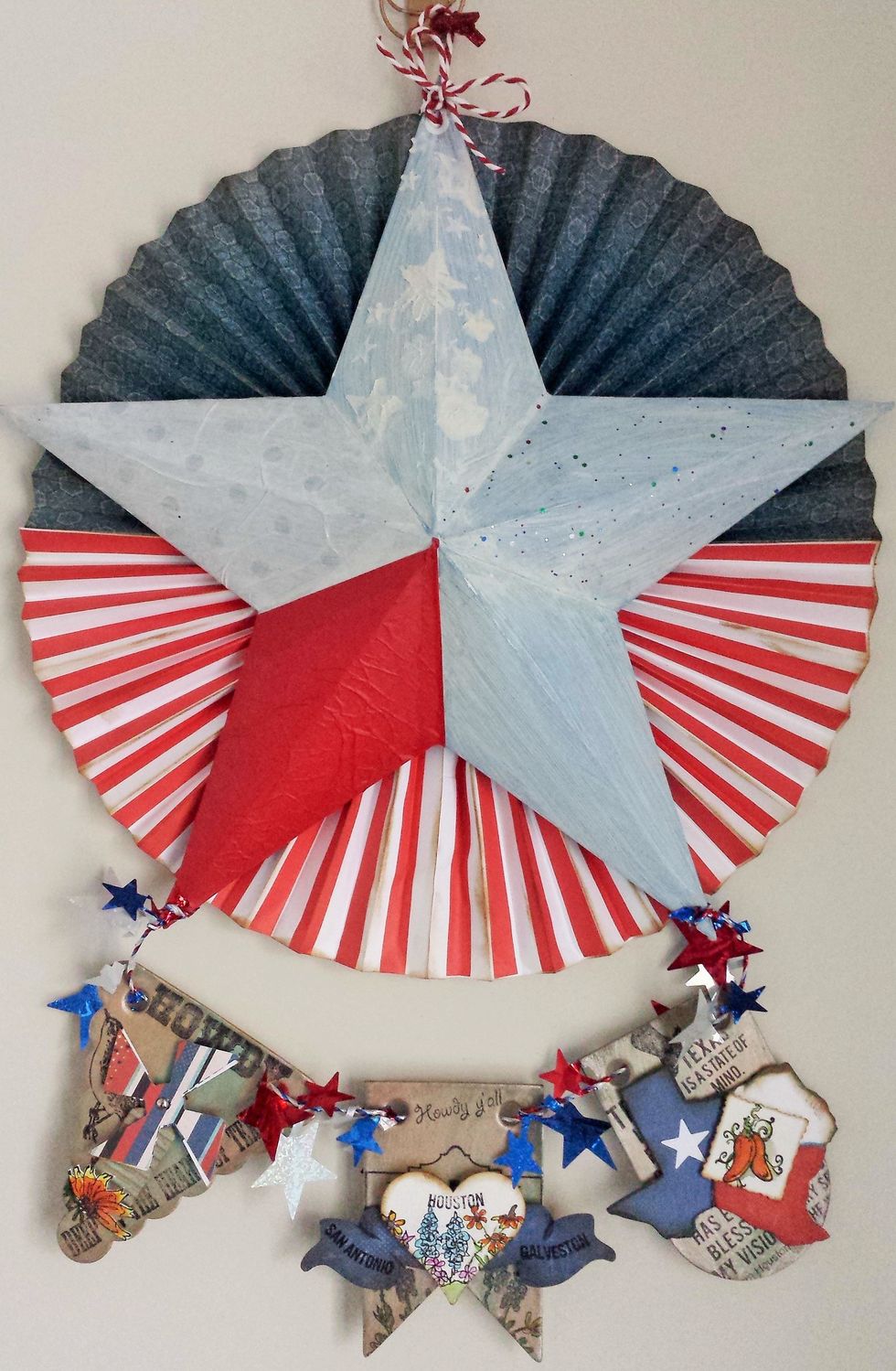 The final poject
Dimensional Star (CTMH)
Various distress inks (TH, Ranger)
Various tissue papers
Proplayer paper (blue, CTMH)
Stamps from
Texas Map die
Dimensional Banner elements (CTMH)
Black Archival Ink (CTMH)
Broken China, Metallic Paint (TH, Ranger)